---

Store Reopening Checklist Guide From ShopperTrak



As COVID-19 restrictions are lifted and you prepare for store reopening, Sensormatic Solutions is here to support you through the journey. As your committed partner, we understand the highest priority is the health & safety of your staff and customers and that creating a comfortable shopping experience and environment is paramount. There are also many new business processes to initiate including social distancing guidelines, monitoring store occupancy, and enhancing cleaning — all while still engaging with shoppers and creating your brand experience.

ShopperTrak, a brand of Sensormatic Solutions, is passionate about empowering retailers and businesses and more to collect, visualize and influence their traffic data to help as you reopen in the new retail environment. We've developed a holistic view of ideas and solutions for you to consider in this unprecedented time. Our ShopperTrak Store Reopening Checklist Guide covers all the bases including store operations processes, training, customer and staff communications, and much more.

Are you ready to reopen your stores? Download the guide here.

---

The Big 4 Testify Today in Congress
Amazon - Apple - Alphabet - Facebook

CNBC: Op-Ed: Congress must address organized retail crime at Big Tech hearing



RILA President Pens Op-Ed & Takes Action on ORC
Brian Dodge, Retail Industry Leaders Association

In the midst of the coronavirus pandemic, leading retailers say that organized retail crime networks are becoming even more aggressive.

To protect the safety of associates working in retail stores and ensure that consumers shopping online are not at risk of buying stolen or counterfeit products, Congress must intervene, says Brian Dodge, president of the Retail Industry Leaders Association.

Dodge says lawmakers should focus on eliminating the ability of criminals to hide behind anonymous selling accounts on online marketplace platforms.



Retailers have long reported costly problems with organized retail crime, and the Department of Homeland Security recently warned that third-party online marketplaces are facilitating the trafficking of pirated goods. But this year, in the midst of the pandemic, leading retailers say that these networks are becoming even more aggressive, which is consistent with past surges in retail theft during times of economic contractions. Continue Reading

NIST Changes Position - Facial Recognition Designed For Masks May ID People
1st Tested with Algorithms Not Designed to Handle Face Masks & With Digitally Created Images

NIST: Facial Recognition Algorithms Developed Since Beginning of COVID-19 May Be Able to ID People Wear Masks


Biometric facial recognition algorithms developed since the beginning of the COVID-19 pandemic may be able to identify people wearing masks better than legacy algorithms, but even the best ones developed previously do so "with great difficulty" according to the latest testing from the U.S. National Institute of Standards and Technology.

NIST tested 89 commercial facial recognition algorithms for the 'Ongoing Face Recognition Vendor Test (FRVT) Part 6A: Face recognition accuracy with masks using pre-COVID-19 algorithms.' In testing with digitally applied face masks, even the best algorithms had error rates between 5 and 50 percent in one-to-one matching.

The research team came up with nine mask variants in black or the blue of surgical masks, some just covering the 'wearer's' mouth and nose, while some cover the whole lower face.

NIST Computer Scientist Mei Ngan, one of the report's authors, says the test was motivated by the pandemic, and the organization plans to test new algorithms developed with masks in mind later in the summer.

"We can draw a few broad conclusions from the results, but there are caveats," Ngan notes. "None of these algorithms were designed to handle face masks, and the masks we used are digital creations, not the real thing."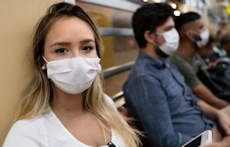 More encouragingly, while false negatives increased, false positives were stable, or even declined somewhat.

Future tests, in addition to evaluating newer algorithms, will also test for one-to-many matches and other variations to broaden the insights provided.

Ngan says that accuracy is expected to improve, but that the results are consistent with pervious FRVT evaluations. biometricupdate.com

---



Protests

'This is What Democracy Looks Like'
Poll: Nearly two-thirds of Americans support protests against racial injustice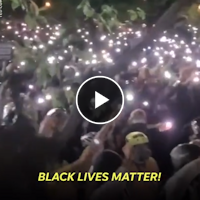 Nearly two-thirds of Americans support the recent protests against racial injustice, a new Gallup poll released Tuesday revealed.

The poll found that 65% of U.S. adults support the protests. Additionally, 53% said the protests "will help" public support for equality and racial justice versus 34% who said they would "hurt" and 13% who said they will "make no difference."

The poll also reports that approximately one in 10 respondents said they had participated in a demonstration in the last month. Among younger respondents, that number jumps to one in four.

In terms of support for the protests, 92% of Black Americans said they support the protests, while 89% of Asian Americans, 70% of Hispanics and 59% of white respondents said they do.

Additionally, 54% of those surveyed said the protests have changed their "views on racial justice and equality" in some way, while 47% stated the contrary.

While some of the demonstrations grew unruly, overall, the protests have been largely peaceful, according to research conducted by the marketing firm Ipsos and teams from the Universities of Chicago and Oxford.

The results were based from a web study of 36,463 U.S. adults, conducted between June 23 and July 6. usatoday.com

Oregon governor says federal officers are leaving Portland
Oregon Gov. Kate Brown (D) announced Wednesday that the Trump administration has agreed to withdraw federal tactical teams from Portland, Ore., which for weeks has been the site of violent clashes between officers and protesters.

Brown said in a statement that an agreement for federal agents to leave the city was reached following a discussion with Vice President Pence. She said that officers from Customs and Border Protection and Immigration and Customs Enforcement would begin their withdrawal on Thursday.

Our local Oregon State Police officers will be downtown to protect Oregonians' right to free speech and keep the peace," she added. "Let's center the Black Lives Matter movement's demands for racial justice and police accountability. It's time for bold action to reform police practices." thehill.com

Feds Sending 92 Officers & Over $26M to Stem Violent Crime
Operation Legend Expanded to Cleveland, Detroit, and Milwaukee


Today, the expansion of Operation Legend was announced in Cleveland, Detroit, and Milwaukee. Operation Legend is a sustained, systematic and coordinated law enforcement initiative in which federal law enforcement agencies work in conjunction with state and local law enforcement officials to fight violent crime. The Operation was first launched on July 8 in Kansas City, Missouri, and expanded on July 22, 2020, to Chicago and Albuquerque.

As part of Operation Legend, Attorney General Barr directed the FBI, U.S. Marshals Service, DEA, and ATF to significantly increase resources into Cleveland, Detroit, and Milwaukee in the coming weeks to help state and local officials fight high levels of violent crime, particularly gun violence. Cleveland is currently experiencing a significant increase in violent crime, with homicides currently up more than 13 percent and shootings up over 35 percent over 2019. Similarly, homicides are up in Detroit nearly 31 percent and shootings resulting in wounds are up over 53 percent. In Milwaukee, homicides are up 85 percent this year, and non-fatal shootings are up 64 percent.

In Cleveland, the Department of Justice will supplement state and local law enforcement agencies by sending more than 25 federal investigators from the FBI, DEA, and ATF to the city. 42 to Detroit and 25 to Milwakee. justice.gov

---

COVID Update
US: Over 4.5M Cases - 153K Dead - 2.2M Recovered
Worldwide: Over 17M Cases - 665K Dead - 10.5M Recovered

Private Industry Security Guard Deaths: 154+ Law Enforcement Officer Deaths: 67
*Red indicates change in total deaths

Florida Coronavirus Deaths Spike To Record High After Days Of Declines
The coronavirus death toll Florida reported Tuesday set a new daily record high for the state, while new cases, hospitalizations and the number of ICUs at capacity once again rose, reversing what had been days of the state's coronavirus crisis appearing to show signs of improvement.

Florida is the nation's coronavirus epicenter, and has been for weeks—posting daily case increases that have been unmatched by any other state during the pandemic thus far. forbes.com

Retailers Leading the Way
Private sector leads the way on masks

Retailers make health & safety of employees & customers the first priority

NRF applauds the leadership of companies like Nordstrom, Target, Walmart, CVS, Starbucks, Best Buy, BJ's Wholesale Club, Apple, Gap, Qurate Retail Group, Costco and so many others that have implemented nationwide mask mandates (see a full list here).

Rather than wait out this political paralysis — and risk more damage to our nation's health and economy — we saw this as an opportunity for the private sector to lead. NRF is encouraging retailers to adopt nationwide policies requiring customers to wear face coverings while shopping in stores during the pandemic. nrf.com

Masks are the new condoms — and Americans need to get on board now!

OSHA's Facing Criticism - Not Protecting Workers
OSHA Steps Up Random Inspections of Coronavirus Safety Measures at Michigan Restaurants & Grocery Stores
Michigan Occupational Safety and Health Administration (MIOSHA) is planning to step up its inspections to help improve safety for workers in restaurants, bar, and retail industries.

Pointing to an increase in COVID-19 cases in the state, MIOSHA says it will be making "inspections by referral or randomly at bars and restaurants, gas stations and convenience stores, grocery stores, and other retail establishments," per a release. Establishments with "major deficiencies in the employer's COVID-19 preparedness and response plans" could face fines of up to $7,000.

The efforts to step up inspections are coming in the form of a State Emphasis Program (SEP). The program will focus not only on making sure businesses are complying with the rules to keep their employees and customers safe but also provide more education specific to service industries. The focus of this SEP is to educate and seek compliance with guidelines and rules that will protect workers and customers in locations serving the public where community spread of COVID-19 is a risk. The department also provided some basic recommendations for restaurants, bars, and retail businesses trying to operate safely including:

More information on MIOSHA guidelines for restaurants and bars are available online. Federal OSHA data shows that the Michigan office has received hundreds of complaints about local businesses including restaurants. Many of the complaints list health and safety concerns. The federal agency is also tracking thousands of national COVID-19 related complaints with a focus on particular industries including restaurants and grocery stores. Despite these complaints, some critics say that OSHA's national response has been inadequate to protect workers during the health crisis. detroit.eater.com

A Legal Perspective on Vaccines & Employees
A Vaccine is Coming: Can Employers Require Employees to Take it?
Like with so many questions surrounding COVID-19, the answer is not entirely clear. In general, employers can require vaccination as a term and condition of employment, but such practice is not without limitations or always recommended.

The U.S. Occupational Safety and Health Administration ("OSHA") has taken the position that employers can require employees to take influenza vaccines, for example, but emphasizes that employees "need to be properly informed of the benefits of vaccinations." OSHA also explains that "an employee who refuses vaccination because of a reasonable belief that he or she has a medical condition that creates a real danger of serious illness or death (such as a serious reaction to the vaccine) may be protected under Section 11(c) of the Occupational Safety and Health Act of 1970 pertaining to whistleblower rights." natlawreview.com

Remote Workers - Isolated, Alone, Stagnant
Why Mentoring Matters More During the COVID-19 Crisis

At a time when not much feels certain about the world, having someone in your corner to turn to can help to make work life a little more manageable.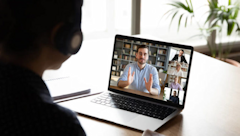 Mentoring is often a key part of what companies and associations help foster, and what many younger professionals are looking for. And it turns out that's particularly true now, even though people can't be in the same room to accept such mentoring.

Given the current state of the world right, it's worth underlining exactly why that is, and why your organization should emphasize it, even if it means phone calls and Slack chats rather than handshakes and lunch meetings.

Mentors help boost confidence during difficult times...
It may be the best tactic you have to develop internal talent right now...

It can help fight back isolation...

Are you mentoring someone? Need a mentor? Talk it through with your team. associationsnow.com

UK's Asda rolls out high-tech shopping cart cleaning machine which can kill 99.9% of bacteria in 15 seconds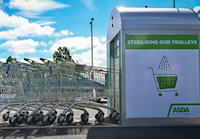 Asda's superstore in Morley will be testing the new high-tech machine which uses electrostatically charged mist to cover the trolleys in anti-microbial liquid. The technology, developed by WasteCare group, ensures the entire trolley is covered in the mist allowing store staff to pass stacks of trolleys through the machine to be cleaning within 15 seconds. chargeretail.co.uk

---

Post COVID-19 Era - Another Risk Looms
To lead in the post-crisis tomorrow, put leadership and capabilities in place today
One silver lining of the COVID-19 crisis has been to show businesses how to manage better and achieve greater speed, quality, and cost control. A wartime mindset—defined by decisive crisis management, scenario planning, and a human reflex attuned to the economic and health shocks affecting employees—has been the hallmark of leaders in the crisis so far.

Now, as the world feels its way toward recovery and the new opportunities of the next normal, another risk looms. It is that inertia will set in, along with a longing for a return to the operating style of the days before COVID-19.

How can leaders avoid the impulse to abandon the progress they have made in shaping a more productive and competitive company profile? We believe the answer is a renewed focus on people and their capabilities. mckinsey.com

What Travel Will Look Like After Coronavirus
Eight airline and hotel industry veterans make their predictions about what will change about safety and pricing and whether business travelers will ever return to the road

Most foresee a lasting decline in business travel, but think leisure travel will bounce back robustly. That means airlines and hotels will have to change their business plans, being unable to rely as much on rich revenue from corporate travelers. Expect higher ticket prices and room rates for vacationers to cover the costs with fewer high-dollar customers to subsidize bargain-seekers.

Robert Crandall, former chief executive of American Airlines. "You are never going to see the volume of business travel that you've seen in the past." He estimates one-third to one-half of business travel will go away. More meetings will take place electronically. Trips once thought necessary will be seen as superfluous.

The pandemic has forced widespread, rapid adoption of videoconferencing technology. The technology is mature, easy to use and available on any device. wsj.com

A View into Feedback from the PCI DSS v4.0 RFC


PCI SSC recently concluded the review of over 3,000 comments submitted for the first PCI DSS v4.0 RFC last year. This RFC set the record for the most industry submitted comments for a single PCI SSC standard and was the first time the industry had reviewed a working draft of PCI DSS. Another RFC of the draft standard is planned for later this year. This collaborative approach provides stakeholders a real opportunity to help shape the new version of the standard.

You can read more about the PCI DSS v4.0 development timeline in this blog post.

Shippers eye struggling retail properties for conversion to last-mile, fulfillment centers
Retail to industrial real estate conversions are on the rise, according to a CBRE report released Thursday.

The top five markets for retail facility conversions are Milwaukee, Cleveland, Chicago, Dallas/Ft. Worth and Omaha, Nebraska, according to the report.

Generally, properties without existing docking bays or compatible ceiling heights are often demolished in favor of new-build warehouse facilities, the report said. retaildive.com

3 Retailers Make Top 25
America's Best Employers For Women
Companies have made considerable progress in their quest for gender parity over the years, enacting strong hiring and retention practices that directly benefit female employees and offering family-friendly policies that place women at the center of these efforts.

In our third annual ranking of the best employers for women, Forbes collaborated with market research firm Statista, surveying 75,000 Americans, including 45,000 women, working for businesses that employ more than 1,000 workers.
15 Retailers make Top 100

1. REI
3. Ulta Beauty
8. Best Buy
30. Abercrombie & Fitch
35. The Save Mart Companies
39. Whole Foods Market
41. H&M - Hennes & Mauritz
53. Carter's

60. Ascena Retail Group
72. Jimmy Johns Restaurants
75. Verizon Communications
82. H-E-B
83. Chico's
84. American Eagle Outfitters
92. JC Penney
forbes.com
Best Buy & Kohl's To Close Stores on Thanksgiving

L Brands to cut 850 Corp. Jobs

J Jill issues 'going concern warning'


Quarterly Results
J Jill Q1 direct-to-consumer net sales down 61.4%
Starbucks Q3 global comp's down 40%, U.S. comp's down 40%, net sales down 38%
The Container Store Q1 consolidated net sales down 27.6%

---

Senior LP & AP Jobs Market
Vice President Loss Prevention job posted for 99 Cents Only Stores in Commerce, Calif.


The Vice President of Loss Prevention will develop, implement and manage the loss prevention strategy for the Company. This role will have accountability to improve company profitability through the effective management of asset protection, safety, compliance programs, and community programs. This leader guides the loss prevention team through strategic management of internal/external inventory controls, facility security, and associate and customer safety and security, and community relations. linkedin.com



Director of Loss Prevention job posted for 10 Spot/MadRag in North Bergen, NJ
Manager will report directly to VP of Stores. indeed.com


---
---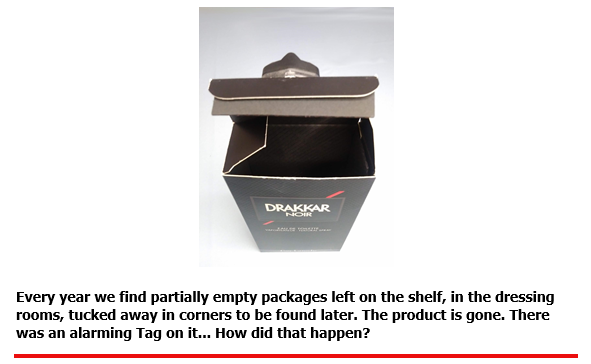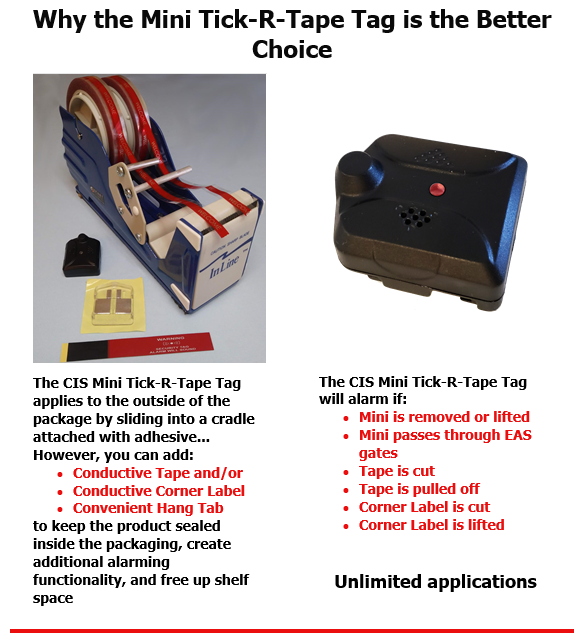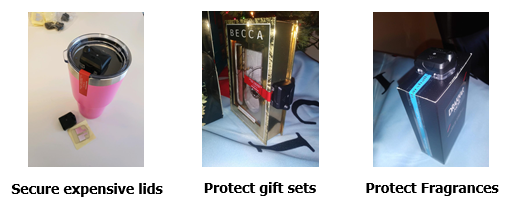 ---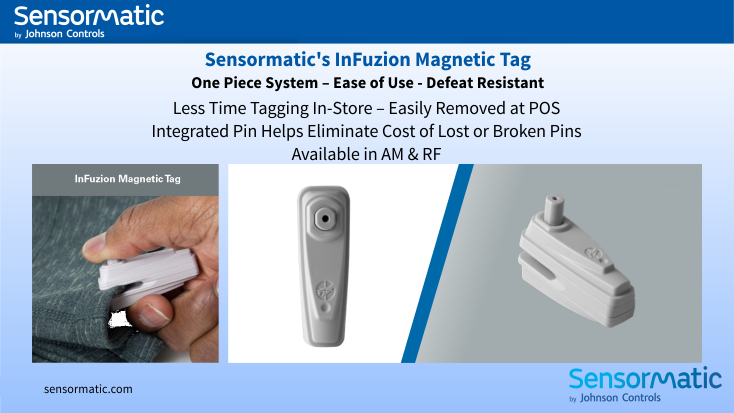 ---
Are You Registered for Cyber Thursday?
RH-ISAC Webinars Scheduled Coming Tomorrow

Lock Down: Ransomware Evolution in 2020
July 30 | 11:00 AM - 12:00 PM ET | Register
Josh Cheung, Cyber Threat Intelligence Analyst, IBM X-Force IRIS and Christopher Kiefer, Cyber Threat Hunt & Discovery, IBM X-Force IRIS



Ransomware attacks have doubled every six months. IBM X-Force IRIS increasingly responds to more ransomware attacks each quarter. During this upcoming session, IBM X-Force IRIS threat intelligence analysts will review the latest trends in ransomware and insights from companies in the retail and hospitality sector.

Hacking Your Cybersecurity Playbook Amidst Change
July 30 | 3:00 - 4:00 PM ET | Register
Jon Bottarini, Senior Security Solutions Engineer, HackerOne

2020 has sent shockwaves across the globe, impacting organizations large and small in many ways, offline and online. The economic impact alone is straining cybersecurity — an industry grappling with increased demand for security professionals to keep pace with the rising tides of threats and malicious actors looking to exploit systems that are at risk. In this webinar, we explore solutions to address evolving security demands and how some organizations are working with hackers to mitigate the risk. rhisac.org

---

Funding - People - Support - Staffing
Security teams increasingly stressed due to lack of proper tools, executive support
93% of security professionals lack the tools to detect known security threats, and 92% state they are still in need of the appropriate preventative solutions to close current security gaps, according to LogRhythm.

Based on a global survey of more than 300 security professionals and executives, LogRhythm sought to understand the root causes of the stress under which security teams operate, obtain feedback on the ways in which it could be alleviated, and identify the best paths to remediation. It found 75% of security professionals now experience more work stress than just two years ago.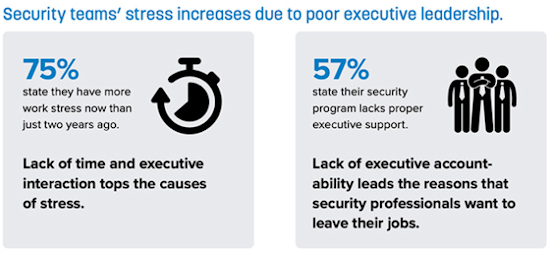 Lack of executive leadership contributes to stress in the security team

When asked what causes the most work-related stress, the two most selected answers were not having enough time (41%) and working with executives (18%). In fact, 57% of respondents indicated their security program lacks proper executive support — defined as providing strategic vision, buy-in and budget.

Furthermore, security professionals cited inadequate executive accountability for strategic security decisions as the top reason (42%) they want to leave their job. An alarming statistic, given 47% of companies are trying to fill three or more security positions.

Deployment of redundant security tools

Sixty-eight percent of respondents admitted their organization has deployed redundant security tools, and 56% confess this overlap is accidental — once again emphasizing the need for improved strategic oversight from executives. Despite duplicative tools, 58% of respondents said they still need increased funding for tools when asked what additional support their security programs require.

Top five ways to reduce stress among security teams

• 44%: Increased security budget
• 42%: Experienced security team members
• 42%: Better cooperation from other IT teams
• 41%: Supportive executive team
• 39%: Fully staffed security team

"All employees, from the CEO to the frontline IT worker, need to feel that they play a significant role in maintaining the security of the company for which they work," concluded Carder. helpnetsecurity.com

Follow the Money
As Businesses Move to the Cloud, Cybercriminals Follow Close Behind
In the wake of COVID-19, data theft is by far the top tactic, followed by cryptomining and ransomware.

While there are several ways we've seen cybercriminals target cloud systems, the most common initial infection vector was remote exploitation of cloud applications. In fact, this top attack pathway accounted for 45% of the cloud-related cybersecurity events we examined in our recent "Cloud Threat Landscape Report" (registration required). In many cases, vulnerable applications were present in the environment but remained undetected. Addressing these remote vulnerabilities has been challenging, in part due to the lack of public cataloging of discovered issues.

In addition to vulnerabilities, another core issue is security flaws introduced by users via misconfigurations. We've seen threat actors take advantage of misconfigured cloud servers to siphon over 1 billion records from compromised environments in 2019.

How Threat Actors Use the Cloud to Cause Harm & 4 Takeaways to Enhance Cloud Security darkreading.com



Benchmarking the UK
BSIA Cybersecurity Group Releases New Code of Practice for Installers
The British Security Industry Association's (BSIA) Cybersecurity Product Assurance Group (CySPAG) has announced the release of a new code of practice for installers responsible for safety and security systems.

Developed by the CySPAG, the Installation of safety and security systems – cybersecurity code of practice will assist in providing confidence throughout the supply chain, promoting secure connection of products and services and delivering client assurance regarding connected solutions. The recommendations put forward apply in addition to other standards and codes of practice relating to systems and equipment to be installed. infosecurity.com

Cloud Misconfigurations & Stolen Credentials #1 Cause
#COVI19 Could Push Average Breach Cost to $4m
The average global cost of a data breach fell slightly from 2019-2020 but COVID-19 is likely to increase the financial impact and incident response times thanks to mass remote working, according to IBM.

Published today, the tech giant's annual Cost of a Data Breach Report is compiled from analysis of 524 breached organizations and covers 17 countries and 17 industries.

The average breach cost of $3.86m is 1.5% down on last year's study, but this is not necessarily a cause for celebration.

What's more, the impact of mass remote working is expected to add $137,000 to these costs, delivering an adjusted average total cost of $4m, higher than last year's $3.92m.

Cloud misconfigurations tied stolen or compromised credentials as the number one cause of breaches resulting from malicious attacks (19%). infosecurity.com
---

---

Law Enforcement-LP Partnership
Police, Circle K create refuge for crime victims

Employees ready to help when trouble calls in the neighbourhood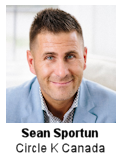 Sault Ste. Marie Police Service and Circle K have opened a partnership aimed at providing help and safety to victims of crime.

Lincoln Louttit, manager of corporate communications with city police, told Sault This Week, "The goal of this initiative is to provide people in the community more options for help and assistance if they find themselves in need of the police. It is meant to provide some comfort for people in a difficult time."

Sean Sportun, manager of security and loss prevention with Circle K's Central Canada Division, said the Safe Place Program, announced by city police on July 22, formalizes the relationship that convenience stores generally have with the communities they're in.

"Convenience stores have long been a staple of every community, which provide an essential service at all hours of the day, year-round," Sportun said. "Historically, convenience stores have also acted as a safe-haven for community members when they need assistance, from calling a taxi to seeking refuge as a place of safety."

"The Safe Place Program is simply a formal structured initiative and reinforces Circle K's commitment to community safety with a focus on crime prevention, which is a cornerstone of our corporate responsibility philosophy," he said.

Circle K provides Safe Place training to all employees in locations with the program in place. thesudburystar.com

---

Pandemic Driving Retail Aggression & Fraud

Shoppers Angry Over New Rules
Vancouver Retail Workers Report an Increase in Customer Aggression

Shoppers could be mean before the pandemic, 'now it's like a million times worse.'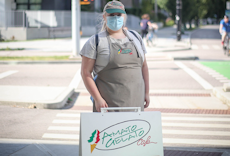 "Ever since COVID-19, everybody's just impatient or they're not accepting of the new rules, and they get very aggressive. It's very hard to deal with. The mean customers could be a bit picky before, but now it's like a million times worse."

Jon Comstock, an assistant manager at Cobs Bread at Main Street, has been seeing rude customers at his workplace too, especially when it comes to not being able to pay cash, a measure implemented to protect everyone from the virus's transmission.

Many employees working at minimum wage jobs don't have a lot of security, which can harm their mental health. They face aggression but can't take a day off to recover from a bad experience. Gerrard urges customers to stop treating retail employees as invisible and calls for more kindness and respect. thetyee.ca

COVID Accelerating Fraud in Canada
Retail Fraud Continues to Increase in Canada Amid Pandemic: Executive Study
A survey of risk and fraud executives at ecommerce and retail companies in Canada and the United States reveals that fraud continues to increase and most acutely affects mid to large-sized merchants.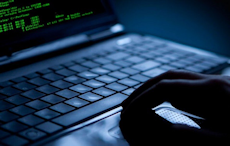 The 2020 True Cost of Fraud – E-commerce and Retail study said the result of increased fraud volumes translates into a 7.3 percent increase in the cost of fraud year-over-year and the LexisNexis Fraud Multiplier shows that every $1 lost to fraud now costs companies an additional $3.36 compared to $3.13 in 2019 and $2.40 in 2016. This is an increase of $0.96 over five years. U.S. costs are significantly higher than the cost that Canadian retailers face per $1 lost to fraud at $2.87.

What is extremely interesting right now because of the COVID-19 pandemic is that over the last number of years there's been a definite increase in a digital-first type of strategy in a number of industries such as retail and financial services. It drives a high level of convenience for consumers.

"COVID really drove that model to accelerate," he said. "The more people you have online the more fraudsters are going to try and take advantage of that." retail-insider.com

Mandating masks on city council agendas in Alberta this week

---

Amazon 'brushing' scam arrives on Calgary doorsteps

'It would be devastating':
If Canada gets hit by a second COVID-19 wave this fall, government money could run out and some sectors may not survive

Concerns Among Retailers as Canada Emergency Rent Assistance Program Ends this Week

Retail E-Commerce Explodes in Canada Amid COVID-19 Pandemic

All Ann Taylor, LOFT and Justice Stores Closing in Canada as US Parent Ascena Files

Toronto-based fashion chain Mendocino won't reopen its stores

Sobeys parent Empire investing $2.1B over 3 years to renovate stores, expand e-commerce

Major Theft Bust
Morinville RCMP recover $380,000 in stolen property
The RCMP has issued a public appeal for information to help locate a suspect after an investigation in Sturgeon County led to the recovery of $380,000 in stolen property and charges against two men. With the assistance of RCMP K Division's auto theft unit, Morinville officers executed a search warrant. They recovered several stolen items, including the bobcat skid steer, one large sea can container, an ATV, a snowmobile, a John Deere riding mower, a holiday trailer, a cargo trailer and a utility trailer. stalberttoday.ca

Red Deer, AB: Stolen cigarette operation up in smoke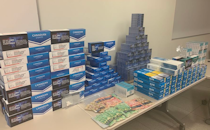 A Red Deer man is facing charges of possession for the purposes of trafficking after RCMP made an arrest last week. Police were tipped off about a person selling illegal cigarettes at a Red Deer business. A 43-year-old male from Red Deer was arrested on July 15, 2020 and remains in police custody with charges pending. todayville.com

Winnipeg, MB: Police search for alleged robbery victim in shooting investigation
Toronto, ON: Police recover 52 stolen vehicles destined for Africa, arrest 11

Kitchener-Waterloo, ON: 1 man charged after refusing to wear a mask in store

Vancouver, BC: Distraction thefts on the rise in Lower Mainland, police warn

Online pet retailer scamming shoppers; products never shipped, orders never received

Wasaga man charged after stolen vehicles, tools recovered in Port Severn

Winnipeg, Canada: $1000 dollars worth of Fireworks for info on burglary

---

Robberies & Burglaries

• C-Store - Moncton, NB - Armed Robbery
• C-Store - Hanover, ON - Armed Robbery
• Gas Station - Halifax, NS - Armed Robbery
• 7-Eleven - Winnipeg, MB - Armed Robbery/Shooting

How are we doing? We need your input & suggestions. Send to lpnews@d-ddaily.net

View Canadian Connections Archives

---

---

1st Time Event in Congress
Congress & The Big Four - Breaking Up is Hard to Do
Antitrust showdown: Apple, Amazon, Facebook, Google CEOs report to Capitol Hill
Wednesday's hearing before the House Judiciary Antitrust Subcommittee could be a pivotal moment for the tech industry. After the subcommittee's 13-month probe into tech antitrust issues, the testimony from the four CEOs will critically inform Washington's next move. If the CEOs don't win over lawmakers, Congress could be compelled to disrupt the industry with more robust and modern antitrust laws.

"Given the central role these corporations play in the lives of the American people, it is critical that their CEOs are forthcoming," House Judiciary Committee Chairman Jerrold Nadler (D-N.Y.) and Antitrust Subcommittee Chairman David Cicilline (D-R.I.) said in a statement earlier this month. "As we have said from the start, their testimony is essential for us to complete this investigation."

Members of Congress aren't the only ones listening. State attorneys general could feel more empowered to take action against tech giants on behalf of consumers. Federal agencies, already mulling whether to break up Big Tech, will also be paying close attention.

For the CEOs, it is a chance to make the case that their success derives not from monopoly power, but from their ability to meet consumer needs.

It will also occur via video-chat because of the coronavirus pandemic. Instead of a crowded hearing room, the CEOs will testify from a place of their choosing.

At the same time, the hearing comes with the companies under scrutiny by one or more of the authorities empowered to enforce antitrust laws: the Justice Department, Federal Trade Commission and state attorneys general. The subcommittee has been running its own yearlong probe and lawmakers have more than one million documents gathered from the companies and their competitors, including the executives' own emails, congressional aides say. wsj.com zdnet.com

Chinese companies look to ride a new cross-border e-commerce wave driven by the coronavirus
---
Charlotte, NC: Update: Man Convicted for Credit Card Fraud, bought over $250,000 in Electronics, sneakers and clothes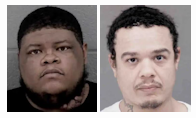 A federal jury in Charlotte, NC convicted Robert Johnson, 35, for credit card fraud. According to filed court documents and evidence presented at trial, from September 29 to October 20, 2018, Robert and his co-defendant, Charles Brown, 36, used a stolen credit card number to create counterfeit credit cards. The two men then used the cards to purchase more than $250,000 of merchandise, including electronics, sneakers, clothing and gaming equipment. The defendants obtained the credit card of an individual and re-encoded the stolen credit card number onto counterfeit credit cards bearing the defendants' names and the names of other co-conspirators. Robert and others used the counterfeit credit cards at multiple retail stores, including at Best Buy, Foot Action, Foot Locker, and Neiman Marcus. newsmaven.io justice.gov

Tampa, FL: Jewelry Wholesalers Robbed of $500,000 in Goods in the Whole Foods parking lot
Police say wholesale jewelers were robbed of merchandise worth about $500,000. The crime took place in a Whole Foods parking lot in Tampa. Three suspects were seen fleeing in a dark Chrysler minivan, according to a Facebook post from the Tampa Police Department. Police described the stolen goods only as "various jewelry." The victims were in town to meet with clients. instoremag.com

Polk County, FL: Man, woman accused of stealing nearly $4k from Lakeland Lowe's, Home Depot stores
The Polk County Sheriff's Office arrested a man and woman suspected of stealing nearly $4,000 worth of merchandise from a Lowe's and Home Depot in Lakeland. The investigation began when loss prevention personnel from the stores contacted the sheriff's office about a series of organized retail thefts that occurred on three different occasions. Through witness statements and video surveillance, detectives said they learned Whittington and Lamar had entered the Home Depot three times Friday. They allegedly removed fuel boxes, a gas pressure washer, chainsaws, a reciprocating saw, bluetooth headphones, and other items totaling $3,028. Lamar was charged with coordinated retail theft. His criminal history includes 17 felonies and 18 misdemeanors, which includes four prior theft convictions, the sheriff's office said. wfla.com

Shreveport, LA: Police seek IDs of 2 men possibly involved in theft
Two men allegedly committed a felony theft in a parking garage in downtown Shreveport. Now police are sharing an image from surveillance camera video in hopes someone can help identify the pair. The theft occurred sometime June 29 on Clyde Fant Memorial Parkway, said Detective Christina Curtis, of the Police Department's Organized Retail Theft Task Force. Police did not disclose what was taken. ksla.com

Estero, FL: Woman accused of $450 identity theft at Neiman Marcus
---

---

Shootings & Deaths

Macon, GA: Woman shot and killed in convenience store parking lot
Bibb County Sheriff's Investigators are looking into a shooting in Macon that killed a woman. According to the Bibb County Sheriff's Office, the shooting happened in the parking lot of the M&M grocery store in Macon just before 1 a.m. Wednesday. Investigators say someone shot 28 year old Nadia Andrews. She died at the hospital just before 1:45 a.m. Wednesday. Investigators are collecting evidence and attempting to speak with possible witnesses to find out what led to the shooting. 41nbc.com

Lumberton, NC: Update: Man arrested following deadly shooting outside Family Dollar
A South Carolina man wanted in the shooting deaths last week of two women in the parking lot of a store has been arrested in his hometown, police in North Carolina said Tuesday. Xavier Joseph Kenneth Green, 25, was taken into custody on Tuesday by Florence, SC Police. Green was wanted in connection with the shooting deaths of Kayla Kyle, 32, and Kimberly Hunt, 41, . The women were shot and killed last Friday after a man fired into vehicles that were backing out of parking spaces outside of a Family Dollar store in Lumberton. wspa.com

Hialeah, FL: 2 girls hurt in shooting were in getaway car linked to supermarket theft' shots fired by Security Guard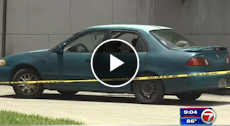 Hialeah Police later confirmed the shooting occurred at a Rey Chavez supermarket in the area of West 17th Street. Detectives said a store security guard fired his gun after a man shoplifted. wsvn.com

San Antonio, TX: Popeye's Restaurant Shooting Update: Dad Shoots Robber To Defend His Family, Grieving Mom Asks 'Why Did He Shoot Him Five Times'

Robberies, Incidents & Thefts
Geneseo, NY: Man indicted on attempted murder charge after Walmart stabbing
Gregory Cunningham, 24, was charged with second-degree attempted murder, first-degree assault, and third-degree criminal possession of a weapon. Cunningham stabbed a woman inside the store several times. She ran for help to the front of the store, and Cunningham was later taken into custody. The victim told police she thought Cunningham was going to ask her a question. Instead, "he grabbed me with his hand and kind of pinned me against the dairy shelves" before stabbing her multiple times. Police said Cunningham didn't know the victim, which made the attack even more unusual. fingerlakes1.com

Columbus, OH: Suspected shoplifters inducted into store's 'Wall of Shame'

Chesterfield, MI: Target Shoplifting suspect in custody after wild chase, crash

Mountain Home: AR: Accused Walmart shoplifter hiding items in underwear no show in court due to COVID-19 symptoms

Why do rich people steal stuff? From toothpaste to corned beef, these millionaires get a kick out of petty theft

International Foundation for Protection Officers appoints UK Advisory Board
Counterfeit

$1.8m in fake designer goods, medicines seized at LAX
Customs officers at Los Angeles International Airport (LAX) cargo operations discovered 3,524 counterfeit designer products, shipped alongside thousands of fake medicines. The knock-offs – which were discovered in a shipment arriving via express air cargo from Hong Kong – infringed trademarks held by YSL, Louis Vuitton, Chanel, Versace, Gucci, Fendi, Nike, Under Armor, Adidas, Cartier, Rolex, Dior, Pandora, Casio, Michael Kors, Tiffany & Co, Burberry and Christian Louboutine. securingindustry.com
• Auto – Venice, FL – Burglary
• C-Store – South Yarmouth, MA - Robbery
• C-Store – Amarillo, TX – Robbery
• C-Store- Amarillo, TX – Robbery
• C-Store – Cohoes, NY – Robbery
• Hardware – Fort Morgan, CO – Burglary
• Jewelry – Wausau, WI – Burglary
• Jewelry – Tampa, FL – Robbery
• Jewelry - Palm Coast, FL – Robbery
• Jewelry – Spartanburg, SC – Robbery
• Jewelry – Concord, NC – Robbery
• Jewelry – Valley Stream, NY – Robbery
• Resale – Chicago, IL – Robbery
• Restaurant – Jefferson City, MO – Armed Robbery (Panera)
• Restaurant – New Albany, MS - Armed Robbery
• Tobacco – Lafayette, LA – Armed Robbery
• 7-Eleven – New Lenox, IL - Armed Robbery

Daily Totals:
• 14 robberies
• 3 burglaries
• 0 shootings
• 0 killed

---

None to report.
Submit Your New Hires/Promotions
or New Position
See all the Industry Movement
---


Feature Your Job Here For 30 Days -
70% Aren't On The Boards
Post your job listing
---
Featured Job Spotlights

Houston, TX
Under the guidance of the Directors of Loss Prevention (LP) and Health, Safety and Environment (HSE), the Loss Prevention & Safety Manager is responsible for overseeing and championing initiatives and company programs, processes and controls that builds a culture around continuous improvement in safety/environment incidents, loss prevention, and security outcomes...
Director of Asset Protection
Quincy, MA
The primary purpose of this position is to provide protection of company assets by organizing the investigation and distribution of information. The AP Director is responsible to ensure Brand needs are met through staffing and development of their respective AP team...

Director of Asset Protection & Safety
Atlanta, GA
The Asset Protection & Safety Director is responsible for the protection of assets and the reduction of loss in the retail and dining divisions. This shared services position oversees the hiring, training and development of a team of Market Managers...

Featured Jobs
---
JOB TITLE
COMPANY
CITY/STATE
DATE ADDED

Vice President
Vice President Loss Prevention
99 Cents Only
Commerce, CA
July 29
Vice President
Mobilelink
Sugar Land, TX
July 8
VP, Profit Improvement
Tractor Supply
Nashville, TN
May 18

Director
Dir. LP
10 Spot/MadRag
North Bergen, NJ
July 29
Dir. of LP & HSE
Circle K
Columbus, IN
July 22
Dir. of LP
Dick's Sporting Goods
Pittsburgh, PA
July 9
Asset Protection Dir.
Goodwill Industries of Dallas
Dallas, TX
May 21
Dir. Safety/Risk Mgmt.
Goodwill of SE Louisiana
New Orleans, LA
April 2
Assoc. Dir. Safety & LP
HelloFresh
Grand Prairie, TX
June 5
Dir. Merch Shrink & Analytics
Lowe's
Mooresville, NC
July 9
Dir. LP/Safety (West)
NEXCOM

National City, CA

July 27
Dir. of AP & Safety

Paradies Lagardére

Atlanta, GA
July 27

Parker's C-Stores

Savannah, GA

June 3

Dir. of Corp. Security
PharmaCann
Chicago, IL
July 16
Security Dir.
Southern Glazer's Wine & Spirits
St. Louis, MO
July 14
Dir. AP
Stop & Shop
Quincy, MA
July 28
Dir. Business Continuity & Crisis Mgmt
T-Mobile
Plano, TX
June 17
Dir. of Security & LP
Urbn Leaf
San Diego, CA
July 9
Global Dir., Corporate Security
Whirlpool Corp.
Benton Harbor, MI
July 9

Corporate/Senior Manager
Corp. Mgr. Security Operations
Carvana
Phoenix, AZ
April 6
Sr. Loss Prevention Manager
Gap Inc.
San Francisco, CA
Oct. 29
Manager, Safety & Security

Thrive Market

Sparks, NV
July 27

---


---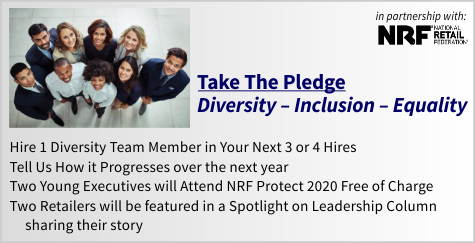 ---

Having a strategy or a plan about everything you do is important if you expect to win long term. Daily victories are nothing without a long-term plan. They fade quickly and leave the audience expecting more, which only a plan and strategy will satisfy. So after your next victory, ask yourself what am I going to do next?

Just a Thought,
Gus



(content subject to approval)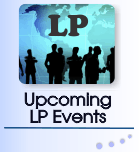 ---
Recruiting?
Get your job e-mailed to everyone... everyday
Post on our Featured Jobs Board!
Not getting the Daily?
Is it ending up in your spam folder?
Please make sure to add d-ddaily@downing-downing.com to your contact list, address book, trusted sender list, and/or company whitelist to ensure you receive our newsletter.
Want to know how? Read Here



36615 Vine Street, Suite 103
Willoughby, OH 44094
440.942.0671
copyright 2009-2019
all rights reserved globally