SSI Large Installer of the Year:
Vector Security Takes Another Victory Lap
No stranger to the winner's circle, Vector Security has once again earned its stripes.
Vector Security is a classic overachiever. Like the greatest scientists, entrepreneurs, filmmakers, architects, musicians, authors, athletes and teams, the company is continuously observing, analyzing, strategizing, evolving, pushing, pivoting and seeking to grow.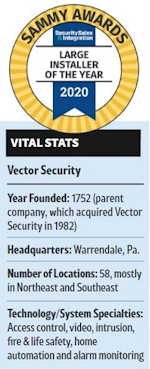 All the while it is driven by an obsession for excellence in every facet of what it means to be an elite security systems and services provider. This article is the result of Vector Security being named the 2020 SSI Large Installer of the Year, but it could just as easily be a decade or even lifetime recognition.

After all, among its many other accomplishments, the company also received this honor in 2016, was the first to nab two Police Dispatch Quality Awards and both President and CEO Pam Petrow and her predecessor (John Murphy) were inducted into the SSI Industry Hall of Fame.

Never content to rest on its lofty laurels, during 2019 Vector Security continued to innovate its business and effect positive industry change and advancement. The firm closed one of the flashiest transactions of the year by acquiring Nashville, Tenn.-based ADS Security.

That deal nearly doubled Vector Security's branches, added a third central station, expanded its monitored subscriber base to almost 400,000 and lifted RMR to nearly $20 million.

"Vector Security is focused on the needs of the customer," says Vice President, Marketing Art Miller. Our tagline reinforces this commitment through 'intelligent security tailored for you.' We consistently focus on improving our customer service standards by building trust, gaining loyalty and receiving feedback. Our customer value proposition reinforces, to all employees, our dedication to our customers' security goals and objectives."

Read more here

Story of Notorious Shoplifting Crew Goes Hollywood

Adam Sandler and Kevin Garnett team up to produce new series based on '80s 'shoplifting crew'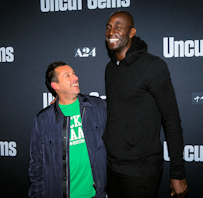 Kevin Garnett and Adam Sandler are joining forces once again. As first reported by Deadline, the former Celtics big man and longtime New Hampshire resident, who both starred in 2019's "Uncut Gems," are collaborating on a scripted show based on The Lo Lifes, a Brooklyn gang active in the late '80s and early '90s that had a major influence on fashion for a generation.

"Lo Lifes: Stealing The American Dream" will tell the story of two Brooklyn gangs that were united by their love of shoplifting ("boosting") Ralph Lauren clothing from department stores, giving the stuffy apparel company a new ubiquity that spread beyond country clubs and polo grounds. The group later inspired a book and a 2017 documentary chronicling its influence. boston.com

Read More: The Real And Raucous Story Of The Lo Life Crew


From LPM to Serial Entrepreneur
How A Multi-Million Dollar Business Owner Attributes Her Success To Travel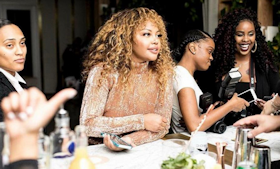 From working a 9-5 loss prevention job at Nordstrom, serial entrepreneur, Natasha Burton was able to build and cultivate several million-dollar businesses. Burton is co-owner of companies such as Exquisite Hair; the popular restaurant chain Krab Queenz ATL; Flush IV Hydration; and a few other successful businesses. Burton's businesses are in various cities throughout the U.S., while production warehouses are based in South Africa and China.

Burton spoke with Forbes on traveling and building success as a female entrepreneur:

How did you transition from working at Nordstrom to becoming a serial entrepreneur?

NB: Working at Nordstrom was an amazing job: I was actually a Loss Prevention Manager and would spend my time catching people stealing and committing fraud. It was a perfect job for a college student, but when I relocated to Los Angeles, I knew I wanted more. I didn't grow up around a bunch of entrepreneurs and I went to college to study law, so when an opportunity came to be a fill in Talent Manager, I took the chance. Being a Talent Manager was scary because I didn't know I wasn't getting paid for it initially.

So there I was with no steady income; bills through the roof; and a good job I had abandoned. However, it was the best decision I had ever made. Working at Nordstrom in Loss Prevention equipped me with various skill sets to prepare me for entrepreneurship. There were tons of bumps in the road; setbacks; and disappointments but I wouldn't change my experience for the world. forbes.com

---

COVID Update

US: Over 3.7M Cases - 141K Dead - 1.7M Recovered
Worldwide: Over 14M Cases - 594K Dead - 8.3M Recovered

Fallen Officers From the COVID-19 Pandemic: 55 | NYPD Deaths: 45
Private Industry Security Guard Deaths: 154

+
*Red indicates change in total deaths


List of Major Retailers Requiring Masks
in US Stores Grows

Alberstons
American Eagle
Apple Store
Barnes and Noble
BJ's Wholesale
Best Buy
Costco
CVS
Dollar Tree
Harris Teeter
IKEA
Kohl's

Kroger
Meijer
Panera Bread
Publix
Sam's Club
Starbucks
Target
Trader Joe's
Verizon
Walgreens
Walmart
Whole Foods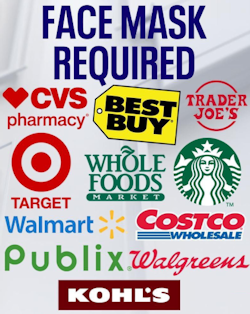 The Daily consulted a number of sources to compile this list. Is your company missing? Let us know.

More than 940 deaths and 77,000 new cases reported Thursday as US coronavirus cases shatter another record

Virus deaths hit new high in Texas as governor urges masks
Two weeks after Republican Gov. Greg Abbott ordered most of the state's 30 million residents to wear masks, Texas is still scrambling to contain one of the biggest coronavirus surges in the U.S., and Abbott is stressing that the widespread use of face coverings could avoid another lockdown - one he hasn't ruled out. On Wednesday, Texas again set a new high with nearly 10,800 new cases, along with a record 110 deaths.

Although it remains too early to tell the impact since Texas' mask order was announced before the Fourth of July weekend, other former holdouts to requiring face coverings continued relenting Wednesday. Republican Gov. Kay Ivey of Alabama announced a statewide mask order just a few weeks after saying enforcing one would be "next to impossible." yahoo.com

If all Texans wear masks there will be no need for lockdown, Gov. Abbott says

Georgia Gov. Brian Kemp sues Atlanta over mask requirement as coronavirus surges in the state

As Pandemic Continues, Convenience Stores Add Safety Protocols
Convenience retailers say they are continuing to enhance store operations to address new consumer preferences related to safety protocols and convenient shopping options that have emerged from the coronavirus pandemic.

Nine in 10 stores (89 percent) have installed plexiglass barriers at checkout, and 87 percent provide hand sanitizer inside the store. Convenience stores sell an estimated 80 percent of the fuel purchased in the country, and 24 percent of stores are offering hand sanitizer at the fuel island, according to a national survey of U.S. convenience store owners conducted by NACS. theshelbyreport.com

Penn. Dedicates $50M To Help Employers Provide Essential Workers Hazard Pay
Pennsylvania is dedicating $50 million in grant funding to help employers pay essential workers hazard pay during the coronavirus pandemic, Gov. Tom Wolf said Thursday. The funding will go to workers in life-sustaining industries such as health care, grocery stores and public transit.

Officials said the funds will be used to pay full-time and part-time employees making $20 per hour or less hazard pay for a 10-week period, from Aug. 16 to Oct. 24. Eligible employers can apply for up to $1,200 for each eligible employee and provide hazard pay for up to 500 eligible employees per location, according to officials. Grants for an eligible employer are capped at $3 million, officials said. cbslocal.com

Coronavirus spreading rapidly in L.A. workplaces that ignore safety rules
Saying Los Angeles County is in an "alarming and dangerous phase" of the pandemic, health officials said the coronavirus is spreading rapidly in workplaces that are not following safety rules. While the county is seeing outbreaks at a variety of workplaces, the sectors with the highest numbers are food processing and distribution facilities, including meatpacking plants, manufacturing facilities, garment factories and wholesale warehouses. Often the locations are not enforcing physical distancing among employees or implementing infection control procedures, including the proper use of face coverings and frequent sanitation, Los Angeles County Health Officer Muntu Davis said. yahoo.com

Protests - Violence - Police Defunding

Portland: Federal Officers Using Unmarked Vehicles To Grab Protesters: reports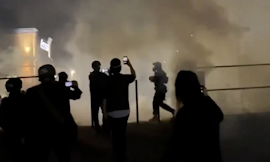 Federal law enforcement officers have been using unmarked vehicles to drive around downtown Portland and detain protesters since at least July 14. Personal accounts and multiple videos posted online show the officers driving up to people, detaining individuals with no explanation of why they are being arrested, and driving off.

The tactic appears to be another escalation in federal force deployed on Portland city streets, as federal officials and President Donald Trump have said they plan to "quell" nightly protests outside the federal courthouse and Multnomah County Justice Center that have lasted for more than six weeks. opb.org

Time to 'take a stand' in downtown Portland, DHS Acting Secretary says

Oregon leaders responding to federal officers at Portland protests


Shootings Have Soared. Is the N.Y.P.D. Pulling Back?

As shootings go unsolved, some elected officials think that officers are staging a slowdown. But the department says it is stretched thin.

Gun violence typically rises in summer, as warmer weather draws more people outside and tempers flare in the heat. But this year, the violence has been especially fierce in cities across the country: The coronavirus outbreak has deepened the endemic problems that often underlie gun violence, including poverty, unemployment, housing instability and hunger, experts on crime say.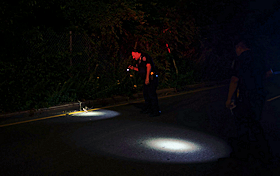 The recent spike in NYC shootings has spurred growing and unusually harsh recriminations between some elected officials and the leadership of the police department, which is grappling with one of its biggest crises in years.

Arrest numbers have plummeted even as shootings have spiraled up, and some elected officials contend that rank-and-file police officers are staging a work slowdown in response to protests over police brutality and systemic racism that erupted after the death of George Floyd in Minneapolis.

But senior police commanders say they believe that their inability to curb the shootings stems from the need to shift police resources to the protests, as well as a hostile political climate that has made officers reluctant to carry out arrests because of what they see as unfair scrutiny of their conduct.

Police Commissioner Dermot F. Shea, in an interview on CNN on Thursday, tied the rise in shootings to the release of thousands of people from Rikers Island under a new bail law and measures meant to contain the spread of the coronavirus — without providing data to support his claim. He also cited the partial shutdown of state courts during the pandemic, which has delayed gun cases.

"When you put those two factors together and now you add in an anti-police sentiment and new laws that do not help the police, it is a toxic, toxic environment," he said. nytimes.com

Man accused of punching NYPD chief, cops on Brooklyn Bridge released -- without bail

NYC SHOOTINGS: Eight more shot in continuing citywide spike

2 dead, 15 wounded in Chicago shootings Thursday

Time: Gun Violence Is Killing More Kids in the U.S. Than COVID-19.
When Will We Start Treating It Like a Public Health Issue?


Despite Calls to Defund the Police, Some Cities Are Spending More
Amid a nationwide push by activist groups including Black Lives Matter to cut police budgets and redirect the money toward minority communities, some of America's biggest cities are doing the opposite.

Houston, Phoenix and San Diego -- the fourth-, fifth- and seventh-biggest cities in the U.S. by population -- have all increased their police forces' funding in budgets passed in the past month as much as 5%. wsj.com

Bipartisan House Bill Would Penalize Cities And States That Defund Their Police
Rep. Anthony Brindisi (D-N.Y.) and Rep. Jared Golden (D-Maine), two of the most vulnerable members of the House, introduced a longshot bill on Thursday alongside two Republicans to discourage states and municipalities from "defunding" their police departments. forbes.com

Seattle police speak candidly on movement to defund department

Opinion: I'm Milwaukee's police chief. Here's what 'defunding the police' might mean.

Proposal to defund Richmond, Virginia Police moving forward

---

$9M Counterfeit Currency Bust - Biggest in History
Possibly largest ever bust of banknote counterfeiters in the history of the euro


The criminal network dismantled in Italy produced 25% of all counterfeit euro banknotes in circulation

Law enforcement authorities from Italy, Belgium and France, supported by Europol, dismantled an organised crime network involved in euro counterfeiting.

On the action day on 15 July 2020, officers from the Italian Carabinieri Corps (Carabinieri) and its specialised Anti-Counterfeit Currency Unit arrested 44 suspects and froze criminal assets worth 8 million Euros (US$9.14M) in Italy.

Asset recovery measures taken so far during the overall operation in Italy include the confiscation of 50 apartments, 8 business premises, 2 farms, 10 companies operating in various sectors, 12 vehicles, 1 luxurious boat and 22 bank accounts, all with an estimated total value of approximately 8 million Euros. europol.eu

UK: England: CEO of Central England Co-op says more still needs to be done to tackle threats and violence aimed at shop workers


More still needs to be done to tackle threats and violence aimed at shop workers, the boss of a Lichfield retailer has said. It comes after the Government outlined plans to tackle the problem. Among the proposals from the Violence and Abuse Towards Shop Staff report are urging police to work with retailers to identify the scale of the problem, as well as calling for thefts of items up to £200 being prosecuted as a criminal offence.

Debbie Robinson, Central England Co-op Chief Executive, said "While we welcome these positive steps by the Government, we still think more could and should be done to protect our store colleagues and all shop workers from threats and physical abuse. "We are aware that this is not just a Central England Co-op problem, it is an industry-wide problem, and this is why we will continue to work closely with other co-operatives and retailers to campaign for change."

Figures from Central England Co-op showed assaults on staff jumped by 100%, threats and intimidation by 25% and verbal abuse by 175% since the start of the year. Since the lockdown measures were introduced, there have been more than 100 incidents where the company's staff have seen people directly using COVID-19 as a threat. lichfieldlive.co.uk

TAPA appoints Advisory Board to help shape its future in EMEA as the world's leading supply chain resilience association
The Transported Asset Protection Association (TAPA) has established a new Advisory Board in its Europe, Middle East & Africa (EMEA) region to spearhead its transformation into an end-to-end supply chain resilience organisation under the leadership of President & CEO, Thorsten Neumann.

The four Advisory Board members are pictured below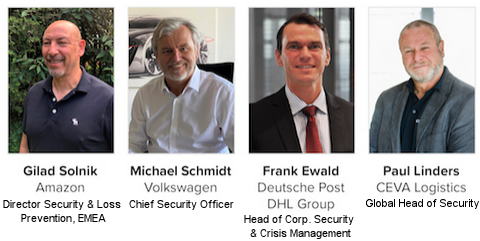 Under its new organisational structure, TAPA EMEA will also retain elected Officers in the roles of Chair, Vice Chair and Treasurer, namely Marcel Saarloos of HP, Jason Breakwell of Wallenborn Transports, and Ap Boom of Amazon respectively. ajot.com

ISCPO Podcast Featuring Tony D'Onofrio - CEO of TD Insights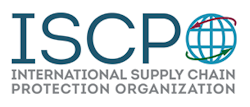 In this episode episode, ISCPO's Byron Smith had the wonderful opportunity to spend some time with Tony D'Onofrio, the CEO of the consultancy firm TD Insights. Tony is consistently listed as a Top 100 Global Retail Influencer for his work in retail, security, and emerging technologies and he publishes regularly on multiple platforms including Instagram, Twitter, YouTube and LinkedIn. His futurist views have been shared on stages in the Americas, Asia, Australia, and Europe. Click here to listen to the podcast.

San Francisco: Tech billionaire funding network of 1,000 security cameras
around city addresses privacy concerns
Three years ago, Chris Larsen - tech billionaire and executive chair of Ripple, a cryptocurrency technology company - began funding community business districts in San Francisco to install and monitor a network of cameras across the city. There are just over a thousand to date. Footage can be requested by the police, the DA or victims themselves.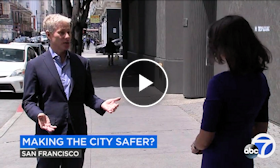 At a time when lawmakers are already proposing bans on facial recognition software for law enforcement and consumers are fed up with privacy on social media these security cameras add an extra level of privacy concerns.

"For instance, you may not want someone to know you're seeking mental health help or that you're seeing an immigration attorney. You don't know who's going to get the footage on the other end and you don't know what they're going to do with it," says Matthew Guariglia, Policy Analyst for Electronic Frontier Foundation.

We brought these concerns to Larsen, who acknowledged privacy is a real concern in the US and citizens should be skeptical of how surveillance is used. Currently, New York City operates the Domain Awareness System of cameras which is in partnership with Microsoft and the NYPD.

"We don't have a data protection agency... it underscores we need new laws soon because the technology is way ahead of the law."

But because this network is erased every 30 days and is monitored by non-profit community organizations, decisions on how that information is used, won't be sold.

"That's where these systems can have more privacy than every house putting up a ring door camera from Amazon and a Ring from Google, who knows what's being recorded and where it's going." msn.com

Drive-In Movies @ the Mall
Brookfield, other US mall owners rent out parking lots during the pandemic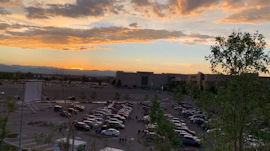 Brookfield Properties has signed a deal with entertainment company Kilburn Live to turn the parking lots at a number of its malls in the U.S. into drive-in theaters, hosting movies and virtual concerts.

The creativity stems from the complexity of the coronavirus pandemic, leaving retail real estate owners scrambling for solutions. A new revenue source, from parking lots, is likely a welcome reprieve for landlords coping with the new reality of a number of their tenants either closing for good, paying less rent, or not paying rent altogether during the pandemic. cnbc.com

Coresight Research
Weekly 29: US Store Openings & Closures
5,420 2020 YTD Closures
3,358 2020 YTD Openings
*Coresight's experienced analysts curate a dynamic list of
approx. 400 retailers to represent the overall US retail market.

Phoenix: Off-Duty Allied Universal Security Guard Catches Child Falling From Burning Building

Detroit, MI: Closing jewelry store buries $1M worth of valuables for ultimate treasure hunt

Macy's, Neiman Marcus look to resume exec payments as department store woes continue

Amazon Eyes New Grocery Stores for Philadelphia Area