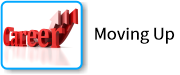 ---
Former Secret Service Director James Murray named Snap Inc.'s New Chief Security Officer

James Murray is leaving his post as director of the US Secret Service to be Snap Inc.'s new Chief Security Officer. Murray began his federal service in 1990 as an investigator with the US Department of Transportation; five years later, he joined the Secret Service as a special agent investigating cyber-enabled financial crimes. Across a nearly three-decade-long career, Murray filled various roles before becoming the 26th director of the US Secret Service in 2019. Read more here

See All the Executives 'Moving Up' Here

Submit Your New Corporate Hires/Promotions or New Position

---

---

Coming Tomorrow

Your invite: Reduce shrink by 10% by shrinking the shrink that is not shrink!

July 14th - 1pm UK / 10am Eastern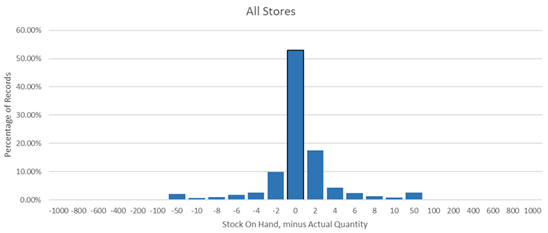 Join our online meeting on July 14th to hear how a systemic approach to combatting the shrink that is not shrink can reduce shrink by 10%.



Do you feel like you're always firefighting upstream errors, system issues and sometimes fraud? Is an ad-hoc approach costing your business money?

Tesco's Martin Hasker has 18 years of experience leading the fight against retail losses. As Shrinkage Operations Project Manager, his team delivers multi-million-pound benefits every year.

Martin will share how he's shaped a systemic approach to removing losses wrongly attributed to stores and shrink. He'll then join other retail experts in discussing how they are building out these capabilities, sharpening work processes, growing accountability in stores and improving results.

This meeting is for retailers, CPGs and academics only.
---

The U.S. Crime Surge
The Retail Impact

Retail & Law Enforcement Joining Forces to Fight ORC
Police use of technology to stop smash and grab robberies

It works best when law enforcement and retailers join forces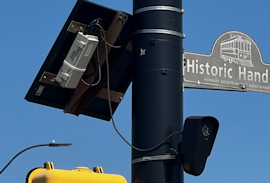 More proactive retail organizations have employed trained organized retail theft prevention groups, many of which have the investigative prowess to rival the best detective units. However, these specialized loss prevention investigators are most effective when they join forces with a law enforcement agency that takes ORC seriously.

1. ALPR CAMERAS

Stationary automatic license plate reader (ALPR) cameras have rapidly become one of the top tools of the trade for policing organizations to target offenders. So long as the retail organization has adequate camera coverage on parking lot entrances, they can match up ALPR scans of the suspect's vehicle from a camera on the main roadway. This tactic greatly increases the value of the ALPR camera to local law enforcement while still accomplishing the same goal of the retail organization.

2. PRIME SECURITY CAMERAS TO GET HIGH-QUALITY IMAGES FOR FACIAL RECOGNITION

By deliberately placing a high-quality camera at the entrance and/or exit of a potential theft location, retail businesses can greatly increase the chances of a potential lead. The camera needs to be placed as close as possible to eye level, and as straight to the face as possible to maximize the quality of the source image. Once a crime has occurred inside the retail organization, they can supply law enforcement with a high-quality image that meets the needs of an effective facial recognition search.

3. PRIVATE CAMERA PARTNERSHIPS

Camera footage of a criminal offense is one of the best pieces of evidence law enforcement can receive. In the case of organized retail theft, if a retail organization has partnered with local law enforcement and granted them camera access, responding officers can arrive with detailed images of the suspect or their vehicle. This greatly increases the odds of apprehension.

4. SHARE MORE INFORMATION ABOUT ORC SUSPECTS WITH ONE ANOTHER

Effective communication between law enforcement and private ORC investigators is key to mitigating retail crime, but many of the traditional communication pathways are siloed to specific individuals. Organized retail crime associations in various states have taken it upon themselves to improve communication between law enforcement and retail investigators. Startups like Auror have come onto the scene to help bridge that communication gap. So long as the law enforcement contributors are trained to know what personally identifiable information (PII) cannot be released, there is little reason not to share information regarding suspects and wanted individuals related to ORC. police1.com

Seattle Crime Closures
Starbucks to close 5 Seattle stores over safety concerns; 16 total closures
Starbucks will close six Puget Sound-area stores where the company says crime rates have climbed recently as part of a broad initiative to boost security at the cafes.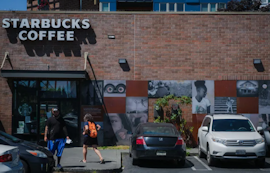 Five stores will close in Seattle — in the Central Area, on Capitol Hill and in the Roosevelt neighborhood, as well as at Union Station and Westlake Center — and one in Everett. In total, 16 U.S. stores will close by July 31, the company announced Monday.

The closure decisions were based on how many crime-related complaints were logged at each store, a company spokesperson said, and whether attempts to lower those rates were successful. Going forward, store managers will be allowed to choose whether bathrooms are open to the public, and future stores will be redesigned for safety, the company said.

Some of the safety concerns include drug use, theft and assault, a Starbucks spokesperson said. Starbucks said there is a full-time security guard at Union Station, with an additional security support worker at times. The cafe's hours were adjusted for safety and the store was closed on weekends.

New front-line workers will be trained on how to deal with active shooters and use conflict de-escalation, according to Starbucks. Workers will also receive more mental health benefits as they deal with difficult safety situations, the company said.

Redesigning for safety will include "adjusting store formats, furniture layouts, hours of operation, staffing, or testing store-specific solutions," according to the memo. Those fixes could include restroom occupancy sensors and new alarm systems, as well as paid Lyft rides for workers. seattletimes.com

Fighting the Global Shoplifting Surge
Britain's biggest supermarket Tesco is putting security stickers on $5 blocks of cheese and butter

A Tesco store is putting security stickers on blocks of cheese and butter that cost less than $5.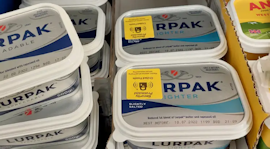 The store in Bethnal Green, London, had stickers on £4.15 ($4.96) blocks of Cathedral City cheese, as well as on packs of Lurpak butter which cost £4 ($4.78) with a Clubcard — the grocery's giants membership card — or £5.05 ($6.04) without.

A larger Tesco store on the same street didn't have security stickers on either product. Other Tesco stores in London that Insider visited also didn't have stickers on Lurpak butter and Cathedral City cheese.

The use of security stickers at Tesco comes amid reports of various British supermarket chains putting security tags and cases on everyday products, thought to be to deter shoplifting amid the cost-of-living crisis.

Insider visited various supermarkets around London, and found some Sainsbury's stores that had put security stickers, tags, and boxes on products ranging from toothpaste and Cadbury chocolate to pregnancy tests and thrush cream.

While many supermarkets use security tags on high-value items like alcohol, video games, meat, and batteries, it's rare to see them on everyday products. In a 2017 review of studies on security tagging, academics at University College London wrote that as well as applying tags to frequently-stolen and high-value goods, some stores deployed "fractional tagging" techniques, where some products are tagged in the hope that it will also deter thieves from targeting untagged goods. businessinsider.com

San Francisco's New 'No-Nonsense DA'
SF's new DA wants to grant police access to private security cameras in residences & businesses to combat theft & drug markets
In order to combat open-air drug markets and theft, San Francisco's new no-nonsense DA Brooke Jenkins wants to grant police access to private security cameras in residences and businesses.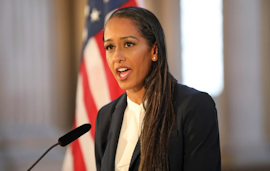 Jenkins, who assumed office on Friday, wants to increase the current access that police forces have and give them access to the cameras so they can monitor the crimes in real-time, a sharp departure from her progressive predecessor Chesa Boudin.

It is a part of her comprehensive campaign to combat crime in the city, which she claims has devolved into anarchy in the name of criminal justice reform. London Breed, the mayor, administered Jenkins' oath of office last week. She has not yet entered the race for the position and will need to do so in November, probably against Boudin.

Currently, when there is a serious risk of physical harm or death, police departments are permitted access to the cameras. Jenkins' new regulations would allow them to watch the cameras and deal with the smaller crimes that are terrorizing the city.

Jenkins wrote in a letter to the Board of Supervisors Rules Committee, which was obtained by SFGate, that "mass organized retail theft, like we saw in Union Square last year, or targeted neighbourhood efforts, like we've seen in Chinatown, is another area where the proposed policy can help."

After witnessing how Boudin's woke policies exacerbated violence in the city, Jenkins rebelled against him and spearheaded efforts for a recall. Since then, she has pledged to bring law back to San Francisco.

"Under my direction, the San Francisco District Attorney's office will work assiduously every single day to restore law and order to our city and to make it once again the stunning metropolis we all know it to be and the well-known destination that everyone wants to visit," she said. tdpelmedia.com

RELATED: New SF DA has 'icy' meeting with woke Boudin's remaining staff

DOJ's Violent Crime Crackdown Continues
US Attorney Announces 27 Indictments as Part of Federal Violent Crime Strategy

Significant Amounts of Drugs, Guns and Money Seized



Today, U.S. Attorney Michael Easley, along with federal and local law enforcement, announced ongoing and coordinated efforts to address violent crime in Raleigh and surrounding areas. The Violent Crime Action Plan (VCAP) is a collaboration of the U.S. Attorney's Office with the Raleigh Police Department (RPD), the Bureau of Alcohol, Tobacco, Firearms and Explosives (ATF), the Federal Bureau of Investigation (FBI), the Wake County District Attorney's Office, and the United States Marshals Service (USMS). A primary objective of the VCAP is to identify and systematically investigate and prosecute individuals contributing to crime in the city of Raleigh and surrounding areas.

In late June, 27 individuals were indicted by grand juries for federal and state charges and 26 are currently in custody. As part of the initiative, six kilograms of cocaine, 600 bindles of heroin, more than 296 grams of crack, and 15 grams of fentanyl have been seized. In addition, more than $41,000, 26 firearms and more than 200 rounds of ammunition were seized. The gun seizures include a polymer 80 ghost gun.

"Last week, we saw five shooting deaths in Raleigh. Today, we want to put gun-carrying criminals on notice. We are working with law enforcement at every level to get dangerous, illegal guns and drugs off the street and put gun and drug traffickers behind bars," said U.S. Attorney Michael Easley. "We will use every tool available to keep our communities safe."

"These indictments and seizures demonstrate the FBI's overall strategy and relentless determination to eradicate the drug-fueled violence plaguing our community," said Robert R. Wells, FBI Charlotte Special Agent in Charge. justice.gov

Albuquerque stores lock up products in response to retail crime

Man who said he was 'almost a school shooter' reveals what stopped him
---

COVID Update

597.6M Vaccinations Given
US: 90.6M Cases - 1M Dead - 86.1M Recovered
Worldwide: 563.1M Cases - 6.3M Dead - 535.6M Recovered


Former Senior Loss Prevention Executive
Know of any fallen LP exec? Let's remember & recognize.
Private Industry Security Guard Deaths: 360
Law Enforcement Officer Deaths: 787
*Red indicates change in total deaths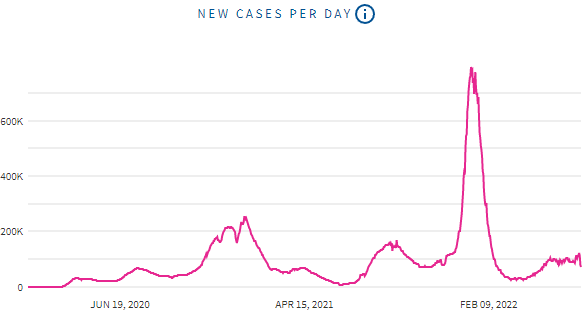 Bad Actors Can Use COVID Era Masks to Hide Identities
Researchers defeat facial recognition systems with universal face mask


Can attackers create a face mask that would defeat modern facial recognition (FR) systems? A group of researchers from from Ben-Gurion University of the Negev and Tel Aviv University have proven that it can be done.

"We validated our adversarial mask's effectiveness in real-world experiments (CCTV use case) by printing the adversarial pattern on a fabric face mask. In these experiments, the FR system was only able to identify 3.34% of the participants wearing the mask (compared to a minimum of 83.34% with other evaluated masks)," they noted.

A mask that works against many facial recognition models

The COVID-19 pandemic has made wearing face masks a habitual practice, and it initially hampered many facial recognition systems in use around the world. With time, though, the technology evolved and adapted to accurately identify individuals wearing medical and other masks.

But as we learned time and time again, if there is a good enough incentive, adversaries will always find new ways to achieve their intended goal. In this particular case, the researchers took over the adversarial role and decided to find out whether they could create a specific pattern/mask that would work against modern deep learning-based FR models.

Their attempt was successful: they used a gradient-based optimization process to create a universal perturbation (and mask) that would falsely classify each wearer – no matter whether male or female – as an unknown identity, and would do so even when faced with different FR models.

This mask works as intended both when printed on paper and or fabric. But, even more importantly, the mask will not raise suspicion in our post-Covid world and can easily be removed when the adversary needs to blend in real-world scenarios. helpnetsecurity.com

Retail's COVID Remix
Covid-19 changed consumer, dining habits — and permanently reshaped commercial real estate

The way consumers shopped and ate out (or, rather, in) during the Covid-19 pandemic has altered retail real estate permanently.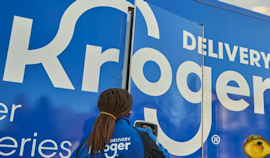 The lines between traditional retail and industrial have blurred, with soaring e-commerce sales bolstering demand for warehouse space faster than the market could supply real estate. While that surge has since tapered off, experts who track retail trends and in commercial real estate believe certain trends will be permanent.

Retail-industrial remix

Although online grocery shopping increased during the pandemic because of health and safety concerns, it's a trend expected to stick around — and grow — in the coming years. It's expected online sales will surpass 20% of the overall U.S. grocery retail market in the next five years.

Online grocery shopping has prompted unique needs for grocery real estate, including revamped retail stores to allow for easier pickup and an increasing reliance on cold-storage and dry fulfillment centers.

Matt Walaszek, director of research at CBRE Group Inc., specializing in industrial and logistics pointed to Cincinnati-based grocer The Kroger Co. amid a national expansion of its automated warehouse network. Among other features, the facilities give Kroger additional capability to deliver merchandise directly to customer households.

Inflation has hit grocery bills especially hard, with food-at-home prices rising 11.9% annually between May 2021 and May 2022, according to the U.S. Bureau of Labor Statistics. A recession may slow online grocery shopping and the cold-storage sector's trajectory but, ultimately, groceries are purchases most consumers have to make, regardless of economic conditions. bizjournals.com

Shrugging Off the Latest COVID Wave?
As Sixth Covid Wave Hits, Many New Yorkers Shrug It Off

New Yorkers respond to a highly transmissible new wave of Covid cases with the most New York of attitudes.

New York City's Covid-19 test positivity rate is 15 percent, an intensity not seen since January. Transmission levels of the virus, according to federal guidelines, are high in every borough. Even hospitalizations, while far below previous peaks, are rising again, as the most transmissible Omicron variant yet, BA.5, spreads through the city and nation.

Earlier in the pandemic, such news might have been met with a mix of foreboding and fear. Now, New York is meeting the moment with more of a "meh." As New York City enters its sixth wave of the virus, few seem inclined to get themselves into high alert mode again.

"At this point I am not worried," said Carla Hernandez, as she and her two children sat on a blanket in the shade of a tree Thursday in a park in the Queens neighborhood of Corona, once the epicenter of the pandemic. "We know there's a pandemic, but we have to keep moving." nytimes.com

Biden officials push to offer second booster shot to all adults
Plan would make coronavirus shots available to millions more amid rising cases, hospitalization

Biden administration announces new strategy to tackle Covid subvariant

Stunning spread of BA.5 shows why this California COVID wave is so different
---

Retailers Added to Clearview Biometrics Lawsuit
Amended Clearview AI Biometric Privacy Suit Names Additional Retail Defendants
Late last week the plaintiffs, a half-dozen Illinois residents as well as a Californian and a New Yorker, filed an amended complaint against Clearview AI Inc., its leaders, an affiliated company, and retailers who purportedly used its searchable biometric database. The 60-page revised filing says that the facial recognition software company and its founders "developed their technology to invade the privacy of the American public for their own profit."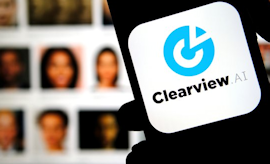 The amended complaint adds AT&T, Kohl's, Walmart, Best Buy, Albertson's and The Home Depot as additional defendants in the ongoing litigation.

As previously reported, the plaintiffs argue that Clearview covertly scraped several billion facial images from the internet then used artificial intelligence algorithms to scan the facial geometry of depicted individuals in order to harvest their unique face print and corresponding biometric data. Armed with that information, Clearview allegedly created a searchable database its clients could use to identify unknown individuals simply by uploading a photograph.

According to the plaintiffs, Clearview neither sought nor received consent for the collection and catalog of Americans' biometric information in violation of the Illinois Biometric Information Privacy Act and other state constitutional, statutory, and common laws.

Similarly, Macy's Inc. tried to exit the case, but was unsuccessful after the court confirmed that the plaintiffs had standing to bring some of their grievances. Further, Judge Sharon Johnson Coleman refused Macy's request to certify questions for interlocutory appeal.

Last week's complaint, one of two filed in the sprawling multidistrict litigation, seeks relief, including damages on part of people whose biometrics were contained in the database. The filing sets forth a nationwide class and California, Illinois, New York, and Virginia subclasses.

Further, it seeks relief from the "Clearview Client Class," consisting of all non-governmental, private entities who purchased access to the biometric database and used it to run biometric searches at a time when the biometrics of one or more of the named plaintiffs had already been captured. The class includes the named retailers and all other similarly situated entities nationwide. lawstreetmedia.com

FTC's Walmart-Fraud Lawsuit in the News
Walmart lashes back at FTC over money-transfer lawsuit

In a fiery rebuttal to the Federal Trade Commission lawsuit, the nation's biggest retailer is already doing battle in the court of public opinion.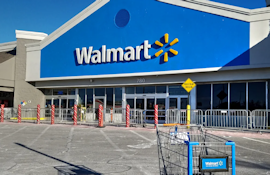 In an aggressive response (first reported in the June 30th D&D Daily) to the Federal Trade Commission's lawsuit last month over fraudulent money transfers, Walmart vowed to fight the federal agency and sought to reassure customers about the benefits of its services.

The nation's largest retailer laid out a lengthy rebuttal to the FTC's case in several online posts, pointing to the agency's failure to acknowledge its own governmental finding in 2018 that Walmart's money transfer partner MoneyGram International operated a faulty fraud-blocking system. Much of the retailer's response revolved around shifting the focus to that partner.

"The FTC's decision to pursue Walmart raises serious questions, including about the government's own conduct," Walmart said in a June 28 online response to the government's case. "We want to know how MoneyGram's colossal interdiction system failure could have happened — for 18 months — while MoneyGram was supposed to be under government supervision."

Indeed, Walmart countered the FTC's allegations by saying that "only a miniscule number of transactions" are alleged to be fraudulent and that it has "stopped hundreds of thousands of suspicious transactions totaling hundreds of millions of dollars."

Beyond that, Walmart asserted that it has actually saved consumers significant sums on money transfers. The retailer began offering money transfer services by partnering as an agent with MoneyGram in 2005 and later added services from money transfer peer Western Union, the retailer said. retaildive.com

Inflation Hits New 4-Decade High
U.S. Inflation Reached Highest Rate in Nearly 41 Years in June

Rising housing costs are putting pressure on prices, but lower gasoline costs and a glut of retail goods could be turning point in inflation surge

U.S. inflation reached 9.1% in June, its highest rate in nearly 41 years, the Labor Department said Wednesday. Investor expectations of slowing economic growth world-wide have led to a decline in commodity prices in recent weeks, including for oil, copper, wheat and corn, after those prices rose sharply following the Russian invasion of Ukraine.

Retailers have warned of the need to discount goods, especially apparel and home goods, that are out of sync with customer preferences as spending shifts to services and away from goods, and consumers spend down elevated savings. Economists expect those developments to subdue price pressures in the coming months.

Retailers' ability to shed unwanted inventory could test whether pricing is returning to prepandemic patterns, Ms. Rosner-Warburton said. Some retailers, such as Target, have already said they are planning big discounts. Others with robust warehouse capacity, such as Walmart Inc., could be more likely to hold on to their excess inventory, analysts say. wsj.com

Taking 'Just Walk Out' to a New Level
Starbucks and Amazon team up again for frictionless store concept
Starbucks and Amazon are expanding their store concept that lets customers bypass the checkout when they pay for orders.

The second "Starbucks Pickup with Amazon Go" location has opened in Manhattan, in The New York Times Building at 40th Street & 8th Avenue. The first location opened in November, at 59th Street between Park and Lexington Avenues (in Manhattan).

The store is a combination of the Starbucks Pickup format, which primarily accepts orders that are placed through the Starbucks app prior to the customer arriving at the store, and the "Just Walk Out" cashierless technology platform supporting the Amazon Go store format. Amazon began licensing the Just Walk Out platform, which combines computer vision, sensor fusion, and machine-learning algorithms, in March 2020. chainstoreage.com

160 Victoria's Secret Job Cuts - 5% of Home Office Staff
Victoria's Secret Cuts 160 Management Roles in Reorganization
Victoria's Secret & Co said on Tuesday it had cut about 160 management roles, or 5% of its home office staff, and hired a former Amazon executive as part of a reorganization following its separation from L Brands Inc last year. The company also named executives to three key leadership roles reporting to Chief Executive Officer Martin Waters. money.usnews.com

U.S. grocery sales jump 14% in June
Inflation elevates sales levels across retail but may be crimping consumer demand

US considers over-the-counter birth control pills for first time
---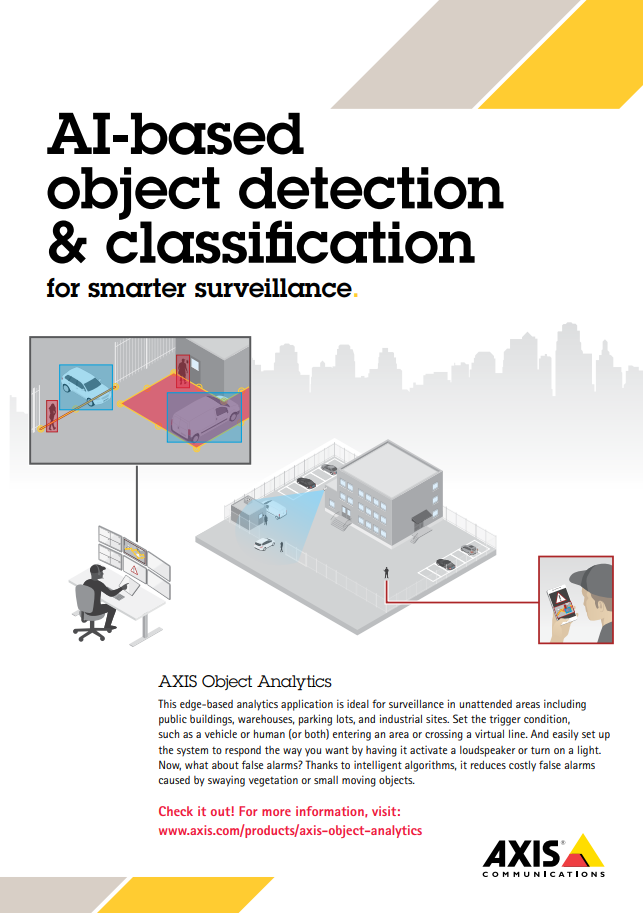 ---
---

Removing Russia from the Cloud
IBM joins other tech giants and removes Russian state controlled network from its cloud service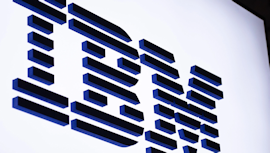 Until the Russian invasion of Ukraine, the state-sponsored RT television network was one of Moscow's main tools for spreading propaganda beyond its borders. But after the war started, most global tech companies either cut off RT's programs from their streaming platforms or took steps to severely limit the network's reach over the internet.

On March 2, IBM Chairman and CEO Arvind Krishna told the company's workforce that the company had stopped selling technology in Russia, and that "we also do not do business with Russian military organizations." A few days later, March 7, Krishna said the company had "suspended all business in Russia." And on May 30 he announced that the company would pull out of Russia entirely, and its several hundred Russian employees would lose their jobs.

But up through late June, IBM, one of the biggest tech companies in the world, was partially enabling Rumble to help RT push Moscow's pro-Ukraine war messaging to the wider world through its IBM Cloud platform. It wasn't until CyberScoop asked IBM about Rumble's use of IBM Cloud to distribute RT content that the company says it made its tech unavailable to Rumble for that purpose.

Activists across the political spectrum have long criticized American tech companies for business relationships they deem inappropriate or unscrupulous, whether purposefully or inadvertently enabling surveillance at home or abroad or turning a blind eye toward authoritarian tech practices in places such as China.

IBM is not alone in cutting ties with Russia since the invasion. More than 1,000 companies have publicly announced either a total pullout or reduced business there, according to a Yale School of Management analysis. The decision is, in some ways, more complex for tech firms, whose products are part of other firms' services, such as this case with IBM, or providers such as Cloudflare, which resisted calls to pull out, arguing instead that "Russia needs more Internet access, not less." cyberscoop.com

Don't Inadvertently Break the Law
Are your site's tracking technologies breaking the law?
Two irresistible yet conflicting forces are creating a real risk for businesses that operate on the web, which is every business that exists in 2022. Those forces are tracking technologies and data privacy regulations.


Plugins that enhance the amount of information companies collect about the visitors to their site help fuel a business environment where every speck of customer data is collected because it could be monetized someday.

However, three pharmacies in Sweden recently reported themselves to the Privacy Protection Authority for deploying the ubiquitous Facebook "tracking pixel" on their site and sharing consumers' personal data the pixel collected with the world's largest social network. Other sites may be unintentionally collecting data illegally through well-intentioned "telemetry" designed to help debug the pages or measure engagement.

The European Union's General Data Protection Regulation (GDPR) and other regulations require companies to take a close look at their tracking technologies – or potentially face the wrath of regulators. But for businesses that care about their customers' privacy, this close look shouldn't be seen as just another bureaucratic box to check.

The risks that come from overly collecting and poorly protecting personal information are real. And the time to address these risks is before you're facing a fine or some other significant consequence. helpnetsecurity.com

Cyberattacks Surge Across the Pond
UK: Almost half of businesses experienced a cyberattack last year
New research has revealed that almost half of surveyed UK businesses experienced some form of cyberattack last year, providing a timely reminder of the threats posed by cyber criminals.

The findings were part of Hiscox's Threat Ranking Table, which uses data from the latest Hiscox Cyber Readiness Report to identify which industries are most at risk of a cyberattack. Now in its sixth year, the report rates the comparative cyber risk levels of 9001 UK businesses across a number of sectors.

The travel and leisure, retail and wholesale, and business services industries were the top three sectors most at risk in the UK. Possible explanations for these rankings include: changes in behaviour precipitated by multiple lockdowns, increased online purchases, work from home mandates and international travel bans.

Almost half of surveyed UK businesses across all sectors (44%) reported having had one or more cyberattack in the last 12 months, with a median annual loss of 21,097 per company due to cyber incidents. Larger businesses were subject to the most attacks; 63% of UK businesses with more than 1000 employees experienced a cyber incident of some kind. These same firms suffered the most severe financial losses as a result, with companies reporting median financial costs of 50,000 – more than double the UK average. itbrief.com.au

Microsoft Autopatch arrives to make Windows Patch Tuesday a breeze
Microsoft knows its Autopatch service for Windows will make admins nervous over control, but argues it delivers a better outcome.

Dealing with threats and preventing sensitive data loss

BlackCat ransomware is increasing stakes up to $2.5 million in demands

---

Security Director of the Year Nominations Now Open



The Security Director of the Year award is awarded each fall to a senior security director or manager working in an end user environment who has demonstrated leadership and achievement in the industry. The winner is chosen by Canadian Security magazine's Editorial Advisory Board from the nominations submitted.

The judges consider a number of factors, including a major project or initiative completed in the last year, their contribution to the industry and their commitment to furthering the professionalism of the industry. Please provide as much detail as possible for each of the questions outlined below. Nominees must reside in Canada, occupy a senior leadership role (security director or senior manager leading a security department within a private or public sector institution), and be willing to participate in a cover story that will appear in Canadian Security magazine. Past winners have worked in loss prevention, health care, higher education, banking/finance, airports/aviation, government, etc.

Deadline for entries is Aug. 12, 2022. If you have any questions, please contact Canadian Security editor Neil Sutton at nsutton@annexbusinessmedia.com.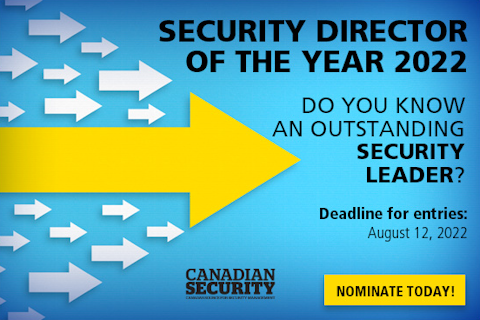 ---

COVID Update

Canadian Retailers Continue to Recover from Pandemic Shocks
Retail Leasing Continues to Move in a Positive Direction in Canadian Markets as Headwinds Persist
The Canadian retail leasing market will see increased activity for the remainder of 2022 as it recovers from the slowdown in the first quarter as Omicron disrupted business activity, especially in Ontario and Quebec, in January and February, raising business uncertainty and freezing leasing plans, says the Retail Outlook report by commercial real estate firm JLL.

The report said this follows a strong 2021 for retail leasing which fully rebounded from the initial pandemic shock. Overall retail leasing activity in 2021 surpassed 2019 by 12 per cent.

"Businesses and shoppers remain optimistic about the future. Businesses anticipate increased future sales over the coming months, and shoppers are less hesitant about enclosed spaces and reasonably confident about their future spending," said the report.

"Retailers still consider exterior entrances an asset, but enclosed spaces are increasingly attractive again. Mall leasing activity has intensified, and mall vacancy is starting to trend down after peaking in Q4." retail-insider.com

Booster Shots Every 9 Months?
Canadians may be required to get booster shot every 9 months
Canadian Health Minister said Canadians may soon be required to get a booster shot every nine months for the foreseeable future to protect against new variants of the COVID-19 vaccine.

Shoppers Drug Mart among retailers rolling back pandemic protocols as mandates lift
Comes as public health officials and infectious diseases experts warn of a potential seventh wave of the COVID-19 pandemic

COVID: Canada enters summer wave, experts say

N.L. is at more risk of a COVID surge than anywhere in Canada, says researcher

---

American Weapons Fueling Violence in Canada?
As gun violence rises in Canada, weapons from the United States complicate gun control efforts
Canada's 2019 rate of violent deaths by firearms of 0.5 per 100,000 people was an eighth of that in the U.S. But shootings have been trending upward since 2014.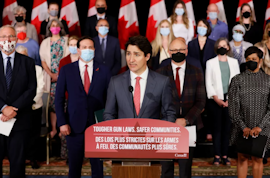 Since 2020, when Canada's deadliest mass shooting occurred, the government of Prime Minister Justin Trudeau has enacted a series of anti-gun violence measures, including legislation banning 1,500 models of assault-style firearms.

The latest gun control bill, known as Bill C-21, introduced at the end of May, proposes to limit the domestic handgun supply by freezing new sales and transfers. It also notably increases penalties for smuggling firearms — one of the country's most difficult challenges, as it tries to address weapons trafficking across its border from the United States.

"Our problem in Toronto [is] handguns from the United States," Toronto Police Service Deputy Chief Myron Demkiw said. He added, "86% of crime handguns [that are] able to be sourced were from the United States."

Benoit Dubé, head of an interagency gun violence task force in the province of Quebec called Operation Centaur, told the parliamentary committee that most weapons seized in relation to crimes in Quebec also came from the U.S.

"The laws in many states, very near the border, are quite porous, easy to circumvent, if you want to possess a gun and then reroute it into the illicit market," says Jooyoung Lee, a University of Toronto sociologist who studies gun violence.

The perpetrator of the 2020 mass shooting killed 22 people over a 13-hour period in Nova Scotia. He had smuggled three of his weapons from Maine in the back of his pickup truck. In April, police in southern Ontario recovered a drone stuck in a tree carrying 11 handguns. But smugglers more frequently ferry weapons in vehicles like trucks or boats. npr.org

Canada's New Banking Rules Include Updated Police for Stolen Credit Cards
New banking rules have come into effect in Canada. These are the important changes
New rules came into effect late last month to create stronger consumer protections when it comes to Canada's banking system, but some advocates said the new regulations don't go far enough.

There are more than 60 changes to Canada's Bank Act, which includes things like shorter wait times for resolving complaints, electronic alerts warning of low bank balances and limits in place as to how much you're responsible for if your credit card is lost or stolen.

Some of the new changes to help benefit Canada's 30 million banking customers include a bank must deal with customer complaints within 56 days instead of 90 days. Banks must limit liability on lost or stolen credit cards to $50 and warn customers if they go into overdraft or over their credit limit, which could incur them added fees.

While it is good news for bank customers that they can now only be held liable for $50 if their credit card is lost or stolen, Conacher said banks can also say the client was negligent protecting their credit card information and find them responsible for any fraud that has occurred. toronto.ctvnews.ca

Retail Price-Gouging in Canada?
Are Food Retailers in Canada Guilty of 'Greedflation'? It's Complicated.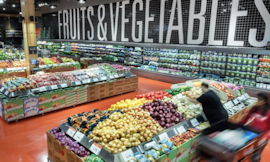 Accusations of gouging in the food industry have reached an all-time high. According to a recent survey, 68% of Canadians believe food corporations are taking advantage of the inflationary cycle to increase prices, and it's not just in retail. While both Quebec and British Columbia now have class-action lawsuits against the beef industry, many trade groups and politicians are now asking the federal government to investigate.

It's easy to blame food companies; it's populist, really. Grocers get most of the backlash from consumers due to their exposure. In recent weeks, many have criticized grocers for recording historically high profits, and accused them of taking advantage of the current inflationary cycle. Grocers have been desperate to be ahead of the market and beat the unpredictable nature of what is happening. When carrying 18,000 to 20,000 products, it's not that simple.

The fact remains that any evidence of "greedflation" in food retail in Canada is weak at best. That said, some prices in some food categories have behaved unreasonably in recent years, so it doesn't mean "greedflation" does not exist. Accepting that "greedflation" exists and accusing companies of being abusive, though, is the easy part. Where it gets challenging is to set thresholds. How much is too much? Where's the line between good business practice and greed? Some consumers are still willingly paying $28 for steaks at the grocery store, pushing prices higher for the rest of us. retail-insider.com

Staples Canada's Ongoing Transformation
Staples Canada Acquires Office Supply Dealers to Improve and Grow Operations: Interviews
Staples Canada continues to transform itself with the recent acquisition of leading Canadian office supplies dealers Denis Office Supplies and Furniture and Supreme Basics.

The retailer, which has branded itself as The Working and Learning Company, said the acquisitions are part of an ongoing strategy to continually improve support for businesses across Canada.

This acquisition will allow Staples to expand its product and service offering in Print and Marketing, Technology, Facilities and Commercial Furniture to Denis Office Supplies and Furniture and Supreme Basics customers. Jean-Guy Robillard, Vice-President of Operations for Denis Office Supplies and Furniture will join the Staples Canada leadership team. retail-insider.com

Gucci Reopens Hotel Vancouver Store, Becoming Largest Flagship in Canada

Spanish Retailer Mango to Enter Canada with Plans for 20+ Stores

Toronto, ON: Two men seriously injured in Fairview Mall shooting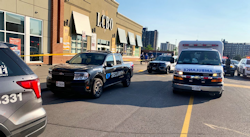 Two men have been seriously injured in a shooting in North York. Police say they were called to the Fairview Mall shopping plaza at Sheppard Avenue East and Don Mills Road for reports of shots fired outside the LCBO just after 6 p.m. Saturday. When they arrived they found two men, one of them suffering from a gunshot wound. It's unclear what type of injuries the second victim sustained. Both were transported to a trauma centre with one victim listed in life-threatening condition. Police have not released any suspect information or given any indication as to what may have led up to the shooting. toronto.citynews.ca

Chains stolen in armed jewelry store robbery may be for sale online: EPS
Charges have been laid after an Edmonton jewelry store was robbed at gunpoint. The robbery happened around 5:30 p.m. on June 22 at a jewelry store in the Bonnie Doon Shopping Centre. The thieves left the store with thousands of dollars worth of gold chains and fled in a stolen gold coloured 2003 Lexus RX300 SUV, the Edmonton Police Service said. The SUV was later recovered by police in the area of Jasper Avenue and 92 Street. Police believe the stolen jewelry may be for sale online, and are warning residents to be cautious if approached by people looking to sell gold chains. edmonton.ctvnews.ca

Father, daughter assaulted by teen girls in attempted robbery at The Forks
A father and his daughter were assaulted by a group of teenage girls in an attempted robbery in the parking lot at The Forks Market on Monday, Winnipeg police said. The two victims were confronted by a group of unknown females who demanded money at about 8 p.m., police said. When the man refused, police say, the teens started punching and kicking his head. cbc.ca

Collectibles worth $200K stolen during robbery at Ont. store
A prized collection of Magic: The Gathering cards were among the items taken during a break-in at a Guelph business.

Suspect sought in armed robbery at Keremeos gas station

Police seek suspect after Halifax convenience store robbery

Convenience store robber sentenced to jail

One man arrested after Alliston robbery Friday

Armed robbery in Sahali: one arrested
---


Amazon vs. Walmart
Data Shows Amazon & Walmart's Battle for Retail Will Come Down to Grocery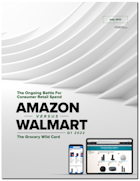 Though grocery has long been a dependable source of success for Walmart, it is becoming a wild card as Amazon is potentially learning how to beat the 60-year-old retail icon at its own game. Blessed with a logistics operation that rivals the USPS, Amazon is making it easier and cheaper for consumers to shop for groceries from home with its Subscribe & Save programs and additional grocery delivery choices. Walmart has thousands of stores, but its immense weekly foot traffic is not necessarily helping drive revenue — its market share is actually trending downward in areas that really matter, like food and beverage.

"The Ongoing Battle for Consumer Retail Spend: Amazon Versus Walmart Q1 2022: The Grocery Wild Card" looks at the ongoing battle for consumers' budgets sector by sector, examining why the world's biggest retailers may find uncertain outcomes for once safe spend categories.

Walmart versus Amazon: Will in-store traffic always matter? Walmart's most significant revenue driver is the millions of consumers visiting its stores weekly. In 2021, however, that revenue did not see a spectacular rise, even as consumers flocked back to stores after a year indoors.

PYMNTS' data found that Walmart's high foot traffic has not resulted in a massive rise in its retail spend, and alternatives like Amazon provide consumers with a range of appealing choices. Walmart shoppers are likely Amazon shoppers as well, which means new vulnerability to customer loss as shopping enjoyment and convenience become more important to customers who may fold rising gas prices into their decision to shop in-store. Walmart, at least for the moment, remains the leader in food and beverage.

Amazon will not rest, however. The eCommerce giant is no stranger to rapid, focused innovation designed to hit retailers where it hurts most — their areas of strength. Other competitors are also ratcheting up the pressure, offering delivery and online ordering as well as buy online, pick up in-store options.

As competitors like Kroger, Target and Costco aim their sights on the leaders' market share, Walmart is under enormous pressure to transform its high levels of foot traffic into consistently increasing revenue, something it has not yet achieved. Walmart's shoppable fulfillment center concept may amplify its leadership in this segment, but only if the big-box giant can manage to blend seamless online ordering with rapid delivery. pymnts.com

$1T+ in Online Retail Sales
FTI Consulting: U.S. online retail sales to top $1 trillion in 2022

U.S. e-commerce sales will pass an important milestone this year —thanks to the pandemic.

Online retail sales will reach $1.07 trillion in 2022, up 11.7% from last year, according to FTI Consulting's Retail & Consumer Products practice. That's some three years earlier than the group's pre-pandemic forecast, which predicted that online sales would exceed the $1 trillion mark in 2025. The pandemic caused approximately $400 billion to move to the e-commerce channel in 2020 and 2021, compared to FTI Consulting's pre-COVID forecast model

Online's share of U.S. retail sales (excluding auto and gas) will reach 22.1% in 2022, up from 20.8% in 2021 and 15.2% in 2019, according to the forecast. U.S. online retail sales will surpass $2 trillion by 2030, while total online market share will approach 31% by the end of the decade. This represents a compounded annual growth rate for online sales of nearly 8.5% over the rest of the decade. chainstoreage.com

Amazon Prime Day arrives as company suffers slowdown in online sales growth

3 mistakes to avoid on Prime Day, according to shopping experts
---
Ocala, FL: Police asking for help identifying $5000 Sunglass Hut theft suspect
The Ocala Police Department is asking for the public's help in identifying a woman who is suspected of stealing merchandise from the Sunglass Hut. According to an OPD social media post, the woman (pictured below) recently entered the Sunglass Hut located inside the Paddock Mall (3100 SW College Road) and allegedly stole multiple items that are valued at approximately $5,000. ocala-news.com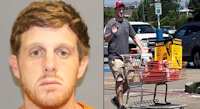 Hattiesburg, MS: Wanted Home Depot shoplifting suspect identified
A warrant has been issued for a possible shoplifting suspect in Hattiesburg after being identified by law enforcement Tuesday. According to the Hattiesburg Police Department, 33-year-old Philip Ryan Bell, of Tupelo, has been identified as a suspect in a felony shoplifting investigation. Bell is now wanted for one count of felony shoplifting after stealing what authorities believe to be around $2,500 worth of merchandise from Home Depot on June 25. wdam.com

North Reading, MA: Police Investigating Burglary at Motorbike Store; possible ties to multi-state break-ins
Chief Michael Murphy reports that the North Reading Police Department is investigating a break-in and burglary that occurred at a motorbike store over the weekend. On Saturday, July 9, at approximately 3:30 a.m., a North Reading police officer observed a breaking and entering in progress at North Reading Motorsports, 49 Main St., while performing routine building checks in the area. Through a subsequent investigation, police determined that two motorbikes had been stolen from the store. Police believe that six male suspects were involved in the incident, five of whom fled the scene prior to the officer's arrival. Police determined that the damage to the store's front entrance was caused after the suspects allegedly used the U-Haul cargo van to ram into the store to gain access inside. The suspects are believed to be connected to several similar break-ins throughout eastern Massachusetts and southern New Hampshire. jgpr.net

Midland, TX: MPD searching for Ulta Beauty $1500 theft suspect

Grants Pass, OR: Alleged Shoplifter Jailed after Attempt to Steal $960 Worth of Camp Gear

Leland, NC: Police Department searching for multiple people following 3 separate alleged theft incidents
---

---

Shootings & Deaths
Lubbock, TX: Friday fatal hit-and-run ruled 'intentional act', 20-year-old arrested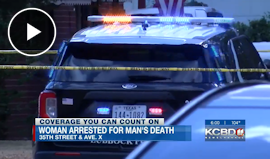 A Lubbock woman has been arrested for the murder of Michael Rozboril, 35, Friday evening near 35th and Ave. X. Maria Rodriquez, 20, was arrested Sunday near 52nd and University. Investigators with the Lubbock Police Department say Rodriguez drove to Lluvia's Imports around 5:20 p.m. where Rozboril was an employee. Rodriguez exited her vehicle to steal merchandise outside of the store. Rozboril saw Rodriguez and jumped on the hood of her vehicle to try to stop the robbery. Rodriguez then left the parking lot, making her way to 35th and Av. X, with Rozboril still on the hood. Rozboril was then thrown from the car where he was found dead in the roadway. Officers originally were called to a hit-and-run, but investigators determined it was an "intentional act." The investigation is on-going. Rodriguez is charged with murder and a second-degree felony for the robbery. fox34.com

Richmond, VA: Two men injured in shooting, one found dead inside store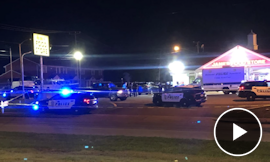 Police are investigating a shooting in Richmond Monday evening that left two people in the hospital, one of them with life-threatening injuries. At approximately 8:30 p.m. on July 11, officers responded to the scene of a reported shooting at the James Food Store. . Richmond Police said officers found one adult male inside the store who was pronounced dead on arrival. Police also found two other adult males at the scene who sustained gunshot wounds. One of the victims had injuries that were deemed life-threatening, while the other victim had non-life-threatening injuries, according to police. They were taken to a nearby hospital for treatment. A medical examiner will determine the cause and manner of death of the man found inside the store. wric.com

Las Vegas, NV: Man accused of attempted murder in Otero County arrested by LVPD after shoplifting attempt
A man accused of attempting to kill three people in Alamogordo in June was arrested in Las Vegas last week on those warrants, as well as charges of concealing his identity and shoplifting in a new incident. Jordan Blake, 31, of Alamogordo, faced 10 felony charges stemming from the June 11 incident in Otero County, including attempt to commit first degree murder, conspiracy to commit murder, aggravated burglary and aggravated assault. Warrants were issued and he had been on the run for nearly a month before being arrested in Las Vegas on Saturday.

Around 6:30 p.m. Las Vegas Police Officers responded to a call of shoplifting at the Family Dollar on Mills Avenue. The man, later identified as Blake, allegedly admitted to attempting to steal underwear from the store, totaling around $10. However, when police attempted to issue him a misdemeanor citation for shoplifting, Blake said he did not know his social security number, but identified himself as "Thomas Blake," giving them a false birth date. lasvegasoptic.com

---

Robberies, Incidents & Thefts
Indianapolis, IN: Shoplifters steal beauty store employee's car after attacking him on Indy's northeast side
Four shoplifters entered aKing's Beauty and Fashion store on Indy's northeast side, attacked several employees after being told to leave, and stole one of the workers' vehicles. The owner of the stolen vehicle told CBS4 that his car had been found on Monday evening, but police have not yet confirmed this information or if any arrests have been made. cbs4indy.com

Iceland boss describes worrying shoplifting trend amid cost-of-living crisis
A supermarket boss has issued a warning on Good Morning Britain over a rise in a "worrying" new trend. Today's edition of the ITV news programme was hosted by Ed Balls and Susanna Reid, who both interviewed Iceland's managing director, Richard Walker. They discussed a new criminal trend that is becoming all too common in stores across the UK as the cost-of-living crisis tightens. Mr Walker said the extreme soar in food costs have sparked a rise in shoplifting and aggressive incidents across Iceland stores. He added: "I get the serious incident reports every week of aggressive behaviour that goes on in our stores and unfortunately it is going up because people are struggling." Susanna was aghast at hearing this, and quizzed Mr Walker on how supermarket staff deal with shoplifters. He explained: "We're not the police and we do have security guards in some stores, but they will give a written warning or ban the customer from the story if they get aggressive." dailypost.co.uk

Omaha, NE: Suspect in guitar store robbery appears in court, bond set at $1M
A suspect accused of robbing a guitar store in broad daylight appears in court. Jorge Lopez, 30, was in court Monday for allegedly robbing Ground Floor Guitar. He and another suspect are accused of robbing the store, employees and customers Lopez has had his charges revised since his arrest and is now facing five counts of robbery and four counts of false imprisonment. The victims of the robbery told police that one of the two suspects had a gun. Several were allegedly ordered to empty their pockets and were then forced into a bathroom in the basement. They said they were told not to come out or they would be shot. One victim said he even had his hands tied behind his back. wowt.com

Charlotte, NC: Armed Duo Is Sentenced To Prison For Convenience Store Robbery

---

Fire/Arson
Dover, DE: Target Fire Intentionally Set, $3 Million In Inventory Lost, Store Temporarily Closed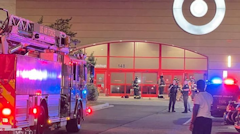 A fire at a the Target store on John Hunn Brown Road early Monday morning is being investigated as an arson and Target officials have announced the store will be closed for several weeks. This comes after a fire tore through the lining section of the store and spread. "The Dover Police Department and City of Dover Fire Marshals Office is investigating an arson that occurred inside of the Target store located at 148 John Hunn Brown Road," police said. "Multiple agencies responded to assist in suppressing the fire and ventilating the building, to include fire departments from Dover, Little Creek, Leipsic, Camden-Wyoming, Dover Air Force Base, Hartly, Cheswold, South Bowers Beach, St. Francis EMS and Kent County Paramedics." The fire was under control and crews were able to leave the scene by 12:30 am, July, 11. According to evidence obtained at this point in the investigation has shown the fire was intentionally set in the linen section, near the center of the store, police reported. "The store was quickly evacuated of customers and employees with no injuries reported. Preliminary damage estimates range between $3 – $4 million dollars in merchandise damage from the fire, smoke, and Estimated damages to the structure were not readily available," the department said. firststateupdate.com
● Beauty – Midland, TX – Robbery
● Beauty – Indianapolis, IN - Robbery
● C-Store – Ocean City, MD – Robbery
● C-Store - Gloucester, MA – Armed Robbery
● Clothing – Prince William County, VA – Burglary
● Electronics – Madison, WI – Burglary
● Gas Station – Porterville, CA – Armed Robbery
● Grocery – Brooklyn, NY – Armed Robbery
● Jewelry – Myrtle Beach, SC – Robbery
● Jewelry – Clermont, FL – Robbery
● Jewelry – San Antonio, TX – Robbery
● Jewelry – Tucson, AZ – Robbery
● Liquor – Wilmington, DE – Armed Robbery
● Motorcycle – North Reading, MA – Burglary
● Motorcycles – Monroe County, MI – Burglary
● Restaurant – Northport, AL – Robbery
● Restaurant – Gloucester, MA – Armed Robbery
● Sports – Bellingham, WA – Armed Robbery
● Walmart – Van Buren County, MI – Robbery
● Walmart – Grants Pass, OR – Robbery
● Walmart – Raleigh, NC – Armed Robbery
Daily Totals:
• 17 robberies
• 4 burglaries
• 0 shootings
• 0 killed

---
| | |
| --- | --- |
| | Carlos Valdes named Regional Asset Protection Leader for Rite Aid |
Submit Your New Hires/Promotions
or New Position
See all the Industry Movement
---




Feature Your Job Here For 30 Days -
70% Aren't On The Boards
Post your job listing
---
Featured Job Spotlights
An Industry Obligation - Staffing
'Best in Class' Teams

Every one has a role to play in building an industry.
Filled your job? Any good candidates left over?
Help your colleagues – your industry - Build 'Best in Class' teams.

Refer the Best & Build the Best
Quality – Diversity – Industry Obligation

---

VP, Asset Protection & Retail Operations
Washington, D.C. - posted April 29
The candidate will oversee the development of innovative strategies, programs and solution which help retailers mitigate loss and reduce total retail risk; Direct oversight of the NRF Loss Prevention Council and Retail Operations Council...



National Account Sales Executive
Remote Opportunity - posted May 31
Interface is seeking a talented National Account Sales Executive to join our diverse, highly motivated sales team.  This individual will propose, advance the sales process, close and support the sale of our managed Access Control, Intrusion & Interactive Alarm monitoring portfolio, IP video products, and industry leading Business Intelligence solutions with a focus on the large, multi-site U.S. businesses and targeted verticals...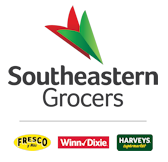 Region AP Manager (Florida - Treasure Coast Market)
Jacksonville, FL - posted June 17
Responsible for managing asset protection programs designed to minimize shrink, associate and customer liability accidents, bad check and cash loss, and safety incidents for stores within assigned region. This position will develop the framework for the groups' response to critical incidents, investigative needs, safety concerns and regulatory agency visits...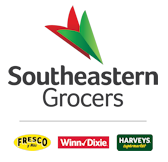 Regional Safety Manager – South Florida Region
Jacksonville, FL - posted June 17
This position will manage the safety program for an assigned group of stores that is designed to minimize associate and customer accidents. This includes reviewing and recommending loss control strategies, ensuring program conformance to applicable laws and regulations, preparing required reports, and monitoring and evaluating the program activities in stores...



Corporate Risk Manager
Seattle, WA / Tacoma, WA / Portland, OR - posted June 14
Summary of Role and Responsibilities: A proactive approach to preventing losses/injuries, whether to our employees, third parties, or customer's valuables. They include but are not limited to cash in transit, auto losses, or injuries....



Corporate Risk Manager
San Diego, CA / Los Angeles, CA / Ontario, CA
- posted June 10
Summary of Role and Responsibilities: A proactive approach to preventing losses/injuries, whether to our employees, third parties, or customer's valuables. They include but are not limited to cash in transit, auto losses, or injuries....



Corporate Risk Manager
Atlanta, GA / Birmingham, AL - posted June 10
Summary of Role and Responsibilities: A proactive approach to preventing losses/injuries, whether to our employees, third parties, or customer's valuables. They include but are not limited to cash in transit, auto losses, or injuries....



Physical Security Operations Center Leader
Columbia, MD - posted June 8
The primary purpose of this role is to partner, lead and manage a Central Station/Physical Security Operations Center driving operational execution and enhancements to ensure effectiveness and a positive customer experience. This individual is also responsible for leading a team of operators providing professional and accurate responses...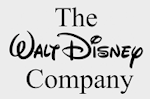 Senior Manager, Asset Protection
Orlando, FL - posted May 13
You will lead and manage NA processes and programs to protect company assets, people and brand. Our mission for this role is to provide an operational focus on workplace and physical security programs, profit protection and investigations. You will report to the Consumer Products, Games and Publishing Executive Director, Global AP and Safety...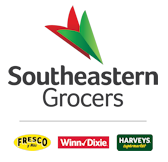 Region Asset Protection Manager–Southwest Florida
Fort Myers, FL - posted May 12
Responsible for managing asset protection programs designed to minimize shrink, associate and customer liability accidents, bad check and cash loss, and safety incidents for stores within assigned region. This position will develop the framework for the groups' response to critical incidents, investigative needs, safety concerns and regulatory agency visits...



Loss Prevention Specialists (Store Detective)
Albany, NY; Hyannis, MA; Burlington, VT; Hartford, CT
- posted May 6
Detect and respond to external theft and fraud by working undercover within the store(s) you are assigned to. Working as a team with store management and associates in combating loss in the store(s). Developing and analyzing external theft trends, utilizing information in company reports and information gathered from store management and associates...

Retail Asset Protection Associate
Medford, MA; Brockton, MA; East Springfield, MA
- posted May 6
The Asset Protection Greeter role is responsible for greeting all customers as they enter the store, ensuring that customers see the Company's commitment to provide a safe and secure shopping environment, as well as deterring theft, shoplifting, or other dishonest activities...



Loss Prevention Supply Chain Manager
Fresno, CA - posted April 25
The Loss Prevention Manager, Supply Chain (LPMSC) drives shrink improvement and profit protection activities for an assigned distribution center (DC), its in-bound and outbound shipping networks and its third party pooling centers...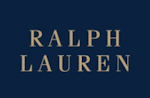 Asset Protection Lead (Regional), Atlanta/Carolinas
Atlanta/Charlotte - posted April 22
Responsible for the protection of company assets and mitigation of risk. Effectively communicates, trains, implements, and monitors all aspects of Asset Protection programs in assigned markets. These programs include Tier Shrink Reduction Strategy, training and awareness, store audits, investigative initiatives, profit protection, health and safety and budgetary compliance...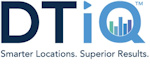 Regional Loss Prevention Auditor
Multiple Locations - posted April 20
The Regional Loss Prevention Auditor (RLPA) is responsible for conducting operational audits and facilitating training meetings in our clients' locations. The audit examines operational controls, loss prevention best practices, and customer service-related opportunities...



Business Manager
Dallas/Fort Worth Area, TX - posted April 6
Sapphire Risk Advisory Group is seeking a Business Manager to work in the company's Dallas-area office in a W2 position and will closely partner with other members of the team to manage projects and communicate with contractors, vendors, and clients...
---

Featured Jobs

---

---

A survey showed that executives with "mentors" were more satisfied, got promoted more quickly, and even made more money than those who didn't have them. With this finding, it's obvious everyone should have one. It's a serious obligation and a serious relationship. Make sure your mentor is one that you want to emulate and one that will take it seriously. Finding a good mentor will be a difficult task and should not be taken lightly. Check them out on the web first because you can find out everything about everyone in about three minutes now on the web.


Just a Thought,
Gus



(content subject to approval)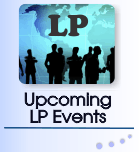 ---

Recruiting?
Get your job e-mailed to everyone... everyday
Post on our Featured Jobs Board!
Not getting the Daily?
Is it ending up in your spam folder?
Please make sure to add d-ddaily@downing-downing.com to your contact list, address book, trusted sender list, and/or company whitelist to ensure you receive our newsletter.
Want to know how? Read Here



36615 Vine Street, Suite 103
Willoughby, OH 44094
440.942.0671
copyright 2009-2019
all rights reserved globally