---

Registration closes July 13th for the Global Retail Crime Summit. Don't miss out!
With over 25 live sessions from 47 exciting speakers, virtual networking and expo rooms showcasing industry partners and cutting-edge innovation, the Summit is ready to welcome 1600+ registrants on July 16, 8am-9pm CST.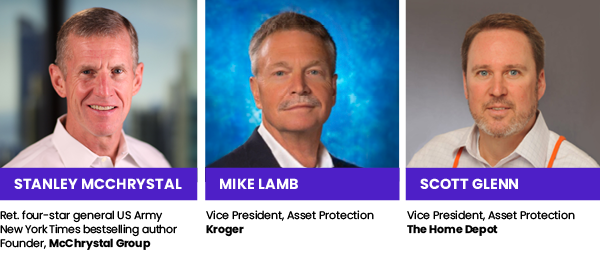 Next week, the retail AP/LP industry and Law Enforcement community will come together to discover, network, and learn from the brightest minds, including General Stanley McChrystal, Mike Lamb, and Scott Glenn. Join them and your peers before registrations close on July 13th.

---

---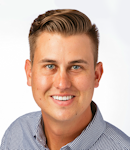 Bobby joined Auror, the Retail Crime Intelligence platform, as Director of Market Development - North America & Retail Asset Protection about a year ago. Before Auror he held a variety of roles across asset protection and store operations. His most recent role was leading Assets Protection (AP) Innovation at Target Corporation, where he's seen first hand how new technology can empower asset protection and stores teams. We hand over to Bobby to give his thoughts on his experience with Auror so far.

What success have you seen with stopping crime with Auror so far?

One of the most common challenges facing the Loss Prevention (LP) industry in North America is how to effectively work together to stop crime. Prolific offenders move quickly, they work together, and share intelligence on how to defeat specific retailers in near real-time. They move from

store to store causing thousands of dollars in loss in a matter of hours because they know they have anonymity due to the silos of our industry.

Retailers in New Zealand and Australia have made a fundamental change in how they address their crime challenges and they are seeing some amazing results. What have they done differently?
They are leveraging structured data within their crime intelligence platform to help them connect the dots on the 10% of people causing 50% of their loss


They removed the delay of internal and external communication, their crime intelligence system pushes critical intelligence to the right people, right away
It's intelligence, connection, and collaboration which empower all organizations and entire industry

New Zealand has 2200 active monthly police users in the platform, logging in 6900 times per month, and providing 2000+ in-platform comments which helps to spread awareness and add intelligence.

New Zealand retailers are benefiting from a 26% year over year increase in preventions due to the connected retail community
These retailers have gone from addressing crime in single player mode to multi-player, they have a connected industry working together with no delays caused by information silos. It's part of the reason why retailers are seeing a 20% to 50% reduction in total shrink. We've termed this category shift as Retail Crime Intelligence, which focuses on connecting all your technologies and data sources into a single intelligence hub, enabling your LP/AP and store teams to manage investigations, collaborate with each other, and external partners all in one platform.

Click here to read more, including:

- Expectation prior vs experience since joining Auror
- Learnings coming from the retail to solution side of AP
- Just how bad are retailers constrained by technology
- Most impactful moment since joining Auror

For the full article click here
---
---

Joe Kinsey promoted to National Director - Organized Retail Crime - Investigations for Macy's

Joe has been with Macy's for nearly 15 years, starting with the company in 2006 as Regional Director of Investigations for Macy's East. Before his latest promotion, he spent five months as Central Director of Investigations in New York and more than eight years as District Director of Asset Protection in D.C. Earlier in his career, he spent 14 years with Hecht's Department Stores as a LPM. Congratulations, Joe!

See All the Executives 'Moving Up' Here

Submit Your New Corporate Hires/Promotions or New Position


---

A Story of a Prolific Offender Traveling Through the Zones of Influence


The Loss Prevention Research Council (LPRC) has done a great job of highlighting research focused on the different Zones of Influence that offenders travel through when undertaking criminal activity. Zone 5 specifically is extremely large and a zone that we AP/LP professionals have less influence on due to external factors.

Prolific offenders know they enjoy anonymity in Zone 5 while they move from store to store or from retailer to retailer. We do our best to share information with each other, from ORCA groups to Whatsapp, Yammer, texts, and email BOLOs. However, these are still very manual processes that happen retroactively and for the most part are siloed by communities and geographical areas. It is going to take a new approach to address the crime challenges we face, read more on how we can leverage a connected industry to reset the risk/reward trade-off. Read More Here

---

First Line of Defense
What Do You Need To Know About Thermal Imaging Cameras?
As businesses, schools, hospitals and sporting venues look to safely reopen in a COVID-19 world, thermal imaging systems will play a critical role in helping to detect and distinguish skin temperature variations in people. Thermal surveillance, a mainstay of traditional physical security and outdoor perimeter detection, is now being deployed to quickly scan employees, contractors and visitors as part of a first line of defense to detect COVID-19 symptoms.



In the coming weeks and months, the security industry will look to implement thermal camera solutions for customers, yet many questions remain as to the differences between different system types and how to properly install thermal imaging cameras. In this Q&A, Jason Ouellette, Head of Technology Business Development for Johnson Controls, answers several of these questions.

Q: What are some of the different thermal imaging solutions available in the market to detect an elevated temperature in a person?

Q: When installing a thermal imaging camera system what is the most important element to consider?

Q: Once a thermal imaging camera system is installed, how do you monitor the device?

Q: What about system maintenance? Does a thermal imaging camera require regular service in order to operate accurately?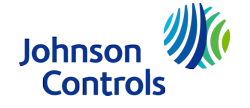 Q: What final pieces of advice do you have for either an integrator who plans to install a thermal imaging camera system or an end user who plans to invest in this solution?

Before you buy a thermal imaging camera check to see if the manufacturer ships the camera with a calibration certificate. Also, become familiar with FDA's guidance released in April 2020, Enforcement Policy for Telethermographic Systems During the Coronavirus Disease 2019 (COVID-19) Public Health Emergency. securityinformed.com

---

COVID Update

US: Over 3.2M Cases - 136K Dead - 1.4M Recovered
Worldwide: Over 12.4M Cases - 558K Dead - 7.2M Recovered

Fallen Officers From the COVID-19 Pandemic: 52 | NYPD Deaths: 45
Private Industry Security Guard Deaths: 150

+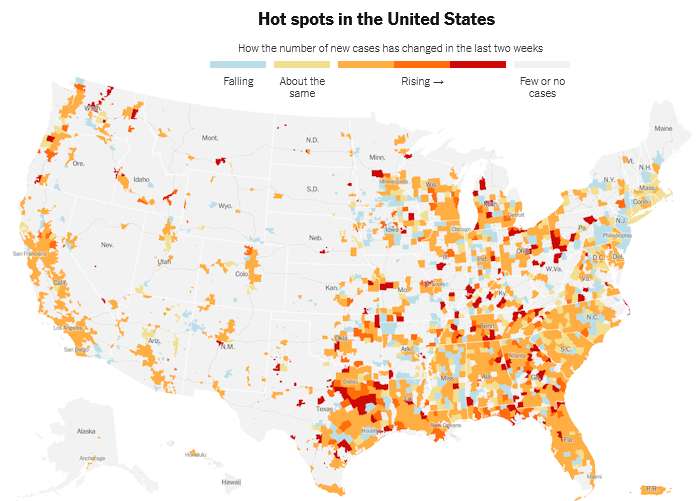 The 3 Biggest States Have All Broken Coronavirus Death Records
Coronavirus deaths are again on the rise in the U.S., with all three of the nation's largest states setting new highs for daily death tolls Thursday following weeks of record increases in new cases and hospitalizations.

California, Texas and Florida all reported new record daily highs for deaths Thursday.Coronavirus deaths in the U.S. declined from early May through mid-June, but have picked up recently, and are now pacing at just under 1,000 per day. forbes.com

U.S. Daily Cases Top 60,000; Record Texas Deaths: Virus Update
New U.S. virus cases topped 60,000 in a day for the first time. Texas, California and Florida all reported a record number of deaths, while Arizona added 4,057 new cases, the most in six days.

Mayor Bill De Blasio ordered large events that typically require a permit to be canceled through Sept. 30. bloomberg.com

How Bad Will Mask Rage Get for Retailers?
To some consumers, they represent tyranny. To many other shoppers, they stand for common sense and respect for others. But to a growing number of retailers, face masks are the source of rage and violence. They represent yet another point of pain, frustration and friction during this long year of pandemic.

More Mask Complaints The problem has been especially severe inside food retail stores, which, of course, were deemed essential and remained opened during the pandemic. But now that other retailers have the green light to reopen their doors, it's reasonable to expect more incidents involving mask rage. Death, unfortunately, is possible from mask rage — as demonstrated by the alleged murder of a Family Dollar security guard in Michigan who refused to grant entry to a customer not wearing a mask.

Recent statistics from the state of Oregon shed some light on all that.

According to the state's Occupational Health and Safety Division, it has received at least 5,400 complaints since the start of lockdowns about potential workplace safety violations related to the pandemic. About 1 of every 12 complaints involved food retail stores, and included such issues as sick cashiers manning checkout lines and lack of social distancing along with the failure of other people to wear face masks.

More often, however, those complaints focus on the face mask issue, a potential sign of what's ahead in the weeks and months to come.

Summer and Other Stresses The problem is not confined to the U.S., either.

Mask rage incidents have been reported in countries that have a deeper culture of sick people wearing masks. In South Korea, in fact, the hot weather of early summer reportedly is among the reason for recent mask rebellions.

The stir-crazy nature of months on lockdown certainly doesn't help keep consumers' emotions cool when it comes to wearing masks inside stores, mental health experts have said. Nor does the additional stress that comes from job and income losses, and anxiety about what's coming next in a year that pretty much everyone wants to forget about.

Other factors also can spark mask rage, those experts said. They include an inherent aversion to authority (U.S. culture was founded on rebellion, after all), the discomfort that some people have when wearing face masks, and inconsistent rules about when and where to wear those pandemic protection tools.

People tend to get used to things they don't like, and peer pressure can and probably is playing a role in making sure shoppers mask up, according to some of those experts. As well, as the pandemic endures, it's likely that more consumers will come around to the wisdom of wearing masks while in public spaces. progressivegrocer.com

Starbucks Refusing Service to Bare Faces
Beginning July 15th Starbucks 8,900 Corp. Stores - Customers Must Wear Masks

6,350 Franchisees can make their own choice.

Costco Wholesale Corp. in May faced criticism and a boycott over its decision to require that all customers wear a mask. Employees and security guards have faced attacks by some patrons who refused to cover their faces.

Starbucks is sending signage about the new mask requirement to store managers and offering them resources on how to de-escalate situations where customers won't wear masks, the Seattle-based company said in a message to employees viewed by The Wall Street Journal. In some cases, workers may have to "respectfully refuse service with kindness," according to the memo.

"We want the focus on partner and customer safety to guide us, and do so in a way that ensures you are feeling supported," Starbucks said in the message. wsj.com

Post-COVID-19 Nightmare: Substance Abuse on the Job

NSC warned employers that they must prepare for an increase in substance misuse.

At least 30 states are reporting COVID-19-related spikes in fatal opioid overdoses and heightened concern about substance use disorders, according to the National Safety Council (NSC).

"The COVID-19 pandemic intensifies the threat of mental health distress in several ways, including stress caused by financial, employment [and] child/family care instabilities, as well as fear [for] themselves or loved ones being exposed to or infected by COVID-19," reported the nonprofit member organization based in Itasca, Ill. "Extended social isolation can lead to the development of substance use disorders. Those with previous substance use disorders are even more vulnerable due to decreased accessibility to treatment, recovery supports and harm reduction services, all a result of the pandemic."

"This could be a serious threat to worker safety and cost tens of thousands in productivity losses, absenteeism and presenteeism, and workers' compensation claims if employers do not plan ahead," the NSC said in a statement.

It's up to managers, with support from their leadership teams, to stem the substance addiction tide as workers, emotionally fragile after months of lockdown, return to the workplace. shrm.org

Responding to Employees' Spouses' Coronavirus Concerns
Many spouses of workers worry when their loved ones report to worksites during the pandemic, and some employees are afraid to work onsite because they have family members who are at high risk. Employers sometimes have legal obligations to respond to such concerns, and sometimes they don't. Some employers are accommodating workers with at-risk spouses whether they are obliged to or not. shrm.org


---

Taking Back the Cities
Gun Violence

NYC's Mayor De Blasio's "Take Back the Block" Program
De Blasio unveils plan to combat NYC's surge in gun violence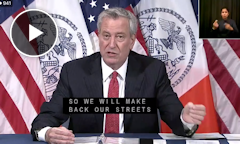 After days of delay, Mayor Bill de Blasio laid out his plan to combat gun violence in New York City — by "taking back the block" with some added cops but a heavy reliance on community members on the streets

"We will take back our streets in Harlem and all over our city but we're going to do it from the ground up," de Blasio said. "We are going to break the cycle of violence."

Now starting tonight, you're going to see a combination of things happening ... increased NYPD presence at hotspots at key locations more patrol officers on foot in vehicles, but also more community presence because that is the key to this community leaders committee organizations walking with police officers showing common cause," the mayor added.

De Blasio announced his "Take Back the Block" initiative Friday morning at a press conference after days of promising a plan to combat the gun violence following a bloody holiday weekend — and without anyone from the NYPD joining the briefing.

The plan appears to lean heavily on increasing the neighborhood watch, adding community members as "violence interrupters," opening up churches and putting clergy and faith-based outreach programs on the streets — as well as boosting police presence on more than 20 streets and in city housing complexes.

De Blasio said the initiative is also aimed at engaging youth, with pop-up basketball events and a youth town hall.

The NYPD did not immediately respond for comment as to how many patrols would be added. nypost.com

The Weekend is Upon Us - What Will Happen?
Hopefully Not a Repeat of the July 4th Long Weekend
We have a couple of factors not present last weekend that may bode well for a more peaceful weekend.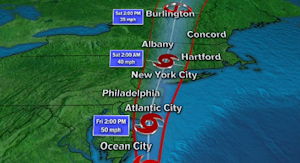 1. Tropical Storm Fay picks up speed, strength en route to NYC area - The Northeast should be quiet at least through Saturday night - except for those dodging the wind and rain. Tropical Storm Fay picked up some speed and strength as it moved closer to land Friday — and is expected to dump 2 to 4 inches of rain as it passes through the tri-state area, forecasters said. A tropical storm warning is in effect from Cape May, New Jersey, to Watch Hill, Rhode Island. The warning area includes Long Island and the Long Island Sound. nypost.com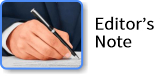 2. 'Heat dome' weather system to bake America with temperatures beyond 90F for weeks. A blistering "heat dome" will blanket large swathes of the US this weekend with temperatures above 90F degrees, and up to 121F, that will last for weeks as experts warn of increased danger in heat-related illness and deaths. The severe heat has a tendency to reduce activity.

3. Police departments across the country will be more prepared for the extreme gun violence given this past weekend's experience.

4. Atlanta has the 1,000 National Guard troops guarding a number of facilities still. Which works as a deterrent factor.

5. And after last weekend and the Administration's conversations with the Governors this week it would be safe to assume a number of them have resources ready and easily accessible.

Just some thoughts. -Gus Downing

Retailers Increase Risk From Armed ORC Suspects
As COVID-19 lockdowns ease in some cities, violent crime returns to the streets
A surge of gun violence is plaguing several major cities in the U.S., adding to the woes of a nation grappling with the coronavirus pandemic and civil unrest.

City and police officials across the country began the week by addressing the violence. "We cannot allow this to be normalized," Chicago Police Superintendent David Brown told reporters Monday, lamenting a spate of shootings over the Fourth of July weekend that included the killing of a 7-year-old girl.

Experts who spoke to Yahoo News tied the surge to the country's myriad challenges: the stress of the COVID-19 pandemic, economic uncertainty and increasingly strained relations between police and communities that were already weakened by decades of distrust.

Stay-at-home orders to control the pandemic confined people inside for much of April and May. And while there is evidence this held down crime in some cities, Rand Corp. researcher John Hollywood told Yahoo News that the lockdown caused psychological stress to build up. yahoo.com

Editor's Note: Couple this with a huge spike in gun store burglaries over the last year nationwide according to numerous reports we've documented here on the Daily from ATF and the FBI, and you have more illegal guns on the market and in circulation then ever. Opening the door to a large number of unregistered and untraceable guns being used in shootings, more felon's being able to buy illegal guns, and more guns being used in drug crimes and transactions and simply more guns being carried by criminals. Thus increasing the risk and frequency of usage.

The risk for retailers is the increased exposure from drug dependent ORC suspects carrying guns.
Just some thoughts -Gus Downing
---

Making the Case for CRO's
How Chief Risk Officers Can Add Value in a Crisis
Risk management is proactive, peering around corners to identify uncertainties that may impact the organization's ability to achieve its objectives. Crisis management is reactive, marshaling resources to respond to a risk that has already manifested and requires immediate attention. Both require senior leadership engagement to be effective, but the roles and methods can be very different, and the chief risk officer (CRO) may be the best person to address both.

If CROs are typically focused on addressing how current exposures might impact future results, what is their role in the middle of a crisis, when a significant risk has already manifested? Many CROs have had to manage crises, but the current pandemic is pushing everyone into uncharted territory. The challenge (and opportunity) for CROs is to pursue actions that add value for their enterprises, both in the moment and for the long-term.

Immediate Crisis Management

CROs bring a different lens to crisis management, advising leadership on the risk-based implications of the rapid decisions that must be made. CROs can help anticipate unintended consequences, proactively plan for them, and maintain a record for the future—all without distracting from the immediate demands on management for timely action in the midst of a crisis. rmmagazine.com

COVID's Impact on Physical Security - Keeping People Healthy
The physical security impacts of reopening businesses
As a result of the pandemic, we are now tasked with redefining what physical security is, and the efforts that any type of organization and industry must make to ensure employees and consumers can avoid potential health threats and community spread.

Just four short months ago, our idea of physical security was walking through the metal detectors at the airport or at large concert or sporting events.

Now, just a few short months later, physical security is defined by social distancing and wearing masks. In this Covid-19 world, we're not worried about managing large crowds to keep them safe from potential harm, but rather, the focus is on maintaining smaller crowd sizes and keeping people healthy.

The physical security world is morphing to now include ensuring compliance in a post-pandemic world. For CSOs, CIOs and CISOs, your job is being transformed to a new way of keeping employees safe. There are going to be all sorts of new guidelines designed to ensure everyone is complying with safety measures. Expect there to be the same kind of compliance regulations developed for physical security as exists today for cybersecurity and data privacy. It's a whole new world to get used to, especially for those designated to provide for our physical security. securitymagazine.com

Public Safety Utilizing Social Media for National Emergencies
NIST to use Twitter API data to boost public emergency response
In an effort to enable public safety-focused entities to tap social media analytics in emergency response, The National Institute of Standards and Technology (NIST)'s Text Retrieval Conference, or TREC, Incident Streams project intends to gain access to Twitter's Enterprise-Level application programming interface, or API.

As part of the Public Safety Communications Research (PSCR) program, NIST began TREC Incident Streams project to support research into social media analytics during emergencies and natural disasters. "Increasingly, people expect emergency responders to monitor social media, but in practice, public safety organizations do not have the technology or expertise to do so. The TREC Incident Streams project identifies tweets sent during emergencies and annotates them for priority and according to an emergency response ontology. Read the full public notice.


Distressed Consumers Trends in the Post COVID-19 Recovery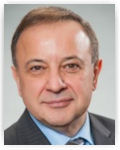 By Tony D'Onofrio, Global Retail Influencer

Consumer spending accounts for roughly 70% of USA economic growth in the United States. In a short amount of time, COVID-19 has become a brutal disruptor of traditional buying patterns.

Research indicates that it takes 66 days or roughly two months for a behavior to become an automatic habit. That is roughly how long most countries were in various lockdown phases.

As we reopen stores, we are in unchartered shopping territory. This article summarizes the latest shopping data, key insights on the digital shifts underway, and recommendations for a stronger retail industry recovery.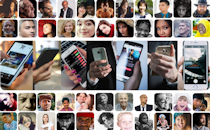 "Retailers need to stop expecting business to return to "normal." There's no going back to how it was anytime soon. Even before the Covid-19 pandemic and economic crisis, brick-and-mortar retailers had been fighting a fierce battle against Amazon and other e-commerce players. Those challenges have now accelerated at staggering speed."

The Toilet Paper Crisis in NOT Over - The Consumer Shift to Digital - Back to "Normal" is a Fantasy

Read more here: tonydonofrio.com


Coresight Research
Weekly 28: US Store Openings & Closures
5,354 2020 YTD Closures
3,351 2020 YTD Openings
*Coresight's experienced analysts curate a dynamic list of
approx. 400 retailers to represent the overall US retail market.


Quarterly Results
Walgreens Q3 Retail Pharmacy U.S. comp's up 3%, total revenue up 0.1%
Bed Bath & Beyond Q1 net sales down 49%
Retail & Hospitality 2020 Threat Trend Report


RH-ISAC and Accenture recently published the Retail & Hospitality 2020 Threat Trend Report. The report shares insights into the state of cyberthreats to the retail and hospitality sectors throughout 2019, and also looks ahead as companies deal with cyber threats during COVID-19. RH-ISAC and Accenture gathered cybersecurity insights for our RH-ISAC members using 2019 data provided including indicators of compromise (IoCs) and requests for intelligence (RFIs), as well as threat intelligence gathered by Accenture's iDefense threat intelligence team.

With a focus on current and emerging threat trends, this report can be leveraged across various levels of a firm's cybersecurity leadership to inform business strategy, adversary simulation, and threat intelligence priorities. Download the TLP: WHITE version of the report today.

Italy and Romania take down cyber fraud ring
generating €20 million per year in criminal profits


The Italian National Postal and Communication Police Unit and the Romanian National Police, supported by Europol and Eurojust, dismantled an organised criminal group involved in financial fraud, cybercrime and money laundering. On 7 July, authorities carried out 12 house searches and arrested 12 individuals (8 in Italy and 4 in Romania). The operation led to the seizures of personal computers, credit cards, properties, vehicles and other assets with an overall estimated value of over €1.5 million.

The criminal organisation was using a wide network of money mules in Italy, created to launder criminal proceeds from a variety of cybercrime activities. The criminal group was involved in financial frauds and cyber scams such as rental fraud (fraud through the advertisement of non-existent properties to rent) and CEO fraud (impersonating a company official to trigger large transfers to bogus accounts). With these frauds, the criminals were deceiving victims across Europe into making wire transfers to Italian bank accounts, owned by the money mules. It is estimated that the criminal group has generated up to €20 million losses per year for victims across Europe. europol.eu

Hackers Path of Least Resistance - Your Partners - Your Backdoors
Cybersecurity Safeguards Should Extend to Supply-Chain Partners

Companies need to start thinking about cybersecurity as a supply-chain problem.

Most organizations focus on securing their own networks. But supply-chain partners can remain exposed, offering backdoor access to a wealth of customer and product information. Indeed, research suggests that over 60% of data breaches are linked to third-party vendors.

Managing these vulnerabilities requires companies to collaborate with key supply-chain partners in ways such as jointly assessing risks in the supply chain and coordinating investments in safeguards.

Without collaboration, companies may fail to fully consider partner capabilities and incentives in investments and so may misallocate resources. A substantial investment in securing customer data at one company, for instance, can easily be undermined by a supplier with access to the same data but with weak financial incentives for safeguards.

When companies ignore their supply-chain partners and invest solely in their own security, their actions may only shift cyberattacks toward more vulnerable members of the supply chain.

There are four fundamentals to consider in establishing a collaborative approach to supply-chain cybersecurity:

Understand the risks; map the end-to-end supply chain; model the likelihood and impact of relevant risks; and coordinate investments to protect the entire supply chain.

Cyber criminals often have a far wider view of corporate enterprises, and will typically take the path of least resistance. wsj.com

56% of Large Companies Handle 1,000+ Security Alerts Each Day

70% of IT security, volume of security alerts doubled in five years

A new report on the state of SecOps and automation polled 427 IT security stakeholders, all of whom are responsible for corporate security at organizations with more than 1,000 employees. Seventy percent said the volume of security alerts they receive on a daily basis have more than doubled in the past five years. Most (93%) said they cannot address all alerts in the same day; 83% said staff has alert fatigue.

Researchers point to several drivers behind the increase. The primary reason is constant change to the type of security threats that must be blocked (67%), followed by the addition of new tools to monitor for these threats (60%), overall growth of business applications and services (57%), increase in cloud infrastructure (55%), and growth in user endpoints to monitor (52%).

Nearly all respondents agree the high alert volume is a burden. Most (68%) said they worry that important problems will be lost in a flood of minor issues, 66% are concerned about wasting time on chasing false positives, and half fear their team members will feel overwhelmed by alerts.

How many alerts is too many? Of businesses with more than 10,000 employees, 56% said they chase more than 1,000 alerts per day. Overall, 39% of all respondents said they handle 1,000 alerts per day. The same percentage experience between 100 and 1,000 alerts daily, researchers report.

Read more details and check out the full report here. darkreading.com

Daily Buzz: Tell Your Employees to Check Their Router's Firmware Security
ZDNet reports that Germany's Fraunhofer Institute for Communication (FKIE) carried out a study involving 127 home routers from seven brands—Netgear, ASUS, AVM, D-Link, Linksys, TP-Link, and Zyxel—to check for the presence of known security vulnerabilities in the latest firmware.

The results? Appalling, writes ZDNet's Liam Tung. The study found that 46 routers hadn't gotten a single security update within the past year and that many routers are affected by hundreds of known vulnerabilities. About 90 percent of the routers in the study used a Linux operating system, but manufacturers weren't updating the OS with fixes made available from Linux kernel maintainers.

On top of that, the study found that vendors who are shipping firmware updates are doing so without fixing known vulnerabilities, meaning even consumers who install the latest firmware are not safe. associationsnow.com

70% of organizations experienced a public cloud security incident in the last year
– including ransomware and other malware (50%), exposed data (29%), compromised accounts (25%), and cryptojacking (17%), according to Sophos.

Organizations running multi-cloud environments are greater than 50% more likely to suffer a cloud security incident than those running a single cloud. helpnetsecurity.com
---
---

---
---

Amazon Shame List
Amazon will start listing names and addresses of Marketplace sellers to combat counterfeiting

Amazon says the change goes into effect September 1st

Amazon will start publicly listing the names and addresses of US-based third-party sellers on its Marketplace platform as a measure to fight counterfeiters, according to a report from Business Insider. The change was announced in a note sent to sellers on Wednesday, and the change goes into effect on September 1st.

"We are making this change to ensure there is a consistent baseline of seller information to help customers make informed shopping decisions." The change in policy will make it harder to stay an anonymous seller on Marketplace, but it also means customers will know exactly which individual or entity they're buying form and where that business is located. theverge.com

Smart Locks @Home Deliveries
"The Final 50 Feet" - Theft & Failed Deliveries
Dr. Goodchild's organization formed the Urban Freight Lab, a working group of academics, cities and industry leaders, in part to study "the final 50 feet,". Package theft and failed deliveries are two major concerns, she says. "Most delivery failures are caused by communication problems. It's a pain for you, it's a waste of the time for the carrier. The more people get deliveries, the higher the losses will be. A lot of our tests and trials are about reducing that loss rate."

In urban multiunit dwellings, centrally located package storage rooms and delivery lockers have long been a solution to the problem. But deploying package lockers in less-densely populated residential neighborhoods has had mixed results because of the need for the customer to leave their home.

To eliminate the need to leave home to retrieve a package, a number of companies offer smart locks and boxes for use at home. BoxLock, for example, sells a Wi-Fi connected lock that collects tracking information on coming deliveries and alerts homeowners when they arrive. Delivery drivers use the lock to scan a package's bar code, which opens the lock on a secured storage box. The homeowner then receives an alert that a package has arrived.

"If you're a shipper or retailer, clients will be more likely to buy online if they know it's going to be delivered securely," Mr. Ruffkess says.

Locks can be purchased separately for $129 or bundled with a weatherproof storage box and yard sign for $240. Sales have increased significantly since the outbreak of the pandemic, Mr. Ruffkess says, but he declined to give specifics. To encourage delivery drivers to use the lock instead of dropping packages on the doorstop, BoxLock offers training through the courier companies and provides instructional signage that can be placed next to the box, Mr. Ruffkess says.

In Las Vegas, home builder Toll Brothers is integrating package lockers into home designs. wsj.com

Online Content Abuse Increases 109 Percent, Fueling Fraud Supply Chain
New Digital Trust & Safety Index from Sift Uncovers Fraud Ring Using Fake Listings on E-Commerce Marketplaces

Derived from Sift's global network of 34,000 sites and apps, as well as a survey of over 1,000 consumers conducted in June 2020, the research details how content abuse is a critical part of the fraud supply chain, the interconnected ecosystem of fraud. One of the most jarring findings includes the discovery of a fraud ring based in Russia where fraudsters executed a card-testing scheme through fake listings on an e-commerce marketplace. globenewswire.com

U.S. may need another 1 billion square feet of warehouse space by 2025 as e-commerce booms
---
Hardin County, KY: 3 arrested in $100K illegal coupon ring hitting Kroger and Walgreen's


A nearly eight-month investigation by Elizabethtown police has led to the indictment and arrest of three Hardin County women who reportedly made tens of thousands of dollars off items purchased and sold through an illegal coupon ring. According to direct indictments for Tara Lybeck, 30, Lisa Williams, 32, and Harley Miller, 26, the women used the illegal coupons over a 26-month period beginning Jan. 2, 2018, at multiple Walgreen's and Kroger locations in Hardin County.

Another person, Mary Ann Dillon, also is wanted in connection with the theft ring, Elizabethtown Police , Chris Denham said. He said the women made more than $100,000 in using illegal coupons obtained online to buy items such as diapers, baby food, razors and food items, and in turn sold the items to others. Denham said the women also "made some modifications to the coupons. It's pretty complex what they were doing. The women were indicted last week by a Hardin County grand jury and arrested Wednesday. thenewsenterprise.com

Update: Danville, WI: 5 years in Prison for man who stole over $22,000 in merchandise from Menards
A Georgetown man who stole several thousand dollars worth of merchandise on a number of visits to the Menards in Danville last year has been sentenced to five years in prison. Jody Carson, 48, pleaded guilty before Vermilion County Judge Nancy Fahey on Tuesday to theft over $10,000. State's Attorney Jacqueline Lacy said in August and October of last year, Carson went to the Menards several times. He would buy items, obtain an invoice, then drive his truck into the lumber yard. Once in the lumber yard, he loaded his truck with lumber he hadn't paid for and, with the assistance of a store employee who worked the exit gate, was able to drive out with the stolen materials. Lacy said Carson stole about $22,000 worth of materials over several months. He was charged last November. news-gazette.com

Wauwatosa, WI: TV Thief Did Not Get Far After Leaving Target; open warrants including armed robbery
---

Shootings & Deaths

Chicago, IL 2 dead, 7 wounded in Chicago shootings Thursday; man standing outside C-Store killed
Earlier that afternoon, another man was fatally shot in Austin on the West Side. He was standing outside a convenience store about 3:39 p.m. in the 400 block of South Laramie Avenue when someone approached him and opened fire, police said. The 36-year-old was struck in the head and chest and was taken to Stroger Hospital, where he died. chicago.suntimes.com

Dallas, TX: 7-Eleven Clerk shot and killed in Armed Robbery
Update at 11:57 a.m: The clerk died from his injuries, according to DPD Maj. Robert Arredondo, and the suspect remains at large. DPD's Homicide Unit, Homicide Response Team and Project Safe Neighborhood team are investigating the robbery and murder. A clerk at a North Texas convenience store was shot during a robbery attempt early Thursday morning. The incident happened just before 3:00 a.m. at a 7-Eleven store off the LBJ Freeway at Audelia Road. According to police, customers who had walked into the store found the injured clerk. Officers were able to review surveillance video and confirmed a robbery had also taken place. lakehighlands.advocatemag.com

Red Bluff, CA: Graphic video shows Police shooting alleged Walmart Distribution Center attacker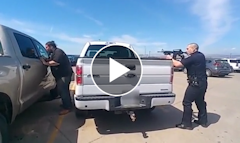 Red Bluff police on Thursday released body-worn camera footage of an officer firing at the man accused of a shooting rampage that left two people dead and four injured last month at a Walmart distribution center. Police identified the attacker as 31-year-old Louis Wesley Lane of Redding. Lane had been a former employee of the center who was fired for missing his shift in early 2019. In 2018, he had been arrested in Nevada with an assault-style rifle, handgun and hundreds of rounds of ammunition, according to police. According to the Tehama County Sheriff's Office, Lane crashed his SUV into the distribution center and began firing a semiautomatic rifle indiscriminately at the dozens of employees in the area on the afternoon of June 27. Assistant Sheriff Phil Johnston said previously that Lane had two 30-round magazines, which are illegal to sell in California. Authorities said the second officer on the scene shot Lane. Lane was taken to a hospital, where he died, officials said. redding.com

Gwinnett County, GA: Suspects in 15 Armed Robberies, retired Gwinnett Deputy's slaying now face 68 charges
Two men arrested last month in the slaying of a retired Gwinnett County deputy now face a combined 68 charges, police said Thursday. Tavares Norah, 25, and Prince Robertson, 27, were taken into custody June 2 following an alleged robbery and car chase in Dacula. The men are suspected in 15 armed robberies at auto parts stores across metro Atlanta, including one that resulted in the fatal shooting of Felix Cosme in January. ajc.com

Sacramento, CA: Court date reset again for teen connected to Fairfield mall shooting

Columbus, OH: Police officer shot while working special duty at southeast Columbus bar

Robberies, Incidents & Thefts

Shoplifting Customer Picked The Wrong Guy's Face To Spit At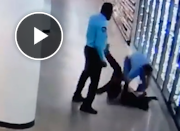 A customer, who is known for shoplifting, was asked to leave this grocery store by security and this customer. His reaction was to push and spit on the man, who's name is Kyle Braun, who just so happens to be a Brazilian Ju-Jitsu black belt. The spitting man got hip tossed to the floor with much fanfare. Mr. Braun said the man even bit him in the scuffle. It is unknown if the police came or if the perp was arrested. vidmax.com

Princeton, NJ: Suspects threaten officer with COVID-19 infection during shoplifting arrest

Wichita, KS: 13 year old drops note saying he had explosive, attempts to Check Cashing store

Bethlehem, PA: Police apprehend 'Satan' for $22 shoplifting at Giant

Greensburg, PA: Man sentenced 22-to-44 months for $3,350 Walmart robbery

Escambia County, FL: Ex-Piggly Wiggly employee who robbed Florida store twice sentenced to 10 years
• C-Store – Memphis, TN – Armed Robbery
• C-Store – Bethany, IL - Armed Robbery
• Cellphone – Philadelphia, PA - Robbery
• Check Cashing – Wichita, KS – Armed Robbery
• Cricket – Jasper, TX – Burglary
• Gas Station – Sanford, NC – Robbery
• Guns – Suwannee County, FL – Burglary
• Guns – Fairview, NJ – Burglary
• Guns – Hannibal, MO - Robbery
• Jewelry – Bronx, NY – Burglary
• Pharmacy – Russellville, AR – Burglary
• Restaurant – Orange, TX – Robbery (Whataburger)
• Rite Aid – New York, NY – Robbery
• Vape – Staten Island, NY – Burglary
• 7-Eleven – Dallas, TX – Armed Robbery / Clerk killed
• 7-Eleven – Lincoln County, NC – Armed Robbery
• 99 Cent – Sparks, NV – Burglary

Daily Totals:
• 10 robberies
• 7 burglaries
• 1 shooting
• 1 killed
Weekly Totals:
• 54 robberies
• 32 burglaries
• 3 shootings
• 4 killed

---

None to report.
Submit Your New Hires/Promotions
or New Position
See all the Industry Movement
---


Feature Your Job Here For 30 Days -
70% Aren't On The Boards
Post your job listing
---
Featured Job Spotlights

Cressona, PA Area
The District Loss Prevention Manager ensures shrinkage control and improves safety in the stores through proper investigation and training. This position is responsible to provide feedback, guidance and protection for our Team Leaders and Associates. This role has oversight and responsibility for approximately 8 to 10 store locations...

Featured Jobs
---
JOB TITLE
COMPANY
CITY/STATE
DATE ADDED

Vice President
Vice President
Mobilelink
Sugar Land, TX
July 8
VP, Profit Improvement
Tractor Supply
Nashville, TN
May 18

Director
Dir. Food Safety & Quality Assurance
Brinker International
Coppell, TX
June 9
Dir. of LP
Dick's Sporting Goods
Pittsburgh, PA
July 9
Asset Protection Dir.
Goodwill Industries of Dallas
Dallas, TX
May 21
Dir. Safety/Risk Mgmt.
Goodwill of SE Louisiana
New Orleans, LA
April 2
Assoc. Dir. Safety & LP
HelloFresh
Grand Prairie, TX
June 5
Dir. Merch Shrink & Analytics
Lowe's
Mooresville, NC
July 9
Dir. of Loss Prevention
Mapco
Franklin, TN
June 2

Parker's C-Stores

Savannah, GA

June 3

Dir. Business Continuity & Crisis Mgmt
T-Mobile
Plano, TX
June 17
Dir. of Security & LP
Urbn Leaf
San Diego, CA
July 9
Dir. Emergency Response
Verizon
Irving, TX
June 9
Global Dir., Corporate Security
Whirlpool Corp.
Benton Harbor, MI
July 9

Corporate/Senior Manager
Corp. Mgr. Security Operations
Carvana
Phoenix, AZ
April 6
Sr. Loss Prevention Manager
Gap Inc.
San Francisco, CA
Oct. 29
Home Depot
Atlanta, GA
Feb. 18
Manager, Asset Protection Solutions Supply Chain
Walgreens
Windsor, WI
Mar. 25

---


---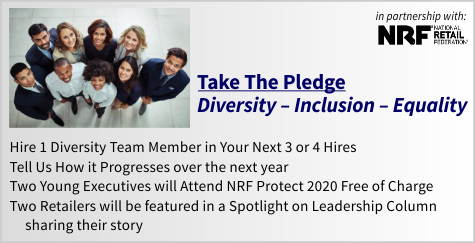 ---

Sometimes it's not what you say that's important as much as it's what they feel six months after the conversation. Being a good wordsmith is a skill, but ensuring that what you say leaves the right impression long term is a true art and one that is only reached by reflection and intention.

Just a Thought,
Gus



(content subject to approval)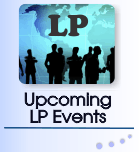 ---
Recruiting?
Get your job e-mailed to everyone... everyday
Post on our Featured Jobs Board!
Not getting the Daily?
Is it ending up in your spam folder?
Please make sure to add d-ddaily@downing-downing.com to your contact list, address book, trusted sender list, and/or company whitelist to ensure you receive our newsletter.
Want to know how? Read Here



36615 Vine Street, Suite 103
Willoughby, OH 44094
440.942.0671
copyright 2009-2019
all rights reserved globally