---

Courtney Meek promoted to Director of LP Operations
for Ross Stores

Courtney has been with Ross Stores for more than six years, starting with the company in 2014 as Manager, Merchandise Protection & LP Operations. Before her latest promotion to Director, LP Operations, she spent over a year as Associate Director, LP Operations and over a year as Senior Manager, LP Operations & Initiatives. Earlier in her career, she spent more than a decade with Gap Inc./Old Navy. Congratulations, Courtney!

Tunde Adekunle promoted to Director of Investigations
for Ross Stores


Tunde has been with Ross Stores for nearly six years, starting with the company in 2014 as an Area Loss Prevention Manager. Before his latest promotion to Director of Investigations, he spent a year as Senior Manager, LP Operations & Initiatives and more than two years as Senior Area Loss Prevention Manager. Earlier in his career, he spent more than four years with Target as an Executive Team Leader. Congratulations, Tunde!

Gary Kinsey, CFI promoted to Senior Investigations Manager for Macy's


Gary has been with Macy's for more than 14 years, starting with the company in 2006 as an Asset Protection Manager. Before his latest promotion to Senior Investigations Manager, he served as Regional Organized Retail Crime Manager for more than four years and District Manager of Investigations for nearly five years. Earlier in his career, he held AP roles with Hecht's Department Stores. Congratulations, Gary!

See All the Executives 'Moving Up' Here

Submit Your New Corporate Hires/Promotions or New Position


---

Violence at Discount Retailers is Making the News
How Dollar Stores Became Magnets for Crime & Killing

"Discount chains are thriving - while fostering violence & neglect in poor communities"

- 200+ gun violence incidents at Family Dollar or Dollar General stores since 2017
- Large number involve armed robberies where workers, customers were shot
- Nearly 50 of those incidents resulted in deaths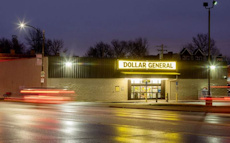 The Gun Violence Archive, a website that uses local news reports and law enforcement sources to tally crimes involving firearms, lists more than 200 violent incidents involving guns at Family Dollar or Dollar General stores since the start of 2017, nearly 50 of which resulted in deaths. The incidents include carjackings in the parking lot, drug deals gone bad and altercations inside stores. But a large number involve armed robberies in which workers or customers have been shot.

Since the beginning of 2017, employees have been wounded in shootings or pistol-whippings in at least 31 robberies; in at least seven other incidents, employees have been killed. The violence has not let up in recent months, when requirements for customers to wear masks have made it harder for clerks to detect shoppers who are bent on robbery. In early May, a worker at a Family Dollar in Flint, Michigan, was fatally shot after refusing entry to a customer without a mask.

The number of incidents can be explained in part by the stores' ubiquity: There are now more than 16,000 Dollar Generals and nearly 8,000 Family Dollars in the United States, a 50% increase in the past decade. (By comparison, Walmart has about 4,700 stores in the U.S.) The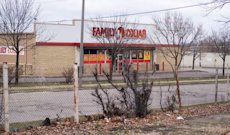 stores are often in high-crime neighborhoods, where there simply aren't many other businesses for criminals to target. Routine gun violence has fallen sharply in prosperous cities around the country, but it has remained stubbornly high in many of the cities and towns where these stores predominate.

The glowing signs of the discount chains have become indicators of neglect, markers of a geography of the places that the country has written off. The chains' owners have done little to maintain order in the stores, which tend to be thinly staffed and exist in a state of physical disarray. propublica.org

Holiday Crime Trends
July 4th Holiday Cargo Theft Trends and Security Tips from CargoNet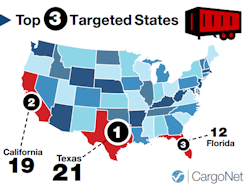 Freight tracking and recovery company CargoNet is warning about a potential surge in cargo theft during the first week of July when Canada and the U.S. celebrate their national days. The company said Monday that extended business closures can create an "advantageous operating environment" for cargo thieves.

Noteworthy thefts from previous July 4th holidays

• $2,000,000 of perfume from Hillsborough Township, New Jersey
• $444,000 of copper cables from Long Beach, California
• $328,321 of toys from Trevor, Wisconsin
• $270,000 of jeans from Blacksburg, South Carolina
• $259,878 of hard drives and server chassis from Norcross, Georgia

Click here for July 4th theft trends and security tips infographic. trucknews.com

---

Coronavirus Tracker: July 2

US: Over 2.7M Cases - 130K Dead - 1.1M Recovered
Worldwide: Over 10.8M Cases - 520K Dead - 6M Recovered

Fallen Officers From the COVID-19 Pandemic: 51 | NYPD Deaths: 45
Private Industry Security Guard Deaths: 150

+


US reports over 50,000 new single-day coronavirus cases on Wednesday, the largest single-day total since the start of the pandemic


Holiday Weekend Could Lead to Bigger Spikes
Fourth of July has potential to create 'perfect storm' for COVID-19 spread, infection disease doctor warns
As the Fourth of July weekend nears, an infectious disease doctor said the United States could be heading into "the perfect storm" for a spike in new coronavirus cases.

"It's set up a perfect storm: the combination of travel, the combination of reopening - perhaps in some cases, too early - and the combination of people not necessarily following some of these preventive guidelines," Dr. Joshua Barocas, an infectious disease physician at Boston Medical Center, said during a Wednesday briefing by the Infectious Diseases Society of America.

Barocas said cases spiked in some states after Memorial Day. Thirty-seven states now trend upward in the number of cases from last week and only two states, New Jersey and Rhode Island, trend downward. ktla.com


Meet the Security Robot That May Be Coming to Your Local Store or Office

Badger Technologies' PatrolBot roams store or warehouse aisles to detect hazards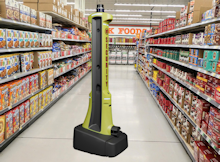 Badger Technologies®, a product division of Jabil, introduces the Badger PatrolBot™ autonomous robot tailored for the security guard industry. The PatrolBot autonomous robot extends security workforce operations by automatically verifying that windows and doors are secured, fire extinguishers and defibrillators are properly stored, and floors are free of debris and potential hazards. The robot also can investigate alarms and areas not supported by surveillance cameras.

The Badger PatrolBot autonomous robot empowers security guard management companies and their customers to prioritize personnel deployment while automating manual security checks. This is especially relevant now that security guard companies are being called upon to support COVID-19 security requirements, including enforcing social distancing, taking temperatures and performing worker welfare checks. businesswire.com

Face Mask Rebellion?
Anti-mask shoppers find themselves publicly shamed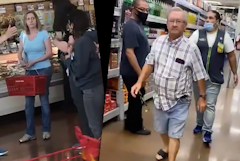 Videos and photos of in-store shoppers purportedly behaving badly have been going viral on social media for years, but the occurrences have spiked in recent weeks as some shoppers rebel against face mask mandates.

Last Friday, a woman at a North Hollywood Trader Joe's was filmed cursing, slamming her shopping basket to the ground and calling employees and shoppers names when confronted about not wearing a mask. She is heard saying mask mandates violate federal laws. Millions watched the video on social media over the weekend with the incident earning widespread news coverage.

Other incidents include a man trying to fight his way into an Orlando Walmart after being told of a mask requirement, a group of shoppers in a Staten Island ShopRite vilifying an unmasked shopper until she left and a Costco employee calmly escorting a man refusing to wear a mask from the store.

Retailers generally respond to such incidents by restating their mask policy. retailwire.com

No more dressing rooms:
This virtual fitting experience is moving into Brookfield malls
A start-up that has developed 3D technology to scan your body in under a minute and tell you what size you are for different clothes at different retailers has teamed with one of the biggest U.S. mall owners to start opening kiosks at malls across the country.

Fit:Match is rolling out this fall a handful of spaces with Brookfield, which owns malls such as Brookfield Place in downtown New York and Fashion Show in Las Vegas, the companies announced Tuesday. The first open at Oakbrook Center in Chicago in mid-August, followed by Glendale Galleria in Los Angels and Stonebriar Centre in Dallas in mid-September.

In the age of the coronavirus, people by and large are not comfortable going back into fitting rooms. One recent survey found about 49% of millennial consumers said they would not feel safe trying on clothes in dressing rooms, even after the pandemic subsides. And that percentage was much higher for baby boomers, at 71%. cnbc.com

Walmart's new self-checkout store brings more registers & open space in the era of social distancing
The discount giant is officially confirming mid-June media reports that it opened a pilot supercenter format in Fayetteville, Ark. that replaces traditional, in-person checkout lanes with self-checkout kiosks. Instead of arranging POS terminals in lanes, the store has a front-end layout in which 34 registers line the edges of a wide-open area.

In the new layout, all 34 registers are always open, making it easier to adapt to changing traffic patterns and maintain a safe social distance within the open area, because there is more room to maneuver. Other benefits include reducing the 40 hours spent training a traditional cashier to less than eight hours training a self-checkout host. chainstoreage.com

Survey: Americans want stores, malls to follow stricter hygiene measures

The new corporate swag: Branded masks, sanitizer spray bottles and Zoom vanity light rings

---

Racism & Police Reform

Big Brands Pressured to 'Divest from Racism'
Investors Ask Nike, FedEx & PepsiCo to End Relationships With Washington Redskins Football Team

Firms worth a total $620 billion put pressure on brands to divest from racism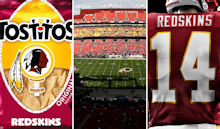 Although the battle for the team name change has gone on for decades, experts say something is different this time. Institutional investors are concerned about brands' actions that go against their stated commitments on diversity and inclusion. History has shown there's a risk for companies that don't pay attention to social pressure.

On Friday, three separate letters signed by 87 investment firms and shareholders worth a collective $620 billion asked Nike, FedEx and PepsiCo to terminate their business relationships with the NFL's Washington Redskins unless the team agrees to change its controversial name. adweek.com

'Does this mean I am less safe?'
Cuomo ridicules New York City move to strip $1B in NYPD funding
New York Gov. Andrew Cuomo slammed the New York City Council's move strip the New York Police Department of $1 billion in funding, questioning "what it means" and calling for concrete action.

"I don't know what it means," Cuomo said during a press briefing Wednesday. "
What does that mean? Does this mean I am less safe? Where did you take the billion dollars from?
Does it mean I am more safe? Does it have any effect on police abuse? I don't know what it means."

Cuomo's comments came after the New York City Council passed a budget Tuesday night that
shifted $1 billion from the New York Police Department
to programs that assist youth and community development. foxnews.com

Seattle police forcibly clear 'lawless' protest zone
Wearing helmets and wielding batons and rifles, Seattle police turned out in force at dawn Wednesday in the city's "occupied" protest zone after
the mayor ordered it cleared following two recent fatal shootings
. More than three dozen people were arrested, charged with failure to disperse, obstruction, assault and unlawful weapon possession. apnews.com

'Get it together, people': de Blasio lashes out at Occupy City Hall protesters


Public advocate threatens to block tax collection without NYPD hiring freeze
Gov. Tom Wolf Will Sign Police Reform Bills Passed Unanimously By Pennsylvania Senate
Maryland lawmaker says a union fired him over his push for police reform
Las Vegas, NV: Police officer wounded in protest moving to spinal cord center
---

'A scary number' of retail companies are facing bankruptcy amid the coronavirus pandemic

Even those that survive will face a bumpy road ahead

To be sure, 2020 is shaping up to be one of the deadliest ever for the former icons of the mall and various shopping centers. The pandemic has kept stores closed for months and sent sales for the sector into a tailspin. With consumers only slowly venturing back out to stores after months of being quarantined, retailers are being faced with the reality they need fewer stores open...or should no longer be in business at all.

"Some companies are just not going to survive this," says McGrail, who is the COO of Tiger Capital Group. Its McGrail's team - which often includes store associates of a stricken retailer - that hangs the "Everything must go" signs and works to fetch top dollar on fixtures and other inventory.

Once formidable retailers such as Neiman Marcus (filed for bankruptcy in May) will either vanish entirely or emerge from bankruptcy with 75% smaller store networks. Those retailers that somehow manage to avoid bankruptcy by way of a creative debt raise or other restructuring will find the road ahead bumpy at best. yahoo.com

Top CEOs see business impact from coronavirus lingering until at least the end of 2021
The chief executives of the nation's biggest companies expect the business impact from the coronavirus to linger until at least the end of 2021. Nearly a third of them fear it could persist beyond then.

That sizable percentage − and disagreement among the country's most powerful executives − represents how uncertain the economic climate remains as the U.S. battles a health disaster with little modern precedence. cnbc.com

Apple to reclose 30 more retail stores as coronavirus cases spike

Nordstrom cuts 6,000 jobs, reduces workforce nationwide amid 40% decrease in sales

McDonald's is halting its U.S. reopening plans as coronavirus cases spike

Belk confirms layoffs, primarily at corporate office due to coronavirus pandemic

Fears grow for UK high street as more than 6,000 retail jobs cut in a day

Here's why the biggest U.S. mall owner might want to buy JC Penney

U.S. adds 4.8M jobs in June with leisure and hospitality and retail leading the way

Macy's reimagining its fireworks for COVID-19
---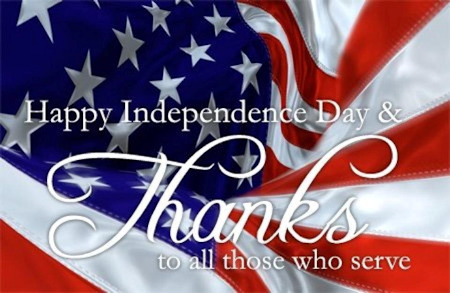 In observance of Independence Day,
the D&D Daily will not be publishing July 3rd.
We will resume publication on Monday, July 6th.

---



Agilence Announces Creation of Strategic Advisory Board to Strengthen Leadership in Retail and Restaurant Data Analytics
MT. LAUREL, N.J. - Agilence, Inc., the leading provider of operational analytics & reporting solutions to the retail and restaurant industries, today announced the formation of its new Strategic Advisory Board (SAB). The newly formed SAB will work closely with the Agilence management team to further advance its progress in the data analytics industry and support the company's continued growth.



"We are pleased to formally welcome such established industry leaders to our newly formed Strategic Advisory Board," said Russ Hawkins, President and CEO of Agilence. "With vast corporate experience within the retail and technology space, Agilence will hugely benefit from their strong global senior leadership perspective. Their combined experience will be a great asset as we work to enable all retail and restaurant chain operators to unlock the power in their data, break down data access bottlenecks and empower all associates to make better, data-driven decisions throughout the organization."

The following individuals have been confirmed as members of Agilence's Strategic Advisory Board:

Lisa Cramer, former co-founder and President of LeadLife Solutions, SVP of Global Sales & Marketing at InReality, and current Head of North America Sales Leader Performance at SAP. Cramer serves to provide experience building growth engines through operational excellence that accelerate sales velocity and increase ARR.

Mike Lukianoff, previous CEO of CZAR Metrics and former Chief Analytics Officer at Fishbowl. Lukianoff prides himself on creating quantitative solutions for brick-and-mortar retail and restaurant businesses. He is also an advisory board member at Bite.

Paul Melchiorre, previous President of iPipeLine, CRO at Anaplan, Global Vice President at Ariba and SVP of Global Accounts at SAP. Melchiorre is currently an Operating Partner at Stripes and holds board or advisory positions at R3, Scout RFP, and MissionOG. He brings 30+ years of experience as an established software executive.

Ken Morris, founder and Principal of Boston Retail Partners, former CEO of CTF Consulting, and CEO of LakeWest Group. Currently, Morris applies his 40+ years of retail industry & consulting knowledge as an analyst for the Boston Main Streets Foundation.
---
667% Increase in Coronavirus-Related Cyberattacks
Balancing security and innovation in a crisis
The rapid global shift to a remote workforce and increased reliance on digital infrastructure was met almost immediately by a staggering uptick in cybercrime. With security resources and budgets stretched thin to accommodate remote workforces, cybercriminals were quick to capitalize on the increased attack surface and general uncertainty, striking with a 667 percent increase in coronavirus-related cyberattacks.

New technology, new threats
What must be achieved is a balance between innovation and security, based on an organization's risk appetite, business objectives and regulatory climate. Firms can avoid putting their reputations at risk by ensuring data and regulatory compliance, identifying and fixing weak points with an ethical hacking service and making sure IT departments control access to confidential information using encryption and managing identity with PKI. Firms should also consider working with a trusted security partner who can provide a comprehensive and proactive security plan

Insiders pose a risk
It is not just new technology that can pose a serious risk. Perhaps the greatest danger to a professional services firm is its people — and our new ways of working magnifies this weakness. With the shift away from secure private networks to SD-WAN, Internet and cloud-based connectivity, there are many ways for individuals to unwittingly offer cybercriminals a route into a company's network.

By partnering with a credible security partner, professional services firms can achieve a healthy balance that not only provides the flexibility to react quickly to rapidly changing market conditions, but also the ability to continuously seek efficiencies to operations. securitymagazine.com

Race to the Cloud: Can Security Keep Pace With Adoption?

IBM's Limor Kessem on New Study of Cloud Security Gaps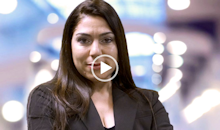 Since the advent of COVID-19, many enterprises have moved new workloads to the cloud. But have they been just as swift to adopt cybersecurity best practices in these multi-cloud environments? IBM's Limor Kessem analyzes a new cloud security study.

In a video interview with Information Security Media Group, Kessem discusses:



•

Highlights of the new study;


•

Key gaps in governance and cloud apps;


•

Recommendations for improving security in a multi-cloud environment.

Kessem, global security executive adviser at IBM, is a seasoned security advocate, public speaker and author. govinfosecurity.com

How IoT Can Help Retailers Succeed in a Post-Pandemic World
Internet of things (IoT) devices can support retailers as they navigate these changed circumstances. When deployed across retail operations, such devices can mitigate the amount of manual intervention needed to maintain product integrity and service shoppers. Here are some of the ways the IoT can help retailers adjust to a new world of business, and adhere to critical safety standards.


Remote Warehouse Management
Under new social distancing and sanitation guidelines, retailers need to find ways to limit unnecessary foot traffic that can contribute to the spread of disease, while still protecting their products. IoT sensors attached to containers can support warehouse management in these efforts, by collecting and transmitting data on inventory conditions to remote retail staff. With this technology, warehouse managers can monitor the temperature and pressure of containers from a distance, thereby keeping human contact, and the spread of germs, to a minimum.

Store Capacity Monitoring
Posting store "bouncers" at entrance and exit points to count shoppers as they come through is one option, but this method is prone to human error and may jeopardize employee and shopper safety. Instead, retailers can place IoT sensors on shelves or grocery carts to automatically, continuously and accurately count the number of shoppers in store, so they can more reliably adhere to safety regulations.

Optimized Shipping
To meet these expectations, retailers can attach IoT-enabled devices to shipping containers to secure up-to-date insights into package whereabouts. Data collected by these devices can also help to immediately identify delays caused by warehouse complications or heavy traffic, so that retailers they can quickly reevaluate and optimize shipping routes that will further enhance customer experiences moving forward. supplychainbrain.com

LP + IT Collaboration
Good Cyber Hygiene in a Pandemic-Driven World Starts with Us
We've seen COVID-19 infection curves flatten when people are conscientious about recommended pandemic hygiene, such as social distancing and wearing a mask. As we start to re-emerge from quarantine, it serves as a powerful example of what can be accomplished if security and IT teams approach cyber hygiene with the same rigor and sense of urgency. Effective cyber hygiene requires a level of cross-team collaboration, which is rarely the norm. Here are three ways security teams can make effective improvements while creating the common ground needed to sustain them.

Seek to Understand and Empathize

Corporate IT teams remain surprisingly siloed, which makes fundamental yet essential cyber hygiene functions such as vulnerability and patch management difficult to do well. Reducing vulnerability-related IT risk isn't possible without contributions from both security and IT operations teams. Teamwork is hard, and even simple cyber hygiene workflows are easily complicated, often by the division of labor across different teams.

Security teams are usually the ones that find vulnerabilities, while other IT teams (mainly IT operations and DevOps teams) are the ones that fix the issues. When those fixes don't work as planned, it can impede their ability to preserve the availability and reliability of infrastructure. The bottom line is that full-stack security isn't trivial and requires compromise and collaboration across all stakeholders.

As the pandemic has reminded us, the simple act of connecting with another human being can have a profound impact on the personal and professional resilience of all parties. Take the initiative to reach out to colleagues on other teams. Ask what a successful day looks like for them, about the tools they use and love, the processes that work well and don't work at all. With normal processes and interpersonal communications upended, now's the time for security teams to connect with their counterparts on other teams and (re)forge the connections that lead to productive partnerships.

Intelligent Vulnerability Remediation Goes Beyond Patch Management
Re-Evaluate Remediation KPIs to Ensure Relevancy
darkreading.com

IoT security prioritization creeps to the forefront

Can robots keep the salad bar safe?
---
Flying High with Cannabis
As more states legalize, questions raised over bringing marijuana across state lines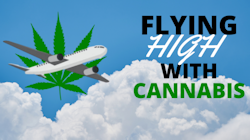 As states across the U.S. are going either medical or recreational with their cannabis laws, it can be difficult to effectively regulate cannabis with travel amongst legal states. Recreational cannabis has been legal in places like Colorado and California for a while now. Even with cannabis being federally illegal at this point in time, some areas are becoming more relaxed regarding traveling with cannabis in carry-on luggage between states that mutually agree with cannabis legalization.

On the Los Angeles Airport Police Department's website, the APD stated that California Police Officers will now allow passengers to travel through LAX with up to 28.5 grams of marijuana and 8 grams of concentrated marijuana. Both states must have the same legal stance on cannabis, however, passengers are still made aware that cannabis may not be consumed while at the airport, even while in clubs or lounges.

Many people in the United States travel across state lines to reach better health care services and rates than what is available close to home. Along the same lines, cannabis consumers, especially patients consuming it for an alternative medicine, want to continue to have access to their legal cannabis. With the allowance of traveling with a small amount, this flexibility allows for users to safely use regulated cannabis products as opposed to black market unregulated untested cannabis products.

This case brings up the question, though: What happens if you have a connecting flight in a state that does not allow cannabis of any kind? Planes themselves are still subject to federal law, meaning there is still the possibility of facing fines or detention for traveling with any THC products. But with carry-on luggage being so easily accessible while at the airport and in flight, monitoring personnel could have difficulty regulating passengers traveling with cannabis. These issues, along with diversion prevention rules in place, make this evolving issue something to watch in the coming years. sapphirerisk.com

Credit Unions and Hemp: New Federal Guidance is Here!
Last week, the National Credit Union Administration (NCUA) issued new guidance ("Guidance") for federally-chartered credit unions serving the hemp industry. All of us at Harris Bricken were excited to see the Guidance released: NCUA retained us last fall to advise the government on this project, and we have always represented credit union clients as to cannabis business services.

The Guidance is structured in an easily digestible Q&A format: it comes with clarifications, assurances and no real surprises. Fundamentally, the Guidance is "advisory and provides no new expectations or requirements for credit unions." At issue is the impact that hemp businesses banking may have on credit union obligations under the Bank Secrecy Act and implementing regulations, sometimes known as anti-money laundering legal authority ("AML"). cannabisbusinessexecutive.com Read the guidance here

Arizona, Florida dispensaries remain open during summer COVID-19 spikes

Why Should You Use an Integrator Who Is Experienced in the Cannabis Industry?
---

---
---

Pandemic May Strain Distribution Centers
How Will COVID-19 Impact Consumer Holiday Shopping Behavior?

Solution firm Voxware says distribution centers must prepare for early "holiday surge."

'Tis the season to discuss potential impacts on consumer holiday shopping behaviors, according to retail solution firm Voxware — and it appears that gifts will be purchased mostly online, and early, due to the coronavirus pandemic.

Voxware said it surveyed 500 U.S. consumers in early June to gauge how holiday shopping may evolve due to COVID-19 concerns, and its key findings revealed that newly emerged behaviors may strain distribution operations.

"Significant" changes such as consumers' plans to purchase small, difficult to "pick and pack" stocking stuffer items online, in lieu of in-store, will challenge supply chain operations, "resulting in ill-prepared distribution centers struggling to meet consumer expectations in what is expected to be a make-or-break buying season," the firm explained.

Fifty-one percent of respondents expect to begin holiday shopping earlier than normal this year, the survey found, likely due to expectations for slower or delayed deliveries. Unsurprisingly, most of the shopping will take place online, with 76 percent of respondents saying they intend to purchase more than half of their gifts online, inclusive of the aforementioned stocking stuffers and last-minute gifts, according to 62 percent of respondents. wwd.com

An internal Amazon memo shows how closely it's tracking coronavirus data at warehouses
Behind the scenes, Amazon has been closely tracking the spread of the virus inside at least one warehouse, according to an internal memo viewed by CNN Business. And its own data may raise new concerns about the rate of infections in its facilities.

Amazon has previously claimed that coronavirus cases were "popping up at roughly a rate generally just under what the actual community infection rates are," according to Amazon SVP of worldwide operations Dave Clark. But the internal memo reveals the infection rate at an Amazon warehouse in Shakopee, Minnesota, is notably higher than the surrounding communities. cnn.com

Amazon driver abandons delivery van, says he quits in viral tweet

Momentum in online, app-based sales to stay for retailers
---
Tennessee Legislation clarifies Organized Crime Retail law:
A new law went into effect July 1 clarifying Tennessee's ORC statute
The legislation provides that the illegal purchase of merchandise or stored value cards may be made by physical or electronic means under Tennessee statutes to further curtail the crime. The measure seeks to cut off the flow of funds used in the purchase of illegal drugs through retail theft. The offense of organized retail crime includes an individual that acts in concert with one or more individuals to commit theft of any merchandise with a value greater than $1,000 aggregated over a 90 day period with the intent to fraudulently return the material to retail merchant. Expert testimony taken in the General Assembly previously revealed that Tennessee was losing over $14 million in sales tax dollars and retailers were losing over $200 million each year related to return fraud. Nationwide, the loss was $12-15 billion, with almost all being related to the illicit drug trade. Senate Bill 1943 by Briggs / Public Chapter 620 / Effective Date: July 1, 2020. fox17.com

California: Proposition 20: Tougher on parole, property crimes
California voters have weighed in twice in recent years to reduce the punishment for crimes considered by existing law to be among those less serious than violent felonies. In 2014, Proposition 47 was passed to reduce the penalties for some theft and drug crimes. In 2016, Proposition 57 offered a chance of parole to some serving prison sentences for crimes that don't fall on the state's list of violent crimes.

Both laws have been the subject of intense debate over whether they are the right step toward reducing the prison population and promoting rehabilitation or a wrong step that has led to an escalation in crime by repeat offenders.

This ballot measure would place new limits on some of the sentence reductions included in Proposition 47 and Proposition 57. It would allow some theft-related crimes to be charged as felonies and it would create two new crimes: serial theft (applicable only to a select list of crimes and to defendants who have prior convictions for certain crimes) and organized retail theft (two or more people involved in some theft crimes within a 180-day period). Both crimes could result in jail time. latimes.com

Delaware County, PA: Pennsylvania State Police investigating $75,000 theft of merchandise from local boutique

Houston, TX: Man faces felony theft charges for 2 Walmart thefts; 4 prior theft charges in past 4 years
---

Shootings & Deaths

Durango, CO: Police shoot, kill O'Reilly's Auto Parts burglary suspect
Durango police shot and killed a burglary suspect who opened fire on an officer at an auto parts store. The Durango Herald reports police went to the store on Main Street early Wednesday after being alerted by a security alarm. Police surrounded the store before the suspect shot at an officer through the glass front doors of the business. The officer returned fire, killing the suspect. No officers were injured. This is the Durango Police Department's first officer-involved shooting since 2000. pagosasun.com

Chico, CA: Manhunt for Armed Robbery suspect ends in deadly collision in Red Bluff
The suspect who was wanted in two armed robberies in Chico is now dead after a high-speed chase in Red Bluff Tuesday night. 32-year-old Jacob Gabriel of Eureka died at the hospital after the high-speed chase in downtown Red Bluff, according to the Tehama County Sheriff's office. Just before 10:30 p.m. Tuesday, the TCSO attempted to stop Gabriel who was driving a silver Infiniti SUV on Highway 36 at Antelope Blvd. However, Gabriel sped off westbound on Antelope Blvd. at speeds reaching 110 miles per hour, deputies said. Gabriel was wanted for the robbery at the Speedway Gas Station which occurred on Sunday. He was also wanted for an armed robbery at the Self Help Federal Credit Union in Chico Monday. Evidence from the armed robberies was recovered from Gabriel, according to the sheriff's office. actionnewsnow.com

Colorado Springs, CO: Off-duty officer won't be charged in the February fatal shooting in Carl's Jr. drive-thru

Robberies, Incidents & Thefts

Wauwatosa, WI: 'Absolutely ridiculous:' Brookfield police release video after arrest of 13-year-old sparks outrage online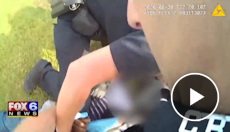 Caught on witness cellphone camera and seen thousands of times, a 13-year-old boy's arrest has sparked outrage on social media. On Wednesday, July 1, Brookfield police released body camera video they said paints a clearer picture of what happened. Brookfield police said around 5 p.m. Tuesday, they were flagged down near 124th Street and Capitol Drive by a loss prevention officer who offered information and a description of two juveniles alleged to have been involved in a retail theft there. Police said officers located the two juveniles. When an officer approached them, the situation was calm at first, but video shows it escalated within minutes. fox6now.com

Omaha, NE: Jewel thief breaks through wall

Girard, PA: 76 year old man pleads not guilty to Shoplifting (now Robbery) and Assault on Giant Eagle store manager

Longmont, CO: Video shows man attacking employees inside Cricket Wireless

Las Cruces, NM: Camera captures violent dispute at Walgreens over coronavirus mask order

El Paso, TX: 2 Walmart workers fired after customer is told 'You're in America, learn English'
Fire/Arson

Nashville, TN: Man charged with setting fire to Big Time Boots during Nashville riots
• Auto Parts – Durango, CO – Burglary / Suspect shot killed
• C-Store - Washington County, PA – Burglary
• C-Store – San Antonio, TX – Armed Robbery
• Clothing – Delaware County, PA -Burglary
• Gas Station – Port St Lucie, FL – Burglary
• Jewelry – Omaha, NE – Burglary
• Liquor – Lancaster, NY – Burglary
• Thrift – Mendocino County, CA – Burglary
• Restaurant – Chicago, IL – Armed Robbery
• Restaurant – Cicero, NY – Armed Robbery (Pizza Hut)
• Restaurant – Chicago, IL – Armed Robbery
• Restaurant – Austin, TX – Burglary
• 7-Eleven – Hewlett, NY – Robbery

Daily Totals:
• 5 robberies
• 8 burglaries
• 1 shooting
• 1 killed
Weekly Totals:
• 36 robberies
• 31 burglaries
• 3 shootings
• 3 killed

---

None to report.
Submit Your New Hires/Promotions
or New Position
See all the Industry Movement
---


Feature Your Job Here For 30 Days -
70% Aren't On The Boards
Post your job listing
---
Featured Job Spotlights

Cressona, PA Area
The District Loss Prevention Manager ensures shrinkage control and improves safety in the stores through proper investigation and training. This position is responsible to provide feedback, guidance and protection for our Team Leaders and Associates. This role has oversight and responsibility for approximately 8 to 10 store locations...

Featured Jobs
---
JOB TITLE
COMPANY
CITY/STATE
DATE ADDED

Vice President
VP, Profit Improvement
Tractor Supply
Nashville, TN
May 18

Director
Dir. Food Safety & Quality Assurance
Brinker International
Coppell, TX
June 9
Asset Protection Dir.
Goodwill Industries of Dallas
Dallas, TX
May 21
Dir. Safety/Risk Mgmt.
Goodwill of SE Louisiana
New Orleans, LA
April 2
Assoc. Dir. Safety & LP
HelloFresh
Grand Prairie, TX
June 5
Dir. of Loss Prevention
Mapco
Franklin, TN
June 2

Parker's C-Stores

Savannah, GA

June 3

Dir. Business Continuity & Crisis Mgmt
T-Mobile
Plano, TX
June 17
Dir. Emergency Response
Verizon
Irving, TX
June 9

Corporate/Senior Manager
Corp. Mgr. Security Operations
Carvana
Phoenix, AZ
April 6
Sr. Loss Prevention Manager
Gap Inc.
San Francisco, CA
Oct. 29
Home Depot
Atlanta, GA
Feb. 18
Manager, Asset Protection Solutions Supply Chain
Walgreens
Windsor, WI
Mar. 25

---


---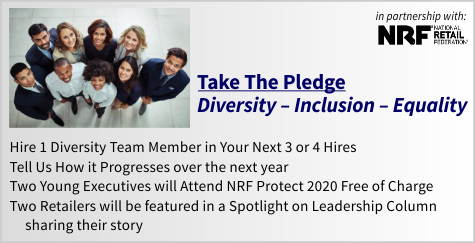 ---

As we all rush thru our days, fighting to reach our objectives and dealing with a multitude of challenges each day, it's incredibly important that we remember that we're all a part of an industry, one team, one unified group dedicated and committed to helping our companies, our fellow employees, our customers, and our fellow colleagues. Easy to lose site of, bombarded with e-everything, and chained to our agendas each and every one of us is part of one industry and we all need to remember that from time to time. Take pride in what you do and how far we've come and remember we all have a long way to go and the only way we'll get there is if we do what's right for the industry each and every day. So the next time you're faced with that inevitable question of "What do I do" think about what's right for the industry, what's right for my company, for our customers, for our employees, and for our colleagues - and you just might find the answer you're looking for.

Just a Thought,
Gus



(content subject to approval)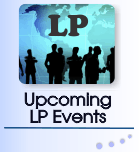 ---
Recruiting?
Get your job e-mailed to everyone... everyday
Post on our Featured Jobs Board!
Not getting the Daily?
Is it ending up in your spam folder?
Please make sure to add d-ddaily@downing-downing.com to your contact list, address book, trusted sender list, and/or company whitelist to ensure you receive our newsletter.
Want to know how? Read Here



36615 Vine Street, Suite 103
Willoughby, OH 44094
440.942.0671
copyright 2009-2019
all rights reserved globally