---

Violence, Crime & Protests

Violent Crime Wave is a Political Game-Changer
The Politics of Policing Shift as Homicides Surge Across the U.S.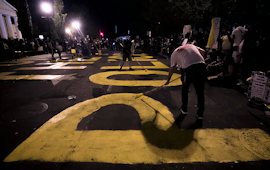 A year ago, a majority of the Minneapolis City Council pledged to disband the police department. At protests around the country, left-wing activists chanted, "Defund the police!" And in New York City, an insurgent liberal who embraced that slogan ousted a longtime Democratic congressman.

But now, President Biden is inviting local governments to use federal money to fund police departments and hire more officers. The Democratic mayor of Minneapolis wants to replenish his city's police force. And a former policeman running on a law-and-order platform is leading as votes are counted in the Democratic primary for New York mayor.

Thirteen months after the police killing of George Floyd sparked an impassioned movement in the Democratic Party to rein in police departments, a surge in homicides has prompted a shift in the opposite direction. Democrats are scrambling to make new investments in policing and seeking to project toughness on crime, even as they continue pushing for police reforms and alternative means of deterring crime.

Now in control of the White House, Congress and most big cities, Democrats have struggled to contain the deadly violence this year, which is expected to worsen as the summer progresses. They are facing a barrage of criticism from Republicans, who are portraying Democrats as soft on crime as part of a coordinated strategy for next year's midterm elections.

These trends have alarmed Democrats at all levels — from the White House, where Biden recently delivered his first major speech on fighting crime; to voters, who are rallying behind crime-focused candidates in early primaries; to U.S. House members who are bluntly warning liberal colleagues to tone down their attacks on law enforcement.

" 'Defund police' is a phrase that I wish had never been uttered," said Rep. Cheri Bustos (D-Ill.), who ran the Democratic Congressional Campaign Committee when Republicans picked up 13 House seats over the two-year 2020 election cycle. "We've got to do a better job of talking about what we do want to do." washingtonpost.com

Same Trend Everywhere: Overall Crime Drops While Violent Crime Surges
Florida sees increase in violent crime, while overall crime came down in 2020
New statistics released in the Florida Department of Law Enforcement's annual crime report show that while crime overall was down in 2020, violent crime rose.

The breakdown shows that there were 1,285 murders across the state in 2020. That's an increase of 260 murders from 2019. Statistics show a gun was used in roughly 80% of those murders.

It's a trend that has continued into 2021, as both Tampa and St. Pete are seeing an increase in gun violence. So far this year, 23 homicides and 230 non-fatal shootings have been recorded in the city of Tampa. In St. Petersburg, residents and city leaders have been rallying against gun violence.

St. Petersburg Police Chief Anthony Holloway says the uptick in violence can't be pegged to any one reason.

"The pandemic may have a lot to do with it, coping skills may have a lot to do with it, and overall people just not being able to communicate with each other," he said. "That's what we have to start working on, resolving problems without picking up a gun."

Non-violent crimes, such as burglaries and robberies, fell roughly 17% statewide last year. Overall, the crime rate fell roughly 16% in 2020. baynews9.com

Penalizing Localities that Defund Police
Wisconsin Bans Chokeholds, Assembly Votes To Block Defunding Police
Gov. Tony Evers on Tuesday signed a bill into law banning police chokeholds, except in life or death situations, on the same day the Assembly sent him a measure that would penalize local governments that attempt to defund their police departments.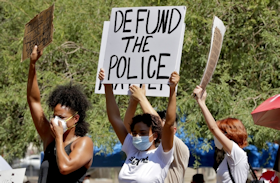 The GOP-backed bill that would mandate that any municipality that decreases the number of police officers, firefighters or medical first responders would receive a cut in state aid equal to the amount of compensation cut.

Municipalities that do not cut the number of officers would receive more in state aid. Police departments with fewer than 30 officers would be exempt.

The bill is an attempt by conservatives to stop those who want to reduce the size of police departments, sometimes to direct more funding to other social services that may not require a law enforcement intervention.

Democrats argued for increasing funding overall for local governments, saying budget challenges are what pressure communities to consider cutting police funding. They also argued that the state was attempting to interfere with local government decision-making and that the proposal would do nothing to keep communities safe.

Democratic Rep. Mark Spreitzer said the proposal was a "cynical" attempt to punish local governments. minnesota.cbslocal.com

Post-Derek Chauvin, Police Are Training to Intervene When They Witness Misconduct

Since George Floyd's murder, 138 law-enforcement agencies have signed up for training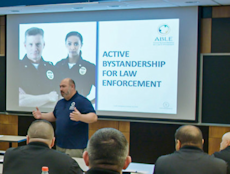 Since former Minneapolis officer Derek Chauvin killed George Floyd last May in front of three colleagues, more police departments have begun training police officers to intervene when their fellow officers use excessive force or engage in other misconduct.

Many are using a training called Active Bystandership for Law Enforcement, or ABLE, that was designed by policing researchers at Georgetown University Law School based on studies of group violence by Ervin Staub, a Holocaust survivor and emeritus professor of psychology at the University of Massachusetts, Amherst. In the four years after the training was first tried in New Orleans in 2016, only a handful of departments signed up.

The number of departments that have signed up since Mr. Floyd's murder now totals 138, including in New York City, Philadelphia, and Boston.

Funded by corporate sponsors, ABLE offers train-the-trainer sessions to officers who then go back to their own departments. Agencies that want to sign up must train everyone from their chief to their newest recruits. wsj.com

'Pride' Celebration Turns into Chaos
8 arrested, vendor attacked in chaotic night at Washington Square Park: cops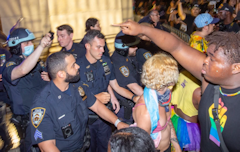 Rowdy revelers were caught on video beating up a hot dog vendor late Sunday — as all hell broke loose at Washington Square Park, police said.

The chaos at the Greenwich Village greenspace resulted in the arrests of eight people, including a woman charged with biting an NYPD lieutenant, cops said Monday morning.

But no busts were made in the alleged beatdown of the 65-year-old vendor, who was attacked at Fifth Avenue and Washington Square North just before 11 p.m., according to police.

Disturbing video shows several people surrounding the man, in a bright yellow shirt, with one pummeling him in the face and knocking him down. The attacker can be seen clocking him again as he tries to get away.

Earlier in the night, clashes broke out at the famed park between a swarm of Pride parade partiers and cops, who deployed pepper spray on the unruly crowd around 7:15 p.m. nypost.com

Gunshots in Broad Daylight Strike Times Square Tourist
Newly released video shows gunman firing weapon in Times Square
Police released frightening new footage early Monday of the gunman who allegedly opened fire in Times Square — striking an innocent tourist in broad daylight.

The clip shows a man in a red and black top fire off at least two rounds on the sidewalk late Sunday afternoon — as people around him scurried out of his path.

Samuel Poulin, 21, a Marine, was hit in the upper back by a ricocheting bullet just after 5:15 p.m. Sunday outside the Marriott Hotel on West 45th Street and Broadway, according to sources and the NYPD. nypost.com

Fatal shooting of 2 Black people in Massachusetts investigated as hate crime

Boston special police officers warn of increase in crime with upcoming police reform

---

COVID Update

323.3M Vaccinations Given
US: 34.4M Cases - 619.4K Dead - 28.9M Recovered
Worldwide: 181.9M Cases - 3.9M Dead - 166.4M Recovered

Former Senior Loss Prevention Executive
Know of any fallen LP exec? Let's remember & recognize.

Private Industry Security Guard Deaths: 281
Law Enforcement Officer Deaths: 311
*Red indicates change in total deaths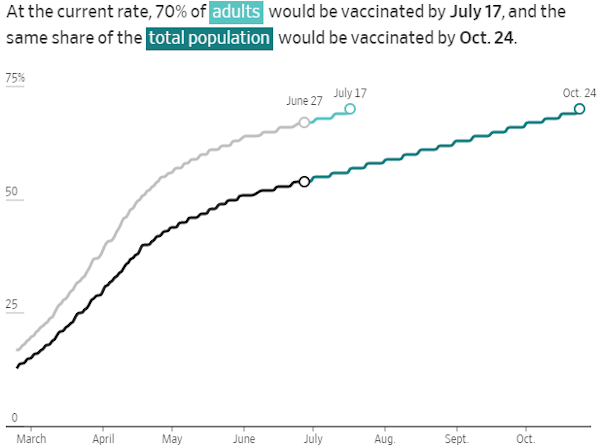 The Global Health Crisis is Far From Over With 2M Dead This Year Alone

Why Does the U.S. Think COVID's Over?
When 2021 COVID Deaths Already Exceed 2020
U.S. Covid cases have fallen far below the winter peak in recent weeks, with new diagnoses now down at a seven-day average of around 11,310 a day, compared to more than 250,000 at the start of the year.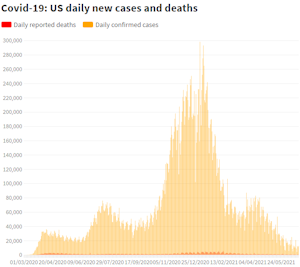 It has paved the way for most states to pursue plans to go back to business as usual, with California and New York both lifting most of their public health restrictions in recent days.

"The very unequal access to vaccines between rich and poor countries is probably the most stark example of how global inequalities are manifesting themselves during the Covid-19 pandemic," said Dr. Michael Baker, an epidemiologist at the University of Otago in Wellington, New Zealand.

As the U.S. pushes ahead with its reopening, easing mask mandates and lifting public health restrictions, much of the rest of the world is seeing an alarming surge in the number of Covid-19 infections and deaths.

The official global death toll stood at 1,813,188 at the end of 2020. More than 2 million people have died as a result of Covid so far this year.

A return to a sense of normalcy in the U.S. has been boosted by the country's relatively high vaccination rates, with 53% of the population having received at least one dose. By contrast, some of the world's poorest countries are yet to register a single dose.

Delta variant warning - Doubling every 10 to 14 days.

Health experts are concerned about the spread of the highly transmissible delta variant. The Covid variant first identified in India is thought to be on track to become the dominant strain of the disease worldwide.

Former FDA commissioner Dr. Scott Gottlieb told CNBC on Thursday that the spread of the delta variant in the U.S. was "highly concerning." cnbc.com

Study: Security Guards Most at Risk of Dying from COVID
'You're gonna die': being a security guard in a pandemic
"You're gonna die," one of my mates texted, followed by the Edvard Munch scream emoji. When I clicked on the link, I saw what she meant: according to the Office for National Statistics, male security guards were the professional group most at risk of dying from Covid-19.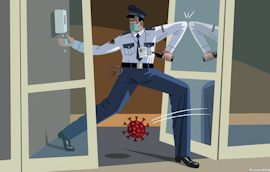 I forwarded the link to the other blokes on my shift, then went back to opening doors with my elbows and checking hallways for the nearest wall-mounted sanitiser. It was June 2020. After three months of being on duty in a pandemic, my palms were already so dry that I could have sanded down decking barehanded.

I'd never even heard the words "key worker" until the first lockdown last year, let alone understood that I could be one. Nurses and supermarket workers, sure. But security staff?

In lockdown, key workers have had privileges and faced dangers. During the first wave, my daughter could still go to school because I was a key worker, while most of her friends suffered weeks of amateur tutoring by distracted parents. On the other hand, I had to do a job where physical contact with strangers was a daily inevitability.

I've worked as a security guard on a university campus in the south of England for 14 years and I've been a licensed bouncer for seven. We work 24/7, getting involved in everything from first aid to fights to blocked drains to nocturnal essay advice to pulling drunk students out of hedges.

Since Covid struck, the role has been even more varied than normal. Almost as soon as the pubs were forced to close, we were on the lookout for ninja booze dealers trying to sell alcohol to the students still on campus. At the same time we were having to argue with lecturers claiming "emergency access" to collect their ergonomic keyboards.

A few night guards on our campus were shot at with fireworks launched by bored local teens on e-scooters. "It's worse than Basra," one ex-squaddie half-joked, especially with the added risk of infection as you chased the kids away from the halls of residence.

Universities fully reopened on May 17 this year, but by then it was almost the end of term for most students, so it has stayed fairly quiet. Now guards like me are wondering how many outbreaks we'll get come September when the new wave of freshers arrives or whether life will go back to a semblance of how it was pre-Covid. ft.com

Two More COVID Security Deaths
Two New York security officers died from Covid19-pandemic
Two men who were working as security guards in New York City during the Covid-19 pandemic died from the virus according to their family. Javier Cortez, 61 was said to have worked transit security and Robert Deltona was a security guard in Brooklyn.

Beginning in early 2020, thousands of law enforcement and private security officers and other first responders throughout the country contracted COVID-19 during the worldwide pandemic due to requirements of their job. Many of these first responders have died as a result of COVID-19 and continue to do so as the virus spreads across the United States. privateofficerbreakingnews.blogspot.com

The UK's COVID Warning to the U.S.
Delta variant has 'exploded' in the UK — & it could be a blueprint for the U.S.′

Since the start of the pandemic, the U.S. has been keeping a close eye on the U.K.

From its initial response to Covid-19 (questioned by many), to its much-praised immunization program and world-class research, all have helped inform how the U.S. — which faced its first major Covid outbreak after Britain — has reacted.

In a relatively short amount of time, the Delta strain supplanted the alpha variant to become dominant in the country (in mid-June delta was responsible for 90% of all infections, a government study showed) — and this happened despite the U.K.'s advanced vaccination rate.

Fauci had already warned that delta appears to be "following the same pattern" as alpha. "Similar to the situation in the U.K., the delta variant is currently the greatest threat in the U.S. to our attempt to eliminate Covid-19," he said.

In the U.K., infections attributed to delta have spread rapidly among young people and anyone older who has not yet been vaccinated. Similarly, in the U.S., there are concerns that delta could rapidly spread in parts of the South where vaccinations have stalled, NBC News reported Sunday. cnbc.com

High Vaccination Rates = Low Unemployment
Hospitality workers are returning to their jobs in Northeast states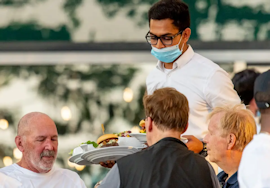 Employment is rebounding in the Northeast — and economists say the region's high vaccination rates are a major factor.

As more people get their shots, economies in the Northeast, which has some of the highest vaccination rates in the country, are reopening, prompting both customers to flock to restaurants and other businesses and workers to return to jobs, economists told The Wall Street Journal.

Some of the biggest job gains were in the leisure and hospitality industries, where staff work close to customers. In all nine Northeastern states employment in these industries increased from April to May, The Journal reported, citing BLS data. Pennsylvania added nearly 11,000 new jobs in the sector, and New York added around 7,000. businessinsider.com

Covid boosters in the fall?
As calls grow for third shots, here's what you need to know
Some countries, like the U.S. and U.K., have already signaled that they could roll out Covid booster shots within a year.

Vaccination Hesitancy Has Persisted
3 in 5, 60.5% of Californians now at least partially vaccinated against COVID-19
Atop that leader board are Vermont, 83%; Hawaii, 80.7%; and Massachusetts, 79.7%.

California compares well with other sizable states. The rate is 71.9% in Pennsylvania, 68.8% in New York, 60.7% in Florida and 57.2% in Texas.

"The reality is many younger Americans have felt like COVID-19 is not something that impacts them, and they've been less eager to get the shot," he said during a briefing Tuesday. "However, with the Delta variant now spreading across the country and infecting younger people worldwide, it's more important than ever that they get vaccinated." latimes.com

More People May Be Joining the Job Market & A Shoplifting Spike?
21 States Canceling Enhanced & Extended Unemployment Benefits This Month - Ahead of Fed's Sept. Deadline
Missouri Gov. Mike Parson said the benefits were helpful during the height of the pandemic, but their continuation has "worsened the workforce issues we are facing." He, like many other Republican governors, moved to end the federally funded benefits to address businesses' concerns about a labor shortage.

Missouri cut off payments as of June 12, joining three other states as the first to do so. Seven states followed with an end on June 19, and this weekend, benefits are expiring in 10 more states. Four more states will curtail benefits by July 10. wsj.com

Starbucks store traffic 'shot through the roof' in areas with higher vaccination rates

CDC says roughly 4,100 people have been hospitalized or died with Covid breakthrough infections after vaccination
---

Massive $40 Million Settlement
Juul to Pay $40 Million to Settle N.C. Vaping Case

The settlement is the first in a stream of lawsuits against the company, which has been accused of deceptive marketing practices that contributed to a wave of nicotine addiction in teenagers.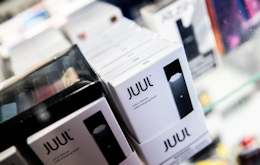 Juul has agreed to pay North Carolina $40 million to settle the first of a spate of lawsuits brought by states that claimed the company's marketing practices fueled widespread addiction among young people to its high-nicotine e-cigarettes.

The settlement was announced on Monday by Josh Stein, the North Carolina attorney general, who sued the company in May of 2019. In the agreement, the company denies any wrongdoing or liability.

The consent decree requires Juul to sell its products only behind the counter in North Carolina stores, and to use third-party age verification systems for online sales. The order also commits Juul to sending teenage "mystery shoppers" to 1,000 stores each year, to check whether they are selling to minors. nytimes.com

AT&T Security Systems Call Center Partner Processing Fraudulent Refunds
14 Third-Party Call-Center Defendants Indicted in $1 Million Kickback Scheme
A federal grand jury in Topeka, Kansas, returned an indictment charging 14 people in connection to a kickback scheme involving more than $1 million in fraudulent customer refunds.

According to court documents, Mercer, Polite, Hunt and Kilman are all former employees of Advanced Call Center Technologies (ACCT) in Junction City, Kansas. ACCT provides support services including processing refunds for AT&T Digital Life home security systems. Mercer, Polite, Hunt, and Kilman are accused of authorizing fraudulent refunds then directing the deposits into the bank accounts of other accomplices who agreed to return a percentage of the money. justice.gov

Dollar Stores = 25% of Retails Growth in 2021
Report: Store closures decline for the first time in 2021
The firm tracked 4,626 closures so far this year, 5.7% fewer than last year at this time. Leading retailers in closures so far is Christopher & Banks, which liquidated its physical footprint in bankruptcy this year. Another recent retail bankruptcy, Francesca's, closed 342 stores, a significant chunk of its footprint.

Openings to date stand at 4,311, a 41.8% increase over the same period in 2020. The runaway leader in openings is Dollar General, with 1,035 new stores this year, followed by Dollar Tree with 393 openings.

While Dollar General and other dollar stores, including Dollar Tree and Five Below, account for more than a fourth of all openings, a whole range of retailers are opening new shops. Burlington, Tractor Supply, Ross Stores, the revived Payless, Old Navy, Target, Ulta, Nike, the revived Charming Charlie and many others have all opened stores this year, according to Coresight.

As for the slowed pace of closures this year, one reason is likely the similarly slowed pace of retail bankruptcies, which often dominate the ranks of closures. Major retail bankruptcies tracked by Retail Dive had already hit 15 by this time last year, and many of them closed stores or liquidated entirely. That figure is almost twice the number of retailers that have filed for bankruptcy so far this year. retaildive.com

From Unloading Trucks to Running Walmart
How Walmart CEO Doug McMillon went from unloading Walmart trucks as a teenager to earning a $22 million salary

CEO Doug McMillon started his Walmart career unloading trucks in Arkansas.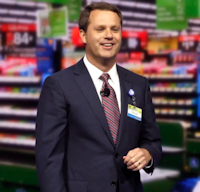 Carl Douglas McMillon was born in 1966 in Memphis, Tennessee. When he was 16, his family moved to 'the birthplace of Walmart' — Bentonville, Arkansas. During the summer, McMillon worked at the Walmart distribution center unloading trucks.

McMillon has worked across food, apparel, home furnishing, baby food, and more, according to Bloomberg Businessweek. He worked as a general merchandise manager at Sam's Club (Walmart's wholesale store) and climbed to a senior VP at Walmart overseeing toys, electronics, and sporting goods.

In 2006, McMillon got his first truly high-profile job in the company, as CEO of Sam's Club. According to The Wall Street Journal, that's where he made his reputation by focusing on small-business owners.

Under McMillon, Walmart brought its "everyday low prices" mantra to the rest of the world. International sales outpaced US sales, growing to 29% of the company's total. This was just one accomplishment that led to his promotion to CEO in 2014.

As CEO, McMillon has used his leadership skills beyond retail, seeking to make a positive impact on other social issues. He has been called one of the most 'woke' CEOs in the country and was determined 'the most connected CEO' by the Brunswick Group's Connected Leaders Survey. businessinsider.com

FedEx to add 16 automated facilities ahead of peak season

Security Industry Association Announces The 2021 Agenda And Speaker Lineup For AcceleRISE Event

Fast food chains might turn to dark meat as the chicken supply dwindles

---

Senior LP & AP Jobs Market
Director, Asset Protection - Operations Execution job posted for Walgreens in Springfield, NJ


The Director, Asset Protection Operations & Execution (APD) is responsible for the development and execution of the asset protection plan, Asset Protection talent and resources, as well as resource and expense budgets. Develops and executes on all Asset Protection strategies and resources to ensure safety, security, profitability, and resiliency. Partners with organizational leadership to determine necessary asset protection programs, activities, and resources to support and execute on corporate strategy at an appropriate level. jobs.walgreens.com

Dir, Compliance and Loss Prevention job posted for HearingLife in Somerset, NJ


As the Director Compliance and Loss Prevention you will be responsible for the development and management of HearingLife' s regulatory compliance and loss prevention programs. Will be responsible to leverage their managerial and department expertise to build and implement programs which are designed to ensure all team members comply with municipal, state, and federal programs. HearingLife has 600 locations in 42 states. careers-hearinglife.icims.com


---

Last week's #1 article --

Big Cities Become Magnets for ORC
Shoplifters ruling the roost at big city stores, pharmacy chains

Los Angeles was the top city affected by organized retail crime in 2020, following by Chicago, Miami, New York and San Francisco

A recent viral shoplifting incident has highlighted trends in parts of the country where offenders at local drugstores rule the roost - in one case, even able to ride through the store on a bike and take a garbage bag full of stolen good as shoppers, and security watched on.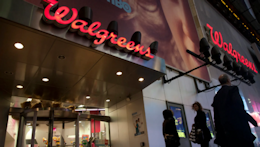 A spokesperson for Walgreens told Fox News at the time that the video depicts a crime that was reported to police.

"Unfortunately, this is another example of blatant retail theft which is an ongoing problem for several retailers in San Francisco," the spokesperson said.

A CVS official told the New York Post about 85% of the company's money losses in San Francisco are a result of what the report described as "professional crime."

In December, the National Retail Federation (NRF) identified a list of top cities affected by organized retail crime, with Los Angeles ranking No.1. Chicago was found to be the second-highest, following by Miami, New York and then San Francisco, the NRF found.

And months later, in March, the Attorney General Alliance, or AGA, hosted a webinar on the topic, Georgia Attorney General Christopher M. Carr described organized retail crime as "a growing problem."

Shoplifting has long been a problem at stores in New York City, often drugstores, such as CVS or Walgreens-owned Duane Reade, another region where bail reform laws have relaxed penalties for certain types of crimes. foxnews.com
---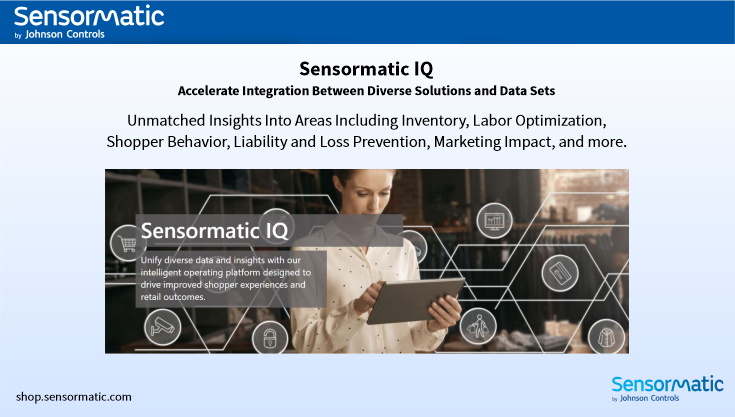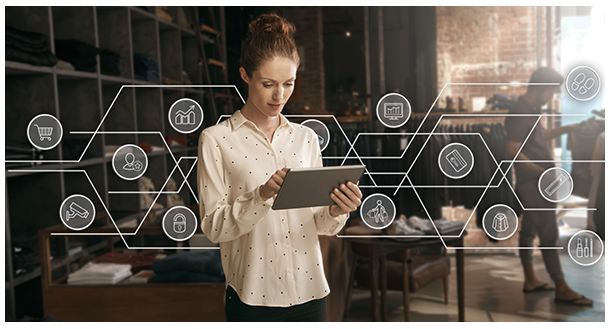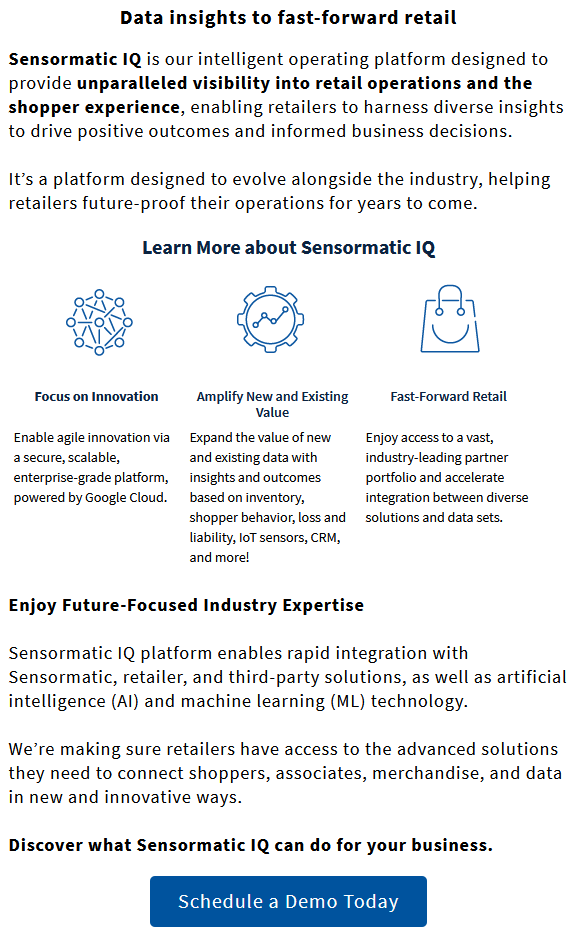 ---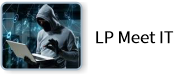 ---

'This is the New 7-Eleven Convenience-Store Stick-Em-Up'
Ex-FBI Official to CEOs: Your New Job Is Chief Risk Officer

Frank Figliuzzi, former FBI assistant director, offers a crash course on protecting your company from ransomware, deep fakes, and other cybersecurity threats.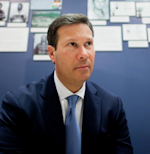 What are you doing tomorrow? Frank Figliuzzi, former assistant director for counterintelligence at the Federal Bureau of Investigation, wants you to block off your morning and plan how you're going to handle your inevitable cyberattack.

"This is the new robbery. This is the new 7-Eleven convenience-store stick-em-up," says Figliuzzi. "The time to make a decision is not in the middle of a crisis." Figliuzzi recently talked about how to protect corporate brands and reputation in the digital age with Gary Sheffer, a professor of public relations at Boston University. They spoke in a webinar by Smart Works Collaborative, an initiative on change and disruption in business from Westport, Connecticut, public relations firm Meryl Moss Media Group. Figliuzzi, author of The FBI Way: Inside the Bureau's Code of Excellence (Custom House, 2021), offered guidance that business owners and leaders of organizations of all kinds can use to protect against the growing threat of ransomware and other cybersecurity risks, including deep fakes. Here are some takeaways you can put to work today.

Ransomware plans

According to Figliuzzi, the best course of action that a leader can take now to protect against a ransomware attack is to assemble a crisis management team and an IT leadership group, review your insurance policy for cyberattack coverage, and talk with your insurers about it.

Deep fakes

Employees also need to know about deep fakes--realistic photos, audio, videos, and other counterfeit imitations generated with artificial intelligence. They're increasingly part of a typical financial fraud scheme. For example, Figliuzzi explains, an employee may receive a video showing someone who looks exactly like the CEO saying to move a large amount of money into an account by the end of the day. Similarly, employees are now receiving deep-fake phone calls that sound exactly like the CEO asking for money to be moved into an account, he says.

Remote-work cybersecurity risks

As companies bring employees back into an office setting after a year or more of remote work, more security issues could be on the horizon, particularly if your business isn't on the cloud or using a VPN, Figliuzzi says. inc.com

Cybercrime's New 'Most Wanted' Fugitive List
Like all Russians with a couple even smiling

US Secret Service Releases 'Most Wanted' Cyber Fugitive List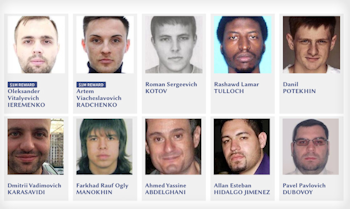 The U.S. Secret Service has published a Most Wanted Fugitives list featuring 10 suspects wanted in connection with financial cybercrimes.

The publishing of the Most Wanted Fugitive list, which is similar to the FBI's Most Wanted List, comes as the Secret Service has been increasingly involved in pursuing and investigating cyber-related financial crimes. In July 2020, the agency announced its Cyber Fraud Task Force, which combined agents and resources from the Electronic Crimes Task Forces and Financial Crimes Task Forces.

The Secret Service is offering rewards of up to $1 million for information leading to the arrests of two suspects who allegedly targeted the U.S. Security and Exchange Commission's EDGAR system server in 2016

"These criminals represent a selection of untouchable cybercriminals - most of which enjoy a protection racket from specific regimes," Kellermann says, noting that many of the suspects listed appear to be living in other nations. govinfosecurity.com

Department of Defense Tackles Cybersecurity
DOD Wants Partners to Up Their Cybersecurity Game, Official Says
The Defense Department wants to help its partner contractors, large and small, become better at their own cybersecurity efforts, the deputy assistant of defense for cyber policy said yesterday.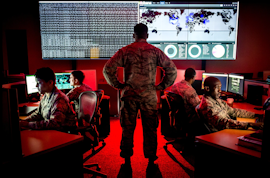 "We definitely want to make sure that size is not an obstacle to working with the Defense Department," Mieke Eoyang said at the Defense One Tech Summit. "And we are trying to figure out how to make it easier for [contractors] to understand what kinds of better security practices are out there and what they can do to protect themselves."

Eoyang said U.S. adversaries are very much aware that DOD relies on innovation, but she added DOD doesn't just look at only large contractors when looking for a technological edge. It's also important for contractors to adopt best practices in cybersecurity — such as turning on multi-factor authentication, using cloud migration or working with cybersecurity companies — to enhance their own security, she said.

DOD participates in whole-of-government activities to target and disrupt ransomware, the deputy assistant secretary said, adding that the department is willing to work through its intelligence and law enforcement partners to provide insights to disrupt such threats.

It's vital for industry to think about this from the perspective of resilience, Eoyang said of protection in cybersecurity.

"Companies need to be prepared for the possibility that it could happen to them," Eoyang said. "They need to improve their security, make themselves harder targets, but also really think about continuity of operations, so if, or when, they get hit, they know how to keep moving and how to work around the problem. But I don't think that we want to be in a position where people are turning to the Department of Defense to try and stop every single criminal gang out there …. We have to be able to focus on those nation state adversaries, and we do focus on that. But in the meantime, people also need to focus on improving their own resilience, being harder targets."

DOD is resilient and mature in its cybersecurity practices, the deputy assistant secretary said. "I think it's very clear from the president on down … and other countries should make no mistake about the seriousness with which the United States treats this problem and our interest in being able to get after malicious actors." defense.gov

'Federal Cybersecurity Workforce Expansion Act'
Senators propose bill to help tackle cybersecurity workforce shortage
Sens. Maggie Hassan (D-N.H.) and John Cornyn (R-Texas) on Friday introduced legislation meant to tackle parts of the government's cyber workforce shortage.

The Federal Cybersecurity Workforce Expansion Act would establish a cybersecurity apprenticeship program at the Cybersecurity and Infrastructure Security Agency (CISA), along with create a program at the Department of Veterans Affairs (VA) to provide veterans with cybersecurity training.

The bill was introduced after months of escalating cyberattacks aimed at critical U.S. organizations.

The SolarWinds hack, discovered in December, allowed Russian government-backed hackers to compromise nine federal agencies and 100 private sector groups for most of 2020, while new vulnerabilities announced in March in Microsoft's Exchange Server application potentially compromised thousands more groups.

Ransomware attacks have also become an increasing threats, with both Colonial Pipeline and meat producer JBS USA among the more high-profile victims of ransomware in recent months.

Hassan pointed to the escalating attacks on Friday in stressing that "our national cybersecurity infrastructure is woefully lacking."

"In order to bolster our cyber defenses and protect our critical infrastructure, we need to increase the number of cybersecurity professionals in the federal government," Hassan said in a statement. "This bipartisan bill will also help address the workforce challenges in the veteran community by standing up a cyber-training program at the VA to help veterans secure good-paying, stable jobs, and I urge my colleagues to join me in supporting this legislation."

Cornyn said in a separate statement that "cyber threats are evolving each day, and we must have a workforce prepared to respond." thehill.com

Encrypted Chat & Communications Services
Amazon Acquires Secure Messaging Platform Wickr

AWS CISO Stephen Schmidt says the acquisition is strategic amid the proliferation of remote work.

Amazon Web Services has acquired Wickr, a provider of encrypted chat and communications services.

AWS is offering Wickr services "effective immediately" to its customers, according to a statement from AWS Vice President and Chief Information Security Officer, Stephen Schmidt.

Schmidt notes that AWS' interest in the company is due in part to the need for improved communications protection amid a now widespread remote workforce.

"With the move to hybrid work environments, due in part to the COVID-19 pandemic, enterprises and government agencies have a growing desire to protect their communications," he says in the statement. darkreading.com

Director - Safety, Risk & Security job posted for Iron Mountain (Remote)
Iron Mountain is seeking a Director of Safety, Risk and Security with responsibility for the Iron Mountain Boyers Underground facility, and a member of the Global Safety, Risk & Security team for Iron Mountain. ironmountain.jobs

Educational
10 Ways AI and ML Are Evolving

Sizing Up the Security Features Slated for Windows 11
---
---

---
---
"We will organize Amazon," Teamsters President Jimmy Hoffa says
Teamsters' push to organize Amazon: Will it work?
Delegates to the International Brotherhood of Teamsters convention voted overwhelmingly for a nationwide push to organize hundreds of thousands of Amazon's warehouse and delivery workers, a formidable task given the e-commerce behemoth's fierce antiunion stance.
"
We will organize Amazon
," said the union's outgoing general president,
James P. Hoffa.
"In my more than two decades of service
, I've yet to see a threat quite like the one Amazon presents to hardworking people, small businesses, the logistics industry and our nation's middle class."
With 1.4 million members, the
Teamsters will "fully fund and supply all resources necessary"
to address "Amazon's exploitation of its employees, contractors and employees of contractors," the resolution stated.
The union last year appointed Randy Korgan, secretary-treasurer of Teamsters Local 1932 in San Bernardino, to
a position as national director for Amazon
, and said it would
create an Amazon division dedicated to the campaign.
The new effort is aimed not just at growing the ranks of organized labor but also at protecting wages, benefits and workplace standards in Teamster-represented companies such as UPS, which are under pressure to replicate Amazon's relentless push for speed and productivity.
The Teamsters, which
had revenue of more than $200 million last year
, declined to say how much it would spend or how many staffers it would devote to the Amazon project.
The Teamsters are ramping up advocacy for antitrust enforcement, labor policy reform and global solidarity aimed at Amazon.
latimes.com
Sellers Manipulating Product Listings?
Amazon, Google Probed in U.K. Over Fake Reviews
U.K. regulator opens investigation into whether tech giants are doing enough to deter sellers from manipulating product listings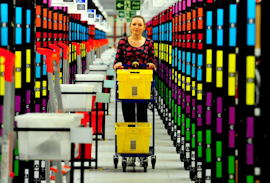 The U.K.'s antitrust regulator launched an investigation into
whether Amazon and Google are doing enough to crack down on fake reviews
, adding a new layer to regulatory scrutiny of U.S. tech giants.
The Competition and Markets Authority said Friday the move stems from concerns
Amazon and Alphabet Inc.'s Google haven't been doing enough to address fake reviews on their sites
, but added that it hasn't yet reached a view on whether the companies have broken the law.
The tech giants have for years been
dogged by inauthentic reviews
, whereby
third-party sellers offer financial rewards for reviewing their products.
But the practice is hard for the companies to police, with compensation coordinated out of their reach.
The move comes amid
recent investigations into Silicon Valley's market power and privacy practices
, turning the spotlight to misleading online reviews. The coronavirus pandemic has prompted a shift to online consumption, increasing consumers' reliance on online reviews to decide on product purchases.
The CMA's decision follows
an initial investigation, opened in May 2020, assessing several platforms' internal systems and processes for spotting and dealing with fake reviews
. The work raised concerns that Amazon and Google weren't doing enough to detect fake and misleading reviews and suspicious behavior, investigate and promptly remove fake reviews, or impose adequate sanctions on reviewers or businesses to deter them.
The CMA also said it was concerned Amazon's systems were failing to adequately stop or deter sellers from manipulating product listings, like co-opting reviews from other products.
U.S. lawmakers in 2019 questioned Amazon's efforts to fight fake reviews
in a letter to Chief Executive Jeff Bezos. The Federal Trade Commission also in 2019 fined a retail website that paid a third party to post reviews on Amazon, in its first case against the use of fake paid reviews.
wsj.com
Facebook adds Shops to WhatsApp, among other e-commerce updates
---
From Russia With Love
Biggest Retail Hacking Case on Record

Billion Dollar Hacking Gang 'Fin7' Stole Over 20 Million CC's & Hit Over 6,500 POS Terminals @ 3,600 Locations

High-Level Member of Hacking Group Gets 7 Yrs Prison for Scheme that Compromised Tens of Millions of Debit & Credit Cards

Overall Damage to Banks, Merchants, Card Companies, and Consumers Estimated at More than $1 Billion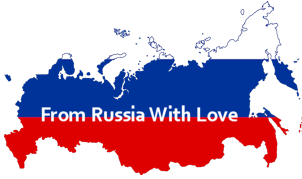 A Ukrainian national was sentenced today in the Western District of Washington to seven years in prison for his role in the criminal work of the hacking group FIN7. The defendant was also ordered by the court to pay restitution in the amount of $2,500,000.

Andrii Kolpakov, 33, who has used a number of different names, served as a high-level hacker, whom the group referred to as a "pen tester," for FIN7. He was arrested in Lepe, Spain, on June 28, 2018, at the request of U.S. law enforcement and was extradited to the United States on June 1, 2019. In June 2020, he pleaded guilty to one count of conspiracy to commit wire fraud and one count of conspiracy to commit computer hacking.

Since at least 2015, members of FIN7 (also referred to as Carbanak Group and the Navigator Group, among other names) engaged in a highly sophisticated malware campaign to attack hundreds of U.S. companies, predominantly in the restaurant, gambling and hospitality industries. FIN7 hacked into thousands of computer systems and stole millions of customer credit and debit card numbers that were then used or sold for profit. FIN7, through its dozens of members, launched waves of malicious cyberattacks on numerous businesses operating in the United States and abroad.

In the United States alone, FIN7 successfully breached the computer networks of businesses in all 50 states and the District of Columbia, stealing more than 20 million customer card records from over 6,500 individual point-of-sale terminals at more than 3,600 separate business locations. According to court documents, victims incurred enormous costs that, according to some estimates, exceeded $1 billion.

Additional intrusions occurred abroad, including in the United Kingdom, Australia and France. Companies that have publicly disclosed hacks attributable to FIN7 include Chipotle Mexican Grill, Chili's, Arby's, Red Robin and Jason's Deli. justice.gov

Bergen County, NJ: West New York Man Charged with $300,000 Conspiracy to Commit Theft by Deception


Bergen County Prosecutor Mark Musella announced the arrest of Isaac Martinez, 19 of West New York, on a charge of Conspiracy to Commit Theft by Deception. The arrest was the result of an investigation conducted by the Bergen County Prosecutor's Office, Moonachie Police Department, Bergen County Sheriff's Office and the West New York Police Department.

According to Prosecutor Musella, on Thursday, March 26, detectives from the Bergen County Prosecutor's Office Financial Crimes Unit received information from the Moonachie Police Department regarding Isaac Martinez aka Eduardo Martinez and the unauthorized taking of fashion accessories and retail merchandise from a multinational fashion holding company, with a stock and distribution center located in Bergen County.

The investigation revealed that, while acting in his capacity as a warehouse employee, Martinez had conspired to divert in excess of $300,000 worth of products through a fraudulent shipping scheme using the creation of shipping labels with delivery addresses affiliated with him. Prosecutor Musella said that on Wednesday, June 23, Martinez was arrested and charged with one count of second-degree Conspiracy to commit theft by deception. Martinez is scheduled for a first appearance in Central Judicial Processing Court in Hackensack on July 7. rlsmedia.com

Update: Manteca, CA: Arrested retail theft suspects believed tied to crimes across Stanislaus, SJ counties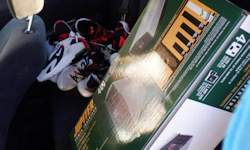 Two Modesto men believed to be part of an organized retail crime group that has struck repeatedly in Stanislaus and San Joaquin counties were arrested earlier this month by Manteca police during a theft from the Ulta store in that city. Bakari Franco, 36, and Rafael Martinez, 29, were arrested June 9 while fleeing the store with $4,037 in fragrances, police said in a Facebook post. A third man involved in the theft escaped and is being sought. The theft group was being investigated by Manteca police Detective David Brown, working with Ulta Investigators. It is suspected in thefts from the Manteca store on June 5, 6 and 7 in addition to the theft on the 9th. The thieves also targeted the Tillys store in the same shopping center at Airport Way and Highway 120 that week, police said.

Members of the same group are suspected of stealing from the Turlock Ulta on June 9 before going to Manteca, the Facebook news release said. Ulta has more than a dozen outstanding theft cases believed to involve Franco at its Modesto, Turlock, Riverbank, Tracy and Stockton stores over the past year. On June 9, prior to the Ulta theft in Manteca, Franco and the suspect who escaped stole $500 in shoes from Famous Footwear in the same shopping center, police said. They also stole $500 in tools from the Harbor Freight store a couple of miles away, the news release said. Harbor Freight was unaware of the theft. modbee.com

Felon Pleads Guilty to Possession of Ghost Guns and Conspiracy to Commit Wire Fraud
Greenbelt, Maryland – Anthony Pelt, age 53, of Oxon Hill, Maryland, pleaded guilty today to conspiracy to commit wire fraud as well as being a felon in possession of a firearm and ammunition.

According to his plea agreement between March 2018 and July 2019, Pelt and a co-conspirator obtained the names, addresses, and bank information of over ten victim retailers to manufacture fraudulent checks in the names of the victim retailers.

As part of the scheme to defraud, Pelt and a co-conspirator returned merchandise for cash after purchasing items with bogus drivers' licenses and fraudulently manufactured checks.

Over the course of the conspiracy, Pelt and his co-conspirator made over 75 transactions and caused a loss of over $224,000 in losses to victim retailers. Pelt obtained at least $154,000 as part of the conspiracy.

Law enforcement also seized two ghost guns from Pelt's possession (firearms lacking a known manufacturer and serial number), an AR-style .223 caliber rifle and a 9mm handgun. Along with multiple other guns and ammunition. justice.gov

Farmers Branch, TX: Man has been arrested for operating an Illegal Gas Station from his residence
A man has been arrested for allegedly operating an illegal gas station from his residence. After reportedly operating an illegal petrol station from his home, a Texas man was detained and his truck was seized by authorities. According to local ABC affiliate WFAA, Yelson Valdez Martinez was detained in Mount Round, which is located north-west of Dallas. A task team comprised of officers from the Dallas Police Financial Crimes Unit, the General Services Administration, and the Office of Inspector General monitored the situation. Martinez's truck and a huge plastic tank were seized, according to Lt. Julio Gonzalez of the Dallas Police Financial Crimes Unit, which was loaded with stolen diesel fuel and sold on. Gonzalez explained, "He was running his own gas station and reselling the fuel at a lesser price." Martinez, he claimed, was buying petrol with credit and debit cards retrieved through a skimmer device he allegedly installed at gas pumps. wfaa.com

Wichita Falls, TX: Police arrest two after ID, credit card burglaries
A Wichita Falls woman and a woman from Austin were arrested June 25, 2021, after multiple victims reported credit cards, ID cards and financial documents stolen and claimed fraudulent purchases were made. Ami Smith of Wichita Falls and Guadalupe Segura of Austin, TX, are charged with Fraudulent Use or Possession of ID Information. On Tuesday, June 22, a man reported a vehicle burglary and said his Best Buy card and other cards were stolen. On Wednesday, June 23, he found fraudulent charges on his Best Buy card and notified the store manager.

The manager found video of two women making purchases with the stolen card, and on Thursday, he said he saw them in the store again trying to use a debit card, but the card was rejected and they left. He said they came back again later in the day, and he notified police. After making purchases, the women were detained. Police said they also found surveillance video of the pair using a stolen credit card in a Walmart and at a convenience store. Officers said they found social security cards, driver's licenses, debit and credit cards belonging to two people in Smith's purse. They said they also found a stack of stolen cards wrapped with a rubber band in Segura's pocket. The items found even included concealed handgun licenses. Several of the victims the cards belonged to had recently reported burglaries. texomashomepage.com

St George, UT: Man allegedly steals $17K worth of tires from Southern Tire Mart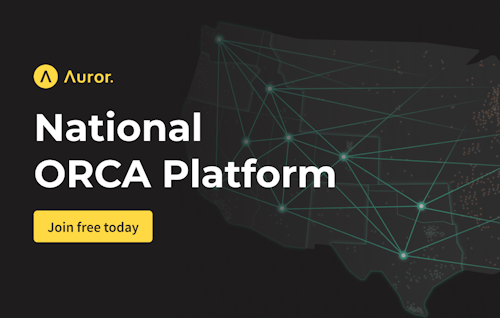 ---
---

Shootings & Deaths

Pea Ridge, AR: Arkansas Police Officer dead after run over, dragged by vehicle; 2 suspects in custody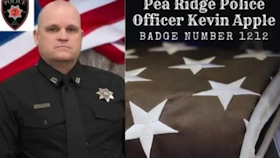 Two suspects were in custody Saturday night after an Arkansas police officer was fatally run over and dragged by a driver when he approached their vehicle outside a gas station earlier in the day, according to reports. Shawna Rhae Cash, 22, and Elijah Anadoloza Sr., 18, were charged with capital murder and attempted capital murder and booked into the Benton County jail hours after they allegedly peeled out of a White Oaks, Arkansas, convenience store parking lot, leaving the officer dead, according to the Arkansas Democrat-Gazette.

The suspects were finally caught in Bella Vista, around 100 miles north on the border with Missouri. Pea Ridge Police Officer Kevin Apple, a 23-year law enforcement veteran and his partner Officer Brian Stamps were attempting to speak with the driver of the parked Jeep when one of the suspects rammed a patrol vehicle and struck Apple, FOX 16 in Little Rock reported. He died at the scene. Apple had been with the department for three years, according to the station. fox6now.com

Las Vegas, NV: Police investigate deadly Restaurant shooting in central Las Vegas
Police are investigating a deadly shooting at a bar early Sunday in central Las Vegas. The shooting happened around 3:20 a.m. at a bar on the 1200 block of Decatur Boulevard, near the intersection of Charleston Boulevard, according to an email from Metropolitan Police Department homicide Lt. Ray Spencer and information provided by Lt. Jesse Roybal. Dispatch logs show police responded to a PT's Place. The bar and restaurant declined to comment and referred a Las Vegas Review-Journal inquiry to their corporate media line, which did not immediately respond Sunday. The Clark County coroner's office has not identified the person killed. It remains unclear if the shooter has been identified or taken into custody. No other details were immediately available. reviewjournal.com

St. Charles, IL: One dead, three injured in shooting at nightclub
The Trilogy nightclub in St. Charles, where one person was fatally shot early Sunday morning. An Aurora man was killed and three other people were injured early Sunday in a shooting at a St. Charles nightclub, authorities said. St. Charles police have identified the victim as 23-year-old Khalief D. McAllister. The shooting occurred at 2:03 a.m. at the Trilogy nightclub, 2051 Lincoln Highway, according to a news release. St. Charles police found McAllister and another victim near the entrance to the nightclub. Officers rendered first aid and called firefighters to the scene, the release said. Emergency personnel were in the hospital emergency room when another gunshot victim was brought to the hospital by a friend. Each of the surviving victims at Delnor underwent emergency surgery, police said, with one in stable condition, while another is in critical condition. A fourth gunshot victim was driven to Rush Copley Medical Center in Aurora before being treated and released. Police Chief James Keegan said no one is in custody but several people have been questioned. dailyherald.com

Chicago, IL: Man stabbed acquaintance 27 times in fatal attack outside Wendy's
A man was denied bail Sunday after being accused of stabbing an acquaintance 27 times last week outside a fast food restaurant on the Northwest Side — a fatal attack witnessed by several people and captured on cellphone video. Michael Dabrowski, 25, is charged with first-degree murder in Friday's grisly killing of 24-year-old Michael Majeski, according to Chicago police and Cook County prosecutors.

Dabrowski had pulled into the parking lot of a Wendy's in the 3900 block of North Harlem Avenue on Friday afternoon, Assistant State's Attorney Susanna Bucaro said during his initial court hearing. Majeski arrived separately, then got into Dabrowski's car, where Dabrowski allegedly began stabbing him, Bucaro said. Majeski jumped out of the car. Dabrowski gave chase and stabbed him several times in the back before he fell to the ground near the restaurant's drive-thru, Bucaro said, adding that while Majeski was on the ground, Dabrowski continued to attack him with the knife. Three Wendy's employees were outside and witnessed the attack and a driver in a nearby car captured the stabbing on cellphone video. chicago.suntimes.com

Tyler, TX: 1 killed, 2 injured in East Texas restaurant shooting
One person is dead and two others were injured after gunfire rang out in the parking lot of a Tyler restaurant late Friday night. Police responded to New Orleans Flavors Daiquiris to reports of a shooting. Witnesses stated several people had been shot by multiple shooters. Police said the suspects should be considered armed and dangerous. Witnesses told police a disturbance occurred in the parking lot and people began shooting. Several rounds went into the restaurant and numerous casings were found in the north side of the parking lot. Bullet casings were also found scattered throughout the parking lot of Don Benito's, a restaurant beside New Orleans Flavors Daiquiris. ktbs.com

Rochester, NY: 18-year-old killed, 3 hurt in Walmart parking lot shooting
A teenager was killed and three other people were wounded when gunfire erupted during a fight in a parking lot in Rochester early Monday, police said. The shooting happened shortly before 1 a.m. in a parking lot outside a Walmart on Hudson Avenue, the Democrat and Chronicle reported. An 18-year-old man was killed in the gunfire, Police Capt. Frank Umbrino told the newspaper. His name was not immediately released. A 43-year-old man suffered serious injuries, and a 23-year-old man and a 15-year-old girl suffered injuries not considered life-threatening, police said. Police have made no arrests. sfgate.com

Hicksville, NY: Shooting At Nassau 7-Eleven Leaves 1 Injured
A Bethpage man was arrested Saturday night after police say he shot another man at a Hicksville 7-Eleven. According to police, officers responded to the 7-Eleven on Jerusalem Ave. at 10:45 p.m. for reports of multiple shots fired. Police say that 18-year-old Mathew Escarria, got out of his car and fired five shots at a man inside the store, hitting him once in the right hip. Escarria then fled. patch.com

Long Beach, CA: Drive-by shooting on busy night at The Pike Outlets injures 3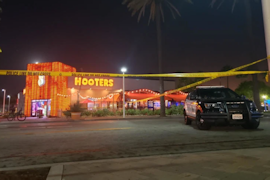 An apparent gang-related shooting broke out at The Pike Outlets just before sunset on Saturday evening, injuring three people and sending hundreds of shoppers and restaurant-goers at the popular downtown spot running for cover. Two men and a 13-year-old were standing in front of a Hooters restaurant on Aquarium Way near Shoreline Drive at about 7:30 p.m. when gunfire from a car struck the three, Long Beach Police Chief Robert Luna said. A wounded 23-year-old man was in critical condition Saturday evening but improved by Sunday morning, Long Beach Police Department Officer Daisy Paul said. An 18-year old man and a 13-year-old boy also were shot and taken to a nearby hospital, police said in a news release. Their injuries were not considered life-threatening. whittierdailynews.com

---

Robberies, Incidents & Thefts

Ventura, CA: Police arrest suspect involved in shopping center stabbings
Ventura police officers arrested a suspect accused of stabbing two people in a shopping center on Saturday night. Authorities got multiple calls around 7:45 p.m. by witnesses at the Vons shopping center near the corner of South Victoria Avenue and Telephone Road. Police arrived and found a man inside Vons still holding a knife. He apparently had gone door to door at the shopping center, according to Cmdr. Matt Cain of the Ventura Police Department. Authorities located one stabbing victim at Wingstop and a second stabbing victim at a restaurant called I Love Sushi, Cain said. Police say the suspect also threatened to stab a third person in the parking lot. vcstar.com

Chicago, IL: Warnings were issued throughout the city after 13 robbery cases occurred early Friday morning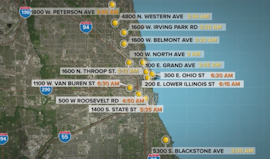 According to police, the group of perpetrators consisted of 4-8 men, approximately 15-20 years old, armed with pistols and wearing dark hooded sweatshirts and masks. "It makes me feel scared and unable to go out," said Gloria Stuart, who lives in Chicago. Stewart said he often walked from work to the West Loop target waiting for a bus at one of the crossroads struck by a group of robbers early Friday morning. illinoisnewstoday.com

San Francisco, CA: 'But then you need to walk up and kill everybody?'
Two plead guilty to plotting $3 million robbery, kidnapping for ransom of Norther California Marijuana grower
Two years after they were indicted on charges of plotting to commit a $3 million robbery of a marijuana-related cash shipment in Northern California, two of the three defendants have entered guilty pleas. The defendants, Emanoel Borisov and Evgeni Kopankov, pleaded guilty to charges of conspiracy to commit robbery and conspiracy to commit kidnapping, the latter of which carries a potential life sentence. They entered the pleas last week before U.S. District Judge Vince Chhabria.

The prosecution against a third defendant, Paul Brooks, remains active, court records show. Borisov and Kopankov are set to be sentenced in late September. According to the criminal complaint, filed in April 2019, the three plotted to rob a large-scale marijuana grower in Northern California, agreeing that Borisov and Kopankov would do "the hard part" by kidnapping a courier and forcing the man to reveal the location of a $3 million cash stash at a Humboldt County property. Kopankov, who knew the would-be victims, allegedly planned to spread false rumors that "Mexicans" were upset with them, in order to misdirect blame after the deed was done. mercurynews.com

Lodi, CA: Burglary Suspect Armed With Baseball Bat Arrested While Trying To Hide In Walmart
A home burglary suspect in Lodi was arrested this weekend after trying to hide inside of a Walmart while armed with a baseball bat, authorities said on Sunday. Dominick Franklin, 29, of Sacramento, was found to be on probation and was booked into jail on charges of burglary and felony vandalism. sacramento.cbslocal.com

Beaumont, TX: 18-year-old sentenced to 7 years in prison for 2019 aggravated robbery of AT&T store

Evansville, IN: Woman arrested after trying to tase Gabe's store employee
● Auto – St George, UT – Burglary
● C-Store – Fayette County, GA – Burglary
● C-Store – Seattle, WA – Burglary
● C-Store – Lexington, KY – Armed Robbery
● C-Store - Bangor, ME – Burglary
● CVS – Guilderland, NY – Burglary
● CVS – Lexington, KY – Armed Robbery
● Discount – Evansville, IN – Robbery
● Dollar General – San Antonio, TX – Armed Robbery
● Dollar General – Jones County, MS – Armed Robbery
● Marijuana - Oklahoma City, OK - Burglary
● Jewelry – Commerce, CA – Robbery
● Jewelry – Albuquerque, NM – Robbery
● Jewelry – Bloomfield, CO – Robbery
● Jewelry – Bakersfield, CA – Robbery
● Jewelry – Indianapolis, IN – Robbery
● Jewelry – Springfield, PA – Robbery
● Restaurant – Vancouver, WA – Burglary
● 7-Eleven – Lehigh Acres, FL – Robbery
● 7-Eleven – Hampton, VA - Armed Robbery
Daily Totals:
• 13 robberies
• 7 burglaries
• 0 shootings
• 0 killed

---
| | |
| --- | --- |
| | Aubree Mori named District Asset Protection Manager for Burlington Stores, Inc. |
Submit Your New Hires/Promotions
or New Position
See all the Industry Movement
---



Feature Your Job Here For 30 Days -
70% Aren't On The Boards
Post your job listing
---
Featured Job Spotlights

Asset Protection Coordinator
Rochester, NH - posted June 17
Preventing and deterring theft and limiting the loss of company assets in the stores through best-in-class service, healthy business partnerships, profit analysis, and investigations. Oversee and complete Asset Protection Department responsibilities including but not limited to internal theft investigations, external theft investigations, and physical security...

Asset Protection Coordinator
York, ME - posted June 17
Preventing and deterring theft and limiting the loss of company assets in the stores through best-in-class service, healthy business partnerships, profit analysis, and investigations. Oversee and complete Asset Protection Department responsibilities including but not limited to internal theft investigations, external theft investigations, and physical security...

Asset Protection Coordinator
Dover, NH - posted June 17
Preventing and deterring theft and limiting the loss of company assets in the stores through best-in-class service, healthy business partnerships, profit analysis, and investigations. Oversee and complete Asset Protection Department responsibilities including but not limited to internal theft investigations, external theft investigations, and physical security...

Sr. Lead, Organized Retail Crime
Baltimore, MD - posted May 25
The Sr Lead, Organized Retail Crime (ORC) is responsible for the direction and support of Organized Retail Crime (ORC) investigations, strategies and training to ensure the effective execution of asset protection and retail initiatives...



Area Loss Prevention Manager
Pittsburgh, PA - posted May 11
Our Area Loss Prevention Managers ensure safe and secure stores through the objective identification of loss and risk opportunities. Our Area Loss Prevention Managers plan and prioritize to provide an optimal customer experience to their portfolio of stores. They thrive on supporting and building high performance teams that execute with excellence...



Area Loss Prevention Manager
Sacramento, CA - posted April 20
Our Area Loss Prevention Managers ensure safe and secure stores through the objective identification of loss and risk opportunities. Our Area Loss Prevention Managers plan and prioritize to provide an optimal customer experience to their portfolio of stores. They thrive on supporting and building high performance teams that execute with excellence...


Corporate Security Manager
Calabasas, CA - posted April 6
The Corporate Security Manager will, among other things, (a) be responsible for ensuring a safe and secure environment for our employees, vendors, and visitors, (b) develop, manage, execute and continuously improve corporate security processes and protocols, and (c) lead a team of security specialists at our corporate offices...
---

Featured Jobs
---
JOB TITLE
COMPANY
CITY/STATE
DATE ADDED

Vice President
Associate VP, Inventory Control
Barneys New York
New York, NY
May 7
Associate VP, AP
Bath & Body Works
Columbus, OH
April 19
VP, LP
Michaels Companies
Irving, TX
May 24

Director
Dir. AP
Bar Louie
Addison, TX
June 1
Dir. AP
Belk
Charlotte, NC
June 24
Zone AP Dir.
Family Dollar
Chicago, IL
June 10
Sr. Dir. Global Security & Business Continuity Planning
Gap Inc.
U.S.
April 30
Dir. Business Continuity Planning
Gap Inc.
U.S.
April 30
Sr. Dir. Risk Management, LP & Safety
Goodwill of Central Florida
Orlando, FL
April 6
Dir. Safety/Risk Mgmt.
Goodwill of SE Louisiana
New Orleans, LA
April 2
Sr. Dir. LP
Harbor Freight Tools
Calabasas, CA
January 28
Dir. Compliance & LP
HearingLife
Somerset, NJ
June 28
Dir. Store LP
Michaels Companies
Irving, TX
May 24
Dir. Global Distribution Safety & Security
Michael Kors
Los Angeles, CA
April 30
Dir. of Safety
Ocean State Job Lot
North Kingstown, RI
June 1
Executive Dir. AP
Panda Restaurant Group
Rosemead, CA
January 28
Director, AP Finance & Analytics
Rite Aid
United States
January 26
AVP, Regional Dir. of AP
Saks Fifth Avenue
New York, NY
June 1
Dir. AP
Walgreens
Springfield, NJ
June 28

Corporate/Senior Manager
Sr. Mgr. AP
HelloFresh
Dallas, TX
May 7
Sr. Mgr Environmental Health Safety
Home Depot
Atlanta, GA
May 14
Mgr Safety Operations
Home Depot
Atlanta, GA
May 14
Head of AP
Ollie's Bargain Outlet
Harrisburg, PA
June 10
Divisional LP Manager
Sherwin-Williams
Cleveland, OH
June 10

---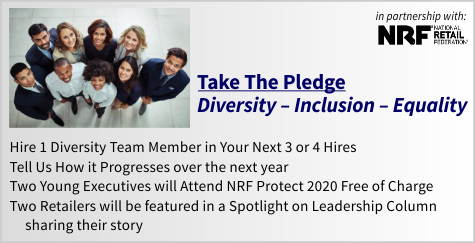 ---

It only takes seven seconds to make a first impression. With a job on the line, the pressure to immediately impress is even more intense. No wonder everyone can get frustrated.

The good news is that no matter what goes wrong -- you go to the wrong building, you spill water, you mispronounce the company name -- it's all about how you recover. The first rule is -- relax, take a deep breath and make a joke about it. Humility, honesty and calming down is the key to showing the employer that even when you're under pressure, you'll react the right way. Think about this before your interview because if something does happen you won't have time to think.


Just a Thought,
Gus



(content subject to approval)
---

Recruiting?
Get your job e-mailed to everyone... everyday
Post on our Featured Jobs Board!
Not getting the Daily?
Is it ending up in your spam folder?
Please make sure to add d-ddaily@downing-downing.com to your contact list, address book, trusted sender list, and/or company whitelist to ensure you receive our newsletter.
Want to know how? Read Here



36615 Vine Street, Suite 103
Willoughby, OH 44094
440.942.0671
copyright 2009-2019
all rights reserved globally