Using lessons from the GFC and Great Depression to help retain your LP Budget

By Rhod Thomas, Chief Commercial Officer at Auror, the Retail Crime Intelligence Platform working with retailers across the world

Some intriguing insights show why investing in Loss Prevention (LP) today is more important than ever, learning lessons from mistakes made during the Global Financial Crisis (GFC). King Rogers, former VP of Assets Protection at Target also shares his experience of managing LP functions through recessions and some of the trends he saw during the GFC.

With planning and budget processes for the next financial year starting over the coming months, some of these insights and statistics should help LP professionals to put forward their case for retaining (and even increasing) budget and headcount for the challenges ahead. Read more


Why security is more important now than ever



By Sean Foley, SVP, National Accounts at Interface Security System, LLC

The Wall Street Journal recently stated that commercial burglaries have almost doubled in New York City since March 12 when a state of emergency was declared. Reason being, thieves are targeting nonessential businesses that have shuttered locations as a result of government directives or are robbing essential businesses that would likely have more cash on hand. Multiple retail organizations are also reporting an increase in shoplifting attempts and point of sale shrink since the beginning of the coronavirus outbreak.

In times like these, as a rise in theft, burglaries and other disturbances are expected, security is more important than ever. Read more

---

Coronavirus Tracker: June 24
US: Over 2.4M Cases - 124K Dead - 1M Recovered
Worldwide: Over 9.4M Cases - 481K Dead - 5M Recovered

Fallen Officers From the COVID-19 Pandemic: 49 |
NYPD Deaths: 45 |
Private Industry Security Guard Deaths: 150+


Where is COVID-19 increasing, spreading, or ending?
This interactive map will show you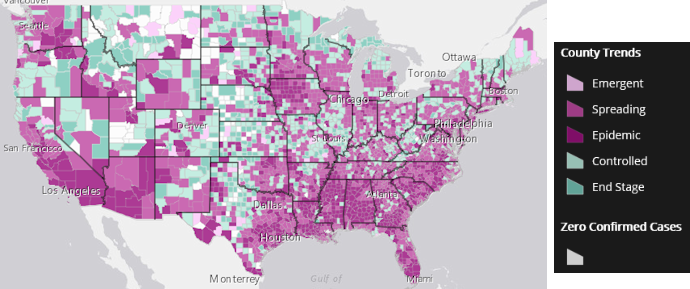 Americans Face New Virus Limbo as Some Reopenings Are Halted

Some states and counties are delaying and even reversing reopenings as virus cases mount in the South and West. The re-openings and closings could go on for months.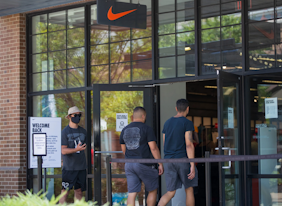 Soaring cases of the coronavirus are forcing cities and states across the country to halt plans to restart their economies and even reimpose earlier limits on public life, increasing worries that premature reopenings could lead to a second round of closures.

In Texas, which reported a record high of more than 5,000 new cases on Tuesday, the governor told local officials they could restrict outdoor gatherings to 100 people and urged residents to stay home. Maine officials called off plans to allow bars to resume serving drinks inside on July 1. The governor of Kansas said rising cases showed that the state was "not ready" to continue easing restrictions. And in parts of central Idaho, where coronavirus cases have exploded in recent weeks, bars are shutting down and gatherings of more than 50 people are again outlawed.

With the number of new daily cases now rising in more than half of the United States, the debate over whether to reimpose restrictions or push ahead with reopening is creating divides between neighboring cities and states that mirror the scattershot responses that emerged as the country went into lockdown this year.

But public health experts who supported the original shutdowns now worry that governments will not be able to constrain the resurgent coronavirus with a blizzard of shifting restrictions that can change the moment a person crosses a city limit or state line.

Hundreds of city, county and state governments have created their own reopening plans, each with different "phases" of economic reopening and each with their rules for how many people can gather at a party, what portion of a restaurant's tables can be full and when people must wear masks. The results can be a baffling patchwork, and one that residents are left to navigate on their own.

Restaurants, electronics retailers, salons and bakeries across the country have been reopening only to shut down weeks later after workers or customers report illnesses — a pattern that business owners fear will repeat itself for months until there is a vaccine or treatment for Covid-19. nytimes.com

Seven states report highest coronavirus hospitalizations since pandemic began
Seven states are reporting new highs for current coronavirus hospitalizations, according to data tracked by The Washington Post — Arizona, Arkansas, California, North Carolina, South Carolina, Tennessee and Texas — as the number of infections continues to climb across the South and West. More than 800 covid-19 deaths were reported in the United States on Tuesday, the first time fatalities have increased since June 7.

Texas and California on Tuesday eclipsed 5,000 new cases of the novel coronavirus over a 24-hour span — records in those states. Arizona, Nevada and Missouri also logged new single-day highs.

Overall, 33 states and U.S. territories now have a rolling average of new cases that is higher than last week. washingtonpost.com

Contact tracing could help avoid another lockdown. Can it work in the U.S.?
To suppress their epidemics to manageable levels, countries around the world have turned to contact tracing — tracking down people who might have been exposed to the coronavirus to ensure they don't pass it to others, a way of stalking routes of viral spread and severing them before they reach more people. And, to varying degrees, it has worked. But, for it to succeed in the United States, experts are cautioning that it's going to take more people, more money, and more cooperation than the country has in place. statnews.com

Florida shatters daily coronavirus case record with 5,511 new infections

84% of Arizona ICU Beds Filled With COVID Patients

Texas governor urges people to stay home as states report surges of new Covid-19 cases

N.Y., N.J., Conn. Announce Joint Travel Advisory, All Visitors From States With High Coronavirus Infection Rates Must Quarantine for 14 Days

Washington becomes the latest state to mandate wearing masks in public - Here are all the others

E.U. May Bar American Travelers as It Reopens Borders, Citing Failures on Virus

---

NYC Comes Alive Again

NYC's Phase Two: Inside Saks and Around Town

In phase two of restarting NYC's economy, stores are opening at their own pace in the days ahead.

At Saks Fifth Avenue, the Purell stations are up, the escalators are rigged with ultraviolet lighting sterilizing the handrails, and with signs cautioning shoppers to ride three steps apart.

When the Saks flagship reopens on Wednesday for shopping, masks will be distributed; elevators will be restricted to pregnant women, the handicapped and the elderly, and the beauty floor will be contact-free. All the spa rooms will be closed, and the beauty staff won't apply any makeup or skin care to clients, who instead will receive wrapped plastic applicators to self-apply the products. It's about demonstration, not application.

Under the city's pandemic guidelines, Saks' allowed capacity for people has been cut in half to 5,500, but that's of little consequence.

Retailers of all types are reopening at their own pace. Macy's Herald Square and Bloomingdale's 59th Street reopened on Monday, as did scores of designer and brand stores along Fifth and Madison Avenues, in SoHo, on 34th Street and in the other four boroughs.

Nordstrom Inc.'s six stores in Manhattan — the women's flagship, the men's store, the two Rack units and the two Nordstrom Local service hubs — are scheduled to open Wednesday, Vince expects a few stores to reopen by the end of this week and Lafayette 148 plans to open its boutiques on July 6. "We don't want to be first," said Deirdre Quinn, the cofounder and chief executive officer of Lafayette 148.

"Even though we are in phase two, a bunch of stores are keeping it curbside and by appointment only," observed Matthew Bauer, president of the Madison Avenue Business Improvement District.

"There are definitely people out shopping and the Apple store was very busy. It had a line outside. Apple provided water and took care of customers as they waited.

"Other retailers will require a few more days," Barth added. "Tiffany will open tomorrow [Tuesday], Saks Fifth Avenue and Sephora on Wednesday. Nike has set Monday, June 29, as its reopening to the public. Those all offer curbside pickup or service by appointment." wwd.com

---

How to De-Escalate Tense Situations

Conflict management expert Dave Young shares tips for retailers



How do you ask somebody to do something they don't want to do without things escalating to violence?

The best thing to do is never let it get to that point. And I want to add — a lot of organizations don't understand this — that it's everybody's job. It's not about training supervisors to put the fire out. It's about training the entire staff on how to not have the fire in the first place.

How do you keep the fire from starting?

Treat people with dignity. It starts with empathy — failing to see the world through someone else's eyes is where most conflict begins. Secondly, listen. Most people will say they're listening when they're actually waiting for a chance to interrupt. Instead of that, I want to really listen, with all my senses.

As part of treating people with dignity, I introduce myself, and I ask and explain. "Hi, I'm Dave Young, I'm an assistant manager or an associate or whatever, and I need to ask you to, say, put on a face mask. I don't know if you noticed, but there are signs on the doors requiring all shoppers to wear masks in the store. I know this is an inconvenience, but we could be fined for not following the CDC guidelines about masks."

I'm not just ordering them to do this or do that, I'm telling them why. I want us to be on the same side. I want cooperation.

Then what? - That's if all goes well. What if all doesn't go well?

If you find yourself faced with a situation like that, is it fair to say that if things had been de-escalated from the initial contact, it wouldn't have happened?

Any last thoughts for our readers?

The better trained your people are, the more the out-of-control situations are a rarity. It's the same situations most of the time when people call us about arguments: They didn't understand me. They didn't hear me. They miscommunicated.

Well, if I know how, I can control those three problems. I can make sure you hear me, I can make sure you understand me and I can make sure you're communicating with me. It's a two-way street. nrf.com


NRF Hosts Hilton President and CEO Chris Nassetta for Retail Leadership Series


The NRF Retail Leadership Series is a virtual program featuring candid conversations between NRF President and CEO Matthew Shay and CEOs from retail brands and leaders across the economy. Shay and Nassetta will discuss leading through turbulent times, how Hilton envisions the future of travel and tourism, and Nassetta's outlook on global economic recovery from the pandemic. nrf.com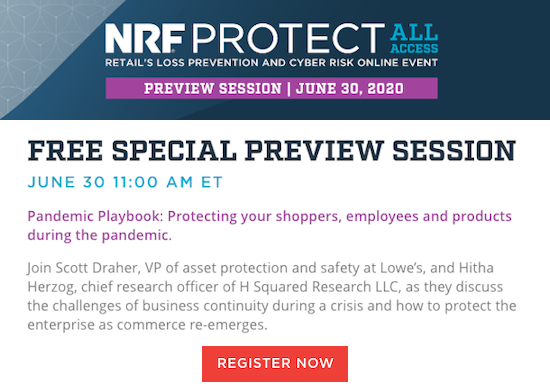 ---

Civil Unrest Update

Woman arrested in arson of Atlanta Wendy's ID'd as Rayshard Brooks' girlfriend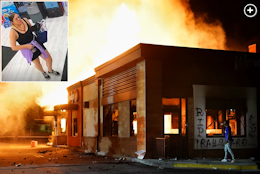 Deputies have arrested the woman accused of torching the Atlanta Wendy's where Rayshard Brooks was gunned down by police.

Natalie White, 29, was apprehended Tuesday in connection to the arson that burned down the fast-food chain's location during protests on Saturday, June 13, a day after Brooks was killed in its parking lot, according to the Fulton County Sheriff's Office.

Brooks had referred to White as his "girlfriend" during the June 12 traffic stop that ultimately led to his death, body cam footage shows. White's lawyer on Tuesday confirmed the two were "close friends" but declined to comment further on their relationship. nypost.com foxnews.com

Philadelphia, PA: Cleaning company gives sneakers to people in need following unrest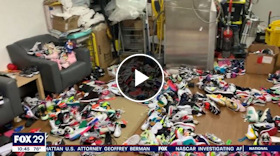 S & B Organic Cleaning Company is providing thousands of sneakers to people in need after the recent unrest and looting in Philadelphia. "We were contracted to clean six sneaker stores in the city of Philadelphia. We went in and separated the trash from the sneakers," said Sharon Leaks-Morgan, the founder and President/CEO of S & B. Morgan who says she was shocked when companies informed her that they were going to throw away thousands of shoes that became unsellable after looting. "So we thought since we're working at the same stores that they're all the same shoes, so we brought them back here and we've been finding some matches," Morgan said. After the company's work, new brand name sneakers are ready for people in need. They've also found many pairs of different style shoes that fit, and can benefit hundreds of people in the area. fox29.com

Washington, DC: Hundreds of National Guard troops mobilized to protect DC monuments

Madison, WI: Crowds Tear Down Statues, Attack Wisconsin State Senator

Philadelphia, PA: Suspect sought in connection to 7-Eleven fire set during violent riots last month; $5k reward offered

---

Leading Retailers Call for Criminal Justice Reforms

Addressing racial injustice first step toward healing
Brian Dodge, president of the Retail Industry Leaders Association (RILA), the trade association for America's leading retailers, issued the following statement urging Congress to pass bipartisan criminal justice reforms:



"The killing of George Floyd was a wakeup call, compelling us all to confront the harsh reality and long, painful history of racial injustice in America. Leading retailers have spent the last several weeks listening to employees and customers and exploring ways they can contribute to positive and meaningful change.

As retailers reflect upon the prevalence of racial injustice and inequity, it is clear that in addition to looking inward at business practices and policies to increase representation and opportunities for people of color, there is a critical need to look outward at the policies that contribute to injustice and for retailers to engage where appropriate to bring about reforms. The first area of focus must be criminal justice reform.

For our system of justice to function properly, we must have faith that all law enforcement officers will exercise their exceptional authority responsibly and without prejudice. The convergence of discrimination and overuse of force, particularly in minority communities, has dealt a blow to many Americans' faith in law enforcement. We must take a hard look at the policies of policing and address the shortcomings that have enabled these grievous incidents to occur. Until we can assure every American family that their sons and daughters will be treated equally and with dignity, we cannot hope to re-build the trust that must exist between law enforcement and our communities.

Leading retailers urge Congress to take bipartisan action on meaningful reforms that get at the roots of these incidents and begin to rebuild trust in law enforcement. Retailers support reforms that properly address law enforcement's use of force, including chokeholds and no knock warrants.

Reforms should also:
● improve federal data collection on incidents of police misconduct;
● require use of body cameras and other technology to modernize policing;
● make lynching a federal hate crime;
● direct resources for de-escalation training and other best practices; and
● ensure accountability for incidents of police misconduct." rila.org

---

Privacy Advocates Come Out Against Technology Predicting Criminal Behavior

New Coalition Calls to End 'Racist' A.I. Research
Claiming to Match Faces to Criminal Behavior

"Criminality cannot be predicted. Full stop."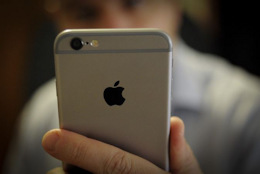 More than 500 experts on artificial intelligence, technology, and sociology have signed a letter addressed to a major academic publisher asking to halt the publication of any research that uses machine learning to predict whether someone might commit a crime.

The letter was written in response to a May 5 press release from Harrisburg University in Pennsylvania, which stated that two professors and a PhD student had created software that could predict whether someone was likely to commit a crime based on nothing more than a picture of their face.

Harrisburg's press release claimed that the new software is 80% accurate and completely unbiased, meaning it supposedly contained no statistical predisposition to predict someone was more likely to be a criminal based on their race or gender. It also pitched the software as a tool for law enforcement.

The university, which did not immediately respond to a request for comment, took down its press release on May 6 and said it would post an update after the research was published.

But the experts looking to stop this research, who have named their group the Coalition for Critical Technology, say the paper's goal to predict criminality was only the latest in a series of similarly unscientific efforts that continue to be laundered through mainstream academia. While the science behind these studies has been debunked, papers attempting to draw a correlation between someone's face and their behavior continue to be published. medium.com biometricupdate.com

Editor's Note: It's important to understand and know the advisories' points and comments when introducing new technology that impacts the safety of the community, consumers and potential associates.

Google employees petition company to cancel police contracts
More than 1,600 Google employees circulated a petition internally, calling for Google to end police contracts. The petition states that the signed employees are "disappointed" in Google's response to the aftermath of George Floyd's killing, despite donations the company made to black businesses. The letter tells the company to "take real steps to dismantle racism" by cutting off business contracts with agencies. cnbc.com

Patagonia, The North Face and REI join Facebook boycott
Three of the country's most high-profile outdoor apparel retailers have joined a boycott campaign against Facebook, which ranks as the second-largest U.S. digital ad player after Google. The "Stop Hate for Profit" campaign was launched last week by several U.S. civil rights groups who said Facebook (which also owns Instagram) was doing too little to stop hate speech on its platforms. In a full-page ad in The Los Angeles Times last week, the groups called on advertisers to use their power to force Facebook to make changes to how it handles hate speech and disinformation. The groups, which included the Anti-Defamation League and the NAACP, called for an ad boycott of Facebook during the month of July, with a hashtag of #StopHateforProfit. chainstoreage.com

Learn and Listen: Race and Equality in the Workplace
Discussions of race and equality, sparked by the recent protests over police brutality against black men and women, are likely to arise in the workplace. What do you do, as a manager or human resources professional, if they occur on company time? Facilitate them, or quell them to avoid conflict?

There's no one-size-fits-all way to handle these sensitive workplace conversations or related actions. The response will vary according to an organization's size, geographic location and mission; organizational culture; diversity, equity and inclusion (DEI) efforts; and other factors. The protests are a piece of a larger discussion about race and equality. shrm.org

Free LinkedIn Resources: Combating Bias At Work
As a growing number of companies pledge to root out racism and discrimination, it's more important than ever to keep informed. LinkedIn Learning has compiled a list of free resources — now available for free — that review current thinking and best practices on essential diversity, inclusion and belonging topics such as bias, allyship and accountability. Learn More Here

GNC files for bankruptcy, could close up to 1,200 stores

Why Gap's lawsuits over unpaid rent could usher in new commercial real estate terms

Tackling the Unsolvable Problem: The Bottomless Email Inbox

Publishing Note: LP Newswire will not be published tomorrow and will resume publication Thursday, July 2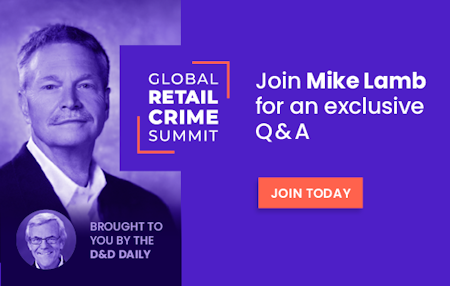 RH-ISAC 90-Day Complimentary Membership Offer



RH-ISAC is excited to offer a 90-day complimentary membership for retail, travel, and hospitality companies to join our highly active intelligence and information sharing community. This exclusive offer ends on June 30, so make sure to contact us today at membership@rhisac.org.

Join the strong community RH-ISAC has built to secure and protect the retail and hospitality sectors and the billions of people who rely on a stable, functioning system. rhisac.org

RH-ISAC Cyber Thursday Webinar:
Tomorrow @ 11:00 am ET
Magecart & Formjacking Victimology:
The Malicious Script Impacting the eCommerce World
Magecart, an umbrella term for dozens of criminal groups that place skimming code in the JavaScript of websites to intercept data typed into forms on online stores, is one of the leading threats facing eCommerce today. With the retail world now more than ever positioned to favor online transactions, Cyber Monday has quickly gone from a one-day event, to the new normal for retailers to keep their customers engaged and ensure spending habits continue. While Magecart and similar threats have been on the rise, experts predict we haven't seen the worst of it and these malicious threats should not only be something we should expect, but organizations should plan for. Register Here

---

IoT's Wild Wild West Coming to an End?
Coming Soon: 'Trust Mark' Certification for IoT Devices

Program, Which Could Become Global, Designed to Evaluate Security of Connected Devices

From connected thermostats to networked door locks and security cameras, every new endpoint potentially holds risk. But the IoT Alliance Australia is developing an independent certification and testing program that's designed to help ensure connected devices meet high security and privacy standards before they hit the market.

The program, called the IoT Security Trust Mark, is aimed at helping connected device manufacturers embed safety and security by design as well as proactively protect consumers, says Matt Tett, who is chair of IoTAA's cybersecurity and network resilience workstream enabler and managing director of Enex TestLab. The effort, slated to launch in September, could eventually expand worldwide.

There's been much effort worldwide to ensure smart devices don't introduce security risks. ENISA in Europe released good security practices for IoT guidelines two years ago. Also in 2018, the U.K. released Code of Practice for Consumer IoT Security for manufacturers.

In the U.S., a new law, SB 327, took effect in January in California that mandates IoT devices must have reasonable security features. And, the Cyber Shield Act has been introduced in the U.S. Congress for the second time. That act would introduce benchmarks that connected devices have to meet to earn a "Cyber Shield" label.

But for the most part, IoT manufacturers today aren't bound by legislation or regulations, which also can be tricky to write given the changing nature of security requirements.

The Trust Mark program will have an independent decision authority that decides whether products are approved, Tett says. The products will be evaluated by separate, independent testing facilities. In other countries, a host country IoT association can promote and market that evaluated products that have gone through the program, Tett says.

"IoT is not just an Australian problem," Tett says. "It's the world's problem." govinfosecurity.com

60% of Businesses Plan to Spend More on Cyber Insurance
Cowbell Cyber today released "The Economic Impact of Cyber Insurance," a survey analysis focused on cyber insurance for SMEs. The Cowbell Cyber analysis is an extension of "Driving Cybersecurity Performance" — a research report published by ESI Thoughtlab — and specifically extracts data for cyber insurance buying intentions, drivers, satisfaction, limits, and disparities between SMEs (revenue <$1B) vs. large enterprises (revenue >$1B) in the United States.

65 percent of SMEs are planning to spend more on cyber insurance as part of their cyber resilience plan in the next two years, compared to 58 percent of large companies.

More than 70% of SMEs have a coverage limit lower than $1 million and less than the total cost of expenses and loss related to a cyberattack they have experienced in the past or expect to face in the future.

• On average, organizations opt for cybersecurity insurance coverage limits of about 0.14% of revenue

• Cyberattacks using password and credential reuse cause the greatest losses today and the greatest risk over the next two years

• Multi-Factor Authentication (MFA) is significantly under-deployed in SMEs (18 percent) compared to very large enterprises (43 percent)

• 55 percent of SMEs point to employee-owned end-user devices as the highest risk in two years.

To download Cowbell Cyber's cyber insurance survey analysis please visit here. To obtain access to ESI Thoughtlab's research report, please visit here.

Industry leaders join forces to launch PayID, a universal payment ID
Leading technology, finance and nonprofit companies join forces to announce the launch of PayID, a universal payment ID to simplify the process of sending and receiving money globally – across any payment network and any currency.

GoPay, Ripple, Blockchain.com, BitPay, Brave, Flutterwave, Mercy Corps and others have collaborated on the development of PayID through the Open Payments Coalition, a multinational alliance of industry leaders

PayID brings together companies across all industries with an open solution for payments, marrying traditional finance, and the new world of fintech under one standard. helpnetsecurity.com

Canada's Reopening
More Canadians Refusing to Work
- Contact Tracing Tech

More Canadians are refusing work due to COVID-19 — but it's tough to get authorities to agree

Fear of COVID-19 is not enough to justify work refusal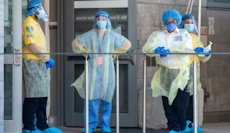 Data on work refusals reported to provincial labour authorities shows there's been a spike in the number of people who have formally refused to work citing dangerous conditions. But virtually none of those work refusals is being upheld, which may illustrate just how unprepared existing labour laws are for dealing with COVID-19.

All provinces have laws allowing people to refuse dangerous work. But a general fear of contracting COVID-19 is not enough to justify a work refusal, and neither are the risks associated with travelling to-and-from work, illustrating the challenges Canadians face as they balance exposure to the virus with getting back to the office or factory floor.

As some Canadians grapple with whether it's safe to return to their jobs, provinces are going ahead with reopening plans that will see more Canadians getting back to their workplaces. cbc.ca

Canada taps Blackberry, Shopify to help it develop COVID-19 contact tracing apps

The new app will use Bluetooth tech and will likely launch in July in Ottowa.

Canada is the latest in a long line of countries looking toward contact-tracing apps. Two of its tech giants, Blackberry and Shopify, are joining forces to work with provincial and federal governments on the tools, according to a Reuters report.

The new tech, which employs Bluetooth technology, is expected to launch in July in Ottawa. Dubbed COVID Alert, its users can tell the system if they have tested positive for the virus, and the tech, in turn, will be able to alert individuals who came into contact with them.

Canada already has a special app for individuals entering the country, called ArriveCAN. It lets people arriving in the country submit the coronavirus-related data and required questionnaire to before entering Canada. mobihealthnews.com

Ontario records slight spike in new COVID-19 cases, confirms first death under age 20

Planes, salons and grocery stores: Companies that require face masks in Canada

Ontario to allow Toronto and Peel Region to enter Stage 2 this week

Canada hits 100,000 coronavirus cases, major challenges remain

---

'Defund the Police' Movement in Canada
Ottawa PD Reimagined? - Retailers Under Scrutiny

Defund the Ottawa police, groups tell police board
People calling to defund the Ottawa police brought their message directly to the group overseeing the force's budget Monday night. Four of the five members of the public who addressed the Ottawa Police Services Board asked it to redirect money from police to social services such as mental health and housing.

They said officers too often resort to the use of force, especially against people from racialized communities, and are ill-equipped to respond to calls involving people with mental health issues.

"We need to reimagine what law enforcement looks like in Ottawa," said Robin Browne, a member of 613/819 Black Hub, an advocacy organization. "We're not calling for the abolition of policing … Rather a proper, reallocation of funding that could begin the process of ending the culture of police brutality." cbc.ca

Oshawa store owner says he didn't know Nazi, Confederate flag items were for sale on his website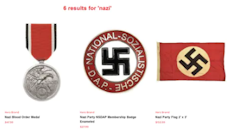 An Oshawa military surplus store has pulled Nazi and Confederate flag items off its online shop after being contacted by CBC Toronto this week about concerns they were being sold. There were more than 10 items for sale with a swastika or other Nazi-related symbols, including flags, wall and desk ornaments, belts, a badge and a medal. None of the items are authentic, but newly-made replicas.

The site also included more than 50 products with the Confederate flag, including several knives, a toy truck, ornaments and a decal for gun magazines. CBC Toronto spoke by phone with Jeff Schwartz, the owner of Hero Outdoors, after being alerted about the items by a concerned viewer. Schwartz said he wasn't aware the items were for sale on his website and that they were immediately taken down. cbc.ca

Week of pop-up protests condemns anti-Black racism in Manitoba


Calgary, AB: Police investigate shooting in Marlborough Mall parking lot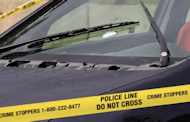 Calgary police are investigating after gunfire was reported in the parking lot of Marlborough Mall in the city's northeast Saturday afternoon. According to police, officers were called to the 400 block of Marlborough Way N.E. around 3:40 p.m. Saturday after receiving reports of shots fired.

On arrival, police found a vehicle that had been hit by gunfire. Shell casings were also found. No suspects were taken into custody. "Mall Security is cooperating with Calgary Police Service who are investigating an incident which occurred in the parking lot on June 20, 2020," the statement read. calgaryherald.com

St. Catharines man stole thousands of dollars in merchandise from Niagara businesses


Robberies & Burglaries

• C-Store - Kingston, ON - Armed Robbery
• C-Store - Sudbury, ON - Burglary


Shootings & Deaths

Carson, CA: Man killed in confrontation with Security Guard at Albertsons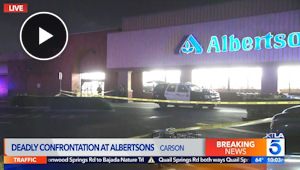 One person is dead after a confrontation between a security guard and a shoplifting suspect at an Albertsons in Carson, witnesses and officials say. The incident was reported at the Albertsons on the 100 block of East Carson Street around 6:45 p.m. Lt. Derrick Alfred with the Los Angeles County Sheriff's Department said two men went inside the Alberstons store and stole a couple of items before running out. Employees and shoppers alerted the security guard, who confronted the men in the parking lot and a fight occurred. The security guard and one of the suspects suffered stab wounds during the fight and were taken from the scene to a hospital. The suspect later died at the hospital. Alfred said some of items stolen appear to be beer and toilet paper. Authorities are still determining who the knife belonged to, but it did not appear that the security guard was armed. Alfred said the second shoplifting suspect fled the scene. An investigation is ongoing. ktla.com

Tulsa, OK: C-Store Armed Robbery turns violent, 1 employee shot and killed
A man shot and killed a convenience store clerk on Tuesday night before taking items from the store and fleeing. Tulsa police were dispatched about 11:15 p.m. to a convenience store at the intersection of Martin Luther King Jr. Boulevard and East Pine Street. Officers found one man dead on arrival. Two employees were taking out the garbage when a masked man approached, a Tulsa police supervisor said. Words were exchanged, and the masked man pulled a gun. tulsaworld.com

Riverside County, CA: Deputies Shoot, Kill Suspected Burglar At Palm Desert Gun Store
A man suspected of burglarizing a Palm Desert gun store was shot and killed by deputies Monday night. The fatal shooting occurred around 10:30 p.m. at the store located on Boardwalk. Deputies responded to a call about a burglary in process at the store, with suspects still inside. When they arrived, deputies found an unoccupied vehicle rammed into the store's front entrance. Deputies surrounded the business, and at some point an armed man exited the store's front, which is when deputies fired, according to the sheriff's department. patch.com

St John, MO: 1 woman dead, 2 hurt in shooting at Applebee's near St. Louis
A man was arrested in a shooting that left one woman dead and two others wounded, including a firefighter, at an Applebee's restaurant in suburban St. Louis, authorities said. St. John Police Chief said a man walked into the St. John restaurant about 9:20 p.m. Monday and opened fire. The chief said it appears that he targeted two women, killing one and leaving the other with non-life-threatening injuries. KTVI reported that the motive is unknown. Fire Chief Kevin Stewart said the third victim was a firefighter who was shot while eating at a different table with other first responders. He said she had just finished training and was a bystander. As of early Tuesday, the firefighter was in critical but stable condition. newspressnow.com

Durham, NC: Police investigating person found murdered outside Tobacco store
According to police, a person was shot and killed around 11 p.m. Tuesday, outside the 98 Tobacco Shop. Police said they're not sure what led up to the shooting and they currently have no suspect information. cbs17.com

Venice, CA: Two Shot, Killed, In Parking Lot At CVS / Whole Foods
Two men were killed in a shooting in the parking lot of a CVS Pharmacy and Whole Foods in Venice and the shooter was at large Tuesday morning. The shooting occurred about 9:15 p.m. Monday in the parking lot in the 100 block of Lincoln Boulevard, according to the LAPD. A motive for the shooting was unclear. "Victim one and victim two were standing in the parking lot when a suspect approached on foot striking both victims," Officer Jader Chaves of LAPD. patch.com

Bon Air, VA: One person suffers life-threatening injuries in shooting at Chesterfield Towne Center
One man was transported to the hospital with life-threatening injuries after a shooting inside Chesterfield Towne Center Tuesday evening. Around 6 p.m., police received multiple calls about a fight that ended in gunfire. Every entrance and exit to the Town Center was locked down as police and tactical teams did a store by store search and cleared the mall for forensics to do their part around 8 p.m. "At 6:09 pm this afternoon, we got a call for a fight in progress," said Maj. Mike Louth. "Somehow gunfire erupted. It resulted in one victim being taken to the hospital with life-threatening injuries." Police are still investigating and developing suspect information. wtvr.com

Seattle, WA: Police investigate 3rd shooting near Seattle protest zone
Police on Tuesday were investigating the third shooting incident near a neighborhood protest zone in Seattle that has been occupied since a police station was largely abandoned after clashes with demonstrators over a week ago. The latest shooting occurred early Tuesday and left a man in his 30s wounded in the Capitol Hill neighborhood east of downtown. His injuries were not life-threatening. Lorenzo Anderson, 19, was killed Saturday and the condition of a 33-year-old man shot around the same time was upgraded Monday to satisfactory. A 17-year-old boy was shot in the arm Sunday night near the area. He was treated at a hospital and released. wgnradio.com

Robberies, Incidents & Thefts

Rash of Gun Store Burglaries Put Strain on ATF
A rash of gun store thefts has alarmed law enforcement officials amid widespread protests accompanied by looting and vandalism across the U.S., Politico reports. In the last days of May and first week of June, there were more than 90 attempted or successful burglaries of gun stores, says the Bureau of Alcohol, Tobacco, Firearms and Explosives. More than 1,000 guns were stolen in that period. ATF's Tom Chittum says, "It's the biggest spike I have ever seen of gun store burglaries." thecrimereport.org

Lafayette, IN: Police seeking Burglary suspect in Multiple June 1st incidents at Best Buy, Verizon, Walmart and a Liquor Store

Superior, WI: Impaired driving in Menards lumberyard leads to 5th OWI charge

Sentencing:
Romanian National Sentenced to Four Years in Prison for Installing Identity Theft Devices on ATMs

Counterfeiting:
International Falls, MN: U.S. Customs officers seize over $460K in counterfeit tablets