---

Two Retail Industry Veterans
Announce Retirements

Gary Johnson, Current Director, AP & Safety for Guitar Center, Retiring at End of July After 40 Years of Leadership


Retail veteran Gary Johnson is retiring after 40 years of leadership in the Loss Prevention Industry. Currently serving as Director of Asset Protection & Safety at Guitar Center (till end of July) he has had leadership roles as VP Loss Prevention at Vitamin Shoppe, VP Asset Protection at A&P Supermarkets, Director of Loss Prevention at Barnes & Noble, Inc., and field level roles at Pier 1 Imports, Ivey's Department Stores and Osco Drug Stores.

He is a board-certified CPP, ASIS member, and has been actively involved in our industry; as one of the founders of the LP Research Council, volunteering on LP Magazine's Editorial Board, serving on the LP Foundation's Benevolent Committee and holding numerous roles on the NRFs Advisory Council including Chairman, Vice Chairman, and Chair of the Awards Committee that most notably introduced the NRF's Ring of Excellence.

Reflecting on his career and retirement, Gary said:

"After 40 years in the LP trenches, I've certainly experienced huge changes in the retail environment; some amazing advancements and some, well, not so positive realties for today's retail workers. It's been a great run, but it's time to ride off into the sunset and make way for the next group of LP professionals to leave their mark. To those carrying on; remember, Loss Prevention isn't a spectator sport! Get off the sidelines and be involved. Only then will you make the biggest difference."

"Thanks to the many who have helped and inspired me along the way: I've had great LP team members, Ops partners and HR business partners, as well as Industry colleagues at NRF, LPRC, RILA, LP Magazine and, of course, the vendor community."

"Be involved. Be dedicated to the truth. Be Safe."


Susan Baker, Current VP Asset Protection for EZCORP, Retiring at End of June


Susan has spent more than 40 years in the loss prevention industry, beginning her career in 1982 as Corporate Manager at National Convenience Stores. Currently, she serves as Vice President Asset Protection for EZCORP. Throughout her career, she has held LP/AP/Safety & Security leadership roles with Dollar General Corporation, Blockbuster, Wyndham International, and Darden Restaurants.

In a statement to the D&D Daily, Susan said, "When I started in 1982 at National Convenience Stores I don't believe there was a female VPLP anywhere. By the time I became VP at Blockbuster in 2002, I was among only a couple 20 years later."

Congratulations to Susan on a successful and trailblazing career in the loss prevention industry!
---

---

Register Today!

The 11th Annual Axis Retail Leadership Forum

Sunnyvale, CA | August 14 -16

Google it! We're heading to Google Cloud's campus in August!



When looking for ARLF's 11th destination, we literally Googled it! This year we're heading to Google Cloud's Campus in Sunnyvale, CA. For 11 years, Axis has provided an open platform for retailers to discuss industry trends, technology, security, and all the issues that come along with them. Join us for an opportunity to learn with and help your industry peers address new topics and common challenges in retail.

Click here to register and learn more

---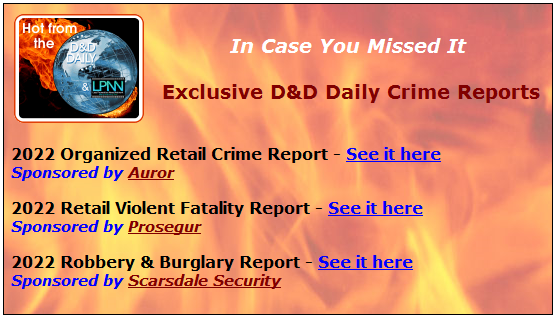 ---

The U.S. Crime Surge
The Retail Impact

Is Organized Retail Crime Finally Beginning to Peak?
The shrink era may have hit its "cyclical peak" as retailers and authorities step up their anti-crime measures and focus more on the issue

Retailers are facing 'shrink' from an increasing 'organized retail crime' threat—but UBS says it won't last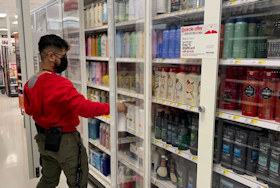 The rise in crime has already seriously affected some retailers' earnings, forcing them to fight back by locking up products in stores that are consistently targeted by thieves. Target said last month that it now expects its shrink losses to reach $1.3 billion in 2023—a $500 million increase from a year ago.

But Walgreens CFO James Kehoe said in an earnings call earlier this month that shrink at his stores has "stabilized," adding that "maybe we cried too much last year." And now, a UBS team led by equity research analyst Michael Lasser is arguing that the shrink era may have hit its "cyclical peak" as retailers and authorities step up their anti-crime measures and focus on the issue.

"There are periods where shrink rises and ebbs," he wrote in a Tuesday research note, arguing recent data suggests "the peak of the shrink cycle" is already here and investors might be able to profit from the turnaround.

The anti-shrink measures and beneficiaries

One of the key reasons shrink tends to be cyclical is that retailers and authorities typically crack down when it gets too severe, and that's what's happening now. Lasser noted that retailers are making "new investments in technology when addressing their plans to tackle shrink," including the use of RFID chips to track inventory and facial and license plate recognition systems to track shoppers.

Lasser said these tech-based security tools should help prevent theft along with classic strategies like changes to return policies, increased employee screening, and the addition of security personnel. And while retailers have been looking for their own solutions to the retail theft problem, they've also been working with authorities. UBS found in its discussions with retailers that there is increasing "cooperation with local authorities to better address shrink and mitigate the effects."

Lasser also noted that the Integrity, Notification, and Fairness in Online Retail Marketplaces for Consumers Act (or INFORM Consumers Act) should help with retailers' shrink problem. The recently passed federal law that will take effect by the end of June is meant to deter criminals from selling stolen, counterfeit, or unsafe items in online marketplaces. fortune.com


New Law Establishes New 'Aggravated Shoplifting' Crime
It would punish thieves with up to 9 years in prison

New organized retail crime law goes into effect in New Mexico
For more than a year, police officers have been trying to crack down on so-called "organized retail crime." Now, a new law is going into effect that could help lock up thieves.

Lawmakers heard the concern from officials and retailers alike. In 2023, they passed a law intended to help put retail criminals behind bars. That law went into effect on June 16, 2023. Bregman, whose office often prosecutes accused thieves, says the new law gives him another tool to try to keep the community safe.

The law allows prosecutors to add up the cash value of stolen goods in certain crimes to decide what penalty criminals should get. The higher the total value of the goods stolen, the stricter the penalty, all the way up to a second-degree felony (with up to 9 years in prison) if criminals steal more than $20,000-worth of goods.

"We're able to aggregate those shoplifting cases into felonies," Bregman says. "And I think it's going to make a difference. And I'm looking forward to this law taking effect."

The law also allows prosecutors to charge criminals with a new crime: "aggravated shoplifting." Under the new law, if someone unlawfully assaults a person with a deadly weapon while shoplifting, they can be charged with a third-degree felony.

While Bregman is positive that the new law will make a difference, he does note that there are complex factors behind some of the county's shoplifting issues.

"There are people that are out there that are shoplifting to feed a drug addiction that they may have," Bregman explains. "We do what we can to divert those folks out of the criminal justice system and get them the mental health treatment they need." But he reiterates that his office is going to use the new law to hold repeat retail criminals accountable. krqe.com


Grocery Stores Continue to Demand Facial Recognition to Curb Shoplifting
'We must have a way to protect ourselves from going out of business'

Grocery stores in NYC fight facial recognition software bill

While the tech is said to reduce shoplifting, politicians are trying to make it obsolete

Fairway's parent company, Wakefern Food Corp., told CBS New York that facial recognition technology is helping prevent more crime in stores. The algorithms within the software are able to reduce shoplifting.

That said, New York City grocery store owners are opposing a bill that would limit the use of facial recognition software. Early last month, the city council called for businesses to inform customers and get their written consent before using biometric recognition on them, or face a $5,000 fine.

At a hearing last month, Avi Kaner, co-owner of the Morton Williams supermarket chain, testified that small businesses cannot combat theft effectively without tools including facial recognition, adding that he had to hire off-duty New York police officers for the chains' 16 locations at a cost of over $1 million to cut shoplifting.

The grocery chain operates stores primarily in Manhattan and employs over 1,000 full-time union employees. During COVID, Kaner said, "Our stores stayed open 24/7 … as people were either hunkered down in their apartments or fleeing the city. Since then, our stores have been under assault by theft, driven directly by New York City's refusal to prosecute thieves. Stealing up to $1,000 at a time is now an entitlement in New York City."

Kaner also told SN that, just like many drugstores have shuttered their doors, supermarkets are now doing the same. "We must have a way to protect ourselves from going out of business," he said.

Kaner added that in the past, "We would take Polaroid photos of thieves and scotch tape them by the time clocks, so employees could recognize the thieves if they enter the supermarket again." Kaner believes that there is no difference between that and using facial recognition.

"If a thief is caught on camera wiping out an entire section of the supermarket, we must have the ability to prevent that thief from coming into our supermarket again," he said. supermarketnews.com


Will the U.S. See a Summer Crime Surge?
Officials look to address summer crime surge already underway in DMV
With the start of summer right around the corner, officials are addressing ways to help combat summer crime surges nationally and across the DMV.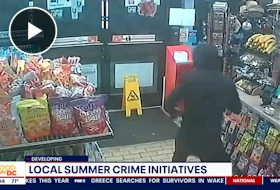 Communities across the nation are reporting an increase in crime, as Attorney General Merrick Garland reported Wednesday that the DEA's "Operation Overdrive" is responsible for the seizure of more than 13 million deadly doses of fentanyl and 1,300 illegal guns, along with more than 1,700 arrests over the past two years.

Law enforcement and U.S. Attorneys met at the Justice Department on Tuesday to discuss potential strategies to help address crime as communities nationwide brace for a surge in criminal activity this summer.

Within the DMV, Fairfax County's summer crime initiative will include an increase in police patrols, community engagement, and creating ways to work with businesses on a long-term solution plan. Maryland Governor Wes Moore announced the Safe Summer Initiative in Maryland Thursday morning which will take an "all-above approach."

D.C. Mayor Bowser announced the city's summer crime initiative which will include police using data to map out four targeted areas in each district where there will be a higher police presence. Police will then evaluate the patrolling strategy, spending roughly 90 days in the selected targeted areas. fox5dc.com

Click here to see the latest installment of our summer gun violence study


Could Dallas Be the Model to Other Cities Battling Crime?
America's big cities have seen a crime surge. Not Dallas — thanks to its mayor.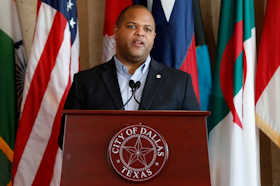 The tribulations that have swept America's big cities over the past few years have been nearly biblical in scale: a pandemic, racial strife, rising homelessness, a surge in violent crime. Which is why municipal elections across the map — in New York, Chicago, Los Angeles and Philadelphia, among others — have been especially contentious and ideological. Dallas, however, stands as an exception.

When Johnson took office, violent crime was rising in Dallas to levels not seen since the 1990s. "And then it got even worse once the pandemic hit," Johnson told me. "I think it actually required a slightly different skill set than what is normally required. And that skill set really revolves mostly around a certain amount of conviction around some principles and being willing to hold the line on some things and withstand some direct hits politically."

Those political hits came during the racial reckoning that followed the killing of George Floyd in Minneapolis in 2020. As in other cities, there were calls in Dallas to "defund the police," and the city council was considering trimming the budget by cutting police overtime by $7 million.

Johnson not only opposed the idea but also made a counterproposal to boost the number of officers on the street — and to pay for it by reducing what he called the "bloated salaries" of the highest-paid city officials instead. "#DefundtheBureaucracy," he tweeted. Black Lives Matter protesters marched on his house multiple times. And the city council resoundingly voted down his salary-cut proposal.

Johnson also demanded a more aggressive strategy for combating violent crime — which was delivered by his new police chief, Eddie Garcia, who took over the department in early 2021. Parts of it involved tactics such as deploying "violence interrupters" to resolve street-level conflicts and guide those who need them to social services, and cleaning up blighted areas where crime can breed.

The plan that Garcia developed, working with criminologists at the University of Texas at San Antonio, also refocused policing in Dallas on "hot spots." Just 50 of these hot spots accounted for almost 10 percent of violent street crime in Dallas. These high-risk areas were where the department sent police cars to sit with their emergency lights on or where 10-officer crime-response teams were dispatched.

Statistics suggest it is working. Of the nation's largest cities, Dallas appears to be the only one to buck the trend of rising crime; in each of the past two years, statistics for murders, rapes and aggravated assaults have gone down. washingtonpost.com


Malls Continue to Beef Up Security Amid Violence Surge
Destiny USA hasn't said, but Mayor details how mall security has improved
In the absence of any kind of comment from Destiny USA management, Syracuse Mayor Ben Walsh detailed some security enhancements that have happened at Destiny USA this year.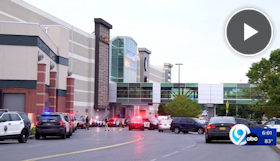 NewsChannel 9's interview with Mayor Walsh was the second of such conversations this year. The first was a result of a shooting in February. The most recent, Tuesday, was inspired by a shooting outside a mall entrance on Saturday.

After the shooting in February, Destiny USA ownership took six days to respond. The statement failed to include any specific security improvements the mall was planning to make. Four months later, another shooting on mall property.

Mayor Walsh cited a briefing he was given by Police Chief Joe Cecile, saying Destiny USA has increased security checks at the entrance, doing more to enforce the age limit, increasing patrols of the parking garage and installing more cameras around the facility.

"It appeared that a number of those steps had been taken," said Mayor Walsh. "That's something we certainly appreciate. Until we have an extended period of time where something like this doesn't happen, it suggests work still needs to be done, and we're committed to it whether we control everything or not."

Walsh noted that the number of shootings resulting in injuries is down compared to last year, according to police data. localsyr.com


Macon leaders seek permanent closure of M&M Grocery amid crime surge

Retail Crime Wave Strikes San Mateo, Calif.

---

Political & Cultural Wars Continue to Play Out in Retail Settings
Transgender man says he was denied hormone replacement meds at Oakland Walgreens
A transgender man took to Reddit to speak out about a local Walgreens pharmacist refusing to give him his prescribed medication, all because it "went against his religion."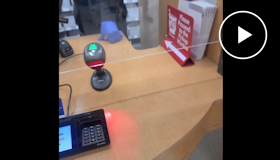 Roscoe Rike, 30, of Oakland, says he has been going to the Walgreens pharmacy on Telegraph Avenue for nearly a decade. He's been picking up his HRT, or hormone-replacement therapy, at the same location for the past three years, always without issue.

Rike says this time was different. A pharmacist that Rike had never seen at the location before asked what exactly the medication was for, which seemed unusual.

"I told him I was pretty sure that it wasn't any of his business," Rike said. At this point, the pharmacist then told Rike that he would not be able to fill the prescription "due to his religious beliefs," Rike said.

After another exchange, the pharmacist can be heard suggesting that Rike come back a while later, when another member of the pharmacy team would help him. The video cuts off. Rike says he refused to come back at a later time, as he had already called the store to confirm his medication was ready and had walked over to pick it up.

"The manager who arrived apologized profusely, as did a few of the other workers," Rike said. The manager was able to give him his medication, but Rike said that's not enough. "I don't know about the legality of what he did, but if it was legal, we need to change the law," Rike told KRON4. kron4.com


Dollar General Safety Shutdowns Continue
Cluttered aisles, emergency exits cause more shutdowns of Dollar General stores
A Burke County Dollar General store is closed for the second time within the past year, due to cluttered aisles that cause a fire hazard.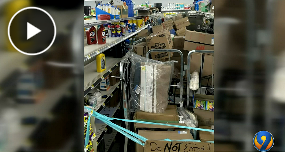 The Burke County Fire Marshal forced the Glen Alpine store to close Thursday after it failed inspections. Five of the county's ten Dollar Generals have been temporarily shut down within the past year.

Channel 9 reported on a similar situation in 2022, when conditions had gotten so poor in the store that OSHA became involved. After the investigation, stores across the southeast faced fines of more than a million dollars.

Shoppers said emergency exits and aisles were filled with items and boxes to the point where they could barely walk through.

Now, only a year later, fire hazards are still a problem for the store's customers. Channel 9′s Dave Faherty met with the Burke County fire inspector, Rob Biahop, who explained what they look for and how long the store has to make those safety changes. wsoctv.com


OSHA Calls Out Another Family Dollar Store for Safety Issues
Family Dollar store in Texas faces $294,000 fine for endangering employees

An administrator for the regulatory agency said the company's safety infractions have become a "recurring theme."

Family Dollar Stores of Texas faces a fine of nearly $300,000 for endangering employees at its Van location.

The Occupational Safety and Health Administration said the store put workers at risk by letting merchandise block exits and walkways, stacking boxes at unsafe heights and failing to provide quick access to fire extinguishers. OSHA's inspection report said the store also exposed its employees to burn and inhalation hazards by blocking exits with full U-Boats and boxes.

"The hazards we find at Dollar Tree stores have become a recurring theme," Harbin said. "The safety conditions that exist at some of these stores create the potential for tragic consequences in an emergency. Dollar Tree Inc. has a legal obligation to provide workers with a safe and healthful workplace by making certain exits and walkways are never blocked."

Safety inspectors said their findings in this investigation were similar to a 2022 case where a Family Dollar store in Mount Pleasant was fined $254,478 for stacking boxes at an unsafe height and blocking exits. Since 2017, OSHA has inspected 500 Dollar Tree and Family Dollar stores. According to the department, OSHA inspectors identified over 300 violations at the discount stores. dallasnews.com


Another Supply Chain Crisis on the Horizon?
Teamsters strike with UPS could snarl commerce as labor flexes muscle
A strike authorized Friday by Teamsters working for shipping giant UPS is the latest flash point in a conflict between organized labor and global logistics companies that 40-year high inflation triggered.

The UPS Teamsters strike authorization is the latest sign of an emboldened U.S. labor coalition hoping to make gains following poor working conditions, low pay and the cost of living crisis set off by the pandemic.

It arrives on the heels of work stoppages on West Coast ports by longshoremen and port workers earlier this month, as well as a threatened strike last year by U.S. rail workers that prompted the White House to intervene despite the Biden administration's strong ties to labor.

If the current Teamster negotiations break down, the authorization could lead to the largest U.S. strike in decades, involving some 340,000 warehousing, transportation and delivery workers bound by the largest single private sector bargaining agreement in the country. thehill.com


Food & Beverage Spending Drove Much of May's Retail Sales Growth

Wealthy shoppers keep flocking to Aldi and dollar stores

USDA says Americans can eat lab-grown chicken

---

Senior LP & AP Jobs Market
Loss Prevention Director job posted for Rent One in St. Louis, MO


The Loss Prevention Director is on the front line of defense to identify and prevent theft of cash and merchandise. A great Loss Prevention Director is driven, has outstanding analytical skills, and is not afraid to dig in and find the truth. This position is never boring and requires extensive travel (4 to 5 days a week) throughout Rent One and RNR stores. indeed.com

---
---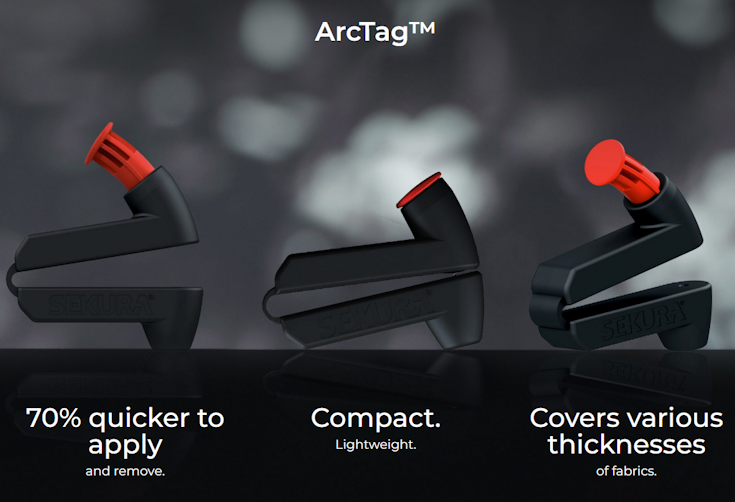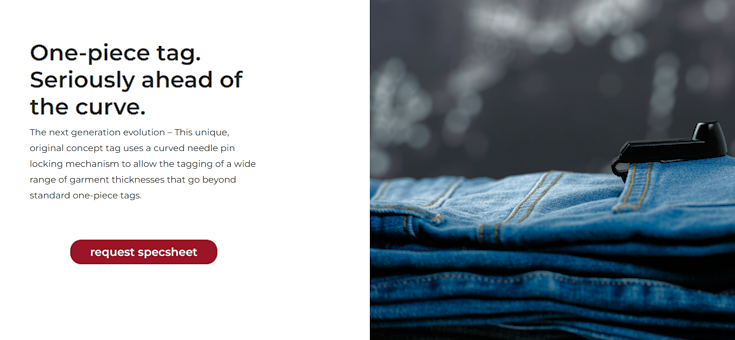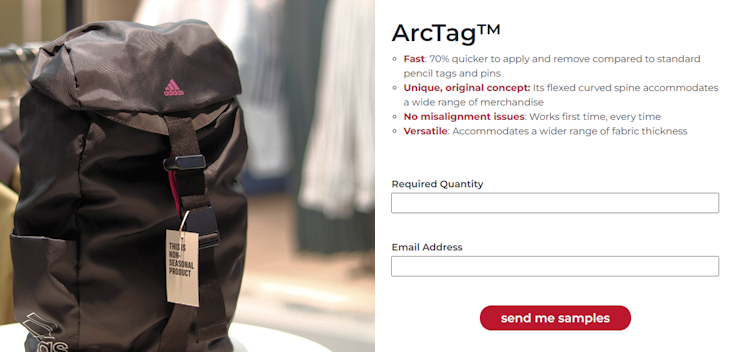 Click here to learn more about Sekura's ArcTag



---
---

In Case You Missed It
Industry Insights Report Reveals Top Cyber Threats in the Retail & Hospitality Sector
Credential harvesting, ransomware, and phishing represent the largest share of threats facing the community, according to data from Verizon and the Retail & Hospitality ISAC.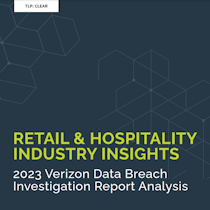 Vienna, VA (June 15, 2023) - The Retail & Hospitality Information Sharing and Analysis Center (RH-ISAC) today released the 2023 Retail & Hospitality Industry Insights Report, which analyzes cybersecurity trends in the consumer-facing sector. The report compares key takeaways from the Verizon Data Breach Investigation Report (DBIR) with RH-ISAC member data to provide additional context that helps benchmark the threat landscape against a wider community.

Key findings in the analysis reveal:

• Phishing, ransomware, and credential harvesting were key top threats reported and discussed in the RH-ISAC community, which aligns with top threats in the Verizon DBIR

• Denial-of-Service (DoS) attacks, while present, did not rank as a key threat reported or discussed by the RH-ISAC community, as opposed to being a top threat in the Verizon DBIR

• Member discussion of BEC attacks on sharing platforms increased over 2022, corresponding to the massive increases noted by Verizon

• Members focused heavily on defending against the Log4j vulnerability throughout the first half of 2022, aligning with defense activity reported by Verizon, which slowed as the industry moved to patch quickly

• Attacks targeting customer payment data are among the top concerns for RH-ISAC members, which aligns with the granular view of industry-specific metrics provided by Verizon

A copy of the full report is available to download here.

---

Cybersecurity is 'Top 3 Concern' for Retail
Inflation, Cybersecurity, Supply Chain Disruption Remains Top Concerns of Retail, CPG Execs

The study reveals that more than 60% of retail and CPG executives feel challenged to keep pace with the changing nature of demand, among the myriad of pressures, including inflation, cybersecurity and supply chain disruption.


Retail and consumer packaged goods (CPG) executives are overwhelmed by the pace of change, according to a new study released by Genpact and HFS Research.

"Retail and CPG companies struggle to balance the macroeconomic 'slowdown' with the 'big hurry' to innovate," says Saurabh Gupta, president, research and advisory services at HFS Research. "Most companies are not investing across all the areas they need to meet. Beyond survival, they must take a balanced approach to their people, processes, sustainability initiatives and technology to thrive."

"The pace will only pick up, especially with the explosion of generative AI," says BK Kalra, global leader of retail and consumer goods at Genpact. "Our research underscores that companies need to transform their operations, invest in AI and data, and develop new business models in a digital-first world."

The study reveals that more than 60% of retail and CPG executives feel challenged to keep pace with the changing nature of demand, among the myriad of pressures in the post-pandemic world. Inflation, cybersecurity and supply chain disruption are the Top 3 concerns. sdcexec.com


70% of Businesses Will Have Cybersecurity Ops Supported By Generative AI
5 ways generative AI will help bring greater precision to cybersecurity
Every cybersecurity vendor has a different vision of how generative AI will serve its customers, yet they all share a common direction. Generative AI brings a new focus on data accuracy, precision and real-time insights. DevOps, product engineering and product management are delivering new generative AI-based products in record time, looking to capitalize on the technology's strengths.

All vendors realize generative AI is a double-edged sword, and each must provide guidance for reducing risks. Several have designed safeguards into their products, including Airgap Networks, CrowdStrike, Microsoft Security Copilot and Zscaler.

Demand for generative AI-based cybersecurity platforms and solutions is predicted to grow at a compound annual growth rate of 22% between 2022 and 2023 and reach a market value of $11.2 billion in 2032, up from $1.6 billion in 2022. Canalys estimates that more than 70% of businesses will have their cybersecurity operations supported by generative AI tools within the next five years.

Five ways generative AI enhances cybersecurity precision

Detecting anomalies faster than currently available technologies can, parsing logs and finding anomalous patterns in real time, triaging and responding to incidents and simulating attack patterns are a few of the many ways generative AI is already starting to revolutionize cybersecurity. Based on recent interviews with over a dozen cybersecurity leaders, including Airgap Networks' CEO Ritesh Agrawal, CrowdStrike's president Michael Sentonas, senior vice president of Ericom's Cybersecurity Business Unit David Canellos and several others, we identified five areas where generative AI has the most significant impact on current and future product strategies:

1. Real-time risk assessment and quantification
2. Generative AI will revolutionize extended detection and response (XDR)
3. Improving endpoint resilience, self-healing capability and contextual intelligence
4. Improving existing AI-based automated patch management techniques
5. Managing the use of generative AI tools, including AI-based chatbot services venturebeat.com


Biden Still Hasn't Named New National Cyber Director
Vacant White House cyber post draws concern amid global software breach

Calls are growing for the White House to fill the top slot at the Office of the National Cyber Director.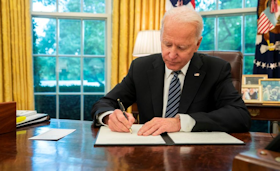 Cybersecurity experts are warning that a potential cyber leadership vacuum in the federal government may prevent agencies from recovering and responding to a sprawling ransomware attack that has already exposed millions of Americans' personal data.

Since the news of the global attack was first reported, a variety of federal and state agencies, banks and private sector organizations also confirmed they were victims and that data may have been stolen from millions of customers.

The Office of the National Cyber Director was established under the National Defense Authorization Act for fiscal year 2021 in large part to provide coordination and guidance across the federal government on cybersecurity matters, including incident response and crisis management. Chris Inglis, the first-ever Senate-confirmed national cyber director, stepped down in February after helping to develop the new national cyber strategy released earlier this year. President Joe Biden has not yet nominated a replacement to fill the post.

"The fact the president has not nominated a new national cyber director — who would lead this effort— since Chris Inglis's departure in February is a worrying oversight that needs to be addressed if we hope to build a more resilient cyber ecosystem long-term," Costello said.

Lawmakers warned in a letter to the president last month that they were "extremely concerned" about the vacant cyber role and encouraged him to nominate acting National Cyber Director Kemba Walden, calling her a "proven, forward-thinking leader who can seamlessly step into the permanent position today." nextgov.com


Three cybersecurity actions that make a difference

Emerging Ransomware Group 8Base Doxxes SMBs Globally
---

---
We'd greatly appreciate if you would nominate Sapphire Risk Advisory Group in the categories of "Cannabis Consulting Firm of the Year" and "Cannabis Training & Education Services of the Year"

The top-5 nominees in each category will move on to the finals where the winners will be chosen based on a public voting round along with judging by industry-leaders

The winners will be announced on stage at The Pearl Theater at the Palms Casino Resort in Las Vegas on November 30, 2023

Nominations close July 30, 2023

---

Cannabis Security Guard Post Orders
Creating and Managing Security Guard Post Orders
It is important for any cannabis business with employed or outsourced security personnel on site to create post orders. Post orders are basically a description of the priority of the duties while on-shift, and how to relieve/be relieved of duty, if necessary. Post orders are specific to each physical location, as each location will have different areas of vulnerability based on its function and set-up. It is important to note that the first post order should be "you are the one in charge of security once you assume your post", or something to that effect. Guards need to be aware that their first priority is to secure the facility, and not to be too wrapped up in their other ongoing checks etc that they forget their primary function.The best post orders balance the presence of security, without compromising the normal function of the business.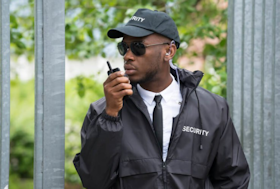 Creating Security Guard Post Orders

To efficiently and effectively create post orders it is imperative that you know every nook and cranny of the operation itself. A lot of us in the cannabis industry are dealing with a retro-fit building that was not specifically designed to accommodate a cannabis business, and some less-than-desirable situations when it comes to securing the operation. It is also important to walk the property with at least the security lead, while documenting and discussing potential vulnerabilities so that everyone is clear on how they should be handled. Once post orders are agreed upon by both parties, they will be documented, signed, and kept for record, as well as for immediate reference by the person on duty.

Managing Security Guard Post Orders

If there are ever any changes to be made to the post orders, it should require walking the property together, to the areas affected by the change, if necessary. It should also require a review of the new documentation, as well as a signature of both the security lead and the Head of Operations (whatever that means for your business). In most cases, you will have an initial set of post orders that will be amended once your security personnel become more familiar with the operation. It is imperative that constructive feedback is given, and heard, so that everyone can be more aware, safe, and secure together.

Lastly, there should be a quarterly review of any adverse events that happen during that time frame, as well as any necessary updates to guard certifications, training, licensing, or installed security fixes (any security equipment that is in need of replacement, repair, or adjustment). Any events that have required the involvement/notification of local law enforcement, OR your cannabis regulatory authority, need to be discussed and followed up on until they are resolved. This may include providing statements, video footage, or documents to either party, so ensure that you are following local protocol on retaining footage and data required. This will keep you in good standing, and in compliance with both authorities, as well as provide an open channel of communication between you and them. sapphirerisk.com


Will This Catch On to More States That Have Legalized?
'The lack of banking creates a public safety issue since it's primarily a cash business'

Missouri Bill Would Allow Credit Cards For Marijuana Purchases

Missouri could be seeing green when it comes to the medical and recreational marijuana industries.


Since marijuana is not legalized on the federal level, banks and credit card companies typically won't allow plastic to pay for marijuana. But the Missouri Legislature passed a bill this year that would get rid of this barrier.

Sen. Steven Roberts, D-St. Louis, said his bill would also allow cannabis shops to keep their cash in bank and money accounts without getting in trouble with the feds.

"We've kind of created a complex dichotomy where you have these products being sold legally, but it's still a federal legal concern," according to Roberts. "It's still illegal and there's a lot of concern. You've got these businesses who are accepting cash and they're not able to kind of share information with the banks and different credit unions."

Roberts said that his aim is to protect the finances of Missouri's marijuana businesses because government red tape has them stuck from being able to use banks.

"The lack of banking creates a public safety issue since it's primarily a cash business, and without banking, there's no safe way really to secure the cash or transport it. You'd have criminals knowing that these are organizations that have a lot of hard cash on hand. I do see it as a public safety measure as well," he said. cannabisbusinessexecutive.com


New York's Illegal Weed Crackdown
More raids & more arrests in New York City

Weed enforcement has floundered so far. Will Gov. Hochul's efforts change that?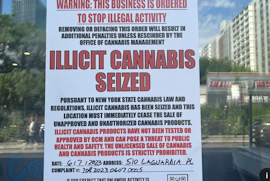 New York City's unlicensed weed bodegas far outnumber licensed shops by about 250-to-1, according to city estimates. But that isn't stopping Gov. Kathy Hochul from pouring resources into cannabis crackdowns, as efforts to get the legal industry off the ground continue to sputter.

While Hochul's tactics so far focus on hitting unlicensed shops with fines and civil actions, marijuana arrests are also on the rise again in New York City, after falling sharply just after the drug was legalized in March 2021, according to NYPD data. That's thanks, in part, to raids on stores that Mayor Eric Adams has coordinated between police, the sheriff's office and other agencies.

City and state officials are seeking to ramp up raids on unlicensed cannabis shops, launching a variety of tactics to shut them down. But these efforts have been slow to produce results as some stores reopen quickly after being hit for selling weed without permission. Some stores have shuttered only after multiple tries.

A Weed World store that was raided and had its illegal inventory seized to much fanfare on April 20, a cannabis holiday, was still open for business and purporting to sell marijuana in Midtown last week.

But Dan Haughney, the director of enforcement at the state Office of Cannabis Management, said he's confident that state efforts will be more effective after Hochul included higher fines and new enforcement tools in the state budget that was passed last month. gothamist.com


Five try, fail in break-in attempt at Ocean Shores cannabis store

Why Cannabis Brands Are Betting On Marketing To Expand To Other States

The hidden cost of legal weed in New Jersey

Is Amazon Tricking Customers Into Signing Up for Prime?
FTC sues Amazon, alleging users are being tricked into signing up for Prime


The Federal Trade Commission has sued Amazon for tricking customers into signing up for Prime, only to make it exceedingly difficult to cancel those subscriptions when no longer wanted.

The suit, filed on Wednesday, says that Amazon had enrolled millions of customers into the paid subscription service without their consent. When customers attempted to cancel Prime, they faced a multi-step process designed to be deliberately difficult.

The FTC notes that Amazon used the term "Iliad Flow" to describe the cancellation process, referencing Homer's epic poem about the Trojan War.

Preventing users from easily unsubscribing would be financially beneficial to Amazon, as it generates $25 billion from Prime subscriptions annually.

"Amazon tricked and trapped people into recurring subscriptions without their consent, not only frustrating users but also costing them significant money," FTC Chair Lina Khan said in a statement seen by Reuters.

Amazon Prime costs $139 per year in the United States and has more than 200 million members worldwide.

In March, the Federal Trade Commission announced plans to make it easier to cancel subscriptions anywhere on the web, easing the burden on customers who may not wish to use a service anymore.

Currently, there is no standardization for subscription cancellation processes. As a result, customers may be expected to follow lengthy, multi-step cancellation processes, be forced to call a company, or even be expected to cancel a service in person. appleinsider.com


Amazon Prime Day Dates Announced
Amazon Prime Day 2023 returns for 48 hours on July 11-12
Amazon Prime Day will commence on July 11 at 3 AM EDT in the U.S. and run for 48 hours through July 12. You can expect some of the deepest discounts for the whole year on popular phones, tablets, smartwatches and sports bands, and many other tech products throughout the shopping extravaganza.

Amazon Prime Day, or Prime Day for short, is a massive shopping event during which Amazon Prime members get access to some of the best offers we see throughout the whole year. At this point, the event is so popular, and the discounts are so significant that it even rivals Black Friday. In fact, other retailers like Best Buy, Walmart, etc., also jump in on the action with their own price cuts on popular tech-related products. phonearena.com


Amazon commits to hiring 5,000 refugees in Europe over the next three years

China Tries to Boost Retail With Post-COVID Online Sale
---
Federal Way, WA: Man in custody after more than $1.5 Million in stolen merchandise found in his home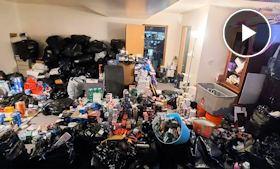 Renton Police first started the investigation with the help of several area Loss Prevention professionals from several different stores. They say the suspect was receiving stolen goods from multiple shoplifters, then selling the items on eBay. Police say the suspect sold hundreds of thousands dollars worth of goods. During a search of the home, Officers found a large number of items ready for shipping, addressed to buyers all over the country. king5.com


Nashville, TN: Serial shoplifter accused of stealing $18K in luxury handbags from Nordstrom


A 27-year-old woman was taken into custody last week after reportedly stealing nearly $20,000 in luxury handbags from the Mall at Green Hills. Metro police reported Dereka Conway and another woman took the bags from Nordstrom on May 28, 2023. The pair were seen arriving at the mall in a black Infiniti Q50 with an unidentified driver. The women entered the store together, separated and began walking around the store, according to arrest documents. After entering the store and approaching the designer purse section, Metro police reported Conway started cutting the security cords from the bags and loading them onto her arms. Conway and the other woman then left the store and fled in the Infiniti. The collective value of the ten bags taken is $18,244, according to the store's loss prevention employee. wkrn.com


Upper Merion Township, PA: 3 people allegedly shoplift $10K worth of sunglasses inside KOP Mall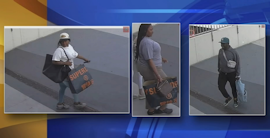 Investigators say they believe three people seen in surveillance images are behind a quick-hitting case of shoplifting at one of the Sunglass Hut stores inside the King of Prussia Mall. The theft happened last Tuesday around 6:20 p.m., according to investigators. Upper Merion Police Lt. Declan Coyle says, "The employee was distracted by a phone call they were taking for another customer. And when she realized that there was other people in the store, she turned around and saw these three suspects loading up shopping bags with merchandise before they fled." Police say in the end the suspects got away with 23 pairs of sunglasses worth $10,000. They reportedly took off in a vehicle described as a silver Nissan Maxima. 6abc.com


San Mateo, TX: Police seek help finding organized retail theft suspects
The San Mateo Police Department is asking for help with identifying organized retail theft suspects who stole thousands of dollars' worth of merchandise in several locations Friday night. At about 6 p.m. June 16, officers were called to three separate retail locations across the city including Old Navy, Victoria's Secret and Ulta, according to police. smdailyjournal.com


Joliet man accused in $8,300 theft from Farm and Fleet in Sycamore
A Joliet man is accused of stealing over $8,300 worth of merchandise from Farm and Fleet in Sycamore. The alleged thefts occurred on three occasions in the spring of 2022. 41-year-old Jorge Granados was booked into DeKalb County Jail a week ago. Arrest documents reveal Granados, along with a female accomplice, selected a mailbox, a sprayer, and a leaf blower off the shelf and paid for those items, however, before paying, they would stuff those boxes with stolen goods. The stolen items include seven impact wrenches, a transfer pump, several clothing items for men and women, and numerous lithium battery packs. Police say Granados pleaded guilty to retail theft in DuPage County. He's currently wanted on multiple warrants in Lake County for failing to appear and retail theft and he's facing similar charges in Alsip, Schaumburg, Kendall County, and Winnebago County. wspynews.com
---

---

Shootings & Deaths

Palm Beach Gardens, FL: Update: Woman sentenced to 40 years in prison in shooting death at convenience store
One of suspects in the shooting death of a 39-year-old Palm Beach Gardens woman at a convenience store in Palm Beach Gardens in 2020 pleaded guilty and was sentenced to 40 years in prison Wednesday. Sania La Shay Williams Cox, 22, of Pompano Beach, was sentenced to the minimum 40 years in second-degree murder and robbery with a firearm of Jacqueline Ray Barthelemy on Sept. 11. Cox originally was charged with first-degree murder. Palm Beach County Circuit Judge Scott Suskauer ordered the terms to run concurrently. Ezequiel Nunez, 20, is still awaiting a trial on charges of first-degree murder and robbery with a firearm. Nunez was identified as the shooter who was attempting to commit a robbery. wflx.com


Los Angeles, CA: Investigation underway after 2 DoorDash delivery workers hurt in Baldwin Village shooting
Two DoorDash delivery workers were hurt in a shooting in Baldwin Village, and a search is now underway for a suspect. The shooting happened in the 4000 block of Gelber Place late Wednesday night, according to the Los Angeles Police Department. Details about what led up to the shooting were not immediately available. The victims, a man and woman, were doing DoorDash deliveries at the time and drove to a nearby McDonald's for cover. Police say the male victim who was driving was injured by broken glass caused by the gunshots. He was treated at the scene but the female passenger was struck by gunfire and was taken to the hospital in stable condition. Investigators have not determined exactly how many suspects were involved in the shooting, and a suspect description was not released. abc7.com


Greensboro, NC: Robber pulls the trigger, but gun didn't fire at Florida Mart

---

Robberies, Incidents & Thefts
Winston-Salem, NC: Citizen catches suspect who stabbed gas station store clerk
A gas station clerk was stabbed during an armed robbery in Winston-Salem, according to the Winston-Salem Police Department. The suspect walked into a BP gas station on Peters Creek Parkway to commit a robbery. The suspect is accused of stabbing the store clerk, 46-year-old Said Nasr Ishak Ibrahim, 46, before running away from the business. The Ibrahim was taken to a local hospital for treatment. Officers said someone told them that they saw the suspect run from the business, followed after him and allegedly caught the suspect. The citizen held the suspect until police could arrive. Officers arrested Kenneth Murphy Robertson and charged him with Assault with a Deadly Weapon with Intent to Kill Inflicting Serious Injury and Armed Robbery.
wfmynews2.com
Oakland, CA: Criminals target Oakland cannabis business using a forklift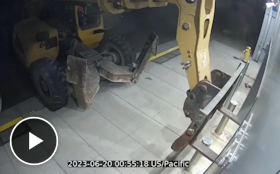 Oakland police are investigating three separate crimes against cannabis businesses in West Oakland. The businesses were targeted overnight and one case involves the use of a forklift. Surveillance video obtained by KTVU shows an individual walking past a cannabis microbusiness on Union Street. The individual looks down, posing as a lookout, and then a forklift turns onto the sidewalk to break in. Another individual wearing a blue jacket is seen crawling under the gate and then crawling back out. "I had no idea they would be so aggressive," said business manager Chris Castle. Since February, the business has dealt with a number of attempted break-ins. "We've taken a lot of preventive measures. We even have an armed guard," he said. But that didn't stop the individuals from driving a forklift down and into the building around 1 a.m. "I talked to security experts who been doing this for 20 to 30 years, and even they've never seen anything like this, so this came out of left field. Where did they even get the equipment from?" The Union Street location wasn't the only business hit. A cannabis store in the 4400 block of Telegraph Avenue was also targeted around 3:30 a.m.
ktvu.com
Chicago, IL: 1 injured in flash mob at Bronzeville gas station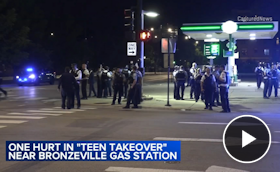 A flash mob at a South Side gas station drew hundreds of young people and a large police presence Tuesday night. Video from the scene showed some people jumping on cars at the BP gas station near 31st Street and Michigan Avenue. Chicago police said an 18-year-old woman was struck by a gray vehicle, which fled the scene. The woman was injured in the leg and transported to a hospital in fair condition. A gas station attendant said scores of teenagers flooded into the station and ransacked the store and even broke glass above the front door. Video taken by a gas station clerk shows police officers standing by as young people flooded the streets. Neighbors nearby where the teen takeover happened last night said these destructive gatherings are embarrassing for the city.
abc7chicago.com
Memphis, TN: Car thieves cost dealerships $1 million in safety, security measures
Car dealerships aren't new to the stolen vehicle conversation in Memphis, but dealerships are giving thieves a run for their money with new security measures. Chuck Hutton Toyota is putting around $1 million into security initiatives with Randy Chumley at the forefront of these changes. "We have cameras that have very high quality," Chumley said. Even catching a guy sliding under the gate. They've since added another bar underneath the gate to prevent this from happening again. Chumley said they used to have 10-15 break-ins each year, but with all the new security measures they've knocked that number down to two. "Those cameras film everything," Chumley said. "I feel like the secure measures that we have in place is exceptional."
They have security cameras, a fence, barbed wire and a 24/7 security team. All of that, plus a solar powered gate coming in the next few months isn't cheap. Running the bill up to about $1 million in security costs, the Smartflower going in soon will use the sun to power the gate so when the power goes out, security doesn't.
localmemphis.com
Washington County, WI: 'Felony Lane Gang' hits Washington County, 2 charged
Two men from Fort Lauderdale, Florida, are charged after prosecutors say they broke into vehicles and stole people's identities in Washington County. Sheriff's officials say they're part of a gang doing this across the country. According to the Washington County Sheriff's Office, on Saturday, June 17, deputies were called to a park for reports of multiple car break-ins. Two people were arrested after a traffic stop. Inside the vehicle, sheriff's officials said deputies found evidence of identity theft. "There were multiple, multiple, driver's licenses, credit cards, checkbooks located from victims as far as Colorado, Arizona, New Jersey, as well as our local victims," said Lt. Tim Kemps. Lt. Kemps said Jeremie Oneal, 27, and Sherod Robinson, 28, are tied to the "Felony Lane Gang" out of Fort Lauderdale, Florida, a criminal organization dedicated to "smash grabs" and identity theft.
fox6now.com
Taqueria, CA: California restaurant fined after using fake priest to get workers to confess 'sins'
A California restaurant has been ordered to pay $140,000 in back wages and damages to 35 employees after the business hired a person they said was a priest to get workers to confess to "workplace sins." According to a news release from the U.S. Department of Labor, an employee of Che Garibaldi Inc., the owner of three Taqueria Garibaldi restaurants in Northern California, testified that the business offered employees a person identified as a priest to hear confessions during work hours. The employee told the court that the priest urged workers to "get the sins out," the release stated. The employee stated that the priest asked employees if they had stolen from the restaurant, were late for work, had done anything to harm their employer or if they had "bad intentions" toward their employer.
kiro7.com
Fort St John, BC, Canada: Father's Day FSJ jewelry store break-in
Carters Jewellers was the victim of an early morning Father's Day robbery – and owner Baron Carter is fed up after the second such hit of his business since mid April. Carter confirmed to the Alaska Highway News this morning less than $300 of merchandise was stolen, thousands of dollars of damage was done. "That's the issue – the petty low cost crime costing more and more to repair each time," he says.
The jeweler says the downtown core in Fort St. John is becoming a daily - and nightly - issue
.
alaskahighwaynews.ca
Durham, NC: Man charged in series of Durham Armed Robberies; Cricket and Boost Mobile stores
Boston, MA: Worcester Man Sentenced to Over Eight Years in Prison for Role in Rockland Robbery Conspiracy
Murrieta, CA: Credit card skimming devices discovered across Murrieta; police issue warning
Portsmouth, RI: $100 worth of farm-fresh eggs stolen from 'honor box' in Rhode Island
• C-Store – San Francisco, CA – Burglary
• C-Store – Can Antonio, TX- Armed Robbery
• C-Store – Chicago, IL - Robbery
• C-Store – Winston-Salem, NC – Armed Robbery / Cashier stabbed
• C-Store – Greensboro, NC – Armed Robbery
• Dollar – Indianapolis, IN – Armed Robbery
• Dollar – Pasquotank County, NC - Robbery
• Eyewear – Upper Merion Township, PA – Robbery
• Gas Station – Watertown, CT – Armed Robbery
• Gas Station – Hartford, MI – Armed Robbery
• Liquor – Memphis, TN – Burglary
• Marijuana – Ocean Shores, WA – Burglary
• Marijuana – Oakland, CA – Burglary
• Marijuana – Oakland, CA - Burglary
• Nordstrom – Nashville, TN – Robbery
• Restaurant – Galesburg, IL – Burglary
• Walgreens – Milwaukee, WI - Armed Robbery
• Walgreens – Lakewood, WA – Armed Robbery
• Walmart – Cortlandville, NY - Robbery
Daily Totals:
• 13 robberies
• 6 burglaries
• 0 shootings
• 0 killed

---
| | |
| --- | --- |
| | Felix Ortiz, LPC, CORCI named District Loss Prevention Manager for TJX Companies |
Submit Your New Hires/Promotions
or New Position
See all the Industry Movement
---




Feature Your Job Here For 30 Days -
70% Aren't On The Boards
Post your job listing
---
Featured Job Spotlights
An Industry Obligation - Staffing
'Best in Class' Teams

Every one has a role to play in building an industry.
Filled your job? Any good candidates left over?
Help your colleagues - your industry - Build 'Best in Class' teams.

Refer the Best & Build the Best
Quality - Diversity - Industry Obligation

---



Director of Retail Solutions - North America
Denver, CO - posted April 5
This role will be focused on selling our SaaS retail crime intelligence platform by developing new prospects, and progressing Enterprise level prospects through our sales process. You will report directly to the VP of Retail Solutions - North America, and work alongside our Marketing, Partnerships and Customer Success team to grow our customer base...



Asset Protection Manager
Remote - posted May 30
The Asset Protection Manager is responsible for supporting global field and corporate operations execution of asset protection processes. This role has analysis-based responsibilities as well as investigation and recovery of losses within an assigned Region...

Region Asset Protection Manager: Fresco y Mas Banner (Bilingual Required)
Miami, FL - posted May 17
Responsible for managing asset protection programs designed to minimize shrink, associate and customer liability accidents, bad check and cash loss, and safety incidents for stores within assigned region. This position will develop the framework for the groups' response to critical incidents, investigative needs, safety concerns and regulatory agency visits...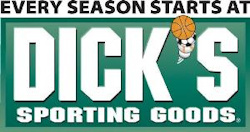 Store Loss Prevention Manager
Tacoma, WA - posted April 24
Store Loss Prevention Managers are responsible for leading Loss Prevention functions within a specific location and for partnering with Store Operations in an effort to prevent company loss. You will be responsible for driving company objectives in profit and loss control, sales performance, customer satisfaction, and shrink results...

Manager, Regional Loss Prevention
Minneapolis, MN - posted April 4
This position is responsible for managing all aspects of loss prevention for a geographic area to reduce and control shortage and other financial losses in 124+ company stores. The coverage areas average $850+ million in sales revenue...



Corporate Risk Manager
Charlotte or Raleigh, NC - posted February 14
Summary of Role and Responsibilities: Proactive approach to preventing losses/injuries whether they are to our employees, third parties or customers valuables. They include cash in transit, auto losses or injuries; Report all incidents, claims and losses which may expose the company to financial losses whether they are covered by insurance or not...
---

Featured Jobs

To apply to any of today's Featured Jobs, Click Here

---

---

In college Philosophy 101, they introduce the question "If a tree falls in the woods and no one is there to hear it, does it make a sound?" My answer is yes, but you've got to listen and hear it. Listening and hearing what they say is oftentimes two entirely different functions that most of us don't do on a daily basis, if ever. One of the keys to success is listening and hearing what people say and don't say. It's not just the words, it's the meaning and the intention behind what everyone says in every conversation or interview. Listening is the key and hearing is the lock the key fits into. If you expect to lead a group or land that perfect job, you've got to listen and hear what they're saying in order to respond, influence and truly make a difference.


Just a Thought,
Gus




(content subject to approval)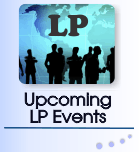 ---

Recruiting?
Get your job e-mailed to everyone... everyday
Post on our Featured Jobs Board!
Not getting the Daily?
Is it ending up in your spam folder?
Please make sure to add d-ddaily@downing-downing.com to your contact list, address book, trusted sender list, and/or company whitelist to ensure you receive our newsletter.
Want to know how? Read Here



36615 Vine Street, Suite 103
Willoughby, OH 44094
440.942.0671
copyright 2009-2019
all rights reserved globally