---

Gary Smith, LPC named Senior Director Assets Protection for Target

Before being named Senior Director Assets Protection for Target, Gary was with Walmart for nearly 15 years, starting with the company in 2006 as an Asset Protection Manager and working his way up to Senior Director of Asset Protection Strategy & Operations. Prior to his time with Walmart, he served in the United States Air Force for more than three years. Congratulations, Gary!

Jeff Duszak named Senior Investigator Corporate

Security - Loss Prevention for Verizon
Before being named Senior Investigator Corporate Security - Loss Prevention for Verizon, Jeff spent roughly 17 years at CVS Pharmacy as Financial Anaylist for a decade and District Asset Protection Leader for more than six years. Congratulations, Jeff!

See All the Executives 'Moving Up' Here

Submit Your New Corporate Hires/Promotions or New Position


Introducing LPNN's All-Time Top 10 Videos

Stay tuned in the coming weeks as we count down the industry's Top 10 LP Leader and Top 10 Solution Provider interviews

Back in 2014, the D&D Daily made LP history with the industry's first-ever live-streamed broadcast. The Loss Prevention News Network (LPNN) brought together a who's who list of leading LP/AP leaders, executives, and solution providers as they discussed the hot topics, the ongoing issues and challenges, the programs, the latest technology, and the new solutions vendors are bringing to the industry.

With our mission of "Today's Leaders Teaching Tomorrow's", our live broadcasts were designed from the beginning with the industry's young executives in mind, creating an on-demand educational video platform where they can learn from the best on a wide array of timely and critical subjects to help make an impact on their career, so they can add value to their team, their company, and the industry as a whole.

Video remains the most popular medium for engaging an audience and delivering a message. And our LPNN interviews are designed to help you increase your knowledge, broaden your vision, and deliver better results in today's rapidly changing retail landscape. While also hopefully making you laugh once in a while too!

7 years, 13 seasons, 531 episodes, and 1.2 million views later... The Daily and LPNN continue to deliver the industry's only Live Digital Conference with nonstop 8-hour live broadcasts filmed at the NRF Big Show and NRF Protect conferences each year, hosted by Publisher & Editor Gus Downing, and MC'ed by Joe LaRocca and Amber Bradley. LPNN has filmed at other conferences over the years too, including our two recent LPRC Impact video series.

With the current coronavirus pandemic disrupting the retail world, including the annual LP/AP tradeshow season, we thought it'd be a good time to take a look back and revisit our most-watched "live" videos since 2014.

Every two weekdays we'll be releasing a new video here on the Daily, counting down the all-time Top 10 Solution Provider and Top 10 LP Leader interviews. We recommend watching these videos when you have 10 or so minutes or down time during your day, or play them in the background while you work. You can also check out our entire library of LPNN videos here.

So without further adieu, let's begin the countdown...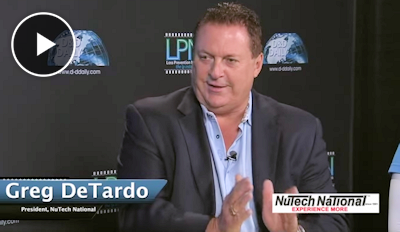 Filmed in June 2015 at the Daily's 'Live in Long Beach at NRF PROTECT 2015' show
For more than 31 years, NuTech National has set the pace for innovation and excellence, serving major retail chains across the nation with the industry's largest network of sales, service, installation and alarm monitoring. Greg DeTardo, Founder and President of NuTech National, and Tonya Prive, Former Director of Sales, talk about the latest features and services the company has rolled out over the past year in this LPNN interview. From NuTech Link 6.0, their latest retail management security software – to their Depot Services – to Smart Retail Alert and Employee Learn how NuTech sets itself apart from other alarm companies.
---

---

NRF Cancels PROTECT 2020 Conference in June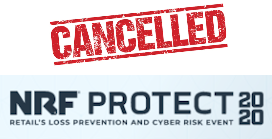 NRF has been tracking the rapid spread of the coronavirus pandemic with great concern. Like all of you, our first priority is the health and safety of our staff, communities and the people we serve.

Following guidance from the CDC, NRF has decided to cancel NRF PROTECT 2020, scheduled to be held in Pittsburgh this June.

Because we are committed to finding new ways to provide value for you during this challenging time, NRF will provide free digital content for retail loss prevention and cyber risk professionals, available in September 2020.

Exhibitors and sponsors will be contacted over the next 3 weeks to discuss how they wish to handle monies already paid to NRF. There will be a variety of options, including transferring money to other NRF events (NRF PROTECT 2021 or NRF 2021: Retail's Big Show based on availability), sponsoring online content being created or receiving a refund. Read more here.

RLPSA Postpones its Annual Conference to March 2021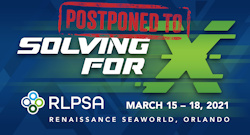 The Restaurant Loss Prevention & Security Association (RLPSA) announces the postponement of its Annual Conference to March 15 – 18, 2021. The Renaissance SeaWorld Orlando remains the venue of the 41st Annual Conference hosting restaurant, grocers, and c-store loss prevention, safety, and risk professionals.

"The restaurant industry is going through an unprecedented time of change during this COVID19 crisis," said RLPSA Executive Director Amber Bradley. "We postponed the conference so both our restaurant members and our solution provider partners can focus on their operation and employees. RLPSA stands ready as a resource to help our industry recover by providing relevant, practical assistance." d-ddaily.com

---

Coronavirus Update: March 30

Reported U.S. Deaths Double Since Friday

US: 144K+ Cases, 2,527 Dead -- Globally: 741K+ Cases, 36K+ Dead

15 Day Nationwide Stay-At-Home Order Extended Another 30 Days
New York mayor pleads for help as U.S. coronavirus toll mounts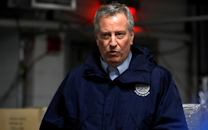 New York City Mayor Bill de Blasio on Monday pleaded with the Trump administration for more medical supplies to battle the coronavirus, saying the death toll in the city, a key epicenter of the outbreak, would rise if help did not arrive by Sunday.

"If we don't get more consistent federal help in a growing crisis, there's a danger we start to lose lives that could have been saved," the New York City mayor said in an interview with CNN. "Sunday is D-Day, we need help by Sunday."

Hospitals in New York have been overrun with patients suffering from COVID-19, the respiratory illness caused by the virus. New York state accounts for almost half of the country's 141,883 cases and more than a third of its 2,477 deaths, according to a Reuters tally. The United States has the most cases in the world.(Graphic: tmsnrt.rs/2w7hX9T)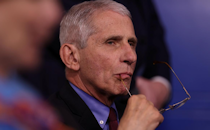 "If we do things together well - almost perfectly - we could get in the range of 100,000 to 200,000 fatalities," Dr. Deborah Birx, coordinator of the White House's coronavirus task force, told NBC's "Today" show.

Dr. Anthony Fauci, a top U.S. health official, cited those figures on Sunday as a possible outcome, but Birx's assessment appeared to suggest the figures could be a floor rather than a ceiling.

The New York Times reported earlier this month that models from the U.S. Centers for Disease Control and Prevention projected that 200,000 to 1.7 million people could die and between 160 million and 214 million people could be infected. reuters.com

Using Facial Recognition to ID People with Coronavirus

Facial recognition companies are pitching the technology as a sanitary alternative to fingerprint scanners

The Covid-19 crisis enveloping millions of people around the world is also presenting an unlikely business opportunity for one sector of tech: facial recognition technology. Companies including DERMALOG in Germany and Telpo in China are pitching the technology as a method for identifying individuals without the risk of close contact.

Fingerprint scanners, for instance, require that many people touch the same surface, which could potentially spread infection if someone with Covid-19 were to use an unclean scanner. Businesses in India are being directed by police to ditch fingerprint authentication in lieu of facial recognition or ID cards, and the NYPD is pausing its fingerprint entry amid coronavirus concerns.

Companies eager to make facial recognition the default form of identification are rushing to fill the void.

Russia is using facial recognition to track those who are leaving their quarantine. onezero.medium.com

Grocery Stores & Pharmacies Have Become "Super Spreading Virus Vectors"
A March 27 USA Today story asked whether grocery stores and pharmacies had become "super-spreading virus vectors" with touching shopping carts, freezer door handles, cardboard boxes and plastic packaging nearly unavoidable. A recent study in the New England Journal of Medicine found the virus was detectable up to 24 hours on cardboard and up to three days on plastic and stainless steel.

On Friday, Trader Joe's temporarily closed eight stores for cleaning because workers had contracted the virus.

"The biggest concern about a grocery store is everyone wants to be there," Virginia Tech epidemiologist Charlotte Baker told USA Today. "That means you're closer in proximity than we're recommending people be." usatoday.com

Is Kroger's pick-up only store a solution for grocers now and in the future?
A Kroger store in Cincinnati has converted to pickup-only due to the surge it has seen in online orders. A byproduct of the change may be that the store is now better suited to address many of the shopping challenges associated with the coronavirus pandemic.

"The pickup-only model is ideal for all customers, especially for senior and higher-risk shoppers," Kroger said in a statement. "Because of the ongoing increase in grocery products and services at this time, it's also important for our customers to know they may experience limited inventory options and longer wait times than usual."

A survey of more than 1,600 shoppers from e-commerce platform ShopperKit taken from March 23rd to 25th found 31 percent used grocery pickup and/or delivery over the last 30 days compared to 13 percent in August 2019. Forty percent of people over 60 ordered groceries online for the first time.

Due to heightened demands, however, delivery wait times for some grocers are running more than a week. retailwire.com
Workers say their employers aren't doing enough to keep them safe
Amazon, Instacart Delivery Workers Strike For Coronavirus Protection & Pay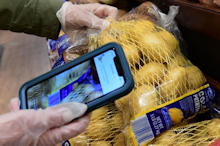 Amazon warehouse workers in Staten Island, N.Y., and Instacart's grocery delivery workers nationwide plan to walk off their jobs on Monday. They are demanding stepped-up protection and pay as they continue to work while much of the country is asked to isolate as a safeguard against the coronavirus.

The strikes come as both Amazon and Instacart have said they plan to hire tens of thousands of new workers. Online shopping and grocery home delivery are skyrocketing as much of the nation hunkers down and people stay at home, following orders and recommendations from the federal and local governments.

Workers from both Amazon and Instacart want more access to paid sick time off. At this time, it's available only to those who have tested positive for the coronavirus or get placed on mandatory self-quarantine.

• Amazon workers want their warehouse to be closed for a longer cleaning, with guaranteed pay.

• Instacart's grocery delivery gig workers are asking for disinfectant wipes and hand sanitizer and better pay to offset the risk they are taking. npr.org

Survival mode: retailers take extreme action
Non-essential retailers who are eager to re-open stores face hard choices after President Donald Trump on Sunday, March 30 extended national social distancing guidelines to April 30.

Now, some retailers have begun to extend their temporary closing dates while implementing extreme cash conservation measures to weather a public health crisis that strikes at the heart of retail as a social activity.

Amid great uncertainty around when it will be safe for non-essential store to re-open, retailers are implementing a wide range of cash conservation measures to ensure long term survival. There have been a barrage of announcements lately from companies who are cutting capital expenditures, suspending dividend payments, furloughing workers and reducing or eliminating executive compensation. retailleader.com

---



Why isn't this store closed?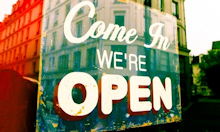 Some retailers deeming themselves "essential" might think it's profitable to stay open during a pandemic. But they may be wrecking their reputations.

The scope is unprecedented: As of March 26, more than 40% of the retail floorspace in the U.S. was closed to the public, an amount that last March brought in $107 billion in sales, according to data from GlobalData Retail. It's a bleak situation that has endangered retail workers' livelihoods and companies' bottom lines.

It's unsurprising, then, that some specialty retailers and department stores have stretched that word, "essential," to include themselves — in many cases staying open over the objections of their own employees, who, as Retail Dive found in investigating the situation at supplements retailer GNC, are concerned about their health and safety, and that of their customers.

GNC is not alone. Hibbett Sports, crafts stores Michael's and Joann Stores, Guitar Center and department stores Sears and Dillard's, among others, have all kept locations open, some still even at press time. That has drawn headlines in the news, scorn on social media and criticism from analysts.

"The real reason behind all of this is that these retailers want to minimize losses," he told Retail Dive in an interview. "Some of them have very weak balance sheets already, others will be concerned about the potential long-term damage to their balance sheets and capitalization. That's really what this boils down to."

There's a real risk, however, that the move backfires. retaildive.com

Retail Layoffs & Furloughs

Macy's to Furlough Most of Its 130,000 Workers as Stores Stay Shut Because of Pandemic

Claire's announces a "majority" of store associates have been furloughed

Sally's Beauty furloughing some of corporate staff & workers related to store closures

Stage Stores will furlough "virtually all" store associates, and DC, field support employees

The Container store will furlough "a portion" of corporate employees

Tilly's Inc. furloughs all non-management store associates & some corporate office staff

La-Z-Boy is furloughing 6,800 employees, around 70% of its global workforce

---

TOMORROW @ 2:00 PM EST
NRF Retail Members-only CARES Act Update Webinar

NRF policy experts will provide key takeaways from the CARES Act and the provisions that offer the most economic relief to retailers, associates and consumers during this difficult time.

Due to the large number of attendees, we will not be taking questions live during the webinar. Questions submitted before 12 p.m. ET, Tuesday, March 31, will be addressed at the end of the presentation. Please send questions to Covid-19@nrf.com with "CARES Act Question" in the subject line.

Click here to register.


U.S. International Home Delivery Expert Advice
Restaurant Delivery Safety and Security Risks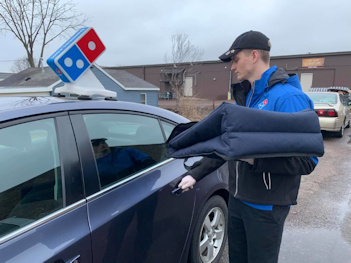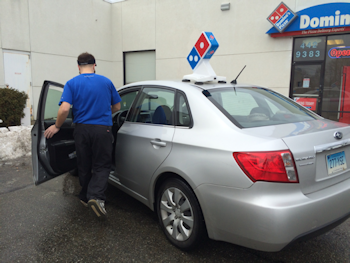 By Van Carney, Director, Loss Prevention, Safety & Security at Domino's

The Restaurant Marketing and Delivery Association (RMDA) reports the food delivery and takeout industry is growing with annual sales into the billions of dollars. With the recent COVID 19 crisis, delivery and carryout have become even more prominent. More than ever, restaurant businesses and restaurant franchisees need to understand and prepare for risks such as delivery safety, employee injury and auto accidents.

In a recent Restaurant Loss Cost Benchmarking Report, it was revealed an average workers' compensation claim cost $5,000 annually over a five-year period and an auto liability claim averaged $7,900. The most common risk faced by delivery drivers were auto accidents, followed by slips and falls, then robbery. Most auto accidents were caused by distracted driving mainly because drivers were on their cells phones. Slip and falls were associated to uneven walkways, damaged steps, sprinkler heads in the grass, loose pets and poor or no lighting. Robbery issues were reported as a concern because drivers were easy targets because they were not in a secured environment and most likely to be carrying cash. Read full article here

Open Invitation: Looking for Expert Advice for Essential Workers
From warehouse workers to the grocery stores to DLPM's and RLPM's traveling stores, we at the D&D Daily want to hear your advice when it comes to safety and security during this unique and challenging time in retail history. Email us here, whether you want to share a full article or just a couple short thoughts. Share your knowledge, advice and experience with your LP/AP peers, and we'll all get through this together!

---

How coronavirus cripples the New York Mafia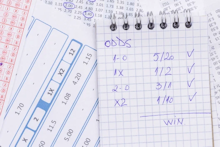 The coronavirus has succeeded where lawmen like Bobby Kennedy and Rudy Giuliani failed for more than a century — by putting the freeze on the mob.

The wholesale cancellation of major sports in the face of the contagion has wiped out tens of millions of dollars in illegal gambling income, a "historic" blow to the Mafia, law enforcement sources told The Post. "There's never been a time when they weren't making money through gambling," said one insider. "Since the days of Lucky Luciano, when the Five Families started.

Other mob mainstays have also been hard hit. The extortion of restaurants has fallen, with eateries ordered closed except for takeout and delivery, and construction rackets had been bringing in the bucks until Gov. Andrew Cuomo halted all non-essential projects on Friday, sources said.

"Construction's a very big deal because it has a lot of branches," one law enforcement source said, noting that goodfellas don't just profit off jobs themselves but related ventures like trucking and the ports.

And with fewer businesses open and generating garbage, private carting companies, historically a popular mob enterprise, are also feeling the pinch, sources said.

Money-hungry made men may soon be forced to lean more on narcotics, which is still doing a brisk business even as much of the world grinds to a halt. nypost.com

---

Senior LP & AP Jobs Market
VP Asset Protection Job reposted for BJ's Wholesale Club, in Westborough-Home Office, MA


BJ's Wholesale Club was the first retailer to introduce the warehouse club concept in the northeastern United States. Today, we're a multibillion dollar operation with more than 200 clubs in 17 states from Maine to Florida.

The VP, Asset Protection is responsible for overseeing and validating all corporate Asset Protection, security, and related procedures within the field & home office. The VP, Asset Protection interacts continuously with the Directors of Field AP and RAPMs, as well as club management to talk through questions and issues related to protecting the company's assets and conducting investigations. The VP partners with business owners throughout the Field and Home Office to identify opportunities to protect assets, streamline processes and recommend potential solutions. This role is a subject matter expert in all asset protection-related technical skills, including CCTV, alarms, POS analytics, investigations and case management. bjs.com


---

5,000, Or Nearly 14% of NYPD Out Sick - 900 Confirmed Coronavirus Cases

Fashion & Luxury Retail Industry to Lose $450 to $600 Billion

UK: Coronavirus: Organization issues guidance for firms setting up delivery and takeaway services

Convenience Store Industry Suspends Self Serve Foodservice

Survey: 59% of US companies would have 2 weeks of stock after halting production

Lowe's donates supplies to Johnson City firefighters


Quarterly Results
Lululemon Q4 comp's up 9%, sales up 20%, full yr comp's up 17%, net sales up 21%
Game Stop Q4 comp's down 26.1%, full yr comp's down 19.4%


Last week's #1 article --

In the U.S.
'Our Industry Will Fail': Retail Leaders Ask for Emergency Aid

Predicting millions of job losses in retail, an industry presses for federal money to save the retail clothing industries.

Over the past five days, executives from the largest American clothing brands and department stores have been engaged in urgent late-night phone calls and marathon video conferences in which they game out scenarios for their future in a world with a coronavirus pandemic.

In the end, they have decided to request a stimulus package from the United States government that would defray the worst of the effects for both big and small businesses alike, framing it as a "bridge," not a "bailout." Read more here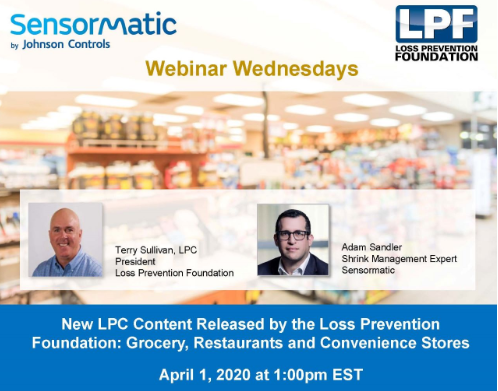 Vector Security Loss Prevention Foundation (LPF) Scholarships: Deadline Approaching!
Time is running out - Deadline to apply is TOMORROW - March 31, 2020


PITTSBURGH - Those interested in applying for Vector Security's Loss Prevention Foundation (LPF) scholarships must do so before the March 31, 2020 deadline.

Applications can be submitted via the Vector Security website at www.vectorsecurity.com/lpfscholarship.

The scholarships provide financial support to loss prevention professionals - or those who have an interest in loss prevention - seeking to obtain LPQ and LPC certifications. Vector Security began awarding the scholarships in 2009 in support of career development and continuing education for professionals in this important and rapidly-growing industry.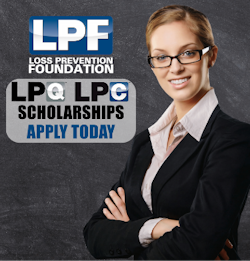 More than 260 scholarships totaling $262,460 have been awarded since the program began. The scholarships cover all course and examination fees for retail loss prevention professionals who wish to obtain LPF's Loss Prevention Qualified (LPQ) or Loss Prevention Certified (LPC) certifications.

A total of 10 LPQ and 10 LPC scholarships will be awarded to U.S.-based professionals, while another five LPC scholarships will be awarded to Canadian-based professionals.

Anyone currently in the loss prevention industry, or has an interest in the industry, may apply for an LPQ scholarship. Those applying for the LPC scholarship must meet certain eligibility requirements. Detailed information can be found at www.vectorsecurity.com/lpfscholarship.

All interest individuals are encouraged to apply, including those who applied in the past, but were not selected. Hurry though, the March 31 deadline is fast-approaching!
---
Here they come!
Purported Brute-Force Attack Aims at Linksys Routers as More People
Work Remotely
The attack joins a general rise in malicious activity aimed at home users as many of the world's knowledge workers are sequestered at home in an effort to blunt the spread of the novel coronavirus. About 1,200 users have seemingly downloaded the malware between March 18 and March 23, the company said.

"While it's not uncommon for hackers to piggyback global news, such as the pandemic, to deliver phishing emails laced with tainted attachments, this recent development proves they are nothing if not creative in compromising victims," Bitdefender stated in a blog post on the attack. darkreading.com

Coalition Formed to Address COVID-19 Crisis
Cybersecurity experts come together to fight coronavirus-related hacking
An international group of nearly 400 volunteers with expertise in cybersecurity formed last Wednesday to fight hacking related to the novel coronavirus.

Called the COVID-19 CTI League, for cyber threat intelligence, the group spans more than 40 countries and includes professionals in senior positions at such major companies as Microsoft Corp and Amazon.com Inc.

One of four initial managers of the effort, Marc Rogers, said the top priority would be working to combat hacks against medical facilities and other frontline responders to the pandemic. It is already working on hacks of health organizations.

Also key is the defense of communication networks and services that have become essential as more people work from home, said Rogers, head of security at the long-running hacking conference Def Con and a vice president at security company Okta Inc OKTA.o.

"I've never seen this volume of phishing," Rogers said. "I am literally seeing phishing messages in every language known to man."

Rogers said law enforcement had been surprisingly welcoming of the collaboration, recognizing the vastness of the threat. reuters.com

3 ways COVID-19 is changing CISO priorities
Big projects have been postponed indefinitely. Large organizations tend to have a few cybersecurity projects that require engineering, piloting, and cooperation with IT operations. These projects have been tabled for now — even if they were already progressing.

It's all about securing remote users. This one is obvious but its also the reason why CISOs are so busy. The mandate from executives was to get employees up and running first and then address security afterward. CISOs have been fighting "bolt on" security cycles like this for years, but the virus has forced security teams to work uphill to catch up. This means on-the-fly risk assessments, controls adjustments, and lots of work in tandem with IT and network operations teams.

An immediate search for "quick wins." CISOs are finding and patching holes as quickly as they can. In some cases, this means they are starting from scratch as they quickly ramp up product research, purchasing cycles, testing, piloting, and deployment. Despite this workflow, CISOs are looking for tools that can be easily installed and configured to mitigate new risks.

Budgets haven't been cut yet and CISOs really don't have time right now to deal with paper pushing. Rather, security teams are robbing Peter to pay Paul, grabbing money as they can to address the new reality. Some of the emergency purchasing needs include:

Endpoint security controls. There are two priorities here: providing network access and blocking malware. This equates to VPN clients and antivirus software — especially for employees sharing their systems with family members. Some are also looking at asset and operations management tools (a la Tanium) to turn unmanaged home PCs into managed short-term corporate assets.

Mobile device security. This was on the to-do list at the beginning of the year. Now that executives, high-value employees, and privileged account managers are working from home, mobile device security efforts have become a high priority.

Network security. CISOs are defaulting to VPNs to deal with a work from home population that grew from 20% to greater than 80% of employees in a matter of weeks. In some cases, basic VPN access has superseded more thorough zero-trust access projects that require time and planning for things like policy management. VPN growth is accompanied by the need for more firewall and other gateway appliances. Finally, I'm seeing increasing interest in secure DNS services, which is also perceived as a quick win.

Simple multi-factor authentication (MFA). Organizations that have success with MFA in small pockets are expanding these efforts as high-value employees migrate from office cubicles to their home offices. Again, the goal is to bolster security first and then fine-tune policies over time. csoonline.com

The Top 10 Employer Cybersecurity Concerns For Employees Regarding
Remote Work

Pause & Validate Spelling - Before Responding to Any Email

The solutions are basic. Employees need to be reminded (and tested) that legitimate groups do not request personal information. Verify any hyperlink before clicking on it. Be wary of any email insisting on immediate action. Generic greetings or an unfamiliar sender are other markers. And while bad spelling and grammar often signal phishing, beautifully written communiques can be just as dangerous. The best defense is common sense. Remote workers should get into the habit of pausing before responding.

Second, remote workers should be restricted to the use of company devices. Company devices meet minimal security benchmarks. Remote workers will be limited to company devices. If this is impossible, personal devices should be vetted by employer IT prior to being used for company work.

Third, remote workers must restrict themselves to home or other secure networks. The "free" WiFi available at cafes, libraries, or similar public places carry a steep security price tag.

Fourth, remote access should be limited to network sections necessary to enable workers to complete their tasks. Every employer has data with varying degrees of value and sensitivity. The most valuable data – the "crown jewels" should not be remotely accessible. If access is imperative, it should be limited to the extent and time necessary to complete the assigned task.

Fifth, make remote work easy.

Sixth, is critical - the IT department should be patching often.

Seventh, the IT department should be monitoring traffic continually. Like vehicular traffic, electronic traffic exhibits typical patterns over time. Occasional deviations from the norm are expected. But IT staffers have the experience to appreciate which deviations may signal a security concern.

Eight, not all damage comes from electronic attacks. Humans are social. Employees like to talk. And jobs tend to be a favorite subject of discussion. Remote employees need to adjust to their new environment. They must remember that loose lips sink ships. Work talk should be limited to private spaces.

Ninth, virtually every employer depends on vendors and contractors. Employers should ensure that vendors are contractually obligated to adhere to the same security standards as full-time employees. This would include everything from not using public WiFi to limiting their access to relevant silos.

Editor's Note: We'd suggest an email be sent to ALL contractors reminding them of this contractual obligation and setting up a post pandemic audit process. This could end up being the #1 attack vector.

Tenth and finally, security is a people business. Most breaches can be attributed to human error. The opportunities for such mistakes rise exponentially when employees are working remotely. The only cures are simple. Employees must be trained, and periodically retrained, in the fundamentals. And they must rely on checklists. securitymagazine.com


---
---


---
NRF Feature
Report says online sellers need to do more to block counterfeits

A new report on counterfeit merchandise blames online sellers for failing to do enough to verify that items sold on their websites are legitimate, and Congress has responded with legislation that would hit sellers with penalties if they don't do more.

Bricks-and-mortar retailers have "a well-developed regime" for licensing, monitoring and otherwise ensuring the protection of intellectual property rights, according to the "Combating Trafficking in Counterfeit and Pirated Goods" report released by the Department of Homeland Security in January. Such an anti-counterfeit system, however, "is largely non-existent" for ecommerce sellers, the report says.

Lawmakers in Washington were quick to respond, with a bipartisan group in the House introducing the SHOP SAFE Act, short for Stopping Harmful Offers on Platforms by Screening Against Fakes in Ecommerce, in March.

The measure, which has yet to see action, would require ecommerce platforms to monitor goods sold via their marketplaces or be held liable for trademark infringement. Bogus items that could potentially harm consumers' health or safety would be particularly scrutinized.

Security and safety threats - Reputations at risk - Challenging standards - Vetting sellers nrf.com

Amazon adding more grocery delivery capacity during surge in online orders
Amazon is working to beef up delivery capacity and pick-up options for its Amazon Fresh grocery service and Whole Foods markets during the coronavirus pandemic, to help more people get food to their homes, the company said. cnet.com

Nike's online sales near holiday peak levels amid the coronavirus outbreak

The SARS epidemic threatened Alibaba's survival in 2003—here's how it made it through to become a $470 billion company
---
'2019's Top 10' ORC Cases Countdown



#5 (from June 11, 2019)
New York: Third Person Cops To $6.5M Navy Exchange Bribery Scheme
A 45-year-old New York man is the latest to plead guilty to conspiracy charges for his part in a scheme in which prosecutors claim a Navy employee was bribed to purchase nearly $6.5 million in liquor through a Navy Exchange for later resale, skirting taxes and restrictions in the process.

Fragoso, who isn't officially connected to the Navy, admitted to paying a Mitchel Field Navy Exchange supervisor $95,000 in bribes over a year, the DOJ said. In exchange, the supervisor helped him to purchase $1.3 million worth of the liquor at significant discounts, according to the statement. Fragoso, of Freeport, is the third person to plead guilty to the bribery scheme this year, according to court filings. law360.com
COMING APRIL 6: The D&D Daily countdown of the Top 10 ORC Cases of the past 5 years


---

Portland, OR: Man Arrest for Theft of Thousands Of N95 Masks; recovered items donated to hospital
A man in Oregon who stole thousands of N95 masks was arrested Saturday, police said. At least 20-25 boxes of the respirators went missing on March 6 from The ReBuilding Center, a hardware store in Portland. Each box contained at least 400 masks amounting to nearly $2,500 worth of total loss. The store's owner noticed an advertisement on online classified listings platform CraigsList on March 7 regarding the sale of what she believed were the stolen masks. She informed Beaverton Police who then arrested the suspect, identified as Vladislav V. Drozdek, 22.

Police said about 6 boxes of the masks were recovered initially. Seven more boxes were recovered in a follow-up investigation carried out jointly by the two departments on March 21. The masks were returned to the store's owner who later donated them to local hospitals to help deal with the outbreak. infosurhoy.com

West Rome, GA: Two Arrested for Felony Shoplifting, Terroristic Threats
A 44 year-old homeless man Rory Thompson, and 34 year-old Jonathan Junior Salvodon, of Atlanta, were arrested at the West Rome Walmart after they allegedly were caught attempting to steal over $300 in merchandise. Reports said that when confronted Thompson told the employee 'I will see you again" in a threatening manner. Thompson is charged with terroristic threats and acts and felony theft by shoplifting. Salvodon is also charged with felony shoplifting. coosavalleynews.com
---

Shootings & Deaths
Stamford, CT: Jewelry store owner killed in Armed Robbery
The owner of Marco Jewelers was shot and killed during an afternoon robbery on Saturday, police said. Mark Vuono, 69, was pronounced dead by responding paramedics, police say. At 2:45 p.m. a customer entered the store and called police after seeing evidence of a crime. Patrol officers and Stamford Emergency Medical Services responded to the scene and found Vuono, who police say received a gunshot wound. ctpost.com

Tulsa, OK: Woman Shot Dead After Opening Fire at Others outside C-Store
A woman was fatally shot after she opened fire on a group of people in north Tulsa, according to the Tulsa Police Department. The shooting happened Friday evening at a convenience store on North Peoria Avenue, officials said. A man with a concealed carry permit told officers that he fired at the woman after she fired at customers outside a business, according to Tulsa police. Police say video showed the woman involved in an earlier altercation in the parking lot of the business because of parking. She left and then returned shortly after, firing at people standing outside the business, police said. The man with a concealed carry permit returned fire, shooting and killing the woman. kjrh.com

Fort Worth, TX: Man wanted in robbery, slaying of C-store employee


Authorities are searching for a man suspected of robbing a convenience store, killing the clerk and stealing the victim's minivan. An armed man entered the Super Big County Mart early Friday and robbed the employee who had recently opened the store, according to the Tarrant County Sheriff's Office. When deputies arrived just after 7 a.m., they found the employee dead of an apparent gunshot wound inside the store, the sheriff's office said. wfaa.com

Baton Rouge, LA: Shooting outside of Food Mart leaves 36-year-old man dead
Detectives with the Baton Rouge Police Department say a man was fatally shot Sunday night at Cousins Food Mart, within the 6200 block of Airline Highway. Police have identified the deceased man as Jason Nixon. They say he was found suffering from multiple gunshot wounds in the store's parking lot shortly after 10 p.m.
After being rushed to an area hospital, Nixon passed away. wbrz.com

Greenville, NC: Bystander shot and wounded outside 'Trade It' store
A Greenville man is behind bars tonight after a shooting outside of the "Trade It" store. Officers responded to the incident around 3:30 p.m. Saturday afternoon. The suspect fled the scene but was later taken in to custody. The suspect was upset with the store manager, who was the intended target of the shooting. Instead, the bullet grazed a bystander who was in the parking lot. No serious injuries were reported. wnct.com

Arlington, VA: C-Store Employee Charged After Shooting Would-Be Thief
An employee of a local shop is facing charges after police say he shot someone breaking into the store. The incident happened Sunday morning in the Green Valley neighborhood, shortly before 5 a.m. Police say a group of three suspects broke into a store and began stealing cash and merchandise. The employee, who was in a backroom at the time, picked up a gun, opened a door into the store, and shot one of the suspects, according to an Arlington County Police press release. The employee then retreated, before going back into the store and firing another shot, police said. The wounded suspect was a juvenile male; he suffered serious but non-life threatening injuries. The two other suspects fled the scene before police arrived. arlnow.com

Visalia, CA: Couple arrested after allegedly shooting Flare Gun into Walmart
A couple has been arrested in Visalia after they allegedly fired a flare gun into the gardening department of a Walmart. On March 10th, officers were called out to Walmart after the couple had shot the flare gun. The couple then reportedly drove away after having an argument with employees at the store. Police say the couple had a previous run in with employees after they were caught shoplifting. After investigating, police identified Miguel Ayalla and Amanda Jaramillo as the couple that fired the flare. On Sunday, March 29th, officers located and arrested both suspects. Both suspects were booked for Assault with a Deadly Weapon and Arson. kmph.com

Vancouver, WA: Shots fired outside Red Robin Restaurant at Vancouver Mall
Shots were fired outside the Red Robin restaurant at Vancouver Mall Saturday afternoon, an incident currently under investigation by the Vancouver Police Department. It appeared that bullets hit a car window around 4:40 p.m., leaving shattered glass in the parking lot. There was no evidence during the initial investigation that any person had been shot. It's also unclear whether there was one shooter or multiple shooters. columbian.com

Johnstown, PA: Police respond after shots fired at Sheetz
Johnstown police responded to a call of shots fired around noon Saturday at a Sheetz store on Broad Street. No injuries were reported and multiple people are now in custody, police said. JPD said the alleged shooter is facing a number of charges, including aggravated assault. Video of the incident began circulating on social media shortly after it occurred. The phone clip shows one individual opening fire on a vehicle as its occupants are attempting to leave the parking lot. tribdem.com

Burton, MI: Police investigate shooting outside Little Caesars
Police say two people were shot in Burton Saturday evening. Two people were taken to the hospital, according to police. There's no word on their conditions right now, and there's no one in custody at this time. Police had the restaurant and the parking lot taped off Saturday night. nbc25news.com

---

Robberies, Incidents & Thefts
Joplin, MO: Good Samaritan patron stabbed after confronting shoplifter
It was about 8:00 PM Sunday evening that Joplin Fire Department and METS ambulance were dispatched to the east alley behind 801 South Maiden Lane, Dave's Mini Mart, regarding a man who was stabbed. Cpl. Michael Gauss of the Joplin Police tells us tonight that a man, the suspect, had entered the store at 8th and Maiden Lane and had started collecting items and acting like he was going to steal them. Patrons in the store attempted to confront him, even offering to purchase them for him. The suspect then left the store on foot, not paying for items. A regular patron of the store then went outside, following the suspect shoplifter. That good Samaritan patron confronted the suspect. He then suffered a life-threatening stab wound to the abdomen. fourstateshomepage.com

Kenner, LA: Police search for man wanted in Walmart Armed Robbery


Kenner police are searching for a man who robbed a Walmart on Saturday. Police say a man with a shirt concealing his face and a hooded sweatshirt pulled over his head, approached the customer service counter of the Neighborhood Walmart in Kenner. The man handed the cashier a note that demanded money from the register and stated the man was armed with a handgun, police say. Officials say the cashier handed over an undetermined amount of money and the man fled from the store. wdsu.com

Los Alamos, NM: Police seeking Burglary suspects who hit 7 Restaurants and Business in one night

Yakima, WA: C-Store clerk disarms suspect of his gun during robbery

Wilmington, DE: 17 year old Charged With Walgreens Knifepoint Robbery

Jonesboro, AR: Tornado hits; Mall at Turtle Creek significantly damaged

---

None to report.
Submit Your New Hires/Promotions
or New Position
See all the Industry Movement
---


Feature Your Job Here For 30 Days -
70% Aren't On The Boards
Post your job listing
---
Featured Job Spotlights

Fresno, CA
Our Area Loss Prevention Managers ensure safe and secure stores through the objective identification of loss and risk opportunities. Our Area Loss Prevention Managers plan and prioritize to provide an optimal customer experience to their portfolio of stores. They thrive on supporting and building high performance teams that execute with excellence...

Ontario, CA
Solink is looking for a dynamic leader to define and ensure the entire company is aligned on our product strategy. There are many facets to this role, but most importantly, you will manage and inspire the development team towards building a product that will continue to revolutionize the way our customers use video by creating opportunity through data....

Draper, UT
This role will lead a global team of investigators to execute our value proposition. Candidates should be passionate about the eBay customer, and efficient self-starter with an ability to operate effectively in a fast paced, rapidly-changing environment...

Seattle, WA
The Regional Asset Protection (Loss Prevention) and Safety Manager will lead the Pacific Northwest Region (Washington, Oregon & British Columbia) in shrink reduction and profit maximization efforts. The position will proactively seek to bring economic value to the company, promoting profitable sales and world class customer service while ensuring a safe place to work and shop...

Florida/Georgia (Home-based, must reside in the SE)
The successful candidate will be responsible for the management of the Asset Protection function in their assigned area. Guide the implementation and training of Asset Protection programs, enforcement of policies and procedures, auditing, investigations and directing of shrink reduction efforts...

Physical Security Leader
Corte Madera, CA
Responsible for leading and execution of the Protection and Prevention tiers of the Profit Protection strategy for all RH locations including our Corporate Campus in Corte Madera, CA - PROTECTION - Access Control | Alarms | CCTV | Guards - PREVENTION - Awareness | Audits | P&P | Training...

Loss Prevention Manager
Las Vegas, NV
● Demonstrate management leadership skill to achieve the goals of the Company. ● Experienced with and has knowledge of regulatory agencies to include: TSA, DOT and OSHA. ● Establishes and communicates a risk business plan consistent with the objectives of the Company that pro-actively identifies and corrects poor behaviors...

Featured Jobs
---
JOB TITLE
COMPANY
CITY/STATE
DATE ADDED

Vice President
SVP, Chief Safety & Risk Officer
Allied Universal
Santa Ana, CA
Jan. 6
VP Asset Protection
BJ's Wholesale Club
Westborough-Home Office, MA
Feb. 28
VP, Asset Protection

Casey's General Stores

Ankeny, IA

Jan. 27
VP, Information Security
Tractor Supply
Brentwood, TN
Jan. 3

Director
Sr. Director, Enterprise Security
Coca-Cola Consolidated
Charlotte, NC
Mar. 5
Sr. Dir., Voice Theft/Fraud
Comcast
Greenwood Village, CO
Mar. 2
Dir. Global Asset Protection
eBay
Draper, UT
Mar. 6
Dir. Asset Protection SE
Home Depot
Atlanta, GA
Jan. 6
Asset Protection Dir.
McLane
Temple, TX
Mar. 2
Cybersecurity & Privacy Protection Dir.
PwC
Seattle, WA
Nov. 5
Dir. Loss Prevention Stores
Tractor Supply Co.
Brentwood, TN
Feb. 11

Corporate/Senior Manager
Sr. Manager, Field Asset Protection
Carvana
Phoenix, AZ
Feb. 28
Sr. Loss Prevention Manager
Gap Inc.
San Francisco, CA
Oct. 29
Mgr. Physical Security Programs & Technology
Grainger
Lake Forest, IL
Feb. 3
Senior Manger, Asset Protection
Home Depot
Atlanta, GA
Feb. 18
Manager, Asset Protection Solutions Supply Chain
Walgreens
Windsor, WI
Mar. 25

---


---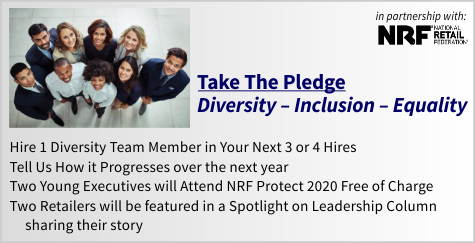 ---

For all the people that complain about never catching up and always say I'll never catch up - I've got so much to do and seem like they're carrying the world on their shoulders. All I have to say is - If You ever catch up they'll catch up to you. And then you're done. So thank the lord you've got so much to do because somebody right behind you is waiting for you to slip.

From a guy who's been nipped at my whole career and even bitten a few times - Oh well - it keeps you running.

Just a Thought,
Gus



(content subject to approval)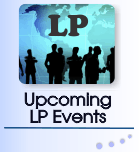 ---
Recruiting?
Get your job e-mailed to everyone... everyday
Post on our Featured Jobs Board!
Not getting the Daily?
Is it ending up in your spam folder?
Please make sure to add d-ddaily@downing-downing.com to your contact list, address book, trusted sender list, and/or company whitelist to ensure you receive our newsletter.
Want to know how? Read Here



36615 Vine Street, Suite 103
Willoughby, OH 44094
440.942.0671
copyright 2009-2019
all rights reserved globally