---
Terrell Williams LPC, CFI promoted to Senior Manager, Amazon Logistics Loss Prevention | Last Mile for Amazon

Terrell has been with Amazon for two years, starting in 2018 as a Regional Loss Prevention Manager in the Midwest/Chicago Region. Terrell brings 20+ years of Loss Prevention, Logistics and Operations Leadership experience to the position. Terrell is a military veteran, having served in the United States Army as a Military Police Officer. Congratulations, Terrell!

Arya Etessam promoted to Senior Risk Manager, Special Programs for Amazon


Arya has been with Amazon for more than four and a half years, starting with the company in 2015 as a shift manager. Before his promotion to Senior Risk Manager, Special Programs, he spent more than two years as Regional Loss Prevention Manager, GSF. Before that he held various security/LP positions with Donnelly Group and ICORP Investigations, Inc. Congratulations, Arya!

See All the Executives 'Moving Up' Here

Submit Your New Corporate Hires/Promotions or New Position


---

exacqVision G-Series PoE brings sophisticated performance from an affordable NVR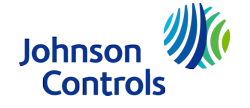 Johnson Controls introduces the exacqVision G-Series PoE, an easy-to-use video recording solution that offers the full sophistication of exacqVision VMS on an affordable NVR, without the hassle of wiring cameras to a power supply. Ideal for customers with smaller facilities, this compact NVR offers substantial flexibility with a generous PoE budget, delivering 15 watts simultaneous on all ports, and up to 30 watts on any port, integrating seamlessly with a variety of cameras complemented by a simple plug-and-play setup. johnsoncontrols.com

OpenEye, Interface Security Systems Partner for Remote Video Surveillance Solution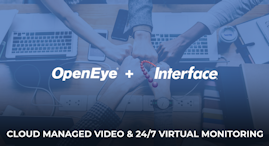 Interface Security Systems, a managed services provider delivering managed network, interactive alarm monitoring, video surveillance and business intelligence solutions to distributed enterprises, announces a new strategic partnership with OpenEye, a leading provider of Cloud-managed solutions for video security, business intelligence and loss prevention. openeye.net

siffron Opens New Distribution Center in Loves Park, Illinois


siffron's new distribution center is now officially open! The new building will allow siffron to consolidate various Rockford, Illinois-area locations that are currently being used for distribution and warehousing and better position siffron to provide innovative retail solutions to our customers. siffron.com

---

Click here to track U.S. & Canada coronavirus store closings

175+ closures in U.S., 80+ in Canada (Updated Daily)

Taubman Centers temporarily closes 19 malls throughout US until March 29

Des Moines, IA: Shopping malls in metro cut hours while some stores shut down

Michigan malls begin temporary closures to stem coronavirus spread
- Including Birch Run Premium Outlets (Saginaw), Briarwood Mall (Ann Arbor), The Somerset Collection (Troy), Twelve Oaks Mall (Novi), and Great Lakes Crossing Outlets (Auburn Hills).

---

Coronavirus Update

China Hits a Coronavirus Milestone: No New Local Infections
China on Thursday reported no new local infections for the first time since the coronavirus crisis began three months ago, reaching a milestone in its battle with the deadly outbreak that has upended daily life and economic activity around the world. nytimes.com

Which Countries Have Flattened the Curve for the Coronavirus?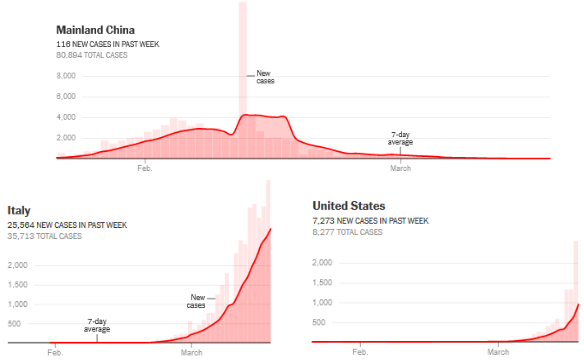 COVID-19 online shaming drives some businesses to shut their doors

More retailers close, some defend staying open in the midst of COVID-19 outbreak

Walmart announces special cash bonus and early payment of Q1 bonuses totaling nearly $550 million for hourly associates

---
The Alternative Endings to the Coronavirus (COVID-19) Crisis

Prepare for the Worst and Plan for Your Future Professional Best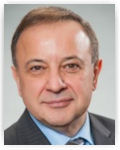 By Tony D'Onofrio, Global Retail Influencer

Having a substantial part of my family south of the red zone in Italy, I have been following very closely the progression of COVID-19.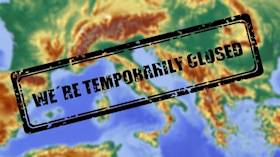 As exemplified by panic buying, COVID-19 feels overwhelming. Protecting your family and your health should continue to be paramount.

This article summarizes lessons for retail in China and where the industry transforms next. Several projected economic scenarios are also presented. Finally, we will explore the unforeseen new 'normal' that will emerge from digitally transformed stale business models. tonydonofrio.com


Price-Gouging - Fraud Running Rampant
Across the Country

Here's just one of many articles:
Officials team up to combat secondary outbreak of fraud, price-gouging amid coronovirus pandemic
The Pittsburgh region's top state and federal law enforcement authorities announced Thursday they are teaming up to form the Western Pennsylvania Covid-19 Fraud Task Force to investigate and prosecute those committing fraud during the coronavirus outbreak.

The move comes two days after both Brady and Pennsylvania Attorney General Josh Shapiro separately announced measures they were taking to halt fraud in light of the coronavirus pandemic.

As of Thursday morning, Shapiro's office has received 1,548 emails and 52 filed consumer complaints for 1,600 total, according to a spokesman for Shapiro's office.

The office has also issued 52 cease-and-desist letters statewide, according to the spokesman, who said the office wouldn't name the businesses or provide copies of the letters.

AP's survey is the most comprehensive look so far at the emerging problem. The survey of state attorneys general or consumer protection agencies across the country found the number exceeded 5,000, with hundreds more coming in every day.

In all, 40 states responded with numbers that included both tips and formally filed complaints against everything from individuals and mom-and-pop stores to big-box retailers. The count is certainly low because it only includes cases in which someone went online or called to register a grievance. Many others merely went to the court of social media to vent their outrage.

New York City , which alone has received more than 1,000 complaints, issued 550 violations and imposed $275,000 in fines for gouging.

Authorities in states including Florida were forwarding to the nation's online retail giants — including Amazon, Walmart and eBay — reports that third-party sellers on their sites were overcharging.

On Wednesday, a bipartisan group of House lawmakers urged the Justice Department — which has so far focused on false claims rather than high prices — to police price-gouging so that people "have access to the items they need to protect themselves, their families, and their communities." triblive.com

U.S. Attorney Announces Appointment of Federal Prosecutor to Lead Fight Against COVID-19 Fraud


NYC Mayor De Blasio pleads with Trump for military aid


Mayor Bill de Blasio made an urgent plea for military aid to combat the coronavirus, as the number of confirmed cases in New York City surged to 3,615 on Thursday and the city increasingly becomes the epicenter of the crisis in the U.S.

The city's death toll from the virus has risen to 22, doubling in the past day. The total number of cases nearly doubled as well, for the second straight day. De Blasio called the numbers "nothing short of staggering" and pressed President Donald Trump to mobilize the military to deliver crucial supplies — which the city could run out of in two to three weeks — and provide medical care.

The city is now moving to release some inmates from Rikers Island starting as soon as Thursday, after the first inmate and correction officers at city jails tested positive for the coronavirus. politico.com
Kroll, A division of Duff & Phelps
The Leading Global Provider of Risk Solutions - Releases
Coronavirus (COVID-19) and Managing the Risks to Your Organization


This includes webinars, articles, and news regarding crisis management, cyber security, valuations and financial stress, among others.

To access, please visit: https://www.duffandphelps.com/coronavirus-covid-19-managing-risks-organization. eadership.htm
Social Distancing May Put Liquidation Sales Out of Business

Homebound shoppers may put going-out-of-business sales out of business for a while.

Creditors are facing lower potential recovery values from bankrupt chains like Pier 1 Imports Inc. and Modell's Sporting Goods Inc., where liquidation sales are underway. More failed chains also risk running out of money during the court process and shifting from a reorganization to a full liquidation of the business.

Proceeds from store closings are among the most important assets bankrupt companies use to pay back their creditors, but all bets are off when consumers are staying at home. "Nobody has coronavirus built into an appraisal."

Asset-Based Loans Asset-based loans that use inventory as collateral are an important means of financing for retailers. Creditors may demand higher rates or become reluctant to lend at all.

Little Point - When a retailer gets into trouble, lenders can declare a loan in default and press for a liquidation that will pay them out. But there's little point if no one is shopping. Already, some states like New Jersey have moved to close down malls and other non-essential shopping spots.

"The lenders can't just pull the plug, right?" Malfitano said. bloomberg.com

ISIS is urging its fighters to avoid Europe because of the coronavirus pandemic

ISIS is Actually Doing Public Service Announcements to their Own Fighters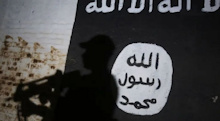 ISIS has issued a travel advisory for Europe to its fighters due to the novel coronavirus pandemic, asking fighters to suspend travel to the region for terror attacks.

The latest edition of the terror group's newsletter, Al-Naba, calls on its fighters to "stay away from the land of the epidemic," Homeland Security Today recently reported.

"The healthy should not enter the land of the epidemic and the afflicted should not exit from it," the editors of the newsletter stated.

The newsletter also offered militants advice on how to avoid getting infected.

It's estimated the terror group still has as many as 20,000 fighters in the region, and a recent UN report said the group has $100 million in reserves. businessinsider.com

---

5 Ways to Address Enterprise Risk Management as a Team

It's crucial, now more than ever, that leadership and decision makers take coordinated steps to set a strong example and bolster risk management practices.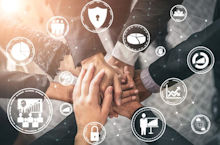 C-level executives, with support from the board of directors, are responsible for establishing and promoting a healthy risk and compliance mindset among employees. But they may not grasp the full benefits of enterprise risk management (ERM) because of the siloed nature of risk management efforts across business groups.

Setting the tone from the top down requires approaching risk as an integral part of business strategy. That requires cooperation between senior leadership and audit, risk management, and compliance teams.

That can be difficult to obtain even if risk is top of mind — and it often isn't.

In a 2018 study by the American Institute of Certified Public Accountants, less than 50% of surveyed C-suiters formally considered risk exposures when evaluating new possible strategic opportunities. Only 29% of their boards discussed top risks in a formal manner when reviewing the organization's strategic plan.

Additionally, a 2017 AON report revealed a direct correlation between a mature risk culture and higher stock prices.

CFOs and audit, risk, and compliance leaders manage risk most effectively when they collaborate with other senior executives to identify, assess, and respond to the organization's top risks, including unprecedented risk events such as the COVID-19 pandemic. cfo.com

Senior LP & AP Job Market Comes to a Halt

March-April-May the Busiest Time For Sr. Job Postings Every Year

This is when we usually see the new year push on senior job changes each year. And the virus has brought that market to a screeching halt obviously.

With anywhere from 30 to 40% and possibly as much as 50% of the annual senior level job postings starting during this three month period each year for the past thirty years. A fact we can attest to given our experience as a news outlet and previously as the nations leading search firms specializing in retail LP & AP.

How this plays out once we're on the other side will be interesting and we predict it'll be the slowest, least active year in history. Actually not hard to predict that one. Just a thought. -Gus Downing

New Juvenile Gangs Popping Up
Tucson Police Report Rise of 'Hybrid Gangs'
Tucson police and prosecutors are working to fight the growth of a new type of gang that uses social media and the promise of money to attract young members to a life of crime, reports the Arizona Daily Star. The police Gang Investigative Unit calls the groups "hybrid gangs," saying they emerged two years ago, lacking traditional gang identifiers like claiming a specific area of the city, or having a common race or ethnicity. Hybrid gangs are characterized by young, multi-ethnic, mixed-gender demographics, fluid gang affiliation and use of social media. Members are typically between 14 and 19 years old. Police are is aware of nine active hybrid gangs in Tucson.

Juvenile violent crime linked to gang affiliation "bloomed" in 2019, said Deputy Pima County Attorney Caroline Allen. She said groups of youth started getting together "and essentially creating their own gang monikers" to commit crimes like shoplifting, armed robbery, aggravated assault, drive by shootings and others. "All of a sudden, they've come up out of nowhere," Allen said. The FBI says, "Hybrid gangs are difficult to track, identify, and target as they are transient and continuously evolving." In the past, traditional gangs have maintained boundaries around certain locations, had specific loyalty ties based on ethnicity or culture and placed value in gang hierarchy. "They now ride together," said Tucson Police Sgt. David Contreras. "They seem to do a lot of criminal activity with whomever they wish and their ultimate goal is to make money. thecrimereport.org

Another Nail in Brick & Mortar's Coffin
The Key to Survival - The Supply Chain & Logistics Group
Never before in history has the logistics group and supply chain been more poised to deliver and offer what seems to be the only hope retail has right now.

Every executive in the organization will be looking to the group trying to deliver the products and sales the company desperately needs over the next few months.

E-commerce will explode and execution will be the focus of every retailer worldwide, with some already driving 30% to 50% of sales through the online channel.

Those numbers will be dwarfed over the next few months with the bump becoming a permanent expectation even after the crisis. As the consumer becomes naturally inclined even more so than today, to go online and hunt for the best deals.

Regardless of how the bounce back happens, once this is over, the consumer may be changed forever. Because once you train them and acclimate them to the obvious benefits of online shopping, brick and mortar may end up merely being an excuse to go out as opposed to the necessity it now is. The question being, how much market share online shopping truly ends up capturing long term? Just a thought. -Gus Downing

What the CFO's Are Reading
Crisis Management: The Overlooked Leadership Skill
By Gary Burnison, CEO, Korn Ferry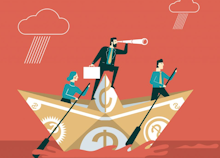 Here are five ways to rise up to the challenge of leading the troops while things are falling apart.

No one thinks much about a certain leadership quality - until the you-know-what hits the fan.

The quality I'm referring to is crisis management. Thankfully, true crises are relatively rare occurrences. They are the black swans of leadership. And this is one of them.

Continue reading here: cfo.com

How Real Leaders Step Up to the Plate During a Crisis

The greatest leaders are forged in times of crisis and uncertainty. Here are five ways to be that kind of leader.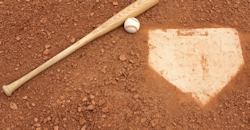 You're reading this because you're a leader, but are you a fair-weather leader or one who can navigate the storm?

While some people may set out to be leaders early in life, most of us stumble into it. For many entrepreneurs, leadership is the last thing they have in mind when starting a business. Usually the focus is on a great idea or product. Having to run a business is just what you need to do to bring that idea to the market. Then you wake up to realization you are surrounded by people who are looking to you to lead.

In a time of crisis, you need to be deliberate and disciplined. Here are five things I've found to be the foundation of effective leadership in times of crisis. Read On

To Those Still Staffing Those Essential Retailers - Thank You
We at the D&D Daily would like to thank those folks who are working right now in those stores that are essential to our very existence. From grocery stores to drug stores, gas stations, convenience stores, pet stores, to the truck drivers, delivery drivers, and warehouse workers we thank you for the sacrifice and courage all of you have right now when facing the COVID-19 virus.

Please, for those of us shopping, take the time to thank them personally when you're in the stores and as fellow retailers tell them the critical role they're playing in keeping America fed, healthy, and safe. It just may make a difference! Just a thought. -Gus Downing
| | |
| --- | --- |
| | |
Coresight Research:
Weekly Store Tracker: Week 12
1,883 2020 YTD Store Closures, 2,910 2020 YTD Store Openings


Quarterly Results
RTW Retailwinds (New York & Company) Q4 comp's down 7.4%, net sales down 9.4%, full yr comp's down 5.4%, net sales down 7.4%
---

Senior Jobs Market
VP of Product job posted for Solink in Ontario, CA


Solink is looking for a dynamic leader to define and ensure the entire company is aligned on our product strategy. There are many facets to this role, but most importantly, you will manage and inspire the development team towards building a product that will continue to revolutionize the way our customers use video by creating opportunity through data. You'll work closely with the team to ensure we have a laser-focused and ambitious vision. Reporting into the CEO, you'll be a core member of Solink's Senior Leadership Team.

Solink is a subscription-based software that connects your camera footage with your POS data to give you the insight you need to increase your profits, reduce theft, and help you reclaim your time. linkedin.com


---

Se-Kure Controls Founder & CEO Roger Leyden Passes Away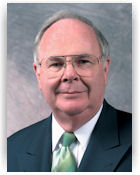 Se-Kure Controls, Inc. – March 19, 2020 - It is with much sadness we announce the passing of our founder and CEO, Roger J Leyden. This pioneer of Loss Prevention passed away peacefully with many close friends attending to him in his last weeks at his favorite second home of Las Vegas, NV on Tuesday night March 17th, 2020.

In 1965, Roger defined and single-handedly created the world of anti-shoplifting devices which has had a positive impact on retailers worldwide to this day. Roger was a protector in life and in business. The many products he envisioned and then built have protected Global retailers for 55 years and have literally prevented countless millions in theft.

His legacy at Se-Kure Controls will continue for decades to come. We are proud that our products are made in the USA and because of Roger's commitment to his companies, his employees and the retailers we serve, we are on a solid foundation to continue serving our customers.

Roger loved his companies and loved his employees. Everything he did focused on Se-Kure and building a better mouse trap as well as a stronger company. Roger made certain we would have what we need to continue what he started. He valued people and wanted to have a work environment that encouraged long term employment in a family atmosphere.



Roger mentored and guided Laura Greenwell for over thirty years so that when the time came to pass his torch, she would be ready. Laura has been operating in the capacity of President for a few years now and it's in her DNA to protect and support Roger's vision as she seamlessly leads Se-Kure Controls Inc., into its bright future.

The words we choose to describe the major influences in our lives matter. The greater the impact of friendship, leadership and spirit of adventure, the more deserving of words like "blessing," "gift" and exhilarating. Roger was all of these for his employees. It was best written this morning by one of them: "…I am very sorry for this big loss. He cared for all of us and I'm really grateful for that. I hope we continue where he left even stronger."

Editor's Note: Roger was one of a very small group of executives back in the 60's and 70's that helped create and lead the innovative security tools everyone takes for granted today.

His creativity, entrepreneurial spirit, sense of humor and kind heart made an impact on hundreds of retailers and executives. And his products and innovative approach helped in the overall industry transition from security to Loss Prevention - something very few have been able to accomplish.

Finally, he was one of the last ones out there that had also worked with my father in the retail security industry. He'll be missed. -Gus Downing
---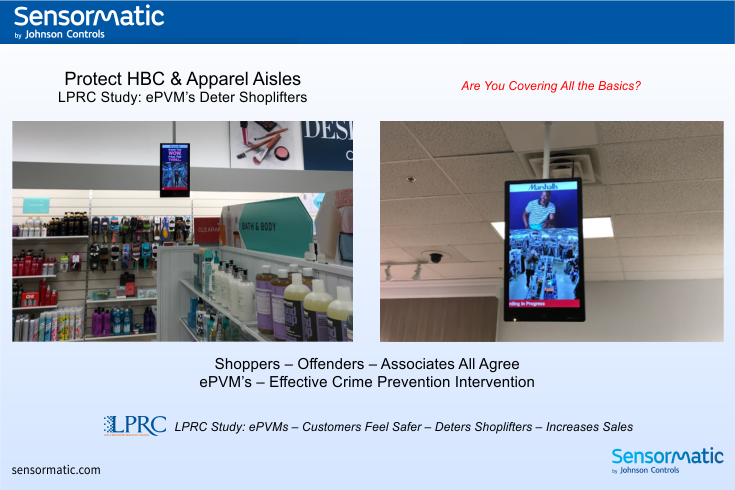 Agilence Wins Bronze for Customer Service Department of the Year at 2020 Stevie® Awards
MOUNT LAUREL, NJ - Agilence, Inc., the leading provider of operational analytics & reporting solutions to the retail, restaurant, and convenience industries, today announced that they have won a Bronze Stevie® Award for Customer Service Department of the Year. This is the third year in a row that Agilence has been recognized for their outstanding customer service with a Stevie® Award.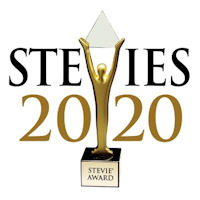 "We are elated to have our team's efforts recognized for the third year in a row with a Stevie® award," said Catherine Penizotto, VP of Customer Success at Agilence. "Our customers remain our top priority and we continuously strive to exceed their expectations while developing and sustaining great relationships with each and every one of them."

Since its inception in 2002, The Stevie Awards for Sales & Customer Service have become the world's top honors for customer service. The Stevie Awards organization stages seven of the world's leading business awards programs, including the prestigious American Business Awards® and International Business Awards®.

The awards were presented during a gala banquet on Friday, February 28 at Caesars Palace in Las Vegas, NV.

"We are honored to have won a Bronze Stevie Award, and look forward to continuing to provide our clients with a world-class customer experience." said Russ Hawkins, President & CEO of Agilence.

Learn more about the Stevie Awards for Sales & Customer Service at www.StevieAwards.com/Sales.

Watch 'The Most Interesting Man in the World' Congratulate Agilence in a Video.
---

---
COVID-19 and the new business normal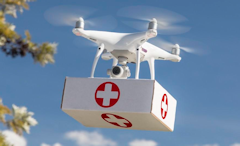 The shift from a centralized defense model to a distributed and containment model in managing a pandemic has highlighted the level of preparedness for businesses to function in a world that is highly distributed and digitally enabled. The physical disconnect of businesses and their stakeholders will require adoption of new technologies in order to maintain continuity and better future experiences for all.

We are having to rewire our brains to prioritize distribution over centralization and the home over institutions. In this crisis, it is not the expert, not the center that counts. It is the individual citizen, making or keeping their own home a safe space for themselves and their family and practicing this new art of social distancing. What that really means is disconnecting physically from those centers while maintaining digital connections with our loved ones, our friends and our communities, and learning from each other via digital and social networks what we should do next. Our strength this time is in our distribution, not in our masses. This is becoming flow.

The role of technology post-pandemic

2020 will be the year that changed the trajectory of e-commerce, telemedicine and remote work. We will see greater pilot programs and accelerated adoption of autonomous delivery vehicles, digital payments, contactless payment technology, voice and video conferencing, voice-enabled mobile business applications, AI-powered CRM platforms, sensors, and wearable health monitoring technology with greater internet of things (IoT) technologies aimed at automated and autonomous serviceability capabilities, drone delivery -- medicine, food, and product home delivery via smart drones -- and 3D printing additive manufacturing.

So what can we learn from our response to a pandemic? Tactically, we can learn that for a particular type of crisis the response needs to be the exact opposite of the norm; democratic, distributed and home-based. We know from our research that flow-based solutions are more responsive than traditional ones. So we can use the principles of flow to design holistic solutions for future crises.

The businesses of the future must safely create value at the speed of need. The services must be personalized, fast and intelligent -- the new currencies of a digital economy. To do this in an experience-led economy, businesses need access to the single source of truth. And they also need to ensure that their most important core value and guiding principle is Trust. So while the coronavirus itself will change little, the seeds of change have already been sown, and the virus will be a catalyst for a more distributed, more connected world and greater personal autonomy, a world of flow. zdnet.com

Living and Working Amid COVID-19 Crisis

Pandemic Expert Regina Phelps on the Latest Coronavirus Coping Strategies - 18 minutes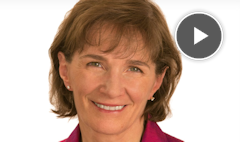 Quarantines, lockdowns, supply chain disruptions and the biggest remote workforce in history. These all part of the "new normal" in the shadow of the COVID-19 pandemic. Business continuity expert Regina Phelps has some new advice for how businesses and individuals should approach the next crucial weeks.

To start with, this isn't another H1N1 drill, says Phelps, founder of consultancy Emergency Management & Safety Solutions. That 2009 pandemic "fortunately, turned out to be a very mild event," Phelps says in an interview with Information Security Media Group. "This is not going to be that way. And so people need to really put on their new lens of a serious pandemic with significant global complications." govinfosecurity.com

In this interview (see audio link below photo), Phelps discusses:

• How to sift through the latest statistics and analysis;
• Why and how to re-think our business continuity and crisis management plans;
• Trends to watch and reports to demand in the weeks ahead.

This is the fourth in a recent series of coronavirus conversations with Phelps. See also:

Coronavirus: How to Plan and Protect

Coronavirus Update: Tips for Travel

Coronavirus Spread: Preparing for 'The Long Haul'

NIST Security Guidelines for Enterprise Telework, Remote Access, and Bring Your Own Device (BYOD) Solutions


Today, many people are teleworking (also known as telecommuting), which is the ability of an organization's employees, contractors, business partners, vendors, and other users to perform work from locations other than the organization's facilities. Teleworkers use various client devices, such as desktop and laptop computers, smartphones, and tablets, to read and send email, access websites, review and edit documents, and perform many other tasks.

Most teleworkers use remote access, which is the ability to access their organization's non-public computing resources from locations other than the organization's facilities. This bulletin summarizes highlights from NIST Special Publication 800-46 Revision 2, Guide to Enterprise Telework, Remote Access, and Bring Your Own Device (BYOD) Security, which helps organizations protect their IT systems and information from the security risks that accompany the use of telework and remote access technologies.

The National Institute of Standards and Technology (NIST) has guidelines on telework and remote access to help organizations mitigate security risks associated with the enterprise technologies used for teleworking, such as remote access servers, telework client devices, and remote access communications. NIST Special Publication (SP) 800-46 Revision 2, Guide to Enterprise Telework, Remote Access, and Bring Your Own Device (BYOD) Security was issued in 2016, and its recommendations are still relevant today. This Information Technology Laboratory (ITL) Bulletin summarizes key concepts and recommendations from SP 800-46 Revision 2. nist.gov

Trade Groups Ask California to Delay Privacy Law Because of Coronavirus

Office closures and remote work make July 1 enforcement deadline problematic,
they say

A coalition of trade associations are asking California to put off enforcement of its landmark privacy regulation in part because of the novel coronavirus.

In a letter to California Attorney General Xavier Becerra this week, groups representing advertising, insurance and other industries cited pandemic-related confusion such as office closures as the latest hurdles to meeting the state's July 1 target for enforcement.

Business leaders will be "forced to consider tradeoffs between decisions that are best for their employees and the world-at-large and decisions that may help the organizations they lead avoid costly and resource intensive enforcement actions," the letter said.

It asked for the state to hit pause on the California Consumer Privacy Act, which aims to give users more control over their personal data, until Jan. 2, 2021. The law went into effect Jan. 1 but isn't due to be enforced until July. wsj.com

Accenture's Third Annual State of Cyber Resilience report

Taking a deep dive into what sets leaders apart.

Based on their research among 4,644 executives and backed by Accenture's knowledge and deep industry expertise, their findings aim to help organizations innovate securely and build cyber resilience to help grow with confidence.

In this cybersecurity report, it shows how organizations are coping with cybersecurity demands since the last analysis and explore what the large sample of non-leaders can do to master cybersecurity execution and drive innovation success.

However, the gap between the top organizations and the laggards is huge. The top firms make the most of their security investments, but the laggards have much lower threat detection rates, great adverse impacts and downtimes after a cyberattack, and more customer data being exposed. Accenture says companies experience an average of 22 security incidents annually, which equals a potential saving of $6 million per year for the laggards.

Here are four things that separate the leaders from the laggards: 1. They use the right metrics. 2. They value speed. 3. They reduce impacts. 4. They're team players. darkreading.com

New Study Calls Common Risk Figure into Question
Many risk models use a commonly quoted number -- $150 per record -- to estimate the cost of an incident. A new study from the Cyentia Institute says misusing that number means that estimates are almost never accurate.

The Information Risk Insights Study (IRIS), conducted by the Cyentia Institute, is intended to help business risk managers build better models for risk, and to use those models to make better decision for managing cyber-risk. David Severski, senior data scientist at Cyentia and the principal author of the IRIS report, says that the point isn't to have more data, but to use available data more effectively. "We're never going to have perfect information, but we can use information that we have available to make a better decision rather than just a finger-in-the-wind type of analysis there," he says. darkreading.com

VPN Usage Surges as More Nations Shut Down Offices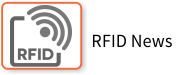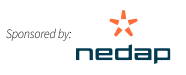 ---

Nedap's RFID Loss Prevention Academy
Online academy supports retail executives by providing a resource center of knowledge, study guides, and tests to help aid in adoption and education of RFID technology
For more information regarding the RFID Loss Prevention Academy, visit: www.nedap-retail.com/academy
---
---


---
More retail stores close, offer free shipping perks to promote online shopping
With news regarding the coronavirus changing almost hourly, retailers attempt to keep pace with more store closures, free shipping perks and changing return policies.

Online retailers continue to adapt to the ever-changing environment that the coronavirus—called COVID-19—outbreak has wrought. 50% of the 62 retailers in the Digital Commerce 360 Top 100 that operate retail stores have closed all their stores due to the coronavirus pandemic.

Plus, 60% of retailers in the Top 100 have a coronavirus-related message on their site, most often in the form of a banner on the homepage, to alert shoppers as to what they're doing to support customers and employees during the outbreak.

Some have a more vague message, such as Costco Wholesale Corp.'s "Message from our CEO" on its homepage. However, 40% of retailers did not mention the coronavirus at all on their ecommerce sites, including BarnesandNoble.com, QVC.com and Fanatics.com. digitalcommerce360.com

Many Are Shutting Their E-Comm Business As Well as Stores
Several, among them Victoria's Secret, TJX Cos' tjmaxx.com, marshalls.com and sierra.com sites, Tailored Brands and Brandy Melville, have also shut down their digital sales. Most cite the need to protect workers in those operations and the goal of slowing the spread of the disease, which is caused by a member of the coronavirus family. retaildive.com

Amazon sellers brace for layoffs and worse after coronavirus-related products get priority
Amazon Prime Pantry temporarily closes as online shopping surges amid coronavirus outbreak
---
'2019's Top 10' ORC Cases Countdown
Follow Along Right Here - Starting Monday!


Starting Monday, March. 23, the D&D Daily will be counting down its Top 10 ORC cases of 2019. The incidents range from gift card scams to burglary/shoplifting rings to bribery schemes, and more.

Also, don't forget to check out our Q4 & 2019 ORC Report here.

---

Los Angeles, CA: Nationwide Burglary Ring busted; $200K in stolen glasses seized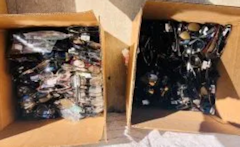 A Van Nuys man is suspected of possessing stolen property after more than $200,000 worth of eyeglasses were seized that authorities believe were taken as part of a nationwide burglary ring. LensCrafters and Sunglass Hut locations have been burglarized in Riverside, Orange, Los Angeles, Kern and Sacramento counties, as well as in Nevada, Utah, Texas, Illinois and North Carolina, the Riverside County Sheriff's Department said. One of the burglaries happened at about 2 a.m. on Oct. 14 at the LensCrafters in Menifee. Deputies responding to an alarm call found a broken window there and glasses missing, a news release said. Investigators learned of the nationwide thefts during the burglary probe. The investigation revealed that stolen glasses were being sold in Los Angeles, the release said. On Wednesday, March 18, Riverside County investigators and Los Angeles Police Department detectives served a search warrant at the business on Hollywood Boulevard, where more than 880 stolen glasses valued at more than $204,800 were recovered, the release said. pe.com

Cumberland County, PA: Police quickly arrested 3 suspects wanted in Verizon Armed Robbery
Upper Allen Township police arrested three New York men Wednesday night after an interstate manhunt triggered by an armed robbery in Maryland. Police said Thursday that the holdup occurred just before 8 p.m. at a Verizon store in Thurmont. They said three robbers forced the employees to the floor at gunpoint and filled two suitcases with merchandise. pennlive.com

Erie, PA: Millcreek Police Investigate Theft of More than $800 Worth of Formula
Millcreek Township Police are asking for your help to identify two people in the theft of baby formula from a business. It was reported March 10 at approximately 6:39 p.m. $812.87 worth of formula was taken, according to police. erienewsnow.com

Middletown, CT: Police foil $25,000 fur coat heist, arrest 2 burglars

Foxborough, MA: Police search for man accused of stealing bottles of fragrance
---

Shootings & Deaths
Matthews, NC: Man dies after reported Armed Robbery at CVS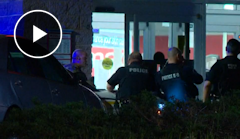 One person died after an armed robbery at a CVS pharmacy in Matthews Thursday night, police said. According to Matthews Police, officers were called to the CVS at 1305 Matthews Township Parkway in reference to an attempted robbery. When officers got to the store, they made contact with a man inside the store who was armed with a handgun. While working to de-escalate the situation, police determined that employees were able to secure themselves in a locked room at the back of the store. Police established a perimeter around the store and special response officers were called to the scene. After several attempts to communicate with the man were unsuccessful, officers entered the store and found the man dead. wcnc.com

Baton Rouge, LA: One dead, one wounded in C-Store shooting; suspect at-large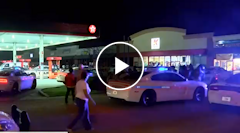 Police are investigating the shooting death of Reginald Jefferson, 21. Emergency crews responded to a reported shooting on Plank Road around 8:45 p.m Thursday night. Detectives say Jefferson, a 24-year-old victim, and a third individual were involved in a physical altercation inside the Kangaroo Express Service Station. Jefferson was reportedly shot multiple times. The second victim was chased out of the store by the suspect and was found across the street with a gunshot wound. Jefferson died at the scene. The second victim is expected to survive. The shooting suspect is still at-large. wafb.com

Richmond, VA: 1 dead, 1 expected to survive after C-Store double shooting
Police are investigating a double shooting which occurred on Thursday evening around 8:00pm. Police say officers were called to the scene following reports of shots fired. Arriving officers quickly located two males who had been shot. This investigation is ongoing. wric.com

Falls River, MA: Police investigating shooting following Grocery store break-in
Fall River police are searching for a suspect, or suspects, involved in a shooting following a break-in at a grocery store overnight. According to police, around 3 a.m. someone smashed the front door of Big Bazaar Indian Grocery on North Main Street. Investigators say, surveillance video showed the suspect grabbing the cash register drawer and fleeing the scene in a white van. The store owner says there was about $900 inside the drawer. wpri.com

Queens, NY: Gunman guilty in '18 Armed Robbery spree; Clerk shot as Brooklyn man robbed four Queens stores in two hours
---

Robberies, Incidents & Thefts
Stevenson Ranch, CA: Robbery suspects were detained at gunpoint after allegedly taking items from the Walmart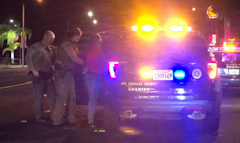 Just after 8:20 p.m. Thursday, deputies with the Santa Clarita Valley Sheriff's Station received reports of a robbery at Walmart. "There was a robbery call," said Sgt. Bengson with the station. "There's two suspects currently being detained." Initial reports indicate that the two suspects allegedly attempted to take a number of unknown items from the Walmart before getting into a physical altercation with the store's Loss Prevention Officers. The two suspects then drove southbound on The Old Road. Deputies were able to find the vehicle, and proceeded to detain the two at gunpoint. hometownstation.com

Guilford County, NC: Police in North Carolina stopped a truck with 18,000 pounds of stolen toilet paper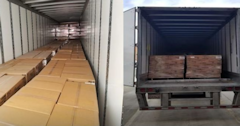 Photos provided by the sheriff's department show dozens of boxes filled with thousands of stolen rolls. Guilford County Captain Daryl Loftis told Associated Press that the driver is suspected of stealing the truck, but they aren't releasing his name because the issue of toilet paper is "fairly sensitive right now." The Guilford County Sheriff's Office said that they discovered the stolen goods after realizing that the 53-foot, 18-wheel truck had been reported stolen. The truck was being used to transport the large supply of commercial toilet paper to a warehouse facility near Interstate 40 in Whitsett, North Carolina. facebook.com

Nassau County, NY: Oceanside man burglarized 16 Nassau businesses over 5 months
An Oceanside man was arrested Wednesday and charged with burglarizing 16 businesses on Nassau's South Shore since Oct. 1, including nine on one day in January, police said. Priestly Green, 37, of Benjamin Road, committed the burglaries over a five-month span. Among the businesses targeted were restaurants and car washes in Hempstead; delis, smoke shops and a gas station in Baldwin, and a liquor store in Freeport. Nine of the burglaries occurred on Jan. 13. Green was located by detectives in the Bronx late Wednesday night and arrested without incident. newsday.com

Danville, VA: Police seeking 2 suspects in failed Armed Robbery of a Food Lion

Columbus, OH: Police searching for man accused robbing Check' N Go while dressed as Amazon driver

Sugar Grove, PA: State Police Seek Brothers In Armed Robbery Of Kwik Fill; both were former employees

Shreveport, LA: Federal jury convicts Louisiana man on multiple robberies and firearms charges

Yakima County, WA: Sureño Gang member sentenced to 20 years in prison for C-Store Armed Robbery

Counterfeit
Counterfeit coronavirus test kits seized at Chicago airport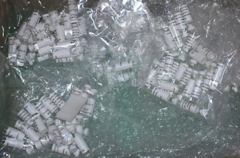 Counterfeit coronavirus tests were intercepted at Chicago's O'Hare International Airport this week, US Customs and Border Protection officials said Thursday. The kits, shipped from the United Kingdom, included tests for COVID-19, as well as other illnesses, including meningitis and salmonella, officials said. They were seized on Tuesday and handed to the FDA for further analysis. nypost.com
• C-Store – Hardy, VA – Armed Robbery
• C-Store – Marietta, OH – Armed Robbery
• C-Store – Lycoming County, PA – Armed Robbery
• C-Store – Albany, OR – Armed Robbery
• C-Store - Mt Airy, NC - Armed Robbery
• C-Store – Sugar Grove, PA – Armed Robbery
• C-Store – Erie, PA – Armed Robbery
• CVS – Matthews, NC – Armed Robbery/ Suspect killed
• Check 'N Go – Columbus, OH – Armed Robbery
• Dollar General – Wichita Falls, TX – Robbery / Assault on employee
• Fur Store – Middleton, CT – Burglary
• Family Dollar – Rockingham County, NC – Armed Robbery
• Grocery – Danville, VA – Armed Robbery
• Grocery – Fall River, MA – Burglary
• Gun – Camden County, MO – Burglary
• Jewelry – Milledgeville, GA – Robbery
• Jewelry – Hinesville, GA – Robbery
• Jewelry – San Antonio, TX – Burglary
• Restaurant – Louisville, KY – Armed Robbery (Domino's)
• Restaurant – Columbus, OH – Armed Robbery (Rally's)
• Restaurant – Fort Worth, TX – Burglary
• Restaurant – Fort Worth, TX – Burglary (2 of 2)
• Verizon – Thurmont, MD – Armed Robbery
• Walmart – Beloit, WI - Armed Robbery
• Walmart – Stevenson Ranch, CA – Robbery
• 7-Eleven – Las Vegas, NV – Robbery
Daily Totals:
• 20 robberies
• 6 burglaries
• 1 shooting
• 1 killed
Weekly Totals:
• 73 robberies
• 37 burglaries
• 3 shootings
• 2 killed

---
| | |
| --- | --- |
| | Ashley Marrino named Loss Prevention Coordinator for TJX Companies |
Submit Your New Hires/Promotions
or New Position
See all the Industry Movement


Feature Your Job Here For 30 Days -
70% Aren't On The Boards
Post your job listing
---
Featured Job Spotlights
NEW


Ontario, CA
Solink is looking for a dynamic leader to define and ensure the entire company is aligned on our product strategy. There are many facets to this role, but most importantly, you will manage and inspire the development team towards building a product that will continue to revolutionize the way our customers use video by creating opportunity through data....

Draper, UT
This role will lead a global team of investigators to execute our value proposition. Candidates should be passionate about the eBay customer, and efficient self-starter with an ability to operate effectively in a fast paced, rapidly-changing environment...

Seattle, WA
The Regional Asset Protection (Loss Prevention) and Safety Manager will lead the Pacific Northwest Region (Washington, Oregon & British Columbia) in shrink reduction and profit maximization efforts. The position will proactively seek to bring economic value to the company, promoting profitable sales and world class customer service while ensuring a safe place to work and shop...

Florida/Georgia (Home-based, must reside in the SE)
The successful candidate will be responsible for the management of the Asset Protection function in their assigned area. Guide the implementation and training of Asset Protection programs, enforcement of policies and procedures, auditing, investigations and directing of shrink reduction efforts...

Physical Security Leader
Corte Madera, CA
Responsible for leading and execution of the Protection and Prevention tiers of the Profit Protection strategy for all RH locations including our Corporate Campus in Corte Madera, CA - PROTECTION - Access Control | Alarms | CCTV | Guards - PREVENTION - Awareness | Audits | P&P | Training...

Loss Prevention Manager
Las Vegas, NV
● Demonstrate management leadership skill to achieve the goals of the Company. ● Experienced with and has knowledge of regulatory agencies to include: TSA, DOT and OSHA. ● Establishes and communicates a risk business plan consistent with the objectives of the Company that pro-actively identifies and corrects poor behaviors...

Featured Jobs
---
JOB TITLE
COMPANY
CITY/STATE
DATE ADDED

Vice President
SVP, Chief Safety & Risk Officer
Allied Universal
Santa Ana, CA
Jan. 6
VP Asset Protection
BJ's Wholesale Club
Westborough-Home Office, MA
Feb. 28
VP, Asset Protection

Casey's General Stores

Ankeny, IA

Jan. 27
VP, Information Security
Tractor Supply
Brentwood, TN
Jan. 3

Director
Sr. Director, Enterprise Security
Coca-Cola Consolidated
Charlotte, NC
Mar. 5
Sr. Dir., Voice Theft/Fraud
Comcast
Greenwood Village, CO
Mar. 2
Dir. Global Asset Protection
eBay
Draper, UT
Mar. 6
Dir. Asset Protection SE
Home Depot
Atlanta, GA
Jan. 6
Asset Protection Dir.
McLane
Temple, TX
Mar. 2
Cybersecurity & Privacy Protection Dir.
PwC
Seattle, WA
Nov. 5
Dir. Loss Prevention Stores
Tractor Supply Co.
Brentwood, TN
Feb. 11

Corporate/Senior Manager
Sr. Manager, Field Asset Protection
Carvana
Phoenix, AZ
Feb. 28
Sr. Loss Prevention Manager
Gap Inc.
San Francisco, CA
Oct. 29
Mgr. Physical Security Programs & Technology
Grainger
Lake Forest, IL
Feb. 3
Senior Manger, Asset Protection
Home Depot
Atlanta, GA
Feb. 18

---


---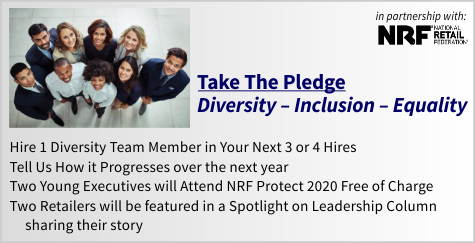 ---

Self-reflection is something many avoid or refuse to allow it to creep up and point to exactly what you need to look at. Hidden behind rationalizations, self reflection in actuality can be an eye opening experience. Popping up when you least expect it but most notably late at night when you're staring at the ceiling with no other outside interferences lending you license to deny it. Self-reflection is the one person you should make it a point to face. It just might make a difference tomorrow.

Just a Thought,
Gus



(content subject to approval)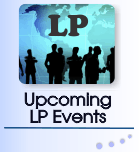 ---
Recruiting?
Get your job e-mailed to everyone... everyday
Post on our Featured Jobs Board!
Not getting the Daily?
Is it ending up in your spam folder?
Please make sure to add d-ddaily@downing-downing.com to your contact list, address book, trusted sender list, and/or company whitelist to ensure you receive our newsletter.
Want to know how? Read Here



36615 Vine Street, Suite 103
Willoughby, OH 44094
440.942.0671
copyright 2009-2019
all rights reserved globally