---
Ryan Morgan, CFI named Sr. Manager, Asset Protection Operations for Bath & Body Works

Before joining Bath & Body Works, Ryan spent more than 10 years with Victoria's Secret, most recently serving as Area Asset Protection Manager. He also rerved as a Regional Asset Protection Manager for Victoria's Secret. Earlier in his career, he held other LP roles with L Brands, Kohl's and Burlington Coat Factory. Congratulations, Ryan!

See All the Executives 'Moving Up' Here

Submit Your New Corporate Hires/Promotions or New Position

---

---

Violence & Protests

Protesters Gather Monday as Trial Kicks Off
World watches as Chauvin trial begins in George Floyd killing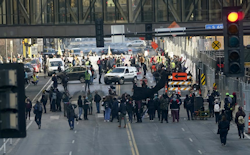 Protesters gathered Monday morning on 3rd Avenue near the Hennepin County Government Center before marching as the trial of former Minneapolis police officer Derek Chauvin began in Minneapolis.

Jury selection is set to begin Monday in the trial of a former Minneapolis police officer accused of killing George Floyd amid fresh uncertainty as a new court ruling threatens to delay the start of the trial.

Even before jury selection begins, Hennepin County District Judge Peter Cahill is likely to face motions to reinstate a third-degree murder charge and possibly postpone jury selection to give lawyers time to prepare for the new charge. startribune.com

Minneapolis protesters carry casket, march through city on eve of Chauvin trial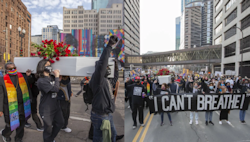 Hundreds of protesters marched through downtown Minneapolis Sunday, just one day before jury selection begins in the trial of former Minneapolis police officer Derek Chauvin, who is accused of killing George Floyd.

The purpose of the silent march organized by the Racial Justice Network was to demand justice for Floyd, and greater accountability for police, according to reports. Some of the demonstrators carried a casket with Floyd's picture on it and a large banner that read, "I CAN'T BREATHE!"

Chauvin was fired and charged with murder after a bystander video showed him pressing his knee into Floyd's neck. The protesters originally gathered outside the Hennepin County Government Center, which is set to hold the trial and recently implemented barricades and secure fencing due to possible unrest. foxnews.com

The Fire May be Gone
Just my opinion

Ahead of Derek Chauvin trial, 150 protesters rally Saturday in St. Paul
- No Shows in Minneapolis
Protesters said they want the cases of people who died in encounters with police reexamined. About 150 people attended the rally and the short march on Saturday.

On Saturday afternoon a rally and march at the St. Paul residence of Gov. Tim Walz to put a spotlight on Minnesotans who died during encounters with police.

Saturday's protest kick-started what will likely be weeks of demonstrations around the Chauvin trial.
Garraway and her coalition, Families Supporting Families Against Police Violence, are pushing for other cases to be reopened and reevaluated, as well as for legislation aimed at addressing racial injustice and police reform.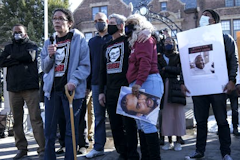 On the other side of the Twin Cities, the autonomous zone at 38th Street and Chicago Avenue also known as George Floyd Square was abuzz Saturday as a Facebook event created by the notorious no-show organizer "George Floyd Mpls Coalition" enlisted more than 1,000 would-be demonstrators to march from the square to the Hennepin County Government Center downtown. However, online chatter soon exposed the organizer as someone who has promoted dozens of protests and canceled them at the last minute without explanation.

Some people did show up and waited a while for a crowd to materialize. Meanwhile, George Floyd Square occupiers passed out yard signs they've designed in preparation for the trial, and roller-blading children sold Black Lives Matter bracelets.

Minnesota weather Monday and Tuesday - in the 60's and sunny. startribune.com

Minneapolis & Hennepin County officials will spend $1M+ to put up fences & barricades for the trial


From Fringe to Mainstream - Domestic Terrorism is FBI's Top Concern
Dallas FBI boss: Domestic terrorism has evolved and is a major threat in North Texas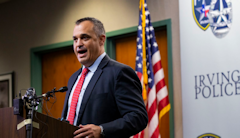 Matthew J. DeSarno said domestic terrorists and other extremists no longer come exclusively from the fringes of society, and he called on North Texans to report worrisome rhetoric they see online.

The head of the Dallas FBI office said Friday that the nature of domestic terrorism is evolving — from fringe to mainstream — and that it remains for him a top concern, particularly since his division has made more than a dozen arrests related to the January attack on the U.S. Capitol. Authorities have charged more than 300 people in connection with the siege so far across the U.S.

he also said during a news briefing Friday that lone actors radicalized at home and driven to commit violence by certain ideologies concern him the most. That's because they have been responsible for most of the deadliest attacks in recent history, he said.

DeSarno said he's most concerned about the person he is not aware of and not tracking who intends on committing a mass shooting. dallasnews.com

'Elevated Violence Risk Remains'
YouTube CEO Says Trump Suspension to Last Until Violence Risk Decreases
Susan Wojcicki says a recent Capitol Police warning indicates an 'elevated violence risk still remains'

YouTube's chief executive said the company still sees a risk of violence in the aftermath of the Jan. 6 Capitol Hill riot and that it would only lift its suspension of former President Donald Trump from the video-sharing platform once it determines "the risk of violence has decreased."

Susan Wojcicki, CEO of the Alphabet Inc. GOOG 2.90% unit, on Thursday said, "Given just the warnings by the Capitol Police yesterday about a potential attack today, I think it's pretty clear that that elevated violence risk still remains." She was speaking at a virtual event hosted by the Atlantic Council, a nonpartisan think tank. wsj.com

Summer 2020: Philly Civil Unrest & Looting Arrests Continue
Philadelphia Duo Indicted for Attempting to Rob & Set Off Explosive Devices Inside Wawa During Summer 2020 Civil Unrest


Michael Fields, 34, and Desiree Adorno, 65, both of Philadelphia, PA, were arrested and charged by Indictment for their alleged attempt to rob a Wawa in Philadelphia with multiple explosive devices. Following peaceful protests in Philadelphia in the early afternoon of May 30, 2020 in response to the killing of George Floyd in Minneapolis, MN, civil unrest began to unfold later that afternoon and into the following day that resulted in widespread looting, burglary, arson, destruction of property, and other violent acts.

The Indictment alleges that in early June 2020, Fields and Adorno conspired with other individuals to break into a Wawa store on Richmond Street in Philadelphia. In addition to stealing merchandise from the store, the Indictment alleges that the defendants had explosive devices in their possession, one of which was placed inside a lottery machine inside the Wawa, and two of which were placed near a safe and a cash register in the middle of the store. Police arrived at the store before any devices were detonated. Both Fields and Adorno are charged with conspiracy and attempting to maliciously damage property used in interstate commerce by means of an explosive, and aiding and abetting. Fields was also charged with possession of an unregistered firearm.

If convicted, defendant Fields faces a maximum possible sentence of 90 years in prison, and defendant Adorno faces a maximum possible sentence of 80 years in prison. justice.gov

---

COVID Update

90.3M Vaccinations Given
US: 29.7M Cases - 538K Dead - 20.3M Recovered
Worldwide: Over 117M Cases - 2.6M Dead - 93M Recovered

Former Senior Loss Prevention Executive
Know of any fallen LP exec? Let's remember & recognize.

Private Industry Security Guard Deaths: 279
Law Enforcement Officer Deaths: 266
*Red indicates change in total deaths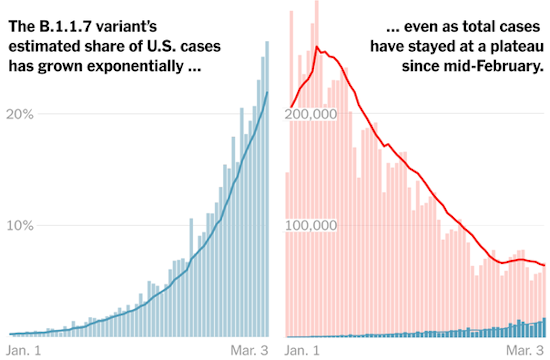 "We are not driving this tiger, we're riding it."
World on brink of fourth wave of coronavirus
A year after the frightening beginning of the coronavirus pandemic, the world stands on the brink of a fourth wave of infection as nations race to vaccinate their populations and stave off a new surge in hospitalizations and deaths.

Total reported cases rose across the globe in the last week of February after six weeks of decline, driven in part by new, more virulent variants that transmit between people at startlingly higher rates than the initial strains out of Wuhan, China, and northern Italy.

"This is disappointing, but not surprising," World Health Organization Director-General Tedros Adhanom Ghebreyesus told reporters last week. "This is a global crisis that requires a consistent and coordinated global response."

The United States recorded about 66,000 new cases a day over the last week, according to the Centers for Disease Control and Prevention (CDC), down 73 percent from the apex reached in early January and similar to levels of transmission from October. But the precipitous decline of late January and early February has plateaued in recent days, raising fears that a new wave is just around the corner.

"We could not have made a more wonderful environment for this virus to take off than we have right now," said Michael Osterholm, director of the Center for Infectious Disease Research and Prevention at the University of Minnesota. "We are not driving this tiger, we're riding it. And the first time we may be able to drive it is with widespread use of the vaccine, and we're not there yet." thehill.com

UK Variant Florida SUPER-SPREADER Coming
Florida is the UK Variant's Epic Center - #1 Highest Rate of Infection in U.S.
Thousands of 20-year-olds Hitting Florida's Party Scene

Spring breakers could spell 'perfect storm' for COVID-19 spread, expert warns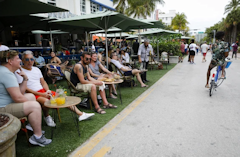 "It's the perfect storm," Dr. Peter Hotez, dean of the National School of Tropical Medicine at Baylor College of Medicine, told CNN.

Hotez said he feared that college kids hitting the party scene in Florida could accelerate the spread of the highly-contagious UK variant, which is known as B.1.1.7.

"You've got the B.1.1.7 variant accelerating in Florida. You've got all these 20-year-old kids," he said.

Hotez noted that Florida currently has the highest rate in the nation of the UK variant, which is believed to be as much as 74 percent transmissible as the original strain.

"So this is not the time to have a superspreader event for that UK variant, which is what spring break in Florida would look like," Hotez said. nypost.com

The Virus Spread Where Restaurants Reopened or Mask Mandates Were Absent
C.D.C. researchers found that coronavirus infections and death rates rose in U.S. counties permitting in-person dining or not requiring masks.

Even as officials in Texas and Mississippi lifted statewide mask mandates, researchers at the Centers for Disease Control and Prevention on Friday offered fresh evidence of the importance of face coverings, reporting that mask-wearing mandates were linked to fewer infections with the coronavirus and Covid-19 deaths in counties across the United States.

Federal researchers also found that counties opening restaurants for on-premises dining — indoors or outdoors — saw a rise in daily infections about six weeks later, and an increase in Covid-19 death rates about two months later. nytimes.com

Best Way to Get Your Employee Population Back to Work Safely & Quickly
Having Trouble Getting the Covid Vaccine? Your Company Might Soon Offer It.

Drugmakers, food companies and airlines join the race for scarce doses, offering Covid-19 inoculations at work

Large employers, from the meatpacking industry to airlines and pharmaceutical companies, are getting permission from public-health officials to administer Covid-19 vaccines, hoping to speed up inoculations of their employees.

Vaccination in the workplace helps remove transit and time-off challenges for hourly workers, and it does efficiently get doses to those in high-risk positions, such as those where social distancing isn't possible. It also highlights a problem with classifying entire sectors as essential, when workers' roles, on-the-job risks and health conditions vary widely, she said.

"Employers have found this is the best way to get your population back to work as safely as possible," wsj.com

Everybody Wants You To - But Nobody is Going to Force You
As more states lift mandates, most major retailers still require face masks
- H-E-B partners & vendors required. Urges customers to wear masks
- Walgreens to gently remind customers masks requirement but not stop customers.
- CVS Health to coninue to require associates and stores are directed to avoid escalated confrontations with noncompliant customers and to instead help them complete their purchases as quickly as possible."
- Target requiring masks however makes an exception for those with underlying medical conditions and young children.
- Aldi to require masks of customers and associates.
- Albertsons to require masks
- Kroger to require masks
- Home Depot to require masks
- Costco, Trader Joe's, Walmart and Whole Foods did not respond to requests for comment. cbsnews.com

CDC: Some Gatherings Okay for Fully Vaccinated People - Mask Still Required
CDC releases highly anticipated guidance for fully vaccinated people
New guidelines from the US Centers for Disease Control and Prevention say people fully vaccinated against Covid-19 can safely visit with other vaccinated people and small groups of unvaccinated people in some circumstances, but there are still important safety precautions needed. The guidelines will be announced at the White House COVID-19 Response Team briefing on Monday.

The CDC defines people who are fully vaccinated as those who are two weeks past their second dose of the Moderna and Pfizer Covid-19 vaccine or two weeks past a single dose of the Johnson & Johnson vaccine.

People who are vaccinated are protected and there is growing evidence that they don't spread Covid-19, but scientists are still trying to understand how long vaccine protection lasts.

In addition, fully vaccinated people should continue basic safety precautions, including: wearing a mask that fits well and keeping physical distance in public; avoiding medium- and large-sized crowds; avoiding poorly ventilated public spaces; washing hands frequently; and getting tested for Covid-19 if they feel sick. cnn.com

16 States Drop Masks
Which states have dropped mask mandates and why
Five states -- Texas, Mississippi, Iowa, Montana and North Dakota -- have ended, or soon will end, statewide mask mandates, despite the looming threat of COVID-19 and highly transmissible variants.

They're joining 11 other states -- Alaska, Arizona, Florida, Georgia, Idaho, Missouri, Nebraska, Oklahoma, South Carolina, South Dakota, and Tennessee -- that never required face coverings statewide. Alabama will lift its mandate beginning on April 9.

"Cases in the country are leveling off at rates just on the cusp of potential to resurge," CDC Director Rochelle Walensky said at a Wednesday briefing on the reopenings. She added the COVID-19 variant that first emerged in the UK, known as B.1.1.7, "looms ready to hijack our successes to date." yahoo.com

CA: 40% of Vaccines Will Go To Underserved Communities
States Moving to Flooding Disadvantaged Communities With Vaccinations

California thinks it can stop COVID by flooding poor areas with vaccine. Will it work?

24 Other States to Follow This Strategy

Months into a vaccine rollout that has been stymied by shortages and marred by persistent inequities, California is now going all in on a new strategy: flooding those communities hardest hit by COVID-19 with doses.

Officials say they hope the radical shift unveiled this week will not only slow the spread of the disease and tackle glaring inequities in who is receiving vaccines, but also speed up reopening of the economy by inoculating essential workers who are putting themselves at greater risk.

Under the new approach, the state will now provide 40% of its available supplies to underserved areas, such as in South L.A., the Eastside, Santa Ana and the heavily Latino communities, places that have experienced a disproportionate share of the pandemic's pain, yet still lag behind more affluent neighborhoods when it comes to getting vaccines.

The adoption of a vaccine distribution strategy that explicitly favors disadvantaged communities puts California in rare but growing company. To date, only four states — Colorado, New Hampshire, Massachusetts and Tennessee — have committed to dispatching larger or earlier vaccine shipments to areas where people with lower income and less education live.

Twelve more states have said they would do so but have not publicly committed to specific targets. latimes.com

It'll Take Years to Resolve All the Lawsuits
The Wave of COVID-19-Related Litigation for Retailers is Looking Like a Tsunami
Across the country, more than 1,300 employment lawsuits relating to COVID-19 have been filed, with the number increasing daily. Most of this litigation is clustered in California, New Jersey, and Florida, where employees generally find laws, courts, and juries friendlier to plaintiffs and their individual or classwide claims.

The COVID-19-related employment claims include allegations of noncompliance with new and confusing workplace requirements, violations of wage and hour laws, and discrimination and failure to accommodate where employees allege fear of COVID-19 or inability to wear masks. These claims are usually brought by individual employees and include wrongful termination claims, discrimination cases related to workplace conduct, and racial discrimination cases, all based on or in some way related to COVID-19.

Perhaps the most troublesome and potentially financially costly claims arising out of COVID-19-related requirements are wage- and hour-related claims. Employees are alleging they're owed wages for time spent filling out a pre-screening questionnaire at home or standing in line waiting to be health-screened coming into work. As government requirements evolve and vaccines become more available, the compensability of time spent getting tested or vaccinated will also be at issue. Similarly, employees are seeking reimbursement for the use of not only internet and cell phone services at home while working remotely, but also for desks, chairs, equipment, and even rent and mortgages.

Workplace safety is another area of concern for class and systemic litigation, and is also ripe for whistleblower claims. On Jan. 29, the Occupational Safety and Health Administration (OSHA) issued new employer guidance on workplace safety during the COVID-19 pandemic. mytotalretail.com
---

Hate Crimes Happening in Stores Across America

1,990 Hate Crimes & 246 Assaults Logged in 10 Months in U.S.

Anti-Asian hate crimes and harassment rise to historic levels during COVID-19 pandemic
In a survey of police departments in 16 major U.S. cities found a total of 122 anti-Asian hate crimes last year — a 149% increase from the 49 in 2019. Stop AAPI Hate, a tracker supported by Asian American advocacy groups, logged 1,990 anti-Asian harassment incidents and 246 assault cases in the 10 months after it launch in March 2020.

The totals climbed in 15 of the 16 cities, with New York, Los Angeles, Boston, Seattle and San Jose experiencing the most significant increases and their highest tallies in at least five years.

Last March, 34-year-old Bawi Cung was grocery shopping at a Sam's Club in Midland, Texas, when a man grabbed a knife from a nearby rack. Cung was slashed on his face, his 3-year-old was stabbed in the back, and his 6-year-old was stabbed in the face. A Sam's Club employee intervened, tackling the suspect, 19-year-old Jose Gomez, who was indicted on hate crime and attempted murder charges and is awaiting trial.

This January at a Taco Bell, she was refilling her cup at the soda dispenser when a man approached her. "The Oriental touched the dispenser!" he yelled. "Stop her! She started this whole thing!" latimes.com

DOJ Focusing Nationwide on the Problem
Readout of The Department of Justice's Efforts to Combat Hate Crimes Against Asian American and Pacific Island Communities
The Department of Justice on Friday last week., held a listening session with more than a dozen Asian American and Pacific Islander (AAPI) community groups as part of its continuing efforts to deter hate crimes and other unlawful acts against the AAPI community.

Today's listening session follows a meeting Carlin had earlier this week with key U.S. Attorneys in Districts around the country with significant AAPI populations in seven cities across the U.S. Carlin requested feedback from each District's work on AAPI-related hate crimes and incidents including cases trends, community outreach efforts and data collection. The meeting was also attended by senior leaders of the Department's Civil Rights Division, Executive Office for the U.S. Attorneys and FBI Headquarters. justice.gov

---

NYC: 740,000 Ill - 30,000 Died - Hundreds of Thousands Furloughed - In 1 City
Covid-19 Changed New York City: A Story of Six Lives
New York City ground to a halt one year ago as the coronavirus raced through homes and families, upending the lives of its eight million residents

Under orders from Gov. Andrew Cuomo and Mayor Bill de Blasio, businesses closed, offices emptied and schools went to fully remote learning. Many of the sick died alone. Hundreds of thousands of people were furloughed or lost their jobs.

About 740,000 city residents had confirmed or probable cases of Covid-19 as of Thursday, according to city health department data, and about 30,000 had died. While state and city officials have slowly eased restrictions and vaccinations have increased, many people still wonder when normal life will return. wsj.com

Furor in Rochester After Police Pepper-Spray Mother With Toddler
A woman accused of shoplifting was sprayed with a chemical irritant and knocked to the ground in front of her daughter, the latest altercation between the police and Black residents.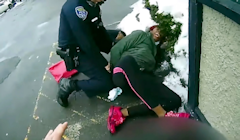 A Rochester, N.Y., police officer tackled and used pepper spray on a woman who had been accused of shoplifting and was with her young daughter last month, according to police body-camera videos of the episode that were released on Friday.

It was the latest in a series of violent altercations between officers and Black residents that have heightened racial tensions in the city.

The videos of the woman's arrest threatened to further tarnish the reputation of the police department that is already under fire for handcuffing and using a chemical irritant on a 9-year-old girl in January and for the death last year of Daniel Prude, a Black man who died after officers put a hood over his head and pressed his head to the pavement.

"It feels like our officers are out of control," Mary Lupien, a City Council member, said in an interview.

A bystander's video of the woman's arrest, on Feb. 22, first appeared on Facebook the day it happened. But on Friday, the police released the officer's body-camera footage and a video from a nearby security camera in response to demands from the city's Police Accountability Board, which reviews misconduct.

Cynthia Herriott-Sullivan, Rochester's interim chief of police, said at a news conference on Friday that the episode was under investigation, but that it appeared the officers had followed department policies. The police, she said, "are authorized to the extent necessary to use certain tactics to get a person under control."

The woman was charged with trespassing, the chief said.

The police chief's efforts to play down the woman's arrest rang hollow for some Rochester residents. The city was rocked by protests last summer after the circumstances of Mr. Prude's death became public. That unrest returned briefly last week, when a grand jury declined to charge the officers in Mr. Prude's death after an investigation by the attorney general. nytimes.com

Those fever scanners that everyone is using to fight COVID can be wildly inaccurate, researchers find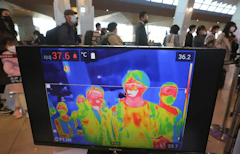 A flood of thermal scanners hit the market last year with promises to detect the signs of possible infection. But many of the devices use software that can make a feverish person appear perfectly well.

Temperature-scanning devices that check for fevers in schools, workplaces and public venues across the United States distort the results in a way that could overlook the telltale sign of a coronavirus infection, according to new research that casts doubt on the systems' effectiveness in helping people resume normal life.

The thermal cameras and "temperature tablet" kiosks have been heralded as a critical first line of defense against new pandemic outbreaks. But in a new study of the scanners by the surveillance research organization IPVM, researchers warn that the tools are dangerously ineffective, raising the risk that infected people could be waved through medical screening checkpoints and go on to spread the virus unchecked.

On Thursday night, shortly after The Washington Post discussed the research findings with the Food and Drug Administration, the agency issued a public alert warning that improper use of the devices could lead to inaccurate measurements and "present potentially serious public health risks." washingtonpost.com

Retail Industry Has Been Front & Center Throughout Crisis
NRF Statement on Senate Passage of $1.9 Trillion COVID-19 Relief Bill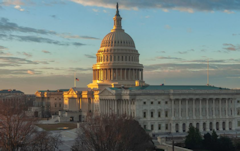 "Ensuring that the American people are given the opportunity to quickly and safely get vaccinated against COVID-19 is the most critical component of the legislation passed today by the Senate. We encourage the House to move quickly so that the President can sign this signature piece of legislation into law. The retail industry has been front and center throughout this crisis and remains engaged by providing vaccines to employees and consumers in communities they serve across the country. While this legislation adds to the historic and unprecedented level of fiscal stimulus enacted during the past year, we continue to encourage targeted and temporary fiscal support for those families, small businesses and job creators hardest hit by the pandemic." nrf.com

Senate Democrats Pass $1.9 Trillion Covid-19 Relief Plan
Legislation providing jobless benefits and direct payments now returns to the House Tuesday for approval before it is sent to President Biden. The legislation would provide $300 in weekly unemployment benefits through Sept. 6, send $1,400 direct payments to many Americans, direct $350 billion to state and local governments, fund vaccine distribution and expand the child tax credit, among other aid. wsj.com

Editor's Note: Retail economists credit the last $600 payment for delivering a strong January. So $1,400 coming right when summer hits may deliver a strong summer. Just a thought - Gus Downing

$1,400 Stimulus Checks could go out in a matter of days after the American Rescue Plan is signed into law

McKinsey and Company
The Future of Work After COVID-19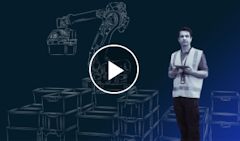 The pandemic pushed companies and consumers to rapidly adopt new behaviors that are likely to stick, changing the trajectory of three groups of trends. We consequently see sharp discontinuity between their impact on labor markets before and after the pandemic.

Remote work and virtual meetings are likely to continue, albeit less intensely than at the pandemic's peak

Perhaps the most obvious impact of COVID-19 on the labor force is the dramatic increase in employees working remotely. To determine how extensively remote work might persist after the pandemic, we analyzed its potential across more than 2,000 tasks used in some 800 occupations in the eight focus countries. Considering only remote work that can be done without a loss of productivity, we find that about 20 to 25 percent of the workforces in advanced economies could work from home between three and five days a week. This represents four to five times more remote work than before the pandemic and could prompt a large change in the geography of work, as individuals and companies shift out of large cities into suburbs and small cities.

E-commerce hs grown two to five times faster than before the pandemic.

COVID-19 may propel faster adoption of automation and AI, especially in work arenas with high physical proximity

As many as 25 percent more workers may need to switch occupations than before the pandemic mckinsey.com

Job Cuts - Some Store Closures - Big Promotions Coming
Grocery stores' pandemic boom is over
Now companies say the pandemic-time boom is over. Kroger (KR), the largest supermarket chain in this country, said Thursday that it expects comparable sales, or sales at stores open for at least one year, to decline by 3% to 5% this year. Sales increased 14.1% in 2020.

Other grocers expect sales slowdowns from a year ago as well. Discount grocer Grocery Outlet (GO) said Tuesday that comparable sales in the first quarter of 2021 are likely to decline into the high-single digits. They rose 12.7% last year.

In particular, independent and smaller chains got a boost from Covid-19 shopping changes, but store closures may be on the horizon for them once that trend ends.

Many grocers went on a hiring spree in 2020, staffing up to keep up demand. But companies will readjust their staffing levels as sales decline, said Michael Baker, analyst at D.A. Davidson. This may mean fewer hours for some workers and even layoffs at some stores. And companies may speed up their investments in automation to curb labor costs.

Overall, grocery sales grew 11% last year but will drop 5% this year, UBS analyst Michael Lasser estimated in a January research report. That would be the first annual decline in 20 years, he noted. cnn.com

Macy's shakes up leadership, nixes COO role - Closing Mag Mile Store in Chicago

Charming Charlie is coming back - Opened 5 - Plans 14 more

Sprouts Farmers Market to open 20 new stores in 2021 - 10 in FL.


Quarterly Results
BJ's Wholesales Q4 comp's up 15.9%, digital sales up 168%, net sales up 13.7%, FY 2020 comp's up 21.3%, net sales up 17.1%,

Michael's Q4 comp's up 12.9%, net sales up 12%, FY 2020 comp's up 4.8%, net sales up 4%

Grocery Outlet Holding Corp Q4 comp's up 5.1%, sales up 7.9%, FY 2020 comp's up 12.7%, net sales up 22.5%

---

Senior LP & AP Jobs Market
Sr Director, Asset Protection-Operational Readiness job posted for CVS Health in Cumberland, RI


The Sr. Director, Asset Protection Operational Readiness will report directly to the VP of Asset Analytics & Insights at CVS Health and be a part of an overarching team of over 400 associates focused on improving profitability across 10,000+ retail and non-retail locations. You'll develop plans and procedures for all forward looking potential known and unknown threats to operations that would adversely affect the ability to serve our customers. linkedin.com

Sr Director, Asset Protection Strategy & Profitability job posted for CVS Health in Cumberland, RI


The Senior Director, Asset Protection- Strategy & Profitability, will report directly to the VP of Asset Analytics & Insights at CVS Health and be a part of an overarching team of over 400 associates focused on improving profitability across 10,000+ retail and non-retail locations. We're looking for someone with deep analytical, operational and functional capabilities, and a passion for solving complex problems through data-driven outcomes and execution with a track record of delivering programs of attractive ROI. linkedin.com

Director, Retail Compliance at Green Thumb Industries in Chicago, IL


The Director of Retail Compliance is responsible for setting and championing the compliance strategy for the retail stores. This role leads a diverse team of remote field and office-based staff in the development and implementation of strategies to maintain regulatory compliance, reduce risk, shrink and controllable losses, ensure the safety and physical security of stores. monster.com

---

Last week's #1 article --

Gift Card Fraud Signage & Employee Training
Undercover Report: What Are Retailers Doing to Protect Customers from Scams?

Gift card scams raked in more than $80 million in 2020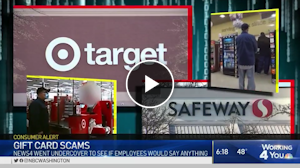 Gift cards have topped the list of reported fraud payments every year since 2018. The FBI says they're an easy way for scammers to monetize their scheme without having to deal with cash.

News4 visited seven major retailers and saw that all had signs warning about scams on their gift card displays, although some were more obvious than others. Those same retailers said they train their employees to identify red flags to spot potential fraud victims.

But when News4 sent a producer undercover to see whether they would question him if he bought $1,000 in gift cards, only three retailers out of seven did. Walmart, Target, Safeway and CVS cashiers did not question the producer. They scanned the gift cards, but when it was time to pay, he told them his wallet was in the car and left. nbcwashington.com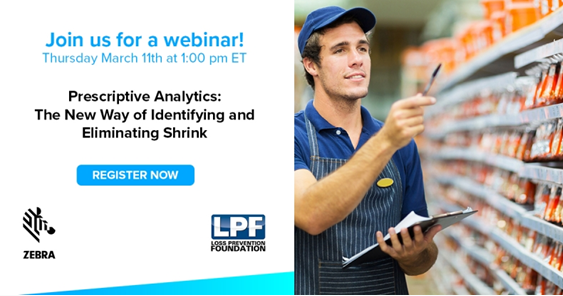 ---


Raffling 5 LP Foundation Scholarships
to Attendees

The pandemic has accelerated the mega-trends disrupting retail. The role of asset protection has never been more complex as the digital worlds converge.

Join us tomorrow, March 9th for an interactive webinar session on the rapidly evolving role of asset protection.

We'll discuss:

• How AP professionals can adapt and leverage advanced technology to mitigate risk while maintaining controls

• How solution providers are becoming more responsive to these new realities in order to manage the balance between "Green Shoppers" and "Red Shoppers"

Presenting are Randy Dunn and Ned McCauley, retail technology thought leaders for Sensormatic Solutions' new intelligent operating platform Sensormatic IQ. Our special guest speaker is former Walmart Innovation Leader Myron Burke a pioneer in technology transformation.

---
SolarWinds May Have Been detected Sooner If We Had a Cyber Leader in Place
GAO Report Highlights Need for Centralized Cyber Leadership

Watchdog Says Nation's Cybersecurity Readiness Regressed Over Last 2 Years

A lack of centralized leadership, especially at the White House level, is hindering the federal government's ability to address numerous cybersecurity issues, such as the SolarWinds supply chain attack that affected federal agencies and others, according to a new report from the Government Accountability Office.

The report also says a lack of centralized leadership at the White House hinders the government's ability to address cybersecurity. And while the 2021 National Defense Authorization Act included a provision to reestablish the position of national cyber director at the White House, the Biden administration has not yet nominated anyone for that position.

"Federal agencies and other entities need to take urgent actions to implement a comprehensive cybersecurity strategy, perform effective oversight, secure federal systems and protect cyber critical infrastructure, privacy and sensitive data," the GAO report notes.

Dodaro, GAO Director, testified Tuesday before the House Oversight and Reform Committee, where he said the SolarWinds attack might have been detected sooner if federal agencies and corporations had done a better job of sharing threat intelligence.

"Eighty percent of the computing assets in this country are in private sector hands. We can't effectively combat this issue without sharing between the private sector and the government sector," Dodaro said. govinfosecurity.com

Ransomware Gang Comes through 3rd Party Door
CSX probes 'security incident' as hackers leak data

Rail operator blames troubled third-party software, notifies law enforcement.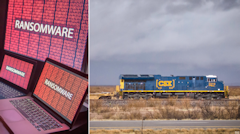 U.S. rail operator CSX (NASDAQ:CSX) said it is investigating a "data security incident" linked to a software provider, Accellion, after a ransomware gang posted screenshots of internal company files to a leak site on Tuesday. The files appear to contain personal information about employees and retirees.

The Clop ransomware gang posted four screenshots including from what appear to be spreadsheets containing information about pension plan recipients and an employee roster.

Clop did not indicate how much data it may have stolen. Ransomware gangs often slowly post data to leak sites to pressure companies to pay them.

Accellion's 20-year-old file transfer product was targeted in cyberattacks in December and January. The attack has since been linked to multiple hacks of companies and government agencies, including retail giant Kroger and NSW Transport, the transport agency for the Australian state of New South Wales. freightwaves.com

Senior Cyber Security Job
Director, Cyber Security for Securitas - Parsippany-Troy Hills, NJ


The Director of Cyber Security is responsible for the setup and operations of the Securitas Global CERT (Computer Emergency Response Team). The scope of the CERT is to identify, across the entire IT estate of the Securitas Group, any operational security issues and to raise associated tickets for the responsible IT functions to address these issues. These operational security issues will be detected via security monitoring processes, vulnerability detection and threat hunting. The global CERT will lead all incident responses and the ultimate scope of the organization will be reached through incremental expansion of capabilities in the Securitas Global Cyber Resilience Program. monster.com

We all love to hear other people's opinions (insert sarcastic eye roll here), but often the most aggravating are from people that don't have knowledge about the issue at hand. Now, imagine this same frustration when conducting an interview and your subject has an expertise an in area (IT, pharmacy, vendor management, etc.) that you have only surface knowledge of. Attempting to conduct this interview, suggesting that you have more knowledge than you actually do may impact your credibility which will reflect on the investigation as a whole. The mispronunciation of a technical term could be all that it takes for the subject to realize you don't have a base knowledge of their area of expertise. This is not to suggest that you should completely back out of these conversations, but we need to take some extra steps to compensate for this vulnerability.

Read more
---

---
---

When Amazon Raises Its Minimum Wage, Local Companies Follow Suit
New research suggests that when big companies increase wages, they drive up pay in the places where they operate — without a notable loss in jobs.

Amazon has embarked on an advertising blitz this winter, urging Congress to follow the company's lead and raise the federal minimum wage to $15 an hour. American workers "simply can't wait" for higher pay, the company said in a recent blog post.

In the areas where Amazon operates, though, low-wage workers at other businesses have seen significant wage growth since 2018, beyond what they otherwise might have expected, and not because of new minimum-wage laws. The gains are a direct result of Amazon's corporate decision to increase starting pay to $15 an hour three years ago, which appears to have lifted pay for low-wage workers in other local companies as well, according to new research from economists at the University of California, Berkeley, and Brandeis University.

The findings have broad implications for the battle over the federal minimum wage, which has stayed at $7.25 an hour for more than a decade, and which Democrats are trying to raise to $15 by 2025. For one, the research illustrates how difficult it can be for low-wage workers to command higher pay in the modern American economy — until a powerful outside actor, like a large employer or a government, intervenes. nytimes.com

COVID's $$$ Impact Online
Pandemic fueled 32.4% e-commerce surge in 2020
U.S. retail e-commerce sales last year totaled $791.7 billion, a 32.4% surge over 2019, the Census Bureau reported.

E-commerce sales now account for 14% of all sales, up from 11% in 2019. Total retail sales for the year increased 3.4%.

The biggest jump in online sales occurred shortly after states issued stay-at-home orders. E-commerce sales jumped 44.4% in the second quarter compared to the same quarter in 2019. They comprised 16.1% of all retail sales that quarter, a high.

Although still strong, online sales growth eased at the end of 2020, as restrictions were lifted and people ventured out more. E-commerce sales for the fourth quarter were $206.7 billion, down 1.2% from the third quarter, while retail sales for the quarter more broadly were $1.477 trillion, up 0.5%. paymentsdive.com

Online Boom Has Trucking Industry Hiring Thousands of Drivers

Old Dominion adding 1,200 & Yellow YRC adding 1,500.

With an emphasis on less-than-truckload.
Both of which are also expanding their facilities. freightwaves.com

Kroger rolls out first Ocado-powered online order
---
King County, WA: Jasmine Willie: Suspect with seven warrants accused of using 'bad chicken' scam to steal $100,000 from stores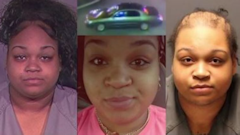 If Jasmine Willie comes into your store saying she bought chicken for a church event and it went bad and she wants her money back – do not believe her – and call 911. Willie's an accused prolific scam artist with seven warrants out for her arrest. According to Pierce County court documents, she has defrauded stores in King, Pierce and Thurston County for around $100,000 and detectives say she's using kids and religion as part of her ploy.

In Normandy Park , the police chief says Willie pulled the 'bad chicken' scam on a QFC. "She's going into stores and claiming that she's been wronged somehow, either her church group bought food and the food ended up making people sick, or she'll claim that she came in and bought a cake for her kid's birthday and they misspelled the name. A lot of times she has her kids with her, or has kids with her while she's committing these frauds and she convinces employees to give her refunds that she's not entitled to. From a grocery store in the Normandy Park area, she got over $3,000, so she's very good at what she does. She frequently will stay on the phone the entire time and she pretends like she's talking to the store manager and she's very convincing," said Normandy Park Police Chief Dan Yourkoski.

At a 7-Eleven in Lakewood last year, detectives said her chicken scam failed, so then, police say Willie went right on to claim she bought 13 muffins that were bad, but the store never has that many muffins to sell at one time, so they refused to give her any money and she left.

Detectives say she's pulled her scam as recently as last week at a sandwich shop in Lacey. She's also wanted for theft in Pierce County where detectives say she stole more than $3,000 worth of merchandise from a Walmart in Puyallup. "She's extremely difficult to find. We believe she's living in motels in the Tacoma area. On the video you'll see her car that she normally drives, It's a 2004 Lincoln Town Car, it's gray in color, she drives it pretty frequently. She's been very busy. It's not just an issue here in Normandy Park, it's throughout the Puget Sound region," said Chief Yourkoski. q13fox.com

Portland, OR: Leathergoods store hit twice by Burglars, loss over $30,000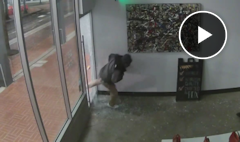 Whether because of the pandemic, protest vandalism or other factors, sales are down at Orox Leather Co. in downtown Portland. Owner Levi Martinez says the business has been struggling. Now, another brutal blow to their store on SW 10th Avenue: two break-ins in the span of two months. The first one happened mid-February and cost the store thousands of dollars in damage. Orox Leather was closed for weeks for repairs, finally reopening Thursday - and it was broken into again early Friday morning. The Friday morning burglary was caught on camera. "We were just shocked that it was so easy and quick. Within two minutes he was in and out," said Martinez.

The store's security footage shows someone smashing the glass door and grabbing product on display. Martinez says the suspect took off with over 80 items worth about $16,000. The video shows the suspect come in and out twice, snatching items ranging from wallets to handbags. Orox Leather lost close to $30,000 worth of merchandise in both burglaries, but haven't lost hope. "We are a resilient company, we're a resilient family, we're family business first of all," said Martinez. "We're here to stay and we want to figure things out." kgw.com

Tigard, OR: Man suspected of stealing thousands of dollars worth of Legos from Tigard shop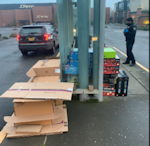 Tigard police have arrested a man after they say he stole 25 Lego sets from a storage area near Washington Square Mall on Friday. Police said Nathaniel Nixon, 40, faces charges of burglary, criminal mischief and possession of burglar tools. Nixon is believed to have stolen about $7,500 worth of the toy sets. Around 6:30 a.m. Friday, police responded to Washington Square Transit Center. A Tri-Met driver reported that a man was moving piles of cardboard boxes from a wooded area that backed up to some stores near the bus shelter. The officers found several boxes which had Lego sets in them. They also found a dolly car in the wooded area, as well as several additional Lego boxes nearby. Upon further investigation, officers learned that the locks to a secure storage area for the Lego Store inside Washington Square Mall had been cut. Officers also found that Nixon had tools in his backpack that could have been used to get into the storage area, but didn't specify what those tools were. Store employees confirmed that the dolly cart and the Lego boxes were from their storage area. oregonlive.com

San Diego, CA: Shoplifting Suspect Leads Police on Chase Before Colliding with Another Motorist in Chula Vista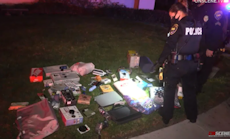 Police arrested a suspected shoplifter Saturday in Chula Vista after she fled police and ran a red light, crashing into another motorist. Chula Vista police said the woman had taken "a large number of goods" from the Target at 910 Eastlake Parkway before 9 p.m., according to OnSceneTV. Officers spotted her west of the store on Otay Lakes Road and attempted to stop her, but said she fled at high speeds, running red lights along the way. At Telegraph Canyon Road and Paseo Ranchero, the suspect hit a Suburu as the male driver attempted to turn north on Paseo Ranchero. Officers took the injured suspect into custody, but said she resisted arrest while waiting to be transported to a local hospital. The male victim was not injured. timesofsandiego.com

East Baton Rouge, LA: EBRSO looking for two members of alleged shoplifting crew
The East Baton Rouge Sheriff's Office is asking for the public's help locating two men. The two men in the attached picture are "believed to be part of a crew of shoplifters that have committed multiple retail thefts of high-end power tools and electronics throughout the parish," according to the East Baton Rouge Sheriff's Office. brproud.com

Wilmington, DE: Delaware State Police Seeking Public's Assistance With Identifying Felony Shoplifting Suspects
On March 5, 2021, at approximately 1:56 p.m., troopers responded to Best Buy, located at 4807 Concord Pike, Wilmington, for a reported shoplifting. The investigation determined two unknown male suspects entered the store and left without rendering payment for Ring and Arlo security cameras. The suspects fled the parking lot on foot toward M & T Bank and Washington Avenue. The total value of merchandise stolen was over $1,500.00. dsp.delaware.gov
---
---

Shootings & Deaths

Collin County, TX., Vape Shop Owner Murdered Walking To His Car in Parking Lot
Detectives think that Rihani may have gotten into an altercation while walking to his vehicle from his vape shop in a Campbell Road strip mall. The incident took place about 10 p.m. Thursday along Campbell between Nantucket Drive and Custer Road, police said. Police identified him as 48-year-old Ronni Rihani of Murphy and said he had been stabbed multiple times. dallasnews.com

Douglasville, GA: One dead, another in custody after Best Buy burglary suspects run onto interstate; suspect tied to additional burglary
One suspect is in custody and another dead after an interstate escape attempt proved fatal on Friday. Douglasville Police said that, around 4:20 a.m., an officer was conducting a routine burglary patrol when she found two men she said were trying to break into the Best Buy on Douglas Boulevard through the back door. When spotted, both men ran onto I-20, which was about 50 yards away. Both attempted to cross but one was struck by a passing motorist. The surviving suspect was caught a short time later near Rose Avenue, police said.

Later in the day, Douglasville Police identified the arrested man as 30-year-old David John Olson of Decatur, Georgia. Further investigation uncovered evidence suggesting that Olson was also involved in a burglary at the T-Mobile store on Douglas Boulevard on Jan. 31. Police, however, have not identified what that evidence is. Following his arrest, police charged Olson with two counts of burglary, two counts of damage to property, possession of tools for the commission of a crime, and prowling. The name of the person who died crossing I-20 has not been released pending the notification of his family. The Georgia State Patrol has taken over the investigation of the I-20 crash that killed him. 11alive.com

Hardin County, KY: KSP investigating fatal shooting in parking lot of grocery store
Kentucky State Police is investigating after a man was shot and killed Friday night in the parking lot of a Hardin County grocery store. The shooting was reported around 9 p.m. Friday at the parking lot of the Crossroads IGA in Upton, Kentucky, according to a news release from KSP. After a preliminary investigation, state police said Ryan Woodrum, 25, found his wife's car in the grocery store parking lot after it had been stolen from their Hart County home. In the parking lot, Woodrum confronted Joseph Smith, 25, who police said was the occupant of the stolen vehicle. "A physical altercation ensued," KSP said in its news release. "At some point during the altercation Woodrum fired a handgun striking Smith." wdrb.com

Des Moines, IA: 18-year-old charged with Involuntary Manslaughter in death of 16-year-old outside C-Store
A Des Moines 18-year-old has been charged with involuntary manslaughter after a Des Moines 16-year-old was shot and killed in the city Saturday. The victim was identified as Elijah Edwardlee Brown-Townsend of Des Moines. Police say he and Thomas Londewa Ivy, 18, were in a vehicle together parked at a convenience store in the 2300 block of Martin Luther King Junior Parkway. Ivy allegedly handed a gun to Brown-Townsend and during the exchange, the weapon was accidentally fired, according to a news release from the Des Moines Police Department. desmoinesregister.com

Wichita Falls, TX: Shooting in C-Store parking lot leaves one dead
The victim in a possible Saturday shooting outside an Old Jacksboro Hwy. convenience store has been identified. Wichita Falls police identified the victim as Bobby Joe Fernandez. Officers were called to the convenience store on Old Jacksboro Highway around 6:40 p.m. in reference to a shots fired call. Fernandez was reportedly found on scene with a neck injury. Police say he died on scene and described him as having an apparent gunshot wound. newschannel6now.com

Bronx, NY: Man Fatally Shot Outside Deli in East Bronx
Police are looking for the gunman who fired at least one fatal shot into the head of another man outside a deli in the East Bronx. According to the NYPD, police officers from the 43rd precinct were called to G & K Deli and Grocery, on Rosedale Avenue at 5:16 p.m. on Friday, March 5. The unnamed police official stated, "Upon arrival, officers determined that a 35-year-old male was found lying unconscious and unresponsive at the location with at least one gunshot wound to the head." The still-unidentified victim was rushed to Jacobi Hospital where he died a short time later. norwoodnews.org

San Antonio, TX: 1 shot in the leg during apparent shootout between 2 groups of men at Ingram Park Mall
Preliminary information from authorities state it all began around 6:30 p.m., when a group of men were hanging out in the mall parking lot waiting for some other men inside to come out. Once they did, officials say the men outside opened fire. In retaliation, the others began shooting back and a brief shootout ensued. One of the victims, who was with the group that came out of the mall, was hit in the leg. The unidentified man managed to run inside to alert Mall security before he was taken to University Hospital with non-life threatening injuries. Officials say all the other shooters could not be found by the time they arrived, as some ran away or took off in cars, so they are looking at surveillance footage. foxsanantonio.com

Columbus, OH: One critical after shooting near Morse Road Walmart
---

Robberies, Incidents & Thefts

$95,000 to $150,000 Loss to Retailers
Capitol Heights Man Pleads Guilty to Manufacturing & Passing Counterfeit Currency following Secret Service Investigation
Greenbelt, Maryland – Ricco Darnell Taylor, age 32, of Capitol Heights, Maryland, has pleaded guilty to manufacturing and passing counterfeit currency following an investigation led by the U.S. Secret Service.

According to his guilty plea, from at least 2017 to December 2019, Ricco Darnell Taylor, conspired with others, including co-defendants Keara Davis and Deon Jones, to manufacture and pass counterfeit currency. Taylor manufactured the counterfeit currency using a printer at his home. Taylor gave the counterfeit currency to his co-conspirators or occasionally sold it. Taylor and his co-conspirators took the counterfeit currency to retailers in the area, where they used it to purchase merchandise. The conspirators subsequently returned the merchandise and received genuine currency.

In total, Taylor and his co-conspirators are responsible for passing between $95,000 and $150,000 in counterfeit currency. As part of his plea agreement, Taylor will be required to pay restitution in the full amount of the victims' losses, which the parties agree is at least $95,000. Taylor faces a maximum sentence of five years for conspiracy and a maximum of 20 years for manufacturing. secretservice.gov

Beverly Hills, CA: City adding Armed, Private Security After Robbery At Chic Restaurant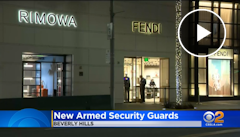 Beverly Hills Police Chief Dominick Rivetti said Friday that the city would be adding armed, private security guards following Thursday's robbery and shooting at a one of the city's upscale restaurants. "First and foremost safety is our top priority in Beverly Hills and criminal activity of any kind will not be tolerated," Rivetti said in a statement. "I want the world to know that Beverly Hills is a safe community. We invest significantly in our police department to ensure our officers have every resource necessary to do their jobs effectively. We will be supplementing our personnel with armed, private security guards who will have a strong, visible presence in the city." "I want the world to know that Beverly Hills is a safe community." said Chief Domink Rivetti. losangeles.cbslocal.com

Newport News, VA: Man 'masterminded' string of 13 armed robberies; Now he faces at least 42 years behind bars
● Best Buy - Douglasville, GA - Burglary
● C-Store - Philadelphia, PA - Burglary
● Dollar General - Hopkinsville, KY - Robbery
● Gas Station - Birmingham, AL - Robbery
● Gas Station - Moulton, TX - Armed Robbery
● Handbags - Portland, OR - Burglary
● Jewelry - Dallas, TX - Robbery
● Jewelry - Woodstock, GA - Burglary
● Jewelry - Clackamas County - Robbery
● Restaurant - Hampton, VA - Armed Robbery
● Restaurant - Enid, OK - Armed Robbery (Sonic)
● Restaurant - Georgetown, KY - Armed Robbery (McDonalds)
● T-Mobile - Brooklyn, NY - Armed Robbery
● Toy - Tigard, OR - Burglary
● Vape - Alexandria, VA - Robbery
● Walgreens - Sacramento, CA - Robbery

Daily Totals:
• 11 robberies
• 5 burglaries
• 0 shootings
• 1 killed

---

None to report.

Submit Your New Hires/Promotions
or New Position
See all the Industry Movement
---



Feature Your Job Here For 30 Days -
70% Aren't On The Boards
Post your job listing
---
Featured Job Spotlights



ALPM – Supply Chain
Chicago, IL - posted March 1
Our Distribution Center Area Loss Prevention Managers ensure safe and secure distribution centers through identification and resolution of loss and risk opportunities. Our Distribution Center Area Loss Prevention Managers plan and prioritize to provide optimal service to their portfolio of distribution centers and stores...

RLPM – Supply Chain
Chicago or Moreno Valley, CA or Dillion, SC - posted March 1
Our Distribution Center Regional Loss Prevention Manager leads teams to ensure safe and secure distribution centers through the optimization of talent, while ensuring a high level of support and customer focus. Our Distribution Center Regional Loss Prevention Manager develops and executes strategy, exercises judgement and makes good decisions...

ALPM - Pittsburgh
Pittsburgh, PA - posted March 1
Our Area Loss Prevention Managers ensure safe and secure stores through the objective identification of loss and risk opportunities. Our Area Loss Prevention Managers plan and prioritize to provide an optimal customer experience to their portfolio of stores. They thrive on supporting and building high performance teams that execute with excellence...

Sr. Manager, Retail Asset Protection
Baltimore, MD - posted Feb. 23
The Senior Manager, Retail Asset Protection is responsible for implementing strategies and training to ensure the effective execution of Protect Retail initiatives. This position will be responsible for leading a team that executes core programs and strategies relating to safety and security, theft and fraud mitigation and operational excellence in retail stores...

Regional Manager LP, Audit & Firearms Compliance
IL, WI, MN, IA, ND, SD, NE, OK, MO & KS - posted Feb. 12
The Regional Loss Prevention Manager is responsible for the control and reduction of shrinkage at the stores in their Territory. Investigate and resolves all matters that jeopardize or cause a loss to the company's assets...

Regional LP & Safety Manager
Denver, CO - posted Feb. 9
The Regional Loss Prevention & Safety Manager implements Risk Management and Loss Prevention objectives within assigned region. The position will provide assistance and training to the field operations teams to address specific Risk Management and Loss Prevention issues within an assigned span of control. Read job description here

Manager of Asset Protection & Safety Operations
Rockaway, NJ - posted Feb. 4
The Manager of Asset Protection & Safety Operations is responsible for the control and reduction of shrinkage and safety compliance for Party City Holdings, by successfully managing Asset Protection (AP) Safety programs and reporting...

Loss Prevention Auditor and Fraud Detection Analyst
Raleigh, NC - posted Dec. 14
As a Loss Prevention Auditor and Fraud Detection Analyst for Staples, you will conduct LP operational field audits remote, virtual and in person, within a base of 60 retail stores to ensure compliance to operational standards to drive operational excellence and preserve profitability....

Leader, Asset & Profit Protection
San Fran/Chicago/NY/West Palm Beach - posted Dec. 14
As the leader of the Data/Analytics & Investigations strategy, you should have strong analytical/investigation skills, the drive to innovate, and the ability to build strong partnerships to lead through the influence of others. They will be personable, open to learning, collaborating with others...

Customer Success Specialists
Multiple Locations - posted October 9
The role of the Customer Success Specialist is to engage, empower, and excite our community. As a Customer Success Specialist, your primary responsibility is to ensure both retailers and law enforcement, who make up our community, have great experiences and achieve real crime reduction outcomes from using our platform. Apply Here

Sales Representatives
NuTech National - posted October 13
NuTech National, an established and rapidly growing 40+ year electronic security company is expanding our National Sales Team. Seeking motivated, driven and successful sales reps to expand our national retail and governmental vertical markets. Top pay, benefits and signing bonus available. Please apply to melissa@nutechnational.com

---
---

Latest Top Jobs


Vice President, Loss Prevention
San Francisco, CA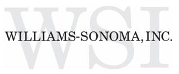 The Vice President of Loss Prevention reports to the Company's General Counsel and is responsible for leading the organization's global asset protection and security efforts. You will collaborate effectively across the Company. linkedin.com

Executive Director, Asset Protection
Rosemead, CA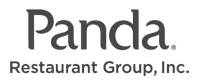 The Executive Director, AP is responsible for the company's AP function, protecting the company's integrity, people, processes, and assets from harm and loss. This position serves as the subject matter expert on a broad range of security standards and disciplines. pandarg.referrals.selectminds.com

Senior Director, Loss Prevention
Calabasas, CA


The Senior Director of Loss Prevention is responsible for setting and championing the Loss Prevention strategy for the enterprise, including retail stores, distribution centers, corporate offices and quality assurance labs. sjobs.brassring.com

Director, Asset Protection Solutions
Deerfield, IL


Responsible for developing and implementing department strategies and integrating efforts with division and company strategies, emphasizing product availability, inventory productivity, and cost productivity. jobs.walgreens.com

Senior Manager, Asset Protection
Atlanta, GA


The Sr Manager Asset Protection is responsible for ensuring that Asset Protection programs are fully implemented and are being executed per expectations within assigned distribution centers. careers.homedepot.com

BJ's Wholesale Regional AP Rollout - 8 New Positions


The Regional AP Manager oversees AP, security, theft, fraud, investigations, and related procedures within the field. The RAPM supports and continuously interacts with club management to analyze shrink, identify profitability gaps and address issues related to protecting company assets. See all the job listings

---

Featured Jobs
---
JOB TITLE
COMPANY
CITY/STATE
DATE ADDED

Vice President
Vice President
Mobilelink
Houston, TX
January 5
VP, LP
Williams Sonoma
San Francisco, CA
January 19

Director
Dir. Field AP
Chipotle
Columbus, OH
January 13
Dir. Risk Management
Christmas Tree Shops
Union, NJ
March 1
Associate Dir. AP & Inventory Control
Crate & Barrel
Northbrook, IL
January 20
Sr Dir AP-Operational Readiness
CVS Health
Cumberland, RI
March 8
Sr Dir AP Strategy & Profitability
CVS Health
Cumberland, RI
March 8
Dir. Safety/Risk Mgmt.
Goodwill of SE Louisiana
New Orleans, LA
April 2
Sr. Dir. LP
Harbor Freight Tools
Calabasas, CA
January 28
Dir. AP Programs & Infrastructure
Nordstrom
Seattle, WA
March 5
Executive Dir. AP
Panda Restaurant Group
Rosemead, CA
January 28

Parker's C-Stores

Savannah, GA

June 3

Sr. Dir. AP
Rite Aid
Camp Hill, PA
January 21
Director, AP Finance & Analytics
Rite Aid
United States
January 26
Dir. AP Solutions
Walgreens
Deerfield, IL
January 28

Corporate/Senior Manager
Mgr. Corp. Security
Constellation Brands
San Francisco, CA
February 12
AP Operation Manager

Follett Corporation

Westchester, IL

January 7

Sr. Mgr AP
Home Depot
Atlanta, GA
January 28
Group Investigations Manager
JCPenney
Plano, TX
January 19

---


---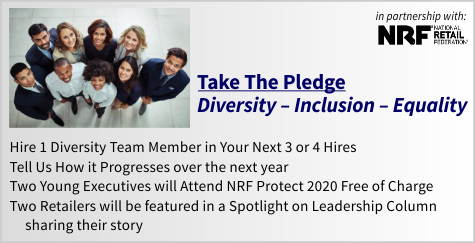 ---

It's all in the prep! What an understatement. Preparation is the footer to all successful programs, trips, interviews, rollouts, virtually everything. Quite frankly, it's also the lack thereof that leads to most failures. One cannot over prepare for anything you do, but the key is, once prepped, having the faith in yourself to pull it off. There's an imaginary line you cross when you get close to the time you have to perform where you've got to put down the prep and relax right before the game starts so to speak and just rely on your memory and instincts to kick into gear. It's almost like you need time to let your brain take a break right before the gun sounds so you can allow your focus to take hold and your instincts to take over. Prep-Focus-Perform, what a rhythm!

Just a Thought,
Gus



(content subject to approval)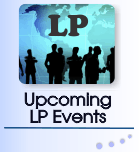 ---

Recruiting?
Get your job e-mailed to everyone... everyday
Post on our Featured Jobs Board!
Not getting the Daily?
Is it ending up in your spam folder?
Please make sure to add d-ddaily@downing-downing.com to your contact list, address book, trusted sender list, and/or company whitelist to ensure you receive our newsletter.
Want to know how? Read Here



36615 Vine Street, Suite 103
Willoughby, OH 44094
440.942.0671
copyright 2009-2019
all rights reserved globally