---
Jeffrey Cox named Vice President, Loss Prevention
for Public Storage

Before being named Vice President, Loss Prevention for Public Storage, Jeffrey spent 11 years with Saks Fifth Avenue, most recently serving as Associate Vice President, Asset Protection. During his time at Saks, he also served as Regional Asset Protection Director and District Asset Protection Manager. Earlier in his career, Jeffrey held multiple loss prevention roles during a 13-year stint with Neiman Marcus. Congratulations, Jeffrey!

See All the Executives 'Moving Up' Here

Submit Your New Corporate Hires/Promotions or New Position

---

---

Loss Prevention App Helps to Prevent Strain Injuries at the Source

Retail companies paid $64 million in losses due to strain injuries!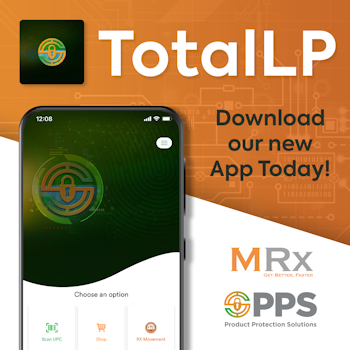 Product Protection Solutions (PPS) updates their TotalLP app to include health and wellness solutions to prevent injuries. App users will have access to a physical and mental self-assessment and performance-based physical therapy videos to avoid strain and other injuries. Movement Rx's self-assessment will help to inform users if they are susceptible to any potential at-risk injuries.

Between 2016-2018 retail companies paid over $64 million in losses due to strain injuries, according to the 2019 Retail Risk Report. Physical injuries not only impact the bottom line but also impacts employee lost time. The average employee lost time due to a physical injury is 24 days.

Prevent financial and employee losses by providing employees with education and training to prevent physical injuries. PPS partners with Movement Rx, a health and physical therapy platform, to provide needed resources to the loss prevention community.

Read more in today's Vendor Spotlight below.

---

Protests & Violence

Senate Holds Hearing on Capitol Hill Riot
Capitol security officials blame poor intelligence - and each other - for Jan. 6 riot
Officials in charge of security for the Capitol on Jan. 6 on Tuesday blamed poor intelligence and a sluggish response from the federal government for the deadly riot that threatened the peaceful transfer of power.

Despite significant online chatter and numerous media reports that protesters were targeting the electoral vote count during the joint session of Congress, former Capitol Police chief Steven Sund said intelligence reports compiled from information from the Capitol Police, FBI, Secret Service, Department of Homeland Security and the D.C. Metropolitan Police showed "the level of probability of acts of civil disobedience/arrests" on Jan. 6 ranged from "remote" to "improbable."

"In addition, the Daily Intelligence report indicated that 'the secretary of homeland security has not issued an elevated or imminent alert at this time,'" Sund testified at a joint Senate committee hearing on the security and intelligence failings leading up to the riot. "Without the intelligence to properly prepare, the USCP was significantly outnumbered and left to defend the Capitol against an extremely violent mob." nbcnews.com

Ex-police chief says his request for National Guard was denied 2 days before riot
The former chief of the U.S. Capitol Police told Congress Tuesday that he asked the sergeants-at-arms of the Senate and House on Jan. 4 to request the presence of the National Guard at a joint session of Congress two days later for protection.

But both officials effectively denied that request by then-Chief Steven Sund, which came two days before the Jan. 6 Capitol riot by a mob of supporters of then-President Donald Trump. Then-House Sergeant-at-Arms Paul Irving "stated that he was concerned about the 'optics' of having National Guard present and didn't feel that the intelligence supported it," Sund said in his prepared testimony.

Sund resigned in mid-January on the heels of the riot, which left five people dead, among them Capitol Police Officer Brian Sicknick, and disrupted for hours the confirmation of Joe Biden's Electoral College victory for the presidency. cnbc.com

DC, Capitol Police 'Stunned' at Slow National Guard Response During Jan. 6 Riot

Capitol riot arrests: See who's been charged across the U.S.
Federal prosecutors continue to charge participants in the riot at the Capitol on Jan. 6, adding to dozens of arrests that took place in Washington D.C. that day.

USA TODAY is gathering details of those cases as the FBI continues to identify the people responsible for the attack that sent lawmakers and Vice President Mike Pence fleeing to shelter.

Included are those arrested on charges federal prosecutors have filed since the riot, and those arrested by Capitol Police and D.C. Metro Police for entering the Capitol or for crimes related to weapons or violence.

See the full list of 240 individuals arrested so far here: usatoday.com

Former cop charged in the Capitol riot was an armed security guard. North Carolina says she is no longer allowed to hold that job.

Oath Keeper withdraws claim she met with Secret Service before U.S. Capitol attack

Lawyers accused of torching NYPD car with Molotov cocktail offered plea deal

Elderly protester Martin Gugino, shoved to ground by Buffalo cops, sues the city

---

COVID Update
US: Over 28.8M Cases - 513K Dead - 19.1M Recovered
Worldwide: Over 112M Cases - 2.4M Dead - 87M Recovered

Former Senior Loss Prevention Executive
Know of any fallen LP exec? Let's remember & recognize.

Private Industry Security Guard Deaths: 279
Law Enforcement Officer Deaths: 251
*Red indicates change in total deaths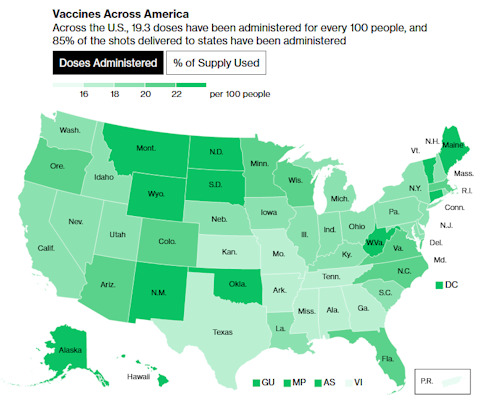 Vaccine doses delayed by winter storms will be delivered by midweek, WH says
A White House official said Monday that it expects all doses of the vaccine delayed by recent extreme weather to be delivered by the middle of this week. "Today alone, we plan to deliver seven million doses," said Andy Slavitt, a White House pandemic adviser. That number is a combination of normal distribution and backlogged doses delayed by weather last week. On Friday, the White House said that six million doses had been held up because of winter storms across the country.

Winter storms delayed efforts to maintain and increase the pace of vaccinations. About 1.52 million vaccine doses were being administered per day last week, according to a New York Times database. Although that is still above President Biden's target, it was the lowest rate since Feb. 8. nytimes.com

Corporate Retail America Eyeing June-Sept. for Scaled-Back Office Return
Survey: Most retailers won't require vaccines for workers, but will incentivize
As the COVID-19 vaccine becomes more readily available, a majority of retailers will not mandate employees be inoculated.

Two-thirds (66%) of retailers said they will allow employees to remain working on-site even if they choose not to be inoculated, according to a Korn Ferry survey of more than 50 major U.S. retailers.

While most retailers are not mandating vaccinations, 53% said they will either implement or are considering implementing incentives for those employees who do get vaccinated. Incentives include two hours of pay for each dose, a fixed dollar amount or additional time off to be used at a later date.

The survey also found there is still caution regarding corporate retail employees returning to the office, with only 8% stating the majority of workers have already returned. Eighty-four percent said it will be at least June before the majority of corporate workers return to the office. Nineteen percent said the return won't happen until sometime after September.

When corporate workers do return to the office, it won't be to pre-pandemic levels. Twenty-five percent of retailers said they will allow more than half of their corporate employees to continue working remotely, with a third (33%) allowing remote workers to work from home all the time.

"We've already seen some retailers scale back corporate headquarters and given the new world order, this is a trend that will most likely continue," said Craig Rowley, retail expert, Korn Ferry. chainstoreage.com

When Will the U.S. Have Herd Immunity?
Masks gone by July? Or April? Depends on which paper you read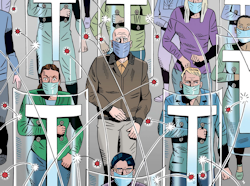 The achievement of herd immunity from COVID-19 in the United States - an occurrence that would drive crowds back to shops, restaurants, and theaters - could happen in July. Or April. It depends on whether you want to put more weight behind the estimates from the New York Times or the Wall Street Journal.

A New York Times article published by Matthew Conlon and Charlie Smart on Feb. 20 used estimates made by the public health research group PHICOR after adding the number of fully vaccinated people to the number of coronavirus survivors to measure total immunity. When that group approaches 70% of the United States population, herd immunity is achieved - the point at which the disease ceases to spread because not enough unaffected Americans exist to spread it. PHICOR figures that will happen sometime between July and August on the 2021 calendar.

Two days earlier in the Wall Street Journal, Johns Hopkins School of Medicine professor Marty Makary wrote an op-ed piece entitled, "We'll Have Herd Immunity by April." His hypothesis was based on the thinking that natural immunity from prior infection is far more common than can be measured by testing. Counting the number of survivors, the 15% of Americans who've been vaccinated and the 250 million doses that will have been delivered to an estimated 150 million people by March and our home-based herd of humans will be off the COVID hook by Easter, stated the doctor. chainstoreage.com

State lawmakers defy governors in a Covid-era battle for power
State lawmakers across the country, most of them Republicans, are moving aggressively to strip the powers of governors, often Democrats, who have taken on extraordinary authority to limit the spread of the coronavirus for nearly a year.

In a kind of rear-guard action, legislatures in more than 30 states are trying to restrict the power of governors to act unilaterally under extended emergencies that have traditionally been declared in brief bursts after floods, tornadoes or similar disasters. Republicans are seeking to harness the widespread fatigue of many Americans toward closed schools, limits on gatherings and mask mandates as a political cudgel to wield against Democrats.

Lawmakers frame the issue as one of checks and balances, arguing that governors gained too much authority over too many aspects of people's lives. These legislators are demanding a say in how long an emergency can last, and insisting that they be consulted on far-reaching orders like closing schools and businesses.

But governors respond that a pandemic cannot be fought by committee. nytimes.com

California lawmakers approve $600 stimulus checks for low-income residents
California's legislature on Monday approved a $7.6 billion coronavirus relief package that will include $600 stimulus checks for low-income residents. Gov. Gavin Newsom (D), who helped craft the bill, has said he plans on signing the legislation. The stimulus checks will go to Californians making $30,000 a year or less.

The package also includes more than $2 billion in grants for small businesses, $30 million for food banks and $5 million for diaper banks. It will also cancel about $25.6 million in fees for restaurants and hair salons. thehill.com

NRF and retail leaders to White House COVID-19 Task Force: 'Let us help!'

Matthew Shay, NRF President & CEO, says our nation's retailers are ready



Our nation's retailers and the business community are ready, willing and able to help end this current crisis — the coronavirus pandemic — by getting as many vaccines as available to our communities and into the arms of the American people quickly, safely and securely.

This is the message that retail industry leaders delivered during two recent meetings NRF arranged with the White House. In both cases, it was a direct appeal to the federal government and the COVID-19 task force to provide clear and concise guidance on how retail — with the most technologically advanced distribution systems in the world and hundreds of millions of square footage where customers shop — can help to administer the lifesaving vaccine and expedite the vaccination process.

The capabilities and sheer size of the retail industry make it uniquely qualified to help. Read more: nrf.com

Biden commemorates 500,000 U.S. lives lost to COVID-19

Here is how Covid-19's toll compares with other causes of death in the U.S.

NYC will reopen movie theaters at 25% capacity starting March 5

England will reopen schools in 2 weeks, but pubs and restaurants will stay shut for now

Best Buy gives pandemic-related bonuses to employees amid company layoffs

More Americans are looking to move as remote work gains acceptance during Covid

---

UK's LP Think Tank
Invitation to Participate in ECR Retail Working Group Meetings: February to April 2021



By Colin Peacock, Group Strategic Coordinator, ECR Retail Loss Group

Each of the five working groups have got off to a cracking start this year with some really excellent group discussions on Direct To Store Vendor Delivery Processes, Store Associate Engagement, Prompted Expiry Date Checking, Use of Video Analytics, Self Checkout Spot Checks, Use of Scan Avoidance and Video at Self Checkouts and two meetings of the new ecommerce working group with opening talks from Amazon and Dyson.



Typically each group will have 60+ retail organizations represented and the normal sessions have 100+ attendees. Each of the five working groups are open to any retailer or branded goods manufacturer / producer or academic and there is no cost to participate.

In the words of one retailer CEO, "the knowledge generated by this group would, in the hands of consultants, be worth billions, but it is free when we collaborate and share data."

Click here to see a full schedule of upcoming sessions for ECR's five working groups: Retail Loss Group, Food Waste & Markdown Group, Video in Retail Group, e-commerce Loss Group, and Self-Checkout Group.


Retail Security Director Shares Best Practices in Dealing With an Active Shooter
Jeffrey Redding, Chicago, served as an investigator with the Chicago PD for over 20 years and as an investigator with numerous Inspector Generals Offices and the Office of Internal Affairs. He served as Director of Operations for Chicago-based Security firms where he was in charge of recruitment, retention, and training of security officers. He is currently the director of security for a large retail operation in Pennsylvania. Over his long career in law enforcement and security, he has developed a reputation for expertise in effective anti-active-shooter response tactics and best practices.

Jeffrey Redding, Chicago resident, explained that there are two common approaches to security policy; a one size fits all policy and a risk-based policy. He says that a risk-based policy is usually considered superior because it improves the performance of guards, allows for greater flexibility in response actions, and can be tailored to suit a specific floor plan. He named several key aspects of best practices for dealing with an active shooter, some preventative/preparatory, and some responsive:

Know Your Floor Plan | Visibility is Deterrence | Accept, Monitor, Inform | Scout Cover & Concealment | Deploy Force Multipliers Early | acccesswire.com

Food app drivers take more deliveries, but they aren't seeing higher pay
Drivers for third-party delivery apps such as Uber Eats, DoorDash and GrubHub experienced a flood of orders at the onset of the coronavirus pandemic, as restaurants closed for in-person dining and patrons largely decided to enjoy their meals at home. Carryout and delivery orders have surged, but the spike in demand for their services hasn't resulted in a windfall, drivers said.

More orders initially meant higher pay for many, but as more drivers joined the apps, competition increased and customers seemed less willing to sign for a tip, drivers said. Services pay commission based on the cost of an order, but drivers said that many orders aren't worth taking without a gratuity. dispatch.com

Texas grocers say the snowstorm shortages aren't like
ones driven by pandemic last spring
Major grocery chains Tom Thumb, Albertsons, Kroger and others say they don't foresee any long-term shortages.

Estée Lauder to acquire beauty retailer Deciem in $1 billion deal

L Brands looks to sell Victoria's Secret to private equity firm(s)

Kohl's rejects activist investor group's move for board control

U.S. Arrests El Chapo's Wife, Charging Her With Helping to Run Drug Empire


Quarterly Results
The Home Depot Q4 comp's up 24.5%, sales up 25.1%; full-year comp's up 19.7%, sales up 19.9%
Macy's Q4 comp's down 17%, digital sales up 21%, net sales down 18.7%; full-year net sales down 29.4%
Dillard's Q4 comp's down 17%, total sales down 19%; full-year total sales down 31%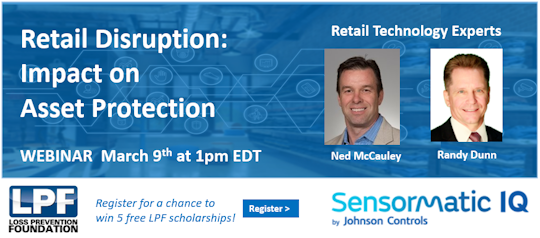 ---



Loss Prevention App Helps to Prevent
Strain Injuries at the Source
Retail companies paid $64 million in losses due
to strain injuries!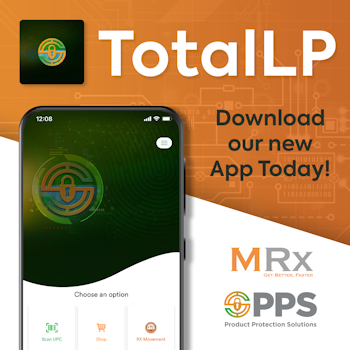 Product Protection Solutions (PPS) updates their TotalLP app to include health and wellness solutions to prevent injuries. App users will have access to a physical and mental self-assessment and performance-based physical therapy videos to avoid strain and other injuries. Movement Rx's self-assessment will help to inform users if they are susceptible to any potential at-risk injuries.

Between 2016-2018 retail companies paid over $64 million in losses due to strain injuries, according to the 2019 Retail Risk Report. Physical injuries not only impact the bottom line but also impacts employee lost time. The average employee lost time due to a physical injury is 24 days.

Prevent financial and employee losses by providing employees with education and training to prevent physical injuries. PPS partners with Movement Rx, a health and physical therapy platform, to provide needed resources to the loss prevention community.

Physical health videos focus on:
• Back and Hip Pain
• Thoracic Spine Mobility
• Shoulder and Neck Pain
• Shoulder and Neck Activation

15-minute health self-assessment includes:
• 11 mini-physical assessments
• Spinal function evaluation
• Shoulder and neck function evaluation
• Knee and ankle function evaluation
• Emotional energy evaluation
• Pain evaluation

Prevent Injuries in the Workplace
PPS's goal is to prevent physical injuries for the loss prevention community and retail employees. "When the PPS team learned the impact that injuries had on a company's bottom line, we searched for the best solution to prevent that loss. Our research led to forming a partnership with Movement Rx." - Tim Gates, Senior Vice President Business Development, PPS.

Movement Rx
Movement Rx's mission is to empower men and women with knowledge and tools to achieve physical freedom. The Movement Rx team has over 80,000 hours of coaching, treating, and educating professionals from the Navy SEALs to corporate employees.

Download the TotalLP App today!
The Movement Rx platform tools are now available on the TotalLP App. The app is available to download in the Apple Store and Google Play Store.

For more information about the TotalLP app or loss prevention products, please contact Tim Gates. Contact Tim using our online form. Tim can also be reached by phone at 888-542-3065 or 252-362-1232, or visit PPS's website at www.productprotectionsolutions.com.

Product Protection Solutions (PPS) will work and guide their customers with excellent, trustworthy advice. They will work to provide a rapid, complete, custom, and technologically advanced loss prevention solution that delivers the desired outcome every time.
---
Kroger's 3rd Party Vendor Explains How They Were Hacked
Accellion: How Attackers Stole Data and Ransomed Companies
Software company Accellion has released preliminary findings around the security incident that has stung some customers that used its 20-year-old File Transfer Appliance.

The company says that fewer than 100 customers have been attacked as the result of four now-patched vulnerabilities in the FTA, and that fewer than 25 "appear to have suffered significant data theft," according to a news release on Monday.

Accellion's CMO, Joel York, tells ISMG that after the attackers found one vulnerability in the FTA in December, they kept looking and found others in January. (see: The Accellion Mess: What Went Wrong?)

Some Accellion customers have been hit with a one-two punch: First, their data was stolen. Then they received emails from a criminal group called Clop asking for a ransom in exchange for not publishing the data online. Singtel, Singapore's largest telco, and the law firm Jones Day have seen their data released, presumably because they didn't give in to the ransom.

Since December, other Accellion FTA victims that have made public announcements include the Reserve Bank of New Zealand; ASIC, Australia's financial regulator; the Office of the Washington State Auditor; the University of Colorado; the QIMR Berghofer Medical Research Institute in Australia and in the past few days, U.S. grocery chain Kroger.

How Attackers Got In | The Follow-Up: Extortion | govinfosecurity.com

Retail Security Solutions Have Migrated to the Cloud
Cloud-based solutions playing crucial role in current and future of commercial security space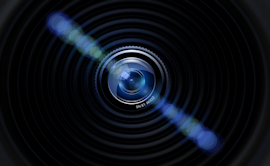 The commercial security industry is constantly adapting and innovating, whether it is developing new systems or technologies, the field is always undergoing some sort of change. Over the course of the last several years, cloud-based systems have become a major technology being utilized by end users in industries of all kinds. Cloud-based solutions have become the norm for many integrators, and end users are continuing to demand these types of systems because of their versatility and effectiveness. Not only can these systems perform a variety of functions, but they also provide end users with the prospect of massive cost savings.

A few of the primary factors that make cloud-based solutions attractive to end users is their remote access, cost efficacy, and their ability to rapidly back up and store security data.

Easy and Seamless Integration
Data and analytics have become a focus for businesses and organizations of all kinds, and cloud-based systems provide them with the opportunity to further their understanding of their organization. Security camera networks, no touch access control systems, video analytics, and heat mapping are just a few examples of the types of advanced security technology that can be integrated with cloud-based systems. This integration provides businesses and organizations with access to more data that can help inform on a variety of decisions.

An example of how businesses are benefitting from integrated cloud-based systems would be in the retail industry. Retail end users have integrated their security camera network, heat-mapping and video analytics technology with a cloud-based system so they can remotely monitor who is in their store. The heat-mapping and analytics technology also showcases where customers are spending the most time in their store, providing retailers with insight as to where they can place specific item displays or promotional items. This information can also be used to inform on if a specific location in a store needs additional signage to encourage social distancing, or even if it needs increased camera coverage within a store. The practical applications of integrated cloud-based systems and other security technology are nearly endless.

Remote Access Offers Flexibility and Cost Effectiveness
Cloud-based Systems Provide Easy and Secure Backup Options

End User Application of Cloud-Based Systems
Cloud-Based Systems Represent the Future of Security Technology

Read more here: securitymagazine.com

Without RFID, Retailers Struggle to Deliver

Research shows retailers which have not invested in radio frequency identification have been unable to execute ship-from-store or curbside or in-store pickup consistently.

Research from a survey of more than 2,000 consumers across the United States, the United Kingdom, Belgium, the Netherlands and Luxembourg reveals that more than six in 10 shoppers report having had a "mixed or generally bad experience" when they used retailers' "buy online, pickup in store" (BOPIS) services.

The study showed that buyers shifted a majority of their 2020 purchases to online platforms due to COVID-19 conditions, but more than half plan to resume pre-pandemic buying patterns when possible. The primary reason: a mixed or generally bad experience with BOPIS, as well as challenges with returning items.

Retailers also struggled with ship-from-store in 2020. According to findings from a new Accenture study, none of the 116 retailers covered managed to deliver goods ordered online within 24 hours. On average, retailers took 2.8 days to fulfill orders last year. That compares to 1.8 days in 2019, which is due to shipping delays caused by the high volume of packages shipped after the pandemic began. The research did not break out retailers that invested in RFID technology from those that did not, but companies that use RFID extensively have generally received high marks for their BOPIS and ship-from-store programs.

Retailers employing RFID tend to have an in-store inventory accuracy of approximately 95 percent, compared to about 65 percent for retailers that do not use. That means retailers that don't use RFID sometimes offer items they cannot locate in stores to be shipped directly to customers, or to be collected at curbside or for in-store pickup. Another problem is that the lack of inventory visibility for retailers not using RFID causes them to hide inventory from online customers.

Some retailers are hiding as much as 80 percent of their inventory because their IT systems show only two or three items in stock, and they lack confidence that those goods are actually in the store, according to research carried out by the Auburn University RFID Lab. rfidjournal.com

Creating a Digital ID to Verify COVID-19 Testing
The Good Health Pass Collaborative is developing a road map for digital health passes that international travelers could use to prove they have been tested for COVID-19. Dakota Gruener, executive director of ID2020, which launched the project, describes the effort, including privacy-protection measures. govinfosecurity.com

10 COVID-19-related lessons for future-ready cybersecurity

Video: Cybersecurity Responsibility in a Post-Pandemic World
---

---
---

AI Cameras on Delivery Trucks
Will Amazon's AI cameras improve driver safety – or are they privacy gaps?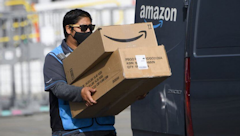 Leading e-commerce firm Amazon.com Inc. announced last week that it plans to equip its branded delivery vans with cameras powered by artificial intelligence (AI) in an effort to improve driver safety. But the news is drawing sharp criticism from privacy advocates and workers alike who are concerned with being subjected to surveillance and data collection while working.

The world's largest online retailer is said to have already begun rolling out the camera technology across its fleet of delivery vehicles in the US. Amazon confirmed the use of AI cameras developed by transportation management technology startup Netradyne, which was first spotted by The Information in an Amazon instructional video mid-last week.

The AI cameras are intended to improve the safety conditions for both Amazon delivery drivers as well as the communities they are delivering in. The intelligent tech is called Driveri, and uses four HD lenses pointing in different directions to sense road conditions, changes in speed, as well as featuring onboard collision detection in order to be able to warn drivers of road safety obstacles – providing a more efficient and standardized last-mile delivery protocol that should also be of use for fulfillment accountability purposes.

Last-mile accountability or privacy invasion?
Haraldsdottir added that while the AI cameras will record 100% of the time, but will only upload footage when triggered by one of 16 actions, such as failing to stop at a stop sign, distracted driving, or speeding. An Amazon spokeswoman said in an emailed statement that "this technology will provide drivers real-time alerts to help them stay safe when they are on the road."

In the US, Amazon has come under scrutiny in the past for accidents involving delivery drivers. "Our intention with this technology is to set up drivers for success and provide them with support for being safer on road and handling incidents if and when they happen," the video states. techhq.com

Amazon-MIT Partnership
How Amazon Wants to Improve Delivery
As e-commerce continues to grow in food and other types of retail, so to does the importance of logistics — and that includes delivery drivers. Now, a new Amazon research effort aims to use driver knowledge to improve product deliveries.

The e-commerce operator, logistical giant and cloud-computing Hall of Famer is working with the Massachusetts Institute of Technology on a competition designed to spark new thinking about routing deliveries.

More specially, the Amazon Last Mile Team is collaborating with the research university on the the Amazon Last Mile Routing Research Challenge, in which academic teams will train machine learning models to predict the delivery routes chosen by experienced drivers, according to Larry Hardesty, the editor of the Amazon Science Blog. progressivegrocer.com

As growth slow, Walmart+ becomes the retailer's longterm e-commerce strategy

Asos relaunches Topshop online after £295m rescue
---
Martinsburg, WV: Authorities investigating multi-state theft ring at Ulta stores
A theft Monday at the Martinsburg Ulta store, which led to a police pursuit on Interstate 81, is just one of several thefts at the beauty store chain in area states in recent months, according to authorities. Police agencies, including those in Maryland and West Virginia, have been investigating a possible theft ring related to thousands of dollars in merchandise stolen from Ulta stores, police said. Two Baltimore women were apprehended in Maryland on Monday after the vehicle they fled in ran over spike strips and came to a stop on I-81 near Exit 1 for Md. 63 near Williamsport, according to information from the Berkeley County (W.Va.) Sheriff's Office.

Deputies responded around 5 p.m. Monday to the Ulta in The Commons shopping center in Martinsburg for a reported theft after two females allegedly stole several thousand dollars worth of fragrances, according to a release from the sheriff's office. Cpl. T.L. Funk saw the suspects' vehicle fleeing and tried to stop it, but the vehicle sped onto northbound I-81, the release states. Deputies and West Virginia State Police used spike strips to try to flatten the suspect vehicle's tires. After the suspects' vehicle came to a stop in Maryland, the women ran and were taken into custody shortly later. Deputies recovered about $8,300 worth of fragrances from the vehicle, according to the release. The two women were being held in Maryland pending extradition to West Virginia, the release states. heraldmailmedia.com

Saginaw, MI: Cigarette thief may have stolen $150,000 from stores in three counties
Police believe a suspect arrested after a gas station break-in in Saginaw early Monday may be responsible for the theft of over $150,000 worth of merchandise from stores in three counties. The Saginaw Police Department responded to the BP gas station at 408 S. Michigan Ave. around 4:30 a.m. Monday after the burglar alarm went off. Officers found a large landscape rock used to smash the front door to the convenience store and the suspect already gone. The suspect allegedly stole 47 cartons of cigarettes valued at more than $4,200. Saginaw police say other evidence found during the investigation links the suspect to several other party store and gas station burglaries in Bay, Midland and Saginaw counties. Investigators estimate he may have stolen more than $150,000 worth of merchandise. The Saginaw Police Department is working with surrounding police agencies to continue investigating the alleged string of smash and grab robberies around the Great Lakes Bay Region. abc12.com

Victorville, CA: Stolen items found inside room at the Green Spot Motel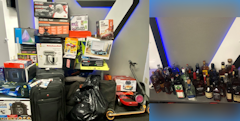 A traffic stop resulted in three people arrested for organized retail theft, burglary, grand theft, and conspiracy to commit a crime, officials said. The investigation started on February 10, 2021, when Deputy B. Moreland with the Victorville Police Department, conducted a traffic stop for expired registration. During the stop, Moreland discovered high-end vacuum cleaners in the vehicle. According to a sheriff's news release, it was determined the vacuums had been stolen from a local retail store, and the driver, 48-year-old Anthony Hope, a resident of Laverne, and a passenger, 41-year-old-Joseph Williams, a resident of Victorville, were detained.

Through the investigation, Deputy Moreland learned Joseph Williams had been involved in multiple burglaries and stolen property from multiple stores in the Victor Valley. Officials said Williams sold those items to 48-year-old Samantha Neal. Neal would store and sell the merchandise from a room she rented at the Green Spot Motel in old town Victorville. Deputy Moreland obtained a search warrant and on February 18th warrant was executed at the motel where authorities discovered a large number of stolen items, including laptop computers, toys, cosmetics, tools, clothing, hoverboards, cameras, and more. vvng.com

Athens-Clarke County, GA: Burglar grabs $16,000 of pricey designer handbags at downtown Athens store
A burglar made off with about $16,000 in high-end designer purses and handbags this past weekend at the Agora Vintage store on East Broad Street in downtown Athens, according to an Athens-Clarke police report. The thief apparently used a hammer to bash holes in the window during the night as the burglary was not discovered until about 8 a.m. Saturday, according to police. After breaking the front window, the burglar grabbed two purses, a backpack and handbag from designer brands including Louis Vuitton, Fendi and Chanel, all valued at $16,000. onlineathens.com

New York, NY: Trio Suspected Of Stealing $5000 Purse From Dior Store At Hudson Yards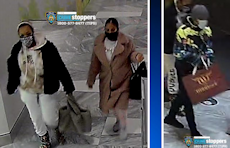 NYPD is searching for a man and 2 women who stole a $5000 purse and other items from the Dior store in Hudson Yards. The trio concealed the merchandise in a large shopping bag and fled the store. newyork.cbslocal.com

Murfreesboro, TN: Over $1200 in Merchandise Stolen from Lowe's Store
There is a new "Be On the Lookout" for a female accused of stealing over $1,200 worth of goods from Lowe's on Old Fort Parkway in Murfreesboro. Detectives need help identifying the unknown female who allegedly committed the theft on Feb. 16, 2021. The unidentified woman walked past all points of sale with the merchandise without paying for it. She left the store in a silver Chrysler Town and Country minivan. wgnsradio.com

Selma, CA: Alleged Home Depot Serial Shoplifters arrested following Felony Traffic Stop
---
---

Shootings & Deaths

Sacramento, CA: 7-Eleven employee killed after possible robbery in
South Land Park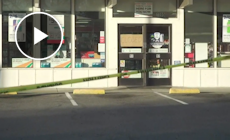 Sacramento police are investigating a possible robbery that resulted in one person dead Monday. Sacramento Police officers received a call for a "report of suspicious circumstances" around 3:30 a.m. Monday, Feb. 22, at a 7-Eleven along the 1100 block of 43rd Avenue. A customer told police they went to the store and found an employee "with a life-threatening injury." The Sacramento Fire Department responded to the business and took the employee to a local hospital where he was pronounced dead by the medical staff. Michael Bartholomew manages the 76 Gas Station next to this 7-Eleven. He said his gas station has been robbed multiple times, one even included a shooting. His store is open 24-hours-a-day, but is now considering closing the doors earlier for safety reasons. abc10.com

Madeira, OH: Reward doubled in murder of convenience store owner
The Madeira Police Department is now offering $20,000 after receiving an additional $10,000 from a Cincinnati-based business it leaves unnamed. The shooting was reported Feb 9 at Madeira Beverage on Kenwood Road around 7:45 p.m. The suspect shot the owner with a shotgun, according to Madeira police. fox19.com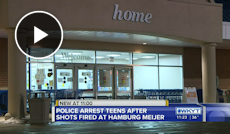 Lexington, KY: Police arrest teens after shots fired at Hamburg Meijer
Several teenagers will be charged after police say they fired shots at the Hamburg Meijer. Lexington police were called to the store right after 4:00 Monday afternoon. They say loss prevention workers tried to stop some theft suspects. That's when someone fired shots. Nobody was hurt, but bullets hit the building. Police later arrested several teens downtown. We don't know their charges yet. wkyt.com

North Charleston, SC: 911 calls reveal panic in moments after Northwoods Mall shooting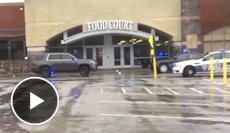 We're hearing the terrifying moments from inside the Northwoods Mall from the minutes following a shooting. Dozens of 911 calls were released on Monday. One woman said she was hiding in a closet and some store employees said they barricaded themselves and their customers inside the stores where they work. Panic can be heard in the voices of callers. "I can't get out the back door my key does not work," said one caller. "How far are the officers?" Callers were scattered all around the mall and many said they didn't see anything but they did hear the gunfire. The North Charleston Police Department is still looking for a suspect in this shooting. counton2.com

Yakima, WA: Fundraiser for Domino's driver shot while delivering pizza; Coworkers raising money for his medical expenses
Yakima Valley Domino's locations are holding a fundraiser Tuesday to help a 19-year-old employee who was shot earlier this month while out delivering pizza. A portion of all sales — delivery, online or in-person — made at the Yakima, Union Gap or West Valley locations will go toward paying for 19-year-old Michael's medical expenses. yaktrinews.com
---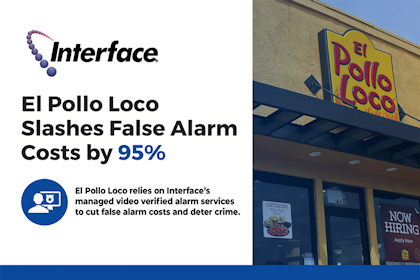 ---

Robberies, Incidents & Thefts

FBI: Soho Chanel store robbery suspect bragged on social media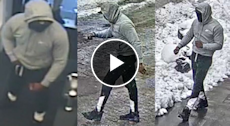 Federal agents and NYPD investigators identified and arrested a Brooklyn man for robbing a high-end boutique in Manhattan because the thief bragged about his haul on social media, authorities said. Authorities arrested Eric Spencer, 29, in Fort Lauderdale, Florida, over the weekend, the U.S. attorney said. He faces an armed robbery charge in connection with a brazen daytime smash-and-grab-style robbery of a Chanel store in Soho on Feb. 2, authorities said. In a since-deleted post, Spencer bragged on social media that he had so many luxury items that he could open his own small boutique, according to a criminal complaint filed in federal court. Spencer posted that he has "SO MUCH DOUBLE C RN I COULD OPEN A SMALL BOUTIQUE FRFR," according to the complaint. "Double C" is a nickname for Chanel because of the brand's interlocking C logo, according to an FBI agent; "RN" is shorthand for "right now" and "FRFR" means "for real, for real." fox5ny.com

Guam: Update: Trial delayed for former NEX (Navy Exchange) worker accused of $20,000 theft
Next month's trial for a then-Navy Exchange employee who was accused of using his position to steal more than $20,000 worth of electronic items from the store has been delayed at least two months. District Court of Guam Magistrate Judge Michael Bordallo on Tuesday pushed back the March trial date for defendant Jesse Cruz Camacho as his defense attorney is "unavailable due to personal reasons." Jury selection and trial is now set to begin on May 4. Camacho, who was also accused of selling the stolen items on Facebook, was indicted Oct. 28, 2020, on charges of theft of government property. postguam.com

New York, NY: Vacant stores next door make NYC businesses burglary targets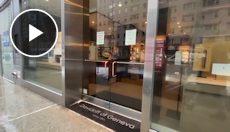 Crooks are making good use of the Big Apple's empty storefronts — breaking through walls to get into businesses that are still up and running next door, a review by The Post has found. With nearly half of small businesses closed citywide due to the coronavirus pandemic and the resulting economic downturn, crafty crooks are taking advantage by using shuttered shops to hit open stores after hours. One small business owner in Queens called it "a perfect storm for any burglar." nypost.com

UK: Liverpool, England: Ruthless cash machine bombers who shocked the underworld; Gang member Adam Murphy is now facing a long prison sentence
● Bakery – Manchester, NH – Burglary
● Boutique – Athens – Clarke County, GA – Burglary
● Beauty – Kenosha, WI – Burglary
● C-Store – Arlington County, VA – Burglary
● C-Store - Cedar Grove, NJ – Burglary
● C-Store – Columbia, SC – Burglary
● C-Store – Portage County, OH – Burglary
● C-Store – Lee County, FL – Burglary
● Collectable – Galesburg, IL – Burglary
● Gas Station – Lee County, FL – Armed Robbery
● Gas Station – Saginaw, MI – Burglary
● Gas Station – Willowbrook, IL – Burglary
● Ice Cream – Cedar Grove, NJ – Burglary
● Jewelry – Queenstown, MD – Robbery
● Restaurant – Leavenworth, KS – Armed Robbery (McDonald's)
● Restaurant – Sandy Springs, GA - Burglary
● Tobacco – Darien, IL – Burglary
● 7-Eleven – Sacramento, CA – Armed Robbery (employee killed)

Daily Totals:
• 4 robberies
• 14 burglaries
• 1 shooting
• 1 killed

---
| | |
| --- | --- |
| | Paul Jankowski promoted to Sr. Cluster Security Manager for Amazon Web Services |
| | Robert Portugal promoted to Regional Director, Asset Protection & Safety for Lowe's Pro Supply |
Submit Your New Hires/Promotions
or New Position
See all the Industry Movement
---



Feature Your Job Here For 30 Days -
70% Aren't On The Boards
Post your job listing
---
Featured Job Spotlights

Sr. Manager, Retail Asset Protection
Baltimore, MD - posted Feb. 23
The Senior Manager, Retail Asset Protection is responsible for implementing strategies and training to ensure the effective execution of Protect Retail initiatives. This position will be responsible for leading a team that executes core programs and strategies relating to safety and security, theft and fraud mitigation and operational excellence in retail stores...

Regional Manager LP, Audit & Firearms Compliance
IL, WI, MN, IA, ND, SD, NE, OK, MO & KS - posted Feb. 12
The Regional Loss Prevention Manager is responsible for the control and reduction of shrinkage at the stores in their Territory. Investigate and resolves all matters that jeopardize or cause a loss to the company's assets...

Regional LP & Safety Manager
Denver, CO - posted Feb. 9
The Regional Loss Prevention & Safety Manager implements Risk Management and Loss Prevention objectives within assigned region. The position will provide assistance and training to the field operations teams to address specific Risk Management and Loss Prevention issues within an assigned span of control. Read job description here

Manager of Asset Protection & Safety Operations
Rockaway, NJ - posted Feb. 4
The Manager of Asset Protection & Safety Operations is responsible for the control and reduction of shrinkage and safety compliance for Party City Holdings, by successfully managing Asset Protection (AP) Safety programs and reporting...

Loss Prevention Auditor and Fraud Detection Analyst
Raleigh, NC - posted Dec. 14
As a Loss Prevention Auditor and Fraud Detection Analyst for Staples, you will conduct LP operational field audits remote, virtual and in person, within a base of 60 retail stores to ensure compliance to operational standards to drive operational excellence and preserve profitability....

Leader, Asset & Profit Protection
San Fran/Chicago/NY/West Palm Beach - posted Dec. 14
As the leader of the Data/Analytics & Investigations strategy, you should have strong analytical/investigation skills, the drive to innovate, and the ability to build strong partnerships to lead through the influence of others. They will be personable, open to learning, collaborating with others...

Customer Success Specialists
Multiple Locations - posted October 9
The role of the Customer Success Specialist is to engage, empower, and excite our community. As a Customer Success Specialist, your primary responsibility is to ensure both retailers and law enforcement, who make up our community, have great experiences and achieve real crime reduction outcomes from using our platform. Apply Here

Sales Representatives
NuTech National - posted October 13
NuTech National, an established and rapidly growing 40+ year electronic security company is expanding our National Sales Team. Seeking motivated, driven and successful sales reps to expand our national retail and governmental vertical markets. Top pay, benefits and signing bonus available. Please apply to melissa@nutechnational.com

---
---

Latest Top Jobs


Vice President, Loss Prevention
San Francisco, CA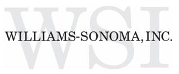 The Vice President of Loss Prevention reports to the Company's General Counsel and is responsible for leading the organization's global asset protection and security efforts. You will collaborate effectively across the Company. linkedin.com

Executive Director, Asset Protection
Rosemead, CA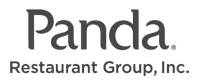 The Executive Director, AP is responsible for the company's AP function, protecting the company's integrity, people, processes, and assets from harm and loss. This position serves as the subject matter expert on a broad range of security standards and disciplines. pandarg.referrals.selectminds.com

Senior Director, Loss Prevention
Calabasas, CA


The Senior Director of Loss Prevention is responsible for setting and championing the Loss Prevention strategy for the enterprise, including retail stores, distribution centers, corporate offices and quality assurance labs. sjobs.brassring.com

Director, Asset Protection Solutions
Deerfield, IL


Responsible for developing and implementing department strategies and integrating efforts with division and company strategies, emphasizing product availability, inventory productivity, and cost productivity. jobs.walgreens.com

Senior Manager, Asset Protection
Atlanta, GA


The Sr Manager Asset Protection is responsible for ensuring that Asset Protection programs are fully implemented and are being executed per expectations within assigned distribution centers. careers.homedepot.com

BJ's Wholesale Regional AP Rollout - 8 New Positions


The Regional AP Manager oversees AP, security, theft, fraud, investigations, and related procedures within the field. The RAPM supports and continuously interacts with club management to analyze shrink, identify profitability gaps and address issues related to protecting company assets. See all the job listings

---

Featured Jobs
---
JOB TITLE
COMPANY
CITY/STATE
DATE ADDED

Vice President
Vice President
Mobilelink
Houston, TX
January 5
VP, LP
Williams Sonoma
San Francisco, CA
January 19

Director
Dir., Enterprise Safety & Security (International)
Adtalem Global Education
Miami, FL
January 28
Dir. AP
Albertsons Companies
Boise, ID
February 18
Director, Asset & Revenue Management
Caleres
St. Louis, MO
February 3
Dir. Field AP
Chipotle
Columbus, OH
January 13
Associate Dir. AP & Inventory Control
Crate & Barrel
Northbrook, IL
January 20
Dir. AP
Express Stores
East Brunswick, NJ
February 12
Dir. Risk & Analysis
Genesco
Nashville, TN
November 17
Dir. Safety/Risk Mgmt.
Goodwill of SE Louisiana
New Orleans, LA
April 2
Sr. Dir. LP
Harbor Freight Tools
Calabasas, CA
January 28
Sr. Dir, LP
HearingLife
Somerset, NJ
February 12
Dir. Global Distribution Safety & Security
Michael Kors
Whittier, CA
January 6
Dir. Physical Security
Netflix
Los Angeles, CA
January 5
Executive Dir. AP
Panda Restaurant Group
Rosemead, CA
January 28

Parker's C-Stores

Savannah, GA

June 3

Dir. Security
Pictsweet Company
Bells, TN
February 12
Sr. Dir. AP
Rite Aid
Camp Hill, PA
January 21
Director, AP Finance & Analytics
Rite Aid
United States
January 26
Sr. Dir. Environmental Health & Safety
Ross Stores
Dublin, CA
October 9
Dir. Safety & LP
Trinity Logistics
Milford, DE
February 2
Dir. Corporate Security
Veritiv
Atlanta, GA
January 7
Dir. AP Solutions
Walgreens
Deerfield, IL
January 28

Corporate/Senior Manager
Sr. Manager, AP Operations
Bath & Body Works
Columbus, OH
February 16
Mgr. Corp. Security
Constellation Brands
San Francisco, CA
February 12
AP Operation Manager

Follett Corporation

Westchester, IL

January 7

Sr. Mgr AP
Home Depot
Atlanta, GA
January 28
Sr Manager, Security
JB Hunt
Lowell, AR
February 8
Group Investigations Manager
JCPenney
Plano, TX
January 19

---


---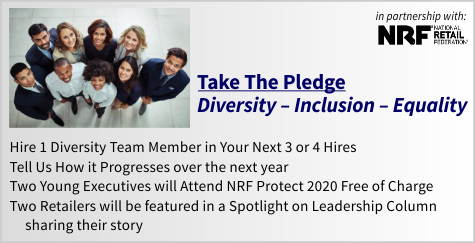 ---

The difference between success and failure is in the planning and the execution. Taking something from a thought or idea to a reality can be a long and painful process lined with failures and detractors. But a great idea is only as good as the plan you have to bring it to life and the execution everyone delivers to give it a life. Because without the two the great idea never existed. As one "C" level executive once told me - He never saw a bad great idea as it was always the failed plan to roll it out and the poor execution that killed it.

Just a Thought,
Gus



(content subject to approval)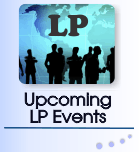 ---

Recruiting?
Get your job e-mailed to everyone... everyday
Post on our Featured Jobs Board!
Not getting the Daily?
Is it ending up in your spam folder?
Please make sure to add d-ddaily@downing-downing.com to your contact list, address book, trusted sender list, and/or company whitelist to ensure you receive our newsletter.
Want to know how? Read Here



36615 Vine Street, Suite 103
Willoughby, OH 44094
440.942.0671
copyright 2009-2019
all rights reserved globally