---
Tracy Abrahamowicz, LPC promoted to Senior Manager, Asset Protection for T-Mobile

Tracy has been with T-Mobile for nearly seven years, starting with the company in 2014 as a Regional Loss Prevention Manager. Before her promotion to Sr. Manager, Asset Protection, she spent more than two years as Senior Field Asset Protection Manager for the company. Earlier in her career, she spent nearly 15 years with Dots Fashions, LLC as Regional Loss Prevention Manager. Congratulations, Tracy!

See All the Executives 'Moving Up' Here

Submit Your New Corporate Hires/Promotions or New Position

---

---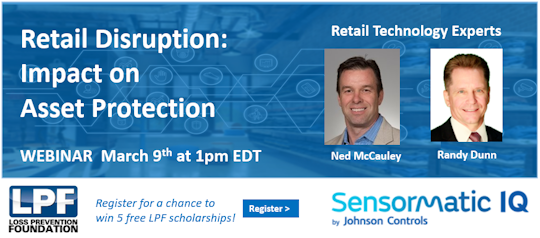 Retail Disruption: Impact on Asset Protection
Webinar - March 9, 2021 - 1:00pm EST
The pandemic has accelerated the mega-trends disrupting retail. The role of asset protection has never been more complex as the digital worlds converge. Join us March 9th for an interactive webinar session on the rapidly evolving role of asset protection.

We'll cover:

• How AP professionals can adapt and leverage advanced technology to mitigate risk while maintaining controls

• How are solution providers becoming more responsive to these new realities in order to manage the balance between "Green Shoppers" and Red Shoppers"

Presenting are Randy Dunn and Ned McCauley, retail technology thought leaders for Sensormatic Solutions' new intelligent operating platform Sensormatic IQ.

Register Here

---

Protests & Violence

Crowd-Sourced Crime Solving
LAPD Sought Amazon Ring Home Security Video Related to BLM Protests

Emails show that the LAPD repeatedly asked camera owners for footage during the demonstrations, raising First Amendment concerns.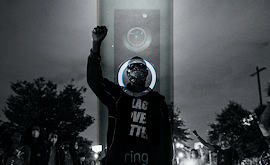 Emails obtained from the Los Angeles Police Department show that the department sought protest-related footage from Amazon's Ring home camera systems in the wake of George Floyd's killing last year, lending credence to years of warnings that pervasive private surveillance networks will enable questionable police practices.

On July 16, 2020, the footage was sought by a detective assigned to an LAPD task force dedicated to investigating "significant crimes committed during the protests and demonstrations," according to emails obtained by the Electronic Frontier Foundation via public records request and shared with The Intercept. It's unclear if the police request, relayed to customers through Amazon's Ring subsidiary, was directed to a single camera owner or many.

Contemporaneous emails released by the department show that Ring's in-house law enforcement liaisons were helping officers use an interface that would allow them to send bulk video requests to specific neighborhoods or broader geographic areas.

"The LAPD 'Safe L.A. Task Force' is asking for your help," reads the message, from detective Gerry Chamberlain. "During recent protests, individuals were injured & property was looted, damaged, and destroyed. In an effort to identify those responsible, we are asking you to submit copies of any video(s) you may have for [redacted]." The request appears to have made no mention of what exactly the LAPD was pursuing; no crime, proven or alleged, is described in the unredacted portion of the request, only that the police wanted footage of an unspecified "incident" related to a protest. theintercept.com latimes.com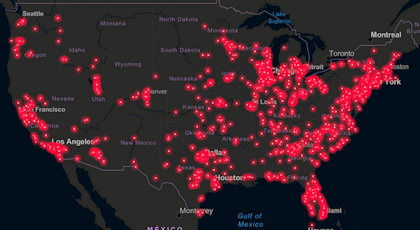 Click to view interactive map of Ring-police partnerships
throughout the U.S.

More Big Tech Companies Helping Police Solve Crimes

Reported in the Daily last Friday:

Police Increasingly Using 'Geofence Warrants' to Solve Crimes, Minneapolis police tapped Google to identify George Floyd protesters


Minnesota House fails to pass SAFE Act for security during Chauvin trial

Legislators are divided over the measure to cover police bills

The Minnesota House failed to move forward Thursday with a plan that could help fund security during the trials of former officers involved in the killing of George Floyd, despite police and sheriffs urging legislators to act.

House DFL leaders brought up the bill that failed by a 63-71 vote, with some Democrats joining GOP members in opposition. The politically fraught measure would create a State Aid For Emergencies (SAFE) account that could be used to cover other law enforcement agencies' costs if they help Minneapolis with security during the trials. Gov. Tim Walz proposed creating the $35 million fund to help any community that requests mutual aid from other law enforcement agencies and then is stuck with bills it cannot pay. startribune.com

Minneapolis: Speakers argue for, against city council plan to replace police

Chicago Watchdog Critiques PD's Response to Unrest
Chicago Police Botched Response to Protests, Unrest After George Floyd's Death
The Chicago Police Department botched nearly every aspect of its response to the protests and unrest triggered by the death of George Floyd on May 25 in Minneapolis police custody, undermining efforts to rebuild the community's trust in the department, according to a report from the city's watchdog released Thursday.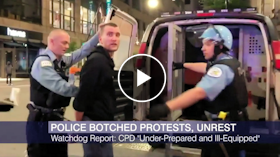 As a result, some of those who looted stores and destroyed city property during the unrest that began May 29 and ended June 7 will never be charged — while officers who struck, punched and kicked protestors will not be held accountable, according to the report from Inspector General Joseph Ferguson.

The Chicago Police Department was "under-prepared and ill-equipped, and thus critically disserved both its own front-line members and members of the public," according to the inspector general's report, the first in-depth examination of the police department's response to the unrest.

Officers did not "appropriately document" — as required by department rules — when they used force during the protests, according to the report. That was due in part because of the chaotic way the police department was handling the mass arrests — and because the officers charged with supervising officers and investigating misconduct were sent to police the protests and stop the unrest.

"Protesters reported seeing and experiencing apparently indiscriminate uses of force by CPD members," according to the report. "They described seeing CPD members tackle, punch, and use batons to strike peaceful protesters in the head and neck. Some of these observations are supported by [body-worn camera] footage from that day."

However, efforts to hold officers accountable for misconduct during the unrest and protests are complicated by the fact that officers were sent to the frontlines of the protests and unrest without a body-worn camera, as required by police department rules. wttw.com

Chicago: Police Warn of Armed Robberies Following Sales on Facebook
Chicago police are warning residents in the Englewood neighborhood about a series of armed robberies in which victims were lured to the area with the belief they were making a purchase through an online marketplace. The Chicago Police Department issued a community alert following three armed robberies that occurred over the weekend.

Each of the victims came to the South Side neighborhood after agreeing to meet to complete a purchase made through Facebook Marketplace. According to police, a social media account using the name "Jasper Saunbers" listed four-wheel ATVs for sale on the site. Victims would agree to buy those vehicles, and the Saunbers profile would direct them to meet in a backyard or alley. Once there, a suspect pulled either a black or chrome handgun on the victim and demanded the victim's money before fleeing on foot. wttw.com

Home-Assembled 'Ghost Guns'
Baltimore police report a 400% increase in untraceable 'ghost guns'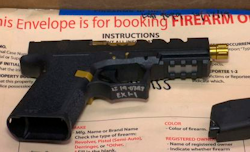 The Baltimore Police Department said it saw a sharp increase last year in recoveries of so-called "ghost guns," untraceable firearms that can be built from kits and are once again drawing the attention of state lawmakers. Baltimore Police Lt. Col. John Herzog told legislators Wednesday that city police recovered 126 ghost guns last year, compared to 29 seized in 2019. The amount of ghost guns seized in Baltimore last year was more than the total number of ghost guns seized statewide in 2019, when 117 were recovered.

Ghost guns, termed "privately assembled firearms" by the federal Bureau of Alcohol, Tobacco, Firearms and Explosives, are legal for people to own and possess — unless they are prohibited from possessing firearms — and are typically ordered as kits online. According to the ATF, assembling a parts kit into a functional firearm can take as little as one hour with minimal effort, expertise and equipment, and they use the same type of ammunition as a traditional firearm. baltimoresun.com

---

COVID Update
US: Over 28.5M Cases - 505K Dead - 18.7M Recovered
Worldwide: Over 111M Cases - 2.4M Dead - 85M Recovered

Former Senior Loss Prevention Executive
Know of any fallen LP exec? Let's remember & recognize.

Private Industry Security Guard Deaths: 279
Law Enforcement Officer Deaths: 248
*Red indicates change in total deaths
Orgs Leaning Towards Vaccination Incentives Over Mandates
Survey: Only 6% of US employers plan to mandate COVID-19 vaccination
As employers debate how to respond to the ongoing roll-out of COVID-19 vaccinations, a recent survey by management-side firm Littler Mendelson found only 6% of respondents planned to require that all employees get vaccinated once shots are readily available and/or the U.S. Food and Drug Administration grants full approval.

Fewer than 1% of respondents said they had already mandated vaccination, according to the Feb. 9 results. However, 43% said they were "unsure" but "still considering the possibility" of a mandate. A majority, 79%, said they were concerned about resistance from employees who are not in a protected category, but who would refuse to get vaccinated. Littler surveyed more than 1,800 U.S. in-house lawyers, HR professionals and C-suite executives.

Other concerns about mandates included the potential impact on morale as well as legal liability regarding adverse reactions to a vaccine.

Most public statements from organizations about vaccination policies seem to lean heavily toward the adoption of vaccination incentives rather than mandates. hrdive.com
Employers Asking EEOC For Guidance
Some Employers Offer COVID-19 Vaccine Incentives Despite Lack of Guidance
As employers wrestle with whether to give employees incentives to get the COVID-19 vaccine, one thing is sure: Many employment attorneys are equally stumped. In fact, the lack of legal guidance about appropriate incentives likely is keeping some employers from moving ahead.

Recent Society for Human Resource Management (SHRM) research shows that 88 percent of employers either are unsure about whether they will offer incentives to encourage employees to get the vaccine or are not offering or planning to offer such incentives.

"While 60 percent of organizations say they will not require the vaccination, I believe we will see employers strongly encourage vaccination in a broad range of enterprises and even consider offering employee incentives. Creating a safe workplace will be a collaborative effort between HR, business leaders and employees."

Kroger announced on Feb. 5 that it will provide a one-time payment of $100 to all associates who receive the full manufacturer-recommended doses of the COVID-19 vaccine.

Love's Travel Stops & Country Stores is paying employees $75 each to receive the COVID-19 vaccine.

Darden Restaurants will provide a total of two hours of pay for each dose of the vaccine—up to four hours of total pay for complete vaccination.

Aldi is covering all costs associated with vaccine administration and providing employees with two hours of pay for each dose they receive, as well as scheduling flexibility for salaried employees.

Other companies providing paid leave for COVID-19 vaccines include Chobani and Walmart.

Under the EEOC's proposal, even a gift card of $100 would be more than de minimis. But the proposal has been put on pause while the agency considers possible next steps.

"Employers have asked the EEOC to issue guidance in this gray area of the law," Mook said. "When and if the EEOC will do so presently is unknown." shrm.org

Consumers Want to Feel Safe & See More Cleaning & Sanitation Practices
Food Retailers Commit To Higher Level Of Cleanliness With Ecolab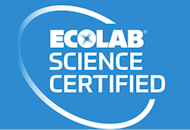 Ecolab Inc., a provider of water, food safety and infection prevention solutions and services, has expanded its Ecolab Science Certified program to include six leading food retail partners. Ingles Markets, Brookshire's Food & Pharmacy, Cub Foods, Coborn's, Bristol Farms and Lazy Acres are the latest partners to commit to rigorous cleaning protocols, training and audits that will earn the official Ecolab Science Certified seal, helping give consumers confidence as they look to the future.

These regional partners join other leading nationwide food retail brands, as well as many restaurants and hotels across the country, in advancing cleaner, safer practices through the Ecolab Science Certified program. The program, which combines advanced chemistries with public health and food safety training and periodic auditing, is helping these businesses achieve a higher level of cleanliness to address the new health and safety challenges and consumer expectations driven by the COVID-19 pandemic and other emerging pathogens.

By passing the independent audit performed by Ecolab and demonstrating their commitment to the Ecolab Science Certified program, these food retailers will display the official Ecolab Science Certified seal at more than 475 participating grocery store locations:

Consumer research found that consumers feel safer knowing cleaning and disinfecting practices are verified by an external, independent auditor with cleaning expertise. And even after a vaccine is distributed, Ecolab's research shows that 95 percent of consumers surveyed want to see as much or more cleaning and sanitation practices at the places they eat, stay and shop. theshelbyreport.com

FDA, USDA Assure Food Is Safe From COVID Transmission

Target to cover time off, transportation ($15 Lyft rides) for hourly workers getting coronavirus vaccine

CVS reaching out to consumers in underserved areas to get COVID-19 vaccines

Spotify to let employees choose whether to work at home, an office or both

---

Former Wise Guy Talks ORC
Ex-mobster sheds light on organized crime in retail
Is your retailer paying a 'mob tax' through your shipping and waste disposal providers?

Mobster says Russian groups are mainly behind shoplifting schemes and online fraud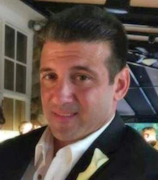 Retailers need to vigilantly watch for organized crime infiltration of their business activities on both the front and back ends of the enterprise.

Chain Store Age recently spoke with John Pennisi, a former member of the New York-based Lucchese Mafia family, about the extent of organized crime's involvement in retail and specific ways criminal enterprises attempt to exploit the industry for profit. Pennisi was blunt about organized crime having an established retail presence.

"Organized crime is heavily involved in retail," stated Pennisi. "They used to be even more involved in areas like the [New York City] Garment Center and fish market, but [former federal prosecutor] Rudy Giuliani chased them out of those areas."

However, based on Pennisi's comments, retailers should be sure to partner with established, trusted providers in transportation and waste disposal.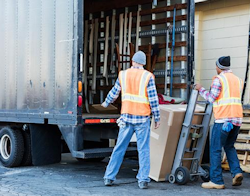 "Trucking is an essential part of retail," he said. "Retailers may have to pay a higher shipping rate because the Mob puts a tax on moving goods, which goes to them. You pay the cost to move the product; it's their way to get involved."

In some cases, Pennisi said organized crime figures have owned trucking companies which retailers were then forced to use. Criminal organizations may also attempt to impose a "tax" on legitimate shipping providers, which is then passed along to the retailers.

Pennisi said retailers also need to be careful of schemes that involve paying a higher fee to dispose of garbage because either a criminal group controls the waste removal company or collects a "tax" from the provider, which in turn is factored into the cost paid by the retailer.

Pennisi attributed two types of organized crime activity which are currently plaguing retail, shoplifting and online fraud, mainly to Russian criminal syndicates.

"I was never familiar with any organized shoplifting activity, but a lot of Russian groups will [especially] recruit women to go out and steal things from stores," said Pennisi. "People will even put in orders, and then somebody will go and shoplift the merchandise and sell it to them at a lower cost."

And while some members of the Italian Mafia have been involved in schemes to electronically steal data such as credit cards, Pennisi said most organized efforts at digitally defrauding retailers and their customers also originate with Russian criminal groups.

"The guys in the street, the wiseguys, they're not that sophisticated to do things with computers," he said. chainstoreage.com

John Pennisi provides insight into organized crime activities in the podcast The MBA and the Button Man.


What Exhibitors and Sponsors Want From Virtual Events in 2021
Organizers had a lot to learn in 2020 as they quickly transitioned their in-person events to the virtual space. And while sponsors supported those efforts, it could be a tougher sell this year. Here's a look at how to improve the virtual conference experience for exhibitors and sponsors.

Get vendors involved during the planning stage. "Invite us to offer suggestions, give feedback, and share the lessons we're learning (and the solutions we're seeing) before you go your own way," states the manifesto. One idea offered up by participants for making that happen: Pitch your most innovate ideas for 2021 and beyond to a panel of your partners and sponsors. Not only will they give you honest feedback, but they could also decide to sponsor one of your ideas on the spot.

Rethink the virtual expo hall. In an online environment, it may not make sense to have exhibitors and vendors organized in traditional tradeshow hall rows. Instead, the manifesto suggests that the hall be organized around the problems that attendees are looking to solve, or even around conference tracks. One plus side to arranging this way: Vendors might choose to be in more than one area, depending on the variety of solutions and services they offer.

Build small curated exhibit spaces. "Make attendees leave their virtual sessions through a curated, mini vendor hall where they might be exposed to solutions connected with the session they just attended," the manifesto suggests.

Offer discounts in exchange for engagement and data. Exhibitor and sponsor satisfaction is sure to increase if they have more attendees meeting with them or if they have access to attendee data that can help them easily reach out to people who may be interested in their products and services. associationsnow.com

Toro issues nationwide recall for a snow blower that carries the risk of amputation
The snow blowers were sold nationwide and online by Home Depot, Ace Hardware and Toro authorized dealers between November 2020 and January 2021 for around $1,200. The problem has to do with the auger: the rotating corkscrew-like device that scoops the snow up and heaves it through the discharge chute. Toro's recalled snow blowers have augers that may fail to disengage when the control lever is released -- meaning the auger might not stop spinning when it's supposed to, posing a higher risk for injury and amputation, the company says. cnn.com

Power Outages, Boil Notices Continue for Many Americans as 2nd Storm Hits East Coast

Amazon deliveries are still being delayed by the Texas freeze

Severe Winter Batters Food Retailers

Walmart CEO says customers spend money on necessities with stimulus checks

Will 7-Eleven's beer and wine on tap be a c-store game changer?


Quarterly Results
Ace Hardware Q4 cop's up 28.7%, sales up 39.2%, FY 2020 comp's up 25.9%, sales up 27.9%
Blue Apron Q4 sales up 22%, net sales up 1%
Citi Trends Q4 comp's up 16.7%, total sales up 19.4%
Hermes Q4 sales up 12.3%
Bloomin Brands Q4 U.S. comp's down 17.7%, International comp's down 14.8%, sales down 20.5%

---

IOBSE Hosting Virtual Student Webinar
Feb. 24 & 25
The International Organization of Black Security Executives will be hosting a student webinar at 9:00 a.m. pacific standard time. The Webinar will consist of training students on how to interview, build professionalism, network, and resume development.

The interview session will be conducted to find students interested in the Security or Law Enforcement fields. Following the interview, selected students will be invited to attend the IOBSE Spring Conference.

To register for this event, please email us at info@iobse.org

Interested in learning more about IOBSE? Visit our website at www.iobse.org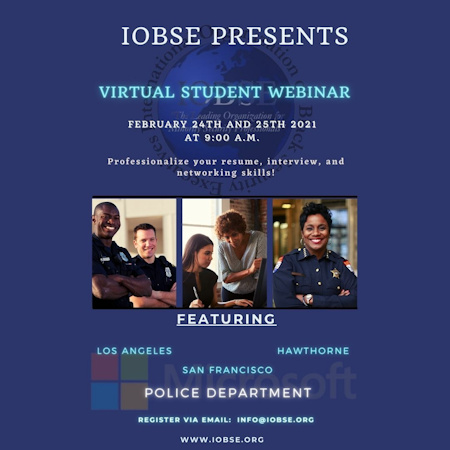 ---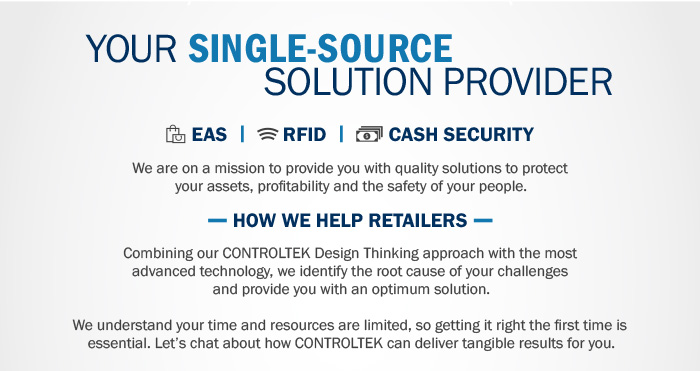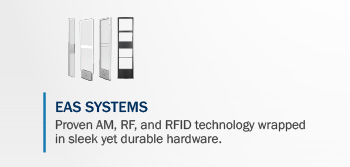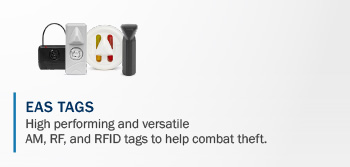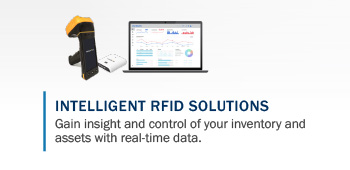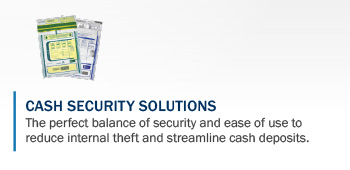 ---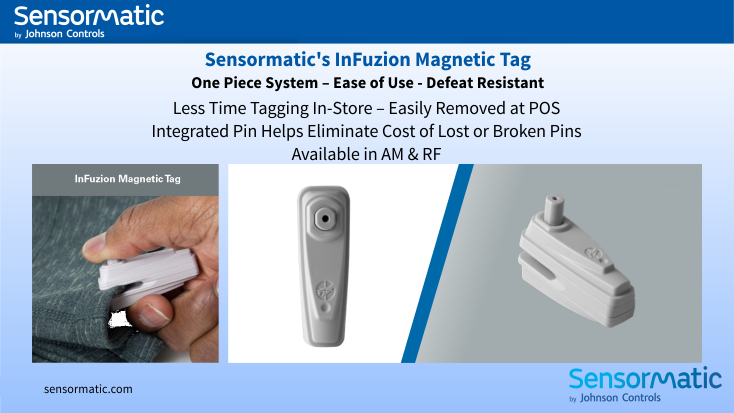 Over 30 Ransomware Gangs Running Different Versions of Malware
CSO's guide to the worst and most notable ransomware

The ransomware gangs and their malware listed here have victimized millions of companies and caused billions of dollars in costs.

Today, it's generating billions of dollars in revenue for the criminal groups behind it. Victims incur recovery costs even if they pay the ransom. Sophos reports that the average cost of a ransomware attack in 2020 was nearly $1.5 million for victim organizations that paid ransoms and about $732,000 for those that didn't.

Given the financial benefit to attackers, it's no surprise that ransomware gangs and malware have proliferated. The number of ransomware threat actors—those capable of developing and delivering code—is likely in the hundreds. That's not including so-called "affiliates" who buy ransomware-as-a-service (RaaS) offerings from some of these threat actors.

Below is a list of key ransomware malware and groups, selected for inclusion based on their impact or innovative features. It isn't, and isn't intended to be, an exhaustive list. And while some of these ransomware groups are no longer active, that's no guarantee they won't reappear bigger and badder someday, as is too often the case.

Cerber

History: Cerber is an RaaS platform that first appeared in 2016, netting attackers $200,000 in July of that year.
Targeted victims: As an RaaS platform, Cerber is a threat to anyone.
Attribution: Cerber's creators sell the platform on a private Russian-language forum.

Conti

History: First appearing in May 2020, the Conti RaaS platform is considered the successor to the Ryuk ransomware. As of January 2021, Conti is believed to have infected over 150 organizations and earned millions of dollars for its criminal developers and their affiliates. At least three new versions have been found since its inception.
Targeted victims: As a RaaS operation, Conti is a threat to anyone, although the latest round of infections in January 2021 seemed to target government organizations.
Attribution: Conti is the work of a single gang whose members remain unidentified.

CryptoLocker

History: First discovered in 2013 attack, CryptoLocker launched the modern ransomware age and infected up to 500,000 Windows machines at its height. It is also known as TorrentLocker. In July 2014, the US Department of Justice declared it had "neutralized" CryptoLocker.
Targeted victims: CryptoLocker did not seem to target any specific entity.
Attribution: CryptoLocker was created by members of the criminal gang that developed Gameover Zeus, a banking Trojan.

CryptoWall - CTB-Locker - DoppelPaymer - Egregor - FONIX - GandCrab - GoldenEye - Jigsaw - KeRanger - Leatherlocker - LockerGoga - Locky - Maze - NotPetya - Petya - Purelocker - RobbinHood

Ryuk - SamSam - SimpleLocker - Sodinokibi/REvil - TeslaCrypt - Thanos - Wannacry - WastedLocker - WYSIWYE - Zeppelin. csoonline.com

Google Study: U.S. Users Are Cybercriminals #1 Target Worldwide
U.S. Users Targeted with Phishing Scams More than Users in Any Other Countries
The statistic that cybercriminals have been unleashing 18 million phishing emails laced with malware on a daily basis into cyberspace during the pandemic is mind boggling and one that executives should pay attention to when prioritizing resources for user education.

The study found that the most effective phishing scams were fast and short lived, lasting one to three days. They found that over 100 million malicious emails were launched in these short time frames. In addition, they found that if a user's email address or personal information had been previously compromised, they were five times more likely to be targeted by a phishing scheme.

The statistic is astounding, but the results of the analysis are very informative for businesses. The take away is that the number of phishing schemes continue to rise, user education continues to be essential in protecting company data against these schemes, and education is particularly important depending on users' age. jdsupra.com

Study: U.S. Users Targeted with Phishing Scams More than Users in Other Countries

ZDNet Recommends: The best products for every office
Why should your business or home office settle for anything less than the best?
Our expert reviewers scour the internet and select only the top technology products and services.

Whether you're setting up your first dedicated home office, upgrading your remote work environment, or making your assigned cubicle or corner office more efficient, more productive or just plain safer, ZDNet's team of work-from-home veterans have some solid recommendations on the best products and services.

See the full list here: zdnet.com
---
---

---

How Online Organized Crime Rings Carry Out Attacks
The Industrialization of Fraud: Fighting Fire With Fire

Organized crime rings are methodically and systematically leveraging the vast amount of breached data to perpetrate financial crimes.

The Industrialization of Fraud: Fighting Fire With Fire, commissioned by Shape—part of F5—and produced by Aite Group, discusses the sophisticated attack strategies employed by organized crime rings as they methodically and systematically leverage the vast amount of breached data to perpetrate financial crime. This white paper also provides a series of best practices that firms can employ to change the economics of fraud and encourage fraudsters to move on to more profitable targets.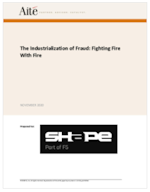 Key takeaways from the white paper include the following:

• Fraud is a big business, operated by sophisticated organized crime rings. The barriers to entry and the costs to commit fraud are relatively low, thanks to a process for mining raw material—i.e., personally identifiable information (PII) and login credentials—that has reached industrial proportions. With more than 30 billion records breached since 2013, the illusion that PII is either personal or identifiable at this point is just that—an illusion.

• Fraudsters have a plethora of inexpensive tools to enable automated attacks. From Sentry MBA and the Genesis marketplace to Pastebin and YouTube how-to videos, these tools enable an army of fraudsters to easily commit sophisticated automated attacks.

• Faster payments lead to faster fraud. More than 40 countries have faster payments rails enabled today, and that number is expected to grow to 60 countries by the end of 2021. The growing proliferation of faster payments rails has served as an accelerant to the industrialization of fraud.

• Another best practice is close collaboration between the fraud and information security functions. Sixty-five percent of financial institutions (FIs) surveyed are actively working on close collaboration between these functions, in the form of shared technology, governance, and even some level of organizational integration

Read the full report here

Biden in talks with Amazon about helping with COVID-19 vaccine rollout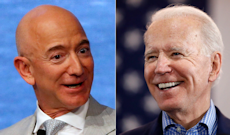 The Biden Administration is looking into how it can tap Amazon's vast infrastructure to help with the COVID-19 vaccine rollout.

A White House spokesman confirmed to Politico that the administration is in talks with the tech giant. "We are consulting with many companies, including Amazon, about specific ways they can help execute the President's national strategy against COVID," the spokesman said.

"Companies with logistics and technical expertise could help Americans get vaccinated more efficiently and more equitably," he added.

An Amazon spokesperson told Politico that it was "committed to assisting governments with vaccination efforts as we work together to protect our workers and continue to provide essential services during the pandemic." businessinsider.com

Online shipping costs expected to increase further into the pandemic
Delivery costs have been rising across the country and are expected to continue as the pandemic drags on, creating a serious headwind for retailers, according to a report by Jefferies.

Holiday surcharges that shipping carriers like FedEx and UPS implemented to prepare for the influx of orders aren't going away. These surcharges will likely become the new normal moving forward, in addition to the 5%-6% annual increases that are usually seen, Maciuba predicted.

FedEx recently announced new peak surcharges on Express and domestic residential ground shipments for those customers who had a weekly volume of more than 30,000 packages. The 30-cents per package surcharge went into effect on Monday.

Maciuba told Jefferies that the best solution for shipping carriers to combat losses from the pandemic and holiday is to adopt alternative delivery methods like buy online, pick up in store services, curbside pickup and the use of third-party delivery apps like Doordash or Shipt. cnbc.com

Walmart Canada's e-commerce sales surge 229% amid the pandemic
---
---
Columbus, OH: Central Ohio law enforcement working together to stop teen thieves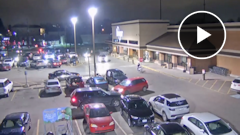 Halle decided to go to the Kroger grocery store at E. Main St. on Dec. 20 to buy groceries for a friend who had lost their job during the COVID-19 pandemic. Around 7 p.m., Halle, who does not want her last name used for fear of retaliation, began loading the groceries into the back of her SUV as she saw another vehicle stopped in the aisle. Within seconds, a teen had jumped out of the SUV and grabbed Halle's purse at the same time she did. A short struggle ensued, ending with Halle's purse being stolen with her wallet and cellphone inside.

Halle filed a police report, one of at least 150 reports involving more than 500 similar thefts and related crimes in Columbus since Dec. 4. Dozens of other reports of a similar nature have been reported at law enforcement agencies across central Ohio. Sgt. James Fuqua and law enforcement leaders from across Franklin and Delaware counties gathered Thursday to announce a focus on these property crimes through a joint enforcement effort called "Operation Game Over." "This is not a victory lap. This is us telling you we know about the problem and we're going to do something about it and we are doing something about it," said Columbus police Cmdr. Dwayne Mabry, who oversees the property crimes bureau. dispatch.com

Pensacola, FL: Woman sold stolen items from Best Buy, used money to pay bills


Pensacola woman is facing felony theft charges after police say she stole from a Best Buy. Pensacola Police responded to the store on 9th Ave. on Jan. 28. According to a report from Pensacola Police Department (PPD), a loss prevention associate told officers Sherry Edgar was part of a group with two other people who stole from Best Buy over the past month. The associate provided police with surveillance video, the items taken and their value. Officers watched the video, which was taken on Jan. 4, and saw Edgar conceal two Chromebooks before walking out of the store, the report states. The report adds the merchandise was worth $521.98. A warrant was issued for Edgar and she was arrested on Feb. 9. Edgar told officers she also sold the stolen items to family and friends and used the money to pay her utility bills, the report says. weartv.com

Morris County, NJ: Husband And Wife 'Acted As Team' To Shoplift More Than $2.5K From Morris County Target
A Monmouth County couple worked in cahoots to steal more than $2,500 in merchandise from Target on two separate occasions, authorities said. The West Long Branch husband and wife were "acting as a team" when they stole the items from Target on Feb. 3 and Feb. 6, Washington Township police said. The value of the stolen merchandise totaled $2,552.37, police said. Both were charged with third-degree shoplifting on Feb. 17 and are scheduled to appear in Morris County Superior Court. dailyvoice.com

Aspen, CO: Retailers warned to be on guard for professional shoplifters
Aspen retailers were given a heads-up Thursday about people who were believed to be professional shoplifters. The Aspen Police Department in a Facebook post wrote: "Hey Aspen retailers, today would be a good day to be paying very close attention, with 9-1-1 on speed dial. "From time to time we get a group of what appear to be traveling professional shoplifters who hit town and, using distraction techniques, try to steal high-dollar items." On Feb. 17 it appeared that a person was "casing stores looking for vulnerabilities." "So, it might be a good day to have extra staff on, and to have everyone be very alert," it was noted in the police post. aspendailynews.com

Auburn, WA: Fragrance thieves strike at Outlet Collection
---
---

Shootings & Deaths

Fort Wayne, IN: C-Store triple shooting leaves 2 men dead, 1 injured
A triple shooting In Fort Wayne killed two men and critically injured a third, authorities said. The alleged gunman, Joseph Bossard, 32, faced two counts of murder and one count of aggravated battery with a deadly weapon Thursday, authorities said. The shooting occurred Wednesday night after an argument among the four men at a convenience store, said Mark Bieker, a Fort Wayne police spokesman. The three victims were found in and around a car that ended up in a snow bank, Bieker said. The Allen County Coroner's Office identified the dead men as Fort Wayne residents, both 19. timesunion.com

Vallejo, CA: Dollar Plus Store Owner Shot 4 Times, May Never Walk Again After Violent Robbery
A store owner is now recovering from gunshot wounds after a violent robbery in Vallejo on Tuesday evening. Marc Quidit, 49, was shot four times in the legs by armed robbers who entered their store, the Dollar Plus and Party Supply at around 7:20 p.m. His wife, Nina, watched the whole ordeal inside the store that they owned and operated for 14 years on Sonoma Blvd. The incident remains under investigation and authorities have yet to identify suspects. sfchronicle.com

Davenport, IA: Robbery ends in officer-involved shooting in Walgreen's parking lot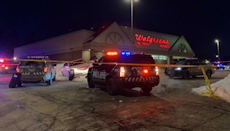 Thursday evening, Davenport Police say around 11:25 a.m., they responded to the 1700 block of East 12th Street for a report of an armed robbery. Police say while the suspect had left the area, they were able to identify the associated vehicle and suspect. Around 5:45 p.m., Davenport Police say they found the vehicle involved in the robbery, identifying the suspect as the driver. That's reportedly when they requested additional support. The vehicle with the suspect then reportedly attempted to flee the area, striking a squad car and getting stuck in a snowbank. Officers say "gunfire was exchanged between the suspect and an officer." The suspect was then taken into custody and was taken to a local hospital, according to police. kwqc.com
---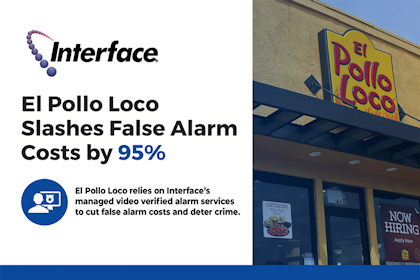 ---

Robberies, Incidents & Thefts

Chicago, IL: Armed Robbery Crew Struck 12 Businesses In City, Suburbs
Two men face federal robbery conspiracy charges in connection with a six-month spree of armed robberies that struck a dozen businesses in Chicago and the suburbs, court records show. According to the FBI, Falandis Russell and Terrance Williams conspired to commit a series of robberies at pawn shops and other businesses over a six-month period ending last month. In each case, two and four men entered the stores, brandished weapons and robbed merchandise from the shop, according to an affidavit from FBI agent Dustin Gourley. patch.com

Newport, VT: C-Store employee stun-gunned co-worker, robbed store


An Orleans woman is accused of robbing the Maplefields convenience store where she works, after first shooting a clerk multiple times with a stun gun. Jenna Connelly, 40, was arrested Wednesday after the incident earlier in the day and now faces a charge of assault and robbery, according to the Vermont State Police. Investigators said the store clerk called police at about 6:30 a.m. and said she had been robbed. The clerk told troopers that the robber had stunned her repeatedly with a Taser-like device before fleeing the convenience store on foot with an undisclosed amount of cash, police said. When investigators reviewed the store's surveillance camera footage, they identified the robber as Connelly, a fellow employee of the Maplefields who was off work at the time. vtdigger.org

Fresno, CA: Armed suspects take over store in downtown Fresno robbery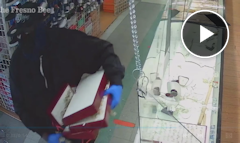 They stole jewelry, cash. Two men staged a brazen takeover at store on the Fulton street in downtown Fresno late Thursday morning. They made off with jewelry and cash, police reported. The heist took place about 11 a.m. on Fulton Street. The suspects entered the business and headed straight for a jewelry cabinet. One of the men pulled out a hammer and smashed the glass case., Sgt. Jeff La Blue said. The second man, armed with a silver-colored pistol, stalked back and forth over customers and clerks who had been ordered to the ground. The two men, one wearing a jogging suit, fled and remained at large. fresnobee.com

Charlotte County, FL Suspected shoplifter on the run after outburst in mall
Law enforcement is seeking the identity of a woman who had an expensive outburst at a Charlotte County mall. The woman was stopped by mall security due because they thought she was shoplifting. She ended up having an outburst and pushed over several display cases, causing more than $4,750 in damages. nbc-2.com

San Francisco, CA: Rampant burglaries plague San Francisco businesses, compounding the hurt of the pandemic

Silver Springs, MD: Two restaurant owners followed home, robbed, Montgomery County police say

Dayton, OH: Police ask for help identifying serial armed robbery suspect

Phoenix, AZ: 'Jeepers Bandits' accused of 6 area Armed Robberies arrested

Montgomery County, MD: MCPD charge four men after robbing seven 7-Eleven stores, one gas station

Knoxville, TN: Two Mexican Citizens Sentenced For Robbery Spree; Hobbs Act

Gastonia, NC: $100 Armed robbery of Circle K gets man 9.5 years in prison; federal charges/ Hobbs Act

Muncie, IN: Man gets time served ( 22 months) for Walgreens robbery, remaining 5 years on probation

Duncansville, PA: Man charged with writing $4K in bad checks to gun shop
● C-Store – Suffolk, VA – Armed Robbery
● C-Store – El Dorado, AR – Robbery
● C-Store – Sparks, NV – Armed Robbery
● C-Store – New Orleans, LA – Armed Robbery
● C-Store – Montgomery County, MD – Robbery
● C-Store – Sierra Vista, CA – Armed Robbery
● C-Store – Newport, VT – Armed Robbery
● C-Store – Greenwich, CT – Armed Robbery
● C-Store – Colorado Springs, CO – Armed Robbery
● C-Store – Boise, ID – Armed Robbery
● C-Store – Parson, KS – Armed Robbery
● Dollar General – Cowarts, AL – Armed Robbery
● Dollar General – Dayton, OH – Armed Robbery
● Gas Station – Bronx, NY – Armed Robbery
● Gas Station – Berks County, PA – Armed Robbery
● Gas Station – North Charleston, SC – Armed Robbery
● Grocery – Maxton, NC – Robbery
● Grocery – Madisonville, KY – Armed Robbery
● Jewelry – Kahala, HI – Robbery
● Jewelry – Fresno, CA – Armed Robbery
● Jewelry – Greenville, NC – Robbery
● Jewelry – Pleasanton, CA – Robbery
● Jewelry – Concord, CA – Robbery
● Marijuana – Butte, MT – Armed Robbery
● Restaurant – Winston-Salem, NC – Armed Robbery (Arby's)
● Restaurant – Amarillo, TX – Robbery (McDonalds)
● Restaurant – Martinsburg, WV – Armed Robbery
● Sheetz – Rocky Mount, NC – Armed Robbery
● Sheetz – Lycoming County, PA – Armed Robbery/Shooting
● Sports – Waco, TX – Armed Robbery
● 7-Eleven – Culver City, CA – Armed Robbery

Daily Totals:
• 31 robberies
• 0 burglaries
• 1 shooting
• 0 killed
Weekly Totals:
• 95 robberies
• 22 burglaries
• 7 shootings
• 3 killed

---

None to report.

Submit Your New Hires/Promotions
or New Position
See all the Industry Movement
---



Feature Your Job Here For 30 Days -
70% Aren't On The Boards
Post your job listing
---
Featured Job Spotlights

Regional Manager LP, Audit & Firearms Compliance
IL, WI, MN, IA, ND, SD, NE, OK, MO & KS - posted Feb. 12
The Regional Loss Prevention Manager is responsible for the control and reduction of shrinkage at the stores in their Territory. Investigate and resolves all matters that jeopardize or cause a loss to the company's assets...

Regional LP & Safety Manager
Denver, CO - posted Feb. 9
The Regional Loss Prevention & Safety Manager implements Risk Management and Loss Prevention objectives within assigned region. The position will provide assistance and training to the field operations teams to address specific Risk Management and Loss Prevention issues within an assigned span of control. Read job description here

Manager of Asset Protection & Safety Operations
Rockaway, NJ - posted Feb. 4
The Manager of Asset Protection & Safety Operations is responsible for the control and reduction of shrinkage and safety compliance for Party City Holdings, by successfully managing Asset Protection (AP) Safety programs and reporting...

Loss Prevention Auditor and Fraud Detection Analyst
Raleigh, NC - posted Dec. 14
As a Loss Prevention Auditor and Fraud Detection Analyst for Staples, you will conduct LP operational field audits remote, virtual and in person, within a base of 60 retail stores to ensure compliance to operational standards to drive operational excellence and preserve profitability....

Leader, Asset & Profit Protection
San Fran/Chicago/NY/West Palm Beach - posted Dec. 14
As the leader of the Data/Analytics & Investigations strategy, you should have strong analytical/investigation skills, the drive to innovate, and the ability to build strong partnerships to lead through the influence of others. They will be personable, open to learning, collaborating with others...

Customer Success Specialists
Multiple Locations - posted October 9
The role of the Customer Success Specialist is to engage, empower, and excite our community. As a Customer Success Specialist, your primary responsibility is to ensure both retailers and law enforcement, who make up our community, have great experiences and achieve real crime reduction outcomes from using our platform. Apply Here

Sales Representatives
NuTech National - posted October 13
NuTech National, an established and rapidly growing 40+ year electronic security company is expanding our National Sales Team. Seeking motivated, driven and successful sales reps to expand our national retail and governmental vertical markets. Top pay, benefits and signing bonus available. Please apply to melissa@nutechnational.com

---
---

Latest Top Jobs


Vice President, Loss Prevention
San Francisco, CA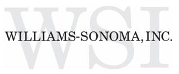 The Vice President of Loss Prevention reports to the Company's General Counsel and is responsible for leading the organization's global asset protection and security efforts. You will collaborate effectively across the Company. linkedin.com

Executive Director, Asset Protection
Rosemead, CA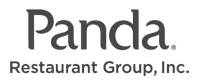 The Executive Director, AP is responsible for the company's AP function, protecting the company's integrity, people, processes, and assets from harm and loss. This position serves as the subject matter expert on a broad range of security standards and disciplines. pandarg.referrals.selectminds.com

Senior Director, Loss Prevention
Calabasas, CA


The Senior Director of Loss Prevention is responsible for setting and championing the Loss Prevention strategy for the enterprise, including retail stores, distribution centers, corporate offices and quality assurance labs. sjobs.brassring.com

Director, Asset Protection Solutions
Deerfield, IL


Responsible for developing and implementing department strategies and integrating efforts with division and company strategies, emphasizing product availability, inventory productivity, and cost productivity. jobs.walgreens.com

Senior Manager, Asset Protection
Atlanta, GA


The Sr Manager Asset Protection is responsible for ensuring that Asset Protection programs are fully implemented and are being executed per expectations within assigned distribution centers. careers.homedepot.com

BJ's Wholesale Regional AP Rollout - 8 New Positions


The Regional AP Manager oversees AP, security, theft, fraud, investigations, and related procedures within the field. The RAPM supports and continuously interacts with club management to analyze shrink, identify profitability gaps and address issues related to protecting company assets. See all the job listings

---

Featured Jobs
---
JOB TITLE
COMPANY
CITY/STATE
DATE ADDED

Vice President
Vice President
Mobilelink
Houston, TX
January 5
VP, LP
Williams Sonoma
San Francisco, CA
January 19

Director
Dir., Enterprise Safety & Security (International)
Adtalem Global Education
Miami, FL
January 28
Dir. AP
Albertsons Companies
Boise, ID
February 18
Director, Asset & Revenue Management
Caleres
St. Louis, MO
February 3
Dir. Field AP
Chipotle
Columbus, OH
January 13
Associate Dir. AP & Inventory Control
Crate & Barrel
Northbrook, IL
January 20
Dir. AP
Express Stores
East Brunswick, NJ
February 12
Dir. Risk & Analysis
Genesco
Nashville, TN
November 17
Dir. Safety/Risk Mgmt.
Goodwill of SE Louisiana
New Orleans, LA
April 2
Sr. Dir. LP
Harbor Freight Tools
Calabasas, CA
January 28
Sr. Dir, LP
HearingLife
Somerset, NJ
February 12
Dir. Global Distribution Safety & Security
Michael Kors
Whittier, CA
January 6
Dir. Physical Security
Netflix
Los Angeles, CA
January 5
Executive Dir. AP
Panda Restaurant Group
Rosemead, CA
January 28

Parker's C-Stores

Savannah, GA

June 3

Dir. Security
Pictsweet Company
Bells, TN
February 12
Sr. Dir. AP
Rite Aid
Camp Hill, PA
January 21
Director, AP Finance & Analytics
Rite Aid
United States
January 26
Sr. Dir. Environmental Health & Safety
Ross Stores
Dublin, CA
October 9
Dir. Safety & LP
Trinity Logistics
Milford, DE
February 2
Dir. Corporate Security
Veritiv
Atlanta, GA
January 7
Dir. AP Solutions
Walgreens
Deerfield, IL
January 28

Corporate/Senior Manager
Sr. Manager, AP Operations
Bath & Body Works
Columbus, OH
February 16
Mgr. Corp. Security
Constellation Brands
San Francisco, CA
February 12
AP Operation Manager

Follett Corporation

Westchester, IL

January 7

Sr. Mgr AP
Home Depot
Atlanta, GA
January 28
Sr Manager, Security
JB Hunt
Lowell, AR
February 8
Group Investigations Manager
JCPenney
Plano, TX
January 19

---


---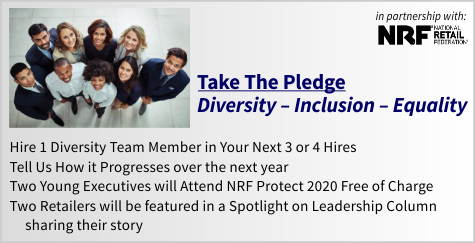 ---

Regardless of one's individual performance, we're all relegated to the tide of public opinion and while a portion of it's driven by our own actions, the majority of it is driven by perceptions and agendas and therein lies the wild cards. Perceptions, which oftentimes becomes hard cold reality, is molded by the interpretations of our actions and by the interpretations of others. While agendas are almost always driven by money, revenge, or just plain wanting to beat the other guy, changing an agenda is impossible and changing a perception, if one needs to be changed, especially if it's incorrect, is a long process that's driven by focusing on doing what's right everyday even with those who may have agendas.

Just a Thought,
Gus



(content subject to approval)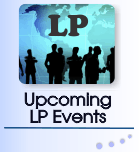 ---

Recruiting?
Get your job e-mailed to everyone... everyday
Post on our Featured Jobs Board!
Not getting the Daily?
Is it ending up in your spam folder?
Please make sure to add d-ddaily@downing-downing.com to your contact list, address book, trusted sender list, and/or company whitelist to ensure you receive our newsletter.
Want to know how? Read Here



36615 Vine Street, Suite 103
Willoughby, OH 44094
440.942.0671
copyright 2009-2019
all rights reserved globally