---

Joey Seabolt promoted to Senior Manager of Operations & Asset Protection for Macy's


Joey has been with Macy's for nearly four years. Before his latest promotion to Senior Manager of Operations and Asset Protection, he served as Executive Manager of Operations and Asset Protection. Prior to his time at Macy's, he spent two years as an Asset Protection Manager for Cabela's, nearly six years as a Multi-Store Loss Prevention Manager for Lowe's, and held various LP roles over a five year stint with Sears. Congratulations, Joey!



---

Checkpoint Systems Unveils Retail Technology Solutions At EuroShop 2020


Checkpoint Systems has unveiled a host of new, pioneering solutions at EuroShop 2020 that demonstrate how technology can help brands navigate the evolving retail landscape. The only fully vertically integrated solutions provider, Checkpoint, has developed an extensive understanding of the complex challenges presented by the retail digital transformation. And, its collaboration with leading retailers, such as LPP and Desigual, demonstrates how it is building an agile, responsive in-store environment, improving operations and creating a game-changing customer experience. Helping retailers fulfill omnichannel orders in-store, Checkpoint revealed the latest upgrades to its Internet of Things (IoT) platform HALO. securityinformed.com

---

Oxygen show 'Murdered by Morning' profiles 2013 case of Regional LP Manager who murdered a beloved Toys 'R' Us store manager in Hamburg, NY

Bernard Grucza had been authorities' "go-to" guy for help on the investigation,
until DNA evidence connected him to the fatal stabbing of Larry Wells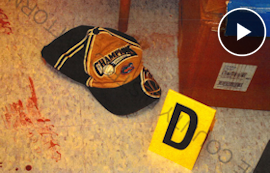 Local journalist Matt Chandler covered crime in Erie County, New York for 20 years, but when it came to the June 2013 murder of Hamburg Toys "R" Us manager Larry Wells, he'd never written about a victim who was so "universally loved," he said.

Wells, 35, was stabbed to death in the wee hours of June 29 in the toy store's office while his co-workers stocked merchandise. The investigation took months as authorities wrestled with the question: Who would want to hurt the well-liked father and co-worker who fostered a family-like atmosphere among the store's employees?

Authorities, who called the case a "true whodunnit," retraced the 109-day investigation on "Murdered by Morning" on Oxygen. oxygen.com

Watch the full episode on-demand here (cable login required) - or check your local TV listings.

10-18-13: Read the D&D Daily's Special Report on the case here


NYC: Convenience store goes viral with 5-second shoplifting challenge
A local deli and convenience store in the Bronx, New York, has gone viral over a unique challenge offered to customers. If customers can solve a math problem, they have five seconds to steal almost anything from the store, CNN reported.

Twenty-year-old college student Ahmed Alwan works as a cashier at his father's deli and convenience store, the Lucky Candy, and came up with a simple TikTok challenge a couple of weeks ago for his customers. Since then, it has gone viral across social media, with Alwan gaining over 450,000 TikTok followers and 75,000 Instagram followers. jdpost.com
Widespread BOPUS Fraud
Chargebacks911 Warns Consumer Fraud Threatens Retailers' BOPUS Boom
Rather than shopping online and waiting for a delivery to arrive, increasing numbers of consumers opt to go to one of the seller's bricks-and-mortar locations and pick up the purchase themselves. Nearly 67% of U.S. shoppers have now used buy online, pickup in store (BOPUS); 90% of retailers say that they plan to be offering it by 2021, and it is estimated that 10% of all sales will be fulfilled through BOPUS by 2025.

Chargebacks911, a leading dispute mitigation and loss prevention firm, cautions that while BOPUS offers omnichannel retailers an effective way to compete with online merchants and marketplaces, an uptick in consumer fraud could hamper its profitability.

Widespread BOPUS fraud first emerged in the restaurant sector, where delivery and pickup revenues are growing at more than three times the rate of on-premises sales, and where more than half of delivery or pickup orders come directly through the restaurant's app or website.

This growth has been accompanied by a sharp increase in chargebacks; while in 2013 there was virtually no chargeback activity in restaurants, by 2018, 28% of surveyed restaurateurs reported chargeback-to-transaction ratios of 0.5% to 1.0%, and 10% had chargeback ratios in excess of 1.0%. prweb.com

Survey Shows Almost 30% of Customers Pulled Aside by Store Personnel to Check Purchases at Self-Checkout

Oregon court puts 2 per store limit on self-checkouts - Job Loss Concerns Mount

---

Clearview AI Facial Recognition Use by Law Enforcement Banned in Toronto - New Jersey - Raleigh N.C.

'Indiscriminate Scraping Of Internet Images Posses Significant Privacy Issues'

Toronto police have been ordered by Chief Mark Saunders to stop using the company's technology, which some members began using in October, even though the force told CBC News in January that it used facial recognition, but not from Clearview AI.

"The indiscriminate scraping of the internet to collect images of people's faces for law enforcement purposes has significant privacy implications for all Ontarians. We have made it clear in the past that my office should be consulted before this type of technology is used," Ontario Privacy Commissioner Brian Beamish said in a statement, and urged any law enforcement agencies in the province using Clearview AI to contact his office.

Law enforcement agencies in the state were recently asked by N.J. Attorney General Gurbir Grewal to stop using Clearview AI's facial recognition technology.

Police in Raleigh, North Carolina, have halted its use of Clearview biometrics and cut ties with the company, local paper The News & Observer reports (via GovTech). biometricupdate.com

Biometrics group comes out swinging after NIST face-scan report

Report Debunks the Skeptics on Performance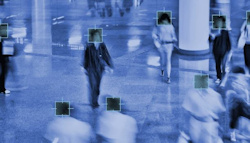 If the International Biometrics + Identity Association had wished to put skeptics and opponents of facial recognition technology on blast, it could hardly have found a better tone for it in a new report.

"This data [from a recent government report] serves to debunk the semantically-loaded misleading arguments on facial recognition performance that privacy activists have pushed in their zeal to ban a technology that enhances public safety and security," begins the association's report.

The trade group was jumping on findings published in December by the National Institute of Standards and Technology. In it, 189 mostly commercial algorithms from 99 developers were examined for accuracy as part of ongoing testing by the institute.

Members of the association want to persuade the government, if not people in general, that facial recognition bans and moratoriums will take a valuable and evolving tool out of the hands of law enforcement and give a technological advantage to other nations undeterred by popular opinion. biometricsupdate.com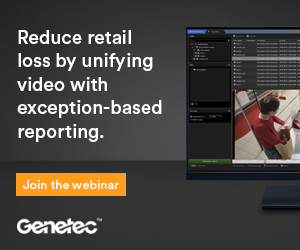 ---

Washington State Considering Allowing LP & Police to Stop Shoplifters After Concealment
Countering the increase in ORC Rep. Roger Goodman has proposed the bill. Redefining the definition of theft allowing for in-store apprehensions. Amending the definition to include concealment. komonews.com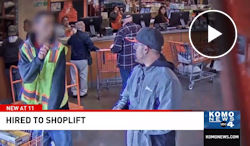 Mass: Wendy's Agrees to Pay $400,000 to Resolve Child Labor Law Allegations
Fast-food chain Wendy's has agreed to pay $400,000 to resolve allegations that it violated child labor laws by having teenage employees at dozens of Massachusetts restaurants work later and longer than allowed, the state attorney general's office announced Tuesday. Wendy's provided records to investigators, who found that the restaurant was violating two child labor laws by allowing 16- and 17-year old employees to work past 10 p.m. and more than nine hours per day.

Investigators estimated more than 2,100 violations at 46 corporate-owned Wendy's International LLC locations across the state. time.com

Lumber Liquidators Rebranding After China Scandal - SEC Fraud Charges
& Cyber Attack

Never Recovered From 2015 China Formaldehyde Flooring Scandal

While Lumber Liquidators is already in the midst of a rebranding, a recent stock downgrade and corresponding slide in share price have led analysts to suggest the affordable flooring retailer ditch its name and begin undertaking a more drastic transformation strategy, according to an article on MarketWatch.

Intensified competition from both direct competitors in flooring and adjacent categories like home improvement are part of the reason for the chain's current woes. Experts, however, argue the bigger problem is that the chain never bounced back from a massive wave of bad press in 2015 surrounding a scandal that branded the company's product a public health threat.

Consumer skepticism over the chain began with a scathing 2015 expose on "60 Minutes", which accused Lumber Liquidators of selling Chinese-made laminate flooring that contained formaldehyde in levels that exceeded California's CARB 2 standard for toxicity by some order of magnitude.

In March of 2019, Lumber Liquidators was charged with fraud by the Securities and Exchange Commission (SEC) over statements made in response to the "60 Minutes" segment. The chain told the public that it had conducted third-party testing, which demonstrated that its suppliers complied with formaldehyde emissions standards. In fact, the chain knew its largest supplier had failed such third-party tests.

The retailer also experienced a recent cybersecurity incident consisting of a malware attack, resulting in an estimated $6 million to $8 million in damages, according to its third-quarter financial report. retailwire.com

Coronavirus Has Customs Agents on Alert
Doral, FL: US Customs agents target counterfeit goods with mandatory screening
They may look like Nike shoes, Gucci purses and Super Bowl rings, but the fakes were among the numerous counterfeit items confiscated from China at the U.S. Customs and Border Protection International Mail Facility in Doral, Florida.

U.S. Sen. Rick Scott, R-Fla., who has called for increased screenings and inspections for goods coming in from China, was given a tour of the facility following the big bust.

A major fear with products seized from China is stopping the spread of deadly diseases, including the coronavirus. "We know with the growing threat of the Chinese coronavirus that we have to be more vigilant and diligent on this," said Scott.

In 2019 alone, 27,000 shipments were seized by CBP agents. The nearly $1.5 billion worth of goods could have impacted retailers, brands and the U.S. job market. wsvn.com

Contactless payments tripling by 2024
Juniper Research reports that contactless payments will triple to $6 trillion worldwide by 2024, from about $2 trillion this year, as OEM mobile wallet transactions increase and banks expand the use of contactless cards.

In the U.S. market, contactless transaction values are expected to reach $1.5 trillion by 2024, compared with about $178 billion in 2020.

Several major banks in the U.S., including JPMorgan Chase and others, announced plans to convert millions of credit and debit cardholders to cards that are contactless-enabled, which will allow significant increases in contactless use by customers not using smartphone-enabled mobile wallets. retailcustomerexperience.com

RetailMeNot's 2020 Retailer Playbook
The top 10 questions we asked 5,000+ consumers and 200+ senior retail marketing leaders.

The New Black Friday - 59% Found better deals on Amazon Prime Day then Black Friday 2019 retailmenot.com

2020 Fortune's 100 Best Companies to Work For
Nine Retailers make Fortune's 100 Best.
#3 Wegman's
#12 The Cheesecake Factory
#20 CarMax
#39 Publix Super Markets
#42 T-Mobile US
#60 REI
#79 Nugget Market
#80 Sheetz
#92 Custom Ink
fortune.com

The Monitoring Association Acquires IQ Certification
The Monitoring Association (TMA) has assumed control of the Installation Quality Certification Program "IQ Certification", the only quality control program for installations, maintenance and service of electronic security systems. informz.net

Market by Macy's - A Look Inside

Homeland Security's Updated 2020 Private Sector Resources Catalog

Survey: U.S. adults have more than $20 billion in unused gift cards or other leftover credits

Coronavirus: Fake flyers in Los Angeles target Panda Express


Quarterly Results
Advanced Auto Parts Q4 comp's up 0.1%, net sales up 0.4%, Full yr. comp's up 1.1%, net sales up 1.3%

---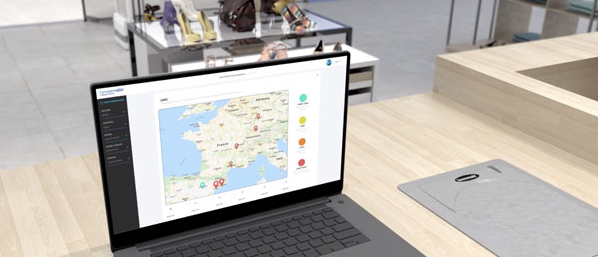 Learn How Retailers are Making Their Shrink Management Systems Work Smarter
The fast-changing world of retail has placed new pressures on store leaders to improve loss prevention programs and decrease shrink while supporting an optimal customer buying experience. Add in industry-wide budget constraints, and you can see why retailers are finding it essential to do more with less.

Shrink Management as a Service (SMaaS) is a next generation loss prevention tool which assists retailers in leveraging existing Electronic Article Surveillence (EAS) systems and unlock proactive, predictive and preventative analytics to support data-driven decisions to decrease shrink, better manage and monitor equipment, optimise staffing and strategise around merchandising.

Download our free SMaaS eBook to learn more on how to optimise your 2020 shrink management strategy and make your shrink systems work smarter.

---



Cybersecurity: the SEC Provides Guidance on Well-Known & Emerging Best Practices

Detailed Best Practice List Including Data Loss Prevention

At the end of January, the U.S. Securities and Exchange's Office of Compliance Inspections and Examinations (OCIE) released its "Observations on Cybersecurity and Resiliency Practices" (Observations). While any guidance on cybersecurity from the SEC — one of the most active federal regulators of cybersecurity and data privacy disclosure and compliance — is welcome, the observations may not surprise those closely following privacy and cyber developments or the examinations and settlements pursued by the SEC and other regulators, such as the Federal Trade Commission.

The Observations serve as a good reminder and road map for leaders in corporate governance, compliance, law departments and technology of the best practices for both prophylactic cybersecurity and responsiveness during and after a breach. As the director of OCIE noted, the Observations are intended to foster and highlight observable best practices: jdsupra.com

What the CFO's Are Reading
Attacked by Ransomware, Many Companies Opt to Pay Up
The demanded ransom is often a moderate amount that would pale in comparison to the recovery and reputational costs for a company that refuses to pay.

To a little-noticed but alarming degree, so-called "ransomware" attacks on governments, businesses, and other entities jumped last year. In all, they rose 41% from 2018 to 2019 to more than 205,000 globally, according to newly published data.

Although not all firms pay, the security firm Coveware estimates the average payout for those that did was about $85,000 during last year's fourth quarter, and more than $190,000 in December.

Organizations have more to lose financially from the inability to conduct business than they do from just paying the ransom. Hackers know they can make a quick buck with ransomware.

Experts suspect that the actual number of ransomware attacks is much higher than the reported number, citing reasons ranging from fear of job loss, investor withdrawal, and reputational damage. cfo.com

97% of IT Leaders Say Insider Data Breaches are a Major Concern

75% Believe Employees Put Data at Risk Intentionally

Egress announced the results of its second Global Insider Data Breach survey, which looks at the causes, frequency and implications of internal security breach incidents and the perspectives of IT leaders and employees about data risk, responsibility and ownership. More than 500 IT leaders and 5000 employees were surveyed across the UK, US and Benelux regions.

In addition, 78 percent think employees have put data at risk accidentally in the past 12 months and 75 percent think employees have put data at risk intentionally. When asked about the implications of these breaches, 41 percent say financial damage would be the area of greatest impact, reflecting the evolution and implementation of more stringent data privacy regulations like the California Consumer Privacy Act.

Asked what traditional security tools they have in place to mitigate insider breach risk, just half of IT leaders said they are using anti-virus software to combat phishing attacks, 48 percent are using email encryption and 47 percent provide secure collaboration tools. More than half (58 percent) say employee reporting is more likely than any breach detection system to alert them to an insider data breach. securitymagazine.com

Customer-facing services and apps were targets of DDoS attacks at 2/3 enterprises

NETSCOUT Threat Intelligence saw 8.4 million Distributed Denial of Service (DDoS) attacks last year alone: 23,000 attacks per day, 16 every minute. DDoS attacks have grown in frequency each year for the past five years, while attackers continue to unleash increasingly sophisticated attacks.

NETSCOUT, in its Threat Intelligence Report, found customer-facing services and applications were targets of DDoS attacks at two-thirds of enterprises. Customers can act as conduits for attacks: adversaries deployed a novel technique that used attacks on client services to access core services at well-protected targets. APT groups are bumping up mobile malware use, while DDoS attacks on mobile networks jumped 64 percent in the second half of 2019. Cyber criminals widely weaponized seven new or increasingly popular DDoS attack vectors in 2019 while adding new techniques to existing methods. securitymagazine.com

The Trouble with Free and Open Source Software
A wide-ranging study by researchers at the Linux Foundation and the Laboratory for Innovation Science at Harvard has yielded vital new information on the most widely used free and open source software (FOSS) within enterprises — and potential security risks related to that use.

The researchers found that a lack of a standardized naming scheme for FOSS components has made it hard for organizations and other stakeholders to quickly and precisely identify questionable or vulnerable components.

They also discovered that accounts belonging to developers contributing most actively to some of the most widely deployed open source software need to be secured much better. A third finding was that legacy packages within the open source space are becoming riskier by the day, just like any other older hardware or software technology. darkreading.com

RSA Conference 2020 Preview

Content Director Britta Glade on Hot Tracks, Topics at This Year's Event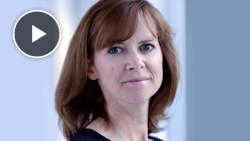 "The Human Element" is the theme of RSA Conference 2020, but there are plenty of technology-rich topics in store for attendees, including session tracks that focus on election security, open source tools, product security and anti-fraud.

In this interview (see audio link below photo) about the conference, which begins Feb. 24 in San Francisco, Glade discusses:

• The theme of "The Human Element;"
• New tracks and topics at this year's event;
• Highlights of the keynote sessions and new networking opportunities. govinfosecurity.com

Sessions, events and seminars to check out at RSA Conference 2020

Are Customers 'Conduits for Attacks'?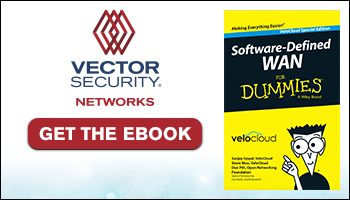 ---
Is fashion kingpin Peter Nygard the Canadian Jeffrey Epstein?

Nygard claims sex trafficking allegations are rooted in 'property dispute'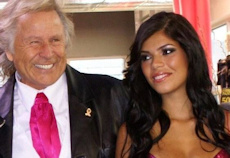 The Canadian fashion kingpin has fallen into sordid company amid explosive allegations he sexually assaulted a slew of underage women — including three 14-year-olds. Ten unidentified women have filed a class-action lawsuit accusing Nygard, 77, of rape and sex trafficking.

The allegations are eerily similar to the twisted web woven by hedge fund pedophile Jeffrey Epstein. Whispers about the Finnish-born designer's sexual predilections have been floating around for decades but little has stuck.

"Nygard lured and enticed young, impressionable, and often impoverished children and women with cash payments and false promises of lucrative modelling opportunities in order to assault, rape, and sodomize them. When the victims were not swayed by promises, many were drugged to force compliance with Nygard's sexual desires," the plaintiffs said in a press release.

Nygard claims the charges are rooted in a bitter property dispute between Nygard and his former hedge fund billionaire neighbour Louis Bacon. torontosun.com

More than 100 witnesses, dozens of victims come forward in Nygard class action lawsuit, lawyers say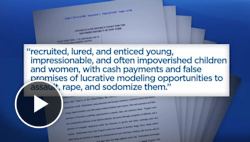 More than 100 people, including dozens of victims, have come forward with information since a class action suit alleging rape, sexual assault and human trafficking against Canadian fashion mogul Peter Nygard was filed last week according to lawyers representing alleged victims.

"Since filing a rape and sex trafficking class action lawsuit last week … we have received information from over 100 witnesses, including dozens of victims, who have come forward with additional evidence relating to alleged rape and sexual abuse," said lawyers Greg Gutzler and Lisa Haba Tuesday, who are representing the alleged victims in the suit. globalnews.ca


---

Coronavirus just beginning to hurt Canadian economy, experts say

Losses could 'easily double' those of the 2003 SARS outbreak

Business, retail and tourism experts say the new coronavirus has begun to hurt businesses in Canada but its full effects will be evident in the coming months. Canadian companies that rely on China for processing small components, for raw materials or for tourist dollars will all feel the effects of the virus called COVID-19.

"The outbreak of the coronavirus (COVID-19) has so far had a minimal effect on both the Canadian and Ontario economies. However, given the length of supply chain cycles, we may not see the full impact of the disruption for some months," Rossi said.

'Without it, you just have a bunch of scraps'

Global supply chains mean Canadian products with components made in China may not make it to store shelves, he said.

"What I see happening to Canadian businesses is that they are depending on buying ingredients and raw materials from China, or having their raw materials put together, or in some cases sewn together in China, where maybe very small components in a process come from China, or are processed in China, but without it, you just have a bunch of scraps," Danahy said.

'Losses could easily double those of 2003'

In an article for The Conversation, an independent source of news from the academic community, Joppe writes: "Depending on how long the restrictions and warnings are in place, losses could easily double those of 2003. The pain will be felt in every industry as tourism's supply chain involves everything from agriculture and fishing to banking and insurance. cbc.ca

This Canadian start-up used AI to track coronavirus and raised alarm days before the outbreak

'I don't want to stay another 10 days': Life in Canada under coronavirus quarantine


---

Robberies at cell phone retailers becoming more frequent, police say

Calgary police say consumers should be cautious when purchasing merchandise online

Calgary police are warning consumers to keep their eyes peeled when perusing online marketplaces and classified websites after a rash of recent cell phone thefts from local retailers.

"We do have ongoing robberies for retail cell phone stores or electronic stores where offenders are then stealing these phones and then reselling them to victimized people through the online marketplace," said Staff Sgt. Mark England with Calgary police.

Such thefts have taken their toll on Geoff D'arcy, who has run a cell phone repair business for more than a decade. In the past four years, his shop has been broken into four times.

Efforts to inform the public about stolen phones are important, D'arcy said, but "long overdue." "I think it's really important. I think a lot of people do get caught buying stolen phones," he said. "We have people in here, probably daily, that have bought a cheap phone online and it turns out it's stolen, so it can't be activated." cbc.ca

How Blockchain and Crypto Is Impacting Retail in Canada

The Home Depot Canada to hire 5,500 new associates

Pier 1 Imports to Close All Canadian Stores

Blairmore, AB: ASIRT investigates fatal officer-involved shooting in Home Hardware parking lot
A man is dead after Mounties trying to stop a vehicle in Blairmore, Alta., shot the driver during an ensuing confrontation, RCMP say. Two officers responding to a call initiated a traffic stop in the parking lot of the Home Hardware store in the Crowsnest Pass community at about 5 p.m. on Tuesday, RCMP said in a release. "A confrontation occurred which resulted in the discharge of service pistols," said the release. "The vehicle travelled a short distance and then entered a ditch." The man driving the vehicle was later pronounced dead. cbc.ca

Winnipeg, AB: Three 16-year-olds stabbed at Safeway on Keewatin Street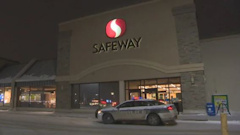 Three 16-year-olds are in stable condition after being stabbed during an altercation at Safeway Tyndall Square on Keewatin Street, Winnipeg police say. Officers responded to a call about a stabbing around 6:54 p.m. on Tuesday, police said in a Wednesday news release. Police are still investigating, but believe there was an altercation outside the grocery store that moved inside the store. Pepper spray was used during the altercation, during which the three teenagers were stabbed. Officers who responded to the call found two 16-year-old boys, who were taken to hospital in critical condition. They are now in stable condition, police said. A third 16-year-old boy went to the hospital on his own for treatment of stab wounds and is also now in stable condition. cbc.ca

Hamilton, ON: He lost 'his whole life:' Hamilton man acquitted of armed robbery after 8 years in prison

Langley, BC: Man shot at strip mall Friday dies of his injuries

Thornhill, ON: Police looking for suspect involved in double-shooting outside mall

West Shore, BC: RCMP seek public help to identify gas station credit card fraud suspect

---

Robberies & Burglaries
● Cell Phone Store - Surrey, BC - Robbery
● Dairy Queen - Invermere, BC - Armed Robbery
● Liquor Mart - Winnipeg, AB - Armed Robbery

Click here to read the full 'Canadian Connections' column

How are we doing? We need your input & suggestions. Send to lpnews@d-ddaily.net

View Canadian Connections Archives


---

---

FBI Releases 2019 Internet Crime Report
According to data released by the FBI's Internet Crime Complaint Center (IC3) in its 2019 Internet Crime Report. The last calendar year saw both the highest number of complaints and the highest dollar losses reported since the center was established in May 2000.

IC3 received 467,361 complaints in 2019—an average of nearly 1,300 every day—and recorded more than $3.5 billion in losses to individual and business victims. The most frequently reported complaints were phishing and similar ploys, non-payment/non-delivery scams, and extortion. The most financially costly complaints involved business email compromise, romance or confidence fraud, and spoofing, or mimicking the account of a person or vendor known to the victim to gather personal or financial information.

Donna Gregory, the chief of IC3, said that in 2019 the center didn't see an uptick in new types of fraud but rather saw criminals deploying new tactics and techniques to carry out existing scams.

Shifts in Business Email Compromise
Business email compromise (BEC), or email account compromise, has been a major concern for years. In 2019, IC3 recorded 23,775 complaints about BEC, which resulted in more than $1.7 billion in losses.

In the last year, IC3 reported seeing an increase in the number of BEC complaints related to the diversion of payroll funds. "In this type of scheme, a company's human resources or payroll department receives an email appearing to be from an employee requesting to update their direct deposit information for the current pay period," fbi.gov

Full Report: 2019 Internet Crime Report

Press Release: FBI Releases the Internet Crime Complaint Center 2019 Internet Crime Report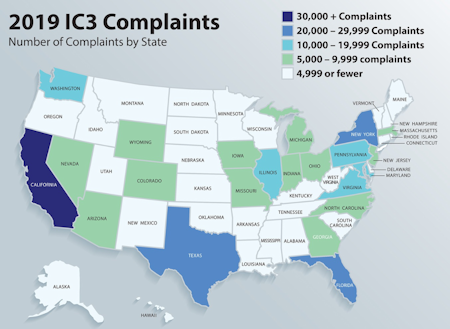 NLRB Investigating Target For Blocking Targetworkersunite.com Website Access in Stores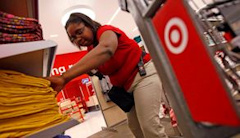 Access to Target Workers United, an employee-created activist page, was restricted on servers in Target stores until Friday evening, a spokesperson for the retailer confirmed to Business Insider.

Those attempting to access targetworkersunite.com were denied access last week because the website was classified as containing "hate and racism."

The Target spokesperson said that a third-party vendor is responsible for blocking websites and flagging them for suspicious content. The website was removed from the "hate and racism" category by Friday evening, after which employees could access the website. businessinsider.com

Teens are hacking Instagram into a modern-day eBay
---

Update: Santa Ana, CA: Man gets 22 years in prison for $360,000 California, Arizona Verizon Robberies
The leader of a crew that committed 13 robberies of Verizon stores in Southern California and Arizona was sentenced Tuesday to more than 22 years in prison, the U.S. attorney's office said. Zachary David Wade, 42, was also ordered to pay $360,236 in restitution. Wade pleaded guilty last year to multiple counts including brandishing a firearm in furtherance of a crime of violence. The U.S. attorney's office said Wade determined which stores would be robbed, instructed co-conspirators on how to commit the robberies and provided equipment including loaded guns. The robberies netted thousands of dollars worth of smartphones and other merchandise that Wade sold to a buyer in California. He was arrested while trying to sell stolen goods the day after a Jan. 31, 2018, robbery of a Verizon store in Tucson, Arizona. Eight co-defendants have pleaded guilty to felonies. lompocrecord.com

Bucks County, PA: Men smashed into Bensalem store, stole $100K in motor bikes
Bensalem Police allege the burglary suspects left behind a key piece of evidence that helped police catch them quickly. Bensalem police have arrested four men after they allegedly drove a rental truck into a sports store and left with $100,000 in high-end dirt bikes. The break-in occurred early Tuesday morning at the Fun Center Sports Shop, where police responded to an alarm activation. theintell.com

Wauwatosa, WI: Thieves stole $25,000 worth of products from Mayfair, Bayshore Apple Stores in less than 24 hours
Police in Wauwatosa and Glendale are searching for three thieves who stole more than $17,000 worth of merchandise from the Apple stores at Mayfair Mall and Bayshore on Jan. 30. The thefts occurred just 30 minutes apart from each other. Another theft at Mayfair the next day netted more than $8,000 worth of stolen products. At Bayshore, the thieves stole 17 Apple watches, 14 Apple magic trackpads and one Apple pencil. That theft totaled $10,959.00. At Mayfair Mall, the thieves got away with eight Apple watches, nine Apple pencils, four Apple Airpods and five Apple magic trackpads. That theft totaled $6,072. Wauwatosa police are also investigating another theft at Mayfair Mall on Friday, Jan. 31. In that incident, two thieves stole eight Apple iPhones, valued at a total of $8,392. jsonline.com

Wheaton, IL: 3 accused of stealing from stores in DuPage, crashing into Chicago police car
Three people are accused of stealing thousands of dollars worth of merchandise from stores in Wheaton and Elmhurst and then crashing into a Chicago police car while trying to escape. Victor Williams, 30, Joshlyn Allen, 19, and Emiaya Shannon, 22, are charged with felony burglary and retail theft. Prosecutors also have asked that Shannon's probation on a November 2018 retail theft case out of Naperville, and a December 2018 retail theft case out of Willowbrook, be revoked. In the Willowbrook case, she was charged with stealing more than $4,600 of items, including perfume, from an Ulta store. In Naperville, she was charged with stealing items from an Ulta store.

Shannon and Allen also are wanted in Jackson County, Missouri, for failure to appear for January court dates related to October 2019 theft charges against them. Authorities said the trio entered the Ulta beauty store at Danada Square in Wheaton around 4:50 p.m. Saturday and stole $4,000 worth of merchandise. They then went to the Kohl's on S. Route 83 in Elmhurst and took $6,000 worth of items, including Nike- and Adidas-brand clothing, reports said. Elmhurst police tried to stop them in the parking lot, but Williams drove into oncoming traffic, authorities said. Police chased them by car and helicopter until the defendants' car crashed into a Chicago police squad car. The three are next due in court March 16. dailyherald.com

Brooklyn, NY: Dollar store employee attacked by battery and teddy bear thieves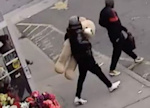 Detectives are looking for three shoplifters who beat up a dollar store employee in Brooklyn in order to steal, of all things, batteries and an oversized teddy bear. Law enforcement sources said the theft happened at 3 p.m. on Feb. 4 inside the Ralph Ave. Dollar Inc. store located on Ralph Ave. in East Flatbush. The suspects got into a dispute with a 47-year-old female employee while attempting to return merchandise. During the argument, the individuals grabbed $89 worth of batteries and a teddy bear, then headed for the exit without paying. Cops said the employee confronted the trio and was kicked in the abdomen for her trouble. amny.com

Lincolnwood, IL: Police report $19,000 worth of wheels and tires stolen from dealership

Barstow, CA: Two men identified in the $11,000 Bally's Burglary, high-speed pursuit from Barstow to DTLA

Los Banos, CA: Two suspects arrested after J.C. Penney store robbery

Tulsa, OK: Four man sought in department store Grab & Run

Update: Wife of embezzler in $6M Aspen Skiing Co. scheme blames husband at sentencing; given 90 days in jail

---

Shootings & Deaths
Bronx, NY: Man charged after newly engaged worker shot dead in Bronx deli
At least one arrest has been made after a deli clerk was shot dead Tuesday in the Bronx, police say. The shooting occurred just before 11:30 a.m. at Deli Grocery in Williamsbridge. Police say the 20-year-old victim from Yemen, later identified as Qutaish Muhammed, was taken to the hospital where he was pronounced dead. A male suspect fled on foot with a 25-year-old woman, according to authorities, but were quickly taken into custody. The NYPD also recovered a weapon at the scene.

A 28-year-old man, Adrien Topping, was arrested later Tuesday night on charges of murder, manslaughter and criminal possession of a weapon. Police questioned the woman but she was released. The witness said he was ordering food when a woman came into the deli to buy a single cigarette, which is illegal. "He wouldn't sell her those cigarettes," the eyewitness said. "She started behaving erratically, starting cursing at him, 'I'm gonna go get my man.' Her man went and got her gun, came back in the store and killed him." The witness said Muhammed was shot in the face first, then the back. abc7ny.com

Broomfield, CO: No injuries after 2 people shoot at each other inside Walmart; both in custody
Police took a woman into custody at the scene and later arrested a male suspect. Police and paramedics are seen outside a Walmart store off of 120th Ave. in Broomfield on Tuesday. According to police, two people shot at each other inside the store on Tuesday afternoon but did not injure anyone. denverpost.com

Shawnee, KS: Shooting at Kansas vape store was accidental; one wounded by stray round
---

Robberies, Incidents & Thefts
Corpus Christi, TX: Armed robbery investigations resulted in 8 arrests
Within the last 24 hours, police arrested eight people who are said to be persons of interest in the robberies in Corpus Christi. The most recent robbery happened at Dollar General on Weber Road. Police told 3News that within an hour of investigating the robbery, officers were able to take several people in custody, which included a juvenile they suspect robbed not only the Dollar General, but also the game room on Everhart. According to police, the spike in armed robberies took off in February. There were 22 of them in a 17 day period that were being investigated. kiiitv.com

Tulsa, OK: 4 Armed Robbery Suspects take over a Family Dollar

Forest Park, GA: Sheriff, Mayor ante up reward for suspect accused of beating 2 seniors in grocery store

Miami, FL: Burglary crew with appetite for luxury preys on flashy social media users; Miami-Dade crew profited from marijuana trafficking, luxury cars, stolen jewelry

Wayland, MA: Luxury dealership heist ends with crash involving 2 stolen Lamborghinis

Lyndhurst, OH: Nordstrom employee arrested for $2,000 phony return scheme

Naked Man Tased And Arrested After Steaks Fall Out Of Pants When Stripping After Shoplifting


● Auto – Wayland, MA – Burglary
● Auto Parts – Lincolnwood, IL – Burglary
● C-Store – Boston, MA – Burglary
● C-Store – Addison, VT – Burglary
● C-Store – Meehan, MS – Armed Robbery
● Dollar General – Corpus Christi, TX – Robbery
● Dollar General – Nashville, TN – Armed Robbery
● Jewelry – Longview, WA – Burglary
● Jewelry – Kenner, LA – Robbery
● Marijuana – Everett, WA – Burglary
● Motorcycles – Bucks County, PA – Burglary
● Pawn – Albuquerque, NM – Burglary
● Restaurant – Elizabethtown, KY – Armed Robbery
● Restaurant – Memphis, TN – Burglary
● Restaurant – Santa Monica, CA – Robbery
● Shoes – Barstow, CA – Burglary
● Verizon – University Heights, OH – Robbery
● 7-Eleven – Davis, CA – Armed Robbery
● 7-Eleven – Lockport, NY – Armed Robbery
Daily Totals:
• 9 robberies
• 10 burglaries
• 0 shootings
• 0 killed



---




Steven Turner, CFI named Regional Loss Prevention Manager
for Dollar General

Jeremy Jesenovec named Safety Specialist for Amazon

Logan Brown named Innovate Project Coordinator for the Loss Prevention Research Council
Submit Your New Hires/Promotions
or New Position
See all the Industry Movement
---

Feature Your Job Here For 30 Days -
70% Aren't On The Boards
Post your job listing
---
Featured Job Spotlights
NEW


Profit Protection Leader
Corte Madera, CA
Responsible for leading and execution of the Protection and Prevention tiers of the Profit Protection strategy for all RH locations including our Corporate Campus in Corte Madera, CA - PROTECTION - Access Control | Alarms | CCTV | Guards - PREVENTION - Awareness | Audits | P&P | Training...
NEW


Loss Prevention Manager
Las Vegas, NV
● Demonstrate management leadership skill to achieve the goals of the Company. ● Experienced with and has knowledge of regulatory agencies to include: TSA, DOT and OSHA. ● Establishes and communicates a risk business plan consistent with the objectives of the Company that pro-actively identifies and corrects poor behaviors...

Field Loss Prevention Manager
Oklahoma City, OK
As a Retail Loss Prevention Manager for Staples, you will manage and coordinate Loss Prevention and Safety Programs intended to protect Staples assets and ensure a safe work environment within Staples Retail locations...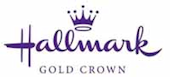 Risk Management and Asset Protection Manager
Kansas City, MO
This role is responsible for risk management, physical security, and loss prevention in Hallmark Gold Crown retail stores and will monitor internal and external theft, consumer and retailer fraud, and employee and consumer injuries...

Palo Alto, CA
The Investigative Analyst conducts various analysis and investigative services for a specific client in their Investigations Center. The Analyst will complete all-source research, gather pertinent data, review intelligence gaps, prepare case files and complete associated investigations and reporting requirements...

Region Asset Protection Manager
Jacksonville, FL
Responsible for managing asset protection programs designed to minimize shrink, associate and customer liability accidents, bad check and cash loss, and safety incidents for stores within assigned region. This position will develop the framework for the groups' response to critical incidents, investigative needs, safety concerns and regulatory agency visits...

Featured Jobs
---
JOB TITLE
COMPANY
CITY/STATE
DATE ADDED

Vice President
SVP, Chief Safety & Risk Officer
Allied Universal
Santa Ana, CA
Jan. 6
VP, Asset Protection

Casey's General Stores

Ankeny, IA

Jan. 27
VP, Asset Protection, North America
Ralph Lauren
Nutley, NJ
Oct. 30
VP, Information Security
Tractor Supply
Brentwood, TN
Jan. 3

Director
Dir. Asset Protection SE
Home Depot
Atlanta, GA
Jan. 6
Program Dir. LP & Security
Peloton Interactive
New York City, NY
Nov. 12
Cybersecurity & Privacy Protection Dir.
PwC
Seattle, WA
Nov. 5
Dir. Safety
Sam's Club
Bentonville, AR
Feb. 11
Tony's Finer Foods
Chicago, IL
Jan. 16
Dir. Loss Prevention Stores
Tractor Supply Co.
Brentwood, TN
Feb. 11

Corporate/Senior Manager
Sr. Loss Prevention Manager
Gap Inc.
San Francisco, CA
Oct. 29
Information Security Strategy Manager
Gap Inc.
San Francisco, CA
Nov. 5
Mgr. Physical Security Programs & Technology
Grainger
Lake Forest, IL
Feb. 3
Mgr. Risk Management
Harvest Health & Recreation
Tempe, AZ
Oct. 30
Senior Manger, Asset Protection
Home Depot
Atlanta, GA
Feb. 18



---


---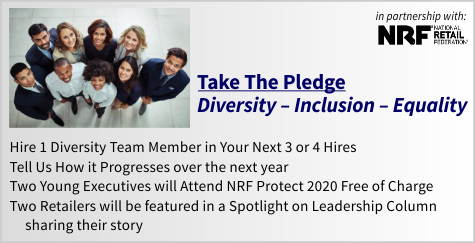 ---

The simplest things can always have the biggest impacts. From having a firm hand shake, turning off your cell, not chewing gum, shining your shoes, cleaning your briefcase, having multiple copies of your resumes, getting business cards from everyone you interview with, taking the water they offer, stopping by the facilities merely to clear your head, making direct eye contact, and making sure you wear a smile and you're upbeat with everyone you meet. These are the basics of every successful interview. And it seems that many great executives lose opportunities because they don't practice the basics.

Just a Thought,
Gus




(content subject to approval)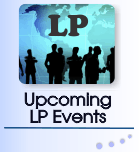 ---
Recruiting?
Get your job e-mailed to everyone... everyday
Post on our Featured Jobs Board!
Not getting the Daily?
Is it ending up in your spam folder?
Please make sure to add d-ddaily@downing-downing.com to your contact list, address book, trusted sender list, and/or company whitelist to ensure you receive our newsletter.
Want to know how? Read Here



36615 Vine Street, Suite 103
Willoughby, OH 44094
440.942.0671
copyright 2009-2019
all rights reserved globally