---

Is fashion kingpin Peter Nygard the Canadian Jeffrey Epstein?
Nygard claims sex trafficking allegations are rooted in 'property dispute'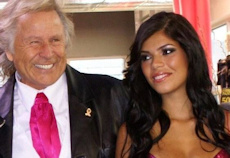 The Canadian fashion kingpin has fallen into sordid company amid explosive allegations he sexually assaulted a slew of underage women — including three 14-year-olds. Ten unidentified women have filed a class-action lawsuit accusing Nygard, 77, of rape and sex trafficking.

The allegations are eerily similar to the twisted web woven by hedge fund pedophile Jeffrey Epstein. Whispers about the Finnish-born designer's sexual predilections have been floating around for decades but little has stuck.

"Nygard lured and enticed young, impressionable, and often impoverished children and women with cash payments and false promises of lucrative modelling opportunities in order to assault, rape, and sodomize them. When the victims were not swayed by promises, many were drugged to force compliance with Nygard's sexual desires," the plaintiffs said in a press release.

Nygard claims the charges are rooted in a bitter property dispute between Nygard and his former hedge fund billionaire neighbour Louis Bacon. torontosun.com

More than 100 witnesses, dozens of victims come forward in Nygard class action lawsuit, lawyers say
More than 100 people, including dozens of victims, have come forward with information since a class action suit alleging rape, sexual assault and human trafficking against Canadian fashion mogul Peter Nygard was filed last week according to lawyers representing alleged victims.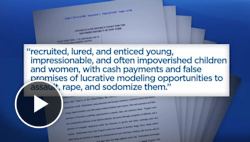 "Since filing a rape and sex trafficking class action lawsuit last week … we have received information from over 100 witnesses, including dozens of victims, who have come forward with additional evidence relating to alleged rape and sexual abuse," said lawyers Greg Gutzler and Lisa Haba Tuesday, who are representing the alleged victims in the suit.

On Thursday, Gutzler and Haba's firms filed a civil class action lawsuit in a New York court alleging Nygard used his international connections and "recruited, lured and enticed young, impressionable and often impoverished children and women, with cash payments and false promises of lucrative modelling opportunities to assault, rape and sodomize them."

The lawsuit named Nygard himself, who is the founder and chair of Nygard International Partnership and Nygard Holding Ltd. All three are named in the lawsuit as defendants, with the suit stating his companies were knowing participants in Nygard's "decades-long sex trafficking scheme." globalnews.ca


---

Coronavirus just beginning to hurt Canadian economy, experts say

Losses could 'easily double' those of the 2003 SARS outbreak

Business, retail and tourism experts say the new coronavirus has begun to hurt businesses in Canada but its full effects will be evident in the coming months. Canadian companies that rely on China for processing small components, for raw materials or for tourist dollars will all feel the effects of the virus called COVID-19.

"The outbreak of the coronavirus (COVID-19) has so far had a minimal effect on both the Canadian and Ontario economies. However, given the length of supply chain cycles, we may not see the full impact of the disruption for some months," Rossi said.

'Without it, you just have a bunch of scraps'

Global supply chains mean Canadian products with components made in China may not make it to store shelves, he said.

"What I see happening to Canadian businesses is that they are depending on buying ingredients and raw materials from China, or having their raw materials put together, or in some cases sewn together in China, where maybe very small components in a process come from China, or are processed in China, but without it, you just have a bunch of scraps," Danahy said.

'Losses could easily double those of 2003'

In an article for The Conversation, an independent source of news from the academic community, Joppe writes: "Depending on how long the restrictions and warnings are in place, losses could easily double those of 2003. The pain will be felt in every industry as tourism's supply chain involves everything from agriculture and fishing to banking and insurance. cbc.ca

This Canadian start-up used AI to track coronavirus and raised alarm days before the outbreak
BlueDot has developed an algorithm that can sift through hundreds of thousands of news stories a day along with air traffic information in order to detect and monitor the spread of infectious diseases.

It sent an alert to clients on December 31 about the new coronavirus outbreak -- a few days before major public health authorities made official statements.

BlueDot, which is based in Toronto, also correctly predicted the countries in which the risk of contagion was most acute. "What we are trying to do is to really push the boundaries - to be using data and analytics and technology to keep moving faster," the company's founder Kamran Khan told AFP in an interview. indiatimes.com

'I don't want to stay another 10 days': Life in Canada under coronavirus quarantine


---

Robberies at cell phone retailers becoming more frequent, police say

Calgary police say consumers should be cautious when purchasing merchandise online

Calgary police are warning consumers to keep their eyes peeled when perusing online marketplaces and classified websites after a rash of recent cell phone thefts from local retailers.

"We do have ongoing robberies for retail cell phone stores or electronic stores where offenders are then stealing these phones and then reselling them to victimized people through the online marketplace," said Staff Sgt. Mark England with Calgary police.

Such thefts have taken their toll on Geoff D'arcy, who has run a cell phone repair business for more than a decade. In the past four years, his shop has been broken into four times.

Efforts to inform the public about stolen phones are important, D'arcy said, but "long overdue." "I think it's really important. I think a lot of people do get caught buying stolen phones," he said. "We have people in here, probably daily, that have bought a cheap phone online and it turns out it's stolen, so it can't be activated." cbc.ca

How Blockchain and Crypto Is Impacting Retail in Canada
Many analysts think crypto and retail represent a likely pairing. Here are four examples of the impacts that cryptocurrency and blockchain have had on retail or will soon.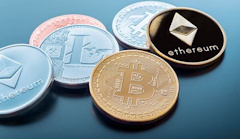 1. Engaging Younger Consumers
A 2019 survey from PwC polled Canadians near the holiday season and found that the Gen-Z and millennial generations felt most positive about the economy and their finances. Retailers could take advantage of that momentum and use cryptocurrency promotions to encourage people to spend while they're feeling optimistic.

2. Increasing Product Transparency
People are getting more concerned about the origins of the products they buy, particularly if the item is high-dollar, or perhaps associated with food or sustainability. Buyers no longer merely trust what brands tell them about the journey merchandise takes before it reaches them. They want to verify for themselves, and blockchain technology does that.

3. Disrupting Banking With Blockchain
The retail sector is not alone in its adoption of blockchain technology. The banking sector — which retail depends on heavily — is aggressively exploring ways to implement the blockchain to increase security. It's also looking at other benefits, such as those related to risk management and speed.

4. Giving People More Payment Options
If people are curious about who accepts cryptocurrency in Canada, the list recently got substantially larger. Flexa, a company bridging the gap between crypto and retail, recently branched out into Canada. It will enable a network of more than 7,500 brands to potentially become Bitcoin retailers or those that accept other popular cryptocurrencies. If a merchant decides to accept cryptocurrency, the perk could appeal to people who are eager to experiment with the option. retail-insider.com

The Home Depot Canada to hire 5,500 new associates

Pier 1 Imports to Close All Canadian Stores


Blairmore, AB: ASIRT investigates fatal officer-involved shooting in Home Hardware parking lot
A man is dead after Mounties trying to stop a vehicle in Blairmore, Alta., shot the driver during an ensuing confrontation, RCMP say. Two officers responding to a call initiated a traffic stop in the parking lot of the Home Hardware store in the Crowsnest Pass community at about 5 p.m. on Tuesday, RCMP said in a release. "A confrontation occurred which resulted in the discharge of service pistols," said the release. "The vehicle travelled a short distance and then entered a ditch." The man driving the vehicle was later pronounced dead. cbc.ca

Langley, BC: Man shot at strip mall Friday dies of his injuries
The man who suffered critical injuries in a Langley shooting over the weekend has died, homicide investigators confirm. The Integrated Homicide Investigation Team (IHIT) has identified the victim as 42-year-old Ravinder Singh Sandhu, who was known to police. The shooting happened in a busy strip mall on 200 Street between 64th Avenue and Willowbook Drive around 9:30 p.m. on Feb 7. Police arrived to find an injured man behind the wheel of a black pickup truck which was parked in front of a credit union and near a Chuck E. Cheese restaurant. The man was suffering from gunshot wounds. A person who contacted Global News claiming to be close to the victim said Sandhu was inside the truck when he was shot — and that his two young children were in the backseat at the time. globalnews.ca

Winnipeg, AB: Three 16-year-olds stabbed at Safeway on Keewatin Street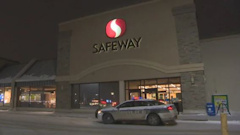 Three 16-year-olds are in stable condition after being stabbed during an altercation at Safeway Tyndall Square on Keewatin Street, Winnipeg police say. Officers responded to a call about a stabbing around 6:54 p.m. on Tuesday, police said in a Wednesday news release. Police are still investigating, but believe there was an altercation outside the grocery store that moved inside the store. Pepper spray was used during the altercation, during which the three teenagers were stabbed. Officers who responded to the call found two 16-year-old boys, who were taken to hospital in critical condition. They are now in stable condition, police said. A third 16-year-old boy went to the hospital on his own for treatment of stab wounds and is also now in stable condition. cbc.ca

Hamilton, ON: He lost 'his whole life:' Hamilton man acquitted of armed robbery after 8 years in prison
Ontario's Court of Appeal has freed a Hamilton man who has been in prison for 8 years after being convicted of the 2012 armed robbery at the Pura Vida Salon. The appeal court overturned the conviction and granted Adam Booth, 35, a full acquittal. Justice David M. Paciocco made the ruling on Dec. 11, 2019 — three years and a month after Booth was sentenced to 12 years in prison minus time served for charges including robbery and aggravated assault. Paciocco called the evidence in the case "misleading" and "circumstantial." Amanda Moore, Booth's ex-fiancé, says he plans on filing a lawsuit against Hamilton police and maybe the province. cbc.ca

Thornhill, ON: Police looking for suspect involved in double-shooting outside mall

West Shore, BC: RCMP seek public help to identify gas station credit card fraud suspect


---

Robberies & Burglaries
● Cell Phone Store - Surrey, BC - Robbery
● Dairy Queen - Invermere, BC - Armed Robbery
● Liquor Mart - Winnipeg, AB - Armed Robbery