---
Kevin Darnell Joins Hanwha Techwin to Drive Retail Business in North America

Hanwha Techwin, a global supplier of IP and analog video surveillance solutions, today announced that Kevin Darnell, has joined the company as Retail Business Development Manager for the retail sector in North America. In this new role, Darnell will be responsible for helping partners and customers implement surveillance solutions that maximize loss prevention and streamline business operations.

Prior to joining Hanwha, Darnell was Director of Asset and Revenue Management, Loss Prevention at Caleres, Inc (Famous Footwear, Allen Edmonds, Naturalizer and Sam Edelman). Over the last two decades, he has also held senior loss prevention and asset protection positions at some of the nation's most recognized retail brands including Radio Shack, Dollar General, Bass Pro Shops, Kmart Corporation, Michael's Stores Inc. and Lowes. Read more here
David Rogers promoted to Senior Director of Market AP Leadership & Training for Macy's

David has been with Macy's for 15 years, starting with the company in 2006 as Regional Dir. of Special Investigations. Before his promotion to Senior Dir. of Market AP Leadership & Training, he served as Senior Dir. of Investigations. During his time at Macy's, he has held multiple roles, including Senior Principal - Operations and AP, Senior Regional Dir. of Operations and AP, and Vice President COE (Center of Expertise) AP, among other key LP/AP positions. Congratulations, David!

See All the Executives 'Moving Up' Here

Submit Your New Corporate Hires/Promotions or New Position

---

---

Dollar Tree Partners With Agilence to Enhance Data Analytics

Agilence, Inc., the leading provider of digital transformation solutions to unify operational analytics and empower in-store action, today announced that Dollar Tree, Inc. has selected Agilence as their new data analytics and reporting platform.

Dollar Tree, Inc. is a leading operator of discount variety stores with more than 15,000 stores across North America. The Company's stores operate under the brand names of Dollar Tree, Family Dollar and Dollar Tree Canada.

"We are incredibly excited to be working alongside the talented team at Dollar Tree," said Russ Hawkins, President & CEO, Agilence, Inc. "We welcome the Dollar Tree and Family Dollar brands to the growing number of companies that extract insights from transactional data to provide a deeper enterprise value to their organization and a better customer experience across digital and physical spaces." agilenceinc.com

---

Protests & Violence

'Operation Safety Net' in Minneapolis
Law enforcement prepares ahead of Derek Chauvin trial in George Floyd death

The Minnesota National Guard, hundreds of state and local law enforcement officers and Twin Cities community members are gearing up to try to avoid violence and property damage around the trials of the officers involved in the death of George Floyd.

Public safety officials are holding news conferences Wednesday to review the coordination that will occur in the Twin Cities ahead of and during the trials, a joint effort they have dubbed "Operation Safety Net." The jury selection in the first trial, for former Minneapolis officer Derek Chauvin, is scheduled to start March 8.

Officials are discussing a contingency plan to have up to 1,900 Minnesota National Guard members in Minneapolis and 1,000 in St. Paul, said Guard spokesman Lt. Col. Scott Hawks. But he stressed that Guard members could be diverted to other communities if needed and their presence in the Twin Cities might be far smaller than that, depending on what occurs. startribune.com

Minnesota House Pulls $35M Security Fund For Chauvin Trial

Minneapolis aims for proactive Chauvin trial security preparation


National Guard troops could remain in D.C. until Fall 2021

As of Monday, 6,000 National Guard members remained in US capital

The National Guard could stay in Washington, D.C. for the next several months, with an internal email indicating troops could be on the ground in the U.S. capital until Fall 2021, according to a recent report. An internal communication obtained by local affiliate FOX 5 DC shows the National Security Council has asked the Department of Defense (DoD) to coordinate plans with the U.S. Capitol Police for continued deployment beyond the previously set March date. foxnews.com

More than 800 violent extremist organizations operating across the U.S.

Experts say planning by extremist organizations before the Jan. 6 Capitol riots shows the threat for more violence possibly remains.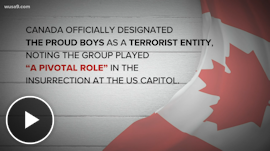 A review of court documents filed in the now 100+ cases against alleged Capitol rioters offers insight into the role domestic violent extremist organizations played in the attack on the Capitol.

Earlier this month, the Southern Poverty Law Center released its Year in Hate and Extremism report. The SPLC identified 838 hate groups operating across the U.S. in 2020, which is down from recent years but still a serious threat. The SPLC lists 15 different hate groups operating in Maryland, 19 in the District and 33 in Virginia.

The Armed Conflict Location & Event Data Project (ACLED), another group that tracks political violence and protests, is also tracking the activity of extremist organizations. Per ACLED, there were six protests in Virginia between Jan. 1, 2020, and present that involved either the Proud Boys, Boogaloo Boys, Three Percenters or other militia groups. D.C. had five protests and two riots over that period involving the same groups; Maryland had none.

That puts D.C. in a tie for 8th place and Virginia in a tie for 13th in terms of the number of events involving these groups. By comparison, Oregon and Washington -- which have seen sustained conflicts between these groups and left-wingers -- have had more than 20 protests each involving those groups over the same time period. wkyc.com

Amid protests & unrest, demand for security jobs in Washington State jumps
Amid mounting layoffs in Washington state that have been linked to the COVID-19 pandemic, the need for security guards has jumped, a silver lining following a year of virus-related closures and street protests that have roiled the country and the state.

Security guards are now one of the most in-demand occupations in the state, landing in the top 25 roles being sought by employers, despite the nature of the job in which guards could be confronted with life-or-death decisions.

"The summer hit and that is when we had a surge in demand," said Steve Jones, CEO of Allied Universal, which provides security systems and services. "There's just not enough police resources to stop everything that is going on." komonews.com

NYPD deploys 644 more cops into NYC subway system amid crime spree

Man who lost eye during George Floyd protests sues City of Denver

---

COVID Update
US: Over 28.3M Cases - 500K Dead - 18.4M Recovered
Worldwide: Over 110M Cases - 2.4M Dead - 84M Recovered

Former Senior Loss Prevention Executive
Know of any fallen LP exec? Let's remember & recognize.

Private Industry Security Guard Deaths: 276
Law Enforcement Officer Deaths: 245
*Red indicates change in total deaths

COVID Risk Falling, But Still High Across the U.S.
See Covid-19 Risk in Your County and a Guide for Daily Life Near You

In a majority of United States counties, residents were at a very high risk or higher for contracting Covid-19 in mid February, according to an analysis of coronavirus case and testing data by The New York Times and public health experts. Cases have fallen from the record highs seen in January. The map here shows the current risk level for each county, and will be updated regularly.

This winter, the overall Covid risk level throughout the country was much worse than earlier in the pandemic. At the beginning of the fall, a majority of counties were at a very high risk level, and many more were at a medium or high level. But by the start of winter most areas were at an extremely high risk. Risk levels for earlier in the pandemic are not available because of a lack of widespread testing and data. nytimes.com


Amazon Accused of 'Shoddy' Covid Safety
New York Sues Amazon Over COVID-19 Workplace Safety

New York Attorney General Letitia James sued Amazon on Tuesday, claiming the massive e-commerce company's "flagrant disregard for health and safety requirements" during the coronavirus pandemic put the lives of workers and the general public at risk.

She accused the company of shoddy contact tracing and poor cleaning — both designed to prevent the spread of the virus — at two New York facilities: a Staten Island fulfillment center and a Queens distribution center. A worker at the State Island plant warehouse died of COVID-19.

The Staten Island facility employs about 5,000 workers, and the Queens distribution center employs several hundred workers — most of whom were deemed essential during the pandemic, the filing says.

New York's lawsuit follows one filed by Amazon — in a Brooklyn federal court — trying to prevent James from filing her own. The company argues that federal labor and safety laws take precedence over New York's laws, meaning James would not have the legal authority to sue Amazon for workplace safety violations. npr.org

The C.D.C. needs to set air guidelines now for workplaces, scientists say
Scientists are urging the Centers for Disease Control and Prevention to swiftly set standards to limit the airborne transmission of the coronavirus in high-risk settings like meatpacking plants and prisons. The push comes nearly a year after research showed that the virus can be spread through tiny droplets called aerosols that linger indoors in stagnant air and can be inhaled.

Action on air standards is even more urgently needed now because vaccination efforts are off to a slow start, more contagious virus variants are circulating in the United States, and the rate of Covid-19 infections and deaths remains high despite a recent drop in new cases, the scientists said in a letter to Biden administration officials.

The 13 experts who wrote the letter urged the administration to blunt the risks in a variety of workplaces by requiring a combination of mask-wearing and environmental measures, including better ventilation. They want the C.D.C. to recommend the use of high-quality masks like N95 respirators to protect workers who are at high risk of infection, many of whom are people of color, the segment of the population that has been hit hardest by the epidemic in the United States. nytimes.com

Biden administration to invest over $1.6 billion to expand Covid testing, sequencing
HHS and the DOD will invest $650 million to expand testing in K-8 schools and "underserved congregate settings, such as homeless shelters," the White House said.

HHS and DOD will also invest $815 million to increase domestic manufacturing of testing supplies and raw materials that have created shortage issues.

The CDC will invest an additional $200 million into its genomic sequencing efforts to help track new variants of the coronavirus in the U.S. cnbc.com

To Get Their Lives Back, Teens Volunteer for Vaccine Trials
Teenagers contract the novel coronavirus almost twice as often as younger children but vaccines authorized in the United States are mostly for adults — Moderna's for 18 and older, Pfizer's for 16 and up. While teenagers don't become severely ill from the virus as often as adults, research suggests that because they are often asymptomatic and casual about social distancing, they can be efficient spreaders — to one another as well as to adults like parents, grandparents and teachers. Although vaccinating educators will be an important factor in keeping schools open, vaccinating students will also be a key element.

Bottom line: If widespread immunity to the coronavirus is to be achieved, adolescents are critical links. They need a Covid vaccine that works for them. nytimes.com

McKinsey, amid opioid scandal, played key role in report
'absolving' Cuomo in nursing home deaths
On Monday, Gov. Andrew Cuomo denied that his administration covered up deaths but admitted it should have moved faster to release some information sought by lawmakers, the public and the press.

McKinsey & Company, the global consulting firm accused of having a role in the opioid crisis, helped New York's health department author a report that was used to absolve Cuomo of blame in the nursing home scandal. The July 6 report from New York State Department of Health (NYSDOH), said Cuomo's controversial March 25 mandate ordering nursing homes to accept recovering COVID-19 patients, was not directly responsible for a surge in nursing deaths. It blamed the surge on some 37,500 nursing home staffers throughout the state. foxbusiness.com

Visualizing 500,000 deaths from COVID-19 in the U.S.

Biden suggests vaccines will be available for every American 'by the end of July'

COVID-19 shots might be tweaked if variants get worse


---

Winter Storm Fallout

125M People from Texas to New England Impacted
Millions are still without power as another storm brings
more ice and frigid air to hardest-hit states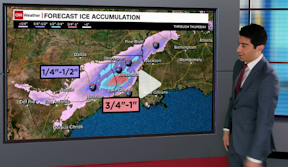 Another winter storm is raking Texas and will menace the Southeast through the Mid-Atlantic on Wednesday, piling more misery on areas already struggling with power and water outages, freezing temperatures and slippery roads.

About 125 million people are under winter weather alerts extending from Texas -- where millions have been without power in often freezing temperatures -- to New England. On Wednesday, snow and freezing rain are expected to bring perilous travel conditions and more power outages from the South to the Mid-Atlantic.

Freezing rain already was falling across central Texas on Wednesday morning, leaving streets and sidewalks coated in ice and making travel difficult or impossible. Ice also was collecting north of Houston, the National Weather Service said.

This comes as more than 3.2 million homes and businesses were without power Wednesday morning across a portions of a country already coping with a week of winter storms, according to PowerOutage.US. More than 2.7 million of those were in Texas, where officials say high demand and freezing conditions crippled utilities' power generation and left many turning to fireplaces, vehicles or other means to stay warm. cnn.com

Winter Storm Disrupts Wide Swath of American Business: Hundreds of Retail Stores Shut Down

Power outages, natural gas shortages and icy conditions made it hard for retailers and delivery carriers to operate across much of the South and Midwest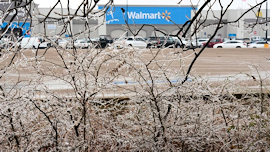 The winter storm that barreled across much of the United States over the holiday weekend severely disrupted businesses including large car factories, retail chains and the delivery services that people are deeply reliant on for basic necessities.

Walmart was forced to close as many as 500 stores across the South and Midwest, according to a map that was being updated in real time on its website. Target kept 10 stores closed because of winter weather, with most of those in Texas.

Pharmacy chains also shut stores, potentially making it harder for customers to collect prescriptions and also delaying vaccinations against the coronavirus, which had begun at many pharmacies at the end of last week.

Publix, a grocery and pharmacy chain that operates across the South, said on Tuesday that it had to delay vaccinations in Florida because vaccine shipments were delayed by the storm. Kroger closed some locations and shortened hours at stores in Houston and Dallas. CVS said it had closed about 775 stores. Walgreens said around 200 stores in Texas were closed because of power disruptions.

Amazon was forced to temporarily close some of its facilities in eight states: Texas, Arkansas, Illinois, Oklahoma, Missouri, Tennessee, Indiana and Kentucky.

The storm dealt a blow to huge economic hubs that are accustomed to hurricanes and tornadoes but not extreme winter weather that strains power grids and sends temperatures well below averages for this time of year. nytimes.com cnbc.com

At least 30 people have died in storm-related incidents

Grocery shoppers are braving the cold as a second snowstorm approaches Dallas

Texas Gov. Abbott Deploys National Guard, Other Resources to Aid in Storm Effort

NYC could be slammed by up to 10 inches of snow Thursday

---
---

Insurers Fight Over LP Lawsuit Payout
$61 million verdict in shooting at Kroger store sparks insurer battle
A Cincinnati insurance giant is suing another insurer over who should pay the bulk of a $61 million jury verdict in a shooting at a Kroger Co. store in Atlanta.

Great American Insurance Co. of New York, a unit of downtown Cincinnati-based American Financial Group Inc., filed a lawsuit Feb. 11 in Georgia State-wide Business Court (read it here), against New York-based Starr Surplus Lines Insurance Co. It alleges Starr didn't try to settle the case involving the shooting for an amount within its coverage limits. Instead, the court ruling found Kroger liable for an amount more than double Starr's coverage limit. Great American provided second-layer excess insurance coverage to downtown Cincinnati-based Kroger, meaning it was on the hook for the losses that exceeded Starr's limits.

In the shooting, LaQuan Tremell Taylor, a 27-year-old Navy veteran, was robbed, carjacked and shot at least 12 times Jan. 14, 2015, in the parking lot of a Kroger supermarket at 1160 Moreland Ave. in Atlanta. Taylor survived the shooting, and later sued Kroger, the nation's largest operator of traditional supermarkets, arguing it didn't have proper security in the parking lot and it didn't warn customers of crime in the area. The store was in a high-crime area.

Kroger's loss prevention team ranked this store 10 on a scale of 1 to 10 in identifying the need for security. Kroger also assigned the store one of the highest scores in Kroger's Atlanta Division on its internal security index scale, according to Great American's complaint and previous court records.

A jury ruled in April 2019 Taylor was entitled to $81 million in damages. Kroger was found to be liable for $69.7 million of that amount. The award was later modified to a final judgment of $61.4 million against Kroger. bizjournals.com

Black franchise owners sue McD's for racial bias
This retired baseball player built the largest Black-owned McDonald's franchise operation. Now he's suing the fast-food chain for its 'racist' policies.
Herb Washington, a former Oakland Athletics player who built the country's largest Black-owned McDonald's franchise operation, filed a lawsuit Tuesday accusing the fast-food giant of systemic racial discrimination for its pattern of steering Black owners into restaurants in impoverished neighborhoods that yielded less profit, targeting them with unequal assessments that made it harder to renew their contracts, then pressuring them to sell to White owners.

Washington, 69, owned 27 McDonald's restaurants in New York, Ohio and Pennsylvania during his four decades as a franchisee but alleged that the company began a campaign to drive him out in 2017 in retaliation for speaking about the "predatory, racially biased steering practices" against Black franchisees. Today he owns 14 McDonald's restaurants, he said, having been forced to sell seven stores in the last three years alone to White owners. washingtonpost.com

COVID-19 stimulus checks drove retail sales up 5.3% in January
Retail sales grew sharply in January as government stimulus checks provided a boost and momentum from 2020's record holiday season carried over into the new year, the National Retail Federation said today.

The U.S. Census Bureau today said overall retail sales in January were up 5.3 percent seasonally adjusted from December and up 7.4 percent year-over-year. That compares with a monthly drop of 1 percent but a yearly gain of 2.5 percent in December. Despite month-over-month declines in the last quarter of 2020, sales have grown year-over-year every month since June, according to Census data. nrf.com

Sears Continues On A Path Of Closing More Of Its Stores; Only 29 Currently Remain

Walmart completes sale of UK grocer Asda

Swiss chocolatier to assume leases of 34 U.S. Godiva stores

Drugstores are accelerating plans to reinvent themselves as health care destinations

---

Women in Leadership
An Hour of Virtual Learning with the Loss Prevention Foundation
February 24, 2021 - 1:00pm EST
Join the LPF and some amazing women leaders from the LP industry for an hour of virtual learning. Hear from Cita Doyle, LPQ - Instakey Security Systems, Lisa LaBruno - RILA, Meredith Plaxco, LPC - PetSmart, Sue Read, LPC - FleetPride, Kris Vece, LPQ - Protos Security, and Denise Wynn, LPC - The TJX Companies, as they share their perspective on being a woman in a leadership position in the LP industry. Gain insight into their leadership perspectives and take the opportunity to interact with these great women!

At the end of the session, the Loss Prevention Foundation will also give away 5 free LPC Course Scholarship courtesy of Sensormatic Solutions by Johnson Controls to random Learning Day attendees.

Register Here
---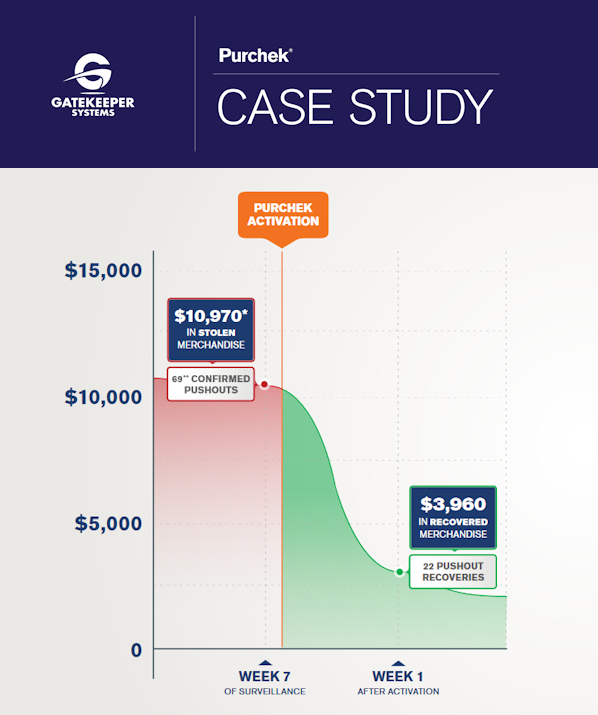 When you see a shoplifter push a cart full of unpaid merchandise out the door, it's easy to assume it is an isolated incident or merely a small loss of inventory. But this is rarely the case.

Pushout theft is real, and this form of shoplifting is far more frequent than most retailers realize. Gatekeeper Systems conducted a real-world, ten-week experiment in a major U.S. supermarket to prove this point.

The first seven weeks of the experiment were surveillance, focusing on the number of pushout thefts and each theft's value. The experiment's final three weeks measured success after Purchek activation, using the same metrics; frequency and dollar value.

The results are quantifiable and alarming.

For more download the entire case study here.
---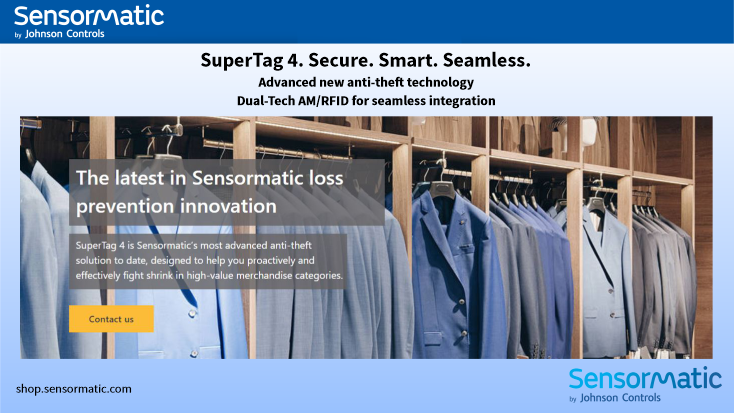 RH-ISAC's Upcoming Cyber Thursday Webinars

Feb. 25 - How Hackers are Exploiting the Shift Toward Online Retail and Hospitality Services

Feb. 25 - Manage & Mitigate Risks With Information Security Capability Prioritization

Feb. 25 - Stop Fraud Without Friction: How to Stay Ahead of Motivated Attackers




Other Upcoming Events

March 5 - RH-ISAC Virtual Regional Workshop Hosted by CVS Health

April 15 - RH-ISAC Virtual Regional Workshop Hosted by Salesforce

May 6 - RH-ISAC Virtual Regional Workshop Hosted by Best Buy

May 20 - RH-ISAC Virtual Regional Workshop Hosted by Wendy's


Sept. 28-29 -
2021 RH-ISAC Cyber Intelligence Summit
---

Massive Cryptocurrency Theft Scheme
North Korea now "world's leading bank robbers"

DOJ announces charges against North Korean hacker spies accused of conspiring to steal more than $1.3 billion in cash and cryptocurrency



The Justice Department unsealed charges Wednesday against three North Korean hacker spies accused of conspiring to steal and extort more than $1.3 billion in cash and cryptocurrency from banks and businesses around the world.

The indictment builds upon 2018 charges brought against one of the alleged hackers in connection with the North Korean regime's 2014 cyberattack on Sony Pictures Entertainment, marking the first time the United States charged a Pyongyang operative.

The move shows the degree to which North Korea relies on financial cybertheft to obtain hard currency in a country whose main exports are under United Nations and U.S. sanctions, and that is further isolated by a self-imposed coronavirus blockade.

Officials also announced that a Canadian-American citizen has pleaded guilty to serving as a money launderer who assisted the alleged North Korean hackers.

"North Korea's operatives, using keyboards rather than guns, stealing digital wallets of cryptocurrency instead of sacks of cash, have become the world's leading bank robbers," Assistant Attorney General for National Security John Demers said.

According to the indictment filed in December, the defendants work for the Reconnaissance General Bureau, North Korea's military intelligence agency. The agency houses the hacking units known by various names, including Lazarus Group and APT38. washingtonpost.com

Bitcoin surpasses $50,000 for first time as major companies jump into crypto
Bitcoin's price broke above $50,000 for the first time in history Tuesday, continuing its blistering rally as major companies appear to be warming to cryptocurrencies. Bitcoin has gotten a boost from news of large firms like Tesla and Mastercard showing support for crypto. Tesla last week revealed it had bought $1.5 billion worth of bitcoin and plans to accept the digital coin as payment for its products, while Mastercard said it will open up its network to some digital currencies. PayPal and BNY Mellon have also made big moves to support crypto. cnbc.com

The 5 Stages of Hacker Abuse
Compromised Credentials Show That Abuse Happens in Multiple Phases

The third stage, when threat actors rush to use stolen usernames and password pairs in credential-stuffing attacks, is the most damaging for organizations

Long before a credential breach becomes public, threat actors in many cases already have been using the stolen username and passwords in different ways, a new study has revealed.

F5 Networks recently analyzed open source information on credential-spill incidents in recent years and discovered that stolen credentials go through five separate phases of abuse from the moment a threat actor first acquires the credentials to when they are subsequently disseminated among other threat actors. The company's analysis showed that half of all organizations take about 120 days — or four months — to discover a credential breach. And even then, it is only after a third party has informed them about their data being discovered on the Dark Web.

F5 researchers discovered that a lot typically goes on with the credentials in the interim. During the first stage, in the immediate days and weeks following a credential breach, the criminals responsible for the data theft tend to use the stolen information in a stealthy and purposeful manner, says Sander Vinberg, threat research evangelist at F5.

The focus often is on using the credentials to try and establish persistence on a network, or to try and take over key accounts, conduct reconnaissance, and harvest whatever additional information they can. "They are monetizing the data, but they are monetizing it very carefully and with clear objectives in mind." This is when the potential for long-term damage is the greatest, Vinberg says.

The second stage kicks when the original attackers begin sharing the stolen credentials with others in the community. As the data becomes more widely available on the Dark Web, credential-stuffing attacks begin ramping up sharply. The increased activity usually lasts only about one month because it usually results in the credential theft being discovered.

As word of the breach starts spreading and users start changing passwords in the third stage, script kiddies and other amateur threat actors rush to use the stolen username and password pairs in credential-stuffing attacks on large Web properties. "This is the stage when the most economic damage is done," Vinberg says. "The greatest risk to organizations is regulatory and financial penalties."

By the fourth phase, the stolen credentials no longer have premium value but are still being used in attacks at a higher rate than during the first phase.

The fifth stage is when attackers repackage spilled credentials and try to continue to use them. darkreading.com

Rampant password reuse puts companies and customers at risk
25.9 million business account credentials and over 543 million breach assets tied to employees in the Fortune 1000 are readily available on the criminal underground
---

---

'Responding to Escalated Violence in Retail'
Hear from Sean Sportun at the Retail Loss Prevention Forum



Security Mgr, Circle K, Central Canada | Board Chair, Toronto Crime Stoppers

Sean has spent the last fifteen years as Security Manager for Circle K Stores Central Canada Division. He is tasked with ensuring the safety of customers and employees, crime deterrence programs, and managing all investigations for the division's 740 locations.

Sean will discuss how to respond to escalated violence in retail. With an increase in violent situations occurring in retail spaces, LP professionals must reevaluate their strategies. Sean will share the results of community engagement and training strategies that lowered violence and increased sales. He will also explore the value of partnering with Crime Stoppers.

During the Retail Loss Prevention Forum on April 8, you'll gain actionable insights on responding to violence and other pertinent LP topics.

Visit RCCLPConference.ca for full event information and stay tuned for more agenda announcements. Register today to take advantage of early bird rates.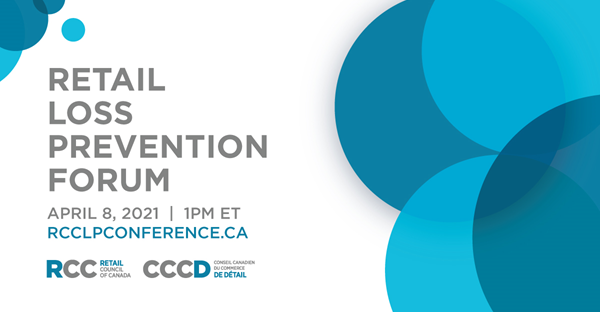 ---

COVID Update

Canada's Phased Reopening
Why Ontario will ease province-wide COVID-19 lockdown regionally

Novel coronavirus case numbers, positivity rates still running high in GTA and other urban areas

Despite Ontario's overall downward trend in new COVID-19 cases, there remain sharp regional differences in transmission rates, making it unlikely that the Ford government will lift public health restrictions uniformly across the province in the coming week.

Ontario's province-wide stay-at-home order is due to expire on Tuesday, four weeks after it came into effect. The government will then begin a phased reopening of the economy in regions where COVID-19 infection rates are lowest, the Canadian Press reports, citing government sources.

Premier Doug Ford, who will announce the timetable as early as Monday, has already said publicly that any easing of restrictions would happen regionally. cbc.ca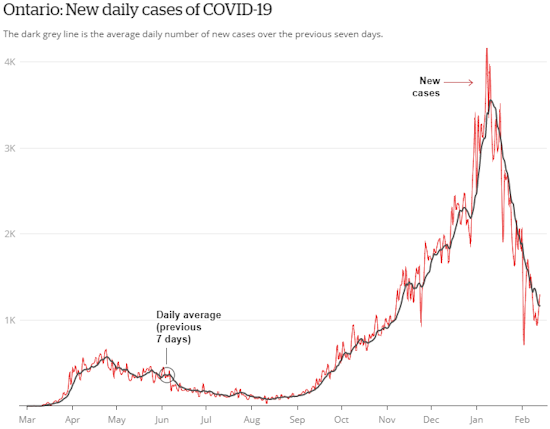 No Timeline for Reopening Toronto
Toronto mayor says city should 'stay the course,' calls for 'very cautious' approach to reopening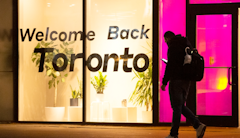 Mayor John Tory said he does not want to "rush" to reopen Toronto's economy, noting that he supports a "very cautious" and gradual approach that will keep businesses open in the long-term. Speaking to CP24 on Sunday morning, Tory said he is not yet ready to commit to a reopening timeline.

"I'm not prepared to say the time has come (to reopen) until I'm told that by the medical experts, who are deeply concerned about the variants and are saying let's do this one step at a time," Tory said.

Starting next week, all regions of the province, with the exception of the three COVID-19 hot spots, will return to the province's reopening framework, allowing many businesses, including restaurants and gyms, to reopen with strict capacity limits.

While many small business owners have applauded the easing of restrictions, the province's modelling table has cautioned that reopening parts of the economy amid the spread of more contagious variants will likely lead to a spike in cases again. cp24.com

St. John's metro region in lockdown as cases balloon

Forced store closures dampen Indigo's holiday sales period, but profits still climb

COVID Safety Inspections Ramp Up in Canada
Ontario conducts inspection blitz of distribution centres in Peel Region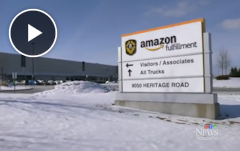 The Ontario government started another COVID-19 inspection blitz on Wednesday, this time targeting distribution centres in Peel Region. Minister of Labour Monte McNaughton made the announcement at Queen's Park on Wednesday afternoon, saying that inspectors will also be looking at break rooms and back offices.

"We know these workers have been especially hard hit. Businesses in this sector also employ a high percentage of temporary workers. We want to make sure the virus isn't traveling with them back home to their loved ones."

The minister said that 218 tickets have been issued to businesses found to be violating COVID-19 rules and regulations since the beginning of January, but that the rate of compliancy among big box stores has increased. McNaughton said that over the past three weeks, "the compliance rate among big box stores increased by almost 19 per cent."

"Compliance among other retailers, such as convenience stores, dollar stores and gas stations increased by seven per cent. That means we saw more people in masks, more screening of workers and customers and more businesses with COVID-19 safety plans." toronto.ctvnews.ca

'No Face Masks Allowed'
B.C. business owner posts sign banning masks from store

"This COVID operation is a shoplifter's wet dream," says Steve Merrill of Kelowna.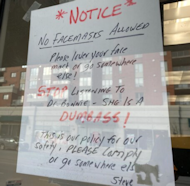 'No face masks allowed' reads the sign at Kelowna's Sun City Silver and Gold on Bernard Avenue. "It's a notice to people that don't know me that we don't want them wearing a mask in a store where there's silver and gold inventory on the shelves," says owner Steve Merrill.

"The first concern is that somebody walks in with a mask on and puts a gun to my head. My cameras in my store don't see through these idiot masks," he added. Merrill says it's dangerous for any retail business with product on the shelves to have shoppers wearing masks.

"Sunglasses, make-up, whatever — this COVID operation is a shoplifter's wet dream," he explains. Merrill says he doesn't wear a mask when he goes out, "I feel that my right to breathe fresh air trumps somebody else's right to be afraid of the cold that is the COVID flu." vancouverisawesome.com

Restaurant and Retail Workers Facing Abrasive Customers Over COVID Rules

Canada's Slow Vaccine Rollout Gets a Boost
Canada prepares for single biggest Pfizer vaccine shipment to date
Canada's sluggish COVID-19 vaccination efforts are expected to get a big boost starting this week as the federal government prepares for a ramp up in the delivery of shots from Pfizer-BioNTech following a month-long lull.

The Public Health Agency of Canada says it expects the two pharmaceutical companies to deliver more than 400,000 doses this week and another 475,000 following a slowdown as Pfizer expanded a production plant in Belgium.

The health agency says Canada will then receive nearly 450,000 doses per week until the beginning of April, when Pfizer and BioNTech will have fulfilled their contract to deliver 4 million shots by the end of March. globalnews.ca

Why Canada is falling behind in Covid vaccinations

Vaccines intended for N.S., N.B. to be diverted to Northern Canada

Canada's COVID 'Infodemic'
Chief public health officer takes aim at COVID-19 'infodemic,' urges vigilance over misleading online content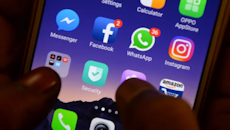 Canada's chief public health officer, Dr. Theresa Tam, on Sunday warned Canadians to maintain vigilance about the pandemic information they consume online as misleading content widens its reach.

"Throughout the pandemic we have relied on technology and information-sharing platforms to keep us safe, informed and connected," Tam wrote in her Sunday COVID-19 update.

"At the same time, these platforms have contributed to an overabundance of information — an infodemic — that worsens the current pandemic by allowing false information to circulate more easily, hampering public health responses, creating confusion and distrust, and ultimately making it more difficult for people to make vital decisions about their health and safety." cbc.ca

New rules requiring a negative COVID test at Canadian border now in effect

---

New Unarmed Police Force in Canada?
Saskatoon police to roll out unarmed 'alternative response officers'
Saskatoon police plan to create a new "alternative response" unit comprised of four unarmed special constables who will "walk the beat" and provide investigative and enforcement support to sworn police officers.

The alternative response officers (AROs) are modelled on Saskatchewan's Community Safety Officer program, but tailored to Saskatoon, says a report on the agenda for the police board's Feb. 18 meeting.

The officers would work with regular police officers, community support Officers, Saskatoon Transit supervisors, the Saskatoon Tribal Council's Sawēyihotān Mobile Services, and mall and store security staff.

The AROs will wear distinct uniforms with "special constable" on their shoulder flashes and headwear. Their duties will include traffic calming at collision scenes and at non-protest awareness or charity walks and marches, as well as loading, transporting and unloading of accused people from police detention to provincial court, for example. thestarphoenix.com

More Disturbing Details About Retail's Jeffrey Epstein
Model Beverly Peele alleges women 'couldn't leave' Nygard sex parties
Supermodel Beverly Peele is the latest woman to reveal disturbing allegations that she was terrorized at the hands of fashion designer and accused predator Peter Nygard.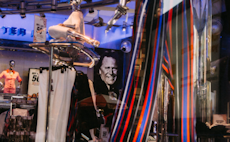 Peele is one of a dozen of Nygard's alleged victims featured in "Unseamless." Nygard allegedly raped dozens of women, impregnated them and forced many of them to get abortions, so that he could collect the stem cells from the fetus, according to the true crime doc.

Peele claimed that "he'd collect their passports and they'd be stuck in the mansion, and these rooms would have codes and they couldn't leave," she said.

Last month, a Canadian judge denied the 79-year-old designer's bid for bail while awaiting extradition on the federal charges he sexually assaulted dozens of girls and women. pagesix.com

In Case You Missed It: Fashion Mogul Peter Nygard Denied Bail by Judge

Store Adds More Security as Robberies Increase
Edmonton, AB: Store targeted by armed masked men in the middle of the day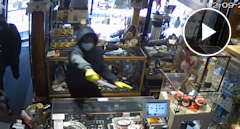 Employees at Edmonton's Beck Antiques and Jewelry are rattled after they say three masked men entered the store with knives on Tuesday before 1 p.m. Owner Clinton Beck said the men were holding knives and yelling, "Don't move." The smokescreen made it impossible to see and spread through the store in less than eight seconds, Beck said. This spooked the men, who left immediately after, he added. Nothing was taken, and no one was injured, Beck said. Police are investigating the incident. Beck said this is the fourth robbery in recent months.

Beck said they are now working to add even more security measures to all three locations. Basically, we are building a completely enclosed bulletproof glass bunker so that staff will no longer be in direct contact with the customers," Beck said. "It's getting worse, not better, so we are just having to be proactive instead of reactive, so we are just going to the ninth degree of defence." globalnews.ca

Conception Bay South, NL: Thieves suspected to have used a front-end loader
in c-store robbery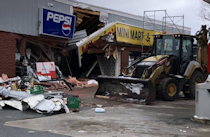 Structural engineers and other personnel are at the scene of the Marie's Mini-Mart/Esso gas bar retail outlet in the Manuels section of Conception Bay South assessing damage done to the building during an overnight ATM "smash-and-grab" theft, one that involved the use of a front-end loader. an abandoned front-end loader was located in close proximity to the business by Royal Newfoundland Constabulary officers who responded to a call at 3:30 a.m. The use of the machine led to significant structural and interior damage to the store. No arrests have been made at this time. capebretonpost.com

Montreal, QC: Break-Ins Made Valentine's Day Weekend a Costly One for These Griffintown Restaurants

---

Robberies & Burglaries

● C-Store - Conception Bay South, NL - Smash & Grab Burglary
● C-Store - Thunder Bay, ON - Armed Robbery
● Jewelry Store - Toronto, ON - Burglary (2x)
● Pharmacies - Calgary, AB - Burglary (3x)
● Thrift Store - Westboro, ON - Burglary

How are we doing? We need your input & suggestions. Send to lpnews@d-ddaily.net

View Canadian Connections Archives

---

---

Paying Thousands for Fake Reviews
Websites are selling fake reviews 'in bulk' to Amazon merchants
Websites are selling fake reviews to Amazon merchants who want to boost their products' ratings, an investigation by UK consumer-rights group Which found.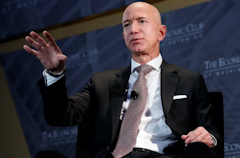 One site was selling reviews for about $18 each and said it could help Amazon sellers achieve the coveted Amazon's Choice status within just two weeks. Another claimed to sell contact and social-media details for Amazon reviewers.

Some sites asked for free or discounted products in exchange for reviews. These practices are against Amazon's guidelines, which prohibits sellers from paying third parties for reviews.

AMZTigers, for example, said sellers could use its network of 62,000 global "active product testers" to increase their sales and revenue on Amazon.

When Which registered with the German site, it was told that it could buy reviews individually for 15 euros ($18.25) or purchase them in bulk, with 1,000 reviews costing 9,000 euros ($10,950).

Fake reviews like these can lift a product's rating temporarily and cause a short-term spike in sales, a study by the University of Southern California and the University of California, Los Angeles found.

AMZTigers also offered packages that include review votes. Reviews with more votes appear higher up on Amazon. The site also told Which that it could help sellers get an Amazon's Choice endorsement in less than two weeks. The rank is determined by an algorithm that takes positive reviews into account. businessinsider.com

Deadline Extended!
The 2021 CNP Awards Program is Accepting Merchant 'Team of the Year' Award Nominations Now Through Feb 19


The Card Not Present® team wants to make sure you have enough time to share your team's best practice, success story or innovative merchant technique. Based on your feedback, we have now extended the nomination deadline for the 2021 Merchant "Team of the Year" Award to this Friday, February 19, 2021.

This CNP Awards category honors and recognizes merchants like you who have used innovative techniques to overcome payment, fraud and risk management challenges for their organizations. Don't miss the chance for your team's story to be recognized in front of your peers during the virtual awards ceremony on Wednesday, May 12, 2021. Start your nomination here

Former execs write book about how Amazon works
---
---
Rolex Watches & High-End Jewelry Targeted by Armed Robbers in LA
Store owners say area has seen less shopping amid spike in robberies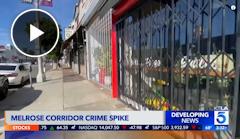 On Monday, the Los Angeles Police Department warned of an increase in the number of people being robbed at gunpoint in the trendy shopping area. Over the last few weeks, seven robberies have involved Rolex watches, police said.

"In the past six months, the street has gone downhill," said a local store owner who has been in the area for about 20 years. He spoke on-camera but asked to remain anonymous. "Honestly, like people used to come here and shop, enjoy themselves. No longer are you seeing that."

According to LAPD, robbers involved in the recent crimes follow the victims from nearby restaurants and stores in vehicles, waiting until they reach more isolated areas before attacking. Investigators believe the assailants are targeting people wearing high-end jewelry.

Deluca, who's had his store in the area for several years, suggested stiffer penalties for committing robberies and more police patrols to fix the problem. ktla.com

South Windsor, CT: Man charged with larcency in Lowe's snowblower thefts
A man who attempted to steal snowblowers from the Lowe's store in November and had to be rescued after falling off a retaining wall has been charged in the incident, police said. The man, Delroy Brooks, 54, of Windsor, was charged Friday with third-degree larceny and conspiracy to commit that crime, third-degree trespass and conspiracy to commit that crime, second-degree criminal mischief, and interfering with an officer. Police said they received a call Nov. 14 about suspicious activity at the Lowe's on Buckland Hills Drive. The caller said they saw a person wheeling a snowblower in the parking lot around 11 p.m. When officers arrived, they found two men, one of them Brooks, who fled and ended up falling off a 20-foot tall retaining wall, police said. The other man, who hasn't been arrested yet, was found in the process of loading the snowblowers into a vehicle, police said. A warrant is pending for his arrest. journalinquirer.com

San Francisco, CA: Burglar Cleans Out Display Case of Apple Watches,
iPads from Target
A San Francisco man was arrested after allegedly smashing a display case and wiping out Apple Watches and iPads from Target in Novato, police said. Police were able to identify the suspect as Nicholas Joseph Whitaker, 32, after finding car keys that had been dropped on the spot. He was found on Rowland Boulevard near Highway 101 in possession of four iPads and two Apple Watches, Hall said. Whitaker was admitted to Marin County Jail on charges of burglary, possession of stolen property, and resisting arrest. His bail was set at $ 50,000. compsmag.com

Western Springs, IL: Store manager arrested in fraudulant return scheme
Gerard Perzyna was arrested Friday at Tuesday Morning home goods store, 4700 Gilbert Ave., on a charge of theft under $500. According to a police report, Perzyna, a store manager, was accused of completing fraudulent returns from cash purchases and keeping the cash. According to his LinkedIn page, Perzyna had been an employee at the store since 2011 and was an assistant manager. patch.com

Chubbuck, ID: Man facing burglary charge for alleged December CAL Ranch break-in; theft of several generators
---
---

Shootings & Deaths

Marshalltown, IA: C-Store employee killed in 'brutal' armed robbery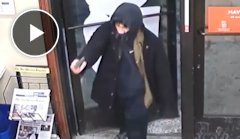 A Casey's General Store in Marshalltown is open once more following the shooting death of one of its employees. Michael West, 48, died Monday while working at the convenience store after police say 21-year-old Rocky Trujillo entered the store and shot him. According to court documents, Trujillo shot West in the chest and reportedly attempted to take money out of the cash register. Trujillo then put the gun to the head of a customer and demanded their cell phone, according to court documents. Police arrested Trujillo shortly after releasing a photo of him entering the Casey's General Store with a gun. "Once we released that photo yesterday morning of the suspect going inside Casey's, we received numerous tips that ended up being helpful for our investigation," Tupper said. Trujillo remains in Marshall County Jail on charges of first-degree murder, assault and robbery. kcci.com

Littleton, NC: Store owner kills robbery suspect during shootout, police say
A Halifax County store owner shot and killed an armed robbery suspect during an attempted robbery over the weekend, police said. The incident began when two masked men — one carrying a weapon — entered the store. Gunfire between one robbery suspect and the store owner began just after the men entered the store. During the shootout, one suspect was shot and killed, according to police. The other suspect fled. The store owner, whose name was not released, suffered minor injuries. Littleton police said they are seeking the robbery suspect who got away. The name of the suspect who died was also not released. cbs17.com

Oakland Chinatown store owner who intervened in robbery arrested
An Oakland Chinatown liquor store owner was arrested by police after he intervened in a robbery outside his store on Monday, KTVU has learned. A 36-year-old man faces one count of felony assault with a firearm, according to Alameda County Sheriff's Department. A community member told KTVU, the store owner fired four gunshots when he witnessed a woman being robbed for her camera outside his store at 9th and Franklin streets. "We don't want people to fire weapons into our community. There could be unintended victims," Chief LeRonne Armstrong said at a Tuesday news conference regarding the incident. ktvu.com

Pittsburgh, PA: One person injured in shooting outside store; several buildings struck by gunfire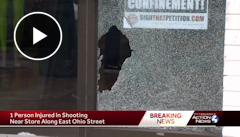 Police are investigating a shooting that happened near a store along East Ohio Street in Pittsburgh's East Allegheny neighborhood on Tuesday afternoon. Police said they responded to the 600 block of East Ohio Street along 2:40 p.m. and found several buildings that were struck by gunfire, along with a pickup truck. Police said they were then alerted to a man who had been shot on the 1500 block of Monterey Street. He was shot multiple times in the legs and was taken to a local hospital in stable condition. The 600 block of East Ohio Street was closed during the investigation but has since reopened. wtae.com

Vallejo, CA: Store owner critically injured in shooting following robbery
A Vallejo store owner was critically injured in a shooting Tuesday night, according to the Vallejo Police Department. Around 7:19 p.m., officers responded to a shooting in the 5200 block of Sonoma Boulevard. Police say a robbery led to the store owner being shot. The victim was airlifted to a hospital. At this time, authorities say the victim is in critical condition. There was no suspect description or other details released at this time. kron4.com

Tifton, GA: Man sentenced in 2018 Eldorado store clerk killing

Houston, TX: Man robs Dollar General, fires shot at employee

North Charleston, SC: Police Chief speaks with store managers after shooting at Northwoods Mall

Saginaw, MI: Teen shot during argument outside store
---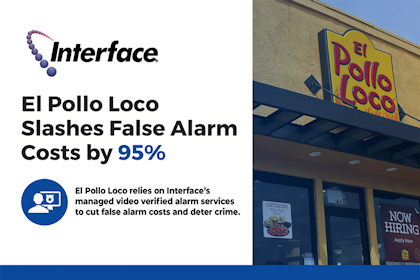 ---

Robberies, Incidents & Thefts

Colorado Springs, CO: Loss prevention officer tased trying to stop robbery suspect
Police arrested a man after they say he robbed a store with a weapon and injured a loss prevention officer. Police say on Tuesday just after 6 p.m., officers responded to the Best Buy off of North Academy Boulevard for a robbery. They say a man attempted to steal merchandise from the store, and when he was leaving, was confronted by a loss prevention officer. Officers say a brief struggle happened, and that's when the officer was tased by the suspect with a stun gun. Colorado Springs officers arrived and saw a man matching the description of the suspect running through the parking lot. After a short chase, police arrested Fernandez Matthews. kktv.com

Bellingham, WA: LP Officer threatened with a box cutter, squirted with hot sauce during grocery store robbery
A bottle of hot sauce was among weapons a suspect used in robbing a local grocery store Sunday night. Bellingham Police Lieutenant Claudia Murphy reports a couple filled two shopping carts with over $200 dollars in merchandise and left the Sunset Safeway store without paying. When a loss prevention officer confronted the pair the male suspect, identified as Caleb McLean, squirted him in the face and chest with sriracha sauce they had stolen. He also threatened to "cut" him with a box knife if he interfered with their getaway. Officers stopped McLean and his accomplice, Lisa Morrison, nearby. kgmi.com

Omaha, NE: Store clerk thwarts robber with bleach

New Hanover County, NC: Wilmington man found guilty in store armed robbery of $7; will serve up to 9.5 years in prison
● Best Buy - Colorado Springs, CO - Armed Robbery/LP Office injured
● C-Store - Marshalltown, IA - Armed Robbery/Clerk Shot & Killed
● C-Store - Greer, SC - Armed Robbery
● C-Store - Dallas, TX - Armed Robbery
● C-Store - Akron, OH - Armed Robbery
● Dollar General - Houston, TX - Armed Robbery/Shot Fired
● Family Dollar - Omaha, NE - Armed Robbery
● Gas Station - Chicago, IL - Armed Robbery
● Gas Station - Seneca, SC - Armed Robbery
● Grocery Store - Bellingham, WA - Armed Robbery
● Liquor Store - Oakland, CA - Armed Robbery/Shots Fired
● Party Supplies - Vallejo, CA - Armed Robbery/Store Owner Shot
● Pharmacy - Denton, TX - Burglary
● Target - San Francisco, CA - Burglary
● Tobacco Store - Littleton, NC - Armed Robbery/Suspect Shot & killed
● Unnamed Business - Las Vegas, NV - Armed Robbery
● Walgreens - Lincoln, NE - Burglary

Daily Totals:
• 14 robberies
• 3 burglaries
• 5 shootings
• 2 killed

---




Angelisa Cruz named Loss Prevention Specialist for The Vitamin Shoppe





Amanda Marschilok named Manager of Loss Prevention Analytics for Inspire Brands


Susan Grieve Dahl named Senior Analyst of Asset Protection Operations for Dollar General

Submit Your New Hires/Promotions
or New Position
See all the Industry Movement
---



Feature Your Job Here For 30 Days -
70% Aren't On The Boards
Post your job listing
---
Featured Job Spotlights

Regional Manager LP, Audit & Firearms Compliance
IL, WI, MN, IA, ND, SD, NE, OK, MO & KS - posted Feb. 12
The Regional Loss Prevention Manager is responsible for the control and reduction of shrinkage at the stores in their Territory. Investigate and resolves all matters that jeopardize or cause a loss to the company's assets...

Regional LP & Safety Manager
Denver, CO - posted Feb. 9
The Regional Loss Prevention & Safety Manager implements Risk Management and Loss Prevention objectives within assigned region. The position will provide assistance and training to the field operations teams to address specific Risk Management and Loss Prevention issues within an assigned span of control. Read job description here

Manager of Asset Protection & Safety Operations
Rockaway, NJ - posted Feb. 4
The Manager of Asset Protection & Safety Operations is responsible for the control and reduction of shrinkage and safety compliance for Party City Holdings, by successfully managing Asset Protection (AP) Safety programs and reporting...

Loss Prevention Auditor and Fraud Detection Analyst
Raleigh, NC - posted Dec. 14
As a Loss Prevention Auditor and Fraud Detection Analyst for Staples, you will conduct LP operational field audits remote, virtual and in person, within a base of 60 retail stores to ensure compliance to operational standards to drive operational excellence and preserve profitability....

Leader, Asset & Profit Protection
San Fran/Chicago/NY/West Palm Beach - posted Dec. 14
As the leader of the Data/Analytics & Investigations strategy, you should have strong analytical/investigation skills, the drive to innovate, and the ability to build strong partnerships to lead through the influence of others. They will be personable, open to learning, collaborating with others...

Customer Success Specialists
Multiple Locations - posted October 9
The role of the Customer Success Specialist is to engage, empower, and excite our community. As a Customer Success Specialist, your primary responsibility is to ensure both retailers and law enforcement, who make up our community, have great experiences and achieve real crime reduction outcomes from using our platform. Apply Here

Sales Representatives
NuTech National - posted October 13
NuTech National, an established and rapidly growing 40+ year electronic security company is expanding our National Sales Team. Seeking motivated, driven and successful sales reps to expand our national retail and governmental vertical markets. Top pay, benefits and signing bonus available. Please apply to melissa@nutechnational.com

---
---

Latest Top Jobs


Vice President, Loss Prevention
San Francisco, CA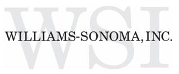 The Vice President of Loss Prevention reports to the Company's General Counsel and is responsible for leading the organization's global asset protection and security efforts. You will collaborate effectively across the Company. linkedin.com

Executive Director, Asset Protection
Rosemead, CA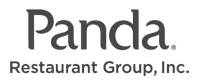 The Executive Director, AP is responsible for the company's AP function, protecting the company's integrity, people, processes, and assets from harm and loss. This position serves as the subject matter expert on a broad range of security standards and disciplines. pandarg.referrals.selectminds.com

Senior Director, Loss Prevention
Calabasas, CA


The Senior Director of Loss Prevention is responsible for setting and championing the Loss Prevention strategy for the enterprise, including retail stores, distribution centers, corporate offices and quality assurance labs. sjobs.brassring.com

Director, Asset Protection Solutions
Deerfield, IL


Responsible for developing and implementing department strategies and integrating efforts with division and company strategies, emphasizing product availability, inventory productivity, and cost productivity. jobs.walgreens.com

Senior Manager, Asset Protection
Atlanta, GA


The Sr Manager Asset Protection is responsible for ensuring that Asset Protection programs are fully implemented and are being executed per expectations within assigned distribution centers. careers.homedepot.com

BJ's Wholesale Regional AP Rollout - 8 New Positions


The Regional AP Manager oversees AP, security, theft, fraud, investigations, and related procedures within the field. The RAPM supports and continuously interacts with club management to analyze shrink, identify profitability gaps and address issues related to protecting company assets. See all the job listings

---

Featured Jobs
---
JOB TITLE
COMPANY
CITY/STATE
DATE ADDED

Vice President
Vice President
Mobilelink
Houston, TX
January 5
VP, LP
Williams Sonoma
San Francisco, CA
January 19

Director
Dir., Enterprise Safety & Security (International)
Adtalem Global Education
Miami, FL
January 28
Director, Asset & Revenue Management
Caleres
St. Louis, MO
February 3
Dir. Field AP
Chipotle
Columbus, OH
January 13
Associate Dir. AP & Inventory Control
Crate & Barrel
Northbrook, IL
January 20
Dir. AP
Express Stores
East Brunswick, NJ
February 12
Dir. Risk & Analysis
Genesco
Nashville, TN
November 17
Dir. Safety/Risk Mgmt.
Goodwill of SE Louisiana
New Orleans, LA
April 2
Sr. Dir. LP
Harbor Freight Tools
Calabasas, CA
January 28
Sr. Dir, LP
HearingLife
Somerset, NJ
February 12
Dir. Global Distribution Safety & Security
Michael Kors
Whittier, CA
January 6
Dir. Physical Security
Netflix
Los Angeles, CA
January 5
Executive Dir. AP
Panda Restaurant Group
Rosemead, CA
January 28

Parker's C-Stores

Savannah, GA

June 3

Dir. Security
Pictsweet Company
Bells, TN
February 12
Sr. Dir. AP
Rite Aid
Camp Hill, PA
January 21
Director, AP Finance & Analytics
Rite Aid
United States
January 26
Sr. Dir. Environmental Health & Safety
Ross Stores
Dublin, CA
October 9
Dir. Safety & LP
Trinity Logistics
Milford, DE
February 2
Dir. Corporate Security
Veritiv
Atlanta, GA
January 7
Dir. AP Solutions
Walgreens
Deerfield, IL
January 28

Corporate/Senior Manager
Sr. Manager, AP Operations
Bath & Body Works
Columbus, OH
February 16
Mgr. Corp. Security
Constellation Brands
San Francisco, CA
February 12
AP Operation Manager

Follett Corporation

Westchester, IL

January 7

Sr. Mgr AP
Home Depot
Atlanta, GA
January 28
Sr Manager, Security
JB Hunt
Lowell, AR
February 8
Group Investigations Manager
JCPenney
Plano, TX
January 19

---


---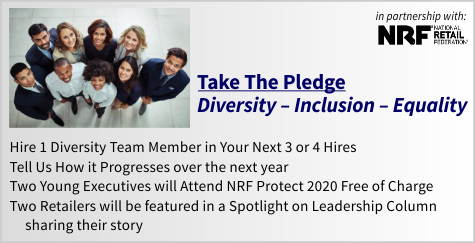 ---

"Keep It Simple." What a phrase that we've all heard a million times and, quite frankly, most of us don't take it seriously enough. So many tend to over think and over do that, at times, we just don't get things done. Ken Blanchard said in one of his books that if you expect or even want perfection, you'll never get anything done. We all tend to over think and in our desire to do what's best, we can get lost in details and stand in the way of moving forward - most of which is as a result of just plainly not having enough confidence in one's self to just risk it and go for it. Hesitation is human nature and wanting to make sure you get things exactly perfect - well somebody's going to pass you by with the answer - that's simple, but brilliant. So keep it simple and have faith in the bird on your shoulder.

Just a Thought,
Gus



(content subject to approval)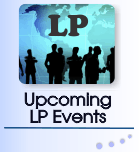 ---

Recruiting?
Get your job e-mailed to everyone... everyday
Post on our Featured Jobs Board!
Not getting the Daily?
Is it ending up in your spam folder?
Please make sure to add d-ddaily@downing-downing.com to your contact list, address book, trusted sender list, and/or company whitelist to ensure you receive our newsletter.
Want to know how? Read Here



36615 Vine Street, Suite 103
Willoughby, OH 44094
440.942.0671
copyright 2009-2019
all rights reserved globally