---

Phil Clement named Chief Marketing Officer for Johnson Controls


Johnson Controls announced it has appointed Phil Clement as the company's chief marketing officer responsible for all global activities related to conceptualizing and implementing market strategy and demand generation, including achieving marketing targets through in-depth market development, research and planning. Clement most recently served as global chief marketing and communications officer for Aon. As Aon's first ever global CMO, Clement was responsible for developing the company's global CRM systems, common sales processes and a single global brand. Prior to joining Aon, Clement was the founder of a management consulting firm specializing in growth strategies.
Read more


---

2020 GLPS - Group LP Selfies
Your Team - Your Pride - Our Industry
Building Industry Pride - One Team Selfie at a Time

JCPenney's AP Leadership Team
At their 2020 AP leadership meeting
team building event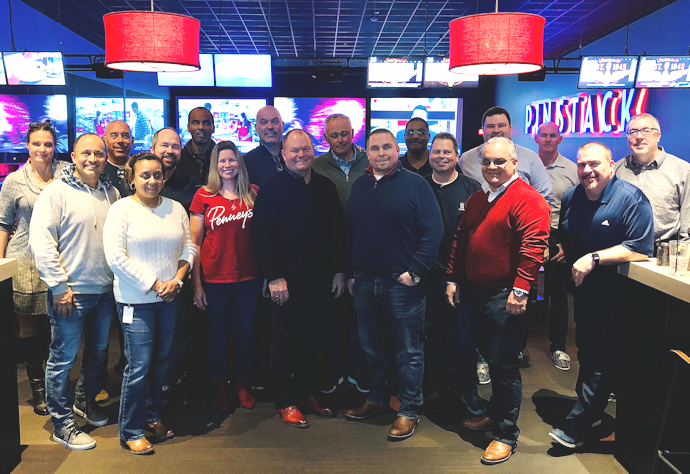 Thanks to Mark Stinde, SVP - Asset Protection at JCPenney, for submitting this photo.

---
Show Your LP/AP Team Pride!
Send in your team's 'Group LP Selfie'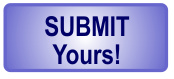 ---


---
Exacq expands its Enterprise solution with the EM-Series 500 from Johnson Controls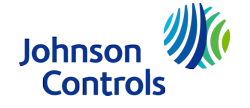 Johnson Controls is introducing a new edition to its recently launched exacqVision EM-Series, part of its Enterprise edition of video management solutions. The new EM-Series 500 can manage and monitor up to 500 exacqVision Enterprise recorders making it an ideal, cost-effective solution for installations in the retail, education and government markets. The EM-Series was designed to run the Enterprise Manager software and together offers a robust platform with a simplified approach to enterprise video management. johnsoncontrols.com

Axis Communications expands AXIS M30 Network Camera Series


Axis' new generation of ultra-compact, fixed mini domes are designed for discreet surveillance and improved business efficiency. The AXIS M30 Network Camera Series features support for intelligent analytics such as AXIS People Counter, AXIS Queue Monitor, and audio analytics for improved business efficiency. These ultra-compact, fixed mini domes are equipped with day/night functionality and Wide Dynamic Range (WDR) for more clarity in both dark and light areas in the scene. axis.com

Agilence Continues Commitment to Loss Prevention Industry by Becoming Newest Master Level Partner with Loss Prevention Foundation (LPF)


The Loss Prevention Foundation (LPF) announced that Agilence, Inc. has advanced its partnership to become the newest Master level partner. With their commitment to increase to the Master level Agilence is continuing to set an example to the industry regarding the importance of higher education. The Master level partnership secures numerous LPQ and LPC certification course scholarships, as well as complimentary LPF memberships that Agilence can distribute to loss prevention professionals. Headquartered in Greater Philadelphia, Agilence, Inc. is an industry leader in Operational Analytics and Reporting for retail, restaurant, and convenience organizations. yourlpf.org

---

Stores and Shoppers Agree: Self-Checkout Is Hard

Retailers Experiment with Video Technology to Battle Rise of Theft

'This is restorative justice,' says one shopper who steals at SCO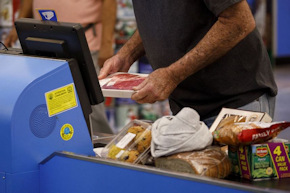 Walmart Inc., Target Corp. and other retailers are adding thousands of self-checkout machines to U.S. stores to save money on labor as they spend more to staff new services like online delivery. But self-checkouts come with new, sometimes costly challenges as retailers try to curb theft, cut wait times and keep customers happy.

Some retailers, including Walmart, have quietly disabled or removed the weight sensors used to deter thieves, because they trigger too many "wait for assistance" messages that annoy shoppers.

Now retailers hope cameras gathering data on products and shoppers can solve their self-checkout woes. They are replacing scales with video systems that some say are better at catching mis-scanned items and stopping transactions in progress only when it is necessary.

Theft jumps when customers are empowered to scan their own purchases, both at a shelf-checkout register or with a hand-held device as they shop, according to industry research.

Some theft is premeditated and often involves "ticket switching," or using the bar code from an inexpensive item like Kool-Aid packets or votive candles to cover the real bar code of a more expensive item while scanning, industry executives said.

Then there are the more passive forms of thievery. Some happens when a shopper can't find the bar code, gets frustrated and takes the item anyway. In other cases, "shoppers can stumble upon the opportunity" if they discover a retailer has turned off the weight-based security system or isn't properly staffing the area, said an executive at a self-checkout manufacturer. "That is where you see an increase," the executive said.

One shopper interviewed by WSJ who admitted to intentionally mis-scanning items reasons that self-checkouts are annoying for shoppers and that "this is restorative justice" because of his own views about these companies' practices.

"Clients are looking for alternatives to weight-based security systems" and are turning to new technology, said David Wilkinson, senior vice president of NCR Retail, which is owned by NCR Corp. and makes the self-checkout devices in most Walmart stores. NCR recently started pitching clients its own version of video technology that is augmented by humans off-site watching 5-to 10-second clips of suspected mis-scans to help reduce false positives, Mr. Wilkinson said. wsj.com

U.S. charges China's Huawei with racketeering and conspiracy
to steal U.S. trade secrets in new indictment
U.S. federal prosecutors have charged Chinese tech giant Huawei with racketeering and conspiracy to steal trade secrets, escalating a case that began last year.

The new charges accuse Huawei and its subsidiaries of a decades-long effort to steal intellectual property from six U.S. tech companies, including by offering Huawei employees bonuses for obtaining confidential information, the U.S. attorney for the Eastern District of New York said Thursday.

Huawei and two of its U.S. subsidiaries violated the Racketeer Influenced and Corrupt Organizations Act, or RICO, through their actions, prosecutors said. The alleged theft helped Huawei illegally obtain technology relating to Internet routers and antennas, giving the company an unfair competitive advantage, prosecutors said. washingtonpost.com

Apple store workers should be paid for time waiting to be searched, court rules
California law requires Apple Inc. to pay its workers for being searched before they leave retail stores, the California Supreme Court decided unanimously Thursday. A group of Apple workers filed a class-action lawsuit against the tech giant, charging they were required to submit to searches before leaving the stores but were not compensated for the time those searches required. The U.S. 9th Circuit Court of Appeals, where the case is now pending, asked the California Supreme Court to clarify whether state law requires compensation.

In a decision written by Chief Justice Tani Cantil-Sakauye, the court said an industrial wage order defines hours worked as "the time during which an employee is subject to the control of an employer, and includes all the time the employee is suffered or permitted to work, whether or not required to do so." latimes.com

---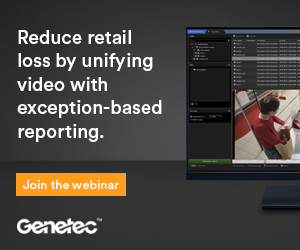 ---

#MeToo - Sex Scandals Hit Retail Industry

Fashion executive Peter Nygard accused of sexually assaulting young girls

Over decades, he allegedly drugged & raped girls as young as 15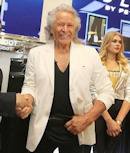 Ten women filed a class-action lawsuit in New York on Thursday against fashion retailer Peter Nygard, alleging sexual assaults that played out over decades and saw the now 77-year-old executive drug and rape girls as young as 15.

Mr. Nygard, the Winnipeg-based owner of an eponymous 170-store women's clothing chain, is alleged to have lured women to his Nygard Cay vacation compound in the Bahamas and his homes under the pretense of interviewing for modelling contracts or inviting them to fashion industry events, known as "pamper parties." The lawsuit alleges Mr. Nygard would then "use alcohol, drugs, force, fraud and/or other forms of coercion" to commit unwanted sex acts, including sodomy and insisting the women defecate and urinate on him.

The lawsuit alleges that if women resisted his overtures, Mr. Nygard had bartenders at his Mayan-themed vacation home spike their drinks with drugs such as Rohypnol, known as the "date-rape drug." The filing, made in United States District Court for the Southern District of New York, states that Mr. Nygard bribed Bahamian politicians and police officers to hide his actions. The filing asks the Manhattan court to prohibit Mr. Nygard from engaging in unlawful acts, and for "damages in an amount to be determined at trial."

Mr. Nygard's Winnipeg-based lawyer, Jay Prober, said on Thursday the allegations were "completely false, without foundation and vigorously denied." theglobeandmail.com

Victoria's Secret Added New Safety Measures. Models Say It's Not Enough

The lingerie chain finds itself at the center of the fashion industry's reckoning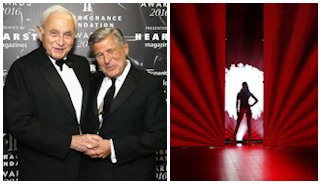 In the spring of last year, Victoria's Secret imposed official rules to protect its lingerie models for the first time in its four-decade history. The Harvey Weinstein scandal was at that point almost two years old, and the MeToo movement that would follow was fostering something of a cultural rejection of the underwear maker's dated vision of female beauty, accelerating the 75% collapse in the stock price of its parent company L Brands Inc. from a 2015 peak. Management could no longer afford to turn a blind eye to the perils its models faced on the job — being alone with photographers or executives who wielded power over their careers, feeling pressure to bare more of their bodies or participate in private photo shoots.

This month, the New York Times published an investigation of working conditions at Victoria's Secret, including fresh allegations that former L Brands Chief Marketing Officer Ed Razek had harassed women and that Wexner had ignored complaints about them. Razek denied the allegations, and Wexner didn't comment to the Times. L Brands is in talks to sell Victoria's Secret, and Wexner is considering stepping aside as CEO. bloomberg.com

The L Brands Empire - A Bygone Era: Read more of our coverage on L Brands here

---

Coronavirus Update

The Rippling Effect of Coronavirus Across Retail

Steps Retailers Can Take to Mitigate Supple Chain Disruption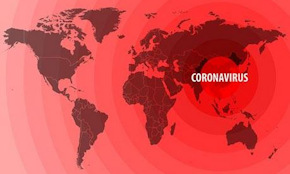 For retailers and business partners alike, the coronavirus is more than just a health concern; it's an existing threat to the world's global economic system. That's because Wuhan stands as ground zero for high-tech manufacturing industries like automobile, technology, chemical, life science, health care, and retail. And to emphasize just how important the region is to global trade, check these facts: Wuhan's contributing GDP reached $213 billion in 2018, and to date, more than half of the Fortune 500 businesses have operations in the area, including Apple, Starbucks, and Costco Wholesale.

The coronavirus and its lingering uncertainties have led to an overall disruption in global supply chains and world-wide economies. But there are steps organizations can take to mitigate impact:

1. Consider geographic diversification in sourcing and manufacturing
This is the obvious first-step solution, since it automatically removes China from the supply chain equation, allowing other non-affected parties in different geographical locations to keep supply chain operations running smoothly. Incidentally, many retailers have already started diversifying their sourcing and manufacturing operations on account of the existing trade war between the U.S. and China and China's shifting footprint in global politics. Still, despite the seemingly straightforwardness of this solution, it's a risky move that involves a lot of time and even more investment. Plus, retailers should be aware of the varying compliance regulations and production capabilities per region.

2. Monitor risk in real-time with a digitized supply chain
Retailers can adopt retail software platforms that monitor, track, and manage potential supply chain disruptions in real-time. With these multi-enterprise solutions, each and every supply chain stakeholder can connect seamlessly on a single platform, allowing instantaneous communication on any threat to a well-managed supply chain (i.e., new developments around city and government lockdowns of industrial areas and potential transportation interruptions.). More importantly, these stakeholders have 100% visibility into all supply chain operations, giving them leeway to make alternative business decisions and restorative actions.

3. Perform a cost-benefit analysis to mitigate damage to margins
Supply chain risk is inevitable, so retail organizations should consider using cost analysis tools to better assess ROI amid disruptive events, like the coronavirus outbreak. These costing tools allow retailers to easily forecast, prepare for, and mitigate potential financial risk. chainstoreage.com

Chinatowns throughout North America Impacted by Coronavirus
Restaurants in Oakland and San Francisco Chinatowns say their business has been slashed by 50 percent or more, a decrease caused by the one-two punch of novel coronavirus panic and a precipitous drop in tourism from China. It's a problem that's hitting Chinese restaurants across the country, Eater's national site reports, with business decreases of 50 to 70 percent in New York's Manhattan, Queens, and Brooklyn Chinatowns. Similar drops have been reported in Chinese restaurants in Boston and Houston. eater.com

Coronavirus death toll mounts in China as U.S. braces for long fight, more cases

Coronavirus Fallout Top-of-Mind Among Retailers, Vendors at Vegas Shows

---

Amazon and Jeff Bezos getting the 'Frontline' treatment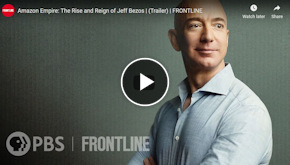 An upcoming episode of PBS' acclaimed investigative journalism series "Frontline" will put Jeff Bezos under the harsh glare of the spotlight and examine how Amazon is reshaping commerce, work and technology.

On Tuesday, Feb. 18 at 9 p.m. Est, PBS local stations will broadcast "Amazon Empire: The Rise and Reign of Jeff Bezos," which investigates how Bezos built a business empire that is "unprecedented in the history of American capitalism," according to PBS. The two-hour documentary will look at Amazon's ascent and ask tough questions about the consequences, added PBS.

Part of "Amazon Empire" will focus on working conditions in the company's expansive fulfillment network. "Frontline" speaks with former employees at the Amazon centers who describe intense working conditions, and who say they struggled to keep up with the rate at which Amazon expected them to pick and pack items. chainstoreage.com

Shopping under the influence

Chardonnay in the shoe department: Retailers are increasingly serving alcohol to woo shoppers, vying to create an experience they can't get online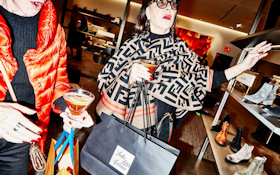 Across the country, shopping centers, malls and major chains like Nordstrom, Crate & Barrel, Whole Foods and Giant are increasingly allowing — even encouraging — customers to imbibe while they browse. It's the latest attempt by stores to offer shoppers an experience they can't get online, like in-store climbing walls and designer trunk shows but with a much bigger reach: Retailers say customers tend to stay longer and spend more freely when they're drinking.

"I don't know why it took us so long to put drinking and shoes together, but it's a great combination," chief executive Erik Nordstrom said at the National Retail Federation's annual conference last month. "Customers at the bar, drinking — it helps sell things." washingtonpost.com

Ross Dress for Less partners with Salvation Army Boys and Girls Club
Ross Stores and The Salvation Army Boys and Girls Club have partnered through a four-week program called "Help Local Kids Learn," running through the end of February. "We are proud to support the Boys & Girls Clubs of America during our annual campaign in February," said Gary Cribb, executive vice president, store operations and loss prevention from Ross Stores. "We invite our Ross customers to join us in donating to the clubs and helping youth develop the skills they need to have a bright future." hubcityspokes.com

Watch Lowe's CEO and former LP exec Marvin Ellison
Slap the Bass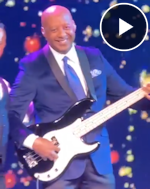 "My CEO is cooler than yours.....Lowe's Companies, Inc., Marvin Ellison slapping the bass, EVP of Supply Chain Don Frieson so smooth the drums, SVP Geoff Sease strumming the guitar, Reg Henderson playing the keys and RVPs Joel Cogdell and Tim Daley on the vocals. #lowes #loweslife #lovewhereyouwork"
- Robert Daugherty, VP of Talent Acquisition, Lowe's
linkedin.com
NRF: January retail sales grew 2.7% over last year

Amy Poehler Invented Galentine's Day, Now Retailers Are Seizing On It

Iconic Vancouver Retailer 'Leone' Downsizes Store Amid Unprecedented Luxury Retail Competition


Quarterly Results
Canadian Tire Q4 comp's up 4.8%, revenue up 4.5%

In observance of President's Day,
the D&D Daily will not be publishing
on Monday, Feb. 17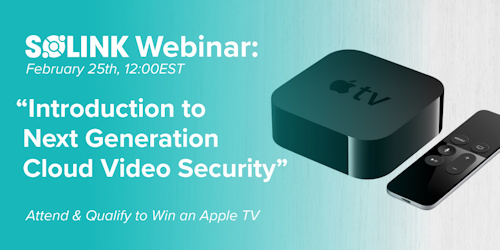 ---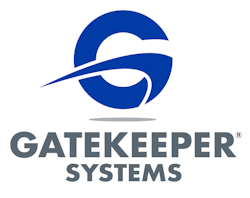 THREE LP SOLUTIONS WITH UNINTENDED CONSEQUENCES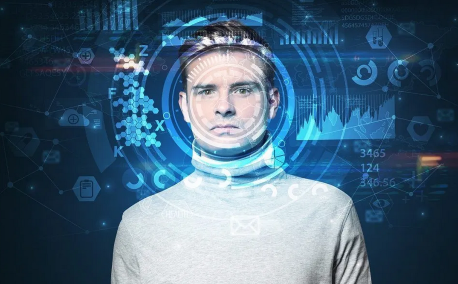 Everyone can agree that technology has made life easier and, in many cases, safer. People all over the world tend to race toward the newest technology, such as the latest iPhone, or the most recent Virtual Assistant, such as the Amazon Echo. In some cases, newly offered features on some of these devices are so minimal they hardly warrant a new product release. Yet, people still line up to be the first to purchase them. This technomania is rarely concerning because it doesn't affect the masses. Any decision to purchase these technologies is a personal one.

But what if retailers are too quick to adopt a technological solution that they feel will positively impact their business? Worse yet – what if Loss Prevention (LP) executives unwittingly purchase a technological solution that either doesn't work as intended or puts their respective organizations in a liability situation?

Anyone who thinks this is a far-fetched scenario should rethink their position. Here are three technological solutions retailers have implemented that can have disastrous results:

1. Entrance/Exit Gates

2. Self-Checkout

3. Facial Recognition Software
Click here to download Calibration Group's
'Three LP Solutions with Unintended Consequences'



---



Judge temporarily blocks Microsoft's $10-Billion Pentagon cloud contract after Amazon suit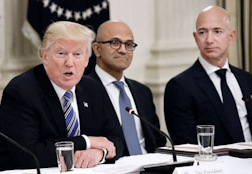 A federal judge Thursday ordered a temporary block on the JEDI cloud contract, which was awarded to Microsoft, in response to a suit filed by Amazon.

The Joint Enterprise Defense Infrastructure, or JEDI, cloud computing contract is intended to modernize the Pentagon's IT operations. The contract could be worth up to $10 billion for services rendered over as many as 10 years. Microsoft was awarded the contract on Oct. 25. cnbc.com

US Sen. Gillibrand Announces Legislation to Create a Data Protection Agency
The Data Protection Act (DPA) would create a consumer watchdog to give Americans control and protection of their data, promote a competitive digital marketplace, and prepare the U.S. for the digital age.

Introduced by U.S. Kirsten Gillibrand, the DPA will have the authority and resources to effectively enforce data protection rules - created either by itself or congress - and would be equipped with a broad range of enforcement tools, including civil penalties, injunctive relief, and equitable remedies. The DPA would promote data protection and privacy innovation across public and private sectors, developing and providing resources such as Privacy Enhancing Technologies (PETs) that minimize or even eliminate the collection of personal data. The U.S. is one of the only democracies, and the only member of the Organization for Economic Co-operation and Development (OECD), without a federal data protection agency, says a press release. securtitymagazine.com

Ohio man charged for laundering $300 million through Bitcoin 'mixer'
American law enforcement just illustrated how important cryptocurrency has become in the criminal world. Federal agents have charged Ohio resident Larry Harmon for allegedly running a darknet-based Bitcoin "mixer" that laundered the equivalent of roughly $300 million for drug dealers and other crooks. Helix, as it was called while it ran between 2014 and 2017, reportedly let customers pay to send Bitcoin in a way that hid the true source. It operated with "brazenness," the IRS' Don Fort said. Helix supposedly partnered with AlphaBay to serve the darknet black market's customers, and advertised Helix on the Grams search engine (which Harmon apparently ran) as a way to hide deals from police. engadget.com

3rd-Party Breaches - and the Number of Records Exposed - Spiked in 2019
In a recent analysis of data pertaining to security breaches in 2019, Risk Based Security uncovered a sharp increase in incidents involving companies handling sensitive data for business partners and other clients. The total number of such third-party breaches hit 368 in 2019, up from 328 in 2018 and 273 in 2017 — a 35% increase in two years.

In addition, the number of records exposed in these breaches skyrocketed 273% last year, from just over 1.7 billion in 2018 to 4.8 billion in 2019. On average, some 13 million records were exposed in each third-party breach in 2019, making it easily the worst year ever on record, according to the analysis. Data exposed in these breaches ran the gamut, including names, addresses, dates of birth, Social Security Numbers, credit card numbers, email addresses, and financial data. darkreading.com

Cybercriminals Swap Phishing for Credential Abuse, Vuln Exploits
Phishing attacks are growing less popular as cybercriminals learn they don't need to manipulate targets to gain access to their accounts. Instead they are breaking in with stolen credentials and known vulnerabilities, both of which are more difficult for enterprise victims to detect.

This trend is one of many highlighted in IBM's "X-Force Threat Intelligence Index 2020," which aims to provide an overview of the threat landscape to security pros often caught in the weeds of day-to-day alerts.

Phishing made up 31% of attacks in 2019, a notable drop from about half of attacks the year prior, according to the report. Exploits of known vulnerabilities came in second, spiking from 8% in 2018 to 30% in 2019. In third place were incidents using stolen credentials, a technique close behind at 29% of attacks. darkreading.com

Average tenure of a CISO is just 26 months due to high stress and burnout

Mac threats are growing faster than their Windows counterparts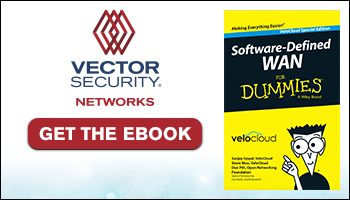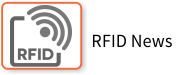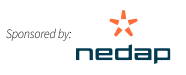 ---


adidas Store Developer David Sancho explains how adidas created an open entrance with the !D Top.

The concealed overhead RFID EAS Solution that combines excellent detection performance with the smallest possible impact on the store's design.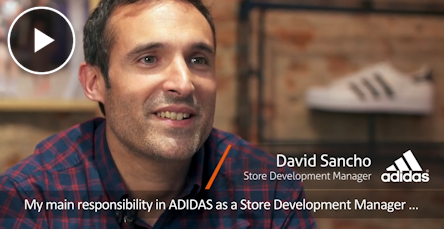 ---

---
Amazon stocks up on Chinese products as coronavirus disrupts supplies
As the coronavirus outbreak in China continues to plague local manufacturing businesses, the world's largest online marketplace is taking precautions.

Amazon placed off-cycle orders with some of its suppliers last week to increase inventory of Chinese-made products as it "prepare[s] for possible supply chain disruptions due to recent global events originating in China," according to an internal email obtained by Business Insider.

The news comes after Amazon told Reuters in the same week that its operation has not been interrupted by the virus that has lead to the deaths of more than 1,000 people and infected upwards of 43,000. Since then, Amazon has confirmed that the order was a cautionary move.

At least 40 percent of sellers on Amazon's U.S. marketplace are based in China. But many Chinese factories have been unable to resume production after the Lunar New Year holidays, as workers across China have been unable or unwilling to return to work due to travel restrictions and local law enforcement practices. Manufacturers, too, have struggled to reach suppliers and provide face masks for workers according to national mandates.

Anticipating shortages, Amazon has been placing orders with first-party suppliers to stock up on several weeks of supply for Chinese products— even offering suppliers extra shipping time and "proactively waiving" late-shipment fees for them.

To "ensure shopper experience and seller account performance," Amazon also published advice on its Chinese website Saturday for third-party sellers bracing for the market impact of the coronavirus outbreak. mashable.com

Chinese e-commerce giant JD.com to hire 20,000 people who can't work because of the coronavirus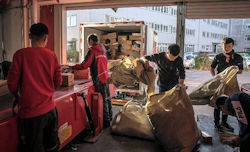 The Chinese government has made saving jobs a major priority as the coronavirus outbreak disrupts businesses and sends shockwaves across the world's second biggest economy. Now some of the most prominent companies in China are taking in displaced workers to help cushion the blow. JD.com (JD), one of China's largest e-commerce firms, has promised to open up more than 20,000 new positions. It's hiring warehouse workers, couriers and drivers.

Dada Group, a local on-demand delivery provider that is backed by JD, will create an additional 15,000 positions. JD.com's supermarket chain, 7FRESH, will also reach out to employees from restaurants, hotels, cinemas and retail outlets "that are temporarily closed due to the coronavirus," the company said in a statement. Alibaba (BABA) announced a similar plan this week.

Some workers have already found jobs through these initiatives. JD.com said Wednesday that its logistics unit has taken in at least 700 employees from more than 10 companies, adding that the firm is continuing to work with partners, staffing agencies and restaurants to recruit more people in thousands of cities. cnn.com

73% of Brands Selling on Amazon are Advertising on the Platform
The study found that nearly three-quarters (73%) of brands selling on Amazon are advertising on the platform, reflecting a 26% increase from last year. As Amazon works to become the No. 2 global leader in digital advertising, the analysis shows that nearly all brands (98%) using the company's advertising solutions find them valuable. martechadvisor.com

Walmart Pulls Plug on Unsuccessful "Personal Shopper" Service

Amazon (And Others) Brace For India's New eCommerce Tax
---
Tampa, FL: Fourth arrest made in diesel fuel theft cases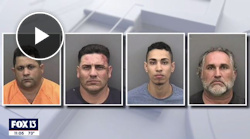 Another arrest has been made in a possible ring of thieves pumping diesel into concealed bladder tanks inside their vehicles, then paying the expensive bill with bogus credit cards. The vans, trucks and SUVs are modified, have false bottoms, and are converted to hide high-capacity tanks. The drivers can make multiple stops in under 30 minutes, swiping numerous fraudulent cards, and driving off with dangerous amounts of diesel. The group is responsible for the theft of over $1,000 in fuels and over 100 re-coded gift cards were seized by Hillsborough County Deputies. fox13news.com

Sioux Falls, SD: 2 charged with $20,000 theft from Verizon store
Two men are in custody after their arrest on suspicion of breaking into a Sioux City Verizon store and stealing more than $20,000 worth of phones and accessories. Daniel Wenzel, 33, is being held on charges of third-degree burglary and two counts of first-degree theft. Levi Iverson, 42, listed as a transient living is held on a $53,900 bond for third-degree burglary, possession of burglary tools and two counts of first-degree theft. Police responded to alarms at Verizon Wireless, at 3:15 a.m. Wednesday and found the glass of the front door broken out and a Ford pickup truck reported stolen on Friday backed up to the door and running. When officers entered the store, two suspects ran out the back door, dropping stolen goods, burglary tools and clothing as they fled. siouxcityjournal.com

Fairfield, CT: Pair Stole $1,800 In Items From Stop & Shop; associated
with ORC Ring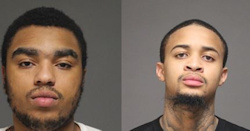 Two New York men believed to be associated with an organized theft ring face several charges after they were caught attempting to steal thousands of dollars in health and beauty products from a Fairfield grocery store. Officers were contacted about 6:30 p.m. Sunday by security at Super Stop & Shop about two men, later identified as Akanilli Dekattu and Tequan Robinson, who were seen on surveillance video putting health and beauty items in a large black bag. Police responded to the retailer and were outside when Dekattu and Robinson were leaving, according to the post, which said the men fled on foot, dropping the black bag in the parking lot. Both men were later apprehended by Police. Inside the suspect vehicle, officers found a second black bag containing a large amount of health and beauty merchandise that was determined to have been stolen from another Stop & Shop, the post said. Robinson and Dekattu stole $1,804.49 worth of items from the Fairfield store and the stolen merchandise in their vehicle was valued at $616.61. facebook.com

McLennan County , TX: Former probation officer arrested in multi-county
theft ring bust
A former McLennan County adult probation officer was arrested early Thursday in connection with what the McLennan County Sheriff's Office called a multi-county theft and burglary ring. Brittany Gail Hanzlicek, 29, was one of several suspects arrested this week on second-degree felony charges of engaging in organized criminal activity in the case, which involved a crime ring spanning McLennan, Lampasas, Navarro and Bell counties, officials said. Hazlicek was terminated from her position within the last month, authorities said. According to the arrest affidavit, Hanzlicek worked with several other people over several months to steal property and conceal it at her Speegleville home. The group coordinated to sell or trade the property for money or drugs, the affidavit states. Multiple search warrants uncovered property hidden around the county. McLennan County Sheriff Parnell McNamara estimated that more than $130,000 in property was taken from several private and commercial properties in Central Texas. wacotrib.com

Manteca, CA: 2 Arrested In Connection To Organized Retail Crime Ring In Manteca
Police in Manteca say their new effort to root out so-called organized retail theft crime rings has resulted in an increase in arrests and prosecutions. The department says these crime rings have been inflicting big financial losses to local businesses. An investigator has since been assigned as a pilot program against organized retail theft crimes. As a result, police say arrests and prosecutions of these suspects has increased. Police say a good example of the effort came on Wednesday when an officer on routine patrol pulled over a car for a traffic violation. The officer noticed some items in the car that led him to suspect the pair inside were involved in the crime ring. As it turns out, police investigators linked the pair to several organized retail crimes in Manteca. The pair has been identified as 32-year-old Jose Galindo and 19-year-old Josephina Perez, both Stockton residents. Galinda is being held without bail while Perez is being held on $1,000,000 bail. The large bail amount and felony charges often come as a surprise to the suspects, police say. Police hope these kinds of consequences get the attention of anyone else considering taking part in organized retail crime. cbslocal.com

Los Banos, CA: Repeat JC Penney thieves arrested after $2,400 grab and run theft
On February 13, 2020, two men walked into a JC Penney store and ran out after grabbing over $2,400 in merchandise. As the pair were leaving, they knocked down a Loss Prevention Officer who was trying to stop them. They then left in a truck and were stopped by police on Highway 152. The vehicle driven by the men has been used in a number of thefts from JC Penney stores in the Modesto and Merced areas. kmph.com


Shootings & Deaths
Raleigh, NC: Manhunt results in arrest of man suspected in murder outside Carolina Open Air Market
Investigators, following a 12-hour manhunt, arrested the man suspected in a deadly shooting Wednesday night at the Carolina Open Air Market, according to a news release from the Wake County Sheriff's Office. Luis Alberto Rodriguez, 32, is charged with murder. Investigators believe a physical altercation outside the store., between him and 31-year-old Joseph Brooks Lee ended with Rodriguez shooting Lee once.
Rodriguez is being held at the Wake County Detention Center. cbs17.com

Dedham, MA: Gas Station Clerk shot and wounded in Armed Robbery; non-life threatening injuries

---

Robberies, Incidents & Thefts
Fort Drum, NY: Three Fort Drum soldiers plead guilty in multiple gun store burglaries
Three Fort Drum, New York, soldiers have pleaded guilty to charges in connection with two gun store burglaries and now face up to 10 years in prison for the crimes. Rian Patterson, 23, and Devin Diggs, 20, were stationed at Fort Drum when they burglarized a firearms dealer in Gouvernuer, New York, on Sept. 14, 2019, and De Kalb Junction, New York, on Sept. 29, 2019. The pair pleaded guilty in federal court this week to federal firearms charges.
armytimes.com
Peachtree, GA: Man uses shopping cart to help stop shoplifting suspect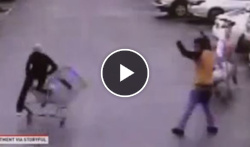 Police in Peachtree City, Georgia released footage on Feb. 13 to publicly thank a civic-minded shopper who used a cart to help them take down a shoplifting suspect. The Peachtree City Police Department said two people attempted to shoplift from a Home Depot store in the city on Jan. 18. As officers chased one of the suspects in a nearby Walmart parking lot, a man shoved a shopping cart into the path of the suspect, causing him to fall to the ground. The suspect was checked by paramedics at the scene but he was not injured.
kval.com
Philadelphia, PA: Thieves steal iPhones from AT&T store at Philadelphia Mills
Newly released video shows thieves stealing several iPhones from the AT&T store inside Philadelphia Mills in Northeast Philadelphia. Police said the suspects made their way into a back room and forced an employee to open a cabinet containing several iPhones. After taking the phones, the men fled through the former Franklin Mills mall. This happened back on January 27.
6abc.com
Chesterfield County, VA: Police nab suspect wanted for robbing Walgreens and CVS pharmacies in December
Magnolia, AR: C-Store Employees and others tied to $24,000 cash theft
Lancaster Township, PA; Giant Eagle charged with cash thefts total over $2,000
---

Sentencings
Charlotte, NC: Woman sentenced to Prison for Identity Theft and Financial Card Forgery


Recently, Marilyn Aragon, 21, pled guilty in a Charlotte, NC court to identity theft, obtaining property by false pretenses, and five counts of financial card forgery. She was sentenced to 12-24 months in prison; that sentence was suspended pending her successful completion of 36 months of supervised probation. Marilyn used stolen debit credit card numbers to purchase merchandise from a business in 2017 in and around Charlotte, NC. In one case Marilyn used a woman's Fifth Third Bank Debit MasterCard for weeks in December 2017. The victim stated that her stolen card was used at ATM's, 7-Eleven, Wal-Mart's, Harris Teeter, Food Lion, and Cook-Out.
newsmaven.io
Smith County, TX: Man involved in 2017 Gas Station robbery death, sentenced to 35 years in prison
---
Cargo
Theft
Cargo Theft: Truckers warned about theft ring at Illinois rest stops

The warning from the Illinois DOT reads: We are working with Illinois State Police to combat a theft ring that has impacted the westbound Three Rivers Rest Area on I-80 near Minooka for an extended period. It is now impacting the eastbound rest area as well. The theft consists of opening cab doors while truckers are sleeping and stealing their wallets. At the eastbound rest area, thieves are breaking into the cargo areas. We urge truck operators to use extra caution, lock all doors and secure their loads. We strive to keep the rest areas as safe as possible and appreciate your assistance in the matter.
cdllife.com


● AT&T – Philadelphia, PA – Robbery
● AT&T – Lexington, NC – Armed Robbery
● C-Store – Ascension Parish, LA – Armed Robbery
● C-Store – Glen Burnie, MD – Armed Robbery
● CVS – Petersburg, VA - Armed Robbery
● Gas Station – Dedham, MA – Armed Robbery
● Gas Station – Chicopee, MA -Armed Robbery
● Gas Station – Dayton, OH – Robbery
● Guns – Madison, AL – Burglary
● JC Penney – Los Banos, CA – Robbery/ Assault on LP
● Jewelry - Happy Valley, OR – Robbery
● Jewelry – Bakersfield, CA – Robbery
● Jewelry – Hammond, LA – Armed Robbery
● Jewelry – Bowie, MD – Robbery
● Restaurant – San Francisco, CA – Robbery
● Restaurant – Baton Rouge, LA – Burglary
● Restaurant – Fort Wayne, IN – Armed Robbery
● Verizon – Sioux Falls, SD – Burglary
● 7-Eleven – Glen Burnie, MD – Armed Robbery
● 7-Eleven – Spokane, WA – Robbery
● 7-Eleven – Jacksonville, FL – Armed Robbery

Daily Totals:
• 18 robberies
• 3 burglaries
• 0 shootings
• 0 killed
Weekly Totals:
• 83 robberies
• 43 burglaries
• 0 shootings
• 0 killed



---

None to report.
Submit Your New Hires/Promotions
or New Position
See all the Industry Movement
---

Feature Your Job Here For 30 Days -
70% Aren't On The Boards
Post your job listing
---
Featured Job Spotlights

Field Loss Prevention Manager
Oklahoma City, OK
As a Retail Loss Prevention Manager for Staples, you will manage and coordinate Loss Prevention and Safety Programs intended to protect Staples assets and ensure a safe work environment within Staples Retail locations...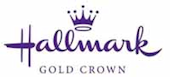 Risk Management and Asset Protection Manager
Kansas City, MO
This role is responsible for risk management, physical security, and loss prevention in Hallmark Gold Crown retail stores and will monitor internal and external theft, consumer and retailer fraud, and employee and consumer injuries...

Palo Alto, CA
The Investigative Analyst conducts various analysis and investigative services for a specific client in their Investigations Center. The Analyst will complete all-source research, gather pertinent data, review intelligence gaps, prepare case files and complete associated investigations and reporting requirements...

Regional Loss Prevention Manager

San Francisco or Los Angeles, CA
Primary Purpose: To protect the company assets, associates and customers in the stores located on the West Coast (majority of stores in California) and administer the established Loss Prevention programs that have been established at the stores of our three brands: Coach, Kate Spade and Stuart Weitzman....

Region Asset Protection Manager
Jacksonville, FL
Responsible for managing asset protection programs designed to minimize shrink, associate and customer liability accidents, bad check and cash loss, and safety incidents for stores within assigned region. This position will develop the framework for the groups' response to critical incidents, investigative needs, safety concerns and regulatory agency visits...

Featured Jobs
---
JOB TITLE
COMPANY
CITY/STATE
DATE ADDED

Vice President
SVP, Chief Safety & Risk Officer
Allied Universal
Santa Ana, CA
Jan. 6
VP, Asset Protection

Casey's General Stores

Ankeny, IA

Jan. 27
VP, Asset Protection, North America
Ralph Lauren
Nutley, NJ
Oct. 30
VP, Information Security
Tractor Supply
Brentwood, TN
Jan. 3

Director
Dir. Asset Protection SE
Home Depot
Atlanta, GA
Jan. 6
Program Dir. LP & Security
Peloton Interactive
New York City, NY
Nov. 12
Cybersecurity & Privacy Protection Dir.
PwC
Seattle, WA
Nov. 5
Dir. Safety
Sam's Club
Bentonville, AR
Feb. 11
Tony's Finer Foods
Chicago, IL
Jan. 16
Dir. Loss Prevention Stores
Tractor Supply Co.
Brentwood, TN
Feb. 11

Corporate/Senior Manager
Sr. Loss Prevention Manager
Gap Inc.
San Francisco, CA
Oct. 29
Information Security Strategy Manager
Gap Inc.
San Francisco, CA
Nov. 5
Mgr. Physical Security Programs & Technology
Grainger
Lake Forest, IL
Feb. 3
Mgr. Risk Management
Harvest Health & Recreation
Tempe, AZ
Oct. 30



---


---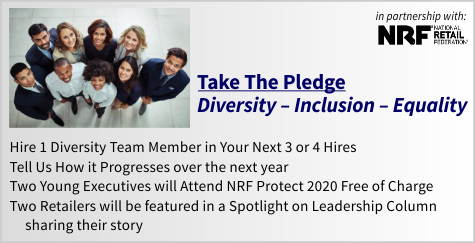 ---

The thrill of the chase intoxicates us all in the beginning and keeps most of us here for a life time. But ultimately it can also hold us back because it legitimizes our separateness and virtually eliminates the need to evolve with the retail business. Recognizing it and forcing yourself to learn beyond your specialty and embracing the relationships around you will poll vault your career and help you stand out even more.

Just a Thought,
Gus




(content subject to approval)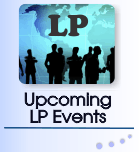 ---
Recruiting?
Get your job e-mailed to everyone... everyday
Post on our Featured Jobs Board!
Not getting the Daily?
Is it ending up in your spam folder?
Please make sure to add d-ddaily@downing-downing.com to your contact list, address book, trusted sender list, and/or company whitelist to ensure you receive our newsletter.
Want to know how? Read Here



36615 Vine Street, Suite 103
Willoughby, OH 44094
440.942.0671
copyright 2009-2019
all rights reserved globally