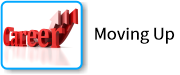 ---
Sean Finegan, C.F.I. named Director of Loss Prevention for Save Philly Stores, LP

Before he was named Director of Loss Prevention for Save Philly Stores, Sean served as Loss Prevention Manager for Insomnia Cookies. Prior to that, he spent more than four years with Signet Jewelers as Regional Loss Prevention Manager. Earlier in his career, he held LP roles with AutoZone, Save-A-Lot and Kmart Corporation. Congratulations, Sean!

See All the Executives 'Moving Up' Here

Submit Your New Corporate Hires/Promotions or New Position


---

The U.S. Crime Surge
The Retail Impact

Retailer Rolls Out Armed Security Teams
Hy-Vee unveils armed 'retail security team' amid theft surge

The Hy-Vee security team has experience in law enforcement and will be "equipped to protect the safety" of customers.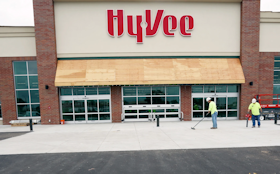 Customers at the Midwest grocery chain Hy-Vee will soon encounter armed security guards while shopping at stores in light of the recent surge in retail thefts. The Iowa-based retailer unveiled plans Wednesday for the launch of a retail security team to operate at stores across eight states.

While the chain has not said if a specific incident prompted the initiative, Hy-Vee Vice President of Security Jamie Sipes suggested in an interview that a recent uptick in retail thefts nationwide was a factor.

"I think across the country, we're seeing an increase in thefts and different crimes in retail locations," Sipes told KYTV in Missouri. "So Hy-Vee made the decision to move forward with a forward-facing security program that includes the tools that an officer would need to keep employees and customers safe."

Hy-Vee said the security officers, many of whom have backgrounds in law enforcement, will be trained in de-escalation techniques and "equipped to protect the safety" of customers and employees.

The chain released footage depicting the retail security officials dressed in uniform and equipped with badges, guns and tasers.

Hy-Vee said members of the retail security team are already on site at "several stores." The company is actively recruiting for security roles and plans to add a security presence at stores in eight states "in the near future."

Hy-Vee opted to start its own security operation after previously relying on outside contractors, the Kansas City Star reported. The grocery chain operates approximately 285 stores across eight Midwestern states and employs more than 93,000 workers. nypost.com

Retail Thieves Earning More Than Drug Dealers?
How Retail Theft Rings Use Facebook Marketplace to Sell Stolen Goods

One thief said he made $2,500 a day stealing power tools before he was arrested: "You make more money than you do selling drugs, and it's less jail time"

Police say it's a growing illegal industry: massive, organized retail theft, in which internet-savvy criminals shoplift pricey items from the shelves of big-box retailers and sell them on Facebook Marketplace and similar sites.

Detective Sgt. Todd Curtis of the Perrysburg Township Police Department in Ohio is one of a trio of investigators who began busting organized shoplifting rings long before a wave of cities began acknowledging the problem in recent weeks. He recently helped arrest a 44-year-old man selling a stolen Husqvarna chainsaw on Facebook Marketplace after Lowe's and Home Depot reported several of their stores in the area were hit by a shoplifting crew.

For the past two decades, law enforcement has struggled to keep up as one platform succeeded another as the preferred marketplace for stolen goods. But law enforcement agencies say Facebook Marketplace, which has increasingly become a go-to destination for organized rings because of its ease to offload their loot, has already gained a reputation among investigators for being so slow to respond and cooperate that officers often have to give up or invent workarounds.

"It's just a perfect storm of a lot of bad things being enabled all at once," said Sucharita Kodali, a principal analyst at Forrester, a market research firm. "The fact that they're so prevalent, the fact that there is absolutely no regulation around them, the fact that the marketplaces themselves are explicitly exonerated from illicit activity, which is a huge, huge flaw."

California, Illinois and other states are reassessing their yearslong push to scale back property crime enforcement as viral videos circulate featuring "smash-and-grabs" at high-end shops across the country. nbcchicago.com

The War Over Retail Crime Data
LAPD warn of crime wave, but data shows theft, robberies down

A recent rash of retail crimes has resulted in calls for increased police funding.

The numbers tell one story, but recent messaging from the Los Angeles Police Department appears to be telling another.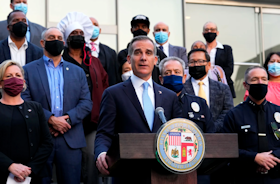 Robbery, burglary and theft are down in Los Angeles compared to 2019, according to the latest crime data from the police department. But in recent weeks, police have indicated those types of crimes are rising, pointing to incidents involving "smash-and-grab" shoplifters who descended on high-end shopping districts at the height of the holiday shopping season.

At a Dec. 2 news conference, L.A. officials announced the arrests of 14 people in smash-and-grab crimes and retail thefts from Nov. 18 through 28. Los Angeles Police Chief Michel Moore described the incidents as a wave of "violent and dangerous crimes."

"The rash of these smash-and-grab type crimes have placed community members and store employees in significant danger due to the violence that's associated with them," Moore said then.

The retail crimes have prompted city officials to renew support for the police department, including backing a 12 percent budget increase.

Moore told the Los Angeles Police Commission on Dec. 7 that the crimes were part of a larger "surge" of violence that was "expanding," and he said the LAPD and commission need to "draw particular focus and laser attention to it and amplify it. Because that's the only way we get results."

Statewide, California Gov. Gavin Newsom this month pledged $300 million to combat retail theft.

Critics of City Hall and the Los Angeles Police Department say the smash-and-grab incidents, while alarming, have been happening for at least the better part of a decade. They argue the incidents have yet to create anything approaching a spike on a graph and are being used to scare residents, lobby for officer raises and decry justice reform.

"We're not saying crime doesn't exist," said Ricci Sergienko, an organizer with the People's City Council, a coalition of social and climate justice organizations. "We're just saying the cops' own statistics don't match their narrative." nbcnews.com

Theft-Driven Store Closures of 2021
Major retail chains that closed in 2021 due to dwindling profits, spike in thefts

Several retailers have started to shift to e-commerce in effort to boost profit


Several retailers have announced the closure of locations in various cities, citing a number of factors, from changing consumer attitudes and future health needs to issues with spikes in crime.

CVS Health announced in November that it planned to close around 9% of its nearly 10,000 locations, with further closures of 300 stores each year for the next three years. Rite Aid also said it would close 63 stores in order to reduce costs and boost profits.

Macy's also cited a shift to e-commerce as a major factor in closing physical locations, with the pandemic lockdown in 2020 showing many retailers the frailty of the brick-and-mortar model. JCPenney and Neiman Marcus filed for bankruptcy last year after weeks of lockdowns starved the retailers.

But Walgreens in October said that it needed to close several locations - all in San Francisco - in response to shoplifting concerns. The retailer said it increased security measures at locations across the city to the tune of 46 times the average.

Target also admitted that it would close a few locations in San Francisco over security concerns, according to ABC 7. That city has become a "shoplifter's paradise," according to the Wall Street Journal, after District Attorney Chesa Boudin effectively decriminalized theft below $950.

Nearly two dozen CEOs of prominent retailers, including Home Depot, Best Buy and CVS, in early December signed a letter to Congress urging action to address the "growing impact of organized retail crime on retail employees and communities." foxbusiness.com

RELATED: These Stores Are Closing Due To Looting And Lost Profits

Deadly Burlington Store Police Shooting in LA
(Update) Groups call for arrest of LAPD officer involved in Burlington store shooting that killed 14-year-old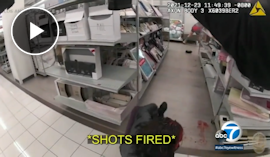 Several Los Angeles-area groups are calling for the arrest and prosecution of the police officer who inadvertently shot a 14-year-old girl to death while confronting a suspect inside a North Hollywood Burlington store.

On Sunday, demonstrators rallied outside of the Los Angeles Police Department headquarters in downtown, calling for the arrest of Officer William Jones - who was identified by police last week as the officer involved in the shooting.

Valentina Orellana Peralta was with her mother in a dressing room trying on dresses two days before Christmas when she was struck by a police bullet that passed through a wall on the second floor of the Burlington store on Victory Boulevard.

She died in the arms of her mother, who said she and her daughter sat down and hugged when they heard the commotion in the store. The force of the gunshot that struck the teen threw them both to the ground, the girl's mother said.

Last week, police released body-camera footage and other details of the shooting when officers responded to reports of a man assaulting people, and possibly firing shots, inside the Burlington store. The demonstrators on Sunday said they want the officer to be charged with involuntary manslaughter. abc7.com

25% Spike in Law Enforcement Deaths - 482 Year-to-Date
19 Deaths in December: 9 COVID - 5 Gunfire - 4 Auto-Related - 1 Weather
In December, 19 law enforcement officers died in the line of duty. The cause breakdown (for December 2021 only) is: 9 COVID-related, 5 gunfire, 4 auto-related, and 1 due to weather / a natural disaster. This means that the year-to-date total for line of duty deaths is at 482, a 25% increase from the same time last year.

The Officer Down Memorial Page extends our deepest condolences to the families, friends, and agencies who lost a loved one to a line of duty death this past month. We encourage our supporters to read the memorials of each of the officers who died in the line of duty. odmp.org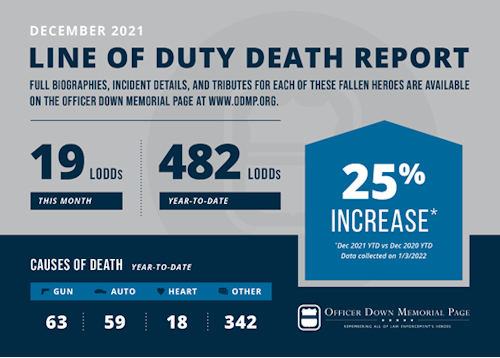 Smash-and-grabs and follow-home robberies captivated L.A.
The real story was complicated
A series of high-profile crimes in upscale parts of Los Angeles - the so-called smash-and-grab and follow-home robbery - have gotten widespread attention in recent months. Police have deployed officers to malls and shopping corridors such as Rodeo Drive and Melrose Avenue. Right-wing media have seized on the robberies as proof that crime in California is out of control.

Yet for all the attention they have received, the brazen crimes make up only a fraction of the city's burglaries and robberies, which overall have not seen a significant increase.

Citywide, burglaries are down 8% and robberies up 5% over 2020. Far more serious is the rise in homicides: 389 this year, an increase of 12% from 2020 and 51% from 2019.

But the smash-and-grabs and follow-home robberies have managed to captured the city's attention in ways the climbing homicide rate could not, roiling the political discourse over crime, policing and how the judicial system punishes lawbreakers.

The Times identified several people arrested on suspicion of committing smash-and-grabs, follow-home robberies and similarly brazen heists in which people have simply grabbed merchandise off shelves in full view. Through interviews with police and some of the suspects and a review of court and probation records, The Times found that a wide range of people - from a group of Romani women from Orange County to crews of reputed gang members from South Los Angeles - have been implicated in the crimes. latimes.com

Retailers Support New ORC Legislation
Ohio bill looks to address retail theft sprees
Reacting to organized theft rings, including the more recent phenomenon of smash-and-grabs, as well as the sale of counterfeit knock-offs, the Ohio House and Senate recently passed separate bills requiring online marketplaces to know exactly who that "high-volume seller" is using their platforms. And then those marketplaces would have to make some of that information available to buyers.

The bills are supported by traditional retailers - big names such as Walmart, Home Depot, and Walgreens - that seek to level the playing field with sometimes faceless online competitors that suspiciously undercut their prices. They hope to make themselves less of a theft target.

But the digital marketplace - including names such as eBay and Etsy - has pushed back, arguing that the bills would place a regulatory burden on legitimate small businesses that depend on online sales while having little direct impact on the actual crime of stealing from store shelves.

"While we share the goal of protecting consumers and curtailing organized retail crime, this bill does little to achieve that goal and instead imposes regulations that will discourage Ohio small businesses and entrepreneurs from increasing their sales on online marketplaces," the Coalition to Protect America's Small Sellers, which counts eBay and Etsy among its members, said in testimony submitted to the House Commerce and Labor Committee.

House Bill 272 would define a "high-volume seller" as one who, over the course of one year, has made at least 200 sales worth $20,000 or more via an online marketplace such as Amazon, Facebook, or eBay. Once that threshold is surpassed, the marketplace would have 10 days to obtain such information as the seller's name, contact information, and banking and tax information.

The online marketplace must then make the nonconfidential details - such as name and contact information - of those sellers available to their customers via digital confirmations of orders. Failure of a seller to comply could lead to a ban from the platform. toledoblade.com

Amid mob theft scare, Bay Area property crime in 2021 was modestly up and down
Many cities - San Jose and Berkeley, for two - enjoyed a second consecutive year of decreases in property crime. And even those that endured year-over-year increases still have not risen back to pre-pandemic peaks.

Oakland saw a 7.5% increase in all property crime from 2020 but is still down 12.3% overall from 2019.

San Francisco, up 11.8% in property crime from the year before, remains 11.2% below its 2019 levels.

Even Walnut Creek - where a mid-November mass attack on a downtown Nordstrom reverberated nationwide - has seen property crime decline 9% from two years ago.

The data underscore a couple of things: Just how dramatic an impact the coronavirus pandemic has had in lowering property crime rates - a phenomenon experts still struggle to explain - and the power of high-profile crimes to shape public perception. Continue Reading

Gov. Newsom unveils plan to aggressively fight and prevent crime in California

NYPD to Log All Traffic Stops for Law to Curb Racial Profiling

How organized shoplifting rings work, and how police in one Ohio town are fighting back

Illinois rep introduces retail theft legislation: 'We have to change course'
---

COVID Update

507.6M Vaccinations Given
US: 56.1M Cases - 847.4K Dead - 41.5M Recovered
Worldwide: 290.7M Cases - 5.4M Dead - 254.6M Recovered


Former Senior Loss Prevention Executive
Know of any fallen LP exec? Let's remember & recognize.
Private Industry Security Guard Deaths: 336
Law Enforcement Officer Deaths: 577
*Red indicates change in total deaths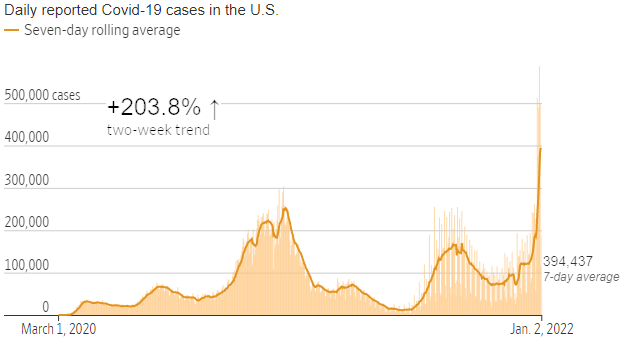 Winter Wave of Omicron
A 'tsunami' of omicron variant COVID-19 cases are coming, WHO warns
The World Health Organization warned Wednesday that the world will soon see a "tsunami of cases" of COVID-19 which will stretch throughout the winter.

Tedros Adhanom Ghebreyesus, WHO's director-general, said the highly transmissible omicron variant and the fast-spreading delta variant will lead to the surge of cases, per The Financial Times.

The WHO director-general warned that the omicron variant can be really dangerous because of hospitalizations. Early research has found the omicron variant has led to less severe COVID-19 symptoms and hospitalizations among the fully vaccinated, as I wrote for the Deseret News. But that doesn't mean hospitalizations and deaths will stop overall.

Per The Economist, the omicron variant has such high transmissibility that it could lead to more hospitalizations and deaths, which could destroy the hospital system. deseret.com

Cases Skyrocketing - Less Severe - Fewer Deaths
Nearly 45,000 new coronavirus cases reported in L.A. County over the holiday weekend
L.A. County recorded 23,553 new cases on Saturday and 21,200 more on Sunday, far above last winter's peak average of 16,000 cases a day.

County health officials urged residents to curtail higher-risk activities, such as indoor events where people are unmasked for long periods of time and crowded outdoor gatherings.

Actual case counts were likely even higher than those reported over the weekend, when numbers tend to be tamped down by undercounting, officials said. Still, the increased spread of the virus has been obvious; with 7,425 new cases on Wednesday, a number that more than tripled by Saturday.

With the spread of the outbreak outstripping last winter's peaks, public health officials could take some solace in the fact that the now dominant Omicron variant remained less deadly than earlier strains of the coronavirus.

Data show young adults are driving the surge in Southern California. Rates among the youngest adults - those 18 to 29 - are more than eight times higher than one month ago. And among adults in their 30s and 40s, cases are six times as high.

Yet, fewer patients have been hospitalized with COVID-19 in this fifth surge than the last two. Health officials have voiced optimism that symptoms in cases linked to Omicron are less severe than other variants. It's also likely that disease severity is lower because so many people have been vaccinated. latimes.com

Closed Stores in NYC - Omicron's Retail Impact
Omicron Takes a Toll on Businesses, From Airports to Bars and Supermarkets

Surging Covid-19 infections have led to canceled flights, closed stores and working overtime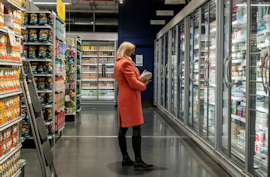 The rapid spread of Covid-19's Omicron variant is weighing on U.S. businesses, keeping more workers home sick or quarantined and leading some companies to cut services and reduce hours.

The rise of U.S. Covid-19 infections to record levels in recent days has driven thousands of canceled flights, prompted retailers to train available employees on new jobs, and closed some stores altogether, companies said. The rapidly spreading Omicron variant is hitting businesses at a time when consumers' demand for products and services has surged, and many companies already are struggling with staffing and supply-chain challenges.

Supermarket operators said they anticipate the Omicron variant's spread will drive increased absences among cashiers, stockers and other employees in the days ahead, deepening staffing problems the grocery sector has faced for months.

In Williamsville, N.Y., Tops Markets LLC said it is relying on overtime and asking available workers to cover additional shifts across the company's 162 grocery stores. The company said it is training employees across multiple departments as it monitors what the chain's officials called a significant increase in the number of Covid-19 cases among its workers.

Increasing infections have led some retailers to temporarily close stores, such as Apple Inc., which limited access to New York City-area locations, including its iconic Fifth Avenue flagship.

Some business leaders, including executives of Delta and JetBlue, this month called on the Centers for Disease Control and Prevention to reduce its recommended isolation time for vaccinated people, a move they said would help get healthcare workers, airline crew members and others back on the job more quickly. The CDC last week cut its recommended isolation time to five days from 10, citing new research and the stress on businesses due to worker absences. wsj.com

COVID Safety in the Workplace
Employer must face worker's lawsuit over husband's Covid death - Calif. court

The worker says she contracted Covid-19 because the company failed to ensure safety in the workplace.

A California candymaker must face a lawsuit by an employee who says she caught Covid-19 at work and gave it to her husband, resulting in his death, a state appeals court held on Tuesday, upholding what appeared to be the first ruling allowing a worker's lawsuit against an employer over a family member's Covid death. cnbc.com

Employer Vaccine Mandates Heads to Supreme Court
Will Biden's vaccine mandates survive the Supreme Court?

This week, the Supreme Court will hear challenges to two of the Biden administration's federal vaccine mandates

President Joe Biden's effort to curtail the COVID-19 pandemic with vaccine mandates has faced pushback from the beginning. But this week, two of his key policies will encounter their toughest obstacle yet.

The Supreme Court on Friday will consider whether Biden's rules for federally funded health care facilities and employers with more than 100 workers can take effect across the country. A key question in both cases is whether the federal government has the authority to craft and enforce vaccine mandates.

Administration officials have said they are prepared to defend the policies and feel confident about their legal footing. deseret.com

What's the Store's Employee Population Impact This Week?
Omicron-related disruptions cause over 2,400 flights canceled on Sunday in U.S.
Globally, more than 11,200 flights were delayed. Transportation agencies across the United States were also suspending or reducing services due to coronavirus-related staff shortages.

The rise in U.S. COVID cases had caused some companies to change plans to increase the number of employees working from their offices from Monday.

U.S. authorities registered at least 346,869 new coronavirus on Saturday, according to a Reuters tally. The U.S. death toll from COVID-19 rose by at least 377 to 828,562. reuters.com

CES to now end sooner than planned as Omicron cases surge
CES will now end a day earlier (Jan. 7) than planned, the organizer of the global technology and gadget show said, after companies including Amazon.com Inc and General Motors Co dropped out of attending the Las Vegas event in person due to Omicron concerns.

As worries over the new variant loom, many companies have withdrawn from presenting in-person at the event, planned both virtually and in-person, that begins on Jan.5 with over 2,200 exhibitors.

Over the last few days, a host of firms including Advanced Micro Devices, Proctor & Gamble, Alphabet Google, Facebook parent Meta Platforms have also dropped their in-person plans. read more

All attendees in Las Vegas will be required to be fully vaccinated and masked. COVID-19 test kits will also be provided at the venue, according to CTA's statement. reuters.com

As Omicron Spreads, Officials Ponder What It Means to Be 'Fully Vaccinated'
The Biden administration is signaling that it may change the definition of "fully vaccinated" to require booster shots, a prospect that could affect what 140 million Americans can and can't do in public. nytimes.com

NJ Walmart Temporarily Closes After Employee COVID Outbreak, Worker Says

L.A. County coronavirus transmission rate at highest point since early months of pandemic

The CDC Might Recommend Asymptomatic People Test Negative For COVID-19 Before Breaking Isolation

Puerto Rico Faces Staggering Covid Case Explosion


Big City Vaccine Mandates Take Effect

New York, NY
New York City Tries New Approach: Vaccine Mandate for Private Employers

As coronavirus cases surge in the city because of the Omicron variant, some employers said a sweeping new vaccine mandate was the least of their concerns.

On Monday, Mayor Bill de Blasio's vaccine mandate for private businesses went into effect, a requirement that his administration says is the most sweeping in the nation and among the most ambitious in the world.

In New York City, coronavirus vaccines were already required for public sector employees, as well as patrons and staff at restaurants, indoor entertainment venues and gyms. Now, all other private employers in New York City must verify that their on-site workers have received at least one dose of a vaccine. If employees have opted for a two-dose vaccine, they must submit proof that they have received the second dose within 45 days. nytimes.com

Mayor Adams continues NYC's COVID state of emergency, upholds indoor vax mandate
Mayor Eric Adams signed two executive orders Saturday as he kicked off his new administration.

One order continued the state of emergency put in place by Mayor Bill de Blasio's administration to deal with COVID-19, and the other maintained the "Key to the City" order that requires proof of vaccination in designated indoor settings. nypost.com

Chicago, IL
COVID-19 vaccine mandate starts Monday, but how will Chicago restaurants enforce it? Here's what to know.

Chicago's vaccine mandate arrives Monday as COVID-19 cases skyrocket yet again, near and far.

Those looking to dine or drink inside restaurants and bars must provide proof of vaccination for anyone 5 years or older, plus - and this is key - photo identification for anyone 16 and older with a name matching the name on the proof of vaccination. Restaurant workers are able to show a negative test result in lieu of proof of vaccination, but customers cannot.

The city has pledged to monitor compliance, and restaurants flouting the rule will be subject to fines and closure of one day or potentially longer "for egregious situations," Miguel Campos, supervisor of business compliance investigations for the Department of Business Affairs and Consumer Protection, has said.
chicagotribune.com

Philadelphia, PA
Philly's new vaccine mandate starts today. Here's what you need to know

The mandate is the latest effort by health officials to curb the spread of the highly transmissible omicron variant.

Starting Monday, a new citywide mandate will require customers at indoor restaurants and bars, sports venues, movie theaters, and other locales to show proof of vaccination. For a short period of time - Jan. 3 to Jan. 17 - the venues can also accept proof of a negative COVID-19 test from a lab within the previous 24 hours. inquirer.com

New Orleans vaccine mandate for children entering businesses starts Monday
---

2022 Security Budgets
Security budgets may double or triple in 2022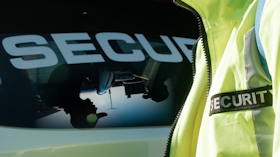 As the COVID-19 pandemic began around the world in early 2020, budgets decreased as businesses shuttered their doors. According to Global Guardian Founder and CEO Dale Buckner, security budgets have the potential to double or triple in 2022.

Buckner says physical security budgets plummeted as employees left the office and enterprise organizations under duress looked for department funding to cut. While two-thirds of security budgets increased in 2021, they still have yet to reach 2019 levels. 2022 has the potential to change that.

"The reality is, as we come back to life, active shooter and mass casualty events are not going to go away - they're going to come back," says Buckner. COVID-19 created new security challenges that have yet to be solved, and as schools and businesses reopen and remain open during future surges, the security risks of the past return as well. In order to protect themselves from past, current and future threats, enterprise organizations need to reinvest in physical security.

Another factor contributing to budget increases in 2022 is executive protection. According to the Ontic 2021 Mid-Year Outlook: State of Protective Intelligence Report, 58% of CEOs who expressed a stance on political issues received physical threats. Of those CEOs who did not express a position, 40% still received threats. Additionally, 56% of enterprise leaders who encouraged health measures like vaccination or mask-wearing received physical threats. Against the backdrop of this increased threat landscape, executive protection has grown in importance among physical security professionals.

In an uncertain and rapidly changing threat landscape, organizations can protect themselves with integrated security strategies. Another factor increasing security budgets in the New Year will be insurance - as physical and cyber threats compound, organizations looking to secure themselves on all fronts will see higher insurance premiums as supply chain, cyber and physical risk increases. Buckner emphasized the importance of the lessons learned by challenges early on in the pandemic, saying that security professionals need to identify and remedy any weaknesses in their strategy exposed by the pandemic.

Security officers, executive protection and acting quickly to solve challenges highlighted by COVID-19 will all lead to increases in security budgets in 2022. With the threats of today combined with the security risks of pre-pandemic times, enterprise security leaders will need to work proactively and reactively to fully secure their organizations. securitymagazine.com

Another Facial Recognition Lawsuit
Hawthorne Race Course sued over facial recognition security system at horse racing track
The owners of Hawthorne Race Course have improperly used a facial recognition security and surveillance system to scan the faces of everyone who visits its horse racing track, claims a new class action lawsuit under Illinois' biometrics privacy law.

According to the complaint, the system captures footage of every visitor to Hawthorne's track, at the time they enter the facility, using cameras mounted on the ceiling. The system then scans visitors' faces, based on their so-called facial geometry, which is considered a unique biometric identifier.

The system then allegedly compares those facial scans against a database curated by Hawthorne, to allow track operators and DigiTek to weed out "unwanted visitors" to the track.

The complaint asserts Hawthorne has improperly scanned the faces of visitors, like Mala, without first securing written authorization from those visitors to scan their faces, and share the digital scan data with DigiTek or anyone else for the facial comparisons. cookcountyrecord.com

Retail Holiday Sales Jump 11%
Holiday sales soared, with e-commerce notching huge gains, a report says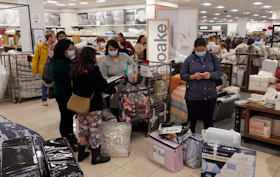 Retail sales in the United States jumped nearly 11 percent this season compared with the holiday period in 2019, the year before the pandemic upended the global economy, according to a report Mastercard published on Sunday.

The report, Mastercard SpendingPulse, showed an 8.5 percent increase in retail sales over the holiday season, defined as Nov. 1 to Dec. 24, compared with last year. The figures exclude automobile sales.

Sales in stores were up 8.1 percent compared with last year, while e-commerce sales were up 11 percent. Compared with 2019, before the pandemic brought about an explosion of online ordering, e-commerce sales jumped over 61 percent.

Online sales made up 20.9 percent of all retail sales this year, according to the Mastercard report. In 2019, online sales accounted for just 14.6 percent of all retail sales, underscoring how the pandemic has accelerated the shift to e-commerce.

Indeed, despite early fears, holiday shoppers received their gifts mostly on time, with many shopping early and in person. Retailers, as well, placed merchandise orders early and tried to head off other bottlenecks. For their part, delivery companies ramped up hiring to handle the deluge of packages, which crushed the Postal Service last year. Nearly all packages delivered this year by UPS, FedEx and the Postal Service arrived on time or with minimal delays, according to ShipMatrix. nytimes.com

Retailers brace for record returns
Early results are in and holiday retail sales increased 8.5% year-over-year from November 1 through December 24, according to Mastercard Spending Pulse. Mastercard reports sales rose 8.1% in-store and 11% in e-commerce.

Online sales accounted for 20 percent of all consumer spending during the holiday season, according to Mastercard Spending Pulse. That means that large numbers of returns are bound to follow. Retailers could be looking at returns totaling up to $114 billion if traditional return rates apply.

Drilling down by retail category, Mastercard found that apparel stores advanced the most with sales up nearly 50% over previous year. Jewelry stores saw a nearly one-third increase in sales and even department stores got a 21% kick.

If returns continue on at last year's pace and retailers reach NRF's originally projected $843.3 to $859 billion sales projection, then retailers can expect to receive some $112 to $114 billion in goods back this year, including some $43 to $45 billion from e-commerce sales.

Some retailers are going to be harder hit than others since returns are not spread evenly across retail. For example, e-commerce purchases are returned at a rate more than double that of purchases made in-store. Returns may rise as high as 40% for some retailers, suggested David Sobie, CEO of Happy Returns. forbes.com

Bugs Prompt H&M Store Closure
H&M Store Closes After Employee Shared Photos Of Bed Bugs On Clothing For Sale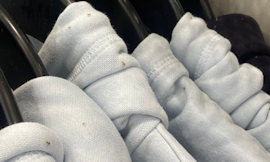 An employee at H&M's World Trade Center location in New York tweeted that a customer discovered lice on the clothes on the store. Others debated and said it was bed bugs since lice are tiny.

After alerting managers to the issues, instead of closing the store, they simply roped off the section, according to an employee. That prompted the women to air out the clothing brand's dirty laundry on Twitter Wednesday. The H&M employee shared photos of the bugs literally crawling on clothing in the store.

The post led to a flurry of negative comments, tearing down the brand for its unsanitary conditions and not closing the store for the outbreak. The employee made it a point to say this was the first time she has witnessed insects on clothing and that they weren't on display long because they receive new shipments everyday.

An H&M representative told the Daily Mail the store is taking the matter seriously and has closed the store to sanitize it. yahoo.com

TMA Monitoring Center Excellence Awards

---

Senior LP & AP Jobs Market
Director, Security Risk Operations job posted for Microsoft in Redmond, WA


In this role, you will be responsible for leading the GSRO team while also providing guidance and insights to Microsoft and leadership, analyzing data, owning a budget, and identifying strategic opportunities. This is a senior position in the Global Security organization and has responsibility in all the countries in which Microsoft operates. The GSRO team consists of the Virtual Security Operations Center (VSOC), Special Asset Security, Event Security, Intelligence, Executive Threat Intelligence, Travel Safety, Global Risk Programs, and the Security Program Management Office (PMO). careers.microsoft.com

---

Last week's #1 article (Week of Dec. 20, 2021) --

Rite Aid to close 63 Stores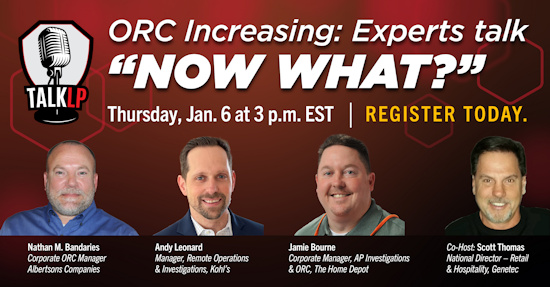 ---





Retail Predictions 2022:
The End of Business as Usual
January 26, 2022 - 1:00pm EST
Not that long ago we were speaking about the "retail apocalypse" - the end of physical stores and retail moving entirely online. The pandemic that followed became a 5 to 10 year accelerator of digital transformation trends that were already underway in all industries including retail.

Fast forward to 2022, what will the new year bring to the retail industry? What are the key trends the pandemic has accelerated? From store operations to loss preventions what will be most important in 2022? What were the key lessons learned from the just completed holiday season? What is the post pandemic future of the retail industry?

Join our panel for this lively data infused discussion of the recent past and how it is setting up the future of retail starting in 2022.

● Tony D'Onofrio is recognized as a global influencer in retail, security and emerging technologies, and he regularly engages with the world's largest retailers.

● Greg Buzek, President IHL Services (Retail Research Group)

● Jeff Roster, Advisory Council Member at George Mason University Center of Retail Transformation (former Gartner Retail Analyst)

At the end of the webinar, our sponsor, Prosegur Security, will award five LPF scholarships to attendees by random drawing.

This webinar is presented by the Loss Prevention Foundation in partnership with Prosegur Security and qualifies for 1 continuing education unit (CEU) towards your LPC recertification or CFI recertification.


---
Cybercrime 'Groundhog Day'
In the Fight Against Cybercrime, Takedowns Are Only Temporary

Disrupting access to servers and infrastructure continues to interfere with cybercrime activity, but it's far from a perfect strategy.

Emotet's revival highlightshow many botnet takedowns lack permanence. Along with the resuscitation of TrickBot in 2020, the resurgence of Emotet demonstrates that the industry and government agencies should take a hard look at whether the tactic needs to be revisited or revised, says David Monnier, a fellow with threat intelligence firm Team Cymru.

"It is an incredibly valid question that we should be asking, as we do with anything: If you are not getting the results you want, should [you] be doing something different instead?" he says. "Are we getting better or is this [the movie] 'Groundhog Day'?"

Temporary Disruptions

More than a decade ago, Microsoft pioneered using legal measures to allow private companies to take down botnets. More than a score of takedowns later, multi-organizational efforts - which now often include law enforcement and private-industry partners - often only temporarily disrupt botnet infrastructures. Trickbot's operators, for example, started reviving the network within a few weeks of the initial takedown.

In Emotet's case, the takedown led to a 10-month hiatus, during which the botnet's operators appear to have made changes, such as moving away from the increasing use of cybercriminal services for parts of the infection and payload chain, says Scott Scheferman, a principal cyber strategist at Eclypsium, a firmware- and hardware-security firm.

"These actors have a lot of resilience and a ton of money. As a result, they can adapt easily," he says. "They are going back to the triad of distribution, a Trickbot loader, and ransomware drop. They are pulling back into themselves centrally, rather than using everything as a service."

Consistent Effort

Some takedown efforts have led to success. The takedown of the Necurs botnet - which acted as a distribution platform for other malware, such as GameOver Zeus and Trickbot - appears to have largely worked. The botnet, which had gone silent and previously returned, largely disappeared in March 2020 following a takedown spearheaded by Microsoft and Bitsight.

Still, many attackers learn from such actions and return, improving their tactics, techniques, and procedures (TTPs). Fortunately, defenders and law enforcement are also getting more efficient in takedown efforts, says Team Cymru's Monnier. While the balance currently seems to favor attackers, if disruption efforts take less time for defenders to accomplish and more time and effort for attackers to recover from, taking down servers and infrastructure - while temporary - will be worth it, he says. darkreading.com

Influx of New Ransomware Players
As Ransomware Variants Shift, Incidents 'Still on the Rise'

LockBit 2.0, Conti and BlackMatter Dominated Attacks in Q3, Researchers Find

For anyone hoping to celebrate the decline and fall of ransomware by year's end, think again. Security researchers say that the ransomware soap opera remains alive and well: Some ransomware groups have exited, others have simply rebranded, the influx of new players remains constant, and highly skilled affiliates as well as initial access brokers continue to ply their trade.


Many ransomware groups continue to employ a ransomware-as-a-service model. In this model, the RaaS developer or administrator typically maintains the ransomware and a payment portal for victims and may run some attacks themselves. But typically, they'll rely on business partners - aka affiliates - who receive a customized version of the ransomware and use it to infect victims. For every victim who pays, the affiliate receives a cut.

Providers of RaaS services continue to change. Affiliates, meanwhile, may also change who they're working with, and sometimes work with more than one group at a time. All of this can make it difficult to predict what groups might target which types of victims, based on their sector, geography or size, some experts say.

4 Groups Dominate

Which ransomware operations are most active? From July through September, threat intelligence firm Intel 471 says it tracked 612 attacks tied to 35 different ransomware variants. But just four variants together accounted for the majority of attacks it tracked:

● LockBit 2.0: 33%
● Conti: 15.2%
● BlackMatter: 6.9%
● Hive: 6%

What's notable is that three of those four groups were relative newcomers. Hive, for example, was first spotted on June 26. By August, the FBI had issued a flash alert over Hive, after the group hit Memorial Health System in Ohio, among other victims. govinfosecurity.com

More Regulations Coming in 2022
Companies Face Stricter Cyber Rules in 2022

State-sponsored hacks and ransomware attacks pushed the U.S. into aggressive cyber policies that end the era of voluntary standards

This year, security chiefs face further cyber reforms, a workforce shortage, and ongoing threats from ransomware groups.

A May presidential executive order dramatically shifted what had been a relatively hands-off approach to cyber in the past, with voluntary guidelines and little oversight. Increasingly the government is telling entities critical to the country's cyber infrastructure exactly what is expected of them, former officials say.

Companies in some sectors are now required to report cyberattacks, appoint dedicated staff to liaise with officials, and must design their networks to conform with zero-trust principles.
U.S. officials in 2022 are likely to issue further cyber requirements to critical infrastructure companies, including the water supply, said Sidley Austin's Mr. Raman.

"We're dealing with a significant cyber workforce and talent shortage, and the government can't solve the problem alone," Mr. Medairy said.

Justice Department officials have also said that, without further rule making by Congress in 2022 such as mandatory breach reporting, the question of whether attacks are going up or down is hard to answer. Senior officials, including Cybersecurity and Infrastructure Security Agency Director Jen Easterly, have urged lawmakers to pass these laws with short time frames for reporting incidents. wsj.com

Photography site Shutterfly is dealing with a ransomware attack
American photography company Shutterfly has experienced a ransomware attack on parts of its networks, the company confirmed in a statement late Sunday night.

"We engaged third-party cybersecurity experts, informed law enforcement, and have been working around the clock to address the incident," the company said in a statement shared with CyberScoop.

The incident interrupted portions of the company's Lifetouch and BorrowLenses business, Groovebook, manufacturing and some internal corporate systems. The Daily Beast first confirmed the attack.

The company declined to comment on whether it was actively negotiating with the cybercriminals behind the ransomware attack. The company says that credit card, financial account information and Social Security numbers were not affected. cyberscoop.com

Combating Ransomware for a New Era of Work
The good news about hybrid work is that it's made many employees happier and more productive. The bad news is that it's done the same for hackers.

Analyzing 537 breaches across 17 countries, IBM and Ponemon Institute recently found that remote work was a contributing factor in 17.5% of cases over the past year. Additionally, remote work increased the cost of these breaches by $1.1 million, in part by making them harder to contain. According to the study, when organizations had more than half of their workforce working remotely, it took them 58 days longer to identify and contain breaches. When more than 80% of the workforce was working remotely, the cost of a breach was 27% higher than average. informationweek.com

7 of the Most Impactful Cybersecurity Incidents of 2021

A Year in Microsoft Bugs: The Most Critical, Overlooked & Hard to Patch
---

---

Amazon Consumer Warning
Millions of customers will see their Visa card stop working this month

Amazon is reminding millions of customers that their Visa credit cards are about to stop working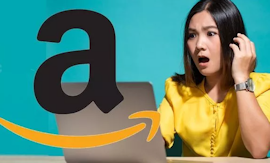 If you own a Visa credit card, you won't be able to make any purchases from Amazon in a matter of days. Yes, Amazon is once again warning its customers to head to their account settings and remove all Visa credit card from their account before it's too late.

In November, Amazon UK announced that it would stop accepting Visa as a valid payment method from January 19, 2022. And as this date fast approaches, Amazon has emailed affected customers, letting them know if a Visa credit card is linked to their monthly Amazon Prime membership fees, they need to change it to an alternate payment method – or lose access to unlimited next-day delivery, Prime Video, Prime Music, unlimited photo back-up and more. New orders placed with a Visa card will be rejected too.

In an email sent out to customers a few days ago, Amazon UK warned: "Please update your Amazon Prime payment method. Starting 19 January 2022, we will unfortunately no longer accept any Visa credit cards issued in the UK, due to the high fees Visa charges for processing credit card transactions.

"Our records indicate that you currently use a Visa credit card to pay for your Prime Membership. To ensure you continue to have access to unlimited fast delivery, endless streaming with Prime Video, millions of songs and podcasts with Amazon Music Prime and the many other Prime benefits you enjoy, you'll need to update your payment card."

While Amazon won't be accepting Visa credit cards from January 19 2022, the retailer will accept all debit cards (including Visa debit cards) as well as non-Visa credit cards such as MasterCard, American Express and EuroCard. express.co.uk

Predictions About Amazon's Physical Retail In 2022
It now has over 20 Amazon Go locations across four cities, 23 Amazon Fresh locations in the U.S, and 15 in London.

Amazon 4-Star will grow, Amazon Books may diminish, and Amazon Pop Up will continue

Meanwhile, Amazon 4-Star and Amazon Books are also evolving. The Amazon Books store was its first retail concept and still exists today. Its focus seems to be on its 4-Star stores, which carry an array of top-reviewed products. They are around 4,000 square feet and have various products, including electronics, books, games, and more.

A potential new large-format store will threaten existing department stores

This year, The Wall Street Journal reported Amazon has plans expand into large footprint stores, around 30,000 square feet, indicating a potential new department store concept. Although the company did not verify the speculated plans, it follows a trend of reimagined department stores from companies like Neighborhood Goods and Showfields. Although it's not clear what Amazon's plan is, the new stores will likely house oversized items like furniture and products consumers prefer to feel, touch, and test, like clothing. Unfortunately, if the concept takes off, it will pose a considerable threat to existing department stores. forbes.com

Better Business Bureau gives gift return guidance for online shoppers
---
Upland, CA: Four arrested in attempted smash-and-grab jewelry store robbery
Four of five men suspected in an attempted "smash-and-grab" robbery of an Upland jewelry store Thursday, Dec. 30, have been arrested, authorities said. The men arrived mid-afternoon at Uptown Jewelry Mart on South Mountain Avenue, the Upland Police Department reported. Four men entered the shop with their faces covered, while the driver stayed in the car, police said. The men deployed a large canister of bear spray on people inside the store, but a business owner thwarted the crime with a legally owned firearm, police said. The men ran to the car and drove away. No one inside the business was seriously injured.

In smash-and-grab robberies, organized groups swarm businesses, break glass counter tops and quickly leave with merchandise. Detectives used surveillance video inside the store to help identify the men, Upland Police Lt. Anthony Kabayan said. The San Bernardino County Sheriff's Department believes that some of them were involved in smash-and-grab robberies of jewelry stores in Claremont and Chino Hills in the past few weeks, Kabayan said. Most of the men involved in the Upland robbery were associated with a gang, according to police. Police found one suspect and what they believe is the get-away vehicle in Upland. Meanwhile, San Bernardino County Sheriff's deputies apprehended three other men in Ontario. Police were searching Saturday for the fifth man. dailybulletin.com

Windham, NH: $40,000 of Dirt bikes stolen from motorsport business; 2nd time it's happened in less than a year
Four dirt bikes worth more than $40,000 total were stolen from a Windham business early in the morning on New Year's Day. Windham police said they responded to Nault's Powersports around 4:25 a.m. on Saturday morning after getting an alarm for the location. According to police, surveillance video from the business shows at 4:22 a.m., five men wearing hoods and masks walked up to the front of the business on Range Road, and then started smashing the window with rocks until there was a hole. Three men went inside the business while two others went the northern entrance of the building. msn.com

Nacogdoches, TX: Police investigating burglary at local pharmacy after 'large amount' of prescription drugs stolen
The Nacogdoches Police Department is investigating after a local pharmacy was broken into on New Year's Eve night and a large amount of prescription drugs were stolen. Sgt. Brent Handy with the NPD said that the burglary took place at Medicine Shoppe at 212 North Street and that the owners are still trying to find out how much inventory was stolen. Police responded to the burglary on Saturday afternoon at 3:21 p.m. Sgt. Handy added that the burglary was forced entry. ketk.com

Three suspects were arrested at the Outlets of Orange as they tried to steal thousands of dollars of clothing
The CHP arrested three retail thieves at The Outlets at Orange as they were trying to steal thousands of dollars of retail merchandise. The CHP officers saw one of the suspects come out of a store with his booster bags fully loaded. As the male suspect walked out a female accomplice walked in. The suspect then dumped the stolen merchandise into a minivan in the parking lot. The CHP investigators then arrested him and waited for his accomplice to return to the minivan as well. The suspects used the booster bags as well as tools designed to disable security sensors to steal 31 pairs of Levi's jeans worth $2,202.

The CHP investigators stuck around at The Outlets and about an hour later saw another suspect acting in a suspicious manner. The suspect had another booster bag filled with merchandise. The CHP investigators stopped him and found he had expensive Gucci clothing worth at least $2,499. The suspect also had burglary tools that were almost identical to the tools the other suspects were equipped with. The three suspects were arrested on charges of violating California's Organized Retail Crime law and multiple other theft charges. newsantaana.com

Update: Sacramento, CA: 3 suspects arrested for stealing $6,000 of merchandise from Sacramento, West Sacramento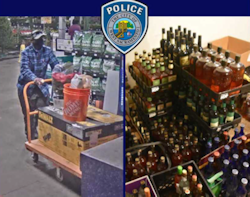 In a Thursday release, police arrested three people on suspicion of systematic retail theft for stealing more than $ 6,000 from around Sacramento and West Sacramento. A month-long systematic retail theft investigation During, West Sacramento officials determined that three suspects were involved in multiple thefts across the region, including Home Depot, Lowe's, Safeway, Raley's, Rite Aid, and CVS Store. According to authorities, a total of 20 thefts are believed to be related. Officials said they had seen the three suspects enter several major retail stores and saw them steal about $ 700 in a single stop in Sacramento. The detective stopped the suspect loading the stolen goods into the car and arrested him on charges of systematic retail theft and robbery. It is not clear who the suspect was or when he was arrested. This week, investigators issued a Yoro County investigation warrant at a known location for stolen property, finding 678 alcohol and 406 over-the-counter cold remedies. californianewstimes.com


Click here to see ORC cases from Dec. 23-31
---
---

Shootings & Deaths

Milwaukee, WI: Teenage girl shot and killed at Burger King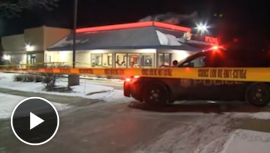 Milwaukee police are investigating the deadly shooting of a 16-year-old girl at a fast-food restaurant According to police, the shooting happened around 10:30 p.m. Sunday at a Burger King near 51st Boulevard and Capitol Drive in Milwaukee. Police believe the shooting is related to a robbery at the Burger King. Police have not made any arrests and continue to seek an unknown suspect. wisn.com

Forsyth, GA: 17-year-old shot and killed in Walmart
The GBI is investigating a shooting incident that happened in a Forsyth/Monroe County Walmart that left one person dead. The Forsyth Police Department asked to GBI to investigate the incident on Sunday, January 2, 2022, at around 6:30 p.m. At 6:12 p.m., the Monroe County Sheriff's Office 911 Center received a call from a person inside Walmart indicating that someone was firing shots inside the store. Monroe County deputies and Forsyth Police officers responded to the scene. The preliminary investigation shows that Tarmaine Jontavion Bowden, age 17, of Forsyth, shot and killed Cedric James Mayes, age 17, of Forsyth. Bowden is in police custody awaiting charges. valdostatoday.com

Las Vegas, NV: Suspects held after 2 killed in New Year's Eve Armed Robberies
Two suspects were in custody after two fatal New Year's Eve shootings during robberies left a man in his 50s and a 66-year-old woman dead, police said. Metropolitan Police Department Lt. David Valenta said at a news briefing that investigators believe the incidents in parking lots at the Fashion Show mall on the Strip and at Palace Station on West Sahara Avenue were related. The first shooting occurred about 1:30 p.m. during an apparent robbery in the parking garage of the Fashion Show mall, Valenta said.

A married couple were exiting their vehicle when a robber tried to steal something, possibly a purse, from the woman, Valenta said. During a struggle, the robber shot the woman. She was taken to University Medical Center, where she died. The husband was not injured in the shooting outside the mall, at 3200 Las Vegas Blvd., Valenta said. Police were searching for the male shooter. He said investigators think the woman may have been a tourist. The second shooting occurred in a parking garage at Palace Station, 2411 W. Sahara Ave., where a man in his 50s was shot just after 6 p.m. during another apparent robbery attempt, Valenta said. He later died at a local hospital.

Valenta said two suspects were detained after the second incident, but declined to say where they were arrested. He said investigators believe the two incidents were related, but provided no details. Las Vegas police also responded earlier to reports of another unrelated shooting at Meadows Mall. reviewjournal.com

Moneta, VA: Huddleston Man Fatally Shot outside Moneta restaurant
A Huddleston man died early Saturday during a fight that, according to the Bedford County Sheriff, has resulted in murder charges against his alleged assailant. Lago Pizza in Moneta was the scene of an incident around midnight, said the sheriff's department, in which shamanic Peter Mickle, 44, was allegedly robbed by 28-year-old Clinton Minter from Bedford. About two hours later, Mickle returned to Lago Pizza from Roanoke. The sheriff's department said there was a "confrontation" between Mickle and James Sipos, 49, from Huddleston, in which Sipos died. The sheriff's department said Minter had been charged with "robbing Shamanique Mickle's funds through physical violence that resulted in serious injuries." fiorreports.com

Saginaw, MI; Police release photos of person of interest in Armed Robbery of Family Dollar, 16 year old clerk shot in the face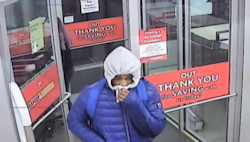 Police have released photos of a person of interest in the robbery of a Saginaw business that involved a teenage employee being shot in her face. The surveillance camera images of the person were released by the Michigan State Police shortly before 5 p.m. on Saturday, Jan. 1. They show a man inside the Family Dollar at 3417 E. Genesee St., wearing a blue jacket, gray sweatpants, a backpack, and a light-colored hooded sweatshirt with the hood pulled closely around his face. Police have said an unknown person entered the store about 11 p.m. on Friday, shot an 18-year-old clerk, then left with an undisclosed amount of money. The victim, identified by friends and family as Ariana Flynn, suffered a gunshot wound to her face. Flynn remains hospitalized with serious injuries. Her former manager, Jillian Reynolds, has started a GoFundMe campaign to raise money for Flynn's medical expenses. mlive.com

Concord, CA: Person shot while attempting to aid robbery victim at Sunvalley Mall
Gunfire sending shoppers running for cover on New Year's Eve. Concord Police say one man was wounded. It began as a robbery, around 3:30pm, but when someone tried to help the robbery victim, suspects opened fire. The suspects fled the sceen, one victim was transported to the hospital in stable condition. yahoo.com

Bloomington, MN: Suspect still being sought in Mall of America shooting
Police are still looking for suspects after last Friday's shooting at The Mall of America. Two people suffered non-life threatening injuries after the incident in Bloomington. Officials say the shooting happened Friday night as a result of an altercation between two people, with one shooting the other. The second person was believed to have been grazed by the single shot and was treated at the scene. The mall was temporarily locked down while officers searched for a suspect. A suspect hasn't been found yet and no gun has been recovered. The mall is back to regular operations. willmarradio.com

St Louis, MO: Man found dead in south St. Louis gas station parking lot is city's first homicide of 2022

---

Robberies, Incidents & Thefts

Glendale, AZ: 1 in custody, none hurt after shoppers ran, hid from rumored shooter in Arrowhead Towne Center
No one is hurt but a person was taken into custody in reference to a scare of a possible shooting at Arrowhead Towne Center in Glendale on Sunday afternoon. Glendale police responded to reports of a person with a gun near the food court just after 4 p.m., according to police spokesperson Tiffany Ngalula. There were various reports of possible shots fired and people running and hiding in the mall. Officers managed to take the person into custody without further incident, Ngalula stated. There was no evidence of any shots fired inside the mall. There were also no confirmed injuries as of 4:30 p.m., according to a tweet by the Glendale Police Department. Though officers had conducted primary sweeps around the mall, officers were assisting mall security with secondary sweeps, Ngalula said. There were no other outstanding subjects. Police did not evacuate the mall and it reopened as of 5:05 p.m., Ngalula said. news.yahoo.com


Click here to see Retail Crime News from Dec. 23-31
● Auto – Westmont, IL - Burglary
● Bikes – Eden Prairie, MN – Burglary
● Boost – Manitowoc, WI – Armed Robbery
● C-Store – Woodbridge, VA – Armed Robbery
● C-Store – Rochester, NY - Armed Robbery
● C-Store – Richland County, SC – Robbery
● CVS – Dearborn, MI – Robbery
● Family Dollar – Saginaw, MI – Armed Robbery/Shooting
● Jewelry – Upland, CA – Armed Robbery
● Jewelry – Wheaton, MD – Armed Robbery
● Jewelry – Chattanooga, TN – Robbery
● Jewelry – Temple, TX – Robbery
● Jewelry – Westminster, CO – Armed Robbery
● Jewelry – Syracuse, NY – Burglary
● Jewelry – Charleston, SC – Robbery
● Jewelry – Houston, TX – Robbery
● Jewelry – Tulalip, WA – Burglary
● Jewelry – Albuquerque, NM – Robbery
● Jewelry – Santa, Ana, CA – Robbery
● Jewelry – Albuquerque, NM – Armed Robbery
● Jewelry – Laurel, MD – Robbery
● Jewelry – Tulsa, OK – Robbery
● Motorsports – Windham, NH – Burglary
● Pet – Orlando, FL – Burglary
● Pharmacy – Nacogdoches, TX – Burglary
● Restaurant – Lewisville, NC – Burglary
● Restaurant – Milwaukee, WI – Armed Robbery (16yr old killed)
● Restaurant – Leesburg, VA – Armed Robbery (McDonalds)
● Tobacco – NYC, NY – Armed Robbery
● 7-Eleven - Chula Vista, CA – Armed Robbery
● 7-Eleven – Bonita, CA – Armed Robbery
Daily Totals:
• 23 robberies
• 8 burglaries
• 2 shootings
• 1 killed
---

---
| | |
| --- | --- |
| | Kyle Empie promoted to Regional Asset Protection Leader for Rite Aid |
Submit Your New Hires/Promotions
or New Position
See all the Industry Movement
---



Feature Your Job Here For 30 Days -
70% Aren't On The Boards
Post your job listing
---
Featured Job Spotlights
Help Your Colleagues By Referring the Best

Refer the Best & Build the Best

---



Region Asset Protection Manager–South Florida Region (Bi-lingual Required)
Doral, FL - posted December 21
Responsible for managing asset protection programs designed to minimize shrink, associate and customer liability accidents, bad check and cash loss, and safety incidents for stores within assigned region. This position will develop the framework for the groups' response to critical incidents, investigative needs, safety concerns and regulatory agency visits...



Corporate Safety & Security Leader
San Francisco, CA - posted December 15
RH is seeking a Corporate Safety & Security Leader. The role will lead a team of Safety & Security Associates on our Corporate Campus in Corte Madera, CA. The Leader acts as the key point of contact for safety and security incidents including identifying, investigating, mitigating, and managing risks...
Legends




Regional Loss Prevention and Safety Specialist
New York, NY - posted November 29
You will act as a coach, trainer, mentor, and enforcer to support the risk management program at Legends. Responsibilities can include, but are not limited to: Identify, develop, and implement improved loss prevention and safety measurements with risk management team; Conduct internal audits that have a focus on loss prevention, personal safety, and food safety, and help the team to effectively execute against company standards and requirements...


Asset Protection Manager
Philadelphia, PA - posted November 5
As an Asset Protection Manager II you will be responsible for one of our highest shortage locations with an elevated scope of responsibility that may include executive direct reports and increased staff levels, higher Sales Volume or significant Shortage risk. You will be the subject matter expert on Asset Protection and Shortage Reduction Strategies within your location...



Safety Director (Retail Background Preferred)
Jacksonville, FL - posted November 3
This role is responsible for developing, implementing, and managing purpose-directed occupational safety and health programs designed to minimize the frequency and severity of customer and associate accidents, while complying with applicable regulatory requirements. This leader is the subject matter expert on all safety matters...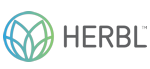 Director, Loss Prevention & Safety
Goleta, CA - posted September 24
The Director of Loss Prevention & Environmental, Health and Safety plans, organizes, implements, and directs HERBL's programs, procedures, and practices to ensure the safety and security of company employees and property...

Corporate Risk Manager
Hayward/LA, CA - posted October 5
Summary of Role and Responsibilities: A proactive approach to preventing losses/injuries, whether to our employees, third parties, or customer's valuables. They include but are not limited to cash in transit, auto losses, or injuries...

Regional Loss Prevention Manager
Houston, TX (Remote Opportunity) - posted October 14
The position will be responsible for: Internal theft investigations; External theft investigations; Major cash shortage investigations; Fraudulent transaction investigations; Missing inventory investigations; Reviewing stores for physical security improvements...

---

Featured Jobs
---
JOB TITLE
COMPANY
CITY/STATE
DATE ADDED

Vice President
VP of AP
Bath & Body Works
Columbus, OH
September 13
VP of Risk Mgmt & Safety
Bowlero Corp.
Mechanicsville, VA
September 7
SVP Risk Management
Goodwill of Greater New York
New York, NY
November 15
VP, Corp. Security
Tanger Outlets
Greensboro, NC
November 15
VP, Global Head of Security & Resilience
WeWork
New York, NY
October 29

Director
LP Dir.
2nd Ave LLC
Bensalem, PA
August 30
Dir. LP
Ashley Furniture
Advance, NC
September 7
Dir. AP
Burlington
New York, NY
December 22
Sr. Dir. Investigations
Burlington
Burlington, NJ
December 8
LP Director
The Company, Retail Gas Stations
Upland, CA
August 9
Dir. Security Risk Mgmt & Governance
Dell
Austin, TX
November 15
Dir. LP
EOS Fitness
Carlsbad, CA
December 21
Dir. GME Field LP
GameStop
Los Angeles, CA
December 8
Dir. Assets LP
Goodwill of North Georgia
Decatur, GA
November 22
Dir. AP
Goodwill of Houston
Houston, TX
November 4
Dir. AP
Goodwill of Greater New York
Newark, NJ
October 25
Dir. Investigations & Fleet
Goodwill of Greater New York
Newark, NJ
October 25
Dir. Safety/Risk Mgmt.
Goodwill of SE Louisiana
New Orleans, LA
April 2
Dir. Security & Compliance
Goodwin Recruiting
Battle Creek, MI
November 15
Dir. Compliance & LP
HearingLife
United States
November 15
Dir. LP
Lamps Plus
Chatsworth, CA
December 22
Dir. Security Risk Ops
Microsoft
Redmond, WA
January 3
Dir. of Safety
Ocean State Job Lot
North Kingstown, RI
June 1
Executive Dir. AP
Panda Restaurant Group
Rosemead, CA
January 28
Dir. LP West
Ulta Beauty
Multiple Locations
Nov. 23
Dir. Security (Strategic)
Walmart
Bentonville, AR
December 9

Corporate/Senior Manager
Sr. Supply Chain AP Mgr
Advance Auto Parts
Phoenix, AZ
November 4
Manager, Corp Facilities & Support
Big Lots
Columbus, OH
December 13
Mgr Security Operations, Supply Chain
CVS Health
Somerset, PA
October 29
AP Corporate Sr. Mgr
JCPenney
Plano, TX
November 15
Mgr Physical Security
Lowe's
Mooresville, NC
December 21
Retail Risk & Compliance Mgr
Now Optics
Palm Springs, FL
December 13

---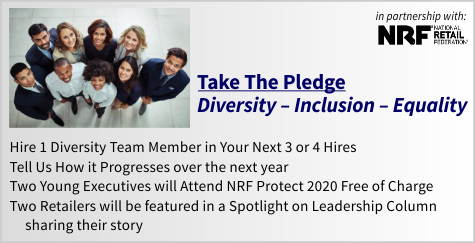 ---

"Build the field and they'll come to play!" An expression that many never truly understand or practice. Especially in today's world where we're all expected to do more with less and corporate America has tightened the budgets to the levels most of us have never seen before. Having faith that your performance will bring promotions, increased salaries, and new jobs is very difficult in today's climate. But we all have to keep the faith and do our best every day regardless. Because at the end, it's what defines us and sooner or later our positive actions will pay off.


Just a Thought,
Gus



(content subject to approval)
---

Recruiting?
Get your job e-mailed to everyone... everyday
Post on our Featured Jobs Board!
Not getting the Daily?
Is it ending up in your spam folder?
Please make sure to add d-ddaily@downing-downing.com to your contact list, address book, trusted sender list, and/or company whitelist to ensure you receive our newsletter.
Want to know how? Read Here



36615 Vine Street, Suite 103
Willoughby, OH 44094
440.942.0671
copyright 2009-2019
all rights reserved globally