Walmart Stores US Brings AP Leadership Team Together for Its Annual National MeetingClick image to enlarge


The Walmart US Asset Protection team recently came together for its annual national meeting. Bringing all Market and Regional AP leaders from across the country and Puerto Rico helps the team connect, learn, and align around goals for the coming year.



Joe Schrauder, VP of Walmart Stores US AP, and Christyn Keef, Sr. Director of the Walmart Stores US AP Field team, welcomed the 550 attendees for the two day conference. The meeting theme this year was 'Today > Tomorrow' as they focus on exceptional execution of today's business while they learn about the technologies and strategies that will shape the AP team of tomorrow.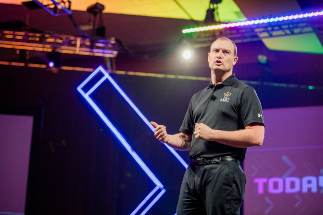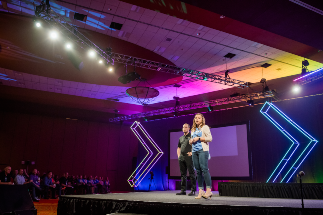 Keynote speakers included CEO of Walmart Stores US Greg Foran, EVP of Central Operations and Realty Mark Ibbotson, and futurist and author Ross Dawson.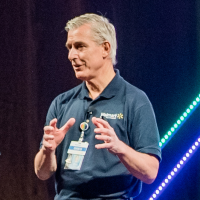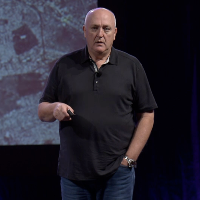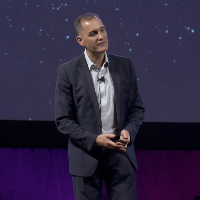 The team also participated in workshops on topics including becoming an AP leader of the future, cash loss investigations, accident prevention, and frontend, salesfloor, and backroom processes.

The meeting closed out with a keynote from Schrauder and the annual awards show.

Winners were as follows, (pictured below with Joe Schrauder and Christyn Keef):

AP Assistant Store Manager of the Year, Total Company:
Zuliannetsy Montavlo-Class, Store 2302, Barceloneta, PR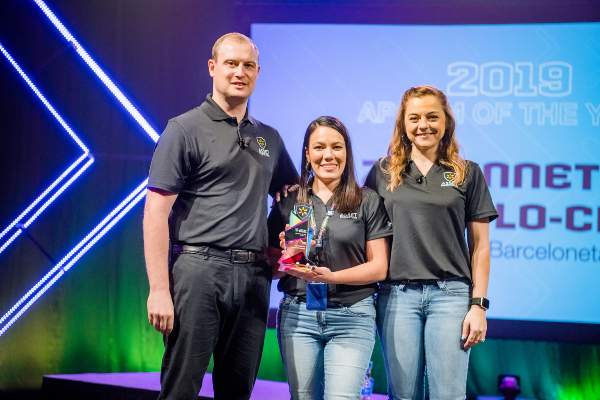 Not pictured:
● Zuliannetsy Montavlo-Class, AP Assistant Store Manager of the Division, Southeast Division, Store 2302, Barceloneta, PR
● Phong Jackson, AP Assistant Store Manager of the Division, Central Division, Store 472, Broken Arrow, OK
● Anthony Sposito, AP Assistant Store Manager of the Division, Northeast Division, Store 5410, Canton, OH
● Michael Wesley, AP Assistant Store Manager of the Division, West Division, Store 2050, Henderson, NV
● Emily Dean, AP Assistant Store Manager of the Division, Neighborhood Markets, Store 3082, Colorado Springs, CO

Market AP Manger of the Year, Total Company:
Krista Hughes, Market 490, Colorado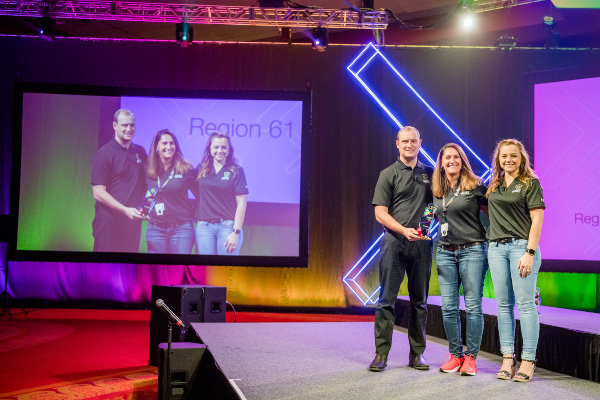 Not pictured:
● Nick Faust, Market AP Manager of the Division, Southeast Division
● Randell Taylor, Market AP Manager of the Division, Central Division
● Billy Wilson, Market AP Manager of the Division, Northeast Division
● Kevin Killion, Market AP Manager of the Division, West Division
● Krista Hughes, Market AP Manager of the Division, Neighborhood Markets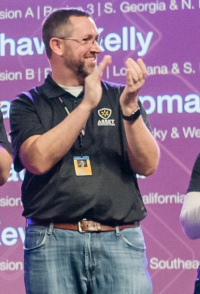 Regional AP Director of the Year, Total Company:
Jackie Chapman, Region 41, Kentucky and West Virginia

Not pictured:
● Jason Petty, Regional AP Director of the Year for the Southeast Division
● Shawn Kelly, Regional AP Director of the Year for the Central Division
● Jackie Chapman, Regional AP Director of the Year for the Northeast Division
● Raul Garcia, Regional AP Director of the Year for the West Division
● Kevin Warn, Regional AP Director of the Year for Neighborhood Markets



Excellence in Store Support:
Jatin Patel - Sr. Manager, AP Safety & Security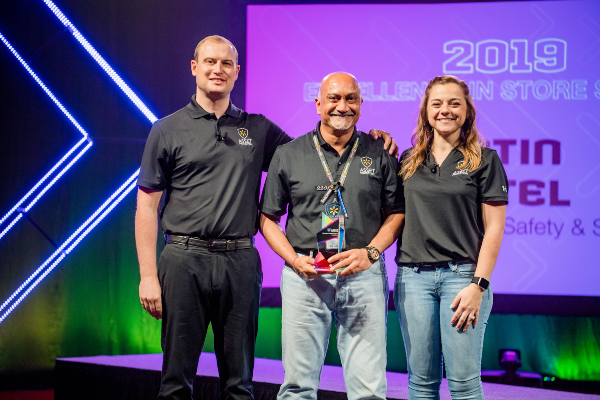 Excellence in Leadership Award:
Jason Petty - Regional AP Director, Region 3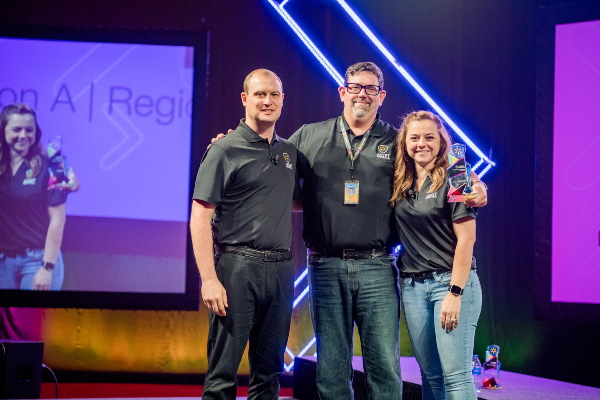 Excellence in Creative Engagement:
Rebecca Zappavigna - Sr. Manager, AP Engagement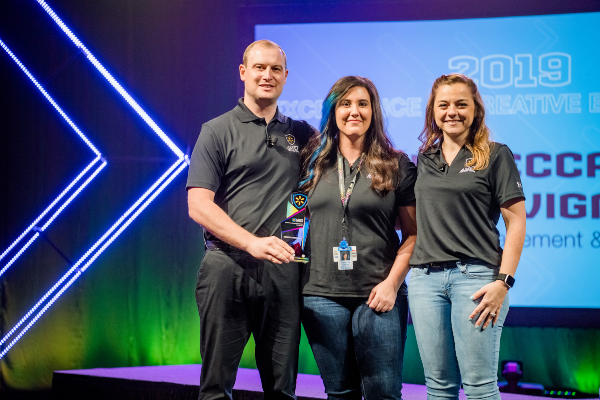 Investigative Impact Award:
Slade Jordan - AP Field Investigator
Gary Smith - Sr. Director, AP Operations Support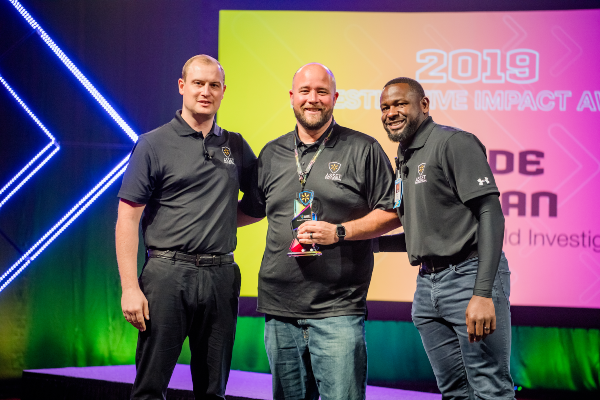 Shaping the Future Award:
The Asset Protection Operations Team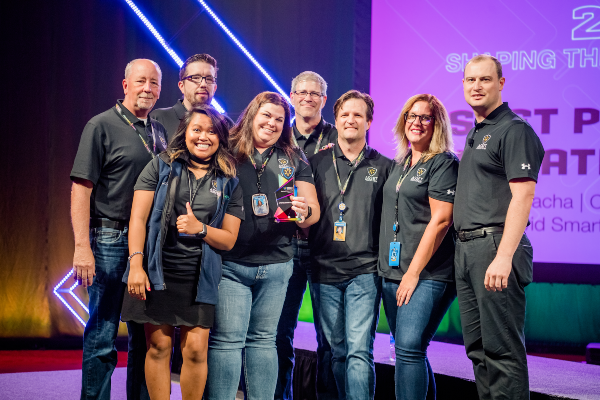 (left to right: David Smart, Wade Schillo, Cat Antill, Tonna Zortman, David Splittorff, Mike Broussard, and Director, Mellissa Wacha)


Great Workplace Award:
The Asset Protection People Support Team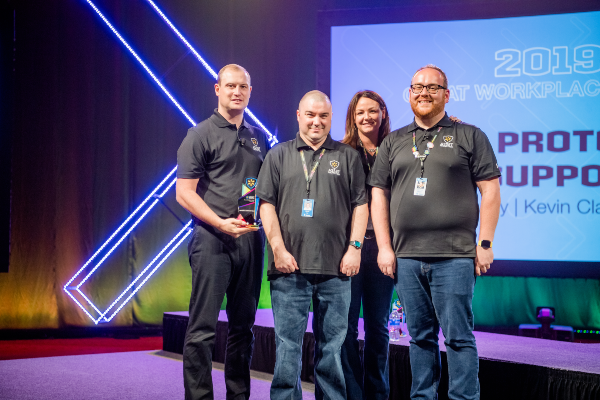 (left to right: Kevin Clay, Diana Martin, and Director, Joshua Ridgeway)



Excellence in Business Support:
Walmart Labs Accident App Team:
Via Tsuji and Patrick Wolfe - Software Engineers, Walmart Labs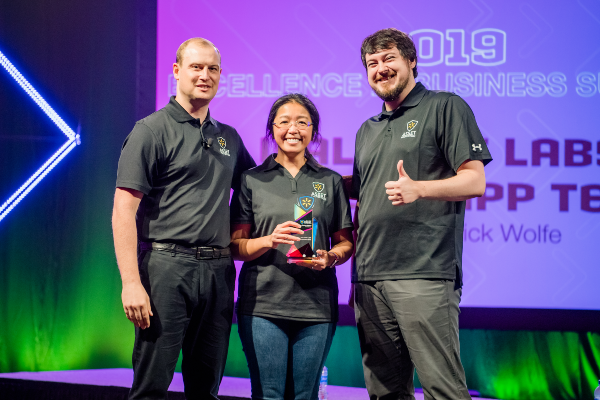 Excellence in Business Support:
US Operations Legal Team (not pictured)


---

The AP Senior Leadership Team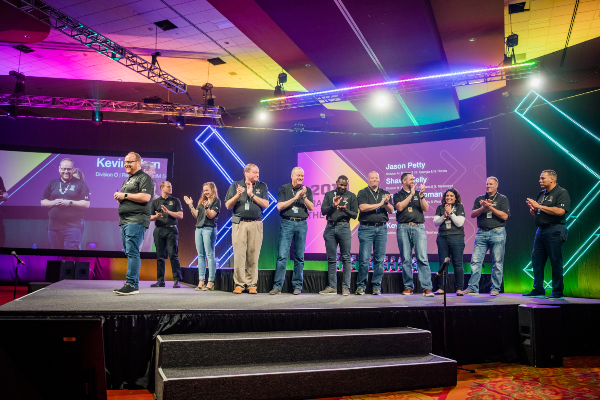 As pictured left to right, includes:
● Joshua Ridgeway - Director, AP People Support
● Joe Schrauder - VP, Asset Protection
● Christyn Keef - Sr. Director - AP Field
● Harold Colby - Sr. Director, Shrink Research and Analytics
● Tom Arigi - Director, Safety and Security
● Gary Smith - Sr. Director, AP Operations Support
● Jerry Stockley - Divisional AP Sr. Director, Neighborhood Markets
● Jackie Chapman - Divisional AP Sr. Director, Northeast Division
● Amany Shalabi - Divisional AP Sr. Director, Southeast Division
● John Mulder - Divisional AP Sr. Director, Central Division
● Raul Garcia - Divisional AP Sr. Director, West Division

Additional Home Office Directors not pictured include:
● Allen Still - Director, Shrink Analytics
● Andrew Holmes - Director, AP Engagement
● Diane Epps - Director, Shrink Analytics
● Melissa Wacha - Director, AP Operations
● Sherri Overton - Director, Total Loss