---

Spotlight on Suzie Squier,
President of the Retail & Hospitality ISAC
Part 2 of 2: The D&D Daily's exclusive Q&A
with Suzie Squier, President of the Retail & Hospitality ISAC

What cybersecurity threats are most prevalent in the retail and hospitality industry?



• Credential Harvesting: Credential harvesting is among the most prevalent and long-term consistent attack trends reported by the RH-ISAC community, frequently rating as the most common threat on a weekly basis. Credential harvesting attacks are ones focused on gaining access to user credentials, commonly through mechanisms such as phishing. Credential harvesting attacks are extremely popular as credentials can be used to gain access to sensitive information, such as customers' PII (personal identifiable information) or proprietary company data. Retailers are common victims of these attacks because of the volume of customer information they store and the number of transactions that they process.

• Ransomware: In RH-ISAC's recent Holiday Threat Trends Report, Flashpoint shared that in 2022, listings on the dark web for data and network access to U.S.-based retail entities were the most commonly observed of any industry sector. Especially during the holiday season, retailers make attractive targets to ransomware groups looking for a quick payout from retailers eager to avoid the lost revenue from operational downtime or reputational damage.

What should LP/AP leaders focus on going into 2023?

More and more, loss prevention/asset protection departments are teaming up with their cybersecurity counterparts to combat fraud, as cyber criminals take advantage of gaps in physical and cybersecurity processes.



• Gift Card Fraud: Gift card fraud is an attractive target for criminals as it can be relatively easy for criminals without significant resources and can serve as an entry point to gain access to other funds or loyalty accounts. In-store gift cards that are within reach of consumers are especially easy targets, as attackers can scratch off the PIN and replace it with stickers readily available online. E-gift cards are also a target through techniques such as phishing, which may leave the victim vulnerable to malware and loss of other sensitive information. Security teams should be watching gift card threshold and rate limits and movement of gift cards across accounts in order to identify a pattern of gift card abuse.

• Return Fraud: Return fraud is a popular tactic for threat actors looking to capitalize on holiday shopping trends. A threat actor may use social engineering to garner sympathy from a customer service worker, saying the product they ordered for an important occasion never arrived, or arrived damaged. Attackers may also return the item, but only after tampering with or replacing it with a fake product. Training for customer service departments is vital in reducing return fraud.

• Imposter Websites: Another common type of fraud is setting up imposter sites, or apps, designed to mimic a real retailer. Consumers attempt to purchase items from these sites, unknowingly providing the fraudster with their credit card information. Imposter sites can result in lost business because people are not reaching the company's real site. They can also result in future losses as consumers lose trust in your brand as a result of their negative interaction with the fake site. To help prevent this, services are available for monitoring of website domains attempting to spoof your site.

Click here to read Part 1 of this exclusive Q&A
---

---

ADT Reports Strong Third Quarter Results



BOCA RATON, Fla.—Security giant ADT released its fiscal third quarter financial results this week, highlighting monthly revenue and partnerships.

President and CEO Jim DeVries described ADT's performance in the third fiscal quarter as strong with top line growth at 22 percent to $1.6 billion. It generated an adjusted net income of $83 million ($0.10 per share). DeVries also said the quarter resulted in an improved adjusted EBITDA that was up 12 percent year over year.

In particular, DeVries highlighted the growth of its monthly revenue to record levels. "For another consecutive quarter our recurring monthly revenue balance, or RMR, is at record levels, and we lowered our revenue payback to a best ever 2.1 years," he said. "Customer retention also continues to improve with gross attrition at a record low of 12.6%. As our results demonstrate, consumer demand for ADT's products and services remain strong. We are effectively growing our business, driving innovation, building brand loyalty and improving capital efficiency." investor.adt.com

---

The U.S. Crime Surge
The Retail Impact

Prosecutors and Retailers Announce New Investment to Combat Organized Retail Crime
ARLINGTON, VA – Today, the National District Attorneys Association (NDAA) and the Retail Industry Leaders Association (RILA) announced a new investment in their partnership to combat organized retail crime. To continue collaboration between the nation's prosecutors and retailers, RILA and NDAA are making a $100,000 investment to develop training materials and a nationwide education curriculum to assist law enforcement, prosecutors, and retailers as they work together to safeguard communities.



"Tackling this problem in silos doesn't work, and hasn't worked," said Lisa LaBruno, RILA's Senior Executive Vice President of Retail Operations. "Organized retail crime has become more sophisticated and more violent, and a partnership between law enforcement and retail is the only way we meet this challenge. The investment in a national 'playbook' is a great step forward in this partnership."

"Organized retail crime isn't one person acting alone. These are professional retail crime rings stealing merchandise – sometimes medications and expired infant formula - and reselling online to unsuspecting consumers," said Erie County District Attorney John J. Flynn, President of the National District Attorneys Association. "In addition to the economic cost, consumers face serious health and safety risks when they unknowingly purchase these items."

Law enforcement agencies have also identified a nexus between many of these organized retail crime syndicates and other serious criminal activities such as human trafficking, narcotics trafficking, weapon trafficking and more. Prosecutors and retailers play critical roles in identifying and combatting these organized criminal networks operating in our communities.

To address the continued growth of organized retail crime, RILA and NDAA have committed to additional steps to keep our communities safe, including:

• Develop and implement training on retail crime topics to assist prosecutors and retailers in addressing barriers to tackling retail crime.

• Capture the latest trends in the retail crime space to inform current gaps in information and assistance in the field for addressing retail crime.

• Host a series of educational webinars along with an annual retail crime roundtable discussion for retailers and prosecutors.

• Launch a Retail Crime Advisory Group comprised of retailers and prosecutors.

• Exchange information and collaborate on policy discussions and strategies to highlight emerging trends in the retail crime space.

A 2019 report found the rise of organized retail crime has resulted in $125.7 billion in lost economic activity and 658,375 fewer jobs nationally. Retailers have reported a surge in violence in stores as these crimes escalate from crimes of opportunity to organized events designed to fund criminal enterprises.

The increased partnership between the nation's prosecutors and the nation's retailers will allow for the establishment of open lines of communication to identify common challenges, share information on repeat offenders and work together to identify criminal networks targeting our communities.

The DOJ's Violent Crime Reduction Strategy
Deputy Attorney General Lisa O. Monaco Delivers Remarks at the National Public Safety Partnership Violent Crime Reduction Summit


The National Public Safety Partnership — PSP — represents the best of what we can do together when we approach this mission with unity of purpose – and unity of effort.

PSP provides our law enforcement partners with better tools, it puts resources where they are needed most, and it empowers communities to stand together to reduce violent crime.

The Department of Justice has no higher priority than keeping the American people safe.

The latest FBI crime statistics make clear that our efforts – especially when it comes to violent crime – remain urgent.

We saw a record jump in homicides in 2020, and the number of violent crimes is still at an alarmingly high level.

That includes an epidemic of gun violence fueled by illicit trafficking networks.

Today, more than ever, law enforcement is being asked to handle a wide array of challenges while the job itself is getting more dangerous.

Last year, 73 officers were murdered while on the job – the highest number since 9/11. It takes a special kind of public servant to get up every morning and put their lives on the line for a stranger. I want to thank each and every one of you who do and the communities who support them.

At the center of our Violent Crime Reduction Strategy.

Our strategy is built on four pillars:

• Focusing our enforcement efforts on the most significant drivers of violent crime – including gun violence.
• Fostering trust with and earning legitimacy in our communities.
• Investing in community-based prevention and intervention programs.
• And measuring the results of those efforts by impact, through a decrease in violent crime.

Across more than 50 sites in communities nationwide, the Justice Department — through PSP — is deploying data driven, evidence-based strategies tailored to local needs. And that's the key – tailored to local needs.

And this past October, we added six new sites to this network — Albuquerque, Greensboro, Rochester, Sacramento, Tucson and Washington, D.C. justice.gov

'No One Fears Getting Caught'
Retail Crime Needs 'Swift, Uniform, and Severe' Punishment, Experts Say

"Retail theft crimes occur today primarily because no one fears getting caught"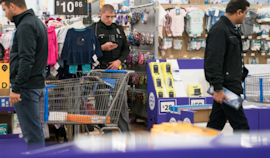 On Thursday, former Home Depot CEO Bob Nardelli likened the current and spreading rash of retail theft to the virus that, it could be argued it, caused it.

His alarm was tied to the news coming out of Walmart, which earlier in the week said it may have to close some of its more than 4,000 stores nationwide because the amount and degree of theft. In another incident this week, a pair of suspects in Georgia walked out of a Walmart store without paying for $6,000 worth of merchandise.

It's jarring to hear that the nation's largest retailer would so capitulate to the threat of shoplifting that it would consider such a retreat, but John Hassard, a loss prevention and security expert with Robson Forensic, takes a more pragmatic approach.

"There's basically three kinds of shoplifters—kids who do it for the dare, then regular customers who occasionally swipe something, and the third kind," he said. "The current term for them is organized retail crime and these are people who shoplift as a form of income. They look at it not unlike you and I… They do what they do to make money in the most efficient way possible. They treat it like a job and put some thought and effort into it."

Retailers are so concerned about the rise in sophistication of these professional shoplifting rings that the National Retail Federation declared Oct. 26 to be Fight Retail Crime, a day of collective lobbying for the industry to get Congress to do whatever it can to help.

Some experts believe a tough-on-crime approach, from the federal level on down, is the only way to curb this crimewave that is already forcing businesses to raise prices on all consumers to cover the shrink.

"We need to pass better laws with stiffer penalties and we need all prosecutors to utilize severe penalties for anyone caught committing retail theft," said Dr. Harry Porter, professor at Mississippi College, which offers masters degrees in loss prevention management. sourcingjournal.com

RELATED: Major retail brands threaten to close stores over rampant retail theft

AR-15-Armed Guards: Coming Soon to Big Retail Brands?
Philadelphia AR-15-armed guard eyes Walmart, Wawa after defending 'property, liberty and life' at gas station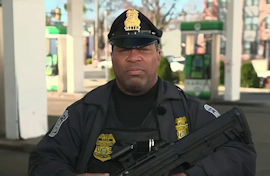 After being hired by a North Philadelphia gas station owner following a string of thefts and illegal activity on the property, lead agent and AR-15-toting S.I.T.E Security State Agent Chief Andre Boyer hopes to provide his services to larger retailers like Wawa and Walmart, after crime in the city "hit rock bottom."

"I'm here to protect my clients and the owner and his employees. If someone walks into this store right now with a weapon and threatens to harm any of them, I can open fire, and I will open fire to protect property, liberty and life," Chief Boyer said Friday outside the gas station in an appearance on "Varney & Co."

According to Boyer, who leads a team of armed former law enforcement officers and has lived in Philadelphia "all [his] life," the city's crime crisis has worsened under the watch of the current mayor, district attorney and police commissioner.

"Philadelphia… It hit rock bottom," Boyer told host Stuart Varney. "You have a police commissioner, Danielle Outlaw, who basically believes more in painting her fingernails black than finding a solution to fighting crime. You have a D.A., Larry Krasner, who the street criminals call Uncle Larry Krasner, who's more focused on being a social worker, than what it says on his door - his door when we elected him, says, 'prosecutor.' He's not prosecuting."

Boyer previously told Fox News that his agency has the ability to make arrests and use force on behalf of Pennsylvania State, and criminality has since dropped significantly with his agents patrolling the gas station.

Boyer's goal is to eventually expand operations to larger retail brands such as Wawa and Walmart. Walmart CEO Doug McMillon publicly noted theft and shrinkage concerns this week, and Boyer claimed a local Wawa manager expressed that she wished her store had the S.I.T.E. team present. foxbusiness.com

Title 42 is ending Dec. 21
The Biden administration will revert back to pre-pandemic border policy. But the flow of migrants in the meantime is expected to rise. Border Patrol's El Paso Sector, which includes the city footprint and all of New Mexico, is reporting an average of 2,100 encounters each day in December.

Officials are bracing for an initial influx of thousands of migrants along the U.S.-Mexico border when the Trump administration-era Title 42 restriction is scheduled to end later this month.

Immigration experts say the move could trigger a sudden surge in asylum-seeking migrants being released by federal immigration authorities in communities in border states.

The Biden administration Wednesday appealed U.S. District Judge Sullivan's order vacating Title 42, focusing on the authority of the U.S. Centers for Disease Control and Prevention to issue orders regulating migration. It appeared the government was still planning to meet the Dec. 21 deadline to end the use of Title 42.

Border Patrol 'unprepared' for surge of migrants

The number of migrants Border Patrol agents must process will "likely be double or greater" once Title 42 is lifted, placing further strain on the agency, according to a September U.S. Department of Homeland Security Office of Inspector General report. usatoday.com

Philadelphia is expected to make its 10 p.m. curfew for teenagers permanent as crime rises
Philadelphia appears poised to make a 10 p.m. curfew for people under age 18 permanent, and there's some talk of again fining the parents of children who violate it.

The city enforced the 10 p.m. rule — which had previously been at midnight — through much of the summer, but legislation greenlighting the earlier curfew expired at the end of September.

Supporters of the curfew say it's aimed at keeping young people safe from historic rates of gunfire in the city.

Here's how Philly's new 10 p.m. curfew for teens would work

Under the legislation, teenagers 14 to 17 must be home by 10 p.m., and children ages 13 and younger must be home by 9:30. There are a handful of exceptions, including for children and teenagers who have jobs or are attending school or religious activities.

A spokesperson for Mayor Jim Kenney would not say if the mayor intends to sign the bill, saying only that he would "review the legislation if it is passed."

"There are too many young people who have been involved in crime or criminal incidents simply because they have been out late at night," said Councilmember Katherine Gilmore Richardson.

The curfew was put in place because more crime is committed under the cover of darkness. The curfew itself should be seen as a tacit admission that Philadelphia is simply too dangerous and the government is unable to keep its residents safe. Moving to make the curfew permanent is essentially another admission that they can't (or won't) do anything about it and things won't be getting better any time soon.

You didn't need a rocket scientist to figure this out. Wawa has been shutting down its stores in Philadelphia because they are robbed too often to be profitable and their employees are not safe while working there. Much of the blame is properly being placed on the shoulders of Philly's soft-on-crime DA, Larry Krasner. That would be the same District Attorney who was recently impeached by the state legislature. Of course, Krasner continues to insist that none of this is his responsibility, despite the fact that he released a convicted murderer last year who is now wanted for yet another murder.

Of course Philadelphia is ridiculously dangerous. cnsnews.com msn.com

WCSO: Stores see 'prolific' increase in shoplifting

Survivors of mass shootings are left with lifelong wounds – and mounting bills
---

COVID Update

657.9M Vaccinations Given
US: 101.3M Cases - 1.1M Dead - 98.6M Recovered
Worldwide: 654.1M Cases - 6.6M Dead - 629.5M Recovered


Private Industry Security Guard Deaths: 362
Law Enforcement Officer Deaths: 816




Hospitalizations Up 30% in Two Weeks
COVID-related hospitalizations increasing among US seniors
The US is seeing a rise in COVID-19-related hospitalizations, and the older population accounts for a growing percentage of US deaths.

Hospitalizations for people infected with COVID-19 increased by more than 30% in two weeks, with much of that spike hitting older people and those with existing health problems, according to Centers for Disease Control and Prevention Director Dr. Rochelle Walensky. nypost.com

New Variant Popping Up - Already Dominant in Asia
COVID variant XBB is picking up speed in North Texas, but experts say not to panic
Yet another omicron subvariant is gaining ground in North Texas as coronavirus cases slowly climb alongside other respiratory illnesses like the flu and RSV.

XBB is a relatively recent addition to the alphabet soup of highly contagious but seemingly less-severe omicron offshoots. It's what's known as a recombinant variant, or a strain made up of two other variants. In this case, XBB is a combination of the omicron subvariants BA.2.10.1 and BA.2.75.

The subvariant, which has been spreading globally for months, accounted for less than 5% of COVID-19 strains in Texas in the week ending Nov. 26, according to Texas Department of State Health Services data, up from less than 2% the week prior. North Texas is seeing more XBB cases than other parts of the state.

While XBB appears to cause less severe disease than other omicron sublineages, the strain sparked the interest of medical experts because of what its recombinant nature could mean for future COVID-19 variants. XBB is already the dominant variant in some countries in Asia.

"Instead of making sort of a slow mutational progress, it represents a very large change," SoRelle said. "It may combine the worst parts of two different variants, and it makes the leap forward faster than just the natural mutation rates."

COVID-19 found itself somewhat on the back burner in recent months as other respiratory illnesses saw massive case and hospitalization increases, especially in children. Coronavirus cases are again climbing, though, marking a trend that is likely to continue during the upcoming winter holidays, public health experts say. dallasnews.com

More Supply Chain Issues in the Spring?
Covid spreads and medical staff sicken after China relaxes restrictions
Beijing municipal officials said at a briefing Monday that 22,000 patients visited fever clinics the day before, 16 times the daily average a week ago.

"Hospitals bore the brunt of zero covid, and are now overwhelmed by an unprecedented outbreak." washingtonpost.com

Covid spreads and medical staff sicken after China relaxes restrictions

---

Former AP Exec - Now CEO Lowe's - Receives NRF Visionary Award
NRF Announces Lowe's CEO Marvin Ellison as The Visionary 2023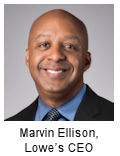 WASHINGTON – The National Retail Federation today announced that Lowe's Chairman and CEO Marvin Ellison will receive The Visionary award. Ellison will be recognized during the eighth annual NRF Foundation Honors on Jan. 15 in New York City.

"With more than three decades of executive leadership at national retail brands, Marvin Ellison has built an exemplary career, driven through his passion to lead by example in the pursuit of excellence," NRF President and CEO Matthew Shay said. "A magnanimous figure among retailers, his unwavering dedication to his team, their customers and the communities they serve is indicative of his expertise and his character. NRF is honored to recognize him with The Visionary award."

Presented each year to an outstanding retail industry leader, The Visionary award honors Ellison for his stewardship to drive positive change within the retail industry. Throughout his career, he has successfully navigated a number of challenges, including supporting Lowe's communities and front-line associates through the global health crisis while helping customers keep their homes and businesses safe and operational as an essential retailer. As he leads the company into its second centennial, Ellison remains focused on transforming Lowe's into a world-class, omnichannel retailer.



Ellison joined Lowe's in 2018 with deep experience in the home improvement industry. As CEO of the Fortune 50 company, he leads a team of over 300,000 associates and more than 2,200 stores across the United States and Canada. Prior to Lowe's, Ellison served as chairman and CEO of J.C. Penney Co., and spent a dozen years in senior-level operations roles with The Home Depot, serving as executive vice president of U.S. stores from 2008 to 2014. Prior to The Home Depot, he spent 15 years at Target Corp. nrf.com

Editor's Note: Spending 15 years at Target in AP and then VPAP at Home Depot. Where he progressed to executive vice president. A true success story and example of how far one can go.

NRF: Retail crime is on the rise. Tell Congress to act.

Organized retail crime (ORC) is on the rise. According to NRF's 2022 National Retail Security Survey, retailers reported an average 26.5% increase in ORC. Perhaps more concerning, retailers also noted an increase in violence and aggression associated with ORC.

This rise in crime has caught the attention of policymakers in Washington and they are considering legislation to help. Here are two ways Congress can fight retail crime:

1. Curb the sale of stolen goods online by passing the INFORM Act
2. Increase federal coordination to fight crime by passing the Combatting Organized Retail Crime Act

We need all retail advocates to contact their representatives in Congress and ask them to support these bipartisan solutions to fight retail crime.

Click Here & Compose Your Message to Congress

KROLL Releases: How Small Businesses Can Navigate Rising Retail Theft

Why The Sudden Upswing In Retail Crime?

In the past few years, the justice system has changed. Numerous prosecutors ran on a promise to no longer prosecute low-level crimes. These prosecutorial strategies were well-intended to prevent those stealing food to eat and diapers for their children from being charged in the criminal justice system due to poverty.

The goal would be to get them services to feed and clothe their families without stealing. Unfortunately, it has emboldened criminals with the belief that there are no consequences for their actions.

Staff Shortage and Less Security

Police staffing shortages have caused law enforcement agencies to no longer prioritize or, in some instances, discourage officers from making any shoplifting or theft arrests if prosecutors are going to dismiss the cases.

Adding to the issue, retail security teams have cut back significantly; many companies have adopted a hands-off policy for all members working at their retail locations, and e-commerce has allowed for an environment where thieves selling stolen goods can do so anonymously online with little chance of being caught.

How To Mitigate The Risk Of Retail Theft

All these factors have created a perfect storm, emboldening criminals to steal whatever they want knowing that there are little or no repercussions for their actions.

There are ways, however, to help mitigate the risk of retail theft: List of recommendations here

Impact of Retail Theft - Effect on Revenue and Safety kroll.com

The 'Great Recession' Started Last Week in October in 2008 - BTW
However the 16 million workers now is highest number since Nov. 2018

Report: Seasonal hires in November hit lowest level since 2008
Despite being the busiest time of year for most retailers, the industry hired for 256,700 seasonal jobs in November, the lowest level since 2008 when the hires numbered 213,600 in the same month, according to a Challenger, Gray & Christmas analysis of data from the Bureau of Labor Statistics. That represents a decline of 26% from 2021.

During this holiday season, retailers hired for 418,700 seasonal jobs so far, a 27% drop compared to October and November last year, when hires numbered 573,000. The transportation and warehousing industry hired 167,900 jobs in November, a 30% decline year over year, per the analysis.

The retail sector's overall employment numbers are high, though. The industry employed 16,076,400 workers in November, the highest level of employment since November 2018. The transportation and warehousing sectors employed a record 6,714,800 workers, higher than its previous peak in December 2021. retaildive.com

Albertsons $4B Dividend Kept on Hold

CFO: US could skirt recession, former Fed economist says

'Tis The Season For Retail Tech To Shine - Great read
---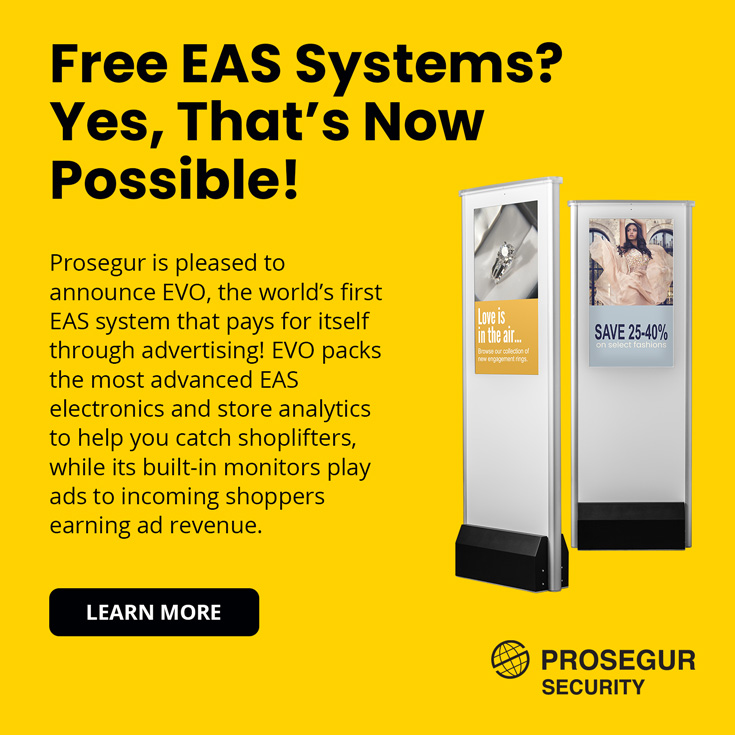 ---
Amazon's Security Chief Keeps Focus on Recruiting and Retaining Talent
Amid a broader hiring freeze and news of job cuts at the company, Amazon's security team is still hiring, says Stephen Schmidt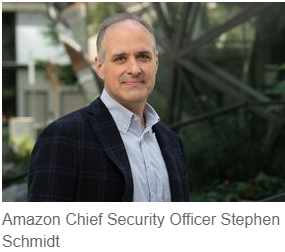 Amazon. com Inc. is relying on a combination of internal training and active recruitment to help navigate a worldwide cyber talent shortage, said Chief Security Officer Stephen Schmidt.

Amazon recently announced a companywide hiring pause and expects to lay off up to 10,000 workers, but Mr. Schmidt said he plans to boost Amazon's security team.

"We as an industry are short hundreds of thousands of security professionals, and even in this very tight hiring environment, we are still hiring security professionals at Amazon this year," he said.

Mr. Schmidt, a former senior executive at the Federal Bureau of Investigation and a decade-plus Amazon veteran, said he was promoted to Amazon's top security post in January in part to grow the security team and address retention. He oversees information security, personnel security and physical security, and was previously chief information security officer of Amazon's cloud unit Amazon Web Services.

One way Mr. Schmidt is filling the cybersecurity talent pipeline is from within Amazon itself.

Amazon's customer-service department serves as a "great feeder" for cybersecurity talent, Mr. Schmidt said, because those individuals have an existing focus on solving customer needs. The same mindset is applicable when working with software developers to build products securely, he said.

The company's internal training program begins with rotations in teams such as applications and software security, followed by on-call rotations, where employees work in shifts to ensure around-the-clock incident response, Mr. Schmidt said.

He said part of the reason his security organization has such latitude is because Mr. Schmidt reports to Amazon Chief Executive Andy Jassy, who is focused on security. "That does actually make my job easier," Mr. Schmidt said. "Andy has never turned me down for something that I said is necessary to do the job." wsj.com

Hackers Accessed 3rd-Party's Amazon AWS Cloud Backup Server
Uber suffers new data breach after attack on vendor, info leaked online

Uber has suffered a new data breach after a threat actor leaked employee email addresses, corporate reports, and IT asset information stolen from a third-party vendor in a cybersecurity incident.

Early Saturday morning, a threat actor named 'UberLeaks' began leaking data they claimed was stolen from Uber and Uber Eats on a hacking forum known for publishing data breaches.

The leaked data includes numerous archives claiming to be source code associated with mobile device management platforms (MDM) used by Uber and Uber Eats and third-party vendor services.

The threat actor created four separate topics, allegedly for Uber MDM at uberhub.uberinternal.com and Uber Eats MDM, and the third-party Teqtivity MDM and TripActions MDM platforms.

Cerritos, Calif.-based Teqtivity Inc., the partner, which helps companies track technology assets, said Monday its Amazon AWS cloud backup server was accessed by "a malicious third party," resulting in the compromise of data about Uber and other customers. bleepingcomputer.com cmail19.com

Whack-A-Mole Continues
Rash of New Ransomware Variants Springs Up in the Wild

Vohuk, ScareCrow, and AESRT add to the ransomware chaos that organizations have to contend with on a daily basis.

Enterprise security teams can add three more ransomware variants to the constantly growing list of ransomware threats for which they need to monitor.

The three variants — Vohuk, ScareCrow, and AESRT — like most ransomware tools, target Windows systems and appear to be proliferating relatively rapidly on systems belonging to users in multiple countries. Security researchers at Fortinet's FortiGuard Labs who are tracking the threats this week described the ransomware samples as gaining traction within the company's ransomware database.

Fortinet's analysis of the three threats showed them to be standard ransomware tools of the sort that nevertheless have been very effective at encrypting data on compromised systems. Fortinet's alert did not identify how the operators of the new ransomware samples are distributing their malware, but it noted that phishing email has typically been the most common vector for ransomware infections.

"If the growth of ransomware in 2022 indicates what the future holds, security teams everywhere should expect to see this attack vector become even more popular in 2023," says Fred Gutierrez, senior security engineer, at Fortinet's FortiGuard Labs. darkreading.com

TikTok Banned on Govt. Devices; Will Private Sector Follow Suit?
Texas and Maryland this week joined three other states in prohibiting accessing the popular social media app from state-owned devices.

Over concerns about the social media app harvesting sensitive data from user devices and potentially making it available to the Chinese government.

The question now is whether private companies will implement similar restrictions on use of the popular social media app on devices that employees use to access enterprise data and applications. darkreading.com

Rash of New Ransomware Variants Springs Up in the Wild
---


Amazon's Team of 12,000 Protecting Stores & Customers From Fraud
Amazon exec discusses how company is fighting online fraud
Amazon has advice for e-commerce retailers seeking to prevent and mediate cybercrime, based on its own successes.

Dharmesh Mehta, VP of Selling Partner Services, Amazon, recently discussed the serious issues online retailers face from scams and fraud perpetrated by bad actors. He also offered guidance on how retailers can effectively combat this widespread problem, using Amazon's own experiences and techniques as guidance.

How much of a problem is there with cybercriminals impersonating Amazon?

Amazon impersonation scams put consumers at risk, and while these happen outside our stores, we will continue to invest in protecting them. We have a team of more than 12,000 people globally, including machine learning scientists, software developers, and expert investigators, dedicated to protecting our store and our customers from fraud and other forms of abuse.

So far this year, we have initiated takedowns of more than 20,000 phishing websites and 10,000 phone numbers being used as part of impersonation schemes. We also have referred more than 100 bad actors across the globe to local law enforcement authorities, and we will continue to support their efforts in ensuring these scammers are held accountable. chainstoreage.com

Amazon Labor Union's Attorney Handling Complaints
OSHA Opens Another Amazon Probe Over Retaliation Claims After NYC Fire
Federal safety officials are investigating Amazon.com Inc. over allegedly retaliating against employees who raised safety concerns after a fire at the company's unionized New York City warehouse.

The US Occupational Safety and Health Administration is trying "to determine whether Amazon retaliated against employees" who complained to management "about the safety of the working environment following the fire," a federal Department of Labor spokesperson said via email Thursday. The investigation was triggered by 21 complaints filed with the agency, the spokesperson said.

The probe concerns the e-commerce giant's suspensions of workers who marched together to confront company Human Resources representatives. They had demanded to be sent home with pay following the fire because they felt unsafe, according to the Amazon Labor Union's attorney Seth Goldstein.

"The fire occurred, the employees had concerns and the employer's response is to suspend them," Goldstein said. bloomberg.com

Amazon' Goal: Replace Human Pickers Entirely
Amazon's Quest for the 'Holy Grail' of Robotics

Automating some warehouse functions could let the giant do more with its existing workforce—or the retailer may not require all the humans it employs today.

The tech giant last month unveiled a collection of new robots, one of which is suited to replacing humans in the most common job at Amazon – picking up items and placing them elsewhere. The linchpin of this new kind of automation is a robot arm – appropriately named Sparrow after the tenacious, pervasive bird – that combines advanced artificial intelligence, a variety of grippers, and the speed and precision that is now standard in off-the-shelf industrial robotic arms. The announcement was easy to miss, coming as it did amid a run of news that.

Amazon's recently unveiled robots could help the company lower both injury rates and turnover in its warehouses, says Tye Brady, chief technologist at Amazon Global Robotics. "Robots are good at repetitive tasks and heavy lifting – I want to automate out mundane and repetitive tasks," he says.

On its face, the robot has the potential to someday save Amazon billions of dollars in wages and benefits. Or, as leaders at Amazon like to put it, it will allow the company to continue to grow, despite its recent labor challenges. "Our goal is to augment our people with the tools they need to do their jobs more efficiently and safely," says Mr. Brady. "It's my belief that collaborative robotics is really an unlock to more productivity, and it can also better the employee experience," he adds.

Sparrow is an attempt to someday replace human pickers in this stage of the operation. What's ergonomic for a human warehouse worker today is also, not coincidentally, appropriate for a future robot arm like Sparrow. wsj.com

Amazon's Plan to Kill the Barcode
Amazon's cameras can recognize products with computer vision, no barcodes needed. Eventually the system will support robots.

Robots may be the future, but robotic arms are apparently no good at using an old, steadfast form of technology: the barcode. Barcodes can be hard to find and can be affixed to oddly shaped products, something robots can't troubleshoot very well.

As a result, the company said Friday that it has a plan to kill the barcode. cnet.com

Cyber Monday Sales Hit Record $11.3 Billion
E-commerce giant Amazon touted its performance during the shopping period last week, saying it was its biggest yet, selling "hundreds of millions of products."

A handful of DTC companies reported promising results from the Thanksgiving to Cyber Monday weekend, indicating consumers aren't ready to strictly shop with the big players yet. retaildive.com

Amazon's 'thank my driver' program that tipped $5 maxed out after 1 day
---
Franklin, TN: 4 Arrested After Attempted Smash & Grab Jewelry Robbery
Four suspects have been arrested in Tennessee after attempting to steal jewelry from a JCPenney and could also be connected to several other robberies. According to the Franklin Police Department, Quintaurus Harris (33), Dunterious Taylor (29), Keisean Elliott (35), and Marcanzo Banks (29) have been charged with aggravated robbery, felony vandalism, and evading arrest after a violent smash-and-grab jewelry robbery. Taylor faces an additional charge of assault on a first responder. Just before 8 p.m. on Dec. 3, a suspect went into a Jared Jewelers store in the Thoroughbred Village Shop Center, police said. He was wearing a hat, hoodie, surgical mask, and sunglasses, even though it was dark out, so a Jared employee called the police. Nearby undercover cops spotted the suspect and followed him after he left the area in a van occupied by others. A few minutes later the van pulled into the fire lane in front of JCPenney at the CoolSprings Galleria. Four masked suspects jumped out of the van and ran into the store; the Franklin Police Officers quickly followed them. The getaway driver was arrested as he waited in the van for the other suspects, who immediately started using sledgehammers to smash glass cases and steal diamond jewelry. One suspect pepper-sprayed an employee during the attempted robbery. Another fought one of the police officers and tried to grab his gun. The police department said it's working with detectives from other agencies to figure out if these suspects were involved in five similar recent smash-and-grab robberies in Tennessee and Arkansas, resulting in losses totaling $1.5 million. nationaljeweler.com

4 Louisiana women arrested with more than $17K worth of merchandise stolen from Best Buy, Ulta
Four women from Baton Rouge have been arrested after allegedly stealing more than $17K worth of merchandise from Best Buy and Ulta in Madison, Mississippi. It happened on Dec. 7, according to Madison Police, when officers were called to a local shopping area regarding two women seen concealing items. While police were in the store, they noticed another pair of women allegedly leaving Best Buy with stolen items and heading to their vehicle in the parking lot. Both women were then seen going into Ulta where they stole more merchandise, police said. The women were pulled over after attempting to flee the area with over $1K in merchandise from Best Buy and Ulta Beauty. While at the traffic stop, police say, two other women left Best Buy concealing a large quantity of merchandise in the trunk of a vehicle in the parking lot. They were also detained by police who recovered several items worth $1K. Police say they recovered a total of $17,129 in merchandise and returned all of the items to the stores. klfy.com

Oklahoma City, OK: Man, woman steal over $3,000 in merchandise from Ulta store
The Oklahoma City Police Department is asking the public for their help in identifying these two people who stole merchandise from an Ulta. Police say this duo stole over $3,000 in merchandise from the Ulta store near Memorial and Penn. They were captured fleeing the scene in a gray Chevy SUV. okcfox.com

San Bernardino County, CA: Four suspects are arrested after they allegedly fled store in Victoria Gardens with more than $1,600 worth of merchandise
Four suspects, including two juveniles, were apprehended after they allegedly fled a store in Victoria Gardens in Rancho Cucamonga with more than $1,600 worth of merchandise, according to the San Bernardino County Sheriff's Department. On Dec. 10 at about 5:36 p.m., deputies assigned to the mall responded to a report of a theft in progress at the Men's Macy's. Macy's asset protection reported four male suspects walked out of the department store without paying for merchandise. After leaving the store, the suspects entered a Toyota Camry. fontanaheraldnews.com

Arlington, VA: Woman flees police in U-Haul after significant theft of clothing and beauty products
The theft happened just before 4 p.m. at or near the Pentagon Row shopping center. The suspect, a woman, reportedly stole a large quantity of clothing and beauty items before fleeing in a rental truck driven by second suspect, a man. An Arlington sheriff's deputy then spotted the truck stopped near Virginia Highlands Park and took the driver into custody, at which time the female suspect allegedly started driving off. Arlington officers followed the truck onto I-395 but did not give chase. Virginia State Police appear to have caught up to the truck as it traveled south in the I-395 Express Lanes, based on traffic camera feeds viewed by ARLnow at the time, but it is unclear what happened after that. arlnow.com

Bowling Green, OH: Two Dearborn men arrested in Ohio for felony shoplifting
Two Dearborn men were arrested in Bowling Green, Ohio for allegedly shoplifting from a Home Depot. Six Dewalt Atomic Tool Kits and two Dewalt Lithium-Ion tool kits worth $4,732 were taken according to police. pressandguide.com

Menomonee Falls, WI: TJ Maxx theft; 3 sought
The Menomonee Falls Police Department is investigating a retail theft that occurred at the T.J. Maxx store located on Falls Parkway. It happened on Dec. 10. Police say three female suspects left TJ Maxx with unpaid merchandise. fox6now.com

Lancaster, PA: Police seeking 2 suspects in $700 Polo/ Ralph Lauren theft

Oregon City, OR: Police arrest 4 in retail theft operation

Jasper, TX: Woman steals $400.00 worth of DVD's stolen from Walmart
---

---

Shootings & Deaths
New Orleans, LA: Fatally Stabbed Uber Driver Worked for New Orleans Police Department
Yolanda Dillion had recently started driving for Uber as a way to make ends meet. The 54-year-old from New Orleans had a master's degree in sociology from Tulane University and 10 years on the job as a budget analyst with the New Orleans Police Department, relatives said. "She was just trying to pay her bills and get out of debt," said Dillion's cousin, Marlene Riley, 62, who called her a kind and humble person. But Dillion was unaware that the last passenger she picked up Thursday afternoon had deadly intentions. Just moments after she arrived at his destination, the Travelodge hotel in Harvey, authorities say Brandon Jacobs, 29, attacked and stabbed her at least twice from the back seat of her vehicle before pulling out his cell phone and recording the aftermath. Jacobs and Dillion did not know each other and there was no motive for the stabbing, Jefferson Parish Sheriff Joseph Lopinto said Friday afternoon at a news conference. officer.com

Gwinnett County, GA: Used Car Dealership Employee shot and killed in Snellville
In an ongoing investigation following a fatal shooting at a Snellville car dealership, the Gwinnett County Police Homicide Unit has now identified the deceased victim. 34-year-old Courtney Owens from Snellville is the woman police found shot to death on Centerville Highway Friday afternoon. Police said Owens was an employee at the Royal Court Motors car dealership. A bystander reported the shooting at around 2:30 p.m. They said someone walked into the business and shot Owens. mydailyrecord.com

Brevard County, FL: Man shot dead outside Florida McDonald's after allegedly attacking driver in case of mistaken identity
A man was shot and killed outside a McDonald's restaurant in Central Florida after he reportedly walked over to a vehicle in the parking lot and attacked the driver while he was eating, according to the Brevard County Sheriff's Office. Based on evidence, the sheriff's office said the man may have mistakenly attacked the driver, believing him to be someone else. Authorities said the shooting happened at the restaurant located on North Highway 1 in Port St. John around 8:30 p.m. Sunday. fox35orlando.com

---

Robberies, Incidents & Thefts
Fresno, CA: DOJ: Driver in Armed Robbery of Pharmacy Pleads Guilty
Michael Erin Vandeventer, 23, of Sparks, Nevada, pleaded guilty today to conspiracy to commit interference with commerce by robbery, U.S. Attorney Phillip A. Talbert announced. According to court documents, on April 19, 2020, Vandeventer and others robbed a CVS Pharmacy in Madera. The additional suspects, one armed with a handgun, entered the pharmacy and breached the barrier to enter the employee-only area. Using the firearm as intimidation, the robbers then demanded controlled substances — "oxy," "promethazine," and others — and after obtaining them, fled to a getaway car, operated by Vandeventer. A search of Vandeventer's phone revealed conversations and web searches showing knowledge of and preparation for the robbery. Vandeventer is scheduled to be sentenced on March 13, 2023, by U.S. District Judge Ana de Alba. Vandeventer faces a maximum statutory penalty of 20 years in prison and a $250,000 fine.
goldrushcam.com
Mesa, AZ: DNA left behind at 7-Eleven helps Mesa police catch stabbing suspect
DNA evidence left behind on a water bottle at a 7-Eleven store recently helped Mesa police identify the suspect who allegedly stabbed one of the store's employees earlier this year. The store clerk was attacked on Sept. 21 after a man came inside the 7-Eleven near Main Street and Gilbert Road and took a drink without paying for it, according to the Mesa Police Department. When the clerk confronted the man over the unpaid item, the suspect allegedly hit, kicked, and then stabbed the 7-Eleven employee. The suspect then walked into a nearby McDonald's restaurant and filled up a cup at the drinking station, police said. The man was then confronted by the McDonald's manager and pepper sprayed by a customer before leaving with his unpaid drink. Investigators reviewed surveillance videos from the 7-Eleven and McDonald's stores and observed the suspect throwing a water bottle into a trash can outside the convenience store. The bottle was tested for DNA at Mesa's crime lab and a profile matched with an existing profile cataloged in the Combined DNA Index System for 31-year-old Jody Naputi.
12news.com
Saginaw, MI: Man who drew gun on gas station attendant, got locked in store gets jail, probation
Just a few months after drawing a gun inside a gas station and getting locked in the store by its clerk, a Saginaw man has received jail time and probation. Saginaw County Circuit Judge Darnell Jackson on Thursday, Dec. 8, sentenced 22-year-old Jaylen C. Laury to 180 days in jail, with credit for 76 days already served. Jackson also sentenced Laury to two years of probation under the Swift and Sure Sanctions Probation Program, an intensive supervision program that targets high-risk felony offenders with a history of probation violations or failure. Jackson further ordered Laury to pay $266 in fines and costs.
mlive.com
Murrysville, PA: Woman accused in Home Depot Robbery slips handcuffs, found driving stolen truck, officers say
An Allegheny County woman arrested in a robbery at a Hempfield store Saturday is accused of slipping out of a handcuffs at the state police station and stealing a pickup truck before being stopped on Route 22 in Murrysville. Kristy R. Zalac, 33, of Liberty, is being held in the Westmoreland County Prison without bail. Troopers first
arrested her Saturday around 2 p.m. at the Home Depot on robbery, retail theft, simple assault and related offenses
. Zalac was taken to the state police station in Hempfield on North Westmoreland Avenue, just outside of Greensburg, for processing while troopers prepared charges in the robbery case. Authorities said
her legs were shackled together and her right wrist was handcuffed to a bench. She slipped out of the handcuff and was seen on surveillance video walking out a door at the station.
Around 5 p.m. police learned a Ford F-250 had been stolen from a Hempfield residence. About an hour later, Zalac was spotted driving the pickup on Route 22 in Murrysville. She admitted to troopers that she removed the handcuff and left the station, according to court papers. Zalac is charged in a second case with theft, receiving stolen property, evading arrest and escape. She did not have an attorney listed in online court records. Preliminary hearings are set for later this month.
triblive.com
Greensboro, NC: Man arrested in crime spree, including two bank robberies and Family Dollar fire
Machias, ME: Lubec man pleads guilty in Machias hardware store gun theft
• C-Store – Richmond County, GA – Armed Robbery
• C-Store – Pensacola, FL – Armed Robbery
• C-Store – Fort Myers, FL – Robbery
• C-Store – Leesburg, VA – Armed Robbery
• C-Store – Anderson, IN – Robbery
• C-Store – State College, PA – Burglary
• C-Store – Waikoloa, HI – Robbery
• Clothing – Menomonee Fallsl, WI- Robbery
• Department – San Bernardino, CA - Robbery
• Dollar – Toledo, OH – Armed Robbery
• Dollar – Harnett County, NC – Armed Robbery
• Dollar – Huntsville, AL – Armed Robbery
• Guns – Machias, ME – Burglary
• Guns – Ocala, FL – Robbery
• Jewelry – Portage, IN – Robbery
• Jewelry - Langhorne PA – Burglary
• Sport – Newport News, VA – Armed Robbery
• Ulta – Oklahoma City, OK – Robbery
• Walmart – West Manchester Township, PA – Robbery
• Walmart – Jasper, TX – Robbery
Daily Totals:
• 17 robberies
• 3 burglaries
• 0 shootings
• 0 killed

---

None to report.

Submit Your New Hires/Promotions
or New Position
See all the Industry Movement
---




Feature Your Job Here For 30 Days -
70% Aren't On The Boards
Post your job listing
---
Featured Job Spotlights
An Industry Obligation - Staffing
'Best in Class' Teams

Every one has a role to play in building an industry.
Filled your job? Any good candidates left over?
Help your colleagues - your industry - Build 'Best in Class' teams.

Refer the Best & Build the Best
Quality - Diversity - Industry Obligation

---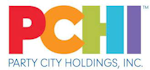 Manager of Asset Protection & Safety Operations
Woodcliff Lake, NJ - posted December 9
The Manager of Asset Protection & Safety Operations is responsible for the physical security, safety compliance and reduction of shrinkage for Party City Holdings, by successfully managing Asset Protection (AP) Safety programs for all PCHI locations...



Loss Prevention Auditor and Fraud Detection Analyst
Boston – Framingham, MA - posted December 2
As a Loss Prevention Auditor and Fraud Detection Analyst for Staples, you will conduct LP operational field audits remote, virtual and in person, within a base of 60 retail stores to ensure compliance to operational standards to drive operational excellence and preserve profitability...



District Asset Protection Manager
Los Angeles, CA - posted November 17
As the District Asset Protection Manager you will lead administration of Asset Protection programs and training for an assigned district in order to drive sales, profits, and a customer service culture. Oversees Asset Protection Programs by providing leadership and guidance to Asset Protection teams and General Managers on methods to successfully execute programs in stores...



District Asset Protection Manager
Phoenix, AZ - posted November 17
As the District Asset Protection Manager you will lead administration of Asset Protection programs and training for an assigned district in order to drive sales, profits, and a customer service culture. Oversees Asset Protection Programs by providing leadership and guidance to Asset Protection teams and General Managers on methods to successfully execute programs in stores...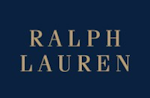 Asset Protection Associate
D.C. Area - posted November 4
The Asset Protection Associate (APA) is responsible for the detection, apprehension, or deterrence of customer and associate activity that could result in a loss to Ralph Lauren. APAs are also responsible for ensuring a safe environment for all customers, associates, and vendors. APAs promote and monitor compliance to Polo Ralph Lauren policies and procedures related to theft prevention, safety, and inventory control...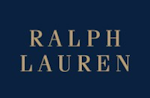 Asset Protection Associate
Riverhead, NY - posted November 4
The Asset Protection Associate (APA) is responsible for the detection, apprehension, or deterrence of customer and associate activity that could result in a loss to Ralph Lauren. APAs are also responsible for ensuring a safe environment for all customers, associates, and vendors. APAs promote and monitor compliance to Polo Ralph Lauren policies and procedures related to theft prevention, safety, and inventory control...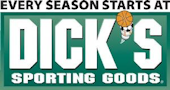 District Loss Prevention Manager - Seattle District
Seattle, WA - posted October 31
DICK'S Sporting Goods is seeking a Big Box Retail District Loss Prevention Manager to oversee LP functions in the Seattle district. You will be responsible for driving company objectives in profit and loss control, sales performance, customer satisfaction, and shrink results. District LP Managers are responsible for leading LP functions within a specific operations district and for collaborating with Store Operations and HR in an effort to prevent company loss...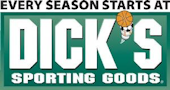 Store Loss Prevention Manager
Sunnyvale, CA - posted October 31
Store Loss Prevention Managers are responsible for leading Loss Prevention functions within a specific location and for partnering with Store Operations in an effort to prevent company loss. You will be responsible for driving company objectives in profit and loss control, sales performance, customer satisfaction, and shrink results...



Field Loss Prevention Manager
Seattle, WA - posted September 27
The Field Loss Prevention Manager (FLPM) coordinates Loss Prevention and Safety Programs intended to protect Staples assets and ensure a safe work environment within Staples Retail locations. FLPM's are depended on to be an expert in auditing, investigating, and training...



Sr. Manager, Brand & Asset Protection - West
Pacific Northwest or California - posted August 29
As the Senior Manager of Brand and Asset Protection for North America, you will part of an innovative Asset Protection team, whose mission is to prevent, identify and mitigate risks to our business. You will support with the creation of foundational asset protection programming and will lead its delivery to our North American store base...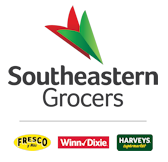 Region AP Manager (Florida - Treasure Coast Market)
Jacksonville, FL - posted June 17
Responsible for managing asset protection programs designed to minimize shrink, associate and customer liability accidents, bad check and cash loss, and safety incidents for stores within assigned region. This position will develop the framework for the groups' response to critical incidents, investigative needs, safety concerns and regulatory agency visits...



Corporate Risk Manager
Seattle, WA / Tacoma, WA / Portland, OR - posted June 14
Summary of Role and Responsibilities: A proactive approach to preventing losses/injuries, whether to our employees, third parties, or customer's valuables. They include but are not limited to cash in transit, auto losses, or injuries....



Loss Prevention Specialists (Store Detective)
Albany, NY; Hyannis, MA; Burlington, VT; Hartford, CT
- posted May 6
Detect and respond to external theft and fraud by working undercover within the store(s) you are assigned to. Working as a team with store management and associates in combating loss in the store(s). Developing and analyzing external theft trends, utilizing information in company reports and information gathered from store management and associates...

Retail Asset Protection Associate
Medford, MA; Brockton, MA; East Springfield, MA
- posted May 6
The Asset Protection Greeter role is responsible for greeting all customers as they enter the store, ensuring that customers see the Company's commitment to provide a safe and secure shopping environment, as well as deterring theft, shoplifting, or other dishonest activities...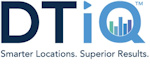 Regional Loss Prevention Auditor
Multiple Locations - posted April 20
The Regional Loss Prevention Auditor (RLPA) is responsible for conducting operational audits and facilitating training meetings in our clients' locations. The audit examines operational controls, loss prevention best practices, and customer service-related opportunities...
---

Featured Jobs

---

---

The thrill of the chase intoxicates us all in the beginning and keeps most of us here for a life time. But ultimately it can also hold us back because it legitimizes our separateness and virtually eliminates the need to evolve with the retail business. Recognizing it and forcing yourself to learn beyond your specialty and embracing the relationships around you will poll vault your career and help you stand out even more.


Just a Thought,
Gus




(content subject to approval)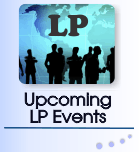 ---

Recruiting?
Get your job e-mailed to everyone... everyday
Post on our Featured Jobs Board!
Not getting the Daily?
Is it ending up in your spam folder?
Please make sure to add d-ddaily@downing-downing.com to your contact list, address book, trusted sender list, and/or company whitelist to ensure you receive our newsletter.
Want to know how? Read Here



36615 Vine Street, Suite 103
Willoughby, OH 44094
440.942.0671
copyright 2009-2019
all rights reserved globally