---
Linda Campbell, CFI promoted to Director of Asset Protection for DSW Designer Shoe Warehouse

Linda has been with DSW for more than four years, starting with the company in 2016 as Regional Loss Prevention Manager - Northeast. Before her promotion to Director of Asset Protection, she spent nearly two years as Senior Manager - Field Asset Protection. Prior to that, she served as Senior Regional Loss Prevention Manager for the company. Earlier in her career, she held LP/AP roles with Burlington Stores, Toys R Us, Bloomingdale's, Fortunoff, Sears, and Stop & Shop. Congratulations, Linda!

See All the Executives 'Moving Up' Here

Submit Your New Corporate Hires/Promotions or New Position

---

---

Interface shares its top security industry predictions for 2021

Interface Security Systems, a leading managed service provider delivering business security, managed network, UCaaS and business intelligence solutions to distributed enterprises, this week shared its top predictions for the physical security industry.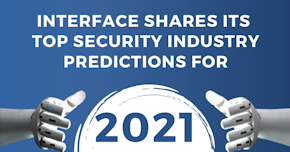 1. 2021: Slow beginning followed by biggest demand shock

2. Yesterday's security camera has finally become today's intelligent sensor

3. Privacy concerns need to be taken seriously

4. Residential security providers to target the commercial sector

5. 2021 could be the year security teams get a seat in the C-suite

Read More Here

---

Sensormatic Solutions Releases Super Saturday Predictions

Shipping delays and unique traffic patterns will see consumers shifting how they shop the week before Christmas



Johnson Controls, a global leader for smart and sustainable buildings, and the architect of OpenBlue connected solutions, today announced that Sensormatic Solutions, its leading global retail solutions portfolio, released its predictions for Super Saturday, the last Saturday before Christmas (December 19). This year, Super Saturday is still expected to be the second-busiest shopping day of the 2020 holiday season, but it won't be as big as previous years.

"We've seen more dispersed shopping patterns over the last few months as more consumers shop on weekdays while they work from home and try to avoid larger crowds on weekends. While Saturdays are still the biggest shopping day of the week, it has flattened considerably during the pandemic," said Brian Field, senior director of global retail consulting, Sensormatic Solutions. "This year's Super Saturday is almost a week before Christmas Day, which falls on a Friday, leaving more time for in-store shopping the week before the big day. The Monday, Tuesday and Wednesday leading up to Christmas Eve all play prominent roles (#6, #8 and #4) in our list of top busiest days."

While many consumers have shifted to online shopping to avoid in-store crowds during the pandemic, shipping and delivery cutoff dates are expected to be earlier as delivery providers and the postal service deal with an influx in packages this holiday season.

With a heavy influx of traffic this weekend compared to what stores have seen the last several months, it will be critical for retailers to ensure a safe environment through real-time occupancy monitoring and contactless checkout. Consumers heading in-store will also be expecting convenience and perfect execution of fulfillment options like buy online pickup in-store (BOPIS) and curbside pickup. Read More Here

Johnson Controls and Microsoft Announce Global Collaboration, Launch Integration between OpenBlue Digital Twin and Azure Digital Twins

---

Jewelers' Security Alliance Releases 2019 Annual Crime Report

Dollar Losses From Crime Against U.S. Jewelers Soared in 2019: Burglary Losses Up 249%

First time in decades with NO homicides of jewelers recorded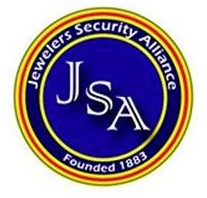 Jewelers' Security Alliance has released its 2019 Annual Crime Report which showed that dollar losses from crime against the U.S jewelry industry increased from $53.4 million in 2018 to $101 million in 2019, an increase of 89.1%.

Burglary losses were the biggest driver of the increase going from $11.6 million in 2018 to $40.5 million in 2019. A relatively small number of very large dollar losses caused the increase, while the total number of criminal events actually decreased by .2%.

John Kennedy, JSA President, said, "After many years of significant declines in dollar losses from crime, the industry got a jolt in 2019 due to large dollar crime losses caused by very active professional gangs, particularly sophisticated burglary gangs. While losses have moderated in 2020 due to Covid-19 closures and disruptions, the disturbing statistics of 2019 should be a wake-up call for the industry that the bad old days of escalating crime losses can quickly return. JSA particularly thanks its FBI and law enforcement partners for their arrests of a large number of the dangerous criminals from 2019 cases."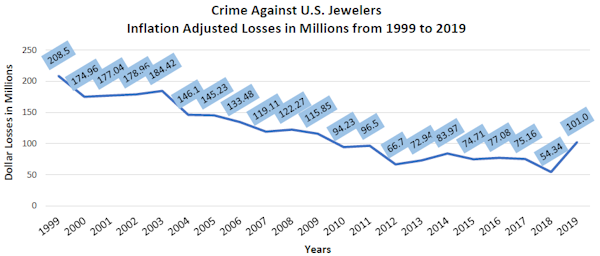 Other notable results from the Report include the following:

1. For the first time in decades, no homicides of jewelers were recorded by JSA for 2019. Over the last 24 years, 124 jewelers have been killed in crimes against the industry

2. The total number of crimes committed against U.S. jewelry firms recorded by JSA decreased from 1,441 in 2018 to 1,438 in 2019, a decrease of 0.2%.

3. The number of on-premises burglaries increased by 52.8% in 2019 compared to 2018, going from 214 to 327. The number of rooftop-entry burglaries increased from 9 in 2018 to 34 in 2019, an increase of 277.8%. The number of safe attack burglaries increased from 13 in 2018 to 44 in 2019, an increase of 238.5%. The average loss from a safe attack burglary increased from $221K in 2018 to $491K in 2019. Highly mobile professional burglary crews contributed to the rise in sophisticated burglaries.

4. There was a large increase in the dollar losses of off-premises crimes from $7.2 million in 2018 to $14.5 million in 2019, an increase of 101.4%.

5. Dollar losses from robberies increased from $22 million in 2018 to $34.3 million in 2019, a 55.9% increase.

Read the full report here.

---

COVID Update
US: Over 15.6M Cases - 293K Dead - 9M Recovered
Worldwide: Over 68.8M Cases - 1.5M Dead - 47.6M Recovered

Private Industry Security Guard Deaths: 225
Law Enforcement Officer Deaths: 162
*Red indicates change in total deaths

Four of the deadliest days in U.S. history were reported last week
Four of the deadliest days in U.S. history were reported last week, with COVID-19 deaths surging across the country. A now-viral list compiled by Political Wire showed that last Tuesday, Wednesday, Thursday, and Friday were among the top 10 deadliest days in U.S. history due to the coronavirus.

Here are the deadliest days in American history:

1. Galveston Hurricane – 8,000
2. Battle of Antietam – 3,675
3. Battle of Gettysburg – 3,155
4. September 11 – 2,977
5. Last Thursday – 2,861
6. Last Wednesday – 2,762
7. Last Tuesday – 2,461
8. Last Friday – 2,403
9. Pearl Harbor – 2,403

Dr. Scott Gottlieb, former commissioner of the Food and Drug Administration, told CBS' "Face the Nation" on Sunday that we could see nearly 4,000 deaths a day. cbsnews.com

Intensive Care Beds Are Nearing Capacity Across the Country, New Data Shows
In El Paso, hospitals reported that just 13 of 400 intensive care beds were not occupied last week. In Fargo, N.D., there were just three. In Albuquerque, there were zero.

More than a third of Americans live in areas where hospitals are running critically short of intensive care beds, federal data show, revealing a newly detailed picture of the nation's hospital crisis during the deadliest week of the Covid-19 epidemic.

Hospitals serving more than 100 million Americans reported having fewer than 15 percent of intensive care beds still available as of last week, according to a Times analysis of data reported by hospitals and released by the Department of Health and Human Services.

Many areas are even worse off: One in 10 Americans — across a large swath of the Midwest, South and Southwest — lives in an area where intensive care beds are either completely full, or fewer than 5 percent of beds are available. At these levels, experts say maintaining existing standards of care for the sickest patients may be difficult or impossible. nytimes.com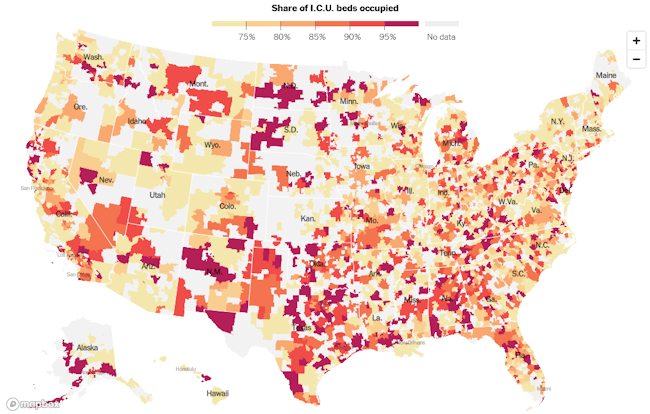 Some ICUs at California hospitals are completely full: 'It is the worst we have seen'

Less than 20% of NYC hospital beds empty amid second COVID-19 surge

Nevada hospital treats COVID-19 patients in parking garage as pandemic rages

New Mexico shut down nearly everything to keep hospitals from being overwhelmed by covid. It wasn't enough.


Retail Worker Complaints Over Coronavirus Safety Have Nearly Tripled

More workers feel their health and safety is being put on the line during the pandemic

As the coronavirus has dragged on, retail has tried to get back to operating as much on normal terms as possible, but many retail workers still feel they're put at undue risk.

Up-to-date data from the Occupational Safety and Health Administration, part of the U.S. Department of Labor, shows that safety complaints from workers in the retail sector, excluding grocery, have nearly tripled since the end of May. OSHA has 1,315 active complaints from retail workers and counting, specifically concerning the pandemic and potential violations of worker safety measures. That's up from about 500 in May.

Although retail is operating in many states under mandates related to the pandemic, like in-store capacity limits and mask requirements for workers and shoppers, it seems many workers feel such mandates are not being followed by all.

California OSHA only last week issued additional emergency workplace protections for employees, during what is quickly turning into the worst surge of the virus the state has seen. The additional rules include for the first time a requirement that any outbreak of the virus (three or more cases in two weeks) be reported and testing be provided to workers, as well as contact tracing, and that any worker who falls ill with the virus be paid during any quarantine period. These are some of the strictest rules for worker safety in the country, however, and are not mandated by OSHA at the federal level. wwd.com

COVID-19 Is Accelerating Physical Security Upgrades, Study Finds

Physical security budgets are expected to increase in 2021, driven by the pandemic

Physical threats are rising and increasingly unmanageable, putting unprecedented financial, reputational and liability pressures on business leadership and security teams, according to the "2021 State of Protective Intelligence Report: A Mandate for Proactive Protective Intelligence in the Era of Exponential Physical Security Threats," a new study commissioned by the Ontic Center for Protective Intelligence.

As physical security operations budgets are expected to increase in 2021, driven and accelerated by COVID-19, the study showcases the collective perspectives of chief security officers, chief legal officers, chief compliance officers and physical security decision-makers — on their physical security operations, what keeps them up at night, challenges and opportunities they foresee in 2021, and the pressing need for physical security modernization through technology.

Business continuity is at the heart of physical security concerns and 69% of security, legal, compliance and physical security executives say their leadership would agree it will be impossible for their company to recover financially and reputation-wise were a fatality to occur as a result of missed physical threats. But the reality is they are already teetering on the brink of inadequately protecting many aspects of their businesses.

Among the biggest 2021 physical security challenges:

● COVID-19 recovery, including managing permanent remote working and safety protocols (38% agree this will be a challenge)
● Data protection and privacy (36%)
● Reduced security headcount due to the economy (35%)
● Physical security threats to remote workers (34%)
● Threat data management (33%)
● Physical security threats to C-suite and company leadership (32%) securitysales.com

5 technologies that have seen a COVID-19 resurgence

QR codes, AR and contactless payments offer opportunities for safe shopping

In December 2011, CNN reported on a QR code study, noting that potential users were either apathetic or struggling with the process. Nearly 8 in 10 of the study's college-age respondents — those apparently "immersed in technology and bombarded by marketing" — didn't understand what the matrix barcodes were or what to do with them. "Furthermore," the article stated, "about 75 percent said they were unlikely to scan a QR code in the future."

Imagine their surprise if they've been in a restaurant during the recent pandemic. And that's just one example of technology that has received fresh or renewed interest thanks to COVID-19. In addition to QR-based software, there's augmented reality, options for contactless payment — even a return to drive-in entertainment. See the technologies

The Swiss Cheese Model of Pandemic Defense
It's not edible, but it can save lives.
Lately, in the ongoing conversation about how to defeat the coronavirus, experts have made reference to the "Swiss cheese model" of pandemic defense. The metaphor is easy enough to grasp: Multiple layers of protection, imagined as cheese slices, block the spread of the new coronavirus, SARS-CoV-2, the virus that causes Covid-19. No one layer is perfect; each has holes, and when the holes align, the risk of infection increases. But several layers combined — social distancing, plus masks, plus hand-washing, plus testing and tracing, plus ventilation, plus government messaging — significantly reduce the overall risk. Vaccination will add one more protective layer. nytimes.com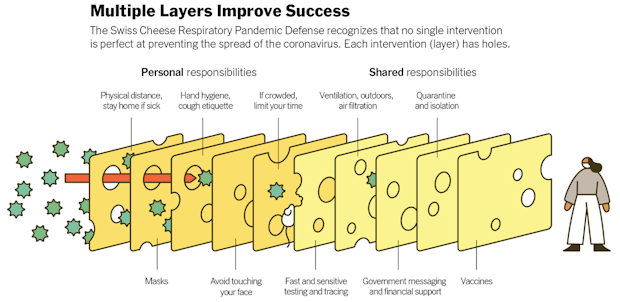 ---

Who Left the Cheese Out?
NYC Chipotle besieged by rats feasting on avocados, biting employees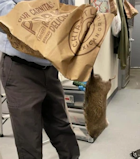 Workers at an Upper Manhattan Chipotle restaurant say they've been fighting a losing battle against hordes of hungry rats — and a management team that let the infestation get so bad that four staffers have been bitten by the massive rodents.

The besieged fast-casual Mexican joint on Broadway near West 169th Street in Washington Heights closed to customers indefinitely late last month, but only after rats chewed through the wiring of a computer system that handled orders, two employees told The Post.

In the meantime, those workers are still going into the store to clean, in an effort to keep the vermin at bay. nypost.com

L.A. County D.A. eliminates bail, remakes sentencing rules on first day in office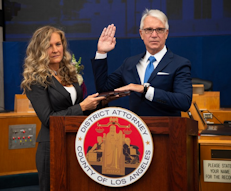 George Gascón embarked Monday on a plan to reimagine criminal prosecutions in Los Angeles County, announcing sweeping policy changes he'll make as district attorney that include an end to cash bail, a ban on prosecutors seeking enhanced prison sentences and showing leniency to many low-level offenders.

The dramatic reversals of deeply ingrained, traditional law enforcement strategies in the nation's largest district attorney's office, also will include a review of thousands of old cases to determine whether lighter sentences or prisoner releases should be sought, Gascón said in a speech during his swearing-in ceremony.

The reforms announced Monday added to a list of moves Gascón vowed to make during a contentious election against the incumbent district attorney, Jackie Lacey, including a promise to bar his prosecutors from seeking the death penalty in new cases and to end the practice of trying juveniles as adults. He followed through on both issues Monday, announcing them among the slew of new policies he is implementing.

While Gascón's victory over Lacey was widely viewed as a repudiation by voters of more traditional, "tough on crime" policies, his focus on reducing incarceration rates could meet resistance at a time when violent crime is surging in Los Angeles. The city has recorded more than 300 homicides for the first time in over a decade this year, and shootings are up more than 30% compared with 2019, according to L.A. Police Department records.

Even before Monday's swearing-in, which was held remotely amid the surging number of coronavirus cases, Gascón's plans had already drawn concerns from the ranks of the 1,200 deputy district attorneys, some of whom have complained that the new top prosecutor drew up his new, aggressive playbook without sufficient input from the office he now runs. latimes.com

Indianapolis provides $2.2 million in community crime prevention grants
At the end of a year when Indianapolis' homicide total should tragically clear 230 lost lives, the City has committed another $2.2 million in community crime prevention grants to fight violence.

The Central Indiana Community Foundation announced the awards, funded by the County Option Income Tax and allocated by the City County Council, to 26 groups.

The Indy Public Safety Foundation will receive the largest award of $400,000 to develop and implement a gun violence reduction strategy based on a program that reduced gun violence deaths by 35-40% in cities like Oakland, California. fox59.com

Global Security Merger
G4S agrees to be acquired by Allied Universal

$5B deal brings six-month long bidding war for company to a close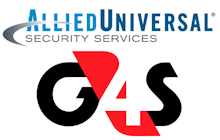 After initially declining a $4.2 billion deal put forth by Allied Universal last month, G4S on Tuesday announced that it has agreed to the terms of a new cash offer from the company that will pay G4S shareholders 245 pence per share.

The offer, which was made by Atlas UK Bidco Limited (Allied Bidco), a newly incorporated entity created for the purposes of implementing the offer and indirectly controlled by Allied Universal, values G4S at 3.8 billion Pounds ($5 billion). The combination of Allied Universal and G4S will create a combined business that is expected to generate approximately $18 billion in annual revenues. The company will also have a global workforce of more than 750,000 people with operations in 85 countries.

The acceptance of the offer ends a nearly six-month long bidding war for G4S, which began in mid-June when Canada-based GardaWard (Garda) offered to buy the company for 145 pence per share. After a hostile takeover bid, Garda later upped its offer to 235 pence per share but noted that it would not increase it any further.

According to a statement, Allied Universal intends to maintain a UK headquarters in London that will serve as the "Enlarged Group's" headquarters for all international operations outside of the North America. In addition, based on the geographic footprints of G4S and Allied Universal, the companies said in the statement that they do not expect there to be a significant number of overlapping functions outside of North America.

Allied Bidco has also reportedly already cleared U.S. antitrust review and the company is currently in the process of acquiring all other antitrust and regulatory approvals. The deal is expected to close during the first quarter of 2021. securitysales.com

NRF: Retail imports still strong after setting new records for the holiday season
Imports remain strong after setting new records this fall as retailers stocked up both stores and warehouses for the holiday season and met new demands for quick delivery of online orders, according to the monthly Global Port Tracker report released today by the National Retail Federation and Hackett Associates.

"The pandemic has made the past year one of the most trying the supply chain has ever seen, but retailers have met that challenge," NRF Vice President for Supply Chain and Customs Policy Jonathan Gold said. "We've gone from not knowing whether we would be able to get merchandise from China to having a surplus of goods when stores were closed to having to meet pent-up demand as consumers returned. At this point, retailers have seen a successful holiday season so far and goods are reaching the shelves. We hope 2020 is a one-time experience, but we've learned a lot." nrf.com

Ascena Retail Group gets okay to sell chains to private equity firm
Ascena Retail has received court approval to proceed with the sale of Ann Taylor, Lane Bryant, Loft and Lou & Grey to Sycamore Partners in a deal valued at around $1 billion. A U.S. Bankruptcy Court in Richmond, VA, gave its okay for the deal to proceed despite objections raised by the Justice Department's Office of the U.S. Trustee. wsj.com

Here's why these 7 U.S. mall owners, including Simon, are in trouble, S&P warns

Gap closing its Magnificent Mile flagship store

GameStop posts 30% sales drop but sees growth ahead
---







Free Video Alarm E-Book:

Caught Red Handed - Twice!

My alarm system finally worked! I watched as police intervened in a robbery and arrested the perpetrator.

"I don't know about you, but in my 23 years in Loss Prevention, I've never experienced a situation where the alarm system led to an on-site arrest," said Brian Broadus, a former Vice President of Loss Prevention who previously worked with Gap Inc., Ross Stores, Walmart, Bed Bath and Beyond, Sears, and Mattress Firm.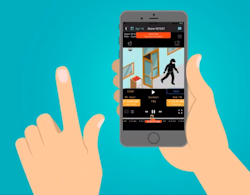 "Then it happened twice within a few months, at two different retail locations," he said. In both cases, police prioritized the call and arrived on the scene within minutes, while the perpetrator was still on the premises. These officers also knew how many suspects were on-site, where they were in the building, and whether they appeared armed.

How was this possible? With video alarm verification.

In this Video Alarm eBook learn how:
Video alarm monitoring and verification is vital have your incident prioritized by police

No business today has to absorb the cost of false positives as a cost of doing business

There is a cost-effective alternative to an outdated response model that is far too slow
---
'Stunning Theft': Hackers Steal Cybersecurity Vendor's Tool Kit
FireEye, a Top Cybersecurity Firm, Says It Was Hacked by a Nation-State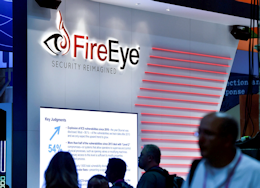 For years, the cybersecurity firm FireEye has been the first call for government agencies and companies around the world who have been hacked by the most sophisticated attackers, or fear they might be. Now it looks like the hackers — in this case, evidence points to Russia's intelligence agencies — may be exacting their revenge.

FireEye revealed on Tuesday that its own systems were pierced by what it called "a nation with top-tier offensive capabilities." The company said hackers used "novel techniques" to make off with its own tool kit, which could be useful in mounting new attacks around the world.

It was a stunning theft, akin to bank robbers who, having cleaned out local vaults, then turned around and stole the F.B.I.'s investigative tools. In fact, FireEye said on Tuesday, moments after the stock market closed, that it had called in the F.B.I.

The $3.5 billion company, which partly makes a living by identifying the culprits in some of the world's boldest breaches — its clients have included Sony and Equifax — declined to say explicitly who was responsible. But its description, and the fact that the F.B.I. has turned the case over to its Russia specialists, left little doubt who the lead suspects were and that they were after what the company calls "Red Team tools."

These are essentially digital tools that replicate the most sophisticated hacking tools in the world. FireEye uses the tools — with the permission of a client company or government agency — to look for vulnerabilities in their systems. Most of the tools are based in a digital vault that FireEye closely guards. nytimes.com

'Tis The Season for Fraud
Cybercriminals Already Profiting from the Retail Season
Cybercriminals are enjoying the shopping season lockdown, taking it as an opportunity to accelerate their fraud efforts. According to Cyberint, the leading provider of Intelligence-driven Digital Risk Protection, illegal use of credit cards was up 110 percent during the first week of November alone.

Some of the latest trends identified on the Dark Web were that the number of stolen credit card user credentials for sale increased by 186%. Also, the number of fake credit cards and payment methods for sale was up by a whopping 290% in just that one week.

Threats are expected to intensify in the period leading up to December 25th, creating a season full of brand hijacking, phishing, fake payment methods, and stolen user credentials. Refund fraud attempts will extend well into January 2021.

Recently, a customer of a national clothing retailer clicked on a fake website that mimicked the brand, requesting that she fill out a survey to receive branded vouchers. She answered the questions and was bombarded with spam, texts, and calls. The retailer was only made aware of the issue after she called to complain. This could have been proactively handled by the retailer if the threat intelligence were available.

Corem encourages retailers to take a proactive approach to their cyber focus and shares some insights on what will help retailers to heighten their security posture immediately. prnewswire.com

Holiday shopping season fraud stats revealed
There's a 1% decrease in suspected online retail fraud worldwide during the start of the 2020 holiday shopping season compared to the same period in 2019, a 59% increase from the same period in 2018 and a 14% increase from all of 2020 so far, TransUnion research reveals.

Holiday shopping season fraud stats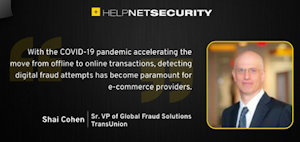 Heading into the holiday shopping season, the study conducted from Oct. 28 to Nov. 5, 2020 found 37% of 9,515 consumers surveyed globally said they had been targeted by digital fraud related to COVID-19, a 28% increase from the same survey the week of April 13, 2020.

Shopping fraud trends from Nov. 26 to Nov. 30

The percent of suspected fraudulent e-commerce transactions during the start of the holiday shopping season and entire year since 2018:

● 15.54% from Nov. 26 to Nov. 30, 2020. 13.67% so far in 2020.
● 15.70% from Nov. 28 to Dec. 2, 2019. 9.80% all of 2019.
● 9.76% from Nov. 22 to Nov. 26, 2018. 11.12% all of 2018.

The days with the highest percent of suspected fraudulent e-commerce transactions during the start of the 2020 holiday shopping season:

● Cyber Monday, Nov. 30: 26.03%
● Saturday, Nov. 28: 12.39%
● Thanksgiving, Nov. 26: 12.29%
● Black Friday, Nov. 27: 12.02%
● Sunday, Nov. 29: 11.68% helpnetsecurity.com

Hackers hide web skimmer inside a website's CSS files
Over the past two years, cybercrime groups have used quite an assortment of tricks to hide credit card stealing code (also known as web skimmers or Magecart scripts) inside various locations of an online store for the purpose of avoiding getting detected.

Places where web skimmers have been found in the past include inside images such as those used for site logos, favicons, and social media networks; appended to popular JavaScript libraries like jQuery, Modernizr, and Google Tag Manager; or hidden inside site widgets like live chat windows.

The latest of these odd places is, believe it or not, CSS files. Standing for cascading style sheets, CSS files are used inside browsers to load rules for stylizing a web page's elements with the help of the CSS language. These files usually contain code describing the colors of various page elements, the size of the text, padding between various elements, font settings, and more. zdnet.com

Global Cybercrime Losses Cross $1 Trillion Mark
A shift from attackers targeting individual systems to entire organizations is pushing up cost of cyberattacks sharply, McAfee says.

Microsoft Fixes 58 Critical Vulnerabilities for December Patch Tuesday
---

---

COVID Update

50 Canadian Retailers Speak Out Against Lockdowns
'It's causing carnage': Retailers urge Ontario to lift lockdowns
A coalition of about 50 retailers is calling on the Ontario government to immediately open all retail stores in the province, claiming that the COVID-19 restrictions are ineffective and putting businesses at risk of failure.

In an open letter, the retailers – which include Hudson's Bay Co. and the Canadian units of international firms like IKEA – argue that shutting down non-essential stores in Toronto and Peel Region hasn't reduced the number of shoppers.

Here's what some of the retailers are saying about Ontario's measures on BNN Bloomberg:

"The strategy of just shutting us all down in the most important five weeks of the year after an unbelievably tough year, it's just catastrophic. This is a catastrophic effort. And what's' important is, it's not helping…. It's causing carnage. Nothing short of carnage is being caused. We understand the pressure the premier is under, we're all on side. But the strategy is wrong."

- Indigo CEO and Chair Heather Reisman

"December is the biggest time of the year and this is going to impact tremendously employment in the retail sector. It's going to hurt incomes ... I believe you will see in January a number of the small and large retailers will have to reorganize or go out of business."

- Harry Rosen Inc. Chairman and CEO Larry Rosen bnnbloomberg.ca

Sending in the Safety Inspectors
Quebec cracking down on crowded malls, stores during holiday shopping season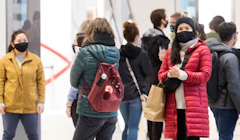 The province will take extra precautions given the rising number of cases

Quebec is tightening the health guidelines for stores and malls for the holiday shopping season in an attempt to limit the transmission of the coronavirus. Deputy Premier Geneviève Guilbault said Wednesday she wants Quebecers to be able to shop for loved ones in a safe environment.

The measures include:

● A maximum capacity of customers based on floor space available to customers.
● Signs about distancing rules to ensure compliance while shopping and waiting in line.
● Clear markings so that shoppers can more easily navigate the store.

Guilbault acknowledged that many shopping venues already have these measures in place. But she said those that don't risk being fined up to $6,000 or closed altogether.

She said police and workplace safety inspectors would increase their presence in shopping districts during the holiday period. The province reported a record 1,514 cases on Wednesday, the highest daily total since the start of the pandemic, along with 43 deaths. cbc.ca

Pfizer Vaccine Approved in Canada
Canada health regulator approves Pfizer's COVID-19 vaccine
Canada's health regulator on Wednesday approved Pfizer's COVID-19 vaccine, days ahead of possible approval in the United States. Health Canada posted on it is website that the vaccine made by U.S. drugmaker Pfizer and Germany's BioNTech is authorized. The vaccine already has been approved by the United Kingdom and Bahrain and officials have said they expect U.S. approval within days. apnews.com

Restaurants Counting on Vaccine for Sector's Survival
Canadian Foodservice Businesses in Turmoil Amid Potential Vaccine Delays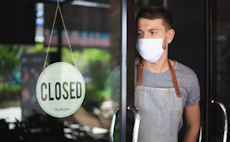 Todd Barclay, Restaurants Canada President and CEO, said restaurants are simply trying to keep afloat right now and the industry has been the hardest hit during this crisis, adding that COVID-19 has been catastrophic for the industry.

"That's why we're here today calling for a national working group to take our industry from survival to revival. We appreciate the support so far from all levels of government across the country. If it weren't for critically needed programs like the federal wage subsidy and provinces stepping up to protect commercial tenants from evictions, we would have lost more restaurants by now," explained Barclay.

Barclay added that a vaccine in place in a timely fashion is important for the sector.

"So the perception from potential customers is that it isn't safe to come and visit us. As soon as there's a vaccine in place it will mentally change the minds of the consumer to feel comfortable going out again. It's absolutely critical. There's no question," he said. retail-insider.com

Canada Stockpiling COVID Vaccine
Canada Has Reserved More Vaccine Doses Per Person Than Anywhere
Canada already had enough potential Covid-19 vaccines secured to protect a population almost four times its size. It just added another 20 million doses to the pile and accelerated its vaccination calendar.

The government doubled its order from Moderna Inc. to 40 million doses, the U.S. pharmaceutical company said Monday. And the first 249,000 doses from another supplier, Pfizer Inc. and BioNTech SE, are set to arrive next week, Prime Minister Justin Trudeau said Monday, kick-starting a vaccination campaign ahead of schedule. bloomberg.com

Canadians to collectively lose $3M in pandemic-related pet scams
As scammers continue to target Canadians looking to acquire a pet, pet scams reported to the BBB are slated to hit about five times as many as in 2017, when the bureau published its first in-depth investigative study on pet scams. citynews1130.com

Canada to receive first Pfizer coronavirus vaccines next week

Nearly one-third of Canadians plan holiday gatherings despite COVID restrictions

Canada crushed the Covid-19 curve but complacency is fueling a deadly 2nd wave

Manitoba extends COVID-19 restrictions into January

---

No 'Defunding Police' in Vancouver
Vancouver Won't Increase Police Budget, But Balks at Defunding

Council rejects call from the police board to increase its budget but says reallocating money to social services is premature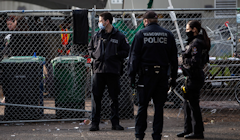 Vancouver city council voted to keep the police budget at the same level as 2020, rejecting a proposed increase of $6.4 million made by the police board.

City staff had recommended a one-per-cent cut to the police budget to offset revenue losses caused by the COVID-19 pandemic, but the police board had rejected that call, saying public safety would be threatened. The police budget takes up 20 per cent of the entire city budget.

The budget will remain at the 2020 level of $340,601,336.

The vote reflects tensions between the police department and city council. In the wake of several high-profile deaths across Canada during police "wellness checks" this spring, and Black Lives Matter protests that swept across North America, council passed motions this summer to end street checks and decriminalize poverty. thetyee.ca

Winnipeg adding $3M to top up police budget

The 12 Scams of Christmas
Anti-Fraud Centre warning Canadians about holiday scams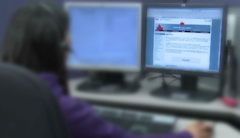 As the festive season is upon us, police and officials at the Canadian Anti-Fraud Centre in North Bay are warning people about the 12 types of fraud targeted at Canadians this time of year.

The anti-fraud centre said the holidays are a time where fraud peaks and thousands of Canadians fall victim to scams.

"We've been saying it all along," said Senior RCMP intelligence analyst Jeff Thomson. "Fraud is going up and we really want people out there to get the message to recognize, reject or report."

In honour of the 12 days of Christmas song, anti-the fraud centre unveiled its 12 scams of the holidays and what to look out for. These common scams occur every year throughout the Christmas season.

1. Counterfeit merchandise
2. Selling goods and services online
3. Fake charities
4. Romance scams
5. Online shopping
6. Phishing emails and texts
7. Secret Santa.
8. Prize notifications
9. Emergency
10. Gift cards
11. Identity theft
12. Identity fraud

"We're seeing a lot of online shopping these days especially with the pandemic and COVID-19," said Thomson. "So, online shopping scams are what we want people to pay attention to."

Fraud is on the rise for the ninth consecutive year, according to the latest Canadian statistics. The fraud centre is reporting 77,000 total reports of fraud, which is a hefty increase from last year's 58,000.

"We're already at $141 million in losses this year up from $138 million and Canada alone we had 47,000 reports," said Thomson. ctvnews.ca

Retail Drones Coming to Canada?
Drones & the Future of Retail Delivery in Canada: Experts Comment
The challenge in the future is to have people accept the possibility of drones flying around in populated areas as their application moves eventually to dropping off packages at people's homes.

"The city folk might go no, I don't like this. So retailers, the aviation industry, drone manufacturers, etc., have to do a big charm offensive to actually get drones into ways that we think of the world going forward. Maybe the pandemic and the surge to ecommerce may be just the trigger that people become more acceptable to seeing things flying around in the sky. We're talking about maybe 50 to 70 feet up."

But in the meantime, the use of drones to more remote locations seems to be a natural.

"And it will be primarily based on trend to access typically for ecomm sales – trying to access remote and rural communities with perhaps a more cost effective or frequent service than a truck doing the thing and an old transportation system," said Newbury. retail-insider.com

Hallmark Announces Canadian Store Expansion Amid Increasing Card Purchases

Mask-Related Violence
Saskatoon, SK: 5 suspects at large after 2 stabbings & armed robbery
Saskatoon police are looking for five suspects after a business was robbed at knife point and two men in their 50s were stabbed. Police were told a group of six people had come into the store and some of them weren't wearing a mask. An employee asked them to leave but one of the suspects threatened him with a knife. The group then fled the store with stolen items. The employee told police he chased them for a short distance until a man with the group threatened him with a gun, then kept running.

Police say they've arrested a 13-year-old boy who matches a suspect description from the stabbings and robbery, but five other suspects are at large: two women and three men. cbc.ca

Niagara, ON: Man jailed for 2 years after $11,000 gun heist at Bass Pro Shops
A man who broke into Bass Pro Shops in Niagara-on-the-Lake during the nationwide lockdown and helped himself to five semi-automatic rifles will spend the next two years in a penitentiary. Video surveillance at the Outlet Collection at Niagara outdoor mall captured Persaud smashing a bay window at Bass Pro Shops on March 23 and then driving away in a pickup truck without entering the store. niagarafallsreview.ca

Kamloops RCMP investigating weekend theft of $1,600 worth of beer

---

Robberies & Burglaries

● C-Store - Oshawa, ON - Armed Robbery
● Gas Station - Halifax, NS - Robbery
● Grocery Store - London, ON - Armed Robbery (Fake gun)
● Jewelry Store - Calgary, AB - Burglary
● Unnamed Business - Halifax, NS - Burglary
● Unnamed Store - Saskatoon, SK - Armed Robbery/Stabbing
● 7-Eleven - Sicamous, BC - Robbery
●
7-Eleven - Strathcona, BC - Armed Robbery

How are we doing? We need your input & suggestions. Send to lpnews@d-ddaily.net

View Canadian Connections Archives

---

---
---
Top 10 E-Commerce Companies

Kroger breaks into top 10 U.S. e-commerce companies for first time
The nation's largest supermarket retailer, Kroger, made its first-ever showing in eMarketer's ranking of the top U.S. e-commerce retailers, taking the #9 spot.
Kroger's e-commerce sales will surpass $11 billion this year
, growing by more than 79% year over year, according to eMarketer.
Topping the list is Amazon, followed by Walmart
Dropping off the list is Macy's
, which fell out of pace with the other companies in the top 10 largely due to declines in apparel sales, according to eMarketer.

Here is e-Marketer's listing of the 2020
top 10 U.S. retail e-commerce companies ranked by sales
(figures are in billions).
1. Amazon: $309.58
2. Walmart: $46.20
3. eBay: $38.61
4. Apple: $27.51
5. The Home Depot: $16.71
6. Best Buy: $15.70

7. Target: $13.82
8. Wayfair: $11.66
9. Kroger: $11.28
10. Costco: $11.18
chainstoreage.com
Bot-Powered Resellers Targeting Hot Items
Walmart and other retailers battle fast-buying 'bots'

The coronavirus pandemic that has kept millions of shoppers at home has also emboldened online resellers, whose high-tech arbitrage is bringing grief for everyday shoppers.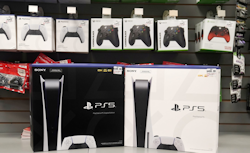 This year, bots have also targeted pandemic-era essential goods, including P&G's Charmin toilet paper and Reckitt Benckiser's Lysol. In Britain, bots have even snatched grocery delivery slots reserved for elderly people.

Retailers are trying new tactics as the pandemic has broadened bot-powered reselling to new product categories and expanded the appeal of resale at a time when many people have lost their jobs, consultants and cybersecurity experts said.

Some stores have vowed to step up cybersecurity measures. Others have spread out availability or offered products only to a handful of established customers.

"Given bot scripts are constantly evolving and being re-written, we've built, deployed and continuously update our own bot-detection tools that allow us to successfully block the vast majority of bots," a Walmart spokesman told Reuters. nbcnews.com

Amazon sellers worry they can't meet demand as company limits warehouse space

Amazon is now earth's biggest advertiser
---
Houston, TX: Serial Armed Robbery Crew stopped in their tracks by Security Guard at Pawnshop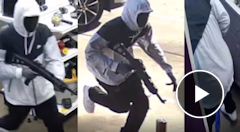 Houston police need your help in identifying three suspects possibly responsible for several aggravated robberies with a deadly weapon. HPD's Robbery Division released a video Monday from an Aug. 29 incident where three male suspects pulled up to a pawnshop located in the 8000 block of the North Freeway in Houston. Video shows one of the suspects exit the passenger door of a gray Jeep Grand Cherokee and run into the business armed with a handgun. The other two suspects then exited the vehicle and were about to follow.

However, when the first armed suspect ran into the pawnshop, he saw a security guard inside and quickly turned around while signaling to the other suspects to also turn around. All three suspects then got back in the Jeep and drove off. Police believe the three suspects, and possibly more individuals, are also responsible for a pawnshop robbery on Sept. 16 in the 600 block of Tidwell, and another on Nov. 30 in the 7000 block of the North Freeway. In both robberies, the suspects were armed with handguns, rifles and/or shotguns, and forced the employees to the ground. Police say they got away with jewelry in both robberies and also stole numerous firearms during the September robbery. abc13.com

Officers need the public's help to track down a suspected serial shoplifter in Coral Springs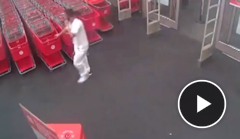 Police said a man named Jose Luis-Cruz, Jr. is behind a string of shoplifting crimes dating back to September across Coral Springs. The man in question is said to have taken more than $8,000 worth of merchandise between six different heists. wsvn.com

Lake Zurich, IL: Home Depot theft duo steals $6600 worth of merchandise
A man and a woman stole a shopping cart with $6,653.07 worth of merchandise from Home Depot. chicagotribune.com

Indiana, PA: Police Looking For Suspects Accused Of Stealing More Than $2,000 Worth Of Merchandise From Walmart


State police are looking for the two suspects accused of stealing more than $2,000 worth of merchandise from a Walmart in Indiana County. Police say the man and woman are suspects in the theft of $2,106.31 in various merchandise at the White Township Walmart on Sunday. Police say the suspects used an emergency exit to get the merchandise out of the store. wccsradio.com
---
---

Shootings & Deaths

Clayton, MO: No charges to be filed in the shooting death of Terry Tillman outside Galleria in 2019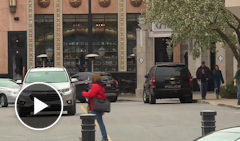 St. Louis County prosecutors said Tuesday they will not bring charges in last year's fatal police shooting near the St. Louis Galleria shopping center in Richmond Heights. St. Louis County Prosecutor Wesley Bell and his staff explained the decision Tuesday to relatives of Terry Tillman, 23, who was shot by a Richmond Heights police officer on Aug. 31, 2019, near the shopping center. The videos show Tillman enter the Galleria with a high-capacity magazine from a handgun sticking out of his waistband, walk through a department store and then chat briefly with an employee of another store before two officers approach him about his gun. The mall prohibits guns. Tillman then sprinted from that store into a parking garage before running across the street to the top level of a bank's outdoor parking lot, the videos show. The police videos included 911 audio of calls for backup and dashboard camera video of officers driving into the parking garage near Simmons Bank on Clayton Road, where the officer shot Tillman on an outer staircase. fox2now.com

Round Lake Beach, IL: C- Store Worker Shoots 2 Armed Robbery Suspects
A convenience store worker shot two armed robbery suspects in Round Lake Beach Monday night. Police said a man and woman told the employees to get behind the counter at gunpoint at the food and liquor store on Fairfield Road around 11 p.m. One employee got a gun and shot several times at the robbers, hitting both. The suspects jumped into a waiting vehicle and took off. When police found the vehicle nearby. The driver and front seat passenger got out and ran away, leaving the suspected robbers behind. The suspects were take to Condell Hospital in Libertyville. The driver and front passenger have not been located. chicago.cbslocal.com


Robberies, Incidents & Thefts

Spartanburg, SC: Police Officer back at work after attack at Walmart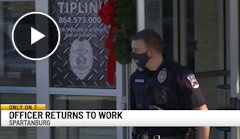 Back in August, Spartanburg Police Officer Erin Hansen was forced out of work when an unexpected incident occurred. He was off-duty and working security at the Dorman Centre Walmart when police say a man named James Cunningham ran over and started attacking him. "I was just kind of watching over the scanners and making sure that everything was going smoothly, and it was just out of nowhere," Hansen said.

Officer Hansen told 7 News Cunningham had a knife. "I don't know if it was luck, someone watching over me, reverted back to a little bit of training or whatever it may be–I'll take it however it lies–but I was able to actually knock the knife out of his hand," he said.

Hansen was reportedly knocked unconscious and police say Cunningham tried to take Hansen's weapon but was not successful. Unfortunately, Hansen was still hurt pretty badly. "A skull fracture, a broken nose, a busted eardrum. I have some hearing loss now," he said. It took nearly four months for him to be able to come back to the job he loves. wspa.com
Erie, PA: Dollar General manager injured, cut by razor wielding woman
Sparks, NV: Man linked to three C-Store Armed Robberies arrested
● Barbershop – Brooklyn, NY – Armed Robbery
● C-Store - Round Lake Beach, IL – Armed Robbery / 2 Suspects shot
● C-Store – Charlotte, NC – Armed Robbery
● C-Store – Kathryn, ND – Burglary
● C-Store – Montgomery, AL – Armed Robbery
● C-Store – North Adams, MA – Armed Robbery
● C-Store – Rocky Mount, NC – Armed Robbery
● Dollar General – Kinston, NC – Armed Robbery
● Family Dollar – Kinston, NC – Armed Robbery
● Family Dollar – Palatka, FL – Armed Robbery
● Family Dollar – Scott, LA – Robbery
● Gas Station - Riverside, OH – Robbery
● Jewelry - Beavercreek, OH – Robbery
● Jewelry – Waco, TX – Robbery
● Jewelry – Carlsbad, CA – Armed Robbery
● Pawn – Houston, TX – Armed Robbery
● Restaurant – Greer, SC – Robbery
● Restaurant – Chicago, IL – Robbery
● Salvation Army – Newington, CT - Armed Robbery
● 7-Eleven – North Adams, MA – Armed Robbery
● 7-Eleven – Butte County, CA – Armed Robbery
● 7-Eleven – Oroville, CA – Armed Robbery

Daily Totals:
• 21 robberies
• 1 burglary
• 1 shooting
• 0 killed

---
| | |
| --- | --- |
| | Stephen Leach promoted to Territory Director of Loss Prevention for Nike |
Submit Your New Hires/Promotions
or New Position
See all the Industry Movement
---



Feature Your Job Here For 30 Days -
70% Aren't On The Boards
Post your job listing
---
Featured Job Spotlights

Regional Manager LP, Audit & Firearms Compliance
IL, WI, MN, IA, ND, SD, NE, OK, MO & KS - posted Dec. 9
The Regional Loss Prevention Manager is responsible for the control and reduction of shrinkage at the stores in their Territory. Investigate and resolves all matters that jeopardize or cause a loss to the company's assets...

Asset & Profit Protection Investigations Analyst
San Francisco, CA - posted September 24
You should have strong analytical skills, be a quick learner, and drive to innovate with both technology and processes. They will be personable, open to learning, collaborating with others, and apt to saying "yes" or "I'll find a way", rather than "no" or "that's impossible"...

Customer Success Specialists
Multiple Locations - posted October 9
The role of the Customer Success Specialist is to engage, empower, and excite our community. As a Customer Success Specialist, your primary responsibility is to ensure both retailers and law enforcement, who make up our community, have great experiences and achieve real crime reduction outcomes from using our platform. Apply Here

Sales Representatives
NuTech National - posted October 13
NuTech National, an established and rapidly growing 40+ year electronic security company is expanding our National Sales Team. Seeking motivated, driven and successful sales reps to expand our national retail and governmental vertical markets. Top pay, benefits and signing bonus available. Please apply to melissa@nutechnational.com

Featured Jobs
---
JOB TITLE
COMPANY
CITY/STATE
DATE ADDED

Vice President
VP, Shortage Control
Burlington Stores
North Burlington, NJ
November 17
Vice President
Mobilelink
Sugar Land, TX
July 8

Director
LP Dir.
America's Car-Mart
Rogers, AR
November 16
Dir. AP
Casey's
Ankeny, IA
November 25
Dir. AP
Curtis Food Recruiters
Boston, MA
November 5
Dir. Safety & Security
Disney
Emeryville, CA
November 2
Dir. Governance, Risk & Compliance
DoorDash
San Francisco, CA
October 9
Dir. Security Operations
Gap Inc.
San Francisco, CA
October 1
Dir. Risk & Analysis
Genesco
Nashville, TN
November 17
Dir. Safety/Risk Mgmt.
Goodwill of SE Louisiana
New Orleans, LA
April 2
Dir. of Security
Gorgo Group
Orlando, FL
November 5
Deputy Dir. Global Security & Trade Compliance
IAP Worldwide Services
Cape Canaveral, FL
November 24
Dir. of LP
Ingles
Black Mountain, NC
September 17
Dir. of Security
Jushi Holdings Inc.
Manassas, VA
Nov. 9
Dir. AP
McLane Company
Temple, TX
November 5

Parker's C-Stores

Savannah, GA

June 3

Sr. Dir. Environmental Health & Safety
Ross Stores
Dublin, CA
October 9
Dir. Security Operations
Salesforce
Seattle, WA
September 9
Dir. LP Stores
Tractor Supply Co.
Brentwood, TN
November 6
Dir. Global Retail AP
Under Armour
Baltimore, MD
October 13

Corporate/Senior Manager
Mgr, Global Physical Security & Investigations
CDK Global
Hoffman Estates, IL
October 30
Manager of LP
Peach State Truck Centers
Norcross, GA
November 24

---


---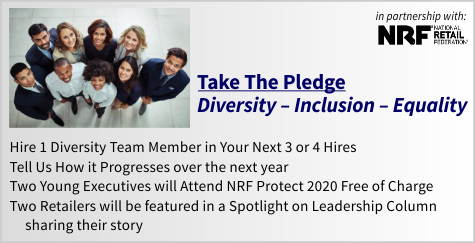 ---

Looking at one's career should be viewed as a long-term investment tool that maximizes the individual's return on their efforts. Similar to any other investment strategy, a career is the building blocks for retirement. However, as most studies show, job satisfaction and recognition is as important and in some studies more important than monetary rewards. So how one reaches a balance is the key and making sure you challenge yourself about them periodically is wise.

Just a Thought,
Gus



(content subject to approval)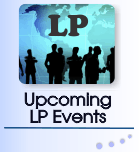 ---

Recruiting?
Get your job e-mailed to everyone... everyday
Post on our Featured Jobs Board!
Not getting the Daily?
Is it ending up in your spam folder?
Please make sure to add d-ddaily@downing-downing.com to your contact list, address book, trusted sender list, and/or company whitelist to ensure you receive our newsletter.
Want to know how? Read Here



36615 Vine Street, Suite 103
Willoughby, OH 44094
440.942.0671
copyright 2009-2019
all rights reserved globally