---

Spotlight on Suzie Squier,
President of the Retail & Hospitality ISAC
Part 1 of 2: The D&D Daily's exclusive Q&A
with Suzie Squier, President of the Retail & Hospitality ISAC

What is the Retail & Hospitality ISAC?



The Retail & Hospitality Information Sharing and Analysis Center (RH-ISAC) is the trusted cybersecurity community for the retail and hospitality sectors, including retailers, restaurants, hotels, gaming casinos, food retailers, consumer products, and other consumer-facing companies. We provide a platform for members of this industry to come together to share valuable threat intelligence and benefit from the collective expertise of their counterparts at more than 225 similar companies. In addition to sharing and collaboration, members have access to additional benefits such as industry-specific benchmarking, threat intelligence reports, industry-relevant working groups, and numerous training and education opportunities.

The RH-ISAC is not the only information sharing and analysis center. ISACs were first created in response to Presidential Decision Directive-63 (PDD-63), signed in 1998, which called for critical infrastructure sectors to voluntarily establish sector-specific organizations to share information about cyber threats and vulnerabilities.

Why is information sharing important in the fight against cybercrime?



As loss prevention professionals know, sharing information about criminals benefits everyone. It's the same with cybercrime. Our members may be competitors in business, but when it comes to defending against cyber threats, we are all in this together. Information sharing is vital in the fight against cybercrime, as criminals have been known to target not just one organization but sectors as a whole. Within the RH-ISAC, when one company has identified a threat and shares that information within our platforms, other members are able to block that threat proactively; thereby hardening their defenses and decreasing the attacker's chances of success. The more organizations that are willing to share, the stronger we become as an industry. In other words, a rising tide lifts all boats.

Read Part 2 of this exclusive Q&A next Tuesday in the D&D Daily
---

---

In Case You Missed It
Interface Systems Shares Best Practices to Help Retailers Fight Crime
this Holiday Season
Company highlights prevention strategies for protecting employees and premises while reducing retail shrink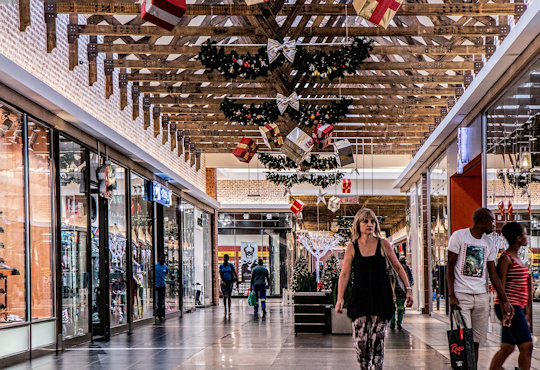 As retailers get ready for a busy holiday shopping season, they also have to prepare for an increased risk of theft and violence against employees. Interface Systems, a leading managed service provider delivering business security, managed network, UCaaS, and business intelligence solutions to distributed enterprises, shares insights and best practices to mitigate holiday season retail crime and aggression.

Leverage Virtual Security Guards to protect premises without affecting shopper experience

Retailers can rely on remote security professionals who can use security cameras, speakers, and microphones installed at the stores to offer discreet, always-on surveillance without degrading the shopper experience. These services allow trained security professionals to identify threats such as argumentative customers, loiterers in the perimeter of the store, or those about to commit theft, and issue an immediate audio warning or call law enforcement.

Utilize AI-enabled cameras to proactively identify threats

Motion-triggered cameras with AI capabilities can become the first line of defense to proactively identify threats. When deployed in conjunction with a speaker and lighting system, the solution can automatically warn loiterers during non-business hours. They can be programmed to play different audio messages based on the context or even alert a remote security professional who can access the scene via live video camera feeds. This is especially useful in parking lots and loading areas.



Integrate video, alarms, and POS systems

One of the easiest ways for retailers to get a return on their security investment is to integrate video surveillance with a point-of-sale (POS) solution. Running exception reports on transactions mapped to video recordings allows retailers to easily find instances of theft such as coupon fraud, refunds made in the absence of customers, sweethearting, and unauthorized price overrides.

Click here for more best practices from Interface Systems

---

The U.S. Crime Surge
The Retail Impact

Retail Theft Charges Up 100% in Seattle Area
King County retail theft arrests spike 100% as businesses seek accountability

Attorney General Bob Ferguson is asking the legislature to fund 10 full-time positions for the Organized Retail Crime Task Force.

The King County Prosecutor's Office said it is seeing a dramatic increase in retail thefts being charged. Local businesses say they're experiencing more break-ins than ever before.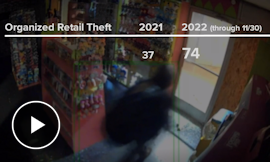 Not only are the break-ins ramping up, but so is the nature of the crimes. "It's really like a pressure cooker when you have these repeat offenses against you and you have no help whatsoever," said Spencer.

Businesses in the Chinatown International District believe the problem is that no one is being held accountable. "What we need is for someone or some entity to attack the problem at its root cause, at its basic cause," said Public Safety Advocate and business owner, Tonya Woo.

Washington Attorney General Bob Ferguson is asking the state legislature to fund 10-full time positions for the Organized Retail Crime Task Force. They're asking for $1.5 million a year. The goal is to collaborate between law enforcement agencies as they focus on organized crime rings.

"It's important to send a message that this type of behavior won't be tolerated but also that we hear businesses and collectively will take action on it," said Casey McNerthney with the King County Prosecutors Office.

Two prosecutors from the King County Prosecutors Office are on the task force. This year, the Prosecutor's office has already seen a 100% increase from last year in the number of retail theft charges. Businesses are hoping anything will help.

"There's nothing you can do to stop it, security guards aren't going to stop it, nothing is except maybe this task force," said Spencer. king5.com

Murders Up 20% in NYC - But Burglaries & Larcenies Fall
NYC murders up in November despite overall dip in crime
The Big Apple saw a jump in murders last month compared to November 2021, even as shootings were down and gun busts were up, according to new preliminary NYPD statistics obtained by The Post.

Police reported 30 homicides in the city during November, up from 25 during the same month in 2021 (an increase of 20%).

A review of the seven major crime categories shows increases in three other areas, too: Felony assaults were up 1,957 to 2,016, or 3%; robberies rose from 1,439 to 1,491, an increase of 3.6%, and car thefts jumped from 1034 to 1,131, or 9.4%.

The statistics show dips in the three other major categories: Rapes were down from 128 in November 2021 to 110 last month, a drop of more than 14%; burglaries dropped from 1,310 to 1,231, down 6%, and grand larcenies decreased 5.5%, from 4,430 to 4,187.

Overall, the November numbers show an overall drop of 1.2% in the seven major crimes.

"The NYPD is throwing everything it has at the crime problem in New York City,'' a law-enforcement source told The Post on Sunday. "The increased gun arrests and reduction in shootings are not coincidental. The question remains — what happens to the shooters? There has to be accountability — the rest of the criminal justice system has to do its job."

City officials have long sought for changes to the controversial 2019 state criminal justice reforms, which prohibit judges from setting bail in misdemeanor cases and non-violent felonies.

"We're fighting a multi-front war that includes the shooters, the thieves and the recidivists. It's the last group that poses the greatest threat,'' another source said. nypost.com

Guards with Kevlar Vests & AR-15s Patrolling Philly Gas Station
Philadelphia gas station owner hires heavily armed guards to protect business
A Philadelphia gas station owner fed up with incessant crime threatening his employees and customers hired heavily armed security guards to watch over his business.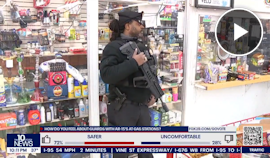 Neil Patel, operator of a Karco gas station at Broad and Clearfield streets in North Philadelphia, recruited Pennsylvania S.I.T.E Agents clad with Kevlar vest and AR-15s or shotguns.

"They are forcing us to hire the security, high-level security, state level," Patel told FOX 29. "We are tired of this nonsense; robbery, drug trafficking, hanging around, gangs."

The final straw for Patel came after he said his business was vandalized by young people and an ATM machine was stolen. His car was also a casualty of crime around the area.

"We wear Kevlar, we are trained, my guards go to training every other week, they're proficient with [their guns] and with their taser, they know the law," Chief Andre Boyer said.

The decision to beef up security has been meet with mixed reactions from residents and neighbors. "I listen to them, but according to some people, violent people, they carry the guns, they're not afraid of them? This is the protection for the neighborhood and the customers," Patel said.

Since hiring the guards, Patel claims his business has been free of loitering and other crime. fox5atlanta.com

Big City Mayors Call on Congress to Take Action on Mass Shootings
Mayors Whose Cities Had Mass Shootings Urge Senate to Pass Bipartisan Gun Safety Legislation
Nearly 70 mayors from across the U.S. whose cities have experienced a mass shooting this year sent a letter to Senate Leaders today calling on the Senate to pass gun safety legislation. Two bipartisan bills, S.736, the Assault Weapons Ban of 2022, and S.529, the Background Check Expansion Act, have already passed the House and are awaiting action in the Senate.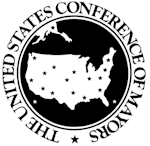 In the letter, the mayors urge the Senate to pass these bills and work to prevent other cities from experiencing the tragedies of gun violence that impacted their cities. The United States Conference of Mayors has long championed gun safety legislation to protect cities and communities across the country.

"How much more death and destruction must our residents and our communities endure before the Senate acts?"

In the letter, the mayors write in part:

"As mayors of cities that have had mass shootings this year, we write to urge the Senate to pass during the lame duck session gun safety legislation that has passed the House and is currently pending in the Senate. We can tell you firsthand of the devastating impact these shootings have had on our residents and on our cities. While we will never recover from them completely, we must try to prevent them from happening in other cities in the future."

The full text of the letter to Senators Schumer and McConnell can be found here. yahoo.com

Gunfire Knocks Out Power in North Carolina - Triggers Curfew
NC county announces curfew as nearly 40,000 customers remain without power after 2 substations damaged by gunfire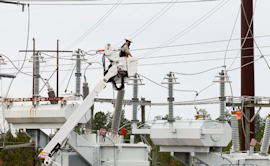 Authorities announced a mandatory curfew in a North Carolina county where around 40,000 customers lost power after two power substations were damaged by gunfire Saturday night. The county will implement a mandatory curfew from 9 p.m. until 5 a.m., starting Sunday night, Moore County Sheriff Ronnie Fields said at a news conference Sunday.

Municipality and county officials "have formed a plan for the night and the next few nights that we may be out of power. It's a very serious situation," Fields said. "So we've come to an agreement to best protect our citizens and to protect the businesses of our county, we're going to implement a curfew tonight."

A state of emergency went into effect at 4 p.m. Sunday as law enforcement, city and energy officials are investigating the incident and working to restore the two substations, authorities said. Law enforcement has also been providing security for the stations, according to the sheriff.

The power outage is being investigated as a "criminal occurrence" after crews found signs of potential vandalism at several locations, CNN previously reported.

Fields said multiple rounds were fired at the two substations. "It was targeted, it wasn't random," he said. cnn.com

NYC's Crime Crackdown Continues
New York Mayor says NYPD and first responders can involuntarily commit those in mental health crisis
New York Mayor Eric Adams on Tuesday directed first responders to enforce a state law that allows them to potentially involuntarily commit people experiencing a mental health crisis, as part of an attempt to address concerns about homelessness and crime.

Adams said it was a myth that first responders can only involuntarily commit those who displayed an "overt act" that they may be suicidal, violent or a danger to others. Instead, he said the law allowed first responders to involuntarily commit those who cannot meet their own "basic human needs" – a lower bar.

New York Police Department officers and first responders will get additional training to help them make such evaluations and a team of mental health technicians will be available, either via a hotline or video chat, to help them determine whether a person needs to be taken to a hospital for further evaluation.

The city also plans to develop specialized intervention teams to work side by side with NYPD officers. cnn.com

Crime may be adding to holiday shopping prices

Services held for victims of Chesapeake Walmart mass shooting

---

COVID Update

655.2M Vaccinations Given
US: 100.9M Cases - 1.1M Dead - 98.3M Recovered
Worldwide: 650.5M Cases - 6.6M Dead - 627.4M Recovered


Private Industry Security Guard Deaths: 362
Law Enforcement Officer Deaths: 816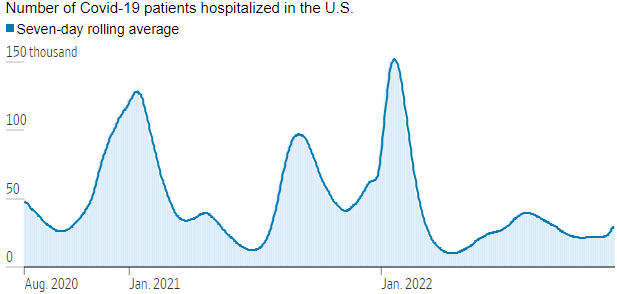 Chinese Hackers Stole $20M in COVID Funds for Businesses
Hackers linked to Chinese government stole millions in Covid benefits, Secret Service says
Hackers linked to the Chinese government stole at least $20 million in U.S. Covid relief benefits, including Small Business Administration loans and unemployment insurance funds in over a dozen states, according to the Secret Service.

The theft of taxpayer funds by the Chengdu-based hacking group known as APT41 is the first instance of pandemic fraud tied to foreign, state-sponsored cybercriminals that the U.S. government has acknowledged publicly, but may just be the tip of the iceberg, according to U.S. law enforcement officials and cybersecurity experts.

The officials and experts, most speaking on the condition of anonymity because of the sensitivity of the subject matter, say other federal investigations of pandemic fraud also seem to point back to foreign state-affiliated hackers.

"It would be crazy to think this group didn't target all 50 states," said Roy Dotson, national pandemic fraud recovery coordinator for the Secret Service, who also acts as a liaison to other federal agencies probing Covid fraud.

The Secret Service declined to confirm the scope of other investigations, saying there are more than 1,000 ongoing investigations involving transnational and domestic criminal actors defrauding public benefits programs, and APT41 is "a notable player." nbcnews.com

China Backs Further & Further Away from Zero-Tolerance COVID Policies
China set to ease COVID curbs further as markets cheer change of tack
China is set to announce a further easing of some of the world's toughest COVID curbs as early as Wednesday, sources said, as investors cheered the prospect of a policy shift that follows widespread protests and mounting economic damage.

Three years into the pandemic, China's zero-tolerance measures, from shut borders to frequent lockdowns, contrast sharply with the rest of the world, which has largely decided to live with the virus.

The strict approach has battered the world's second-largest economy, put mental strain on hundreds of millions and last month prompted the biggest show of public discontent in mainland China since President Xi Jinping took power in 2012. reuters.com

The 'Tripledemic' Threat of COVID, Flu & RSV
CDC encourages people to wear masks to help prevent spread of Covid, flu and RSV over the holidays
The Centers for Disease Control Prevention on Monday encouraged people to wear masks to help reduce the spread of respiratory illnesses this season as Covid, flu and RSV circulate at the same time.

CDC Director Dr. Rochelle Walensky, in a call with reporters, said wearing a mask is one of several everyday precautions that people can take to reduce their chances of catching or spreading a respiratory virus during the busy holiday season.

"We also encourage you to wear a high-quality, well-fitting mask to prevent the spread of respiratory illnesses," said Walensky, adding that people living in areas with high levels of Covid transmission should especially consider masking. cnbc.com

Los Angeles County mask mandate could return as COVID cases rise

Flu and COVID-19 on rise, officials say things could get worse over holiday season

---

Great Debate Over Self-Checkout: Irritated Shoppers, Theft Concerns & More
But it could further boost the RFID market & reduce labor costs

Self-checkout annoys some customers & helps shoplifters - but more and more stores are adding it anyway
Self-checkout arrived in the late 1980s at supermarkets. A decade later, it began spreading to big-box chains and drug stores. Now, self-checkout, loved by some and hated by others, has entered discount clothing and department stores.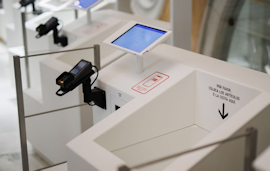 Kohl's is testing self-checkout stations at a handful of stores. H&M added them at three stores and plans to roll the program out to more than 30 stores by the end of next year. Bed Bath & Beyond first tried self-checkouts at its flagship in New York City last year and has since added them to several locations. Zara has it at 20 of its largest US stores.

Plus Uniqlo, Primark and other chains have started to roll out self-checkout machines at some of their stores. These retailers are beginning to adopt self-checkout for a variety of reasons, including labor savings, customer demand and improvements to the technology.

But these companies' attempts to bring self-checkout to stores come with risks, including irritated customers and more shoplifting.

"It does present some real challenges," said Adrian Beck, an emeritus professor at the University of Leicester and retail industry consultant who researches self-checkout. Retail losses are higher at self-checkout stations than at staffed checkout, Beck has found.

Traditionally, clothing and department stores have relied on hard security tags on merchandise to prevent shoplifting. This is a problem for self-checkout: customers aren't used to removing security tags themselves, and most self-checkout machines aren't equipped to do so.

To get around this, some apparel stores are using wireless "radio frequency identification" security tags, known as RFID, on merchandise instead of hard tags. Stores such as Uniqlo have invested in new self-checkout machines that automatically recognize these tags, eliminating the need for customers to scan any products themselves or remove security tags. cnn.com

Mall Security Settlement & Lawsuit
Mall of America settles lawsuit over boy thrown from balcony
The Mall of America in suburban Minneapolis said Monday that it will toughen its trespassing policies as part of a settlement with the family of a boy who was severely injured when a man with a history of causing disturbances at the mall threw the child from a third-floor balcony.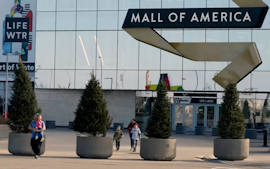 The family alleged in a lawsuit filed last year that mall security should have prevented Aranda from "prowling" at the building without an officer following him closely. The lawsuit alleged that the mall and its security detail knew about previous "violent, aggressive, and erratic" behavior that Aranda had displayed at the shopping center.

In a joint statement announcing the settlement, the mall and the family said they will work together on policy changes to prevent similar incidents.

"Mall of America and the family have agreed to work together with a focus on safety, and already are jointly pursuing policy changes to existing trespass limits for violent criminals so as to give greater ability to preclude such persons from their premises," the statement said.

The lawsuit sought unspecified damages. At the time it was filed, an attorney for the family said the boy had already incurred more than $1.7 million in medical expenses. Landen's parents said on their GoFundMe page in 2019 that Landen had more than 15 medical procedures, including surgeries for two broken arms and a broken leg, facial and skull fractures and removal of his spleen. clickorlando.com

FTC Continues to Probe Kroger-Albertsons Deal
Kroger receives FTC request for additional information on Albertsons deal


Kroger Co said on Tuesday it received a request for additional information from the U.S. Federal Trade Commission as part of the regulatory review process for its planned $25 billion merger with Albertsons Companies Inc.

The deal, which was announced in mid-October, has drawn fire from lawmakers and consumer groups amid concerns the tie-up of the No. 1 and 2 standalone grocers in the United States could boost already-high food prices and stifle competition.

The chief executives of both companies defended the merger to the U.S. Senate committee late in November, with Kroger's top boss Rodney McMullen saying that the combined company would still be much smaller than Walmart Inc.

The request from FTC extends the required waiting period until 30 days after the companies have "substantially complied" with the requests, Kroger said. The company added it still expects to complete the deal in early 2024. reuters.com

McDonald's franchisee accused of overworking more than 100 youths
Thirteen McDonald's restaurants illegally permitted 14- and 15-year-olds to work outside of legal hours, the Labor Department said

PepsiCo to Lay Off Hundreds of Workers in Headquarters Roles

Apple opens store at American Dream

From chicken wings to used cars, inflation begins to ease its grip
---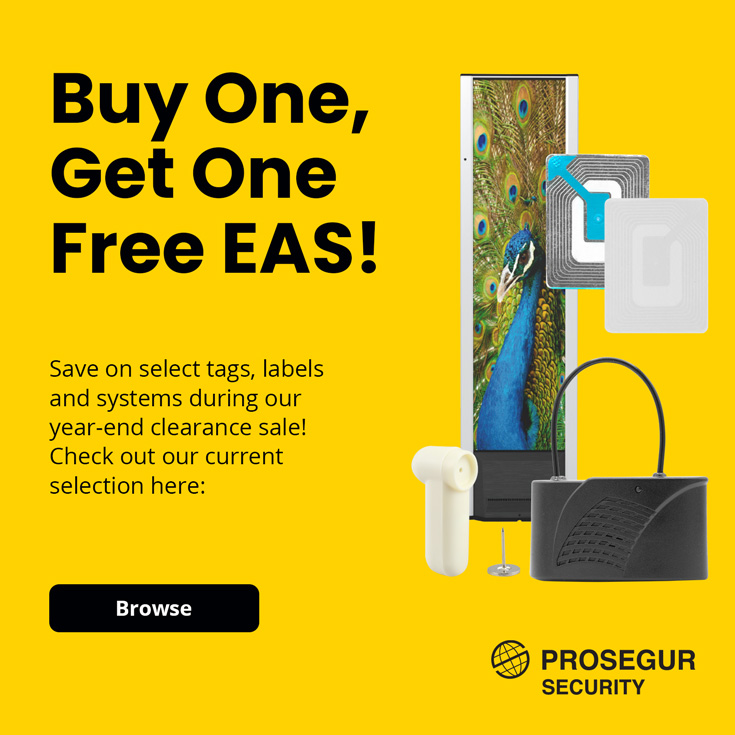 ---
Holidays & Weekends: Top Times for Ransomware Attacks
Organizations Face Barrage of Holiday Ransomware Attacks
Many organizations remain unprepared to handle a ransomware attack on a holiday or weekend, as they continue to operate with a skeleton crew as the year winds down.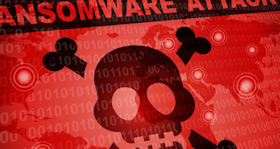 This was one of the findings of a Cybereason survey of 1,203 cybersecurity professionals, which also found holiday and weekend ransomware attacks resulted in greater revenue losses than ransomware attacks that occurred on weekdays.

The threat is also growing, with a third of respondents saying their organization lost more money from a holiday/weekend ransomware attack, up from just 13% of respondents in Cybereason's 2021 study.

Not-So-Happy Holidays for Cybersecurity

Sam Curry, Cybereason's chief security officer, explained there are a few reasons for cybersecurity management difficulty during the holidays: "The first is that some businesses have a seasonality that affects risk—the impact of incidents can go up dramatically for companies in industries like retail during the holidays," he said.

Curry noted that some businesses "go into the black," meaning they become profitable, only at the end of the year, and losing a day or two around Black Friday, Cyber Monday or other critical end-of-year days can have the same impact as losing months during the rest of the year.

"The second major consideration is the availability of staff due to inclement weather, planned time off or simply a large number of statutory holidays," he said.

Communication is Key

From Bischoping's perspective, effective, precision communication is the organization's competitive edge during an incident.

"Ensure that you've gone beyond just prevention and detection and are well-prepared and appropriately staffed with cross-trained staff and crystal clear documentation, so your employees can take that essential and valuable time off with their families without worry," she said. securityboulevard.com

'Infostealer' Targeting Corporate Networks
Infostealer Malware Market Booms, as MFA Fatigue Sets In

The successful combo of stolen credentials and social engineering to breach networks is increasing demand for infostealers on the Dark Web.


Malicious actors are finding success deploying information stealer (infostealer) malware, combining stolen credentials and social engineering to carry out high-profile breaches and leveraging multifactor authentication (MFA) fatigue attacks.

These were among the findings of a report from Accenture's Cyber Threat Intelligence team (ACTI) surveying the infostealer malware landscape in 2022, which also noted a spike in the number of Dark Web advertisements for variety of new infostealer malware variants.

The marketplace for compromised credentials is also growing, according to the report, which takes an in-depth look at a Russian market site used by malicious groups RedLine, Raccoon Stealer, Vidar, Taurus, and AZORult to obtain credentials for sale.

Paul Mansfield, cyber-threat intelligence analyst at Accenture, explains the most important point to understand about the rise of infostealer malware is the threat to corporate networks.

"There are many examples throughout 2022 of infostealer malware being used to harvest the credentials which serve as an entry point for further attacks," he says. For Mansfield, the most concerning finding from the report was the damage that can be done at such little cost to the threat actor.

Ricardo Villadiego, co-founder and CEO of Lumu, says the rise of infostealer malware is a consequence of the ransomware-as-a-service business (RaaS) model boom. What those groups of people have in common is the interest in gathering sensitive data (personal data from their computers, including login credentials, bank account details, cryptocurrency addresses, and granular location data). darkreading.com

Cybersecurity Training is Key
Engage your employees with better cybersecurity training
Cybercriminals use a variety of tactics all at once and are constantly innovating. Organizations need to do the same and take a multidimensional approach to cybersecurity because biannual training videos aren't enough to engage employees or protect your business.

Is your cybersecurity strategy disengaging employees?

Social engineering attacks can present as emails from (what appear to be) friends, asking you for credit card information, or they can be hyper-personal attacks in which fraudsters clone family members' social media accounts and use personal photos and location information to convince you they're real.

Social engineering attacks can be financially and emotionally devastating. But your organization isn't defenseless — the best protection against them is to create a culture of digital literacy that scales with your organization.

Unfortunately, many cybersecurity training strategies don't prepare employees for scenarios like these. While these programs are easy to implement, they're usually dry, and the repetitive nature of the material demotivates employees, making it difficult for them to internalize or deploy training.

Expand your cybersecurity training

Cybercrime is evolving and your organization's cybersecurity training strategy needs to evolve, too. It's important to identify training opportunities that not only engage your employees, but better protect your business from social engineering and other attack strategies. helpnetsecurity.com

TikTok National-Security Deal Faces More Delays as Worry Grows Over Risks
A potential deal between the Biden administration and TikTok—once expected around year-end—has run into more delays, according to people familiar with the situation, as worry grows over national-security concerns that U.S. officials say the popular app poses.

The review has dragged on amid a range of concerns, including how TikTok might share information related to the algorithm it uses to determine what videos to show users, and the level of trust Washington would need to place in the company, these people said. U.S. officials haven't returned to TikTok with additional demands to address the recent concerns, some of the people said, leaving the path forward unclear. wsj.com

Twitter Alternative Buzzing With Security Flaws, Analysts Warn

Wiper, Disguised as Fake Ransomware, Targets Russian Orgs
---

---

Be Safe With Your Credit Cards This Holiday Season
Monitoring your credit card activity is the best way for you to catch potential fraud as early as possible, which can make it easier for you to report and resolve the issue. I recommend reviewing your credit card activity once a week to verify your transactions and checking your credit score once a month to monitor any suspicious changes in your score. Most banks offer a FICO score update on their online banking platform, and you can get free credit score updates from Credit Karma. If you do see any suspicious activity, freezing your credit is the most effective way to protect your personal credit information from cybercriminals.


More Fallout from Amazon Layoffs
Amazon layoffs now expected to mount to 20,000, including top managers

Layoffs are expected in multiple locations and departments including IT, and will affect all levels of employees, according to sources.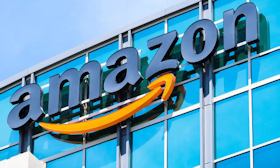 Amazon plans to lay off as many as 20,000 employees across the company in the coming months, including distribution center workers, technology staff and corporate executives—about twice as many as previously reported—as the retail and cloud computing giant retrenches after going on a hiring spree during the pandemic.

Amazon employees are ranked from level 1 to level 7, and staff at all levels will likely be affected, according to sources with direct knowledge of the matter, who requested anonymity. The New York Times first reported in mid-November that Amazon would enact mass layoffs, citing sources that said that as many as 10,000 people would be laid off.

Company managers over the last few days, however, have been told that they should try to identify work performance problems among employees, as part of an effort to lay off about 20,000 people, according to sources. Twenty thousand employees are the equivalent of about 6% of corporate staff, and about 1.3% of Amazon's total 1.5 million-strong workforce including global distribution center and hourly workers.

"There is no specific department or location mentioned for the cuts; it is across the business. We were told this is as a result of over-hiring during the pandemic and the need for cost-cutting as the company's financials have been on a declining trend," said the source.

In the wake of the New York Times story, Amazon CEO Andy Jassy on November 17, in a public message to employees, confirmed that layoffs were occurring, though he did not specify the planned number of employees to be laid off. computerworld.com

8,000 Pounds of Amazon Packages Go Up in Flames
Amazon semi-truck carrying 8,000 pounds of packages goes up in flames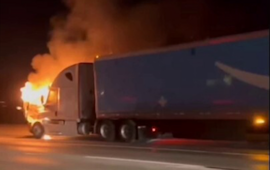 The Amazon tractor-trailer caught fire in the middle lanes of I-15 in North San Diego County, California

Amazon shoppers who live in North San Diego County, California may be waiting a bit longer than usual for their packages after a semi-truck carrying approximately 8,000 pounds of packages caught on fire, leaving many of the packages decimated.

According to California Highway Patrol, firefighters received reports of a truck ablaze around 7:22 p.m. on Friday in the northbound lanes of Interstate 15 near Deer Springs Road.

When crews arrived at the scene, they spotted the distinguishable Prime logo fully engulfed. CHP said there were about 8,000 pounds of packages in the Amazon truck at the time of the fire. foxbusiness.com

Apple and Amazon resume advertising on Twitter, reports say

Strong Shopping Start: Retailers, e-commerce see an uptick this year
---
Franklin, TN: Franklin Police Officers Interrupt a dramatic in-progress Store Robbery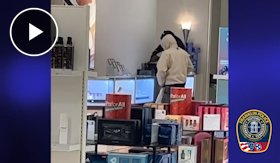 An alert clerk and some quick-acting Franklin Police Officers put a stop to a scary, multi-state crime spree, Saturday night in Cool Springs. Shortly before 8:00 p.m., officers assigned to Franklin PD's "Not In Our Mall" operation were contacted by an employee of Jared Jewelers, in the Thoroughbred Village Shop Center. The quick-thinking employee called after one of the suspects entered that store wearing a hoodie, surgical mask, hat, and sunglasses – even though it was dark outside. Nearby undercover officers quickly spotted and followed that suspect leaving the area in a van occupied by several others. Minutes later, the van pulled into the fire lane in front of JCPenney, at the CoolSprings Galleria. That's when Franklin Police Officers jumped into action after seeing four masked suspects bail out of that van and run into the store.

The getaway driver was quickly arrested as he waited outside for the other suspects, who immediately started using sledgehammers to smash glass cases and steal diamond jewelry. One suspect pepper-sprayed an employee during the incident. Another suspect fought an officer who interrupted the in-progress robbery, actually trying to grab the gun of the officer who was arresting him. All of this unfolded while the store was open, with shocked customers and employees watching. Three suspects fled as the driver and suspect who fought an officer were both arrested. Additional officers quickly flooded the area, including K9 Officers from Brentwood and Williamson County, and located & arrested two of them in nearby parking lots. Detectives are working to identify one remaining suspect who was able to get away. There have been at least five similar incidents across Tennessee and Arkansas, over the past several weeks with a combined loss of more than $1.5 million. williamsonsource.com

Watertown, NY: Woman faces several charges following alleged $7K theft from Sam's Club
A Watertown woman has been arrested following a theft complaint at Sam's Club, according to Jefferson County Sheriff's Office. The Sheriff's Office said they responded to the complaint on December 2 and spoke to the asset protection manager at the Watertown Sam's Club, who informed officers that an employee allegedly made several falsified transactions over the past two years. The manager said 39-year-old Ashley ElQuhir was using serial numbers from products purchased by family members and friends to make false return transactions and keep the money from the returns, according to authorities. Officers say the manager provided them with eight fraudulent transactions allegedly made by ElQuhir from October 2020 to August 2022, of which two transactions exceeded $1,000. Authorities say ElQuhir provided a written statement to management regarding the theft, but declined to provide a sworn statement to law enforcement. The amount allegedly stolen by ElQuhir totaled $7,298.90, according to the Sheriff's Office. informnny.com

Bethel Park, PA: Four arrested for stealing $10,000 from local store
The Bethel Park Police Department arrested four suspects who are accused of stealing more than $10,000 in merchandise from a local store. Larry Jackson, 26, of Hazelwood, Jordan Shine, 29, of Farrell, Emmitt Bell-Young, 30, of Duquesne, and Dion Crawford, 27, of Duquesne, were all arrested and charged with felony counts of Retail Theft, Receiving Stolen Property, and Criminal Conspiracy, the department announced in a post on Facebook. "They are suspected of being involved in numerous similar incidents throughout our region," the Facebook post added. facebook.com

Wharton County, TX: An off-duty Captain detains male subject attempting to steal over $500 in merchandise at Tractor Supply
Wharton County Sheriff's Office Patrol Captain Bill Hedges assisted with an arrest over the weekend while shopping at Tractor Supply Company in El Campo. At approximately 1:40 p.m., on Saturday, Dec. 3, the off-duty captain observed a male subject open a DeWalt box at TSC. He recognized the subject as 64-year-old El Campo resident Domingo Aldape from previous law enforcement encounters. Captain Hedges detained Aldape until the El Campo Police Department arrived. Authorities then searched the subject and discovered several more stolen items in his pockets. They recovered over $500 worth of stolen items from Aldape. The subject also had several active warrants through the El Campo Police Department, at the time. El Campo police arrested Aldape and booked him in for Theft and his previous warrants. crossroadstoday.com

Watertown, NY: Within hours of releasing information, NY State Troopers arrest $1200 tool thief
---

---

Shootings & Deaths
Gwinnett County, GA: Man killed after running toward officers with a knife outside Grocery store
One person is dead after an officer-involved shooting in Norcross. Gwinnett police said they got a suspicious person call from a security guard at 1250 Tech Drive around 1 a.m. Saturday. The security guard said a man approached her while she was in her security vehicle in front of the Food Depot. The man was holding a knife in his hand and asked her if she was armed. A GCPD patrol officer and his supervisor were the first to arrive on scene. They both saw the man with a knife in his hand and continued to give verbal commands. The man refused to listen to officers and ran towards one of the officers while holding the knife. Both officers shot at the suspect and eventually shot him in the stomach. The suspect was transported to a local hospital where he later died. The Georgia Bureau of Investigation arrived at the scene and began their investigation. wsbtv.com

Cleveland, OH: 14-year-old arrested for aggravated murder of 18-year-old man at Cleveland convenience store
The United States Marshals Northern Ohio Violent Fugitive Task Force (NOVFTF) has announced it has arrested the 14-year-old boy wanted by the Cleveland Division of Police for aggravated murder. Members of the NOVFTF arrested the teen suspect on Monday morning in an apartment near the 400 block of Richmond Park Drive in Richmond Heights. According to the Cleveland Division of Police, on November 19, an argument took place between the 14-year-old suspect and 18-year-old Lawrence McKissic at a drive-thru convenience store located near the 10300 block of St. Clair Avenue in Cleveland. Police say the 14-year-old allegedly shot McKissic in the head. He then proceeded to steal McKissic's gun before fleeing the scene. wkyc.com

Update: Dallas, TX: Family Dollar customer who shot suspected robber charged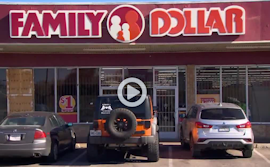 A Texas man who shot and killed another man suspected of stealing from a Family Dollar store faces a murder charge in the case, according to officials. Police say 47-year-old Kevin Jackson Sr. shot and killed a man who was fighting with two female store workers last Tuesday night at a Family Dollar store in Dallas. He is now facing a murder charge. The fight happened when the man, who has not been publicly identified, was confronted by store employees over items he was allegedly trying to steal, according to police. Court documents show the man began to curse and strike one of the women multiple times with his fists. The other employee sprayed the man with mace, trying to get him to leave. All three began scuffling behind the register. The commotion got the attention of Jackson, a customer who walked in the store. Court documents say he pulled out his gun and said "move" to the group before firing a single shot at the suspected robber. Jackson told police he feared for the workers' safety. Police say surveillance video shows the man running toward the door before Jackson fired the gun. Court documents went on to say the women were not near the man when Jackson shot and killed him. Billy Clark, a Dallas criminal defense attorney with no connection to the case, says the state will have to consider Jackson's intent. The castle doctrine, or self-defense of others statute, may come into play. kwch.com

Miami, FL: Shooting at Dadeland Mall parking garage, one person injured
A fight involving four to five people escalated to shots fired Monday night at a parking garage at Dadeland Mall. Miami-Dade police said one person was shot in the leg and transported to Jackson Memorial Hospital South. After the shooting several people left the area in a car. Police said they spotted the vehicle and pursued it but lost them. Hammocks division officers then noticed the vehicle after hearing the description of it over the police radio. They pursued it until the driver crashed at SW 147 Avenue and 216 Street. Two people were taken into custody, including the shooter who was arrested. Several others in the car ran off. Police are looking for them. cbsnews.com

Memphis, TN: One critical after shooting at North Memphis store
One person is critically injured after a shooting at a convenience store in North Memphis Monday afternoon. According to police, officers responded to a shooting at B-52 Market on North Hollywood Street at 12:35 p.m. The male victim was transported to Regional One in critical condition. Police said multiple suspects were shooting at each other. Four of them ran eastbound on Eldridge and several others took off in a gray SUV. wreg.com

---

Robberies, Incidents & Thefts
Newark, DE: Troopers Arrest Two Subjects for Felony Resisting at Dicks
Delaware State Police have arrested 34-year-old Reneisha Anderson, and a 17-year-old female juvenile both of Wilmington, DE for felony resisting and related charges following a shoplifting investigation that began on Sunday night. On December 4, 2022, at approximately 6:30 p.m., troopers responded to Dick's Sporting Goods in Newark, regarding a shoplifting that had just occurred. The suspect, later identified as Reneisha Anderson, had removed merchandise from the store and fled to an occupied car waiting in the parking lot. A trooper in the area located the vehicle and initiated a traffic stop within the parking lot. Upon the vehicle stopping, Anderson exited the vehicle and confronted the trooper. A physical altercation ensued as the trooper attempted to take Anderson into custody. During the altercation, the juvenile exited the vehicle and assisted Anderson in the confrontation. Additionally, the juvenile produced a chemical agent and sprayed the trooper. The suspects were then able to flee the scene in the suspect vehicle. Their vehicle became disabled a short distance away and the suspects were taken into custody.
milfordlive.com
Seattle, WA: Police searching for suspects in smash-and-grab robbery at Big 5 in West Seattle
Employees at a Big 5 store in West Seattle were working to clean up the damage Monday after a pair of suspected burglars rammed the store with an SUV. The smash-and-grab burglary happened at the store, which is located in the Westwood Village shopping center, at about 3:30 a.m., according to the Seattle Police Department. The two suspects drove up in a black Chevy Suburban and a beige or silver-colored sedan.
kiro7.com
Henrico County, VA: Suspect in string of armed robberies arrested after police chase crash
The Henrico County Police Division has arrested a suspect wanted in connection to a string of armed commercial robberies across the county. Hassan Malik Rogers, 32, of Henrico was arrested on Wednesday, Nov. 30, following a police chase in the City of Richmond that resulted in him crashing his vehicle. Rogers attempted to run away from the scene of the crash but was later caught by officers. Dating back to Oct. 8, the robberies primarily occurred in the county's West End.
wric.com
Yucca Valley, CA: Man arrested for suspected terrorist threats at Grocery store
A Yucca Valley man was arrested on Thursday, December 1st for suspicion of terrorist threats against a supermarket employee. According to the San Bernardino sheriff's report – deputies responded to a disturbance at the Vons in Yucca Valley and learned that a female employee was standing near the front of the store when the suspect, 20 year old Jaheum Allen, walked past and made threatening statements. The suspect, who is also an employee, was also observed by the witness standing outside the store holding a knife. Deputies located Allen inside the store and took him into custody. Jeheum Allen was arrested on suspicion of making terrorist threats. He was booked in at the Morongo Basin Jail and later transferred to the West Valley Detention Center in Rancho Cucamonga. Allen remains in custody on $50,000 bail.
z1077fm.com
Bath Township, MI: Police seeking Shoplifter who pulled a gun on Loss Prevention at Meijer, no injuries
Janesville, WI: Police investigating Armed Robbery at Best Buy
Annapolis, MD: Employee Locked in Freezer During Annapolis Restaurant Robbery
Polk County, FL: Polk County Detention Deputy arrested for stealing merchandise from Walmart
Florence County, SC: Fake Apple, Coach, NBA and NFL items among $500K worth of products seized at Flea Market; 2 charged with trafficking in counterfeit goods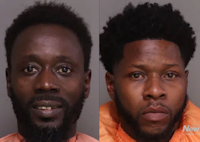 Two men are facing charges in Florence County for allegedly trafficking in more than $500,000 in counterfeit goods, authorities said. Some of the items included trademarks for Adidas, Apple, Beats by Dre, Burberry, Chanel, Coach, Dior, Gucci, NBA and NFL licensed apparel, Luis Vuitton, Michael Kors, Nike, Polo, Timberland and Versace, according to the Florence County Sheriff's Office. Keith Maurishell Rose, 39, of Florence, and Aly Sallah, 44, of Tukwila, Washington, were arrested on Saturday after sheriff's office investigators and the South Carolina Secretary of State conducted a compliance check at the Florence Flea Market on East Palmetto Street, the sheriff's office said. wbtw.com

Philadelphia, PA: Jeweler convicted of $750,000 fake Rolex watch scam
Dimitre Hadjiev has been convicted for trafficking in counterfeit goods and financial fraud offenses related to his sale of counterfeit luxury wristwatches. His South Street, Philadelphia, property was raided in 2019 and an investigation by the IRS and FBI revealed that Mr Hadjiev was knowingly buying and selling counterfeit Rolex watches and customizing Rolex watches with counterfeit Rolex parts from a jewelry and watch trading store. Mr Hadjiev's businesses have traded under the names Dimitres Jewelry and Watches and Ice Fire Inc. In total, amount of money involved in the defendant's illegal scheme is more than $750,000. "The defendant trafficked in counterfeit merchandise and structured his deposits to conceal the cash flowing into his jewelry business," said U.S. Attorney Romero. usa.watchpro.com

St. Louis, MO: U.S. Customs and Border Protection Intercepts 422 Counterfeit NFL Championship Rings
• Antique – Boone County, AR – Burglary
• Beauty – Los Angeles, CA – Robbery
• Best Buy – Janesville, WI – Armed Robbery
• C-Store – Farmington, MO – Armed Robbery
• C-Store – Suffolk, VA – Armed Robbery
• C-Store – Philadelphia, PA – Armed Robbery
• C-Store – Sandy, OR – Burglary
• C-Store – Cattaraugus County, NY – Robbery
• C-Store – Wyoming County, NY – Robbery
• C-Store – Huntsville, AL – Armed Robbery
• Dicks – Newark, DE – Robbery
• Grocery – Seattle, WA – Burglary
• Grocery – Bath, MI – Armed Robbery
• Liquor – Fort Smith, AR – Burglary
• JC Penney – Franklin, TN – Robbery
• Jewelry – Anaheim, CA – Robbery
• Jewelry - Fenton, MI – Robbery
• Jewelry - Springfield VA - Robbery
• Jewelry - Elizabeth, NJ - Robbery
• Jewelry – Phoenix, AZ - Armed Robbery
• Jewelry - Bayshore, NY - Burglary
• Jewelry - Stroudsburg PA - Burglary
• Jewelry - Potomac Mills VA - Burglary
• Jewelry - Chesapeake VA - Burglary
• Jewelry - Duluth, MN - Burglary
• Motel – Murrells Inlet, SC – Armed Robbery
• Restaurant – Albertson, NY – Burglary
• Restaurant – Jonesboro, AR – Burglary
• Restaurant – Annapolis, MD – Robbery
• Restaurant – Jonesboro, AR – Burglary (Zaxby's)
• Restaurant – Chatsworth, CA – Burglary
Daily Totals:
• 18 robberies
• 13 burglaries
• 0 shootings
• 0 killed

---

None to report.

Submit Your New Hires/Promotions
or New Position
See all the Industry Movement
---




Feature Your Job Here For 30 Days -
70% Aren't On The Boards
Post your job listing
---
Featured Job Spotlights
An Industry Obligation - Staffing
'Best in Class' Teams

Every one has a role to play in building an industry.
Filled your job? Any good candidates left over?
Help your colleagues - your industry - Build 'Best in Class' teams.

Refer the Best & Build the Best
Quality - Diversity - Industry Obligation

---



Loss Prevention Auditor and Fraud Detection Analyst
Boston – Framingham, MA - posted December 2
As a Loss Prevention Auditor and Fraud Detection Analyst for Staples, you will conduct LP operational field audits remote, virtual and in person, within a base of 60 retail stores to ensure compliance to operational standards to drive operational excellence and preserve profitability...



District Asset Protection Manager
Los Angeles, CA - posted November 17
As the District Asset Protection Manager you will lead administration of Asset Protection programs and training for an assigned district in order to drive sales, profits, and a customer service culture. Oversees Asset Protection Programs by providing leadership and guidance to Asset Protection teams and General Managers on methods to successfully execute programs in stores...



District Asset Protection Manager
Phoenix, AZ - posted November 17
As the District Asset Protection Manager you will lead administration of Asset Protection programs and training for an assigned district in order to drive sales, profits, and a customer service culture. Oversees Asset Protection Programs by providing leadership and guidance to Asset Protection teams and General Managers on methods to successfully execute programs in stores...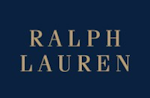 Asset Protection Associate
D.C. Area - posted November 4
The Asset Protection Associate (APA) is responsible for the detection, apprehension, or deterrence of customer and associate activity that could result in a loss to Ralph Lauren. APAs are also responsible for ensuring a safe environment for all customers, associates, and vendors. APAs promote and monitor compliance to Polo Ralph Lauren policies and procedures related to theft prevention, safety, and inventory control...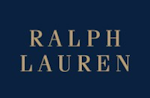 Asset Protection Associate
Riverhead, NY - posted November 4
The Asset Protection Associate (APA) is responsible for the detection, apprehension, or deterrence of customer and associate activity that could result in a loss to Ralph Lauren. APAs are also responsible for ensuring a safe environment for all customers, associates, and vendors. APAs promote and monitor compliance to Polo Ralph Lauren policies and procedures related to theft prevention, safety, and inventory control...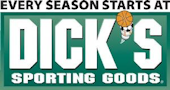 District Loss Prevention Manager - Seattle District
Seattle, WA - posted October 31
DICK'S Sporting Goods is seeking a Big Box Retail District Loss Prevention Manager to oversee LP functions in the Seattle district. You will be responsible for driving company objectives in profit and loss control, sales performance, customer satisfaction, and shrink results. District LP Managers are responsible for leading LP functions within a specific operations district and for collaborating with Store Operations and HR in an effort to prevent company loss...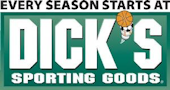 Store Loss Prevention Manager
Sunnyvale, CA - posted October 31
Store Loss Prevention Managers are responsible for leading Loss Prevention functions within a specific location and for partnering with Store Operations in an effort to prevent company loss. You will be responsible for driving company objectives in profit and loss control, sales performance, customer satisfaction, and shrink results...



Field Loss Prevention Manager
Seattle, WA - posted September 27
The Field Loss Prevention Manager (FLPM) coordinates Loss Prevention and Safety Programs intended to protect Staples assets and ensure a safe work environment within Staples Retail locations. FLPM's are depended on to be an expert in auditing, investigating, and training...



Sr. Manager, Brand & Asset Protection - West
Pacific Northwest or California - posted August 29
As the Senior Manager of Brand and Asset Protection for North America, you will part of an innovative Asset Protection team, whose mission is to prevent, identify and mitigate risks to our business. You will support with the creation of foundational asset protection programming and will lead its delivery to our North American store base...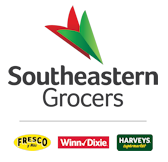 Region AP Manager (Florida - Treasure Coast Market)
Jacksonville, FL - posted June 17
Responsible for managing asset protection programs designed to minimize shrink, associate and customer liability accidents, bad check and cash loss, and safety incidents for stores within assigned region. This position will develop the framework for the groups' response to critical incidents, investigative needs, safety concerns and regulatory agency visits...



Corporate Risk Manager
Seattle, WA / Tacoma, WA / Portland, OR - posted June 14
Summary of Role and Responsibilities: A proactive approach to preventing losses/injuries, whether to our employees, third parties, or customer's valuables. They include but are not limited to cash in transit, auto losses, or injuries....



Loss Prevention Specialists (Store Detective)
Albany, NY; Hyannis, MA; Burlington, VT; Hartford, CT
- posted May 6
Detect and respond to external theft and fraud by working undercover within the store(s) you are assigned to. Working as a team with store management and associates in combating loss in the store(s). Developing and analyzing external theft trends, utilizing information in company reports and information gathered from store management and associates...

Retail Asset Protection Associate
Medford, MA; Brockton, MA; East Springfield, MA
- posted May 6
The Asset Protection Greeter role is responsible for greeting all customers as they enter the store, ensuring that customers see the Company's commitment to provide a safe and secure shopping environment, as well as deterring theft, shoplifting, or other dishonest activities...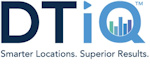 Regional Loss Prevention Auditor
Multiple Locations - posted April 20
The Regional Loss Prevention Auditor (RLPA) is responsible for conducting operational audits and facilitating training meetings in our clients' locations. The audit examines operational controls, loss prevention best practices, and customer service-related opportunities...
---

Featured Jobs

---

---

Making it new every day and getting energized - pumped up every day can be difficult at times. But it's important to try to find that spark each and every day to make sure you're adding value, getting things done, and motivating the people around you. It's always great to drive home and think - where did the day go because you were so busy and had so many things to get done, which usually means you were pumped up and energized. But it's a terrible feeling when you can't get out of first gear and the day drags on forever. Just remember, oftentimes it's merely mind over matter and you make your own day and, quite frankly, you're also making the day for a lot of people around you and they're looking to you to set the pace.


Just a Thought,
Gus




(content subject to approval)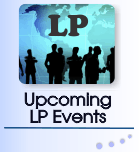 ---

Recruiting?
Get your job e-mailed to everyone... everyday
Post on our Featured Jobs Board!
Not getting the Daily?
Is it ending up in your spam folder?
Please make sure to add d-ddaily@downing-downing.com to your contact list, address book, trusted sender list, and/or company whitelist to ensure you receive our newsletter.
Want to know how? Read Here



36615 Vine Street, Suite 103
Willoughby, OH 44094
440.942.0671
copyright 2009-2019
all rights reserved globally