---
Anthony Santelises named Security Program Manager - Data Center Security for Amazon Web Services

Before joining Amazon Web Services as Security Program Manager - Data Center Security, Anthony spent a year with ThinkLP as Global Account Manager. Prior to that, he served as Regional Manager, Loss Prevention for Peloton Interactive. Earlier in his career, he held LP/AP roles with CVS Health, Target and Gap Inc. Congratulations, Anthony!

See All the LP Executives 'Moving Up' Here

Submit Your New Corporate Hires/Promotions or New Position

---

---

Top emerging security technologies in the cannabis industry - Part 1

How to secure your stash with some of the most innovative security strategies available



By Tony Gallo - Managing Partner, Sapphire Risk Advisory Group

Security technology is constantly advancing - especially in the cannabis industry. The cannabis industry has only been around legally for a few years, but, like other high-risk businesses, cannabis business owners are having to learn to proactively monitor and enhance their facility's security.

Some recent innovations and emerging technologies are changing the ways that cannabis businesses secure their products and facilities. Many of these promising technologies are implemented to strengthen physical security, augment cybersecurity measures, and improve business productivity and efficiency. Designed for high-risk businesses like jewelry stores, these technological advancements are well suited to impact the rapidly expanding cannabis industry.

Video Surveillance as a Service

Many external alarm monitoring companies are also contracted to monitor video surveillance, and cannabis businesses are already required by law to house surveillance equipment and onsite (and sometimes additionally off-site) archives of footage. But this service is only valuable if someone is watching the footage in real-time.

Oftentimes the use of a third-party monitoring company is beneficial. As an already established workforce, these professionals will have already completed training and will have developed best practices and procedures. Outsourcing this service can provide workers without the need for internal HR concerns or insurance issues and can be financially beneficial for many companies.

Although it can be beneficial, the use of third-party monitoring companies is not without its vulnerabilities. It is possible that the third-party company may have a less than reliable operator behind the surveillance controls. And if a burglary occurs, the consequences are on the business' end and not the third-party. To avoid this potentially detrimental scenario, it would be wise to vet the provider and perhaps speak personally with current or former clients. securityinfowatch.com

---
---

The U.S. Crime Surge
The Retail Impact

'Ram Raiding': The New Crime Trend Crashing Through Retail Doors
WSJ: Brazen Burglars Are Crashing Vehicles Into Stores

West Coast, with more lenient law-enforcement policies, has been hard hit, current and former officials say

OAKLAND, Calif.-A new crime trend is crashing, quite literally, into American retailers. Burglars are using stolen vehicles to barge through storefronts and then loot ATMs, guns and other valuables inside.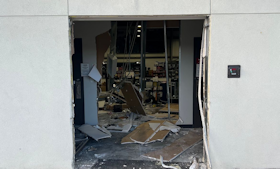 Known as "ram raiding," the tactic is creating fresh headaches for retailers, who have already been under siege from organized retail-theft rings in many parts of the country.

The battering rams of choice are often stolen Hyundais and Kias, officials from the Bureau of Alcohol, Tobacco, Firearms and Explosives said. Those cars have become targets of criminals nationwide because they lack certain antitheft technology and are relatively easy to steal, police have said.

The attacks have been most concentrated on the West Coast.

Statistics aren't compiled for ram-raiding cases, but local and federal law-enforcement officials say they have seen a sharp uptick since the Covid-19 pandemic amid an overall rise in property crime.

"This is something ATF is watching nationwide," said John Ham, an ATF spokesman in Kansas City, Mo. "It's in the news more because it's happening more."

Nonresidential burglaries jumped 11.7% between 2019 and 2022, while motor-vehicle thefts soared 67.5% over that time, according to an analysis of federal crime data in major cities by the Council on Criminal Justice, a think tank.

California has been among the hardest hit because policies in the wake of the 2020 George Floyd killing have left many law-enforcement agencies understaffed, with new restrictions on pursuing criminals, Dudley said.

"I think what we're seeing is what you would expect when there has not been sufficient enforcement of our laws," Jenkins, who succeeded a progressive district attorney after a recall election last year, said. "But the days of the toleration of lawlessness here are over." wsj.com


Washington Post Editorial Says Prosecution is the Solution to Retail Crime
Opinion: How do you fight shoplifting? Not by locking down everything in CVS.
The CVS at 14th and Irving in D.C. symbolizes extreme retail theft and the harms it can engender. Distressing and inconvenient to ordinary people, threatening to businesses and livelihoods, and repellent to tourists, unchecked shoplifting can corrode a community's spirit.

It's happening in the nation's capital. The D.C. police department does not track shoplifting specifically but reports that theft in general is up 22 percent over last year.

The District ranks behind all but one state for retail theft, according to a new Forbes Advisor survey of small businesses. The situation in D.C. is emblematic of a national experience. The National Retail Federation recently reported a "dramatic jump" in stores' financial losses between 2021 and 2022 - from $93.9 billion to $112.1 billion.

D.C. Mayor Muriel E. Bowser (D) has proposed a new felony of "directing organized retail theft" with a penalty of up to 15 years in prison. It's smart to target ringleaders. Ms. Bowser has also proposed that prosecutors be allowed to charge thieves with a felony if they steal 10 or more times in a 30-day period. It's another wise deterrent.

A better legal framework won't help much if it's not aggressively enforced, though. Even if police do make an arrest, it often does not lead to prosecution.

Seattle, one of the cities where CCJ found that shoplifting is lower now than it was five years ago, offers a good model. The city identified more than 160 "high utilizers" responsible for the vast majority of recent misdemeanors such as shoplifting. Police were able to put these individuals in jail when they were caught. To deter others, Seattle police conduct surprise one-day crackdowns that lead to about 50 arrests each.

The District and other cities need to get smarter about how they attack this crime. Otherwise, even more retail stores might find themselves going back to the U.S.S.R. washingtonpost.com


RetailWire Highlights Shoplifting Study of 24 U.S. Cities
'Escalating concern' over theft in urban centers

Retail Theft Has Increased in Some Cities and Decreased in Others
Shoplifting and retail theft have seen a rise in some cities while falling in others. Data from the Council on Criminal Justice, which analyzed incidents of shoplifting in 24 cities over the last five years, shows a marked decline in many cities post-pandemic. The report highlights key regional trends: New York and Los Angeles had the largest increase in reported shoplifting incidents from mid-2019 to mid-2023, while St. Petersburg and St. Paul marked the largest decreases in the same period.

Collecting data on shoplifting incidents remains a challenge due to self-reporting, which leads to an underrepresentation of the true number of incidents. This, in turn, makes it difficult to analyze crime trends and influences shoplifting trends.

The data suggests a geographical divide when it comes to shoplifting incidents. Two of America's largest cities, New York and Los Angeles, experienced a significant increase in reported shoplifting incidents compared to the other 22 cities studied. This highlights an escalating concern for retailers in these urban centers, prompting a reevaluation of security measures to mitigate these losses.

The picture was quite different in certain other cities, however. The reasons behind the decline in shoplifting incidents in St. Petersburg and St. Paul are varied, ranging from effective law enforcement strategies and community engagement programs to changes in local retail practices. Yet, it provides an encouraging sign that, in some areas, progress is being made in the battle against shoplifting. retailwire.com

Read more about this study in the November 8th edition of the D&D Daily


Crisis or Not, Federal ORC Legislation is Needed
Opinion: Debunking the myth of a shoplifting crisis
Government data doesn't show that retail theft is actually increasing. According to The Marshall Project, around 40% of law enforcement agencies (over 6,000) did not report their most recent crime data to the FBI at the time these stories started circulating. Also, police departments often do not distinguish retail theft from other kinds of robberies and larceny.

And in the instance of the recent Target closures, data journalists have shown that where there is data available, in three of the locations slated for closure (in East Harlem, San Francisco, and Seattle), there were fewer reported incidents of shoplifting in and around those stores than other stores that are not slated for closure.

Everyone deserves to feel safe in their communities. Store workers should not be in situations that could potentially escalate to violence.

Local businesses are the lifeline to communities and should be able to thrive. That's why we need more transparency, public data and legislative solutions, such as The Combating Organized Retail Crime Act, backed by Sens. Chuck Grassley, R-Iowa, and Catherine Cortez Masto, D-Nev., and its House companion bill. We also need more responsible reporting practices.

Many of these numbers and narratives track back to anecdotal videos, unverified eyewitness testimony or fuzzy numbers given by executives on shareholder calls. robesonian.com


NYC Cutting Thousands of Police & Now Chicago Not Filling 1,500

Chicagoans Want Larger Police Presence in City - Currently Down 1,500
2 in 3 Chicagoans disapprove of Mayor Brandon Johnson on crime & Just 25% of Democrats approve
The poll of 800 Chicago voters was conducted Oct. 18-22 for the Illinois Policy Institute by Echelon Insights. Asked how they thought Johnson was doing handling crime and public safety, 66% somewhat or strongly disapproved and 21% somewhat or strongly approved, according to the newest Lincoln Poll.

Voters were also asked if they would like to see a larger or smaller police presence in the city than at present. Nearly 3 in 4 voters, or 73%, said they would prefer a larger police presence in the city.

Chicago Police Department vacancies have hovered around 1,000 open positions for the past few years, and are 1,700 fewer than when former Mayor Lori Lightfoot took office. Johnson's latest budget for the city includes nearly $2 billion for the CPD, but he's also said about 400 positions would be filled by civilians.

No plans have been heard for filling the current 1,500 openings. cbsnews.com illinoispolice.org


NYPD to have only 29K cops by 2025 due to new NYC budget cuts
Roughly 4,500 officers are expected to leave their ranks within the next 18 months. It had been at around 34,000.

"This is truly a disaster for every New Yorker who cares about safe streets. Cops are already stretched to our breaking point, and these cuts will return us to staffing levels we haven't seen since the crime epidemic of the '80s and '90s. We cannot go back there," Police Benevolent Association president, Patrick Hendry, told The Post. nypost.com


DOJ: 4 PA Men Charged Burglarizing 55 UPS Warehouses Across U.S. for $1.6M
Four Pennsylvania men have been charged for allegedly burglarizing 55 UPS warehouses on the East Coast, taking roughly $1.6 million worth of merchandise.

The four men, Aboudramane Karamoko, 20, Sekou Fofanah, 20, Shamaire Brown, 19, and Quamaire Brown, 19, all of Philadelphia, were charged and detained. Karamoko was arrested in State College on Nov. 15, while the others were taken into custody in Philadelphia on Nov. 16, U.S. Attorney Philip R. Sellinger said.

According to court documents, the four, along with others currently unnamed, conspired to commit these burglaries from January 2021 to April 2023. They involved UPS warehouses in Pennsylvania, New Jersey, New York, Rhode Island, and as far west as Indiana.

The men allegedly targeted a UPS facility and entered by breaking a window - usually late Saturday nights into Sunday mornings. Once inside, the men would look for boxes marked with "lithium-ion battery" warnings, which indicate high-value electronics.

The team would escape as police arrived at the facility. The packages typically contained Apple products or other electronic devices, however, on at least one occasion, they also stole a firearm from a UPS warehouse.

The four were charged in the District of New Jersey with one count of conspiracy to commit cargo theft. The charge comes with a maximum penalty of five years in prison and a fine of $250,000 or twice the amount of money involved in the offense, whichever is greater. justice.gov


New 'Police Surveillance Network' to Fight Crime
San Diego approves $12M for 500 cameras equipped with LPR tech

Investigators will not monitor the network in real time but instead review the footage and data collected after serious crimes or incidents occur

After months of deliberation, and at times controversy, San Diego's City Council on Tuesday gave its final approval to a police surveillance network that will cost $12 million over the next five years.

The network, made up of 500 cameras equipped with license plate reader technology, could be placed across San Diego - from Rancho Bernardo in the north to San Ysidro in the south - as early as January.

Police officials - who have touted the technology as a crime-fighting tool and a force multiplier - say the cameras will be installed in public places where there is no expectation of privacy. Investigators will not monitor the network in real time but instead review the footage and data collected after serious crimes or incidents occur. police1.com


Nashville mayor, MNPD considering options to stop organized retail crime

Arguments center on social media in Buffalo mass shooting civil case
---

Retail Trade Impacted by Workplace Injuries & Illnesses
Bureau of Labor Statistics Reports 7.5% Spike in Occupational Injuries, Illnesses
The Bureau of Labor Statistics reported a 7.5 percent increase in occupational injuries and illnesses last year while the overall rate remained unchanged; injuries grew proportionally with the growth of the workforce.

This increase is driven by the rise in both injuries, up 4.5% to 2.3 million cases, and illnesses up 26.1% to 460,700 cases.

Severe Injury Reports

Our new Seven-Year Lookback Report summarizes work-related severe injuries such as amputations and inpatient hospitalizations reported from employers covered under federal OSHA from 2015 to 2021.

As the chart below shows, the retail trade was the second highest sector impacted by non-fatal work injuries and illness in 2022 osha.gov


Retailers Continue to Tweak Self-Checkouts
Target is testing a new self-checkout policy
Target is testing a new self-checkout policy as retailers are finding that cashier-less technology can put off customers. At a handful of stores, Target has restricted self-checkout to customers buying 10 items or fewer. Customers buying more than that are required to use full-service lanes with cashiers.

A Target spokesperson said the test was designed to shorten wait times and "better understand" shoppers' preferences. "Our guests tell us they enjoy interacting with our team," Target Chief Operating Officer John Mulligan said on a call with analysts Tuesday about the changes. The company has "refocused" its checkout areas and has since seen a 6% increase in customers using full-service cashier lanes across its stores.

Target and other retailers have expanded self-checkout machines in recent years. Self-checkout was designed to help companies save on labor costs and speed up checkout for shoppers. But the promise of self-checkout hasn't always played out.

Self-checkout machines sometimes break. Customers often face errors and glitches when scanning items, requiring employees to come over and assist them. This erases potential labor savings and makes self-checkout slower, in some cases, than full-service checkout - the problem it was supposed to resolve. wbaltv.com


Retailers Continue to Face Union Pushback
REI vows to fight union allegations, puncturing its progressive reputation

Unionized store workers this week filed 80 unfair labor practice charges against the outdoor retailer, alleging bad faith bargaining and retaliation.

REI workers affiliated with the United Food and Commercial Workers International Union and the Retail, Wholesale and Department Store Union this week filed 80 unfair labor practice charges against the outdoor retailer.

Workers from all eight unionized REI locations filed charges with their regional NLRB offices, according to a joint press release from the unions. The move follows a formal complaint to the National Labor Relations Board and walkouts by REI store workers in October.

"REI disagrees with the union's contentions and will continue to fight their allegations," REI Spokesperson Natalie Stotss said in an emailed statement. "We are committed and engaged in good-faith bargaining with stores that have chosen union representation and will continue to participate fully in the negotiating process." retaildive.com


Another Big City Struggles to Mount Retail Comeback
Downtown Seattle's retail recovery - or lack thereof - by the numbers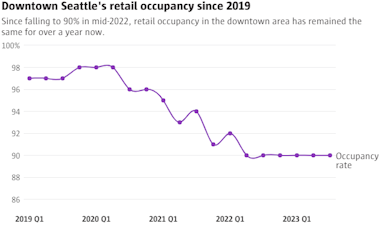 Despite an influx of visitors and an uptick in sales this summer, downtown Seattle's retail scene has not bounced back to its pre-pandemic norm.

Retail occupancy in the downtown area was at nearly 100% from 2019 to 2020. As the pandemic set in, occupancy rates dropped by 10% and have basically been stuck there ever since. At the end of September, retail occupancy in the downtown area, at 90%, had not changed in more than a year.

The number of new retail business licenses issued has fallen precipitously as well, dropping by more than half over the past three years. In the summer of 2019, the city issued over 540 new business licenses in the downtown area; this past summer, it issued 270 licenses.

But total foot traffic is still nearly 20% lighter than before the pandemic and, despite visitors' return, the average duration of a visit to the downtown area remains more than an hour shorter than in 2019. Worker foot traffic remains 40% lower than in 2019. seattletimes.com


'Lack of Security' at Waffle House Locations
Security a Top Concern for Waffle House Workers
Waffle House workers 'fed up' with paying for food they don't even eat: 'We're sick and tired'
Employees at the Southern dine-in chain see a sizeable chunk of change removed from their paychecks each week for food consumed - even if they didn't eat it, reported The Messenger. Now, "fed up" workers are rallying in picket lines, and 13,000 signed petitions to push Waffle House to hold the charge.

They're also looking for other guarantees regarding higher wages and better safety protocols amid vicious customer brawls at the eatery that have been widely reported in recent years.

"We're sick and tired of making poverty wages, the constant threat of in-store violence, and mandatory meal deductions - whether we eat a meal or not while on a shift."

Smith also said the food charge makes it harder for her to afford the food she actually eats and that, paired with a lack of security, has her fuming. nypost.com


Remote Work Readiness is Key
Your Company Will Need Remote Work as Extreme Weather Gets Worse
Remote-work-readiness is an important form of flexibility that companies need to consider. The Covid-19 pandemic made this clear, but research shows that it is true of other forms of unexpected disruptions, too. Extreme weather events are harder on companies that aren't able or prepared to work from home. As those events become more frequent, the ability to work remotely will become more important. hbr.org


Walgreens to close nearly all pharmacies on Thanksgiving for first time

Thanksgiving Store Hours 2023: Which Stores Are Open This Year?

---

Senior LP & AP Jobs Market
Interesting Job:
Director of Protective Intelligence job posted for American Express in New York, NY


Reporting to the Vice President of Cybercrime Investigations and Protective Research, the Director of Protective Intelligence will lead and participate in gathering, analyzing, producing, and disseminating actionable intelligence for informed decision making across Global Security, executive leadership, and the enterprise. Critical skills include fostering relationships with key stakeholders and providing awareness, indications, warnings, and operational readiness. aexp.eightfold.ai

---

Last week's #1 article --

The Fight Against ORC Can Be Won in the Parking Lot
Don't forget parking lots when preventing theft



By Matt Kelley, Head of Retail at LiveView Technologies

Organized retail crime (ORC) has entered a new era that threatens retailers' best attempts to keep their employees safe and customers coming back.

Retail security measures can no longer depend on person-to-person defensive shrink strategies. To combat this ever-increasing challenge, retailers must get proactive across all five zones of retail influence. Zone 4 in particular, the parking lot and surrounding areas, is especially important for stopping ORC.

Understanding the five zones of retail influence

The five zones, as defined by the Loss Prevention Research Council, spotlight concentric zones that offenders must cross to steal merchandise. Security professionals should develop proactive plays within each zone to deter criminals instead of reactive attempts to stop a crime already in progress. securitymagazine.com
---


KangaSafe™: Versatile Product Protection
Pouches for Retail Security

Safeguard a multitude of various types of merchandise with siffron's KangaSafe™ security pouches. Easy to setup and apply, KangaSafe™ provides reusable protection against theft of valuable store merchandise, such as electronics, tools, seafood, or age-restricted items like alcohol, tobacco, vapes, and smoking accessories. Place the merchandise into the conductive, tamper-proof pouch, seal, and done! If pouches are cut or damaged before being unlocked by store personnel, or if the pouches pass through EAS gate, the tags will alarm.

No clunky safers or spider cables are necessary. KangaSafe™ security pouches work with a variety of sizes and shapes of merchandise. KangaSafe is also food safe and works in freezers and cold storage applications.

• Tamper-proof pouch
• Reduce theft
• Easy to apply
• Variety of sizes
• Food safe - pouches are composed of PT and PET material
• Freezer safe (up to -20°C optional)
• Reusable - over 1000 pouch-to-tag connections
• Custom sizes available fast with minimum order quantities

KangaSafe™ security pouches are available now from siffron and are perfect for grocery stores, specialty stores, electronics, and more.

Take a look and see how it works
in this demonstration video: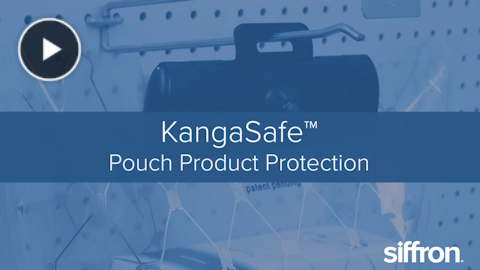 ---
---

In Case You Missed It

Responsible Use of AI in Retail
NRF Releases Retail Principles for Artificial Intelligence


WASHINGTON - The National Retail Federation today released its Principles for the Use of Artificial Intelligence in the Retail Sector to support the industry's artificial intelligence (AI) governance and strategic planning. Developed through its Center for Digital Risk & Innovation, the principles encourage appropriate and effective governance of AI, promote consumer trust, and facilitate ongoing innovation and beneficial use of AI technologies.

The principles fall into four high-level categories:

1. Governance and Risk Management: Retailers should develop strong internal governance of AI tools and capabilities as a foundational basis for managing risks and ensuring that AI delivers expected benefits.

2. Customer Engagement and Trust: Retailers should be transparent about their uses of AI that have a legal or similarly significant effect on a customer establish safeguards to prevent unlawful discrimination against protected classes of individuals, and align their governance of consumer-facing AI applications with existing internal privacy, cybersecurity and other data governance policies.

3. Workforce Applications and Use: Retailers should engage in ongoing oversight and review of AI applications that may directly impact employees or that are used by the workforce to support business needs.

4. Business Partner Accountability: Retailers should establish clear guidelines and expectations for business partners that are providing AI tools, data sets and services.

More information about the NRF Center for Digital Risk & Innovation is available here. nrf.com

---

Retailers Under Fire for Use of Private Customer Data

T-Mobile Facing Another Customer Data Lawsuit
T-Mobile faces a lawsuit after an employee sent himself nude photos he found on a customer's phone

T-Mobile facing another lawsuit over allegations that it failed to protect customer data.

T-Mobile is facing legal action for failing to protect a customer's private data after one of their employees found and stole nude photos from her iPhone when she came to upgrade an old device, CNBC reported.


The incident occurred last October at a T-Mobile store in the Columbia Center Mall in southern Washington.

The victim's identity is anonymous in the complaint. She states in the lawsuit that she had gone to the store to upgrade her iPhone and have data from the old device wiped. But on checking her Snapchat account that evening, she realized that nude photos and a video of her and her partner having sex had been sent to an unknown account without her consent.

Police traced the account to the employee at the store who had handled her phone earlier that day.

T-Mobile have said that the man was not employed by them, but was a third-party retailer employee.

But the lawsuit states that as she tried to investigate what had happened and tried to get her phone back, T-Mobile denied that any trade-ins had taken place that day and told her she would need to pay to get the old device back.

The employee pled guilty last month to charges of first-degree computer trespass and disclosing intimate images.

But now T-Mobile is also being sued by the victim for "turning a blind eye" to employees that exploit their access to customer's sensitive data and failing to train them adequately. businessinsider.com


'Unlawful' Use of Customer Data?
Kroger faces class action lawsuit over illegally sharing data

The suit alleges the retailer unlawfully released user health information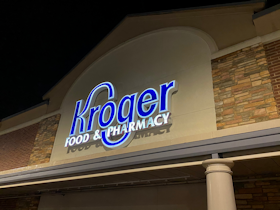 Kroger is facing a class action lawsuit which alleges that the retailer unlawfully released the protected health information of online pharmacy patients to unauthorized third parties, including to Facebook's parent company, Meta.

The suit, which was filed on Nov. 10 in the U.S. District Court for the Southern District of Ohio, alleges that unbeknownst to patients, Kroger installed tracking tools on its website, Kroger.com, which then resulted in information around patient prescriptions to be unknowingly shared.

The suit states that both the plaintiff, an anonymous Jane Doe, as well as the class members are seeking up to $10,000 in damages.

Kroger did not respond to a request for comment in time for publication of this story.

A similar lawsuit was filed against Costco in October. That suit, which is still pending, also alleges that the wholesale retailer inappropriately shared customer health information with Meta. supermarketnews.com


'Building a Resilient Incident Response Team'
Detection & Response That Scales: A 4-Pronged Approach

Building a resilient incident response team requires more than a simple combination of tools and on-call rotations.

Combating modern attackers demands a robust and comprehensive detection and response program, yet challenges such as alert fatigue, costly tools, talent acquisition difficulties, and an overworked team hinder progress.

At this year's Black Hat Europe, Allyn Stott, senior staff engineer with Airbnb, will discuss how a proper framework can help IT security leaders develop the essential capabilities of a modern program amid the relentless surge of incidents and demanding schedules.

From Reactive to Proactive

"Historically, detection and response programs have been very reactive, focused on alerts that indicate something bad has already happened," Stott explains. "You want to be more on the proactive side and not just doing threat hunting but adopting a philosophy for detection that focuses on detecting threats as early in an attack as possible."

He adds with many legacy systems, the focus often lies on technology tools and vendors, as opposed to capabilities the security team has, and points out many of these systems are completely siloed off from the rest of the organization.

One of his favorite things about being in detection response is that there is an automatic way to get other stakeholder teams involved with the core security team because at some point the organization will experience a security incident. darkreading.com


Shadowy Hack-for-Hire Group Behind Sprawling Web of Global Cyberattacks

Why cyber war readiness is critical for democracies
---

Is TikTok Fueling Online Knockoffs?
TikTok Shop videos from influencers promoting knockoff products are becoming the next big headache in e-commerce

TikTok creators have been pitching apparent knockoffs of products from Apple, Lululemon, and Crocs.

Leaning on creators to sell products comes with two big challenges: they're not always honest and don't always understand what they're selling.

Some creators may misrepresent a product to make it seem better than it is to boost commission earnings. Others may do it unintentionally because they're not entirely sure whether a steeply discounted TikTok Shop product is authentic.

If false video reviews proliferate across TikTok Shop, it could pose an existential risk for the nascent e-commerce platform.

"If consumers have bad experiences by buying these products that turn out to be counterfeits or low quality, they're going to lose faith in influencer recommendations and stop making purchases through that system," said Brett Hollenbeck, an associate professor of marketing at UCLA's Anderson School of Management, who studies online marketplaces and cowrote an October 2022 paper titled "The Market for Fake Reviews."

"If TikTok loses control over this and there's a lot of bad actors, then it's going to in the long run hurt their ability to have a successful e-commerce operation," Hollenbeck said.

A TikTok spokesperson said that misrepresentation of products is a clear violation of TikTok Shop policies. Its policy against misleading content prohibits creators from posting a video promoting or advertising a specific product that differs from the actual product, including "false claims that a product is affiliated with other products."

TikTok said it uses a combination of technology and manual moderation to enforce its policies, including monitoring negative reviews and complaint rates. They said the company also requires sellers to ensure their product listings are accurate and don't mislead customers. businessinsider.com


The Return to Work Debate Continues at Amazon
Amazon says employees may not get promoted if they ignore return-to-office mandate

Amazon has told corporate employees they may not get promoted if they ignore the company's return-to-office mandate.

Amazon is dialing up the pressure on corporate employees who haven't complied with the company's return-to-office mandate.

Staffers who don't adhere to the policy, which requires employees to be in the office at least three days a week, may not get promoted, according to posts on Amazon's internal website that were viewed by CNBC.

"Managers own the promotion process, which means it is their responsibility to support your growth through regular conversations and stretch assignments, and to complete all the required inputs for a promotion," one post says. "If your role is expected to work from the office 3+ days a week and you are not in compliance, your manager will be made aware and VP approval will be required." cnbc.com


Amazon to offer cars for purchase on US site

Amazon cuts 'several hundred' jobs in its Alexa division
---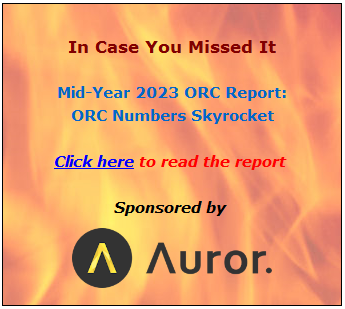 ---

Mooresville, NC: 5 accused of theft ring involving rental equipment from Lowe's
A group of five thieves is accused of fraudulently renting heavy equipment from Lowe's and then selling the merchandise through social media, the Mooresville Police Department stated Thursday in a news release. Lowe's Corporate Security notified police on Nov. 10 about the fraudulent activity that has happened at the Mooresville store and across the region. Investigators learned the group would place ads selling heavy equipment on social media. Victims would respond and agree to the transaction. The group would then rent the equipment through fraudulent means from Lowe's to sell to the victims. Detectives set up a transaction to catch the criminals. The group agreed to bring equipment stolen from the Salisbury Lowe's to Mooresville for a transaction on Wednesday. Police arrested them at an agreed meeting spot. Law enforcement arrested Javon Tyrell Williams, 30, Anthony Ray Jones, 29, Latrayvion Lee Alston, 30, Oroyster Miles, III, 30, all from Raleigh, and Marcus Jamel Myatt, 33, of Wake Forest. The $40,000 piece of stolen equipment was returned to Lowe's corporate. news.yahoo.com


Jacksonville Beach, FL: Man arrested inside Home Depot after stealing over $4,000 from several stores
Jacksonville Beach police were called to a reported theft at Ulta Beauty, 3928 3rd St. just after 2 p.m. Saturday. When officers arrived they located a man in a vehicle parked in front of Staples. The man matched the description of one of the suspects, a Jacksonville Beach police news release states. Officers then saw another male with a cart full of merchandise running from Staples being chased by store employees. That male began throwing the merchandise into the vehicle, the news release states. Officers detained the man who was sitting in the vehicle. He has been identified as Gilbert Simmons, the news release states. The man who was running out of Staples was identified as Joshua Hough. He ran away from officers into Home Depot where he tried to hide from officers. Officers were able to locate him inside the store. "Further investigation revealed Hough had stolen merchandise from five stores within Jacksonville Beach (Rack Room Shoes, Books-A-Million, Ace Hardware, Ulta Beauty, and Staples) totaling approximately $4,200.00," the news release states. Simmons, 37, was charged with two counts of accessory to grand theft. Hough, 38, was charged with 3 counts of petit theft and 2 counts of grand theft. Both were booked into the Duval County jail. firstcoastnews.com


Clovis, NM: Suspects wearing Halloween masks steal $11,600 worth of glass bongs, pipes, vape pens, sex pills in smoke shop smash-and-grabs
Two suspects were arrested in multiple smoke shop smash-and-grab burglaries. Clovis police are looking for a third. Anthony Guerra, 19, was charged with with aggravated burglary with a deadly weapon, two counts of larceny over $2,500, two counts conspiracy to commit aggravated burglary and larceny, and two counts of criminal damage to property over $1,000. Makayla Kelley, 18, was charged with aggravated burglary with a deadly weapon, two counts of larceny over $2,500, two counts conspiracy to commit aggravated burglary and larceny, receiving stolen property over $500 and non-residential burglary. A warrant was issued for Adiano "Bubba" Gallegos. abc7amarillo.com


Benton Harbor, MI: Two suspects arrested following theft of multiple firearms at Dunham's Sports
The Benton Township Police Department began an investigation with local, state, and federal law enforcement, into the burglary at Dunham's Sports on Friday, which has resulted in two arrests. The initial investigation revealed that a manager at Dunham's was kidnapped at gunpoint and held hostage by two suspects. Police then say one of the suspects went to Dunham's after hours and took two large, wheeled, coolers and made their way to the firearms section of the store, where they proceeded to steal multiple pistols from display cases and placed them into the coolers. The suspect then fled the store. The victim was released by the suspects and called 911. After speaking with the victim, investigators developed two suspects. Surveillance was initiated on the suspects and during surveillance the two coolers were seen in the trunk of one of their cars. The suspects were observed carrying the coolers into a residence in Benton Township, at which point, search warrants were executed at multiple locations and two suspects were taken into custody. Officials say all the stolen pistols, except for one, were successfully recovered. abc57.com


Wayne, NJ: Police Stakeout Nabs Thief Stealing $3K Worth of Steaks
A Passaic County man faces charges after police staked out a food distributor in Wayne and caught him stealing a pallet of steaks worth $3,000, authorities said. Police were watching Driscoll Foods on Nov. 11 after business representatives reported several late-night burglaries at their facilities located at 6 Westbelt, according to Wayne police Detective Capt. Dan Daly. officer.com


Lewisburg, PA: Woman charged with felony for stealing from Walmart multiple times

---

---

Shootings & Deaths

Anchorage, AK: Panic as Walmart in Anchorage 'evacuated after shooting' and cops warn shoppers to avoid area
At 5:11 PM on November 19, 2023, Anchorage Police swing shift officers responded to the Dimond Walmart parking lot in response to reports of a shooting. When officers arrived, they found a deceased adult female and a deceased adult male. Officers also located a firearm at the scene. The circumstances of the incident are under investigation, but Officers have cause to believe this is an isolated incident. There have been no arrests at this time, and this is an active investigation. facebook.com


Columbus, OH: Woman killed in shooting outside NE Side pet store, suspect arrested after standoff
A 42-year-old woman died Sunday evening after being shot outside a Northeast Side shopping center and police arrested the suspect after a brief standoff. Columbus police received a call about 4:35 p.m. Sunday regarding a shooting outside the Pet Supplies Plus store on Morse Road in the New Albany Square shopping center. Officers found 42-year-old Kandi Henderson, who had been shot. EMTs took Henderson to Mount Carmel East hospital for treatment, but she died at 6:46 p.m. Sunday. Detectives identified 60-year-old Stephan Turner, of the Northeast Side, as a suspect. Police have not disclosed what relationship, if any, Turner and Henderson had prior to the shooting. Officers went to Turner's home in Gahanna and found the vehicle parked in the driveway. At least two other witnesses told police that Turner had told them he had committed the shooting and one of those witnesses saw Turner with a handgun, according to police. With police at his home, Turner barricaded himself inside, leading to a brief standoff, police said. Turner eventually surrendered and was taken into custody without further incident. dispatch.com


Orange County, FL: Jury finds Orlando man guilty of manslaughter in killing of Burger King employee over slow service
An Orlando man who faced a charge of second-degree murder in the 2020 shooting death of a Burger King employee over slow service was found guilty of manslaughter Friday by an Orange County jury, court records show. Kelvis Rodriguez, 41, is accused of fatally shooting 22-year-old Desmond Joshua on Aug. 1, 2020, at a Burger King in the 7000 block of E. Colonial Drive. According to a witness, the drive-thru was backed up that night, leading to longer wait times for customers. Prosecutors said that Rodriguez opened fire after his girlfriend, Ashley Mason, became upset while waiting for food. Mason allegedly exited her vehicle and yelled about how she would have "her man" come to the restaurant before the shooting occurred. Mason was reportedly refunded $40 and asked to leave, which she did, but investigators said she returned with Rodriguez, who demanded to fight Joshua. Multiple witnesses said that Mason pointed a gun in the direction of the altercation that began between Joshua and Rodriguez. Mason was also accused of providing Rodriguez with the gun that he ultimately shot Joshua with before she and Rodriguez drove off. Joshua was found suffering from a gunshot wound in the parking lot, deputies said. He died at a hospital. clickorlando.com


New Orleans, LA: Police report reveals argument between mailman, alleged assailant preceded killing
The man accused of fatally shooting a postal carrier outside of a Gentilly gas station last month got into an argument with him inside the store moments before the killing, according to police records. According to a police report, the victim, Calvin "CJ" Brown Jr., entered the gas station in the 3400 block of Franklin Avenue at about 5:15 p.m. on Oct. 18, after his shift as a mailman ended. Authorities say surveillance footage shows Raymond Coats, 20, entering the gas station shortly after, while a female he arrived with waited outside. Witnesses said the two men began arguing in the store, then walked outside, with Brown heading toward his car and Coats walking north, back in the direction he came. The two continued talking after they split up, when Coats turned around and approached Brown's car. Coats then took a handgun out of his sweatshirt and fired it four times, then ran with the female he arrived with, police say in the documents. By 5:24, nine minutes after Brown walked into the gas station, police were called to the scene. Brown, 41, was pronounced dead at University Medical Center. nola.com


San Mateo County, CA: Woman sentenced to 18 years in prison for 1993 murder of San Carlos store owner
A 61-year-old Oklahoma woman was sentenced Thursday to 18 years to life in prison for fatally shooting a San Carlos store owner during a robbery more than 30 years ago, prosecutors said. Rayna Ramos, also known as Rayna Hoffman, pleaded no contest on Sept. 27 to one count of second-degree murder and admitted to using a firearm in the commission of the crime, according to the San Mateo County District Attorney's Office. In addition to the prison term, Ramos was ordered to pay $8,800 in restitution to the California Victim Compensation Board and a Restitution Fund fine of $5,000, prosecutors said. Ramos has 915 days, or roughly 2½ years, credit for time served, according to the district attorney's office. msn.com


San Francisco, CA: Police: Officers fire shots at burglary suspects after chase in Tracy, 1 suspect wounded

Police shot a suspect who they say took off running from officers after they responded to a burglary call at a Best Buy Warehouse in Tracy early Sunday morning, according to the Tracy Police Department. Around 3:30 a.m. Sunday, officers responded to the Best Buy Warehouse after receiving a report that multiple suspects were breaking into trailers at the warehouse. At least two suspects were on the property and took off from running from officers, police said. "Shortly after confronting the suspects, an officer-involved shooting occurred," the Tracy Police Department said in a news release. Police said three officers responded to the scene and fired shots at the suspects. One suspect was shot multiple times, police said. He received medical treatment at the scene and was rushed to the hospital, police said. He is in critical but stable condition. Police said they are investigating if the suspects were armed. Two suspects were detained and a fourth suspect, who police said was a man wearing all black, was able to escape. Officers are working to identify the suspect and believe there is no risk to the community. No officers were injured in the incident. The Tracy Police Department's general investigation unit is working to identify the fourth suspect, while the San Joaquin District Attorney's Office and California Department of Justice will be investigating the shooting. cbsnews.com


Miami, FL: One man shot in Miami-Dade shopping center
Cops searching for shooter. A man collapsed inside a northwest Miami-Dade Sedano's supermarket after being shot outside in the shopping center, police said on Saturday. The injured man is in the hospital in critical condition and police are searching for the shooter. "We are happy that given that this was a shooting in broad daylight that there was no one else injured," said Miami-Dade Police Det. Andre Martin, a spokesperson for the agency. Around 9:40 a.m., the man, who has not been identified, was driving a van into the Vistas Shopping Center at 6400 NW 186th Street, Martin said. Moments later, another person drove up to the van, pulled out a gun and opened fire. The identity of the shooter was not known and it was unclear whether the shooter followed the van or was already in the shopping center, police said. The shooter raced out of the shopping center after the incident. news.yahoo.com

---

Robberies, Incidents & Thefts
UK: Castle Quay: Morrisons worker stabbed repeatedly in front of shoppers as man arrested for attempted murder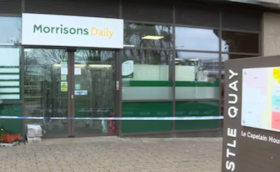 A Morrisons worker is fighting for life after being stabbed repeatedly at a store in Jersey as stunned shoppers watched on in horror. Police were called to the supermarket at around 1.30pm on Saturday to reports of an incident in Castle Quay, St Helier on Saturday. They found a woman, 34, who had suffered stab wounds. She was treated by paramedics at the scene and taken to hospital for further medical assistance. Her condition is described as critical but stable. It was not clear whether the assailant also worked at Morrisons or whether he entered the store as a customer. A 55 year-old man has been charged with attempted murder and is due to appear in magistrates court on Monday morning. Jersey Police said there was no wider risk to the public. A police cordon was erected where the stabbing took place as forensic officers combed the crime scene for evidence. au.news.yahoo.com
North Charleston, SC: Police responded to Jewelry store 'smash and grab' at Northwoods Mall; no shots fired, no arrests
The North Charleston Police Department responded to Northwoods mall this afternoon for a reported shooting that turned out to be a smash-and-grab. Officers learned upon arrival of the smash-and-grab because of a jewelry case in a store at the mall. According to NCPD, no shots were fired.
counton2.com
Athens, AL: Man shot in head, suspect in custody after Facebook sale goes wrong in Athens
Chicago, IL: 2 charged in string of smash-and-grab burglaries across Chicago
Fayetteville, NY: On The Lookout: Smash and grab thieves
• Best Buy- Tracy, CA - Burglary/ Sups wounded
• C-Store - Farmingdale, NY - Burglary
• C-Store - Chicago, IL - Burglary
• C-Store - San Francisco, CA - Robbery
• C-Store - Fresno, CA - Armed Robbery
• C-Store - Fresno, CA - Armed Robbery
• Dollar - Apple Valley, CA - Armed Robbery
• Gas Station - Federal Wat, WA - Armed Robbery
• Guns - Benton Harbor, MI - Burglary
• Hardware - Jacksonville Beach, FL - Robbery
• Jewelry - North Charleston, SC - Robbery
• Jewelry - Rockford, IL - Burglary
• Jewelry - Canoga Park, CA - Robbery
• Jewelry - North Charleston, SC _Armed Robbery
• Liquor - Collinsville IL - Armed Robbery
• Office Jacksonville, Beach, FL - Robbery
• Restaurant - Brooklyn, NY - Armed Robbery
• Restaurant - Chicago - Burglary
• Restaurant - Chicago - Burglary
• Smoke - Temple, TX - Burglary
• Smoke - Clovis, NM - Burglary
Daily Totals:
• 12 robberies
• 9 burglaries
• 1 shooting
• 0 killed

---

None to report.

Submit Your New Hires/Promotions
or New Position
See all the Industry Movement
---




Feature Your Job Here For 30 Days -
70% Aren't On The Boards
Post your job listing
---
Featured Job Spotlights
An Industry Obligation - Staffing
'Best in Class' Teams

Every one has a role to play in building an industry.
Filled your job? Any good candidates left over?
Help Your Colleagues - Your Industry - Build a 'Best in Class' Community

Refer the Best & Build the Best
Quality - Diversity - Industry Obligation

---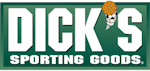 Loss Prevention Manager (House of Sport)
Boston, MA - posted October 10
As a Loss Prevention Manager, you will support the Store Leadership team in achieving company objectives by managing all Loss Prevention programs and policies within the store. This key role will have the tremendous responsibility of keeping our associates, customers and our store safe...



District Asset Protection Partner
Tucson and Chandler/Phoenix Area - posted September 27
The Asset Protection (AP) Partner is a strong communicator, advisor, investigator, and compliance partner. This role is responsible for asset protection program execution at all levels and implementing methods to prevent, and control losses, in support of protecting company assets. This role collaborates with store teams, Human Resources, Supply Chain, and District Management...



Asset Protection Specialist
Newburgh, NY - posted September 25
The Asset Protection Specialist role at Ocean State Job Lot is responsible for protecting company assets and monitoring store activities to reduce property or financial losses. This role partners closely with store leadership and the Human Resources team, when applicable, to investigate known or suspected internal theft, external theft, and vendor fraud...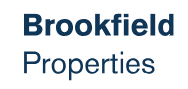 Security Director
Chicago, IL - posted September 7
Reporting to the VP of Corporate Security, the Director of Corporate Security is a professional security practitioner that acts as an advisor/consultant to the assigned Property Management Group. Responsibilities include monitoring security vendors' performance, evaluating for contract compliance, and serving as a program quality control manager...



District Asset Protection Manager
Washington, DC - posted August 31
The MidAtlantic Division has an opening for a District Asset Protection Manager in Northern Virginia. This person will support Fairfax, Arlington, and Loudoun counties. This is a salary role with up to 70% travel within the assigned district. District Asset Protection Manager will provide positive/proactive leadership, and instruction in the area of Security/Asset Protection...



Occupational Health & Safety Manager
Mount Horeb, WI - posted July 27
This role is responsible for examining the workplace for environmental or physical factors that could affect employee or guest health, safety, comfort, and performance. This role is also responsible for reducing the frequency and severity of accidents. To be successful in the role, you will need to work closely with management, employees, and relevant regulatory bodies...



Region Asset Protection Manager
Jacksonville, FL - posted October 24
Responsible for managing asset protection programs designed to minimize shrink, associate and customer liability accidents, bad check and cash loss, and safety incidents for stores within assigned region. This position will develop the framework for the groups' response to critical incidents, investigative needs, safety concerns and regulatory agency visits...



Regional AP Mgr - South FL Market - Bilingual required
Miami, FL - posted August 8
Responsible for managing asset protection programs designed to minimize shrink, associate and customer liability accidents, bad check and cash loss, and safety incidents for stores within assigned region. This position will develop the framework for the groups' response to critical incidents, investigative needs, safety concerns and regulatory agency visits...
---

Featured Jobs

To apply to any of today's Featured Jobs, Click Here

---

---

Managing your career upwards is also about learning new things and expanding your knowledge base. Right now the number 1 crime in the world is identity theft and the more you learn about it and the more you can bring to the table to help combat it, the more valuable you'll be.


Just a Thought,
Gus




(content subject to approval)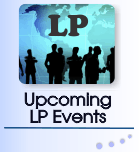 ---

Recruiting?
Get your job e-mailed to everyone... everyday
Post on our Featured Jobs Board!
Not getting the Daily?
Is it ending up in your spam folder?
Please make sure to add d-ddaily@downing-downing.com to your contact list, address book, trusted sender list, and/or company whitelist to ensure you receive our newsletter.
Want to know how? Read Here



36615 Vine Street, Suite 103
Willoughby, OH 44094
440.942.0671
copyright 2009-2019
all rights reserved globally