---

Interface Security Systems Introduces
New Business Text Messaging App for Retailers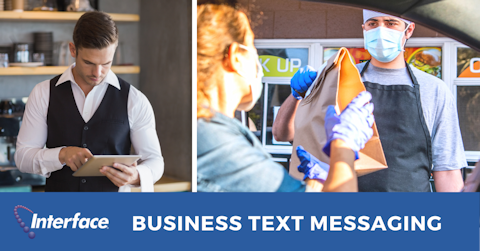 New Two-way Mobile Text Messaging App Enables Retailers to Communicate with Customers Using Existing Published Business Phone Numbers

Interface Security Systems, a leading managed service provider delivering business security, managed network, UCaaS (Unified Communications as a Service) and business intelligence solutions to distributed enterprises, today announced a new offering that enables retailers to communicate with their customers via SMS and MMS text messages.

Read more in today's Vendor Spotlight below.


3xLOGIC launches the VIGIL video solutions in EMEA
to help organizations leverage detailed data insights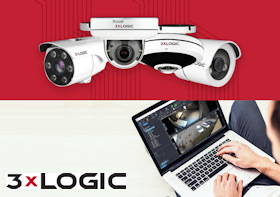 3xLOGIC, the leading provider of server and cloud-based technology, is launching its VIGIL suite of video solutions across the UK, Europe, the Middle East and Africa (EMEA). The ecosystem, comprising software and hardware such as cameras, recorders, thermal imagers, people counters, and accessories, is designed to provide a scalable security solution that's tailored to every business need.

Business leaders have increasing amounts of data available to analyse, with the total amount of data in the world forecast to reach 59 zettabytes in 2020. The 3xLOGIC ecosystem taps into this, by capturing and analyzing these "big data" elements and combining disparate data sets. This helps business leaders to optimise their operations, find efficiencies, secure their buildings and assets, and solve problems they never knew they had. Read More Here

D&D Daily Confidential Benchmarking Survey:
Senior LP Pyramid Head Reporting Structure Survey
5 Questions - Less than 5 Minutes - Click Here
Privacy statement: All answers will remain anonymous and aggregated by sector.
The information is not for sale or reproduction.

---

COVID Update
US: Over 11.7M Cases - 254K Dead - 7M Recovered
Worldwide: Over 56.1M Cases - 1.3M Dead - 39.1M Recovered

Private Industry Security Guard Deaths: 225
Law Enforcement Officer Deaths: 144
*Red indicates change in total deaths

The Economist:
Why rich countries are so vulnerable to Covid-19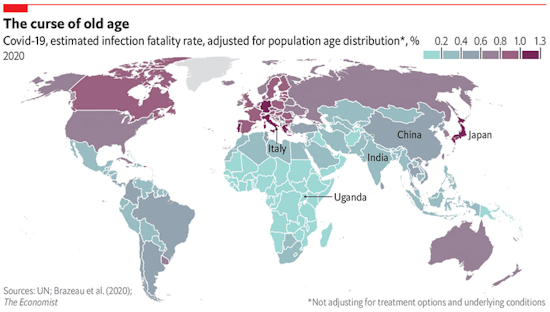 With possible vaccine on the horizon, US is likely in 'last big surge' of the Covid-19 pandemic's toughest phase
The US is likely in the "last big surge" before a possible Covid-19 vaccine can start to offer help in the coming months, one expert says. But for now, the country is continuing to set grim case and hospitalization records and the pandemic shows no signs of slowing down.

"The months ahead are going to look better than the weeks ahead," former US Food and Drug Administration commissioner Dr. Mark McClellan said at a Tuesday event hosted by Duke University.

"Things are going to start gradually getting better," he said. "Won't be past this for still months to come. But it will start getting better by early 2021," he said, with the help of a vaccine.

His projection comes at the heels of more good news out of vaccine trials -- with Moderna announcing this week its vaccine is more than 94% effective and Pfizer's CEO saying the company is preparing to file for emergency use authorization for their own vaccine. cnn.com

Pfizer Vaccine Effectiveness Increases from 90% to 95%
Pfizer: COVID-19 shot 95% effective, seeking clearance soon
Pfizer said Wednesday that new test results show its coronavirus vaccine is 95% effective, is safe and also protects older people most at risk of dying — the last data needed to seek emergency use of limited shot supplies as the catastrophic outbreak worsens across the globe.

The announcement from Pfizer and its German partner BioNTech, just a week after they revealed the first promising preliminary results, comes as the team is preparing within days to formally ask U.S. regulators to allow emergency use of the vaccine. They also have begun "rolling submissions" for the vaccine with regulators in Europe, the U.K. and Canada and soon will add this new data. apnews.com

At-Home COVID Test Gives Results in 30 Min
FDA authorizes first at-home Covid-19 test that gives users results quickly
The Food and Drug Administration has authorized the first Covid-19 test designed for users to take and develop at home for results within an hour. The agency announced the emergency use authorization for the Lucira COVID-19 All-In-One Test Kit on Tuesday night. The test, which requires a prescription, works in about 30 minutes, the FDA says. People swab themselves and swirl it in a vial that is then placed in a test unit. The kit is authorized for home use for patients 14 or older. It can also be used in places like hospitals for patients of any age.

FDA Commissioner Stephen M. Hahn in a statement called the kit an important advancement to help prevent the spread of the deadly disease. nbcnews.com

Coronavirus vaccine shots could go to U.S. health workers in about a month


The Next COVID Super-Spreading Event: Thanksgiving
America's coronavirus epidemic is already bad.
The holidays could make it worse.
America's Covid-19 epidemic is at the worst point it's been since the spring. And experts say it looks poised to get much worse this Thanksgiving and the rest of the holiday season, with a vaccine likely still months away.

The holiday season will likely lead friends and family to come together even more. These kinds of gatherings are tremendously risky: People will gather close together for potentially hours or days; take off masks, if they had them on at all; and then talk, shout, laugh, and sing while maskless, spewing potentially coronavirus-carrying particles all over each other.

So while many people may expect a good time with friends and family this Thanksgiving, experts have a much grimmer outlook: "We're going to see much more transmission as a result of that," Saskia Popescu, an infectious disease epidemiologist, told me. That means likely more Covid-19 cases, hospitalizations, and deaths in the weeks to follow.

Winter could hasten spread further. The colder weather in particular could push activities back inside, where close spaces, prolonged interactions, and poor ventilation make it easier for the coronavirus to travel from one host to another. vox.com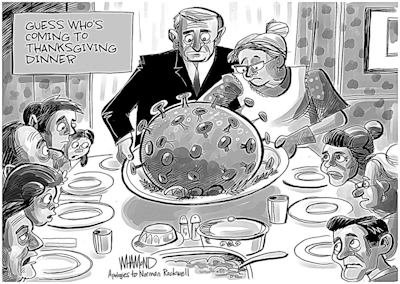 Colorado Lawmaker Encourages Thanksgiving Gatherings
Despite COVID Rules, Cites Constitution
A Republican state representative has urged Americans not to let warnings from health experts and senior politicians over coronavirus dissuade them from gathering together for Thanksgiving celebrations. Mark Baisley, who represents the 39th district in the Colorado House of Representatives, wrote to his constituents that they had a "constitutionally guaranteed right" to meet their families over Thanksgiving, effectively urging them to ignore COVID warnings, including from President-elect Joe Biden's team. newsweek.com

Upstate New York: Several sheriffs say they will ignore
Gov. Cuomo's order to limit Thanksgiving gatherings
After New York Gov. Andrew Cuomo announced last week that indoor gatherings at private residences must be limited to 10 people, a handful of sheriffs in some upstate counties have come out against the order, saying they won't use police resources to enforce the 10-person cap on Thanksgiving gatherings at private residences. nbcnews.com

Giant Food grocery chain apologizes after releasing 'super spread' ad for Thanksgiving


With no national strategy in the U.S., a patchwork of local responses gathers speed

NYC: A Growing Number of Elected Officials Call For More Restaurant Restrictions
A growing number of elected officials are calling on the city and state to reconsider indoor dining — and in some cases limit restaurants to takeout and delivery only — in light of the recent uptick in COVID-19 cases in New York, and across the country. On Tuesday, the city's daily positivity rate was at 3.2 percent, according to Mayor Bill de Blasio, but the seven-day rolling average — one of the key metrics the city is using to determine future shutdowns — was 2.74 percent.

Still, elected officials are continuing to sound the alarm in the face of restaurant closures in countries like France and Germany, which had also recently seen an uptick in cases, and major U.S. cities like San Francisco and Chicago, which have suspended indoor dining indefinitely. ny.eater.com

PA Gov announces new COVID rules, including wearing a mask in your house

Travelers Required to Test Negative Before Traveling to State or Quarantine 14 Days

Starting Friday, anyone who enters Pennsylvania must be tested at least 72 hours before arrival, and if they can or do not get a test, they must quarantine for 14 days. The order does not apply to people who commute to neighboring states for work or health care, officials said, and will be largely self-enforced.

Pennsylvania already has a statewide mask mandate, limits on indoor and outdoor gatherings and occupancy restrictions at bars and restaurants. But the new rules go even further. Masks are required outside where it isn't possible to maintain at least a six-foot distance from others, according to the order, and inside where people from multiple households are gathering, even if they can maintain a social distance. foxnews.com

As Covid-19 Surges, Florida Sticks to No Statewide Restrictions
As new coronavirus cases soar to record highs around the U.S., many states are reimposing restrictions on daily life. Not Florida. Republican Gov. Ron DeSantis is sticking to one of the most permissive approaches to the pandemic - allowing bars, restaurants, theaters and theme parks to operate at full capacity. He has vowed the state would never again implement lockdowns.

Local governments' ability to enforce mask mandates and other restrictions is constrained under an executive order he issued in September. And he has spotlighted researchers who advocate pursuing herd immunity by allowing younger and less-vulnerable people to move about normally and expose themselves to infection. wsj.com

LA County officials to enact business curfew, other restrictions on Friday amid 'dangerous point' in COVID pandemic

Ohio governor issues 21-day curfew to combat COVID

Michigan restaurant group sues to stop 3-week shutdown of indoor dining

Minnesota bars, restaurants to move to take-out only, gyms to close under new rules

Colorado Prohibits Indoor Dining in 15 Counties, Including Denver, Starting Friday

COVID patients from other parts of Texas being flown into Austin

American Airlines and British Airways trial free COVID testing on trans-Atlantic flights instead of quarantine rules

Germany: Police in Berlin fire water cannons at maskless coronavirus protesters

---

Three Technologies that Will Define the Post COVID-19 Future of Retail



By Tony D'Onofrio, Global Retail Influencer

The world the virus leaves behind requires immediate focus on five transformational strategies and three foundational technology platforms. At the center of these critical initiatives is a much more intensive focus on creating passionate consumers that become active digital brand ambassadors for retailers.

The Post Pandemic FIVE Transformational Retail Strategies

"The pandemic has disrupted how we shop. ... The evidence suggests that the pandemic has acted as a catalyst for the closer integration of stores and online and many retailers are investing in, or plan to invest in, multichannel systems, processes and tools to drive their overall sales."

Harmonious channels increasingly include frictionless delivery of retail commerce. Amazon Go was born prior to COVID-19 as were hundreds of similar locations now open in China.

Frictionless commerce is elevating key technologies such as computer vision, artificial intelligence / machine learning, RFID, and smart shelves. Heavier investments in digital tools to support store associates are required going forward.

Selling across harmonious retail channels requires accurate enterprise inventory visibility. As Greg Buzek from the IHL Group said, "We're in a race to get to accurate inventory. The first one there wins."

Finally, the post COVID-19 future of retail requires increased delivery of real time analytics to optimize consumer shopping journeys. tonydonofrio.com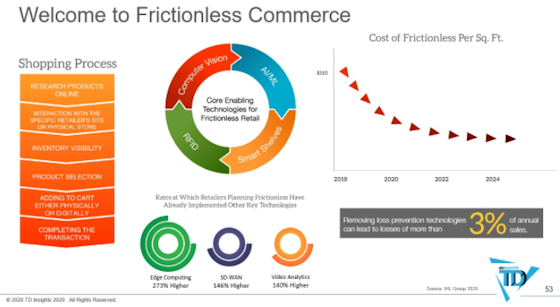 ---

TV Report Tackles ORC and the proposed Inform Consumers Act
Stolen goods bought online fund human trafficking and drugs, investigation finds
Online buying is soaring because of the pandemic. That's thrown the door wide open to criminals re-selling vast amounts of stolen goods on popular online marketplaces. Channel 2′s Tom Regan learned Georgia is in the top ten of a multibillion-dollar criminal enterprise, that often has links to drug and human trafficking.

Georgia Attorney General Chris Carr said more than 90% of stores, big and small, are targeted by retail criminals. Many are brazen beyond belief.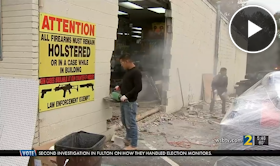 "Organized retail crime, it is very simple, people that are organized gangs of individuals who are stealing from brick and mortar stores to sell online," Carr said. "They will have folks come, take shopping cart loads full of merchandise and run out of the store."

The stolen goods soon show up on popular online marketplaces, where you may shop. Carr warns some of the thieves aren't always acting on their own.

"Interpol, the international law enforcement agency, will tell you that organized retail crime actually has ties to a number of criminal elements, human trafficking, drug trafficking, corruption bribery, you name it," Carr said. "It's incredibly frustrating to the business, and it's frustrating to law enforcement because again this is how a lot of other criminal actives are funded by online sales."

To crackdown on retail theft, Congress is considering a law that would make online marketplaces, like Amazon and Facebook Marketplace, require a government ID and other information for large resellers. It's called the INFORM Consumers Act.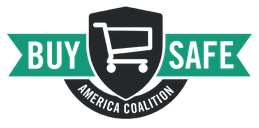 "The legislation will also help law enforcement be able to track down and hopefully prosecute those are selling illicit goods to unsuspecting consumers," explained Michael Hanson with the Buy Safe America Coalition. Buy Safe represents retail and manufacturer groups. "I think the majority of consumers, over 90 percent, don't want to buy stolen or counterfeit goods."

In a statement, Amazon said it opposes the INFORM Act:
"Amazon is committed to protecting our customers and our store, and while we appreciate AG Carr's sentiment, we don't believe the INFORM Act will effectively curb organized crime because it doesn't address the root of the issue and risks creating unnecessary red tape for honest entrepreneurs. Amazon already has robust practices to vet prospective sellers and stop bad actors and in 2019, our proactive efforts stopped 2.5 million suspected bad actor accounts. wsbtv.com

ASIS International Announces 2021 Global Board of Directors

Representatives from four continents bring global perspectives to Global Board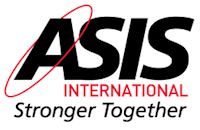 ASIS International, the world's largest association for security management professionals, today announced the full slate of directors for its 2021 Global Board. The Global Board of Directors, first installed in 2020, is a major step in the association's transition to a new global governance structure that allows ASIS to better provide service to its members at the local, regional, and global levels.

Global Board director Timothy M. McCreight, CPP, of Canada, was selected by the board to serve as Secretary-Treasurer in 2021. McCreight joins President John A. Petruzzi Jr., CPP, of the United States; President-Elect Malcolm C. Smith, CPP, of Qatar; and ASIS Chief Executive Officer Peter J. O'Neil on the 2021 Global Board Executive Committee.

The security leaders selected for three-year At Large Director terms beginning in 2021 include Pablo Colombres, CPP, of Brazil; Joe M. Olivarez, Jr., of the United States; Axel Petri of Germany; and Eddie Sorrells, CPP, PCI, PSP, of the United States. Chiko Scozzafava, of the United States, was selected to serve the remaining year of McCreight's At Large term on the Global Board. asisonline.org

October Retail Sales Up 10.6% YoY
NRF: October retail sales grew as consumers started holiday shopping early


Retail sales grew for the sixth month in a row in October, with sales significantly better than the same time a year ago as the economy continued to recover and consumers began their holiday shopping early, the National Retail Federation said today.

"We are encouraged by another positive retail sales number for October — the sixth consecutive positive monthly gain — as early holiday shopping provided a strong boost to the data," NRF President and CEO Matthew Shay said. "Overall, retail sales were up 10.6 percent in October 2020 versus October 2019, and for the first 10 months of this year, retail sales were up 6.4 percent versus the first 10 months of 2019." nrf.com

Philly: 6-week shutdown could mean a 'year without Christmas' for businesses
The City of Philadelphia imposed new business restrictions on Monday that will go into effect at the end of the week. Sectors of the local economy will be required to shut down or severely curtail operations until at least Jan. 1. The shutdown order comes at a critical time. It's only with the holiday shopping season that many retailers begin to generate their best sales of the year. The order also puts a kibosh on Christmas parties and the peak of tourism in Philadelphia. inquirer.com

Security firm G4S settles discrimination lawsuit
Facebook's security contractor will pay $595K in racial discrimination settlement
G4S Secure Solutions, a contractor that provides security at Facebook's Prineville, Oregon data center, will pay $595,000 to settle allegations of racial discrimination by five employees.

The complaints allege that G4S supervisors reduced the hours of Hispanic workers, gave them unfavorable shifts, used racist and derogatory terms to describe them, and that the company's human resources personnel did not respond to employees' complaints.

The workers will receive between $80,000 and $175,000 apiece under terms of the agreement. oregonlive.com

PayPal Inks Deal Letting U.S. Workers Get Paid Before Payday
PayPal has become one of the first major companies to pay its workers as soon as it's earned, rather than wait every two weeks. The move comes after the company looked at the compensation and spending habits of its lowest-paid workers, many of whom were living paycheck-to-paycheck and relying on expensive borrowing. PayPal also boosted salaries after the research, according to Bloomberg.

The idea of getting paid daily rather than weekly has grown in popularity in recent years, with some startups promising to make it a reality. PayPal workers say it helps them "stay ahead." bloomberg.com

Home Depot is spending $1 billion to give thousands of its workers a raise
Sitting on bumper profits and cash as consumers remodel their homes during the pandemic, Home Depot is joining a growing list of big box retailers giving its workers a raise after a busy and challenging year during the COVID-19 pandemic. The home improvement retailer said Tuesday it will invest $1 billion in what it calls 'incremental compensation' annually for its workers. yahoo.com

Dollar General Amps Bonus Pay as Pandemic Intensifies
Dollar General said it anticipated awarding another $50 million in bonuses to eligible front line employees during its fiscal fourth quarter - a higher payout than previously anticipated that would bring the retailer's total "appreciation pay" to $173 million in its fiscal year. winsightgrocerybusiness.com

Only in NYC - You Gotta Watch This!
Wild video shows man blast flamethrower from atop MTA bus in Brooklyn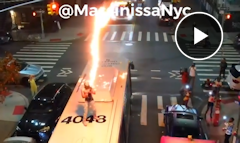 A hot head with a flamethrower hopped on top of a city bus in Brooklyn and torched the air above as onlookers filmed and cheered — sparking outrage at the MTA and among police unions who say the bizarre display is the latest sign of urban decay.

Videos posted to social media show an unknown man on top of an ice cream truck before leaping to the roof of the B26 bus that had stopped at the intersection. The man then fires off the flamethrower — as a crowd cheers, the videos show. As the flammable liquid from the fire gun falls onto the bus, it briefly ignites on top of the roof, the video shows. nypost.com

Lakewood, NY: City denies Walmart's request for on duty police officers and patrol cars during holiday season

Walmart experiences inventory shortages in cleaning supplies, toilet paper

Wedding apparel retailer Brideside abruptly shuts down

12 million Americans could lose unemployment aid after Christmas


Quarterly Results
Target Q3 comp's up 9.9%, digital up 155%, sales up 21.3%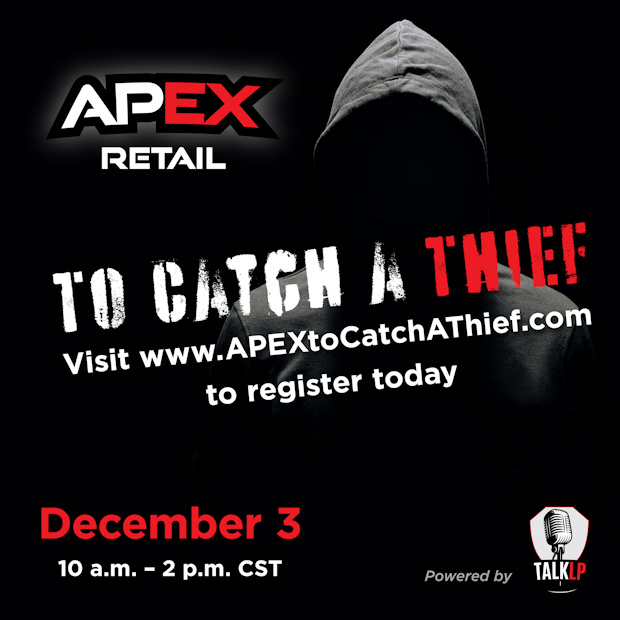 ---

Interface Security Systems Introduces
New Business Text Messaging App for Retailers
New Two-way Mobile Text Messaging App Enables Retailers to Communicate with Customers Using Existing Published Business Phone Numbers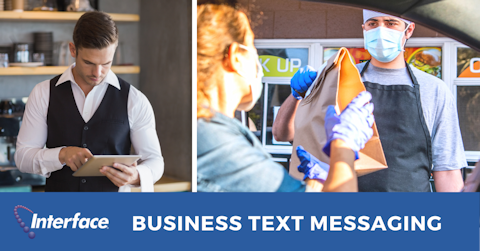 Earth City, MO (November 18, 2020) — Interface Security Systems, a leading managed service provider delivering business security, managed network, UCaaS (Unified Communications as a Service) and business intelligence solutions to distributed enterprises, today announced a new offering that enables retailers to communicate with their customers via SMS and MMS text messages.

Using their regular published business telephone number, businesses can have real-time two-way text conversations with their customers, inform them when their orders are ready to be picked up. Customers can place orders, ask questions, and store employees when they are waiting outside for their order.

Available as a component of the Interface UCaaS (Unified Communications as a Service) offerings, the new text messaging app does not require businesses to equip their employees with new mobile devices or give out private numbers in order to communicate with customers. Using the 'Persistent Message' feature, all messages are securely maintained in the cloud and can be accessed by any iOS or Android mobile device, tablet or computer. Multiple employees can access message threads across multiple devices. This prevents loss of message history and important information with the ability to maintain access on new devices should one of the devices crash or even run out of battery. Designated employees can login to the business text messaging application using single sign-on credentials, turn alerts on or off, search messages, manage settings, and more.

"We are excited to work with our partners at Star2Star to expand our UCaaS suite of services with a new Business Text Messaging app. Our integrated mobile and desktop text messaging solutions will enable our customers to provide seamless service to their customers by using their existing business phone numbers. The cloud-based design provides flexibility in deploying this service and the persistent message feature offers ease of use across multiple devices," said Tom Hesterman, SVP of Product Development at Interface Security Systems.

Click here for more information on the business text messaging solution.



About Interface Security Systems
Interface Security Systems is a leading managed services provider delivering business security managed network, UCaaS, and business intelligence solutions to distributed enterprises. We improve security, streamline connectivity, optimize operations, and reduce IT costs, maximizing ROI for the nation's top brands. Learn more and follow us on our blog Making IT Happen and on LinkedIn.
---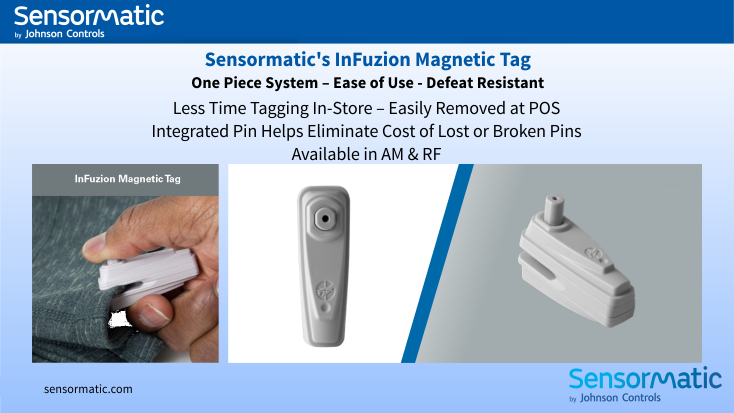 Let's Represent Retail
Nominate Your Company's Cybersecurity Leader

Security magazine announces the Top Cybersecurity Leaders 2021 contest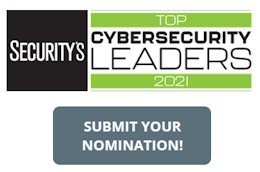 Security magazine and its partner for the Top Cybersecurity Leaders, (ISC)², is looking for enterprise information security executives, who have made and continue to make significant contributions in the cybersecurity space to their organizations and/or the enterprise-level information security profession.

We want leaders that are not only mitigating risk within their organizations and furthering the profession of cybersecurity, but those that are innovative, forward-thinkers and thought-leaders in the industry. The goal of the program is to highlight cybersecurity professionals who are making a difference in their organization and/or in the industry as a whole. Entrants and nominees do not need to be members of (ISC)² to apply to this program. Nominations will be considered based on the overall positive impact that their work has had on their shareholders, organizations, colleagues and the general public.

Nominations are due by December 10, 2020. Submit your nomination here.

Jewelers Mutual Group Cautions Jewelers About Cyber Crimes

Larry Spicer, Jewelers Mutual VP of LP & Risk Management, Shares Advice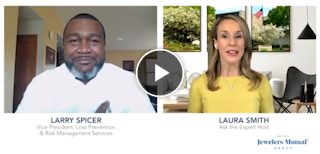 According to Forrester, online retail is expected to grow 18.5% this year. In preparation, Jewelers Mutual Group cautions jewelers that an increase in online shopping can also pose a risk of increased cybercrimes to their businesses.

"When it comes to cybercrime, there are many precautions jewelers can take to prepare for the increase in online sales," said Larry Spicer, Jewelers Mutual vice president of loss prevention and risk management. "Even if jewelers do not sell inventory online, any computer connected to the internet can become a source of attempted crime."

Spicer advises jewelers to be aware of their vulnerabilities and implement steps to strengthen their security to protect their customers and business. The video here shares his recommendations.

A few safety tips from Spicer include the following:

● Add security and anti-virus software with increased levels of intrusion protection systems and firewalls to any computer connected to the internet.
● Update anti-virus software weekly or even daily.
● Take extreme caution when opening and downloading email attachments unless you know exactly what it is and that it is a reliable source.
● Additional cyber security tips and information can be found in Jewelers Mutual's Clarity blog. instoremag.com

From Russia Virginia With Love
Former Army Green Beret Pleads Guilty to Russian Espionage Conspiracy


A former Green Beret conspired to spy for the Russian government while serving in the Army and as a defense contractor with a top secret security clearance. Peter Rafael Dzibinski Debbins, 45, of Gainesville, Va., pleaded guilty Wednesday to one count of conspiracy to commit espionage. He will be sentenced Feb. 26 in federal court in Alexandria and faces up to life in prison.

Born in the U.S. but with family ties to Russia, Debbins told investigators in a written statement that he had a "messianic vision" of saving Russia from its own leadership, and thought the intelligence operatives "would be my allies in overthrowing their government," according to court papers. He said he also became concerned about the impact on his wife's family if he did not engage, and was bitter about his own experience in the U.S. Army.

According to court records, during a security clearance renewal last year Debbins failed a polygraph test and subsequently confessed that he had been in contact with Russian intelligence for 15 years. washingtonpost.com

Trump fires CISA Director Chris Krebs
In a pair of tweets published on Tuesday, US President Donald Trump announced that he "terminated" Chris Krebs, Director of the Cybersecurity and Infrastructure Security Agency (CISA), over a recent statement calling the recent presidential election the most secure in US history. Trump claimed the statement was "highly inaccurate," citing instead "massive improprieties and fraud" in an election he lost to Democrat candidate Joe Biden.

Prior to being terminated today, Krebs served as CISA Director for exactly two years and one day, since November 16, 2018, when the agency was formally founded. zdnet.com

CNP inFocus: Trust & Safety thru Nov. 20


In the next CNP inFocus, we will explore Trust & Safety and specifically how fraud departments can work to change the perception of their efforts to protect their company as aligned with customer experience and growth objectives. Learn more

---

RH-ISAC's LAST Cyber Thursday of 2020 is Tomorrow
Relieving Intelligence Fatigue Through Automation

November 19 | 11:00 AM - 12:00 PM | Bryanne Edmonds, IT Security Analyst, Publix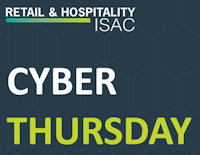 Processing and extracting value from threat data can be an overwhelming task. In a world where quickness, efficiency, and response can mean the difference between business as usual and a data breach, a cybersecurity team's ability to automate processes and orchestrate workflows to streamline efforts is top of mind. Bryanne Edmonds will address how her team overcame intelligence fatigue with an automated approach by using PowerShell and Microsoft's Power Automate to integrate intelligence from the RH-ISAC list serv. Through automation they were able to improve the efficiency and effectiveness of their threat intelligence program. Automation was a big discussion during the RH-ISAC Summit, so those that want to hear automation tips and best practices in relation to ingesting RH-ISAC feeds, make sure you register today!

Dark Web Trends You Should Know About During the Holiday Season

November 19 | 1:00 - 2:00 PM ET | Neta Zeitak, Threat Intelligence Analyst, CyberInt

Are you prepared for the holiday season? By collecting, analyzing, and operationalizing data found in the dark web, teams increase their threat intelligence capacity and have seen broad business impact. Using stats and analytics based on previous year's data, Neta Zeitak, threat intelligence analyst at CyberInt, will identify key business risks retail and hospitality organizations should be aware of. CyberInt will also share specific recommendations and defense measures to use for the 2020 holiday season. Make sure you register today!
---

---
Post-Event Resources

Keeping up with Frauds and Scams in Canada
● Presentation slides
● Butterfly Data Brief (session sponsor)

Securing Retail: Trends in Loss Prevention
● Ensure your company is represented in the Canadian Retail Security Survey
● Please ensure the appropriate person in your organization fills this out prior to Nov 30, 2020
● Findings and a full report will be shared with you when available

Intelligent retail solutions addressing today's needs and tomorrow's demands, Fast Five Sponsor Highlight
● Axis Communications Solutions Guide

Halo Metrics LP Scholarship Giveaway
● Product information slides
● View LP Foundation Certification scholarship details and opportunities to win on LinkedIn

61% Feel Unsafe at Work
BC union representing retail, grocery workers says majority of members feel unsafe at work due to pandemic
A union representing thousands of health, hospitality, retail and grocery workers in B.C. says a majority of members feel unsafe at work. UFCW 1518 says it sent out a survey to members on Monday asking several questions about health and safety and their experiences working through the pandemic.

The survey found that 61 per cent of nearly 2,000 polled members do not feel safe at work during the COVID-19 pandemic, while 90 per cent feel unsafe some of the time.

The survey also found that 82 per cent of polled workers interact with unmasked members of the public every day as part of their jobs, and 95 per cent interact with an unmasked member of the public at least once per week.

UFCW says businesses that have not instituted mandatory mask policies for customers have requested a clear order from the provincial government before requiring customers to wear masks. The union is calling on the provincial health office and the provincial government to issue an order requiring masks to be worn in retail and grocery stores. vancouversun.com

'An earthquake is coming'
Insolvency 2nd wave looms as once-strong businesses falter during pandemic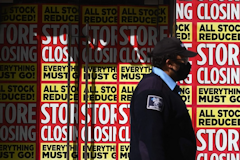 As the second wave of the coronavirus pandemic was taking hold in Canada, with Toronto once again prohibiting indoor dining, Peter Tsebelis and his team at King Street Company Inc. decided they had little choice but to file for creditor protection. It was a stunning reversal of fortune for the network of trendy restaurants including Italian eatery Buca and Jacobs & Co. Steakhouse.

The filing signals an even more unfortunate turn to those who spend their days dealing with restructurings and insolvencies. To them, it means the economic impact has spilled over from the usual suspects in sectors such as retail and cannabis that had problems before the spread of COVID-19 slammed the brakes on normal daily life.

The ripples could keep spreading, insolvency specialists warn. Linc Rogers, a partner at Blake, Cassels & Graydon LLP, said it's clear to him there are a number of "zombie" companies staggering on in Canada, appearing nearly normal yet propped up only by government subsidies, wage support, tax remittance deferrals and general government-backed stimulus. financialpost.com

COVID-Killing Cart Cleaners?
Vancouver Island grocery chain first in Canada to install UV cart cleaner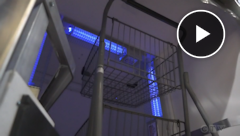 The Vancouver Island grocery store chain, Quality Foods, says it is the first in Canada to install an ultraviolet light grocery cart cleaning machine. "It's gone through a couple prototypes," said Quality Foods president, Noel Hayward.

The machine, which was designed by construction company P.C.L., uses "far ultraviolet light" technology to kill germs on the surface of the grocery store buggies. According to Quality Foods, the light is not harmful to human cells, but does kill off germs, including the coronavirus. ctvnews.ca

Covid-19 Cases Surged After Canadian Thanksgiving in October
Will Americans Heed Their Northern Neighbor's Warning?
Canadian Thanksgiving fell on October 12 this year, and two weeks later, authorities reported a spike in Covid-19 cases and hospitalizations—most likely as a result of people being together indoors during the holiday, reports Alex Fitzpatrick for Time magazine. smithsonianmag.com

Winnipeg bylaw officer fines fitness centre $5K for COVID-19 violation
Serratus Movement Centre on Henlow Bay was fined $5,000 for being open when ordered to close, Jay Shaw, head of the city's emergency management department, announced at a news conference with Mayor Brian Bowman on Friday. Since the city began assigning bylaw officers to enforce the orders, they have inspected 159 facilities and issued two warnings to individuals for not wearing masks, and two businesses have received fines. cbc.ca

Coronavirus/COVID-19 Resources for Retailers
As The Voice of Retail, the Retail Council of Canada is here to help retailers navigate through this crisis. retailcouncil.org

Canada: COVID-19 Screening Is Mandatory in Ontario Workplaces

Code Red COVID restrictions 'devastating' on Manitoba retailers

How a second wave will impact shopper behaviour

Pandemic-related spending patterns help Loblaw beat Q3 profit expectations

---

Momentum is Growing
Grocery code of conduct could finally be on horizon, industry associations say
When the federal, provincial and territorial agricultural ministers meet later this month, one controversial item of the agenda will be the fee hikes that some large grocery retailers have put on suppliers recently.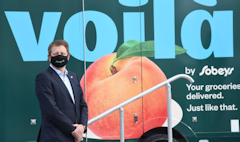 Industry associations representing independent grocers, food producers and suppliers are hoping for a grocery code of conduct that could prevent large grocery chains from implementing extra fees on suppliers, a move they say negatively affects all players in the supply chain.

Some industry leaders have been asking for a code of conduct for years. But this time, amid the COVID-19 pandemic, they think it could actually happen.

For one, they're seeing more political interest in the issue, likely thanks to the pandemic. As well, more and more industry associations — producers, suppliers and independent grocers — are signing on in support, said Gary Sands, senior vice-president of the Canadian Federation of Independent Grocers (CFIG).

He pointed to an October report supported by more than 30 grocer, producer and supplier associations across Canada, including the CFIG, that surveyed Canadians about the food supply chain and called for a code of conduct. thestar.com

Landlord's attempt to evict HBC blocked for now, but retailer ordered to pay rent

Kitchener, ON: Walmart stores reopening following fires

Massive Police Bust in Toronto - 37 Arrests
$160M of Illegal Cannabis Seized in Canada; Guns & Exotic Animals Found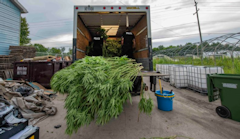 During a massive police bust just north of Toronto, police seized $160 million worth of illegally-grown cannabis. This, along with the local authorities' confiscation of guns and "several exotic animals" have birthed this Florida-esque headline.

BlogTO reported that the bust involved 15 different properties. But the exotic animals are what make this case an odd one. The raid uncovered three kangaroos and two zebras. Perhaps the criminal cultivators were working their way towards opening a zoo.

In a new release announcing the raid and 37 resulting arrests, York Regional Police wrote, "Animal control was notified and is investigating." Well, we should hope so as we don't know how well kangaroos and zebras would fare in a Toronto holding cell. phuketimes.com

Richmond, BC: 17 people arrested in one day in joint operation between police & loss prevention officers
Seventeen people were arrested in one day in Richmond, as part of a joint operation between Richmond RCMP and Metro Vancouver Transit Police. The arrests – which Mounties say are for "various offences," with charges still pending – took place on Nov. 7 in Richmond's downtown core and central business district. As the Canada Line runs through both of those areas, RCMP teamed up with Metro Vancouver Transit Police, as well as loss prevention officers for the operation. A "notable observation" from the joint operation was that "a large number" of those arrested were not from Richmond. Rather, they had taken transit into the area to commit their crimes, according to Richmond RCMP. richmond-news.com

East York, ON: 7 boys ages 14-16 arrested after multiple armed robberies
Toronto police alleged that on Monday, Nov. 9, two retail robberies took place in the Cosburn and Donlands avenues area. Police said that in both incidents, a group of boys entered a store while attempting to conceal their identities. Once inside, one of the boys allegedly threatened an employee with a knife then stole cash, cigarettes and cigars. Police alleged the boys then fled the area in a stolen vehicle. Police located the vehicle that had struck a house, and the boys were running away. beachmetro.com

Halifax gun dealer in crosshairs for smuggling illegal weapons into Canada
The warrant was obtained as part of an investigation into possible charges under the Customs Act of smuggling prohibited magazines into Canada, as well as having them in his possession, purchasing, selling or exchanging them. The probe is also looking at a possible criminal charge for importing prohibited magazines. thechronicleherald.ca

Vancouver store employee threatened twice with weapons during first day on job

Belleville, ON: Store employee caught stealing $700 in merchandise over 4 months

Kelowna, BC: RCMP arrest liquor store theft suspect

---

Robberies & Burglaries

● C-Store - Vancouver, BC - Armed Robbery (2x)
● Jewelry Store - Innisfail, AB - Burglary
● Trappers Restaurant - Behchoko, NT - Armed Robbery
● Unnamed Stores - East York, ON - Armed Robbery (2x)

How are we doing? We need your input & suggestions. Send to lpnews@d-ddaily.net

View Canadian Connections Archives

---
---

---
---
'Tis the Season for Online Shopping Scams

With An Even Bigger Surge Of Online Holiday Shopping Amid The Pandemic, Scams Could Also See A Boom
Getting presents in-person isn't exactly an essential activity, and Chicago is now under a
stay-at-home advisory
. "We are going to see
an explosion of online shopping
," said Governors State University professor Bill Kresse, better known as Professor Fraud, who also predicted a
boom in online scams
.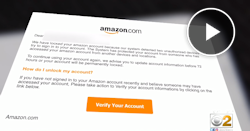 Now fraudsters are more sophisticated, so look out for tricky cyber alerts, such as warnings of a problem with an order. "If it's a Christmas gift to your dear Aunt Betty, you're going to click on that without thinking, because you're concerned about what might be wrong," Kresse said.

Another big no-no?
Don't save credit card information online or in apps.
It's a pain, but you should type all that info in each time you buy. Otherwise, that could be the gift that keeps on giving to hackers. Professor Fraud suggests ignoring emails about online orders and instead checking for updates in your account with the retailer.

Meanwhile, the
payments industry will spend over $10 billion by 2023 on advanced fraud prevention and detection technologies
– a figure higher than any other industry globally. The technologies tokenization, biometric authentication, end-to-end encryption, and secure messaging protocols, ETA said. chicago.cbslocal.com


No Going Back Now

Covid-19 Has Changed Shopping for Good, Retail Giants Predict
The consumer behaviors that accelerated at the start of the virus -- think
digital ordering, bulkier baskets and no margin for error when it comes to delivery
-- are showing zero signs of abating eight months in.

For three straight quarters now,
Walmart Inc.
has seen U.S. customers place fewer total orders but purchase much more when they do.
Tyson Foods Inc.
's CEO on Monday highlighted "stickiness in click-and-collect and click-and-deliver," while executives at Chinese online giant
JD.com Inc.
said this week the shift toward online shopping is here to stay.

"We're convinced that most of the behavior change will persist beyond the pandemic,"
Walmart Chief Executive Officer Doug McMillon
said on an investor call after its U.S.
e-commerce business jumped 79% in the latest quarter.


The global coronavirus outbreak has
upended everything from grocery shopping to restaurant take-out
as shelter-in-place orders come and go in waves. bloomberg.com

Online Shoppers Undeterred by COVID as Holiday Shopping Season Shifts Earlier
According to an Akamai-commissioned survey of more than 1,000 U.S. consumers conducted between October 31 and November 2, 2020,
73% of shoppers who have started gift hunting have done half to all their shopping online to date.
And if they are not finished, 85% of consumers plan to do at least half of the remainder of their holiday shopping online. securityboulevard.com

Pandemic Speeds Americans' Embrace of Digital Commerce
---
Suffolk, VA: 3 women caught on camera stealing over $11,000 worth of products from Ulta Beauty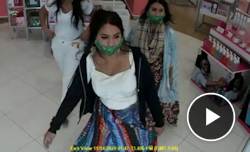 Suffolk Police are asking for the community's help to identify 3 women caught on video stealing more than $11,000 worth of beauty supplies from an Ulta Beauty location. Police say the incident occurred Monday just after 3 p.m. at the Ulta Beauty location on University Boulevard. Security cameras at the store caught the women working with one another during the grand larceny incident. In the video, one of the women could be seen walking around the store appearing to grab several items from shelves before meeting up with the others. The other two could be seen concealing the items inside their clothing before the group left the store without paying. wric.com

Wyandotte, MI: Two shoplifters work together to steal items at CVS
Alcohol and body wash were the preferred items for two two men who shoplifted them at a Wyandotte drug store. The incidents occurred shortly after 7 a.m. Nov. 7 at CVS/pharmacy. An employee told officers the two men walked in the store at 7:07 a.m., but not together. The first man grabbed a hand basket and walked to the liquor aisle, where he grabbed bottles of Seagram's, Tito's and New Amsterdam. The second man placed 10 bottles of Dove body wash and three bottles of Axe body wash into a push cart. As the first man was walking toward the exit, the employee told him he needed to pay for the alcohol. "No I don't," he said, then walked out the store with the three bottles of liquor in the handbasket and ran. While the employee was calling 911, the second man put all the items in the cart down his pants and walked out of the store. He took off in an unknown direction. thenewsherald.com



New Haven, CT: Indictment Alleges Rhode Island Man Stole and Then Sold Luxury Car Tires and Rims
As alleged in the indictment, between May 2015 and August 2018, Farias and others stole tires and rims from numerous luxury vehicles at car dealerships in Connecticut, Rhode Island, New York and Maine. The co-conspirators then sold the stolen goods to others around the U.S. justice.gov

Menomonee Falls, WI: Police seeking suspect in $400 Tool theft from Ace Hardware
---
---

Shootings & Deaths

Ceres, CA: Man, 45, Suspected Of Shooting At Home Depot Loss Prevention Agent
Authorities have arrested the alleged shoplifter suspected of shooting at a Home Depot loss prevention worker in Ceres over the weekend. Ceres police said, early Sunday afternoon, loss prevention spotted two men who were suspected of previously stealing from the store. Again, loss prevention spotted the men loading up a tote bag with more merchandise. The men were soon trying to run out of a fire exit. This time, a loss prevention agent was waiting outside. When the suspects ran out, the agent confronted them and told the pair to drop the items. However, police say the suspect who wasn't carrying the bad pulled out a handgun and shot at the loss prevention agent. No one was hurt in the shooting, police say. sacramento.cbslocal.com

St Louis, MO: Papa John's driver's car stolen at gunpoint, 10-12 shots fired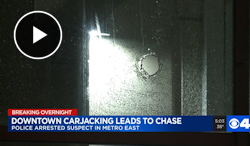 A pizza delivery driver had his car stolen during a brazen robbery in Downtown West St. Louis overnight. The Papa John's employee was heading to his car outside the restaurant on Tucker when he noticed a man walking toward him around 12:45 a.m. Wednesday. The delivery driver told News 4 the man then pulled out a rifle and demanded he get on the ground and hand over his car keys. The driver said he got on the ground and threw his car keys. He then told News 4 he got up and ran away, during which the suspect fired 10-12 shots at him. The suspect drove past the victim in the stolen car and over the Stan Musial Veteran Memorial Bridge into Illinois, where he was taken into custody. The Papa John's employee was not injured. He told News 4 he got the car four days ago. kmov.com


Robberies, Incidents & Thefts

Fremont, CA: Serial C- Store Robbery Suspect Arrested; hit over 20 stores since October
Fremont police detectives arrested a 40-year-old Union City man Tuesday as the suspect in a series of armed robberies at gas station/convenience stores in the East Bay and South Bay. Police said the man, who they said claimed to be committing the crimes for his sick child, is suspected in more than 20 robberies since October, including five in Fremont, as well as Newark, Union City, Hayward, Mountain View, Milpitas, Sunnyvale, Campbell, and Los Altos. sfgate.com



Wichita, KS: Police asking for help locating Dollar General robbery suspect armed with a machete
The Wichita Police Department is asking the public's help in locating the suspect of a robbery on Sunday night at a Dollar General in southeast Wichita. In a Facebook post on Tuesday, WPD says around 8:20 p.m. Sunday, Nov. 15, the suspect entered the Dollar General in the 4500 block of East Pawnee, armed with a machete and demanded money from the store employee. kake.com

Yolo County, CA: Man accused of hitting security guard with car
Last Saturday at 3:00 p.m. a Loss prevention from a store in the Woodland Harvest Square Shopping Center chased Lonni Goff, after he stole property. Mr. Goff made it to his vehicle and began to drive away. The loss prevention person tried to get to the vehicle and stop it and was struck by the vehicle causing minor injuries. A Yolo County probation officer hearing the call, observed the suspect vehicle enter the County Fair Mall parking lot. Officers arrived and found Mr. Goff who was identified as the suspect. Mr. Goff was booked at Yolo County Jail for shoplifting and assault with a deadly weapon. facebook.com
Houston, TX: Seven Charged in Connection with a COVID-Relief Fraud Scheme Involving more than 80 Fraudulent Loan Applications Worth $16M

"These defendants allegedly participated in a scheme to capitalize on the pandemic by filing at least 80 fraudulent PPP applications and enriching themselves by $16 million, spending it on luxury items such as a Porsche and Lamborghini automobiles," said Acting Assistant Attorney General Brian C. Rabbitt of the Justice Department's Criminal Division. "The department and our law enforcement partners will continue to aggressively pursue those who would seek to illegally exploit the ongoing national emergency for their own benefit." justice.gov
Brockton, MA: Two men indicted in connection with Family Dollar Armed Robbery;
3 employees assaulted
Golden, CO: Police seeking 3 suspects in Home Depot robbery; threatened store worker with axe
Beaumont, TX: BPD investigating at least 7 robberies with similar suspect and weapon descriptions
Madison, WI: Man sentenced to 15 years after 2018 Armed Robbery of O'Reilly's
Newport News, VA: Man sentenced to 6 years after pleading guilty to 2019 Papa John's Armed Robbery
San Juan, Puerto Rico: Policeman accused of $1,300 theft at The Home Depot while in uniform
Berlin, Germany: Three Arrests Made After Last Year's Billion-Dollar Jewel Theft at German Museum

Fire/Arson

Ocean City, NJ: 12-year-old boy charged with Arson after fire at Jersey Shore Acme
A 12-year-old boy has been charged with arson in a fire in the parking garage below an Acme grocery store in Ocean City, officials said. The Acme on West Avenue was reported to be on fire at about 12:53 p.m. Sunday and the store had to be evacuated. No one was hurt, but the store remains closed. The boy was charged with aggravated arson, failure to report a fire, risking widespread injury or damage, aggravated assault and criminal mischief, the city said. nj.com
● Batting Cage – Lincoln, NE – Burglary
● Beauty Salon – Chicago, IL – Robbery
● Bicycle – Boulder, CO – Burglary (2x in a week)
● C-Store – Athens, GA – Burglary
● Dollar General – Huntsville, AL – Robbery
● Dollar General – Wichita, KS – Armed Robbery
● Dollar General – Columbus, GA – Robbery
● Gas Station – Montgomery, AL – Robbery
● Gas Station – Philadelphia, PA - Robbery
● Grocery – Tulsa, OK – Armed Robbery
● Home Depot – Ceres, CA – Armed Robbery
● Jewelry – San Francisco, CA – Robbery
● Jewelry – Lakewood, CA – Robbery
● Jewelry – Chula Vista, CA – Robbery
● Liquor – Colonie, NY – Armed Robbery
● Medical Center – Miami, FL – Burglary
● Restaurant – St Louis, MO – Robbery (Papa John's)
● Restaurant – Chicago, IL – Burglary
● Restaurant – Wilmington, NC – Armed Robbery
● T-Mobile -Palmdale, CA – Robbery
● 7-Eleven – Bridgeton, NJ – Armed Robbery

Daily Totals:
• 16 robberies
• 5 burglaries
• 0 shootings
• 0 killed

---
| | |
| --- | --- |
| | Nicholas Stafford named Regional Risk Manager for Aritzia |
Submit Your New Hires/Promotions
or New Position
See all the Industry Movement
---



Feature Your Job Here For 30 Days -
70% Aren't On The Boards
Post your job listing
---
Featured Job Spotlights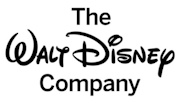 Manager, Asset Protection
Glendale, CA - posted November 5
The Manager, Loss Prevention is responsible for the development and execution of all training, awareness programs and Guidelines & Procedures related to Loss Prevention and Safety initiatives within Disney Store North America. Additionally, they will support the LP team and be trained in all facets of Loss Prevention and Safety to support special projects, daily incident response and field initiatives, as needed...

Field Loss Prevention Manager
Framingham, MA - posted November 5
Staples is focused on our customer and our community. As a Field Loss Prevention Manager for Staples, you will manage and coordinate Loss Prevention and Safety Programs intended to protect Staples assets and ensure a safe work environment within Staples Retail locations...

Asset & Profit Protection Investigations Analyst
San Francisco, CA - posted September 24
You should have strong analytical skills, be a quick learner, and drive to innovate with both technology and processes. They will be personable, open to learning, collaborating with others, and apt to saying "yes" or "I'll find a way", rather than "no" or "that's impossible"...

Area Loss Prevention Manager
Pittsburgh, PA - posted September 10
Our Area Loss Prevention Managers ensure safe and secure stores through the objective identification of loss and risk opportunities. Our Area Loss Prevention Managers plan and prioritize to provide an optimal customer experience to their portfolio of stores. They thrive on supporting and building high performance teams that execute with excellence...

Customer Success Specialists
Multiple Locations - posted October 9
The role of the Customer Success Specialist is to engage, empower, and excite our community. As a Customer Success Specialist, your primary responsibility is to ensure both retailers and law enforcement, who make up our community, have great experiences and achieve real crime reduction outcomes from using our platform. Apply Here

Sales Representatives
NuTech National - posted October 13
NuTech National, an established and rapidly growing 40+ year electronic security company is expanding our National Sales Team. Seeking motivated, driven and successful sales reps to expand our national retail and governmental vertical markets. Top pay, benefits and signing bonus available. Please apply to melissa@nutechnational.com

Featured Jobs
---
JOB TITLE
COMPANY
CITY/STATE
DATE ADDED

Vice President
VP, Shortage Control
Burlington Stores
North Burlington, NJ
November 17
Vice President
Mobilelink
Sugar Land, TX
July 8

Director
LP Dir.
America's Car-Mart
Rogers, AR
November 16
Dir. AP
Curtis Food Recruiters
Boston, MA
November 5
Dir. Safety & Security
Disney
Emeryville, CA
November 2
Dir. Governance, Risk & Compliance
DoorDash
San Francisco, CA
October 9
Dir. Security Operations
Gap Inc.
San Francisco, CA
October 1
Dir. Risk & Analysis
Genesco
Nashville, TN
November 17
Dir. Safety/Risk Mgmt.
Goodwill of SE Louisiana
New Orleans, LA
April 2
Dir. of Security
Gorgo Group
Orlando, FL
November 5
Dir. of LP
Ingles
Black Mountain, NC
September 17
Dir. of Security
Jushi Holdings Inc.
Manassas, VA
Nov. 9
Dir. AP
McLane Company
Temple, TX
November 5

Parker's C-Stores

Savannah, GA

June 3

Sr. Dir. Environmental Health & Safety
Ross Stores
Dublin, CA
October 9
Dir. Security Operations
Salesforce
Seattle, WA
September 9
Dir. LP Stores
Tractor Supply Co.
Brentwood, TN
November 6
Dir. Global Retail AP
Under Armour
Baltimore, MD
October 13

Corporate/Senior Manager
Mgr, Global Physical Security & Investigations
CDK Global
Hoffman Estates, IL
October 30

---


---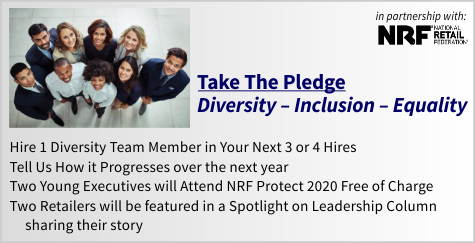 ---

A career is like a horse race that starts fresh everyday, every week, every inventory period, every management change and every new employer. Quite frankly it never stops, and you don't want it to actually. Because if it does then you're not in the game, and being in the game is what it's all about. As in every race, some days you win, some days you show, some days you place and some days you just downright lose. The bottom line is learning how to lose with dignity and how to win with humility. But the most important thing is just staying in the game and keeping focused.

Just a Thought,
Gus



(content subject to approval)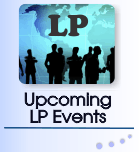 ---

Recruiting?
Get your job e-mailed to everyone... everyday
Post on our Featured Jobs Board!
Not getting the Daily?
Is it ending up in your spam folder?
Please make sure to add d-ddaily@downing-downing.com to your contact list, address book, trusted sender list, and/or company whitelist to ensure you receive our newsletter.
Want to know how? Read Here



36615 Vine Street, Suite 103
Willoughby, OH 44094
440.942.0671
copyright 2009-2019
all rights reserved globally