---

Aaron Wilder promoted to Loss Prevention Director
for The Container Store

Aaron has been with The Container Store for nearly eight years, starting with the company in 2012. Before his promotion to Loss Prevention Director, he served as Corporate Loss Prevention Manager for the company. Earlier in his career, he spent more than 12 years with Stein Mart as an Area Loss Prevention Manager. Congratulations, Aaron!

See All the Executives 'Moving Up' Here

Submit Your New Corporate Hires/Promotions or New Position

---

---

Protests, Violence & Unrest

Planning for the Unplanned: How Organizations Can Build Their Resilience to Protests and Other Unplanned Events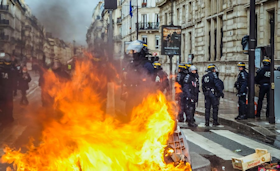 Despite the ongoing threat of coronavirus, 2020 has been a year of protest. From Minnesota to Belarus, growing social, economic and political change has driven protesters to the streets. However, according to research from the Center of Strategic and International Studies (CSIS), this is no new phenomenom but part of a growing trend. Since 2009, CSIS data shows the number of global mass protests has increased annually by an average of 11.5%.

Beyond protests, other unplanned crisis events are becoming more frequent, unpredictable and severe. By September, the Atlantic hurricane season had seen seven named storms make landfall in the U.S. for the first time ever. Meanwhile in California, not only did the 2020 wildfire season start earlier than expected, it has become the largest ever.

For organizations trying to safeguard their employees, facilities or business-critical operations, planning for crisis has never been so crucial. As companies have grown and developed in size and complexity, they have become more susceptible to the financial, safety and reputational implications of these events.

According to a survey of senior executives by Deloitte, 56% believe their organization is inadequately prepared for these crises. The $500 million damage to businesses in the first two weeks of the George Floyd protests in Minneapolis–Saint Paul, Minn. and the $10 billion damage caused by Hurricane Laura, suggest these beliefs are justifiably held.

However, in the same survey, 93% of senior executives believed organizations could prepare for a crisis or unplanned event. This disparity between an organization's current and possible crisis resilience is down to insufficient consideration of assets, risks, response and after-action procedures within their existing security protocols.

With this in mind, here are five crucial steps organizations can take to achieve greater resilience to protests and other unplanned events:

1. Knowing Your Assets
2. Identifying and Monitoring Risks
3. Notifying and Communicating
4. Developing Crisis Response Plans
5. Auditing and Learning

Read More Here

Minimizing the Impact
For businesses to survive this complex operating environment, companies must move away from old crisis methodologies and adopt cohesive policies that leverage new technologies for data management and reporting. Organizations must be able to proactively identify risks to business disruption or employee life safety, rapidly adapting their responses to minimize the impact of ongoing situations. Only then can an organization be resilient enough to fulfill its duty of care requirements toward employees and customers, as well as be able to maintain business continuity during even the largest of unplanned events.

Defunding Protests?
Governors crack down on violent protests by targeting their funding
Lawmakers in some states have responded to this year's wave of marches and rallies by creating harsher criminal penalties for demonstrators. In Tennessee, for instance, after months of racial justice protests outside the state capitol, the Republican governor signed a bill making it a felony to camp out on state property during a protest. People convicted of this crime will lose their right to vote.

In Florida and Texas, the results of the Nov. 3 election could help advance legislative proposals to rein in protesting from a new angle: the money side. Republicans maintained majorities in both state legislatures, suggesting that the states' Republican governors will be able to move forward with proposals they made in September to crack down on violent protests by creating new criminal penalties related to the funding of demonstrations.

In Florida, Gov. Ron DeSantis wants to create several new criminal offenses, including prosecuting "anyone who organizes or funds a violent or disorderly assembly" under the state's anti-racketeering laws. In Texas, Gov. Greg Abbott proposed six new criminal offenses aimed at people who "hijack peaceful protests," including one that outlaws "aiding and abetting riots with funds or organizational assistance."

'Who's to know what the next protest movement may be about in our country?'

In Florida, ACLU of Florida staff attorney Jackie Azis said DeSantis's proposal could potentially affect organizations like a local foundation in St. Petersburg that has supported racial-justice protests this year by providing signs. She called it "an outrageous response" that DeSantis is proposing using the state's RICO Act — a set of anti-racketeering laws — to prosecute people who organize or fund disorderly or violent assemblies.

"Racketeering essentially means there's an organized illegal scheme and peacefully protesting is not an illegal scheme," Azis said. "Peaceful protesting is something we value as Americans. It's embedded in our Constitution. No matter our political beliefs or philosophies, it should concern everyone when the government tries to infringe on our rights to protest." marketwatch.com

Shooting Looters?
How Florida Gov. DeSantis wants to crack down on protests: Expand 'stand your ground'
Gov. Ron DeSantis has drafted "anti-mob" legislation that would expand Florida's "stand your ground" law — a move that critics say will allow armed citizens to shoot suspected looters or anyone engaged in "criminal mischief" that disrupts a business.

Lawyers say it's just one of the many troubling aspects of the draft bill being pushed by the Republican governor in response to police-brutality protests that erupted across Florida and the United States this summer.

The draft legislation put specifics behind DeSantis' pledge in September to crack down on "violent and disorderly assemblies." The proposal would expand the list of "forcible felonies" under Florida's self-defense law to justify the use of force against people who engage in criminal mischief that results in the "interruption or impairment" of a business, and looting, which the draft defines as a burglary within 500 feet of a "violent or disorderly assembly."

Other key elements of DeSantis' proposal would enhance criminal penalties for people involved in "violent or disorderly assemblies," make it a third-degree felony to block traffic during a protest, offer immunity to drivers who claim to have unintentionally killed or injured protesters who block traffic, and withhold state funds from local governments that cut law enforcement budgets. tampabay.com

NYC Business Owners Worry Boarded Up Windows Are Costing Them Customers, Fear Taking Plywood Down Too Soon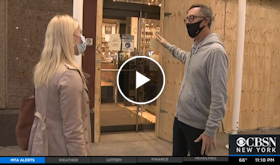 Many small businesses across the city are struggling to survive during the pandemic, but several stores still boarded up in anticipation of potential unrest around Election Day may be keeping customers away. Businesses that rely on walk-ins are especially concerned that their boarded-up windows may be costing them business.

"To look like you're closed or for people to second-guess whether or not they should attempt to come in or not because of the way the store looks, it's hard for us," said Eric Goldstein, who co-owns Park Avenue Liquor Shop at the corner of 39th and Madison. Back in early June, his store was one of the many that was looted.

"Families have put so much into these stores and they really want to protect them, I respect that," Mayor Bill de Blasio said Tuesday. "If you're asking what I'm seeing? What I'm seeing is the worst is now behind us."

Some have taken it down, but others, like a convenience store on Broadway in NoHo, say it's hard to tell if that's a good idea. "When do you think the boards will come down?" CBS2's Alice Gainer asked. "Hopefully, a lot of people, they're thinking one more week," manager Ali Dovani said. cbslocal.com

California: Plywood from Boarded-Up Windows Gets New Life
Aside from a few isolated pro-Trump demonstrations in Beverly Hills and Huntington Beach, Election Day has now come and gone with no significant incidents in the region–and one local group is stepping in to help turn the plywood into something positive for the community. Late last week, the California Wildlife Center put out a call to local businesses offering to come collect the boards, rather than see them go into the typical waste stream.

"Once we get the donated plywood, we plan to repurpose it to build enclosures, herding boards to work with our marine mammals, and any other animal-related projects," says California Wildlife Center Executive Director Jennifer Brent. "We even were contacted by a group that builds shelters for food pantries that is also interested, so we plan on sharing the wood with them." lamag.com

DC officials preparing for Proud Boys protest over the weekend

Portland: Man involved in viral video assault near protests sentenced to 20 mo. prison

Protests, Riots, Tear Gas? Nothing Can Shutter a 24-Hour Doughnut Shop in Portland

---

COVID Update
US: Over 10.5M Cases - 246K Dead - 6.6M Recovered
Worldwide: Over 52.1M Cases - 1.2M Dead - 36.5M Recovered

Private Industry Security Guard Deaths: 203+
Law Enforcement Officer Deaths: 140
*Red indicates change in total deaths

Hospitalizations Hit New Record
US hits record COVID-19 hospitalizations amid virus surge
The U.S. hit a record number of coronavirus hospitalizations Tuesday and surpassed 1 million new confirmed cases in just the first 10 days of November amid a nationwide surge of infections that shows no signs of slowing.

The new wave appears bigger and more widespread than the surges that happened in the spring and summer — and threatens to be worse. But experts say there are also reasons to think the nation is better able to deal with the virus this time around.

"We're definitely in a better place" when it comes to improved medical tools and knowledge, said William Hanage, a Harvard University infectious-disease researcher.

Newly confirmed infections in the U.S. were running at all-time highs of well over 100,000 per day, pushing the total to more than 10 million and eclipsing 1 million since Halloween. There are now 61,964 people hospitalized, according to the COVID Tracking Project.

Several states posted records Tuesday, including over 12,600 new cases in Illinois, 10,800 in Texas and 7,000 in Wisconsin.

Deaths — a lagging indicator, since it takes time for people to get sick and die — are climbing again, reaching an average of more than 930 a day.

Hospitals are getting slammed. And unlike the earlier outbreaks, this one is not confined to a region or two. apnews.com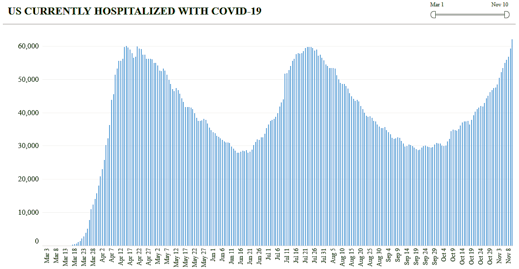 Several state leaders are urging residents to stay home
as Covid-19 hospitalizations hit a record level
Following weeks of rapid climbs in Covid-19 infections and hospitalizations, more state leaders have begun asking residents to stay at home in hopes of helping curb an already rampant spread of the virus.

Nevada Gov. Steve Sisolak is asking people to commit to a voluntary plan he calls "Stay at Home 2.0" in the next two weeks in efforts to push a "significant reversal of the current trends" in the state.

"We have to go back to the basics," the governor said, encouraging businesses to return to telecommuting as much as possible and asking residents to avoid hosting groups of people over for dinners, parties and other gatherings.

Wisconsin's governor announced Tuesday he's signed a new order advising people to "stay home to save lives." ... "It's not safe to go out, it's not safe to have others over," he said. "Please, cancel the happy hours, dinner parties, sleepovers, and playdates at your home. And if a friend or family member invites you over, offer to hang out virtually instead."

The governors join a chorus of other officials across the country who have moved to encourage more residents to stay home and limit socializing. A stay-at-home advisory went into effect last week in Massachusetts, where residents are advised to stay at home between 10 p.m. and 5 a.m. A stay-at-home advisory also took effect Sunday in Rhode Island, where the governor warned last week there'd be an upcoming shutdown if large house parties that were helping fuel the spread didn't stop. cnn.com

Texas becomes 1st state to surpass 1 million COVID-19 cases
Texas has become the first U.S. state with more than 1 million confirmed COVID-19 cases as the nation continues to face a surge of infections, according to data from Johns Hopkins University early Wednesday. The nation's second-most populous state has recorded 1,010,364 coronavirus cases with 19,337 deaths since the pandemic began in early March, according to the count on the Johns Hopkins website.

Texas had recently surpassed California, the most populous state, in recording the highest number of positive coronavirus tests. The true number of infections is likely higher because many people haven't been tested, and studies suggest people can be infected and not feel sick. apnews.com

More Texas inmates and staff infected, killed by COVID-19 than any other state
More Texas jail and prison inmates and staff have been infected and killed by COVID-19 than those of any other state's criminal justice system, according to a university report released Monday.

At least 231 inmates and staff members have died of COVID-19 in Texas prisons and jails, according to the report by the Lyndon B. Johnson School of Public Affairs at the University of Texas.

The study also found that Texas inmates and staff tested positive for the coronavirus virus that causes COVID-19 at a 490% higher rate than the state's general population. Also, nine Texas inmates approved for parole died in prison before their release. news4santonio.com

New National Survey Finds the Majority of Retail Pharmacies and Health Plans Are Concerned About People Actually Taking the COVID-19 Vaccine Once It's Available
EnlivenHealth, a division of Omnicell, Inc., a leading provider of medication management solutions and adherence tools for healthcare systems and pharmacies, today announced the findings of a new national survey which found that 67% of pharmacies and 99% of health plans responding to the survey are either "very concerned" or "somewhat concerned" about people's willingness to take the COVID-19 vaccine once it is available. Responding to the COVID-19 pandemic, 77% of pharmacies who took part in the EnlivenHealth survey said they would either be adopting or expanding year-round vaccination strategies. businesswire.com

Vaccine logistics pose challenge
A breakthrough in Pfizer's effort to develop a coronavirus vaccine, and a number of results expected from other candidates in the coming weeks, are drawing attention once again on the complicated logistics of distributing and administering a vaccine meant for the entire globe. The task will require gargantuan organization between industry and government to mass produce, store, ship and administer doses to far corners of the globe, likely stalling dreams of "normality" for months or even years. linkedin.com

CISA releases analysis report on COVID-19 impact to ICT global supply chains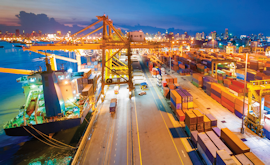 The Cybersecurity and Infrastructure Security Agency (CISA) and government and industry members of the Information and Communications Technology (ICT) Supply Chain Risk Management (SCRM) Task Force released an analysis report on the impact of COVID-19 on global supply chains. Building A More Resilient ICT Supply Chain: Lessons Learned During The COVID-19 Pandemic examines how ICT supply chains have been logistically impacted by the pandemic and provides practical recommendations to increase supply chain resiliency from future risks.

The COVID-19 global pandemic caused profound disruptions to global supply chains, including those in the Information Technology (IT) and Communication sectors. In an effort to understand and document the disruptions, the Task Force formed the COVID-19 Impact Study Working Group which studied how key supply chain operational areas, such as inventory management, supply chain mapping/transparency, and supply chain diversity, were impacted by the shocks of the pandemic.

Findings from the group identified three major stress points on ICT supply chains during the pandemic. It exposed how some manufacturing companies were unprepared because of their reliance on lean inventory models. It underscored the difficulties that companies faced in understanding who their junior tier suppliers are and where they are located. It also acknowledged the need for an approach that was already underway over the last six years: diversifying supply chains to a broader array of locations and away from single source/single region suppliers. securitymagazine.com

NRF: Imports set new 'peak season' record as retailers prepare for holidays

NRF Files Public Records Request in Response to New Mexico Retail COVID Restrictions

El Paso, TX: City officials working with retail giants for COVID safety ahead of holidays

---

Amazon Expanding Palm-Scan Tech
Amazon expands palm-scanning payment tech to 3 more Seattle-area stores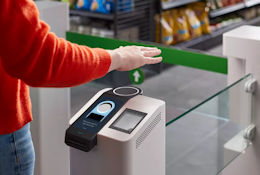 In its latest push to collect data on consumer purchases, Amazon is expanding a new palm recognition payment technology into three more Seattle-area stores, the company announced Tuesday.

Civil-liberties advocates, though, are concerned the company is storing immutable biometric information on its customers, which they say poses risks to consumer privacy.

The technology, called Amazon One, was piloted in two cashierless Amazon Go stores in South Lake Union earlier this fall. Customers who have linked their handprint to a credit card pay by waving their hand over a sleek palm scanner. Customers can also link their handprint to their Amazon account, though that's not required.

Amazon is marketing the Amazon One service to "retailers, stadiums, and office buildings," Dilip Kumar, Amazon's vice president of physical retail and technology, wrote in a blog post announcing the product launch. (As to whether the company will expand Amazon One into the chain of Whole Foods grocery stores, which it purchased in 2017, customers should "stay tuned about that," Kumar said.) Once a customer registers, they can use the same handprint signature at every Amazon One terminal, no matter where the device is located. seattletimes.com

Amazon Ring video doorbells recalled over fire concerns
Amazon's smart home brand Ring has issued a recall for around 350,000 of its 2nd generation video doorbells sold in the US over fire and burn concerns. According to a notice published by the US Consumer Product Safety Commission, Ring has received 23 reports of doorbells igniting and causing minor property damage, and eight reports of minor burns. Ring's site says affected doorbells do not need to be returned, but that users should follow their updated instructions.

Although Ring says there is no risk if the doorbell is installed correctly, the CPSC notes that the device can overheat if the wrong screws are used. Ring says that it received 85 incident reports of people using the incorrect screws which could damage the doorbell's battery. theverge.com

Walmart Tests Self-Driving Cars & Drone Delivery
Will self-driving, electric vehicles power Walmart's contactless delivery future?
Walmart's customers in Scottsdale, AZ, are among those using the retailer's Delivery Unlimited and other home delivery services in thousands of stores across the U.S. When those very same customers place their home delivery orders early next year, they may find their groceries arriving in a self-driving electric car. The pilot program is being run in partnership with Cruise, the all-electric vehicle subsidiary of General Motors.

Walmart is experimenting with a number of alternative delivery models in addition to driverless cars. The company, also in September, announced three separate flying drone pilots: one test to deliver groceries and household essentials, another for health and wellness products and a third for COVID-19 self-collection kits.

The COVID-19 program being run in partnership with Quest Diagnostics offered a way for the retailer to get testing kits to customers in a contactless manner. retailwire.com

Register Today
ISC East Virtual Event - Nov. 18


Taking place next week on Wednesday, November 18, ISC East, along with premier sponsor SIA and in partnership with ASIS NYC, will be hosting a complimentary half day event for our community of security and public safety industry professionals.

The ISC East Virtual Event will feature the prestigious ASIS NYC Person of the Year Awards Ceremony, which now includes the 2020 Person of the Year Award, the NEW! Healthcare Person of the Year Award and the 2020 SIA Insightful Practitioner Award (presented by SIA). Register here

Bluestar buys Ascena's Justice brand for $90M

Highland Falls, NY: Chipotle opens 'digital-only' restaurant

Target's Shipt service promises Thanksgiving weekend bonuses for workers

---

Recognizing & Supporting the Military Community

Want to Hire Veterans? Support Your Military Community
According to a recent CareerBuilder survey, employers are increasing their commitment to hire military veterans. Forty percent of nearly 2,500 hiring managers and human resource professionals plan to actively recruit U.S. veterans for their organization over the next 12 months,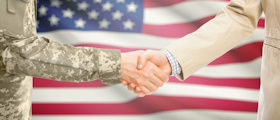 up from 37 percent last year. Customer service jobs are the top roles employers say they will be recruiting veterans for (35 percent), followed by jobs in information technology (32 percent), production (28 percent) and sales (24 percent). Eighteen percent of respondents said they will be hiring veterans for HR roles.

Forty-eight percent of employers said they pay more attention to applications submitted by veterans and 68 percent said that they would hire a qualified veteran over another equally qualified candidate. shrm.org

Guide to Veteran Hiring: 5 Myths and Facts About Hiring Veterans
Simply said, it makes good business sense to hire veterans. Companies that do speak positively about this strategy, and the veterans often become leaders at those companies. Their loyalty, teamwork and initiative, enable them to bring great value to the private sector.

Yet myths about veterans and whether they can thrive after their time in the military persist.

Myth 1: Military skills don't translate into the civilian workforce / Fact: It is well documented that veterans bring extensive leadership experience, mission focus, teamwork and initiative to the corporate environment.

Myth 2: All veterans served in combat / Fact: It is reported that about 80 percent of the jobs in the military are noncombat occupations.

Myth 3: All veterans have PTSD and it makes them unemployable / Fact: Studies conclude that 10-20 percent of post-Sept. 11 combat veterans have PTSD, which equates to approximately 500,000 people.

Myth 4: Veterans can only follow orders / Fact: While service members followed orders while in boot camp and officer candidate school, most veterans also have had experience leading other people.

Myth 5: National Guard and Reserve employees have unpredictable schedules / Fact: The typical training schedule for those who continue to serve our country is one weekend a month and two weeks in the summer. shrm.org

Understanding what veterans can offer the security industry

---


Safeguard your Frozen Treats with Pint Protectors!
PPS's Keepsafe Series keeps getting better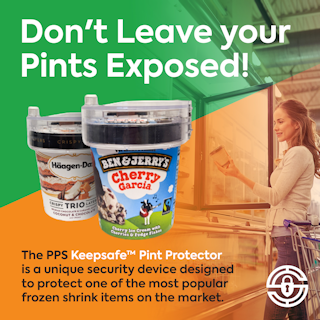 (Swansboro, NC - November 5, 2020) - Product Protection Solutions' (PPS) Keepsafe Pint Protector is designed to protect the most popular frozen shrink items on the market. While physically protecting the frozen items, this security device can be integrated into existing RF or AM EAS systems.

The Keepsafe Pint Protectors will deter thieves since it can only be removed with Standard and Super Lock Detachers. Or increase the removal difficulty by selecting PPS's proprietary Keepsafe H-Detacher instead. If the pint protector is forcefully removed, the package will be destroyed. Tim Gates, SVP Business Development of PPS, said, "The PPS Keepsafe Series provides superior theft protection and is especially effective where standard or super locks are being compromised. The Pint Protectors offers extreme resistance to both amateur and professional thieves."

This skillfully designed lock protection can be used on 14-16 oz. pint containers. They are stackable and can easily be added to existing shelves or plan-o-grams. Add the Keepsafe Pint Protectors to your loss prevention program today! To find this and other unique item-specific theft prevention solutions, download our TotalLP App today (available for iOS & Android).

Product Protection Solutions (PPS) focuses on providing both consultative and physical loss prevention solutions that include AM, RF, and RFID enabled products. PPS strives to build long-lasting partnerships with its customers by listening to their needs and finding strategic solutions that work. Innovation coupled with experienced and personalized consultation amplifies PPS's ability to save their customers money and secure their bottom line.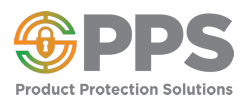 If you would like more information about this product, please contact Tim Gates by phone at 888-542-3065 or 252-362-1232 or by email at info@productprotectionsolutions.com or visit PPS's website at www.productprotectionsolutions.com.
---
RH-ISAC's LAST Cyber Thursday of 2020 - Register Today!
Relieving Intelligence Fatigue Through Automation

November 19 | 11:00 AM - 12:00 PM | Bryanne Edmonds, IT Security Analyst, Publix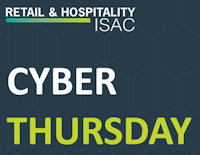 Processing and extracting value from threat data can be an overwhelming task. In a world where quickness, efficiency, and response can mean the difference between business as usual and a data breach, a cybersecurity team's ability to automate processes and orchestrate workflows to streamline efforts is top of mind. Bryanne Edmonds will address how her team overcame intelligence fatigue with an automated approach by using PowerShell and Microsoft's Power Automate to integrate intelligence from the RH-ISAC list serv. Through automation they were able to improve the efficiency and effectiveness of their threat intelligence program. Automation was a big discussion during the RH-ISAC Summit, so those that want to hear automation tips and best practices in relation to ingesting RH-ISAC feeds, make sure you register today!

Dark Web Trends You Should Know About During the Holiday Season

November 19 | 1:00 - 2:00 PM ET | Neta Zeitak, Threat Intelligence Analyst, CyberInt

Are you prepared for the holiday season? By collecting, analyzing, and operationalizing data found in the dark web, teams increase their threat intelligence capacity and have seen broad business impact. Using stats and analytics based on previous year's data, Neta Zeitak, threat intelligence analyst at CyberInt, will identify key business risks retail and hospitality organizations should be aware of. CyberInt will also share specific recommendations and defense measures to use for the 2020 holiday season. Make sure you register today!


---

RH-ISAC Explores Customer Hijacking:
Crazy Things You Wouldn't See in Curbside Pickup
As we approach the holiday season, chances are you're seeing an increase in online shopping. eCommerce was a big part of most consumer's lives before March of 2020, but the pandemic has only increased that. But things aren't always as they seem in the online retail world—sometimes we think we're making a sale only to realize our customer has been hijacked and brought somewhere else!

RH-ISAC and The Media Trust are exploring some of the unexpected aspects of online retail in our series, "Crazy Things that Happen in your Online Store Every Day." The fourth piece in the series, "Crazy Things You Wouldn't See in Curbside Pickup," focuses on customer hijacking.

Customer hijacking affects all online commerce. Usually some malware or unauthorized code - possible even from ads on the store page - redirects the customer during the shopping journey and prior to purchase, to a completely different site. Obviously if this happens once, it deprives you of a sale. If it happens often, it can take loyal, repeat customers away from your store, impacting your bottom line! rhisac.org

Cloud Usage, Biometrics Surge As Remote Work Grows Permanent
The rapid, and in some cases permanent, shift to remote work forced organizations to swiftly adopt cloud services and rethink how they protect corporate data. Researchers report spikes in cloud application authentication, devices with biometrics enabled, and device-based policies.

Dave Lewis, global advisory CISO for Cisco's Duo Security, elaborates on shifts in organizations' authentication choices. More than 80% of active customer devices have biometrics enabled, and total devices with biometrics rose 64%. At the same time, the number of companies with policies to disallow SMS-based authentication increased by 7.4%, marking an 85% increase in the number of businesses banning SMS as an authentication method between 2019 and 2020.

"It's definitely been a push this year, and I think a lot of that is driven out of the fact that we have so many organizations being remote now and for the foreseeable future – for the next year or so at least – and they're taking time to reassess where they are," Lewis explains. CISOs have shifted away from static passwords, towards multifactor authentication and biometrics.

Some security leaders face groups of employees who push back, he notes, but often these challenges fade once people start using new forms of authentication. darkeading.com

Malware Hidden in Encrypted Traffic Surges 260% Amid Pandemic
The fact that attackers hide malware inside encrypted traffic is not news any longer. What might be surprising, however, is just how much the practice has recently spiked due in part to the shift to remote work in the COVID-19 pandemic. Researchers from Zscaler analyzed attack data gathered from customers of the company's cloud security platform between January and September this year. The security vendor discovered a 260% increase over 2019 in the number of encrypted attacks that it handles per month. darkreading.com

Wawa Says Security Standards Bar Data Breach Claims
Wawa Inc. told a Pennsylvania judge during arguments on Tuesday that contracts governing security protocols for credit and debit card information barred a group of financial institutions from pursuing common law negligence claims over a data breach at the convenience store chain. An attorney representing Wawa argued that Wawa's contracts with financial institutions who issued payment cards incorporated clear language governing how participating retailers were supposed to protect consumer data and the extent to which banks or credit unions could recover damages following a breach. law360.com
Kingston, PA: Two Charged in SIM Swapping, Vishing Scams

Microsoft Patch Tuesday fixes 17 critical flaws, Windows zero‑day

---

COVID Impacting Holiday Shopping Behavior in Canada

Sensormatic Solutions Releases Results of 2020 Canadian Holiday Consumer Survey

73% of Canadian shoppers plan to shop in-store for product discovery
Johnson Controls, the global leader for smart and sustainable buildings, today announced that Sensormatic Solutions, its leading global retail solutions portfolio, released the results of its 2020 Canadian Holiday Consumer Survey of more than 1,000 Canadian consumers.



A key finding revealed that over half of respondents (57%) will have started their holiday shopping before December arrives, with 22% starting in October and 35% planning to begin in November.

Other key findings include:

● 48% of respondents plan on shopping in-store this holiday season.

● 68% of respondents plan on using buy online, ship to home this holiday season.

● 26% of respondents plan on using fulfillment services like buy online, pickup in-store (BOPIS) and 21% plan on using buy online, curbside pickup this holiday season.

"The impact of COVID-19 continues to affect how and where consumers shop," said Kim Melvin, Global Leader of Marketing, Sensormatic Solutions. "Despite these changes, many Canadian consumers are still planning to shop in-store this holiday season. In fact, our surveys show that nearly half (48%) of Canadian consumers plan on shopping in-store this holiday season compared to 39% of U.S. consumers. To optimize the in-store experience, it's critical for retailers to properly prepare their stores to capitalize and make the most out of every customer visit. This includes not only providing a safe environment, but also adding compelling product displays and easy navigation throughout the stores to allow for easy product browsing."

Read more here

---

COVID Update

Increased Security Staff & 'Touchless' Santa
How Canadian retailers are trying to make holiday shopping safe amid COVID-19

Malls are using high-tech solutions to avoid large crowds and long lines as the pandemic continues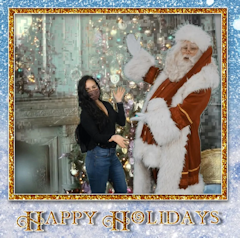 The COVID-19 pandemic is changing the way holiday shopping will be done this year. From large shopping centres to independent shops, retailers are preparing for their busiest season like never before.

At Toronto's Yorkdale Shopping Centre, shoppers will be able to use their smartphones to find a parking spot and check product availability. There will be colour-coded zones for curbside pickup. And this year, mall Santas will be coming to town virtually.

Barnard says they are hiring security staff to ensure shoppers are wearing masks and practising physical distancing. The mall will be monitoring occupancy closely to limit the amount of people inside if necessary.

Yorkdale is introducing Santa's Magic Mirror this year. Running from November until Christmas Eve, it's a "virtual experience that is completely touchless and safe," Barnard said. Shoppers will get their photo taken in front of a screen and the image gets sent to them digitally. The service will be free. cbc.ca

Harassing Mask-Wearing Shoppers
Saskatoon, SK: Police shut down protest against masks in Midtown mall

Passerby says the protesters were harassing people wearing masks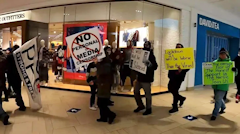 A protest against mandatory masks in Midtown mall in Saskatoon got a little too close for comfort for one shopper Saturday afternoon. It was around 3 p.m. when Brooklyn Mann stood against a wall to let protesters pass. She said they shouted statements like, "You've been lied to," and, "You're uneducated," at Mann as they walked by.

Then, someone got too close. "He came up to me ... saying I was uneducated, et cetera, like, I need to check my facts, do my research, I've been lied to," she said. "And I just kept saying: 'Leave me alone. My dad has cancer.' I just wanted space."

As of Nov. 6, masks are mandatory in indoor public spaces in Saskatoon, Regina and Prince Albert. The province made the call amid a steady increase in COVID-19 cases in Saskatchewan. cbc.ca

One man fined, another banned from Trail store for refusing to wear masks indoors

What You Need To Know About The Swine Flu Detected In Canada

---

Walmart Canada's $110M Investment - 130 Stores Set to Undergo Renovations
Walmart Canada Announces Investment to Integrate Ecommerce with In-Store
Walmart Canada is investing $110 million in store renovations and technology to enhance the omnichannel experience for consumers as more & more Canadians are shopping online due to the pandemic.

The strategy by the retail giant includes the piloting of 10 hybrid locations where supercentres have expanded fulfillment space within their stores to increase the speed of fulfillment for pickup and delivery. retail-insider.com

eCourse on Ontario's Human Rights Code
Call it out: racism, racial discrimination and human rights
A 30-minute interactive eCourse that offers a foundation for learning about race, racial discrimination and human rights protections under Ontario's Human Rights Code. The course offers a historical overview of racism and racial discrimination, explains what "race," "racism" and "racial discrimination" mean, and provides approaches to preventing and addressing racial discrimination. ohrc.on.ca

Report: Home Depot Canada error exposes data of hundreds of customers

Canada Goose reports sales growth in China, online


North York, ON: Police searching for victim, suspect after shooting outside of Shoppers Drug Mart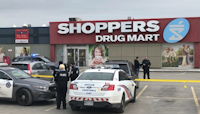 Toronto police are looking for people involved in a shooting outside of a Shoppers Drug Mart in the Jane and Finch neighbourhood on Tuesday afternoon. At around 2:25 p.m., police responded to reports of a shooting in front of a drug store in a plaza. A suspect reportedly approached a vehicle and shot a man multiple times, police say. The suspect fled the scene in a black SUV. The male victim ran away on foot, police say. Police have located a vehicle with bullet holes at the scene. cp24.com

Niagara Falls, ON: Merchandise worth over $20,000 stolen from Telus store
Police have released security images of two men wanted in a robbery in Niagara Falls. Niagara police officers were called to a robbery at the Telus store on Sunday. Police say two men entered the store and threatened the employees while demanding merchandise. They left the store, got into a waiting vehicle driven by a third person and took off. Over $20,000 worth of merchandise was stolen, including iPhones and iPads. chch.com

Calgary, AB: Police officer shops for groceries with alleged shoplifter in act of kindness
When a Calgary police officer responded to a call about a Safeway shoplifter, bystanders expected an arrest, not grocery shopping. "When (police) got there, instead of arresting this man, the officer took the time to grocery shop a full (three) bags of food with this guy and paid for the whole thing." "It was one of the most incredible things I have ever witnessed. I ran out to his police truck to thank him for his incredibly selfless act but feel he deserves a higher recognition. chvnradio.com

Halifax, NS: Man with pellet gun in pants arrested after theft from drug store

---

Robberies & Burglaries

● Clothing Store - Kamloops, BC - Robbery
● Pharmacy - Hamilton, ON - Robbery
● Pharmacy - Sudbury, ON - Armed Robbery
● Restaurant - Kitchener, ON - Armed Robbery
● Telus Store - Niagara Falls, ON - Robbery

How are we doing? We need your input & suggestions. Send to lpnews@d-ddaily.net

View Canadian Connections Archives

---

---
---
'Robot Armies' Coming?
Smaller Is Big in New E-Commerce Warehouses
An intricate dance by robots turns tight urban spaces into 'microfulfillment' centers for online orders
A robot army
is doing training drills in a narrow warehouse by the Brooklyn-Queens Expressway.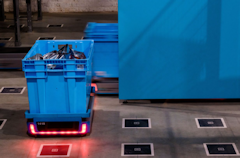 The intricate dance, choreographed by software and executed with automation, powers a strategy known as microfulfillment. It is aimed at
speeding up the delivery of goods
to consumers in cities through operations that pack large numbers of products into tight, urban spaces.

Most microfulfillment operations are still being tested, but the strategy is gaining interest as
grocery chains and other retailers scramble to meet rising e-commerce demand during the pandemic.
The market for automated grocery microfulfillment centers is estimated to be worth $1.2 billion by 2024, according to market-research firm Interact Analysis.

Texas-based grocer H-E-B LP is working with warehouse technology provider Swisslog Holding AG to install several automated microfulfillment systems that will
support the chain's curbside pickup and delivery
business, Swisslog said in September. wsj.com


Covid-19 Impact & Global Analysis

Retail E-Commerce Software Market Forecast to 2024
The retail e-commerce software market is expected to grow by USD 3.38 billion, progressing at a CAGR of over 12% during the forecast period. The rise in international retailing is one of the major factors propelling the market growth. However, factors such as intense competition in the global retail e-commerce software market will hamper the market growth.


Retail E-Commerce Software Market: Deployment Landscape

Cloud-based retail e-commerce software is cost-effective owing to the no requirement for any hardware setup within the business or enterprise premises, which eliminates the necessity of maintaining IT departments in-house. This particular factor is increasing the adoption rate of cloud-based retail e-commerce software. Therefore, the retail e-commerce software market share growth by the cloud-based deployment segment will be faster than the growth of the market by the on-premises segment. businesswire.com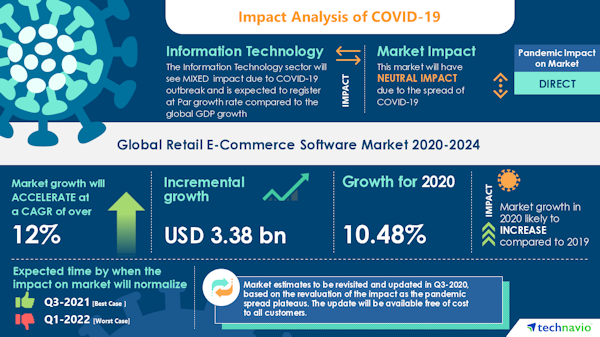 ---
Update: Milwaukee, WI: Two searches of properties have led to the arrest of a man suspected of being involved in a $7 million jewelry heist
According to an affidavit filed in U.S. District Court on Tuesday, 55-year-old James Patrick Quinn was involved in a jewelry heist at Treiber and Straub Jewelers in a Milwaukee, Wisconsin suburb where diamonds, jewelry, watches, and other items were stolen. According to Brookfield, Wisconsin Police, on the morning of July 12, 2016, video surveillance showed burglars cut phone and cable lines at the jewelry store, removing light bulbs from exterior lights, spraying foam into external audio alarm systems, and prying the back door open. The burglars then disabled the interior alarm system and cut a hole into the vault using sledgehammers and power tools. Plans for the burglary may have started a year before the break-in. In July 2015, video surveillance showed two men with flashlights peering into the jewelry store's windows. wfmj.com

Winthrop Harbor, IL: Nearly 40 guns stolen from store, burglars likely visited store before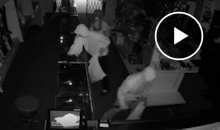 Burglars broke into a Winthrop Harbor gun store and made off with 39 firearms Tuesday morning, police said. Officers responded to a burglar alarm at the Outdoorsman, 221 Sheridan Rd, at about 12:33 a.m. and found the front door of the business shattered. Multiple display cases inside the store were broken and five rifles, two shotguns and 32 pistols were stolen, said Det. Sgt. Chris Willets, Winthrop Harbor Police Department. abc7chicago.com

Bloomfield Township, MI: Group sought for causing ruckus, shoplifting at At Home store
Seven people are being sought by police for allegedly shoplifting and causing a ruckus at the At Home store in Bloomfield Township on Nov. 3. The manager of the store, on S. Telegraph Rd., contacted police at around 9:30 p.m. to report that a group of people had been disorderly — driving the store's mobility scooters recklessly throughout the store, taking beverages from the cooler and consuming them without paying — and then left, with one of them possibly carrying out a bag full of merchandise that hadn't been purchased, police said. Store security cameras show that a woman entered the store with a large, brown leather bag that appeared empty, and then left with the bag full of items, police said. theoaklandpress.com

Tinley Park, IL: Police say men stole $8K worth of perfume from Ulta store, more
Robert Harrington, 51, Zaria Love, 22, and William Peyton, 26, all of Rockford, were arrested and accused of felony retail theft after stealing $8,450 worth of perfumes and other fragrances from the Ulta store in Brookside Marketplace on Oct. 31, police said. Peyton was also processed on three outstanding warrants for burglary and shoplifting from Lake County, Northbrook and Elgin, according to a police report. Harrington also had two active warrants from Lake County and Cook County for burglary and shoplifting. chicagotribune.com

Smyrna, TN: Smyrna police are working to identify serial shoplifters
The two individuals are suspected of committing serial shoplifting at the Target on Industrial Boulevard, according to police. Surveillance cameras captured images of the them as they were leaving the store. fox17.com
---
---

Shootings & Deaths

Pittsburgh, PA: Update: Man Pleads Guilty To Aggravated Assault In Connection With April 2019 Monroeville Mall Shooting
Authorities allege 23-year-old Brandon Noel of McKeesport pulled out a gun during a brawl and fired about 14 shots. A man has pleaded guilty to an aggravated assault charge in connection with a fight and shots fired at a western Pennsylvania mall last year. Brandon Noel, 23, of McKeesport entered the plea Tuesday in Allegheny County Court as part of a plea deal in which prosecutors agreed to withdraw other charges including attempted murder. Prosecutors said the plea deal doesn't include any agreement on sentencing, which is scheduled Jan. 28. Authorities said two groups of males began fighting at the Monroeville Mall in April 2019, and the brawl spilled outside. They allege that Noel pulled a gun and about 14 shots were fired, but no injuries were reported. The mall was placed on lockdown and later evacuated. Bullet holes were found in a Macy's department store entrance door and shell casings were outside. pittsburgh.cbslocal.com

Lafayette Parish, LA: Domestic dispute over money may have led to shooting inside Scott convenience store
Scott Police are investigating a shooting near the intersection of Dulles Drive and Westgate Road. According to multiple people at the scene, police responded to the Shop Rite convenience store in the area just after 2 p.m. Initital reports indicate that the shooting may have originated as a result of a domestic dispute between two people over money. klfy.com

Garner, NC: Person shot at Sheetz in Wake County south of Raleigh

Suffern, NY: 22-Year-Old Pickup Truck Driver Randomly Shoots Vehicles, Storefronts In Rockland County


Robberies, Incidents & Thefts

Bronx, NY: NYPD Investigating Robbery Spree Targeting Businesses In The Bronx
Suspects allegedly struck four times between Oct. 23 and Nov. 8. In the first incident, police said three men walked into a 7-Eleven on Westchester Avenue. One suspect allegedly went behind the counter with a knife, hinted he had a gun, and stole $1,425 from the cash register. Three days later, police said two men tried to rob a Dunkin' on Boston Road, but couldn't open the register after the clerk refused. They left empty handed. Later that night, police said one suspect approached a 50-year-old worker at a deli on Westchester Avenue and claimed to have a gun. He allegedly went behind the counter and took $100. newyork.cbslocal.com


Wiscasset, ME: Circle K employee accused of working with another woman to steal more than $28K from register
Abby Bragdon, 34, of Wiscasset is charged with class B theft by unauthorized taking or transfer. According to police, she was a Circle K employee and allegedly stole $28,421 from the register during her scheduled work shifts. Heather-Rae Bisson, 47, of Dresden was also charged with class B theft by unauthorized taking or transfer for her role in the alleged thefts. It is alleged that Bisson assisted Bragdon in completing the thefts by going to the Circle K during Bragdon's shifts to collect and remove the stolen cash from the store.
Wiscasset police said the Circle K management team "did an excellent job putting all the pieces together and compiling evidence of the alleged thefts that occurred between Sept. 2, and Oct. 29."
newscentermaine.com


El Paso, TX: Spirit Halloween store theft turns into parking lot melee with 2 felony arrests
A theft at a Halloween retail store escalated into a melee in the parking lot and two people were arrested, police said Tuesday. Police said 31-year-old Erica Gracia stole some merchandise at the Spirit Halloween just days before Halloween. Police said Gracia fled in her vehicle and tried to run over two Spirit employees in the parking lot. Kai Alexander Miyauchi-Malachi, 40, who was seen with Gracia in the store, allegedly pulled a knife on the employees when they tried to detain him in the parking lot and lunged at them. Gracia and Miyauchi-Malachi were located by police a short time later, taken into custody and booked into the El Paso County Detention Facility. Gracia faces a charge of aggravated robbery, while Miyauchi-Malachi faces two counts of aggravated assault with a deadly weapon.
kvia.com
UK: Liverpool, England: Man captured smashing his way out of Marks & Spencer after store closes with him inside
A video shows a man smashing his way out of Marks and Spencer, on Church Street, after the store had closed at around midnight in a suspected burglary. It is thought that the man entered the store while it was still open on Monday, November 9 and waited until it closed to break out with items of clothing in the early hours of Tuesday. Mobile phone footage shared shows the suspected burglar smashing out of the front window using a fire extinguisher. In the video, a series of thuds can be heard as the man trapped inside breaks the window, and then emerges arms first through the hole he has made, before falling face forward onto the ground, doing a somersault and then skipping casually away. liverpoolecho.co.uk
Miami, FL: Man used Car to try to kill woman amid brawl at 7-Eleven
A Port Orange man faces an attempted murder charge after repeatedly ramming a woman's car and trying to run her over as she ran into a store for help, Daytona Beach Shores police said. orlandosentinel.com

Cargo Theft

Covid-19 affecting cargo theft trends: North American Cargo theft is on the rise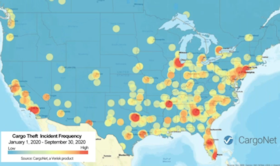 The Covid-19 pandemic caused a spike in cargo crime in April. April 2020 saw a 107% jump in cargo thefts compared to April 2019, according to CargoNet, which gave an update during its Cargo Theft and Transportation Summit Nov. 10.
There have been 1,080 reported thefts in the U.S. and Canada so far this year, up to Sept. 30.
"Most occurred within a five-month period," said Keith Lewis, CargoNet's vice-president of operations, referring to the height of the initial Covid outbreak in the Spring. Cargo thefts decreased in September, but Lewis anticipates another increase will come in November as holiday shipments ramp up.

Shannon Elliott, crime intelligence analyst with CargoNet, said weekends continue to see a higher rate of theft, as more shipments are left unattended. Most of those weekend thefts aren't reported for several days, giving thieves a head start to move the stolen cargo and conceal their actions. "There are a lot of fictitious pickups on Friday afternoons, when people are in a crunch to get their loads moved," added Lewis.

Victims are getting better at reporting thefts more quickly, with 26% reporting them the same day and 60% within three days. After seven days, however, "the chances of getting the freight back or your trailer back in tact is very slim," Lewis warned.
Cargo theft dominated reports, with 613 filed so far this year. Trailer theft rose 49% from 2019 and tractor theft also spiked 18%.
Lewis advised fleets to have GPS installed not only on their power units, but also embedded within the cargo. Commodities targeted this year include food and beverage loads, which is typical, with household products on the rise. Elliott attributed this to the shortage of essential items such as toilet paper and paper towels earlier this year.
The average value per theft is $230,000 this year, up from $151,000 in 2019.
Lewis attributed this to the increase in medical supplies being targeted.
trucknews.com

---

None to report.
Submit Your New Hires/Promotions
or New Position
See all the Industry Movement
---



Feature Your Job Here For 30 Days -
70% Aren't On The Boards
Post your job listing
---
Featured Job Spotlights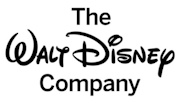 Manager, Asset Protection
Glendale, CA - posted November 5
The Manager, Loss Prevention is responsible for the development and execution of all training, awareness programs and Guidelines & Procedures related to Loss Prevention and Safety initiatives within Disney Store North America. Additionally, they will support the LP team and be trained in all facets of Loss Prevention and Safety to support special projects, daily incident response and field initiatives, as needed...

Field Loss Prevention Manager
Framingham, MA - posted November 5
Staples is focused on our customer and our community. As a Field Loss Prevention Manager for Staples, you will manage and coordinate Loss Prevention and Safety Programs intended to protect Staples assets and ensure a safe work environment within Staples Retail locations...

Asset & Profit Protection Investigations Analyst
San Francisco, CA - posted September 24
You should have strong analytical skills, be a quick learner, and drive to innovate with both technology and processes. They will be personable, open to learning, collaborating with others, and apt to saying "yes" or "I'll find a way", rather than "no" or "that's impossible"...

Area Loss Prevention Manager
Pittsburgh, PA - posted September 10
Our Area Loss Prevention Managers ensure safe and secure stores through the objective identification of loss and risk opportunities. Our Area Loss Prevention Managers plan and prioritize to provide an optimal customer experience to their portfolio of stores. They thrive on supporting and building high performance teams that execute with excellence...

Customer Success Specialists
Multiple Locations - posted October 9
The role of the Customer Success Specialist is to engage, empower, and excite our community. As a Customer Success Specialist, your primary responsibility is to ensure both retailers and law enforcement, who make up our community, have great experiences and achieve real crime reduction outcomes from using our platform. Apply Here

Sales Representatives
NuTech National - posted October 13
NuTech National, an established and rapidly growing 40+ year electronic security company is expanding our National Sales Team. Seeking motivated, driven and successful sales reps to expand our national retail and governmental vertical markets. Top pay, benefits and signing bonus available. Please apply to melissa@nutechnational.com

Featured Jobs
---
JOB TITLE
COMPANY
CITY/STATE
DATE ADDED

Vice President
Vice President
Mobilelink
Sugar Land, TX
July 8

Director
Dir. AP
Curtis Food Recruiters
Boston, MA
November 5
Dir. Safety & Security
Disney
Emeryville, CA
November 2
Dir. Governance, Risk & Compliance
DoorDash
San Francisco, CA
October 9
Dir. Security Operations
Gap Inc.
San Francisco, CA
October 1
Dir. Safety/Risk Mgmt.
Goodwill of SE Louisiana
New Orleans, LA
April 2
Dir. of Security
Gorgo Group
Orlando, FL
November 5
Dir. of LP
Ingles
Black Mountain, NC
September 17
Dir. of Security
Jushi Holdings Inc.
Manassas, VA
Nov. 9
Dir. AP
McLane Company
Temple, TX
November 5

Parker's C-Stores

Savannah, GA

June 3

Sr. Dir. Environmental Health & Safety
Ross Stores
Dublin, CA
October 9
Dir. Security Operations
Salesforce
Seattle, WA
September 9
Dir. LP Stores
Tractor Supply Co.
Brentwood, TN
November 6
Dir. Global Retail AP
Under Armour
Baltimore, MD
October 13

Corporate/Senior Manager
Mgr, Global Physical Security & Investigations
CDK Global
Hoffman Estates, IL
October 30

---


---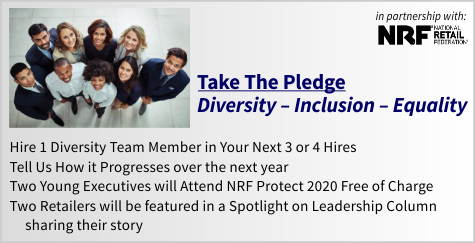 ---

Sometimes it's not what you say that's important as much as it's what they feel six months after the conversation. Being a good wordsmith is a skill, but ensuring that what you say leaves the right impression long term is a true art and one that is only reached by reflection and intention.

Just a Thought,
Gus



(content subject to approval)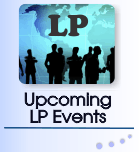 ---

Recruiting?
Get your job e-mailed to everyone... everyday
Post on our Featured Jobs Board!
Not getting the Daily?
Is it ending up in your spam folder?
Please make sure to add d-ddaily@downing-downing.com to your contact list, address book, trusted sender list, and/or company whitelist to ensure you receive our newsletter.
Want to know how? Read Here



36615 Vine Street, Suite 103
Willoughby, OH 44094
440.942.0671
copyright 2009-2019
all rights reserved globally