---

---

Old Spaghetti Factory Restaurants Choose Interface to Modernize Network, Voice, and Physical Security
Old Spaghetti Factory implements Interface's comprehensive suite of network, voice, and managed intrusion solutions to modernize outdated systems and streamline operations across 40+ locations



St. Louis, MO (November 9, 2022) — Interface Systems, a leading managed service provider delivering business security, managed network, UCaaS, and business intelligence solutions to distributed enterprises, today announced that The Old Spaghetti Factory (OSF), a family-owned and operated restaurant chain with over 40 locations across 13 states, has chosen Interface's suite of managed services to transform its network, voice and security infrastructure.

Read more in today's Vendor Spotlight column below

---

CLEAR Day 1 Recap: Sold-out CLEAR conference kicks off in Orlando


Law Enforcement and Retail Asset Protection professionals descended on Orlando, Florida, for Day 1 of the TalkLP produced annual CLEAR (Coalition of Law Enforcement and Retail) conference, in partnership with the FLEPRU annual conference (Florida Law Enforcement Property Recovery Unit).

This highly anticipated sold-out event brought attendees who were most excited about the relevant and timely educational content focused on retail crimes impacting our respective companies and communities, as well as investigative tactics that only this conference can provide. Sessions included: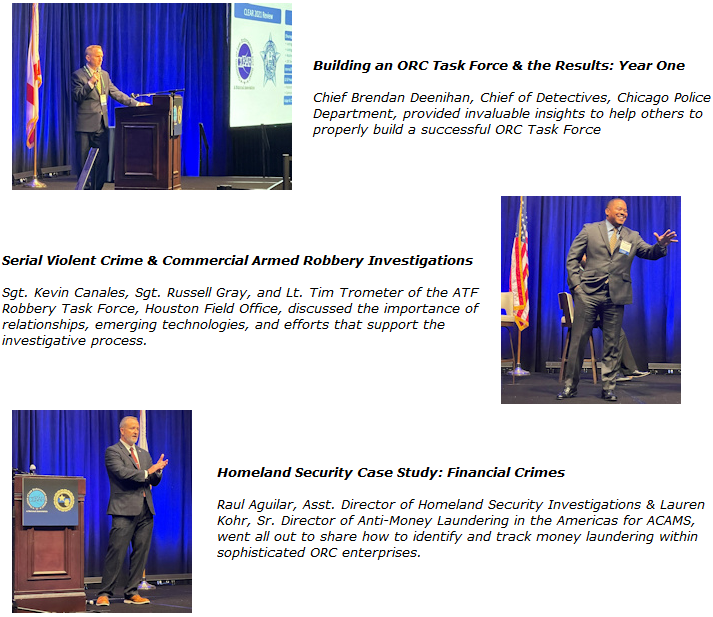 The afternoon breakout sessions gave retail and law enforcement professionals a deeper dive into their fields of expertise. Attendees were eager to join industry experts as they dug into specialized topics, such as:

● Get the Facts: Real-Life Case Studies
● Pawn Shop Investigations
● Face Matching in Action: Understanding the technology, legalities, and privacy concerns

Attendees also took the opportunity to visit with Solutions Providers to learn about the most current solutions and tools needed to combat crime against retailers.

Capping off Day 1 – attendees enjoyed the Networking exhibit showcase sponsored by Securitas.

Stay tuned for tomorrow's Day 2 wrap full of more amazing networking and educational content!

---

The U.S. Crime Surge
The Retail Impact

Vast Majority of ORC Legislation Sponsors Will Remain in Office
How Did Supporters of ORC Legislation Perform in the Midterms?

Lawmakers who have been supportive of ORC legislation were largely successful at the ballot box in Tuesday's midterm elections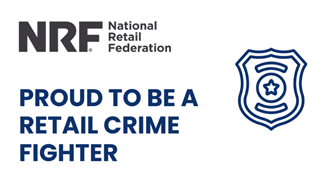 A number of lawmakers who supported efforts to curb organized retail crime faced election races in the 2022 midterms. The two key pieces of legislation focusing on the retail crime crisis were the INFORM Consumers Act and the Combatting Organized Retail Crime Act.

Read below to see the breakdown of how each of these lawmakers fared in the 2022 midterm elections, and which of them will remain in Congress to continue the ORC fight.

Sponsors of the INFORM Consumers Act (S.936/H.R. 5502)

• Sen. Richard Durbin (D-IL) - Not up for re-election and remains in office
• Rep. Janice Schakowsky (D-IL) - Won re-election in Illinois

9 Senate Co-Sponsors: 5 Not up for re-election & will remain in office | 3 re-elected | 1 Too close to call
69 House Co-Sponsors: 48 re-elected | 11 too early to call | 10 leaving Congress

Sponsors of the Combatting Organized Retail Crime Act (S.5046/H.R. 9177)

• Sen. Chuck Grassley (R-IA) - Won re-election in Iowa
• Rep. Ken Buck (R-CO) - Won re-election in Colorado
1 Senate Co-Sponsor: Too close to call
4 House Co-Sponsors: 1 re-elected | 2 too early to call | 1 Leaving the House
Click here to take action and urge your member of Congress to act
Crime Was a Top Election Issue - But Did It Impact Results?
Election Day voters talk crime, first-time gun buyer surge
Americans are starting to take personal safety into their own hands and bringing their concerns over a nationwide crime surge to the polls on Election Day.

"There's a lot of first-time gun buyers constantly," FSS Armory owner Ross Osias told FOX Business' Stuart Varney in a voter panel Tuesday. "They're all expressing some fear and this new wave of, 'I need to protect myself.'"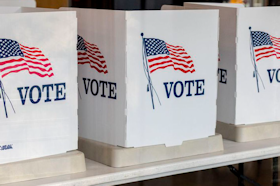 In a town hall-style event on "Varney & Co.," voters from New York, New Jersey and Pennsylvania explained how their experiences with crime are impacting their decision in the 2022 midterms.

"The progressive[s] have unleashed chaos upon all of us," Glenn Vile, brother-in-law of a murdered Goldman Sachs employee, said. "And our administration, the mayor, the governor, [New York State Assembly Speaker] Carl Heastie, they're all tolerating crime, and it's chaos."

U.S. total firearm checks peaked in 2020 and have remained high since then, with 38 million new sales or transfers in the 2021 calendar year, according to the FBI's NICS database. Osias, who operates his firearms store in New Jersey, claimed he gets anywhere from 3 to 5 first-time gun owners per day, and an equal number of men and women are purchasing products.

Also during the panel, the president of the largest coalition of small businesses in West Philadelphia claimed a recent survey showed that most establishments are closing their doors early every night.

"Ninety-two percent of our businesses were closing every day before nightfall because they had significant security concerns," West Philadelphia Corridor Collaborative President Jabari Jones said.

The small business advocate described his community's commercial corridors and main streets as "ghost towns" the moment the sun goes down. "When you have crime concerns, those businesses can't even find workers that are willing to work later hours because they're afraid of being potentially victimized on a job," Jabari said. foxbusiness.com

Criminal Justice Reformers win AG Races
Reformist Attorneys General Win in Illinois, Massachusetts
Reform-minded prosecutors in Illinois and Massachusetts claimed victory Tuesday in races driven by opponents pushing 'tough-on-crime policies.

Kwame Raul won a second term as Illinois Attorney General against an opponent who accused him of 'not being aggressive" enough in fighting crime, report Sarah Freishtat, William Lee and Christy Gutowski for the Chicago Tribune.

Republican opponent Thomas Viore, backed by a number of state attorneys around the state had centered his campaign on Raul's support of the SAFE-T Act, a major overhaul of the state's criminal justice system aimed at providing alternatives to prison for some offenders. Republicans argued the measures would lead to increased violence by offenders released early from jail.

In Boston, Former city councilor Andrea Campbell was poised to become the first Black woman attorney general of Massachusetts after a campaign that also turned on the pace of reforms.

Calling it a "history-making night" for Democrats in the state, Campbell said it was a victory for efforts to bring new voices into criminal justice policy, report Travis Anderson, Ivy Scott and Jeremy C. Fox for The Boston Globe. thecrimereport.org

New Taskforce Aims to 'Reduce ORC One City at a Time'
Taskforce aims to reduce organized retail crime across US communities
A taskforce including law enforcement, local governments, retail organizations and more will focus on reducing organized crime in communities across the United States.

The Alliance of Companies and Communities to Enhance Safety and Security (ACCESS) Taskforce represents a collaboration between LiveView Technologies (LVT) and the Paducah and Opelika Police Departments, local government and retailers in Paducah, Kentucky and Opelika, Alabama. The collaboration launches with the mission to improve community safety and reduce organized retail crime one city at a time.

The taskforce aims to enhance communication between municipalities, law enforcement and retailers such as JCPenney, Lowe's, Walgreens and Walmart so customers may have positive shopping experiences. The participating cities of Paducah and Opelika will use LVT mobile surveillance units and software capabilities to deter and detect behavior commonly associated with shoplifting and other crime.

"Paducah is a regional shopping hub with numerous national and local retailers," said Paducah Police Chief Brian Laird. "We are constantly working to improve the quality of life and decrease crime in Paducah. We believe that deploying LVT's security units in partnership with local retailers will improve our ability to diminish crime and care for not only our citizens, but also visitors to Paducah."

"The influx of shoppers ahead of the holiday season creates additional complexities at brick and mortar locations," said Opelika Chief of Police Shane Healey. The ACCESS Taskforce will aim to reduce retail crime during the busier winter months at stores in the city. securitymagazine.com

Homicides Up 44% Compared to 2019
New data shows rise in violent crime across the country, including in Raleigh
New numbers released Friday show violent crime is on the rise in Raleigh. The data comes from the Major Cities Chiefs Association. Seventy agencies from Dallas to Houston to Raleigh responded and overall violent crime is up.

Homicides are actually down 4 percent compared to the same time period last year, but they are 44% higher than what the organization saw in 2019.

"Without question, the numbers are completely unacceptable," said Laura Cooper, executive director of the association. "The number of victims, families and communities impacted is unacceptable. We also must not forget the amount of violence directed toward law enforcement."

Homicides in Raleigh are at 34 versus 27 this time last year. Aggravated Assaults are at 851 at this point in 2022 versus 783 this time last year. Chief Patterson said the number of homicides is up and that's problematic.

She talked about a number of different solutions including intelligence-led policing and engaging and partnering with the community. abc11.com

Tracking How Mass Shooters Pay for Their Guns
How active shooters pay for guns

Payment methods used by active shooters to acquire guns are becoming part of the U.S. dialogue about such incidents.

Active shooters gunning down people at schools, grocery stores and parades has become an epidemic in America. And it's one that people of all political persuasions condemn as horribly tragic, even though they disagree on how to prevent such acts of violence.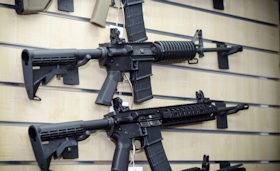 The issue of how shooters acquire their guns has long been a focus of discussion, and the payment method they use in acquiring their weapons — whether by credit card, cash or some other means — is also emerging as part of the debate. That discourse carried over into the payments industry earlier this year when an international standard-setting body moved to code gun-sellers as part of processing a credit card transaction. Members of Congress questioned the move and card network companies like Visa and card issuers like JPMorgan Chase were caught up in the discussion too. Now, companies are awaiting the new standard and mulling the contours of implementation.

With a proliferation of payment options, including buy now-pay later (BNPL) tools, methods of payment for guns are poised to remain center-stage as opposing factions wrestle over the issue in the political arena, in courts and in public forums.

As a result, Payments Dive has embarked on a project to collect and categorize data on payment methods active shooters used in acquiring their guns. The publication's aim is to shed light on the facts related to shooters' payments and inform the broader dialogue happening in the industry around this topic. The series begins today with entries on the gun transactions at issue for mass shootings in Highland Park, Illinois; Uvalde, Texas; and Buffalo, New York, shootings this year. paymentsdive.com

Crime, costs and Covid among issues on minds of voters at Buffalo polling places

---

COVID Update

640.9M Vaccinations Given
US: 99.6M Cases - 1M Dead - 97.2M Recovered
Worldwide: 638.6M Cases - 6.6M Dead - 618.3M Recovered


Private Industry Security Guard Deaths: 362
Law Enforcement Officer Deaths: 813




Companies Ditch Offices Altogether in Post-COVID World
The companies that went fully remote — and never looked back

A coronavirus-driven shift to remote work has been seamless enough for some companies to ditch physical offices altogether.

One frequently cited 2021 survey of 1,250 U.S. business owners by web services firm Digital.com found that 69% had closed some or all of their office space since March 2020, with 37% stating that they had permanently closed their offices.

Another survey conducted jointly in October 2021 by researchers from the Federal Reserve Bank of Atlanta, the University of Chicago and Stanford University found the total reduction of office space among firms amounted to between 1% to 2% on average. In a Harvard Business Review piece discussing their findings, the researchers said this may indicate that employers are seeking to reduce office density rather than office space.

Employers may view the office as a format that can be evolved to fit a flexibility-friendly world, according to an August survey by commercial real estate firm JLL that found 73% of companies planned to make their offices more open and collaborative. Yet, even organizations that mandate some degree of in-person work attendance have seen rows of empty desks. hrdive.com

32% of Employers Still Mandate COVID Vaccine
Some Employers Still Require COVID-19 Vaccines
Approximately a third of businesses still require workers to get COVID-19 vaccinations, according to a recent survey. Vaccination policies and exemption procedures need to be in place as employers hire new and seasonal workers.

Employer vaccination requirements decreased this year from 34 percent in 2021 to 32 percent, Mercer found in a survey of more than 700 employers. Fewer employers required one booster (16 percent) or two (11 percent).

If a spike in COVID-19 infections occurs this winter, 52 percent of surveyed businesses said they are providing additional paid time off for employees recovering from COVID-19.

Many employers now approach COVID-19 shots much like flu shots, with health promotion information and resources for receiving the shot, said Mary Kay O'Neill, a senior health consultant in total health management with Mercer in the Seattle area. shrm.org

The COVID Impact
Walgreens is the latest retailer to increase investment in health care
This week, Walgreens Boots Alliance's VillageMD announced a merger with medical care centers operator Summit Health. Together with Summit Health, the parent company of urgent care provider CityMD, the network of care centers have 680 locations in U.S. 26 markets. With the new $8.9 billion deal, Walgreens joins co-investor Cigna in backing these growing chains of care centers. modernretail.co

Covid Cases Keep Rising in China Despite Lockdowns

China's Covid controls are hurting more of the economy

---

Workplace Safety: Top Priority for Businesses
How Technology can Help Create a Cleaner, Safer Workplace

Amid labor and other challenges, businesses must find ways to work smarter, not harder to provide a clean workplace for all employees.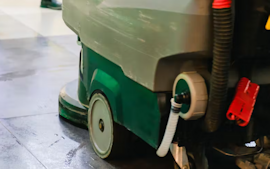 1. Address worker fatigue and burnout

To combat these challenges, many companies are turning to automated solutions. For cleaning staff working around the clock, adding a floor scrubbing robot can produce benefits for both employees and warehouse facility managers alike.

2. Provide regulatory agencies with measurable data

In highly regulated industries, such as food processors, pharmaceutical manufacturers and medical equipment suppliers, keeping distribution centers and manufacturing environments clean is paramount to doing business.

3. Deliver advanced workplace safety

These enhancements have modernized automation and can make today's workplace a much safer environment for employees and equipment. A safer work environment lessens employee absences due to injury and product loss due to preventable accidents, thereby leading to improvements in overall productivity.

4. Higher productivity and employee satisfaction

More and more warehouses and manufacturers are making the connection that automation can lead to improved metrics, increased safety and better employee workplace satisfaction. Cleaning automation technology benefits companies by strengthening their businesses, both now and into the future. ehstoday.com

RFID Continues to Expand
New EECC Survey Offers Bright Outlook for RFID

The RFID testing center has released its first industry-wide analysis of trends in UHF RFID technology, along with its latest almanac reviewing RFID tags and readers.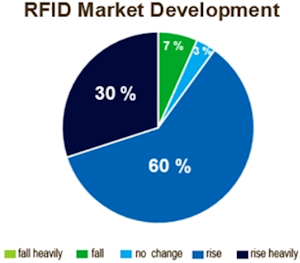 Despite global economic and energy challenges, the mood among those in the radio frequency identification industry is good. Companies providing RFID technology and solutions experienced 20 to 30 percent growth in the past year, and most expect to see more of the same going forward. That growth has occurred despite a worldwide chip shortage that is expected to ease in 2024, according to a new European EPC Competence Center (EECC) report titled "RFID Market Survey," the first of its kind from the RFID innovation center.

RFID Trends Advice from Industry Leaders

Participants were asked 30 questions related to trends, technology development, challenges ahead and their professional outlook. Ninety percent of interviewees said they expect the RFID marketing to rise or rise heavily, while just 7 percent expect it to fall. The majority (66 percent) foresee a rise in the sales of RFID labels across all company sizes. Customer-specific RFID label sales are expected to rise, according to 86 percent of respondents. However, a much smaller percentage anticipate the price declining in the label market, which poses a challenge ahead for those seeking low-cost deployments.

The survey finds that RFID plays a major role in a more crowded IoT or automatic-identification market, while 7 percent of respondents voted for other technologies. RFID will not replace barcodes, the report indicates, while technologies such as active auto-ID systems—for example, computer vision—are expected to grow as well. Overall, von Bonin reports, the results were highly optimistic. Despite crises in commercial markets, including Europe's energy challenges due to the Russian-Ukraine war, the U.S. and China economic standoff and chip shortages, RFID sales are still rising. rfidjournal.com

Keys to Strong Holiday Sales for Retailers
5 Tips for Small Business Holiday Sales

1. Tap into Online Markets and Webstores - Setting up an online store and selling on marketplaces like Amazon, Etsy, and Walmart and webstores like Shopify are fast and easy ways to find new customers before the holiday rush.

2. Advertise Online - Investing in digital ads can help you reach more customers cheaply and at their convenience. They allow you to find potential customers who are more likely to love what you offer and purchase it as a gift for themselves or a loved one.

3. Leverage Analytics - A major benefit to using digital advertising is all the free data and analytics from platforms like Google. The data they provide can help you discover which ads work best for which audience, where to improve, and how to decrease conversion costs.

4. Host a Holiday Event - People love to socialize and shop. If you're a local store with a brick-and-mortar, trying out an in-person "Sip and Shop" may bring in new customers right in time for the holiday season!

5. Find Where to Improve - Even small businesses that use all the incredible digital tools at their disposal can still improve their online presence. connectedcouncil.org

Retaliatory Store Closures?
As major companies shut down stores with active union drives, workers file more complaints of retaliation

An NBC News analysis found complaints over closures and other alleged retaliation jumped nearly 80% from before the pandemic.

So far this year, workers have filed 34 unfair labor charges under the legal category for complaints about retaliatory shutdowns, relocations and work subcontracting, according to an NBC News analysis of NLRB data. (The NLRB doesn't isolate shutdown data specifically.) That number more than doubled from 2021, NBC found, and jumped about 80 percent from 2017-2019, the three years before the pandemic, when complaints ranged from 16 to 23 annually.

That rise comes as worker complaints about unfair labor practices more generally were up 19 percent as of September, compared to the same period in 2021, according to the NLRB.

Many businesses say the closings are not directly related to union efforts but reflect new financial constraints in the economy. Trader Joe's, for example, abruptly closed a wine shop in the center of New York City where workers had been organizing. Spokeswoman Nakia Rohde said the Manhattan closure had nothing to do with the organizing and that the wine shop was one of its "least profitable stores."

Chipotle said that the closure in Maine also had nothing to do with union activity at the store and that the company respected its employee's rights to organize. A store in Lansing, Michigan later voted to unionize with the Teamsters. nbcnews.com

Most Trusted U.S. Retailers
The most trusted brand in America is…
Amazon was the most trusted brand by all generations in a study by Clarify Capital, which surveyed over 1,000 Americans about their opinions about different industries and specific brands. The e-tail giant received the top rating despite the fact that retail did not rank among the five most-trusted industries, which were health care, construction, repairs, technology and real estate (Amazon does have involvement in the health care and technology sectors).

Looking specifically at consumer trust in the retail category, Amazon was the most trusted retailer (deemed trustworthy by 56% of respondents), followed by Walmart (44%) and Target (36%). Macy's, Albertsons and Lowe's were the least-trusted retail brands (each cited by 22% of respondents). chainstoreage.com

Another Potential Hurricane Heads Toward Florida
Tropical Storm Nicole tracker: Projected path, watches and warnings, storm surge, winds and rainfall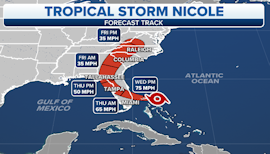 Tropical Storm Nicole is expected to strengthen into a hurricane on Wednesday and bring periods of heavy rain, wind and coastal flooding to Florida and the southeastern U.S. through late week.

The National Hurricane Center has issued a hurricane watch for Florida's east coast from the Brevard-Volusia county line south to Hallandale Beach as Subtropical Storm Nicole formed Monday morning in the Atlantic Ocean with a projected path predicted to bring it toward the state by Wednesday night as hurricane.

Gov. Ron DeSantis has also issued a State of Emergency for 34 counties in the potential path of the storm including all of Central Florida. foxweather.com govtech.com

Party City to shrink corporate workforce by 19% as consumers pull back

How retailers worked to get out the vote on Election Day

Can resale save brick-and-mortar retail?

---

In Case You Missed it

Returnless Refunds:
4 Risks & How to Mitigate Them

By: Michele Marvin, VP of Marketing, Appriss Retail

Download Order Claims:
A Growing Source of Ecommerce Fraud.





All the News - One Place - One Source - One Time

Thanks to our sponsors/partners - Take the time to thank them as well please. If it wasn't for them The Daily wouldn't be here every day for you.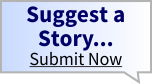 ---


Old Spaghetti Factory Restaurants Choose Interface to Modernize Network, Voice, and Physical Security
Old Spaghetti Factory implements Interface's comprehensive suite of network, voice, and managed intrusion solutions to modernize outdated systems and streamline operations across 40+ locations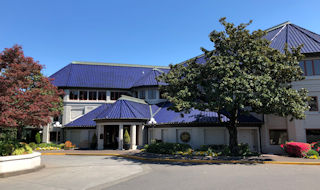 St. Louis, MO (November 9, 2022) — Interface Systems, a leading managed service provider delivering business security, managed network, UCaaS, and business intelligence solutions to distributed enterprises, today announced that The Old Spaghetti Factory (OSF), a family-owned and operated restaurant chain with over 40 locations across 13 states, has chosen Interface's suite of managed services to transform its network, voice and security infrastructure.

Network Upgrade

The OSF IT team wanted to standardize network equipment across all their locations to increase efficiencies and reduce downtime. Since implementing Interface's restaurant-network-in-a-box, which guarantees 99% uptime and includes 4G wireless WAN failover, OSF has experienced significantly better network uptime resulting in improved employee productivity, and better guest experience.

"Interface's restaurant-network-in-a-box has allowed us to upgrade to a high-speed, secure network at all our locations and reduced the need for our employees to spend time troubleshooting network issues," explains Travis Crownover, Director of IT at The Old Spaghetti Factory.

Physical security

OSF's legacy alarm systems were complex to manage and maintain. To improve security, Interface deployed a managed alarm solution. The new solution includes a mobile application that enables OSF employees to arm or disarm alarm systems via smartphones, and easily manage alarm systems at any location they are deployed to without additional training.

The managed alarm solution has streamlined security operations and reduced operating costs. "By making the switch to Interface for intrusion monitoring, we realized a cost savings of at least 30%," says Crownover. "Our restaurants rely on our IT department and Interface has really helped us take a lot of the workload off of our own IT team."

Replacing an outdated phone system

OSF's aging phone systems made operations difficult due to poor call quality and a lack of flexibility when systems failed. OSF chose to replace their phone system with Interface's business VoIP solution. "Interface's phone system gives us improved call quality and the auto-attendant feature allows us to handle customer calls at scale," says Crownover.

Click here for a detailed case study and video testimonial.
---
Retail Cybercrime Surge in the News
Retail Sector Prepares for Annual Holiday Cybercrime Onslaught

Retailers and hospitality companies expect to battle credential harvesting, phishing, bots, and various malware variants.

For companies in the retail and hospitality sector, the holiday shopping season represents their busiest time of year, both for sales and fighting cybercrime threats.

This year is no different, with companies in the sector anticipating that phishing, fraud, credential harvesting, and the ever-evolving malware landscape will cast a shadow over their security posture in the coming months, according to a report published by Retail & Hospitality Information Sharing and Analysis Center (RH-ISAC) this week.

Phishing and Credential Theft

Retailers cited recurring threats as their biggest worries this year, with phishing — which the organizations noted is a year-round concern — a significant worry that remains consistent. In 2020, nearly 20% of retailers said phishing was the most frequently shared threat among their member exchange, Slack, and the core member listserv boards, while the number was 16% in 2021, according to the report.

Of more concern than phishing, however, is what is often a result of that threat activity: credential harvesting, which 42% and 37% say was the most-shared threat in 2020 and 2021, respectively. Retailers also worry about a rise by threat actors in the use of info-stealers that harvest customer data purchase don hacker forums, as well as customer account takeover that typically ramps up over the holidays.

Other types of fraud involving gift cards and loyalty cards — with the former allowing threat actors to remain anonymous and thus difficult to track while shopping — will be a focus this year, as well as fraud related to returning items that were not purchased legitimately.

Retail and Hospitality Defenses

Because of the diversity of the threats the retail and hospitality sector expects to see during the holiday shopping season, the defense tactics they plan to adopt this year also are varied and must encompass both a macro and micro approach to understanding their enemies, they reported. darkreading.com

Grocery Stores Hit By Possible Ransomware Attack
Sobeys, Safeway owner tight-lipped on IT problems impacting pharmacies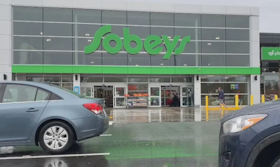 Empire Company owns 1,500 grocery stores all across Canada

Two major Canadian food companies continue to keep mum about information technology problems that have plagued their operations for days and as the silence drags on, some experts say a ransomware attack could be behind the issues.

Empire Company, which owns 1,500 stores across Canada, including Sobeys, Lawtons, IGA, Safeway, Foodland, Needs and other grocery outlets, said Monday an "information technology systems issue" was causing some of its pharmacies to experience difficulty fulfilling prescriptions. Signs posted at some stores also said the gift card and Scene points systems were down.

Meanwhile, Maple Leaf Foods says it's continuing to grapple with the effects of a cybersecurity incident that began having impacts on its operations over the weekend. The company says it's working with cybersecurity experts to resolve the issue and investigate the root cause of the incident.

Silence may be telling

Ritesh Kotak, a cybersecurity adviser and tech analyst, told the CBC's Information Morning Nova Scotia on Tuesday he suspects a breach has taken place at both companies.

"Sometimes it's not the information they give us, it's what they don't give us. And when you use such vague language such as an 'IT incident' and then Maple Leaf Foods comes out and says no, it's a cybersecurity incident and we have hired recovery experts, makes me think that it's probably a third-party system that is used by grocery chains that had some sort of vulnerability in it that was exploited by hackers and hit with ransomware."

If ransomware — malicious software that locks down a system's data until ransom is paid — is indeed the issue facing Maple Leaf or Empire, Kotak said he believes companies should resist paying the ransom because there's no guarantee the hackers will relinquish control of the system, they may demand even more payments, and the money is often used to fund organized crime or terrorist activities. cbc.ca

Cyber Heists, BEC Campaigns, Money Laundering
Instagram Star Gets 11 Years for Cybercrimes Used to Fund His Lavish Lifestyle

Prolific online scammer and social media influencer 'Hushpuppi' sentenced for bank cyber heists, BEC campaigns, money laundering, and more.


A Nigerian man has been sentenced to US federal prison for 11 years for committing various cybercrimes and using the proceeds to fund a luxurious lifestyle — one documented in detail on his popular Instagram account with the handle "Ray Hushpuppi."

The Department of Justice said in a statement the man, whose government name is Ramon Olorunwa Abbas, stole money through an array of cybercrimes, including online bank robberies and business email compromise (BEC). Abbas was also found guilty of running a huge money-laundering operation. In just one 18-month period, Abbas admitted to laundering more than $300 million, the DOJ noted.

"Ramon Abbas, a.k.a. 'Hushpuppi,' targeted both American and international victims, becoming one of the most prolific money launderers in the world," Don Alway, the assistant director in charge of the FBI's Los Angeles Field Office said in the DOJ announcement. "Abbas leveraged his social media platforms — where he amassed a considerable following — to gain notoriety and to brag about the immense wealth he acquired by conducting business email compromise scams, online bank heists and other cyber-enabled fraud that financially ruined scores of victims and provided assistance to the North Korean regime."

One notable ostentatious purchase that made frequent appearances on the now abandoned Hushpuppi Instagram account was a Richard Mille RM11-03 watch, which Abbas had paid $230,000 for with funds he scammed from an unsuspecting business owner. darkreading.com

International Malware-as-a-Service Operation
Newly Unsealed Indictment Charges Ukrainian National with International Cybercrime Operation
A newly unsealed federal grand jury indictment charges Mark Sokolovsky, 26, a Ukrainian national, for his alleged role in an international cybercrime operation known as Raccoon Infostealer, which infected millions of computers around the world with malware.



Sokolovsky, who is currently being held in the Netherlands pursuant to an extradition request by the United States, conspired to operate the Raccoon Infostealer as a malware-as-a-service or "MaaS." Individuals who deployed Raccoon Infostealer to steal data from victims leased access to the malware for approximately $200 per month, paid for by cryptocurrency.

The FBI has collected data stolen from many computers that cyber criminals infected with Raccoon Infostealer. While an exact number has yet to be verified, FBI agents have identified more than 50 million unique credentials and forms of identification (email addresses, bank accounts, cryptocurrency addresses, credit card numbers, etc.) in the stolen data from what appears to be millions of potential victims around the world. The credentials appear to include over four million email addresses.

In March 2022, concurrent with Sokolovsky's arrest by Dutch authorities, the FBI and law enforcement partners in Italy and the Netherlands dismantled the digital infrastructure supporting the Raccoon Infostealer, taking its then existing version offline.

"This case highlights the importance of the international cooperation that the Department of Justice and our partners use to dismantle modern cyber threats," said Deputy Attorney General Lisa O. Monaco. justice.gov

National Cybersecurity Plan
CISA Looks to Future With First-Ever Strategic Plan

The 2023-2025 strategic plan calls for whole-of-nation information sharing, unification within CISA, and more.

The Cybersecurity and Infrastructure Security Agency (CISA) released a strategic plan — a first in CISA's four-year history. The 2023-2025 road map outlines four goals to guide the young organization as it works to grow and to push the nation into a higher level of cybersecurity.

CISA's objectives call for it to "spearhead the national effort to ensure the defense and resilience of cyberspace," help partners protect critical infrastructure and support stronger "whole-of-nation operational collaboration and information sharing." Its final goal looks inward and calls on the agency to become more unified and efficient. govtech.com

Microsoft Quashes Bevy of Actively Exploited Zero-Days for November Patch Tuesday

SolarWinds Faces Potential SEC Enforcement Act Over Orion Breach
---


Amazon Partners with Law Enforcement to Disrupt Counterfeit Networks
Amazon Helps Disrupt Three Major Counterfeit Networks, Protecting Customers Worldwide from Fake Goods

Joint operations with law enforcement led to the seizure of more than 240,000 counterfeit items in China, including fake luxury products, sports apparel, and automotive accessories infringing on BMW, Hugo Boss, Lacoste, Under Armour, and other brands.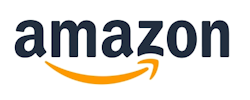 Amazon.com, Inc. today announced the identification and disruption of three counterfeiting operations in China thanks to local Public Security Bureaus (PSB) and intel provided by Amazon's Counterfeit Crimes Unit (CCU). Law enforcement seized more than 240,000 counterfeit items in the Guangdong and Jiangxi provinces. The items were imitations of luxury, sports, and automotive brands. The seizure prevented the fake products from reaching Amazon customers or being sold elsewhere in the supply chain. These seizures of counterfeit goods based on intelligence from Amazon follow similar actions by law enforcement in England and the U.S. that took place in California and New Jersey.

"Our efforts to identify and dismantle counterfeit organizations are working," said Kebharu Smith, associate general counsel and director of the Amazon Counterfeit Crimes Unit. "We appreciate law enforcement acting on our referrals and thoroughly pursuing these cases. These outcomes protect Amazon customers, disrupt the counterfeit supply chain, and halt their illicit proceeds."

Information and intelligence provided by Amazon's CCU to local authorities, including the locations of warehouses and manufacturing facilities, led to the successful identification and disruption of three major counterfeit operations and their upstream suppliers. The main suspects have been detained by local PSBs for further investigation. Any infringing listings connected to these cases have been eliminated.

Upon searching the facilities, law enforcement seized more than 130,000 counterfeit car accessories and fake brand labels that infringed on many brands' intellectual property including BMW, Porsche, and General Motors; nearly 80,000 counterfeit luxury products; and more than 30,000 pieces of counterfeit clothing and fake brand labels that infringed on Hugo Boss, Puma and Under Armour's intellectual property among others. This latest effort adds to the more than 3 million counterfeit products Amazon identified, seized, and appropriately disposed of last year, which included counterfeits sent to Amazon's fulfillment centers in an unsuccessful attempt to sell to Amazon customers.

To learn more information about how Amazon's tools protect brands and fight counterfeiters, click here. businesswire.com

Amazon Could Soon Face Cardboard Box Shortages
Amazon facing UK box shortages for Black Friday as workers vote to strike

Pay dispute at packaging company has seen nearly 700 GMB union members voting in favour of action

Amazon and several other major retailers could be facing possible cardboard box shortages during the busy Black Friday shopping period after workers at a packaging company voted to take strike action as part of a pay dispute.

Nearly 700 members of the GMB union working at DS Smith – which makes corrugated packaging for brands including drinks company Diageo, biscuit maker McVitie's and brewer BrewDog as well as for Amazon – could take industrial action before the end of November.

Many retailers run promotions around Black Friday, the final Friday in November, which is due to take place this year on the 25th of the month. Higher sales volumes lead to increased demand for packaging by retailers as they send their products to stores or customers. theguardian.com

Meta slashes over 11,000 jobs, extends hiring freeze, reassesses real estate needs
Meta Platforms Inc said on Wednesday it would cut more than 11,000 jobs, or 13% of its workforce, as the Facebook parent doubled down on its risky metaverse bet amid a crumbling advertising market and decades-high inflation.

Return fees for online shopping could soon go up. Here's why

Gap to sell Greater China units to e-commerce firm Baozun
---
La Verne, CA: Murder suspect caught while allegedly stealing shopping cart filled with laundry detergent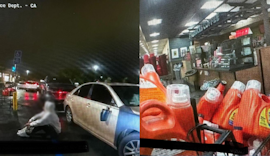 A murder suspect was caught after allegedly stealing a shopping cart jam-packed with laundry detergent in La Verne on Tuesday. The man was seen bolting out of a Vons supermarket on Foothill Blvd. while pushing a shopping cart filled with over 20 large bottles of Tide laundry detergent, said La Verne Police. The store's manager was seen chasing after the man in the parking lot. When the suspect was arrested, police discovered he was wanted for murder with a $2 million warrant out for his arrest from the San Bernardino Sheriff's Office. He was held until detectives from the San Bernardino office took him into custody. The gallons of Tide laundry detergent were safely returned to the grocery store, police said. ktla.com

Ridgecrest, CA: CHP investigators recover over $177k in stolen Home Depot rental equipment
Investigators with the California Highway Patrol (CHP) Central Division Organized Retail Crime Task Force (ORCTF) along with loss prevention and organized retail crime representatives from Home Depot have recovered rental equipment stolen from the home improvement company, which was valued at more than $177,000. On Oct. 25, a Home Depot Rental Fleet Operations Manager, contacted the Central Division ORCTF and requested assistance in recovering five pieces of stolen construction equipment including front loaders and back hoes, which was tracked to a community in Ridgecrest. Through extensive investigative work by the CHP and Kern County Sheriff's Office, a search warrant was obtained for an address within the Ridgecrest community. On Nov. 1, the CHP Central Division ORCTF along with loss prevention and organized retail crime representatives from Home Depot, responded to the outskirts of Ridgecrest, and located all five stolen items. As a result of the search warrant two persons of interest were detained and questioned. ridgecrestca.com

Eastvale, CA: 3 Arrested after Witness alerts Deputies to in-progress Burglary of Amazon warehouse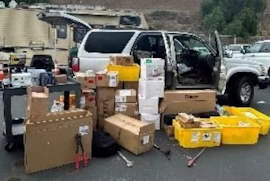 Three people suspected of stealing thousands of dollars worth of packages from an Amazon warehouse in Eastvale were arrested after a witness spotted them sneaking in to the property from the 15 Freeway on Sunday, Nov. 6. Deputies had responded to a burglary in progress at the warehouse in the 5200 block of Goodman Lane on Sunday after a passerby called about the suspects, the Riverside County Sheriff's Department said Monday. The warehouse belonged to Amazon, according to Eileen Hards, a spokesperson for the company. None of the suspects were employees with the company, authorities said. The suspect vehicle was stopped while fleeing on the freeway, and Deputies found around $34,000 in stolen packages inside the vehicle. Burglary tools were also found inside the vehicle. dailybulletin.com

Pilot Mountain, NC: Surveillance video shows burglars ransack Pilot Mountain gun store after car rams entrance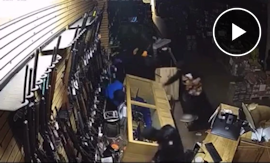 Surveillance cameras captured footage as several people broke into a gun store in Surry County, and the owner is offering a $5,000 reward to help catch those responsible. The video shows a dark-colored sedan pulling into the parking lot of Red Oak Outfitters at 108 Lola Lane in Pilot Mountain. At 9:35 p.m. on Sunday, according to the timestamp on the video, the car rams through the front entrance. Five people get out of the car and run inside while a sixth gets into the driver's seat. Footage from inside the store shows the burglars pushing over a glass display case and rummaging through it. "They stole anywhere between 20-30 guns, two long guns, and a few pistols, then they took off and went towards the Winston-Salem Area," said Tanner Hamilton, owner of the store. myfox8.com

Palo Alto, CA: Men steal $40K worth of Burberry bags from Stanford Shopping Center
Five men who entered a Burberry store at Stanford Shopping Center allegedly threatened employees and stole an estimated $40,000 worth of handbags on Saturday, Palo Alto police said. Police received a call on Nov. 5 at about 6:58 p.m. regarding an in-progress shoplift at Burberry at the shopping center, which is located at 180 El Camino Real. The men, who were not armed, entered the store and took several handbags. They threatened to hurt store employees and pushed a security guard, but no one was injured, Sgt. David Lee said. rwcpulse.com
---

---

Shootings & Deaths
Memphis, TN: Suspect caught on camera firing deadly shots at Oakhaven store

Police have released surveillance video of a man who shot and killed another man at the County Line Store in Oakhaven on Monday night. The victim was discovered in the parking lot of the convenience store in the 4600 block of Tchulahoma Road with several gunshot wounds. He was pronounced dead on the scene. In the store's surveillance video, you can see a man in a white t-shirt and gray jogging pants pull a gun from his waistband and fire the weapon. Investigators said the suspect shot the victim multiple times at close range. The man who was killed has not been identified. wreg.com

Pueblo, CO: Man accused of 2 counts of attempted 1st-degree murder after shooting at a car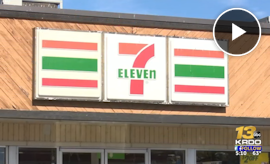 Saturday, November 5, Pueblo officers were called to the 7-Eleven on Northern Ave. regarding a shooting. According to court documents, at around 12:30 A.M, a black Buick Sedan arrived at the 7-Eleven. A woman got out from the passenger side and went into the store. Then, the woman exited the store and went back in. While inside, a Jeep liberty pulled into the parking lot. Eventually, the woman came out of the 7-Eleven and went back inside the car. Court documents state that Juaquin Avila, an 18-year-old, got out of the passenger side of the Jeep Liberty and walked toward the front of the store. Avila reached into his front right pocket or waistband with his right hand and pulled out a handgun. Avila shot several rounds at the Sedan as they were leaving. According to the affidavit, the woman in the passenger seat called 911, stating that she had been shot at 7-Eleven. The woman told police she was already going to a local hospital. Officers went to the local hospital and observed a man lying outside the vehicle with a gunshot wound to his lower leg and left upper arm and an apparent graze to his left ear. Documents say that officers attempted to get statements from both victims but didn't get further information other than it occurred at 7-Eleven. krdo.com

Washington, DC: DOJ: District Man Sentenced to Nine-Year Prison Term for Fatally Shooting Man in Southeast Washington outside Gas Station

---

Robberies, Incidents & Thefts
Cleveland, OH: Car smashes into Cleveland clothing store
Cleveland Police are investigating a potential smash and grab. Just after midnight on Tuesday, a car crashed into the Blueprint Boutique on Superior Avenue at East 33rd Street. When first responders arrived, they tell FOX 8 no one was in the car. There is no word yet if anything was taken from the clothing store.
wdtn.com
Bethesda, MD: Man With Gold Gun, Gold Cadillac Apprehended For Armed Robbery Of Maryland Apple Store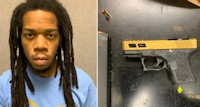 Montgomery County Police charged a Capitol Heights man in connection with an armed robbery of an Apple Store in downtown Bethesda on Oct. 22, police said Monday. Tyrone Lamont Jones, 32, was arrested in Prince George's County on Nov. 3. He is being held in jail without bond, police said. On Oct 22 at about 6 p.m., Montgomery County police officers responded to the Apple Store in the 4000 block of Bethesda Avenue at Bethesda Row for a report of an armed robbery.
patch.com
Rochester, MN: Loaded Gun found in Shoplifting Arrest at Mills Fleet Farm store
The Rochester Police Department says a shoplifting call led to the discovery of a loaded handgun at Fleet Farm Monday morning. Rochester Police Captain Casey Moilanen says officers were dispatched to the store in the 4800 block of Maine Ave. Southeast on the report that loss prevention staff had detained a suspected shoplifter shortly before noon. 25-year-old Logan Johnson was then transported to the Olmsted County Adult Detention Center on suspicion of shoplifting as well as for charges related to 10 active arrest warrants.
krocnews.com
Newark, NJ: DOJ: Essex County Man Charged with Three Armed Robberies of Pharmacies in Elizabeth, New Jersey
Charles Johnson, 28, of Irvington, New Jersey, was charged by complaint with three counts of Hobbs Act Robbery and three counts of using, carrying, and brandishing a firearm during and in relation to a crime of violence.
justice.gov
Baton Rouge, LA: DOJ: Man Sentenced to 292 Months in Federal Prison for Interference with Commerce by Robbery and Gun Charges; Metro PCS and Boost Mobile
Clayton, MO: Thief returns stolen wine with apology, but $1,000 still missing from St. Louis stores
Wichita Falls, TX: Eggnog robber fights with store security, pleads 5th Amendment
● Amazon – Eastvale, CA – Burglary
● C-Store – Alexandria, LA – Armed Robbery (1 of 3)
● C-Store – Alexandria, LA – Armed Robbery
● C-Store – Alexandria, LA – Armed Robbery
● Cellphone – Philadelphia, PA – Armed Robbery
● Clothing – Cleveland, OH – Burglary
● Gas Station – Crestwood, IL – Armed Robbery
● Grocery – Wichita Falls, TX – Robbery
● Guns – Pilot Mountain, NC – Burglary
● Handbags – Palo Alto, CA – Robbery
● Hardware – Hollywood, MD – Robbery
● Jewelry - Daly City, CA - Burglary
● Jewelry - Fredericksburg, VA - Robbery
● Jewelry - Richmond, VA - Robbery
● Jewelry - Daly City, CA - Robbery
● Jewelry -Plantation, FL - Robbery
● Jewelry -Pleasanton, CA - Robbery
● Jewelry -Tacoma, WA - Robbery
● Liquor – Moorhead, MN – Burglary
● Liquor – Hollywood, MD – Robbery
● Liquor – Norfolk, VA – Burglary
● Liquor – Norfolk, VA – Burglary
● Liquor – Pontotoc, MS – Armed Robbery
● Restaurant – Greensboro, NC – Robbery
● Restaurant – Enfield, CT – Armed Robbery (Subway)
● Restaurant – Bethesda, MD – Robbery (Panera)
● Vape – Lexington, KY – Armed Robbery
● Walmart – Jackson, MS – Robbery
Daily Totals:
• 21 robberies
• 7 burglaries
• 0 shootings
• 0 killed

---

None to report.

Submit Your New Hires/Promotions
or New Position
See all the Industry Movement
---




Feature Your Job Here For 30 Days -
70% Aren't On The Boards
Post your job listing
---
Featured Job Spotlights
An Industry Obligation - Staffing
'Best in Class' Teams

Every one has a role to play in building an industry.
Filled your job? Any good candidates left over?
Help your colleagues - your industry - Build 'Best in Class' teams.

Refer the Best & Build the Best
Quality - Diversity - Industry Obligation

---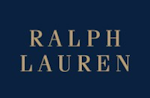 Asset Protection Associate
D.C. Area - posted November 4
The Asset Protection Associate (APA) is responsible for the detection, apprehension, or deterrence of customer and associate activity that could result in a loss to Ralph Lauren. APAs are also responsible for ensuring a safe environment for all customers, associates, and vendors. APAs promote and monitor compliance to Polo Ralph Lauren policies and procedures related to theft prevention, safety, and inventory control...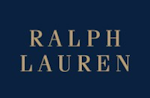 Asset Protection Associate
Riverhead, NY - posted November 4
The Asset Protection Associate (APA) is responsible for the detection, apprehension, or deterrence of customer and associate activity that could result in a loss to Ralph Lauren. APAs are also responsible for ensuring a safe environment for all customers, associates, and vendors. APAs promote and monitor compliance to Polo Ralph Lauren policies and procedures related to theft prevention, safety, and inventory control...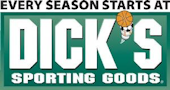 District Loss Prevention Manager - Seattle District
Seattle, WA - posted October 31
DICK'S Sporting Goods is seeking a Big Box Retail District Loss Prevention Manager to oversee LP functions in the Seattle district. You will be responsible for driving company objectives in profit and loss control, sales performance, customer satisfaction, and shrink results. District LP Managers are responsible for leading LP functions within a specific operations district and for collaborating with Store Operations and HR in an effort to prevent company loss...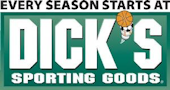 Store Loss Prevention Manager
Sunnyvale, CA - posted October 31
Store Loss Prevention Managers are responsible for leading Loss Prevention functions within a specific location and for partnering with Store Operations in an effort to prevent company loss. You will be responsible for driving company objectives in profit and loss control, sales performance, customer satisfaction, and shrink results...



Area Asset Protection Manager - South New Jersey
South New Jersey - posted October 11
In this role, you will embody Do The Right Thing by protecting People, Assets, and Brands. You will work in an energized, fast paced environment focused on creating a safe environment for our employees, teams, and customers; this is critical to driving our Brand Power, Enduring Customer Relationships, and exuding our commitment to Team and Values...



Field Loss Prevention Manager
Seattle, WA - posted September 27
The Field Loss Prevention Manager (FLPM) coordinates Loss Prevention and Safety Programs intended to protect Staples assets and ensure a safe work environment within Staples Retail locations. FLPM's are depended on to be an expert in auditing, investigating, and training...



Sr. Manager, Brand & Asset Protection - West
Pacific Northwest or California - posted August 29
As the Senior Manager of Brand and Asset Protection for North America, you will part of an innovative Asset Protection team, whose mission is to prevent, identify and mitigate risks to our business. You will support with the creation of foundational asset protection programming and will lead its delivery to our North American store base...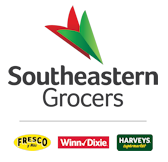 Region AP Manager (Florida - Treasure Coast Market)
Jacksonville, FL - posted June 17
Responsible for managing asset protection programs designed to minimize shrink, associate and customer liability accidents, bad check and cash loss, and safety incidents for stores within assigned region. This position will develop the framework for the groups' response to critical incidents, investigative needs, safety concerns and regulatory agency visits...



Corporate Risk Manager
Seattle, WA / Tacoma, WA / Portland, OR - posted June 14
Summary of Role and Responsibilities: A proactive approach to preventing losses/injuries, whether to our employees, third parties, or customer's valuables. They include but are not limited to cash in transit, auto losses, or injuries....



Physical Security Operations Center Leader
Columbia, MD - posted June 8
The primary purpose of this role is to partner, lead and manage a Central Station/Physical Security Operations Center driving operational execution and enhancements to ensure effectiveness and a positive customer experience. This individual is also responsible for leading a team of operators providing professional and accurate responses...



Loss Prevention Specialists (Store Detective)
Albany, NY; Hyannis, MA; Burlington, VT; Hartford, CT
- posted May 6
Detect and respond to external theft and fraud by working undercover within the store(s) you are assigned to. Working as a team with store management and associates in combating loss in the store(s). Developing and analyzing external theft trends, utilizing information in company reports and information gathered from store management and associates...

Retail Asset Protection Associate
Medford, MA; Brockton, MA; East Springfield, MA
- posted May 6
The Asset Protection Greeter role is responsible for greeting all customers as they enter the store, ensuring that customers see the Company's commitment to provide a safe and secure shopping environment, as well as deterring theft, shoplifting, or other dishonest activities...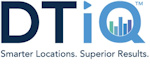 Regional Loss Prevention Auditor
Multiple Locations - posted April 20
The Regional Loss Prevention Auditor (RLPA) is responsible for conducting operational audits and facilitating training meetings in our clients' locations. The audit examines operational controls, loss prevention best practices, and customer service-related opportunities...
---

Featured Jobs

---

---

Sometimes when you're moving so fast and dealing with the mistakes of the day, the frustration levels peak and one can tend to forget that sometimes you've just got to stop, listen and take a breath and maybe talk to a friend about it all. If it's a good friend, they'll bring you back into focus and make sure you don't react too aggressively and make the mistakes even worst. There aren't many friends like that nor ones that you can absolutely trust. But if you've got a couple, make sure you thank them as well for taking the time.


Just a Thought,
Gus




(content subject to approval)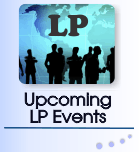 ---

Recruiting?
Get your job e-mailed to everyone... everyday
Post on our Featured Jobs Board!
Not getting the Daily?
Is it ending up in your spam folder?
Please make sure to add d-ddaily@downing-downing.com to your contact list, address book, trusted sender list, and/or company whitelist to ensure you receive our newsletter.
Want to know how? Read Here



36615 Vine Street, Suite 103
Willoughby, OH 44094
440.942.0671
copyright 2009-2019
all rights reserved globally