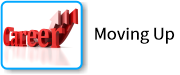 ---
Jeremy Barlow named Security TTU Manager for Interface Systems

Jeremy comes to Interface Systems after an extensive background in retail LP/AP. Before joining Interface, he spent more than eight years with James Avery Jewelry as Regional LP Manager. Prior to that, he spent a year with 7-Eleven as Corporate Investigations Supervisor. Earlier in his career, he held LP/AP roles with Staples, The Home Depot, Mervyns, HomeBase, Shopko, and Sears. Congratulations, Jeremy!

Corey Runt promoted to Senior Mgr - Reporting, Analytics, & Investigations for American Freight Furniture, Mattress, Appliance


Corey has been with American Freight for more than three years, starting with the company in 2019. Before his promotion to Senior Manager - Reporting, Analytics, and Investigations, he served as Manager, Asset Protection & Safety for the company. Prior to that, he spent 16 years with Sears in various LP/AP roles, including District Manager, Asset Profit Protection, Senior Analyst, Asset & Profit Protection, and District LP Manager. Congratulations, Corey!

See All the Executives 'Moving Up' Here

Submit Your New Corporate Hires/Promotions or New Position

---

---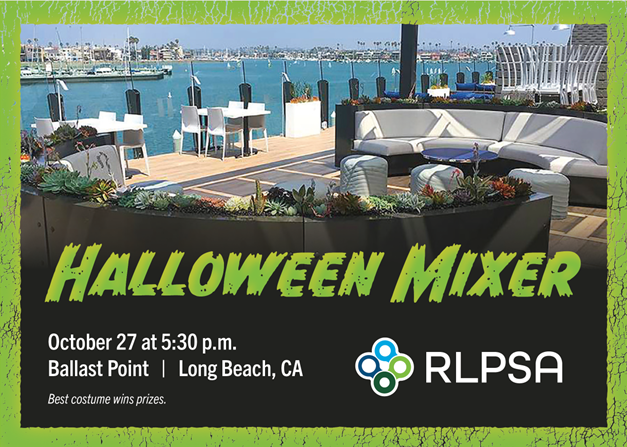 Join RLPSA and FIRMA powered by RLPSA for a night of networking and FUN October 27 at Ballast Point, Long Beach. Make sure you're dressed in your Halloween best as we're giving prizes for best costume!
---

The U.S. Crime Surge
The Retail Impact

INFORM Consumers Act Makes NDAA Final Cut



Michael Hanson, RILA senior executive vice president, public affairs, at the Retail Industry Leadership Association (RILA) issued the following statement in response to the news that the INFORM Consumers Act was included in the Senate's 2023 National Defense Authorization Act (NDAA):

"RILA applauds the inclusion of the INFORM Consumers Act in the Senate's NDAA substitute. It is an extraordinary step towards curbing the growth of organized retail crime. This bipartisan legislation will modernize consumer protection laws, increase transparency and accountability, and make it much harder for criminals to sell counterfeit and stolen products to unsuspecting consumers.

"Retailers thank Senators Dick Durbin and Bill Cassidy for their tireless efforts on this critical issue that will help deter organized retail crime and protect American families, communities, and retail employees. We look forward to working with members of Congress to see this pivotal piece of legislation makes it to the president's desk." rila.org

Chicago Crime Closures
We must rein in violent crime to help those who need economic opportunity

Businesses are moving out of cities and neighborhoods with rising crime rates.

Americans are more worried about crime than they have been in decades. A recent poll found that 8 in every 10 Americans say they worry about crime either "a great deal" (53%) or "a fair amount" (27%).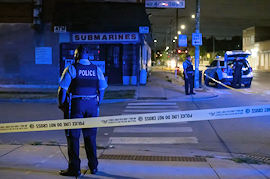 This fear is driving businesses large and small out of cities and neighborhoods with rising crime rates. By abandoning these high-risk locations, these businesses take with them any job opportunities they provide to poorer residents.

Local and state governments must focus on reducing violent crime, not just as necessary to protect human life but also because doing so is a prerequisite to real economic opportunity in poor communities.

Increased concern about crime has followed a sharp increase in violent crime, especially homicides over the last six years. In 2021, 12 major cities saw their deadliest year on record. Chicago had its deadliest year in a quarter century.

McDonald's President and CEO Chris Kempczinski noted that out-of-control violent crime, homelessness and drug overdoses in Chicago were negatively impacting both McDonalds' restaurant locations and corporate recruitment to the city. He's committed to staying in Chicago, but other companies across the country are already closing down retail locations in areas experiencing surges in crime.

Starbucks announced it would close 16 locations in Portland, Seattle, Los Angeles, Philadelphia and Washington, D.C., over safety concerns. Walgreens is closing five stores in San Francisco due to rampant crime. Small businesses from Seattle to Minnesota are citing crime as the reason they're closing their doors. chicago.suntimes.com

Colorado Springs Wages War on ORC
Opinion: Put retail theft on your radar
If you own a retail establishment and have been hit by shoplifters (maybe several times) in the past year or so, you're not alone. The U.S. Chamber of Commerce reported late last month that "[o]ver half (56%) of small businesses in the retail sector say they have been victims of shoplifting in the past year," according to survey results released Sept. 22 by the chamber. "Fifty percent of small retailers say the issue has gotten worse over the past year," the organization said, adding 46 percent of impacted small businesses have been forced to increase prices over the past year as a result.

This barely preceded the Colorado Springs Police Department's news release stating it "has identified an ongoing rise in retail crime across the City of Colorado Springs, although this situation is occurring across the entire nation. Law Enforcement has identified a nexus between retail theft cases and drug use, often tied to the Fentanyl crisis occurring in our community."

The same day the U.S. Chamber released its survey results, CSPD's "Divisional Detectives and Patrol Officers partnered with area retailers for a targeted Shoplifting Deployment," according to a police-issued news release. "The deployment partnered with local loss prevention employees at various retail stores to identify in progress shoplifts and have law enforcement contact the shoplifters, detain, and arrest or cite the shoplifters when it applied. The goal of the targeted deployment was to address multiple shoplifting hot spots across the city."

"The Chamber has also urged state and local governments to prosecute these theft rings and enact policy changes that would help law enforcement and prosecutors arrest and prosecute these criminals," according to the chamber's news release. csbj.com

Impact of the FBI's Crime Data Reporting Gap
FBI crime data gaps and inconsistent media coverage make it difficult to determine whether crime is truly surging
In New York City, murder and shooting incidents are down relative to last year, though violent crime in general is up. Last year, the city saw lower crime across the board than two or three decades ago, though, again, it's now up relative to 2020.

Data released by the FBI on Wednesday suggested that violent crime nationally didn't increase much in 2021 relative to 2020. That comports with recent figures from crime victimization data from the Bureau of Justice Statistics (BJS), which indicated that reported violent crime was flat in 2021 and down from before the pandemic.

Discussion of crime in the United States is hampered by broadly inconsistent and uneven reporting of crime data. Some jurisdictions, like New York or Los Angeles (where violent crime is essentially flat, year-over-year) report data regularly. The national measure compiled by the FBI has seen declining participation (thanks in part to a change in what it collects) even as it operates at a substantial delay.

What's left, then, is largely anecdotal. Stories of violent incidents, always catnip for newscasts, are used to portray a sense of crime that may or may not comport with reality. And Fox News has been very active in trying to portray exactly that sense.

The lack of data is an opportunity for those who might find it useful to suggest that crime is out of control. Though it's hard to contextualize individual acts of criminality, it's easy to cast those individual acts as representative of broader trends. washingtonpost.com

Chicago PD is Reacting

Deployment to 55 Areas - Using ShotSpotter Tech - Using Businesses CCTVs
Community Engagement, 'Surgical' Policing Credited for Drop in Chicago Gun Violence
In Chicago, shootings are down 20 percent through the end of summer and homicides have fallen 16 percent, with the city's police crediting the success to greater community engagement as well as a new, more surgical deployment of officers to 55 specific areas where half of all shootings and homicides occur, report Meghan Mistry and Julia Cherner for ABC News.

Chicago invested $1.4 billion to revitalize South and West side communities, which are disproportionately affected by crime,

Meanwhile, police investigations are utilizing "ShotSpotter" technology, where sound sensors are placed throughout Chicago to detect and locate gunfire, and a greater reliance on camera footage from businesses and homes, to solve and prevent violent crime. thecrimereport.org

Police Chief Hails Success With Curfew
Prince George's juvenile curfew enforcement will extend to end of year
The curfew, which began Sept. 9 for those younger than 17, was set to expire Wednesday before county officials said they would continue to enforce the regulation.

Alsobrooks and Police Chief Malik Aziz at a news conference hailed the curfew as a success, saying certain crimes have gone down, parents became engaged and community members came together to keep young people safe.

Officials said overall crime decreased by 20 percent during the hours of curfew in the first month of enforcement, between Sept. 9 and Oct. 11, compared to the previous 30 days. Officials also said carjackings, contact shootings and violent crime in general also dropped, citing broad percentages.

The specific impact of the curfew, however, is unclear. Crime often dips at this time of year before rising as the holiday season begins, according to a review of data since 2017 by The Washington Post. washingtonpost.com

Former NY Governor says he's never felt more unsafe in NYC amid crime crisis

Shooting outside NY GOP gov nominee's home sharpens debate over crime & guns

---

COVID Update

624.1M Vaccinations Given
US: 98.6M Cases - 1M Dead - 95.8M Recovered
Worldwide: 627.8M Cases - 6.5M Dead - 607.3M Recovered


Private Industry Security Guard Deaths: 362
Law Enforcement Officer Deaths: 811




Why We're Seeing So Many Aggressive Consumers
New Research Points to the Pandemic and, Well, Everything

It's official: The pandemic turned us all into jerks
You've probably felt it. More than two years into the coronavirus pandemic, the world just feels all-round grumpier. Misanthropic. Maybe even antisocial. People get into fights on airplanes, drive wildly. We all have a little less time for one another's nonsense. It's the prickling sense that someone might snap at you at any moment — or that you might do the snapping.

Well, you're not wrong. New research published in the journal PLOS One finds that the personalities of Americans have, in fact, changed. They've gotten more unpleasant. We're more argumentative, less diligent in our home and work lives, less likely to strike up a conversation with a stranger or call an old friend, and less excited about new things. COVID-19 turned us into jerks.

But unlike other disasters, this one didn't come and go in a few days or weeks, like a hurricane or a flood. And the longer it dragged on, the more of a toll it took on our personalities. "The only thing that went wrong," says Brent Roberts, a psychologist and expert in personality change at the University of Illinois, "is the goddamn pandemic kept going." In this theory, time is the unaccounted-for variable in the disaster-personality equation. Our early spirit gave way to despair. And our personalities took a turn for the worse.

But Sutin isn't sure the changes can be blamed on COVID alone. It's impossible to untangle the pandemic from — well, everything. "This was an American sample, so looking at all of the events of the last two and a half years, a lot of things have been going on," Sutin says. Black Lives Matter, January 6, record-breaking heat waves, hurricanes, soaring inflation, stock-market crashes — are you feeling depressed yet? Less agreeable? More introverted? businessinsider.com

Is this Finally the Year of the 'Twindemic'?
U.S. hospitals brace for an unprecedented winter of viruses
Hospitals nationwide are preparing for another winter with Covid — the first one that's also expected to include high levels of influenza and other respiratory illnesses that have simmered quietly in the background for the past two years.

Flu cases are already rising in parts of the U.S., according to the Centers for Disease Control and Prevention. Pediatricians, too, are seeing a growing number of children sick with respiratory syncytial virus, or RSV, and enteroviruses.

And despite a downward trend in Covid, tens of thousands of new cases are still being diagnosed every day. The convergence of viruses is hitting health care systems as they're forced to reckon with staffing shortages that worsened during the pandemic. nbcnews.com

COVID in California: More than 40% of Americans lied about infection
More than four in 10 Americans surveyed report that they misled others about whether they had COVID-19 in order to "feel normal" and avoid restrictions.

City of Seattle to lift COVID emergency at the end of October

70 Cities & Tens of Millions in China's Zero COVID Lockdowns

---

Yesterday's Stepchild Has Become Today's Future Risk
And you never know what the future holds in store

One of Fastest Growing Job Sectors in U.S.
Not Just in Retail But in Entire U.S.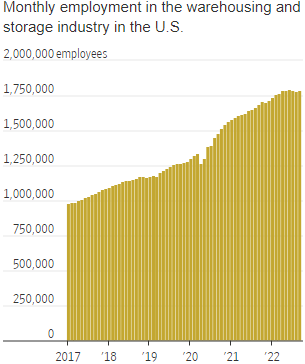 Warehousing and transportation has been one of the fastest-growing jobs sectors in the country in recent years, as booming e-commerce demand driven by Covid-19 pandemic lockdowns pushed companies to fill up distribution space to get goods closer to consumers.

Warehousing and storage companies added nearly 100,000 jobs over the past year, according to the Bureau of Labor Statistics, and employment in the sector has doubled since 2016, reaching nearly 1.8 million workers in September 2022, according to BLS.

Questions about the working conditions at warehouses have also grown as the sector has expanded, with companies coming under growing scrutiny over the physical demands of work in the sprawling industrial buildings. Companies have faced questions over the treatment of workers in jobs that can require long hours of walking and lifting. wsj.com

Editor's Note: Which gives rise to a whole set of increased risk for the AP teams and service providers.

From safety issues, workers compensation claims, the rising unionization efforts, business continuity and crisis management, workplace violence, automation and its impact on job force reductions, and the need for more concentrated effort, payroll, and budget to manage the growth. All the while ensuring a safe and positive work environment for the associates. Because it's going to continue to grow and double again regardless of the economic dips and peaks.

Just look at what happened at Amazon in the last week and just yesterday. -Gus Downing

Three Amazon Warehouses Have Mysteriously Caught Fire in One Week
A fire has broken out at an Amazon facility for the third time this week, according to union organizers.

Christian Smalls, president of the Amazon Labor Union, tweeted that the ALB1 fulfilment center in Albany, New York, was on fire early Thursday morning.

On Monday, Amazon employees in Madison, Alabama, were evacuated after a fire broke out in a warehouse, according to local news station WAFF.

Also on Monday, a fire that originated in a trash compactor disrupted operations at an Amazon warehouse in the Staten Island borough of New York City. The Staten Island facility voted to unionize earlier this year. newsweek.com

Amazon suspends at least 50 Staten Island union workers after protest over warehouse fire
Approximately 100 workers held a sit-down protest at the facility's main office, demanding to be sent home with pay. "They were saying 'we don't feel safe, we don't feel safe to work,'" Palmer explained.

The workers – who are suspended indefinitely as Amazon probes the incident – were notified by email and phone that their security badges would be unusable during the investigation. The number of suspensions may increase over the coming days.

Warehouse workers at a separate facility near Albany will be voting in their own union election next week. foxbusiness.com

Amazon workers hold walkouts on Prime Day in Georgia and Illinois

Protests took place at four Amazon warehouses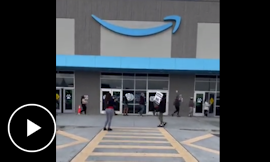 Amazon workers staged walkouts at four of the e-commerce giant's warehouses Tuesday, making demands of the company as it launched its second Prime Day of the year.

The first protest took place in the morning at the retailer's Stone Mountain, Georgia, site, where workers marched outside with signs in front of the building.

Amazon workers at two distribution centers in Joliet, Illinois, also held walkouts over their lunch breaks on Tuesday.

The employees in Joliet were joined by Black Workers Matter Chicago, the Teamsters union and other groups. At one point, the demonstrators blocked trucks from entering the facility.

The small protests in Georgia and Illinois on Tuesday appear to be isolated. To put the demonstrations in perspective. foxbusiness.com

German union calls on Amazon workers to strike during sale

Starbucks' Union War as Activists Launch 'Pumpkin Spice Labor' Movement

Their video which Starbucks Workers United incorporated in a duet, was watched by nearly 25 million people.

Starbucks Ex-Manager Says to NLRB Judge in testimony - He Was Told to Punish Pro-Union Employees
David Almond, who managed a series of Buffalo-area cafes, testified under oath to a National Labor Relations Board judge in August that Starbucks higher-ups listed names of employees the company had determined supported the union, and told him to punish them. The transcript of Almond's testimony was obtained by Bloomberg through a Freedom of Information Act request.

Starbucks Workers United has filed labor board claims accusing the company of illegally terminating more than 80 of its supporters, including a prominent activist in the Buffalo region recently fired for refusing to remove a suicide awareness pin. bloomberg.com

Editor's Note: We haven't experienced this type of nationalized activity since the 70's. Which is when I was starting my career in retail security and worked thirteen union strikes. With the independent Teamsters, the trucking industry nationwide, did a wild-cat walk out because of the Carter administration's gas prices. With all the truckers nationwide joining in.

It was the scariest experience not just for me but for everyone. As people would throw rocks from over passes at scab truck drivers, killing a number of them. And hundreds of protestors blocking warehouse gates blocking trucks. While security rode shot gun in the cabs during routes to stores and join a line at the gates during the protests.

Not that that would happen again. But the unions are gaining steam as the economic gaps widen and inflation continues.

Bottom line is LP has to be aware and have a plan at every retailer. -Gus Downing
---

eBay's Former Global Security Team Gets Fed. Prison For Harassing of Journalists
There's no parole in Federal prisons

Two Former eBay Employees Sentenced for Aggressive Cyberstalking Campaign


BOSTON – Two former employees of eBay, Inc. were sentenced today for their roles in a cyberstalking campaign targeting the editor and publisher of a newsletter that eBay executives viewed as critical of the company.

Stephanie Popp, 34, of Louisville, Ky., eBay's former Senior Manager of Global Intelligence, was sentenced to one year and one day in prison and two years of probation.

Stephanie Stockwell, 28, of Redwood City, Calif., the former manager of eBay's Global Intelligence Center, was sentenced to two years of probation, with one year to be served in home confinement.

On Sept. 29, 2022, co-conspirator James Baugh was sentenced to 57 months in prison, two years of supervised release and was ordered to pay a fine of $40,000. Also on Sept. 29, 2022, co-conspirator David Harville was sentenced to two years in prison, two years of supervised release and was ordered to pay a fine of $20,000. Co-conspirators and former eBay employees Philip Cooke, Brian Gilbert and Veronica Zea previously pleaded guilty for their roles in the conspiracy to cyberstalk the victims. Cooke was sentenced in July 2021 to 18 months in prison. Gilbert and Zea are awaiting sentencing.

Continue Reading the Details

Long Island 'boutique' & website owner nabbed with $40M in fake designer goods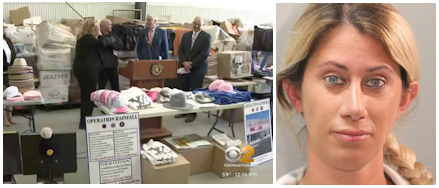 Lindsay Castelli, 31, of Smithtown sold faux Gucci, Chanel, Prada, Dior, Ugg, and Louis Vuitton knock-offs to scores of unsuspecting customers through Web sites and her store, Linny's Boutique in Plainview, officials said.

Nassau County detectives recovered 22 printing presses at the store that were used to create "thousands of synthetic heat-sealed counterfeit labels," which Castelli would then attach to the cheap clothing items before jacking their price way up, police said.

"This was a sophisticated operation operating two fashion merchandise companies, Christian Salvatore New York and Linny's Boutique,'' she said, according to CBS.

Castelli was arrested Oct. 7 after a year-and-a-half-long investigation by Postal Inspectors in Operation Rainfall.

If convicted, she could face up to three years in prison, prosecutors said. nypost.com

INFORM Consumers Act Making the News Across the Country
Senate mulls bill targeting online sales of counterfeits and stolen goods
Major retailers have gotten their wish with a bill meant to curb counterfeit and stolen productions added to the Senate's defense spending authorization.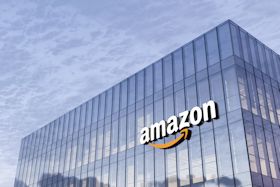 The "INFORM Consumers Act," first introduced in the Senate in March 2021, would require online marketplaces to collect, verify, and disclose certain information from high-volume, third-party sellers.

Amazon initially opposed the bill for its focus on online third-party marketplaces (Amazon's marketplace is by far the largest in the U.S.). The company also said last spring that the bill favored "large brick-and-mortar retailers, at the expense of small businesses that sell online, while doing nothing to prevent fraud and abuse or hold bad actors accountable."

By the fall, Amazon had thrown its support behind a modified House of Representatives version of the bill. Yet Amazon still knocked "big-box retailers like Walmart and Home Depot, and their respective lobbying groups" for what it described as "push[ing] legislation at the federal and state levels with the purported goal of preventing the online sale of counterfeit items and stolen goods" but that favored brick-and-mortar retail.

The latest Senate bill has the support of both Amazon and its rivals. Last week, Amazon signed a letter along with RILA, NRF, Walmart, Target and scores of other large retailers calling on Congress to add the Inform Act to the defense spending bill.

"This common-sense legislation is critical in helping law enforcement, manufacturers, retailers, and online marketplaces of all sizes work together to protect consumers from bad actors peddling counterfeit and stolen goods," the letter stated.

The bill, as the letter notes, mandates verification of a seller's identity as a means to deter third-party sellers from pushing stolen and fake goods in e-commerce marketplaces.

The defense bill is currently up for debate in the Senate. retaildive.com

Editor's Note: Now we see if it makes it through the Senate and then through the budget review process. Which is where a lot of add on's, which this amendment would be considered, are cut in last minute deals.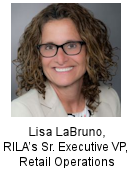 With both trade associations, the NRF and RILA, pressing it just might make it through. Which will be an industry second. Right behind the EMV transition. After hundreds of millions in fraud in a very short time, as a result of advances in technology fraudsters capitalized on. And dare I say, mostly driven by the Eastern Bloc countries, all protected by Russia.

But the true reason and driving force for the success, even at this point, has to be given to the Buy Safe America effort orchestrated by RILA's Lisa LaBruno, Esq. the senior executive vice president for retail operations at the Retail Industry Leaders Association (RILA) where she is responsible for driving the association's asset protection, supply chain, e-commerce, and corporate social responsibility offerings on behalf of member retailers.

Another Supply Chain Crisis in the Making?
Rail union rejects deal brokered by White House, renewing possibility of U.S. strike
A union representing about 12,000 rail workers on Monday voted down a tentative contract that was brokered by the White House last month ahead of a possible rail strike.

This vote will force the two sides back to the negotiating table and creates the possibility of a nationwide strike. The potential work stoppage could paralyze the nation's supply chain and transportation rail service later this fall as the U.S. enters peak holiday season.

Four unions have ratified contracts based on the agreement brokered by the White House, while seven have votes pending on the deal. The eleven unions represent about 115,000 rail workers. abcnews.go.com

Kohl's, Target and Best Buy announce Thanksgiving closures

Dollar Tree, Family Dollar look for a few thousand good people

Kroger to hire thousands ahead of the holiday season

BJ's opens new headquarters in Marlborough, Mass


Quarterly Results

LVMH Q3 sales up 19%, YTD sales up 28%

---

Senior LP & AP Jobs Market
Corporate Director, Asset Protection job posted for Luxottica in McDonough, GA


The Director of Asset Protection (AP) is a leader at the EssilorLuxottica organization who is responsible for protecting EssilorLuxottica employees and merchandise. The Director of AP develops and ensures execution of the overall security strategy, implements programs to protect employees and property, supervises and trains the AP team, oversees investigations, manages vendor relationships, cultivates partnerships, maintains high team morale, ensures a robust visitor control program, and has oversight of physical security systems and related technologies to include alarms, metal detectors, access control systems, and CCTV systems and strategies. jobs.luxottica.com

---

In Case You Missed it

Returnless Refunds:
4 Risks & How to Mitigate Them

By: Michele Marvin, VP of Marketing, Appriss Retail

Download Order Claims:
A Growing Source of Ecommerce Fraud.





All the News - One Place - One Source - One Time

Thanks to our sponsors/partners - Take the time to thank them as well please. If it wasn't for them The Daily wouldn't be here every day for you.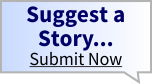 ---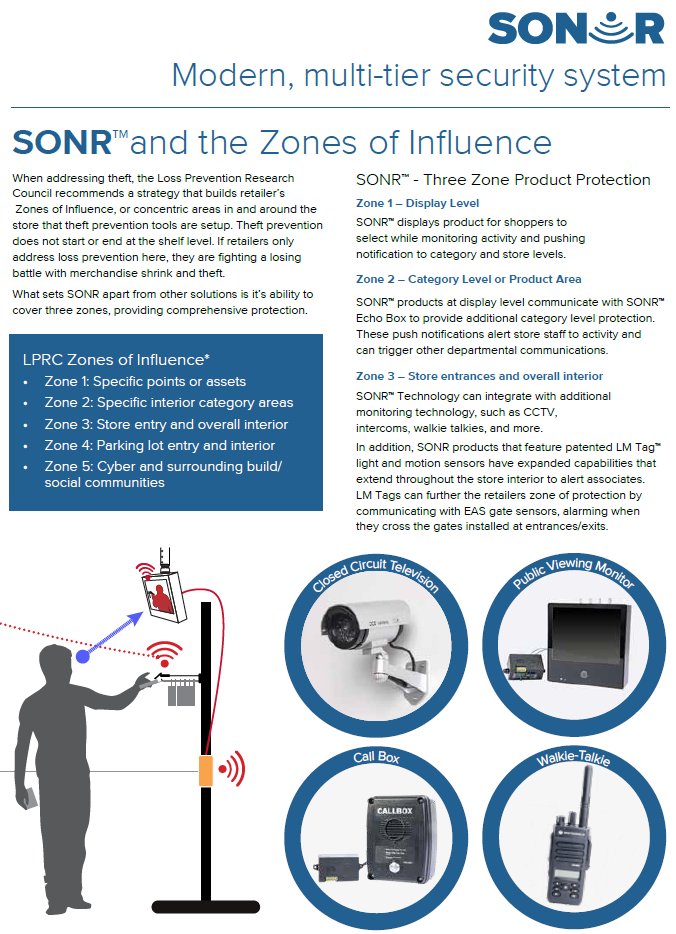 ---
October is Cybersecurity Awareness Month

Weekly Topic: The Insider Threat

What Are the Types of Insider Threats?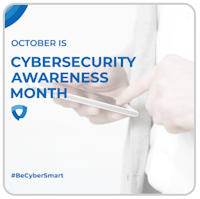 Negligence – An insider of this type exposes an organization to a threat through carelessness. Negligent insiders are generally familiar with security and/or IT policies but choose to ignore them, creating risk for the organization.

Accidental – An insider of this type mistakenly causes an unintended risk to an organization. Organizations can successfully work to minimize accidents, but they will occur; they cannot be completely prevented, but those that occur can be mitigated.

Intentional Threats - Intentional threats are actions taken to harm an organization for personal benefit or to act on a personal grievance. The intentional insider is often synonymously referenced as a "malicious insider." The motivation is personal gain or harming the organization.

Learn more here about insider threats here

---

Cyber-Related Complaints Up 180%
Is the cyber insurance industry on the brink of collapse?

An industry that is too important to fail suffered claims of almost $7 billion in 2021 and now looks to take the lead in reducing client risk.

The cyber insurance industry, battered by a seemingly unending onslaught of claims, is reaching a breaking point. According to the FBI's latest Internet Crime Report, cyber-related complaints have increased by more than 180% over the last 5 years, resulting in $18.7 billion in losses.


Last year, some carriers ended up paying out more in claims than they received from premiums. As a result, the industry is now demanding that customers reduce their exposure or face steep price increases or quite possibly cancellations.

No longer optional

Survival of the cyber insurance industry is paramount. According to the National Cyber Security Alliance, 60% of small to medium businesses (SMBs) fold within six months of a cyberattack. The irony is that while SMBs cannot afford to go without cyber insurance, many soon won't be able to afford the insurance itself.

Business owners and CEOs are feeling the seriousness of the situation when their renewal letters arrive. Premiums – which increased by as much as 300% in 2021, according to a report by Risk Placement Services Inc. – are expected to escalate at an even more dramatic pace moving forward. At the same time, insurers are adding exclusions, limiting coverage, and some are even exiting the market entirely.

In the past, almost all incidents were covered regardless of fault. Today, if a company fails to properly train employees or demonstrates poor security hygiene and gets hacked, its claim may be denied and future access to coverage could also be in jeopardy.

Dramatic rise in attacks

The cyber insurance industry may have become a victim of its own success. As insurers began to offer more coverage, businesses may not have felt the need to be as vigilant in their defenses. Often, they would quickly pay ransomware assuming they would be reimbursed. As a result, cybercriminals may have become incentivized to target companies with cyber insurance policies in place. securityinfowatch.com

The Feds Sound the Alarm Over Chinese Hackers
Chinese hackers have become more brazen, prompting an NSA advisory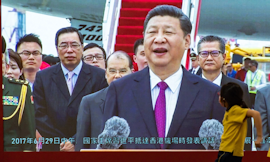 Increasingly bold Chinese state-sponsored hackers are actively using known vulnerabilities to gain access to sensitive networks, a dynamic National Security Agency cyber chief Rob Joyce called a "major threat" to critical infrastructure and election security on Thursday.

China has become "really brazen, doubling down on their activities to steal intellectual property and compromise sensitive networks," Joyce told reporters Thursday. "They establish persistence and move laterally across the interconnected networks so malicious state sponsored activity is a major threat to U.S. critical infrastructure, election systems, national security systems and the Department of Defense along with the defense industrial base that we help protect."

The advisory is the fourth of its kind to be released since 2020. Joyce said officials decided to emphasize the known vulnerabilities now in part because NSA has noticed them being exploited recently by "actors of concern with sufficient capabilities to compromise and expand beyond the initial access to the vulnerable networks."

Joyce said the advisory is meant to put network owners on alert so they patch vulnerabilities as soon as possible. The advisory lists several known vulnerabilities that are being exploited by China, including Log4j, a vulnerability in a widely-used logging library that CISA Director Jen Easterly has said is one of the "most serious I've seen in my entire career."

Chinese hackers are targeting government and critical infrastructure networks with an "increasing array of new and adaptive techniques," according to the advisory. Some of these techniques pose a significant risk to telecommunications providers and other information technology organizations in addition to the defense sector and critical infrastructure organizations. cyberscoop.com

Equifax breach settlement for 147 million consumers after five years
Victims of the massive Equifax breach that rocked the consumer credit-scoring industry five years ago are finally beginning to receive updates about their forthcoming settlement payments.

In 2017 the personal information of an estimated 147 million consumers was exposed, some of it super sensitive. Equifax agreed to pay up to $425 million "to help people affected by the breach."

Individual cash payments were capped at $125 each, but because of the large number of people who applied for claims, what you actually get is likely to be significantly less. fastcompany.com

AI and Residual Finger Heat Could Be a Password Cracker's Latest Tools
New research demonstrates the use of thermal camera images of keyboards and screens in concert with AI to correctly guess computer passwords faster and more accurately.

Study: 69% of CFOs and controllers stated their corporate technology responsibilities are increasing

---

Most Dangerous Cities in Canada
Canada's Most Dangerous Cities Have Been Ranked

Canada's most dangerous cities aren't necessarily where you'd expect them to be.

Canada's most dangerous cities

Taking the top spot in Canada is Surrey, B.C., which scored over 63 out of 100 on the Crime Index and just 36.66 out of 100 on the safety scale. Also listed within the top five most dangerous places in Canada are Lethbridge (Alberta), Kelowna (B.C.), Red Deer (Alberta) and Sudbury (Ontario). All of these spots score 60 or higher on the Crime Index and less than 40 when it comes to safety.

Canada's most dangerous places to live

In 2020, Maclean's published its own report that ranked Canada's most dangerous cities based on levels of violent crime. It was Thompson (Manitoba) that took the top spot on that ranking, followed by North Battleford (Saskatchewan), Portage la Prairie (Manitoba), Prince Albert (Saskatchewan) and Quesnel (B.C.).

While big cities like Toronto, Montreal and Vancouver are included in the full lists, in both instances they score relatively well when it comes to safety.

Canada's most dangerous places in 2022

According to the most recent federal data on crime statistics across Canada, Kelowna fares the worst when it comes to crime rates this year. CTV reports that the B.C. city has a Crime Severity Index rating of 11,112 per 100,000 residents, which is the worst reported by Statistics Canada in 2022.

Like Numbeo's report, Lethbridge is also listed as one of the most dangerous spots in Canada based on crime statistics. Overall though, it's clear that no one spot is universally considered to be Canada's most dangerous place. narcity.com

Canada Lawmakers Grapple with Same Crime Data Confusion as U.S.
Which Kelowna mayoralty candidate is telling you the truth about crime and taxes?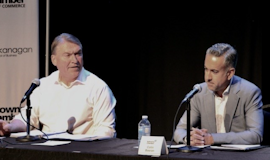 "Kelowna is the crime capital of Canada," Tom Dyas declared during a Kelowna mayoralty forum Tuesday, Oct. 4, in a statement taken directly from news headlines this year.

"I'm frustrated that we continue to use Kelowna as the crime capital of Canada when it's clearly not," Mayor Colin Basran countered. He says Kelowna has the 14th highest crime rate in the province and 54th in Canada.

The problem with crime statistics is how they are tallied and categorized. Statistics Canada, the source of Dyas' 'crime capital' statement, showed earlier this year Kelowna did indeed lead the country in crime statistics, but that number isn't for Kelowna alone. StatsCan uses a broader definition called Census Metropolitan Area that, for Kelowna, includes the entire Central Okanagan.

Basran is isolating only the city he's been responsible for, which is fair. But, he's wrong in saying it ranks number 14th in terms of crime rates in B.C. cities. It actually ranks 17th among B.C. metropolitan police forces in the Statistics Canada data.

And, just as a note, the city on its own also has a higher crime rate than the region as a whole. Kelowna's crime rate in 2021 was 14,363 crimes per 100,000 people versus 11,112 for the region. Kelowna, on its own, is 14th on that list for municipal forces in B.C. with a rating of 141.9. infotel.ca

This BC City Ranked As The Most Dangerous In Canada & It's Not Vancouver

Brampton perceived to have one of the highest crimes rates in Canada

Canada Facial Recognition Tools Under the Microscope
RCMP's use of facial recognition extends well beyond Clearview AI

A document tabled in Parliament reveals other surveillance tools Canada's national police force has used to fight human trafficking and child sexual exploitation.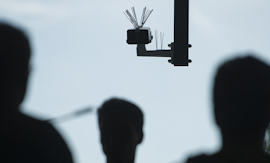 Canada's national police force, which was heavily criticized for using Clearview AI software, has signed contracts to use multiple facial recognition tools. The Royal Canadian Mounted Police (RCMP) revealed these details in documents recently tabled in Parliament, though it says it has stopped using facial recognition technology pending an internal review sparked by public outcry in 2020.

The RCMP has been open about wanting to resume using facial recognition, despite privacy concerns, but it has divulged little about the programs at its disposal.

Clearview AI stopped offering its services in Canada and suspended its contract with the RCMP in July 2020, in response to a joint federal-provincial privacy investigation. In February 2021, Canada's federal privacy watchdog declared that "what Clearview does is mass surveillance, and it is illegal."

However, the RCMP seems to have used at least two other facial recognition tools in addition to Clearview AI in its efforts to fight child sexual exploitation and human trafficking, according to the documents, which were provided in answer to a question from a Conservative member of Parliament. politico.com

London Drugs Upgrading Operations and Opening New Stores with Multi-Year Strategy
Richmond, BC-based London Drugs continues to expand its footprint in Canada with the recent opening of a new large storefront at Southgate Centre in Edmonton.

Retailers and Landlords in Canada Ask for Tax Refund to Attract International Tourists

​Economist expects 'pretty severe' recession in Canada in 2023

---

Canada COVID Update

Retailers Still Reeling from COVID - Now Impacted by Hurricane
Hurricane Fiona Fallout Continues to Significantly Impact Atlantic Canada Retailers Following Pandemic Challenges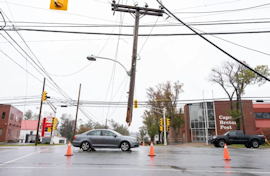 It has been over a week since hurricane Fiona hit Atlantic Canada and there are still thousands of customers without power. As people are focused on individual recovery, the Canadian Federation of Independent Businesses have said businesses now have to face their reality and have a long way to go for recovery.

Fiona reached Atlantic Canada on September 23rd, causing power outages and damages throughout the East Coast – leaving homes and businesses without electricity for a few days or longer. Nova Scotia has also recently declared a state of emergency for some areas that were heavily impacted to help with clean up.

"If you look at the state of businesses before Fiona hit, we still had 51 percent of our members not back to pre-pandemic levels, and we still have 65 percent of our members that have pandemic debts. So, for businesses right now, it would not have been a pleasant hit. Some businesses have closed for an additional week and after the last two and a half years, its hard for them and will not be an easy situation for businesses to find themselves in," says Gauthier.

"With many businesses not having electricity, the impact was direct – the reality was they were just not able to operate," says Gauthier. "Right now, I think 98 percent is fully plugged back in. Realistically, businesses finding themselves a long time without electricity has really hurt them and they are just losing revenue." retail-insider.com

Canadian Retail Boosted by Workers Returning to Offices
Toronto Retail Seeing Robust Leasing Activity as Workers Return to Offices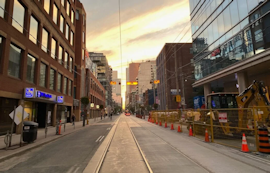 A retail report by commercial real estate firm JLL says retail leasing activity in Toronto should remain robust after a strong push in the second quarter of this year.

Both enclosed and open-air Toronto retail properties have attracted new concepts, with a special attention from first-to-market. Combining a dip in Q1 and the subsequent rebound in Q2, on balance the first half of the year remained on par with the first halves of 2021 and 2019, it said.

"Foot traffic is catching up, interest in in-store purchases remains high, and pent-up demand for travel and services is leading to new openings, especially restaurants. Many retailers and food-services operators have concluded that this is a window of opportunity they shouldn't miss, and some are willing to absorb the current high construction costs ‒ even building entirely new spaces ‒ in order to capitalize," said JLL.

"Increasing demand for retail space, fewer available spaces, and rising inflation and interest rates are among the primary contributors to the acceleration of rents in Q2. Rates went up by seven per cent year-over-year, which is in sync with the current inflation rate in Canada. retail-insider.com

Next COVID wave is already starting in Canada - why this one should be different

Canada authorises Pfizer's Omicron retooled booster

Ottawa: Frantic scene in plaza parking lot after 2 men fatally shot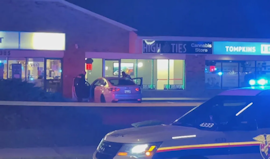 Two men in their 20s were shot and killed in east Ottawa Wednesday night. Paramedics said they were called to a shooting at the intersection of Tompkins Avenue and Tenth Line Road in Orléans just before 9 p.m. Wednesday. Mussa Siddiqui, who owns the nearby restaurant African BBQ House, said he walked over to the Circle K in the same shopping plaza for a hot chocolate, only to re-emerge onto a chaotic scene unfolding in the parking lot.

Siddiqui said when he stepped outside, he saw a man approaching the Circle K. "He's like, 'I've been shot, I've been shot,' and he collapses on the floor," Siddiqui said. The restaurant owner and other witnesses, including a nurse, rushed to the man's aid, Siddiqui said.

As Siddiqui ran back and forth from different stores to fetch items and warn his neighbours that a shooting had happened, he noticed a car parked in the lot — its passenger side door open and windshield wipers running. "And I noticed a gentleman sitting in the front driver's side with his head up. And I figured at that point that he probably is dead," Siddiqui said. "As soon as [police] arrived, I told one of the officers ... 'Hey, there's a dead body over there.'" cbc.ca

(Update) Man convicted of shooting up Brampton strip mall is now on the run
A man convicted of spraying bullets into a Brampton strip mall as a ploy to distract police from a smash-and-grab at a nearby jewellery store has slipped away and is now on the run, CTV News has learned.

Peter Mitsakis, 32, was convicted on eight counts including reckless discharge of a firearm for his role in the scheme to send police looking for an active shooter instead of responding to the robbery, where a tow truck smashed into the store.

Before he could be sentenced, Mitsakis took off his ankle monitoring bracelet and disappeared, according to Ontario Superior Court Justice Andras Schreck. Schreck didn't let that stop him from sentencing Mitsakis to more than six years in prison for his role in the scheme. toronto.ctvnews.ca

Vancouver police release video of two suspects in bear-spray boutique robbery

Prince Albert RCMP looking for tips from the public after Armed Robbery

Police seek suspect after robbery reported at Richmond Hill store
---


Nike Cracks Down Online on Resellers & Fraudsters
Nike Moves to Crimp Resellers and Might Cancel Orders Made Using Bots

Sneaker giant adds restocking fees and account suspensions as possible penalties for shoppers who buy goods with the intent to flip them

In a sweeping update to its rules for U.S. shoppers this month, the sneaker giant said it could cancel orders placed with automated ordering software or technology on its website or apps.

The company also said it could charge restocking fees, decline to issue refunds or suspend the accounts of people it determines are buying its shoes, apparel or other items with the intent to resell them.

Nike previously prohibited the purchase of products for resale but the update expands the company's restriction and what it might do in response. Its rules also banned purchases deemed to be fraudulent but didn't explicitly mention the use of software, known as bots. wsj.com

Uber - Back in the FTC's Crosshairs - Right After One Conviction
FTC probing accusations Uber has been bilking 'Rewards' customers: sources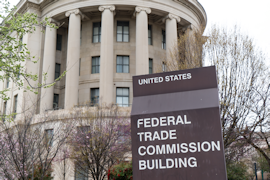 In August, Uber said that beginning Nov. 1 it will scrap Uber Rewards — a program launched in 2018 that uses a free, points-based system to dole out perks like complimentary rides and discounted food deliveries — to focus on its paid subscription service, Uber One.

The Federal Trade Commission, however, has launched an informal investigation into complaints that Uber is making it difficult to redeem Uber Rewards points ahead of expiration.

By the end of the month the agency could announce a more formal investigation into Uber ending its perk program, a source close to the FTC told the Post.

"The feds have been playing close attention to Uber — from the continued hacks that risk consumers' personal information to this scam-like rewards program nonsense," a source close to the FTC added. "Bottom line is that there's an Uber 'pool' of problems the company is facing internally."

While it's not clear how much money Uber could save by ending the program without properly paying out points, people close to the FTC believe it could be in the millions. nypost.com

Holiday Prime Day shoppers seek smaller-ticket items on first day
---
$7.5M ORC Fencing Ring Busted
Wilmette, IL: $7.5M In Stolen Items Found In Bust Of Interstate Fencing Ring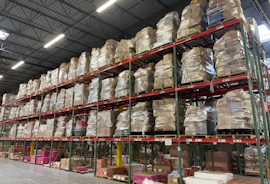 Police said an investigation into a pattern of shoplifting at local businesses led to the discovery of a coast-to-coast fencing ring trading in merchandise stolen from Chicago area retailers. Last week, investigators executed a dozen search warrants in Chicagoland — including locations in Chicago, Cicero, Oak Lawn and Bolingbrook — and three in Southern California, police said. They discovered $7.5 million worth of stolen items as well as other evidence of what Wilmette police described as a "sophisticated criminal enterprise."

Police found 126 pallets loaded with about 278,000 individual stolen items, according to Cmdr. Michael Robinson. Robinson said the investigation began last fall, but the fencing ring had been in operation since at least 2020, if not earlier. "Basically, all our retailers were experiencing the same crime pattern," Robinson said. "The same offenders, these professional retail theft boosters, that were just going around stealing an incredible amount of products and selling them down in Chicago."

After stealing over-the-counter products like allergy medication and tooth whitening strips, usually more than $1,000 worth a time, shoplifters would bring the stolen goods to storefronts in Chicago and sell it to members of the fencing ring for pennies on the dollar, police said. "In New York, it was being sold to third-party distributors which would then put it back in the supply chain," he said. "So some of these major retailers were actually buying some of their stolen product back inadvertently."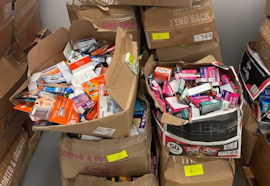 The other half were sold by a trio of Southern California men using e-commerce platforms. Early in the investigation, police linked thefts at Wilmette Walgreens, CVS and Mariano's stores to similar incidents in Shorewood, which led to a cooperative investigation between both departments and eight recent arrests — five in Illinois and three in California — on Will County charges related to the fencing ring, according to police.

Chicago police assisted with undercover operations at the storefront locations, according to Wilmette police. The investigation was also assisted by Homeland Security Investigations, the Chicago Highway Patrol's organized retail theft task force, the Will County State's Attorney's Office and Police Assistance Team and the Illinois Departments of Revenue and State Police. Police said the probe was also aided by representatives of Walgreens, Target and the retail crime units of CVS and Kroger's. patch.com

Los Angeles, CA: Chronic Shoplifter arrested after string of 50 LA thefts
The Los Angeles Police Department arrested a chronic shoplifting suspect who allegedly has been linked to 50 thefts totaling approximately $15,000. On October 7, 2022, around 9:35 a.m., resources were set at a location in the 600 block of South Broadway Avenue. Officers said they saw the suspect enter and exit with stolen property. Henry Funches was arrested and charged with burglary. cbsnews.com

Liberty Lake, WA: Police searching for person of interest who may have stolen $300,000 worth of jewelry
The Liberty Lake Police Department (LLPD) is seeking assistance in locating a person of interest allegedly robbed a furniture and jewelry store in Liberty Lake. According to a press release, the burglary occurred at Consign Furniture and Jewelry in Liberty Lake on Monday, Oct. 10 around 8 p.m. The store reported the crime to police at 11 a.m. the next day. At approximately 5 p.m., police said a woman entered the store and proceeded to hide inside until the store closed later that evening. After closing, the woman made her way through the store and allegedly stole approximately $300,000 worth of miscellaneous jewelry. krem.com

Phoenix, AZ: Women caught after allegedly trying to rob Phoenix antique store a second time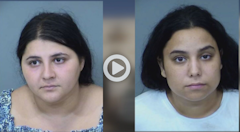 Owners of a local antique store say they're out thousands of dollars after two women stole from them, and it was all caught on camera. The robbery happened at Antique Gatherings on 32nd Street and Shea Boulevard. Owner, Amanda Wilson, says a group came in one day, and two women stole jewelry. Four days later, they came back. This ultimately led to a foot pursuit between Wilson, good Samaritans, and Phoenix Police. "These people knew what they were doing," Wilson said. azfamily.com

Ann Arbor, MI: Gunman robs downtown T-Mobile store in middle of day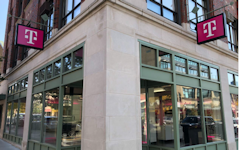 Police are investigating a brazen armed robbery that occurred in the middle of the day in downtown Ann Arbor Monday afternoon. Police were called shortly after 2:55 p.m. Monday, Oct. 10, to the T-Mobile store in downtown Ann Arbor for a reported armed robbery that had just occurred, according to the Ann Arbor Police Department. Employees, backed by store surveillance footage, reported a man walked into the store, pulled out a handgun and order the employees to fill is backpack with cell phones and cash, police said. Staff complied with the gunman's demands and filled his bag with 13 electronic devices totaling $7,300 in value along with an unspecified amount of cash from the register before fleeing on foot, police said. mlive.com
---

---

Shootings & Deaths
Clarksville, IN: Police fatally shoot machete-wielding man inside Walmart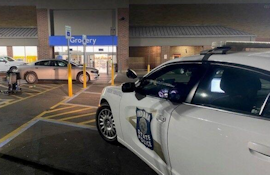 A southern Indiana police officer fatally shot a machete-wielding man who charged at him inside a Walmart, authorities say. The Walmart had closed to customers for the evening Monday night when employees around 11:15 p.m. notified three Clarksville Police Department officers outside the store that a suspicious man was walking around inside, Indiana State Police said. The man, later identified as Daniel Francis Scott, 30, of Corydon, Indiana, disregarded requests to leave the store, state police said. Scott also appeared to have severe lacerations to the side of his neck. The officers saw Scott walking around inside the store and he brandished a machete-style knife when approached and charged toward one officer, state police said. That officer fired his department handgun, striking Scott, who was pronounced dead at a hospital. The Clarksville Police Department requested Indiana State Police investigate the shooting. No Walmart employees or Clarksville Police officers were injured during the incident, state police said. wpsdlocal6.com

Memphis, TN: Man shot and killed at Kroger gas station
A man is dead after a shooting at a Kroger gas station, according to the Memphis Police Department (MPD). MPD said the shooting happened just after noon Sunday. The shooting happened at a Kroger at Riverdale Road and E. Shelby Drive. The suspect fled in a dark-colored sports car, possibly a Chevrolet Camaro or a Ford Mustang, MPD said. Within half an hour of the shooting, the gas station was taped off and its parking lot was crawling with investigators. "As we were going down Shelby Drive, some guys came through shooting at the Kroger and they shot a guy," Tameka Smith, who witnessed the shooting, said. "Multiple. Like, over six shots." fox13memphis.com

Baton Rouge, LA: Teenager shot to death outside Baton Rouge grocery store Monday morning
A teenager was shot to death outside a grocery store just east of I-10 late Monday morning. According to the Baton Rouge Police Department, 17-year-old Dedrick Wagner was shot around 11:15 a.m. outside Terrace Grocery on Terrace Avenue. Video from the scene showed officers taping off the area around the store. Officers said the suspect and motive are unknown at this time. wbrz.com

Natchez, MS: 'Cold-blooded murder': Man shot multiple times inside vehicle near convenience store
A man was shot and killed inside a vehicle near a convenience store in Natchez on Saturday night. According to Natchez Police Chief Joseph Daughtry, the shooting was cold-blooded murder. Chief Daughtry says that the suspect walked down the street with an assault rifle and opened fire on Taire Jhonte Nelson, 39, and an unidentified woman who were inside a vehicle outside of Zippy's convenience store on Martin Luther King Drive. The Natchez Police Department says Nelson was struck multiple times and died at the scene. Officers say the unidentified woman was also shot but suffered non-life-threatening injuries. wlbt.com

Update: Gwinnett County, GA: 2 teens accused in Sugarloaf Mills Mall killing expected back in Georgia
The two teens charged with shooting and killing a high school football player outside Sugarloaf Mills Mall are expected back in Gwinnett County. Law enforcement officers arrested Kemare Bryan and Chandler Richardson in Anderson, South Carolina late last week. According to the Gwinnett County Police Department, they were scheduled to be extradited on Monday. yahoo.com

Escalon, CA: Family Dollar employee shot multiple times during robbery
A Family Dollar employee in San Joaquin County is in critical condition after they were shot multiple times Monday evening during an armed robbery at the store, officials said. The shooting happened around 6:35 p.m. at the Family Dollar in the 2000 block of Jackson Avenue in the city of Escalon, the police department said. That employee was sent to the hospital with critical injuries. The gunman has yet to be captured, police said. kcra.com

Berea, SC: Man accused of murder at Walmart in 2019 to go on trial

Flint, MI: Family Dollar homicide trial to begin this week

Fort Worth, TX: Man found guilty of murder, sentenced in stabbing at Fort Worth grocery store in 2019

---

Robberies, Incidents & Thefts
Chino Hills, CA: Man strikes co-worker with cleaver at Chino Hills grocery store after ongoing dispute
A man was arrested on suspicion of attempted murder after allegedly striking his co-worker with a cleaver multiple times at a Chino Hills grocery store amid an ongoing dispute, authorities said Monday. The incident occurred around 4 p.m. Sunday at the 99 Ranch Market, located at 2959 Chino Avenue, according to the San Bernardino County Sheriff's Department. Responding deputies learned both the victim and suspect worked at the market and had an ongoing feud. The two exchanged words before the suspect, 57-year-old Marlon Uy of Pomona, allegedly armed himself with a cleaver and struck the victim multiple times in the upper torso, authorities claim. The victim was taken to a hospital in unknown condition. Uy stayed at the scene and cooperated with authorities. He was eventually booked on suspicion of attempted murder, Sheriff's Department officials said. ktla.com

Detroit, MI: Three different 'smash-and-grab' robberies hit Detroit within 48 hours
This week Detroit has been hit by 3 different smash-and-grab robberies within 48 hours. The first occurred Monday morning at High Rollers Denim on East Jefferson. The second occurred at the AT&T store on Michigan Avenue in Corktown. The third incident occurred at the Bank of America on Grand River near the Southfield Freeway. wxyz.com

Mayfield Heights, OH: Former Sheetz employee commits $2,500 theft while posing as current worker
A former employee of the Willoughby Hills Sheetz stole $2,500 worth of Green Dot gift cards from the Sheetz in the city Oct. 3 by posing as a current employee. A manager said the University Heights boy, 17, hid in a cooler until the registers were unattended. He then went behind the registers while wearing his former employee uniform and had a friend hand him five gift cards, which he then activated for $500 each. cleveland.com

Aurora, CO: Mayor wants to close stores earlier after burglary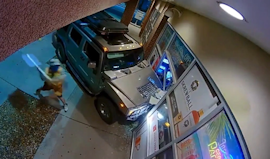 After a bold burglary at an Aurora liquor store was followed by another burglary hours later, the Problem Solvers have questions about why the scene was not secured. The first thieves crashed an SUV into the store, G & E Wine and Spirits, taking money, an ATM and even a Bitcoin machine. Aurora's mayor visited the scene on Monday. "This is a shock," Mayor Mike Coffman said, frustrated and even calling out Democratic Gov. Jared Polis. "I think that the state legislature and our governor have to wake up, have to wake up. We can only do so much at the municipal level," Coffman said. "A lot of these vehicles are stolen [and] we know they were used in other crimes, and this is just an example of it," he claimed. kdvr.com

Tulare County, CA: Serial Armed Robbers that Targeted Convenience Stores Across the State Busted
● Antique – Phoenix, AZ – Robbery
● Auto – Eugene, OR – Burglary
● Bike – Philadelphia, PA – Burglary
● C-Store – Laurinburg, NC – Armed Robbery
● C-Store – Florence, SC – Armed Robbery
● C-Store – Fresno, CA – Armed Robbery
● C-Store – Baldwin, NY - Armed Robbery
● C-Store – Houston, TX – Armed Robbery
● C-Store – Fort Myers, FL – Armed Robbery
● C-Store – Rockford, IL – Armed Robbery
● C-Store – Colorado Springs, CO – Armed Robbery
● C-Store – Felton, DE – Armed Robbery
● C-Store – Lake Villa, IL – Robbery
● Car Wash – Lacey, WA - Burglary
● Cellphone – Lawrence, KS – Armed Robbery
● Cellphone – Ann Arbor, MI – Armed Robbery
● Cellphone – Bucks County, PA – Burglary
● Clothing – Seattle, WA – Armed Robbery
● Dollar – Escalon, CA – Armed Robbery / Clerk Shot
● Dollar – Clarksville, TN – Robbery
● Grocery – Hyannis, MA – Armed Robbery
● Hotel – Marple Township, PA – Armed Robbery
● Jewelry - Sanford, FL - Burglary
● Jewelry - Alpharetta, GA - Burglary
● Jewelry - Sanford, FL - Burglary
● Jewelry – Liberty Lake, WA - Burglary
● Jewelry – Appleton, WI – Armed Robbery
● Jewelry - Union Gap, WA – Robbery
● Jewelry - Miami, FL – Robbery
● Jewelry - Waterbury, CT – Robbery
● Jewelry - Katy, TX – Robbery
● Jewelry - Vidalia, GA – Robbery
● Jewelry - Sugar Land, TX – Robbery
● Jewelry - Pasadena, TX - Robbery
● Jewelry - Myrtle Beach, SC - Robbery
● Jewelry - Greensboro, NC - Robbery
● Jewelry - Houston, TX - Robbery
● Liquor – Dover, DE – Burglary
● Marijuana – Boston, MA – Robbery
● Restaurant – New York, NY – Burglary
● Restaurant – Nassau County, NY – Armed Robbery
● Restaurant – Waterloo, IA – Burglary
● Target – San Antoni, TX – Robbery
● Tobacco – San Antonio, TX – Armed Robbery
● Tobacco – Chicago, IL – Armed Robbery
Daily Totals:
• 34 robberies
• 11 burglaries
• 1 shooting
• 0 killed

---

None to report.

Submit Your New Hires/Promotions
or New Position
See all the Industry Movement
---




Feature Your Job Here For 30 Days -
70% Aren't On The Boards
Post your job listing
---
Featured Job Spotlights
An Industry Obligation - Staffing
'Best in Class' Teams

Every one has a role to play in building an industry.
Filled your job? Any good candidates left over?
Help your colleagues – your industry - Build 'Best in Class' teams.

Refer the Best & Build the Best
Quality – Diversity – Industry Obligation

---



Area Asset Protection Manager - New Jersey North
North New Jersey - posted October 11
In this role, you will embody Do The Right Thing by protecting People, Assets, and Brands. You will work in an energized, fast paced environment focused on creating a safe environment for our employees, teams, and customers; this is critical to driving our Brand Power, Enduring Customer Relationships, and exuding our commitment to Team and Values...



Division Loss Prevention and Safety Manager
Orlando, FL / Tampa, FL / Atlanta, GA - posted September 28
We're currently seeking a Division Loss Prevention and Safety Manager to join our Headquarters team! In this role you will oversee and champion initiatives and company programs, processes and controls that build a culture around continuous improvement in loss prevention safety, and security...



Field Loss Prevention Manager
Seattle, WA - posted September 27
The Field Loss Prevention Manager (FLPM) coordinates Loss Prevention and Safety Programs intended to protect Staples assets and ensure a safe work environment within Staples Retail locations. FLPM's are depended on to be an expert in auditing, investigating, and training...



Fraud Analyst
Baltimore, MD - posted September 20
The Digital Fraud Analyst plays a critical role in identifying and deterring card not present fraud. This role is responsible for decisioning on online orders placed on Under Armour's Mexico E-Commerce platform (UA.mx), and to protect the business from fraud and unauthorized transactions...



Asset Protection Coordinator
Multiple locations - Central NJ - posted September 12
In this role, you will embody Do The Right Thing by protecting People, Assets, and Brands. You will work in an energized, fast paced environment focused on creating a safe environment for our employees, teams, and customers; this is critical to driving our Brand Power, Enduring Customer Relationships, and exuding our commitment to Team and Values...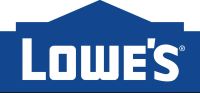 Regional Asset Protection Director
Blue Bell, PA - posted August 31
The principle purpose of the Regional AP and Safety Director is to provide leadership and oversight of the development, administration and maintenance of Lowe's loss prevention, safety and operations programs. This includes directing the day-to-day functions of the District AP and Safety Manager and working closely with Regional, District and Store leaders to establish and achieve safety, shrink, training, and operational objectives...



Sr. Manager, Brand & Asset Protection - West
Pacific Northwest or California - posted August 29
As the Senior Manager of Brand and Asset Protection for North America, you will part of an innovative Asset Protection team, whose mission is to prevent, identify and mitigate risks to our business. You will support with the creation of foundational asset protection programming and will lead its delivery to our North American store base...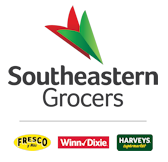 Region AP Manager (Florida - Treasure Coast Market)
Jacksonville, FL - posted June 17
Responsible for managing asset protection programs designed to minimize shrink, associate and customer liability accidents, bad check and cash loss, and safety incidents for stores within assigned region. This position will develop the framework for the groups' response to critical incidents, investigative needs, safety concerns and regulatory agency visits...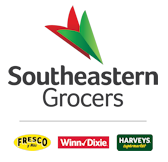 Regional Safety Manager – South Florida Region
Jacksonville, FL - posted June 17
This position will manage the safety program for an assigned group of stores that is designed to minimize associate and customer accidents. This includes reviewing and recommending loss control strategies, ensuring program conformance to applicable laws and regulations, preparing required reports, and monitoring and evaluating the program activities in stores...



Corporate Risk Manager
Seattle, WA / Tacoma, WA / Portland, OR - posted June 14
Summary of Role and Responsibilities: A proactive approach to preventing losses/injuries, whether to our employees, third parties, or customer's valuables. They include but are not limited to cash in transit, auto losses, or injuries....



Physical Security Operations Center Leader
Columbia, MD - posted June 8
The primary purpose of this role is to partner, lead and manage a Central Station/Physical Security Operations Center driving operational execution and enhancements to ensure effectiveness and a positive customer experience. This individual is also responsible for leading a team of operators providing professional and accurate responses...



Loss Prevention Specialists (Store Detective)
Albany, NY; Hyannis, MA; Burlington, VT; Hartford, CT
- posted May 6
Detect and respond to external theft and fraud by working undercover within the store(s) you are assigned to. Working as a team with store management and associates in combating loss in the store(s). Developing and analyzing external theft trends, utilizing information in company reports and information gathered from store management and associates...

Retail Asset Protection Associate
Medford, MA; Brockton, MA; East Springfield, MA
- posted May 6
The Asset Protection Greeter role is responsible for greeting all customers as they enter the store, ensuring that customers see the Company's commitment to provide a safe and secure shopping environment, as well as deterring theft, shoplifting, or other dishonest activities...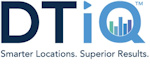 Regional Loss Prevention Auditor
Multiple Locations - posted April 20
The Regional Loss Prevention Auditor (RLPA) is responsible for conducting operational audits and facilitating training meetings in our clients' locations. The audit examines operational controls, loss prevention best practices, and customer service-related opportunities...
---

Featured Jobs

---

---

Sometimes you have to lose in order to win long term. Picking your battles is an art that many never acquire, but those that do are usually two steps ahead of you. So while the loss may seem to set you back, regroup and focus two steps ahead because that's where the winner of the last battle is. And remember always lose with dignity and win with humility.


Just a Thought,
Gus




(content subject to approval)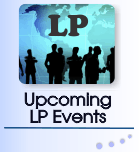 ---

Recruiting?
Get your job e-mailed to everyone... everyday
Post on our Featured Jobs Board!
Not getting the Daily?
Is it ending up in your spam folder?
Please make sure to add d-ddaily@downing-downing.com to your contact list, address book, trusted sender list, and/or company whitelist to ensure you receive our newsletter.
Want to know how? Read Here



36615 Vine Street, Suite 103
Willoughby, OH 44094
440.942.0671
copyright 2009-2019
all rights reserved globally