---
Jacob Long has been promoted to Senior Project Manager for Bargain Hunt

Jacob Long has been with Bargain Hunt for more than six years, starting with the company in 2015 as Setup Team Member (Retail Operations). Before his latest promotion to Senior Project Manager, he served as Project Manager (Loss Prevention) for nearly four years. Prior to that, he served as Project Manager (Inventory Management) for more than two years, and Project Manager (Retail Operations) for nearly two years. Congratulations, Jacob!

Keith Langley named Supply Chain Loss Prevention Manager for Bargain Hunt


Before joining Bargain Hunt as Supply Chain Loss Prevention Manager, Keith spent nearly six years in various LP roles with Amazon, including Loss Prevention Manager, DC for three years and Loss Prevention Manager II for more than five years. Earlier in his career, he spent more than two years with JCPenney as Senior Loss Prevention Manager. Congratulations, Keith!

Justin Bul named Corporate Loss Prevention Analyst/Investigator for Bargain Hunt


Before joining Bargain Hunt as Corporate Loss Prevention Analyst/Investigator, Justin served as District Asset Protection Manager for Kroger. Prior to that, he spent a year with Amazon as Manager II, Loss Prevention and Security. Earlier in his career, he held multiple AP positions with Meijer, including Multi-Unit AP Manager and AP Team Leader. Congratulations, Justin!

See All the Executives 'Moving Up' Here

Submit Your New Corporate Hires/Promotions or New Position



---

LPRC's Homelessness Taskforce

Homelessness is a growing concern in communities across the U.S with over half a million Americans currently experiencing homelessness. This major public health concern makes itself known in commercial areas through the presence of homeless encampments and transient communities causing crime and disorder in their wake. Examples of this retailer-focused harm include, loitering outside of stores, harassment and intimidation of store associates and legitimate shoppers, shoplifting, and drug use on and around store premises.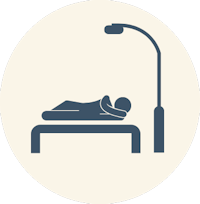 Members of the Loss Prevention Research Council (LPRC) have expressed interest in pursuing both short-term target-hardening strategies, as well as coming together as a retail sector to establish a firmer voice in the long-term community response to homelessness. To best accomplish these missions, the LPRC has decided to establish a Homelessness Taskforce made up of retail members and solution providers, as well as representatives from law enforcement, social service providers, and community leaders.

The goals of the taskforce include, but are not limited to:

● Benchmark retailer experience with homelessness and homeless-related crime in and around their stores/facilities;

● Leverage partnerships between retailers, solution providers, community leaders, social service providers, and law enforcement representatives to take stock of common challenges, share innovative practices, and identify areas where future policy guidance and technical assistance would be beneficial;

● Establish a robust list of best-practices for retail organizations to address homelessness and homeless-related crime in their communities;

● Establish a standardized "homeless toolkit" for store management and associates to use when faced with homeless-related issues and policing resources are not necessary or available;

● Establish lists of locale-specific homeless service providers, temporary shelters, and other contacts to include in store "homeless toolkits."

The taskforce will meet once a month with leadership calls occurring every two weeks. Schedule will be determined by a participant poll.

For questions, comments, or concerns please contact Mackenzie Kushner at Mackenzie@lpresearch.org.

Not the best point of contact for this taskforce? Know a member of your community who would be interested in participating? You may forward this information and survey to other representatives in and outside of your organization who you believe will be a great asset!

Access the survey here


---

Johnson Controls pushes the edges of innovation by adding body worn camera, autonomous robot & mail screening solutions to its building security portfolio

Johnson Controls now offers a comprehensive, integration friendly portfolio of building security solutions that goes beyond access control and video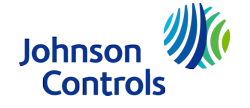 CORK, Ireland, Sept. 22, 2021 -- Johnson Controls, the global leader for smart, healthy and sustainable buildings is announcing the addition of body worn cameras and autonomous robots to its physical security portfolio along with the integration of package screening technology powered by RaySecur. These intelligent technologies further strengthen Johnson Controls comprehensive building security portfolio and enable customers to extend the power of their systems far beyond the capabilities of traditional access control and video surveillance.

"At Johnson Controls we continue to enhance building technologies through digital transformation by leveraging Edge AI devices that power the OpenBlue Platform," said Vijay Sankaran, chief technology officer at Johnson Controls. "Smart, autonomous buildings that continuously learn, adapt and automatically respond to the needs of occupants and environment are safer, more sustainable and more secure."

Read more here

---

The U.S. Crime Surge
The Retail Impact

Fighting Organized Retail Crime in San Francisco
San Francisco Announces New Anti-Retail Theft Initiative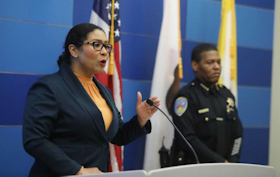 San Francisco Mayor London Breed on Wednesday unveiled details of a new initiative to curb crime at retail stores in the city.

San Francisco's Organized Retail Crime Initiative will be led by the SFPD in partnership with local retailers and regional law enforcement agencies. The focus of the plan is to increase reporting, investigating, and solving of retail theft cases and the upstream criminal enterprises that fuel them.

The planned initiative has three main elements: expanding and reallocating investigative resources, strategic restructuring, and the introduction of new partnerships between the public and private sectors.

"Retail theft and commercial burglaries are not victimless crimes," said Mayor Breed. "They hurt working families due to reduced work hours, shuttered stores and lost jobs. They hurt customers and seniors who are losing convenient access to prescription medications and vaccinations because of pharmacy closures. They hurt neighborhoods suffering from fewer local retailers and more empty storefronts. The strategy we're outlining today is an all-hands-on-deck approach that brings the full partnership of state and local law enforcement and retailers to bear to aggressively pursue, investigate and deter organized retail crime in San Francisco."

The initiative will expand SFPD's Organized Retail Crime Unit from two to five full-duty sworn investigators under the command of a lieutenant. In addition to cases they investigate within their citywide purview, unit members will serve as full partners to the CHP's Organized Retail Crime Task Force, which Governor Newsom reauthorized on July 21, 2021. The City's ambassador program will expand from 8 to 25 employees (retired SFPD officers) and extend beyond Union Square.

Prior to its reauthorization after sunsetting earlier this year, CHP's Organized Retail Crime Task Force worked in close partnership with the SFPD in operations that recovered millions of dollars in stolen merchandise and cash from criminal enterprises engaged in retail theft activities. sanfrancisco.cbslocal.com abc7news.com

Biggest Murder Surge on Record - But There's Some Hope in 2021
Murder Rose by Almost 30% in 2020. It's Rising at a Slower Rate in 2021.

The increase in U.S. murders this summer does not appear to be as large as the record spike last summer.

The United States in 2020 experienced the biggest rise in murder since the start of national record-keeping in 1960, according to data gathered by the F.B.I. for its annual report on crime.

The Uniform Crime Report will stand as the official word on an unusually grim year, detailing a rise in murder of around 29 percent. The previous largest one-year change was a 12.7 percent increase in 1968. The national rate — murders per 100,000 — still remains about one-third below the rate in the early 1990s.

Separately, an independent analysis of big cities finds at least one promising sign that the murder rate may be starting to flatten this year: The increase in murders this summer does not appear to be as large as the record spike last summer.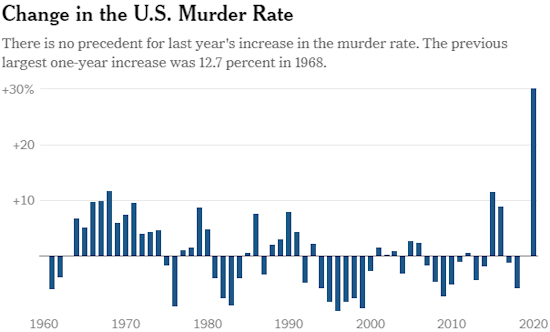 The rise in murder was national, not regional

The F.B.I. data shows almost 5,000 more murders last year than in 2019, for a total of around 21,500 (still below the particularly violent era of the early 1990s).

The reasons for the rise may never be fully sorted out, but analysts have pointed to many possible contributing factors, including various pandemic stresses; increased distrust between the police and the public after the murder of George Floyd, including a pullback by the police in response to criticism; and increased firearm carrying.

About 77 percent of reported murders in 2020 were committed with a firearm, the highest share ever reported, up from 67 percent a decade ago.

The change in murder was widespread — a national phenomenon and not a regional one. Murder rose over 35 percent in cities with populations over 250,000 that reported full data. It also rose over 40 percent in cities 100,000 to 250,000, and around 25 percent in cities under 25,000.

Overall crime fell

Even with the rise in murders and a roughly 5 percent increase in violent crime, the new data shows that overall major crimes fell about 4 to 5 percent in 2020. Some of the reduction in overall crime was clearly related to the pandemic. Theft made up around seven in 10 property crimes, and it's hard to commit shoplifting when stores are closed. But overall crime was dropping long before the pandemic: 2020 was the 18th straight year of declining overall crime. nytimes.com

So-Called 'Defund Police' Effort Winds Down in DC
Protests Stopped - COVID-19 Aid - Biden's Agenda - Crime & Violence Surge

Bipartisan Police-Overhaul Talks End With No Deal

Lawmakers had sought to address abuses by law-enforcement after protests over killings of Black Americans

WASHINGTON—Bipartisan talks aimed at overhauling police tactics and accountability have ended with no agreement, the top Democratic negotiator said, with lawmakers unable to reach a compromise following nationwide protests sparked by the killings of Black Americans by law-enforcement officers.

Sen. Cory Booker (D., N.J.) said Wednesday that he called Sen. Tim Scott (R., S.C.) to tell him the Democrats were done negotiating after Mr. Scott didn't accept their final offer. Mr. Scott's office didn't immediately comment.

The negotiations, which began early this year, were led by Messrs. Booker and Scott and Rep. Karen Bass (D., Calif.). A previous effort to pass policing rules had ended in partisan acrimony before the 2020 election, but the trio, comprising three of the most prominent Black lawmakers in Congress, had been optimistic they could come to a compromise this year by focusing on areas of agreement between the two parties.

As talks progressed, however, the lawmakers were unable to resolve differences over how police officers should be prosecuted and held liable, including whether to change or eliminate a legal doctrine known as qualified immunity that shields officers from lawsuits. Democrats favored more sweeping changes, while Republicans sought more incremental moves. Even the areas they broadly agreed on—such as limiting the transfer of military equipment to local departments and the use of no-knock warrants—ran into opposition when language was drafted, according to people familiar with the matter.

The pressure to reach a deal also eased, as protests wound down and Democrats turned their attention to advancing President Biden's agenda, including Covid-19 aid, infrastructure spending and a sweeping social-welfare and climate bill. Republicans, who tended to be more aligned with law enforcement, cooled in their enthusiasm for new policing rules. Republicans, painting Democrats as soft on crime, felt their message was resonating with voters.

Without legislation, the administration is relying largely on the Justice Department in its efforts to change American policing, mostly through broad civil-rights investigations into local agencies, grants and other measures. The department last week issued a memo curtailing the use of chokeholds, but it only applies to federal agents. wsj.com

DC Council Chair says council not responsible for rise in crime

Trio Accused of 70 Robberies Face Hate Crime Charges for Targeting Asian Women
---

COVID Update

387.4M Vaccinations Given
US: 43.4M Cases - 699.7K Dead - 32.9M Recovered
Worldwide: 230.9M Cases - 4.7M Dead - 207.6M Recovered

Former Senior Loss Prevention Executive
Know of any fallen LP exec? Let's remember & recognize.

Private Industry Security Guard Deaths: 315
Law Enforcement Officer Deaths: 414
*Red indicates change in total deaths


New Reported Vaccine Doses Administered in the U.S. by Day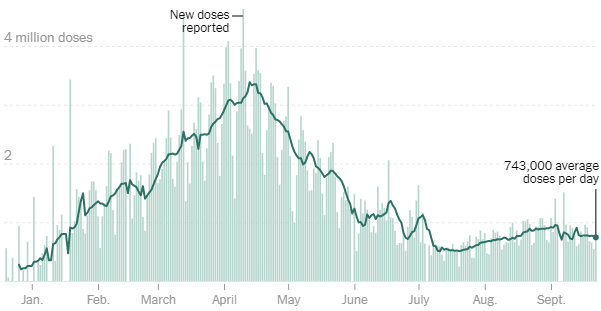 One Year Away from Normalcy?
Moderna chief executive sees pandemic over in a year
Moderna Inc Chief Executive Stéphane Bancel thinks the coronavirus pandemic could be over in a year as increased vaccine production ensures global supplies, he told the Swiss newspaper Neue Zuercher Zeitung.

"If you look at the industry-wide expansion of production capacities over the past six months, enough doses should be available by the middle of next year so that everyone on this earth can be vaccinated. Boosters should also be possible to the extent required," he told the newspaper in an interview.

Asked if that meant a return to normal in the second half of next year, he said: "As of today, in a year, I assume."

Bancel said he expected governments to approve booster shots for people already vaccinated because patients at risk who were vaccinated last autumn "undoubtedly" needed a refresher. finance.yahoo.com

Covid Live Updates: Who Exactly Will Get Pfizer-BioNTech Booster Shots?
On Wednesday evening, the Food and Drug Administration authorized booster shots of the vaccine for people over 65 who received their second at least six months earlier. The agency also authorized boosters for adult Pfizer-BioNTech recipients who are at high risk of severe Covid-19, or who are at risk of serious complications because of exposure to the virus in their jobs.

Roughly 22 million Americans are at least six months past their second Pfizer dose, according to the C.D.C. About half are 65 or older.

"I don't think there's any hope that vaccines such as the ones we have will prevent infection after the first, maybe, couple weeks that you have those extraordinary immediate responses," said Dr. Sarah Long, a pediatric infectious disease expert at Drexel University College of Medicine in Philadelphia. nytimes.com

Retailers are asking for 90 days to vaccinate
Retailers Detail Operational Questions for Vaccine Mandates

RILA, NRF offer insights for vaccine mandate guidance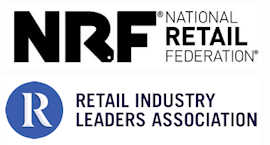 In a letter sent to the U.S. Department of Labor and Occupational Safety and Health Administration (OSHA) today, the Retail Industry Leaders Association (RILA) and the National Retail Federation (NRF) highlighted the considerable operational challenges of implementing a vaccine mandate for retailers, an industry that supports more than 50 million jobs. The letter poses key questions retailers want the agency to consider as it finalizes the Emergency Temporary Standard (ETS).

To ensure the overall operability and success of the ETS, retailers asked the Department to address questions regarding vaccination verification processes, testing capacity and costs, exemptions, and what remedial actions can be taken in situations where employees refuse vaccinations and testing. rila.org

The full letter can be viewed here.

COVID's Impact on the Insider Threat
How to Recognize and Respond to Insider Threats from Employees
Insider threat incidents are more common than one might think. A recent assessment by the U.S. Department of Homeland Security (DHS) Cybersecurity and Infrastructure Security Agency (CISA) found that more than 2 million people report some type of workplace violence each year, with approximately 25 percent of workplace violence going unreported.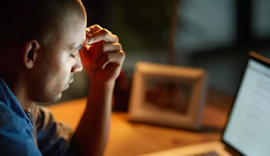 Additionally, 90 percent of cybersecurity professionals believe their organizations are vulnerable to insider threats, which cost a median of $4.45 million to recover from and take 314 days to identify and contain, according to CISA. And the reasons why an insider might be compelled to lash out at work have been exacerbated by the COVID-19 pandemic.

"This has been a unique risk environment, and it's continuing," says Rebecca Morgan, deputy director of the National Insider Threat Task Force at the National Counterintelligence and Security Center (NCSC). "We have a risk environment where we have an incredibly stressed-out workforce, people are dealing with financial insecurity, medical and mental health isolation, and then trying to get a mission accomplished at the same time."

"In addition, Gallup has found that roughly seven in 10 employees are struggling or suffering, rather than thriving, in their overall lives," wrote Jim Clifton, Gallup chairman and CEO, in the State of the Global Workforce: 2021 Report. "Eighty percent are not engaged or are actively disengaged at work."

The findings reflect a trend that Gallup has been tracking for the past decade: negative emotions are on the rise, and employee mental health may get worse. Unfortunately, many organizations lack data on employee wellbeing, burnout or resiliency. shrm.org

OSHA's Vaccine Mandate Webinar - Oct. 14 @ 2:00 p.m. ET
OSHA's Announced COVID-19 Vaccine Mandate - What Employers Should Know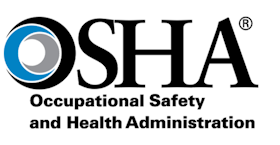 The Biden administration just announced that OSHA will soon issue a rule that will require all employers with 100 or more employees to either ensure their workers are vaccinated or require unvaccinated employees to produce a weekly negative test result before coming to work. There are many moving parts with such a significant development, and employers have questions.

This webinar will explore what we know about OSHA's announced rule and what employers can do now to prepare. Click here to register

Retail Mask Wars Continue
VIDEO: Man stalks woman around Target for not wearing mask, encourages others to shame her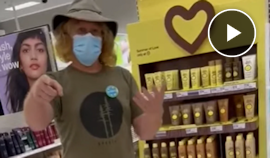 A video is going viral this week that shows a man wearing a COVID-19 vaccination pin on his shirt and harassing a woman in Target because she is not wearing a face mask.

The man is seen on video stalking a female shopper at a Target store in Washington, according to Newsweek. In the footage, the man is wearing a mask and doesn't appear to have a shopping cart or any products in his hands to purchase.

He tells the woman that wearing a face mask is a "state regulation." "It's not a law. You're an idiot," the woman says, and she walks away but he follows.

Currently, the Washington Department of Health requires that "everyone five years of age and older wear a mask in public indoor settings and at large, outdoor events with 500 or more attendees, including sporting events, fairs, parades, and concerts, regardless of vaccination status." theblaze.com

Is this a sign or is it just Las Vegas?
National Grocers Association, The NGA Show' Sold Out of 275 Exhibitors in Las Vegas This Week
"We were excited to open the doors to a sold-out exhibit hall at this year's event," said Greg Ferrara, president and CEO of the National Grocers Association.

The NGA Show, the premier tradeshow of the independent supermarket industry, on Sept. 20 completed a successful Day Two and opening of its exhibit hall at the Paris Hotel and Casino in Las Vegas. theshelbyreport.com

LA County COVID Hospitalizations Big Drop - Below 1,000 1st Time in Two Months

Feds say scammers received $70 billion in questionable PPP loans
---

Subway turns blind eye to boss accused of stiffing workers out of $38 million
The embattled fast-food giant continues to back a top regional manager who recently settled a lawsuit that alleged he underpaid nearly 3,000 workers by $38 million, miffed franchisees complained to The Post.

The suit claims that Chirayu Patel, who's also a franchisee, stiffed workers out of overtime pay, didn't pay them for all of the hours they worked and didn't allow them meal or rest periods.

That same manager — who oversees more than a thousand Subway locations in California — already had been exposed in 2019 for underhanded practices that led some franchisees to lose their businesses. Subway stood by him then, too.

A source familiar with the situation said Subway's silence speaks of a lack of leadership at the chain, whose sales fell to $8.3 billion in 2020, according to market researcher Technomic, from $12.3 billion in 2013.

A source said under Fred DeLuca, the founder and CEO of Subway who died in 2015, that kind of thing wouldn't have been tolerated. The new CEO, John Chidsey — who used to run Burger King — has been criticized as not engaging much with franchisees. He didn't comment.

"I don't understand how Subway could turn a blind eye to this guy," Paris, the attorney, said. "It's definitely suspicious."

It's the latest in a string of ham-handed responses that raise the question of who's minding the store at the sandwich chain with 22,000 locations across North America. nypost.com

Driver Shortages Impacting Retailers' Plans
Staffing shortages are a global issue & can have a wide ranging impact

UK Grocer, Tesco warns shortages could result in panic buying at Christmas

Tesco has warned the government that customers will likely be panic buying ahead of Christmas unless urgent action is taken to address the shortage of HGV drivers.

In a meeting organised by the Cabinet Office last Thursday, the Big 4 grocer said it has a shortfall of 800 lorry drivers and urged the government to temporarily make it easier to bring in workers from abroad.

Tesco has been offering new recruits bonuses of £1000 since July. It is among a number of leading retailers that have been selected by government to find a solution to the labour crisis.

Woolfenden said the problem was industry-wide and described attempts by companies to recruit from the same, limited pool of drivers as like "moving deckchairs around". retailgazette.com

Retailers - Stablecoin is coming
Regulators Racing Toward First Major Rules on Cryptocurrency
Now the Treasury Department and other agencies are moving urgently on an initial target for tighter regulation: a fast-growing product called a stablecoin.

Issued by a variety of firms that are currently only lightly regulated through a patchwork of state rules, stablecoins serve as something of a bridge between cryptocurrency markets and the traditional economy.

The value of a stablecoin is ostensibly pegged one-to-one to the United States dollar, gold or some other stable asset. The idea is to make it easier for people holding cryptocurrency — which is notorious for its frequent price swings — to carry out transactions like purchasing goods and services, or to earn interest on their crypto holdings.

The use of stablecoins is surging rapidly, and regulators have grown increasingly concerned that they are not in fact stable, and could lead to a digital-era bank run. Just this year, dollar-tied stablecoins such as USD Coin have jumped from $30 billion in circulation in January to about $125 billion as of mid-September.

Stablecoins now underpin a growing share of cryptocurrency transactions globally, at a time when the total value of outstanding crypto tokens like Bitcoin is about $2 trillion — roughly the same value as that of all United States dollars in circulation. nytimes.com

The New Department Store? Let's Hope
Is Bloomie's the future of department stores?

The concept store may prove the company's agility and ability to bring in new audiences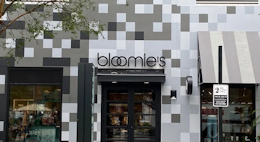 The next generation of department store concepts may be located in Fairfax, Virginia.

Armed with a smaller footprint (22,000 square feet), a stylish selection of products and a tech-savvy space, Bloomingdale's new Northern Virginia location, Bloomie's, could point to a new direction for the sector. Or, at the very least, an alternative path.

The store features a "tech-enabled stylist service model," and offers men's and women's apparel, shoes, accessories, activewear and beauty. It also has a returns dropbox, in-store and curbside pickup, alteration services and a front desk that answers customers' style needs. The store frequently rotates trends, hosts activations and features merchandise carts, which prompt product discovery. It also offers drinks and Cuban food via a local cafe, Colada Shop.

But will a smaller space, cocktails and coffee, and the ability to drop off online returns be enough to re-engage customers and get them excited about department store shopping? retaildive.com

OSHA says new restaurant safety measures are coming
OSHA) will start drafting additional safety standards for restaurant kitchens next month as part of a new Biden Administration initiative to protect workers from dangerous heat, the White House announced Monday.

OSHA intends to make inspections of potentially high-temperature job sites a higher priority when heat indices climb past 80 degrees. Commercial kitchens are mentioned as one of those workplaces.

The agency is also focusing on delivery drivers. restaurantbusiessonline.com

Target Plans Less Holiday Hiring, More Hours for Current Workers
The retailer will offer current employees 5 million more hours during the holiday shopping rush, implying a boost to total paychecks of more than $75 million. The goal for seasonal hires is 100,000, Target said in a statement Thursday. That's down from 130,000 last year. bloomberg.com

Apple retail employees to get up to $1,000 bonus amid pay equity concerns

UPS Plans 100,000 Holiday Hires - Same as LY

FedEx Plans 90,000 - Was 70,000 LY


Quarterly Results

Darden Restaurants Q1 comp's up 47.5%, sales up 51%
Olive Garden comp's up 37.1%
Long Horn comp's up 47%
Fine Dining comp's up 84.6%
Other Business comp's up 65.8%

Stitch Fix (online apparel) Q4 net revenue up 29%, active clients up 18% to 4.2M

Rite Aid Q2 Retail Pharmacy Segment comp's up 2.6%, pharmacy sales up 5%, front-end sales down 2.8%, revenue up 6.5%, total company revenue up 2.2%
Rite Aid Q2 Retail Pharmacy Services down 6.9%

---

Senior LP & AP Jobs Market
Director of Loss Prevention job posted for Lamps Plus in Chatsworth, CA


We are hiring a Loss Prevention Director to join our Lamps Plus Team. Are you passionate about helping others stay safe in their working environment? By joining our team, you will have an opportunity to implement measures to ensure security and prevent losses in multi-location facilities. Additionally, as the Loss Prevention Director you will oversee and guide all Loss Prevention Managers. indeed.com

Manager, Global Security & Resilience job posted for Levi Strauss & Co. (Remote)


In this role as the Manager, Security & Resilience, you will manage projects and support programs related to the company's enterprise-level business resilience program, including helping to develop policies, practices, standards, and metrics for crisis management, business continuity, emergency preparedness, and occupational health and safety. You must be comfortable leading coordination of senior-level (VP+) crisis management teams if necessary. levistraussandco.wd5.myworkdayjobs.com

---
---


ALL-TAG Delivers New, Meaningful "Eco-Friendly" Innovation in AM (Acousto-Magnetic) Security Labels
ALL-TAG, an American manufacturer of RF Labels, and a leading supplier of AM Anti-theft Security Tags, Security Labels, and other loss prevention products, announces the development of the industry's first eco-friendly, AM (acousto-magnetic) anti-theft label. AM technology is a critical and core loss-prevention technology utilized widely across leading retailers and their consumer good manufacturing partners.
BOCA RATON, FLA. -- ALL-TAG, an American manufacturer of RF Labels, and a leading supplier of AM Anti-theft Security Tags, Security Labels, and other loss prevention products, announces the development of the industry's first eco-friendly, AM (acousto-magnetic) anti-theft label. AM technology is a critical and core loss-prevention technology utilized widely across leading retailers and their consumer good manufacturing partners.

Now produced with an 80% average weight of recycled plastics in our AM labels, an industry first, ALL-TAG's plastics composition is certified by Intertek and the Global Recycled Standard for using a majority of post-consumer recycled material in production. This upgrade will greatly reduce new plastics consumption for multi-billion unit disposable AM labels utilized annually in retail, a key sustainability focus for the retail industry.

ALL-TAG is already progressively switching all of their retail approved, proven AM label production to this eco-friendly standard.



"We are very proud of this new development," commented ALL-TAG's Vice President of Sales, Andy Gilbert. "It's important to note, our retailer and consumer good partners will not acquire any cost-increases, nor experience impact to our standard operations and deliveries."

"ALL-TAG also uniquely offers the only narrow AM label available in roll-format, for high-speed applications. Engineering hurdles from all global suppliers relegated narrow versions of AM label technology to expensive, hand applications, not feasible for many high-volume supply chains," commented ALL-TAG's Director of EAS Solutions, Joshua Simmons. "We overcame these hurdles, & our patent protected narrow AM label roll is proven to function reliably & seamlessly across existing high-speed machine applicators leveraged at product manufacturers & their packagers today. This high-speed applied narrow label innovation expands application options for implementing a narrower version of this proven loss prevention technology, requiring about 30% less plastic and glue to produce, furthering environmental impact reduction while providing more valuable marketing space when the AM label serves as a visible theft deterrent for high-shrink products."

Now leveraging our patented quadruple resonator performance in the narrow label housing (another industry first), lab tests and retailer approvals have confirmed comparable performance to its larger, premium performance counterparts.

To find out more about the product listed in this release, please visit https://all-tag.com/.
---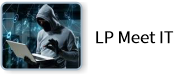 ---
NRF Cybersecurity Blog
Retailers prepare for ransomware threats

Incident response exercise convened NRF members to share insights and best practices

Every business sector faces risks of ransomware attacks. The risks to retail include disrupted in-store operations or online sales fulfillment and being locked out of inventory management or financial systems. In more recent cases, ransomware attackers are carrying out a "double extortion" scheme — stealing companies' valuable information and threatening to sell it or release it publicly if the ransom is not paid.

Retailers need to undertake measures to prevent ransomware attacks, including training employees about phishing emails and increasing the use of multi-factor authentication for information systems. They also need to ensure they have secure and up-to-date backups of critical systems and data; if companies have backed up their data, they are less vulnerable to the pressure to pay a ransom.

Retailers can also hold incident response exercises — involving all parts of leadership, not just cybersecurity teams — and ask the questions they will face under time pressure during a ransomware event: How do I determine the scope of a potential attack, and how can I validate this information? Who should I contact externally when an incident takes place? How do I handle customer and media inquiries? What factors should I consider in deciding whether or not to pay the ransom? Read More

FBI: Ransomware Fact Sheet

Cybersecurity and Infrastructure Security Agency: Stop Ransomware Resources​

Cyber Readiness Institute: Ransomware Playbook

Ransomware Gang Activity
CISA, FBI, and NSA Release Joint Cybersecurity Advisory on Conti Ransomware 


CISA, the Federal Bureau of Investigation (FBI), and the National Security Agency (NSA) have released a joint Cybersecurity Advisory (CSA) alerting organizations of increased Conti ransomware attacks. Malicious cyber actors use Conti ransomware to steal sensitive files from domestic and international organizations, encrypt the targeted organizations' servers and workstations, and demand a ransom payment from the victims.

Additionally, review the U.S. government resource StopRansomware.gov for more guidance on ransomware protection, detection, and response. cisa.gov

Microsoft Calls Out 'PaaS For Dummies' - Making it Easy
This phishing-as-a-service operation is responsible for many attacks against businesses, says Microsoft

A phishing operation hides in plain sight and turns credential theft into a consumer product.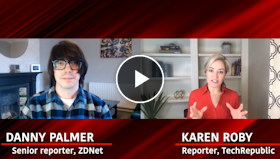 Microsoft is shining a light on a phishing-as-a-service operation that's selling fake login pages for cloud services like OneDrive that help non-technical cybercriminals steal business user passwords and usernames.

Phishing kits are nothing new, but this phishing-as-a-service service caught the attention of Microsoft's security teams because it lowers the bar to quality phishing even more.

That business, called BulletProofLink and a few other names, provides email and web site templates as phishing kits do, but also offers email delivery, hosting services, credential theft. It also claims to provide 'fully undetected' (FUD) links and logs and is available for purchase as a weekly, bi-weekly, monthly, or annual subscription. zdnet.com

DDoS attacks are becoming more prolific and more powerful, warn cybersecurity researchers

A report warns about a rise in DDoS attacks as cyber criminals get more creative with ways to make campaigns more disruptive.

There's been a rise in distributed denial of service (DDoS) attacks in recent months in what cybersecurity researchers say is a record-breaking number of incidents.

According to a report by cybersecurity researchers at Netscout, there were 5.4 million recorded DDoS attacks during the first half of 2021 – a figure that represents an 11% rise compared with the same period last year.

A DDoS attack is a crude but effective form of cyberattack that sees attackers flood the network or servers of the victim with a wave of internet traffic that's so large that the infrastructure is overwhemed by the number of requests for access, slowing down services or taking them fully offline and preventing legitimate users from accessing the service at all.

In some cases, DDoS attacks are simply designed to cause disruption with those behind the attacks just launching them because they can. However, in other instances there's also an extortion element at play, with attackers threatening to launch a DDoS attack against a victim if they don't give into a demand for payment. zdnet.com

Gangs Just Switching Black Hats?
NEW Ransomware Gang - BlackMatter Pops Up

BlackMatter claims to fill the gap that DarkSide and REvil left behind

And uses the best tools and techniques of both groups, as well as LockBit 2.0, to do it. Researchers have been analyzing BlackMatter since it emerged, and an increasing number of reports have found connections between these groups.

After an affiliate of DarkSide ransomware-as-a-service (RaaS) group hit Colonial Pipeline in a major attack earlier this year that led to supply chain disruption and major headlines, the group confirmed it would shut down its operation. Its servers were seized, and cryptocurrency wallets drained. REvil, the group linked to the Kaseya attack, disappeared from the Internet soon after.

EN: With some claiming Putin may have played a part in shutting them down after Biden's conversation and threatened sanctions. With the FBI Director denying it this past week. But now it appears they're just popping back up with a new name.

"The coding style is remarkably similar to DarkSide and, in our opinion, the people behind it are either the same or have a very close relationship," wrote McAfee's Alexandre Mundo, senior malware analyst, and Marc Elias, security researcher, in a recent blog post on their findings.

Since the group emerged, there have been 44 submissions to ID Ransomware that indicate BlackMatter attacks. Emsisoft estimates only 25% of victims submit data to ID Ransomware, meaning there may have been 176 BlackMatter incidents since the group began.

Large Targets & A Not Touch Policy

Researchers also say the group has published the stolen data from 10 organizations on its leak site. BlackMatter appears to target large and well-resourced organizations; its victims have been in the US, UK, Canada, Australia, India, Brazil, Chile, and Thailand. Operators say they will not target hospitals, critical infrastructure such as nuclear power plants and water treatment facilities, defense industry, government sector, nonprofits, and the oil and gas industry.

BlackMatter was most recently associated with the attack on New Cooperative, a farm services provider in Iowa that was hit this past weekend. darkreading.com

Russian-Linked Group Using Secondary Backdoor Against Targets
A Russian-linked group known as Turla has been deploying a secondary backdoor against numerous targets to maintain persistence within compromised devices even after the primary malware has been discovered and removed from the infrastructure, according to a research report released by Cisco Talos this week. govinfosecurity.com

What Are the Different Types of Cyber Insurance?

The best Surface? See which Microsoft Surface PC is right for you
---
Vaults vs. Safes for Cannabis Storage
Differences in Secure Storage for Cannabis Businesses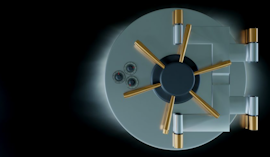 Choosing a method of
secure storage is an important part of designing a cannabis facility
, but not every facility has the same needs when it comes to secure storage. Small and large cannabis businesses have different requirements when it comes to secure storage and, depending on the location of the business, regulations may dictate which method of secure storage should be used.


The main two choices for cannabis secure storage are vaults and safes
, but these can vary drastically in quality, cost, and function. Sometimes, regulatory authorities will specify more than just which method of secure storage cannabis businesses will use. Regulations may require certain building materials or lock types, like in Denver where vaults are now required to be reinforced with plywood or steel mesh and utilize a multi-point single motion locking system.

"It's best to know what form of secure storage you should implement from the beginning," says Sapphire Senior Security Consultant Haley Glover. "When observing the amount of cannabis businesses that are operational in Denver, it can potentially be
extremely costly for those businesses to have to go back and either exchange a safe that is not up to regulation or even have a new install of a safe because of poor storage practices.
"

Though there are many excellent methods of secure storage available, choosing the wrong one or implementing it incorrectly could make the business more susceptible to theft or loss. Additionally, cannabis is also prone to deterioration when stored improperly and must be maintained within set environmental conditions.
When designing and building out a cannabis facility, cannabis business owners should consult with security experts who understand the differences in secure storage methods for cannabis
. sapphirerisk.com


Amazon Ramps Up Pro-Weed Campaign
Amazon Is Lobbying the U.S. to Legalize Weed
The tech giant wants you to know it's on the right side of history when it comes to everybody's favorite herb.


Amazon is ramping up its pro-weed campaign, announcing on Tuesday that it is
actively lobbying for legislative reforms aimed at decriminalization and reaffirming its commitment to not screening job applicants for cannabis
.

Beth Galetti, Amazon's senior vice president of human resources, declared in a blog post
the company's support for two pieces of legislation aimed at decriminalizing cannabis nationwide
. The move comes amid expanding legalization at the state level, with 36 states allowing some level of public access to cannabis and 18 states plus Washington, DC, legalizing recreational adult use.

The first is the
Marijuana Opportunity Reinvestment and Expungement Act of 2021 (MORE Act)
, introduced by House Judiciary Committee Chairman Jerry Nadler, which would remove cannabis from the federal government's list of controlled substances, effectively decriminalizing it at the federal level. The bill also seeks to create new investment programs for communities that have been disproportionately affected by cannabis-related incarceration and policing, while also seeking to expunge relevant criminal records. The bill was previously introduced and passed the House last year in a historic vote before ultimately stalling in the then Republican-controlled Senate. Nadler reintroduced the bill in May, adding some modifications.

The other proposed law that Amazon is supporting is the
Cannabis Administration and Opportunity Act
—a bill introduced by prominent Democrats, including Senate Majority Leader Chuck Schumer, as well as Sens. Cory Booker and Ron Wyden.
The legislation would similarly seek to legalize and regulate weed
, while also providing funds to state governments to be used in expunging criminal records related to cannabis-related convictions at the state level. gizmodo.com
Expanding Retail Marijuana in Chicago
Chicago to allow expansion of recreational marijuana stores
Chicago is easing zoning restrictions that will allow recreational marijuana stores to expand. The City Council on Monday voted to lift the cap of seven marijuana zones in the municipality while limiting the number of retail stores, Chicago real estate news site The Real Deal reported.

The city, the largest in Illinois, has permitted 18 adult-use cannabis retailers so far; there are 110 statewide.
The approved proposal will also shrink the downtown zone where marijuana retailers aren't allowed to operate, though they'll still be banned from opening on a strip between Michigan Avenue and State Street as well as south Michigan Avenue.

Marijuana retailers can now open without special approval from Chicago regulators. Retailers will be permitted where manufacturing operations are allowed as long as they are 650 feet from a residence. mjbizdaily.com

Senior LP Job Posting
Director, Loss Prevention & EHS job posted for HERBL in Goleta, CA


The Director of Loss Prevention & Environmental, Health and Safety plans, organizes, implements, and directs HERBL's programs, procedures, and practices to ensure the safety and security of company employees and property. This includes all security programs that cover loss prevention, workplace violence prevention, facility and vehicle fleet security, and investigations in accordance with HERBL's guidelines. jobs.lever.co

Why The Feds Love Marijuana Legalization: It's Great For Political Corruption
---

---
---

Getting World-Wide Media Coverage
Facebook spent billions on safety, security over past 5 years

Biggest Security Investment on the Globe?

Facebook said on Tuesday that it had invested more than $13 billion on efforts to ramp up its security measures in the last five years, according to a blog post on Facebook.

The social media platform also said it now has 40,000 employees working on safety and security, a figure that has quadrupled from 10,000 employees working on the matter in 2016, according to Reuters.

Facebook played down the negative effects on young users of its Instagram app and had a weak response to alarms raised by employees over how the platform is used in developing countries by human traffickers, the Wall Street Journal reported last week, citing a review of internal company documents. (Read more)

"In the past, we didn't address safety and security challenges early enough in the product development process," the company said in a blog post. "But we have fundamentally changed that approach."

Facebook said its artificial intelligence technology has helped it block 3 billion fake accounts in the first half of this year. The company also removed more than 20 million pieces of false COVID-19 and vaccine content.

The company said it now removes 15 times more content that violates its standards on hate speech across Facebook and its image-sharing platform Instagram than when it first began reporting it in 2017. reuters.com thehill.com

Amazon's Quotas Take Major Hit Over Health & Safety
Every one else to follow - Redefining warehouse quotas

California governor signs bill that could push Amazon to change labor practices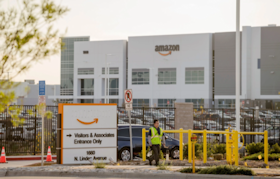 Gov. Gavin Newsom of California on Wednesday signed a bill that restricts warehouse employers from setting productivity quotas that prevent workers from taking breaks or following health and safety laws. The new law could alter Amazon's labor practices.

The bill, known as A.B. 701, also requires employers to disclose productivity quotas to workers and regulators and allows workers to sue employers to eliminate problematic targets. Starting on Jan. 1, employers will have 30 days to give workers their productivity quotas.

But business groups strongly opposed the bill, arguing that it would lead to an explosion of litigation and hamper the distribution of goods.

"We are disappointed Governor Newsom signed A.B. 701, which will exacerbate our current supply chain issues, increase the cost of living for all Californians and eliminate good-paying jobs," Rachel Michelin, the president of the California Retailers Association, said in a statement.

Two separate studies, including one by a group backed by labor unions, have shown that the rate at which Amazon workers suffer serious injuries was nearly double that of the rest of the warehousing industry last year. nytimes.com

Stores to Play a Major Role in the Future of Ecommerce

The next stage in the evolution of online sales paradoxically involves physical stores to quite a large extent.

"Where we're moving to, it's not going to be siloed into physical and digital," says Matt Maher, the founder of technology-focused consultancy M7 Innovations. "It's going to be one customer experience, and [shoppers] are going to want what they want, when they want it, wherever they want it." Key to success will be the ability to offer a unified, seamless flow, from online to brick-and-mortar and back again. That means having one system of record for customer data that all other systems can tap into, according to Emily Pfeiffer, a senior analyst at Forrester.

"[Store] retailers and digital businesses still talk about the experiences they create as if they are two separate things," Pfeiffer states, "but customers don't think about it that way. [Consumers] have an experience with a brand or a retailer—it's all tied together, whether they're in an app, in a store, online, talking to someone or calling. And if they have an interaction in one channel that the next channel is unaware of, they feel like they're not understood, not respected by that retailer. That omnichannel view of understanding is terribly important."

"My biggest advice to retailers," she adds, "is to break down the silos and build partnerships that continue to blur the lines, because when [business units] stay in their own tunnel of singular experience with the consumer, they're limiting themselves." rfidjournal.com
---
Register Now
Western States Organized Retail Crime Conference - 2021

Sep 29, 11:45AM to Sep 30, 4:15PM EDT

Building off a successful joint ORCA conference in 2020, we are pleased to present the 2021 Western States ORC Conference. The fight against organized retail crime is not an individual one, but a collaboration between many stakeholders.



This conference is a collaboration between six western ORCAs from Arizona, California, Idaho, Oregon, Nevada, and Washington, two state retailer associations, Washington and California, along with Auror. Over two mornings we bring you expert speaker on current topics effecting both law enforcement and retail in our collaborative effort to battle ORC.


On Sept. 29, from 1:00 p.m. to 2:00 p.m., the D&D Daily's own Gus Downing will also lead a session on the current state of Organized Retail Crime in the United States.
Click here to register and learn more
---

Defendants Face 130 years, 244 years & 514 years in prison for stealing Cable TV
DOJ: NJ, NY, CA Defendants Indicted for $30M Nationwide Copyrighted IPTV Theft Scheme


PHILADELPHIA – Bill Omar Carrasquillo, 35, of Swedesboro, NJ; Jesse Gonzales, 42, of Pico Rivera, CA; and Michael Barone, 36, of Richmond Hill, NY, were charged by Indictment with crimes arising out of a wide-ranging and lucrative copyright infringement scheme.

From about March 2016 until at least November 2019, the defendants operated a large-scale internet protocol television (IPTV) theft scheme in which they fraudulently obtained cable television accounts and then resold copyrighted content to thousands of their own subscribers, who could then stream or playback content. The defendants also allegedly made fraudulent misrepresentations to banks and merchant processors in an effort to obtain merchant processing accounts. During the period of their scheme, the defendants earned more than $30 million.

In total and if convicted, Mr. Barone faces a maximum possible sentence of 130 years in prison, as well as supervised release, fines, restitution, and asset forefeiture. Mr. Gonzales faces a maximum possible sentence of 244 years in prison, as well as supervised release, fines, restitution, and and asset forfeiture. Mr. Carrasquillo faces a maximum possible sentence of 514 years in prison, as well as supervised release, fines, restitution, and asset forfeiture.

"You can't just go and monetize someone else's copyrighted content with impunity," said Bradley S. Benavides, Acting Special Agent in Charge of the FBI's Philadelphia Division. "That's the whole point of securing a copyright. Theft is theft, and if you're going to willfully steal another party's intellectual property, the FBI stands ready to step in and shut you down." justice.gov

Leader of statewide fake check scheme sentenced to 44 months in prison
BILLINGS — The leader of a fraudulent check scheme in which recruits would steal items with personal information from homes, vehicles and mail boxes to help pass bogus checks across Montana was sentenced on Tuesday to 44 months in prison to be followed by three years of supervised release.

"Rathie recruited local drug addicts to burglarize houses, automobiles, and mail boxes and steal mail and other materials so she could fraudulently cash checks using the victim's stolen identification. They stole and converted amounts that they knew would not attract the attention of local law enforcement.

From November 2019 until about May 2020, Rathie conducted a campaign to steal checks and personal identifying information to commit fraud using fake checks in Billings and throughout the state.

After obtaining a stolen check, Rathie altered it by replacing the original name on the check with one of the names from the identities she had stolen from the hotel or elsewhere. Rathie would then create a fake driver's license with the stolen person's name. The fake license would have Rathie's image or the image of an associate. Rathie or an associate would then pass the check at local businesses and use it to buy gift cards or high value items. Rathie would give individuals who stole the materials a cut of the proceeds. Surveillance video recorded Rathie passing some of the fake checks. In a search of her residence, officers found a large trove of fake identities, stolen documentation, computer, printers and stolen checks. The loss calculated from checks passed by Rathie was $17,609. justice.gov

9 Women Busted For $177,119 in Cosmetic Services Fraud
5 Get Fed Prison - 3 Awaiting Sentencing - 2 Home Detention

DOJ: Two South Florida Women Sentenced to Federal Prison for Roles In Orchestrating Credit Card Fraud Conspiracy

Miami, FL – Two south Florida women were sentenced yesterday for their roles in a conspiracy to fraudulently obtain credit cards that they and other individuals used to purchase over $100,000 of personal cosmetic services.

Sheena Ceasar, 35, of Coconut Creek, and Dekita Bellamy, 37, of Coral Springs, were each sentenced to terms of imprisonment of 44 months and 32 months, respectively, with each term of imprisonment to be followed by three years of supervised release. Judge Altman ordered forfeiture and restitution of $82,151.50 as to Ceasar and $94,968 as to Bellamy. Both defendants previously pleaded guilty to conspiracy to commit access device fraud and aggravated identity theft.

Bellamy and Ceasar carried out the conspiracy by purloining personally identifiable information (PII) of unsuspecting victims, including names, social security numbers, and dates of birth, to apply for and receive credit cards. In addition to using the credit cards to purchase cosmetic services for themselves, defendants reaped ill-gotten gains by supplying the cards to co-conspirators so they could purchase expensive cosmetic services in exchange for a fee, which was typically half the value of the desired service. Seven other co-conspirators have been charged with, and pleaded guilty to, federal felonies in connection with this criminal activity: justice.gov

DOJ: Miami Man Sentenced To 8 Years In Federal Prison For Committing $650,000 In Credit Card Fraud
Tampa, Florida – U.S. District Judge Thomas Barber today sentenced Andre Moore (37, Miami) to eight years in federal prison for credit card fraud and aggravated identity theft. The Court also ordered Moore to pay $650,145.03 in restitution and to forfeit $3,110.55, related to the counts on which he was convicted.

Moore stole the identities of more than 100 individuals. Between September 2019 and May 2020, Moore used those stolen identities to make more than $650,000 in purchases at retail stores in Florida, Georgia, North Carolina, and Texas. Moore used fraudulent driver licenses and ID cards to open store credit card accounts under the stolen identities and to re-open dormant store credit card accounts. Moore took advantage of the Covid-19 pandemic, making thousands of dollars in purchases while people were in lockdown, including using the stolen accounts to purchase items that were scarce early on in the pandemic. Further, Moore committed the fraud while living under a fake identity and, upon his federal arrest, lied about his name and identity to both federal agents and the Court. justice.gov
---
---

Shootings & Deaths

Gresham, OR: Arrest In Deadly Shooting Outside Gresham Walmart
The suspect who police say shot and killed a man outside the Gresham Walmart store on Monday night has been arrested. Police were called to the parking lot on West Powell near 182nd Avenue around 6:15pm. The victim is identified as 38-year-old Dashawn Hudson of Portland. Detectives identified the suspect and arrested 26-year-old Daniel Hipshman of Portland early Wednesday morning. He's charged with Murder II and Unlawful Use of a Weapon. Investigators have not said what led to the shooting or if the men knew each other. Hudson's wife said she and the kids went outside after hearing gunshots from inside the store and discovered her husband had been killed. An autopsy showed he died of two gunshot wounds to the upper torso. A pistol-like BB gun was found near Hudson's body, and his wife confirmed that he kept a BB gun in the car. kgw.com

Knoxville, TN: Police investigating after gunfire reportedly exchanged at West Town Mall
The victim then fired shots at the suspects before they fled on foot from the area. KPD says responding officers canvassed the area but were unable to locate the two suspects. The victim was not injured during the incident and no gunshot victims were reported or located. The incident is being investigated by the KPD Violent Crimes Unit. wate.com

Fresno, CA: Man in wheelchair stabbed to death outside liquor store identified

---

Robberies, Incidents & Thefts

St Paul, MN: Man arrested for robbery after threatening Walmart associate at register
A Hutchinson man is charged with robbery after allegedly threatening a Walmart employee in West St. Paul and taking money from a cash register. Thirty-nine-year-old Richard Mouneu was arrested near the store Monday shortly after the incident. According to a criminal complaint, a man matching Mouneu's description feigned purchasing a CD, and when the employee scanned it, he told her to "open the register or he would hurt her." The employee told investigators the man then reached for his waistband, making her think he had a weapon. She opened the register and fled immediately. The man took money from the drawer and left the store. Officers took Mouneu into custody, and the employee identified him as the suspect. Mouneu had $760 cash and a glass pipe with trace amounts of methamphetamine in it, according to the complaint. minnesota.cbslocal.com

Albuquerque, NM: Thief who brutally beat a Gas Station attendant arrested
Bernalillo County deputies have arrested a man that was caught on video brutally beating a gas station attendant. Deputies say Courtney Mccalep walked into the Speedway near Fourth and Osuna earlier this month. When asked for an ID to buy alcohol, they say he walked away and the female attendant followed him. That's when Mccalep punched her, pushed her down then kicked and stomped on her head. Another person tried to step in and that's when Mccalep punched them. Mccalep was on pre-trial services from an incident last year where deputies say he beat a man with a crowbar after a crash in a parking lot. krqe.com

Bartlett, IL: Man sentenced to 15 years for Armed Robbery at 7-Eleven
● AT&T – Orland Park, IL – Burglary
● C-Store – Denver, CO – Armed Robbery
● Discount – Mount Prospect, IL – Burglary
● Dollar General – Rocky Mount, NC – Armed Robbery
● Gas Station – Beloit, WI – Armed Robbery
● Gas Station – Albuquerque, NM – Robbery
● Guns – Oakland County, MI – Burglary
● Jewelry – Greenwood, IN – Robbery
● Jewelry - Redondo Beach, CA – Robbery
● Jewelry – Rochester, NY – Robbery
● Jewelry – Eugene, OR – Robbery
● Liquor – Lock Haven, PA – Burglary
● Marijuana – Sedona, CA – Burglary
● Restaurant – University Heights, OH – Armed Robbery (Applebees)
● Walgreens – Chicopee, MA – Armed Robbery
● Walmart – West St Paul, MN – Robbery
● 7-Eleven – Leonardtown, MD – Robbery
● 7-Eleven – Denver, CO – Armed Robbery
Daily Totals:
• 13 robberies
• 5 burglaries
• 0 shootings
• 0 killed

---

None to report.

Submit Your New Hires/Promotions
or New Position
See all the Industry Movement
---



Feature Your Job Here For 30 Days -
70% Aren't On The Boards
Post your job listing
---
Featured Job Spotlights
Help Your Colleagues By Referring the Best

Refer the Best & Build the Best

---



Asset Protection Lead
Hudson Valley, NY - posted September 13
Responsible for protecting the assets of the company and ensuring a safe environment for our employees and customers. Utilizes the tools and resources available to initiate and follow through on internal investigations. Work closely with store management to increase LP awareness...



District Loss Prevention Manager
Macedonia, OH - posted September 9
The District Loss Prevention Manager develops and implements the Loss Prevention program for their market. The DLPM is responsible for driving results through achievement of goals related to inventory shortage, budget lines, cash variance and operational compliance...



District Asset Protection Manager
Burlington, MA - posted September 1
The District Asset Protection Manager is responsible for mitigating safety and security related risks for the organization through the implementation of programs, procedures, policies and training. This role promotes a safe store environment while addressing and minimizing loss caused by shrink, theft and fraud in assigned stores, across multiple locations...



LP Manager - Distribution Center (Temporary)
Carteret, NJ - posted August 20
As we commence relocating our operations to our brand new facility in Piscataway, NJ you will be assigned to the Carteret location to insure company Loss Prevention and Operational compliance are met. You will work with the Piscataway Loss Prevention Manager as well as the Director of Loss Prevention and Distribution Management in maintaining a safe and secure facility as operations are transferred...
Asset Protection Associate
Charlotte, NC - posted August 10
The Asset Protection Associate (APA) is responsible for the detection, apprehension, or deterrence of customer and associate activity that could result in a loss to Ralph Lauren. APAs are also responsible for ensuring a safe environment for all customers, associates, and vendors...

Corporate Security Manager
Calabasas, CA - posted August 13
The Corporate Security Manager will, among other things, (a) be responsible for ensuring a safe and secure environment for our employees, vendors, and visitors, (b) develop, manage, execute and continuously improve corporate security processes and protocols, and (c) lead a team of security specialists at our corporate offices...



Area Loss Prevention Manager
Pittsburgh, PA and/or Cleveland, OH - posted July 30
Our Area Loss Prevention Managers ensure safe and secure stores through the objective identification of loss and risk opportunities. Our Area Loss Prevention Managers plan and prioritize to provide an optimal customer experience to their portfolio of stores. They thrive on supporting and building high performance teams that execute with excellence...



Regional Manager LP, Audit & Firearms Compliance
Indianapolis, IN - posted July 21
The Central Regional Loss Prevention Manager is responsible for the control and reduction of shrinkage at the stores in their Territory and the company's Distribution Centers. Investigate and resolves all matters that jeopardize or cause a loss to the company's assets...



Senior AP Operations Manager, Supply Chain
Albany, OR - posted July 14
As a Senior Assets Protection Operations Manager (SAPOM), you'll manage a multi-level team comprised of both exempt AP leaders and non-exempt AP Security Specialists responsible for the execution of Assets Protection routines and initiatives to support secure environments and protect Target's profitability...
---

Featured Jobs
---
JOB TITLE
COMPANY
CITY/STATE
DATE ADDED

Vice President
VP of AP
Bath & Body Works
Columbus, OH
September 13
VP of Risk Mgmt & Safety
Bowlero Corp.
Mechanicsville, VA
September 7
VP, Risk Management
YRC Worldwide
Overland Park, KS
August 9

Director
LP Dir.
2nd Ave LLC
Bensalem, PA
August 30
Dir. LP
Ashley Furniture
Advance, NC
September 7
Associate Dir. LP
Chewy
Wilkes-Barre, PA
July 28
LP Director
The Company, Retail Gas Stations
Upland, CA
August 9
AP Supply Chain Dir.
CVS Health
Conroe, TX
September 2
Sr. Dir. Global Security
eBay
San Jose, CA
July 19
Sr. Dir. Physical Security & LP
Fanatics
USA (Remote)
July 27
Dir. AP/Risk Management
Ferragamo USA
Secaucus, NJ
August 20
Director - AP Investigations (Remote)
Gap Inc.
U.S.
July 27
Safety & LP Associate Dir.
Goodwill of Southern Arizona
Tucson, AZ
August 23
Dir. Safety/Risk Mgmt.
Goodwill of SE Louisiana
New Orleans, LA
April 2
Dir. AP & Safety
Goodwill of Orange County
Santa Ana, CA
September 8
Dir. of Safety
Ocean State Job Lot
North Kingstown, RI
June 1
Executive Dir. AP
Panda Restaurant Group
Rosemead, CA
January 28
Sr. Dir. Executive Protection
Ross Stores
Dublin, CA
September 14
Dir. Organizational Safety & Security
Ross Stores
Dublin, CA
September 7
Dir. Safety
Southeastern Grocers
Jacksonville, FL
September 13
Dir. Compliance & Risk Mgmt
U.S. Marine Corps
Oceanside, CA
September 13
Dir. AP Operations Execution
Walgreens
Nashville, TN
September 20
Dir. AP
Walgreens
Chantilly, VA
August 20

Weis Markets

Sunbury, PA

September 7


Corporate/Senior Manager
AP Mgr of Investigations & Supply Chain
Belk
Charlotte, NC
August 30
Sr. Mgr, Field AP
Carvana
U.S.
July 30
Sr. Analyst Profit Protection
Chico's FAS
Fort Myers, FL
July 30
Sr. Mgr Supply Chain AP
Home Depot
Atlanta, GA
August 10
Sr. Mgr Environmental Health Safety
Home Depot
Atlanta, GA
May 14
Sr. Mgr Global Fulfillment AP
lululemon
Columbus, OH
September 20
Mgr, Corp. Security Life & Safety
Ross Stores
New York, NY
September 13
Sr. Mgr Fraud
Saks OFF 5th
New York, NY
August 20
Sr. Manager LP ORC
Ulta Beauty
Bolingbrook, IL
September 8

---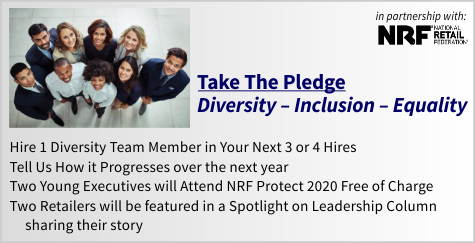 ---

The importance of staying focused and positive in your job search can't be over emphasized. Even when you're networking keep it positive and never network without asking for another contact name at the companies you're looking at. Operators, Human Resource executives, other Loss Prevention executives, anyone that is in a management position with the companies you're interested in joining. We'd also suggest visiting some stores and trying to meet the Loss Prevention team and finding out more about their LP efforts, structure, management individuals, and just plain getting to know that companies LP culture and never leave without leaving a copy of your resume. Every successful marketing campaign has a grass roots methodology and getting into some stores is just that. If done correctly I assure you the multi unit LP executives will find out who you are and respect you for doing it.


Just a Thought,
Gus



(content subject to approval)
---

Recruiting?
Get your job e-mailed to everyone... everyday
Post on our Featured Jobs Board!
Not getting the Daily?
Is it ending up in your spam folder?
Please make sure to add d-ddaily@downing-downing.com to your contact list, address book, trusted sender list, and/or company whitelist to ensure you receive our newsletter.
Want to know how? Read Here



36615 Vine Street, Suite 103
Willoughby, OH 44094
440.942.0671
copyright 2009-2019
all rights reserved globally