---

Interface Security Systems Helps Retailers and Restaurants Enforce Social Distancing and Mask Policies Through Interactive Remote Video Monitoring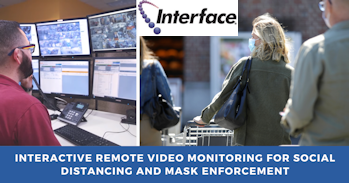 Voice down services help reduce pressure on associates to enforce new health and safety mandates during the health crisis

Interface Security Systems, a leading managed service provider delivering business security, managed network, and business intelligence solutions to distributed enterprises, today announced it is now offering interactive remote video monitoring service with automated voice-down options to help its retail and restaurant customers promote social distancing and mask-wearing guidelines on their premises.

A growing number of retailers and restaurants are reporting increased incidents of agitated customers and in-store violence during this health crisis. The physical distancing measures introduced in stores and restaurants, limits on the number of customers allowed inside, the mandatory wearing of masks, and restrictions on some products to reduce panic buying, have contributed to an increase in retail worker abuse. Read More Here


Zebra Study: Only Two in 10 Consumers Have Complete Confidence Their Food is Safe to Eat

On average less than 40 percent of food and beverage industry decision-makers place complete trust in the industry to ensure food and beverage safety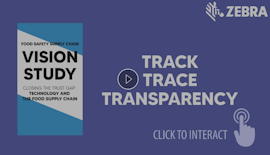 Zebra Technologies Corporation (NASDAQ: ZBRA), an innovator at the front line of business with solutions and partners that deliver a performance edge, today announced the results of its Food Safety Supply Chain Vision Study. The study highlights the views of consumers as well as food and beverage industry decision-makers worldwide from distribution and warehouses to grocery stores and restaurants around safety, traceability and transparency.

Consumers can be quite unforgiving if they experience a food incident as approximately six in 10 reportedly would never eat at a restaurant again if they contracted a foodborne illness or food poisoning. Slightly more than 80% of surveyed consumers said companies have an important role to play in implementing food safety solutions and an ethical responsibility to ensure the safe handling of their food. Read More Here

---

Protests & Violence

Louisville, KY: Breonna Taylor Case Update
Grand jury indicts 1 police officer with wanton endangerment, 2 others involved in shooting not charged
Downtown streets are still closed and the city remains on edge following Wednesday afternoon's decision on whether the police officers at the center of the Breonna Taylor case would be charged. Louisville was placed under a state of emergency Tuesday as city officials closed down a more than 25-block perimeter to traffic. Most city administrative buildings and other businesses were boarded up in anticipation of the decision. Protests in Louisville related to Taylor's death in March have been taking place for more than 100 consecutive days.

Jefferson County judge releases grand jury report
Brett Hankison will be charged with multiple counts of wanton endangerment, Jefferson County Judge Annie O'Connell announced Wednesday. Myles Cosgrove and Jonathan Mattingly, the other two officers who fired their weapons the night Taylor was shot and killed, will not be charged.

Louisville mayor puts curfew in place, says National Guard is coming
Louisville Mayor Greg Fischer has put a 72-hour curfew in place in Louisville, effective Wednesday night, from 9 p.m. to 6:30 a.m., and LMPD interim Chief Robert Schroeder confirmed that Kentucky National Guard members would be among the "various state, local and federal partners helping to keep our community safe." He did not say how many National Guard troopers would be in town when asked. courier-journal.com

What is first degree wanton endangerment?

'Minnesota Freedom Fighters'
Minneapolis commends group of Black men patrolling streets, protecting businesses after death of George Floyd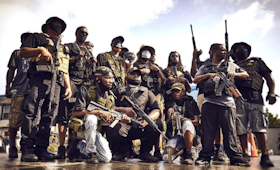 Minneapolis is commending the Minnesota Freedom Fighters, who are Black men with AR-15s and Glocks and wearing tactical vests and bandannas who provided extra community security in the wake of protests after the death of George Floyd, according to reports.

"It's important to have men from the community step up for the community," Sasha Cotton, director of the city's Office of Violence Prevention, told the Los Angeles Times. "It's their right to be out on the streets and it's commendable. There are black residents who in the early days of the unrest felt vulnerable ... and still do."

One of the men helping out is Robert Sayers, a fire inspector for the city of Minneapolis. He said seeing violence, fire and looting was his call to action.

"We could not and still cannot allow destruction in the city," the 52-year-old said. "This is about filling the gap we see between police and community... It's really about harm reduction." foxnews.com

Seattle Cuts Police Funding
Seattle City Council votes to override mayor's veto of cuts to police budget
City council voted to override Seattle Mayor Jenny Durkan's recent veto of $3 million in cuts to the police department's remaining 2020 budget by a 7-2 vote, with the mayor issuing a statement after the fact indicating she might not adhere to all of the provisos laid out in the council's proposal.

"We cannot look away from this and we can no longer accept the status quo if we truly believe that Black lives matter," said Council President Lorena Gonzalez.

The bill would also remove as many as 100 officers from various police units and limit staff pay to $150,000. The council said the bill was a "downpayment" toward its effort to ultimately defund the department by 50%, which would likely happen next year. mynorthwest.com

NLRB Division of Advice: In-Store Protest Wasn't Protected

An in-store protest by off-duty employees at a Starbucks store wasn't protected by the National Labor Relations Act (NLRA), according to the National Labor Relations Board (NLRB) in an advice memo (Starbucks Coffee Company).

The primary practical implication of the Starbucks Coffee Company advice memo is that an employer can fire workers who participate in disruptive in-store protests, said James Bucking, an attorney with Foley Hoag in Boston.

Approximately 15 demonstrators, including three or four off-duty employees and a group of nonemployee supporters, crowded into a relatively small Starbucks store and congregated near the counter toward the back. They assembled before the store manager, read a letter previously submitted to management and left chanting a slogan insisting that the store manager "must go."

The NLRB found that off-duty employees who enter an employer's restaurant or retail establishment to engage in NLRA-protected activity retain the act's protection only if their conduct does not disrupt the employer's operations.

"While the demonstration was brief—lasting about four to five minutes—the public reading of the demand letter, coupled with the loud and boisterous chanting, undoubtedly caused a significant disruption for the patrons," the advice memo read, noting that there was video footage of the demonstration. shrm.org

DOJ Operation Legend Update
Of the more than 3,500 individuals arrested, approximately 815 have been charged with federal offenses. More than 440 of those defendants have been charged with firearms offenses, while more than 300 have been charged with drug-related crimes. The remaining defendants have been charged with various offenses. justice.gov

Florida Gov. Ron DeSantis calls for legislation aimed at cracking down on disorderly protests

The Victims Of Violence During The Kenosha Protests Are Suing Facebook And Kyle Rittenhouse

---

COVID Update
US: Over 7.1M Cases - 206K Dead - 4.3M Recovered
Worldwide: Over 32M Cases - 978K Dead - 23.5M Recovered

Private Industry Security Guard Deaths: 189 Law Enforcement Officer Deaths: 114
*Red indicates change in total deaths

VIDEO: Watch how and where COVID spread across the U.S. in 22 seconds


COVID-19's increasing impact on workplace violence

LP practitioners from McDonald's and United Pacific discuss how employees can handle volatile workplace situations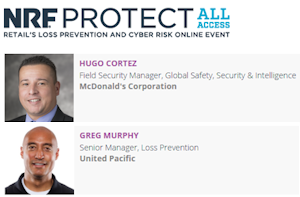 In Greg Murphy's 25-year career as a loss prevention and human resources practitioner, no year has presented as many challenges as 2020. From physical altercations over mask-wearing and frustration-based vandalism and property crime to an uptick in issues with the transient population, Murphy has quickly adjusted policies and practices to keep his employees at United Pacific's gas and convenience stores safe.

During NRF PROTECT ALL ACCESS this week, Murphy spoke with Hugo Cortez, field security manager at McDonald's, about the new challenges of de-escalation 2020 has presented.

Murphy began looking into United Pacific's workplace violence policies at the beginning of the year, updating them to match what he predicted would be an increasingly volatile environment. These updated policies not only give employees guidelines on reducing their own bad behavior, but also what they should do if they see workplace violence or become victims of it themselves. Murphy strongly suggests that all LP professionals have these guidelines in place for their employees.

Cortez shared details of an incident when a McDonald's employee was assaulted by a customer when the employee asked the man to put on a mask. The situation led Cortez and his team to re-evaluate how employees approach non-mask wearers; McDonald's employees now address mask issues from behind the counter to ensure a barrier between them and a potential physical altercation. nrf.com

Line of Duty Deaths Up 90% Because of COVID-19
Officer Down Memorial Page Tracking Law Enforcement COVID-19 Deaths
Line of duty deaths due to COVID now number 114 nationally, but ODMP is tracking over 100 additional cases that are still pending verification. ODMP's "Other" category, which includes COVID as a duty-related illnesses, is up 221% compared to the same time last year.

Overall, 2020 line of duty deaths are 90% higher than they were at this time last year.
View the full list odmp.org

Orange County could be set for wider reopening amid improved COVID-19 numbers
The county is in Tier 2 — the second-strictest in California's four-tier system that assesses COVID-19 transmission. However, officials said this week they think Orange County could soon enter the less-restrictive Tier 3, based on how numbers are trending. To move into the next tier, Orange County would need to have 1 to 3.9 new COVID-19 cases per 100,000 people per day and a test positivity rate of 2% to 4.9% for two consecutive weeks. latimes.com

When will the COVID-19 pandemic end?
Normalcy by spring, and herd immunity by fall?
McKinsey & Company assess the prospects for an end in 2021
An epidemiological end point when herd immunity is achieved. One end point will occur when the proportion of society immune to COVID-19 is sufficient to prevent widespread, ongoing transmission. Many countries are hoping that a vaccine will do the bulk of the work needed to achieve herd immunity. When this end point is reached, the public-health-emergency interventions deployed in 2020 will no longer be needed.

A transition to a form of normalcy. A second (and likely, earlier) end point will occur when almost all aspects of social and economic life can resume without fear of ongoing mortality (when a mortality rate is no longer higher than a country's historical average) or long-term health consequences related to COVID-19.

The next normal won't look exactly like the old - it might be different in surprising ways, with unexpected contours, and getting there will be gradual. mckinsey.com

Walmart rolling back two of its COVID-19 precautions as customer behaviors change
Walmart is doing away with one-way aisles and will reopen second sets of doors that had previously been closed due to coronavirus concerns. One set of doors will be designated for entrance and the other for exit. Walmart did not say when the changes will take place, but attributed the move to customer behavior. kansascity.com

Walmart expands drone pilot to deliver COVID-19 tests

De Blasio says decision on outdoor dining extension coming 'very soon'

NYC restaurant installs "space bubbles" for outdoor dining this fall

CDC director says more than 90% of Americans remain susceptible to the coronavirus

Johnson & Johnson's coronavirus vaccine is fourth to begin Phase 3 trials in the United States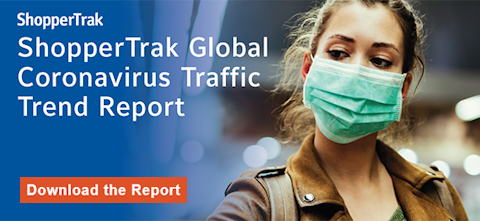 ---

The Anti-Prop 20 Group Fires Back With LA Times Op-Ed
Letters to the Editor: Retailers are whining about theft. They should blame
their own cost-cutting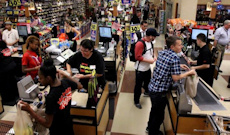 To the editor: I get it. People can be dishonest. Our recent political climate doesn't help by promoting lying and dishonesty. But when it comes to theft, the blame needs to be shared — retailers have become enablers. ("Grocery stores are pushing California to be tougher on crime. Here's why," Sept. 16)

In an effort to increase profits, they have cut down on employees at the registers and have relegated customers as the de facto cashiers. Some of these customers choose not to scan all of their items, and there's no one there to stop or monitor them.

There may be an employee available to offer help to customers at perhaps eight check-out kiosks, but there are no employees available to check receipts against merchandise as the customers leave (Costco being the exception). Retailers save salaries, healthcare benefits, vacation and sick time, and then they are up in arms when there is theft.

All of these retailers have built losses from theft into their pricing, and no doubt have figured out that the cost savings from reducing their work force more than make up for their theft losses. latimes.com

5 of the 6 largest California wildfires in history started in the past 6 weeks
The staggering statistics keep piling up for California's wildfire season: August and September account for five of the six biggest fires in nearly 90 years of recorded history for the state. The 2018 Mendocino Complex had previously been the state's largest fire on record, reaching 459,123 acres. It is now the second-biggest in state history, dwarfed by this year's 847,000-acre August Complex burning with just 38% containment near Mendocino National Forest as of Tuesday morning, according to the U.S. Forest Service. sanluisobispo.com

LA County: Bobcat fire burns 112,000 acres and at least 29 structures, and is only 17% contained

California Wildfires Map

Soft Raises Continue into 2021
Employers predict average 2.6% merit increases next year, up from 2020
U.S. employers responding to a recent Salary.com survey predicted. That number would represent an increase over 2020's 2.4% but is still down from 2.8% in 2019, according to data released Sept. 3.

2021 median salary increase budgets are expected to remain consistent at 3% - a level that has remained steady for 10 consecutive years, the organization said. Additionally, in 2020, the average salary structure, or range, increase fell to 1.3%-1.6% range after remaining at 1.7%-2% range for most workers in 2018 and 2019, the survey found. This year's range is generally expected to stay the same in 2021.

The 2020 General Industry Salary Budget Survey released Aug. 17 found that only 7% of the companies surveyed are not planning pay increases in 2021, "down significantly from 14% this year." hrdive.com

Editor's Note: It's not unheard of for retail to actually freeze salary's at the executive level in harsh conditions.

Fortune's Best Workplaces for Women
Retailers on the List
Employees responded to over 60 survey questions describing the extent to which their organization creates a Great Place to Work For All. Eighty-five percent of the ranking is based on what women themselves report about their workplace, and how fairly those experiences compare to men's reports of the same workplaces. Read more

3. Target
6. Wegman's Food Markets
29. Publix Super Markets
39. Panda Restaurant Group
52. Sheetz
53. T-Mobile US
62. Cheescake Factory
71. Burlington Stores

Brookfield Properties' retail arm is laying off 20% of its workforce

Papa Johns to Open 49 Stores in Northeast

Lidl to open 50 new stores

Party City to open 91% fewer Halloween pop-ups this year

Party City orders Virginia store to pull Confederate soldier kids' Halloween costumes

Joint Statement from AAFA, NRF, RILA, and USFIA on House Passage of the Uyghur Forced Labor Prevention Act (H.R. 6210)


Quarterly Results
Nike Q1 total sales down 1%, Direct up 12%, Nike Brand digital sales up 82%


---

Senior LP & AP Jobs Market

Vice President of Safety & Risk Management job posted for Bowlero Corporation in Mechanicsville, VA
The VP of Safety and Risk Management is responsible for management of Bowlero Corporation's total cost of risk through the planning and execution of claims management activities, loss control and prevention programs, and insurance program design and placement. The position's responsibilities include the preparation of reports that will make the company's senior management aware of the information needed to facilitate effective decision making. managementcareers-bowlerocorp.icims.com

---




WHITEPAPER:
7 Steps to Evolving Your EBR System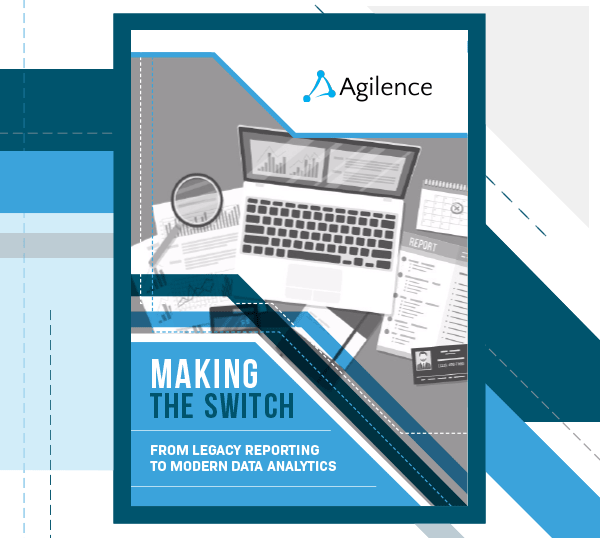 Today's disruptive business environment requires flexibility and visibility to make sense of massive amounts of data, faster. Antiquated legacy reporting products might help you get by, but they don't allow you to scale the power of data-driven decision making across your organization.

Agilence recently hosted a panel of influential retailers who have made the switch from legacy reporting to modern data analytics and compiled their discussion into a convenient to read white paper. This brief overview will highlight some of the key insights these industry-leading retailers had to offer.

This white paper covers:
Quantifying the cost of maintaining legacy systems

Making a business case for switching to a modern analytics system

Creating a data-driven mindset across the enterprise

Delivering actionable insights to multiple departments
---
Looking to Learn More About Cyber Security?
This is the Summit & Keynotes to Register For

Three Days of Keynote Speakers Specific to Retail and Hospitality

The RH-ISAC Summit has over 7 top cybersecurity keynote speakers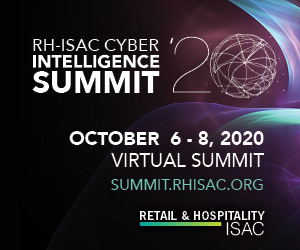 The RH-ISAC is excited to announce several keynote speakers for the 2020 RH-ISAC Cyber Intelligence Summit! This three-day virtual event, taking place on October 6-8, brings together top cybersecurity leaders and teams representing the most prominent organizations in retail, gaming, hospitality, restaurants, grocers, consumer products and other consumer-facing service companies.

The RH-ISAC Summit welcomes the best and brightest the industry has to offer! We'll have thought-provoking topics, informative breakouts, and keynotes speakers tailored to align with each level in your organization, from CISOs to analysts. The first day is geared toward strategic leaders and CISOs, with sessions specific to high-level discussions and themes. The second day dives into topics on threat intelligence and operations, with a more tactical and operational focus. The third and final day covers special interest areas and focused working groups that the RH-ISAC community has identified as priorities. We encourage you to attend all three days to gain perspectives from all levels of your organization.

DAY 1: OCTOBER 6
● Opening Keynote: Triple Threat: Three Predictions for where Cybercrime is Headed in 2021 and Beyond
● Mid-day Keynote: The Future of Application Security: Increased Revenue, Less User Friction
● Closing Keynote: Driving Change to Create a More Diverse Workforce

DAY 2: OCTOBER 7
● Opening Keynote: Tribal Knowledge: Sharing is Caring
● Closing Keynote: Mission Critical: Lessons Learned from a Seasoned Army Vet

DAY 3: OCTOBER 8
● Opening Keynote: Up Your Game With ATT&CK and SHIELD
● Mid-Day Keynote: Digital Transformations & eCommerce – Address Online Fraud, Reduce User Friction rhisac.org


Shift to remote work and heavy reliance on service providers for security leaves blind spots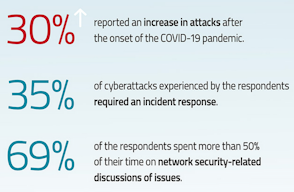 83% of C-level executives expect the changes they made in the areas of people, processes, and applications as a response to the COVID-19 pandemic to become permanent (whether significant or partial), according to Radware​.

According to the report, ​pandemic-driven changes affected various aspects of business, 44% of executives surveyed reported a negative negative impact on budgets, 43% reported a workforce reduction, while 37% reported reduced real estate footprints. helpnetsecurity.com

One Wrong Click Is All It Takes
Mitigating Cyber-Risk While We're (Still) Working from Home
Over the past few months, we've become very familiar with the many cybersecurity perils posed by a largely (or fully) remote workforce. It's clear that work-from-home (WFH) isn't going away anytime soon — and neither are bad actors.

But as the fine line between working and living from home becomes increasingly blurred, it's important to step back and recognize that with everything interconnected, one click is all it takes for confidential information to land in the wrong hands.

The good news is there are plenty of ways to teach preventative cybersecurity — in your own home, at the dinner table — and a myriad of zero-trust tools you can leverage to keep yourself and your family cyber smart and secure while we WFH and go to school from home. Like anything else, practice makes perfect — and the same is true for cybersecurity. The better you can understand and practice the cybersecurity fundamentals within your own home, the safer off you and your loved ones will be.

Why Incidental Security Matters | Understanding Your Zero-Trust Toolbox | darkreading.com

What are the traits of an effective CISO?
"Today's CISOs must demonstrate a higher level of effectiveness than ever before," said Sam Olyaei, research director at Gartner. "As the push to digital deepens, CISOs are responsible for supporting a rapidly evolving set of information risk decisions, while also facing greater oversight from regulators, executive teams and boards of directors. These challenges are further compounded by the pressure that COVID-19 has put on the information security function to be more agile and flexible."

"A clear trend among top-performing CISOs is demonstrating a high level of proactiveness, whether that's staying abreast of evolving threats, communicating emerging risks with stakeholders or having a formal succession plan. CISOs should prioritize these kinds of proactive activities to boost their effectiveness."

The survey also found that top performing CISOs regularly meet with three times as many non-IT stakeholders as they do IT stakeholders. Two-thirds of these top performers meet at least once per month with business unit leaders, while 43% meet with the CEO, 45% meet with the head of marketing and 30% meet with the head of sales.

"Effective CISOs keep a close eye on how risks are evolving across the enterprise and develop strong relationships with the owners of that risk – senior business leaders outside of IT."

The survey also found that highly effective CISOs better manage workplace stressors. Just 27% of top performing CISOs feel overloaded with security alerts, compared with 62% of bottom performers. Furthermore, less than a third of top performers feel that they face unrealistic expectations from stakeholders, compared with half of bottom performing CISOs. helpnetsecurity.com

Request for Comments: PCI DSS Version 4.0 Draft Standard


From 23 September to 13 November 2020, PCI SSC stakeholders can participate in a Request for Comments (RFC) on a draft of PCI Data Security Standard Version 4.0 (PCI DSS v4.0 Draft v0.2 for RFC). This is the second RFC for the draft of PCI DSS v4.0. The first RFC was held in late 2019, and feedback received during that RFC has been incorporated into the draft. pcisecuritystandards.org

DOJ unveils Trump administration's legislation to reform tech's legal liability shield

Microsoft Extends Data Loss Prevention to Cloud App Security
---

---

Canada LP & Crime Prevention

Retail Thefts in Canada Up 125% Over 3 Years
New retail crime task force created as Manitoba follows U.S. shoplifting trends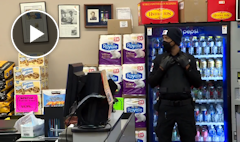 According to a loss prevention expert, Manitoba retailers have likely experienced a significant rate of shoplifting-related shrinkage in recent years — a problem the province is trying to combat with its new retail crime task force.

Stephen O'Keefe told 680 CJOB the shrinkage rate in the United States grew to a record high last year — from 1.38 per cent to 1.62 per cent — and Manitoba is following the same trend.

"Police have been reluctant to process shoplifting cases because the courts won't take them, and then the police have a slower response time because they know they're not going to prosecute."

Manitoba justice minister Cliff Cullen said Tuesday that the new task force is up to the challenge of reducing shoplifting.

"In the past three years, retailers have seen retail thefts increase by over 125 per cent, and violent crime targeted at businesses and employees is also on the rise," said Cullen. "The Manitoba government is pleased to partner with the private sector to create this new task force, which will work collaboratively to address these issues and support retail communities throughout the province." globalnews.ca

Hidden Tracking Devices in Liquor Bottles?
Edmonton-developed idea to combat liquor store theft targets bars, restaurants who purchase stolen products
An idea out of MacEwan University has been selected from more than 200 entries as a promising way to help combat liquor store theft in Edmonton — a crime that saw a 300 per cent increase from 2018 to 2019.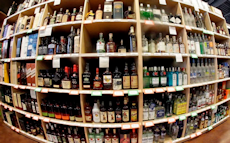 The concept attempts to deter liquor thefts at the point of resale by targetting the restaurants, bars and nightclubs that purchase stolen liquor and resell it to the unsuspecting public. The premise of the proposal suggests that if criminals lose the market for their stolen liquor, they will have less reason to steal it from stores.

The Social Innovation Institute proposal will use a high-profile awareness campaign, hidden tracking devices in bottles and a whistle-blower cash prize targeted at restaurant employees who tip off police about their establishments buying stolen liquor.

The group said it's hoped that bars, restaurants and nightclubs that purchase stolen liquor will be afraid of being caught, criminally charged and prosecuted.

The concept will now undergo field trials and the results must meet the criteria set out in the challenge before it can officially be declared the winner and receive the $250,000 grand prize. For now, Alcanna said it will award MacEwan a $25,000 prize in recognition of its leading proposal. globalnews.ca

Store ATM Placement is Key to Crime Prevention
RCMP promotes ATM security in businesses

Alberta RCMP is encouraging business owners to keep ATM security top of mind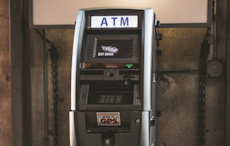 According to statistics from Alberta RCMP, there were nearly 40 ATM thefts and more than 40 ATM theft attempts in the province in 2019. September 2019 saw six ATM thefts as well as six attempted thefts.

ATM placement within a store is important to prevent theft from occurring, Kee said. Putting a machine at the back of the business is not ideal as it can be hidden from the view of employees, but putting it near the front of the store creates other risks.

"If you have a store which has a window front, we're asking you to not put your ATM right by the front of the store," she said. "That is encouraging the behaviour of ramming the front of the store, hooking up the ATM and driving it through.

"You want to put it somewhere that's easily accessible to the public, but also in sight of the employees so they can see what's going on around the ATM." airdrietoday.com

---

Mask Rage & COVID Conspiracies

Video of anti-mask woman in Calgary fabric store goes viral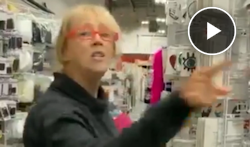 A video of a woman berating employees who asked her to wear a mask at a Calgary store has gone viral on the internet. A manager at the Fabricland confirmed the incident happened in that store on Sunday, but declined to speak further on the incident.

The video shows a woman with pink glasses pointing her finger at an employee who is speaking with her about the need to wear a mask. Throughout the video, the woman speaks to several people in a mocking, childish voice while arguing that the COVID-19 pandemic is a hoax.

"You are a sheep, just like the rest of them," says the unidentified woman. "Why don't you people educate yourself?" She then mocks another person who was filming the exchange. "Are you afraid? You should run away. But you have your super mask on." calgaryherald.com

New consumer research shows that some Canadians think COVID-19 is similar to the flu, the government is 'exaggerating' the threat
Every week, Leger 360 surveys Canadians and Americans to explore their perspectives on COVID-19 and other current events. This survey is conducted using Leger 360's representative LEO (Leger Opinion) panel, in partnership with the Association for Canadian Studies (ACS), and published in The Canadian Press.

Download the full report
What Rights do Retail Employees Have in COVID-19?

---

Canada July retail & wholesale trade both rise; now above pre-pandemic levels
Canadian retail and wholesale sales both rose in July and were higher than before the coronavirus pandemic struck, Statistics Canada said on Friday, pointing to further evidence of economic recovery.

Canadian retail and wholesale sales both rose in July and were higher than before the coronavirus pandemic struck, Statistics Canada said on Friday, pointing to further evidence of a partial economic recovery. ca.reuters.com

Canadian e-grocery surges, Amazon Prime memberships jump: SRG


Big River, SK: Break-and-enter turns into shooting as three men open fire on pawn shop employee
Big River RCMP are investigating after a break and enter at a local business in Debden after which the suspects fired a gun. According to a media release, at 6 a.m. this morning, police attended a call about the alleged incident at a pawn shop. Police say an employee saw three men dressed in black wearing masks leave the backdoor with merchandise stolen from the store. One of the three men shot the employee's vehicle twice with a sawed-off firearm. The employee escaped the situation unharmed. The investigation is ongoing and police are trying to find the suspects vehicle and the three men responsible. meadowlakenow.com

Comox, BC: RCMP looking for man who stabbed employee, robbed store

Vancouver, BC: Man pleads guilty to robbery where downtown shop owner was stabbed

Kirkland Lake, ON: Police respond to shoplifting incident

Online thieves scam Toronto couple out of more than $1,000 in PC Optimum points hack

---

Robberies & Burglaries

• C-Store - Eastern Passage, NS - Armed Robbery
• C-Store - Cambridge, ON - Armed Robbery
• Pawn Shop - Big River, SK - Burglary/Shooting
• Retail Store - Bells Corners, ON - Armed Robbery
• Unnamed Store - Comox, BC - Armed Robbery/Stabbing

How are we doing? We need your input & suggestions. Send to lpnews@d-ddaily.net

View Canadian Connections Archives

---

---
---

Over $140 Million in Fraud Losses
Consumer Fraud Complaints About COVID-19 Fraud Pass 200,000
Consumer complaints to the U.S. Federal Trade Commission (FTC) related to the coronavirus exceeded 200,000 on Thursday, Sept. 17, with a total of more than $140 million in fraud losses. Since the novel coronavirus outbreak began, the top complaint categories have been related to online shopping, travel, credit cards, banks and lenders, and credit bureaus.

The New York Times coronavirus tracker says May 27 -- the peak of daily scam complaints -- was in the middle of a relative lull in new infections. Case numbers started to rise again in late June and early July.

"Since the onset of the pandemic, news outlets, government agencies (such as the FDA, with its Quack Hack campaign), and organizations including ours and AARP have warned the public and/or published guides on how to avoid scams related to COVID-19 and in general. That could have made Americans more wary of a variety of common cons such as suspicious phone calls or promises of 'fast stimulus money' which only leads them to a used car salesman.

The government should wield every tool at its disposal against scammers. Department of Justice (DOJ) press releases have touted both criminal and civil legal actions brought against parties accused of fraud related to COVID-19 products and services. That includes health care benefits fraud, fake disease treatments and the sale of nonexistent medical supplies. uspirg.org

Walmart: Hiring 20,000 to staff e-commerce fulfillment centers for holidays

Amazon puts out call for gig workers to pick orders at Whole Foods

Amazon's Prime Day 2020 will start on Oct. 13
---
Update: Jacksonville Beach, FL: Close to $40,000 in merchandise was stolen from ULTA Beauty stores across the Northeast Florida area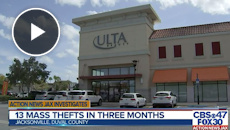 As many as 13 different incidents took place where products were stolen according to police in a three-month period. Some local stores were hit multiple times. Documents reveal in some instances the suspects would use pepper spray on employees in order to get away. A new report reveals "the total loss of merchandise from this organized retail theft group was $37,756.59."

Myra Curry, Shatreveya Robinson and Slivya Thomas were arrested and charged in connection to the fragrance heist. They were arrested following a short police chase in Jacksonville Beach after reportingly stealing $5000 in product from ULTA. Action News Jax law and safety expert Dale Carson said fragrance is easy to steal and resell because it cannot be tracked. Police say multiple social media accounts were used to sell the perfumes. actionnewsjax.com

Riviera Beach, FL: Two women arrested in $30,000 Coupon Fraud scheme targeting drug stores across Florida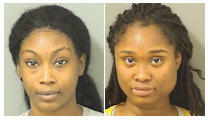 Two Riviera Beach women were arrested this month for their alleged roles in a coupon scam that resulted in more than $30,000 worth of merchandise being stolen from drug stores in South, Central and Southwest Florida, state authorities said Tuesday. Thelma Flint, 26, and Kenya Morris, 25, were each arrested Sept. 10 on charges that include grand theft and conspiracy to commit grand theft of $20,000 or more but less than $100,000. Morris remained in custody at the Palm Beach County Jail on Tuesday in lieu of a $90,500 bail bond. Flint was released early Tuesday on a $20,000 bond.

Authorities also arrested Ramona Foster of Texas. The case is being prosecuted by the Office of Statewide Prosecution in Fort Myers. Prosecutors allege that Foster produced fraudulent paper and digital coupons that Flint and Morris used to purchase gift cards and other items at little or no cost to them. Flint and Morris reportedly then gave half of the stolen gift cards to Foster as payment for creating the fraudulent coupons. The two would then use social media to sell the items they purchased for cash, the Florida Department of Law Enforcement said. They allegedly targeted drug stores in Broward County, in DeSoto, Charlotte, Lee counties in Southwest Florida, and in Brevard and Volusia counties in Central Florida. FDLE's Sebring Field Office began investigating after being contacted by Walgreens Loss Prevention. palmbeachpost.com

Kosciusko County, IN: Warby Parker Loss Prevention closes $20k theft of eyewear
A Nappanee woman was arrested for allegedly receiving $20,000 of designer eyeglass frames then selling them online. Charlotte Megan Raab, was booked in the Kosciusko County Jail at 9:24 p.m. Thursday and faces a Level 6 felony theft charge. According to the probable cause affidavit filed June 19, 2019, in Kosciusko Superior Court II, on Feb. 25, 2019, Nappanee police received information from Warby Parker Inc.'s loss prevention investigator Ron Clark. Clark told police that Raab has fraudulently obtained approximately $20,000 worth of designer eyeglass frames from the company and has been selling them online through two sales sites – Poshmark.com and Depop.com. According to Warby Parker's investigation, Raab profited $2,475.81 from selling the frames online. When police asked Raab about it, according to the affidavit, she said, "Yeah, I did that." timesuniononline.com

Lancaster County, PA: C-Store Burglars flee with over $13,000 of Cigarettes

Ogdensburg, NY: Family Dollar Employee charged with theft of $5,000 of merchandise

East Marlborough Township, PA: Pennsylvania State Police investigating a retail theft at the Walmart; 2 women concealed merchandise in a storage tote
---

---

Shootings & Deaths

Bradenton, FL: Manager of Walmart shot in attempted robbery at store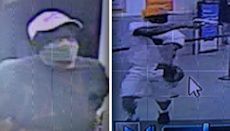 Someone shot a Walmart manager in the leg during an attempted robbery on Tuesday night, according to the Manatee County Sheriff's Office. At about 9:40 p.m., a man tried to rob the Walmart at 6225 State Road 64 E. in Bradenton, where he encountered a store manager, Lt. Sean Felton said. "The manager ended up going to the customer service area, where he was speaking with the suspect and refused to give him money," he said. "Ultimately, as he was chasing the suspect out of the store, the suspect turned and shot him." The manager was in stable condition at a local hospital. Felton continued. wfla.com

South Lake Tahoe, CA: Man to face murder charges in 2013 killing of Tahoe gas station attendant

Fresno, CA: Police see dramatic rise in shootings, homicides


Robberies, Incidents & Thefts

Salt Lake City, UT: C- store clerk arrested after allegedly runningover suspected shoplifter with car
Tuesday morning, Ronald James Kirkham, 60, was working at a Salt Lake City 7-Eleven when he ran after an alleged shoplifter, according to a police affidavit. Kirkham got into his car and followed the suspect and then attempted to detain him for police, the affidavit states. "During this process, (Kirkham) struck the retail theft suspect with his vehicle, driving over his legs, and then proceeded to crash the vehicle into the neighboring home. Kirkham left the crash scene and called 911. He was later arrested and booked for investigation of aggravated assault resulting in serious injury, failing to remain at the scene of an accident resulting in serious injury and leaving the scene of a crash. An updated condition of the man hit by the car was not immediately available. deseret.com

Manatee County, FL: Deputies search for armed suspects involved in violent robberies at Walmart, Publix and Dollar General
• C-Store – Lyon County, KY – Robbery
• C-Store – Bozeman, MT – Robbery
• Cellphones – Waco, TX – Armed Robbery
• Dollar General – Bradenton, FL – Armed Robbery
• Family Dollar – St Louis, MO – Burglary
• Gas Station – Kenosha, WI – Armed Robbery
• Gas Station – Mobile, AL – Burglary
• Gas Station – Lancaster County, PA - Burglary
• Grocery – Palmetto, FL – Armed Robbery
• Grocery – Springfield, IL – Robbery
• Jewelry – Tampa , Fl – Robbery
• Jewelry – Houston, TX – Robbery
• Jewelry – Trumbull, CT – Robbery
• Jewelry – Cedar Rapids, IA – Robbery
• Jewelry – Elizabeth, NJ – Robbery
• Pilates – Seattle, WA – Burglary
• Restaurant – Sioux Falls, SD – Armed Robbery
• Restaurant – Troy, MI – Armed Robbery (Chipotle)
• Tobacco – San Diego, CA – Robbery
• Vape – Suffolk, VA – Robbery
• 7-Eleven – Elkhart, IN – Robbery

Daily Totals:
• 17 robberies
• 4 burglaries
• 0 shootings
• 0 killed

---

None to report.
Submit Your New Hires/Promotions
or New Position
See all the Industry Movement
---



Feature Your Job Here For 30 Days -
70% Aren't On The Boards
Post your job listing
---
Featured Job Spotlights

Area Loss Prevention Manager
Pittsburgh, PA - posted September 10
Our Area Loss Prevention Managers ensure safe and secure stores through the objective identification of loss and risk opportunities. Our Area Loss Prevention Managers plan and prioritize to provide an optimal customer experience to their portfolio of stores. They thrive on supporting and building high performance teams that execute with excellence...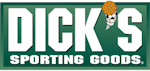 Manager of District Loss Prevention
Seattle, WA - posted August 28
Will be responsible for driving company objectives in profit and loss control, sales performance, customer satisfaction, and shrink results. District Loss Prevention Managers are responsible for leading Loss Prevention functions within a specific operations district and for collaborating with Store Operations and Human Resources in an effort to prevent company loss...

District Loss Prevention Manager
Fort Wayne, IN - posted August 24
The District Loss Prevention Manager ensures shrinkage control and improves safety in the stores through proper investigation and training. This position is responsible to provide feedback, guidance and protection for our Team Leaders and Associates. This role has oversight and responsibility for approximately 16 to 20 store locations...

Featured Jobs
---
JOB TITLE
COMPANY
CITY/STATE
DATE ADDED

Vice President
VP of Safety & Risk Management
Bowlero Corp.
Mechanicsville, VA
September 23
VP - Loss Prevention
Gap Inc.
San Francisco, CA
August 24
Vice President
Mobilelink
Sugar Land, TX
July 8
VP, Profit Improvement
Tractor Supply
Nashville, TN
May 18

Director
Dir. Asset Mgmt.
CHEP
Alpharetta, GA
September 11
AP Dir.
CVS Health
Lincoln, RI
August 27
Dir. Global Security Technology
Disney
Glendale, CA
August 20
Dir. Safety/Risk Mgmt.
Goodwill of SE Louisiana
New Orleans, LA
April 2
Dir. of LP
Ingles
Black Mountain, NC
September 17
Dir. Corporate Security
Keurig Dr. Pepper
Plano, TX
August 20
Dir. AP Investigations
Luxottica
Mason
September 17
Dir. of LP
Natural Grocers
Lakewood, CO
September 17
Dir. of AP & Safety

Paradies Lagardére

Atlanta, GA
July 27

Parker's C-Stores

Savannah, GA

June 3

Dir. of Investigations
Peloton
Plano, TX
August 21
Dir. Security Operations
Salesforce
Seattle, WA
September 9
Dir. Security, High Rise
United Protective Services
Dallas, TX
September 17

Corporate/Senior Manager
Manager, Physical Security Programs & Technology
Grainger
Lake Forest, IL
September 17
Sr Mgr - Supply Chain Transportation, Security & Compliance
The Home Depot
Atlanta, GA
August 28
Safety & Security Manager
Maggie's Farm Marijuana
Pueblo, CO
September 17
Manager, Safety & Security

Thrive Market

Sparks, NV
July 27

---


---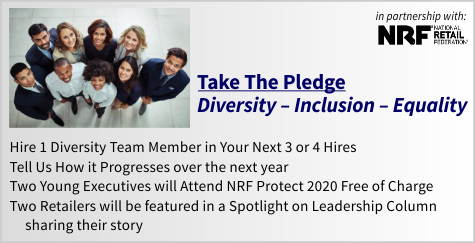 ---

With everything that goes on in one's personal and professional life, it's oftentimes difficult to be able to really focus on the day's objectives. It's easy to get lost in everything going on around you and, while no one can bat 1,000 everyday, you've got to be able to separate -- to use your work as a form of escape from everything and to get lost in your work. Your work can give your mind the chance to separate from virtually anything going on in your life which allows your subconscious time to rethink-refresh- and hopefully see things more clearly. It's like using work as therapy. The trick is forcing yourself to do it. Much easier said then done.

Just a Thought,
Gus



(content subject to approval)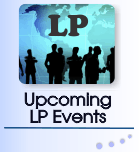 ---
Recruiting?
Get your job e-mailed to everyone... everyday
Post on our Featured Jobs Board!
Not getting the Daily?
Is it ending up in your spam folder?
Please make sure to add d-ddaily@downing-downing.com to your contact list, address book, trusted sender list, and/or company whitelist to ensure you receive our newsletter.
Want to know how? Read Here



36615 Vine Street, Suite 103
Willoughby, OH 44094
440.942.0671
copyright 2009-2019
all rights reserved globally