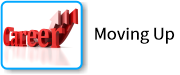 ---
Debra Martin promoted to Sr. Director Retail Operations for Piggly Wiggly Midwest, LLC

Debra has been with Piggly Wiggly for more than a year, starting with the company in 2022 as Director of Retail Operations. Prior to Piggly Wiggly, she spent more than a year with Stop & Shop as Director of Store Operations. Earlier in her career, she served as Sr. Director of Asset Protection for Fresh Thyme Market, Director of LP for The Fresh Market, Director of AP - Safety and Compliance for Harris Teeter, Senior Director, Global Security Operations for Walmart and VP, AP, Risk & Safety for Raleys, among other LP roles. Congratulations, Debra!

See All the Executives 'Moving Up' Here

Submit Your New Corporate Hires/Promotions or New Position

---

---



New ORC Laws: Understanding Their Impact on Retail Safety
September 27, 2023 | 1:00 p.m. ET

Retail crime is a significant problem throughout the country. Recent headlines have highlighted a growing crisis with increased shrinkage and violent retail incidents affecting multiple stores every day. To address part of this issue, various states have passed new ORC laws, modifying thresholds, penalties, and more.

Join us Wednesday, September 27 at 1:00 pm EST, where ALTO lead Attorneys, Sal Rozzi and Trei Gilpin, will explore recent changes in ORC laws and their impact on retail safety. We will highlight the importance of collaboration between the public and private sectors in tackling this issue. This event will also feature a discussion with Walgreens Major Crimes Managers, Jake Crank (New Mexico) and Jose Barreto (Oregon), as we navigate the evolving landscape of retail crime prevention and work towards safer communities.


---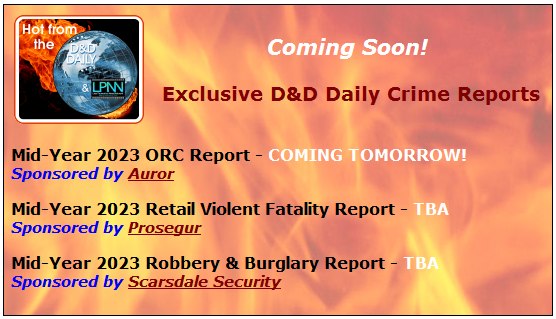 ---

The U.S. Crime Surge
The Retail Impact

Summer Wave of 'Flash Mob Attacks'
Thieves Swarm Luxury Malls, Driving Retail Crime to $100 Billion

California Governor Gavin Newsom commits $267 million to fight "brazen smash-and-grabs" hitting stores

"Losses from theft are at historical highs, and I'd say, we find it unacceptable," Erik B. Nordstrom, chief executive officer of the eponymous department store chain, said during an earnings call last month. "We're looking at everything we can do to make our stores are safe and secure."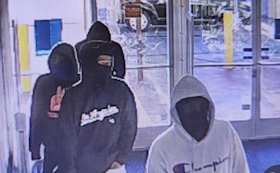 Critics though, particularly within California, say better prevention and surveillance won't ultimately solve the problem, and instead point the finger at lax prosecution as a factor contributing to the jump in flash raids.

Los Angeles, for instance, no longer requires cash bail for suspects charged with nonviolent misdemeanor penalties, allowing many people accused of low-level crimes to be released without having to post a bond. Petty larceny — theft of goods valued at $950 or less — is a "cite and release" offense in California, according to Rachel Michelin, chief executive officer of the California Retailers Association. Many participants in flash mob incidents started out as small-time shoplifters, who graduated to more serious offenses after getting away with a hand slap for entry-level theft, she said.

"When people realize there's no consequence, that behavior is going to escalate," Michelin said.

The crimes are having a ripple effect on local economies, said Michelin. Sales tax revenue falls as fearful shoppers stay away from stores, leading to closures and demoralized workers, making it harder for cities to pay police or clear sidewalk vagrants camped outside vacant storefronts, further discouraging new businesses from opening.

When the Nordstrom in the Westfield San Francisco Centre announced in May that it was closing, the mall's owner, Unibail-Rodamco-Westfield, blamed "unsafe conditions for customers, retailers, and employees." This week, American Eagle Outfitters sued Westfield, accusing it of letting the mall "deteriorate into disarray" and exposing its staff to violence and robberies, according to a complaint filed in Superior Court in San Francisco County.

In the Los Angeles area, where mall culture has long inspired Hollywood scriptwriters, a summer wave of flash mob attacks swept across various retailers, from discount to luxury. bloomberg.com


NYC: Robbery Up 5%, Larceny Up 5%, Burglary Up 2%
But the city saw a downward trend in major crimes at the end of 2022 and major crime is down overall in 2023

Major crime in NYC continues to climb under Mayor Eric Adams — while NYPD response times slow: report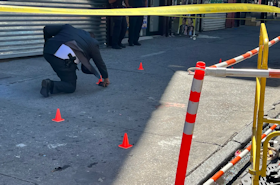 Major crime continued to rise during Mayor Eric Adams's first fiscal year in office — as NYPD response times slowed across the board, according to the mayor's yearly report.

The sprawling Mayor's Management Report, — which addresses every facet of city government and this year mentions the migrant crisis more than two dozen times — says felony crime nearly topped 127,000 reports over the fiscal year 2023, a 6.4% jump from the prior year.

That's also a more than 35.6% jump from pre-pandemic times, according to the report which covers the period from July 1, 2022, to June 30, 2023.

Only two categories, murder and rape, saw an improvement, while the rest ticked up year over year. At the same time, average response times for all crimes jumped by nearly two minutes to 14 minutes and 24 seconds.

The breakdown of crime from the report reveals:

• Murder was down 9% — 424 vs 465
• Rape was down 7% — 1,088 vs 1,168
• Robbery was up 5% — 17.047 vs 16,178
• Felony assault was up 8% — 26,959 vs 25,034
• Burglary was up 2% — 15,054 vs 14,793
• Grand larceny was up 5% — 51,455 vs 49,227
• Car theft was up 20% — 14,902 vs 12,448

The report also highlights the NYPD's clear refocus on broken windows policing — issuing 134,580 minor tickets, which is nearly double that last year.

"Under the mayor's leadership, the city saw a downward trend in major crimes at the end of 2022 and major crime is down overall in 2023, year-to-date, including a double-digit decrease in shootings," he added. nypost.com


NYC's 'Forgotten Borough' Sees 129% Murder Surge
Staten Island appears to be NYC's crime hot spot while other areas see improvement

Murders in Staten Island soar 129% so far in 2023: 'Wholly unacceptable'
Staten Island secession might not be a bad thing — for New York City's crime stats. Murders in the "forgotten" borough have surged 129% so far this year over last year, to 16 from seven.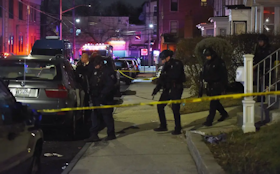 Major crimes are up in every category and 17% overall, according to NYPD data through Sept. 10. By contrast, murders citywide are down 10%, to 280 from 311 this year. And major crimes have dipped 0.2%, the data shows.

Staten Island — where the migrant crisis has prompted the latest wave of secession sentiment — is the only borough whose murder rate is going in the wrong direction and the only one to only one to see increases across all major crime categories.

"This year's increase in crime on Staten Island is wholly unacceptable," District Attorney Michael McMahon told The Post, noting his office "has work to do" because of "misguided and harmful policies visited upon us by outside forces."

Bail reform; changes to discovery protocols in criminal cases that have led to a "mass exodus" of prosecutors; along with the Raise the Age law, which lifted the age of criminal responsibility from 17 to 18, are among the "devastating" policy decisions sparking a more than 20% jump in juvenile crime boroughwide and "a total lack of accountability for teenage lawbreakers," McMahon said.

Some of the murders and robberies are fueled by street gangs, mostly on the North Shore, said one recently retired veteran detective. nypost.com


Backlash Grows After Oakland Misses Out on Millions in State ORC Funds
Oakland merchants plan to strike over crime after city messes up grant funding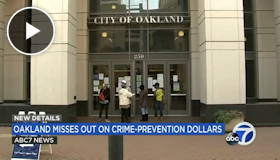 Several Oakland merchants plan to go on a one-day strike in response to rising crime and the city missing a deadline to secure millions in crime-prevention funds from the state, a prominent community leader said Monday.

A date for the strike will be announced Wednesday, and between 15 to 20 businesses have agreed to participate, said Carl Chan, a public safety advocate in Chinatown. Chan said small businesses hope to send a message to city officials that merchants, their employees and customers are "suffering" from crime.

"Right now we are under siege," Chan said during a news conference. "We have been promised many times, but what about the delivery?"

Chan announced the strike at the event that was held by the Oakland NAACP chapter at a church in East Oakland. The chapter also criticized the city and said it will launch an independent investigation into why and how the city leaders missed the grant deadline. sfchronicle.com abc7news.com

RELATED: Oakland flubs critical chance to fight retail theft


Facial Recognition Expands in Police Departments Worldwide
Irish police start €10M facial recognition body cam procurement
The Irish police, known as Garda Síochana, have officially started the public procurement process for facial recognition body-worn cameras as the country awaits regulation for police use of face scanning software.

Ireland is currently debating the Garda Síochána (Digital Management and Facial Recognition Technology) Bill 2023 which would allow facial recognition to be used retrospectively to search through images.

The tender, published on Tuesday, seeks recommendations on body-worn camera systems and the Digital Evidence Management System (DEMS), used for collecting and analyzing footage obtained by the cameras, including retrospective facial recognition.

The DEMS system also plans to integrate or replace existing CCTV surveillance systems.

The police say they expect the system to cost around 10 million euros (approximately US$10.7 million) over five years. The body-worn cameras will first be introduced as a pilot in mid-2024, with full roll-out expected in 2025.

The draft bill promises to use the technology only in serious crime investigations while the police say their cameras will only be switched on in specific circumstances. The procurement documents also highlight that the police have no plans to use live facial recognition on body-worn cameras. biometricupdate.com


New iPhone Launch Fueling Theft Surge
Phone shops brace for spike in robberies as iPhone 15 goes on sale

Three UK is rolling out innovative watermarking technology in a bid to deter gangs of thieves from targeting their stores next week.

Mobile phone retailers are preparing for a spike in organised robberies when Apple's new iPhone 15 goes on sale next week. Thefts involving a group of people targeting a shop for goods are sometimes referred to as "steaming" and there were more than 300 incidents of this in telecoms stores last year.

Half of these incidents took place in the last three months of 2022, after an iPhone launch, according to data published by the Crime Communications Strategy Group (CCSG). Three UK are hoping to combat the rise in robberies by rolling out watermarking technology, in partnership with Selecta DNA and The National Business Crime Centre.

This involves unique codes being placed on high-value products, making them easier for police to track if they are stolen. "It's a deterrent," he continues. "We are going to have signs in our stores and we are hoping that will deter people taking them in the first place." news.sky.com


House ORC Bill Gets More Cosponsors
H.R.895 - Combating Organized Retail Crime Act of 2023
Two new co-sponsors signed onto the legislation (1 Republican and 1 Democrat), bringing the total to 70 cosponsors (36 Republicans, 34 Democrats). It's picking up activity.


Edwardsville, IL: Police target organized retail crime, seek grant to help

NC Democrats rally for gun regulations in wake of recent shootings

---

'The Visionary 2024' Award to be Presented to Dick's Executive Chairman
NRF Announces DICK'S Sporting Goods Executive Chairman Ed Stack as The Visionary 2024
The National Retail Federation today announced that DICK'S Sporting Goods Executive Chairman Ed Stack will receive The Visionary award. Stack will be recognized during the ninth annual NRF Foundation Honors on Jan. 14 in New York City.



"Starting his retail career at a young age, Ed Stack has led DICK'S Sporting Goods through decades of remarkable growth with tremendous business acumen and ingenuity," NRF President and CEO Matthew Shay said. "His story demonstrates how retail is unmatched in opportunity. Throughout his tenure, Ed has stood by his convictions and dedication to making a difference, and NRF is honored to recognize him with The Visionary award."

Presented each year to an outstanding retail leader, The Visionary award honors Stack for his leadership of the largest omnichannel sporting goods retailer in the United States, guiding the company's evolution from two stores in upstate New York to a Fortune 500 company. From 1984 through January 2021, Stack served as the chairman and chief executive officer of DICK'S Sporting Goods.



"I have spent my life in retail, and I am honored and humbled to be recognized as The Visionary by the National Retail Federation," Stack said. "This recognition is on behalf of the more than 50,000 associates with DICK'S Sporting Goods who have helped build the company over the last 75 years." nrf.com


McKinsey & Company Study
Retail workers are fed up and quitting at record rates

Workers increasingly say the job isn't worth the wages

To be a United States retail worker in 2023 means fielding an onslaught of growing American anxieties about everything from high prices to politics. Increasingly, some workers say the job isn't worth the wages.



Low pay, erratic schedules and monotonous tasks have long been a challenge for the nearly eight million Americans working in retail, but the pandemic years have added a host of taxing new duties. Employees must cope with an uptick in shoplifting and customer orneriness. They manage online orders and run up and down the aisles to unlock items as quotidian as toothpaste.

A 2022 McKinsey & Co. study found that the quit rate for retail workers is more than 70 per cent higher than in other U.S. industries. And the COVID-19 years made the problem worse. Before 2020, turnover for part-time retail employees — who make up the bulk of the in-store workforce — hovered around 75 per cent, according to data from Korn Ferry. Since then it's shot up to 95 per cent and hasn't budged, which has at times led to understaffed stores.

Demitrius, who was 17 when he was hired, spent his days toiling as cashier, janitor, shelf stocker and passport photo taker. At times, it seemed he might have to provide security, too.

It was the weight of these things that eventually drove him out of the minimum-wage gig in 2021. "I had to quit and take a break from working for like a year just to regain the ability to breathe and to focus," he says. financialpost.com


Retail Holiday Hiring Its Lowest Level in 15 Years
US retailer holiday hiring to drop to levels last seen in 2008
U.S. retailers will hire the lowest number of seasonal workers for this holiday season since 2008, due to increased labor costs and shaky consumer confidence, according to a report by Challenger, Gray & Christmas provided exclusively to Reuters.

Retailers are expected to add just 410,000 seasonal jobs this season, according to an analysis of nonseasonally adjusted data from the Bureau of Labor Statistics (BLS) by the global outplacement and executive coaching firm. That is just slightly above the 324,900 workers they added during the last quarter of the financial recession of 2008. reuters.com


Saks Survey Sees Luxury Shoppers 'Bouncing Back'

Each quarter, the Saks Luxury Pulse canvases about 2,000 Americans on their shopping intentions and views on the economy.

Saks, displaying some optimism in an otherwise sluggish apparel environment, sees luxury consumers more inclined to shop in the near term. The latest Saks Luxury Pulse quarterly survey found that 58 percent of the respondents plan to spend the same or more on luxury in the August through October period. wwd.com


Grabango lays off employees across several departments
The frictionless checkout provider declined to specify the number of impacted team members, though multiple LinkedIn posts indicate cuts hit 40% of the company.

Soft Surroundings files for bankruptcy, will close all 44 stores

Bed Bath & Beyond Employees Sue Over 401(k) Plan Losses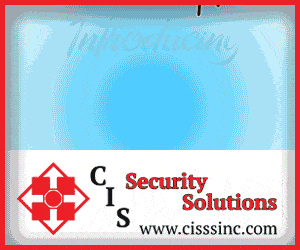 ---


How Cloud Video Surveillance Centralizes Loss Prevention Efforts and Removes Silos

Loss prevention professionals are tasked with the huge challenge of protecting their business against shrink and the increasing threat of organized retail theft, among other concerns. To manage this responsibility, they need to be able to quickly see problems, trends, and future risks to their organization. But many of the tools today can't provide deep context to data and evidence since it's collected and stored in separate tools. This makes it time-consuming and difficult to investigate to find evidence, overarching trends, or risks.

So with the problem of siloed EBR, video and case management, what's the solution? It's time for a shift in how companies approach loss prevention to make it more centralized and accessible.

Access a full suite of loss prevention tools from one place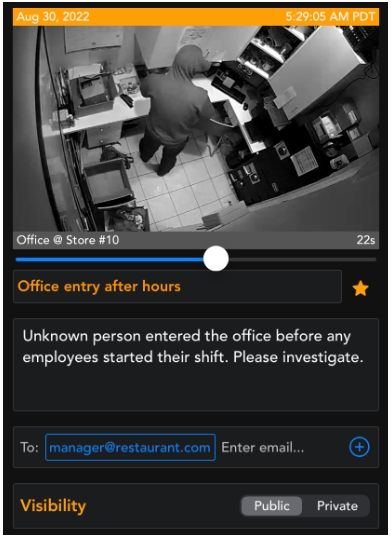 Solink's loss prevention platform gives you the power to focus an investigation into a specific location, a region of the floor, or even a particular transaction type. It connects with almost any commercial camera set-up so you can:
Monitor multiple locations remotely at the same time

Get notified of strange or non-compliant activity

Pair video footage with transaction receipts to create contextualized evidence

Quickly distribute evidence to authorities or peers
All from just one software tool.


Automate loss prevention capabilities and fraud detection with Threshold Notifications

Threshold Notifications tells you when your key metrics are not where they should be, finding the source of the problem fast. Set clear thresholds on your data and get notified of any outliers from the expected norm. Use video paired with transactions to validate or explain the reason for these outliers. Threshold notifications save you hours per week on identifying where shrink occurs and the paired video footage helps you navigate case management with solid evidence.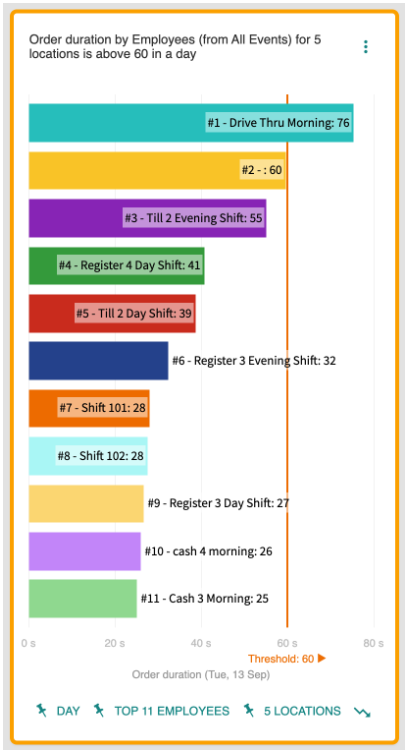 Solink in action: how a grocery store reduced shrink by optimizing their front-end operations

Frazier Farms, a specialty natural grocery store in California, was having concerns about discount abuse and higher operational risks due to weakened employee training. Through using the Solink platform across three store locations at once, Matt Frazier, one of the owners, was able to immediatley hone in on the exact moment that incidents occurred by using the motion search feature. Then, pairing the video footage with strange transactions from POS data such as high or frequent discounting, he was able to also identify employees who were abusing their authorization levels. The ability to pair videos to transaction data also helped him determine that new employees were not trained on how to use the registers properly which had led to an increase in void purchases. From here, he could send the video clips to authorities or to internal teams for training and awareness, which helped improve store operations.

Read the full story in detail here.


Integrate cloud video surveillance to remove silos and start contextualizing your business risks from just one platform
Accessible on any browser or mobile device (Web, iOS, Android, Apple TV)

Works with almost any commercial camera including your existing cameras (Analog or IP)

Easily share video clips and collaborate with peers and law enforcement

Search through surveillance video with ease to view motion events, people, or vehicles

Access to features like video analytics and heat maps

Retain and store evidence securely for investigations

Customer support is available 24/7, 365 days a year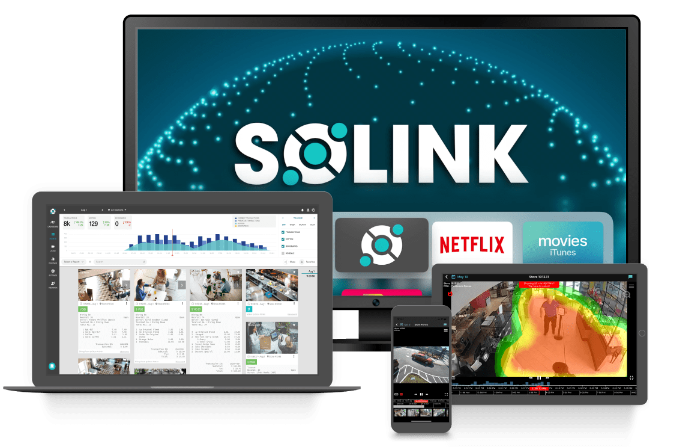 ---
---

Cyberattack Hits Clorox & Causes Production Delays
Clorox says last month's cyberattack is still disrupting production

Clorox said a cyberattack it disclosed last month will have a material impact on its quarterly results.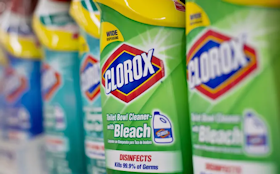 Clorox on Monday warned of a material financial hit from ongoing production disruptions caused by a cyberattack last month. The company, which produces its namesake bleach products and Pine-Sol, among other household items, also said it doesn't have an estimate for when it will be able to resume full operations.

The cybersecurity breach will impact fiscal first quarter results due to product outages and delays, Clorox said. Nonetheless, the company said it believes the threat is contained. It expects to start bringing systems back up to speed next week, and will ramp up to full production "over time."

Clorox had disclosed the attack Aug. 14, saying that its systems had been breached. After learning of the attacks, the company took systems offline and involved law enforcement.

Now, a month later, the attack is still causing "widescale disruption" to the companies operations, according to a Clorox securities filing. While systems are being repaired, the company has had to go manual on many of its procedures. As a result, the company has scaled back its order processing, meaning fewer products are making their way onto store shelves. cnbc.com


CISOs Facing More Pressure Than Ever
How to Get Your Board on Board With Cybersecurity

CISOs can refine their soft skills to help get their cybersecurity best-practices message across. Steps include increasing staff incident-response training and staying current with the threat landscape.

Nearly three-quarters (73%) of cybersecurity industry leaders have experienced burnout in the last 12 months — and who can blame them?


The shift to remote and hybrid work models has increased organizations' reliance on cloud services, limiting security teams' visibility into employee network and endpoint environments. But reduced visibility places company data at greater risk of cyber threats, and the subsequent surge in software supply chain attacks and ransomware incidents has cast a spotlight on the significance of cybersecurity. As a result, CISOs face more pressure than ever to maintain robust cyber defenses.

However, the role of the CISO has also evolved in other ways. With the frequency and severity of cyberattacks increasing, security has become a board-level issue given the potential reputational, financial, and operational damage associated with an attack. While it's a positive development that more C-suite and board leaders are becoming active participants in cybersecurity conversations, it has also placed added pressure on CISOs, who must communicate advanced security protocols to a non-technical audience and justify their defense plans.

To champion cybersecurity initiatives while staying within budget constraints and aligning investments with overarching business goals, you need more than technical prowess. You must be able to effectively communicate and collaborate with your C-suite peers — and that's sometimes not as easy as it sounds. darkreading.com


The Growing Mountain of Cybersecurity Regulations
White House grapples with harmonizing thicket of cybersecurity rules

The regulatory road to harmonizing regulations for 16 critical infrastructure sectors is long and treacherous one.

In recent weeks, the White House has embarked on a dizzying task: trying to harmonize the exceedingly broad number of cybersecurity-related regulations and technical standards set by industry that corporations and critical infrastructure operators must abide by.

That monumental task is likely to span years — perhaps even administrations. Its outcome has the potential to radically reshape cyber policy and regulations for 16 critical infrastructure sectors. Assuming it gets done.

The initial goal is to create a framework for a single mandate so critical infrastructure owners and operators have "reciprocity" across standards. That would mean that complying with a set of standards in one domain would, in theory, result in compliance in another and reduce compliance costs. Large corporations spread across multiple sectors would spend more on cyber defense, and smaller corporations that currently can't keep up with security spending might allocate a bit more of their budget toward defense.

Amid the task of harmonizing regulations, cyberattacks against critical infrastructure organizations are only increasing. Harmonizing regulations could be a way to deliver significant security dividends at a time when ransomware gangs are attacking everything from casino operators to hospitals and Russian and Chinese hackers are increasingly probing U.S. critical infrastructure entities. Harmonizing regulations is task 1.1.1 in the National Cybersecurity Strategy Implementation Plan, which calls on the Office of the National Cyber Director and the Office of Management and Budget to lead the effort. cyberscoop.com


Business Data Trap
The hidden dangers of low-value data
Despite data classification being essential to successful data security strategies and compliance, businesses are falling into the trap of only focusing on protecting highly sensitive data, such as personal information and records, and forgetting about low-sensitive data. This includes marketing materials and data intended for public use, which can still be valuable. helpnetsecurity.com


American companies too vulnerable to attacks like MGM hack

Hackers tied to Las Vegas attacks known for sweet-talking way into company systems
---

---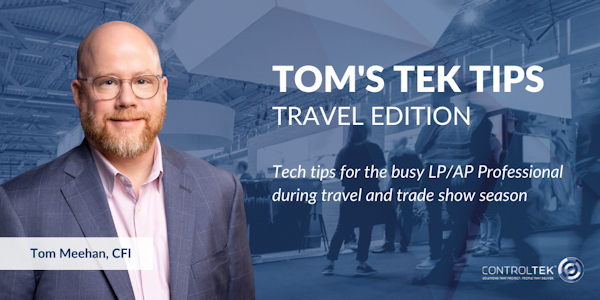 In this special Travel edition of Tom's Tek Tips, Tom Meehan, CFI will cover essential cybersecurity and tech tips to get the most out of your tech while staying secure amidst traveling and the upcoming fall trade show season.

Tip #3 - Utilize Travel Apps: Many apps are tailored for travel, offering functions like itinerary management, local recommendations, or language translation. Apps like TripIt or Google Translate can be invaluable aids while you're abroad. Research and download these before your trip to enhance your travel experience.

Watch this space every Tuesday for more of
'Tom's Tek Tips - Travel Edition'

70% of Online Consumers Quit Searches Without Making Purchase
Can AI push consumers toward the checkout page?

Will AI Take Online Product Search to Another Level?
A crop of AI-powered product discovery startups have arrived, including Lily AI, Pixyle.ai, Syte, ViSenze, and Vue.ai, to better match text and visual online product searches with what consumers are actually looking for.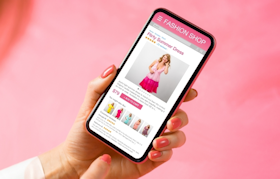 Lily AI's sophisticated algorithms, for instance, help link colloquial consumer searches typed in search bars — such as "quiet luxury," "study hall," or "boho chic" — to stock descriptions of goods, such as "midnight french terry active wear," according to a profile in the New York Times.

The article notes that an estimated 70% of consumers quit their searches without making a purchase.

"It starts with understanding the language of the customer, and realizing just how poorly served they are in the online shopping experience today," said Purva Gupta, Lily AI's co-founder and CEO, in an interview with Center for Data Innovation. "Products are often put on shelves with legacy, 'out-of-the-box' attributes that come directly from manufacturers and distributors, and that don't capture the nuance and detail that shoppers actually use when they're looking for relevant products that match their needs."

Macy's, Bloomingdale's, Gap Inc. brands, Abercrombie & Fitch, and thredUP are among Lily AI's customers.

Pixyle.ai, which works with online marketplaces such as Depop and Otrium, offers a visual search tool that lets consumers upload an image of what they are looking for and get similar results. Pixyle.ai's neural networks train its AI algorithms to not only identify but categorize fashion items by attribute, such as color or pattern, that match the keywords shoppers use when searching for an item.

Pixyle.ai notes in its marketing copy, "No words can describe an abstract pattern of a fashion item the same way an image can."

The AI advances in product search come as Microsoft and Google both in February introduced ChatGPT-style chatbot products that led to speculation about how the technology would elevate online search. retailwire.com


Apple is the Most Valuable Company in History
Study: Amazon is world's fifth largest company by market cap

The top 10 includes seven technology companies, including Apple, Amazon and Tesla 10

Apple tops the ranking, which was commissioned by City Index, with a market cap of $3.03 trillion, followed by Microsoft ($2.51 trillion), Saudi Aramco ($2.08 trillion), Alphabet/Google ($1.52 trillion) and Amazon ($1.34 trillion).

Rounding out the top 10: Nvidia ($1.05 trillion), Tesla ($886.8 billion), Berkshire Hathaway ($753.1 billion), Meta/Facebook ($733.1 billion) and Taiwan Semiconductor Manufacturing ($534.9 billion).

City Index noted that Apple, with its market cap of $3.03 trillion, is the most valuable company in history. It was the biggest company in the world for most of the 2010s, and in 2018 became the first U.S .company to surpass $1 trillion in value. It then surpassed $2 trillion two years later.

City Index also studied the biggest companies in 1980 and 2000 by market cap to establish how the stock markets have changed in the last 40 years. chainstoreage.com


AI and E-commerce: Simplifying the Sales Process

How Gen Z envisions AI improving e-commerce
---
Detroit, MI: Detroit man arraigned for alleged $80,000 organized retail theft
A Detroit man was arraigned on organized retail fraud charges for allegedly stealing $80,000 of merchandise from Sam's Clubs in Michigan. Kevin Tansil, 64 of Detroit, was arraigned before Judge Vikki Bayeh Haley in the 67th District Court in Grand Blanc on five counts of organized retail fraud for his role in an alleged theft and resale ring targeting Sam's Club stores across mid- and southeast Michigan, Attorney General Dana Nessel said.

In April, Michigan State Police and Sam's Club investigators began observing a group entering Sam's Club locations and conducting "push-out" thefts, whereby people push carts loaded with merchandise out the front door without paying. Tansil allegedly stole bottled liquor, electronic equipment and seafood from Sam's Clubs in Auburn Hills, Grand Blanc, Lansing and Ypsilanti and planned to resell the products. Nessel's new organized retail crime unit worked with the Michigan State Police to stop organized retail crime with the intent to resell in either legitimate or illegitimate marketplaces.

"Our FORCE Team and the Organized Retail Crime Unit are working hand in hand with retail companies to investigate and prosecute these coordinated theft and resale schemes," Nessel said in a statement. "In only its first year of operation, the FORCE Team has already brought multiple charges against the operators of these often sophisticated crime rings that cost Michigan retailers millions of dollars every year." iosconews.com


Johnstown, PA: Man allegedly used 175 credit cards to defraud stores
A Johnstown man is in prison after he allegedly used over 175 credit cards to commit fraud. Jesse Fields, 35, is facing 875 charges after he would allegedly place orders with stores like Walmart and then claim that items were missing to have his purchase refunded, according to a report from the Richland Township Police Department. On Sept. 1 officers went to the Wal-Mart on Centre Drive after they received a call from their loss prevention employee. The employee told officers that a man, later identified as Fields, had been submitting online orders and then calling corporate to allegedly say that items were missing. According to the complaint, Fields had been using numerous names to place their orders as well as different credit cards. Over 175 different credit cards had been used to purchase items, according to the complaint. wtaj.com


Hinsdale, IL: Police seek suspect in store robbery
Hinsdale Police are searching for two suspects in a robbery turned manhunt on Chicago's west wide. Police allege the suspects robbed a Verizon Wireless store for around $37,000. One suspect is in custody, with the other still on the run. hometownregister.com


Louisville, KY: Police arrest man suspected of shoplifting $1000 of tools from Menards on Preston Highway

Memphis, TN: Police looking for two suspects they say took $800 worth of laundry detergent

Booneville, MS: Police charge Corinth woman with felony shoplifting; seeking 2nd suspect

---

Shootings & Deaths

Harris County, TX: Man fatally shot after returning from corner store
The Harris County Sheriff's Office is investigating after a man was shot multiple times and later died on Monday afternoon, officials said. According to authorities, the shooting occurred in the 15000 block of Blue Ash, around 4 p.m. When authorities arrived, they found a man with multiple gunshot wounds. The man was taken to a nearby trauma center where he later died. Officials said preliminary information revealed that the man was a corner store down the road for a short time before the shooting. Authorities stated the man was returning from the store when he was shot multiple times. fox26houston.com


Macon, GA: 'It's been frustrating for years and years': Fourth death at Macon gas station in three years
One Bibb County leader says the violence at an East Macon gas station has to stop. On Saturday, 23-year-old Jamon Jackson was shot at the Quick Serve on Emery Highway and died at a hospital. But the death of Jackson marks the fourth death in less than three years at the Quick Serve. For people who live near the gas station, some say they are terrified of going there. In 2021, 27-year-old Gregory Watkins Jr. was shot several times inside the store. Last year, the man's family filed a wrongful death suit against the store owners. In 2022, two men — 30-year-old Trey Smith and 27-year-old Debarius Sanford — were shot and killed there. "It's been frustrating for years and years," Bibb Commissioner Elaine Lucas said. She says the frequent gun violence at the Quick Service is hurting the neighborhood. "There's a certain fear that people are developing because they don't know what store or business to go into," she explained. Some people who live nearby told me that they hear gunshots at all hours of the day, there's gang activity and they don't leave their homes when it gets dark. "Apparently someone in the community has decided that this is the place where they're gonna settle their disagreements," Lucas said. She says law enforcement is working on finding the root of violence. 13wmaz.com


San Antonio, TX: Shoppers run out of Walmart after shootout between police and murder suspect
A shootout between law enforcement and a wanted man sent shoppers at a northwest-side Walmart running for cover Saturday night. Now, Texas Rangers are investigating. "It was very scary. My heart was beating, I was shaking, it was very scary. I never thought something like this would happen, especially at a Walmart," said Brandie Avila. Avila described the moments she and her family heard gunshots ring out at the Walmart at 8030 Bandera Road. "When I heard the first one, it just sounded like a loud bang like something had fell, but then I heard it again back to back. I was like no that's gunshots let's go. I grabbed my son and we ran out of there. I fell with my little one, luckily my other son picked him up, and we just ran out the back door," Avila said.

This all unfolded Saturday night, just before 9 p.m. An affidavit states that witnesses in Bandera County said that Andrew Harrison Lester shot and killed Amber Nicole Ashlaw and left the scene on a motorcycle. The suspect was on a motorcycle and tried to get away from Bandera County Deputies. Multiple law enforcement agencies joined the chase that ended at the Walmart. The affidavit says Lester rode the motorcycle into the Walmart and fired a shot inside the store before a deputy shot him. "They told us don't look back, just keep running. We went through the back. There's a walking trail in the back. They said just keep going, because we didn't know if the shooter was following us," Avila said. Avila says she is just thankful, her family was able to make it out of the Walmart safely.

"Everyone was just running out. Workers running out, everyone just trying to grab their loved ones and run out as fast as they can," said Avila. Texas Rangers were called into investigate the shooting. kens5.com


Memphis, TN: Shots fired at Frayser McDonald's
Memphis Police responded to reports of shots fired at a McDonald's in Frayser. Memphis Police responded to the McDonald's on Frayser Boulevard near Range Line Road at around 7:12 p.m. Sunday night. Police say no one was injured. McDonald's owner and operator Alex Pina released a statement on the incident. "Our thoughts and prayers are with those involved, and we are thankful that no one was injured in this incident. The safety and well-being of our crew, customers and the community remains our priority, and we are fully cooperating with local law enforcement in their ongoing investigation." There is no word on whether anyone was arrested or detained. news.yahoo.com


Huntington Beach, CA: 1 Wounded In Shooting At OC Jack-In-The-Box
One person was wounded during a shooting outside a Huntington Beach fast food restaurant, authorities said Monday. The shooting occurred about 11 p.m. Sunday at the Jack in the Box on Beach Boulevard and MacDonalds Drive, the Huntington Beach Police Department's Jessica Cuchilla told City News Service. Paramedics took the victim to a hospital with injuries not believed life-threatening, Cuchilla said. patch.com


Memphis, TN: Man, dog shot outside gas station near Overton Park

---

Robberies, Incidents & Thefts
Normandy Park, WA: Police search for 6 after brutal assault, robbery at gas station captured on video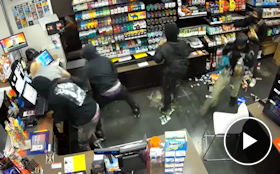 A woman is recovering after being brutally assaulted during a gas station robbery in Normandy Park. It all happened Friday around 9 p.m. at the Friendly Normandy Market. Leah Johnston is a cashier at the gas station, surveillance video shows her getting hit multiple times and kicked to the ground. "Once he started hitting me I pretty much just went into defense mode and I really didn't see anything after that," said Johnston. Normandy Park Police Chief Dan Yourkoski said they're looking for six male suspects. In the video, they can be seen wearing all black and face masks. Police said all six suspects arrived and took off in two stolen vehicles, a Kia and Hyundai. Both cars have been recovered, according to police. Johnston said the suspects were inside the store for about four minutes. She added the suspects took around $100 in cash and handfuls of merchandise from the cigarette case. komonews.com
Delta worker accused of stealing $258K in bag from JFK Airport cleared by jury
A former Delta Airlines worker and his friend accused of stealing a bag containing more than $258,000 from JFK Airport were cleared in the heist on Monday. It took less than an hour of for a Brooklyn federal court jury to deliver the not-guilty verdict for ex-Delta ground services worker Quincy Thorpe and his pal, Emanuel Asuquo Okon, following a three-day trial in which prosecutors tried to pin the Sept. 24, 2019 theft on the pair. "It's the right thing to do – have a good night," one juror told The Post in a courthouse hallway. Thorpe and Okon would have each faced up to 10 years in prison if convicted of snatching the loot – which the feds have not recovered. "We'll go look for it now," Thorpe joked as he left the courthouse with Okon and their attorneys. Prosecutors had relied heavily on grainy surveillance video from JFK that allegedly showed the step-by-step plan of Thorpe, then a 22-year airline employee, who was working on the tarmac and was responsible for loading onto Delta Flight 1225 eight bags of US and foreign cash that came from a cruise ship. But the mountain of footage – and prosecutors' allegations that the Thorpe and Okon "made a tremendous mistake" by leaving behind evidence in a getaway car – didn't seem to persuade the jurors. "The videos worked against them. It just didn't show what they claimed that the video showed," Thorpe's attorney Lonnie Hart Jr., said after the verdict was delivered.
nypost.com
• Auto – Stanislaus County, CA – Burglary
• C-Store – Macon, GA – Armed Robbery / Cashier killed
• C-Store – Normandy Park, WA – Robbery
• C-Store – Houston, TX – Armed Robbery
• C-Store – Calvert County, MD – Armed Robbery
• C-Store – Hampton, VA – Robbery
• Dollar – Meridian, MS - Armed Robbery
• Dollar – Memphis, TN – Robbery
• Gas Station – Memphis, TN – Armed Robbery
• Grocery – Elmhurst, IL – Burglary
• Jewelry – Aurora, CO – Robbery
• Jewelry – Tampa, FL – Robbery
• Jewelry – Bloomfield, CO – Robbery
• Jewelry - Culver City, CA – Robbery
• Jewelry – Roseville, MI – Robbery
• Jewelry – Cabazon, CA – Armed Robbery
• Restaurant – Portland, OR - Robbery
• Restaurant – Memphis, TN – Armed Robbery
Daily Totals:
• 16 robberies
• 2 burglaries
• 1 shooting
• 1 killed

---

None to report.

Submit Your New Hires/Promotions
or New Position
See all the Industry Movement
---




Feature Your Job Here For 30 Days -
70% Aren't On The Boards
Post your job listing
---
Featured Job Spotlights
An Industry Obligation - Staffing
'Best in Class' Teams

Every one has a role to play in building an industry.
Filled your job? Any good candidates left over?
Help Your Colleagues - Your Industry - Build a 'Best in Class' Community

Refer the Best & Build the Best
Quality - Diversity - Industry Obligation

---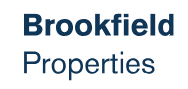 Security Director
Chicago, IL - posted September 7
Reporting to the VP of Corporate Security, the Director of Corporate Security is a professional security practitioner that acts as an advisor/consultant to the assigned Property Management Group. Responsibilities include monitoring security vendors' performance, evaluating for contract compliance, and serving as a program quality control manager...



District Asset Protection Manager
Washington, DC - posted August 31
The MidAtlantic Division has an opening for a District Asset Protection Manager in Northern Virginia. This person will support Fairfax, Arlington, and Loudoun counties. This is a salary role with up to 70% travel within the assigned district. District Asset Protection Manager will provide positive/proactive leadership, and instruction in the area of Security/Asset Protection...

Regional Manager, Asset Protection - Southeast
Georgia or Louisiana - posted August 7
In this role, you will embody Do The Right Thing by protecting People, Assets, and Brands. You will work in an energized, fast paced environment focused on creating a safe environment for our employees, teams, and customers; this is critical to driving our Brand Power, Enduring Customer Relationships, and exuding our commitment to Team and Values...



Corporate & Supply Chain Asset Protection Leader
Quincy, MA - posted August 3
The primary purpose of this position is to manage the Corporate Asset Protection function for all US Support Offices and Supply Chain. Direct team in the design, implementation and management of physical security processes and equipment to ensure facilities are considered a safe and secure environment for all associates and external parties...



Occupational Health & Safety Manager
Mount Horeb, WI - posted July 27
This role is responsible for examining the workplace for environmental or physical factors that could affect employee or guest health, safety, comfort, and performance. This role is also responsible for reducing the frequency and severity of accidents. To be successful in the role, you will need to work closely with management, employees, and relevant regulatory bodies...



Loss Prevention Auditor and Fraud Detection Analyst
Boston, MA - posted July 7
As a LP Auditor and Fraud Detection Analyst for Staples, you will conduct LP operational field audits remote, virtual and in person, within a base of 60 retail stores to ensure compliance to operational standards to drive operational excellence and preserve profitability. You will also train store managers on Key-Holder responsibilities, Inventory Control standards, Cash Office procedures, Protection Standards, Safety and Fraud trends...



Manager, Physical Security
Jacksonville, FL - posted July 7
Responsible for overseeing all aspects of the company's physical security strategy for retail stores, warehouses, and store support center and field offices. This includes responsibility for the capital expense and repair budgets, developing written specifications, layout and design for all systems and to ensure all installations and repairs are made to SEG standards...



Regional AP Mgr - South FL Market - Bilingual required
Miami, FL - posted August 8
Responsible for managing asset protection programs designed to minimize shrink, associate and customer liability accidents, bad check and cash loss, and safety incidents for stores within assigned region. This position will develop the framework for the groups' response to critical incidents, investigative needs, safety concerns and regulatory agency visits...



Regional Director, LP & Safety (Midwest)
MN, MO, IL, KS, WI, MI, IN, or WA - posted June 27
We are looking for a Regional Director of Loss Prevention to join us in MN, MO, IL, KS, WI, MI, IN, or WA. You will develop, execute, and maintain shrink and shrink compliance initiatives. You will also conduct internal and external field investigations, loss control auditing, store safety programs, and compliance programs and audits...
---

Featured Jobs

To apply to any of today's Featured Jobs, Click Here

---

---

Being engaged in the business of your retailer is a critical element for every Loss Prevention executive. For decades, our industry has often been accused of being silo'ed and separate from the operators and the merchants. This separateness in many cases ultimately leads to a disconnect, a sense that we aren't part of the team. Which in actuality, regardless of your performance, it can lead to your job being eliminated or just you being replaced with someone new. So the real question is: How do you become engaged in the business and truly add value to the company's success beyond reducing shrink? And then having the courage to go make it happen. We all tend to stay in our comfort zones and remain safe. At least that's what we think. But at the end of the day, it's that comfort zone that can actually increase your risk. So the next time you're in a corporate meeting or traveling stores with your operators or merchants, go beyond with your comments and opinions - take a risk - add some value - help them run the business - you might be surprised.


Just a Thought,
Gus




(content subject to approval)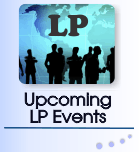 ---

Recruiting?
Get your job e-mailed to everyone... everyday
Post on our Featured Jobs Board!
Not getting the Daily?
Is it ending up in your spam folder?
Please make sure to add d-ddaily@downing-downing.com to your contact list, address book, trusted sender list, and/or company whitelist to ensure you receive our newsletter.
Want to know how? Read Here



36615 Vine Street, Suite 103
Willoughby, OH 44094
440.942.0671
copyright 2009-2019
all rights reserved globally