---
Chris Kelly named Manager, Investigations & ORC for
Lowe's Canada

Before joining Lowe's Canada as Manager, Investigations & ORC, Chris spent more than three years with Nordstrom in various LP roles, including Regional LP Manager, Regional Investigations Manager, and Loss Prevention Manager. Prior to that, he served as Safety & Security Manager for IKEA Group for more than two years. Earlier in his career, he spent over 20 years with Sears Canada in multiple loss prevention positions. Congratulations, Chris!

See All the Executives 'Moving Up' Here

Submit Your New Corporate Hires/Promotions or New Position


---

In Case You Missed It
[Whitepaper] Advice from the Loss Prevention Experts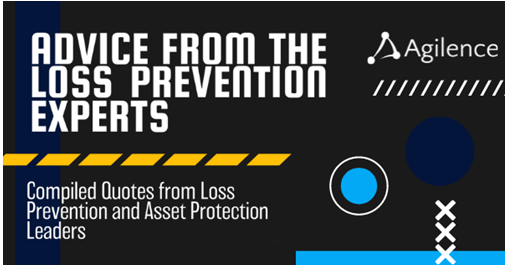 Compiled Quotes from Loss Prevention and Asset Protection Leaders

The best way to improve at anything is to learn from the people who have been there before and know how to help you achieve your goals. In these unprecedented times, collaboration has never been more important to help push the industry forward.

So, we went directly to the brightest minds in the industry and asked them to share some words of wisdom.

Hear from 20 LP and AP leaders on various topics in the latest research report from Agilence.

Read Now

---

The U.S. Crime Surge
The Retail Impact

San Francisco Burglaries Up 62%
S.F. store owners in 'desperate time' after vandalism and burglaries offered some relief from city grants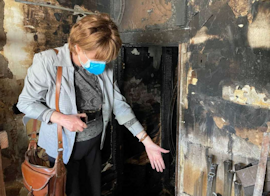 Owners of several small businesses recently vandalized in San Francisco welcomed the news of a program launched by the city Wednesday that offers some financial relief to businesses like theirs hit by vandalism and burglary during the pandemic.

The new Storefront Vandalism Relief Grant Program program provides up to $2,000 in financial assistance to small businesses that have been damaged by vandalism or burglary since July 1 of last year. With $1 million in funding, the program aims to help more than 500 small businesses with gross revenues of less than $8 million, according to a news release.

"During the pandemic, we've seen a surge in burglaries and vandalism in every neighborhood targeting small businesses already struggling with unprecedented economic challenges," said Supervisor Gordon Mar, who developed the program with Mayor London Breed and the Office of Economic and Workforce Development.

Across San Francisco, small businesses are seeing rampant increases in vandalism and commercial theft, The Chronicle reported. Burglaries in the city have increased by 62% so far this year, even though overall crime is down by 31%.

One application has already come in from Alice Kim, owner of Joe's Ice Cream in the Richmond District, who got a call from Supervisor Connie Chan's office to let her know about the grant. Last week, someone smashed the shop's front window in an attempted burglary, Kim said, and almost got in before being stopped by the shop's next door neighbor — a comic book store owner who was up late.

Kim, who has owned the shop since 2012, said she has asked the landlord if he would consider installing security gates because break-ins are happening so often. Replacing the windows will cost the shop at least $900, she added.

"I know it's going to look ugly, and I don't want the neighborhood to look like it's a high crime area, but our (other) next-door neighbor already installed one," she said. "It's going to look like the new normal."

Sona Pehlivanian, owner and operator of Frank's Floral Shop, which was burglarized, trashed and burned last week, said she hadn't heard about the grant program but would be looking into it. The program offers up to $2,000 in financial relief, a small fraction of the some $200,000 that Pehlivanian said she will have to come up with if she wants to rebuild the shop that she has owned for 35 years. sfchronicle.com

Recall Efforts For San Fran's & LA's Progressive DA's Will Continue
Effort to recall L.A. County (Progressive) D.A. George Gascón fizzles out, but a retry is coming
Signaling that its first attempt to boot Los Angeles County Dist. Atty. George Gascón from office was all but certain to fall short, the campaign seeking the progressive prosecutor's recall said Thursday it would relaunch its efforts later this year.

The campaign — which struggled to attract financial support or collect signatures after an initial burst of enthusiasm in May - needed to collect the signatures of approximately 580,000 L.A. County voters by Oct. 26 to force Gascón into a recall election, had compiled just 200,000 with a little over five weeks before the deadline, according to Tim Lineberger, a campaign spokesman. Lineberger said the committee did not withdraw its current recall petition, but rather signaled it would be refocusing efforts toward the rebranded recall campaign.

Gascón ousted incumbent Jackie Lacey from office last November, riding a wave of support for police reform that followed the murder of George Floyd. His policies drew immediate backlash among law enforcement officers, victims' rights groups and many of Gascón's own line prosecutors.

While Thursday's move will sting for recall boosters, similar tactics have worked in other cities. In San Francisco, the first effort to force progressive Dist. Atty. Chesa Boudin into a recall race failed earlier this year, but a second campaign now seems likely to meet the signature requirements. latimes.com

Voting Started Thursday on Minneapolis Policing Measure
Minnesota Supreme Court: Minneapolis policing measure stays on ballot
Minneapolis residents will decide the future of policing for the first time since George Floyd's death after the Minnesota Supreme Court cleared the way Thursday for their votes to be counted.

The decision — hours before the start of early voting — appeared to bring an end to a legal saga that dogged the city for more than a month and cleared the stage for campaigns to refocus their efforts on persuading residents to vote in a race that is drawing national attention.

The city is on track to have a historic election as impassioned residents debate whether they want to replace the Police Department with a new public safety agency. Spending is surpassing anything in recent memory as the policing question dominates debate not only into the races for mayor and City Council, but begins to reverberate into next year's state and federal elections as well. Just moments after the court's ruling came down, opponents released their first ad. startribune.com

San Diego, CA: Violent crimes up in first half of 2021 in San Diego
Violent crimes reported in the first half of 2021 increased 14% over the last year and were 9% higher than in 2019, according to a new report by the San Diego Association of Governments' Criminal Justice Research Division. From January to June 2021, the violent crime rate was 3.64 per 1,000 population, the second-highest over the past 10 years. Compared to this time frame last year, the region has had fewer reported homicides and robberies, but a greater number of rapes and aggravated assaults. Property crime was also higher in the first six months of 2021, compared to 2020, but was slightly lower than in 2019. During January to June, burglaries decreased, but larcenies and motor vehicle thefts increased. In April, May and June 2021, residential burglaries increased, while non-residential burglaries decreased. The report comes at National City police are dealing with a series of burglaries in the past week. cbs8.com


D.C. Security Forces Buckle Down Ahead of Saturday Rally

Physical Security Task Force
January 6 vs. September 18: How law enforcement hopes to prevent another riot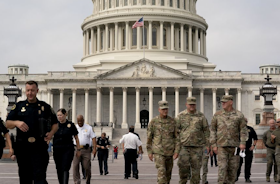 A new fence, an information-sharing alert and ramped-up airport security are just a few of the ways law enforcement is preparing to prevent another deadly insurrection ahead of Saturday's rally aimed at showing support for those arrested in connection with January 6.

Criticism of the security failures around the US Capitol riot last winter has loomed large in the minds of federal officials and law enforcement partners ahead of Saturday's right-wing rally, resulting in a concerted effort to avoid the mistakes of eight months ago that left front-line officers unprepared for the violence that unfolded.

This time, officials are preparing for the worst and erring on the side of caution. Unlike on January 6, officers are well aware of the threats related to Saturday's event, which is expected to be a much smaller gathering with some spreading the false narrative that federal agencies will use the rally as an opportunity to arrest attendees.

The Department of Homeland Security issued a warning Thursday about the potential for violence from people involved in or opposed to the "Justice for J6" rally.

Officials have taken steps to ensure there will be a significant security presence and additional help will be on standby -- with the DC National Guard ready to provide assistance in case of an emergency, a source familiar with security conversations around the event told CNN. That is a marked shift from what occurred ahead of January 6, when it took the National Guard hours to mobilize as the Capitol was being overrun.

Secretary of Defense Lloyd Austin approved 100 DC National Guard members to be stationed nearby "as a Physical Security Task Force to augment law enforcement" during the demonstration, Lt. Col. Chris Mitchell, a Defense Department spokesman, said in a statement.

Earlier this week, a Department of Homeland Security official said more than 700 people were expected to attend the Washington event, noting that law-enforcement agencies have shared information and are better prepared than they were on Jan. 6. cnn.com

Preventing a Repeat of the Jan. 6 Security Collapse
Security forces under pressure to prevent repeat of Jan. 6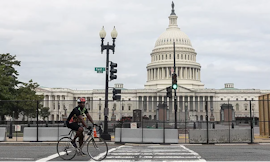 Security officials are under intense pressure to ensure nothing like that happens again and prove they've learned from their failures to anticipate the chaos from more than eight months ago when a mob of Trump supporters stormed the Capitol while Congress was in session.

The tall, imposing fence that was erected around the Capitol grounds the day after Jan. 6 was re-installed Wednesday night in preparation for this weekend. And the Department of Homeland Security warned of the potential for violence in a memo obtained by CNN, though officials said they were not aware of any specific plots.

But there are also signs that Saturday's rally is unlikely to devolve into the kind of mayhem seen in early January. Authorities are more prepared this time around, and they do not have the added worry of protecting lawmakers or congressional staff in the building.

The rally will take place on a weekend when neither chamber of Congress is scheduled to be in session. And unlike the "Stop the Steal" rally at the White House that preceded the January attack on the Capitol, no lawmakers have said they plan to participate in Saturday's demonstration. thehill.com

D.C. Rally to Support Jan. 6 Rioters Prompts Increased Capitol Police Security

D.C. street closures for Saturday's rally in support of Jan. 6 rioters

'Am I scared? Absolutely,' a Capitol Police officer says before Sept. 18 rally


DEBATE OF THE WEEK: Should we Defund the Police?

Yesterday's Anti-Defund Position & Today's Pro-Defund Position

In the wake of the death of George Floyd, protests sprung up arguing "defund the police." What this precisely means depends on who you talk to (literally stop funding the police or engage in widespread police reform) but it has become one of the most polarizing issues of the last year. Wilfred Reilly, associate professor of political science at Kentucky State University, and Geo Maher, political theorist and Visiting Associate Professor at Vassar College, join us to debate the topic of defunding the police across America, with guest host Celeste Headlee.

Yes, We Should Defund the Police | Opinion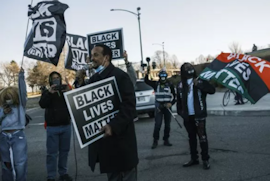 I think it's absolutely true that the question of dismantling, even abolishing the police, which was put to the fore of public debates in the aftermath of the Minneapolis rebellion, following the death of George Floyd, is a broad conversation. It's going to be a long-lasting conversation. However, when it comes to the simple question of defunding, I honestly would be shocked that there wouldn't be far more consensus on this question. When we look at the history and the development of American policing, what we see are ballooning police budgets. We see the dramatic expansion of the police into every sphere of American life, into schools, into public libraries. And we see policing as a growing phenomenon that currently claims hundreds of billions of dollars nationwide. We've seen very little when it comes to actual pay-off, in terms of those budgets. What we have seen is the decimation of public services, the decimation of the kinds of social programs that we know, and which provide a far more measurable impact on reducing violence in communities.

So the question of merely defunding, in other words, shifting some of those budgets from these dramatically expansive police budgets toward the budget of, social welfare, of after-school programs and other programs, in cities in particular—that should be a no-brainer, as far as I'm concerned. If we're going to be talking statistically, we at least need to be coherent and systematic about what it is that we're saying. I live in Philadelphia. There has been a dramatic spike in violent crime and in homicides that in no way is connected to a reduction in stops, and certainly is not connected to any kind of reduction in policing. There was a sort of surface-level fake defunding that occurred in Philadelphia, but it did nothing to change the function of the policing in the city of Philadelphia.

We need to be a little more nuanced when we think about what is causing the dramatic increase in violent crime in cities, in the country. It's got everything to do with people who are trapped inside during COVID, who have even fewer opportunities for employment, to get out of the house, to get a job, to move out from their parents' homes specifically. We're talking about young people. It's got everything to do with the radical destabilization of people's worlds around them. In the context of this pandemic, there are far more systemic questions that we need to deal with on top of the fact that there was absolutely no funding for social programs. There's been a pittance of support for people suffering under the COVID pandemic—suffering from unemployment and barely hanging on to their houses, when it comes to the eviction moratorium. So we need to think about these broader questions. newsweek.com

By Geo Maher, political theorist and visiting associate professor at Vassar College.

Yesterday: Defunding the Police Is Asinine and Counterproductive
---

COVID Update

383M Vaccinations Given
US: 42.6M Cases - 688.4K Dead - 32.3M Recovered
Worldwide: 227.9M Cases - 4.6M Dead - 204.6M Recovered

Former Senior Loss Prevention Executive
Know of any fallen LP exec? Let's remember & recognize.

Private Industry Security Guard Deaths: 314
Law Enforcement Officer Deaths: 406
*Red indicates change in total deaths



Businesses Face Challenges & Questions Over Vaccine Mandate
Companies Grapple With Questions About Covid-19 Vaccine Mandate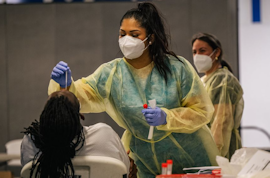 Companies preparing to implement the Biden administration's Covid-19 vaccine mandate face logistical challenges and unanswered questions about how to comply, employment and compensation lawyers say.

Businesses are awaiting more details in a formal rule that the Occupational Safety and Health Administration plans to issue in coming weeks.

One of the biggest unknowns is who will be responsible for covering the cost of testing for employees who choose to remain unvaccinated, lawyers said. Under the mandate announced last week, all employers with 100 or more workers would have to require that their workers be vaccinated or undergo at least weekly Covid-19 testing. Employers that don't comply can face fines of up to about $14,000, according to the administration.

Companies also are wondering exactly how OSHA will determine the threshold for which businesses are covered by the requirement, and about exemptions for employees who continue to work from home or who have religious or medical accommodations that are protected under the Americans with Disabilities Act.

Although some companies already had vaccine requirements or were considering them before President Biden's announcement, the move puts pressure on many others to begin determining how to comply with a rule that hasn't been fully articulated and that is likely to face a flurry of legal challenges and conflicts with state laws.

The first question many companies will face is whether they want to allow employees to opt out of getting a vaccine and instead undergo weekly testing, employment and compensation lawyers said. The logistics and costs of providing such tests to what could be a sizable percentage of a company's workforce could pose serious challenges for some businesses. And the federal government already has made it clear that companies can require vaccines for employees physically entering a workplace, with certain exceptions. wsj.com

COVID's Impact on Food Retailers
FMI sizes up pandemic's financial impact on food retailers

Double-digit same-store sales gains partly offset by higher costs, Industry Speaks 2021 study finds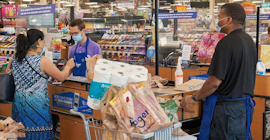 Consumer demand for groceries swelled by 50% last year, lifting food retailer same-store sales nearly 16% industrywide, according to new research in FMI-The Food Industry Association's "The Food Retailing Industry Speaks 2021" report.

On average, grocery retail comparable-store sales rose 15.8% year over year in 2020, marking the fourth straight year of increases, FMI said in the Industry Speaks study, released Wednesday. Fueled by consumer stockpiling as a result of the COVID-19 pandemic, the gain dwarfed same-store sales growth in recent years, including 3.3% in 2019, 2.5% in 2018, 1.7% in 2017 and 1% in 2016.

Over 90% of the food retailers surveyed reported higher same-store sales for 2020, with double-digit increases across company sizes. Retailers operating more than 100 stores averaged gains of 15.8%, compared with 14.7% for those with 11 to 100 stores and 18.5% for those with one to 10 stores.

FMI's study is based on responses from 103 food retail and wholesale companies representing a combined 38,000 stores. A third of respondents operate more than 100 stores, and over half are independent grocers with fewer than 10 stores. Forty-one percent of companies generate annual sales of more than $1 billion, and 45% report less than $250 million in yearly sales.

"Food retailers experienced significantly higher sales and transaction sizes during 2020, but expenses have also surged and impacted financial performance. And that situation continues in 2021," FMI President and CEO Leslie Sarasin said Wednesday in a video press call on the Industry Speaks 2021 report. supermarketnews.com

'Reevaluating Cost-Benefit Equation for In-Person Meetings & Events'
Pandemic Reshapes the World of Corporate Travel

Deloitte survey examines when business travel will pick up & what factors will influence its return.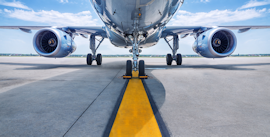 Deloitte surveyed 150 travel managers and executives with travel budget oversight. The survey and accompanying interviews shed light on when corporate travel is expected to come back, how companies will budget for travel, and what types of business travel will likely return first. (For the complete forecast, see the full report.)

62% of U.S.-based companies reduced travel budgets by 90% or more beginning in early 2020.

In the fourth quarter of 2021, spending on corporate travel is projected to reach between 25% and 35% of 2019 levels.

If U.S. vaccination rates continue to increase, and the vaccines' effectiveness proves durable-particularly for emerging variants of the virus-travel managers expect a big release of pent-up demand in the second half of 2022. More clarity about the health situation and the state of office versus remote work will better support both planned trips and last-minute visits to seal deals and execute projects.

By the end of 2022, U.S. corporate travel may near its new normal. Assuming significantly reduced quarantine requirements on arrival for Europe, the Middle East, and the Americas, and several months of a stable health situation, U.S. corporate travel could reach 80% of 2019 levels.

As the pandemic ultimately subsides, corporate travel will be affected by the changes adopted and lessons learned over the past 18 months. Travel remains critical to many businesses' growth, but executives are reevaluating the cost-benefit equation for in-person meetings and events. wsj.com

Editor's Note: This "reevaluation" will end up impacting everyone. Especially with the advent of Zoom & Teams. With in-person conferences probably being the most impacted of all the travel categories. As we were witnessing some trade association consolidation pre-pandemic. Just some thoughts. - Gus Downing

'The situation is dire': Idaho activates crisis standards statewide over COVID-19
Doctors will now prioritize patients most likely to survive as COVID cases overwhelm hospitals.

Maryland surpasses 10,000 COVID-19 deaths; Hogan orders state flags lowered to half-staff in remembrance

FDA advisers to meet on highly charged issue of whether to recommend coronavirus vaccine boosters

U.S. vaccine booster policy is in flux as studies add to dissent
---

The Epitome of the Insider Threat Cost AT&T $200 Million
It all started on Facebook & Social Engineering

DOJ: Pakistan resident gets 12 years prison for long-running phone unlocking scheme to defraud AT&T



Overall loss to AT&T estimated at more than $200 million

Seattle: A resident of Pakistan was sentenced today in the Western District of Washington to 12 years in prison for his leadership role in a seven-year scheme to unlawfully unlock phones to defraud AT&T Inc. (AT&T). At the sentencing hearing U.S. District Judge Robert S. Lasnik noted that Fahd had committed a "terrible cybercrime over an extended period," even after he was aware that law enforcement was investigating. (Guess he didn't account for the long arm of the FBI)

Beginning in 2012, Muhammad Fahd, 35, conspired with others to recruit AT&T employees at a call center located in Bothell, Washington, to unlock large numbers of cellular phones for profit. Fahd recruited and bribed AT&T employees to use their AT&T credentials to unlock phones for ineligible customers. Later in the conspiracy, Fahd had the bribed employees install custom malware and hacking tools that allowed him to unlock phones remotely from Pakistan. In September 2020, he pleaded guilty to conspiracy to commit wire fraud.

Unlocking a phone effectively removes it from AT&T's network, thereby allowing the account holder to avoid having to pay AT&T for service or to make any payments for purchase of the phone.

In June or July of 2012, using the alias "Frank Zhang," Fahd contacted an AT & T employee through Facebook. Fahd offered the employee significant sums of money if the employee would help Fahd secretly unlock phones at AT&T. Fahd also asked the employee to recruit other AT&T employees. AT&T employees also helped Fahd's developer design malware to unlock phones more efficiently and in larger numbers and over ride any new security features. Fahd also taught AT&T employees how to launder the money he was paying them with fake company's and bank accounts.

AT&T's forensic analysis shows the total number of cellular telephones fraudulently unlocked by members of the scheme was 1,900,033 phones. AT&T has further determined that the loss it suffered because customers, whose cellular phones were illegally unlocked, failed to complete payments for their cellular telephones was $201,497,430.94.

Judge Lasnik ordered restitution of $200,620,698. (The difference between this amount and the total loss reflects restitution ordered against bribed AT&T employees in related prosecutions.)

Fahd was indicted in 2017, and arrested in Hong Kong in 2018. He was extradited and appeared in U.S. District Court in Seattle in August 2019. He pleaded guilty to conspiracy to commit wire fraud in September 2020. justice.gov

DOJ: Retail CEO Gets 63 Months for $6.3M Fraud
VALDOSTA, Ga. – Rickey Carter, 60, of Nashville, Georgia, was sentenced to serve 63 months in prison to be followed by five years of supervised release after he pleaded guilty to bank fraud and orchestrating a complicated fraud involving millions of dollars of loans by multiple creditors, and ordered to pay $6.3M restitution to his victims for his crime.

Carter was the President and CEO of Nashville Tractor (NTI), a business that sold and leased agricultural and construction equipment, attachments and parts. In 2016, he obtained a United States Small Business Administration (SBA) loan with Farmers and Merchants Bank (FMB) in the principal amount of $5,000,000. At the same time, NTI obtained a new line of credit and signed a credit agreement with FMB in the amount of $625,000.

In 2015, NTI began having financial and cash flow issues which made it difficult to make payments due on the loans and to make payroll. During that time, Carter began a practice of selling equipment which it held in trust but not paying the cash over to CNH and other creditors as required. As part of the fraudulent scheme, Carter falsified NTI's financial records in order to inflate the company's net worth. As a part of falsifying records, on occasion Carter directed NTI employees to generate payments checks on accounts payable but not send the checks, thereby reducing accounts payable but not deducting the checks from NTI's accounts. In 2016, Carter falsified documents provided to FMB to secure the $5M SBA loan and $600K line of credit.

In total, Carter admitted to being accountable for an intended fraud loss totaling more than $3.5 million but not more than $9.5 million. Carter is responsible for restitution for actual monetary losses caused by the fraud which totaled $6.3 million. justice.gov

CFO Writing Checks & Transferring Funds to Himself Over 8 Years for $30M
DOJ: Former Chief Financial Officer of Alden Shoe Co Gets 70 Months for $30M Embezzlement
Boston - Richard Hajjar, 64, of Duxbury, the former Chief Financial Officer of Alden Shoe Co., was sentenced by U.S. District Court Judge Nathaniel M. Gorton to 70 months in prison and three years of supervised release. Hajjar was also ordered to pay restitution of $33,962,880 and forfeiture of $27,300,552. On May 5, 2021, Hajjar pleaded guilty to one count each of wire fraud, unlawful monetary transactions and filing a false tax return.

From at least 2011 through October 2019, when he was terminated by Alden Shoe Co., Hajjar embezzled money by writing checks to himself from company bank accounts and transferring funds from company accounts to his personal accounts and to another individual. In total, Hajjar embezzled approximately $30 million which he used to enrich himself and to buy gifts and luxury travel for others close to him, including private flights to the Caribbean and diamond jewelry.

In addition, between approximately 2014 and 2019, Hajjar failed to report the proceeds of his embezzlement as income on his tax returns, thereby failing to pay approximately $5,112,822 in taxes to the Internal Revenue Service. justice.gov

New paper explores facial recognition biases beyond demographics
The well-reported biases surrounding skin tone and sex are not the only biases held by facial recognition systems, finds a new paper, which calls for far more development of face biometric systems in order for them to be fair.

'A Comprehensive Study on Face Recognition Biases Beyond Demographics' from a German-Spanish team tested the FaceNet and ArcFace facial recognition models with the MAAD-face dataset to see whether the models returned biases beyond explicit demographics such as age, sex and skin tone.

The team also tested non-explicit demographic attributes such as accessories, hairstyles and colors, face shapes, facial anomalies and make-up.

The early release of the full paper, which could be subject to further editing on final publication, includes the results for the different attributes tested, generating revealing graphs for the level of bias for both FaceNet and ArcFace, plotting the attributes which lead to bias causing a degraded level of biometric recognition, and those that lead to enhanced recognition performance.

Having a moustache, goatee, round face, an obstructed forehead or rosy cheeks or wearing lipstick or glasses can all lead to degraded recognition. Having gray hair improves it, as does having a beard or even just 5 o'clock shadow compared to no beard.

The authors were able to explain some of the reasons behind the results, but not all. "The findings of this work strongly demonstrate the need for further advances in making face recognition systems more robust, explainable, and fair. We hope these findings lead to the development of more robust and unbiased face recognition solutions," concludes the paper. biometricupdate.com

Sears to close the last department store in its home state

Walgreens offering new round of employee bonuses, rewards

NRF Voices Strong Opposition to Business Tax Rate Increases

---

Senior LP & AP Jobs Market
Sr. Director, Executive Protection job posted for Ross Stores in Dublin, CA


The Senior Director, Executive Protection Services ensures the Safety and Security of select Senior Leaders and Assets within the organization. Responsible for safeguarding persons and property by identifying/monitoring potential threats, assessing/deploying security solutions and providing consistent awareness and education. The Senior Director, Special Services must demonstrate their ability to manage complex situations, maintain strong internal/external relationships, have proven security expertise and a drive for results. jobs.rossstores.com

Associate Manager – Assets Protection job posted for Yum! Brands in Plano, TX


This role's primary focus will be to serve as the lead for Executive Protection, Major Events Security, and assist with Travel Security programs worldwide. In addition, this position will play a primary role in executing safety, security, and loss prevention programs and policies for all corporate-owned locations. This role's work will entail (re)creating and implementing a worldwide executive program inclusive of security risk avoidance, risk management, and executive duty of care management. jobs.yum.com

Asset Protection Operations Manager job posted for PharmScript in Somerset, NJ


We're looking for an Asset Protection Operations Manager to join our PharmScript team within our Corporate Administrative department. As an Asset Protection Operations Manager, you'll be responsible for managing departmental operations and monitoring events that have the potential to impact the infrastructure, company assets, security, and employee safety. indeed.com

---
---


In Case You Missed It

Auror named Microsoft Growth Partner
of the Year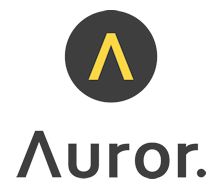 Auror has been named the 2021 Microsoft Growth Partner of the Year, reflecting the tremendous growth they have achieved in their quest to reduce loss, crime, and harm in retail stores. Their growing global community includes some of the largest retailers in the United States, Canada, Australia and New Zealand. Those organizations are also supported by over 500 law enforcement agencies using intelligence to protect the wider community from crime and harm.

Starting in New Zealand in 2014 with just four stores, Auror has expanded to serve more than 10,000 stores in less than a decade. They are an innovative company doing phenomenally well on the world stage to protect companies from the $100B of crime-related losses that happen every year. The speed of their success is a testament to the power of their innovative incident reporting and retail case management software solutions.

To see more details about their journey, from concept to global movement, see here.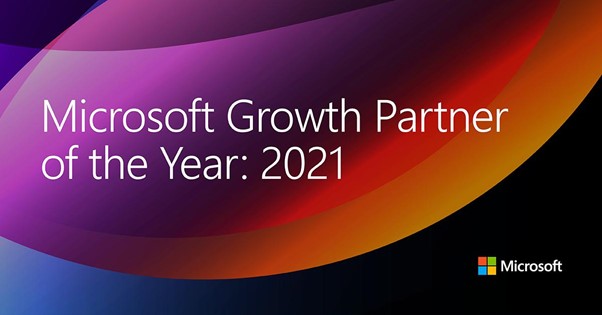 ---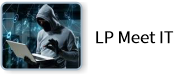 ---

CISA Annual National Cybersecurity Summit



CISA will host its fourth annual National Cybersecurity Summit on Wednesdays during the month of October. The 2021 Summit will be held as a series of four virtual events bringing stakeholders together in a forum for meaningful conversation:

● Oct. 6 - Assembly Required: The Pieces of the Vulnerability Management Ecosystem
● Oct. 13 - Collaborating for the Collective Defense
● Oct. 20 - Team Awesome: The Cyber Workforce
● Oct. 27 - The Cyber/Physical Convergence

Register for this free summit and read more about the presentations at CISA.gov/cybersummit2021.

---

Recovering Lost Ransomware Files
Free REvil ransomware master decrypter released for past victims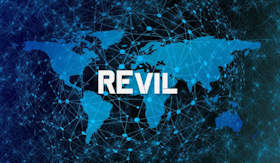 A free master decryptor for the REvil ransomware operation has been released, allowing all victims encrypted before the gang disappeared to recover their files for free. The REvil master decryptor was created by cybersecurity firm Bitdefender in collaboration with a trusted law enforcement partner.

While Bitdefender could not share details about how they obtained the master decryption key or the law enforcement agency involved, they told BleepingComputer that it works for all REvil victims encrypted before July 13th.

"As per our blog post, we received the keys from a trusted law enforcement partner, and unfortunately, this is the only information we are at liberty to disclose right now," Bitdefender's Bogdan Botezatu, Director of Threat Research and Reporting, told BleepingComputer.

REvil ransomware victims can download the master decryptor from Bitdefender (instructions) and decrypt entire computers at once or specify specific folders to decrypt.

To test the decryptor, BleepingComputer encrypted a virtual machine with an REvil sample used in an attack earlier this year. After encrypting our files, we could use Bitdefender's decryptor to easily recover our files.

Law enforcement likely compromised REvil servers

After facing intense scrutiny by international law enforcement and increased political tensions between Russia and the USA, REvil suddenly shut down its operation on July 13th and disappeared. While REvil was shut down, Kaseya mysteriously received a master decryptor for their attack, allowing MSPs and their customers to recover files for free.

As Bitdefender states that victims who REvil encrypted before July 13th can use this decryptor, it is safe to assume that the ransomware operation's disappearance was tied to this law enforcement investigation. It is also likely that Kaseya obtaining the REvil master decryption key for the attack on their customers is also tied to the same investigation. bleepingcomputer.com

Do You Have a Cybersecurity Compliance Plan?
Prepare for Your Next Cybersecurity Compliance Audit with CIS Resources

The Center for Internet Security offers multiple, no-cost resources to help organizations create a compliance plan and build a cyber defense.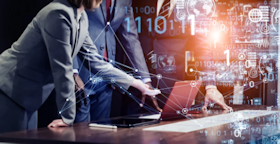 When developing your cybersecurity compliance plan, consider the elements below to ensure you have a solid foundation:

1. Prioritize your approach. Focus on foundational actions that will help your organization actualize maximum cybersecurity benefits while moving you toward compliance goals. Think about the ways one security action (such as implementing two-factor authentication) might work to support multiple frameworks.

2. Keep accurate records. How will you know when you've reached compliance? Ensure your organization is on the right path by documenting efforts and measuring compliance activities. Automated tooling can help your organization manage this at scale.

Compliance is a journey

Achieving full compliance to any cybersecurity standard is a challenge – but it's a goal worth striving for. With CIS's consensus-developed resources, the task gets a little easier. Your team can build out a compliance plan, implement best practices, and limit the effectiveness of cybersecurity attacks.

To kick-start your compliance journey with automated tools and proven, trusted resources, apply for CIS SecureSuite Membership today. csoonline.com

DDoS-for-Hire
Trial Ends in Guilty Verdict for DDoS-for-Hire Boss
A jury in California today reached a guilty verdict in the trial of Matthew Gatrel, a St. Charles, Ill. man charged in 2018 with operating two online services that allowed paying customers to launch powerful distributed denial-of-service (DDoS) attacks against Internet users and websites. Gatrel's conviction comes roughly two weeks after his co-conspirator pleaded guilty to criminal charges related to running the services.

Prosecutors for the Central District of California charged Gatrel, 32, and his business partner Juan "Severon" Martinez of Pasadena, Calif. with operating two DDoS-for-hire or "booter" services — downthem[.]org and ampnode[.]com.

Despite admitting to FBI agents that he ran these booter services (and turning over plenty of incriminating evidence in the process), Gatrel opted to take his case to trial, defended the entire time by public defenders. Facing the prospect of a hefty sentence if found guilty at trial, Martinez pleaded guilty on Aug. 26 to one count of unauthorized impairment of a protected computer.

Gatrel was convicted on all three charges of violating the Computer Fraud and Abuse Act, including conspiracy to commit unauthorized impairment of a protected computer, conspiracy to commit wire fraud, and unauthorized impairment of a protected computer.

Investigators say Downthem helped some 2,000 customers launch debilitating digital assaults at more than 200,000 targets, including many government, banking, university and gaming Web sites. krebsonsecurity.com

A win for spotting synthetic faces but deepfake blue videos get easier to make
For everyone worried about detecting AI-born faces, it is reassuring to know that generative adversary networks still have a problem with biometric symmetry.

A team of U.S. researchers say they have written code capable of examining the pupils in digital images, one of the last reliable biometric tip-offs to fake face photos. GANs do not create pupils that are symmetrical or that are smooth circles or ovals.

It is encouraging to hear of methods to reveal fakes, but not only are countermeasures inevitable, programmers are making it startlingly easy to simulate reality in harmful ways. biometricupdate.com

Cyber insurance may not be making companies more secure

Cyber insurance companies are often more reactive than proactive

Insurers are sometimes doing more harm than good as U.S. companies are pummeled with ransomware and other cyberattacks.

Yes, these firms provide policies that pay out in the event of a cyber attack. But often, there's insufficient focus on prevention.

For example:

● Some insurers don't verify companies are doing what's necessary to prevent such attacks in the first place.

● In other cases, insurers agree to cover companies that represent good cyber risks, but they don't check whether those companies are keeping their protections up to date as cyber threats grow and evolve.

Got insurance?

As of now, there's no industry standard for how well a company must be protected to get cyber insurance.

"People view cyber risk as they would the risk from a hurricane or wind damage. But it's not like that," Vishaal Hariprasad, CEO of the cyber insurance firm Resilience, told me. "It's driven by humans, so you have to always be updating. You have to have a mind-set of continuous controls and continuous maturation."

The upshot: Insurers are paying out for more and more cyberattacks. The cost of those attacks is driving up cyber insurance premiums, making it harder for small- and medium-sized organizations to afford coverage. And there's little incentive for companies that already have cyber insurance to do more than the bare minimum to protect themselves. washingtonpost.com

Information Supplement: Implementing ISO Format 4 PIN Blocks


The Implementing ISO Format 4 PIN Blocks Information Supplement provides guidance to help PIN acquiring entities with the planning, migration, and testing of the implementation of ISO Format 4 PIN blocks in conformance with the requirements in the PCI PIN Standard. This document contains information that may be useful in migrating to the Advanced Encryption Standard (AES). blog.pcisecuritystandards.org

Illinois Man Convicted of Federal Criminal Charges for Operating Subscription-Based Computer Attack Platforms

Passwordless sign-in coming for all Microsoft accounts

Microsoft Warns of Uptick in MSHTML Attacks

---

Register Now for the 2021 RH-ISAC Summit - September 28-29



Hey LP/AP senior: If your retailer is a member you might want to consider attending yourself or sending one of your team members who works with cybersecurity on investigations or e-commerce fraud.

Especially now with the increased ransomware attacks and data beaches and the corresponding increased attention from law enforcement. Cross pollinating and building those relationships could pay off long term. Register here
---
---

---
---
Cartels Are Using Everything & They Are Everywhere
'Facebook Employees Flag Drug Cartels and Human Traffickers. The Company's Response Is Weak, Documents Show.'
Facebook didn't stop the cartel from posting on Facebook or Instagram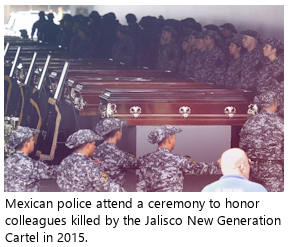 In January,
a former cop turned Facebook investigator posted an all-staff memo
on the company's internal message board.

It detailed a new set of what he called "learnings." The biggest one:
A Mexican drug cartel was using Facebook to recruit, train and pay hit men.


The behavior was shocking and in clear violation of Facebook's rules.
But the company didn't stop the cartel from posting on Facebook or Instagram.


Scores of internal
Facebook documents reviewed
by The Wall Street Journal show employees routinely raise alarms about how its
platforms are used overseas, including instances of human trafficking, organ selling and organizing violence against ethnic minorities
. Employees flagged that human traffickers in the Middle East used the site to lure women into
abusive employment situations
in which they were treated like slaves or forced to perform sex work.

They also show the company's response, which
in many instances is inadequate or nothing at all.


The employee who identified the Mexican drug cartel is a
former police officer and cybercrime expert hired in 2018 as part of a new investigation team focused largely on "at-risk countries
," where the rule of law is fragile and violence is common.

The ex-cop and his team untangled the Jalisco New Generation Cartel's online network, identified key individuals, tracked payments they made to hit men and discovered how they were recruiting poor teenagers to attend hit-man training camps.

The cartel, which law-enforcement officials say is
the biggest criminal drug threat to the U.S., didn't hide its activity
. It had multiple Facebook pages with photos of gold-plated guns and bloody crime scenes, the documents show. wsj.com


Online shopping to account for nearly 30% of global beauty sales by 2026
Health and beauty
ecommerce will grow more than three times faster than store-based retail over the next five years
as the COVID-19 crisis, lengthy lockdowns and shuttered high street shops and shopping centres reset shopping habits, according to a new report from Edge by Ascential's research and data insight arm, Edge Retail Insight.


Double digit growth for online shopping


Altogether, the health, beauty and personal care retail category will add US $305 billion in global sales between 2021 and 2026 to US $1.34 trillion, the report's authors forecast. Reflecting a wider shift to online shopping - a trend accelerated by the pandemic - just
over 50% of that growth will come from ecommerce.


According to Edge Retail Insight
online category sales will have a compound annual growth rate (CAGR) of 12.1% between 2021 and 2026
, far exceeding the growth rate of 3.3% CAGR for store-based sales. The shift to online in this category is embodied in the Edge Retail Insight figures showing Walmart's store network adding just 3% CAGR growth between 2021 and 2025, compared to 13.6% CAGR growth in Walmart's dot com sales over the same time period. As a consequence, online shopping will account for nearly 30% (26.8%) of the global category sales by 2026, up from a fifth in 2021. premiumbeautynews.com

Southeast Asia has added 70M online shoppers since the beginning of the pandemic
---
$5M Food Stamp Fraud
DOJ: Gary, Indiana Tarrytown Food Mart Owner Gets 41 Months Prison for $5M SNAP Fraud
Mohammad Zaidan, 53, of Palos Heights, Illinois, was sentenced by United States District Court Judge Philip P. Simon upon his guilty plea to wire fraud, announced Acting U.S. Attorney Tina L. Nommay.

Zaidan was sentenced to 41 months in prison, 1 year of supervised release and ordered to pay $5,124,212.73 in restitution to the U.S. Department of Agriculture.

According to documents in the case, between December 2015, and November 2020, Zaidan devised a fraudulent scheme to acquire U.S. Department of Agriculture SNAP Benefits, commonly referred to as "food stamps" to which he was not entitled. He engaged in the illegal trade of food stamp benefits for discounted amounts of cash at a store he owned in Gary, namely Tarrytown Food Mart. The scheme involved "cash-back" to customers in exchange for a certain ratio of the total SNAP transaction. justice.gov

Buffalo, NY: Man Going To Prison For Stealing Car Parts, Bourbon, And Electronics From Railroad Cars
U.S. Attorney James P. Kennedy, Jr. announced today that Nicholas Birdwell, 39, of Cheektowaga, NY, who was convicted of breaking into and larceny from an interstate carrier facility, was sentenced to serve 18 months in prison by U.S. District Judge John L. Sinatra, Jr. Assistant U.S. Attorney Laura A. Higgins, who handled the case, stated that on multiple occasions in May and June of 2018, the defendant and co-defendants Paul Krieger and Ray Chrostowski went to the railyards in the vicinity of Broadway and Bailey Avenue in Buffalo, broke into railcars using a crowbar, bolt-cutters and other tools, entered the cars, and removed property from the railcars. On each occasion, co-defendant Krieger directed Birdwell and Chrostowski regarding which railcar to enter, what property to remove, where to hide the stolen items, and the manner by which each should conduct themselves in order to conceal their conduct from the attention of law enforcement and railyard personnel. On at least one occasion, Birdwell was responsible for bringing a vehicle to transport the stolen items from railroad property to locations in Buffalo where it was resold for profit. justice.gov

Midland, MI: Police say shoplifters swiping higher priced goods, more items in recent months
Shoplifting is a crime that is seeing a new trend as higher-priced items and more of them are being taken out of stores. Some mid-Michigan police agencies are seeing an uptick in these types of crimes, as people are trying to walk out with tv's, power tools, even generators. "On average, it can be from anywhere from $500 dollars up to a $1,000 or more in any one instance," says Midland Police Detective Sergeant Ryan Dunslager.
The Midland Police Department is investigating several retail frauds, including a number of them big ticket items They are looking for the public's help in identifying one man who walked out of a store without paying. Shoplifters are stepping up their game. abc12.com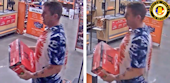 Hoover, AL: Felony Theft Case Under Investigation By Hoover Police
A felony theft investigation is underway in Hoover after a police say a man used a stolen debit card to make purchases at multiple business in the Hoover area. The incident occurred Aug. 21, and the purchases were made at Home Depot, CVS, Walgreens and a Shell gas station. Hoover police posted security photos of the suspect on social media Thursday. patch.com

Rochester, MN: Two arrested after stealing $1,000 worth of goods from Walmart
---
---

Shootings & Deaths

Philadelphia, PA: Man killed in brawl outside Philly cheesesteak spot
A New York man was killed Thursday after he was beaten with a trash can lid and pummeled during a brawl outside a famous Philadelphia cheesesteak restaurant, police said. The violence at Pat's King of Steaks may involve spectators who earlier attended a soccer game, police said. The Philadelphia Union had lost to Club América on Wednesday night. Isidro Cortez, a 28-year-old from Queens, was fatally beaten and two other people, including his 64-year-old father, were injured in the fight before the suspects fled in an SUV, police said. According to police, the injured were taken to a hospital for treatment but were stable. Alcohol may have played a role in the brawl, police said. No arrests had been made as of late Thursday, but police were looking for suspects seen in security camera footage. Police were called to the restaurant in July after a New Jersey man was shot and killed during an argument police said started over football. A Pennsylvania man was charged in that shooting. abcnews.go.com

Louisville, KY: Man killed, teenager injured after shooting outside Okolona restaurant
Louisville Metro Police (LMPD) are investigating a deadly shooting that happened outside of a restaurant in Okolona Thursday night. According to LMPD Major Brian Kuriger, police believe the shooting happened around 11 p.m. after a fight broke out during a celebration being held on Preston Highway. A man in his 20s was killed and a teenage girl was taken to the hospital with a gunshot wound. The identities of the victims have not been released. msn.com

Vallejo, CA: Police investigating homicide at busy shopping center
Vallejo police are investigating their second homicide in as many days, the latest one in broad daylight at a busy shopping center. Shots rang out at about 1:20 p.m. Thursday in the parking lot of the Black Bear Diner on Admiral Callaghan Way. "An assailant did drive up on the victim and release several rounds into his vehicle," said Brittany K. Jackson, Vallejo Police department spokesperson. A 38-year-old man from Richmond was shot multiple times and died at the scene. It's unclear if he had been a restaurant patron or was simply parked outside when when he was gunned down. His identity has not been released. ktvu.com

Houston, TX: Jewelry store owner fires at would-be thieves during attempted robbery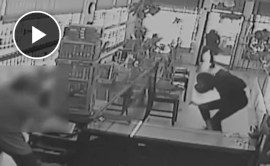 Authorities are searching for the men responsible for an attempted robbery at a Houston jewelry store. The incident happened around 10:17 a.m. on Aug. 20 in the 2900 block of Main Street, according to police. Police said the store owner was inside when he saw a light-colored Chevrolet or GMC pickup truck drive up to the side of the business. Two men wearing masks then got out of the vehicle and ran inside with the intent to rob it, police said. Authorities said the store owner grabbed his own gun and exchanged fire with one of the men who was armed. The two men ran out of the store, police said. One of the men got back in the pickup truck while the other ran across the street and got into a blue Dodge Charger, police said. After the incident, police said the store owner saw the truck stop in front of his store again as he opened the front door, so he fired at the vehicle. Officials said they do not know if either of the men were hit by a bullet. click2houston.com

Santa Fe, NM: NM State Police investigate after Deputy shot an Armed man outside an Allsup C-Store
New Mexico State Police are investigating a shooting Thursday evening near an Allsup's convenience store on N.M. 14 just south of the city, in which a deputy with the Santa Fe County Sheriff's Office shot a man who was taken to a local hospital for treatment. The man was in stable condition, the sheriff's office said in a news release. No deputies were injured in the incident, state police said in a brief statement on Twitter. The man had gone into the store distraught and possibly intoxicated around 3:40 p.m., and then fired a shot into the air outside the building, said Sheriff Adan Mendoza. He may have been a disgruntled former employee of the convenience store and possibly suicidal, Mendoza added. When deputies arrived, Mendoza said, the armed man was hiding in brush about 40 yards behind the store. Deputies were attempting to negotiate with him more than two hours later. Deputies could be heard asking the man to put down his gun and to put his hands up. Then shots rang out. Mendoza said he was uncertain whether the man had fired shots at deputies. santafenewmexican.com

Chester, PA: 6-year-old girl shot multiple times while in vehicle near Delco market
A young girl who was in the passenger seat of a vehicle outside a Delaware County, Pennsylvania market was shot multiple times by gunfire, police say. It happened around 8:45 p.m. Thursday in the area of 9th and Tilghman streets in Chester. Arriving police officers were told shots were fired in the parking lot of the nearby Chester Shop & Save. While checking the area, officers found multiple spent shell casings. They also discovered a home and several vehicles had been struck by bullets. Officers at the scene were then notified that a shooting victim had been taken to Crozer Chester Medical Center. 6abc.com

---

Robberies, Incidents & Thefts

New York, NY: Surveillance video shows chaos from Armed Robbery at New York City restaurant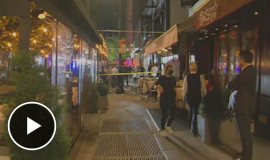 A 28-year-old man was shot in the leg after two gun-toting men held up diners eating outside an upscale restaurant on Manhattan's Upper East Side.. It happened just after 10 p.m. Wednesday outside Philippe Chow on East 60th Street. The mask-wearing suspects emerged from a dark-colored SUV and descended on two men who were dining at different tables. One suspect stole a 31-year-old man's Rolex Stainless Steel Submariner. The other suspect approached a 28-year-old man on a date at a separate table to rob him. That victim resisted and struggled with the suspect, grabbing his gun, which suddenly went off. The victim, later identified as Melchior Cooke, was shot in the leg, and the startled suspect dropped the weapon and fled. Cooke, a plumber with a 4-year-old son, staggered onto the sidewalk and placed the gun in the restaurant. abc7ny.com

Vancouver, BC, Canada: Police redeploying officers as crime rises in downtown and West End; Glass smashing incidents are up 500 % compared to 2019
The Vancouver Police Department is redeploying its officers to try to stem the number of crimes taking place in the city's downtown core and West End neighborhoods. "We share the concerns that have been expressed by residents and business owners as well workers in the downtown core, areas like Granville Street, Davie Street and the West End as the result of increasing public safety concerns, crime, vandalism, street disorder," Sgt. Steve Addison said during a press conference Sept. 16. People can expect to see more officers on foot, on bikes, and in patrol cars in those areas, he added. vancouverisawesome.com

UK: Australia: Adelaide Supermarkets take on Shoplifters with Social Media Shaming Campaigns
Two local supermarkets believe they have found the perfect way to deter shoplifters. They say shaming thieves using social media is proving more effective than contacting police. theglobalherald.com
● Auto – Miami, FL - Burglary/ Arson
● C-Store – Fresno, CA – Robbery
● C-Store – Vineland, NJ – Robbery
● C-Store – Richland, WA – Robbery
● Dollar General – Spartanburg, SC – Armed Robbery
● Dollar General – Bennettsville, SC – Armed Robbery
● Jewelry – Houston, TX – Armed Robbery
● Jewelry – Garden City, NY – Robbery
● Jewelry – Baltimore, MD - Robbery
● Jewelry – Southaven, MS – Robbery
● Jewelry – Asheboro, NC – Robbery
● Jewelry – San Diego, CA – Robbery
● Restaurant – Abilene, TX – Robbery
● Restaurant – Cleveland, OH - Robbery
● Restaurant – New York,, NY – Armed Robbery
● Rite Aid – Harrison Township, MI – Robbery
● T-Mobile – Carpinteria, CA – Armed Robbery
● T-Mobile - Waukesha County, WI – Robbery
Daily Totals:
• 17 robberies
• 1 burglary
• 1 shooting
• 0 killed
Weekly Totals:
• 88 robberies
• 19 burglaries
• 1 shooting
• 0 killed

---
| | |
| --- | --- |
| | Laura Theus named Asset Protection Manager for Nordstrom |
Submit Your New Hires/Promotions
or New Position
See all the Industry Movement
---



Feature Your Job Here For 30 Days -
70% Aren't On The Boards
Post your job listing
---
Featured Job Spotlights
Help Your Colleagues By Referring the Best

Refer the Best & Build the Best

---



Asset Protection Lead
Hudson Valley, NY - posted September 13
Responsible for protecting the assets of the company and ensuring a safe environment for our employees and customers. Utilizes the tools and resources available to initiate and follow through on internal investigations. Work closely with store management to increase LP awareness...



District Loss Prevention Manager
Macedonia, OH - posted September 9
The District Loss Prevention Manager develops and implements the Loss Prevention program for their market. The DLPM is responsible for driving results through achievement of goals related to inventory shortage, budget lines, cash variance and operational compliance...



District Asset Protection Manager
Burlington, MA - posted September 1
The District Asset Protection Manager is responsible for mitigating safety and security related risks for the organization through the implementation of programs, procedures, policies and training. This role promotes a safe store environment while addressing and minimizing loss caused by shrink, theft and fraud in assigned stores, across multiple locations...



LP Manager - Distribution Center (Temporary)
Carteret, NJ - posted August 20
As we commence relocating our operations to our brand new facility in Piscataway, NJ you will be assigned to the Carteret location to insure company Loss Prevention and Operational compliance are met. You will work with the Piscataway Loss Prevention Manager as well as the Director of Loss Prevention and Distribution Management in maintaining a safe and secure facility as operations are transferred...
Asset Protection Associate
Charlotte, NC - posted August 10
The Asset Protection Associate (APA) is responsible for the detection, apprehension, or deterrence of customer and associate activity that could result in a loss to Ralph Lauren. APAs are also responsible for ensuring a safe environment for all customers, associates, and vendors...

Corporate Security Manager
Calabasas, CA - posted August 13
The Corporate Security Manager will, among other things, (a) be responsible for ensuring a safe and secure environment for our employees, vendors, and visitors, (b) develop, manage, execute and continuously improve corporate security processes and protocols, and (c) lead a team of security specialists at our corporate offices...



Area Loss Prevention Manager
Pittsburgh, PA and/or Cleveland, OH - posted July 30
Our Area Loss Prevention Managers ensure safe and secure stores through the objective identification of loss and risk opportunities. Our Area Loss Prevention Managers plan and prioritize to provide an optimal customer experience to their portfolio of stores. They thrive on supporting and building high performance teams that execute with excellence...



Regional Manager LP, Audit & Firearms Compliance
Indianapolis, IN - posted July 21
The Central Regional Loss Prevention Manager is responsible for the control and reduction of shrinkage at the stores in their Territory and the company's Distribution Centers. Investigate and resolves all matters that jeopardize or cause a loss to the company's assets...



Senior AP Operations Manager, Supply Chain
Albany, OR - posted July 14
As a Senior Assets Protection Operations Manager (SAPOM), you'll manage a multi-level team comprised of both exempt AP leaders and non-exempt AP Security Specialists responsible for the execution of Assets Protection routines and initiatives to support secure environments and protect Target's profitability...
---

Featured Jobs
---
JOB TITLE
COMPANY
CITY/STATE
DATE ADDED

Vice President
VP of AP
Bath & Body Works
Columbus, OH
September 13
VP of Risk Mgmt & Safety
Bowlero Corp.
Mechanicsville, VA
September 7
VP, Risk Management
YRC Worldwide
Overland Park, KS
August 9

Director
LP Dir.
2nd Ave LLC
Bensalem, PA
August 30
Dir. LP
Ashley Furniture
Advance, NC
September 7
Associate Dir. LP
Chewy
Wilkes-Barre, PA
July 28
LP Director
The Company, Retail Gas Stations
Upland, CA
August 9
AP Supply Chain Dir.
CVS Health
Conroe, TX
September 2
Sr. Dir. Global Security
eBay
San Jose, CA
July 19
Sr. Dir. Physical Security & LP
Fanatics
USA (Remote)
July 27
Dir. AP/Risk Management
Ferragamo USA
Secaucus, NJ
August 20
Director - AP Investigations (Remote)
Gap Inc.
U.S.
July 27
Safety & LP Associate Dir.
Goodwill of Southern Arizona
Tucson, AZ
August 23
Dir. Safety/Risk Mgmt.
Goodwill of SE Louisiana
New Orleans, LA
April 2
Dir. AP & Safety
Goodwill of Orange County
Santa Ana, CA
September 8
Dir. of Safety
Ocean State Job Lot
North Kingstown, RI
June 1
Executive Dir. AP
Panda Restaurant Group
Rosemead, CA
January 28
Sr. Dir. Executive Protection
Ross Stores
Dublin, CA
September 14
Dir. Organizational Safety & Security
Ross Stores
Dublin, CA
September 7
Dir. Safety
Southeastern Grocers
Jacksonville, FL
September 13
Dir. Compliance & Risk Mgmt
U.S. Marine Corps
Oceanside, CA
September 13
Dir. AP
Walgreens
Chantilly, VA
August 20

Weis Markets

Sunbury, PA

September 7


Corporate/Senior Manager
AP Mgr of Investigations & Supply Chain
Belk
Charlotte, NC
August 30
Sr. Mgr, Field AP
Carvana
U.S.
July 30
Sr. Analyst Profit Protection
Chico's FAS
Fort Myers, FL
July 30
Sr. Mgr Supply Chain AP
Home Depot
Atlanta, GA
August 10
Sr. Mgr Environmental Health Safety
Home Depot
Atlanta, GA
May 14
Mgr, Corp. Security Life & Safety
Ross Stores
New York, NY
September 13
Sr. Mgr Fraud
Saks OFF 5th
New York, NY
August 20
Sr. Manager LP ORC
Ulta Beauty
Bolingbrook, IL
September 8

---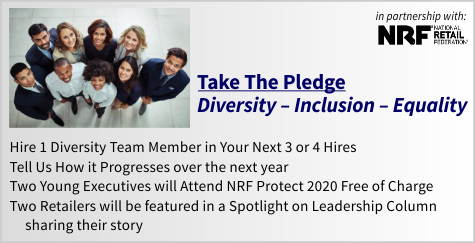 ---

Finding the right network into a company is critical if one expects to truly be able to compete in this job market. Going beyond the HR executives and finding the hiring managers and other decision makers and being able to communicate with them or have your network of colleagues communicate with them is important. Managing those communications is no easy task and ensuring that the information is handled correctly and expediently can be delicate.


Just a Thought,
Gus



(content subject to approval)
---

Recruiting?
Get your job e-mailed to everyone... everyday
Post on our Featured Jobs Board!
Not getting the Daily?
Is it ending up in your spam folder?
Please make sure to add d-ddaily@downing-downing.com to your contact list, address book, trusted sender list, and/or company whitelist to ensure you receive our newsletter.
Want to know how? Read Here



36615 Vine Street, Suite 103
Willoughby, OH 44094
440.942.0671
copyright 2009-2019
all rights reserved globally