---
Sean Donnelly named Director, AMER Fulfillment Center Loss Prevention for Amazon

Sean was most recently with Under Armour for nearly 12 years, starting as Senior Manager of AP Retail then Director Global Retail AP & Investigations, and finally Senior Director Global Retail AP & Investigations. Prior to his career in retail, Sean served in the U.S. Army for over 20 years, holding the rank of Lieutenant Colonel. He holds a masters degree in International Relations from Troy University and a bachelors degree from University of Maryland in Government and Politics. Congratulations, Sean!

Jennifer Kajzer named Sr. Assets Protection Director for Target


Before Jennifer was named Sr. Assets Protection Director for Target, she spent more than two years as Vice President of Loss Prevention for Michaels. Prior to that, she served as Asset Protection Sr. Director of Operations for JCPenney for over a year. Earlier in her career, she held various positions with PetSmart and Kohl's. She holds two degrees from Indiana University: a masters in Public Affairs and a bachelors in Criminal Justice. Congratulations, Jennifer!

See All the Executives 'Moving Up' Here

Submit Your New Corporate Hires/Promotions or New Position


---

ADT Commercial On-Demand Webinar:
Are You Ready? Best Practices to Consider When Re-Opening Your Business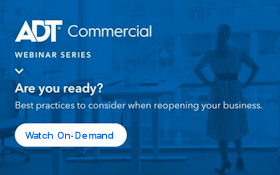 As many businesses reopen in the new normal created by the COVID-19 pandemic, there are so many factors, solutions and policy considerations to keep in mind. Are you ready?

Join ADT Commercial for this webinar and our panel of experts will help you start building a strategic checklist for reopening to keep your employees, visitors and patrons safe. Learn from a real-life example, as our panel speaks with a key security and resilience leader at GoDaddy on practices they've implemented during these times of crisis.

Watch the webinar on-demand here!

---

Retailers Call to Action in California: Nov. 3rd, 2020 Election

Let's Pass California's ORC Law & Reduce Crime in the Stores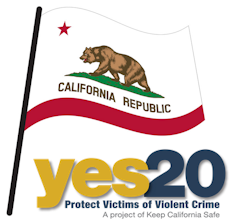 Proposition 20: Tougher Penalties, Parole Req's for Non-Violent Crimes, DNA Collection for Convicts
Prop. 20 creates two new theft-related crimes:
● Serial Theft
● Organized Retail Theft.

Find out More & Get Involved: Proposition 20
---

Protests
Barr Tells Prosecutors to Consider Charging Violent Protesters With Sedition
To bring a sedition case, prosecutors would have to prove there was a conspiracy to attack government agents or officials that posed an imminent danger

Attorney General William Barr told the nation's federal prosecutors to be aggressive when charging violent demonstrators with crimes, including potentially prosecuting them for plotting to overthrow the U.S. government, people familiar with the conversation said. wsj.com

Police, protesters clash at Rochester City Hall over occupation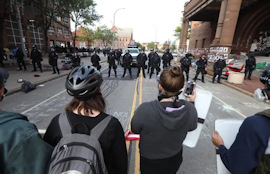 The morning after Black Lives Matter protesters took over City Hall, a group continues to block the seven entrances to the public building.

Organizers on Tuesday said that they would remain outside the building until police officers involved in Daniel Prude's detainment and death are arrested and fired. After a brief march through downtown Rochester Tuesday morning, more than 150 people blocked entrances to the building, preventing anyone from entering City Hall just as the building opened for the day.

Protesters have said the sit-in will continue for "as long as it takes."

Protesters pitched dozens of tents on Church Street overnight, with many people sleeping on the street and sidewalks outside City Hall. Some people slept directly on the pavement, in sleeping bags and on folding camp chairs. Several fire pits were also set up on the road. democraticandchronicle.com

Seattle police disperse Grand Hyatt protests sparked by fake press release
The press release was put out by an "ad hoc collective of diverse organizers" who admitted to setting the whole thing up as a ruse.

The unrest was sparked by a press release that appeared to be from the hotel claiming to offer shelter for the homeless as dense smoke from nearby wildfires has led to hazardous air quality in the area. "At this time, we have not been contacted by the City of Seattle or King County with the request to temporarily shelter homeless individuals, and we are not housing homeless individuals at Grand Hyatt Seattle at this time," the spokesperson said. "We are always open to collaborative discussions on how Hyatt can further care for our communities." foxnews.com

Hours after shooting of deputies, law enforcement clears LA protest encampment
Los Angeles County sheriff's deputies shut down a months-old protest encampment in downtown L.A.'s Grand Park early Sunday in a move that activists criticized as retaliation for recent protests of a deputy-involved shooting.

Authorities said the action was taken because of "deteriorating conditions" in the park. They denied it was connected to the shooting of two deputies in Compton late Saturday or recent demonstrations against the department in South L.A. after deputies shot and killed bicyclist Dijon Kizzee. On Friday, deputies in riot gear surrounded a peaceful news conference held by some of the same demonstrators. latimes.com

---

COVID Update
US: Over 6.8M Cases - 200K Dead - 4M Recovered
Worldwide: Over 29.9M Cases - 942K Dead - 21.6M Recovered

Private Industry Security Guard Deaths: 189
Law Enforcement Officer Deaths: 109
*Red indicates change in total deaths
More cities and states press forward with opening bars and restaurants

West Coast Fires Are Raising Covid-19 Risks
Crowded shelters, less time outdoors and more coughing imperil progress against the coronavirus in California, Oregon, and Washington.

US unveils plan to provide free coronavirus vaccine
The Trump administration on Wednesday outlined a strategy to deliver safe and effective COVID-19 vaccine doses to the American people as quickly as possible for free. The goal is to ensure that any vaccine will be available to the public for free, officials said. thehill.com

Ohio governor signs bill that protects against COVID-19 liability
Ohio Gov. Mike DeWine signed into a law a bill passed earlier this month that protects businesses, schools and health care providers from lawsuits resulting from COVID-19.

Obhof said the legislation protects against frivolous lawsuits that allege exposure to COVID-19 on an entity's premises. It does not offer protection if it is discovered a business owner, school or health care provider acted with reckless or intentional misconduct to spread the virus.

The protections in the bill are temporary and continue through Sept. 30, 2021. newsherald.com

Editor's Note: OSHA COVID audits all of a sudden carry a lot more weight.

Retailers Screaming - This Could Drag Out For Years
Losses "Too great to be insurable by the private sector"
Over 1,000 Lawsuits Filed Over Non-Coverage Business Interruption

Business groups back pandemic insurance bill modeled on post-9/11 law
The Pandemic Risk Insurance Act, much like the 2002 Terrorism Risk Insurance Act (TRIA), would provide compensation for losses resulting from pandemics or public health emergencies.

But unlike TRIA, which had broad bipartisan support and was reauthorized as recently as 2019, the pandemic measure introduced by Rep. Carolyn Maloney (D-N.Y.) has garnered little to no support from Republicans, despite widespread backing from the business community.

The legislation has support from the National Retail Federation, International Franchise Association, the U.S. Travel Association and several insurance industry groups.

Maloney's measure, introduced May 26, would create a system of public-private compensation for pandemic-related losses. Unlike the COVID-19 liability shield sought by Senate Republicans, her bill would not be retroactive.

Maloney's bill faces an uphill climb. The measure has just 25 co-sponsors -- all Democrats -- and it's been awaiting action in the House Financial Services Committee for months.

Joe Wayland, general counsel at Chubb Ltd., the largest publicly traded insurance company, said at Thursday's briefing that the disruption of social and economic life caused by the pandemic is "too great to be insurable by the private sector." thehill.com

The New Workplace Battleground - COVID Conflicts
How to Resolve Co-Worker Conflicts over Coping with COVID-19
Employees come to work with diverse views about the world, and their approaches to coping with the COVID-19 pandemic might clash. So what should employers do when co-workers have different viewpoints and practices related to the pandemic? Here's what workplace experts had to say.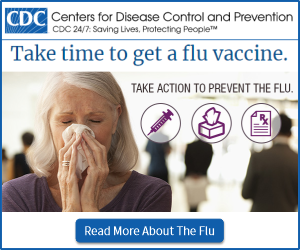 Recognize Potential Conflicts

"Now that many workplaces have reopened, we are finding that they are becoming an unexpected battleground for COVID conflicts and confrontations between employees," professionals are facing tensions between employees due to disagreements about properly wearing masks, sanitizing workstations and maintaining a safe physical distance from others.

"Employees are voicing anger when others lower their face coverings - either below the nose or to 'chin strap' level - especially when the boss or customers walk away," Weiss said.

Co-workers may also be upset when others are not willing to respect the U.S. Centers for Disease Control and Prevention's (CDC's) recommended "6-foot safety zone" in hallways, breakrooms or elevators. "Employees have also taken matters into their own hands, in some cases, and hung 'do not enter' signs or paper-clip chains to keep colleagues out of their cubicles and designated work areas," Weiss noted.

Some "employees are complaining that some co-workers' near-constant sanitizing and spraying is creating a nuisance and breathing hazard."

Update Policies for the Pandemic

Employers should also have strong policies in place to ensure workers don't come to the worksite when they are feeling ill, have symptoms of COVID-19 or have potentially been exposed to the virus.

Manage Workplace Relationships

Employers should let workers know who to contact if they have concerns about the new measures or co-workers who may not be following policies, Masling said.

Address Legal Risks

Employers will want to develop robust COVID-19-related policies and follow them consistently to mitigate co-worker conflicts and reduce the risk of related lawsuits. shrm.org

---

Wildfires & Hurricanes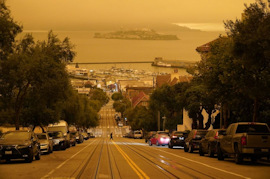 Fires Cause Surreal Red Skies in Northern California
The skies around the Bay Area and other parts of Northern California took on a surreal glow Wednesday as smoke from a variety of fires enveloped the region.

From San Francisco to Yosemite National Park, social media was filled with images of ominous red and orange skies and smoky air.

Daniel Swain, a UCLA climate scientist, tweeted that the fire smoke was "almost completely blocking out the sun across some portions of Northern California." latimes.com

LA Times California Wildfires Map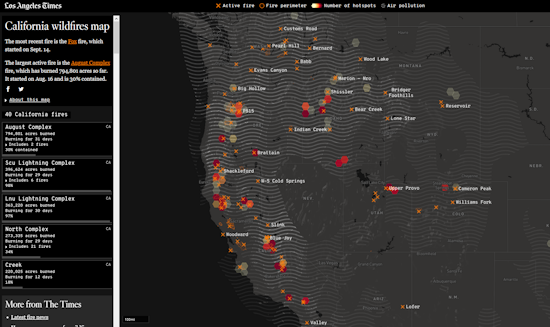 Long Tall Sally - Moving Real Slow
Hurricane Sally Live Updates: Hundreds of Homes Flooded in Florida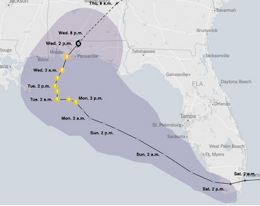 Sally weakened from a Category 2 hurricane to a Category 1 after making landfall at around 5 a.m. Central Time over Gulf Shores, Ala., but its deluge was not forecast to let up any time soon as it moved slowly into the Florida Panhandle. Parking lots in both states looked like ponds and hurricane-force winds continued to pound homes and businesses.

Floodwaters rushed through parts of Alabama and Florida on Wednesday, turning roads to rivers, submerging cars and sending an out-of-control construction barge straight toward a bridge on the Florida Panhandle as Hurricane Sally made landfall and dumped a torrent of rain along its path.

The surging water reached higher than five feet in Pensacola, Fla., and slammed a barge into a section of the Pensacola Bay Bridge that was under construction, destroying part of it, Sheriff David Morgan of Escambia County, which includes Pensacola, said in an interview.

The languid pace and lurching path of Sally, which was moving northeast at just 5 miles per hour near the Alabama-Florida border as of noon Central Time, led officials to warn residents to hunker down for a sustained period of damage and rainfall. nytimes.com

---

FBI Shows Larceny Thefts Down 9.9%
Overview of Preliminary Uniform Crime Report, January-June, 2020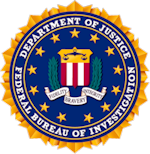 The FBI's Preliminary Uniform Crime Report, January-June, 2020, reveals overall declines in the number of violent crimes and property crimes reported for the first six months of 2020 when compared with figures for the first six months of 2019. The report is based on information from 12,206 law enforcement agencies that submitted three to six months of comparable data for both years to the FBI's Uniform Crime Reporting (UCR) Program.

Violent Crime

● When data from the first six months of 2020 were compared with data from the first six months of 2019, the number of rape offenses decreased 17.8%, and robbery offenses were down 7.1%. The number of murder and non-negligent manslaughter offenses increased 14.8%, and aggravated assault offenses were up 4.6%.

Property Crime

● In the property crime category, offenses declined 7.8%. Larceny thefts were down 9.9%, and burglaries decreased 7.8%. Motor vehicle thefts increased 6.2%.

● The overall number of property crimes decreased in all city population groups. Law enforcement agencies in cities with populations under 10,000 inhabitants reported the largest decrease, 14.2%. Law enforcement agencies in cities with populations of 250,000 to 499,999 reported the smallest decrease, 3.7%.

● Property crime decreased 9.3% in non-metropolitan counties and 7.3% in metropolitan counties.

● Property crime decreased in all four regions of the nation. Reports of these offenses reflected declines of 10.3% in the Midwest, 9.3% in the South, 5.7% in the Northeast, and 5.3% in the West. fbi.gov

View the complete Preliminary Uniform Crime Report, January-June, 2020 on the FBI's Crime Data Explorer.

For more details, see Recent Program Updates.

Editor's Note: This is not a mandatory national program and is strictly a voluntary non-funded data submission program. There is a current effort to refine and improve the process and reporting, hopefully impacting the reliability and accuracy, as they are the first ones to point out the Index's current challenges.

Proposition 20 Proponents & Opponents
Grocery stores are pushing California to be tougher on crime. Here's why
While Proposition 20 was launched and financed primarily by law enforcement groups, grocery outlets served as early partners in the effort. They are taking a controversial stance at a sensitive time for corporate America, when companies of every stripe have taken pains to demonstrate support for the Black Lives Matter movement and its goals of tearing down racist systems of policing and mass incarceration.

Albertsons and Kroger - the grocers with the biggest financial contributions to Prop. 20 - and the California Grocers Association said in statements they supported the measure because shoplifting and organized retail crime have been on the rise, amounting to significant losses, and threatening the safety of employees and customers. They say that previous reforms went too far in removing teeth from laws meant to address this type of crime.


In 2018, major grocery chains Safeway and Ralphs contributed $100,000 and $91,800 respectively to the campaign. Regional chains including upscale Bristol Farms, Southern California-based Gelson's, and Raley's, a family-owned line in California and Nevada, donated about $30,000 total, according to campaign finance disclosures.

A number of smaller grocers made contributions as well. Mar Val Food Stores, with nine locations scattered across California, donated $600, and Super A Foods, which caters to Latino and Asian consumers in the Los Angeles area, donated $3,900.

At least one major company has since withdrawn its support. Costco, which donated $50,000 to the Yes on 20 campaign in early 2018, said in a statement it no longer supports the measure and that it previously requested a return of its contributions. (Costco spokeswoman Muriel Cooper declined to provide further details on when and why the company changed course.)

In 2018, to deter an attack on Prop. 47, legislators created "organized retail theft" as a new category of crime that would allow prosecutors to charge shoplifting as a felony if two or more people act together.

Prop. 20's opponents have made efforts to connect grocers' support of the measure to the broader national dialogue on racist policing. California Safety and Justice, a group that opposes the measure, called out Safeway and Ralphs in an ad in June. latimes.com

Money Mule Schemes Up 609%
'A Job That Isn't Hard to Get in a Pandemic: Swindlers' Unwitting Helper'
Criminals are increasingly using people like Denise Newton to move their money, just as many have lost their jobs and are vulnerable.

Since the pandemic's onset in March, the number of criminal schemes relying on money mules has spiked, just when many people have lost their jobs and are vulnerable to exploitation. The volume of schemes has been turbocharged partly by criminals going after enticing pots of money from the U.S. government - specifically, the benefit programs that were set up to help people and businesses hurt by the pandemic-induced economic downturn, the authorities said.

In total, online human resources schemes where criminals pose as potential employers have soared 295 percent from a year ago, while schemes used for money laundering have skyrocketed by 609 percent, according to the security firm ZeroFox. nytimes.com

Employees Under Apple's Control & Apple Benefited
Apple employees must be paid for time spent in security bag checks, 9th Cir affirms
Apple retail employees must be paid for time spent in bag searches, according to a recent decision by a three-judge panel of the 9th U.S. Circuit Court of Appeals (Frlekin et al v Apple, Inc., No. 15-17382 (9th Cir., Sept. 2, 2020).

Golden State employers have faced a number of bag check cases in recent years. Dick's Sporting Goods paid nearly $3 million to a class of about 11,000 current and former employees in California who said they were required to undergo unpaid off-the-clock security checks. Nike and its subsidiary Converse have also dealt with similar allegations. California wage and hour requirements often impose stronger requirements on employers than federal law. hrdive.com

Fading fiscal stimulus crimping U.S. consumer spending
Overall retail sales increased 0.6% in August, in part as sales at restaurants and bars continued to recover.

Retail sales excluding automobiles, gasoline, building materials and food services dipped 0.1% last month.

A 5.7% drop in sales at sporting goods, hobby, musical instrument and book stores.
Sales at food and beverage stores fell 1.2%, while online and mail-order retail sales were flat.
Sales at electronics and appliance stores rose just 0.8% after surging 20.7% in July.
Sales at clothing outlets gained 2.9%, they remained 20% below the February level.
Sales at restaurants and bars rose 4.7%.
Sales at building material stores rebounded 2.0%
Sales at furniture outlets rose 2.1%. reuters.com

UK: 3,672 employers lays off over 300,000 in June & July
In July High Street retailers:
Boots Lays off 4,000
John Lewis lays off 1,300
Marks and Spencer lays off 950 + 7,000 in August
Zizzi lays off 1,200 closes 75 restaurants
DFS lays off 200

Ascena Retail Group Laying Off 350

Tween Brands Laying Off 163

Dave & Buster's lays off over 1,300 employees across 7 states

Kohl's Cutting 15% of HQ Staff

Simon Property to Close All Malls on Thanksgiving

Deloitte Predicts: Holiday Retail Sales Forecast to Rise 1% to 1.5%


Quarterly Results
Del Taco Restaurants Q3 comp's up 4.1%, sales up 0.4%
H&M Q3 sales down 19% (no comp's provided)
---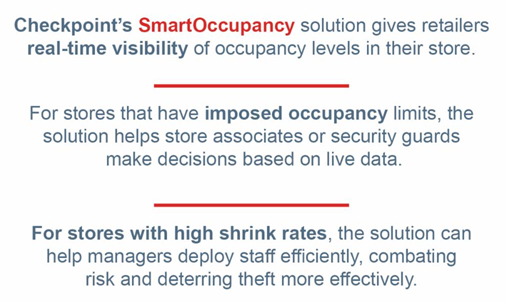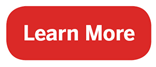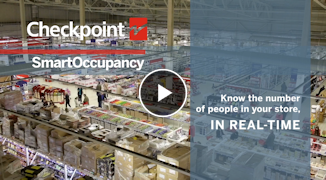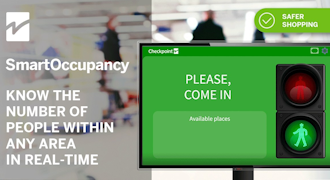 ---
Remote Workers & Availability of RaaS Drove Attack Increase
Cyberattacks Up 154% in First Half of 2020 Than All of 2019
A study by CrowdStrike of recent threat activity on networks belonging to its customers showed more intrusion attempts in the first six months of this year than in all of 2019.

The security vendor's threat-hunting team blocked some 41,000 potential intrusions just between Jan. 1 and June 30 this year compared with 35,000 for all of last year. Incidents of hands-on-keyboard intrusions in the first six months of 2020 was some 154% higher than 2019.

Predictably, one of the biggest causes for the increased threat activity was the rapid adoption of remote workforces in response to the COVID-19 pandemic. The switch significantly expanded the attack surface at many organizations, which threat actors were quick to try and exploit. Another driving factor was the growing availability of ransomware-as-a-service (RaaS) offerings and the resulting increase in threat actors and attack activity in the space. There was a notable increase especially in ransomware attacks that also involved the theft of sensitive data and subsequent attempts to extort victims with threats to publicly release the data. darkreading.com

CISOs struggling to prep for security audits
Calendars for security and compliance audits are largely unchanged despite COVID-19, yet the pandemic is straining teams as they work remotely, according to Shujinko.

Moreover, CISOs are tasked with preparing for more than three audits on average in the next 6-12 months, but struggle with inadequate tools, limited budgets and personnel, and inefficient manual processes.

Furthermore, the results show that migration to the cloud is dramatically increasing the scope and complexity of audit preparation, obsoleting old methods and approaches.

"This survey clearly shows that CISOs at major companies are caught between a rock and hard place when it comes to security and compliance audits over the second half of 2020 and want automated tools to help dig them out. Unfortunately, they're simply not able to find them," said Scott Schwan, Shujinko CEO.

CISOs preparing for more than three audits - Most common audits are for HITRUST, HIPAA and PCI DSS helpnetsecurity.com

Convicted Money Launderer Pleads Guilty to Business Email Compromise Scheme
Yannick A. Minang, 27, pleaded guilty five counts of wire fraud, one count of unlawful monetary transactions and one count of money laundering conspiracy.

In September 2019, Minang was sentenced to 46 months in prison after pleading guilty to his role in a separate business email compromise (BEC) scheme.

Through the use of fraudulent invoices and spoofed email accounts, Minang conspired to trick the victims of the scheme into wiring hundreds of thousands of dollars to bank accounts under his control. Minang and his co-conspirators then transferred funds from the accounts to others located overseas. justice.gov

---

COVID Update

'No Facemasks Allowed'
Saskatoon health and beauty store's sign banning masks raises concerns

Business owner declined to comment Tuesday. By Wednesday, the sign was taken down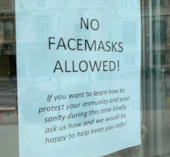 A sign at a health and beauty business banning customers from wearing masks inside the store touched off concerns online and in Saskatoon this week. "I found it extremely irresponsible," said Jennifer Drennan, one of several people who spoke out on social media about the sign, which was taken down by Wednesday morning.

A photo of the sign, hanging on the front window of Vita Juwel, was posted on Reddit on Monday. "No facemasks allowed!" the sign read in all caps. "If you want to learn how to protect your immunity and your sanity during this time kindly ask us how and we would be happy to help keep you safe!"

"I think it's especially irresponsible for any business which purports to promote health and wellness to do that in particular," Drennan said.

On Wednesday, the Ministry of Health said businesses have the independence to implement safety measures as they see fit, including physical distancing markers on floors and requiring staff to wear masks, etc. cbc.ca

Canada Is Better Prepared for Panic Buying if 2nd Wave Hits
Does a 2nd wave of COVID mean a 2nd wave of panic-buying & empty shelves?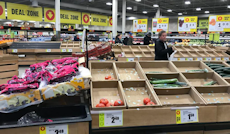 Empty shelves where toilet paper was once stacked. Shortages of flour, canned foods, hand sanitizer and even produce. The beginning of the COVID-19 pandemic saw Canadians panic-buying the basics, stockpiling for fear of running out.

With a second wave of the virus looming as cases begin to rise, the question begs: are we in for another panic-buying frenzy? And can Canada's grocery store supply chain survive a second wave?

Experts say they don't expect a second wave of major hoarding — but there could be some temporary shortages. The madness in March and April exposed some of the vulnerabilities in Canada's food supply system, they say, such as the centralized nature of processing facilities.

Karl Littler, senior vice-president of public affairs for the Retail Council of Canada, said there were a few real product shortages during the lockdown. Most hard-to-find items, like toilet paper, were simply due to distribution and restocking challenges in the race to keep up. Grocers are now better prepared to face jumps in demand, he said, so if a similar panic-buying spree happened with the onset of a second wave, it might not be as bad. wellandtribune.ca

COVID's Easing Up in Canada
Canada reports zero COVID-19 deaths in 24-hour time period
Canada reported no COVID-19 deaths in a 24-hour period on Friday for the first time since March, Reuters reported Saturday.

Canada's death toll from the virus was 9,163 as of Sept. 11, the same number of the deaths reported on Sept. 10, government data showed. Positive cases increased by 702 to 135,626 on Sept. 11 from the day before, public health data showed.

Most provinces are easing lockdown restrictions and schools reopened for in-person classes despite a mild uptick in infections in recent days. nypost.com

Winnipeg Ikea store closed again after another positive COVID-19 test among employees

Kentucky man accused of violating Canada COVID-19 rules could be fined $750K, cops say

---

Lululemon faces backlash for promoting workshop to 'resist capitalism'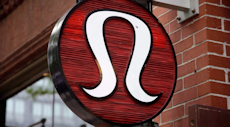 Athletic apparel retailer Lululemon is facing criticism after promoting a "decolonizing gender" workshop that included themes of anti-capitalism, prompting backlash from social media users who called the workshop ironic.

The Vancouver-based company promoted the workshop, which was to be hosted by an ambassador of the brand, on Instagram. However, social media users were quick to point out the irony of a multi-million-dollar company whose leggings retail for up to $168 promoting an event aimed at "resisting capitalism."

The workshop, hosted by yoga instructor Rebby Kern, intended to focus on themes of gender stereotypes, colonialism and consumerism, according to Kern's social media post about the event. A spokesperson for the company said the post did not represent the company's views and has since been removed. ctvnews.ca

Amazon to Hire 100,000 in U.S. and Canada

Amazon Plans to Create More Than 2,500 Full-Time Jobs in Toronto & Hamilton Area

MEC Files for Creditor Protection Amid Acquisition by US-Based Kingswood Capital

Tire store rapidly engulfed by fire; worker injured, 2 travellers lose everything


Toronto, ON, Canada: One dead following daylight shooting outside Walmart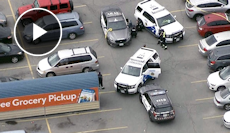 A male is dead following a brazen shooting in the parking lot of a Walmart in the Junction on Thursday afternoon, Toronto Police say. At around 1:42 p.m, police responded to reports of shots fired. A male was found with gunshot wounds in a Walmart parking lot and succumbed to his injuries, police said. A witness from the scene, who wants to remain anonymous, told CP24 that he was sitting in his car in the parking lot when he heard two people arguing from behind an area where carts are housed. "Thirty seconds later I heard two shots being fired. Then I run over there and see one guy on the ground," the witness said. The witness said the victim sustained a gunshot wound to his head. cp24.com

Abbotsford, BC: 2 men charged after attempted theft leads to alleged assault on officer, suspect being shot
Two suspects have been charged after an alleged theft at an outdoor recreation store. An officer confronted two suspects leaving the store, and police allege that one suspect used pepper spray on them as both ran away. Police allege that the suspect with the pepper spray then returned, sprayed the officer again and then assaulted the officer. The officer then shot the suspect. cbc.ca

$230,000 Meat Heist
Big load of beef bound for the U.S. goes missing, Canadian cops say
On August 30th, 2020 a transport truck that was subcontracted to haul a full load of beef from the JBS meat packing plant to the United States failed to make its delivery. It was later determined that the transport truck was operating under fraudulent documents and under the fraudulent name of "Transport Pascal Charland" out of Chateauguay, Quebec. The full load of beef was valued at over $230,000 and is unaccounted for to date. cdllife.com

---

Robberies & Burglaries

• C-Store - Stephenville, NL - Armed Robbery
• C-Store - Stony Plain, AB - Armed Robbery
• C-Store - Brantford, ON - Armed Robbery
• Jewelry Store - Montreal, QC - Armed Robbery
• Variety Store - Petrolia, ON - Armed Robbery

How are we doing? We need your input & suggestions. Send to lpnews@d-ddaily.net

View Canadian Connections Archives

---

---
---

Payment Card Skimming Hits 2,000 E-Commerce Sites
From Friday through Monday, malicious JavaScript skimming code was injected into nearly 2,000 e-commerce sites that were running an older version of Adobe's Magento software, possibly resulting in the theft of payment card data, according to Sanguine Security.

The hackers may have used a zero-day exploit for Magneto that was being sold on a darknet forum, the security firm reports.

Adobe ceased support June 30 for the 12-year-old Magento 1 e-commerce platform that all of the targeted sites were still using. Adobe has urged customers to upgrade to the newer platform, but Sanguie Security's research shows about 95,000 e-commerce sites still rely on the older version.

Sanguine Security spotted 10 infected e-commerce sites on Friday, 1,058 on Saturday, 600 on Sunday and 233 on Monday. "Tens of thousands" of consumers' payment card data potentially could have been exposed in this skimmer attack.

Sanguine Security did not notify the affected e-commerce sites, but the security firm says it's making the complete list of targeted sites available to law enforcement.

"This automated campaign is by far the largest one that they've identified since they started monitoring in 2015. The previous record was 962 hacked stores in a single day in July last year," according to the report. govinfosecurity.com

More sophisticated ecommerce attacks follow improved bot detection
Basic bot attacks on e-commerce sites are being foiled in greater numbers by security tools like passive behavioral biometrics, which is very good news. But it also means that, in response, advanced fraud techniques are the rise.

That is a primary finding in a first-half look at cybersecurity by NuData Security, a passive-biometrics and -analytics firm in Canada. A report published by the vendor says that behavioral tools (NuData's market) are "helping" firms detect and thwart online threats.

The tools are designed to find patterns in attacks that can help companies avoid future attacks. NuData, which is owned by Mastercard, writes that it is not uncommon for criminals to re-use IP address or devices involved in previous attacks, for example. This is important in detecting sophisticated attacks, which emulate human behavior and therefore are more difficult to detect with passive behavioral biometrics.

The average dollar value off chargebacks rose 124 percent for in-store pickups during the first weeks of lockdowns in North America, compared to January through March. Chargebacks for shipped goods grew as well, but by a comparatively small 36 percent. biometricupdate.com

Amazon to open 1,000 neighborhood delivery hubs, reports Bloomberg
---
Missouri Woman Gets 65 Months for Walmart $860K Nationwide Fraud Scheme
Crystal Austin, 40, Belton, Missouri was sentenced today by U.S. District Judge William M. Conley to 65 months in federal prison, for conspiring with Shelly Scott, Jason Edge, and others to commit wire fraud throughout the country. Austin was ordered to pay restitution of over $860,000 to Walmart, jointly with the other conspirators.

Between November 2016 and February 2018, Austin, Scott, Edge and others conspired to defraud Walmart, Inc. through use of stolen personal checks, identity fraud, and methods to bypass electronic check authorization measures, resulting in a loss of over $860,000 to Walmart. The group used stolen identification cards of real people to perpetuate this fraud in 18 states, using more than 14 different stolen checking accounts.

Scott and Edge were arrested by Monona Police on February 25, 2018, and both got 48 months in fedweral prison. Crystal Austin and conspirators Heather Bishop and Jennifer Austin were charged in this conspiracy and arrested in December 2019. justice.gov

Lincoln, NE: Shopper steals cart full of items from At Home
Lincoln Police are investigating a recent burglary at a home decor store after a shopper stole a cart full of items by sneaking out through the back loading dock. On Sunday, around 7:45 a.m., officers were dispatched to At Home on S 27th Street and Pine Lake Road on a report of a burglary. A manager with At Home told responding officers she reviewed surveillance video and found that the day prior, an adult man pushed a cart of merchandise to the back loading dock. She told officers that the video showed the man cut the lock and leave the store with the merchandise. 1011now.com

Cortlandville, NY: New York State Police Seek Suspect Who Has Repeatedly Stolen from Walmart
Investigators are working to identify a man who has stolen several hundred dollars in cash from a Walmart store over the summer. According to New York State Police, the "customer" has repeatedly entered the store on Bennie Road in the Town of Cortlandville empty-handed. He has removed merchandise from the shelves and "returned" the items at the customer service counter. wnbf.com

Dothan, AL: Repeat Offender at Lowe's busted with $3,000 of merchandise
A Dothan man faces multiple theft charges after being caught red-handed shoplifting from a Dothan Lowes Home Improvement Monday. Pierce Miller, 62, is charged with four counts of third-degree theft of property. According to police, Miller has shoplifted multiple times from the retailer during the time frame of Aug. 28-Sept. 4. "While the investigation was ongoing, Mr. Miller visited the store Monday and was caught red-handed shoplifting. He was apprehended without incident." Police say Miller has allegedly stolen multiple items carrying a value of $3,000. dothaneagle.com

New Lenox, IL: Walmart Shoplifter faces additional charges of fleeing-eluding and driving on suspended license during $450 theft; also had Outstanding warrant for theft
---

---

Shootings & Deaths

Milton, FL: Tom Thumb C-Store clerk shot, killed in overnight robbery
A Milton Tom Thumb clerk was shot and killed during a robbery early Tuesday morning. The incident happened at the Tom Thumb on Glover Lane around 1:36 a.m. Milton Police say the suspect is at large. They are described as a black male wearing a camouflaged hoodie, armed with a pistol. Police say the victim has been identified as 40-year-old Lee Ann Parker. weartv.com

Vallejo, CA: 30 year old, father of 4 shot and killed outside Gas Station
The city of Vallejo has suffered its 22nd homicide of 2020 after a shooting on Sunday night. At approximately 9:43 p.m., Vallejo police patrol officers responded to the report of a shooting on the 2200 block of Sacramento Street at Valle Vista Avenue, a news release on Monday stated. Reports indicated that a customer at a gas station, Khiry Davis, had been shot by an unknown assailant. Davis was a 30-year-old Vallejo resident and is survived by is survived by four children. timesheraldonline.com

Minneapolis, MN: Teen Shot and Killed outside Gas Station Was Member Of Republican Candidate's Outreach Team
The 17-year-old boy killed and another man hurt Monday in a north Minneapolis shooting were members of a Republican congressional candidate's campaign. The Lacy Johnson campaign says the two victims were members of the outreach team and were not performing campaign duties when the shooting occurred Monday afternoon at the intersection of North Fremont and Dowling avenues. cbslocal.com

Memphis, TN: Man shot, killed outside Raleigh convenience store
Police have little to go on after a man was killed outside of a convenience store in Raleigh. Officers said the victim was found at the corner of New Allen and Ridgemont, and pronounced dead at the scene. There's no word on what may have led to that shooting. Police also have no suspect information at this time. wreg.com

Roseville, MI: Car Wash Robbery suspect shot and killed by employee
The suspect in an attempted robbery in Roseville is dead after the victim of the robbery shot and killed him during the encounter, police say. The attempted robbery happened at Wash Pointe car wash, 26015 Gratiot Ave., around 7 p.m. on Tuesday. Police say a man was at the car wash when he was approached by two armed suspects who tried robbing him. The victim was also armed, and there was gunfire exchanged and one of the alleged robbers was hit and pronounced dead on the scene. wxyz.com

Dallas, TX: Police investigating fatal shooting of Security Guard servicing ATM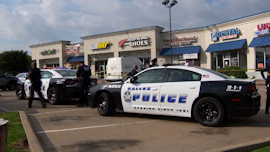 A man allegedly robbed the security guard at gunpoint. Police are investigating the fatal shooting of a security guard during an apparent robbery outside a credit union Monday morning. Witnesses told police a security officer was servicing an ATM at a strip mall in the Cockrell Hill area when he was approached by a man with a rifle who allegedly demanded the money at around nine in the morning. The armed man then shot the security guard at least one time. Officers arrived to find a man wearing a security officer's uniform on the ground, suffering from an apparent gunshot wound. A second security officer at the scene was not injured. After the shooting, the armed robber was seen loading duffle bags into a sedan being driven by a woman. kgns.tv

Richmond, VA: FBI offers $15K reward in puzzling 2012 abduction and murder of Chesterfield store owner

Yuba County, CA: Man Shot Behind Convenience Store In Linda

Robberies, Incidents & Thefts
Berkeley police release video of officer shooting at vehicle after robbery
A Berkeley police officer fired her gun at the car of several people who had just stolen items from a CVS pharmacy in July, according to police and new video recordings released by the department Tuesday evening in response to a Berkeleyside Public Records Act request.

Cellphone video shows the officer getting out of her vehicle July 30 with her gun drawn and trying to detain a driver and several people with him. The episode had started as a shoplifting incident but became a robbery after a struggle with store staff, police said. The driver ultimately fled the scene as the officer fired her gun at his car, the video shows.

The officer — identified by BPD on Tuesday as Cheri Miller — appeared to fire at the driver's front wheel as the motorist drove past her, according to the video. No injuries were reported in connection with the gunfire, which was BPD's first shooting in eight years. Miller, who has worked at BPD for 22 months, is on administrative leave pending the outcome of the department's investigation. BPD ultimately found the alleged driver from the incident and identified him as 19-year-old Brandon Owens of Concord. berkeleyside.com

Newark, NJ: Famous Boyz: Federal Prison Time Piles Up For Newark Street Gang That Sold Fentanyl-Laced Smack
A massive joint investigation continues to produce federal prison sentences for members and associates of a Newark gang that flooded a city neighborhood with fentanyl-laced heroin, committed street robberies and used social media to threaten would-be snitches. dailyvoice.com

Stafford County, VA: Federal Investigators have joined local police in the search Armed Robbery suspects who hit a half-dozen local C- stores
The U.S. Bureau of Alcohol, Tobacco, Firearms and Explosives, ATF, announced on Tuesday that it is offering a $5,000 reward for information leading to the arrest of the two men who are believed to have also robbed a Stafford County convenience store. dailyprogress.com
• Auto Repair – Greensville, TN – Burglary
• C-Store – Lancaster County, PA - Burglary
• C-Store – Milton, FL – Armed Robbery / Clerk shot and killed
• C-Store – Millsboro, DE – Robbery
• C-Store – Chuckey, TN – Burglary
• C-Store - Ocala, Fl – Burglary
• C-Store - South Burlington, VT – Armed Robbery
• C-Store – Reno, NV – Armed Robbery
• Cleaners – Chicago, IL – Armed Robbery
• Dollar General - Evangeline Parish, LA – Armed Robbery
• Dollar General – Ne Castle, IN - Armed Robbery
• Grocery – Rochester, NY – Armed Robbery
• Hardware – Lincoln, NE – Burglary
• Jewelry – Auburn, WA- Robbery
• Jewelry – Durham, NC – Burglary
• Laundry – Greenville, TN – Burglary
• Restaurant – Queens, NY – Armed Robbery
• Restaurant – Colonie, NY - Burglary (McDonald's)
• Restaurant – Colonie, NY - Burglary (Dunkin)
• Restaurant – North Riverside, IL– Burglary
• Restaurant – Lawton, OK – Burglary (Sonic)

Daily Totals:
• 10 robberies
• 11 burglaries
• 1 shootings
• 1 killed

---

None to report.
Submit Your New Hires/Promotions
or New Position
See all the Industry Movement
---



Feature Your Job Here For 30 Days -
70% Aren't On The Boards
Post your job listing
---
Featured Job Spotlights

Area Loss Prevention Manager
Pittsburgh, PA - posted September 10
Our Area Loss Prevention Managers ensure safe and secure stores through the objective identification of loss and risk opportunities. Our Area Loss Prevention Managers plan and prioritize to provide an optimal customer experience to their portfolio of stores. They thrive on supporting and building high performance teams that execute with excellence...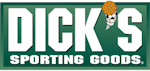 Manager of District Loss Prevention
Seattle, WA - posted August 28
Will be responsible for driving company objectives in profit and loss control, sales performance, customer satisfaction, and shrink results. District Loss Prevention Managers are responsible for leading Loss Prevention functions within a specific operations district and for collaborating with Store Operations and Human Resources in an effort to prevent company loss...

District Loss Prevention Manager
Fort Wayne, IN - posted August 24
The District Loss Prevention Manager ensures shrinkage control and improves safety in the stores through proper investigation and training. This position is responsible to provide feedback, guidance and protection for our Team Leaders and Associates. This role has oversight and responsibility for approximately 16 to 20 store locations...

Senior Asset Protection Specialist
Santa Monica, CA - posted August 6
The Senior Asset Protections Specialist contributes to REI's success by mitigating and reducing shrink (including theft and fraud by customers and employees) and increasing physical security for people and products in a specified retail store...

Asset Protection, Retail Safety and Security Specialist
Bellevue, WA - posted August 6
This job contributes to REI's success by ensuring the security and safety of your store team and members by providing a presence on REI property and at events. Activities include but are not limited to: fostering partnerships with staff and taking action to address shrink and security...

Featured Jobs
---
JOB TITLE
COMPANY
CITY/STATE
DATE ADDED

Vice President
VP - Loss Prevention
Gap Inc.
San Francisco, CA
August 24
Vice President
Mobilelink
Sugar Land, TX
July 8
VP, Profit Improvement
Tractor Supply
Nashville, TN
May 18

Director
Dir. Asset Mgmt.
CHEP
Alpharetta, GA
September 11
Dir. AP & Safety
CKE Restaurants
Franklin, TN
September 10
AP Dir.
CVS Health
Lincoln, RI
August 27
Dir. Global Security Technology
Disney
Glendale, CA
August 20
Sr. Dir. Safety & LP
Floor & Decor
Atlanta, GA
August 25
Asset Protection Dir.
Goodwill Industries of Dallas
Dallas, TX
May 21
Dir. Safety/Risk Mgmt.
Goodwill of SE Louisiana
New Orleans, LA
April 2
Assoc. Dir. Safety & LP
HelloFresh
Grand Prairie, TX
June 5
Dir. Corporate Security
Keurig Dr. Pepper
Plano, TX
August 20
Dir. of AP & Safety

Paradies Lagardére

Atlanta, GA
July 27

Parker's C-Stores

Savannah, GA

June 3

Dir. of Investigations
Peloton
Plano, TX
August 21
Dir. Security Operations
Salesforce
Seattle, WA
September 9
Dir. AP
Stop & Shop
Quincy, MA
September 9
Dir. of LP
Surf Style Retail Mgt
Hollywood, FL
August 27

Corporate/Senior Manager
Corp. Mgr. Security Operations
Carvana
Phoenix, AZ
April 6
Sr. Mgr. AP
The Home Depot
Atlanta, GA
August 17
Sr Mgr - Supply Chain Transportation, Security & Compliance
The Home Depot
Atlanta, GA
August 28
Manager, Safety & Security

Thrive Market

Sparks, NV
July 27

---


---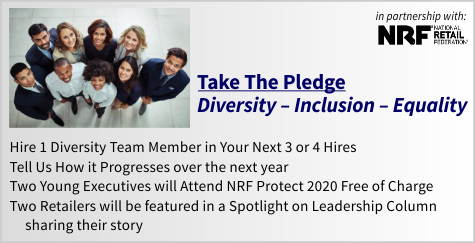 ---

The difference between success and failure is in the planning and the execution. Taking something from a thought or idea to a reality can be a long and painful process lined with failures and detractors. But a great idea is only as good as the plan you have to bring it to life and the execution everyone delivers to give it a life. Because without the two the great idea never existed. As one "C" level executive once told me - He never saw a bad great idea as it was always the failed plan to roll it out and the poor execution that killed it.

Just a Thought,
Gus



(content subject to approval)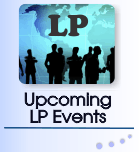 ---
Recruiting?
Get your job e-mailed to everyone... everyday
Post on our Featured Jobs Board!
Not getting the Daily?
Is it ending up in your spam folder?
Please make sure to add d-ddaily@downing-downing.com to your contact list, address book, trusted sender list, and/or company whitelist to ensure you receive our newsletter.
Want to know how? Read Here



36615 Vine Street, Suite 103
Willoughby, OH 44094
440.942.0671
copyright 2009-2019
all rights reserved globally