---
Bryan Hillman promoted to Director of Field, LP & Safety
for PetSmart

Bryan has been with PetSmart for nearly 10 years, starting with the company in 2011 as Regional LP and Safety Manager. Before his promotion to Director of Field, LP & Safety, he served as West Area Director Loss Prevention and Safety for more than 3 years, LP & Safety Regional Director Central Super Region & International for more than 3 years, and Director of LP and Safety for more than 5 years. He spent a decade with Target earlier in his career. Congratulations, Bryan!

See All the Executives 'Moving Up' Here

Submit Your New Corporate Hires/Promotions or New Position


---

Deadly 2020 Spikes in Retail Violence
An Analysis by Tony D'Onofrio, Global Retail Influencer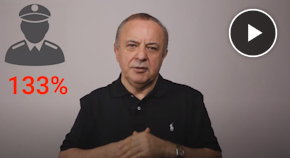 The Wall Street Journal recently reported a sharp rise in deadly violence in major USA cities. Their analysis of crime statistics among the nation's 50 largest cities found that reported homicides increased 24% so far this year.

Similar to the urban increase in homicides, retail experienced spikes in violence in the first half of the year.

According to the just published D&D Daily quarterly crime reports, through the first six months of the year, total violent incidents are up 20%. For the second quarter 2020, they are up an astounding 46%.

More alarming are the spikes in fatalities. Through mid-year, fatalities are up 22% and for Q2, up 45%.

Of the 253 total fatalities, 28% were suspects, 40% were customers, 26% were associates, and 6% were law enforcement / security personnel. Associates deaths are up 94% and security personnel fatalities are up 133% from the previous year. Watch Tony's video here

Mid-Year 2020's Retail Violent Fatalities by Category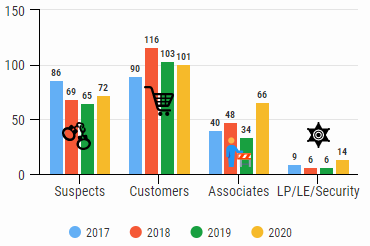 ---

Protests & Civil Unrest

Wave of Police Chief Resignations Continue
Rochester, NY: Police Chief, Entire Command Staff Step Down Following Death of Daniel Prude


Rochester, N.Y., Police Chief La'Ron Singletary said in announcing his retirement that the events of the past week "are an attempt to destroy my character and integrity."

The chief and entire command staff of the police department in Rochester, New York, resigned on Tuesday — among other department changes — as outrage continued over the death of Daniel Prude, a Black man with mental health issues who died after having been put in a "spit hood" and restrained by officers in March. The chief will remain in charge of the department through the end of the month.

"The members of the Rochester Police Department and the Greater Rochester Community know my reputation and know what I stand for," Singletary, a 20-year veteran of the force, said in his resignation letter. "The mischaracterization and the politicization of the actions that I took after being informed of Mr. Prude's death is not based on facts, and is not what I stand for." nbcnews.com

Dallas, TX: Police Chief Resigns in Wake of Policing Protests


U. Reneé Hall, the police chief in Dallas, abruptly announced her resignation on Tuesday amid eroding support on the City Council stemming from her department's handling of protests over the policing of African-Americans. Her resignation, which becomes effective on Nov. 10, follows a wave of police chief resignations in other cities during a tumultuous summer that has brought intense scrutiny on American law enforcement. Chief Hall, who is African-American, is the first woman to lead the Dallas department and has held the position since 2017.

City Council members delivered a sharp critique of her leadership during widespread protests in Dallas following George Floyd's death at the hands of Minneapolis police officers in May. Some council members found fault with the fact that the report emphasized protesters who targeted the police with violence but failed to discuss some of the harsh measures employed by officers against the demonstrators. nytimes.com

Capitol Heights, MD: Protesters rally at Popeye's over viral altercation
between woman and security officer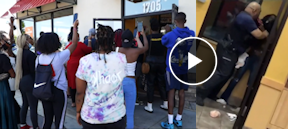 Protesters surrounded a Popeye's restaurant in Capitol Heights after a 24-year old woman alleged she was assaulted and maced by a security guard working in the restaurant Saturday night.

"With all the Police brutality occurring currently I feel violated, embarrassed, and disrespected," says Stephanie Samuels, who claims she was attacked after an encounter with a private security guard in the store.

After the incident, Black Lives Matter DC announced on Twitter calls for a protest demanding changes and showing support for Samuels. "Hold this security company accountable and don't allow men with guns who kill Black people to protect your chicken," the tweet reads. "It's not safe for Black people in the community." wusa9.com

Fayetteville, NC: Police charge 55 with looting, civil unrest
after George Floyd marches
Arrest warrants have been issued for 55 people charged with looting and civil unrest on the night of May 30 in Fayetteville following marches for racial justice and police reform prompted by the death of George Floyd, according to Fayetteville police. After peaceful marches in the daytime, looters broke down the doors of the Walmart Supercenter and ransacked the store, stealing inventory all night long. Most of the arrest warrants charge people with breaking into and stealing property at the Walmart store, according to a list of charges provided by the Police Department. Many are charged with felony breaking and entering, felony larceny after breaking and entering, felony conspiracy, inciting a riot and trespassing during an emergency. About 40 of the 55 people charged have been arrested so far. fayobserver.com

Portland Night 103: Protesters march through downtown Portland, 11 arrests

Portland parents concerned by effects of tear gas after riot

Rochester, NY: Officer hospitalized as Daniel Prude protests escalate

Philadelphia: City's deadline passes for protesters to vacate homeless encampments

Couple Seen In Viral Video Of Clash With Pittsburgh Protesters Speaks Out

---

COVID Update
US: Over 6.5M Cases - 194K Dead - 3.8M Recovered
Worldwide: Over 27.7M Cases - 903K Dead - 19.8M Recovered

Private Industry Security Guard Deaths: 186 Law Enforcement Officer Deaths: 101
*Red indicates change in total deaths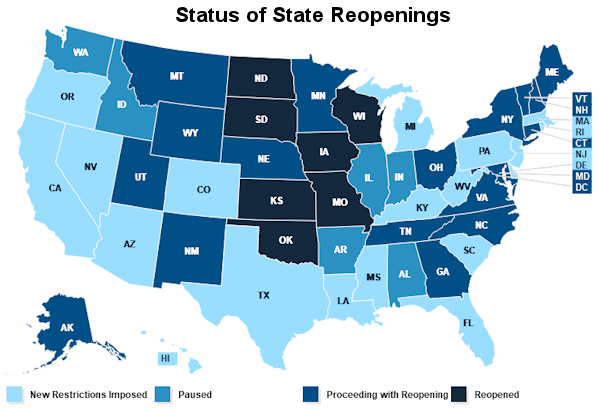 Top Performing Brands on COVID-19 Safety:
Whole Foods maintains industry lead on COVID-19 safety, report finds

Panda Express leads food and beverage industry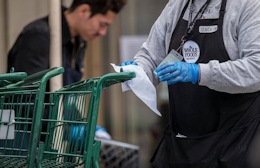 Whole Foods ranked first among 33 brands for its COVID-19 health and safety practices in the second report this year from research firm Ipsos based on mystery shopper visits to more than 5,700 U.S. stores. The grocer also took the top spot in the first version of the Ipsos index, which came out in June.

Whole Foods outperformed competitors in the grocery industry on several categories, including having health & safety related signage, store cleanliness, compliance with employees wearing protective gear, barriers to enforce distancing and availability of sanitizing options.

● Employees at 76% of Whole Foods stores visited were seen actively cleaning high touch areas, as compared to an industry average of 59%

● Associates at a 100% of Whole Foods stores visited were observed to be wearing masks properly, and 98% of customers were observed to comply with the mask policy.

● 99% of Whole Foods stores had some sort of social distancing enforced in store, including closing every other check-out lane, closure of self-serve food & beverage stations, etc.

Trader Joe's, ShopRite, and Costco also received high marks in the index, which measured restaurant and financial services locations, as well.

Read more about Whole Foods' COVID-19 response on their corporate website here.

COVID Impact: UK Retail Jobs Bloodbath
UK: High street bloodbath sees 125,000 job cuts since start of 2020
A staggering 125,515 retail jobs have been cut &13,867 shops shuttered for good since the start of the year, new data shows.

Equates to nearly 15,700 job cuts each and every month.

The total 125,000 jobs axed in the retail sector do not include those lost in the leisure and hospitality industry, which is suffering its own employment cull.

BRC chief executive Helen Dickinson said: "Coronavirus is continuing to have a devastating effect on many retail businesses, with shopping malls and town centre shops suffering significantly lower footfall.

There's a concerted effort to force the UK Government to extend the current one-year business rates holiday.

In response to the jobs crisis in retail, the UK Government has announced a series of attempts to get the public shopping and spending. "Without action, the recent job losses we've seen across the industry may be just the tip of the iceberg." talkingretail.com

Union Pres. Says Kick Them Out
UFCW: Grocers Should Kick Out Maskless Shoppers
The president of the United Food and Commercial Workers International Union (UFCW) says grocery stores should be kicking out shoppers who refuse to put on a mask. Marc Perrone spoke with CBS MoneyWatch about how the virus is affecting food and other essential workers.

"I don't think that our workers ought to be the mask police," Perrone said. "The management in the store, quite honestly, they're the ones that control the keys, they're the ones that should say something to the consumer. And if they have a customer that's being unruly, they always have the ability to call the police and ask the police to show up."

Last week, according to the union, there were at least 103 grocery worker deaths from the coronavirus, and more than 14,300 employees infected by or exposed to COVID-19.

UFCW represents 1.3 million workers in the health care, grocery, meatpacking, food-processing, retail and other industries. progressivegrocer.com

As COVID-19 risk dips, Orange County, CA., gets OK to reopen indoor restaurants, movie theaters
Orange County received some much-anticipated and welcome news in its battle against the coronavirus on Tuesday as it officially moved into the second stage of California's four-tiered, color-coded reopening system. The reclassification allows for more businesses — including movie theaters, restaurants and places of worship — to ease restrictions and open in limited capacity

Four other counties also moved from Tier 1 (purple) to Tier 2 (red) on Tuesday: Santa Clara, Santa Cruz, Amador and Placer.

Orange joins San Diego as the only counties in Southern California not classified as having "widespread risk" under the state's COVID-19 monitoring system.

Seven other counties are being monitored for potential tier changes, but Gov. Gavin Newsom cautioned against complacency as well as the potential for spread due to the Labor Day weekend. It will take roughly two weeks to learn whether the combination of Labor Day weekend activity and the state's new reopening guidelines leads to a new surge in COVID-19 cases. latimes.com

NYC indoor dining will return on Sept. 30 at 25% capacity: Gov. Cuomo
The reopening comes with a host of restrictions– diners must get their temperature checked before entering restaurants, wear a mask inside, and at least one member of each party must provide contact information for contact tracing if there's an outbreak at the eatery. nypost.com

---

DA's Abandoning Retail Crime Prosecutions
Growing numbers of district attorneys are out to undermine the law
One reason for the surging, often protracted violence in US cities is the rise of a host of progressive prosecutors who actually tilt against law and order.

The trend is most glaring in places known for their left-wing politics, like Portland and San Francisco, but extreme leftists have also taken over as district attorneys in cities like Chicago and Boston.

In Contra County, Calif., outside San Francisco, DA Diana Becton will now consider looters' "needs" when weighing criminal charges. At Politico, she and four other black, female DAs (from Chicago, Boston, St. Louis and Durham) actually slammed the very criminal-justice system they were elected to enforce — ludicrously claiming it was "constructed to control Black people and people of color" and that it's now doing just that.

The Bay City's DA is Chesa Boudin, the son of Brink's robbery cop-killers who was raised by radical Weather Underground leaders Bill Ayers and Bernardine Dohrn. He, too, has adopted rules making it harder to prosecute suspects.

Chicago's State's Attorney Kim Foxx, who vowed to cut the jail population, dropped 35 percent more felony cases than her predecessor over three years. nypost.com

CEO's Being Held Accountable
"Substantial Probability of Conviction" For Fraud
Volkswagen's Ex-CEO Is Ordered to Stand Trial Over Emissions Scandal
Five years after Volkswagen admitted to rigging millions of diesel-powered vehicles to cheat emissions tests, the former CEO Martin Winterkorn was ordered Wednesday to face trial on charges of defrauding customers in a case that could shed new light on one of Germany's largest corporate scandals.

Volkswagen carried out the deception for nearly a decade until a group of post-graduate students in 2014 measured emissions from several diesel vehicles for a research project and discovered that Volkswagen's diesel engine emitted much higher levels of nitrogen oxide particles during normal driving than during treadmill tests.

In September 2015, the U.S. government made the accusation public and charged Volkswagen with violating U.S. law, including defrauding the U.S. government and U.S. consumers. Volkswagen pleaded guilty to the charges and has paid more than $30 billion in fines, penalties and compensation for consumers.

Mr. Winterkorn became aware of the full extent of the deception as early as May 25, 2014, but did nothing in his role as CEO to end the practice and bring it to the attention of the authorities. wsj.com

Responding to the Violence Nationwide
Operation Legend Update - Over 2,000 Arrests, 587 Weapons Seized Since July 8
In Chicago, there has been a 50 percent decrease in homicides in the first seven weeks of the operation, when compared to the five weeks prior to the operation's launch.

Launched first in Kansas City, MO., on July 8, 2020, the operation was expanded to Chicago and Albuquerque on July 22, 2020; to Cleveland, Detroit, and Milwaukee on July 29, 2020; to St. Louis and Memphis on August 6, 2020; and to Indianapolis on August 14, 2020. justice.gov

Fires Up and Down the West Coast
'Unprecedented' Wildfires Burn Through Parts Of Oregon
As Thousands Forced To Evacuate Along West Coast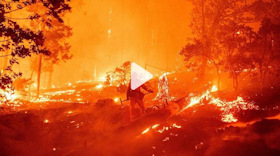 It comes as Labor Day weekend saw an escalation in wildfires across California, Oregon and parts of Washington. Thousands of people across the West Coast are on standby to evacuate, while some have already been evacuated.

The West Coast is battling a record fire season, with an unprecedented 2.2 million acres burned as 25 fires have raged across California alone, but the peak could still be ahead. Governor Gavin Newsom declared a state of emergency across several counties on Sunday.

Dry conditions and record temperatures, including 121 F in Los Angeles county over the weekend, have fuelled the fires. Some 14,000 firefighters are battling to contain the fires, but the devastation is adding to another plight already faced by the state, which has seen the highest number of coronavirus infections (more than 740,000) in the U.S.. forbes.com

Aggressive winds feared as California battles biggest wildfire season
California's record-breaking fire season could get much worse in the coming days as powerful winds heighten the danger of more blazes while firefighters continue to struggle with destructive conflagrations across the state. Intense Diablo winds are forecast for parts of Northern California this week, with Pacific Gas & Electric Co. saying it would shut off power to numerous communities in hopes of avoiding new fires potentially sparked by downed power lines. latimes.com

Hobby Lobby boycott 2020: Calls for boycott over 'USA Vote Trump' display
Hashtag #BoycottHobbyLobby started trending after Twitter user Kari Brekke shared a photo on Twitter Sunday of a display of decorative letters arranged to read "USA Vote Trump" and the caption "In a Hobby Lobby." As of 10:30 a.m. Tuesday, the tweet was liked more than 46,500 times and retweeted 12,100 times.

Eric Schiffer, chairman of the Los Angeles-based firm Reputation Management Consultants, told USA TODAY that the trending hashtag "creates a reckless war with customers on the left who want to see Biden in the White House and Trump dressed in orange in shackles."

"The virtual boycott is possible but unlikely to last long unless Hobby Lobby doubles down," Schiffer said, adding "the damage for some shoppers will be done and those Trump haters will buy their yarn with others." usatoday.com

Under Armour Cuts 600 HQ Jobs

UPS to Hire 100,000 For The Holidays


Quarterly Results
Lululemon Q2 comp's up 2%, digital up 157%,
American Eagle Q2 sales down 15%


---

Senior LP & AP Jobs Market
Director - Security Operations job posted for Salesforce in Seattle, WA


The Director, Security Operations leads the Tableau Security Operations teams in working cross functionally with our business, technical, and product security teams to refine and implement our strategy. Ensure the Tableau security monitoring, detection and response postures are robust and exceed all applicable standards. salesforce.wd1.myworkdayjobs.com

Editor's Note: Keith White, former EVP for Gap Inc., was recently named Global Chief Security & Safety Officer for Salesforce. Read about his appointment here.

Re-Posted Job
Director Asset Protection job posted for Stop & Shop in Quincy, Mass.

The primary purpose of this position is to provide protection of company assets by organizing the investigation and distribution of information. The AP Director is responsible to ensure Brand needs are met through staffing and development of their respective AP team. The incumbent works closely with the Operations Lead & Shrink Lead to ensure programs that positively impact profits and reduce shrink are executed effectively and provide required results. In addition, the incumbent partners with the Investigations Lead regarding large-scale ORC investigations. linkedin.com

---
---



Security Devices for the Retail Industry

Detex offers the broadest line of life safety and security door hardware designed to meet the durability and performance requirements of the retail industry - without compromise. We offer solutions for every life safety and security door, with more options for specific applications.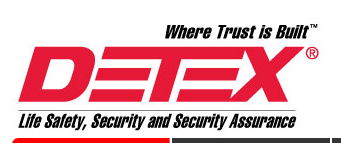 Whether your business is a group of big box stores or a single fashion outlet, life safety and security door hardware is a necessity. Not just for back doors, Detex door hardware is engineered precisely for certain retail situations, but also provides choices for a wide range of functions and costs. Our retail customers are often surprised to learn that we can supply most of their hardware needs.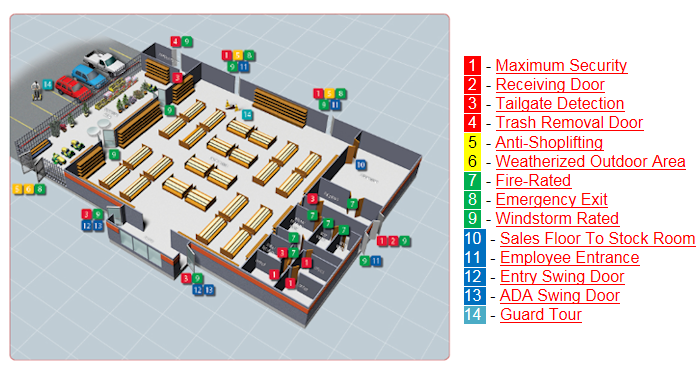 Learn more at www.detex.com
---
An Industry Perspective From 35,000 Feet
Study: COVID's Impact on CSO's - "Changed Their Roles Significantly"
The Chief Security Officer (CSO) in the Post-COVID-19 World: Lessons Learned from Security Leaders
The upheaval caused by the outbreak has highlighted the need for a strong, agile security leader in organizations of all sizes to protect organizations and maintain business continuity. Raines International, in conjunction with The Lake Forest Group (LFG), spoke with numerous Chief Security Officers and leaders in the security field to discuss how the pandemic has affected the position.

While protecting staff's health and wellness may have previously fallen under human resources, health, safety, and environmental, or corporate social responsibility departments, since the pandemic started,

nearly all of the security leaders that were interviewed for the report have assumed handling virus-related concerns and procedures as they saw their roles change significantly.

"Many security leaders assumed responsibility for ensuring that workers knew how to transition to work-from-home and coordinated company-wide directives for COVID-19 response plans. Other organizations including government contractors balanced security needs by having employees focus on administrative or training tasks during remote work and instituting alternate in-office days to work with classified information," according to the report.

The report says executives need to

prepare for rises in domestic violence and addiction issues

, as well as preparing to identify the warning signs of these and other issues. "Possible solutions include frequent video conferencing to physically lay eyes on employees and increased support for resource groups that employees can access.

This challenge presents an opportunity for progressive business leaders to thoughtfully prepare procedures for handling the inevitability of domestic stressors spilling into the workplace, since the definitive line between home and place of business has considerably blurred," the report states.

securitymagazine.com



Editor's Note:

While not retail specific, this thought leadership article brings together the thoughts, impact, and future developmental needs COVID is having on the security industry and on business as a whole and speaks to the need for security leaders to understand the opportunity and responsibility this watershed event presents to all of us. Broadening our vision and successfully integrating a positive security culture based on a safe and secure workplace while minimizing risk by "balancing the rigidity of security needs with the reality of the workforce." Just an overall well written article that inspires reflection. -Gus Downing



Read the full report here.

Cyber Chiefs Calculate Data Breach Costs to Explain Risks to Executives

New tools aim to help cybersecurity professionals quantify threats

As corporate cybersecurity leaders gain prominence within companies, new tools are cropping up to help them calculate the cost of potential data breaches in terms they can discuss with chief financial officers and other executives.

Quantifying the financial fallout from a data breach can help chief information security officers convey the importance of such an incident in language that executives and board members understand, but the fast-changing nature of cyberattacks can make that calculation difficult, experts say.

CISOs need to present cyber threats to executives and board members in terms similar to other, familiar business risks, but those are easier to quantify. It is difficult to predict the effects of cyber risks because every cyberattack and companies' technology infrastructure differ, experts say. Plus, tools to help with these calculations don't take into account reputational harm or customer response after an incident.

New models, such as one developed by the Massachusetts Institute of Technology, aim to aggregate data from a large pool of companies and provide cybersecurity leaders with more granular information about the possible losses their companies could incur from a breach. The U.K. government also is collecting data from a range of companies, and market research firm Ipsos MORI is developing a tool on behalf of the country's Department for Digital, Culture, Media and Sport that helps assess costs. wsj.com

Russian National Indicted For Conspiracy To Introduce Malware Into A Computer Network
Egor Igorevich Kriuchkov, 27, a citizen of Russia, attempted to recruit an employee of a company located in Nevada, with the purpose of introducing malicious software into the company's computer network, extracting data from the network, and thereafter extorting ransom money from the company under the threat of making the extracted data public. Kriuchkov faces a statutory maximum sentence of five years in prison and a $250,000 fine. justice.gov

---

Canada's Mask Controversy Continues

Organized Anti-Maskers Hitting Malls to Defy COVID Orders
Toronto Anti-Mask Protesters Seen Removing Signs at Eaton Centre
Videos uploaded to Facebook last week show anti-maskers moving signs and disrespecting posted notices about physical distancing at the Toronto Eaton Centre.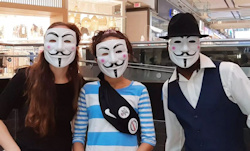 In the photos and videos the anti-maskers can be seen wearing Guy Fawkes masks, which have become synonymous with anti-government and anti-establishment protests since the 2005 V for Vendetta film.

They are moving signs, walking in the wrong direction of the posted signs and in one video they confront and harass a store employee who is taking the temperature of shoppers.

Omari Taylor is a local DJ and one of the organizer of the anti-mask raves that have been taking place at Cherry Beach this summer.

Taylor has been quoted calling the pandemic a "scam" and according to the comment section of one of his posts he will be going to Yorkdale Mall this upcoming week to continue the "civil-disobedience".

"Everyone needs to do their part, organize a small group and hit the malls and streets with V mask and defy," Taylor wrote in a Facebook comment. blogto.com

How businesses are dealing with Edmonton's mandatory mask bylaw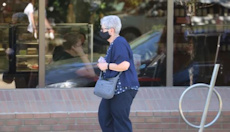 Some business owners say it's been a steep learning curve to make sure clients mask indoors since the city's mandatory face covering bylaw was introduced last month. And for many, it's a new part of their job they never expected.

"It's not easy at all," Vinny Bindra, manager of the Spice Centre grocery store, said.

The city's mandatory face covering bylaw came into effect on Aug. 1, making it mandatory for people to wear a mask indoors and inside vehicles. People have to wear a mask to be served at the restaurant and only have to wear it for the short distance from the door to their table. "It's not a big ask as far as I'm concerned," Devitt said, adding it's about keeping staff and customers inside the restaurant safe. cbc.ca


---

Remote Employees Hurting Foot Traffic in Canada
Office work in could be changed forever by COVID-19. Here's why that matters

Just a fraction of people working at home during pandemic have returned to offices

Nearly three-quarters of the 3.4 million Canadians who began working from home at the start of the crisis were still working remotely in August, according to Labour Force Survey data released by Statistics Canada on Friday.

And another survey suggests many of those new remote employees would like to continue working from home indefinitely.

Local Business Fallout

That's great for individuals who are able to cut their spending while remaining gainfully employed but devastating to the businesses that are built up around workplaces — from the cobblers and dry cleaners in the lower levels of office buildings to the pubs where people eat lunch or gather for pints after work.

Larry Isaacs, president of the Firkin Group of Pubs, said the pandemic has been "disastrous" for the chain of 30 pubs, some owned by franchisees. Many of its locations are in areas densely packed with office workers, and those customers are dearly missed, he said. cbc.ca

Grocers, suppliers clash over need for code of conduct in Canada

Amid pandemic, Canadians used disinfectant to clean produce: Study

Groupe Dynamite Files for and Obtains Creditor Protection Amid Pandemic Struggles

Federal Gov Extends CECRA Commercial Rent Relief for Small Businesses into September

Costco Opens in Multiple Markets in U.S. and Canada

Metro expands food waste app to Quebec stores


Winnipeg, MB: Teen charged in Canada Day homicide pleads guilty to prior charges, including several liquor store thefts
A 15-year-old charged with first-degree murder in a Canada Day homicide has pleaded guilty to several unrelated charges. The 15-year-old who appeared via video pleaded guilty in court at the Manitoba Youth Centre Friday morning to a Sep.14, 2019 charge of theft under $5,000 at a liquor store and a separate charge of theft under $5,000 stemming from several liquor store thefts between May. 2, 2019 and Aug.15, 2019. ctvnews.ca

Yellowknife convenience store robber sentenced to 4.5 years


---

Robberies & Burglaries

• C-Store - Halifax, NS - Armed Robbery

How are we doing? We need your input & suggestions. Send to lpnews@d-ddaily.net

View Canadian Connections Archives

---

---

Amazon is filled with fake reviews and it's getting harder to spot them

Fake reviews boosting sales for unsafe products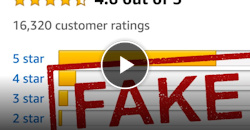 Since Amazon's early days, reviews are the one big metric customers have relied on to determine the quality and authenticity of a product. Amazon's listings often have hundreds or thousands of reviews, instead of the handful found on competing marketplaces. But many of those reviews can't be trusted. Thousands of fake reviews have flooded Amazon, Walmart, eBay and others, as sales have skyrocketed.

From Facebook groups where bad actors solicit paid positive reviews to bots and click farms that upvote negative reviews to take out the competition, fake reviews are getting harder to spot. In July, UCLA and USC released a study that found more than 20 fake review related Facebook groups with an average of 16,000 members. In more than 560 postings each day, sellers offered a refund or payment for a positive review, usually around $6.

The repercussions are getting more serious, too, as shoppers stay home and increasingly turn online for things they'd normally want to shop for in person. In recent months, fake reviews have boosted sales of unsafe products and hurt business for legitimate sellers, causing huge brands to sever ties with Amazon.

Amazon told CNBC it uses "powerful machine learning tools and skilled investigators to analyze over 10 million review submissions weekly, aiming to stop abusive reviews before they are ever published." Still, the company recently removed 20,000 reviews after an investigation found that the top Amazon reviewers in the UK were engaging in fraud. cnbc.com

Amazon to Hire 33,000 Corporate & Tech Jobs on Career Day
Nationwide event on September 16 open to all job seekers – with a team of 1,000 Amazon recruiters offering 20,000 free career coaching sessions in a single day

Anyone can participate in Career Day 2020 by going to amazon.jobs/careerday to register and book an appointment with an Amazon recruiter. businesswire.com

Shopify, Suddenly Worth $117 Billion, Is One of the Biggest Pandemic Winners

Amazon FBA Sellers Facing Suspension Over Late Carrier Deliveries
---
Member Exclusive Event
RH-ISAC Organized Retail Crime (ORC) Working Group Meeting - Fri, September 11 at 1:00 PM EST


Please join the RH-ISAC Organized Retail Crime (ORC) Working Group for our monthly meeting to discuss best practices and mitigation methods for threats that fall under the umbrella of traditional ORC activity or fraud related activity that has both a physical and digital component.

The audience for this working group includes RH-ISAC core members who have a tactical or operational based activities associated with loss prevention or fraud. This could include analysts and fraud practitioners from either security, loss prevention, asset protection and/or other departments within the member organization.

Contact membership@rhisac.org if you'd like to join this meeting or have any questions.


---

Pennsylvania: Three Charged In $20,000 Wawa Fuel Theft Scheme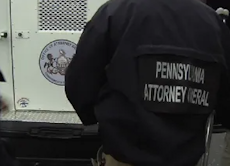 Three people were arrested in what law enforcement alleged was a scheme to use fake credit cards to steal diesel fuel from Wawa stores in the region. Juan Zeledon-Urena, 42, Jose Varela-Mata, 35 and Paulo Pena, 43, have been charged with corrupt organizations, identity theft, theft by unlawful taking, receiving stolen property, and access device fraud. The Pennsylvania Attorney General's Office alleged Tuesday that the three were involved in stealing 7,000 gallons of diesel fuel from Wawa stores between August 2019 to November 2019. The group used fraudulent credit cards were made with the personal information of 44 people to get the fuel. The stolen fuel was transported in bladders in the bed of pickup trucks and then sold to third-parties, authorities said. In total, the crew is accused of stealing $20,000 in fuel, authorities said. The thefts allegedly occurred at Wawas in Bucks, Delaware, Montgomery, and Philadelphia counties. levittownnow.com

Coral Springs, FL: Police Puts the Brakes on Man's Shoplifting Spree at multiple Targets


A man was charged with grand theft after an investigation by Coral Springs Police connected him to shoplifting crimes across multiple Target locations. For two months, the Coral Springs Police Department had teamed with both of the Target's located in Coral Springs to identify and arrest Michael John Roberts, 28, of Coconut Creek for a string of retail thefts. The interest in locating and apprehending Roberts began back on May 25, when the Coral Springs Police Department received a call from Target about a man that had left the store without paying for a cart full of expensive items. Once an investigation was launched, police began reviewing store security cameras. They saw Roberts placing three Dyson air purifiers and a Dyson vacuum in his cart, bypassing all point of sale, and exiting the store for a total value of just under $2000. Target theft prevention employees told police they also suspected that Roberts was responsible for additional thefts at other Target stores in the area. At that time, police opened a broader investigation that eventually led to his capture. coralspringstalk.com

Lehigh County, PA: Feds allege pawnbrokers sold stolen electronics online and laundered proceeds
Two Lehigh County pawnshop owners who allegedly offered bargains on stolen electronics and other high-end consumer goods face money laundering conspiracy and other charges. Rolland Houle, 41, of Upper Macungie Township and Jason Brody, 42, of Allentown were indicted last week in U.S. District Court in Scranton on charges of conspiracy to commit mail fraud, mail fraud and money laundering conspiracy. Both pleaded not guilty and were released without bail pending trial. mcall.com

Northbrook, IL: Lord & Taylor reports 3 men in Grab & Run
An employee at Lord & Taylor, 1400 block of Lake Cook Road, called police at 2:39 p.m. Aug. 31 to report they were alerted by a customer that three men in their 20s, were observed running out of the store with armloads of purses. The men were seen getting into a waiting vehicle then leaving the area. patch.com

Oak Bluffs, MA: Shoplifter hits 6 stores, totaling $770 of stolen merchandise near Martha's Vineyard

Las Vegas, NV: Metro Police seek man who stole power tools from Lowe's at knifepoint

Bedford, IN: Man arrested at Walmart for switching UPC labels on High priced merchandise
---

---

Shootings & Deaths

Virginia City, NV: 2 gun shop owners, local man dead in Nevada triple-shooting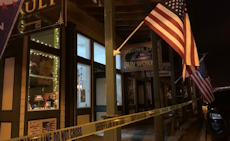 Authorities in northern Nevada said Tuesday the deaths of three people, including the father-and-son owners of a Virginia City gun store and a local man who shot them, appeared to be a Labor Day holiday double-murder and suicide. Gary Lord, 71, and TJ Lord, 39, were found dead at Virginia City Gun Works after deputies were called about 2:30 p.m. Monday, Storey County Sheriff Gerald Antinoro said in a statement. Joep Mols, 56, was identified as a person of interest in the slayings before he shot himself dead about 8 p.m. Monday at a location in southern Reno, Antinoro said. A motive for the attack was being sought, but Antinoro said Mols and the Lords had an ongoing legal dispute and it appeared Mols acted alone in the shootings. State and federal agencies were handling in the case, headed by the Nevada Division of Investigation. kolotv.com

Valdosta, GA: Man shot and killed outside C-Store; 3rd area Homicide in 10 days
A Valdosta man was shot and killed in a corner store parking lot at East Force around 8:30 p.m. Tuesday. The Valdosta Police Department responded to S&M Food Mart after receiving the 911 call. 28-year-old Jarvez Miller was found with apparent gunshot wounds to his body. Authorities say they're treating Miller's death as a homicide. wctv.tv

Blackville, SC: Convenience store owner shot dead in robbery
A C-store owner was shot dead in an early morning robbery today in the Barnwell County community of Blackville, according to authorities. Ashwinbhai Patel, 60, was shot to death at the Corner Stop. South Carolina Law Enforcement Division spokesman Tommy Crosby called the incident a "robbery turned homicide." Ward said the incident was reported at 6:45 a.m. by a customer at the store on Solomon Blatt Avenue. wrdw.com

Update: Chicago, IL: Teen Suspect Charged in Fatal Stabbing of Walgreens Employee Inside Store
Chicago police have charged a teen in the fatal stabbing of a Walgreens employee who was stocking shelves inside a Northwest Side store Sunday during what authorities believe was an attempted robbery. Sincere Williams, 18, was charged with first-degree murder Tuesday after detectives say they were able to track him from the Wicker Park neighborhood Walgreens using a combination of surveillance video and a bloodhound on loan from the Cook County Sheriff's Office. The charges come two days after Olga Maria Calderon, a 32-year-old mother of two, was stabbed to death inside the store. news.wttw.com

Fort Myers, FL: Witnesses asked to come forward in late night shooting near Dunbar C-store

West Haven, UT: Man charged with 4 felonies after firing shots in convenience store lot

Robberies, Incidents & Thefts
Mobile, AL: Woman tased, arrested after spitting, punching off-duty Mobile officer outside Walmart
Mobile police say an off-duty officer was punched by a woman Friday night whom he later tased and arrested. Peta Gay Angella Mcalmon, 45, has been charged with resisting arrest, disorderly conduct and assault second degree. The incident happened at 6:40 p.m. at Walmart, located on N. University Blvd, Mobile police said in a statement. The officer, working an off-duty assignment at the store, approached a woman to move her vehicle. Management had advised the officer that the woman had left two small children unattended in the vehicle, which was parked in the fire lane, police said. al.com


Poughkeepsie, NY: Rite Aid robbery suspect fled in handcuffs; police seek help
City of Poughkeepsie police are seeking public assistance in the search for a male suspect in a robbery who fled the scene in handcuffs. According to police, an officer responded to a call on Monday around 1 p.m. at Rite Aid for a welfare check on a woman outside the store. Upon arrival, police said the officer was notified by store security of a robbery. The suspect was pointed out by store security and the officer put the male in handcuffs. "As the officer was unlocking the police car, the handcuffed suspect fled the immediate area on foot," the department said in a release. Police say there were sightings of the man by residents in the area confirming that the man was handcuffed and running from the area. Police conducted a search with Dutchess County Sheriff's Office police dog assistance, but the suspect was not located as of Tuesday evening.
poughkeepsiejournal.com
Red Banks, NJ: Police K9 tracks Walgreens shoplifter stealing compressed air cans
Panama City Beach, FL: Man uses men's body spray bottle to rob service station
Lincoln, NE: Man Gives Walgreens Clerk ID for cigarette purchase, Then jumps counter to rob the store
Singapore: A man who shoplifted from a 7-Eleven while not wearing a mask was jailed for 8 months for various offences
Counterfeit
Muskogee, OK: Broken Arrow Man Receives 36 Months Probation For Making Counterfeit 20's and 100's
• C-Store – Madison, WI – Armed Robbery
• C-Store – Janesville, WI - Armed Robbery
• C-Store – Jessamine County, KY – Robbery
• Clothing – Oak Bluffs, MA - Burglary
• Clothing – Oak Bluffs, MA - Burglary
• Gas Station – Panama City Beach, FL – Robbery
• Gas Station – Madison, WI – Armed Robbery
• Jewelry – Holmdel, NJ – Robbery
• Jewelry – Hayward, CA – Robbery
• Jewelry – Holmdel, NJ – Robbery
• Luggage – Oak Bluffs, MA – Burglary
• Pharmacy – Poughkeepsie, NY – Robbery
• Restaurant – Brooklyn, NY – Armed Robbery
• Restaurant – Euclid, OH – Armed Robbery (subway)
• Walgreens – Lincoln, NE – Robbery
• 7-Eleven – Fresno, CA – Armed Robbery
• 7-Eleven – Chicago, IL – Armed Robbery
• 7-Eleven – Riverside, IL – Armed Robbery
• 7-Eleven – San Antonio, TX – Armed Robbery

Daily Totals:
• 16 robberies
• 3 burglaries
• 0 shootings
• 0 killed

---
| | |
| --- | --- |
| | Sterling Makia promoted to Executive Team Lead Asset Protection for Target |
| | Dominick Diemert promoted to Asset Protection Assistant Store Manager for Walmart |
Submit Your New Hires/Promotions
or New Position
See all the Industry Movement
---



Feature Your Job Here For 30 Days -
70% Aren't On The Boards
Post your job listing
---
Featured Job Spotlights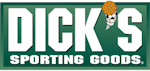 Manager of District Loss Prevention
Seattle, WA - posted August 28
Will be responsible for driving company objectives in profit and loss control, sales performance, customer satisfaction, and shrink results. District Loss Prevention Managers are responsible for leading Loss Prevention functions within a specific operations district and for collaborating with Store Operations and Human Resources in an effort to prevent company loss...

District Loss Prevention Manager
Fort Wayne, IN - posted August 24
The District Loss Prevention Manager ensures shrinkage control and improves safety in the stores through proper investigation and training. This position is responsible to provide feedback, guidance and protection for our Team Leaders and Associates. This role has oversight and responsibility for approximately 16 to 20 store locations...

Senior Asset Protection Specialist
Santa Monica, CA - posted August 6
The Senior Asset Protections Specialist contributes to REI's success by mitigating and reducing shrink (including theft and fraud by customers and employees) and increasing physical security for people and products in a specified retail store...

Asset Protection, Retail Safety and Security Specialist
Bellevue, WA - posted August 6
This job contributes to REI's success by ensuring the security and safety of your store team and members by providing a presence on REI property and at events. Activities include but are not limited to: fostering partnerships with staff and taking action to address shrink and security...

Featured Jobs
---
JOB TITLE
COMPANY
CITY/STATE
DATE ADDED

Vice President
VP - Loss Prevention
Gap Inc.
San Francisco, CA
August 24
Vice President
Mobilelink
Sugar Land, TX
July 8
VP, Profit Improvement
Tractor Supply
Nashville, TN
May 18

Director
AP Dir.
CVS Health
Lincoln, RI
August 27
Dir. Global Security Technology
Disney
Glendale, CA
August 20
Sr. Dir. Safety & LP
Floor & Decor
Atlanta, GA
August 25
Asset Protection Dir.
Goodwill Industries of Dallas
Dallas, TX
May 21
Dir. Safety/Risk Mgmt.
Goodwill of SE Louisiana
New Orleans, LA
April 2
Assoc. Dir. Safety & LP
HelloFresh
Grand Prairie, TX
June 5
Dir. Corporate Security
Keurig Dr. Pepper
Plano, TX
August 20
Dir. of AP & Safety

Paradies Lagardére

Atlanta, GA
July 27

Parker's C-Stores

Savannah, GA

June 3

Dir. of Investigations
Peloton
Plano, TX
August 21
Dir. Security Operations
Salesforce
Seattle, WA
September 9
Dir. of LP
Surf Style Retail Mgt
Hollywood, FL
August 27

Corporate/Senior Manager
Corp. Mgr. Security Operations
Carvana
Phoenix, AZ
April 6
Sr. Mgr. AP
The Home Depot
Atlanta, GA
August 17
Sr Mgr - Supply Chain Transportation, Security & Compliance
The Home Depot
Atlanta, GA
August 28
Manager, Safety & Security

Thrive Market

Sparks, NV
July 27

---


---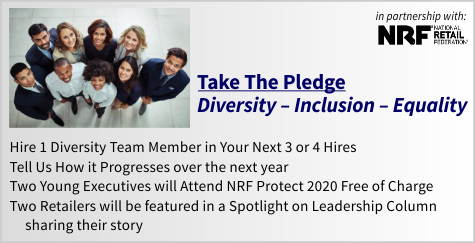 ---

Making it new every day and getting energized - pumped up every day can be difficult at times. But it's important to try to find that spark each and every day to make sure you're adding value, getting things done, and motivating the people around you. It's always great to drive home and think - where did the day go because you were so busy and had so many things to get done, which usually means you were pumped up and energized. But it's a terrible feeling when you can't get out of first gear and the day drags on forever. Just remember, oftentimes it's merely mind over matter and you make your own day and, quite frankly, you're also making the day for a lot of people around you and they're looking to you to set the pace.

Just a Thought,
Gus



(content subject to approval)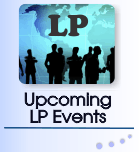 ---
Recruiting?
Get your job e-mailed to everyone... everyday
Post on our Featured Jobs Board!
Not getting the Daily?
Is it ending up in your spam folder?
Please make sure to add d-ddaily@downing-downing.com to your contact list, address book, trusted sender list, and/or company whitelist to ensure you receive our newsletter.
Want to know how? Read Here



36615 Vine Street, Suite 103
Willoughby, OH 44094
440.942.0671
copyright 2009-2019
all rights reserved globally