---

How will emerging technologies change the world of retail? What are the most innovative startups doing to change how consumers shop? And what can traditional retailers do to become well-prepared for the changes? Find out in the latest installment of Tony D'Onofrio's immensely popular webinar series on the disruptive future of retail.

Tony's special guest will be a noted industry analyst and top 50 retail influencer, Jeff Roster, who serves as an advisory council member at George Mason University's Center for Retail Transformation.

Topics covered will include:

● Emerging technology developments in retail, especially AI, IoT, and Blockchain
● New retail business models that will drive faster industry growth, such as social commerce and live streaming
● Insights into the retail technology startup community in terms of size, growth and focus areas
● Latest finding from the research done at the George Mason University's Center of Retail Transformation

At the end of the webinar, our sponsor, Prosegur Security, will award five LPF scholarships to attendees by random drawing.

This webinar is presented by the Loss Prevention Foundation in partnership with Prosegur Security and qualifies for 1 continuing education unit (CEU) towards your LPC recertification or CFI recertification.

---

The U.S. Crime Surge
The Retail Impact

California's Crime Surge Becomes Top Issue in Recall Race
CA homicide rise becomes recall rallying cry, but experts question Newsom's role

Newsom signed a bill last month to reestablish a state law enforcement unit focused on reducing organized retail theft.

An image of crime tape flashes across the screen. A woman says, "we don't feel safe anymore," adding that "crime is surging" in California. The solution, the ad paid for by a Republican group argues, is to recall Gov. Gavin Newsom.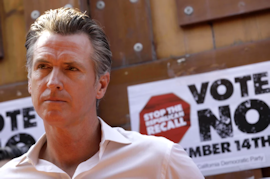 Republicans looking to replace Newsom in next month's election say the governor is "soft on crime" and to blame for the state's increase in violent crime, pointing to a rise in homicides as a reason voters should approve the recall.

But researchers who study crime rates say the surge is much more complicated than the attack ads suggest, and that the causes for it likely extend well beyond the policies of one governor or even one state.

In California, homicides rose 31% between 2019 and 2020, with firearms used in three-quarters of those deaths, according to the state's Homicide Report published by the Department of Justice. That report notes that the COVID-19 pandemic had unknown impacts on crime data that warrant further analysis. Chalfin said the United States experienced a 25% overall increase in homicides last year during the COVID-19 pandemic, the largest one-year jump since reliable tracking began in 1960.

Some criticism of Newsom echoes longtime Republican and law enforcement talking points that focus on policies enacted long before he took office. California has been a leader in efforts to reform the criminal justice system, including ending cash bail for some defendants and working to overhaul sentencing rules.

Recall proponents have repeatedly pointed to Newsom's support of Proposition 47, the 2014 ballot measure that reclassified some felony drug and theft offenses as misdemeanors, as diminishing public safety. There has been much debate over how Proposition 47 and similar policies have actually changed crime trends.

Last month, facing criticism about his record on crime, Newsom signed a bill that reestablishes a state law enforcement unit focused on reducing organized retail theft.

Republican political consultant Rob Stutzman said crime has increasingly become a priority in the recall election as it has risen in polling. latimes.com

Crime & Violence Putting Michigan Avenue Stores Out of Business
Once-bustling South Michigan Avenue has faded amid crime, disinvestment
After years of disinvestment, vacant storefronts and empty lots can be seen along the Far South Side neighborhood's stretch of once-bustling South Michigan Avenue. Things have deteriorated to the point the area was listed by Preservation Chicago last year as one of the city's "most endangered places."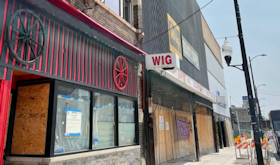 There have been discussions among city officials and civic and business groups for years about how to attract investment in the area. Business owners say they keep waiting but have seen no plans put forth.

Roseland is one of the community areas that Mayor Lori Lightfoot's administration has identified as priority areas for addressing crime and violence. As of Aug. 6, there had been 15 killings in Roseland so far this year, up from 12 at the same point last year, according to a Chicago Sun-Times analysis.

But City Hall hasn't provided any of the assistance yet to Roseland and other areas on the Far South Side that was promised to help fight violence, the Sun-Times recently reported.

"I don't know if I'll be here," said Edwards, who has struggled to find money for renovations.

The Scotts remember when their business was surrounded by others including a restaurant and a hardware store.

"They tore down the mall and just left it vacant with nothing else coming," said Edmund Scott, who is president of the Roseland Business Development Council. In 2011, "There was talk about an Aldi store that was going to come there to replace it, and there was a big poster saying that a grocery store is coming. But it never showed up to this day."

Musa Tadros, the developer of the site across from the Scotts' business that was being looked at for an Aldi store, still owns the property. He said the plans didn't work out because the project wasn't able to get tax-increment financing from City Hall, as a Walmart store a couple of miles away did. chicago.suntimes.com

'It's Legal to Steal!'
California Recall Candidates Debate Rising Crime in Oakland, San Francisco
Gubernatorial candidate Caitlyn Jenner is making her thoughts on crime under the rule of Gov. Gavin Newsom known. In an interview with Inside California Politics' Ashley Zavala, Jenner first mentioned crime in Oakland.

"In Oakland… you had that terrible crime that was happening it was caught on video, where you had these two thugs going up against this Asian girl…this Asian older woman…trying to get her purse. Two local citizens jumped in to help him. One got shot, fortunately not fatally. One got shot. Then the next day the leader of the Asian community asked Governor Gavin Newsom, 'please declare a state of emergency! Because we need help down here. Crime is out of control.' And Gavin Newsom declined him."

Jenner then focused on San Francisco's crime situation. "Look at San Francisco! It's legal to steal! I mean, what is happening to our state under his rule!" Jenner said.

Last week, a man was charged in 27 separate attacks against mostly Chinese-owned businesses in San Francisco. With these videos of recent crimes in San Francisco all being caught on camera and going viral, many business owners and residents voiced concerns about the safety of the city and its future with tourists coming back to visit.

In a poll conducted by the San Francisco Chamber of Commerce, 8 out of 10 respondents said they believed crime has gotten worse in the city, and 70% felt the quality of life has decreased. kron4.com

Is America's Gun Epidemic Fueling the Mexican Cartels?
Where do Mexican drug cartels get their guns? Often, the United States
Diaz is part of what cartel members call the "Hormiga," Spanish for "ant," referring to an ant trail of reliably flowing weapons transported from the southern U.S. to Mexico, said Jaeson Jones, who tracks cartel trends and previously managed the daily operations of the Texas Rangers' Border Security Operations Center.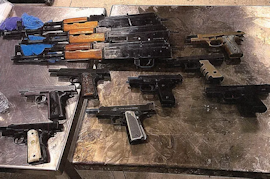 The Mexican government estimates that more than half a million guns are smuggled from the U.S. each year, arming Mexico's deadly cartel wars. Officials in Mexico — which has just one gun store and issues fewer than 50 gun permits a year — blame lax U.S. gun laws and the prevalence of gun shops in America for the bulk of weapons that allow cartels to flourish. Earlier this month, the Mexican government sued U.S. gun manufacturers in federal court, accusing them of fueling the violence.

Diaz is one of 360 suspects arrested so far during Operation Without a Trace, an ongoing crackdown launched nearly two years ago by Homeland Security Investigations and U.S. Customs and Border Protection to intercept illegal guns, said Joseph Lestrange, division chief of Homeland Security's Transnational Organized Crime.

These agencies team with the U.S. Bureau of Alcohol, Tobacco, Firearms and Explosives​​​​​ to investigate the financing, transportation, and communications methods of smuggling networks.

Agents launched 534 investigations, seized $29 million and intercepted more than 1,200 guns, 4,700 magazines for semi-automatic and automatic weapons and 700,000 rounds of ammunition headed to Mexico, Lestrange told The Courier Journal this month.

The Mexican government blames prominent U.S. gun manufacturers for the influx of cartel weapons in its lawsuit against them in federal court in Boston. "Almost all guns recovered at crime scenes in Mexico — 70% to 90% of them — were trafficked from the U.S.," the Mexican government claims in its complaint. usatoday.com

More Stores, Less Crime
Young Adults Say They Want to See a Thriving Downtown
More than a dozen Youngstown-area young adults aged 19 to 35 offered their views Thursday on how the city should distribute the $82.7 million allocation from the American Rescue Plan.

Some of the key critical issues discussed included a lack of grocery stores, more job opportunities, and addressing crime and safety. Festivals, Jazz in the Park and affordable housing were some of the treasures of the city cited by the group. Entrepreneurial expansion, arts and activities, along with getting more than restaurants downtown were on the wish list. businessjournaldaily.com

Capitol Police officers sue Trump, right-wing groups over Jan. 6 riot

---

COVID Update

365.7M Vaccinations Given
US: 39.3M Cases - 651.9K Dead - 30.7M Recovered
Worldwide: 215.6M Cases - 4.4M Dead - 192.8M Recovered

Former Senior Loss Prevention Executive
Know of any fallen LP exec? Let's remember & recognize.

Private Industry Security Guard Deaths: 306
Law Enforcement Officer Deaths: 359
*Red indicates change in total deaths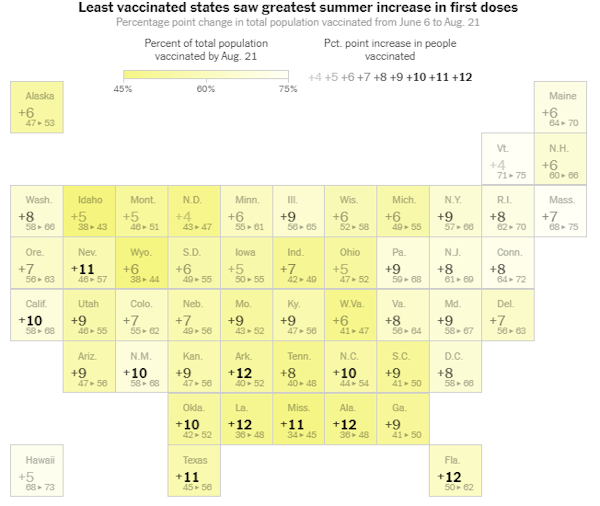 Vaccines & Police Reform
How Vaccine Mandates Can Promote Police Reform
Police unions are denouncing vaccine mandates in New York, San Francisco, Boston, Seattle, Tucson, and Richmond, among others. "We are a union and we will defend our members," national FOP executive director Jim Pasco told Axios. "You cannot tell people what to do. It's still an individual and personal choice." In cities that have made their mandates stick, police have warned of mass exodus.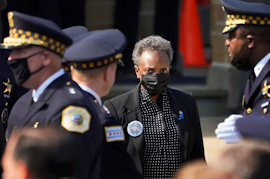 It's usually easy for police to scare a mayor by threatening to leave the streets undefended. But in this instance, vaccine mandates present a rare opportunity for a double win. Cities can simultaneously defend an important anti-pandemic measure, and induce at least some of the most dangerous police officers to leave their jobs.

The public-health benefits of a vaccine mandate are obvious enough. The subtler, but longer-lasting, effect of the mandate would be to push out police officers who refuse vaccines.

The central obstacle to reforming police practices, and restoring trust between Black communities and the people entrusted with their protection, is ridding departments of their worst members. Police unions often make it virtually impossible to remove or even discipline abusive cops. If cops decide to walk away over the vaccine mandate, they'll have accomplished what decades of reform efforts have failed to do: weed out the most dangerous cops.

The number of police who actually walk away over a vaccine mandate is likely to be far less than the threatened numbers. But however many police decide to self-purge over vaccine mandates is one less risking becoming that city's next Derek Chauvin. Police threats shouldn't make mayors scared to enforce a vaccine mandate. It should be seen instead as a side benefit. nymag.com

Calif. Considers Severe Limits on Unvaccinated Residents
California could require vaccines at indoor restaurants, bars, gyms and more

Lawmakers are considering a proposal that could severely limit the activities of unvaccinated residents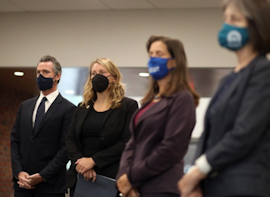 State lawmakers are considering a COVID-19 vaccine requirement that would be among the most sweeping in the country and could soon force Californians to show proof of vaccination to go about much of their daily lives.

According to the Sacramento Bee, which obtained a draft of the proposal, a coalition of Democratic lawmakers is expected to introduce legislation that could require people to show they are fully vaccinated before they can go inside restaurants, gyms, bars, theaters and other places. Negotiations are ongoing, and details of the bill are expected in the coming days.

The latest step comes after weeks of building momentum for vaccine mandates as the state contends with the highly contagious delta variant. Earlier this month, San Francisco became the first major U.S. city to adopt sweeping mandates. And California already has a vaccine or negative COVID-19 test requirement on the books for large indoor events such as concerts and sports with more than 1,000 attendees. The state also has mandated that people in certain professions, such as health care workers, be vaccinated. mercurynews.com

Mask Mandate Reinstated in Illinois
Illinois requires all residents to wear masks indoors
Illinois will require all residents to wear a mask indoors regardless of vaccination status in an effort to protect those vulnerable against COVID-19, Governor J.B. Pritzker announced on Thursday. The state will also require all healthcare workers and teachers and college students to be vaccinated or face strict testing requirements.

The new mandate, which goes into effect on Monday, is an effort to slow new infections as hospitals in the state become overwhelmed with cases. "Today's actions are necessary because Delta is different," Pritzker tweeted Thursday. "The rapid spread in Illinois and across the U.S. is holding us all back from the post-pandemic life we so desperately want - harming our most vulnerable."

Illinois is one of many states seeing a sharp increase in COVID-19 cases driven by the Delta variant. Pritzker said the new restrictions are an attempt to relieve pressure on the state's hospitals, which are currently overwhelmed with COVID patients. "Unfortunately, we are running out of time as our hospitals run out of beds," Pritzker said Thursday. cbsnews.com

'No Vax Mandate Job Board'
Job boards for workplaces that specifically don't require COVID-19 vaccinations are popping up as more employers have started requiring the shot

Job boards are connecting anti-vaxxers with employers that don't require the shot.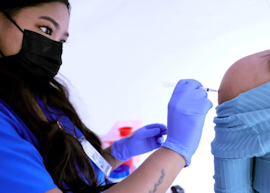 Job boards for sharing open roles at companies that do not require employees to be vaccinated against COVID-19 have been popping up online as vaccine mandates are becoming more common.

One board is hosted on Gab, the social media platform that has been embraced by some conservatives and members of the far-right. In an email sent to users on Wednesday, Gab CEO Andrew Torba announced the "No Vax Mandate Job Board."

The group, which had nearly 30,000 members after just two days, was filled with messages from people looking for work that won't require them to be vaccinated.

Torba said Gab created the group in light of President Joe Biden urging businesses to implement vaccine mandates after Pfizer-BioNTech's coronavirus vaccine received full approval from the Food and Drug Administration on Monday. businessinsider.com

1-2 Years in Jail, $30K in Restitution for Coughing on Store Food
Woman Sentenced After Coughing On Store Food, Claiming She Had COVID
A Pennsylvania woman who pleaded guilty to coughing and spitting on food at a supermarket in the early days of the coronavirus pandemic was sentenced Tuesday to at least a year in jail. Margaret Ann Cirko, 37, pleaded guilty in June to a felony count of making bomb threats.

Authorities said Cirko entered a Gerrity's Supermarket location in Hanover Township, near Wilkes-Barre, on March 25, 2020, and purposely coughed on fresh produce and other merchandise while yelling that she had the virus and that everyone would get sick.

Joe Fasula, co-owner of the supermarket chain, said that over $35,000 worth of merchandise had to be thrown out as a result of what Gerrity's had called a "twisted prank." Cirko tested negative for COVID-19, according to her attorney, who said she was intoxicated at the time of the incident.

A Luzerne County judge called Cirko's conduct "totally outrageous" and sentenced her to one to two years in jail, to be followed by eight years of probation. She also was ordered to pay nearly $30,000 in restitution. npr.org

COVID Forced Retailers to Go Digital for Good
The pandemic, Amazon made retailers fundamentally stronger

The latest retailer results highlight how digital transformation has created a more enduring business model accelerated by COVID-19 and the threat of Amazon.

Retailers in 2019 were on a slow march toward becoming irrelevant, roadkill for Amazon and digital wannabes if they were lucky.

Then the COVID-19 pandemic hit in 2020, brick and mortar retail stores closed with the exception of a few players such as Walmart, Target, supermarkets, Home Depot and Lowe's. Suddenly, digital transformation efforts looked a bit more pressing.

Digital sales surged, delivery models emerged, and curbside pickup and store fulfillment became omnichannel staples amid stay-at-home orders.

Fast forward to today and retailers are in a fundamentally different place. This retail environment is about being digital, delivering unified experiences, leveraging smart analytics, building on cloud infrastructure, and putting up a real fight against Amazon. Hell, even foot traffic has returned to bolster already heady digital sales.

The latest batch of retail earnings have highlighted the transformation that's occurred in the retail industry. What has emerged is a transformation playbook and model for further technology investment.

Technology spending accelerated because retailers had no choice. Yes, there were a few retailers who were thinking ahead. Target's purchase of Shipt for instance made it look like the company had a crystal ball. Walmart was heavy into e-commerce before COVID-19 hit. But debt-ridden retailers trying to slow-walk digital transformation stepped on the gas. zdnet.com

FDA Tells Americans to Stop Taking Livestock Drug to Treat COVID
Livestock Drug Flying Off Shelves After FDA Urges People Not to Take It

● Amid increase in COVID-19 cases, shoppers clean NC store shelves of livestock drug
● Iowa farm store customers seeking unauthorized animal deworming drug for COVID treatment
● Las Vegas feed store sells out of Ivermectin, blames customers trying to treat COVID-19
● Oklahoma store says people still buying cattle medication to treat COVID-19 despite FDA's warning

COVID patients overwhelm Texas hospitals, amid 'hair on fire' crisis

"Never seen so much death in my career": OR hospital packed with COVID patients

Krispy Kreme to give 2 free doughnuts a day to people who've had a COVID shot

---

Apple's 'Systemic' Harassment & Discrimination Problem
'#AppleToo' campaign received 'hundreds' of stories from the company's retail staff, alleging harassment and discrimination

Hundreds of complaints were submitted within 48 hours, mostly from retail staff, organizers said.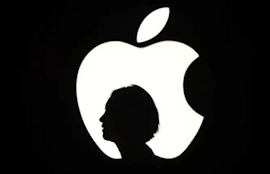 On Monday, a group of 15 Apple employees unveiled the "AppleToo" website, saying they hoped to create "systemic change in our workplace." The campaign launched after months of disharmony at the tech giant, as an increasing number of employees have spoken publicly about their dissatisfaction with Apple's working conditions.

Insider unearthed claims of a hostile work environment at Apple's retail stores in 2016, when a veteran employee claimed they had been poorly paid, denied promotions, and regularly threatened by customers. The company declined to comment when approached by Insider at the time. Since then, more Apple employees across the company have vocally expressed their dissatisfaction with the company over workplace-related issues.

Cher Scarlett, an AppleToo organizer and engineer at the company for the past 18 months, told Insider the site had received more than 300 submissions in its first 48 hours. The majority of those stories came from the company's retail staff, Scarlett said.

"Right now, it's quite clear that this is a serious and systemic problem," she added. "It needs to be looked into thoughtfully and thoroughly." Apple did not respond to Insider's requests for comment.

A week before the AppleToo website launched, Ashley Gjøvik, a senior engineering program manager at the company, claimed publicly that Apple had exposed her to "sexism, a hostile work environment, sexual harassment, unsafe working conditions, and retaliation."

Barbara "Dawn" Underwood, a former employee at the Apple Store in Augusta, Georgia, is currently in the process of suing Apple for $1.7 million in damages. She claims in her lawsuit that management failed to deal with her repeat allegations of sexual harassment, assault, and "verbal, emotional, and physical abuse" against a male coworker, who is also listed as a defendant in the suit, alongside a number of her former colleagues. This experience, Underwood said in court filings, had left her contemplating suicide, dependent on antidepressants, and contributed to her being forced to sell her home of seven years. businessinsider.com

Walmart Discrimination Lawsuit
Houston, TX: 2 Black men accused Walmart of racial discrimination, saying they were handcuffed and accused of stealing when they tried to return a TV

The men say Walmart staff falsely accused them of stealing when they tried to return a TV.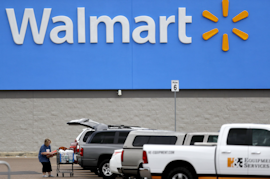 Two Black men in their 50s are suing Walmart, alleging that the retailer falsely accused them of stealing when they tried to return a TV. The two men said that when they went to return the TV, a white employee at the customer-service counter accused them of stealing it and refused to acknowledge their receipt as proof of purchase.

The plaintiffs Dennis Stewart, a former police officer, and Terence Richardson, a pastor, were handcuffed by the police at a Walmart in the Houston suburb of Conroe, Texas, after trying to return a $300 TV last September, the lawsuit said. Stewart bought the TV earlier in the day but said it wasn't working properly, and so wanted to return it, the lawsuit said.

They said the associate called the police. The lawsuit said the police arrived, handcuffed them, and took them to the loss-prevention office, where Stewart was said to have broken down in tears.

The police later released Stewart and Richardson, but the lawsuit said the store manager asked the pair to sign a paper confirming they would be arrested if they returned to the store.

The men say a Walmart associate shouted at them: "Take this f---ing receipt, take that f---ing TV, get the f--- out of this store, and never f---ing come back." Stewart and Richardson are accusing Walmart of racial discrimination, false arrest and imprisonment, and breach of contract. businessinsider.com

Dollar General's Bright Future
It Doesn't Pay to Bet Against Dollar General
Chief Executive Officer Todd Vasos, who himself had a long career managing drugstores before Dollar General, said the company is eyeing services that rural America doesn't have access to—such as eye care, telemedicine and prescription delivery to stores.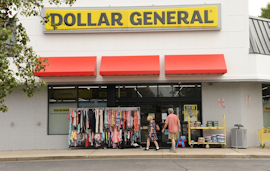 Given Dollar General's already-high presence in rural America, moves that could drive even more customers to its stores will be key to keep up its strong growth. The company has already been introducing produce and discretionary items to its stores, for example.

Last year, it even rolled out a new store concept—Popshelf—aimed at wealthier shoppers in suburbs. Wherever it operates near competitors, Dollar General excels at whisking customers away. Analysis from Jefferies—based on foot traffic data—showed Dollar General taking share from its competitor Family Dollar in recent years.

Few retailers have come close to matching Dollar General's savvy in knowing exactly how to invest to squeeze out the best returns. Its five-year average return on invested capital of 15.4% is more than triple that of Dollar Tree and is higher than even that of retail darling Target.

While the Covid-19 pandemic's effect on consumer health and spending is still uncertain, investors in Dollar General can rest safe knowing that their dollars are in good hands. wsj.com

Spending Slows, Inflation Rises
US consumer spending slows to 0.3% gain in July
Growth in U.S. consumer spending slowed in July to a modest increase of 0.3% while inflation over the past 12 months rose to the fastest pace in three decades.

The July increase in spending was down sharply from a 1.1% rise in June, the Commerce Department reported Friday. It was the clearest signal yet that the surge in the delta variant of the coronavirus was having an impact on consumer spending, the driving force in the economy.

The report showed that consumer prices over the past 12 months have risen 4.2%, the biggest 12-month gain since a 4.5% increase for the 12 months ending in January 1991. Incomes, which provide the fuel for future spending, rose a solid 1.1% in July reflecting in part the strong job gains seen that month. apnews.com

Amazon opens 18th Amazon Fresh location in Chevy Case, MD

More Mattress Firm closures coming, but a turnaround could be in progress

Lululemon Plans to Hire 8K Workers, Raises Minimum Base Pay for Hourly Staff
---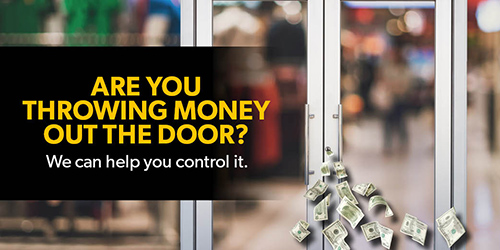 As retail makes its comeback, it is more important than ever to conserve resources. This is especially important for reducing unnecessary and unexpected spending. Finding ways to reduce costs can be challenging, especially if your team has done a good job of doing more with less. We recommend looking to your foundational LP/AP programs to see if there are opportunities for tighter cost controls - like your key control program.



Locks and keys should be doing more to support the profitability of your organization. Swapping out basic brass locks and keys for a managed Key Control Program can make a big difference, even if you are already using interchangeable cores.

InstaKey clients that convert to an InstaKey Key Control Program save around 80% on rekeys. How?
Restricted, serialized keys (keys that cannot be duplicated) put tighter controls on key holder compliance. When keys cannot be duplicated, you can always know what keys are in circulation and who has them.

When keys go missing, our user-rekeyable key cores can be rekeyed (without locksmith service) up to nine times before a core needs to be replaced.

Cloud-based key tracking software enables retailers to streamline key system record keeping and gain better control of when rekeys happen and monitor associated costs.

When you partner with InstaKey, you get a dedicated team of Key Control experts as an extension of your in-house team. We support your Key Control Program to provide materials and best practices to keep a tight control on keyed security and costs.
Are you wasting precious dollars on unnecessary or unexpected locksmith callouts? Do you know how much you are spending? Schedule time to discuss your key control needs and find out if you can reduce spending on Key Control.
---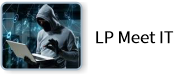 ---

Big Tech Goes All in on Cybersecurity After Biden Meeting
Google, Microsoft plan to spend billions on cybersecurity after meeting with Biden

Big Tech companies including Google and Microsoft committed to spending billions on cybersecurity following the meeting.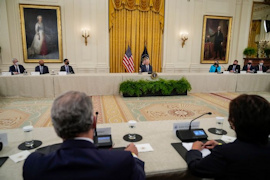 Business leaders in sectors ranging from tech to insurance committed billions of dollars to beefing up cybersecurity efforts at a White House meeting with President Joe Biden on Wednesday.

The commitments range from working toward new industry standards to supplying other businesses with stronger security tools and providing skills training to workers to fill the roughly 500,000 unfilled U.S. cybersecurity jobs. Biden recently signed an executive order requiring U.S. agencies to use two-factor authentication for logins, which can help prevent cyberattacks.

The White House said Apple would create a program devoted to making security improvements across their technology supply chains, which will include working with suppliers to adopt multifactor authentication and security training.

Google said it would invest more than $10 billion over five years to strengthen cybersecurity and pledged to train 100,000 Americans in technical fields such as IT support and data analytics through its Career Certificate program. Google's financial commitment will be used to strengthen the software supply chain and open-source security, among other things.

Microsoft committed $20 billion over five years to deliver more advanced security tools, CEO Satya Nadella tweeted after the meeting. He added that Microsoft would invest $150 million to help government agencies upgrade their security systems and expand cybersecurity training partnerships. Microsoft has spent $1 billion per year on cybersecurity since 2015.

IBM said it would train more than 150,000 people in cybersecurity skills in three years, while partnering with historically Black colleges and universities to help diversify the workforce. The company also announced a new data storage solution for critical infrastructure companies and said it's working to create safe encryption methods for quantum computing. cnbc.com

Stealing Passwords with Legitimate-Looking Service
Microsoft Tracks Widespread Credential Phishing Campaign
Microsoft has been tracking a widespread credential phishing campaign using open redirector links combined with social engineering lures that spoof known productivity tools to trick users. Attackers also use a CAPTCHA verification page to add a sense of legitimacy to the campaign.

In this attack, the emails' subject lines depended on the tool they impersonated; however, in general they contained the recipient's domain and a timestamp. All the emails seemed to follow a pattern that showed the email content in a box with a large button leading to credential harvesting pages if clicked.

Recipients who hover their cursor over the link or button will see the full URL. But, because attackers used a legitimate service to set up open redirect links, the victims see a legitimate domain name they likely recognize. Officials say they observed a spam attack this month that used a Microsoft-spoofing lure and the same infrastructure and redirection chain.

Victims who click the redirect links are sent to a page in attacker-owned infrastructure. These pages use Google reCAPTCHA services. When this is complete, the victim is shown a website that impersonates a legitimate service and asks for the user's password. It's prepopulated with the target's email address, adding further legitimacy to the attack.

Once the password is entered, the page will refresh and show an error message, prompting the recipient to enter their password again – ensuring attackers receive the correct one. With this complete, the page redirects to a legitimate Sophos site saying the email has been released.

Read Microsoft's full blog post for more information. darkreading.com

Security's New Secret Weapon for Data Breaches
The New Secret Weapon in Breach Detection: Math and Data Science

It's time for organizations across industries to use math and data science to assess the probabilities of a breach. Here's how.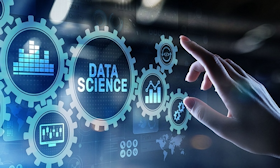 It's time for organizations across industries to take a page from the financial services book and use math and data science to assess the probabilities of a breach. Specifically, security teams can leverage time series data to build mathematical models that describe user behavior, and then look for anomalies and assign a probability that something is wrong.

Here are some of the elements and basic concepts of math and data science that organizations can use to improve their breach detection:

Derivatives. The word "derivative" may sound fancy, but it essentially means the rate of change with respect to time. For our purposes, a sudden increase in the number of authentication failures per unit time (per hour, per day, and so on) is a derivative worth watching.

Mathematical models. Another concept that's useful in our field is building mathematical models of asset behavior. For example, think of a software-as-a-service product or platform as an asset. How can we provide a baseline norm that can then be used to spot anomalies?

Cardinality. These examples can also include the notion of cardinality — the number of elements of a set. This could be logins from known devices, in that we are looking for a change in the quantity of specific critical operations to represent a possible indicator of compromise. darkreading.com

Global Cybersecurity Spending Up 12.4%
Cybersecurity market soaring as threats target commercial and govt organizations
Over the past year, it's been impossible to ignore the rising tide of threats targeting government and commercial organizations around the world, and the cybersecurity market is reacting.

"We are seeing a perfect storm of factors coming together to create the most aggressive threat landscape in history for commercial and government organizations around the world," said Dave DeWalt, managing director, NightDragon.

Commercial and government organizations alike are recognizing the dire challenge at hand and investing significantly in cybersecurity technologies to combat these threats. Spending on global information security and risk management technologies in 2021 is projected to increase 12.4% to $150 billion. Additionally, with the recent Executive Order, U.S. government spending is expected to increase 7% to $18.8 billion in 2021. helpnetsecurity.com

New Cybersecurity Framework
White House Tasks NIST with Producing Another Cybersecurity Framework


The National Institute of Standards and Technology will work with major tech and insurance companies to create a new framework to help companies build more secure software, according to a White House release.

"The approach will serve as a guideline to public and private entities on how to build secure technology and assess the security of technology, including open source software," reads a fact sheet the administration issued following a meeting with industry leaders at the White House Wednesday. "Microsoft, Google, Travelers, and Coalition committed to participating in this NIST-led initiative."

Voluntary NIST frameworks have been the basis of U.S. cybersecurity policy going back to 2014, and the Biden administration is committed to maintaining as much of that approach as it can amid pressure to impose cybersecurity requirements due to the increasing scale and severity of recent attacks. nextgov.com

New Hampshire Town Loses $2.3 Million in BEC Scam

---

Register Now for the 2021 RH-ISAC Summit - September 28-29



Hey LP/AP senior: If your retailer is a member you might want to consider attending yourself or sending one of your team members who works with cybersecurity on investigations or e-commerce fraud.

Especially now with the increased ransomware attacks and data beaches and the corresponding increased attention from law enforcement. Cross pollinating and building those relationships could pay off long term. Register here
---
---

---
Amazon Cameras: Privacy Invasion & Safety Hazard?
Amazon Is Beefing Up Its Already Dystopian Worker Surveillance Machine
Amazon is installing high-tech cameras inside supplier-owned delivery vehicles. Workers say the cameras are a shocking invasion of privacy as well as a safety hazard.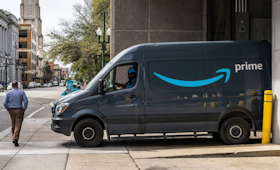 Earlier this year, Amazon revealed plans to
install high-tech surveillance cameras in its fleet of delivery vans
that are now ubiquitous in neighborhoods across the United States. The
cameras watch drivers as well as the road and provide real-time audio feedback
.

The surveillance technology comes from Netradyne, a California-based company that
uses cameras to analyze driver activity so as to provide instant direction
("please slow down," for instance) while also storing that data to evaluate performance in line with company metrics. In a video about Driveri, Netradyne's platform, Karolina Haraldsdottir, a senior manager of the last-mile delivery operation at Amazon, emphasizes that
the cameras are meant as a safety measure, intended to reduce collisions.


While drivers already use Mentor, an app that tracks their activity, Driveri adds cameras, which can offer additional data for metrics. Some DSPs have told drivers to
turn off Mentor because they could not meet Amazon's productivity quotas without violating safe-driving practices.
There have now been several cases of DSPs shutting down entirely after finding Amazon's demands and conditions to be "intolerable, unconscionable, unsafe, and most importantly, unlawful," as a letter from an attorney for one such DSP put it.

So, how is the roll-out of Driveri going? Drivers' concerns about the technology are multiple.
First, there is the lack of privacy
. Drivers cannot turn off the cameras while the ignition is on, meaning Driveri can see everything they do in the vehicle.

Additionally, there is the matter of new metrics for evaluating drivers' performance. As one driver told Business Insider, "I get a 'distracted driver' notification even if I'm changing the radio station or drinking water."

"I am now driving around with an inscrutable black box that surveils me and determines whether I keep my job," says the delivery driver in Washington. "We're all just out here trying to do our best, but we also have to contend with knowing that each week, computers spit out metrics for us which require multiple pages to properly display, and a drop in those abstract numbers could lose us jobs," he says. "
All I want to do is deliver my damn packages and go home, man.
" jacobinmag.com


$100M Apple Settlement

Apple Reaches Tentative $100M Deal In Class-Action Lawsuit By US App Developers
Apple has announced that it has a deal to settle
a class-action lawsuit initiated by a group of US app developers
who claimed
anti-competitive practices in the company's App Store
.

The lawsuit was filed in 2019, and
claimed that Apple charged developers excessive commissions on in-app purchases.
To settle,
Apple will pay $100 million
into a Small Developers Assistance Fund and will change its terms on app transactions.

The settlement still needs a judge's approval. But Apple issued a statement announcing what it called "significant changes" to its App Store, systems and procedures. .The number of price points available to app developers will expand from less than 100 to more than 500. deadline.com

Amazon Learned a Hard Lesson About Underestimating Employees
---
'Multi-layered Criminal Organization' Stole Electronics & Resold Globally
Sherman, TX: 101 Indicted in Transnational Cell Phone Trafficking Conspiracy

"Operation Cash Out" Uncovers Illicit Sales of Over 70,000 Stolen Cellular Devices Valued at Nearly $100 Million



A federal grand jury in Sherman has returned a seven-count superseding indictment charging 101 individuals in a cell phone trafficking conspiracy in the Eastern District of Texas, announced Acting U.S. Attorney Nicholas J. Ganjei today.

The superseding indictment was returned on August 11, 2021, and charges 101 individuals with conspiracy to interfere with interstate commerce; interference with interstate commerce; use or brandishing of a firearm during a crime of violence; conspiracy to transport stolen property in interstate commerce; mail fraud conspiracy; wire fraud conspiracy; and money laundering conspiracy. The superseding indictment remained sealed until this week.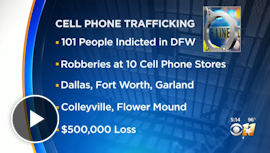 According to the superseding indictment, members of a multi-layered criminal organization stole personal electronics, including cell phones, tablets, laptops, and smart watches, within the North Texas area and then exported those items overseas for resale. As detailed in the superseding indictment, the defendants' organization included runners, suppliers, device traffickers, and exporters. The defendants are alleged to have stolen electronics by armed robberies as well as through various fraud schemes.

The superseding indictment alleges that in late October 2020, a series of armed takeover-style robberies began to take place at AT&T, T-Mobile, and Verizon retail cell phone stores in the Dallas area. According to the superseding indictment, a total of 23 armed takeover robberies were committed or attempted at various retail cellular phone stores located in Dallas, Corinth, Balch Springs, Seagoville, Greenville, Colleyville, Flower Mound, Grand Prairie, Arlington, Houston, Fort Worth, and Garland. The estimated loss associated with those robberies exceeds $500,000. justice.gov

Boston MA: Four Charged in Alleged $150 Million Payment Processing Scheme
Four individuals have been charged in the District of Massachusetts with conspiring to deceive banks and credit card companies into processing more than $150 million in credit and debit card payments on behalf of merchants involved in prohibited and high-risk businesses, including online gambling, debt collection, debt reduction, prescription drugs, and payday lending, according to an indictment unsealed today in Boston. Three of the four individuals charged were arrested today. The fourth defendant has not yet been arrested and is a fugitive on separate federal charges.

The indictment alleges that Khawaja, Diab, Rountree, Wells, and others engaged in a scheme to defraud several financial institutions, the card brands, and others of money and property by fraudulently inducing them to provide payment processing services to merchants engaged in prohibited or high risk transactions, and to merchants that were terminated for fraud, chargeback, or other compliance concerns, through knowingly misrepresenting the types of transactions that the merchants were processing and the true identities of the merchants. The defendants and their co-conspirators accomplished the scheme through, among other steps, creating shell companies, designing fake websites that purported to sell low-risk retail and home goods, and using industry-standard codes that miscategorized the true nature of the transactions. Through the scheme, the defendants and their co-conspirators fraudulently obtained more than $150 million in payment card processing through more than 100 sham merchants. justice.gov

Gadsden County, FL 2 employees charged in theft of $135K of medical marijuana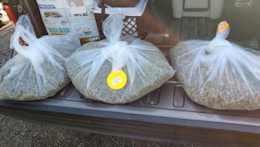 The Gadsden County Sheriff's Office arrested two Truelieve employees on Wednesday for allegedly taking medical marijuana valued at over $135,000 from the store. According to GCSO, the Sheriff's Office assisted the Trulieve Loss Prevention in the arrest of two male employees from one of the Trulieve distribution plants located in Midway. The report states that Trulieve employees, Marquis Brown and Sammy Carter were observed taking over 10K grams of medical marijuana valuing over $135,000.00. During further investigation, GCSO says 7500 grams were recovered in Gadsden County and the other 2500 grams were covered in Leon County. According to GCSO, based on the information received from Brown and Carter, 100% of the 10k grams of medical marijuana was recovered and returned to Trulieve. Brown and Carter were arrested and booked into the Gadsden County Jail for grand theft. wtxl.com

Gig Harbor, WA: Spy in the Sky foils Ulta Shoplifters
Three shoplifting suspects fled a Gig Harbor store with $4,600 worth of merchandise, but they didn't know they were being tracked by an eye in the sky. Gig Harbor police said they used coordinates from a satellite tracking device hidden in one of the stolen items to follow the suspects to Puyallup, where they were arrested. Police said two of the men were caught on video taking items from Ulta Beauty, at 5500 Olympic Dr., on Aug. 21. The men were seen taking bags hidden under their clothing and filling them with items from the store shelves. Shortly afterward, officers were contacted by the store's loss control manager, who said one of the stolen items was a package containing a device used to track shipments by satellite. Using the coordinates provided by the loss prevention manager, officers traced a Volvo to an address on East 44th Street in Tacoma, and later to a fast-food restaurant on River Road in Puyallup, where the car was stopped. Police said two passengers in the car matched the video description of the shoplifting suspects, and the stolen goods were in the back seat. The two men, both 39, were arrested, along with the driver, 38. thenewstribune.com

Samsung using little-known 'kill switch' to brick stolen TVs
There are lots of ways to turn off a smart TV, from the power button and remote control to apps and voice control. But Samsung says that it can turn off any Samsung smart TV, anywhere in the world, disabling it permanently – or until Samsung decides to reactivate it. It's a little-known security feature called TV Block, and Samsung publicly commented on the feature earlier this month after using it to disable a number of TVs looted from a Samsung facility, shedding light on an obscure security tool. A recent Tweet from Samsung South Africa gave many their first heads up to the feature, saying "Did you know. Every #SamsungTV is built with a safeguard against theft ... Recent events and the sale of illegal goods have prompted the activation of #TVBlock, our remote solution to ensure Samsung TVs are used by its rightful owners." One criminal group was recently broken up after running a years-long theft and fraud scam in 13 states, buying and reselling new TVs from Walmart stores and then returning salvaged TVs in the boxes for full refunds. And in Memphis earlier this year, a number of thieves successfully stole dozens of TVs from a train, breaking into multiple boxcars and proving that train robbery is still alive and well. tomsguide.com

Hoover, AL: Pair Of Suspects Sought In Home Depot Theft Case

West Whiteland Township, PA: Police investigating a theft of merchandise from Sephora
---
---

Shootings & Deaths

Tucson, AZ: 1 dead, 1 arrested after Walgreens Armed Robbery escalates to barricade situation

A man is dead and another is behind bars after an armed robbery at an eastside Walgreens Wednesday night. Police say 23-year-old Ray Arredondo robbed a Walgreens at 8730 E. Broadway Blvd., at gunpoint. After the robbery, he fled the scene in a vehicle reportedly driven by 31-year-old Virgilio German Alegria. During a brief pursuit by Tucson Police Department, Alegria crashed his vehicle into an apartment complex gate. Police detained Alegria. However, the 23-year-old ran to Lakeside Park, 8201 E. Stella Rd., and allegedly carjacked a minivan at gunpoint. Arredondo then abandoned the minivan and ran to a nearby shed located at 3400 block of S. Magda Ave, where he barricaded himself. After SWAT crews were dispatched to the scene, the 23-year-old was found dead inside the shed with a self-inflicted gunshot wound, police say. Alegria was taken into custody and charged with armed robbery, aggravated robbery, and felony flight from law enforcement. The driver of the minivan was not injured, police say. kvoa.com

Birmingham, AL: Deadly shooting inside C-Store is Birmingham's 3rd homicide in under 36 hours
A man was shot to death inside an Ensley convenience store Wednesday night, Birmingham's third homicide in less than 36 hours. Sgt. Rod Mauldin said authorities were notified at 10 p.m. that a shooting had taken place inside Smart Food Mart on 20th Street, across from the city's Fire Station 16. West Precinct officers arrived to find the victim, a male, unresponsive on the floor of the business. Some form of dialogue or verbal altercation took place, Mauldin said, and the suspect fired a single shot, striking Kevin Devose, 47 in the upper torso. al.com

Port Arthur, TX: AT&T store squabble swells to fatal shooting
At about 10:19 p.m. Wednesday, Aug. 25, Port Arthur Police Department (PAPD) officers responded to the AT&T store at 8445 Memorial Blvd. in reference to a shooting between two people who were in a relationship. According to a news release, 26-year-old Brittany Nicole Tims was engaged in an argument with Ronald Frazier, 31, before Tims allegedly shot Frazier in the chest. Frazier was pronounced dead at the scene, and Tims was arrested there for murder. She was then transported to the Jefferson County Correctional Facility for proper booking. This incident is currently under investigation by PAPD's Criminal Investigation Division. theexaminer.com

Long Beach, CA: Body camera shows what led up to Long Beach Police shooting of armed robbery suspect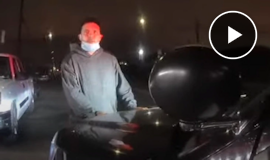 Long Beach police have released body camera footage of a police shooting earlier this month in which officers shot and injured an armed robbery suspect who was fleeing from Signal Hill. Police Chief Robert Luna said Thursday, Aug. 26, that their investigators were reviewing the incident to determine whether the shooting was within the department's policies and training. "We identified areas in which we believe the incident could have been handled differently," he said, "which is what our community often asks of us." a declined to say what could have been handled differently, as the internal investigation was underway. The suspect, Leonides Enriquez, 28, of Bellflower, was shot more than once and was in the hospital in critical but stable condition as of Thursday, police said. He was facing nine total charges, including three counts of assault with a firearm. The shooting happened after Enriquez was suspected of using a Glock to rob $500 in cash from a Signal Hill grocery store, police said, and then fleeing the scene at around 10:45 p.m. on Aug. 8. presstelegram.com

Phoenix, AZ: Arizona Supreme Court declines to revive death penalty bid against immigrant who murdered a QT clerk

---

Robberies, Incidents & Thefts

Philadelphia, PA: Giant Snoop Dogg bobbleheads stolen from three Philly area grocery stores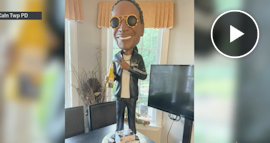 Giant Snoop Dogg bobbleheads have become the subject of some bizarre thefts in the Philadelphia region. Authorities say there have been three thefts in recent days of 3-foot-tall Snoop Dogg bobbleheads that serve as promotional displays for Corona beer. Snoop Dogg has been using his chill vibes to promote Corona beer for more than a year, and recently, large bobbleheads of the 49-year-old rapper have been dropping like it's hot from grocery stores. But it seems an unexpected consequence has emerged from one of Corona's promotional campaigns with the rapper. People in the Philadelphia suburbs are stealing 3.5-foot-tall Snoop Dogg bobbleheads that have been placed inside grocery stores. The first incident was reported on July 24 at an Acme in West Goshen, Chester County, where a man in a "Ron Swanson Pyramid of Greatness" shirt was identified as the suspect who swiped the bobblehead. Police said the items are worth approximately $300. nbcphiladelphia.com

Houston, TX: With parking lot robberies on the rise in Houston, police provide tips on how to stay safe while shopping
---

Counterfeit

Los Angeles, CA: CBP Foils Attempts to Smuggle Over $53 Million Worth of Fake Designer Products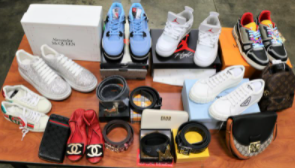 U.S. Customs and Border Protection (CBP) officers assigned to the Los Angeles/Long Beach Seaport in coordination with import specialists from the Consumer Products and Mass Merchandising (CPMM) and Apparel, Footwear and Textiles (AFT) Centers of Excellence and Expertise seized 39,243 counterfeit designer products arriving in two containerized cargo shipments from China. CBP partnered with U.S. Homeland Security Investigations (HSI) special agents to seize the first shipment on July 19, and a second one on July 30, in independent smuggling attempts.

CBP officers discovered sandals, handbags, sneakers, hats, wallets, backpacks, mobile phone cases, and belts bearing numerous registered and recorded trademarks, such as Gucci, Dior, Chanel, Yves Saint Laurent, Louis Vuitton, Prada, Yeezy, Versace, Fendi, Balenciaga, Burberry, Chrome Hearts, Nike, Air Jordan, and Ferragamo. While these products historically have been sold on illegitimate websites and in underground outlets, the rise of e-commerce has offered a haven for criminals who are able to hide behind seemingly legitimate listings. If genuine, the seized merchandise would have had a combined estimated manufacturer's suggested retail price (MSRP) of $53,745,802. cbp.gov
● Boost Mobile – Shreveport, LA – Robbery
● C-Store – Newman, CA – Burglary
● C-Store – Elko, NV – Burglary
● CVS – Scotch Plains, NJ – Robbery
● Gas Station – Wilmington, DE - Robbery
● Hobby – Olympia, WA – Burglary
● Jewelry – Myrtle Beach, SC – Robbery
● Jewelry - Tucson, AZ – Robbery
● Jewelry – Corona, CA – Burglary
● Marijuana – Gadsden County, FL – Robbery
● Pharmacy – Wyandotte, MI – Robbery
● Restaurant – Woodbridge, VA – Armed Robbery (Burger King)
● Walgreens – Phoenix, AZ – Armed Robbery/Suspect dead
● 7-Eleven – Fremont, CA – Armed Robbery
● 7-Eleven – Elmira Heights, NY - Robbery
Daily Totals:
• 11 robberies
• 4 burglaries
• 1 shooting
• 1 killed
Weekly Totals:
• 86 robberies
• 28 burglaries
• 1 shooting
• 1 killed

---

None to report.

Submit Your New Hires/Promotions
or New Position
See all the Industry Movement
---



Feature Your Job Here For 30 Days -
70% Aren't On The Boards
Post your job listing
---
Featured Job Spotlights
Help Your Colleagues By Referring the Best

Refer the Best & Build the Best

---



LP Manager - Distribution Center (Temporary)
Carteret, NJ - posted August 20
As we commence relocating our operations to our brand new facility in Piscataway, NJ you will be assigned to the Carteret location to insure company Loss Prevention and Operational compliance are met. You will work with the Piscataway Loss Prevention Manager as well as the Director of Loss Prevention and Distribution Management in maintaining a safe and secure facility as operations are transferred...
Seasonal Asset Protection Associate
Charlotte, NC - posted August 10
The Asset Protection Associate (APA) is responsible for the detection, apprehension, or deterrence of customer and associate activity that could result in a loss to Ralph Lauren. APAs are also responsible for ensuring a safe environment for all customers, associates, and vendors...

Corporate Security Manager
Calabasas, CA - posted August 13
The Corporate Security Manager will, among other things, (a) be responsible for ensuring a safe and secure environment for our employees, vendors, and visitors, (b) develop, manage, execute and continuously improve corporate security processes and protocols, and (c) lead a team of security specialists at our corporate offices...



Area Loss Prevention Manager
Pittsburgh, PA and/or Cleveland, OH - posted July 30
Our Area Loss Prevention Managers ensure safe and secure stores through the objective identification of loss and risk opportunities. Our Area Loss Prevention Managers plan and prioritize to provide an optimal customer experience to their portfolio of stores. They thrive on supporting and building high performance teams that execute with excellence...



District Loss Prevention Manager
Chicago South / Illinois Central - posted July 28
The District Loss Prevention Manager develops and implements the Loss Prevention program for 6 -15 selling locations. The DLPM is responsible for driving results through achievement of goals related to inventory shortage, budget lines, cash variance and operational compliance...



Regional Manager LP, Audit & Firearms Compliance
Indianapolis, IN - posted July 21
The Central Regional Loss Prevention Manager is responsible for the control and reduction of shrinkage at the stores in their Territory and the company's Distribution Centers. Investigate and resolves all matters that jeopardize or cause a loss to the company's assets...



Senior AP Operations Manager, Supply Chain
Albany, OR - posted July 14
As a Senior Assets Protection Operations Manager (SAPOM), you'll manage a multi-level team comprised of both exempt AP leaders and non-exempt AP Security Specialists responsible for the execution of Assets Protection routines and initiatives to support secure environments and protect Target's profitability...
---

Featured Jobs
---
JOB TITLE
COMPANY
CITY/STATE
DATE ADDED

Vice President
VP AP
Four Corners Group
Remote
August 11
VP Corp. Security
NFI Industries
Camden, NJ
June 29
VP, AP
Saks OFF 5TH
New York, NY
July 28
VP, Risk Management
YRC Worldwide
Overland Park, KS
August 9

Director
Associate Dir. LP
Chewy
Wilkes-Barre, PA
July 28
LP Director
The Company, Retail Gas Stations
Upland, CA
August 9
Sr. Dir. Global Security
eBay
San Jose, CA
July 19
Sr. Dir. Physical Security & LP
Fanatics
USA (Remote)
July 27
Dir. AP/Risk Management
Ferragamo USA
Secaucus, NJ
August 20
Director - AP Investigations (Remote)
Gap Inc.
U.S.
July 27
Dir. Business Continuity Planning
Gap Inc.
U.S.
April 30
Safety & LP Associate Dir.
Goodwill of Southern Arizona
Tucson, AZ
August 23
Sr. Dir. Risk Management, LP & Safety
Goodwill of Central Florida
Orlando, FL
April 6
Dir. Safety/Risk Mgmt.
Goodwill of SE Louisiana
New Orleans, LA
April 2
Dir. Risk Mgmt
Goodwill of South Mississippi
Gulfport, MS
August 25
Dir. of Safety
Ocean State Job Lot
North Kingstown, RI
June 1
Executive Dir. AP
Panda Restaurant Group
Rosemead, CA
January 28
Dir. LP
Public Storage
Plano, TX
July 12
AVP, Regional Dir. of AP
Saks Fifth Avenue
New York, NY
June 1
Dir. AP
Walgreens
Chantilly, VA
August 20

Corporate/Senior Manager
Sr. Mgr, Field AP
Carvana
U.S.
July 30
Sr. Analyst Profit Protection
Chico's FAS
Fort Myers, FL
July 30
Sr. Mgr Supply Chain AP
Home Depot
Atlanta, GA
August 10
Sr. Mgr Environmental Health Safety
Home Depot
Atlanta, GA
May 14
Manager, Corp. Investigations
Saks Fifth Avenue
New York, NY
July 29
Sr. Mgr Fraud
Saks OFF 5th
New York, NY
August 20
AP Manager, Retail Cannabis
Sweet Flower
Culver City, CA
August 9

---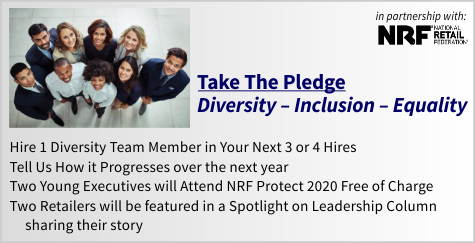 ---

Every executive has an agenda out of absolute necessity and in the normal course of doing business. Agendas in essence drive performance and results. However, it's the hidden agendas that one must be on the look out for because those are the ones that do the most damage to executives and companies. And while many tend not to acknowledge them, they do exist and finding them is the key. Dealing with them and managing them is extremely difficult and oftentimes one finds themselves managing the after effect and not even seeing them until it's too late. Just remember one thing - If you know the stripes on a Zebra you can ride the Zebra and, if you don't know the stripes, the Zebra will ride you.


Just a Thought,
Gus



(content subject to approval)
---

Recruiting?
Get your job e-mailed to everyone... everyday
Post on our Featured Jobs Board!
Not getting the Daily?
Is it ending up in your spam folder?
Please make sure to add d-ddaily@downing-downing.com to your contact list, address book, trusted sender list, and/or company whitelist to ensure you receive our newsletter.
Want to know how? Read Here



36615 Vine Street, Suite 103
Willoughby, OH 44094
440.942.0671
copyright 2009-2019
all rights reserved globally