---
Auror recently shared an interview with its new Regional Director for the United Kingdom, Mark Gleeson.

Check out the excerpt below, and visit Auror's website to read the full conversation.

What excites you about Retail Crime Intelligence for the UK market?

I'm extremely excited to leverage Auror's experience with both retailers and law enforcement globally, and adapt that to the UK market. You only need to look at today's UK papers to see that Organised Retail Crime and aggression is on the rise. With a market-leading platform, I'm excited to partner with retailers and police to tackle those challenges head on. We've got case study upon case study of Auror genuinely helping the lives of frontline retail staff, making it easier to report crimes and critically, making them safer in their roles. From my previous experience, I understand the power of building a credible intelligence network in order to make informed decisions in harmful environments. If you can stop these actions happening at source, using data and analytics, then it's powerful and extremely motivating for all involved. It takes a network to defeat a network.

Can you summarize your career journey before Auror?

I've got a real blend of military and commercial experience. I spent my former years as an RAF Regiment officer, specialising in advising foreign militaries, security forces, and government department. This included operations in Afghanistan and West Africa, commanding various team structures, often working with police and intelligence specialists. My commercial experience has been focused around consulting to large multinationals, whether that be conducting major transformation programmes, advising on post M&A Integration & Separation projects, or as the Chief of Staff to the NHS CEO on Project Nightingale. We built a hospital from scratch in nine days; it was quite the challenge! Most recently I've been working for a technology company as the Global Partnership Director.

Read the full article at www.auror.co/the-intel/mark-gleeson
---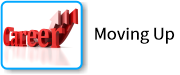 ---
Yves Bellefleur named Sr. Manager-Investigations (NYC/Northeast) for Burlington Stores, Inc.

Before joining Burlington Stores as Sr. Manager-Investigations (NYC/Northeast), Yves spent more than eight years with TJX Companies as District Loss Prevention Manager and Senior ORC Investigator. Earlier in his career, he served as a Loss Prevention Manager for Macy's and Executive Team Leader - AP for Target. Congratulations, Yves!

See All the Executives 'Moving Up' Here

Submit Your New Corporate Hires/Promotions or New Position


---

Summer 2022 Weekend Shooting Analysis
America's Crime & Violence Surge Continues

100+ Shootings & 27 Killed in Big City Gun Violence This Past Weekend

1,554 Shootings - 466 Killed - 1,632 Injured in 15 Big Cities Past 13 Weekends
The D&D Daily's Big City Weekend Violence Study - Memorial Day to Labor Day


The Daily's study analyzes weekend shooting data in 15 major U.S. cities from Memorial Day Weekend through Labor Day Weekend 2022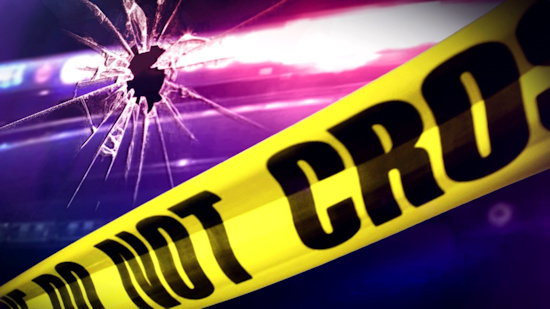 Starting Memorial Day Weekend, the D&D Daily began compiling and analyzing
data from 15 major U.S. cities
to get a snapshot of summer gun violence.
This past weekend, from August 19th through August 21st, there were
101 shootings recorded in these same cities, resulting in 27 deaths and 108 injuries.


The chart below shows the totals for each of the past 13 weekends dating back to Memorial Day weekend.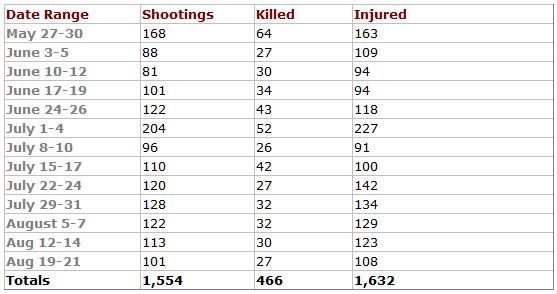 The D&D Daily will continue to track this data throughout the summer to capture the weekend violence trend in our nation's big cities as warm weather typically brings about more crime and violence.

Click here to see the list of incidents per city and follow along each week this summer as this spreadsheet will be updated every Monday. docs.google.com

Read more coverage about America's crime and gun violence epidemic in the section below

---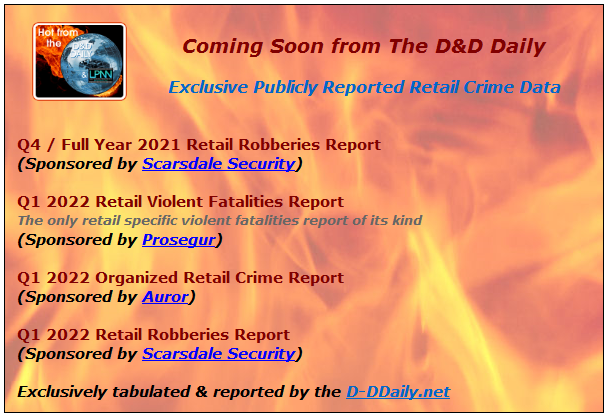 ---

The U.S. Crime Surge
The Retail Impact

Regional AP Leader's Murder Case
Man stabbed teen in the back, slit her throat before dumping body in Flowery Branch, detective says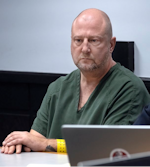 A Duluth man stabbed a 19-year-old Atlanta woman in the back and drove around in a panic before dumping her body in a wooded area of Flowery Branch, according to testimony Friday, Aug. 19, in Gwinnett County Magistrate Court.

Timothy Krueger Sr., 49, appeared in court with defense attorney Scott Drake for charges of felony murder and aggravated assault in the June 16 death of Sarai Llanos Gomez. Gomez's body was found June 20 in a wooded area of Paradise Point Road in Flowery Branch after a homeowner smelled a strong odor in the neighborhood.

Gwinnett County Police Cpl. John Jorstad said Gomez was a female escort, who used a separate number advertising her services. With phone records, Jorstad said they were able to determine that Krueger's number communicated with Gomez's number more than 70 times between June 10 and June 16.

When interviewed by police after his Aug. 4 arrest, Krueger said he did not know Gomez's name and was expecting a different woman to show up at his house that night. Krueger told police he thought the woman he was communicating with and Gomez "were trying to play some kind of trick on him," Jorstad testified.

Jorstad said there was a language barrier between them during a disagreement, as Krueger thought he was being swindled. At one point, Gomez became fearful and grabbed a kitchen knife from the knife block, Jorstad said.

"He said he just remembered kind of tussling with her, grabbing the knife from her and then she turned to walk away, at which point he stabbed her in the back," Jorstad said. Gomez fell to the ground, and Krueger "stated he just wanted it to be over, so he stabbed her a few more times and then he cut her throat," Jorstad said.

"When my client was talking about the stabbing, did he indicate that he was acting in self defense?" Drake asked "It did not seem that he was acting in self defense," Jorstad said. "He said that she had turned her back to him and was walking away." gainesvilletimes.com

Read the D&D Daily's original reporting of this case here

Kentucky Debates Whether to Enact INFORM Act to Battle ORC
Judiciary committee hears testimony on law to combat organized retail crime
The Interim Joint Committee on Judiciary heard testimony on Thursday about a potential law to address the threat of organized retail crime.

Shannon Stiglitz, the senior vice president of government affairs for the Kentucky Retail Federation, was joined by representatives from Walgreens and Kroger to share the effect of organized retail crime in Kentucky.

The FBI defines organized retail crime as "professional burglars, boosters, cons, thieves, fences and resellers conspiring to steal and sell retail merchandise obtained from retail establishments by theft or deception." Much of the stolen merchandise ends up on online marketplaces.

Stiglitz emphasized that organized retail crime refers to organized groups of people, not an individual shoplifter who will steal only the things they want or need. She also noted that some of these groups are violent toward anyone who interferes with them as they steal.

Stiglitz encouraged lawmakers to consider enacting the Integrity, Notification and Fairness in Online Retail Marketplaces for Consumers, or the INFORM Act. It would require online marketplaces to collect certain information from high-volume, third-party sellers to verify that the products are legal. Eleven states already have the INFORM Act in place.

"What you all are presenting to us, it's not going to get any better until we change our philosophy," Sen. Danny Carroll, R-Benton said. "Until we go back to treating criminals as criminals and holding them accountable for what they do, it's not going to get any better."

Stiglitz did mention laws Kentucky already has to combat organized retail crime during her presentation. KRS 506.120 makes organized retail crime a class C felony. She said some prosecutors and law enforcement officers are not aware of this law and how to use it, so education is an important factor in addressing the issue. richmondregister.com

U.S. Mass Killing Data
Mass killings database reveals trends & details in every US event since 2006

High profile public shootings in the US are only a portion of the country's mass killings AP, USA TODAY and Northeastern University analysis shows.

The horror and tragedy of mass shootings in American schools, churches, grocery stores and other public places capture the nation's attention. But these are only part of the larger violence of mass killings – deaths by guns, knives, fires, vehicles and other weapons in public and in private – that plague the U.S., research shows.

Over the past decade, USA TODAY, along with Northeastern University and The Associated Press, has been tracking all mass killings in the United States. When it comes to gun violence, our database is narrower than other tracking sites, such as the Gun Violence Archive, that include shootings that injure large numbers of people but kill no one. However, our data is broader in other ways. It includes every mass killing since 2006 from all weapons in which four or more people, excluding the offender, were killed within a 24-hour time frame.

The number of mass killings in 2022 is about average compared with previous years despite recent shootings that captured public attention. The number of victims is somewhat higher than average but still below previous highs.

Cases in which someone shoots strangers in a public place usually get the most attention. But fatal public shootings are a small fraction of all mass killings. There has been a spike in these types of killings over the past few years, but the rate of occurrence has remained relatively flat since the mid-2000s. usatoday.com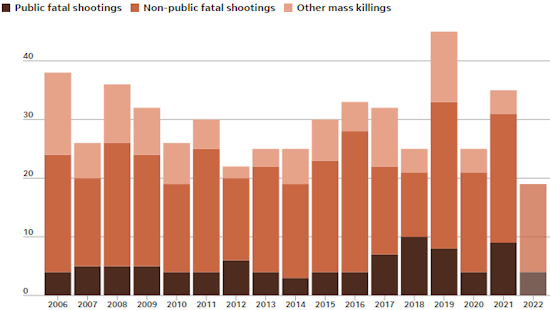 Have You Updated Workplace Violence Prevention Plans?
3 ways to update a workplace violence prevention plan

A decade-old plan won't cut it anymore, according to one expert. Employers must address changes brought about by COVID-19 and advancing technology.

Recent reports of workplace violence — coupled with an increase in certain violent crimes, generally — mean it's time for employers to update their workplace violence prevention and mitigation plans, according to one expert.

The last few years have brought a jump in homicides, Daniel R. Pascale, executive vice president at Margolis Healy and Associates, pointed out in an August 3 webinar. And sadly, he said, "we're going to see that spill into the workplace."

Update protocols affected by technology

Technology has evolved such that employers cannot rely on workplace safety plans drafted 10 years ago, Pascale said. Company plans often called for reliance on tools like pay phones or worksite landlines, for example. Employers must go through their facilities, he said, and rewrite policies with today's tech landscape in mind. Similarly, cybersecurity protocols should be updated, he said.

Add hybrid work risks

The increase in remote and hybrid work driven by the coronavirus pandemic also necessitates a shift in how employers think about workplace safety, Pascale said. Some employees are on video calls with co-workers or clients all day, with the contents of their home on full display. Some have work-related packages arriving to and shipping from their homes daily, meaning a range of couriers know where they work and that they're shipping legal documents or IT hardware.

Conduct de-escationation and active assailant training

Finally, employees should know how to "lower the temperature" in situations that could escalate into violence, Pascale said. Employers cannot expect that workers will know how to handle an employee or co-worker who is screaming, for example; they need training on when and how to create distance between people, when to reach out for help and ways to ensure they remain physically safe, Pascale said. This is particularly important for the healthcare and retail industries, he added. The same goes for active assailant training, Pascale said. Such efforts empower employees, teaching them what action is best for them. hrdive.com

'Most Sweeping Law to Seal Criminal Records'
California advances broadest US law sealing criminal records
California would have what proponents call the nation's most sweeping law to seal criminal records if Gov. Gavin Newsom signs legislation sent to him Thursday by state legislators.

The bill would automatically seal conviction and arrest records for most ex-offenders who are not convicted of another felony for four years after completing their sentences and any parole or probation. Records of arrests that don't bring convictions also would be sealed.

It would take effect in July, and excludes those convicted of serious and violent felonies, and felonies requiring sex offender registration.

Proponents say about 8 million Californians have a criminal or arrest record, or about one of every five state residents. A criminal record can trigger nearly 5,000 legal restrictions in California, many of which can limit job opportunities as well as the ability to get housing and educational opportunities, supporters said.

They estimate that 70 million people nationwide face nearly 50,000 legal restrictions based on a criminal or arrest record.

Nationwide, 37 states and more than 150 cities have adopted laws preventing employers from asking candidates about their criminal histories prior to a job offer, according to the National Employment Law Project. This law would go further by automatically sealing convictions for people who meet certain conditions. mercurynews.com

Gun sales spike in wake of mass shootings
FBI firearm background check data suggests gun sales rose in Texas, Illinois and New York in the wake of shootings that collectively killed 38 people.

U.S. Marshals end Operation 'Triple Beam Honey Badger' against Wisconsin crime

Op-Ed: Gun safes and trigger locks are key in curbing gun violence
---

COVID Update

607.5M Vaccinations Given
US: 95.3M Cases - 1M Dead - 90.7M Recovered
Worldwide: 601.1M Cases - 6.4M Dead - 575.6M Recovered


Private Industry Security Guard Deaths: 362
Law Enforcement Officer Deaths: 793
*Red indicates change in total deaths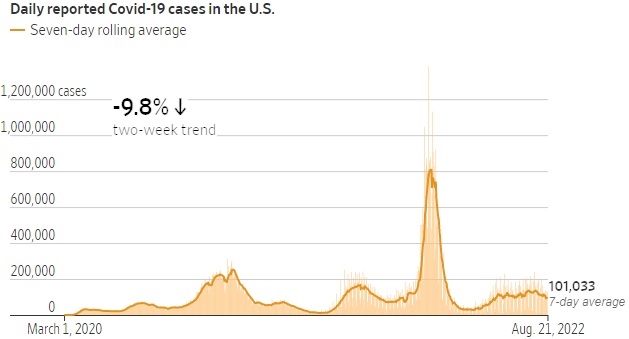 Did COVID-Era Mask Mandates Fuel Robbery Wave?
California store bans masks after thieves use them to avoid identification

The California store owner said customers who still want to wear a mask can schedule an appointment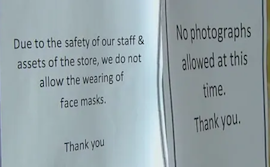 One store in Beverly Hills, California is banning visitors from wearing masks, citing the recent wave of robberies in which employees have been unable to identify thieves because their faces were covered.

The owner of the boutique clothing store, Kitson, said he has noticed a "disturbing" trend of people using masks to avoid detection, according to FOX 11.

"The mask mandate may have begun as a health precaution but we believe it is now being used by some people for nefarious purposes. To that end, we enacted our own mandate of sorts," Fraser Ross said. "We do not allow the wearing of masks in the store during regular business hours. Those people who wish to wear masks are free to set up an appointment for a personal shopping experience or visit our website."

A sales associate at the store also said that the recent crime wave at the store has stopped some people from shopping there.

Many businesses around the country have implemented mask recommendations or mask requirements for customers in an attempt to combat the COVID-19 pandemic. Hemenway also said that in recent robberies, even their high-end cameras haven't been able to identify the suspects due to one issue: Masks.

According to the sales associate, other stores within the area are also seeing robberies, forcing some stores to shut down. foxbusiness.com

AT&T Employees Start Petition to Keep Remote Work Permanent
AT&T employees 'forced' back to the office started a Change.org petition to make remote work permanent
Like most people, AT&T workers would rather work from home than in person.

Through their union, Communications Workers of America (CWA), they struck a deal with the telecom giant a few weeks ago to extend their remote policy through March 2023. But, they say, AT&T is forcing many of them to return sooner than that—some workers are already back.

"The extension agreement allows us to go back to working from home in a crisis—but we know of call centers and payroll departments that have had outbreaks, and they are not going back to working from home there," Kieran Knutson, an AT&T call center worker of 18 years, tells Fortune. fortune.com

How China's strict Covid policies led to supply chain bottlenecks
At the onset of the Covid-19 pandemic, China's strict "zero-Covid" policies managed to keep Covid-19 at bay. More than two years later, the country's ongoing controls are still weighing down its economy and stalling global supply chains.

Major trade hubs such as Shanghai and Beijing, after responding to waves of omicron-driven infections, require workers to have negative Covid tests to enter public spaces. The demanding quarantine and testing rules have thwarted truckers on roads as well, driving up the amount of time it takes for goods to get to Chinese ports for export.

That's not to mention the poor weather, labor challenges and abnormal demand patterns that have also added to supply chain disruptions. cnbc.com

How to Prevent Global Payroll Disasters in the Remote Work Era

Analysis: Men recovered all jobs lost during COVID, but women lag

---

Grocery Stores Fueling a Shopping Mall Revival
Can Grocery Stores Save the American Mall?

Under siege even before the pandemic struck, the suburban shopping meccas may have hit upon a survival strategy.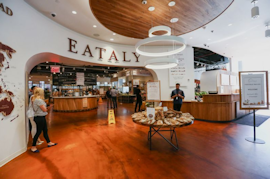 With pandemic precautions falling by the wayside and brick-and-mortar shopping eyeing a revival, it's looking like there may be a strategy for the old standby to survive amid the hordes of Amazon delivery vans. Grocery stores.

When the Westfield Oakridge mall in San Jose, California opened the popular Asian grocery store chain 99 Ranch Market in March, its debut saw lines snaking out the door. Since then, the mall's foot traffic has jumped, with customer visits up more than 10% in July compared to pre-pandemic levels, according to traffic analytics firm Placer.ai.

In addition to grocery store staples like produce and meat, the supermarket has also attracted shoppers with its dining hall and tea bar. What's surprising is 99 Ranch took up residence in one of the mall's anchor spots, which had typically gone to massive chains like Target Corp. or Macy's Inc. It's the supermarket's first location inside a megamall.

Grocery stores have been a growing US consumer segment over the last few years. Except for so-called value outlets and "dollar" stores, grocers have had the most store openings, outpacing home improvement, electronics and superstores, according to an analysis of store openings between 2019 and 2021 from Green Street. The firm's research shows adding a grocer can boost traffic by upwards of 20% at a shopping center. bloomberg.com

Walmart Wades Into Abortion Debate
Walmart will cover abortion care for 1.6 million employees

Leaked memo says retailer will cover abortion costs when the mother's health is at risk and cover travel costs in other cases.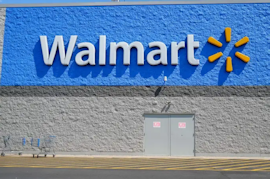 Walmart is expanding its healthcare coverage to include abortion care for its 1.6 million workers.

Insider reviewed a leaked memo from the chain's chief people officer, Donna Morris, that read, "Effective immediately, the Walmart self-insured healthcare plans will cover abortion when there is a health risk to the mother, rape or incest, ectopic pregnancy, miscarriage or lack of fetal viability."

The company will also "provide travel support for our associates and their covered dependents so they can access services covered by our Walmart self-insured plan when they are not available within 100 miles of their location."

The memo said that "more information regarding these benefits" will be released in "the coming weeks." Experts say that Walmart, along with other top employers, will face recruitment and retention struggles in red states due to the repeal of Roe v. Wade. businessinsider.com

Amazon Continues to Struggle with Physical Stores
Amazon is pressing pause on dozens more self-checkout grocery stores amid disappointing sales, report says

Amazon has struggled to open physical stores amid high costs and tension

Amazon is pausing the rollout of self-checkout Amazon Fresh stores following disappointing sales and economic headwinds, The Sunday Times reported. Sources told the UK newspaper that Amazon had walked away from talks on dozens of new sites for its grocery stores and ended searches for new locations.

Most existing Fresh stores had fallen short of sales projections, according to the report, while the costs of building the outlets dwarfed those typically associated with other convenience stores. The Sunday Times reported that some store openings would go ahead if leases had already been signed.

The news marks the latest in a stunted rollout of Amazon's physical presence, after years of success as an online retailer. In addition to poor sales and rising costs, Insider reported that a dysfunctional team culture and tension with Whole Foods, the retailer it bought for $13.7 billion in 2017, were also contributing to delays. businessinsider.com

A wave of layoffs is sweeping the US
Here are firms that have announced cuts so far, from Shopify to Peloton.

How US Retail Sales Are Impacting Giants Such As Walmart, Target

DoorDash ending partnership with Walmart after 4+ years

---

Senior LP & AP Jobs Market
Director of Security job posted for Goodwill Industries Of Michiana Inc. in South Bend, IN


This position oversees the security operations, serves as a liaison with prosecutors and police agencies, establishes guidelines and protocols for security officers, conducts ongoing needs assessment for security, assists in the design and implementation of strategies and policies for corporate security, oversees general security and enforcement, video system review and response to emergency situations. This position reports directly to the President and CEO, who evaluates performance annually. paycomonline.net

---

Last week's #1 article --

Why some people still haven't had COVID
---
National Cybersecurity Alliance & Amazon Launch Cybersecurity Partnership
Protect yourself online with tips from Amazon & National Cybersecurity Alliance

Amazon and the National Cybersecurity Alliance's PSA campaign features actor Michael B. Jordan and actress-producer Tessa Thompson as "internet bodyguards."

You can protect yourself online—that's the message Amazon and the National Cybersecurity Alliance want to share with millions of consumers through a newly launched cybersecurity awareness campaign. The public service announcement (PSA) campaign, Protect & Connect, stars Prime Video actor Michael B. Jordan and actress-producer Tessa Thompson as internet bodyguards.


As phishing scams and other online cyberattacks become increasingly common, consumers can grow apathetic. In fact, research shows that even as the number of cyberattacks increased, concern around internet security fell between 2019 and 2020. But consumers can take simple steps to help protect themselves and their information online—no security expertise required.

"Empowering people with the knowledge and tools to operate safely online can help them protect their own personal information while combatting cyber threats of all kinds," said Steve Schmidt, Amazon's chief security officer. "Our goal is to give people simple, concrete steps to take, like enabling multi-factor authentication, that have meaningful security impact despite the complex security threats that exist."

Amazon leveraged the creative power of the Prime Video team to conceptualize the PSA and connect with top talent. They brought the message of personal agency to life with the help of Jordan and Thompson.

"The importance of protecting yourself online can't be overstated. With this PSA, we wanted to create a memorable, informative, and actionable piece of content that will inspire our communities to consider their online safety more carefully," said Sarah Hamilton, head of Global Brand Creative and Strategy at Prime Video. "Audiences will see celebrated action heroes Michael B. Jordan and Tessa Thompson naturally slip into the role of 'internet bodyguards,' sharing simple ways everyone can be safer online."

In addition to the PSA, the campaign includes a microsite for consumers, protectconnect.com. It includes additional videos for visitors to learn more about multi-factor authentication (MFA) and how to identify and avoid phishing attempts. The site also has interactive content to test consumers' knowledge on best practices for keeping safe online. aboutamazon.com

Collecting Data on Employees
Workplace Monitoring: 3 Steps to Balance Employee Productivity and Privacy

Collecting and analyzing employee performance data can improve efficiency, but make sure employees see the value in it.

According to an Insider Threat Report, 94% of companies deploy some method of monitoring users. They do so despite the fact that very often workplace monitoring results in adverse employee reactions, low employee morale, and high turnover.

According to a Harvard Business Review survey, "90% of employees are willing to let their employers collect and use data on them and their work, but only if they benefit in some way."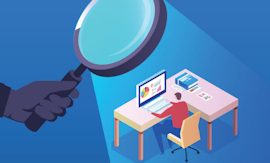 1. Tell the Employees

The first step is to share with employees the goal of the effort. Articulate a vision guided by a simple but powerful principle: you can't fix what you can't see. Passive observation and data collection will be one way to gather, measure, and improve performance. Tell them which data you plan to collect, how it will be collected, why it is important, and how it can improve their day-to-day jobs.

2. Involve Employees in the Process

Bring the finance team into the conversation about how this data could be used. Let them share their concerns, but also ask them how they could benefit. Discuss how they and their manager can use these metrics to identify areas where they have process or application expertise.

3. Provide Value to Employees

Harvard Business Review notes that if companies wish to collect data, "they will need to forge a new 'give and get' relationship with employees and share more control with them over their own data." Giving employees direct access to the data can provide valuable and tangible "evidence" of their expertise (and potentially help them advocate for themselves) as well as identify areas for improvement. Giving them control over their data can also illuminate best practices that can be shared among coworkers. Better insights make for more engaged team members, and this is mutually beneficial for the employee and the employer. cfo.com

$100M in Losses for Apparel Manufacturer Hit by Ransomware Attack
Ransomware attacks increasing in frequency, spreading in reach
Ransomware attacks, like the one that cost Hanesbrands Inc. about $100 million in second-quarter sales, are increasing in frequency among corporations facing uncertain prospects of a complete restoration and recovery.

The Winston-Salem-based apparel manufacturer reported in a May 31 regulatory filing that it began experiencing the ransomware attack on May 24. Hanesbrands disclosed Aug. 11 in its second-quarter earnings report that its global supply chain network and ability to fulfill customer orders were affected for about three weeks.

"At this time, we believe the incident has been contained," the manufacturer said in a separate quarterly regulatory filing Aug. 11. "We have restored substantially all of our critical information technology systems, and manufacturing, retail and other internal operations continue. There is no ongoing operational impact on our ability to provide our products and services."

A 2021 study by Cloudwards determined that 37% of all U.S. businesses and organizations have been a ransomware victim, with 32% of those group paying the ransom, but only 65% getting all of their data back. A 2022 survey by HornetSecurity.com found that 21% of respondents to a ransomware study had been a victim and 9.2% "were left with no choice but to pay the ransom to recover their data."

HornetSecurity said the average downtime a company experiences after a ransomware attack is 21 days, while the average ransomware amount that companies were forced to pay in 2020 was $170,404.

"While the cost of that downtime alone can be fatal for many companies, that is without taking into consideration the cost of data recovery, the payment of the ransom and long-term brand damage," HornetSecurity said. journalnow.com

From Russia With Love
Russian citizen faces federal money laundering charge in alleged $400,000 ransomware attack
A new indictment alleges a Russian citizen extradited this week from the Netherlands to Portland laundered more than $400,000 in cryptocurrency extracted from ransomware attacks in the United States in July 2019.

Denis Mihaqlovic Dubnikov, 29, entered a not guilty plea through his attorney to one count of conspiracy to commit money laundering during his first appearance in federal court on Wednesday afternoon.

According to the indictment , Dubnikov and his alleged accomplices laundered payments extracted from victims of what's known as Ryuk ransomware attacks. Altogether the conspiracy is alleged to have laundered more than $70 million in ransom proceeds worldwide, the indictment says.

Ryuk attempts to delete any backup files present on a computer or network and then begins to encrypt files, according to prosecutors. A "ransom note" is also placed onto the computer system when files are encrypted, providing email addresses typically via a foreign, web-based provider that the victims can use to contact the individuals deploying the ransomware. The alleged Ryuk actors also provide a bitcoin wallet address that victims are directed to use to pay a ransom to have their files decrypted, according to the indictment.

The ransomware conspiracy attacked thousands of victims worldwide, including thousands in the United States and multiple in Oregon, the indictment says. The indictment, heavily redacted, doesn't identify the victims of Dubnikov's alleged crime. oregonlive.com

LockBit claims ransomware attack on security giant Entrust, leaks data

Cybercriminals are using bots to deploy DDoS attacks on gambling sites

Interviewers have a habit of talking too much and listening too little. Traditionally, an investigator has wanted to dominate the conversation and prohibit the interviewee from speaking or interrupting. If we consider our goal of the interview – obtaining actionable intelligence – then its an obvious contradiction for the interviewer to impede the interviewee from talking. Truth be told, often our biggest opportunity is to simply just "shut up and listen". The context of the conversation is important prior to using this strategy, as the interviewer will want to "Engage and Explain" the process with the interviewee at the onset of the conversation. This may be through the Introductory Statement in the WZ Method, Facilitating Expectations in the Participatory Method or simply providing some instructions in the Cognitive Interview. Once we question the interviewee, the interviewer should (don't be surprised here) actually listen to the answer!

Read more here
---


Fighting Counterfeits Worldwide
The Global Impact Of Counterfeiting And Solutions To Stop It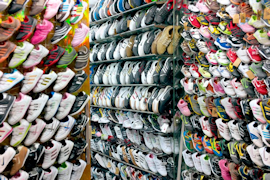 As technology has become more sophisticated, so has the ability of criminals to steal IPs and sell fake goods. While new technologies like QR codes, NFC chips and proprietary tracking software offer new ways for businesses to protect their brand and products from theft, many view counterfeiting as a standard cost or brand protection as simply more money than it's worth.

How Counterfeiting Affects Global Business

Retailers and luxury brands experience the most harm from counterfeiting, especially ones that sell their products on global marketplaces. While counterfeiting is hard on these businesses, it also comes with wider geopolitical consequences. For example, IP theft from criminals in China was partly responsible for tariffs levied by the U.S. a few years back.

How Counterfeiting Impacts Brands

Brands have to worry about both legitimate competitors eating up market share and counterfeiters who destroy trust. Beyond taking revenue away from a business, counterfeiting also affects the consumer's ability to trust their goods in an open marketplace. Without proper security and tracking measures, consumers rapidly lose trust in brands to protect their customers from theft. IP and brand protection company IncoPro found that 52% of consumers lost trust in a brand after purchasing a fake good online, while 64% lost trust in online marketplaces. This actually led Nike to stop selling its products on Amazon.

Ways Brands Can Reduce Counterfeiting

1. Track And Trace Networks

The ability to locate products through GPS allows full traceability through the supply chain and promotes greater transparency. With proprietary and serialized codes, businesses can monitor products, pallets and shipping containers across their supply chain. These codes can be scanned using a standard smartphone to authenticate or with proprietary technology to provide higher levels of security. Unique covert taggants and inks can further add to the complexity of the security, so brands have complete control in the fight against counterfeit and diversion of products.

2. Online Brand Protection

Online IP theft is especially devastating for startups, whose equity and value are often a measure of their intellectual property. Fortunately, anti-piracy algorithms and broad tracking networks allow brands to track and identify violations relating to their products so brands can protect their business's IP.

3. Digital Printing

The development of sophisticated, high-speed digital print processes allows brands to print variable, dynamic serialization codes both overtly and covertly on packaging, labels and a wide range of substrates. This helps with traceability, authentication, track and trace and consumer engagement. forbes.com

Online Shopping Cart Abandonment
Online Checkout Optimization Is Essential: Do Checkout Services Oil The Wheels Of ECommerce?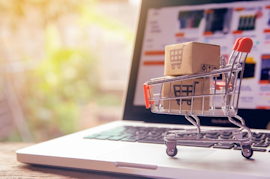 eCommerce spending jumped 55% during the Covid pandemic, and many of those shopping behaviors are now cemented in habit. The surge in eCommerce continues as consumers value speed and convenience as well as cost savings. But as shoppers buy from an expanding array of merchants, they experience intense frustration when forced to sign in or navigate a clunky checkout. We consider how a new breed of checkout assistance services reduce friction and offer benefits to all.

Recent Fidelity National Information Services (FIS) research suggests that 70% of online shopping carts are abandoned at the cart or checkout phase. While people love online shopping, they hate friction and one in four will abandon a purchase at the earliest sign of slowdown. Most people simply want to browse, shop, then get on with their day. For nearly half of shoppers, creating an account is a major frustration. A dopamine hit of a potential purchase quickly turns to discord and disappointment if there is checkout difficulty. In an ideal world, 70% of people say they would opt for a single, secure account for everything.

While a single universal account remains an aspiration, the market is rising to this unique challenge. A growing network of shopping validation providers – such as Bolt and Shopify - make it easier for shoppers to checkout and pay, quickly and securely. These companies also help to reduce cart abandonment by offering a one-click experience. forbes.com

Shopping scams are in session for back-to-school shopping
---
Schererville, IN: 1 shot, 2 in custody after robbery suspects ram police SUV while trying to get away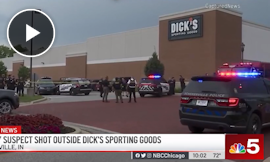 A police-involved shooting ended with one man in the hospital and two others in custody after a robbery at an Indiana sporting goods store Saturday. Authorities said as the suspects were trying to escape, they rammed their vehicle into a police squad SUV and that's when officers opened fire. "It's horrific! I'm in this shopping mall multiple times a week, sometimes 9 o'clock at night and I have never felt unsafe, un-secure, or worried about my safety," said Mary Kate Tesky, who lives in Munster, Indiana. A shattered window and a looming police presence is what remains in the aftermath of a violent scene that blocked the entrance of Dick's Sporting Goods in Schererville for hours. The area was closed after Lake County, Indiana, sheriff deputies said officers with the Schererville Police Department shot one of three people trying to get away with stolen merchandise. "It's unfathomable and it's unacceptable," Tesky said. Police were called to the store around 4:30 Saturday afternoon. When officers were confronted by the trio, who were trying to drive away, the suspects rammed their vehicle into a police squad SUV, officials said. That's when shots were fired by officers, striking one of the suspects. No officers were hurt. Police said the two other suspects were taken into custody. It is believe these suspect may be connected to multiple Dick Sporting Goods robberies in the Chicago area. nbcchicago.com

Tucson, AZ: Man sentenced to 1 year in prison for ORC scheme
A man was sentenced to prison after he pleaded guilty to an organized retail theft scheme. On Aug. 18, Joseph James Mierzejewski was sentenced to one year in prison, followed by four years of probation after he plead guilty to one count of theft and one count of attempted trafficking in stolen property, a news release from the Arizona Attorney General's Office said. Mierzejewski was indicted in April and accused of participating in an organized retail theft ring that defrauded retail stores in Southern Arizona, including Target, Home Depot and Walmart, the news release said. Mierzejewski would enter the store and place an incorrect Universal Product Code on an item, which included a significantly lower marked price than the retail value, the news release said. He would then pay the lower price at the register and resell the items at pawn shops for profit. tucson.com

Menomonee Falls, WI: Police seek help in finding Ulta Beauty retail theft suspects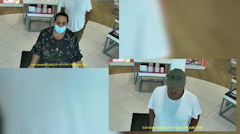 Menomonee Falls police are seeking help in finding the suspects involved in a retail theft at Ulta Beauty. Police say it happened on Friday, Aug. 19 at 1:15 p.m. Authorities say the suspects are a male and female who stole $2,895 worth of merchandise. The female suspect placed the items in a bag and left without paying or attempting to pay. Police say the suspects both fled the area. cbs58.com

Grapevine, TX: Texas women accused of stealing 460 gallons of fuel from 7-Eleven gas station
Two Texas women were caught stealing 460 gallons of fuel from a 7-Eleven gas station earlier this month as fuel thefts continue across the country amid high gas prices, according to police and a local report. The incident happened on Aug. 11 in Grapevine, Texas. Police were called to the 7-Eleven for a reported theft in progress, Grapevine Police Department said. A driver parked next to a pump sped away as soon as officers arrived, police said. Officers were able to track down the vehicle and capture the two thieves. foxbangor.com

Fort Wayne, IN: Suspect sold items – bought with stolen credit – at pawn shop
A 26-year-old Davenport man faces felony charges after Davenport Police were forwarded a case of identity theft from the Fort Wayne, Indiana, Police. Jeffrey Stoffers faces charges of identify theft over $1,500 and under $10,000, and second-degree theft, court records say. On April 22, Stoffers acquired merchandise from Best Buy fraudulently, police say in arrest affidavits. Police say Stoffers used identification information of a victim to obtain credit through Progressive Leasing, a separate entity through Best Buy for customers to make payments on purchases. The credit received was between the amount of $1,500 and $10,000, affidavits say. Around 8:22 a.m. on April 22, Stoffers made an online purchase, using that credit, for several items at Best Buy in Davenport. Best Buy surveillance shows a black 2013 Ford Focus enter the Best Buy parking lot. Stoffers was the driver, affidavits say. The Best Buy transaction was set for curb-side pickup. Stoffers left the parking lot with merchandise fraudulently purchased with the victim's personal information, affidavits say. On June 2, Davenport Police served a search warrant on Stoffers' home address. An item from the Best Buy purchase was located inside the residence along with packaging and instructions from the other products. Information was received that the defendant had pawned another item from the Best Buy transaction, affidavits say. Detectives responded to Premier Jewelry & Loan, picked up the item and confirmed Stoffers pawned it using his state-issued identification card. Stoffers, who was released on his own recognizance, is set for a preliminary hearing Sept. 9 in Scott County Court. ourquadcities.com

Ithaca, NY: Woman arrested by NY State Police for grand theft from Target
A Cortland County woman has been arrested for stealing more than a thousand dollars worth of merchandise from the Target in Lansing. On August 18, 2022, New York State Police at Ithaca arrested Miranda M. Fairchild, age 30 of Cortland, NY for the class "E" felony of Grand Larceny in the fourth degree. An investigation revealed that Fairchild, who was the passenger in the vehicle had left target without paying for numerous electronics and houseware items totaling over $1,000. Fairchild was arrested and transported to SP Ithaca for processing. rochesterfirst.com
---

---

Shootings & Deaths
Augusta, GA: Victim identified after deadly shooting at Tobacco Road c-store


The Richmond County Sheriff's Office has arrested and charged 61-year-old Donald Gross of Augusta for Murder and Possession of a Firearm during the Commission of a Crime. The Sheriff's office identifies the victim as 48-year-old Samuel Jackson of Augusta. Investigators say one man has died after being shot while at a convenience store in Hephzibah. It happened at the Circle K at 2574 Tobacco Road. When deputies arrived following a "shots fired" call, there was one male victim shot at least one time. That person has since died from his injuries. wfxg.com

Columbia, MO: Two suspects captured after Homicide in Columbia Grocery Store parking lot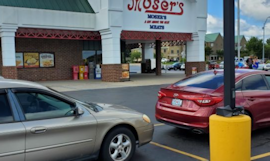 Columbia Police have arrested two men for Saturday afternoon's homicide in the parking lot of a busy Moser's Foods on North Keene. The murder happened at about 4:20 pm in the parking lot of Moser's, which is across the street from a busy hotel and visible from heavily-traveled I-70. CPD officers say 22-year-old Loyal Martell of Holts Summit has been arrested for first degree murder, first degree robbery and armed criminal action. Columbia Police say Martell was captured by Callaway County Sheriff's deputies, along with Fulton and Holts Summit police officers. The second suspect, 22-year-old Joshua Dudley of Kirksville, has been arrested for second degree murder, first degree robbery and armed criminal action. Dudley was arrested by police in northern Missouri's Kirksville. The victim has been identified as 22-year-old Shavez Avieon Waage of Columbia. CPD officers tried to perform CPR on Mr. Waage, but he was already dead from gunshot wounds. 939theeagle.com

Manassa, VA: 1 killed, 1 hurt in shooting near 7-Eleven store in Manassas
Police in Prince William County are searching for a suspect in a deadly double shooting that happened Friday night in Manassas. According to Prince William County Police, officers responded to the shooting near the intersection of Sudley Manor Drive and Williamson Boulevard around 8:28 p.m. Friday. Video from the scene shows, after the shooting, officers blocked off an area in front of a 7-Eleven store located inside the Sudley Square shopping center. Officers at the scene learned that two men were approached by a suspect shortly before the shooting, and after a brief exchange that suspect shot a gun towards the two men striking both of them. One of the victims was pronounced dead at the scene, and the other was taken to an area hospital for treatment. Police say he is expected to survive. fox5dc.com

Winnsboro, SC: Man shot and killed during altercation inside a gas station
Authorities say one person is dead after a shooting inside a Winnsboro gas station across the street from multiple Fairfield County schools. According to Chief John Seibles, a man was in a confrontation with another man in the store, when one of the men was shot multiple times by a third man. The victim was transported to Prisma Health where he later died due to his injuries. wistv.com

Malmo, Sweden: Mall Shooting: Boy, 15, held after fatal shooting at Swedish shopping centre
Swedish police have arrested a teenage boy on suspicion of killing one person and injuring another in a shooting at a shopping centre in the southern city of Malmo. The man who has died in the shooting was the target of the attack, police said today. A man and a woman were wounded in a shooting at a mall in the southern city of Malmo yesterday, with the man eventually succumbing to his injuries and the woman hospitalised. Today the chief of Malmo police, Petra Stenkula, told a press conference that "actually, everything leads us to believe that this man was the target of this execution". Police have said they have arrested the 15-year-old suspected shooter. rte.ie

Attempted Shooting Murder of LP Officer
Manchester, CT: Windsor man charged with attempted murder of Loss Prevention officer at Buckland Hills shoppes


A Windsor man turned himself in to police Saturday night and was charged with allegedly shooting a Loss Prevention officer at a Macy's in the Shoppes at Buckland Hills last week. Richard LaPlante, 30, was charged with criminal attempt/murder, first-degree assault, first-degree robbery and carrying a pistol without a permit, Lt. Ryan Shea said in a press release Sunday. He had previously been "identified as the suspect" in the Friday afternoon shooting, Shea said. The wounded staffer, shot in the torso, remains hospitalized, police said. LaPlante, also known as "Rico," was held in lieu of a $1 million bond and scheduled to appear in Superior Court in Manchester Monday, Shea said. The shooting occurred when the loss prevention officer attempted to confront the shoplifting suspect, according to Shea. The suspect then shot the person in the abdomen outside of the Macy's men's store at around 12:20 p.m. Friday, according to Manchester Police Capt. John Laughlin. "We are deeply saddened about the incident that took place today at Macy's Pavilions at Buckland Hills," Macy's spokesperson Stephanie Jimenez said in a statement at the time. "The safety of our customers and our colleagues is Macy's top priority." ctpost.com

Baton Rouge, LA: A man turned himself in to police Saturday and admitted his involvement in a North Baton Rouge shooting earlier this month
The Baton Rouge Police Department said George Okpara, 35, turned himself in on Saturday, telling officers he was the gunman in a shooting on Aug. 3 on Sycamore Street that left one man injured. According to arrest records, the shooting happened at a convenience store on Sycamore Street when a group of people went to buy cigars and cigarettes. After entering the store, a woman in the group reportedly got in an argument with Okpara inside. Okpara then pulled a gun out, and the group fled to their vehicles. While trying to leave, a man in the group recalled hearing multiple gunshots before realizing he had been shot in the hand. The victim was taken to a hospital and survived the shooting, police say. Officers said video surveillance confirmed Okpara pulled out a gun inside the store before exiting and shooting at the victim. wbrz.com

Lovejoy, GA: 4 people shot after gun accidentally discharged inside Walmart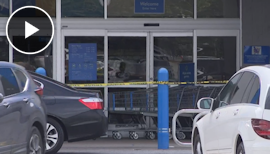 Police said it all started when a man dropped his loaded gun and as he tried to catch it, the gun went off. A man is in Clayton County Jail after police said he triggered a bizarre sequence of events. When it ended, he had accidentally shot himself, along with three other customers inside a busy Walmart, all with a single bullet. Police said it all started when a man dropped his loaded gun and as he tried to catch it, the gun went off. Now four people are hurt, and a reminder over gun safety is back in the spotlight. Lovejoy Police Department Sgt. Akeem Turnbull said the bizarre incident happened in the deli section just before 12:30 p.m. "He had a loaded firearm that was not in a holster in his waistband that fell," Turnbull said. "He attempted to grab the firearm, and while handling the firearm, discharged it, and struck him in the leg." However, it didn't end there. "The bullet ricocheted, and subsequently struck three other patrons that were inside the business," Turnbull said. wltx.com

Swatara, PA: Harrisburg man charged with several crimes following Swatara Walmart shooting
Luis David Jose, 27, has been charged with aggravated assault, simple assault, recklessly endangering other persons, disorderly conduct, and criminal mischief, following an Aug. 21 shooting at the Walmart located at 6535 Grayson Road in Swatara Township. The incident has left one person with a minor injury. The Swatara Township Police Department said Monday that officers arrived on scene shortly after receiving calls about the shooting incident. There, they discovered the victim who told police that the suspect had fled the scene. After identifying Jose as the suspect, officers were able to locate his vehicle on Rolleston Street in Harrisburg City and arrest him, police say. fox43.com

---

Robberies, Incidents & Thefts
San Antonio, TX: Suspects arrested in robbery at South Park Mall threatened to shoot Macy's employees and store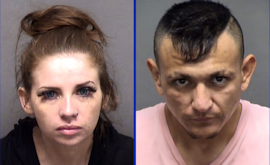 San Antonio police made a second arrest in connection with a robbery at South Park Mall this summer. Victoria Cantera, 31, was taken into custody on Saturday and charged with two counts of aggravated robbery, records with the Bexar County Jail show. Her co-defendant, Jesse Delacruz, 34, was arrested Tuesday on the same charges. An arrest warrant affidavit states that Cantera went into Macy's at South Park Mall on June 19 and stole multiple items. Two employees confronted her as she left with the unpaid items. Delacruz, who was parked outside the store, then approached the employees with a sharp object, the affidavit states. The victims described the sharp object as an ice pick or screwdriver. The employees said Delacruz threatened to harm them, and Cantera told Delacruz to "get his gun and shoot the victims and the department store," the affidavit states. The employees let the suspects leave the mall. Police said the suspects drove off in a green, four-door Acura. The suspects were seen in the same car on July 11 and were pulled over by police. Delacruz was arrested for unrelated charges, but police said it appeared they were the suspects in the aggravated robbery. The Macy's employees later identified them as the suspects, and warrants for their arrests were issued last week. ksat.com

Bronx, NY: Video shows alleged Family Dollar robber put employee in chokehold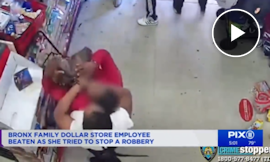 A 23-year-old worker was allegedly put in a chokehold after confronting two suspects during a robbery at a Family Dollar store in the Bronx earlier this month, authorities said. The incident occurred at 1227 Webster Avenue in Concourse on Aug. 14, around 3:30 p.m., and was caught on surveillance video. The female victim noticed the suspects walking out without paying for the items and confronted them beofre a fight ensued, police said. The NYPD released a video showing the male and female suspects trying to leave the Family Dollar store with a black cart filled with items when security and workers intervened. During the brawl, the female thief comes up from behind the worker and puts her in a chokehold, the video shows. pix11.com

Phoenix, AZ: Police searching for woman who allegedly robbed multiple c-stores
The woman is accused of robbing at least four Circle K locations in north Phoenix

Carle Place, NY: Two Arrested for Leaving Drive-Thru at McDonalds and Entering and Beating Juvenile Employee
● Beauty – Long Island, NY – Robbery
● C-Store – Irmo, SC – Armed Robbery
● C-Store – Colorado Springs, CO – Armed Robbery
● C-Store – Phoenix, AZ – Robbery
● C-Store – Phoenix, AZ – Robbery
● C-Store – Phoenix, AZ – Robbery
● C-Store - Chicago, IL – Burglary
● Collectables – Ithaca, NY – Robbery
● Dollar – Fluvanna County, VA – Armed Robbery
● Dollar – Sterling, IL – Armed Robbery
● Family Dollar – Bronx, NY - Robbery
● Hardware – Petaluma, CA – Burglary
● Hardware – Mesquite, NV – Burglary
● Jewelry – Winchester, MO, - Robbery
● Jewelry – College, Station, TX – Robbery
● Jewelry - Monaca, PA – Robbery
● Jewelry - Taylor, MI – Robbery
● Jewelry - Longview, TX – Robbery
● Jewelry - Albuquerque, NM – Burglary
● Liquor – Normal, IL – Armed Robbery
● Restaurant – Tulsa, OK – Armed Robbery
● Sports - Schererville, IN – Armed Robbery / 1 Susp shot
Daily Totals:
• 18 robberies
• 4 burglaries
• 1 shooting
• 0 killed

---

None to report.

Submit Your New Hires/Promotions
or New Position
See all the Industry Movement
---




Feature Your Job Here For 30 Days -
70% Aren't On The Boards
Post your job listing
---
Featured Job Spotlights
An Industry Obligation - Staffing
'Best in Class' Teams

Every one has a role to play in building an industry.
Filled your job? Any good candidates left over?
Help your colleagues – your industry - Build 'Best in Class' teams.

Refer the Best & Build the Best
Quality – Diversity – Industry Obligation

---

VP, Asset Protection & Retail Operations
Washington, D.C.
The candidate will oversee the development of innovative strategies, programs and solution which help retailers mitigate loss and reduce total retail risk; Direct oversight of the NRF Loss Prevention Council and Retail Operations Council...



Director, Service Delivery Test and Turn-up
Remote Opportunity
The Director of Test and Turn-up (TTU) Operations is responsible for leading a team of security and network support personnel that provide end/end support for field engineers and contractors installing and servicing Interface Managed Systems. This position is responsible for managing & leading a team that owns all aspects of the installation service delivery processes required for the customers...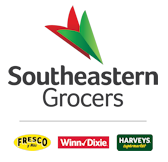 Business Continuity Planning Manager
Jacksonville, FL - posted August 5
Responsible for developing, implementing and managing the company's Business Continuity (BCP) and Life Safety Programs to include but not limited to emergency response, disaster recovery and site preparedness plans for critical business functions across the organization. In addition, the position will develop and lead testing requirements to ensure these programs are effective and can be executed in the event of a disaster/crisis....




Asset Protection Manager
Beloit, WI - posted July 19
We are looking for individuals with an Asset Protection background and who understand physical security processes, access control, CCTV systems, emergency and critical response procedures, and safety and awareness programs. You will play a critical role in the execution of all Asset Protection and Safety procedures...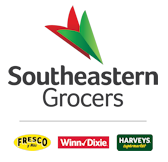 Region AP Manager (Florida - Treasure Coast Market)
Jacksonville, FL - posted June 17
Responsible for managing asset protection programs designed to minimize shrink, associate and customer liability accidents, bad check and cash loss, and safety incidents for stores within assigned region. This position will develop the framework for the groups' response to critical incidents, investigative needs, safety concerns and regulatory agency visits...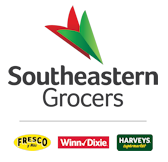 Regional Safety Manager – South Florida Region
Jacksonville, FL - posted June 17
This position will manage the safety program for an assigned group of stores that is designed to minimize associate and customer accidents. This includes reviewing and recommending loss control strategies, ensuring program conformance to applicable laws and regulations, preparing required reports, and monitoring and evaluating the program activities in stores...



Corporate Risk Manager
Seattle, WA / Tacoma, WA / Portland, OR - posted June 14
Summary of Role and Responsibilities: A proactive approach to preventing losses/injuries, whether to our employees, third parties, or customer's valuables. They include but are not limited to cash in transit, auto losses, or injuries....



Corporate Risk Manager
San Diego, CA / Los Angeles, CA / Ontario, CA
- posted June 10
Summary of Role and Responsibilities: A proactive approach to preventing losses/injuries, whether to our employees, third parties, or customer's valuables. They include but are not limited to cash in transit, auto losses, or injuries....



Corporate Risk Manager
Atlanta, GA / Birmingham, AL - posted June 10
Summary of Role and Responsibilities: A proactive approach to preventing losses/injuries, whether to our employees, third parties, or customer's valuables. They include but are not limited to cash in transit, auto losses, or injuries....



Physical Security Operations Center Leader
Columbia, MD - posted June 8
The primary purpose of this role is to partner, lead and manage a Central Station/Physical Security Operations Center driving operational execution and enhancements to ensure effectiveness and a positive customer experience. This individual is also responsible for leading a team of operators providing professional and accurate responses...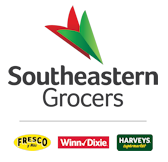 Region Asset Protection Manager–Southwest Florida
Fort Myers, FL - posted May 12
Responsible for managing asset protection programs designed to minimize shrink, associate and customer liability accidents, bad check and cash loss, and safety incidents for stores within assigned region. This position will develop the framework for the groups' response to critical incidents, investigative needs, safety concerns and regulatory agency visits...



Loss Prevention Specialists (Store Detective)
Albany, NY; Hyannis, MA; Burlington, VT; Hartford, CT
- posted May 6
Detect and respond to external theft and fraud by working undercover within the store(s) you are assigned to. Working as a team with store management and associates in combating loss in the store(s). Developing and analyzing external theft trends, utilizing information in company reports and information gathered from store management and associates...

Retail Asset Protection Associate
Medford, MA; Brockton, MA; East Springfield, MA
- posted May 6
The Asset Protection Greeter role is responsible for greeting all customers as they enter the store, ensuring that customers see the Company's commitment to provide a safe and secure shopping environment, as well as deterring theft, shoplifting, or other dishonest activities...



Loss Prevention Supply Chain Manager
Fresno, CA - posted April 25
The Loss Prevention Manager, Supply Chain (LPMSC) drives shrink improvement and profit protection activities for an assigned distribution center (DC), its in-bound and outbound shipping networks and its third party pooling centers...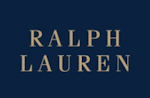 Asset Protection Lead (Regional), Atlanta/Carolinas
Atlanta/Charlotte - posted April 22
Responsible for the protection of company assets and mitigation of risk. Effectively communicates, trains, implements, and monitors all aspects of Asset Protection programs in assigned markets. These programs include Tier Shrink Reduction Strategy, training and awareness, store audits, investigative initiatives, profit protection, health and safety and budgetary compliance...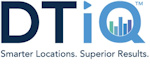 Regional Loss Prevention Auditor
Multiple Locations - posted April 20
The Regional Loss Prevention Auditor (RLPA) is responsible for conducting operational audits and facilitating training meetings in our clients' locations. The audit examines operational controls, loss prevention best practices, and customer service-related opportunities...



Business Manager
Dallas/Fort Worth Area, TX - posted April 6
Sapphire Risk Advisory Group is seeking a Business Manager to work in the company's Dallas-area office in a W2 position and will closely partner with other members of the team to manage projects and communicate with contractors, vendors, and clients...
---

Featured Jobs

---

---

Being too close to the trees to see the forest is an expression that also fits not appreciating the role you play on your own team. With the needs of the day seemingly always taking priority, it's difficult for some to step back and truly see the value you can add to your own team. Realizing it and accepting the responsibility as a team member is half the battle. But doing something with it and truly adding value is what helps the team win the game. Every group, every department is, in fact, a team and every member plays a vital role in the success and the survival of that team. That's why that old expression - One for all and all for one - took such a hold in literature. Because it is that simple. The hard part is taking responsibility for it.


Just a Thought,
Gus



(content subject to approval)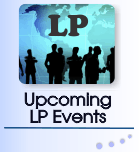 ---

Recruiting?
Get your job e-mailed to everyone... everyday
Post on our Featured Jobs Board!
Not getting the Daily?
Is it ending up in your spam folder?
Please make sure to add d-ddaily@downing-downing.com to your contact list, address book, trusted sender list, and/or company whitelist to ensure you receive our newsletter.
Want to know how? Read Here



36615 Vine Street, Suite 103
Willoughby, OH 44094
440.942.0671
copyright 2009-2019
all rights reserved globally