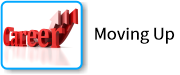 ---
Steve Waligora named Vice President of Asset Protection and Risk Management for Channel Control Merchants, LLC

Before being named VP of AP and Risk Management for Channel Control Merchants, LLC, Steve spent more than four years with Belle Tire as Director of Risk Management. Prior to that, he served as Regional Director - Safety, Security and Loss Prevention at Domino's for more than two years. Earlier in his career, he held LP and safety roles with Greatwide Logistics Services, CVS Health and Kmart. Congratulations, Steve!

See All the Executives 'Moving Up' Here

Submit Your New Corporate Hires/Promotions or New Position

---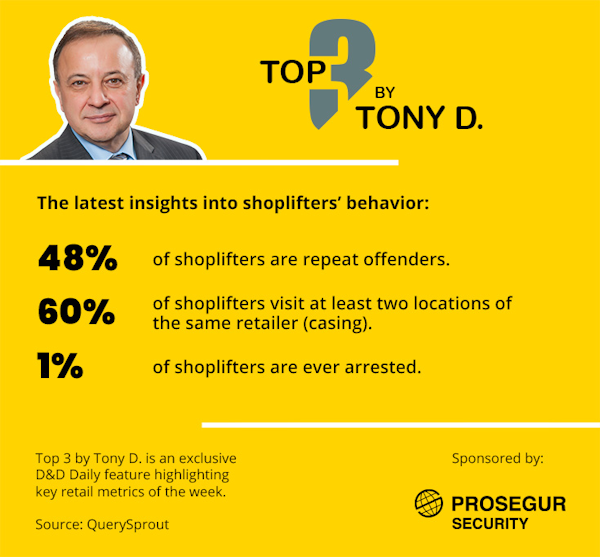 ---
It's 'Interface Week' on the D&D Daily!

Check out today's 'Vendor Spotlight' from Interface Systems directly beneath the 'Top News' column to listen to an LP Solutions Podcast featuring Interface executives.
---

The U.S. Crime Surge
The Retail Impact

How Video Surveillance Can Curb Retail Crime
Retail video surveillance can reduce violence and retail shrink
Retail security leaders deal with challenges ranging from loss prevention to supply chain disruptions. Security incidents targeting the retail sector can be prevented by a security strategy involving video surveillance.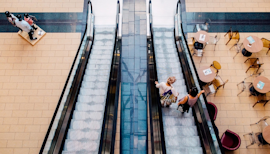 An e-book from IDIS, "Utilizing Video Technology to Overcome Challenges in North American Brick-and-Mortar Retail," identified uses for video surveillance and analytics in retail organizations. According to the e-book, violence and retail shrink are two security challenges that video surveillance can help prevent or reduce.

Violence prevention with security cameras

The uptick in gun violence in the United States has had a large effect on the retail sector. According to the Federal Bureau of Investigation's Active Shooter Incidents in the United States in 2021 report, areas of commerce were the most common location type for active shooter incidents, with over half of active shooter incidents taking place in retail locations.

Surveillance can help identify violent offenders post-incident and contribute to prevention efforts before an incident takes place. Aside from the deterrence factor that security cameras can provide an organization, video surveillance technologies like body-worn cameras and public address (PA) integrations can help security teams and law enforcement respond to an incident.

According to the e-book, video analytics like crowd detection can help reduce interactions that could lead to a violent incident.

Surveillance aids retail shrink reduction

In addition to violence prevention, retail security leaders must focus on preventing loss and mitigating retail shrink. According to the e-book, retail shrink challenges such as return fraud, insider threats and self-checkout fraud present business risks to retail organizations.

Covert security cameras can help surveil high-value items that are at higher risk of theft, says the e-book. An overt surveillance strategy can also help deter theft and retail fraud.

For more retail surveillance findings, click here. securitymagazine.com

How SF's Crime Surge Pushed Leaders to Back Away from 'Defund' Movement
San Francisco defunded the police before reversing course the next year amid calls for 'accountability'

San Francisco diverted $120 million from the police and sheriff's departments in 2020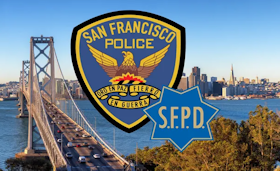 From coast to coast in 2020, liberal politicians pledged support for defunding police departments following the murder of George Floyd in Minneapolis. San Francisco Mayor London Breed was among the politicians in major cities that joined the chorus of leaders diverting funds from police that summer, only to reverse course the following year.

The plan redirected $120 million in funds from both the police and sheriff's departments in the city over two years to fund initiatives for Black Americans in the Golden City.

San Francisco was among cities across the country that saw some crimes increase in 2020 compared to 2019. Homicides increased by 20% that year compared to 2019, and by 17% in 2021 compared to 2020. While crimes such as rape and robbery decreased in 2020, burglaries increased by 47% in 2020 when compared to the three previous years, data complied by SFGate shows.

The city was also rocked by smash-and-grab crimes last year, most notably during the holiday season, that carried into 2022; by a continued drug use epidemic that led to more accidental drug overdose deaths in the city in 2020 than the number of people who died from COVID-19 that same year; and by polls over the last two years showing residents becoming concerned with public safety and reporting that their quality of life has gotten worse.

In December 2021, Breed reversed course on defunding and announced an emergency request to the city Board of Supervisors for more money to bolster the police department and address crime. The San Francisco police union president said Breed's announcement in December was evidence that the defund the police movement had been a "mistake." foxnews.com

Another State Grapples with Impacts of Bail Reform
Illinois state's attorneys demand changes to no-bail law
As Chicago-style crime continues to spread across Cook County and collar counties, local state's attorneys are increasingly worried about a new state law. As of January 1st it would sharply restrict the imposition by judges of cash bail for criminal defendants before trial.

Those involved say that one hundred of the state's 102 county prosecutors are fighting back against what they see as an incursion on judicial discretion and community safety. They will go to the legislature later this year and it appears, maybe to court if that fails. It will be a signal test for Illinois state's attorneys in counties statewide who want to balance the rights of the accused with the rights of their communities to safe streets and public spaces.

In a recent presentation to the Homer Glen Village Board, Democrat James Glasgow, State's Attorney of Will County, clarified why lawmakers should not micromanage judges on pretrial bail and detention. He said, "What is bail for? Bail is to protect the public, and victims, and witnesses, and to guarantee the appearance of the offender" in court to answer to charges. "That's going to be turned on its head if this bill goes into effect."

End of cash bail in Illinois

House Bill 3653 was sponsored by Democrats and signed by Democratic Governor J.B. Pritzker. Pritzker continues to defend the cash bail provisions, saying last week that, "We do not want someone in jail because they were arrested for a low-level crime like shoplifting to be sitting in jail for months or maybe even years… At the same time, someone who is a wealthy drug dealer, perhaps accused of murder and arrested, can show up with a suitcase full of money and get out of jail."

One concerned prosecutor is DuPage County State's Attorney Robert Berlin. He says the issue is not pretrial release for first-time shoplifters, but the new constraints on how judges can treat defendants with far more serious charges.

Berlin explains, "There's categories of offenses, such as all drug offenses – all aggravated DUIs, and all forcible felonies for which you can receive probation, which include robbery, burglary, arson, aggravated battery – where judges have no discretion. They cannot detain defendants in those cases unless they find the state proves the person is a 'willful flight risk,'" meaning they are "'planning or attempting to intentionally evade prosecution by concealing one's self'…Very difficult to prove…That's our concern." wirepoints.org

Violent crime rose nearly 22% in Minnesota last year vs. 2020, state says
Violent crime in Minnesota rose by nearly 22% last year compared with 2020, the Minnesota Bureau of Criminal Apprehension has disclosed in its annual report, while property crimes like burglary showed a slight drop.

The 2021 Uniform Crime Report, released Friday by the BCA, found that aggravated assault saw the biggest year-over-year increase (34%) among the violent crime categories, which also include murder, rape and robbery.

Frey's comments in his speech come after last week's data presented to the City Council show some early signs that the crime wave has crested. Council Member LaTrisha Vetaw attributed progress to police using data to determine where to target resources, but she cautioned, "I feel like I would be jinxing it if I said [crime has] plateaued." startribune.com

LA County Progressive Dist. Atty. George Gascon's Second Recall Effort Fails


A second effort to force Los Angeles County Dist. Atty. George Gascón into a recall election fizzled out Monday after officials determined that the campaign to boot him from office failed to gain enough valid signatures.

Loathed by his own prosecutors and with Los Angeles facing a 15-year high in homicides, Gascón was particularly vulnerable to a recall, observers said. They saw Monday's result as an indictment of the campaign rather than a victory for the embattled district attorney.

The vast majority of Gascon's own prosecutors supported the recall and, after Monday's results, vowed to keep fighting him. latimes.com

Rise in violent crime plagues some Michigan metros this summer

Retail NZ Welcomes Practical Policies For Retail Crime

---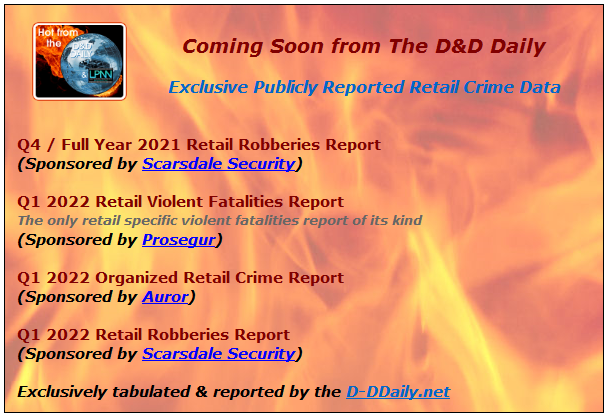 ---

COVID Update

606.1M Vaccinations Given
US: 94.8M Cases - 1M Dead - 90.1M Recovered
Worldwide: 597.3M Cases - 6.4M Dead - 571.4M Recovered


Private Industry Security Guard Deaths: 362
Law Enforcement Officer Deaths: 793
*Red indicates change in total deaths




Kroger Vaccine Lawsuit
Kroger claims immunity in COVID vaccine suit
The Kroger company asked a federal judge to dismiss a lawsuit filed by parents who say their teenage child received an undiluted COVID-19 vaccine dose at a Parkersburg store, saying federal and state laws make it immune from liability.

Attorneys for the grocery chain filed a motion Aug. 11 in U.S. District Court for the Southern District of West Virginia to dismiss the case. They cite the federal Public Readiness and Emergency Preparation Act, which "provides broad immunity for manufacturers, distributors and health care providers in lawsuits involving pandemic countermeasures after a declaration of a public health emergency."

According to the complaint, the child of John and Maria Louden of Davisville received the second dose of the Pfizer COVID vaccine in June 2021. Later that day, Maria Louden was contacted by a pharmacist who said the student-employee who administered the vaccine had done so without diluting it. The result was a dosage more than five times the recommended amount, the complaint says. newsandsentinel.com

Post-COVID Return to Work
Apple tells employees to work at office 3 times per week starting in September

Apple employees who work in Santa Clara County near the company's California headquarters have been called back to the office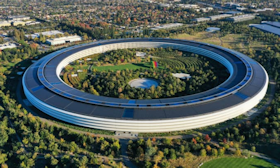 Apple employees who work in Santa Clara County near the company's California headquarters have been called back to the office starting in September, where they are expected to work three times per week, according to reports from Bloomberg and The Verge.

Apple employees will be asked to go into their offices on Tuesday and Thursday. Individual teams will pick an additional third day for in-person work.

The move is a sign that Apple remains committed to in-person work. Apple's culture has always heavily emphasized in-person meetings and demos, and it develops and sells hardware, which requires employees to be physically present.

Over the summer, Apple employees have been working from their offices two days a week. Apple had planned to move to a system in which employees would work from the office three days a week earlier this year before it delayed the move in May, citing rising Covid cases. cnbc.com

The Remote Work Debate Hits AT&T
AT&T workers fight return to office push: 'We can do the same job from home'

Long commutes to and from work, exorbitant childcare costs, ongoing concerns over exposure to Covid cited

The pandemic further exposed the issues in returning to office, from long commutes to and from work, exorbitant childcare costs, ongoing concerns over exposure to Covid-19 variants and now monkeypox, workers are pushing to keep working from home as an option as employers force a return to the office.

At AT&T, the world's largest telecommunication company, workers represented by the Communications Workers of America agreed to a work from home extension until the end of March 2023, but workers say the company is forcing many workers to return to the office much sooner than that, while other departments had already been forced back to the office by their managers.

James Bloch, an AT&T employee in Cleveland, Ohio, for 21 years, said the work from home option has been beneficial for workers' mental health, protection from Covid-19, productivity, attendance and carbon footprint. theguardian.com

What the CDC's updated COVID guidelines mean for travelers

NC's COVID state of emergency officially ends today after 2 years

Dealing with the Monkeypox Virus in the Workplace
---

Surveillance Industry Take Note
FTC Advance Notice for Proposed Rulemaking

FTC Business Alert
FTC undertakes inquiry into commercial surveillance practices & wants your insights


Commercial surveillance refers to the pervasive collection, tracking, and monetization of personal data. It's an enterprise that has proven astonishingly lucrative for platforms and other businesses, but often thrives in the shadows without the knowledge of the consumers whose personal information is their stock-in-trade. The FTC has announced an Advance Notice of Proposed Rulemaking – and a September 8, 2022, virtual public forum – to take a closer look into harmful commercial surveillance practices and lax data security. We want your input into the prevalence of those practices and ways to address potential harms to consumers.

But is law enforcement enough to protect consumers? The explosive growth in the information collection economy suggests it's time to take an in-depth assessment of how commercial surveillance affects the day-to-day lives of consumers and whether the current consumer protection set-up is sufficient to protect them from harm.

Read the Advance Notice for Proposed Rulemaking for details about the topics on the table. As the FTC undertakes this inquiry, we want your input. Once the Advance Notice runs in the Federal Register, you'll have 60 days file a public comment. And follow the Business Blog for more information about the September 8th virtual public hearing. ftc.gov

FTC's Commercial Surveillance and Data Security Public Forum
Thursday, September 8, 2022 | 2:00PM - 7:30PM

Event Description

The Commission is hosting a public forum regarding its Advanced Notice of Proposed Rulemaking (ANPR) on commercial surveillance and data security practices that harm consumers and competition. The public forum will include panel discussions and the public is invited to provide remarks.
This is a virtual event.

Members of the public must sign up on a first come, first serve basis for an opportunity to speak at the September 8 event, and the total number of speakers will be limited to ensure the event concludes on time.

Each commenter will be given two minutes to share their comments. Speaker registration will be available through Wednesday, August 31, 2022 at 8 pm ET.

This event will be recorded and submitted to the ANPR record. The Commission retains discretion to make public remarks available following the event on ftc.gov. ftc.gov

UK Regulators Clamping Down Hard
43% of UK retailers fined for video privacy breaches, according to survey

Retailers are being hit for their failure to protect customer and employee privacy in video footage, according to a nationwide survey of retailers from video security and privacy company, Secure Redact.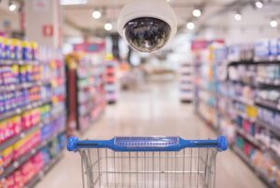 The survey asked 500 British retailers a range of questions relating to in-store use of video surveillance technology, the visual data privacy of customers, GDPR violations and more between May and June 2022.

43% of brands surveyed reported they had been fined for a violation of video surveillance GDPR legislation. Of these retailers, 37% reported paying an equivalent of 2% of their annual turnover, 30% said the fine amounted to 3% of annual turnover, and 15% said the fine was 45% of annual turnover. A staggering 33% of those fined had to close stores as a result of enforcement action.

In IFSEC Global's Video Surveillance Report of 2021, facial recognition and customer behavioural analysis were both included in the top three reasons why organisations are using video analytics – with loitering detection following behind in fourth place. The retail sector has been a popular market for AI and analytics in surveillance devices, with technology providing the ability for operators and store managers to pick out 'hotspot' areas and improve efficiencies in stock placement and queuing lines, for instance.

Similarly, UK retailers surveyed for Secure Redact intend to expand video surveillance technology use, such as wireless CCTV, facial recognition technology, queue monitoring or body cameras in-store. 94% of survey respondents already use at least one of these technologies, and all said they intend to use them more in future, highlighting that many companies are looking to use video surveillance for more than just security purposes.

"The rapid increase in mass-surveillance of UK shoppers represents a breach of personal privacy on a colossal scale, and the regulators appear to be clamping down hard." ifsecglobal.com
---

DHS Biometric & Identity Tech Center Dir. Arun Vemury On FRT's Gains & Needs
Facial recognition might work better with a dedicated capture device, like all other biometrics

The Department of Homeland Security's Science and Technology Directorate's (S&T's) podcast brought in the biometrics expert for a discussion focused on facial recognition.

Facial recognition would probably work better with images taken from a dedicated device, rather than one designed to capture good pictures of unrelated objects like landscapes, Arun Vemury said during a recent episode of the 'Technologically Speaking' podcast.

Their conversation covered the massive gains in algorithm design and performance that have made facial recognition so much more accurate than just a few years ago, and the potential to differentiate between identical twins with face biometrics. They delved into challenges of facial recognition around perception of the technology and overgeneralization, algorithmic bias and what constitutes acceptable variations in performance.

Then the discussion turned from algorithms to the cameras that capture images used in facial recognition.

"I think part of the challenge is, we've had, we take cameras, and we use cameras that are kind of general purpose, right?" Vemury points out. "The cameras we buy, can take photos of landscapes, can take photos of birds, can take photos of potted plants, any number of things. I think we need cameras that are designed to take really good photos of faces, and really better accommodate the diversity of human faces and human skin tones." biometricupdate.com

U.S. Attorney Announces $3.64 Million Settlement Of Civil Fraud Lawsuit Against Menswear Company And Its Manager For Underpaying Customs Duties Owed On Apparel Imported Into The United States
Wholesaler selling to retailers: Luchiano Visconti Loutie LLC d/b/a Luchiano Visconti ("LUCHIANO VISCONTI"), a New York-based company that imports and sells men's apparel to retailers, as well as its manager, SASHA HOURIZADEH ("HOURIZADEH"). The settlement resolves claims that LUCHIANO VISCONTI and HOURIZADEH (collectively, "Defendants") defrauded the United States by falsely underreporting to CBP the value of apparel imported from overseas in order to avoid paying customs duties owed on the goods. justice.gov

NY Bagel Company Owner Sentenced to 3.5 Years in Prison for Scamming Prospective Franchisees Out of Over $2 Million

The Safety Play
Starbucks returning CEO Schultz is giving staff active shooter training and shuttering 16 stores after employee safety complaints
Starbucks is also rolling out a number of new safety measures like giving store managers leeway to close restrooms, limit seating, reduce operations, and even change store layouts in response to safety concerns. In addition, Starbucks will also provide guidance to baristas on how to deal with an active shooter scenario and lessons on conflict de-escalation.

"You're seeing firsthand the challenges facing our communities—personal safety, racism, lack of access to healthcare, a growing mental health crisis, rising drug use, and more," U.S. operations leads Debbie Stroud and Denise Nelson wrote in a message to U.S. employees.

Starbucks officials told the Associated Press that the recent closures were in no way related to unionization efforts. "Opening and closing stores is part of our business operations. This is really rooted in safe and welcoming stores," a company official said. fortune.com

Good Case Made For Union Busting Mission
Howard Schultz intent on crushing Starbucks unionizing efforts
Howard Schultz was known as "a likable leader with a fantastic ability to relate to people" in his previous stints as Starbucks CEO. Many employees within the company now see Mr. Schultz as a divisive figure as he appears hellbent on busting up any dissent or union activity taking place in the chain's stores.

While Starbucks claims that stores are being closed for safety and security reasons, there is another reality at play: The company is locked in a fight to the finish with a surprisingly resilient nascent employee union movement. retailwire.com

Retail Sales Unchanged in July
US retail sales were flat in July as inflation takes a toll
The pace of sales at U.S. retailers was unchanged last month as persistently high inflation and rising interest rates forced many households to spend more cautiously. Retail purchases were flat in July after having risen 0.8% in June, the Commerce Department reported Wednesday.

America's consumers, whose spending accounts for nearly 70% of economic activity, have remained mostly resilient even with inflation near a four-decade high, economic uncertainties rising and mortgage and other borrowing rates surging. Still, their overall spending has weakened, and it has shifted increasingly toward necessities like groceries and away from discretionary items like home goods, casual clothes and electronics.

Though overall inflation remains painfully high, consumer prices were unchanged from June to July — the smallest such figure in more than two years. washingtonpost.com

Doing More with Less: EHS Today's 2022 National Safety and Salary Survey

Safety professionals share how they're getting by, what they're making and how they feel about OSHA in our annual state of the industry survey.

How much does an EHS professional make? How do safety leaders feel about the state of the industries they work in? Why do so many of them feel that they're constantly being asked to do more with less? What keeps them up at night?

Earlier this year, we conducted a survey of the EHS Today readership, and we asked all these questions — and more. All told, we received fully completed responses from 1,100 EHS professionals. ehstoday.com

July Retail Sales Show Consumers Still Shopping Despite Inflation

ThredUp lays off 15% of its corporate workforce as Q2 losses widen

QuikTrip Opens New Non-Gas Store With Amazon's Just Walk Out Tech


Quarterly Results

Walmart Q2 U.S. comp's up 6.5%, eCommerce up 12%, Globally total revenue up 8.4%
Sam's Club comp's up 9.5%
Intern. net sales up 5.7%

Home Depot Q2 comp's up 5.8%, U.S. comp's up 5.4%, sales up 6.5%

Target Q2 comp's up 1.3%, digital comp's up 9%, sales up 3.5%

Lowe's Q2 comp's down 0.3%, U.S. comp's up 0.2%, sales down 0.3%

TJX Companies Q2 U.S. comp's down 5%, net sales down 2%
Marmaxx Q2 U.S. comp's down 2%
Home Goods Q2 comp's down 13%
TJX Canada net sales up 22%
TJX Inter. net sales down 7.3%

---

Senior LP & AP Jobs Market
Senior Manager Asset Protection Analytics job posted for Kroger General Office in Cincinnati, OH


Develop/lead the Asset Protection (AP) Analytics team for the company. Communicate findings/recommendations to senior executives, divisions and Retail Operations, and Merchandising departments. Provide insights that drive AP standards across the company. Demonstrate the company's core values of respect, honesty, integrity, diversity, inclusion and safety. kroger.eightfold.ai

Loss Prevention Business Partner job posted for DHLeCommerce in Whittier, CA


The Loss Prevention Business Partner will conduct audits, investigations and training within their geographically assigned areas including Distribution Centers, 3rd party locations of regional carrier and vendor cross dock locations. Up to 30% on demand and/or scheduled travel as required. Role will be accountability for workplace safety/OSHA, TSA regulatory compliance, customer losses and physical security & systems. phg.tbe.taleo.net

---
---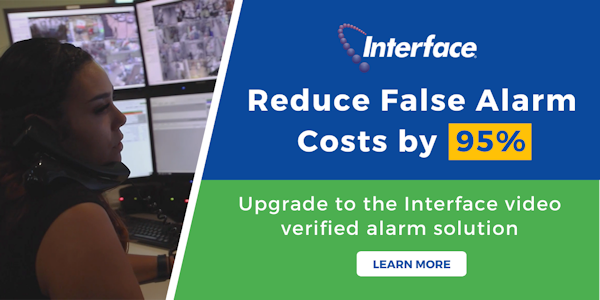 LP Solutions Podcast Featuring Interface Executives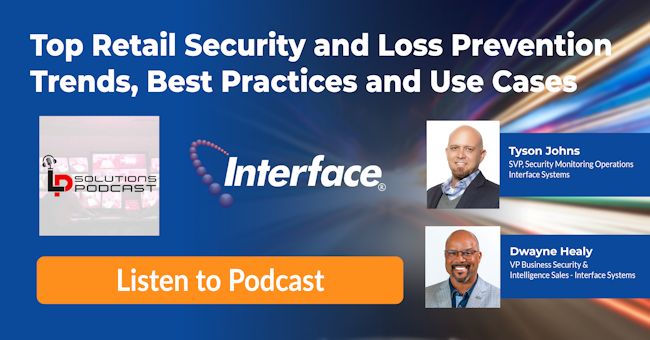 Interface security experts Tyson Johns and Dwayne Healy discuss Top Retail Security and Loss Prevention Trends, Best Practices, and Use Cases in this LP Solutions podcast.

Click here to listen to the podcast
---

Cybercriminals Cashing in on Back-to-School Shopping
Scammers Target Back to School Shopping Deals

Fraudsters are also targeting students and parents seeking financial aid and scholarships.

Deals offering discounts for buying school supplies and textbooks can lure students preparing for their return to the classroom since cyber criminals are keeping a watchful eye to prey on unsuspecting shoppers to steal their information.

Fraudsters are taking advantage of back to school sales and tax free holidays and sending phishing emails mimicking major retailers, Darren Guccione, CEO at Keeper Security, a Chicago-based provider of zero-trust and zero-knowledge cybersecurity software, told TheStreet.


Practicing good cyber hygiene is essential and students, teachers and parents should use strong, unique passwords and a password manager to avoid remembering all of them, Guccione said. One of the most common scams is sending phishing emails that appears to come from your favorite store.

Parents and teachers should speak about basic rules on how to tell if a link is authentic with their children and students and remind them that cyber criminals are always lurking online. One of the most important things is to have good communication between the parents and their kids and between teachers and their students," Guccione said.

Clicking on a link that is not secure or is a phishing attempt is common and should be discussed.

Refresh Cybersecurity Training

Educators, administrators and students need to undergo frequent cybersecurity training in order to keep cybersecurity best practices fresh in their minds, Joseph Carson, chief security scientist and Advisory CISO at Delinea, a Redwood City, Calif.-based provider of privileged access management (PAM) solutions, told TheStreet.

One rule of thumb is that before anyone clicks, they should stop and think PHISH, an acronym which offers a fun way to remember best practices to deter sophisticated cybercriminals, he said: Pause, Hover, Inspect, Source, Help. thestreet.com

Major Gaps in Incident Reporting
ENISA Report: Threat Landscape for Ransomware Attacks

Ifigeneia Lella of ENISA Calls Out Major Gaps in Incident Reporting

The European Union Agency for Cybersecurity recently published its "Threat Landscape for Ransomware Attacks" report, which analyzes 623 ransomware incidents in the EU, U.K. and United States from May 2021 to June 2022. ENISA cybersecurity officer Ifigeneia Lella describes how the attacks and attackers have adapted and evolved over that time.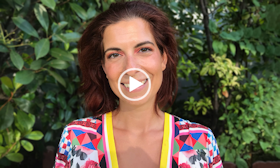 One concern from the findings is the lack of reliable data from targeted organizations to fully understand the ransomware problem or even know how many cases there are. Of the 623 incidents studied, it was not reported how the threat actors gained initial access in 594 of them, which is an overwhelming 95.3%.

Lella is hopeful that the arrival of the revised Network and Information Security Directive 2 in the EU and the enhanced notification provisions for security incidents will support a better understanding of relevant incidents.

In a video interview with Information Security Media Group, Lella discusses:



●

Highlights from ENISA's latest research;


●

Strategies that businesses can use to better protect against ransomware attacks;


●

How ENISA is exploring ways to improve the reporting of cyber incidents. govinfosecurity.com

The 12 biggest data breach fines, penalties, and settlements so far

Hacks and data thefts, enabled by weak security, cover-ups or avoidable mistakes have cost these companies a total of nearly $4.2 billion and counting.

1. Didi Global: $1.19 billion
2. Amazon: $877 million
3. Equifax: (At least) $575 Million
4. T-Mobile: $350 million
5. WhatsApp: $255 million
6. Home Depot: ~$200 million
7. Capital One: $190 million
8. Uber: $148 million
9. Morgan Stanley: $120 million (total)
10. Google Ireland: 102 million
11. Yahoo: $85 million
12. Capital One: $80 million csoonline.com

Black Hat Postmortem: Geopolitical Risks and Complexity on the Rise
Last week's Black Hat USA 2022 conference solidly framed the cybersecurity issues IT and network managers are facing. From the keynotes throughout the conference sessions, the message was clear. Security challenges are increasing, and the complexity of modern applications and infrastructures makes it all the more harder to secure networks and defend against attacks.

Some areas are out of the control of networking managers. Yet, they must be prepared to deal with the consequences. A prime example is the rise of geopolitical risks in the last year.

Industry trends increase risks and challenges

Throughout the conference, speakers noted the increased risks due to digital transformation and the move to cloud. Both accelerated due to Covid. networkcomputing.com

Two Va. Men Convicted of Laundering $13M in Proceeds from Business Email Compromise Schemes

Foreign National Faces Federal Charges for Wire Fraud, Money Laundering and Aggravated Identity Theft Related to 5 State Business Email Compromise Schemes
---


Amazon vs. FTC
Amazon accuses FTC of harassing executives including Jeff Bezos & Andy Jassy

Amazon hits out at US regulator's tactics in probe into Prime membership scheme


Amazon has accused the US Federal Trade Commission of harassing its top executives, including founder Jeff Bezos and chief executive Andy Jassy, as part of a probe into the ecommerce group's Prime membership scheme.

Since March 2021, the regulator has been investigating whether Amazon uses deceptive techniques to lure customers into signing up for Prime, the subscription service that offers free delivery and other benefits at a cost of $139 a year.

The FTC is also examining whether Amazon unfairly complicates the process for customers who want to cancel their membership.

In a filing from August 5 that was made public by the regulator on Monday, Amazon said the investigation had become "unduly burdensome" on employees and executives after at least 19 were served individual subpoenas — or Civil Investigative Demands — to give evidence.

The company called for the FTC to "quash or limit" the demands, which it alleged served no other purpose other than to "harass Amazon's highest-ranking executives and disrupt its business operations".

Amazon said briefing Bezos and Jassy to testify on "granular" details would be a "tremendous burden on them". At a minimum, the company said the deadline to provide the information should be extended.

Amazon said the sudden demands followed months of inactivity from the FTC and alleged the company and its executives were given just a few weeks to comply. It added that the FTC had circumvented Amazon's legal team to serve the subpoenas directly to the individuals, creating "confusion" and "delay". ft.com

More Amazon Walkouts
Amazon workers at California air hub walk off job
Workers at Amazon's San Bernardino air hub in Southern California walked off the job Monday in protest for better wages and working conditions.

Why it matters: More than 150 people participated in the walkout as part of the first coordinated labor action in Amazon's growing air cargo network, according to the Washington Post.

Yes, but: Amazon contested the figure. Spokesperson Paul Flaningan told WashPost some 74 employees participated in Monday's action.

Driving the news: The workers, who are independently organized, are demanding a $5 an hour pay increase, improved health and safety standards and an end to what they described as "retaliation at the warehouse," according to a statement from Inland Empire Amazon Workers United. axios.com

DTC's very bad, no good earnings week

Brands laid off staff, cut guidance and accumulated losses in a tougher operating environment. A select few continued to thrive.

The DTC space has been colored lately by a slew of layoffs at top players, with Glossier, Allbirds and Warby Parker all letting go of employees within weeks of each other. They're not alone: Other retail darlings like Shopify and Klarna, and even mass merchant Walmart, have made cuts to their workforce in recent months amid decelerating e-commerce trends and record inflation. retaildive.com

StyleScan is Using 3D Technology to Improve Online Shopping
---
Stamford, CT: Man connected to viral video of brazen Oxford store theft facing additional charges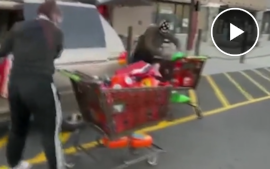 Police say a man was arrested for his involvement in a brazen theft at a store in Oxford is facing additional charges in connection to similar thefts. Nasif Muhammad was arrested by Wilton officers who issued a warrant for his arrest at Stamford Superior Court for a shoplifting incident that occurred at a local grocery store last year. Police say an investigation found that Muhammad was part of an organized retail theft group that was active throughout the State of Connecticut. In the present investigation, retail goods stolen were laundry detergent, paper products, and seafood for an approximate loss of $836.76. An alleged co-conspirator of Muhammad's, James Hill, was previously arrested for his involvement in the same shoplifting incident in Wilton. Police say Muhammad is currently incarcerated. A viral video of a brazen Oxford store theft back on Nov. 9, 2021, showed Muhammad, Hill, and another suspect, Brandy Quadrato, load two vehicles full of stolen merchandise as store employees and customers watched in shock. All three were arrested and charged. bronx.news12.com

Columbus, OH: Police searching for suspects who stole Lego Star Wars from Meijer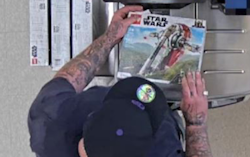 Columbus police are searching for two suspects who stole LEGO Star Wars sets from Meijer. Police said the two suspects stole from the Meijer located on Hilliard Rome Road. An asset protection detective at Meijer witnessed a man use a fake bar code while scanning each LEGO set at a self-checkout, police said. After scanning the items, the price for each LEGO set changed to 99 cents. The man paid with cash and then left the store with another woman. According to police, the suspects left the area in a blue sedan. Loss Prevention Specialists from several nearby retailers have reported similar incidents where a man and woman attempted to steal LEGO sets from area stores. myfox28columbus.com

Madison, WI: Home Depot Thief arrested, attempting to break-into a home
Police say they arrested one of two people who were wanted for retail theft. Officers had been looking for Allen Vasquez Rodriguez for a burglary at the Home Depot on Verona Road. Tuesday night, police say they were alerted that Vasquez Rodriguez was again inside the store, trying to steal merchandise. Police say he left the store and drove off. When officers tried to pull him over, they say Vasquez Rodriguez ran off. Vasquez Rodriguez was later arrested on Chalet Gardens Court in Fitchburg while trying to get into a home. wkow.com

Okaloosa County, FL: 3 charged in string of Hibbett Sports thefts
Three people from Montgomery are behind bars for a string of Hibbett Sports thefts in Northwest Florida. Three Hibbett Sports stores in Okaloosa County were robbed on June 1, 2022, including the store near the Destin Commons for more than $4,000. wkrg.com

Update: Maplewood, MN: Suspect in Best Buy 'grab & run' thefts avoids prison
Ramsey County Judge John Guthmann asked 19-year-old Shaimee Robinson-Love at her sentencing Tuesday why she thought it was OK to take part in the mass grab-and-run theft of more than $7,300 worth of electronics from a Best Buy store in Maplewood on last year's Black Friday. Robinson-Love, who was one of six suspects charged with felony aiding and abetting theft, told the judge she had surrounded herself around the "wrong people" and "fell into a hole." "The way you can get out of the hole … it's a saying that I sometimes use: new faces, new places," Guthmann responded to Robinson-Love, of St. Paul. "You go back to the same places, hanging out with the same faces, you end up back here in court." Guthmann then accepted a plea agreement that Robinson-Love made with prosecutors in June, staying any imposition of prison time, and instead sentencing her to supervised probation for three years and 36 days to serve in the county workhouse with credit for 36 days. Guthmann noted how he could have disregarded the plea deal and sent Robinson-Love to prison because she violated her pre-sentence obligations by being charged with gross misdemeanor theft at the Mall of America Macy's on Aug. 8. "You blew the plea deal by picking up a new charge," Guthmann told her. "So I have a right to send you to prison right now for a year." Instead, Guthmann added an order that she complete 80 hours of community work service. According to the criminal complaint, around 6 p.m., Nov. 26, the group went to the Best Buy in Maplewood. They grabbed TVs, tablets, hoverboards and other electronic devices valued at $7,356 and left the store without paying for them. The group also hit Best Buy stores in Burnsville and Blaine the same day. The total value of the items stolen from the three stores was $26,138. They also struck a Dick's Sporting Goods store in Richfield. news.yahoo.com
---
---

---

Shootings & Deaths
Mesa, AZ: Suspect stabbed man to death outside QuikTrip because he 'wanted to kill him,' police say
A Mesa man has allegedly confessed to fatally stabbing a man dozens of times near a QuikTrip store and stealing the victim's tablet. Roberto Villareal-Suarez, 38, was arrested Sunday on suspicion of murdering 46-year-old Jose Feliciano near University Drive. According to Mesa police, the victim was found lying in a pool of his blood in the roadway after he sustained at least 50 stab wounds across his chest, torso and back. The incident took place early Friday morning. Investigators followed a blood trail that led them to an empty box for a tablet device and several other miscellaneous items. Video surveillance footage recorded at the nearby QuikTrip store allegedly captured the victim getting into a physical altercation with the suspect. The victim was seen attempting to stand up after the stabbing before he eventually collapsed in the middle of the traffic intersection, court records show. The suspect allegedly told police he stabbed the victim several times because he "wanted to kill him." Villareal-Suarez claimed he took the victim's knife and used it to kill him before stealing his tablet. 12news.com

Kansas City, MO: One dead in double shooting outside Kansas City convenience store Monday night
One person died in a double shooting Monday night outside a Kansas City convenience store, according to police. Officers responded just after 11:30 p.m. to the Top Spot at 2640 Brooklyn Avenue, where they found two people with gunshot wounds outside the store, said Officer Donna Drake, a spokeswoman with the Kansas City Police Department. Police performed life-saving measures on one of the victims until emergency medical crews arrived, Drake said. They declared the person dead at the scene. kansascity.com

Decatur, IL: Murder charges dismissed in death of liquor store owner
Charges have been dismissed against a man accused of murdering a Decatur liquor store owner. John M. Betscher, 63, was found dead on the floor of Jb's North, a liquor/convenience store, in November of 2020. Macon County Coroner Michael Day said Betscher died from multiple gunshot wounds to the neck, left shoulder, and back. Dangelo D. Foster was arrested for Betscher's murder in February of 2021. On Tuesday, the state asked for the charges against Foster to be dismissed without prejudice. The judge granted the motion. The state can still decide later to refile the charges if they see fit. While the murder charges were dismissed, Foster did plead guilty on Tuesday to aggravated fleeing or attempting to elude a peace officer, a Class 4 felony. The sentencing for that offense is set for September 1. newschannel20.com

Macon, GA: Family of murder victim files lawsuit against Macon convenience store
A Macon family says illegal gambling and a lack of security caused a fatal shooting at an east Macon story last year. In April 2021, Greg Watkins was shot and killed outside the Quick Serve store on Emery Highway. The Watkins family has filed a wrongful death suit against the store owners for negligence and racketeering. They say the gambling machines at the store led to robberies and violence there. They claim the owners did not do enough to stop it. They filed the lawsuit last week in Bibb County Superior Court. Former District Attorney David Cooke is representing Watkins' family. Since Watkin's death, the Quick Serve has been the site of another shooting last July that left a man in critical condition, a homicide in February and an armed robbery two weeks ago. 13wmaz.com

---

Robberies, Incidents & Thefts
North Charleston, SC: Man charged with stabbing at North Charleston C-Store
North Charleston Police say a man is facing charges in an early-morning stabbing. Richard Lamont Harrison, 31, is charged with attempted murder and possession of a weapon during the commission of a violent crime. Police responded to a convenience store in the 1600 block of Remount Road at approximately 7:41 a.m. to a report of a disturbance. Officers found a man who had been stabbed in the neck. The man was taken to an area hospital for treatment. Harrison, who investigators identified as a suspect in the stabbing was later arrested at an abandoned property on Shelton Street. In addition to the charges related to the stabbing, police say he was also wanted on an outstanding strong arm robbery arrest warrant stemming from an incident on Aug. 6 on Remount Road. live5news.com

Austin, TX: Jewelry store unable to get in contact with APD detectives following break-ins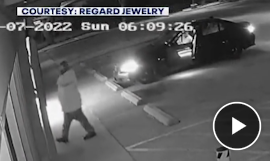 The owners of four Austin businesses believe the same man has broken into, or attempted to break into, their stores this month. They said they haven't seen much action by Austin police after reporting the crimes. There is surveillance footage of the man, and he even left behind a receipt with a name on it for tools he used for one of these break-ins at a shop. Still, owner Daniel Schwieterman said he hasn't been able to get a response from police. "I mean, people rely on us to keep their stuff safe. And when you have somebody break in, and makes us kind of look bad, and even though we're not completely covered on everything, but, you know, the customer sees that, and they'll be like, 'well, I'm not taking my stuff there,'" said Aaron Jamison, Schwieterman said he got an alert around 7 a.m. Sunday that the business alarm was going off. "A gentleman, pulled up in the parking lot in his BMW, got out with tools, walked past our front door, went to a window that was sealed real quick with a screwdriver, pulled the seal out, busted the window and tried to break into the bars," said Schwieterman. When the thief couldn't get inside, he went next door to a dentist's office where he had better luck. After contacting the local jeweler's committee, Schwieterman learned the man broke into three other shops, even leaving behind a receipt for tools with a name on it. fox7austin.com

Houston, TX: Violent robber receives massive sentence for multiple crimes
A 27-year-old Honduran national who illegally resided in the Houston area has been ordered to prison for 29 years, announced U.S. Attorney Jennifer B. Lowery. Matute was part of a robbery crew that was involved in several crimes, to include two violent robberies during which they brandished firearms. One occurred at the A1 Flea Market in Houston. There, the crew handcuffed a security guard and proceeded to kick him while down. They then robbed two separate booths and pointed guns at multiple individuals. At the hearing today, the judge commented on how en route to the robbery, the crew had also carjacked an individual at gunpoint. Matute had also been convicted for his role in the robbery of the R&R Pawn Shop in January 2017. During that robbery, the crew pointed guns at employees' heads before breaking the glass and stealing multiple items to include expensive Rolex watches. justice.gov

St. Louis, MO: Man sentenced to 12 1/2 years for 5 Gas Stations and a Walgreens robbery, gun charges

Orlando, FL: Apopka Man Sentenced To More Than Seven Years For 7-Eleven Robbery And Aggravated Identity Theft

Columbia, SC: Federal Indictment Returned for Theft of Guns from Walmart

Memphis, TN: Man Sentenced to Over 8 Years in Federal Prison After Being in Possession of a Firearm During an Attempted Robbery

Newark, NJ: Four Union County Men Charged with Armed Robbery of Gas Station

St. Paul, MN: Man Indicted for Multiple Armed Robberies of University Avenue Grocery Stores

---

Fire/Arson
Los Angeles, CA: Woman Starts Fire in 7-Eleven After Piling Items in Front of Entrance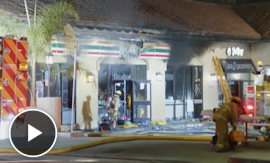 A woman was arrested after holing up inside a 7-Eleven in Los Angeles' Mid-Wilshire area, stacking merchandise in front of the entrance and starting a fire inside the store. The standoff began at about 9:30 p.m. Monday near the intersection of West Olympic Boulevard and South La Brea Avenue. Authorities responded to reports of a disturbance at the store and discovered a woman armed with a knife piling items against the front door. Video showed flames erupting from inside the store later Monday night. Flames caused extensive damage inside the store and near the entrance. Police eventually took the woman into custody. No injuries were reported. A store employee was rescued from the burning store by arriving Los Angeles Fire Department firefighters, who quickly extinguished the fire. nbclosangeles.com
● AT&T – Elmhurst, IL – Armed Robbery
● Auto – Mobile County, AL – Burglary
● C-Store – North Charleston, SC – Armed Robbery
● C-Store – Rowland Heights, CA – Armed Robbery
● C-Store – Logan, UT – Burglary
● C-Store – Indianapolis, IN – Armed Robbery
● C-Store – Tampa, FL – Armed Robbery
● C-Store – Tempe, AZ – Armed Robbery
● C-Store – Exeter, PA – Armed Robbery
● Dollar - Tabor City, NC – Armed Robbery
● Gas Station – Bozeman, MT – Burglary
● Jewelry – Lake Jackson, TX - Robbery
● Jewelry – Cypress, TX – Robbery
● Jewelry – Dunwoody, GA – Robbery
● Jewelry – Nashua, NH – Robbery
● Jewelry – St Petersburg, FL – Burglary
● Restaurant – Ewa Beach, HI – Burglary (Subway)
● Restaurant – Cambria County, PA – Burglary
● Restaurant – Staten Island, NY – Burglary
● Restaurant – Los Angeles, CA – Burglary
● Restaurant – Calabasas, CA – Burglary
● Restaurant – Agoura Hills, CA – Burglary
Daily Totals:
• 12 robberies
• 10 burglaries
• 0 shootings
• 0 killed

---

None to report.

Submit Your New Hires/Promotions
or New Position
See all the Industry Movement
---




Feature Your Job Here For 30 Days -
70% Aren't On The Boards
Post your job listing
---
Featured Job Spotlights
An Industry Obligation - Staffing
'Best in Class' Teams

Every one has a role to play in building an industry.
Filled your job? Any good candidates left over?
Help your colleagues – your industry - Build 'Best in Class' teams.

Refer the Best & Build the Best
Quality – Diversity – Industry Obligation

---

VP, Asset Protection & Retail Operations
Washington, D.C.
The candidate will oversee the development of innovative strategies, programs and solution which help retailers mitigate loss and reduce total retail risk; Direct oversight of the NRF Loss Prevention Council and Retail Operations Council...



National Account Sales Executive
Remote Opportunity
Interface is seeking a talented National Account Sales Executive to join our diverse, highly motivated sales team.  This individual will propose, advance the sales process, close and support the sale of our managed Access Control, Intrusion & Interactive Alarm monitoring portfolio, IP video products, and industry leading Business Intelligence solutions with a focus on the large, multi-site U.S. businesses and targeted verticals...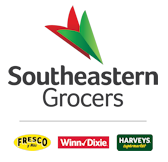 Business Continuity Planning Manager
Jacksonville, FL - posted August 5
Responsible for developing, implementing and managing the company's Business Continuity (BCP) and Life Safety Programs to include but not limited to emergency response, disaster recovery and site preparedness plans for critical business functions across the organization. In addition, the position will develop and lead testing requirements to ensure these programs are effective and can be executed in the event of a disaster/crisis....




Asset Protection Manager
Beloit, WI - posted July 19
We are looking for individuals with an Asset Protection background and who understand physical security processes, access control, CCTV systems, emergency and critical response procedures, and safety and awareness programs. You will play a critical role in the execution of all Asset Protection and Safety procedures...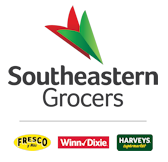 Region AP Manager (Florida - Treasure Coast Market)
Jacksonville, FL - posted June 17
Responsible for managing asset protection programs designed to minimize shrink, associate and customer liability accidents, bad check and cash loss, and safety incidents for stores within assigned region. This position will develop the framework for the groups' response to critical incidents, investigative needs, safety concerns and regulatory agency visits...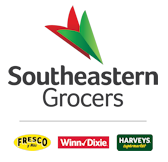 Regional Safety Manager – South Florida Region
Jacksonville, FL - posted June 17
This position will manage the safety program for an assigned group of stores that is designed to minimize associate and customer accidents. This includes reviewing and recommending loss control strategies, ensuring program conformance to applicable laws and regulations, preparing required reports, and monitoring and evaluating the program activities in stores...



Corporate Risk Manager
Seattle, WA / Tacoma, WA / Portland, OR - posted June 14
Summary of Role and Responsibilities: A proactive approach to preventing losses/injuries, whether to our employees, third parties, or customer's valuables. They include but are not limited to cash in transit, auto losses, or injuries....



Corporate Risk Manager
San Diego, CA / Los Angeles, CA / Ontario, CA
- posted June 10
Summary of Role and Responsibilities: A proactive approach to preventing losses/injuries, whether to our employees, third parties, or customer's valuables. They include but are not limited to cash in transit, auto losses, or injuries....



Corporate Risk Manager
Atlanta, GA / Birmingham, AL - posted June 10
Summary of Role and Responsibilities: A proactive approach to preventing losses/injuries, whether to our employees, third parties, or customer's valuables. They include but are not limited to cash in transit, auto losses, or injuries....



Physical Security Operations Center Leader
Columbia, MD - posted June 8
The primary purpose of this role is to partner, lead and manage a Central Station/Physical Security Operations Center driving operational execution and enhancements to ensure effectiveness and a positive customer experience. This individual is also responsible for leading a team of operators providing professional and accurate responses...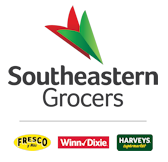 Region Asset Protection Manager–Southwest Florida
Fort Myers, FL - posted May 12
Responsible for managing asset protection programs designed to minimize shrink, associate and customer liability accidents, bad check and cash loss, and safety incidents for stores within assigned region. This position will develop the framework for the groups' response to critical incidents, investigative needs, safety concerns and regulatory agency visits...



Loss Prevention Specialists (Store Detective)
Albany, NY; Hyannis, MA; Burlington, VT; Hartford, CT
- posted May 6
Detect and respond to external theft and fraud by working undercover within the store(s) you are assigned to. Working as a team with store management and associates in combating loss in the store(s). Developing and analyzing external theft trends, utilizing information in company reports and information gathered from store management and associates...

Retail Asset Protection Associate
Medford, MA; Brockton, MA; East Springfield, MA
- posted May 6
The Asset Protection Greeter role is responsible for greeting all customers as they enter the store, ensuring that customers see the Company's commitment to provide a safe and secure shopping environment, as well as deterring theft, shoplifting, or other dishonest activities...



Loss Prevention Supply Chain Manager
Fresno, CA - posted April 25
The Loss Prevention Manager, Supply Chain (LPMSC) drives shrink improvement and profit protection activities for an assigned distribution center (DC), its in-bound and outbound shipping networks and its third party pooling centers...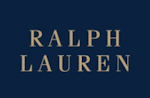 Asset Protection Lead (Regional), Atlanta/Carolinas
Atlanta/Charlotte - posted April 22
Responsible for the protection of company assets and mitigation of risk. Effectively communicates, trains, implements, and monitors all aspects of Asset Protection programs in assigned markets. These programs include Tier Shrink Reduction Strategy, training and awareness, store audits, investigative initiatives, profit protection, health and safety and budgetary compliance...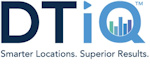 Regional Loss Prevention Auditor
Multiple Locations - posted April 20
The Regional Loss Prevention Auditor (RLPA) is responsible for conducting operational audits and facilitating training meetings in our clients' locations. The audit examines operational controls, loss prevention best practices, and customer service-related opportunities...



Business Manager
Dallas/Fort Worth Area, TX - posted April 6
Sapphire Risk Advisory Group is seeking a Business Manager to work in the company's Dallas-area office in a W2 position and will closely partner with other members of the team to manage projects and communicate with contractors, vendors, and clients...
---

Featured Jobs

---

---

Seems like the longer a process goes, the harder it is for everyone to stay focused on the initial purpose and maintain the enthusiasm as when it began. Time and difficulty have their impact, but maintaining the passion and enthusiasm is up to each person. With the last step seemingly the easiest, it is usually the most critical step of all and many tend to approach it as if it is a mere formality when, in reality, that last step can be the biggest and, if you do not watch out, it could be a step right off the cliff.


Just a Thought,
Gus



(content subject to approval)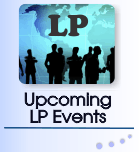 ---

Recruiting?
Get your job e-mailed to everyone... everyday
Post on our Featured Jobs Board!
Not getting the Daily?
Is it ending up in your spam folder?
Please make sure to add d-ddaily@downing-downing.com to your contact list, address book, trusted sender list, and/or company whitelist to ensure you receive our newsletter.
Want to know how? Read Here



36615 Vine Street, Suite 103
Willoughby, OH 44094
440.942.0671
copyright 2009-2019
all rights reserved globally