---

Violence, Crime & Protests

112 Security Officer Deaths in 2021, Including 53 Murders by Gunfire
23 Security Officers Charged in Excessive Use-of-Force Incidents
During the last 19 days, twenty-three private security officers have been charged in excessive Use of Force incidents, including three cases of alleged murder and an incident where an armed security officer commanded his dog to bite a man who had been calling him obscene names.

Kevin Lawton, Gregory Livingston, and Marcus D Johnson are all charged with second-degree murder in three different fatal shootings that the security officers were involved in. The cases of two other fatal shootings involving private security officers this past weekend is in the hands of the district attorney's office which may decide to either charge the shooters or send their cases to a grand jury for an indictment.

A Securitas security officer was arrested after chasing a man from an apartment complex while shooting at him and an Allied Universal security officer was charged felony aggravated assault after knocking a man unconscious and punching in the head while he was laid out at a SEPTA light rail station. A NYC security officer was arrested for stabbing his supervisor five times during a confrontation at the New York University.

During this time, private security officers fatally shot 9 persons. All incidents occurred while the security officer was working and on duty. This year, thirty-three security officers have been charged in fatal shootings. As of today, there have been 53 Security Officers Murdered by Gunfire and 112 on-duty security officer deaths. privateofficerbreakingnews.blogspot.com

'Alarming Robbery Trend' in Oakland, Calif.
Oakland leader urges Newsom to declare state of emergency over violent crime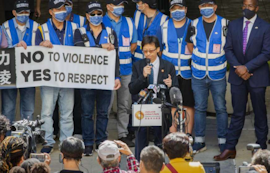 The president of the Oakland Chinatown Chamber of Commerce on Tuesday called on Gov. Gavin Newsom to declare a state of emergency in the wake of robberies and assaults in Oakland.

In a letter, Carl Chan urged the governor to declare the emergency and to send California Highway Patrol and other state law enforcement authorities to Oakland. Chan was joined by members of the Oakland Chinatown Blue Angels Volunteer Patrol Team and Oakland City Councilmember Loren Taylor at the news conference.

The event followed a robbery and shooting in Chinatown on Saturday that reportedly left two Good Samaritans injured. The attack was part of what the Police Department in a Facebook post Monday called "an alarming trend in robberies."

Some Oakland Chinatown merchants have already turned to armed private security guards in response to unease over violence and robberies in the neighborhood.

Homicides spiked to 78 as of Aug. 8, compared with 54 by the same date last year and 49 by that date in 2019, police data shows. The numbers of assaults with a firearm and carjackings were roughly double the mid-2019 tally, although robberies of all categories were on par with pre-pandemic numbers.

But some Oakland politicians and community members say more policing won't address the issue, arguing instead that the city needs better social services and needs to focus on violence prevention. sfchronicle.com

Progressive Prosecutor Turning Blind Eye to Low-Level Offenders?
Chicago's top prosecutor Kim Foxx defends policy amid wave of violence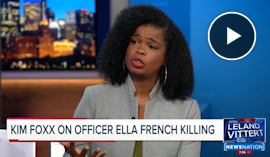 Chicago's top prosecutor Kim Foxx defended her policy of prioritizing resources away from low-level offenses after records revealed the man suspected of killing Officer Ella French was on probation.

"There are thousands of people who are on probation every single year," Foxx said. "What we saw with Ella French was tragic, but for the thousands of others who are on probation who do not pick up a gun, who do not kill in cold blood, to suggest that probation is not the answer I think is a bit short-sighted."

"Ella French died trying to protect the very neighborhoods that Kim Foxx has littered with criminals because she feels it's the right human thing to do," said John Catanzara, president of the Chicago Fraternal Order of Police.

"Kim Foxx has never tried a murder case," Catanzara said. "She wouldn't even know the inside of a courtroom if she fell into it. She's just a political hack, who literally uses race to get reelected. She has no competency."

Foxx defended her office amid a wave of violence in the city. "I came into office in 2016, which was an incredibly violent year in Chicago, the most violent we've seen in 20 years," she said. "And in 2017, 2018 and 2019, those violent crime numbers went down, homicides went down."

From 2019 to 2020, homicides were up 50%.

"We're in a global pandemic, unlike anything we've seen in any of our lifetimes, which led to a terrible economic downturn, people being confined to their homes," Foxx said. "The issues related to gun violence are connected to economic disinvestment, are connected to poverty, are connected to a lack of access to educational resources." newsnationnow.com

A Crisis Of Violence In Chicago
Looking At Mayor Lori Lightfoot's Record On Crime
CBS 2 dug into city crime data in the three years prior to Lightfoot taking office. In 2016, 4,321 people were shot in Chicago. Three years later that number dropped to 2,664. With 1,657 fewer victims, that was a 38% drop.

But as 2019 gave way to 2020, the first full year for the new mayor, the trend line was about to reverse sharply. In Chicago in 2020, 4,135 people were shot — nearly 1,500 more victims than the year prior and a jump of 36%. Through July of 2021, Chicago has seen 2,528 people shot. That is 10% more than the same stretch last year.

In an interview she gave last month to The New York Times podcast "SWAY," Lightfoot frames these trend reversals as a result of the pandemic. "Prosecutor, courts, jails reatreated. Our Cook Court system for crime trials still hasn't fully reopened," she said.

And Chicago is not alone. In the first half of 2021 New York has seen a 99% jump in shootings compared to pre-pandemic 2019. Nationally, the Council on Criminal Justice says the nation has seen a 42% jump in homicides in the first hall of 2021 as compared to 2019. chicago.cbslocal.com

$6M Crime-Fighting Plan
Houston, Harris County leaders introduce $6 million proposal to reduce crime

The proposal from Harris County Commissioner Rodney Ellis would focus on "health-based strategies" to address root causes of violence.

As law enforcement continues to fight a violent crime surge in Houston and Harris County, local leaders are adding health-based strategies focused on prevention.

The Harris County Violence Interruption Program proposed by Harris County Commissioner Rodney Ellis adds the healthcare system as an additional "crime-fighting tool," Harris County Judge Lina Hidalgo explained at a news conference on Monday.

Healthcare workers will identify early warning signs of potential gun violence and attempt to address them before it's too late.

"The program will enlist community leaders to help us fight back at the neighborhood level," Hidalgo said. "Basically, to try and stop violence before it happens."

The initiative also includes the Holistic Alternative Responder Team (HART) made up of healthcare workers trained to respond to non-violent calls dealing with issues like mental health, substance abuse and homelessness.

She said the $5 million HART initiative will free up law enforcement to focus on violent crime. Ellis said Denver's HART members answered 30% of police calls over a six-year period.

He said Harris County joins cities -- including New York, San Francisco and Chicago -- in adding health-based interventions to address crime. khou.com

Tracking Criminals Using Facial Recognition & Social Media
How police monitor social media to find crime and track suspects
Police are scrolling through social media to find crime and check up on potential suspects, raising concerns about surveillance in an increasingly online world.

Monitoring public posts on platforms like Facebook, Twitter, and Instagram is a common way police departments across the country collect information about individuals or specific types of activities. Representatives of the Michigan State Police and Detroit Police Department said officers manually search public posts and also feed social media photos to facial recognition algorithms that hunt for similarities between millions of faces collected in police databases.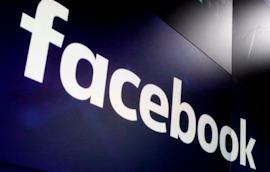 If your privacy settings are set to "public," bet on law enforcement being able to access your profile. There are some basic things people can do to protect their online privacy, like setting your profile to "private," turning off location sharing, restricting which friends can tag you in photos and limiting the amount of personal information shared on your profile.

A July report to Detroit's Board of Police Commissioners showed social media photos were used in 35% of facial recognition investigations this year. The images were used to search for matches in the DPD database and identify possible suspects.

Civil rights groups worry that the implications of social media monitoring can be disproportionately used against minorities, activists and young people.

Facial recognition technology also remains controversial because flawed algorithms sometimes misidentify people with darker skin. Facial recognition software caused the wrongful arrest of at least two Black men in Michigan.

Critics argue that collecting the faces of millions of Americans, including many who didn't commit a crime, opens more people up to being misidentified. However, law enforcement groups say facial recognition technology is a valuable crime-fighting tool when used correctly. mlive.com

Nashville, TN: Community 'violence interrupters' work to stem rising crime

Tucson seeing significant increase in youth committing violent crimes

Providence police officials say city is seeing a spike in violent crime

Fort Wayne, IN: Violent crime down 46% in first half of year, sexual assault up 57%


I've heard about defunding – but this is ridiculous
And they're complaining about response times!

---

COVID Update

353.2M Vaccinations Given
US: 37M Cases - 635.2K Dead - 30M Recovered
Worldwide: 205.7M Cases - 4.3M Dead - 184.6M Recovered

Former Senior Loss Prevention Executive
Know of any fallen LP exec? Let's remember & recognize.

Private Industry Security Guard Deaths: 285
Law Enforcement Officer Deaths: 336
*Red indicates change in total deaths


The American South Has Turned into One Giant COVID Hot Spot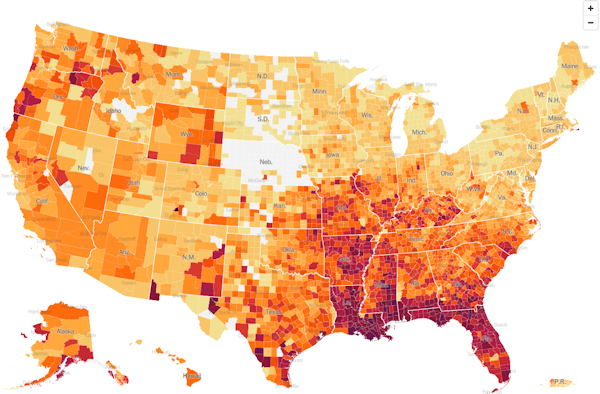 Worst Outbreak in the Country
Florida hospitals are overrun as state fights one of the worst outbreaks in the U.S.

Hospitals across Florida are now being pushed to the limit as the state fights one of the worst Covid-19 outbreaks in the nation, fueled by the delta variant.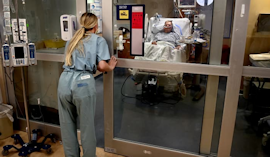 Dr. David Wein, an emergency medicine physician at Tampa General Hospital in Florida, said the Covid-19 outbreak there is the most severe he and his colleagues have witnessed since the pandemic began.

Hospitals across Florida are now being pushed to the limit with ICU beds filling up and providers struggling to find enough staff to care for patients as the state fights one of the worst Covid-19 outbreaks in the nation, fueled by the highly contagious delta variant.

Florida's surge in cases comes as Republican Gov. Ron DeSantis continues to resist calls from the Biden administration and state advocacy groups to enforce mask mandates and other pandemic-related measures to help contain the massive outbreak. He signed an executive order and law in May that lifted all Covid restrictions across the state and permanently blocked local officials from enacting new ones starting July 1.

"Everyone is working at full capacity and then some, and it feels like we've been that way for a long time," Wein said Tuesday in a phone interview. He added the hospital was beginning to run low on nurses. "It's hard to see the light at the end of the tunnel right now." cnbc.com

No Mask or Vaccine? No Service
Philly Businesses Ordered to Require Masks or Vaccines for Customers

"The science is clear: these measures will protect Philadelphians and save lives," Mayor Jim Kenney said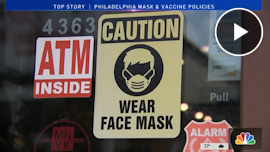 Philadelphia businesses must now require masks or proof of vaccination from employees and customers, while large outdoor events with no seating will also need to implement masks as the city updates its coronavirus guidance.

Businesses that require all staff and customers be fully vaccinated will not be subject to the masking rule, Acting Health Commissioner Dr. Cheryl Bettigole announced Wednesday. The new guidelines, which took effect at midnight Thursday, come as COVID-19 infections rise again across the country, driven largely by the more transmissible delta variant and a struggle to get people vaccinated.

Businesses that opt for requiring proof of vaccination will need to check vaccine cards – either the paper card issued by vaccine providers or a photo of said card – at the door, Bettigole said. Business owners who choose the proof of vaccine option will be subject to fines if they do not check customers' status.

The city will put out guidance to show workers how to check someone's vaccination card, Bettigole said. nbcphiladelphia.com

COVID Forces More Store Closures
Saraland, Fairhope Walmart stores closed due to COVID-19
Two area Walmart stores, one in Saraland and one in Fairhope, Ala., are temporarily closed for cleaning. This is a corporate response to rising COVID-19 cases in the area, according to news releases from Walmart.

Walmart issued a separate news release for each closure, but the language in each is nearly identical, with changes to reflect the two locations. Walmart said in the releases the cleaning is part of their effort to "assist health officials working against the pandemic."

What Walmart calls a "third party specialist" will sanitize the stores. Walmart offers vaccinations to customers at no charge. On reopening, both stores will welcome walk-ins. Customers can also schedule vaccinations online. While the vaccines are free, Walmart asks customers to bring health insurance cards with them.

Walmart is following CDC guidance about masks. This includes asking "fully vaccinated people wearing masks in public indoor settings in counties with substantial or high transmission." wkrg.com

Retailers Continue to Update Mask Policies
These grocery stores, retailers, restaurants updated mask mandates due to delta variant

Some retailers, grocery stores and markets have updated mask policies to help prevent the spread of the virus and outbreaks.

Here are the grocers, retailers and restaurants that are following CDC guidelines:

Aldi: Face coverings and physically distancing are required for unvaccinated customers and employees, and where required by state or local jurisdictions. In areas with a substantial or high risk of transmission, Aldi requires face coverings for employees and it is strongly encouraged for customers, regardless of vaccination status.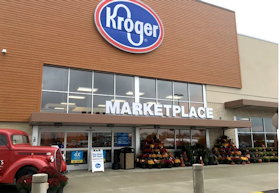 Costco: Follows face mask regulations of state and local jurisdictions. Will also recommend customers wear masks inside locations in communities where COVID-19 transmission is high or substantial.

Kroger: "Strongly encouraging" all individuals, including those who are vaccinated, to wear a mask when in its stores and facilities. Kroger's current guidelines require unvaccinated employees to wear a mask and request that customers also do so.

Meijer: Encouraging its team members and customers to wear face coverings whether they are vaccinated or not.

Sam's Club and Walmart: The nationwide warehouse club store and grocer/retailer is requiring indoor mask-wearing, including fully vaccinated people in areas of substantial or high transmission.

Target: Recommends face coverings for unvaccinated team members and guests at all stores across the country. Also follows CDC's guidance requiring face coverings for team members and "strongly recommends" them for all guests in areas with a substantial or high risk of transmission.

McDonald's: The burger chain giant is asking every customer who enters its restaurants to wear a mask or face covering under the CDC guidance. McDonald's staff is also required to wear a mask or face covering.

Starbucks: "In alignment with the updated guidance from the CDC, Starbucks strongly recommends customers wear facial coverings while visiting our stores, regardless of vaccination status," according to its website. Starbucks will also require customers to wear masks while in our stores, where it's mandated by local law. Employees at all company-operated stores are required to wear a mask or facial covering during their shift, regardless of whether they are vaccinated or not. freep.com

White House Asks Businesses to Step Up Vaccine Requirements
Biden Urges Businesses to Require Covid-19 Vaccine for Workers

President meets with the CEOs of United Airlines and Kaiser Permanente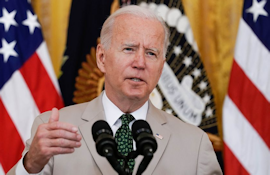 President Biden met Wednesday with the chief executives of United Airlines Holdings Inc. and Kaiser Permanente in a bid to encourage more companies to follow their lead and require workers to get vaccinated against Covid-19.

Howard University President Wayne Frederick and Diane Sumpter, a small business leader from South Carolina, attended the virtual meeting alongside United CEO Scott Kirby and Kaiser Permanente CEO Gregory Adams, the White House said.

A White House official said the participants reflected four sectors—large corporations, small businesses, healthcare providers, and colleges and universities—that the administration sees as pillars in inoculating the U.S. against the virus.

Mr. Biden has asked the private sector to help accelerate vaccination against Covid-19. Two weeks ago, he announced new requirements for federal workers to either get vaccinated against the virus or get tested regularly, and he called on businesses to take a similar approach.

The White House reached out to business groups such as the Chamber of Commerce, National Association of Manufacturers and Business Roundtable before Mr. Biden announced the vaccine requirements for federal workers, the White House official said, and those associations praised the policy change. wsj.com

Mask Wars Heat Up - Again
Hundreds of anti-maskers threaten police and health workers during protest over mask policy

With the Delta variant surging and mask mandates returning, anti-mask protests are heating up across the country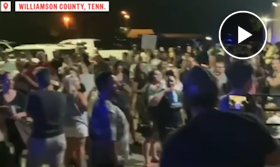 Hundreds of anti-maskers surrounded and threatened police as well as masked health care workers after the a Tennessee county school board voted to require masks in elementary schools through September.

"We know who you are," one man shouted outside the Williamson County School Board meeting near Nashville. "The police are on our side!" Others yelled "we will not comply," and "there's a special place in hell for you!"

It's happening at school boards and campuses across America right now. In Texas, districts like Dallas, Fort Worth, San Antonio and Austin now require masks on campus, which defies Gov. Greg Abbott's ban on mask mandates.

A state ban on mask mandates isn't faring well in the courts in Arkansas either. It was temporarily blocked last week by a state judge who said the prohibition violated the state's constitution. Republican Gov. Asa Hutchinson of Arkansas now says he regrets signing the ban, but lawmakers decided against reversing course during a special session last week.

Masks are a key coronavirus-prevention tool that doesn't pose health risks for kids older than toddler age and are most effective when worn by a larger number of people, public health experts say. The Centers for Disease Control has again recommended them for schools. newsnationnow.com

Restaurant Reservations Down
People are starting to shun restaurants as the Delta variant spreads

The new wave of infections could stall recovery for the hard-hit restaurant industry.

The surging Delta variant is pushing Americans away from restaurants in some of the worst-hit states for COVID-19, a trend that might curb economic recovery for the badly hit industry, CNN reported.

In five of some of the worst-hit states for COVID-19, restaurant reservations on OpenTable fell to 80% of 2019 levels in the past week, marking a U-turn from July, when bookings on the platform were 10% above 2019 levels.

The restaurant industry has been devastated by the pandemic, with around 17% of US restaurants permanently closing ther doors since the virus began spreading. Now, the recovery brought about by climbing vaccination rates and other policies may be hamstrung by the rise of the highly contagious new variant. businessinsider.com

More and More Breakthrough Cases Popping Up
Breakthrough Cases May Be a Bigger Problem Than You've Been Told

McDonald's Requiring Vaccines For Corporate Office Staff; Delaying HQ Reopening

Portland Now Has 24 Bars That Will Request Proof of Vaccination at the Door

See the Data on Breakthrough Covid Hospitalizations and Deaths by State

F.D.A. to Authorize Third Vaccine Dose for People With Weak Immune Systems

---

Global Forecasts and Retail Trends to Watch in the 2nd Half of 2021



By Tony D'Onofrio, Global Retail Influencer & Prosegur's CEO & Managing Director, Global Retail Business Unit

While dealing with the Delta variant and continuing to recover from the COVID-19 health crisis, the hot days of August is a good time to ponder the economic and retail predictions for the balance of 2021.

The global economy is quickly recovering from the impact of the COVID-19 pandemic, with growth likely to approach 6% in 2021 and continue at 4.6% in 2022. However, while the global economic recovery from the COVID-19 recession has shown strong rebound effects, global output is still expected to remain as much as 2% below the pre-pandemic forecast up until 2023.

Brick-and-mortar sales generated over $18.5 trillion in the United States in 2020. After the past few months, I predict that we will see similar exciting changes across the retail industry starting in advanced economies. The USA National Retail Federation (NRF) raised their 2021 forecast in June and predicted that this year will be the fastest retail growth year since 1984. On the other side of the world, in an equally important large economy, China retail sales are projected to increase 14.7% in 2021.



The Steady Recovery of the Global Economy in 2021

In July, Euromonitor updated their 2021-2023 global GDP Forecast. Strong continued growth is projected in USA, China, developing and advanced economies.

Read more here

Leaving One Retail Job for Another?
Retail Workers Are Quitting At A Record Pace. But Stores Are Rapidly Hiring, Too
Retail workers are still quitting at a record rate. But they appear to be going to other retail jobs: Stores are actually hiring on an unprecedented scale, reaching 1.1 million new hires in June.

The story you hear a lot about in retail is devastation from the pandemic - major chains going bankrupt, lots of people losing jobs. But lately something quite different has been happening. At the same time that retail workers are quitting at a record rate, stores are hiring on an unprecedented scale.

Historically, we know that the top destination for most people leaving retail is a different job in retail. And this is the thing that jumped out at me from the new Labor Department data that we got this week. It shows retailers hired over 1.1 million new workers in June, a record hiring spree.

A lot of it is the giants that thrived during last year, like Walmart, Target, various grocery stores. And here's the thing that you might not realize. New stores are actually opening in the pandemic. We've heard a lot about bankruptcies and shuttered shops you mentioned, and there are still thousands of stores closing. But a good part of the year, the number of openings was greater than the number of store closures.

Quite a few retailers are expanding - lots of discount stores like Dollar General and Burlington, also Footlocker, Aldi, Sephora. Many stores are sort of reinventing their spaces, turning them into hubs for deliveries or shipments, for example. Or in Sephora's case, they struck a deal with Kohl's to have stores inside stores.

Compared to earlier predictions, fewer stores are closing than forecast, and more stores are opening. npr.org

More Supply Chain Disruptions
Fast food chains taking extra precautions to avoid shortages amid supply chain disruptions and increased sales

McDonald's say it is keeping an eye on a tight supply of straws and paper bags.

A tightening of key supplies like paper bags and straws is adding to pressure faced by fast food chains. McDonald's told franchisees to limit orders of bags and straws after high usage during the COVID-19 pandemic, The Wall Street Journal reported.

Fast food restaurants' supply chains are under immense pressure right now, and bags and straws are just the latest issues. Drive-thrus became the primary way restaurants served customers for much of the pandemic, necessitating more paper bags than usual. McDonald's, Taco Bell, Starbucks, and other major chains all relied on drive-thrus over the last year, and invested heavily in them, which paid off as sales at McDonald's were above 2020 and 2019 so far this year.

Other fast food supply chains have faced bumps, too. In April, more than a dozen baristas told Insider that Starbucks stores were experiencing shortages of cups, flavored syrups, and baked goods. In June, Insider reported on an internal memo that Starbucks was putting 25 items on temporary hold because of supply chain issues.

Popeyes took precautions to avoid shortages ahead of the chicken nugget launch this summer. The chain spent six months stockpiling frozen chicken to meet demand curb supply issues, a spokesperson told Insider.

Chipotle, Chick-fil-A, Starbucks, and Popeyes all told Insider that they aren't experiencing straw or bag shortages right now. businessinsider.com

Truckers Finally Get Support & Safer Roads They Need to Keep U.S. Moving
Senate Approves Truck Equipment Mandates, Dispatcher Oversight Measure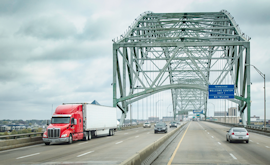 The Infrastructure Investment and Jobs Act, is the first major infrastructure package passed by the Senate chamber in decades. It injects $550 million of new funding into expanding and maintaining roads and bridges and a five-year reauthorization of the U.S. DOT's highway and motor carrier safety programs.

"The bill also contains significant measures to grow and strengthen trucking's essential workforce."

Among the truck-centric provisions included in the Senate bill:

● New regulations for rear and side underride guards
● Regulatory guidance on how truck brokers and truck dispatchers operate
● Mandates for automatic emergency braking in new trucks
● Establishment of a truck leasing task force

"Passage of this bipartisan infrastructure bill is a groundbreaking step toward revitalizing America's decaying roads and bridges, supporting our supply chain and economy with the foundation they need to grow, compete globally and lead the world. The bill also contains significant measures to grow and strengthen trucking's essential workforce." freightwaves.com

Retail Executives Meet with Kamala Harris
Harris to meet with CEOs on Biden's child care proposals
U.S. Vice President Kamala Harris will meet with the chief executives of seven companies including Microsoft Corp on Thursday to discuss the Biden administration's child care proposals as the White House seeks broad support for its agenda.

The heads of Etsy Inc, AirBnB Inc, Gap Inc , Chobani, Seventh Generation and Patagonia will also attend, a White House official said.

They and Harris will discuss how childcare provisions in Build Back Better, Biden's agenda for the economy's post-pandemic recovery, "will lower costs for families, help businesses and grow the economy," the official said.

On Wednesday, Biden met with business and education leaders including the heads of United Airlines and health care provider Kaiser Permanente to discuss efforts to address ways to get more people vaccinated against COVID-19. news.trust.org

Hudson's Bay Announces Separation of Physical and Online Store Businesses

Wendy's makes deal to open 70 ghost kitchens

How Dying Retail Locations Find New Life As Thriving Mixed-Use Communities

Why Retail Sales Models Still Require a Human Touch
---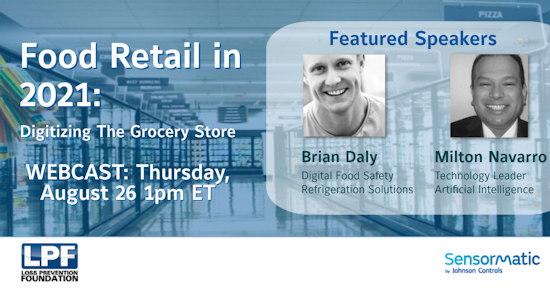 The pandemic has accelerated the transformation of food retail. The role of AP has become increasingly complex combined with labor shortages, regulatory mandates, and the overall safety and security of our food.

Join us on August 26th as we take a close look at recent issues impacting asset protection professionals and risk managers. We'll also discuss how some grocers are adopting artificial intelligence and digital food safety technologies.

Key takeaways:

● Artificial intelligence outsmarts baby formula shelf-sweepers
● Digital food safety and refrigeration compliance
● Future outlook for digital adoption and connected technologies in food retail

Presenting are technology leaders Brian Daly, specializing in digital food safety and Milton Navarro who manages deployments of artificial intelligence solutions in food retail environments at Sensormatic Solutions.

---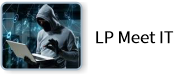 ---



Upcoming RH-ISAC Events

August 24 - 2021 CISO Benchmark: What You Need to Know About Our Signature Study

August 26 - Securing Your Data Using Data

August 26 - Human Error is just as Risky as Ransomware

August 26 - Integrated Third Party Risk Management

Sept. 28-29 - 2021 RH-ISAC Cyber Intelligence Summit

---

Largest Cryptocurrency Theft To Date?
Hackers take $600m in 'biggest' cryptocurrency theft

Updated: Poly Network has asked for 'hacked assets' to be returned by attackers - and it has apparently received millions back already.

A hacker has apparently exploited a vulnerability to steal $600 million from a blockchain finance platform in what could be one of largest cryptocurrency thefts to date. The makers of Poly Network, a "DeFi" or decentralized finance platform that works across blockchains, said on Tuesday that an attacker stole about $600 million in cryptocurrencies.

The team behind Poly Network appealed to the hackers to "return the hacked assets".

"The amount of money you hacked is the biggest one in defi history. Law enforcement in any country will regard this as a major economic crime and you will be pursed. It is very unwise for you to do any further transactions. The money stole are from tens of thousands of crypto community members, hence the people. You should talk to us to work out a solution," the Poly Network team said.

Poly Network works across blockchains for Bitcoin, Ethereum, Neo, Ontology, Elrond, Ziliqa, Binance Smart Chain, Switcheo, and Huobi ECO Chain. The hackers stole about $267m of Ether, $252m of Binance coins, and $85 million in USDC tokens. zdnet.com

Sophisticated BEC Fraud Scheme Busted
Business email compromise: 23 charged over 'sophisticated' COVID fraud ring


A sophisticated fraud scheme using compromised emails and advance-payment fraud has been uncovered by authorities in Romania, the Netherlands and Ireland as part of an action coordinated by Europol.

On 10 August, 23 suspects were charged as a result of a series of raids carried out simultaneously in the Netherlands, Romania and Ireland. In total, 34 places were searched. These criminals are believed to have defrauded companies in at least 20 countries of approximately €1 million.

The fraud was run by an organised crime group which prior to the COVID-19 pandemic already illegally offered other fictitious products for sale online, such as wooden pellets. Last year the criminals changed their modus operandi and started offering protective materials after the outbreak of the COVID-19 pandemic.

This criminal group – composed of nationals from different African countries residing in Europe, created fake email addresses and webpages similar to the ones belonging to legitimate wholesale companies. Impersonating these companies, these criminals would then trick the victims – mainly European and Asian companies, into placing orders with them, requesting the payments in advance in order for the goods to be sent.

However, the delivery of the goods never took place, and the proceeds were laundered through Romanian bank accounts controlled by the criminals before being withdrawn at ATMs. europol.europa.eu

Bipartisan Bill Boosts Cybersecurity Funding
Senate Passes Infrastructure Bill Boosting Cyber Funding

DHS, CISA Would Get More Money for Cybersecurity in $1 Trillion Bill

On Tuesday, the Senate, by a vote of 69-30, passed a $1 trillion infrastructure spending bill that would provide additional money for cybersecurity over the next several years, including extra funds for the Department of Homeland Security and its Cybersecurity and Infrastructure Security Agency.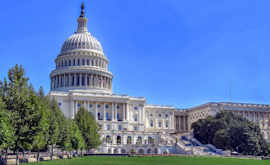 While the vast majority of the infrastructure spending bill is focused on such projects as repairing roads and bridges, it also contains security-related measures, including updating and modernizing the U.S. electrical grid and providing grants to state and local agencies to help them improve cybersecurity.

"The bill includes additional funding for cybersecurity and provides DHS with the resources needed to support response and recovery efforts for public and private entities impacted by cyberattacks," Alejandro Mayorkas, the secretary of the U.S. Department of Homeland Security, noted in a Tuesday statement.

Since the supply chain attack against SolarWinds was uncovered in December 2020, the Biden administration has sought to provide additional funding to the Department of Homeland Security and other federal agencies. For example, the $1.9 trillion economic relief package known as the American Rescue Plan provided $2 billion for cybersecurity and IT modernization (see: Relief Package Includes Less for Cybersecurity).

The White House's fiscal 2022 budget proposal also includes billions in spending for U.S. cybersecurity. The Senate is currently debating the full $3.5 trillion budget proposal (see: Biden Budget Seeks to Invest Billions in US Cybersecurity). govinfosecurity.com

10 Initial Access Broker Trends: Cybercrime Service Evolves
---

Register Now for the 2021 RH-ISAC Summit - September 28-29



Hey LP/AP senior: If your retailer is a member you might want to consider attending yourself or sending one of your team members who works with cybersecurity on investigations or e-commerce fraud.

Especially now with the increased ransomware attacks and data beaches and the corresponding increased attention from law enforcement. Cross pollinating and building those relationships could pay off long term. Register here
---
Securing Retail Cannabis Shops

Robbery Prevention for Cannabis Businesses
While robbery prevention is a vital part of any retailer's operations,
it is especially important for cannabis businesses.
Since cannabis is still illegal at the federal level, cannabis business owners are often forced to store large amounts of cannabis and cash on-site. This can make a cannabis business
a tempting target for a potential criminal if security is not prioritized.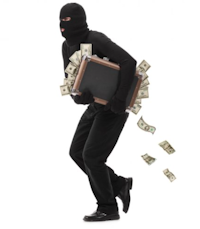 Cannabis business owners should start by
establishing written robbery prevention procedures
to use in training employees and security personnel. These standard operating procedures should detail how to prevent and prepare for a robbery, what to do during a robbery, and what to do after a cannabis business robbery.


How to Prevent and Prepare for a Cannabis Business Robbery


Though it is impossible to prevent all robberies, there are methods to discourage crime and robberies on the premises. These include:


●
Ensure at least two employees are on-site from opening until closing.


●
Provide excellent customer service. This makes it harder and slower for a potential robber to reach cash or merchandise in the store and increases the likelihood of apprehension.


●
Ensure the installation, maintenance, and monitoring of a video surveillance system and alarm system to monitor the premises 24/7.


●
Practice secure storage procedures, including storing cannabis and cash in the safe or vault overnight.


●
Implement an access control system and procedures to keep unauthorized persons out of restricted areas.


●
Train new employees on robbery awareness procedures and repeat this training annually.


●
Ensure the premises is maintained and that trash and graffiti are removed from the property daily. This prevents the business from attracting crime since properties that appear neglected often become targets for criminals.


●
Ensure the entire property, including the parking lot and interior of the business, is well lit during hours of darkness.
Continue reading here
for tips on what to do during and after cannabis robberies
.
sapphirerisk.com
Cash Handling Tips for Cannabis Businesses
Secure Cash Handling for Cannabis Dispensaries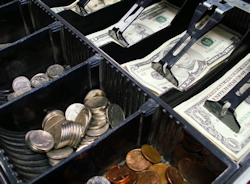 Cannabis has yet to be legalized federally and is still classified by the DEA as a 'Schedule 1' drug. Due to this classification, federally regulated banks often refuse to house the earnings of cannabis dispensaries for fear of losing their license to legally operate. This presents a challenge for dispensaries in states where cannabis has been legalized.
Many dispensaries do not have a bank account, and even if they do, operate primarily in cash. This means that there are frequently large amounts of cash stored on the premises
, and if cash is not handled safely and securely, this increases the risk of theft.


Quick Tips for Cash Handling


When dealing primarily in cash, dispensaries run the risk of internal theft from employees and external theft, such as a robberies. It is important to establish and follow procedures to ensure that cash is handled properly and accounted for at all times, as well as secured compliantly to reduce the risk of losses. Use these strategies to securely handle cash:


Create and implement standard operating procedures.
While it is important to establish SOPs, it is far more important to ensure they are being followed. This will keep team members accountable and discourage internal theft.


Conduct cash reconciliations frequently.
Counting out the cash drawer and balancing the till at the end of each day is imperative to finding any discrepancies and keeping track of earnings during day-to-day operations.


Invest in security at the dispensary.
The best security is proactive security. Consider investing in quality security equipment and hiring a security expert in the cannabis industry to guarantee the facility is protected and successful. sapphirerisk.com

The Look of Pot Shops is Transforming
Pot shops are opening on Main Street America. And they look like Jimmy Buffett's Margaritaville

First, cannabis dispensaries tried to channel the sophisticated look of an Apple Store. Now they're embracing their inner Jimmy Buffett.

Known for its flamboyantly kitschy, Caribbean getaway designs of dozens of Jimmy Buffett's Margaritaville restaurants—as well as the slightly less kitschy Margaritaville resorts and the yes-this-actually-exists Latitude Margaritaville retirement communities—the McBride Company has been steadily translating its themed environment design to the burgeoning retail cannabis business.

After working with more than half a dozen dispensaries and cannabis retailers, firm founder Pat McBride says the future of cannabis design is not so different from an over-the-top Margaritaville.

"The initial dispensaries looked more like a pharmacy or GNC or an Apple store. The connection to the history, the music, and the story of cannabis was basically eliminated," McBride says. A former member of the soft rock band New Colony Six, which charted a few Top 40 hits in the late 1960s, McBride understands why the first dispensaries took a more conservative design approach in the early days of decriminalization, but decided that cannabis shouldn't turn its back on its counter-culture roots. "We didn't want to be doing what the existing few dispensaries that had opened at the time had done," he says. "They were actually sort of anti-cannabis in their atmosphere." fastcompany.com

Cannabis Effect on Crime - Most Read Article in Justice Quarterly
The Cannabis Effect on Crime: Time-Series Analysis of Crime in Colorado and Washington State

Previous studies based on relatively weak analytical designs lacking contextualization and appropriate comparisons have reported that the legalization of marijuana has either increased or decreased crime.

Recognizing the importance for public policy making of more robust research designs in this area during a period of continuing reform of state marijuana laws, this study uses a quasi-experimental, multi-group interrupted time-series design to determine if, and how, UCR crime rates in Colorado and Washington, the first two states to legalize marijuana, were influenced by it.

Our results suggest that marijuana legalization and sales have had minimal to no effect on major crimes in Colorado or Washington. We observed no statistically significant long-term effects of recreational cannabis laws or the initiation of retail sales on violent or property crime rates in these states. tandfonline.com

Cannabis Fully Illegal: For Now or Forever?

2020: Psychedelic Reform in Review
---

---
---
'Supercharging' One-Day & Same-Day Delivery
Amazon opens its $1.5B air hub in Kentucky in latest push to speed deliveries
The hub will serve as the central nerve of Amazon's U.S. air cargo operations, allowing it to speed deliveries even further to more corners of the country.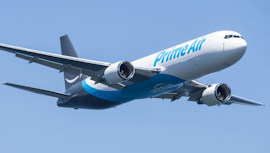 Amazon on Wednesday opened its $1.5 billion air hub in northern Kentucky, which will
help accelerate its push for faster delivery and greater control over its logistics network.


It's a major milestone for Amazon Air, the company's burgeoning air cargo arm that launched in 2016, whose routes are flown by several contracted carriers. Across the company's sprawling network of warehouses, trucks and delivery vans, planes remain
a critical piece of the puzzle in ensuring packages can be handed off quickly to customers' doorsteps.
Amazon Air operates out of more than 40 airports across the U.S.
, but the terminal at Cincinnati/Northern Kentucky International Airport will serve as the central nerve of its nationwide cargo network. It will
allow Amazon to supercharge its one-day and, increasingly, same-day delivery capabilities
in more areas of the country. Amazon has also expanded its aviation logistics unit beyond the U.S., opening a 20,000-square-meter regional air hub at Leipzig/Halle Airport in Germany last November.

The Kentucky hub — which is just a short drive from Cincinnati, Ohio — has been in development for more than four years. Amazon founder and executive chairman Jeff Bezos, then CEO, broke ground on the project in 2019 by hopping into a John Deere front loader to "move some earth."

At the time, Bezos remarked: "
This hub is going to let us get packages to customers faster
. That's a big deal." cnbc.com


E-Commerce Boom Driving Up Shipping Costs?
U.S. Postal Service Proposes Holiday Surcharges for Businesses and Individuals
Agency says new package fees, running from Oct. 3 to Dec. 26, are needed to offset rising cost of deliveries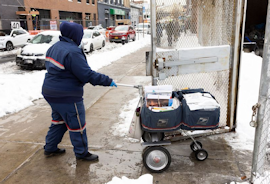 The U.S. Postal Service plans to
charge more for packages shipped during the holidays
, including those sent by individuals, to offset the rising cost of deliveries at the busiest time of the year.

The agency on Tuesday proposed
adding surcharges on most packages shipped domestically between Oct. 3 and Dec. 26
, saying the fees would apply to both commercial and retail customers. That means it won't just be Amazon.com Inc., Target Corp. TGT -0.39% and other big holiday shippers paying higher-than-normal rates; it will also cost more to ship a box of cookies to grandma.

The agency said the added fees,
ranging from 25 cents for smaller packages to $5 for heavier items
traveling longer distances, are in line with broader industry practices to charge more during the holiday season.

"These temporary rates
will keep the Postal Service competitive while providing the agency with the revenue to cover extra costs in anticipation of peak-season volume surges similar to levels experienced in 2020
," the agency said in announcing the proposal. wsj.com

Consumers Feel a Personal Connection with In-Store Purchases vs. Shopping Online
---
Albuquerque, NM: Habitual shoplifter, trespasser keeps catching breaks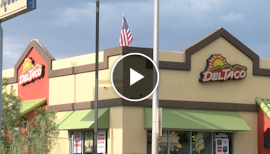 It's something we see far too often, a suspect getting arrested and then catching a break. The latest example is Clayton Eaton. He's been arrested for everything from shoplifting to trespassing and assault. He goes to court, then to jail and then he's right back on the streets. Eaton was supposed to face a judge for allegedly swinging a knife at an Albuquerque Del Taco employee after he asked for a cup of water. However, he wouldn't leave his jail cell. He's behind bars at Metropolitan Detention Center less than a month after he was jailed for a different crime.

In November, he was shoplifting and once again, pulled a knife on the manager at the AutoZone near Carlisle and Menaul. The complaint said the manager immediately recognized Eaton because he's been known to steal from the store in the past. The complaint adds that police were also familiar with Eaton's reputation for being a shoplifter and causing problems in the area. Eaton was sentenced to more than two years behind bars but with a plea deal and good behavior, he was released after just a few months.

According to online court records, Eaton has a long history of crimes like trespassing, shoplifting and aggravated assault. The District Attorney's Office files motions to keep him in jail, calling him a habitual offender but he keeps catching breaks. Documents show some of his other cases have been dismissed because witnesses or officers didn't show up to court.

KRQE News 13 asked the Public Defender's Office why people like Eaton seem to be in and out of jail. The following is their response: When we see clients arrested multiple times on charges like trespassing or shoplifting, often food or other small items, we know that the courts and jail aren't going to solve the problem. Often there are mental health issues, housing issues and/or drug addiction at play. This is a common scenario in Albuquerque that hasn't been and can't be solved by jail time. To deter these crimes, we have to address the underlying issues. krqe.com

Update: Franklin, MA: Police arrest man accused of smashing display cases at jewelry store, stealing $10K worth of items
A man who was caught on surveillance video smashing into a jewelry store in Franklin in late July has been arrested. 32-year-old Patrick Maranda of North Attleboro was taken into custody on Tuesday after an arrest warrant was issued on his behalf. He was arraigned on Wednesday in Wrentham District Court. The break-in happened on July 31 around 10:15 p.m. at Vallee Jewelers on Main Street. boston.cbslocal.com

Logan, UT: Police searching for theft suspects in $1,400 Ulta Beauty theft
The Logan City Police Department is asking the public for help in locating two theft suspects. On July 16, police said the two women, pictured below, allegedly stole $1,400 worth of products from an Ulta Beauty. abc4.com

Beachwood, OH: Police arrest Sephora theft suspect with $557 worth of merchandise; active warrants
At 5:50 p.m. Aug. 7, police arrested a Cleveland Heights woman, 57, for stealing fragrances valued at $557 from Sephora at Beachwood Place mall, 26300 Cedar Road. The suspect repeatedly lied to police when questioned about her identity. When police learned who she was, the woman was found to be the subject of active Geauga County Sheriff's Office and Highland Heights police warrants for theft. cleveland.com
---
---

Shootings & Deaths

Los Angeles, CA: Store Employee fatally shot outside Shoe Palace store in Fairfax district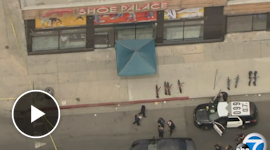 A store employee was shot and killed outside the Shoe Palace in the Fairfax district Wednesday, police said. The shooting happened just before 12:30 p.m. near the store, located at Melrose and North Genesee avenues. A 26-year-old man, identified by loved ones as Jayren Bradford, was shot and taken to a nearby hospital, police said. The LAPD later confirmed he had died. The suspect fled the scene and remains on the loose. Witnesses and investigators said the incident started with a dispute over a raffle the store was holding over a pair of sneakers. The employee who was shot was just arriving to work and saw a crowd arguing outside the store and tried to intervene. A witness said the employee appeared to be trying to de-escalate the situation and was backing away when he was shot. msn.com

Saint-Hyacinthe, QC, Canada: Woman, 54, dead after armed attack at Quebec shopping mall; suspect arrested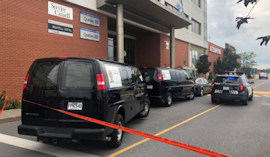 Quebec police say a woman is dead and a man is in custody after an armed attack Wednesday morning inside a shopping mall east of Montreal. The Galeries St-Hyacinthe mall on Laframboise Boulevard was evacuated following the attack around 10 a.m. local time, which left a 54-year-old woman seriously injured. The woman was taken to hospital after being attacked by a man in an unknown way and later was pronounced dead, according to police. The suspect fled the scene in a vehicle, which prompted a police chase that involved officers from Longueuil Police and the Régie Intermunicipale de police Richelieu-Saint-Laurent, said Sgt. Audrey-Anne Bilodeau, a spokesperson for the Surete du Quebec (SQ). Police stopped the vehicle near Edward Street in Saint-Jacques-le-Mineur, in the Montérégie region, about 50 kilometres south of Montreal and 75 kilometres southwest of the attack site. Police say the suspect is a 43-year-old man from Montreal. montreal.ctvnews.ca

Danbury, CT: 16-year-old girl caught in crossfire of Danbury mall shooting; suspect at large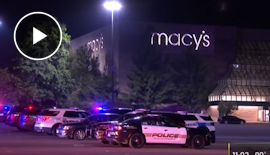 A 16-year-old girl was shot in the chest following a fight at the Danbury mall, police say. The incident happened outside the Macy's inside the mall Wednesday around 7 p.m. Police say the shooting was an isolated incident that stemmed from an altercation. Police say they do not believe the girl who was shot was the intended target. The girl sustained a gunshot wound to her chest and was conscious and alert when police arrived on the scene. She was transported to the hospital. Her condition is unknown this morning. Police say a group of around eight people got into an altercation with another group. They say one of the people took out a handgun and fired at least one round, and the 16-year-old girl was caught in the crossfire. Police believe a man seen running away with a hammer was the intended target. They say the suspects left the mall around 10 to 15 minutes later, and they have not yet been identified. The mall immediately went into lockdown following the shooting. Police say they're trying to get surveillance video from the mall enhanced so they can identify suspects. nbcconnecticut.com

Henderson, NV: Woman injured following shooting outside Galleria at Sunset Mall; no suspect in custody
One person was taken to the hospital following a shooting in Henderson. Police were originally called to the Galleria at Sunset Mall just after 9:30 p.m. Wednesday. Once there, they found a woman suffering from a gunshot wound. The victim was taken to the hospital in an unknown condition. 8newsnow.com

High Point, NC: Arrest made in High Point shooting; store clerk was shot in dispute over slow-moving line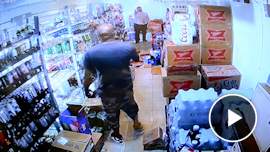 An arrest has been made in the shooting of a store clerk in High Point. Around 10 on July 31, High Point officers responded to Apple Tree Grocery on East Green Drive when they were told about an assault. When they arrived, officers found the 30-year-old store clerk suffering from multiple gunshot wounds to his groin and legs. According to investigators, the men were agitated about waiting in line to buy their beer. They approached the clerk to persuade him to let them pay for their beer and leave, which the employee refused. The shooting was captured on video surveillance. The video shows two men arguing with the clerk in the beer cooler area. One of the men then shot the clerk several times. myfox8.com

Appleton, WI: Gun recoil injures armed robber at Appleton liquor store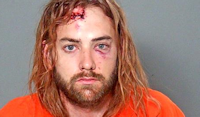 An armed robber was arrested while trying to run away from the scene, Appleton police say. Officers were called to Memorial Liquor on S. Memorial Drive just after midnight Wednesday. When authorities arrived, they found an employee of the store had sustained non-life-threatening injuries after being struck several times by the robber who was armed with a handgun. During the robbery, the robber did fire the gun one time. No one was struck by the round but the robber injured himself when the firearm recoiled, striking him in the forehead. Officers safely arrested the suspect as he was leaving the area. They found a gun at the scene. fox11online.com

---

Robberies, Incidents & Thefts

Colin County, TX: Man in Allen allegedly threatens Walmart Loss Prevention employee with a machete during robbery
Authorities are connecting the incident to two suspects, 22-year-old Ahmed White and 32-year-old Christina Falkner, who allegedly made contact through their mobile phones over the duration of the incident. According to an incident report obtained by Star Local Media, White took two electric drills, placed them into his backpack and wielded a machete. Documents state that when a loss prevention officer (LFO) confronted White upon his exit from the store, White made a threatening gesture with the machete while saying, "Don't be running up on me like that, back up." starlocalmedia.com

San Bernardino County, CA: Suspected 'Cartel Bandit', linked to at least four Southern California robberies, arrested in Highland

Aurora, CO: Police and Feds announce more than 100 arrests in 2-week sting operation

Amarillo, TX: Fugitive Apprehension Unit arrests 18 violent parole violators in Amarillo operation

Cedar Rapids, IA: Fleet Farm employee sentenced to 1 year in Federal Prison for stealing hand gun from store

Healdsburg, CA: Amy's Wicked Slush owner arrested on suspicion of felony grand theft charges

Raleigh, NC: Pikeville Man Sentenced to Over 12 Years for Armed Robberies of Waffle House and C-Store
● Auto – Mesquite, TX – Burglary
● C-Store – Forney, TX – Armed Robbery
● C-Store – Huntington, WV – Armed Robbery
● C-Store – Beaumont, TX – Armed Robbery
● C-Store – Plainville, CT – Robbery
● Dollar General – Timpson, TX – Armed Robbery
● Dollar General – Kershaw County, SC – Armed Robbery
● Home Depot – Wilmington, DE – Robbery
● Jewelry – Franklin, MA – Burglary
● Jewelry – Long Island, NY – Robbery
● Jewelry – Charlotte, NC – Robbery
● Jewelry – Santa Fe, NM – Robbery
● Jewelry – Smithfield, NC – Robbery
● Jewelry – San Bernardino, CA – Robbery
● Jewelry – Huntsville, AL – Robbery
● Liquor – Appleton, WI – Armed Robbery
● Pet – Burlington, NJ – Robbery
● Pharmacy – Milford, DE – Burglary
● Restaurant – Clearwater, FL – Armed Robbery (Subway)
● Restaurant – Charlotte, NC - Armed Robbery
● Sport – Anderson, CA – Burglary
● Walmart – Colin County, TX - Armed Robbery
Daily Totals:
• 18 robberies
• 4 burglaries
• 1 shooting
• 0 killed

---
| | |
| --- | --- |
| | Ivan Medina named Asset Protection Manager for Louis Vuitton |
Submit Your New Hires/Promotions
or New Position
See all the Industry Movement
---



Feature Your Job Here For 30 Days -
70% Aren't On The Boards
Post your job listing
---
Featured Job Spotlights
Help Your Colleagues By Referring the Best

Refer the Best & Build the Best

---
Seasonal Asset Protection Associate
Charlotte, NC - posted August 10
The Asset Protection Associate (APA) is responsible for the detection, apprehension, or deterrence of customer and associate activity that could result in a loss to Ralph Lauren. APAs are also responsible for ensuring a safe environment for all customers, associates, and vendors...



Area Loss Prevention Manager
Pittsburgh, PA and/or Cleveland, OH - posted July 30
Our Area Loss Prevention Managers ensure safe and secure stores through the objective identification of loss and risk opportunities. Our Area Loss Prevention Managers plan and prioritize to provide an optimal customer experience to their portfolio of stores. They thrive on supporting and building high performance teams that execute with excellence...



District Loss Prevention Manager
Chicago South / Illinois Central - posted July 28
The District Loss Prevention Manager develops and implements the Loss Prevention program for 6 -15 selling locations. The DLPM is responsible for driving results through achievement of goals related to inventory shortage, budget lines, cash variance and operational compliance...



Regional Manager LP, Audit & Firearms Compliance
Indianapolis, IN - posted July 21
The Central Regional Loss Prevention Manager is responsible for the control and reduction of shrinkage at the stores in their Territory and the company's Distribution Centers. Investigate and resolves all matters that jeopardize or cause a loss to the company's assets...



Senior AP Operations Manager, Supply Chain
Albany, OR - posted July 14
As a Senior Assets Protection Operations Manager (SAPOM), you'll manage a multi-level team comprised of both exempt AP leaders and non-exempt AP Security Specialists responsible for the execution of Assets Protection routines and initiatives to support secure environments and protect Target's profitability...



Field Loss Prevention Manager
Chicago, IL - posted July 9
Manages and coordinates Loss Prevention and Safety Programs intended to protect Staples assets and ensure a safe work environment within Staples Retail locations. Conducts investigations in conjunction with Human resources involving Workplace violence and Ethics...
---

Featured Jobs
---
JOB TITLE
COMPANY
CITY/STATE
DATE ADDED

Vice President
Associate VP, AP
Bath & Body Works
Columbus, OH
April 19
VP AP
Four Corners Group
Remote
August 11
VP Corp. Security
NFI Industries
Camden, NJ
June 29
VP, AP
Saks OFF 5TH
New York, NY
July 28
VP, Risk Management
YRC Worldwide
Overland Park, KS
August 9

Director
Dir. AP
Associated Food Stores
Salt Lake City, UT
July 30
Associate Dir. LP
Chewy
Wilkes-Barre, PA
July 28
LP Director
The Company, Retail Gas Stations
Upland, CA
August 9
Sr. Dir. Global Security
eBay
San Jose, CA
July 19
Zone AP Dir.
Family Dollar
Chicago, IL
June 10
Sr. Dir. Physical Security & LP
Fanatics
USA (Remote)
July 27
Director - AP Investigations (Remote)
Gap Inc.
U.S.
July 27
Dir. Business Continuity Planning
Gap Inc.
U.S.
April 30
Sr. Dir. Risk Management, LP & Safety
Goodwill of Central Florida
Orlando, FL
April 6
Dir. Safety/Risk Mgmt.
Goodwill of SE Louisiana
New Orleans, LA
April 2
Sr. Dir. Governance & Compliance
Jack Henry & Assoc.
Remote
August 9
Dir. Investigations, Operations, & Global Security
JCPenney
Plano, TX
July 19
Dir. of Safety
Ocean State Job Lot
North Kingstown, RI
June 1
Executive Dir. AP
Panda Restaurant Group
Rosemead, CA
January 28
Dir. LP
Public Storage
Plano, TX
July 12
AVP, Regional Dir. of AP
Saks Fifth Avenue
New York, NY
June 1
Dir AP Ops Execution
Walgreens
Charlotte, NC
August 10

Corporate/Senior Manager
Sr. Mgr, Field AP
Carvana
U.S.
July 30
Sr. Analyst Profit Protection
Chico's FAS
Fort Myers, FL
July 30
Sr. Mgr Supply Chain AP
Home Depot
Atlanta, GA
August 10
Sr. Mgr Environmental Health Safety
Home Depot
Atlanta, GA
May 14
Head of AP

Ollie's Bargain Outlet

Harrisburg, PA

June 10

Manager, Corp. Investigations
Saks Fifth Avenue
New York, NY
July 29
AP Manager, Retail Cannabis
Sweet Flower
Culver City, CA
August 9

---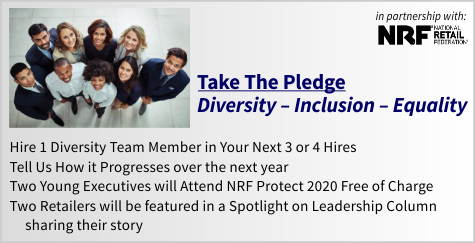 ---

Being too close to the trees to see the forest is an expression that also fits not appreciating the role you play on your own team. With the needs of the day seemingly always taking priority, it's difficult for some to step back and truly see the value you can add to your own team. Realizing it and accepting the responsibility as a team member is half the battle. But doing something with it and truly adding value is what helps the team win the game. Every group, every department is in fact a team and every member plays a vital role towards the success and the survival of that team. That's why that old expression - One for all and all for one - took such a hold in literature. Because it is that simple. The hard part is taking responsibility for it.


Just a Thought,
Gus



(content subject to approval)
---

Recruiting?
Get your job e-mailed to everyone... everyday
Post on our Featured Jobs Board!
Not getting the Daily?
Is it ending up in your spam folder?
Please make sure to add d-ddaily@downing-downing.com to your contact list, address book, trusted sender list, and/or company whitelist to ensure you receive our newsletter.
Want to know how? Read Here



36615 Vine Street, Suite 103
Willoughby, OH 44094
440.942.0671
copyright 2009-2019
all rights reserved globally