---

ORC Symposium
– Coming to a city near you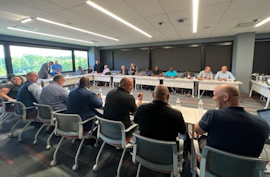 On August 5, 2022, a group of industry leaders and solution providers gathered in New Jersey to learn more about the challenges of ORC and what can be done to address the issue. "Everything starts locally and this Symposium is meant to connect local and regional resources. It's really up to us to help each other combat ORC," said Pedro Ramos, VP of Agilence, a SaaS analytics company focused on helping retailers battle theft and fraud. "After speaking with our customers and ecosystem partners Hanwha and Zellman at industry events, it became very clear that to make progress soon, we had to come together, discuss our primary concerns, and identify ways to overcome our challenges together. By combining our expertise and technology, we stand a much better chance of preventing ORC."

Headlining the half-day event was IRS Special Agent Robert Glantz of the Criminal Investigations division and Tom Barden, CSO for L'Oreal. Agent Glantz discussed how to best engage with federal agencies to make the most of available resources to effectively address ORC. Mr. Barden presented pragmatic approaches to help prevent and stop ORC.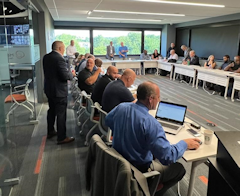 The event took place at Hanwha's US headquarters. Attendees had access to Hanwha's state of the art surveillance laboratory and experienced firsthand how surveillance can be used for prevention, detection, and conviction of ORC criminals. "We're always happy to host our retail partners and organize meetings like this. It's a great way for like-minded industry experts to connect and share experiences, which help to strengthen the broader community," said Jordan Rivchun, Head of Business Development at Hanwha Techwin America.

"We are excited to be part of this event and share solutions to this growing challenge," said Stuart Levine, CEO of The Zellman Group, offering managed solutions for loss prevention (LP) civil recovery, and restitution. "This first event was designed as a local forum for LP professionals to share pragmatic approaches that benefit everyone. With the success of this event, we plan to bring similar events to other cities."
---

---

SimpliSafe®, Inc. Chief Architect to Keynote TMA's 2022 OPSTech



TMA is pleased to announce Rob Raisch, Chief Architect, Monitoring Integration, SimpliSafe, Inc., will deliver the keynote address for the Technology track of TMA's 2022 OPSTech on Thurs., September 15th at 9:00AM ET. He will discuss emerging trends in the market including general best practices and some of the work SimpliSafe has been doing in the area.

"The primary goal of TMA's OPSTech meeting is to provide frontline monitoring center professionals with proven and actionable information, insights, and strategies, to take their monitoring centers to new levels of efficiency and effectiveness," stated TMA President Morgan Hertel. "There is no question that SimpliSafe has demonstrated remarkable innovation and introduced a whole new model for home security protection. I am confident Mr. Raisch's comments will both inspire and empower our attendees to rethink their approach to business and leverage new market opportunities."

Go to https://tma.us/events/2022-ops-tech/ for detailed meeting information, including program agenda, hotel reservations, and registration. The early-bird registration discount has been extended to Aug. 15th for TMA members-only.

---

The U.S. Crime Surge
The Retail Impact

Prosecutors and Retailers Announce Partnership to Combat Retail Crime



Today, the National District Attorneys Association (NDAA) and Retail Industry Leaders Association (RILA) announced a first-of-its-kind national partnership to combat retail crime. The launch of the national partnership follows a successful summit held on June 30, 2022 bringing together leading retailers and prosecutors' offices from around the country to establish open lines of communication between prosecutors and retailers, identify common challenges, share information on repeat offenders, and work together to identify criminal networks targeting local retailers.

"Retail theft is not a victimless crime. As prosecutors, we must protect the safety of retail employees and customers by holding the individuals who commit thefts, violence and other retail-related offenses accountable for their crimes. I look forward to continued discussions with the Retail Industry Leaders Association on how to uncover the criminals who profit from stolen merchandise, prevent thefts and enhance public safety for all who shop and work at our nation's retailers," said Erie County District Attorney John J. Flynn, President of the National District Attorneys Association.

Bringing together prosecutors and retailers is essential to combatting organized retail crime and keeping our communities safe. Law enforcement agencies at multiple levels, including the federal government, have established the nexus between organized retail crime and violence, as well as broader criminal activity that includes human trafficking, cybercrimes, drug trafficking, domestic violence and sexual assault. By sharing information and working together to identify the organized criminal networks operating in our communities, we can focus our resources on cases that are vital to public safety.

Read more in the D&D Daily's Special Report here

CVS Continues to Fight Organized Retail Crime
CVS Health completes rollout of time delay safes in five western states

New safes for controlled substances anticipated to help reduce organized retail crime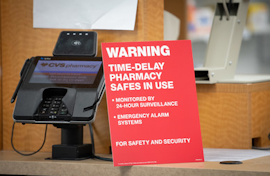 As part of an ongoing commitment to support law enforcement and help build safer communities, CVS Health today announced the installation of time delay safe technology in all 106 CVS Pharmacy locations, including those in Target stores, across five states in the western U.S. The states and corresponding number of pharmacy locations include Colorado (54), Utah (30), Montana (15), Idaho (4) and Wyoming (3).

The safes are anticipated to help prevent pharmacy robberies and the potential for associated diversion of controlled substance medications including opioid medications such as oxycodone and hydrocodone by electronically delaying the time it takes for pharmacy employees to open the safe. In addition, the safes are anticipated to benefit the safety and well-being of CVS Pharmacy customers and employees.

The company's rollout of time delay safe technology is in support of each of these state's partnership with local and state law enforcement, and the retail community to fight back against escalating organized retail crime.

CVS Health first implemented time delay safe technology in 2015 in CVS Pharmacy locations across Indianapolis, a city experiencing a high volume of pharmacy robberies at the time. The company saw a 70 percent decline in pharmacy robberies among the Indianapolis stores where time delay safes had been installed. Since then, the company has introduced time delay safes across 29 states nationwide, and the District of Columbia, resulting in a 50 percent decline in robberies at CVS pharmacies in those local communities.

Other states where our CVS Pharmacy locations are equipped with time delay safe technology include Alabama, Alaska, Arizona, California, Georgia, Illinois, Indiana, Kentucky, Maryland, Massachusetts, Michigan, Minnesota, Nevada, New Mexico, North Carolina, Ohio, Oklahoma, Oregon, Pennsylvania, Tennessee, Texas, Virginia, Washington and West Virginia. cvshealth.com

UK Retailers Demand Action to Protect Store Associates
Primark, Boots & Asda among big name retailers urging officials to tackle crimes against shop staff

Police recorded crime statistics show that in the 12 months to March 2022 there was a 21% spike in shoplifting over the previous year

Big name high street retailers including Tesco, Aldi, Ikea and Primark have signed an open letter urging police commissioners to prioritise greater legal protection for retail workers. Approximately 105 retailers have written to police and crime commissioners in England and Wales, calling for more help with increasing violence and anti-social behaviour towards employees.

Reports of abuse towards shop staff have sky-rocketed since the onset of the Covid pandemic, with the British Retail Consortium (BRC) claiming there were 1,300 incidents every single day for the period April 2020 to March 2021.

In the letter, organised by the British Retail Consortium (BRC) which represents big chains, the leaders said the situation "cannot be allowed to get any worse". "We are increasingly concerned about reports of rising levels of violence, abuse, and anti-social behaviour which is partly linked to tackling shoplifting," the letter states.

Earlier this year, an amendment to a new Police, Crime, Sentencing and Courts Act 2022 introduced tougher sentences for those convicted of violence and abuse against retail workers. However signatories are now urging officials to commit to making retail crime a priority in their local policing plan and to monitor how new sentencing guidelines are used.

The letter also called on PCCs to work with businesses to look at how to make reporting simpler and to push local officers to investigate all reports of such incidents.

"Retailers are going above and beyond to keep their colleagues and customers safe, hiring in-store security teams, training staff on de-escalation, and investing in CCTV and body worn cameras," Helen Dickinson OBE, BRC chief executive, said. retailgazette.co.uk

Is U.S. Violence Finally Leveling Off?
Murders, Gun Violence Down Slightly in 2022
With new mass shootings every week and plenty of other violent crime stories in the news cycle, you would be forgiven if this fact catches you off guard: so far in in 2022, the number of murders in the United States has decreased slightly compared to the year prior, as has the number of overall deaths resulting from gun violence.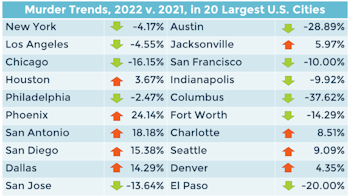 Data analytics company Datalytics has a real-time dashboard of murders. As of the morning of 9 August, it was reporting 4,850 murders this year, which is a 3.2 percent decline compared to the 5,011 reported up to this point in 2021. Of the five most populous U.S. cities, murders have decreased in four of them, with Chicago's 16 percent decline leading the way.

However, the gains may be tenuous. Looking at the top 20 most populous cities, the number of murders has decreased in 11 of them and increased in nine of them. Also, Chicago alone accounts for 45 percent of the nationwide decline.

Data from the Gun Violence Archive reinforces the Datalytics slight downward trend thus far this year. In nearly every category that the Gun Violence Archive reports out weekly, there is a small decrease when comparing totals in 2022 through 8 August and totals in 2021 through 9 August.

There may be several reasons the positive trend has escaped notice. For one, the decrease is small and could easily reverse itself in the last five months of the year. The Times article postulated that negative media bias—the "if it bleeds, it leads" theory—could be another reason. In addition, police departments across the country are under severe strain caused by shortages of police officers.

The Associated Press reported that Los Angeles is down 650 officers compared to prepandemic staffing levels. Portland, Oregon has lost 237 officers through retirement and resignation. Chicago has 1,300 fewer officers than they budgeted to have.

"We're getting more calls for service and there are fewer people to answer them," Philadelphia Police spokesperson Eric Gripp told the AP. "This isn't just an issue in Philadelphia. Departments all over are down and recruitment has been difficult." asisonline.org

U.S. Crime Wave Overblown by Media & Politicians?
Op-Ed: Move over, San Francisco: NYC is the new capital of crime wave hysteria
This is what's happening in New York City, according to a recent Bloomberg story detailing how the Big Apple finds itself gripped by crime fears. The anxiety is rising even though the new mayor, Eric Adams, is a former police officer who campaigned as a tough crime fighter.

I beg to differ. Nowhere has the politically motivated hysteria over crime had more impact than in San Francisco, which recalled District Attorney Chesa Boudin due to an unprecedented crime wave that, according to the data, never really occurred.

A similar mass delusion is manifesting in NYC. If some politicians get their way, it will soon sweep the nation as part of a strategy to wield crime as a political weapon against Democrats, much as Richard Nixon and other GOP politicians did in previous eras.

Statistically speaking, however, today's crime rates are far lower than in previous decades. In fact, NYC is a lot safer than some smaller cities in Republican states. Yet a national spike in murders that started in 2020, coupled with constant media coverage of rare but heinous crimes, has created a feeling that NYC is totally unsafe.

All crime is bad. Every murder is an inconsolable tragedy. It's important, however, to be aware that no modern society has eradicated crime — and that we are much safer now than in past decades.

As in California, some political actors in the Empire State are blaming increased crime on progressive reforms. Mayor Adams and police unions point the finger at bail reform laws in an effort to pass the buck to Gov. Kathy Hochul, a Democrat. Her Republican opponent, Lee Zeldin, blames Alvin Bragg, Manhattan's progressive district attorney. If elected, Zeldin promises to fire Bragg on his first day.

As the Boudin recall proved, however, the facts don't always matter. If you can make the blame narrative stick, you win. sfexaminer.com

More Crime & Safety Closures
Security issues prompt abrupt closure of Jantzen Beach Cracker Barrel

Employees told KGW the decision to shutter the restaurant was announced to staff Monday, and security issues are to blame.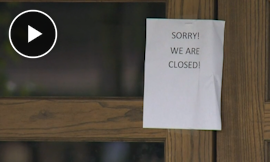 A man and woman looking for a bite to eat Tuesday morning were shocked to find the Jantzen Beach Cracker Barrel closed and boarded up. Others who live and work in the area were just as surprised. KGW reached out to Cracker Barrel to find out, and the company confirmed that the Jantzen Beach restaurant had been shut down.

The statement didn't mention any specific evaluation criteria, but employees who spoke to KGW said the restaurant's management called an emergency meeting Monday to announce the closure, and they told staff that it was due to security issues.

"There's a lot of theft," Goodwin said. "People on drugs." A quick look around the area Tuesday turned up drug paraphernalia, discarded clothes tags and abandoned shopping carts. "I would think a retail restaurant wouldn't be impacted that much by the crime and drug problems and that sort of thing," neighbor Ron Schmidt said.

Coffee giant Starbucks announced last month that it would close two Portland locations — one downtown and one at Gateway — along with more than a dozen other stores across the country, due to safety concerns for staff and customers. A third Portland location in Hollywood has also been shuttered. kgw.com

RELATED: Portland Cracker Barrel latest casualty of crime wave

Democratic infighting - and crime surge - threatens policing package
---

COVID Update

604.2M Vaccinations Given
US: 94.3M Cases - 1M Dead - 89.4M Recovered
Worldwide: 592.6M Cases - 6.4M Dead - 564.4M Recovered


Private Industry Security Guard Deaths: 362
Law Enforcement Officer Deaths: 787
*Red indicates change in total deaths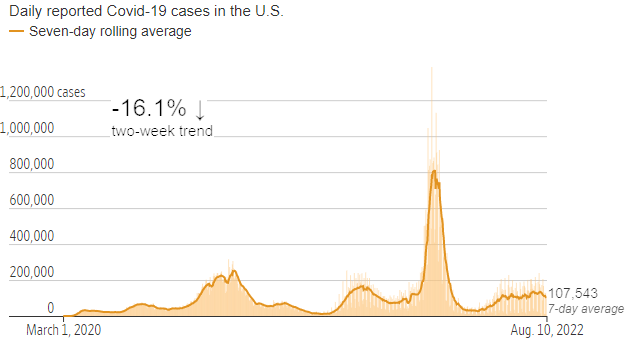 Retail's Permanent Post-COVID Shift
The Retail Shift From Store To Home: Omnichannel Strategies That Are Here To Stay Post-Lockdown
Covid-19 created a massive shift in retailers' strategies, as many scrambled to serve customers through other channels than brick-and-mortar. While some struggled to give up face-to-face engagement, others thrived and adopted new omnichannel strategies that continue to be fruitful post-lockdown.

According to McKinsey's recent omnichannel report, "More than one-third of Americans have made omnichannel features such as buying online for in-store pickup part of their regular shopping routine since the pandemic, and nearly two-thirds of those individuals plan to continue." What was once the very forefront of retail technological development is now required to survive in the fast-paced retail industry.

The localized same-day market started to heat up with Target's acquisition of Shipt in 2017. Target realized that their greatest competitive strength to combat Amazon's fast, free delivery was their store footprint. According to McKinsey, utilizing local stores as brick-and-mortar warehouses "make[s] same-day shipping available more quickly."

Buy online, pick up in store (BOPIS), or click-and-collect, is not a new concept, but retailers have leaned into the practice to provide themselves and their customers lower cost alternatives to home delivery. This, in combination with the Covid-19 pandemic, led click-and-collect to grow 104.5% in the U.S. in 2020. EMarketer predicts that it will continue to grow at approximately 17% from 2022-2025. forbes.com

What Comes Next With COVID? No One Knows
The US is on a Covid plateau, and no one's sure what will happen next
The United States seems to have hit a Covid-19 plateau, with more than 40,000 people hospitalized and more than 400 deaths a day consistently over the past month or so.

It's a dramatic improvement from this winter -- there were four times as many hospitalizations and nearly six times as many deaths at the peak of the first Omicron wave -- but still stubbornly high numbers.

And there are big question marks around what might happen next, as the coronavirus' evolution remains quite elusive 2½ years into the pandemic.

"We've never really cracked that: why these surges go up and down, how long it stays up and how fast it comes down," said Dr. Eric Topol, a cardiologist and professor of molecular medicine at Scripps Research. "All these things are still somewhat of a mystery." cnn.com

444 Monkeypox Cases Per Day Nationwide
Fears of losing battle to control monkeypox in California, U.S. as cases surge
The U.S. is reporting about 444 monkeypox cases a day for the seven-day period that ended Monday, according to Our World in Data. That's double the daily case rate from two weeks earlier. Los Angeles County reported 683 cases as of Tuesday — a figure that's doubled in the last 10 days.

More than 1,600 monkeypox cases have been documented in California, according to a Times tally of data from L.A. and San Francisco counties and the state Department of Public Health.

"When you look at the rates of increase, you can see that it's really approaching an exponential curve. And unfortunately, it's going to become harder and harder to control the ... higher these numbers get," said UC San Francisco infectious diseases expert Dr. Peter Chin-Hong. latimes.com

EXPLAINER: Can the spread of monkeypox be stopped?

COVID sewage surveillance labs join the hunt for monkeypox
---

FTC Establishing Rules – Advance Notice For Public Comment
FTC Explores Rules Cracking Down on Commercial Surveillance and Lax Data Security Practices

Agency Seeks Public Comment on Harms from Business of Collecting, Analyzing, and Monetizing Information About People



The Federal Trade Commission today announced it is exploring rules to crack down on harmful commercial surveillance and lax data security. Commercial surveillance is the business of collecting, analyzing, and profiting from information about people. Mass surveillance has heightened the risks and stakes of data breaches, deception, manipulation, and other abuses. The FTC's Advance Notice of Proposed Rulemaking seeks public comment on the harms stemming from commercial surveillance and whether new rules are needed to protect people's privacy and information.

"Firms now collect personal data on individuals at a massive scale and in a stunning array of contexts," said FTC Chair Lina M. Khan. "The growing digitization of our economy—coupled with business models that can incentivize endless hoovering up of sensitive user data and a vast expansion of how this data is used—means that potentially unlawful practices may be prevalent. Our goal today is to begin building a robust public record to inform whether the FTC should issue rules to address commercial surveillance and data security practices and what those rules should potentially look like."

The business of commercial surveillance can incentivize companies to collect vast troves of consumer information, only a small fraction of which consumers proactively share. Companies reportedly surveil consumers while they are connected to the internet – every aspect of their online activity, their family and friend networks, browsing and purchase histories, location and physical movements, and a wide range of other personal details.

Companies use algorithms and automated systems to analyze the information they collect. And they make money by selling information through the massive, opaque market for consumer data, using it to place behavioral ads, or leveraging it to sell more products.

The FTC is seeking comment on a wide range of concerns about commercial surveillance practices. For example, some companies fail to adequately secure the vast troves of consumer data they collect, putting that information at risk to hackers and data thieves. There is a growing body of evidence that some surveillance-based services may be addictive to children and lead to a wide variety of mental health and social harms.

The public will also have an opportunity to share their input on these topics during a virtual public forum on September 8, 2022. ftc.gov

Pallone on FTC's Advanced Proposed Rulemaking on Privacy

Energy and Commerce Chairman Committed to Passing Comprehensive Privacy Legislation

Energy and Commerce Committee Chairman Frank Pallone, Jr. (D-NJ) released the following statement today on the Federal Trade Commission's (FTC) advanced notice of proposed rulemaking on online consumer privacy:

"The lack of online privacy rights in the United States is completely unacceptable. I strongly believe the federal government should be taking every step it can to protect consumers. I appreciate the FTC's effort to use the tools it has to protect consumers, but Congress has a responsibility to pass comprehensive federal privacy legislation to better equip the agency, and others, to protect consumers to the greatest extent. Ultimately, the American Data Privacy and Protection Act is necessary to establish comprehensive national statutory privacy protections for all Americans and I'm committed to getting it passed and signed into law." energycommerce.house.gov

Mexican Cartels Target Two Dozen C-Stores in Mexico
Arrests in western Mexico set off destruction in 2 states
Drug cartel gunmen burned over two dozen stores and blocked streets with blazing vehicles in western Mexico in a response to a series of arrests of drug cartel figures, authorities said Wednesday.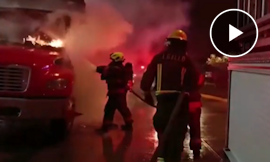 Images circulated on social media showed men commandeering cars and buses and setting them on fire late Tuesday in the middle of roadways. Others showed burned out convenience stores. President Andrés Manuel López Obrador said Wednesday that soldiers had confronted criminals, including "bosses," at a "meeting of two gangs" Tuesday in Jalisco state.

"Local authorities and media are reporting multiple road blockades, burning vehicles, and shootouts between Mexican security forces and unspecified criminal elements in various parts of the Guadalajara metropolitan area," according to consulate.

Oxxo, a national chain of convenience stores owned by Femsa, the country's largest bottling company, said in a statement that 25 of its stores in Guanajuato — which borders Jalisco, home to the cartel of the same name — were either totally or partially burned.

"Fortunately, all of our employees and customers are all right," the company said.

Videos showed armed men, some shouting slogans in support of the Jalisco cartel, bursting into convenience stores before setting fires, as occupants of the stores fled. Guanajuato-based security analyst David Saucedo said the Oxxo stores were apparently chosen because of their ubiquity and light security, rather than because of any dispute with the company.

"They are small stores, there are many throughout the state, they don't have security like a Walmart or Liverpool (department store) have," Saucedo said, adding "they are open at night, and everyone recognizes them."

Cartels often create such chaos in an effort to keep authorities from transporting captured cartel bosses or to protest arrests. yahoo.com

Walgreens Under More Fire for 'Fueling Opioid Crisis'
Judge: Walgreens contributed to San Francisco opioid crisis
A federal judge ruled Wednesday that Walgreens can be held responsible for contributing to San Francisco's opioid crisis for over-dispensing highly addictive drugs for years without proper oversight and failing to identify and report suspicious orders as required by law.

San Francisco City Attorney David Chiu said the pharmacy chain "continually violated what they were required to do under the federal Controlled Substances Act," failing to track opioid prescriptions, preventing pharmacists from vetting prescriptions and "nor did they see the many red flags of physicians and others who were dramatically over-prescribing."

"Pharmacists were pressured to fill, fill, fill," he said, "and as a result, Walgreens filled our streets with opioids."

U.S. District Judge Charles Breyer wrote in his decision that from 2006 to 2020, "Walgreens pharmacies in San Francisco dispensed hundreds of thousands of red flag opioid prescriptions without performing adequate due diligence. Tens of thousands of these prescriptions were written by doctors with suspect prescribing patterns. The evidence showed that Walgreens did not provide its pharmacists with sufficient time, staffing, or resources to perform due diligence on these prescriptions."

He said the large volume of illegitimate opioid prescriptions contributed to the city's hospitals being overwhelmed with opioid patients, libraries being forced to close because of syringe-clogged toilets, and syringes littering children's playgrounds in San Francisco.

A Walgreens spokesman said the chain is disappointed in the outcome, which he said is not supported by the facts and the law. abcnews.go.com

Walmart Sued Over Deadly Parking Lot Fire
Mom sues Walmart after daughter died in fire at Fridley store's lot

Essie McKenzie says Walmart failed to properly manage RV campers who stay overnight.

Essie McKenzie walked out of a Fridley Walmart one morning three years ago to find her car ablaze with her two young daughters still inside. McKenzie is now suing Walmart related to its policy that welcomes RV campers to stay overnight in the mega retail chain's store parking lots, alleging negligence and wrongful death as a result of a lack of proper oversight.

The five-count complaint, seeking more than $75,000 in damages, outlines allegations including negligence, nuisance and wrongful death. At the heart of the suit is Walmart's invitation for campers to stay overnight in its parking lots. McKenzie alleges that Walmart endangers shoppers and nearby residents by not actively monitoring its overnight guests, saying it created an "unregulated campground."

Essie McKenzie with her children Ty'Rah, Taraji and Terrell White. The girls were severely burned when the van they were in caught fire in a Wal-Mart parking lot. Ty'Rah died from her injuries. Walmart has a well-established policy of inviting campers to stay onsite, and several websites point travelers to stores where overnight camping is permitted.

Her lawsuit points out that Walmart had surveillance cameras that could observe the activities of those staying in its lot and should have done more. startribune.com

Big Mac is coming back: McDonald's to reopen in Ukraine

Kohl's rolls out self-service in-store pickup option ahead of the holiday season

Ace Hardware continues expansion - 60 New Stores By End of Year

Gas Prices in the U.S. Fall Below $4 a Gallon
---
Kickoff of Black Hat 2022
Black Hat 2022 Opens Today With Focus on Emerging Threats

Ransomware, New Tactics and Geopolitical Threats Among the Key Conference Topics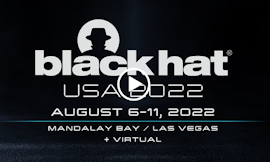 The Black Hat conference has grown over the past quarter-century into the premier stage for cybersecurity professionals to share cutting-edge research and insights through demos, technical trainings and hands-on labs.

Black Hat USA 2022 kicks off today with a keynote by Chris Krebs, founding partner of Krebs Stamos Group and former director of the U.S. Cybersecurity and Infrastructure Security Agency. Krebs will discuss risk trends in cybercrime, geopolitical threats and what they mean for tomorrow's network defenders.

At Black Hat in 2019, more than 20,000 attendees and 300 cybersecurity vendors gathered in Las Vegas to hear from more than 500 speakers, but last year's Delta variant-fueled surge of COVID-19 cases kept in-person attendance down to just 6,200 attendees and prompted three high-level sponsors - Palo Alto Networks, Qualys and Trend Micro - to pull out of the in-person event in the week leading up to the show.

In-person attendance at Black Hat USA 2022 is expected to rebound as COVID-19 enters a more steady state, and this year's show features 88 deeply technical trainings; 98 briefings highlighting security risks, research, and trends; and more than 225 vendors showing off their technology in the Business Hall.

In this video by Information Security Media Group, eight security experts discuss major themes during this year's show, including:

● Changes in the tactics and volume of ransomware attacks;
● How automating security operations can stop attacks faster;
● How to ensure data is being handled ethically during analysis. govinfosecurity.com

Retail Among Top Ransomware Targets
Ransomware, email compromise are top security threats, but deepfakes increase

While ransomware and business email compromise are leading causes of cyber security threats, geopolitics and deepfakes play an increasing role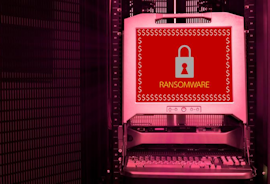 VMware's 2022 Global Incident Threat Response Report shows a steady rise in extortionary ransomware attacks and BEC, alongside fresh jumps in deepfakes and zero-day exploits.

A report based on cases involving clients of Palo Alto Unit 42's threat analysis team echoed VMware's findings, highlighting that 70 per cent of security incidents in the 12 months from May 2021 to April 2022 can be attributed to ransomware and BEC attacks.

Ransomware uses known exploits to maintain offence

On its part, the Unit 42 study also noted that ransomware continues to plague cyber space, with a handful of evolved tactics. LockBit ransomware, now in 2.0 release, was the top offender, accounting for almost half (46 per cent) of all the ransomware-related breaches in the 12 months to May.

After LockBit, Conti (22 per cent), and Hive (eight per cent) led the ransomware offensive for the year. Also, finance ($7.5 million), real estate ($5.2 million), and retail ($ 3.05 million) were the top segments, with respect to the average ransom demanded.

Known software vulnerabilities (48 per cent), brute force credential attacks (20 per cent), and phishing (12 per cent) were the leading initial access means, according to the Unit 42 report. The brute force credentials attacks typically focused on the remote desktop protocol (RDP).

While insider threats were not the most common type of incidents Unit 42 handled (only 5.4 per cent), they posed a significant threat considering that 75 per cent of the threats were caused by a disgruntled ex-employee with enough sensitive data to become a malicious threat actor, the security group said. reseller.co.nz

18 Companies Roll Out New Cyber Alert Dashboard
Tech, Cyber Companies Launch Security Standard to Monitor Hacking Attempts

Amazon's AWS, Splunk, IBM and others cooperate on format for cyber alerts

A group of 18 tech and cyber companies said Wednesday they are building a common data standard for sharing cybersecurity information. They aim to fix a problem for corporate security chiefs who say that cyber products often don't integrate, making it hard to fully assess hacking threats.


Amazon. com Inc.'s AWS cloud business, cybersecurity company Splunk Inc. and International Business Machines Corp.'s security unit, among others, launched the Open Cybersecurity Schema Framework, or OCSF, Wednesday at the Black Hat USA cybersecurity conference in Las Vegas.

Products and services that support the OCSF specifications would be able to collate and standardize alerts from different cyber monitoring tools, network loggers and other software, to simplify and speed up the interpretation of that data, said Patrick Coughlin, Splunk's group vice president of the security market. "Folks expect us to figure this out. They're saying, 'We're tired of complaining about the same challenges.'"

Chief information security officers have grumbled about proprietary cyber products that force security teams to integrate data manually. More than three-quarters of 280 security professionals surveyed want to see vendors build open standards into their products to enable interoperability, according to research from the Information Systems Security Association and TechTarget Inc.'s analyst unit published in July.

Often, cyber teams build several dashboards to monitor items such as attempted logins and unusual network activity. To get a full picture of events, they frequently have to write custom code to reformat data for one dashboard or analysis tool or another, said Mark Ryland, director of the office of the CISO at AWS. "There's a lot of custom software out there in the security world," he said.

Products that support OCSF would be able to share information in one dashboard without that manual labor, Mr. Ryland said. "We'll benefit from this," he said of AWS's internal security teams. wsj.com

Business Email Compromise Scheme
Foreign National Faces Federal Charges for Wire Fraud, Money Laundering and Aggravated Identity Theft Related to a Business Email Compromise Scheme


According to the three-count indictment, from at least September 2016 to August 2018, Fombe conspired with others to commit wire fraud by conducting business email compromise schemes ("BEC schemes") in which the defendants gained unauthorized access to email accounts, personal identifying information, and bank accounts by sending false wiring instructions to the victims' email accounts. Fombe and his co-conspirators then allegedly used the illegally obtained personal information to obtain counterfeit checks in the name and information of the victims' bank accounts. Victims of the alleged BEC scheme span across five states including California, Tennessee, Michigan, Hawaii, and Illinois. Fombe and his co-conspirators also allegedly registered fraudulent shell entities to facilitate the scheme. The indictment further alleges that members of the conspiracy managed drop accounts held in fraudulent shell entities' names, as well as their names and aliases to direct and receive proceeds of the BEC and check schemes. justice.gov

Three Nigerian Nationals Extradited to the United States from the United Kingdom for Participating in Business Email Compromise Fraud Schemes
Three Nigerian citizens were extradited from the United Kingdom (UK) and arrived in the United States in relation to their alleged participation in multimillion-dollar cyber-enabled business email compromise (BEC) fraud schemes in the Western District of North Carolina, Southern District of Texas and Eastern District of Virginia. The scams allegedly perpetrated by the defendants and their co-conspirators targeted unsuspecting victims including universities in North Carolina, Texas and Virginia, and attempted to cause more than $5 million in losses. justice.gov

Real-world threat response: What are organizations doing wrong?

Microsoft fixes exploited zero-day in Windows Support Diagnostic Tool
Marijuana Safety & Security
Examining safety and security in Missouri marijuana facilities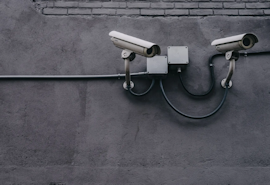 The Missouri medical marijuana community is clearly experiencing a wave of burglaries. Unfortunately, what frequently follows are robberies. Robbery is the forcible stealing of property and involves the use or threat of use of a deadly weapon or results in physical injury to a person. Burglary is defined as knowingly entering unlawfully or knowingly remaining unlawfully in a building or inhabitable structure for the purpose of committing a crime therein.

Surveillance Cameras

We are all required to have surveillance cameras per DHSS rules and regulations. However, if your cameras are not being monitored in real-time, they become more of an investigative tool than a crime prevention tool, though they will deter some crime. Ensure that you have adequate lighting (especially after closing) to be able to see what is going on in your surveillance footage and that the cameras have a good view of all entry/access points (doors and windows). Make sure that you do not keep valuable merchandise in a dark corner or out of view of cameras.

Access Control

To prevent petty theft/shoplifting, keep product out of reach of patients/customers, and do not hand them anything until after they have purchased it. Shoplifters often use sleight-of-hand and distraction techniques and are so quick about it that the theft is not even noticed until after they are gone or sometimes not until a random video audit or a product inventory takes place.

Interior and Exterior Facility Security Measures - Security Guards - Internal Measures: mogreenway.com

Pot Shop Inspections Coming
D.C. To Start Inspecting Marijuana Gifting Stores For Health Code And Tax Violations
D.C. regulators will start inspecting marijuana gifting stores in September for health code, tax, and licensing violations, potentially increasing the pressure on businesses that some local legislators say have been skirting the law and undermining the city's regulated medical marijuana dispensaries.

According to the Alcoholic Beverage Control Administration, which regulates medical marijuana sales in D.C. and would oversee recreational sales if and when they are legalized, a seemingly un-ironically named "Joint Cannabis Force" of various city agencies — including D.C. Health, the Department of Consumer and Regulatory Affairs, the Fire and Emergency Medical Services Department, and the Office of Tax and Revenue — will start inspecting the stores after a 30-day grace period that kicked off this month.

The inspectors will be looking to ensure brick-and-mortar vendors have the proper business licenses and certificates of occupancy, are compliant with the fire code, are paying the proper taxes, and are only giving away edibles and other manufactured products that are approved by the city and in compliance with food safety and hygiene laws. cannabisbusinessexecutive.com

Crime Surge Prompts Pot Store Changes
Alberta pot shops now allowed to take down window coverings after robberies
Alberta's cannabis regulator will allow pot shops to take down window coverings after a spate of robberies.

Alberta Gaming, Liquor and Cannabis Commission (AGLC) says it has removed portions of its retail cannabis store handbook that prohibit pot products from being visible from the exterior of shops.

In a letter sent to retailers today, the AGLC says the move was prompted by a "significant rise" in robberies at licensed pot retailers in recent months, in particular in the city of Calgary.

It says use of violence and weapons has occurred in some of the robberies and the AGLC was concerned for the safety of staff, customers and responding police officers.

The letter says its new policy ensures it is not inadvertently contributing to stores being targeted due to a lack of visibility and warned shops against using the change to replace window coverings with outward-facing promotions. thestar.com

Recreational pot in Florida? State's largest medical marijuana operator files constitutional amendment for 2024 ballot

Missouri to vote on recreational marijuana. What are the state's current weed laws?
---


Selling Fake Reviews to Retailers
Scoop: Amazon lawsuit accuses company of selling fake seller feedback
In what Amazon calls a first, the e-retailer on Tuesday sued a Rhode Island man and his company for allegedly selling fake, 5-star reviews to bolster seller feedback of third-party retailers who peddle products on Amazon.com.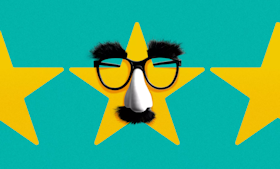 Driving the news: The lawsuit, filed in King County Superior Court, alleges that Trey King and his online business, AuctionSentinel.com, has been selling fake "verified feedback" to retailers, and posting reviews to "artificially inflate sellers' feedback ratings in the Amazon.com store."

"Defendants are actively deceiving Amazon's customers and tarnishing Amazon's brand for their own profit, as well as for the profit of dishonest sellers," the lawsuit alleges.

Why it matters: The suit is Amazon's first aimed at stopping "fake review brokers" who attempt to manipulate product reviews by the posting of fake seller feedback as part of a broader effort to crack down on deceitful practices across its retail site, per the company.

Between the lines: As of early Tuesday, King described himself on his company's website as an eCommerce business expert with 21 years of experience, including running his own stores on eBay and Amazon.

State of play: Among the services marketed on Auction Sentinel as of early Tuesday were "Amazon feedback" packages offering to "make real purchases on your Amazon account and turn them into 5-Star Positive Feedback."

The options ranged in price from a $300 "basic" package offering 10 reviews for a single store, to an $800 "enterprise" package for 100 reviews for six online stores. Later Tuesday, King's website added a disclaimer in red lettering, saying it "does not sell product revieves (sic)."

Details: The 19-page suit alleges violations by King and his company of the Washington Consumer Protection Act and breaches of Amazon.com's contract provisions. axios.com

Making Porch Piracy a Felony
Porch piracy now a felony in Kentucky under new law
Kentucky is cracking down on porch pirates with the passing of Senate Bill 23. Starting Thursday any type of package theft will be a felony. Multiple residents in Ashland, Kentucky say they've gotten packages stolen and they've always been wary of having anything delivered when they aren't home.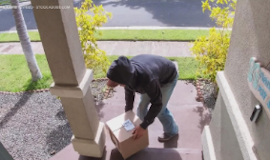 "It's about time somebody did something about these people that go around stealing people's stuff. That should be the same thing as bank robbery. It should be a felony," said Ashland resident, Keith Taylor.

The Kentucky State Police in Ashland say they also hope this change makes things easier on their team.

"I really hope this will make the number of calls go down. Once the perpetrator sees the amount of time they could serve in prison," said Trooper Shane Goodall, the Public Affairs Officer with the Kentucky State Police Ashland Post 14.

The lowest level charge for a felony is a Class D and can result in 1-5 years in prison.

Goodall says people in the area will appreciate this change as "before it seemed like residents were getting their packages stolen and there were no repercussions to the people that were stealing them." privateofficerbreakingnews.blogspot.com

Amazon warehouse staff plan more strikes over pay
Amazon warehouse workers are set to continue striking at multiple sites over their salaries. Union GMB said Amazon advised their staff that they "will not increase pay at any site in the UK". Last week, more than 700 workers at a warehouse walked out over a 35p pay rise announcement.

Amazon emissions increased 18% last year as Covid drove online shopping surge
---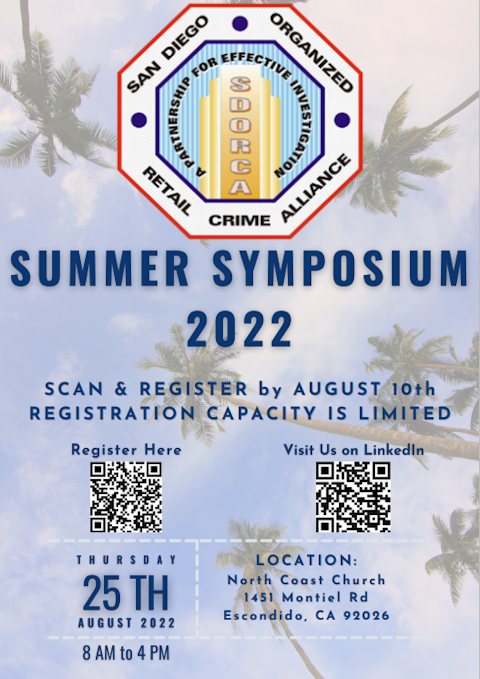 ---

New York, NY: Robber Pulls Off String Of High-End NYC Store Burglaries, Swiping $62K in Merchandise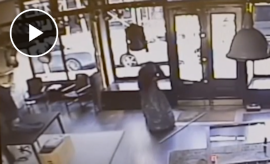 Police are on the hunt for a thief believed to be responsible for a burglary spree at at least seven high-end stores in Manhattan, where the suspect has made off with more than $62,000 in stolen goods. Video obtained exclusively by NBC New York showed the man have a full-on criminal shopping spree at the West Village store Rag and Bone around 8 a.m. — before the shop on Christopher Street even opened for the day on July 14. He can bee seen piling thousands of dollars worth of clothes into a garbage bag, then walking out of the store. It's what he had done at least five times before.

The NYPD said the man, seen sporting a mustache and wearing a heat in at least two of the incidents, went to seven luxury stores in the Village and SoHo area during a three-week span in July. In those early-morning heists, he allegedly would disable the front door, walk in, and then walk out with a bag full of merchandise. He got away with goods in every instance except one, where police said he did not leave with anything. During his robbery at Rag and Bone, the suspect could be seen on surveillance video lurking outside an entrance for a few minutes before shoving the glass frame in, and then crawling inside to get the merchandise. He also took $200 in cash out of the register, according to an employee — on top of the more than $7,000 worth of clothes he left with inside a trash bag. nbcnewyork.com

Chicago, IL: Man stole $56K in watches on Magnificent Mile before Mother Hubbard's hammer attack
A convicted felon allegedly stole over $56,000 worth of vintage watches from the Ralph Lauren store on the Magnificent Mile last month, just hours before he was arrested for a hammer attack at Mother Hubbard's bar in River North. Anthony M. Strozier, 31, was caught on surveillance video using bolt cutters to snip the lock of an antique glass case at the high-end shop at 750 N. Michigan Ave. on July 26, according to Chicago police and Cook County court records. Later that day, he went to Mother Hubbard's at 5 W. Hubbard St. and an employee there identified him as the person who pepper-sprayed him and hit him in the face with a claw hammer on June 16, according to court records. The employee suffered a concussion and required 13 stitches to his forehead, records show. Strozier was arrested and charged with the attack, then released from Cook County Jail on July 29 after putting up a $2,000 deposit. He was arrested again on Monday in River North in the theft case and was expected in bond court on Tuesday, police said. He was previously convicted of a felony count of retail theft in 2016 and sentenced to two years of probation. abc7chicago.com

Murfreesboro, TN: Detectives Looking for 2 People in Target Theft Cases
Detectives need assistance identifying two persons of interest in two separate theft cases at Target on Old Fort Pkwy. On July 28, $900 worth of infant clothing and other items were stolen. The shoplifters were confronted by loss prevention, so the individuals left the stolen items and fled the scene in a gray mini van. On July 30, shoplifters approached the self-checkout and used fraudulent barcodes to purchase items. Other items were concealed in shopping bags. rutherfordsource.com

Columbia, MO: Man charged after allegedly stealing over $8,000 worth of merchandise from Midway Antique Mall

Martin County, FL: Miami Woman Arrested on a Charge of Grand Theft; multiple stores
---

---

Shootings & Deaths
Downey, CA: Man, teen face charges in fatal shooting of off-duty Monterey Park Police Officer outside LA Fitness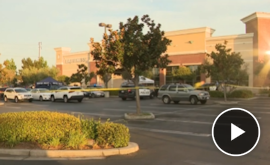 A 20-year-old man and a teen are facing charges in connection with the attempted robbery and fatal shooting of an off-duty Monterey Park police officer in Downey earlier this week, authorities announced Wednesday. Carlos Daniel Delcid faces a special circumstance murder charge and one charge each of attempted robbery and possession of a firearm by a felon. A 17-year-old also faces charges in juvenile court in connection with the slaying. Delcid is being held on $2 million bail, arrest records show. He faces life without the possibility of parole thanks to the special circumstance allegation that the killing was committed during a robbery, Los Angeles County District Attorney George Gascón said during a news conference Wednesday. On Monday afternoon, Delcid got out of a nearby vehicle as off-duty officer Gardiel Solorio had just gotten to the parking lot of an L.A. Fitness in Downey. Delcid allegedly demanded Solorio's personal items, but as Solorio put his car in reverse, Delcid allegedly shot the victim five times at close range, officials said. The defendant then returned to his vehicle being driven by the unidentified teen, and the two drove away. Solorio, 26, died at the scene. ktla.com

Sioux Falls, SD: Police shooting outside Sioux Falls restaurant leaves 1 dead
Law enforcement officers fatally shot a man who fled a traffic stop in Sioux Falls and fired a gun at a police officer and a sheriff's deputy, the city's police chief said Wednesday. Chief Jon Thum said at a briefing that law enforcement stopped a car with four occupants in the parking lot of a Burger King restaurant about 5:30 p.m. Tuesday because some were wanted and on parole. Three of the four individuals — a woman and three men — ran from the vehicle and the fourth drove away, officials said. One of the men fired at officers as he tried to flee and was shot, Thum said. The man, who has not been identified, was pronounced dead at a hospital. foxnews.com

Houston, TX: Houston store clerk fatally shot man who assaulted him
A Houston store clerk fatally shot a man who assaulted him on Tuesday evening, police say. Police responded to a shooting call in the 8000 block of Lavender Street near Weaver Road around 8 p.m. A 36-year-old man who had been shot was taken to the hospital, where he was pronounced dead. According to police, the man had walked into the convenience store appearing to be intoxicated on an unknown substance, and he assaulted the 23-year-old clerk behind the cash register. Police say the clerk then got a gun and shot the man. The case will be referred to a grand jury. fox26houston.com

Indianapolis, IN: 1 dead after shooting at north side gas station
Police are responding to a shooting on Indy's north side that claimed one life. According to the Indianapolis Metropolitan Police Department, the shooting occurred just after 2:45 p.m. at a Marathon gas station near the intersection of Michigan Road and W. 79th Street. Police said an adult male was shot right outside the entryway of the gas station. The victim was transported in critical condition to the hospital but wasn't reported to be breathing. At the hospital, the man was pronounced dead. Investigators do not believe the shooting to be a random act and said there was no active threat to the public. fox59.com

Kennesaw, GA: Dispute over fries leads to arrest of man out on bond for murder
It started with a disagreement over fries at a fast food restaurant. It turned into a police chase and the same customer who called 911 being arrested. Police say that customer was out on bond on murder charges. The disagreement happened at the McDonald's in Kennesaw. Police body cam video shows a man complaining about his fries. "I tried the fries, they were lukewarm, but they weren't hot," said the man in the video, identified as 24-year-old Antoine Sims. "The owner said he was cursing at him and wanted him to leave and to be issued a criminal trespass warning," said Kennesaw Police Officer David Buchanan. When officers searched for Sims' name in a law enforcement database, they got an alert there was a warrant out for his arrest. Sims was charged in the murder of a woman in Johns Creek, Adelisa Muratovic, in 2018. Her body was found inside a burning car. Police were searching for three people in connection with her murder. Sims ran from police and was later captured by US Marshals in Wisconsin. Sims was currently out on bond, but had a warrant out of Fulton County for failure to appear. When Kennesaw police tried to give Sims the criminal trespass warning, he took off running. Police caught up with him in an apartment complex. "The officer gives chase for a few seconds and tasers him in the back and he immediately goes to the ground," said Officer Buchanan. After complaining about his cold fries, Sims is now back in jail. fox5atlanta.com

Pine Bluff, AR: Second suspect in Pine Bluff arson-killing arrested at Dollar General
Police have arrested a second suspect in the July 26 residential arson at Pine Bluff that led to the discovery of a homicide victim. James Dixson, 42, was apprehended without incident at 1:10 p.m. Wednesday at Dollar General according to Jefferson County Sheriff Lafayette Woods Jr. Sheriff's officials received a call from the store, and Sgt. Courtney Kelly, along with investigators Joseph O'Neal and Morgan Carter, went out to arrest Dixson, Woods said. Dixson was wanted on charges of capital murder, arson, abuse of corpse and possession of a firearm by a certain person, according to Pine Bluff police. His initial court hearing could be held as early as Thursday. arkansasonline.com

Minneapolis, MN: Woman shot outside downtown Target store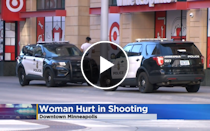 Police say an argument led to a woman being shot Wednesday evening on Nicollet Mall in downtown Minneapolis. Officers rushed to the corner of the mall and 9th Street at about 5:45 p.m., where they found a woman in her mid-20s suffering from a "potentially life-threatening gunshot wound" near the Target store. She is being treated at a local hospital. Police say no arrests have been made. cbsnews.com

---

Robberies, Incidents & Thefts
American Fork, UT: Dramatic video captures OICI in American Fork after shoplifting suspect flees with child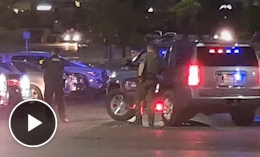 A dramatic video captured an officer involved in a shooting in American Fork after a shoplifting suspect fled in a car and hit a woman, taking a 5-year-old child with him. American Fork police said the child was dropped off by the suspect, identified as 29-year-old Danny Sihalath, at a distant relative's house. They said the car was dumped in West Valley. The woman he hit, who had some relation to the suspect, was booked on charges of felony obstruction and retail theft charges Wednesday morning. This all happened in a Walmart parking lot, in front of terrified customers.

According to Lt. Josh Christensen with the American Fork Police Department, it was a Utah County Sheriff's Deputy that fired the shots. He said officers didn't hear the woman shouting about the child inside. "If she was it didn't get back to the officers. They didn't hear it. They didn't know so at that time there was no knowledge of anybody else in the vehicle at all actually." Christensen said the child was found sometime later unharmed. And based on the blood inside, police believe Sihalath was hit by at least one of the bullets. Hospitals in several counties have been told to be on the lookout for him, but he still hasn't been found. Christensen said while they don't necessarily believe there is a threat to the community, but they do consider him dangerous. kutv.com

McKinney, TX: Man suspected in baby formula theft turns himself in to McKinney Police
On June 20, McKinney Police asked for the public's help in identifying a suspected package thief on social media. The man could clearly be seen in the video picking up a package before driving off in a silver Acura. According to an update posted by McKinney Police, authorities were able to identify the suspect following a social media tip. He then turned himself in on the warrant and returned the formula, stating that he had no use for it. audacy.com

Philadelphia, PA: Video Shows Group of Philly Teens Ransacking Germantown Restaurant

Nashville, TN: Man Convicted In Music City Pawn Robbery Headed To Federal Prison

New York, NY: Cold-hearted bandit busted with 20 pints of Haagen-Dazs from upscale NYC shop
● Antiques – Columbia, MO – Burglary
● Beauty – Vernon Hills, IL – Burglary
● C-Store – Hicksville, OH – Robbery
● C-Store – Baton Rouge, LA – Robbery
● C-Store – Fontana, CA – Armed Robbery
● Clothing – Lexington, KY – Burglary
● Dollar – Detroit, MI – Armed Robbery
● Dollar – Covington County, MS – Armed Robbery
● Gas Station – Hanover, MD – Burglary
● Jewelry – Silver Springs, MD – Burglary
● Jewelry – Freehold, NJ – Robbery
● Jewelry – Columbus, OH – Robbery
● Jewelry – Jersey City, NJ – Robbery
● Jewelry – Union Gap, WA – Robbery
● Jewelry – Humble, TX – Robbery
● Jewelry – Little Rock, AR – Robbery
● Jewelry - Niagara Falls, NY – Robbery
● Liquor – Albany, GA – Burglary
● Restaurant - Philadelphia, PA – Robbery
● Restaurant – Vernon Hills, IL – Burglary
● Restaurant – Madison, WI – Burglary
● Vape – Vernon Hills, IL – Burglary
Daily Totals:
• 13 robberies
• 9 burglaries
• 0 shootings
• 0 killed

---

None to report.

Submit Your New Hires/Promotions
or New Position
See all the Industry Movement
---




Feature Your Job Here For 30 Days -
70% Aren't On The Boards
Post your job listing
---
Featured Job Spotlights
An Industry Obligation - Staffing
'Best in Class' Teams

Every one has a role to play in building an industry.
Filled your job? Any good candidates left over?
Help your colleagues – your industry - Build 'Best in Class' teams.

Refer the Best & Build the Best
Quality – Diversity – Industry Obligation

---

VP, Asset Protection & Retail Operations
Washington, D.C.
The candidate will oversee the development of innovative strategies, programs and solution which help retailers mitigate loss and reduce total retail risk; Direct oversight of the NRF Loss Prevention Council and Retail Operations Council...



National Account Sales Executive
Remote Opportunity
Interface is seeking a talented National Account Sales Executive to join our diverse, highly motivated sales team.  This individual will propose, advance the sales process, close and support the sale of our managed Access Control, Intrusion & Interactive Alarm monitoring portfolio, IP video products, and industry leading Business Intelligence solutions with a focus on the large, multi-site U.S. businesses and targeted verticals...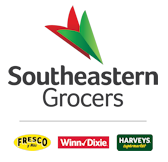 Business Continuity Planning Manager
Jacksonville, FL - posted August 5
Responsible for developing, implementing and managing the company's Business Continuity (BCP) and Life Safety Programs to include but not limited to emergency response, disaster recovery and site preparedness plans for critical business functions across the organization. In addition, the position will develop and lead testing requirements to ensure these programs are effective and can be executed in the event of a disaster/crisis....




Asset Protection Manager
Beloit, WI - posted July 19
We are looking for individuals with an Asset Protection background and who understand physical security processes, access control, CCTV systems, emergency and critical response procedures, and safety and awareness programs. You will play a critical role in the execution of all Asset Protection and Safety procedures...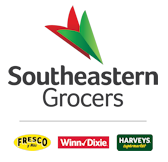 Region AP Manager (Florida - Treasure Coast Market)
Jacksonville, FL - posted June 17
Responsible for managing asset protection programs designed to minimize shrink, associate and customer liability accidents, bad check and cash loss, and safety incidents for stores within assigned region. This position will develop the framework for the groups' response to critical incidents, investigative needs, safety concerns and regulatory agency visits...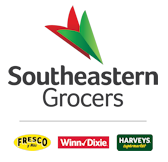 Regional Safety Manager – South Florida Region
Jacksonville, FL - posted June 17
This position will manage the safety program for an assigned group of stores that is designed to minimize associate and customer accidents. This includes reviewing and recommending loss control strategies, ensuring program conformance to applicable laws and regulations, preparing required reports, and monitoring and evaluating the program activities in stores...



Corporate Risk Manager
Seattle, WA / Tacoma, WA / Portland, OR - posted June 14
Summary of Role and Responsibilities: A proactive approach to preventing losses/injuries, whether to our employees, third parties, or customer's valuables. They include but are not limited to cash in transit, auto losses, or injuries....



Corporate Risk Manager
San Diego, CA / Los Angeles, CA / Ontario, CA
- posted June 10
Summary of Role and Responsibilities: A proactive approach to preventing losses/injuries, whether to our employees, third parties, or customer's valuables. They include but are not limited to cash in transit, auto losses, or injuries....



Corporate Risk Manager
Atlanta, GA / Birmingham, AL - posted June 10
Summary of Role and Responsibilities: A proactive approach to preventing losses/injuries, whether to our employees, third parties, or customer's valuables. They include but are not limited to cash in transit, auto losses, or injuries....



Physical Security Operations Center Leader
Columbia, MD - posted June 8
The primary purpose of this role is to partner, lead and manage a Central Station/Physical Security Operations Center driving operational execution and enhancements to ensure effectiveness and a positive customer experience. This individual is also responsible for leading a team of operators providing professional and accurate responses...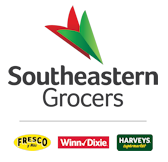 Region Asset Protection Manager–Southwest Florida
Fort Myers, FL - posted May 12
Responsible for managing asset protection programs designed to minimize shrink, associate and customer liability accidents, bad check and cash loss, and safety incidents for stores within assigned region. This position will develop the framework for the groups' response to critical incidents, investigative needs, safety concerns and regulatory agency visits...



Loss Prevention Specialists (Store Detective)
Albany, NY; Hyannis, MA; Burlington, VT; Hartford, CT
- posted May 6
Detect and respond to external theft and fraud by working undercover within the store(s) you are assigned to. Working as a team with store management and associates in combating loss in the store(s). Developing and analyzing external theft trends, utilizing information in company reports and information gathered from store management and associates...

Retail Asset Protection Associate
Medford, MA; Brockton, MA; East Springfield, MA
- posted May 6
The Asset Protection Greeter role is responsible for greeting all customers as they enter the store, ensuring that customers see the Company's commitment to provide a safe and secure shopping environment, as well as deterring theft, shoplifting, or other dishonest activities...



Loss Prevention Supply Chain Manager
Fresno, CA - posted April 25
The Loss Prevention Manager, Supply Chain (LPMSC) drives shrink improvement and profit protection activities for an assigned distribution center (DC), its in-bound and outbound shipping networks and its third party pooling centers...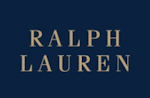 Asset Protection Lead (Regional), Atlanta/Carolinas
Atlanta/Charlotte - posted April 22
Responsible for the protection of company assets and mitigation of risk. Effectively communicates, trains, implements, and monitors all aspects of Asset Protection programs in assigned markets. These programs include Tier Shrink Reduction Strategy, training and awareness, store audits, investigative initiatives, profit protection, health and safety and budgetary compliance...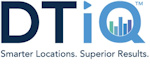 Regional Loss Prevention Auditor
Multiple Locations - posted April 20
The Regional Loss Prevention Auditor (RLPA) is responsible for conducting operational audits and facilitating training meetings in our clients' locations. The audit examines operational controls, loss prevention best practices, and customer service-related opportunities...



Business Manager
Dallas/Fort Worth Area, TX - posted April 6
Sapphire Risk Advisory Group is seeking a Business Manager to work in the company's Dallas-area office in a W2 position and will closely partner with other members of the team to manage projects and communicate with contractors, vendors, and clients...
---

Featured Jobs

---

---

Developing your verbal skills and focusing on your specific word usage to convey messages is incredibly important for any successful executive. However, developing your ability to listen and hear what they're saying is just as important and in some cases may be even more so. It's great to be able to articulate in a manner that shows your subject matter expertise, but it's even better if you can mold it and change it on a dime based on what you're hearing and seeing. And if your too busy talking, you may just miss the entire conversation and say something that doesn't even fit. Active listening requires focus and attention and, as Abraham Lincoln said, "Better to remain silent and be thought a fool than to speak out and remove all doubt."


Just a Thought,
Gus



(content subject to approval)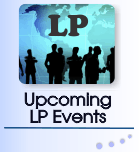 ---

Recruiting?
Get your job e-mailed to everyone... everyday
Post on our Featured Jobs Board!
Not getting the Daily?
Is it ending up in your spam folder?
Please make sure to add d-ddaily@downing-downing.com to your contact list, address book, trusted sender list, and/or company whitelist to ensure you receive our newsletter.
Want to know how? Read Here



36615 Vine Street, Suite 103
Willoughby, OH 44094
440.942.0671
copyright 2009-2019
all rights reserved globally