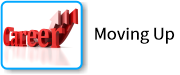 ---

The IOBSE Board of Directors welcomes Sean Dessources as new Director of Membership

Sean Dessources is a Sr. Manager for Asset Protection for The Home Depot Supporting their Supply Chain Division. Since Joining the Home Depot in 2008 Sean has held various roles on the retail side of the business prior to joining the Asset Protection Supply Chain team in 2013. Since joining the Asset Protection team, Sean has helped design and manage the physical security installations for over 30+ distribution centers and has helped roll out The Home Depot enterprise access control system for the Distribution centers.

Prior to joining The Home Depot Sean was a Park Enforcement Officer for the City of New York. Sean holds a Bachelor of Arts in Communications from Buffalo State University. Sean is a member of AA Pulse, The Home Depot African American Associate Resource Group and The Home Depot Diversity and Inclusion Committee for Asset Protection. In his free time, Sean likes to travel with his wife and daughter, coach youth sports and is a die-hard sports fan.

See All the Executives 'Moving Up' Here

Submit Your New Corporate Hires/Promotions or New Position

---

---

ADT reports second quarter 2023 financial results

Record-high recurring monthly revenue balance; maintained record-high customer retention

Improved capital efficiency with record revenue payback of 1.9 years

Positive net income with strong Adjusted EBITDA and operating cash flows

Announced agreement to divest commercial business for $1.6 billion unlocking significant shareholder value; net proceeds to be used for debt reduction



ADT, the most trusted brand in smart home and small business security, today reported financial results for the second quarter of 2023.

Financial highlights for the second quarter of 2023 are listed below. Variances are on a year-over-year basis unless otherwise noted.

• Total revenue of $1.6 billion with end-of-period recurring monthly revenue (RMR) up 4% or $382 million
• High customer retention with gross revenue attrition maintaining record low of 12.5%
• Record revenue payback of 1.9 years
• GAAP net income of $92 million, or $0.10 per diluted share, down less than $1 million
• Adjusted net income of $148 million, or $0.16 per diluted share, up $98 million
• Adjusted EBITDA of $651 million, up $54 million

Read more here


Axis Communications expands presence with new Ohio Experience Center

The new location demonstrates Axis' continued commitment to providing local customers, partners, and business leaders with on-the-ground resources and support to test advanced security technologies in a simulated environment.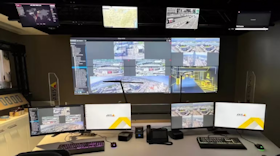 August 1, 2023 - CHELMSFORD, Mass. – Axis Communications today celebrates the grand opening of its newest Axis Experience Center (AEC) in Cincinnati, Ohio. The Cincinnati AEC is the company's 16th experience center in the Americas and the second AEC location in its Mid-Atlantic Business Area. The new location demonstrates Axis' continued commitment to providing local customers, partners, and business leaders with on-the-ground resources and support to test advanced security technologies in a simulated environment.

The new 6,924-square-foot Cincinnati AEC is located on the 11th floor of the Scripps Center in the heart of Cincinnati's riverfront business district. The facility features panoramic views of downtown and overlooks the Great American Ball Park and Paycor Stadium – home to the Cincinnati Reds and the Cincinnati Bengals. Notable design elements of the space include a scoreboard video wall, state-of-the-art Security Operations Center, a one-of-a-kind 2N/Axis intercom wall, and dedicated training room.



Most importantly, the space will allow customers and partners to demo the latest solutions, including new use cases for analytics, multi-sensors, audio, and Axis' newest video surveillance advancements. Axis' expanded presence in the region will allow them to provide greater support to an array of local clients across industries, including retail, sports, entertainment, and government.

Read more here


---

The U.S. Crime Surge
The Retail Impact

Fighting Retail Theft Has Become a Bipartisan Effort
EDITORIAL: Democrats discover that retail theft is a problem
Three Nevada congressional Democrats returned home last week to tout new federal legislation intended to stop a surge in retail theft. It's an interesting concept, but the trio might also consider explaining to members of their own party how coddling criminals can encourage wrongdoing.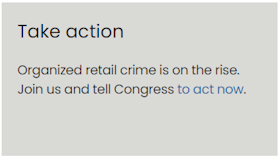 On Wednesday, Sen. Catherine Cortez Masto and Reps. Dina Titus and Susie Lee were in Las Vegas to promote the Combating Organized Retail Crime Act of 2023, which all three have co-sponsored. The proposal, which would give federal prosecutors increased power to go after organized theft rings, comes in response to an increase in inventory "shrinkage" at businesses large and small in many areas of the country.

But why would that be? It couldn't have anything to do with misguided "defund the police" policies that became all the vogue in progressive circles, could it? It's all completely removed from leftist district attorneys who have vowed not to prosecute offenders for crimes such as shoplifting and vandalism, isn't it? And surely it couldn't be related to Democratic legislatures, including in Nevada, redefining what constitutes a felony when it comes to those looking for the five-finger discount, right?

There's nothing wrong with criminal justice reform and ensuring that those who make a mistake have a chance at redemption. But when such good intentions morph into willfully turning a blind eye to antisocial and criminal behavior, they become a detriment to public safety and a threat to law-abiding citizens and their neighborhoods.

Making improvements doesn't entail locking up a mother who steals baby food or a teenager who lifts a candy bar. It simply means sending the message that there are consequences for engaging in illegal behavior — particularly over and over again.

Expanding federal statutes to attack large-scale retail theft operations may do a modicum of good by adding more resources to the fight, although state and local laws already exist to combat such activity. But it might be just as effective for voters to recognize that those who advocate defunding the police or ignoring whole portions of the criminal code are neither compassionate nor working in the best interests of their constituents. reviewjournal.com


Florida's ORC Taskforce Continues to Dismantle Theft Rings
Another retail theft ring shut down by Attorney General Moody's FORCE taskforce
Attorney General Ashley Moody is announcing another shutdown of a retail-theft crime ring by the Florida Organized Retail Crime Exchange Taskforce.

A Pinellas County pastor, Robert Dell, is facing charges for operating a multimillion-dollar theft ring stealing from The Home Depot. Authorities arrested Dell and four other associates for stealing merchandise worth more than $1.4 million from home improvement stores across multiple counties and then selling the items from an eBay account.

Attorney General Moody launched the Florida Organized Retail Crime Exchange (FORCE) taskforce to fight back against organized retail theft and prevent lawlessness seen in major cities Los Angeles and New York City from taking root in Florida. This case is another successful example due to the implementation of FORCE. Since 2019, Attorney General Moody's Statewide Prosecutors have filed more than 90 cases and charged more than 300 defendants in cases involving organized retail theft. The Office of Statewide Prosecution has a nearly 100% conviction rate for organized retail theft cases.

Attorney General Ashley Moody said, "Due to the success of FORCE, another retail theft crime ring is dismantled, and our Statewide Prosecutors continue to file charges against organized retail thieves. This pastor clearly skipped over the commandment–thou shall not steal. Our FORCE taskforce shut down his criminal operation stealing millions of dollars worth of merchandise from Home Depot stores across the state to resell the items on eBay. We will not tolerate organized retail theft in Florida and my office will continue to combat these criminal organizations."

Florida Department of Agriculture and Consumer Services Commissioner Wilton Simpson said, "While some progressive states may look the other way or pursue reduced charges for retail theft, this operation sends a clear message that Florida is relentless in our pursuit of justice and will not tolerate this criminal activity. I appreciate the investigators and law enforcement personnel who worked tirelessly on this case, as well as our partners at the Office of Statewide Prosecution and The Home Depot. Together, we will continue to pursue a safer and more secure Florida for all its residents and visitors."

In December 2021, Attorney General Moody launched FORCE, a statewide task force and database to help spot trends, identify subjects and take down massive, organized retail-theft rings. FORCE also bridges the gap between law enforcement, prosecutors and retailers to work together and share information on theft incidents statewide. In 2022, Attorney General Moody fought for legislation to help Florida prosecutors dismantle organized retail-theft rings and provide more tools to prosecute members of organized retail-theft rings. lehighacrescitizen.com

RELATED: Moody, Simpson celebrate busting another retail theft ring


NY Lawmakers Call On Governor to Sign ORC Bill Into Law
Local officials urge governor to sign ink bill on organized retail crime

Local officials are calling for a bill that would help prevent organized retail crime to be signed into law.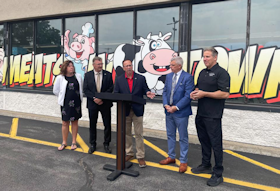 The New York State Legislature has passed Senate Bill S61714 and Assembly Bill A6568, legislation that would establish a New York Organized Retail Crime Task Force to review current policies and provide recommendations to help prevent further theft, improve consumer protection and address the economic impact of this theft. The bill now sits on Gov. Kathy Hochul's desk, waiting to be signed into law or vetoed.

State Sen. Joseph Griffo, R-53, Rome; Assemblywoman Marianne Buttenschon, D-119, Marcy; Assemblyman Brian Miller, R-122, New Hartford; and Oneida County Executive Anthony J. Picente Jr. gathered outside of Chanatry's Hometown Market in Utica on Thursday, Aug. 3, to urge Hochul to take action.

"We've got to do more than talk about it and study it, we've got to actually take some action," Griffo said. "I'm hopeful that the first step will be the governor at least recognizing and acknowledging that this is a problem through the creation of the task force, because we want her to sign the bill expeditiously. It's already been six weeks that we've been out of session, and hopefully that bill will be signed and we can begin the process, and we can incorporate some of our own ideas here."

Griffo said that some potential solutions include publicizing pictures of people who are part of organized retail theft rings, working with law enforcement to develop an uniform approach, finding additional security resources for stores and putting legislation in place to address the issue.

Chanatry said he's had to hire additional employees and security to watch for theft. Many of those thieves are repeat offenders, who are part of an organized retail theft ring, he said.

He said there needs to be stricter punishment for retail theft. Currently, most shoplifting crimes are under $1,000, which is classified as petit larceny. Petit larceny is a misdemeanor and can result in fines and up to a year in jail, although jail time is unlikely. If the value of the stolen goods exceeds $1,000, the crime will be considered a felony and can result in a state prison sentence. romesentinel.com


Will San Francisco's Crime Crisis Impact New IKEA Store?
Downtown S.F.'s IKEA opens soon: 'Different from any IKEA store seen before'

San Francisco's first IKEA store is set to open Aug. 23 at 945 Market St. between Fifth and Sixth street.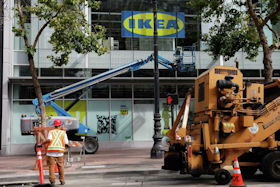 The nearby Powell Street, Stockton Street and Union Square shopping meccas are pockmarked with huge "For Lease" signs. Nordstrom, the giant department store at the nearby Westfield San Francisco Centre, will close this month. Two blocks away, a Whole Foods shuttered in April over security issues that included rampant shoplifting and an overdose death.

Akalin said the store will adopt the same security approach as other IKEAs: in-house risk staffers plus an outside company providing guards at places such as the entrance and check-out area.

"We are committed to the safety of our co-workers, customers and the community itself," he said. "This is the same for every IKEA unit."

"While our room settings are secured for safety reasons, merchandise in the Market Hall will not be under locks when IKEA San Francisco opens on Aug. 23," Akalin said, referring to the area where products for immediate purchase rather than home delivery, will be available.

About 90% of the new workers live in the city, the majority from "around the corner," Akalin said, defining that as the Tenderloin, Mid-Market and SoMa areas. Some were hired through the city's Office of Economic and Workforce Development. "They could be individuals who had certain things in their past and are now going through some rehabilitation programs," he said. sfchronicle.com


Crime 'State of Emergency' in Oakland?
Calls for action grow as Oakland crime spikes

This comes after the Oakland NAACP branch called for a state of emergency over the issue last month

As crime continues to spike in Oakland, demands for action from city and community leaders are growing louder. Statistics show that not only is crime in the city trending up, but some types of crime have doubled or even tripled over the past few years.

"The bottom line of what we are seeing today," said Oakland City Councilmember Noel Gallo, "I can rob, steal, break into your home while you are at home, and get away with it."

This spike has led to the Oakland NAACP branch to call for a state of emergency last month. NAACP President Cynthia Adams believes tackling root causes is the only way to create real change.

The Oakland Police Department has said it's working with local, state and federal partners. Some of its tactics include firearm tracing technology, focusing enforcement efforts on active gangs, and partnering with the city's violence prevention teams."

Meanwhile, Gov. Gavin Newsom has committed to bringing California Highway Patrol officers to Oakland as reinforcement. He has also said he'll provide money to install license plate readers. nbcbayarea.com


Shoplifting 'Crime Wave' Across the Pond
UK: Inside the shoplifting crimewave, as gangs steal baby formula to cut drugs and exploit children as 'distraction' methods
At the height of her crime, Kim Farry was making more than £20,000 a month shoplifting and her living room was constantly full of stolen loot. What began as a way to support her family ended with the mother of six being trapped in an all-consuming addiction for 46 years. Now, after several lengthy stints in prison and with her money "wasted," her story serves as a stark warning. Kim shares her experience as shoplifting has increased by more than 30 per cent, retailers have lost £953million last year and store workers have witnessed more than 800 violent incidents every day.

The 62-year-old told The Sun on Sunday: "What started as a necessity turned into an addiction that took my children away from their mothers. "When one of my kids was embarrassed to bring her friends over for a sleepover because we had so much stuff I stole at home, I finally knew I had to change."

This week, the government unveiled plans to address the problem in a Crime and Justice Bill that would see mandatory jail terms for repeat offenses and greater use of facial recognition technology by police and businesses. Latest police data showed a 30.9 per cent increase in registered shoplifting in the UK compared to last year. But those on the front lines say the numbers don't reflect the true scale of the problem. In its latest crime survey, published in March, trade organization British Retail Consortium found that there had been eight million cases of shopper theft in the past year. ustimespost.com


'We are in a Warzone'
Councilman says it may be time to bring in National Guard to deal with DC crime
A DC Councilman says it may be time to call in the National Guard after another violent weekend in the District. Councilmember Trayon White, Sr. who represents Ward 8 says the crime in D.C. is getting out of control.

"The crime is out of control and getting worse by the day. We must declare an emergency regarding the crime and violence in our neighborhoods and act urgently. It may be time to call on the National Guard to protect the children and innocent people that are losing their lives to this senselessness," White said. "I am tired of burying our children. We are too comfortable with the state of our city. We must take action to gain control and protect our residents. Law enforcement is only one part of how we combat public safety issues. It will take all of us to heal our community." wusa9.com


D.C. Crime: Gun Violence Raises City Homicide Tally to 20-Year High

Residents on edge after 3 killed in DC mass shooting

---

Urban Foot Traffic Still Hasn't Returned to Pre-Pandemic Levels
Downtown Minneapolis businesses forced to transform amid continued pandemic pinch

Staffing cuts, different hours and menu changes are helping some small businesses survive.

In the past three years, drastic transformations to downtown Minneapolis have forced local business owners such as Virgillo to transform their business models. Bustling lunch breaks and lively happy hours at downtown restaurants are still a distant memory for many as hybrid work and shorter days at the office take hold.

The biggest hurdle are Mondays and Fridays, when the skyways are still near empty. Because the number of customers downtown on any given day differs greatly because of hybrid work, it's hard for businesses to staff accordingly.

For an industry with slim margins, a drop of 10% can be fatal. When business is off more, owners struggle extra. Still, Chris Bjorling, owner of Gray Fox, said that business is back up to 80% of pre-pandemic levels. Owners of Sorrento Cucina and Murray's Steakhouse said their revenue is about 70% of what it was during 2018 and 2019.

Weekend traffic is not making up for the loss of weekday revenue either.

"There was a time when downtown was the place to go," said Tim Murray, owner of Murray's Steakhouse, a staple restaurant that opened in Minneapolis 77 years ago. "It was first in many people's minds when looking for something to do, and that's changed a little bit the last two years." startribune.com


The End of Save A Lot Stores
Save A Lot sells remaining stores — finishes transition to 100% wholesaler

Save A Lot no longer operates any stores — at least not directly.

The discount grocer said it has re-licensed its remaining 18 company-operated stores, finalizing its ongoing strategy to shift ownership and operations of all Save A Lot locations to independent, licensed ownership. The stores, all in the company's home market of St. Louis, served as test locations for new innovations and programs.

The stores are being acquired by Leevers Supermarkets, a current Save A Lot retail partner with 29 locations in markets including Denver and Philadelphia. Based in Castle Rock, Col., the grocer will continue to operate the stores under the Save A Lot banner. chainstoreage.com


'We want all the brands the customer is used to'
How the Army & Air Force Exchange Service approaches retail
The Exchange, which is celebrating its 128th birthday, forges partnerships with retailers like Old Navy and The Home Depot - making for a loyal military customer base.


Tyson Foods to shut four US chicken plants in blow to small towns

Staples taps DoorDash for same-day delivery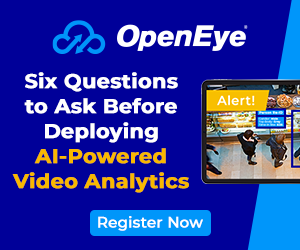 ---





The 11th Annual ARLF

Sunnyvale, CA | August 14 -16

Google it!

We're heading to Google Cloud's campus in August!

When looking for ARLF's 11th destination, we literally Googled it! This year we're heading to Google Cloud's Campus in Sunnyvale, CA. For 11 years, Axis has provided an open platform for retailers to discuss industry trends, technology, security, and all the issues that come along with them. Join us for an opportunity to learn with and help your industry peers address new topics and common challenges in retail.

Why you don't want to miss ARLF 2023...

• Networking opportunities with retailers from across the industry

• Participate in thought leadership discussions on hot topics within the industry

• Discuss common industry challenges and ways to solve them

• Loss Prevention Foundation LPQ/LPC course scholarship for you or a member of your team!

• Earn CEUs from the Loss Prevention Foundation and Wicklander-Zulawski

• Connect with the teams from LPF, LPRC, and Wicklander-Zulawski

---
---

In Case You Missed It





RH-ISAC Summit | Featured Speakers Preview

October 2-4 | Dallas, TX
The RH-ISAC Cyber Intelligence Summit delivers a robust agenda featuring prominent thought leaders providing perspective on cyber threats and challenges impacting the retail and hospitality industries. Here's a snippet of our speaker line-up:

• Deneen DeFiore, United Airlines
• Keren Elazari, The Friendly Hacker
• Marc Varner, Lowe's
• Ngozi Eze, Levi Strauss & Co.
• Ryan Miller & Leah Schwartzman, Target
• Paul Suarez, Casey's General Stores
• Dan Holden, BigCommerce
• Tyler Compton, Aaron's, Inc.
• Jason Goodman, Marriott
• Henry Valentine, T-Mobile

---

Disconnect Between C-Suite & Cybersecurity Workers
C-suite, rank-and-file at odds over security's role

Half of executives say security is prioritized when implementing a cloud strategy. Most security workers beg to differ.

A disconnect is brewing between how C-suite executives and cybersecurity workers perceive security's role, according to a Cloud Security Alliance report released Thursday. The study, sponsored by detection and response firm Expel, surveyed 1,000 IT and security professionals in May.


While half of C-level executives surveyed said security is "prioritized and strictly enforced" during cloud implementations, just 31% of security workers agreed with the statement, signaling a rift between the importance placed on cloud security across enterprises.

The data also shows a perception difference on when security enters the development process. Two in five C-suite leaders said security is a priority that is enforced during product development and continuously refined, compared to just over 1 in 4 security workers.

Enterprise cybersecurity defenses can help protect businesses from financial and reputational damage. American companies that suffered a data breach paid an average of $9.4 million last year, according to IBM data.

Yet views on cybersecurity vary across the organizational chart. Half of the C-suite leaders surveyed said a strong security posture can increase a company's competitive advantage, while over 1 in 3 rank-and-file security professionals agree.

CSA's analysis suggests executives might be too confident about their company's cyber preparedness. ciodive.com


Organizations Failing to Patch Critical Vulnerabilities
Citrix Zero-Day: 7K Instances Remain Exposed, 460 Compromised

Many organizations have failed to patch a critical zero-day vulnerability, allowing hackers to install Web shells on hundreds of endpoints.

Several threat groups are actively exploiting a critical vulnerability in Citrix networking products. Three weeks after Citrix released a patch for its NetScaler ADC and NetScaler Gateway, researchers say nearly 7,000 instances remain exposed on the Web. Of those, around 460 have Web shells installed, likely due to compromise.

Since the patch was released, a number of researchers have demonstrated how the vulnerability can be exploited. And attackers — rarely known to pass up an opportunity — have jumped to take advantage of the flaw, installing hundreds of web shells inside of corporate networks and carrying out dozens of exploits already.

And yet, according to data from the Shadowserver Foundation, thousands of exposed NetScaler instances remain unpatched today, and many organizations remain at the mercy of attackers who are installing web shells, and executing commands on internal networks at will. darkreading.com


Tenfold Surge in Apple Attacks
Apple Users See Big Mac Attack, Says Accenture

Accenture's Cyber Threat Intelligence unit has observed a tenfold rise in Dark Web threat actors targeting macOS since 2019, and the trend is poised to continue.

It's no surprise that Apple Mac computers have become prize attack targets in recent years, but the number of Dark Web threat actors pursuing macOS is rising at an alarming rate. Accenture's threat intelligence unit on Monday reported a tenfold increase in Dark Web threat actors targeting Macs since 2019, much of it during the past 18 months.

The findings come from Accenture Cyber Threat Intelligence (ACTI) and its Dark Web reconnaissance efforts. While threat actors have historically directed their attacks at Windows and Linux devices, the ACTI team has observed a vast Dark Web community of skilled attackers who have set their sights on Macs.

Macs in the enterprise are often more vulnerable because organizations don't apply the same conditional access and other policies as they impose on Windows devices, says Jason Dettbarn, CEO of Addigy, which provides a macOS and iOS management platform. Dettbarn says CISOs are increasingly taking a more proactive posture toward the security of Macs. darkreading.com


10 Key Controls to Show Your Organization Is Worthy of Cyber Insurance

Dark web activity targeting the financial sector

---

RCC's Cybercrime Prevention Campaign

Retail Council of Canada embarks on new cybercrime awareness venture

The Retail Council of Canada (RCC) recently launched a new cybercrime prevention campaign to provide educational resources for retailers and their employees, from frontline workers to IT security professionals.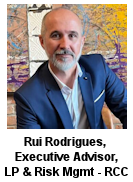 The Retail CyberSecure initiative, which kicked off at the beginning of this year, was made possible through the support of the Ontario Ministry of the Solicitor General and includes partnerships with the RCMP and the Ontario Provincial Police, among other organizations.

The program, which will continue to roll out throughout the year, comprises a series of six webinars along with downloadable guides and e-learning training modules. The resources are offered for free to achieve maximum impact, said Rui Rodrigues, the RCC's executive advisor for loss prevention and risk management.

The issue of cybercrime has become more acute for retailers, he said, as threats continue to ramp up. The pandemic also saw retailers become more reliant on online storefronts when in-store shopping was curtailed or temporarily restricted.

"Over the last few years, we've heard more and more from retail organizations about cyber," said Rodrigues. "You can't escape it."

The CyberSecure initiative is "really focused on ways we could educate, provide awareness and share best practices," added Rodrigues, "and doing it through various mediums."



Three of the six planned webinars are currently available on the RCC Retail CyberSecure resource website, focused on awareness training and current cyberthreats. Webinars on threat action plans, defensive procedures, ransomware training and brute force attacks will follow in the coming months.

Battle on two fronts

In some ways, loss prevention specialists are waging a battle on two fronts: the threat of shoplifting in brick-and-mortar retail locations and the ever-present spectre of cybercrime in the digital realm.

In both cases, education and awareness are key, said Rodrigues, along with collaboration with government and likeminded organizations to get the word out. canadiansecuritymag.com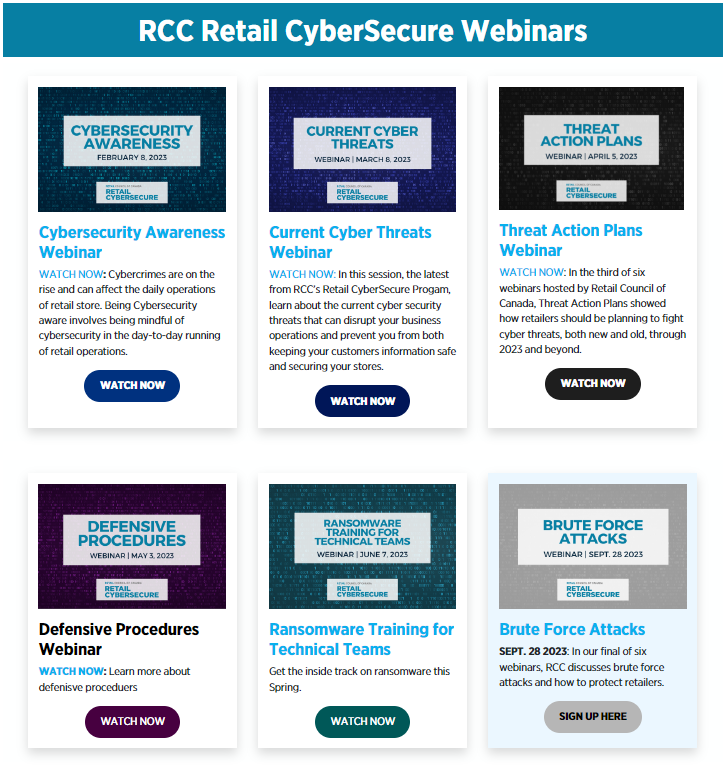 Click here to learn more about the
RCC Retail CyberSecure program

---

Soaring Theft Has Canadian Retailers Backing Away from Self-Checkout
Retailers Reconsider Self-Checkout Strategy As Theft Soars In Canada
It appears as if retailers, such as Walmart, are rethinking the self-checkout offering at stores and some retailers are either pulling them out or not launching them as theft related to a cashier-less experience continues to grow.

Melinda Deines, Strategist: Brand & Marketing with design consultancy SLD, said even a consumer who has little intention of stealing is more likely to do so at self-checkout. Consumers who are inclined to steal can now do so more easily.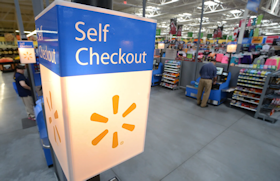 "By continuing to use self-checkouts in their current format, retailers are creating an environment where theft will continue and become normalized, threatening even greater losses in the future," she said.

"Walmart's not the only brand that's rethinking self-checkouts. Wegman's in the U.S. is removing them. Hy-Vee which is a gas convenience, they're pulling them out. Albertson's has been back and forth. Trader Joes has said we're never having them and still don't have them. We'll see if that remains true forever.

She said self-checkout has created a new type of shoplifter.

In a blog on the company website, Deines outlined the four factors making self-checkout really conducive to shoplifting:

1. Self-checkouts increase consumer frustration. Despite improvements in technology, self-checkouts are still far from simple. Most lack an effective workflow and there are no standard practices, creating confusion. A customer hasn't been trained on how to find codes or enter promos correctly. Such frustrations may cause consumers to steal out of sheer exasperation.

2. Stealing, simplified. At traditional checkouts, a staff member takes responsibility for accurately scanning items and obtaining payment. Without that oversight, brands rely on an honor system. When no one is watching, it's a piece of cake to switch a lower-cost item for an expensive one, switch barcodes, and not scan all items.

3. The risk of enforcement is low. If a consumer is caught with an unscanned item, they have the perfect explanation: it was an honest error. Proving otherwise may be impossible, making enforcement very difficult.

4. Consumers rationalize their behavior. The removal of human interaction may amplify the sense that stealing from a big corporation doesn't hurt anyone. In today's inflationary economy, financial stress adds another reason to rationalize theft. In addition, consumers may feel that retailers are saving money by reducing labor costs so they are entitled to share those savings. Or, they may feel this is their way of forcing the retailer to "pay them" for doing a job that was previously done by staff. retail-insider.com

RELATED: Anti-theft measures used by retailers leaves them open to lawsuits


Glass-Breaking Vandalism Plagues Canadian Businesses
B.C. launches $10.5M rebate for vandalism repairs for affected businesses

The program also includes preventative measures to address glass-breaking

The owner of a British Columbia small business says the launch of a $10.5-million government program to repair and prevent vandalism damage is a welcome start, given the rash of glass-breaking incidents in some neighbourhoods.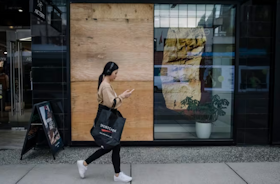 Jake Jackman owns The Ice Cream Parlour optical store in Vancouver's West End and says the four-panel glass front on his shop was broken last year, while a business across the street is replacing its windows "every three weeks."

B.C. Economic Development Minister Brenda Bailey says the new program will begin in the fall and is open to small businesses that suffered vandalism damage, retroactive to Jan. 1 this year.

If approved for the rebate, businesses can receive up to $2,000 for cost of repairs and up to $1,000 for prevention measures, with the criteria for eligibility yet to be released.

Jackman says he is "especially excited" to hear about the possible rebate for preventive measures, because many shops in his neighbourhood are considering installing security shutters to protect their windows and other parts of their properties.

He says the West End isn't alone in experiencing rising vandalism, with other Vancouver neighbourhoods, such as Gastown and Granville Street, even more seriously affected. cbc.ca


One Canadian Province Bucks the Crime Trend
As crime increases across Canada, New Brunswick sole province where rates drop
New Brunswick was the only province in Canada to record fewer police-reported crimes in 2022 compared with the prior year, data from Statistics Canada show.

The agency's crime severity index — a measure that includes violations of the Criminal Code and other federal statutes — rose by four per cent across Canada in 2022. Manitoba recorded the biggest increase, with 14 per cent, followed by Quebec, Newfoundland and Labrador, and Prince Edward Island, all with jumps of six per cent.

But New Brunswick bucked the national trend, with a crime severity index dropping by two per cent in 2022 compared with 2021. ca.news.yahoo.com


'Modern Slavery' in the Retail Supply Chain?
If Canada Wants To Get Serious About Forced Labour, Disclosure Laws Won't Do
The Canadian government recently passed the Fighting Against Forced Labour and Child Labour in Supply Chains Act. The new law is designed to address forced labour and child labour in supply chains by requiring companies to disclose their efforts in eliminating labour abuse from their supply chains.

The legislation, known colloquially as Canada's Modern Slavery Act, does not require large Canadian companies to actually take actions to prevent or reduce the risk of forced labour and child labour in their supply chains.

The act also doesn't hold companies accountable when forced labour is found. Similar weak disclosure laws in California, the United Kingdom and Australia have already been found to be ineffective by academic researchers.

Our recent investigation at the Governing Forced Labour in Supply Chains Project into the Canadian apparel company Lululemon Athletica casts doubt on the ability of this new law to tackle labour abuse. The new law falls short of what is required to make large corporations exercise due diligence to prevent labour abuse from occurring within their supply chains.

In 2021, KnowTheChain — which evaluates companies' efforts to address forced labour risks in their supply chains based on international labour standards — ranked Lululemon first among 129 apparel and footwear companies for its measures to address forced labour risks.

Despite being recognized as an industry leader in this area, an investigation by researchers at Sheffield Hallam University in England found that Lululemon was at a high risk of sourcing from the Xinjiang region in China — which has been associated with forced labour and human rights abuses — that same year. retail-insider.com


In Case You Missed It
Canada's Metro Grocery Stores On Strike - More Chains Expected to Follow Suite
'Revenge of the wage earner': Metro grocery strike part of larger labour trend, experts say
As the strike continued for a second day, labour experts said workers are at a tipping point, with retailers reporting record profits while real wages remain stagnant and jobs are precarious.

As the strike by Metro grocery workers continued for a second day, experts said the job action is part of a larger trend of lower-wage earners pushing back against employers for better pay in industries that have in recent years seen massive gains in profits.

On Saturday, more than 3,700 front-line workers walked off the job, hitting the picket lines in front of 27 Metro stores across the GTA after voting against a tentative agreement brought forward by their union.

He said Canada's tight labour market gives workers more confidence to fight for higher wages through collective action because they know they are harder to replace.

Metro is the first major grocery retailer to negotiate with Unifor during this bargaining cycle, setting a benchmark for other upcoming negotiations.

Recent job actions in various professions across Canada and the United States show workers are "starting to fight back" on a range of issues, including higher wages, greater job security, protection from automation and health and safety risks, Eidlin said. thestar.com


Most Respected Retailers in Canada
Costco voted most respected grocery store in Canada, while Loblaw falls
Shoppers have named Costco Wholesale Corp. the most respected grocery retailer in Canada, according to a new survey. Costco, which requires a membership, topped the list of 14 grocers in a survey of almost 3,000 Canadians conducted by Maru Public Opinion survey for Canada's Most Respected Award Program.

After Costco, the most respected grocer was Canadian chain Metro Inc. in second place and Walmart Inc. in third. Walmart rose 11 spots to third place, perhaps reflecting Canadians' growing appetite for bargains. Metro's discount Food Basics chain also rose from ninth to fourth place.

Loblaw Cos. Ltd. and the brands it owns, on the other hand, "appear to have taken a significant reputational hit," the study said. financialpost.com


Uniqlo Continues Canadian Store Expansion With 2nd Edmonton Location

Retail Theft Crackdown
Windsor police arrest 11 people in crackdown on retail theft
Eleven people are facing theft charges after the Windsor Police Service's latest efforts to combat shoplifting from retail businesses. The crackdown involved officers with the Problem-Oriented Policing Unit joining loss prevention teams at two department store locations in Windsor from July 26 to 28.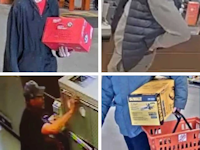 Police are not disclosing the names of the businesses, but the targeted operation resulted in the recovery of more than $4,500 in stolen merchandise. The 11 people apprehended will each face a charge of theft (value under $5,000). One suspect is additionally being charged with breach of probation.

Another suspect — a 58-year-old male — was found to have outstanding arrest warrants related to theft.

The arrest operation was in the same vein as Windsor police campaigns against retail theft last year that netted multiple suspects — 12 in October 2022 and 21 in December 2022.

Windsor police have previously acknowledged the city's two Home Depot locations as frequent targets for thievery. Brazen perpetrators have walked out of the stores with items such as cordless power tools. windsorstar.com


Robbery suspect sought after threatening to kill store employee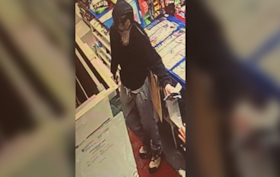 Sarnia police are requesting the public's help in apprehending a suspect who allegedly robbed a store and threatened to kill an employee while holding a knife early Sunday morning.

According to the Sarnia Police Service, at 5:19 a.m. on Sunday police and the OPP Canine Unit responded to the area of Cathcart Boulevard and Colborne Road for a report of a robbery.

Police said a suspect had entered a convenience store and while holding a knife threatened to kill an employee. The suspect then demanded money, and after they received it, left the store and ran away.

The suspect is described as having a slim build, wearing a black sweater with white detailing on the shoulders, grey jogging pants, tan coloured work boots and a wolf mask. london.ctvnews.ca


Suspect in Exeter, Ont. robbery arrested, OPP say

RCMP make arrests in armed robbery and carjacking case

Montreal police hit illegal magic mushroom shop with 3rd raid in 3 weeks
---

"Last Rites" Meeting Between Amazon & FTC
Amazon to Meet Regulators as U.S. Considers Possible Antitrust Suit

Amazon's meetings with the Federal Trade Commission, known as "last rites" meetings, are typically a final step before the agency votes on filing a lawsuit.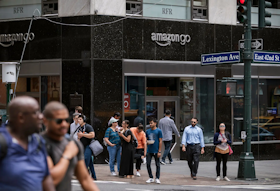 Amazon is scheduled to meet with members of the Federal Trade Commission next week to discuss an antitrust lawsuit that the agency may be preparing to file to challenge the power of the retailer's sprawling business, according to a person with knowledge of the plans.

The meetings are set to be held with Lina Khan, the F.T.C. chair, and Rebecca Kelly Slaughter and Alvaro Bedoya, who are F.T.C. commissioners, said the person, who spoke on the condition of anonymity because the discussions are confidential.

The meetings signal that the F.T.C. is nearing a decision on whether to move forward with a lawsuit alleging that Amazon has violated antimonopoly laws. Such discussions are sometimes known as "last rites" meetings, named after the prayers some Christians receive on their deathbed. The conversations, which are usually one of the final steps before the agency's commissioners vote on a lawsuit, give the company a chance to make its case.

If the F.T.C. files suit, it would be one of the most significant challenges to Amazon's business in the company's nearly 30-year history. Amazon, a $1.4 trillion behemoth, has become a major force in the economy. It now owns not just its trademark online store, but the movie studio Metro-Goldwyn-Mayer, the primary care practice One Medical and the high-end grocery chain Whole Foods. It is also one of the world's largest provider of cloud computing services.

The F.T.C. has investigated Amazon's business for years. The company's critics and competitors have argued that the once-upstart online bookstore has used its retailing clout to squeeze the merchants that use its platform to sell their wares. nytimes.com


2nd Prime Day Sale Coming in October
Amazon sets a second Prime sale for October, again

Last year the e-commerce giant also upended the holiday shopping calendar with its early event.

Amazon will hold a second sale event in October, open to Prime members in 19 countries, Doug Herrington, CEO of Worldwide Amazon Stores, said in a LinkedIn post Tuesday.

"Prime Big Deal Days" will take place in Australia, Austria, Belgium, Brazil, Canada, China, France, Germany, Italy, Japan, Luxembourg, Netherlands, Poland, Portugal, Singapore, Spain, Sweden, the U.S. and the U.K., the company said in a blog post.

The e-commerce giant held an October sale following its mid-summer Prime event for the first time last year. retaildive.com


Instacart Builds Out E-Commerce Solutions for Retailers

Online shopping tips for new shoppers
---
Memphis, TN: Cargo Theft: $400K in Nike shoes stolen from boxcar in North Memphis; two charged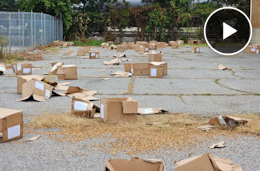 Two men were arrested after a group burglarized a boxcar in North Memphis Monday, stealing $400,000 worth of Nike gear. Memphis Police responded to a burglary at CSX Railyard at around 6:30 in the morning. They saw five cars, including four Nissans and a Honda, in the area. According to reports, multiple suspects were wearing dark clothing and ski masks. They were seen carrying multiple boxes from a train to their cars. Officers attempted to stop some of the suspects, but four of them fled the scene on foot. After a chase, officers caught Terry Sullivan, who had a Nissan key in his front pocket. Another suspect, Robert Doyle, ran inside the business warehouse, which MPD says only had one door. An employee locked him in, and police went in and saw him hiding under a large toolbox. wreg.com


Stockton, CA: Cargo Theft: CHP finds $229,000 in stolen paint at Stockton warehouse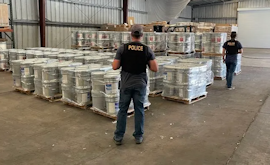 The California Highway Patrol on Monday announced the recovery of $229,000 in stolen paint. On July 31, members of the CHP's Cargo Theft Interdiction Program found 48 pallets of Sherwin-Williams paint at a warehouse in Stockton, the CHP said in a social media post. The paint was originally stolen in Nevada and traced to Stockton, according to the CHP. "The successful recovery of this stolen cargo was due in large part to the excellent communication between CHP, allied agencies, and the private industry," the CHP said. The CHP did not announce any arrests, but said the investigation remains ongoing. mercurynews.com


Glendale, CA: Brazen mob ransacks YSL store at Americana in Glendale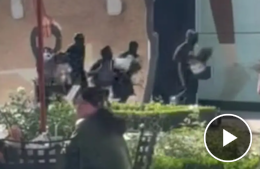 A mob of thieves made off with armfuls of designer handbags after ransacking the Yves Saint Laurent store at the Americana in Glendale Tuesday afternoon. Reports of the robbery came in just before 6 p.m. An employee at a nearby store told FOX 11 that a group of approximately 30 people walked in and raided the store. One worker nearby told FOX 11 that "all merchandise was taken in less than a minute." After snatching all the handbags they could, the group ran from the store, through the outdoor mall and into multiple cars. Multiple people there took cell phone video of their escape. The thieves were seen, arms full of merchandise, sprinting through the walkway, to the curb where cars were waiting for them. foxla.com


Portland, OR: Red Castle Games has been burglarized 3 times in 3 months: loss of $45,000
The window of Red Castle Games in Portland, OR, was broken around 2 a.m. on Sunday, August 6, and the burglar alarm went off, but owner Michael Micetic told Fox12 "unfortunately, we didn't get an immediate response." That's an understatement: For the next five hours, burglars came in and out of the store, emptying the shelves; at 6 a.m., surveillance videos show two people rolling a trash can full of merchandise out of the store. Mictec estimates losses from the burglary at between $15,000 and $45,000; this was the third time his store has been robbed in three months. kptv.com


Miami, FL: Thieves steal from Apple stores in Brickell, Aventura, Fort Lauderdale
Detectives were searching for the thieves who recently targeted Apple stores in Fort Lauderdale, Aventura Mall, and Miami's Brickell neighborhood. Surveillance video shows the suspects who pretended to buy three MacBooks while scamming the Apple employee at the store in Galleria Mall in Fort Lauderdale, police said. The scammers used a prepaid card and when the card didn't go through for the over $10,000 owed they grabbed the Apple employee's tablet and changed the amount, police said. It wasn't the only theft at the store in Fort Lauderdale, police said. Detectives believe the clever fraudsters were involved in a burglary at the Apple store at Aventura Mall. At the store at Brickell City Center, thieves stole five iPhones and three Apple pens. Detectives believe these thieves are selling the stolen goods online. local10.com


Wichita Falls, TX: Police say Walmart shoplifters return to fill two more carts

Zwingle, IA: Dubuque Man Arrested in For Harassment and $1,500 Theft

---

Shootings & Deaths

Wayne County, MI: 24-year-old Detroit man gets life without parole in fatal shooting during liquor store robbery
A 24-year-old Detroit man has been sentenced to life in prison without parole in connection to the murder of a man during a liquor store robbery in January. Dvante Antioni Howard was arraigned on the charges of felony murder, two counts of armed robbery, one count of assault with intent to murder and four counts of felony firearm on Jan. 27. On July 24, a jury found Howard guilty of felony murder, two counts of armed robbery and three counts of felony firearm. According to the Wayne County Prosecutor's Office, on Monday, Aug. 7, Howard was sentenced to life without parole on one count of felony murder, 25 to 50 years, and two years to be served consecutive on three counts of felony firearm. This is connected to the fatal shooting of Behnam Rasho, 64, also of Detroit. cbsnews.com


San Carlos, CA: Robbery suspect shot at Home Depot after assaulting Security guard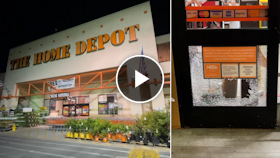 A shoplifting suspect at a Home Depot in San Carlos was shot Monday night after assaulting an armed security guard, the San Mateo County Sheriff's Office says. The incident happened around 10 p.m. at the Home Depot at 1125 Old County Road. Officials say store employees confronted the suspect on suspicion of shoplifting, which led to a physical altercation. The suspect was able to grab a security guard's collapsible baton and started hitting the guard in the head and face. The suspect then threw the baton through a glass window near the entrance to the store. After being assaulted, the security guard then shot and injured the suspect. The suspect was then arrested, but both were transported to hospitals with non-life-threatening injuries. abc7news.com

---

Robberies, Incidents & Thefts
Leeds, AL: Former Walmart employee charged after multiple fires start inside store, merchandise stolen
A former employee at a Walmart in Leeds was arrested on several charges after multiple fires were started inside the store and merchandise was stolen. The Leeds Police Department said 26-year-old Jayla Fain, of Pell City, was charged with two counts of Arson 1st, Theft of Property 3rd, Criminal Mischief 1st, and 32 counts of Reckless Endangerment. Police said there were three fires intentionally set at the store Saturday, which is located at 8551 Whitfield Avenue. Police said the store was occupied by many employees and customers when the fires began, causing great alarm. The fire was extinguished, but police said the incident caused the store to close until Sunday Afternoon.
Police said it is over $100,000 in damages to the store and merchandise. Police said detectives recovered over $500 of stolen merchandise from the store and other evidence related to these crimes
. Detectives believe that Fain set the fires, one in the women's bathroom, and two at the same approximate time that caused the store's evacuation.
abc3340.com
St Louis, MO: DOJ: Three Romanians Sentenced in St. Louis for Nationwide Fraud
Three Romanian citizens have been sentenced in St. Louis for running a "short-change fraud" in stores across the country. U.S. District Judge Sarah E. Pitlyk on Monday sentenced Daniel Rostas, 30, to 15 months in prison and Loredana Angel, 35, to 10 months in prison. On May 31, Judge Pitlyk
sentenced Legenda Rostas, 28, to two years in prison and ordered her to repay $224,666
. Restitution amounts for Angel and Daniel Rostas have not yet been determined. All three pleaded guilty earlier this year to felony charges of conspiracy to commit wire fraud and illegal reentry of an alien. All admitted engaging in sleight of hand to defraud Target stores for years while buying Visa gift cards. When purchasing the cards, they would display the full purchase price in cash, then fold over a portion and keep it while handing the rest of the money to store employees. They targeted younger or less experienced employees and wired the money they made to relatives in Romania. Legenda Rostas was involved in $224,666 in fraud since 2017, her plea agreement says, with Angel admitting about $83,865 in fraud. Records show Daniel Rostas wired about $62,534 to Romania and elsewhere.
justice.gov
Stockton, CA: Update: 7-Eleven clerks who stopped alleged thief won't be charged, DA says
The 7-Eleven store clerks who can be seen beating an alleged thief with a stick in a now-viral video will not face any criminal charges, the San Joaquin County District Attorney's Office announced Tuesday. "The Stockton 7-Eleven store clerks are not, and have never been, suspects of the San Joaquin County District Attorney's Office," District Attorney Ron Freitas said. "Any investigation going forward is to hold accountable the individual who threatened and attempted to rob them." The
video
, which has now been viewed millions of times and made national headlines, was filmed July 29 at the 7-Eleven on South Center Street, right across from Stockton Police Department headquarters. In the five-minute clip, a man wearing a blue mask can be seen emptying shelves of cigarettes and other products into a trash can.
Prosecutors received an outpouring of calls from community members asking for the employees to be pardoned, according to Neves. "At no point were we looking at the store clerks as suspects and we're not going to charge them as suspects for what happened," he said
.
recordnet.com
Livermore Falls, ME: Two teenagers charged in break-in at medical pot store in Livermore Falls
Two local teenage boys were charged last week with breaking into DEAT LLC, a medical marijuana retail store at 31 Pleasant St., and stealing product and paraphernalia, Police Chief Michael Adcock said. Police responded to a store alarm about 3:55 a.m. July 29, and officer Maverick Real noticed the bottom half of the front door had been broken. About $850 in product and paraphernalia, including two bongs, edibles, lighters and other inventory, was taken, Adcock said. Damage to the display cases, door and a light was estimated at between $2,500 and $3,500. The 15- and 17-year-old boys were charged with felony burglary, felony aggravated criminal mischief and misdemeanor theft. They were released to their parents.
sunjournal.com
La Verne, CA: L.A. County and City of La Verne Partner Up, Offer $20K Reward in Family-Owned Jewelry Store Robbery
Pinellas Park, FL: Two-vehicle crash sends vehicle into cell phone store
Miami, FL: Man arrested for allegedly stealing lobsters worth $1K from restaurant
• Apple – Fort Lauderdale, FL – Robbery
• Auto – Macon, GA – Armed Robbery
• C-Store – Oakland, CA – Robbery
• C-Store – Fort Worth, TX – Robbery
• C-Store – Jacksonville, FL – Robbery
• C-Store – Dyersburg, TN – Armed Robbery
• C-Store – Hobart, IN – Robbery
• C-Store – Coupeville, WA – Robbery
• C-Store – Miamisburg, OH – Burglary
• Clothing – McCall, ID – Robbery
• Electronics – Mountain View, CA – Burglary
• Game – Belvidere, IL – Burglary
• Game – Portland, OR – Burglary
• Gas – Belvidere, IL – Burglary
• Handbags – Glendale, CA – Robbery
• Hardware – San Carlos, CA – Robbery / Suspect wounded
• Liquor – Spokane Valley, WA – Robbery
• Liquor – Oakland, CA - Robbery
• Marijuana - Livermore Falls, ME – Burglary
• Restaurant – San Antonio, TX – Armed Robbery
• Restaurant - Essington, PA - Burglary
• Walmart – Ocala, FL – Robbery
Daily Totals:
• 15 robberies
• 7 burglaries
• 1 shooting
• 0 killed

---

None to report.

Submit Your New Hires/Promotions
or New Position
See all the Industry Movement
---




Feature Your Job Here For 30 Days -
70% Aren't On The Boards
Post your job listing
---
Featured Job Spotlights
An Industry Obligation - Staffing
'Best in Class' Teams

Every one has a role to play in building an industry.
Filled your job? Any good candidates left over?
Help Your Colleagues - Your Industry - Build a 'Best in Class' Community

Refer the Best & Build the Best
Quality - Diversity - Industry Obligation

---



Director of Retail Solutions - North America
Denver, CO - posted April 5
This role will be focused on selling our SaaS retail crime intelligence platform by developing new prospects, and progressing Enterprise level prospects through our sales process. You will report directly to the VP of Retail Solutions - North America, and work alongside our Marketing, Partnerships and Customer Success team to grow our customer base...

Regional Manager, Asset Protection - Southeast
Georgia or Louisiana - posted August 7
In this role, you will embody Do The Right Thing by protecting People, Assets, and Brands. You will work in an energized, fast paced environment focused on creating a safe environment for our employees, teams, and customers; this is critical to driving our Brand Power, Enduring Customer Relationships, and exuding our commitment to Team and Values...



Corporate & Supply Chain Asset Protection Leader
Quincy, MA - posted August 3
The primary purpose of this position is to manage the Corporate Asset Protection function for all US Support Offices and Supply Chain. Direct team in the design, implementation and management of physical security processes and equipment to ensure facilities are considered a safe and secure environment for all associates and external parties...



Occupational Health & Safety Manager
Mount Horeb, WI - posted July 27
This role is responsible for examining the workplace for environmental or physical factors that could affect employee or guest health, safety, comfort, and performance. This role is also responsible for reducing the frequency and severity of accidents. To be successful in the role, you will need to work closely with management, employees, and relevant regulatory bodies...



Field Loss Prevention Manager
Nashville, TN - posted July 26
As a Field Loss Prevention Manager (FLPM) you will coordinates Loss Prevention and Safety Programs intended to protect Staples assets and ensure a safe work environment within Staples Retail locations. FLPM's are depended on to be an expert in auditing, investigating, and training...



Regional Asset Protection Manager
Baltimore, MD & Philadelphia, PA - posted July 10
As a Regional Asset Protection Manager, you will support Whole Foods Market's Northeast Region. This will be a total of 21 stores in the Baltimore, Philadelphia, Southern New Jersey and DC area. Be empowered to ensure that multiple stores operate efficiently and achieve our asset protection and safety goals...



Loss Prevention Auditor and Fraud Detection Analyst
Boston, MA - posted July 7
As a LP Auditor and Fraud Detection Analyst for Staples, you will conduct LP operational field audits remote, virtual and in person, within a base of 60 retail stores to ensure compliance to operational standards to drive operational excellence and preserve profitability. You will also train store managers on Key-Holder responsibilities, Inventory Control standards, Cash Office procedures, Protection Standards, Safety and Fraud trends...



Manager, Physical Security
Jacksonville, FL - posted July 7
Responsible for overseeing all aspects of the company's physical security strategy for retail stores, warehouses, and store support center and field offices. This includes responsibility for the capital expense and repair budgets, developing written specifications, layout and design for all systems and to ensure all installations and repairs are made to SEG standards...



Regional AP Mgr – South FL Market – Bilingual required
Miami, FL - posted August 8
Responsible for managing asset protection programs designed to minimize shrink, associate and customer liability accidents, bad check and cash loss, and safety incidents for stores within assigned region. This position will develop the framework for the groups' response to critical incidents, investigative needs, safety concerns and regulatory agency visits...



Regional Manager, Loss Prevention (Western Territory)
Remote - posted June 28
The Regional Loss Prevention Manager is responsible for the control and reduction of shrinkage at the stores in their Territory. Investigate and resolves all matters that jeopardize or cause a loss to the company's assets. Has ownership for all company related shrinkage programs in their assigned stores.



Regional Manager, Loss Prevention (Central Territory)
Remote - posted June 28

The Regional Loss Prevention Manager is responsible for the control and reduction of shrinkage at the stores in their Territory. Investigate and resolves all matters that jeopardize or cause a loss to the company's assets. Has ownership for all company related shrinkage programs in their assigned stores...



Regional Director, LP & Safety (Midwest)
MN, MO, IL, KS, WI, MI, IN, or WA - posted June 27
We are looking for a Regional Director of Loss Prevention to join us in MN, MO, IL, KS, WI, MI, IN, or WA. You will develop, execute, and maintain shrink and shrink compliance initiatives. You will also conduct internal and external field investigations, loss control auditing, store safety programs, and compliance programs and audits...
---

Featured Jobs

To apply to any of today's Featured Jobs, Click Here

---

---

Professionalism or the lack thereof is a reflection of a person's inner self. How an executive presents themselves and talks about their former jobs, bosses and colleagues is a real indication of how they'll talk tomorrow about who they're working with today. And while it's human nature to be interested in the gossip, it's usually the wolf in sheep's clothing and the one who has the need to rationalize that has the most to say.


Just a Thought,
Gus




(content subject to approval)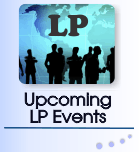 ---

Recruiting?
Get your job e-mailed to everyone... everyday
Post on our Featured Jobs Board!
Not getting the Daily?
Is it ending up in your spam folder?
Please make sure to add d-ddaily@downing-downing.com to your contact list, address book, trusted sender list, and/or company whitelist to ensure you receive our newsletter.
Want to know how? Read Here



36615 Vine Street, Suite 103
Willoughby, OH 44094
440.942.0671
copyright 2009-2019
all rights reserved globally