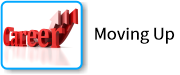 ---
Angie Cahill, CFI named Loss Prevention Manager Ecom for Bed Bath & Beyond

Before joining Bed Bath & Beyond as Loss Prevention Manager Ecom, Angie spent two years with Gucci as Operations Manager. Prior to that, she served as Director of Loss Prevention at Forty Five Ten for more than a year. Earlier in her career, she spent seven years with Kirkland's as Regional Loss Prevention Manager, two years with Tuesday Morning as Zone Loss Prevention Manager, and more than seven years in LP/operations roles with Linens N Things. Congratulations, Angie!

See All the Executives 'Moving Up' Here

Submit Your New Corporate Hires/Promotions or New Position


---

Axis Communications and 2N Named Commercial Integrator's 2022 BEST Award Winners
Axis and 2N garner accolades for products and solutions making a genuine difference in the commercial AV and IT industries.



Commercial Integrator, publisher of the foremost business handbook for AV and IT technology professionals, recently announced the winners of its 2022 BEST Awards. The awards highlight the best hardware, software, services, and resources of 2022 that are helping commercial AV and IT integrators sustain and grow their businesses.

Axis Communications won in the Audio Components & Processors category for its AXIS D4100-E Network Strobe Siren, the world's first network strobe siren. The product uses the power of light and sound to deter intruders, ensure on-site safety and improve operational efficiency. Integrated through VAPIX, MQTT or SIP, the strobe siren comes with various light and sound patterns for protection in any environment.

AXIS Device Manager Extend Base, a cloud-based software application, took top honors in the Programming, Design & Engineering Solutions category. The free application provides a user-friendly dashboard interface for instantly discovering, monitoring, and managing all Axis device inventory on the network.

Read more here

---

Summer 2022 Weekend Shooting Analysis
America's Crime & Violence Surge Continues


Another Weekend of Big City Gun Violence

1,340 Shootings - 409 Killed - 1,401 Injured in 15 Big Cities Past 11 Weekends
The D&D Daily's Big City Weekend Violence Study - Memorial Day to Labor Day


The Daily's study analyzes weekend shooting data in 15 major U.S. cities from Memorial Day Weekend through Labor Day Weekend 2022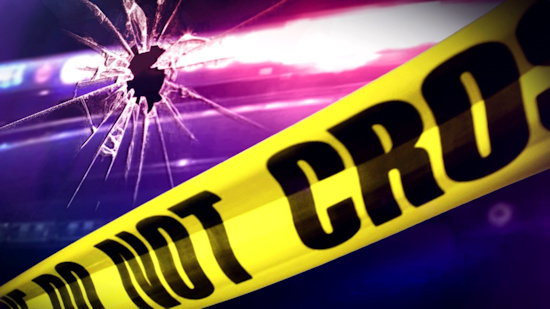 Starting Memorial Day Weekend, the D&D Daily began compiling and analyzing
data from 15 major U.S. cities
to get a snapshot of summer gun violence.
This past weekend, from August 5th through August 7th, there were
122 shootings recorded in these same cities, resulting in 32 deaths and 129 injuries.


The chart below shows the totals for each of the past 11 weekends dating back to Memorial Day weekend.
The D&D Daily will continue to track this data throughout the summer to capture the weekend violence trend in our nation's big cities as warm weather typically brings about more crime and violence.

Click here to see the list of incidents per city and follow along each week this summer as this spreadsheet will be updated every Monday. docs.google.com

Read more coverage about America's crime and gun violence epidemic in the section below

---

The U.S. Crime Surge
The Retail Impact

Regional AP Leader Arrested for Stabbing Murder
Arrest made in murder of 19-year-old woman from Ecuador found in woods
The Gwinnett County Police Department has arrested Timothy Krueger in connection with the murder of a 19-year-old Ecuadorian woman.



The Hall County Sheriff's Office discovered the body of Sarai Llanos Gomez decomposing in a wooded area off Paradise Point Road in Flowery Branch on June 20. They later identified the victim on July 25 and have been actively investigating her death as a homicide since.

Detectives obtained a concealing a death warrant for Krueger and Gwinnett homicide officials obtained search warrants for his home where he was taken into custody on Aug. 4. Authorities said he ultimately provided a full confession.

The 49-year-old confessed to stabbing Gomez several times with a knife which ultimately led to her death, according to an arrest warrant. The murder occurred at a home along Cardinal Lake Drive in Duluth, records show. He was later taken to the Gwinnett County Jail and charged with felony murder and aggravated assault.

According to LinkedIn, Krueger has been in the loss prevention industry for 20+ years, most recently as Regional Asset Protection Leader for Ascena Retail Group. Throughout his career, he has held roles with Justice, Michaels, and Musicland.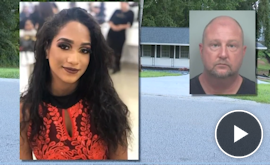 Gomez, the victim, was a 19-year-old mother of two children, who moved to the United States from Ecuador for a better life, and to send money back home, her family said.

Gomez had moved to the U.S. last year: first to Chicago, then to Atlanta where she was offered a waitressing job at a Buckhead hotel. But the job wasn't what she had signed up for. Gomez's mother said that, instead, it was to become a sex worker. One day before the disappearance, Sarai told her mother she tried turning it down. 11alive.com gwinnettdailypost.com

Murders, Shootings, Thefts & Robberies Surge in NYC
NYC crime rate climbed 31% in July compared to July 2021 amid surges in murders, shootings, thefts, robberies
A spike in shootings and murders in July fueled a 31% increase in the city's crime rate over the same month in 2021, the NYPD said Friday, continuing to fuel a hot-button political issue that has the mayor and governor at odds.

Murders were up 34% last month compared to July 2021, the NYPD data shows. Police counted 47 murders in July 2022, up from 35 committed in July 2021. Shootings were up 13% in July 2022 to July 2021. The city recorded 178 shooting incidents last month, up from 157 it counted in July 2021.

The increased in murders and shooting incidents combined with spikes in robberies and thefts to boost the overall crime rate by 31% this July compared with July 2021.

Grand larcenies were up 41% in July 2022 compared to July 2021. Last month, police recorded 4,588 grand larcenies, which under New York law are thefts of cash or property worth more than $1,000. That was up by 1,326 from the 3,262 recorded in July 2021.

Robberies were up 37% in July 2022 compared to July 2021. Police counted 1730 robberies in July 2022, up by 469 from July 2021.

Despite the bump in July, New York City's murder rate is down 4% so far in 2022 compared to 2022. Police have recorded 253 slayings so far this year, compared with 264 in the first seven months of 2021. Shooting incidents are down 9% so far this year, with 816 reported in 2022 compared with 894 at the same point in 2021.

But increases in other crimes have boosted the citywide crime rate year to date by 37%, police data shows. nydailynews.com

NYC's Bail Reform 'Atom Bomb'
Ex-NYPD top aide John Miller: Bail reform was 'atom bomb' that 'set us back a decade'
A former top NYPD official said Sunday that state lawmakers "set us back a decade" by dropping an "atom bomb" on the criminal-justice system with their 2019 bail-reform laws.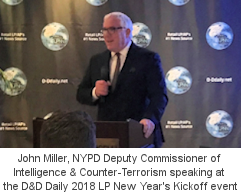 Ex-Deputy Commissioner of Intelligence and Counterterrorism John Miller blasted the state's bail-reform measures as "all ideology over common sense," saying the laws were pushed by "advocates for people who commit crimes."

Miller, who retired from the NYPD a few weeks ago after nearly a decade there, told radio's "Cats Roundtable" that violent crime was at its lowest in 2018 and 2019 — before bail reform was passed in Albany.

"And then you saw crime start to climb, and it really set us back a decade in terms of shootings and murders, which is shame," Miller told AM 770 host John Catsimatidis. "It's like having a cure for a disease and then having the hospital take the vaccination away."

Critics of bail reform, including NYC Mayor Eric Adams, have blasted the laws for allowing repeat offenders back on the streets and not jailing people accused of violent crimes before trial.

Gov. Kathy Hochul has suggested that judges are to blame for the ongoing surge of violence.

"[Legislators] balled [the reforms] into one budget bill and then snuck them out in the middle of the night. And we've been suffering from it ever since," Miller said. "I don't think anybody bothered to read them. I think it was all ideology over common sense.

"And I think the criminal-justice system is a complex ecosystem where you can make changes and adjustments, and there are reforms that made sense that are in there," he said. "But you can't do all of that at once and drop it like an atom bomb on a system that that's complicated and not expect turmoil." nypost.com

Editor's Note: As pictured above, NYPD Deputy Commissioner John Miller spoke at the D&D Daily's 2018 "Live in NYC" dinner event, where he addressed a crowd of retail LP/AP executives, solution providers, and some from the law enforcement community on the NYPD's counter-terrorism efforts, "precision policing", and the importance of public-private partnerships in combatting organized retail crime.

Is Nationwide Violence Finally Leveling Off?
A Drop in Murders in the United States

Despite the grim headlines, 2022 is less violent so far than last year.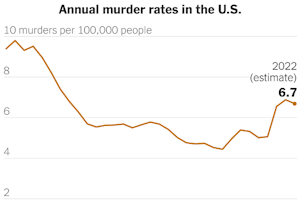 Crime, murder and mass shootings have dominated headlines this year. Just over the weekend, a shooting in Cincinnati wounded nine people, and another in Detroit killed one and wounded four.

But the full crime data tells a different story. Nationwide, shootings are down 4 percent this year compared to the same time last year. In big cities, murders are down 3 percent. If the decrease in murders continues for the rest of 2022, it will be the first year since 2018 in which they fell in the U.S.

The declines are small. But they are welcome news after two years of large increases left the murder rate nearly 40 percent higher than it had been.

One reason for hope: The likely causes of the spike in murders in 2020 and 2021 are receding. Disruptions related to Covid probably led to more murders and shootings by shutting down social services, which had kept people safe, and closing schools, which left many teens idle. But the U.S. has opened back up, which will likely help reverse the effects of the last two years on violent crime.

The aftermath of George Floyd's murder in 2020 also likely caused more violence, straining police-community relations and diminishing the effectiveness of law enforcement. That effect, too, has eased as public attention has shifted away from high-profile episodes of police brutality.

2020 was a chaotic year overall, with Covid, protests about police and a presidential election. This turmoil fostered social discord and anomie, which also could contribute to murders: As people lose trust in each other and their institutions, they are more likely to lash out in crime and violence. As the chaos recedes, the violence may be receding as well.

A balanced view

Experts caution against making too much of the year's trends. The decreases so far are relatively small, and they could end up a blip. Robberies and some property crimes are up in big U.S. cities. And America still has far more gun violence than its peers, largely because of widespread gun ownership. But the trend, right now, is heading in a good direction. nytimes.com

Amazon's Response to Crime Surge
Amazon Closes Seattle Store Over Safety Concerns

Closing Marks Company's Second Safety Move in Its Hometown, Latest Withdrawal by Big-Name Retailer

One of Amazon's pioneering Amazon Go retail locations in its hometown of Seattle has been closed, a victim — at least for the time being — of crime and safety concerns in the city.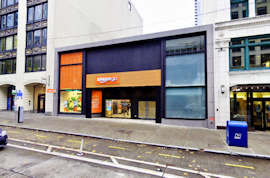 The move is Amazon's second safety-driven withdrawal in the city in six months and the latest announcement of such a closing by a major U.S. retailer.

"We have temporarily closed our Amazon Go store at 4th & Pike in Seattle for the safety of our store employees, customers and third-party vendors, and are hopeful conditions in the area will improve and we can reopen in the future," an Amazon spokesperson said in an email, adding that employees had been offered positions at other Amazon stores.

Amazon grabbed headlines in March when it announced the reassignment of 1,800 employees from the nearby office building at 300 Pine St., one of the dozens of properties the company leases or owns in the city center. An Amazon Go store in that building also closed recently, though the reason could not be determined.

The Fourth Avenue Amazon Go store is the latest in a wave of closings, withdrawals or other restrictions enacted by retailers as cities nationwide have struggled to erase pandemic-magnified blight and street crime from their urban cores. Among the most noted was Walgreens' decision in October to close five San Francisco stores because of what it referred to as "organized retail crime." costar.com

Mall of America Bolsters Security After Latest Shooting
Security boosted at Mall of America following shooting in Nike store
After a gunman fired inside a crowded Nike store at the Mall of America on Thursday, work is underway to prevent another shooting inside the massive shopping complex. The Bloomington mall reopened Friday with more security in place. However, the Nike store remains closed as investigators work to find the gunman and another man.

As police piece together what happened, store managers in the mall are doing their own debriefing. April Kimball, the store manager at Home & Beyond, had gone through a similar experience on New Year's Eve, when a gunman opened fire on the mall's third level, injuring two people, one of them a bystander.

Kimball says that the response from her staff to this most-recent shooting was less chaotic and more like a drill. Her staff, which includes her two daughters, locked the doors, turned off the lights, and took themselves and about a dozen customers into the back room.

Dozens of security cameras cover the ceilings inside the Mall of America. One of them is located near the Nike store. However, police have not yet released the surveillance footage. Shoppers and store managers at the mall Friday said they noticed extra officers in uniform, as well as some under cover officers, wearing earpieces and carrying two-way radios.

Crowd sizes, the managers estimated, appeared to be slightly below normal. cbsnews.com

Police Response Times to Retailers Won't be Improving Any Time Soon
'We're triaging': Cops combat violent crime as ranks dwindle
From Philadelphia to Portland to Los Angeles, killings and gun violence are rising at the same time officers worn out by the pandemic and disillusioned over the calls to divest from policing that followed George Floyd's murder are quitting or retiring faster than they can be replaced.

Departments are scrambling to recruit in a tight labor market and also rethinking what services they can provide and what role police should play in their communities. Many have shifted veteran officers to patrol, breaking up specialized teams built over decades in order to keep up with 911 calls.

Police Executive Forum (PERF) Survey: Police Workforce Trends

● RESIGNATIONS: Increases in resignations were more significant. Agencies reported an overall 18% increase in the resignation rate in 2020-21, compared to 2019-20.

● RETIREMENTS: Increases in retirements were even larger. Among all responding police departments, there was a 45% increase in the retirement rate. (In small departments, a small number of retirements may result in a high percentage increase in the retirement rate. But even in the largest agencies, with 500 or more officers, the retirement rate increased by 27%.) apnews.com

Should Mall of America get metal detectors at the door? Security expert weighs in

Video: Preventing the next shooting inside the Mall of America

---

In Case You Missed It

Amazon Streams "Philly D.A."
The Progressive Who Defined the Progressive Movement

'Philly D.A.'

Follow the rise of the progressive movement in the most incarcerated city in the U.S.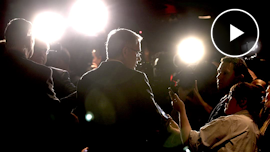 Backed by a $1.2M George Soros donation Larry Krasner, a former 25 year civil rights attorney, intends to turn the system upside down. And quite vocal about his absolute commitment to the progressive movement.

Retail theft is a major discussion point hot button throughout the series.

These 8 60-minute episodes follows Krasner's campaign and first year in office. amazon.com

---

COVID Update

604.2M Vaccinations Given
US: 93.9M Cases - 1M Dead - 89M Recovered
Worldwide: 589.6M Cases - 6.4M Dead - 561.1M Recovered


Private Industry Security Guard Deaths: 362
Law Enforcement Officer Deaths: 787
*Red indicates change in total deaths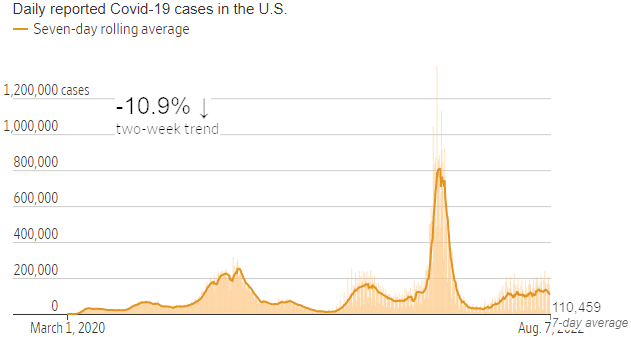 Never-Ending Nightmare for Front Line Workers
For essential workers who suffered through COVID, monkeypox is déjà vu

Union officials warn they are seeing the same plodding response to monkeypox that they saw in COVID-19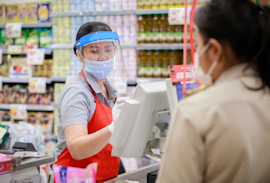 Even though hundreds are still dying from COVID every day and several thousand are hospitalized in the U.S., the pandemic has receded into the mid-summer background hum of American life. Variants come and go, and whatever residual risks exist for essential workers in healthcare or congregant care we expect them to just suck it up.

Just like the ever present risk of workplace violence, including the potential for a random assault rifle attack, it's all part of the implicit 21st century take-it-or-leave-it social contract imposed on the essential workforce. Hazard pay? What hazard?

Now, freshly mixed into the risk-threat matrix for nurses and other front line workers, exposure to the monkeypox virus — which the New York Times reported was "a virus similar to smallpox" but with symptoms that were "less severe." The virus, which originated in Africa and was first seen in the late 1950s, is primarily spread through close physical contact, like sex, but does pose some occupational health risk for healthcare and other frontline workers in congregant care or hospitality settings.

Public health experts and union officials warn they are seeing the same plodding response to the monkeypox virus that was so evident during the onset of COVID — when the lack of testing and contact tracing gave the virus a running head start. And as with COVID, the failure to contain and limit the occupational health exposure to the virus put the broader society at risk as healthcare workers inadvertently spread COVID. salon.com

Fall COVID Surge Will Fuel More Remote Work
New Covid Variants Will Fuel Fully Remote Work This Fall

Remote work will win this fall as the threat of new COVID variants looms large.

The monumental battle over fully remote work is heating up this summer as more traditionalist business leaders are demanding that their employees come to the office much or all of the time. The Biden administration predicts COVID variants may lead to 100 million infections in the fall.

During both the Delta surge and the Omicron surge, traditionalist companies that tried to force their employees back to the office, and experienced extensive drama and stress over this approach, had to roll back their plans.

Besides, going back and forth from home to the office and back home seriously undermined productivity, harmed engagement and morale, and impaired retention and recruitment. We'll see the exact same yo-yo effect at Tesla, Apple, Google, and other companies led by traditionalist executives in a few months. psychologytoday.com

Employer Response to Monkeypox
Monkeypox: What Does this Mean for Employers?
The latest wave of the COVID-19 pandemic has barely been contained, yet employers are now being hit with employee inquiries related to monkeypox. As this virus spreads, states and localities are declaring emergencies while employers are struggling to determine how to respond to this new challenge, including what steps they should take to protect their employees in the face of potential outbreaks.

The good news is that, unlike COVID-19, the monkeypox virus is not as transmissible in the workplace, medical experts are more familiar with the virus's transmissibility and symptoms (because it is not a "novel" virus) and vaccines for monkeypox already exist. Employers should note, however, that the U.S. Occupational Safety and Health Act (OSHA) requires them to maintain a safe workplace for all employees and in all places of employment, and that individuals infected with monkeypox may require a longer recovery period as compared to COVID-19 and other common viruses. littler.com

Seattle Ending COVID Hazard Pay for Grocery Store Workers

Fauci warns of 'trouble' for those with BA.5 variant if not up to date on vaccines

Monkeypox Not Likely to Spread Through Workplace, Travel
---

Facial Recognition Tech: Balancing Safety Benefits & Privacy Concerns
Supermarket chain under fire over its use of 'Orwellian' facial recognition technology and 'secret watch-lists' to cut crime
A British supermarket chain is facing a legal challenge over its use of "Orwellian" facial recognition technology and "secret watch-lists" to cut crime in its stores.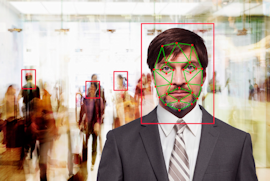 The Southern Co-op chain, which has stores across the south of the U.K., has come under fire from Big Brother Watch, a privacy group, which described the group's FaceWatch security system as "Orwellian in the extreme," "deeply unethical" and "chilling."

In a complaint to the U.K.'s Information Commissioner's Office, Big Brother Watch said: "The supermarket is adding customers to secret watch-lists with no due process, meaning shoppers can be spied on, blacklisted across multiple stores and denied food shopping despite being entirely innocent."

Southern Co-op's technology captures images of customers as they enter, converts those images into biometric data, and compares that information to a database of known individuals who have committed crimes or displayed antisocial behavior in their stores. It is a list of individuals identified by the company—not a list of people with criminal convictions.

In response, the supermarket told Fortune: "We would welcome any constructive feedback from the ICO as we take our responsibilities around the use of facial recognition extremely seriously and work hard to balance our customers' rights with the need to protect our colleagues and customers from unacceptable violence and abuse."

The supermarket added that, "The system does not store images of an individual unless they have been identified and evidenced as an offender, including those who have been banned/excluded." fortune.com

Security Staff Shortages As Rowdy Crowds Increase
After Reopening, Sports Venues Attract Rowdy Crowds but not Security Staff
The National Center for Spectator Sports Safety and Security (NCS4) surveyed North American professional sports venue security leaders earlier this year to learn how they are maintaining or improving security operations, and what sort of new and evolving challenges they face.

Despite outsourcing 90% outsourcing security, 95 percent of the security professionals surveyed said they experienced staff shortages over the past two years.

So why are venues short-staffed? Most security directors cited COVID-19 (86.8 percent), followed by staff simply not turning up for work (84.2 percent). Seventy percent of survey participants said absenteeism among security staff has increased since the start of the pandemic.

While they're increasing recruiting and retention benefits and programs these efforts have helped, she says, however, venue security directors are still having trouble meeting pre-COVID staff numbers. asisonline.com

Price Gouging Investigation
Tyson Foods refusing to comply with subpoena for meat price gouging probe, NY attorney general says
Tyson Foods Inc, one of the largest U.S. meat producers, is refusing to comply with a subpoena for a civil probe into possible price gouging during the COVID-19 pandemic, New York's attorney general said on Wednesday.

Letitia James, the attorney general, asked a state judge in Manhattan to require Tyson to turn over materials including contractual terms, prices, and profit margins for its sales of meat to New York retailers from December 2019 to April 2022.

James said Tyson stopped complying after providing "limited" information, based on the Springdale, Arkansas-based company's "novel and unfounded argument" that New York's price gouging law did not apply to meat imported from outside the state. yahoo.com

Disappearing Shopping Baskets?
Customers stealing shopping baskets instead of buying bags, NJ supermarkets say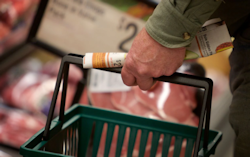 Shortly after New Jersey enacted a strict plastic bag ban three months ago, employees at the Aberdeen ShopRite noticed something unusual — the store's handheld plastic shopping baskets were vanishing.

They soon realized brazen shoppers who didn't bring their own bags and didn't want to buy 33-cent reusable bags were simply leaving the store with their groceries stuffed in the shopping baskets.

"They were taking them out and never returned," said an Aberdeen ShopRite employee who declined to give her name. "We went down to no hand baskets at all." nj.com

The Toys 'R' Us Revival Continues
Toys 'R' Us locations: Full list of Macy stores where the iconic toy retailer has reopened
The iconic toy retailer has reopened in nine states, with dozens more locations set to open before the holiday shopping season.

CVS Closing Multiple Locations in August & September

Walmart Layoff Fallout: 3 issues that have plagued the company

FDA Infant Formula Update: August 5, 2022

---

Senior LP & AP Jobs Market
Director of Loss Prevention job posted for HMS Host in Bethesda, MD


The Director Loss Prevention is responsible for overseeing the company's Loss Prevention efforts in order to protect the company's assets, including money, product and employees; and performing all other responsibilities as directed by the business or as assigned by management. This is a management position and typically reports to the VP Finance North America Operations. careers.hmshost.com

---

Last week's #1 article --

#1 Victim of NYC Bail Reform & DA Bragg - Retailers - Here's the Data!
10 career criminals racked up nearly 500 arrests since NY bail reform began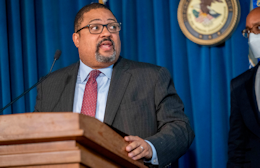 Stunning statistics compiled by the NYPD show that the city's alleged "worst of the worst" repeat offenders have been busted a total of 485 times since bail reform went into effect in 2020.

The NYPD's list of "notable" career criminals is topped by an unnamed "Recidivist No. 1" who's been busted arrested a total of 101 times, with 88 coming since bail reform was enacted.

Larceny charges account for 74 of the recent arrests, all of which took place in Manhattan, where District Attorney Alvin Bragg has come under fire for the soft-on-crime policies he imposed after taking office on Jan. 1.

The career crook has 15 convictions, including three for felonies, and failed to appear in court at least 14 times, leading to the issuance of a "significant" number of bench warrants, according to the NYPD.

"Recidivist No. 1" has also violated parole and probation and has two pending prosecutions for thefts from various Target stores on five separate occasions. nypost.com
---

---

Zebra Retail Technology Solutions

Let's Do Retail That's Right For Right Now


YOU'VE GOT THIS. YOU'VE GOT ZEBRA.

Retail transformation is nothing new for you. It's just happening much faster and in more ways. But, one constant remains: the customer is always right. And today's customer wants to be right, right away. There's a lot to do, but you've got this...it's all very solvable. You know where you want to go...you just need the right partner. One that leads with decades of experience and a legacy of innovation. That partner is Zebra. So, let's put our heads together and do retail that's right for right now. Let's scale and energize your strategy with a digital backbone that unifies your team, informs priorities and drives results.
---
Perfect Storm of Retail Cyber Risks
Back to School Shopping & Retail Cybersecurity
Major transformations to living, working, and learning environments have altered consumer shopping habits drastically over the last few years. These changes in behavior parallel the types of cybersecurity risks impacting employees and organizations.

We previously highlighted the vulnerabilities that result from the mixing of personal and corporate devices. Today, we explore the larger retail industry trends impacting internal and external security risks.


With the rise of e-commerce and hybrid work, retailers face the unique hurdle of understanding how emerging technology trends designed to support businesses in this new era of work could also impact the cybersecurity posture of their entire industry. As retailers across the globe look to harness the latest data-driven technologies to improve sales, the attack surface for cybercriminals is expanding rapidly. This has left many playing catch up, creating an immediate and urgent need for enhanced security solutions.

Since the onset of the pandemic, we have seen a 3x increase in use of corporate assets for personal activities, including the use of social media, shopping for goods and services, trading stocks, and more. Moreover, our data shows that 3-8% of a retail organization's employee base performs personal shopping activities on a corporate asset within a single month.

The same tactics retailers are using to reach consumers also pose a risk to their own organizations—and hackers know it. The stakes are even higher for retail organizations that need to protect corporate data and sensitive customer information like credit card numbers and bank information.

From an insider risk perspective within the retail industry, we've seen an increase in employees using their access privileges to search for, copy, and steal discount codes and coupons. There is also increased evidence that they are looking for employee discount codes in addition to other deals they may find online.

On top of this, growing uncertainty and fear surrounding potential layoffs can be a powerful driver of insider threats. This is especially true for retailers who already grapple with high employee turnover rates, short-term seasonal employees, and managing the access of third-party payment services. As we embrace this new era of work-from-anywhere, it's critical that retailers take a proactive, human-centric approach to managing internal and external risks in this evolving landscape. securityboulevard.com

Weekly Ransomware Attacks
A third of organizations experience a ransomware attack once a week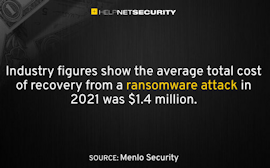 Ransomware attacks show no sign of slowing. According to new research published by Menlo Security, a third of organizations experience a ransomware attack at least once a week, with one in 10 experiencing them more than once a day.

When asked what keeps them awake at night, 41% of respondents say they worry about ransomware attacks evolving beyond their team's knowledge and skillset, while 39% worry about them evolving beyond their company's security capabilities.

Their biggest concern, however, is the risk of employees ignoring corporate security advice and clicking on links or attachments containing malware (46%). Respondents worry more about this than they do their own job security, with just a quarter (26%) of respondents worried about losing their job.

According to the report, around half of organizations (61% US and 44% UK) have been the victim of a successful ransomware attack in the last 18 months, with customers and prospects the most likely entry point for an attack.

Cost of recovery from ransomware attacks underestimated

The survey shows that the average estimated cost is $326,531, with insurance payouts extending up to an average of $555,971 – although a significant minority (24%) admit they don't know the value of their insurance policy or if they have cover. Industry figures, however, show the average total cost of recovery from a ransomware attack in 2021 was $1.4 million.

Ransomware demands – to pay or not to pay?

There is also some debate about whether to pay a ransomware demand or not. 32% of decision makers worry about the risk of paying a ransomware demand and not getting their data back. Yet nearly two-thirds of respondents would pay a ransomware demand. Almost a third (31%) say it's down to their insurance company to pay it, and nearly one in five say the government should pay. 27% of respondents say they would never pay a ransomware demand. helpnetsecurity.com

American Data Exposed by the Courts?
Federal courts left Americans' data exposed, senator tells Supreme Court
A top Democratic lawmaker is urging U.S. Supreme Court Chief Justice John Roberts to address the federal court system's decades-long failure to secure Americans' most sensitive personal information in court filings.

"Federal court rules — required by Congress — mandate that court filings be scrubbed of personal information before they are publicly available," Sen. Ron Wyden, D. Ore., wrote Thursday in a letter to Roberts, first shared with CyberScoop. "These rules are not being followed, the courts are not enforcing them, and as a result, each year tens of thousands of Americans are exposed to needless privacy violations."

The letter follows a recent report by the court system's top policy-making body showing that the body has been inconsistent in enforcing existing privacy rules and enacting new ones. For instance, the recent report cites a 2015 study, which found that of the nearly 4 million documents posted during a one-month period in 2013, nearly 5,500 included "one or more un-redacted SSNs." cyberscoop.com

Global Twitter Breach
Twitter breach exposes anonymous accounts to nation state hackers
Twitter confirmed Friday that a bad actor used a vulnerability to match private information with potentially anonymous Twitter accounts, posing risks to users privacy.

The vulnerability allowed someone to match an email or phone number to any Twitter accounts tied to that information and the name of the accounts, Twitter wrote in a press blog.

"We can confirm the impact was global," a Twitter spokesperson said in an email. "We cannot determine exactly how many accounts were impacted or the location of the account holders." No passwords were compromised in the breach. cyberscoop.com

From 7-11s to train stations, cyber attacks plague Taiwan over Pelosi visit

Cyberattackers Increasingly Target Cloud IAM as a Weak Link

Early in my career, I attended an interview training course (not with WZ) where the instructor said, "you know what the best way to deal with bias is? Don't have any." That line of thinking is what gets good interviewers stuck in bad situations—it's impossible to rid yourself of all bias. Truth be told, the correct answer to the question of, "you know the best way to deal with bias?" is this, "develop a strong sense of emotional intelligence and work towards not let your bias influence your approach."

Bias generally manifests itself in one of two ways, consciously or unconsciously. Conscious biases are on the surface. We recognize our affinity for one thing over another and lean into those preferences. Some conscious biases are more-less harmless—preferring a certain sports team over another or having a preference towards one brand of toothpaste over the thousands over other choices. Other forms of conscious bias, however, can be destructive—these tend to be categorized as discriminatory thoughts and behaviors.

Read more here
---
---


FTC Turns Up the Heat on Amazon
FTC deepens investigation into Amazon Prime, sending out subpoenas and other demands for information

The FTC is deepening its investigation into Amazon's sign-up and cancellation processes for Prime.

The Federal Trade Commission has deepened an investigation into Amazon's Prime subscription service and whether the e-commerce giant intentionally dupes consumers into signing up for the membership program.

The inquiry focuses on Amazon's use of ambiguous language and design in its Prime sign-up and cancellation processes, commonly known as "dark patterns." Internal documents reported by Insider in March showed that Amazon has for years worried about customers feeling tricked into signing up for Prime but opted not to use clearer language because it didn't want to slow the growth of its subscription business.

As part of the investigation, the FTC has been recently reaching out to current and former Amazon employees and has sent out subpoena letters in some cases, according to people familiar with the matter. These people asked not to be identified because they are not authorized to speak publicly about the inquiry.

One of the subpoena letters sent in recent months was reviewed by Insider. It said the FTC made a Civil Investigative Demand to Amazon in March 2021. A CID is a legal document enforceable in court that seeks documents or other information related to an FTC investigation. The agency sends CIDs to get information from companies it thinks may have violated the law, according to the FTC website.

In April, the FTC sent more correspondence about the issue to Amazon lawyers, according to the letter, which cited Insider's story from March of this year.

Typically, the FTC would proceed to file a lawsuit against Amazon in a case like this, according to the people familiar with the matter. The agency could later drop the case or reach a settlement depending on the evidence it gathers. Amazon could also slow down the process by filing a petition with the FTC to quash the subpoena requests. businessinsider.com

AI vs. Counterfeits
This West Hollywood Startup Uses AI to Track Fashion Counterfeiters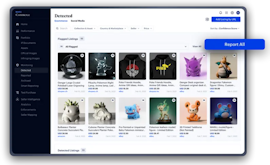 As ecommerce continues to grow and the global market is expected to hit $5.5 trillion this year, more brands are turning to digital loss prevention to stem losses – and prevent getting a bad rap for faulty fake products.

One local startup based in West Hollywood is betting that using artificial intelligence is the key to identifying counterfeit items and removing them from the marketplace by scanning over 1,500 online retailers across 115 different countries and comparing the minute details of their products to original items in order to weed out fakes.

MarqVision raised $20 million this week to continue developing its software that scans for counterfeit items in a bid to prevent fraud. It will also use the funding to expand its operations, with plans to open its first European outpost in Paris this fall (the company already has offices in Boston and South Korea).

The company was incubated and funded by Y Combinator and launched two years ago. According to Pitchbook data, it has raised just over $28 million following this round from investors including SoftBank and South Korean firm Bass Investment.

CEO and Massachusetts Institute of Technology alumni Mark Lee co-founded MarqVision with Chief Business Officer Do Kyung Lee in 2020. Since then the company's attracted clients including Niantic's Pokemon, Seoul-based jewelers Didier Dubot and Ralph Lauren. MarqVision claims it removed $1 million worth of counterfeit Ralph Lauren merchandise in online marketplaces aimed at Korean shoppers as part of a case study.

Lee told TechCrunch Tuesday that the platform has a 97% accuracy rate and claimed the software can "process thousands of reports every hour" without the need for humans manually sorting and filing the paperwork to brands once they detect a fraudulent item. He also hinted that alongside physical merchandise, MarqVision might soon expand its platform's capability to recognize counterfeit NFTs.

"Creative assets are under assault in today's digital world, with content owners left largely unprotected as consumers get hoodwinked into buying fake goods and NFTs by sophisticated counterfeiters," Lee told TechCrunch. "Unlike our competitors, which are forced to review manually in time-consuming processes, MarqVision's process end-to-end is mostly automated." dot.la

Amazon to acquire maker of Roomba vacuums for roughly $1.7 billion

Amazon Ending a Key Perk for Amazon Prime Customers
---
That Makes it $70.7M in Fraudulent Cell Phone Sales is Past Week Alone in 3 Cases
Another $4.7M in Apple iPhone Fraud - This Time Going the Other Way - Selling Them Overseas


California man was sentenced today in the Eastern District of New York to four years in prison for defrauding American Express of approximately $4.7 million and for laundering the proceeds of his fraud.

According to court documents and evidence presented at trial, between November 2017 and December 2019, Jasminder Singh, 45, of Fremont, used four business entities that he created and controlled and 10 American Express credit cards in those entities' names to purchase thousands of Apple iPhones. He then sold the iPhones to overseas purchasers for millions of dollars. As part of his scheme, Singh falsely told American Express that he was unable to repay approximately $4.7 million in charges incurred from the purchase of the iPhones, and created fake payment invoices in order to secure additional credit from American Express. Singh then used the proceeds of the scheme to pay for personal expenses and to buy luxury items, including a $1.3 million home and a luxury vehicle.

Singh was ordered to pay $4,651,845.08 in restitution and ordered to forfeit $3,018,602.22. justice.gov

Now 4 Federal Cases of Stealing or Fraudulently Obtaining iPhones Worldwide for Over $71 Million in One Week

More iPhones Stolen in 7 Burglaries in 4 States - Crew Busted
Jury Convicts Madison Man of Interstate Transportation of Stolen Property
MADISON, WIS. – A Madison, Wisconsin man has been convicted of conspiring to transport and transporting stolen goods worth in excess of $5,000 across state lines.

The government presented evidence at trial that from November 2019 through December 24, 2019, Curtis conspired with Carl Carter, 39, also of Madison, to commit seven burglaries and attempt another of stores in Iowa, Ohio, Minnesota, and Wisconsin and travelled across state lines with the stolen merchandise. The stolen merchandise included cell phones (especially Apple iPhones), other electronics, and jewelry. Two of the burglaries occurred in Janesville, Wisconsin on November 28, 2019.

Carter was arrested following the last burglary in Wauwatosa, Wisconsin, on December 24, 2019, while Curtis fled and remained a fugitive for several months. He was arrested in Ohio in August 2021.

Curtis faces a maximum penalty of 5 years in federal prison on the conspiracy charge and a maximum of 10 years on the charge of transporting stolen goods across state lines.

Carter pleaded guilty to the conspiracy charge and was sentenced on January 4, 2021, to 30 months in federal prison. justice.gov

Marshall County, AL: Joe's Pawn raided by federal agents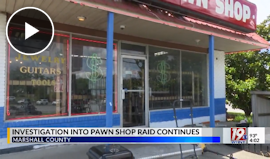 Multiple people, including the owners, were arrested after federal agents raided an Albertville pawn shop on Thursday. Joe's Pawn is located off Highway 431 in between Albertville and Guntersville city limits. The store has an Albertville address. Several News 19 viewers reached out to us after they saw a heavy police presence at the store Thursday afternoon. When News 19 arrived on the scene and spoke to a neighboring business, they said authorities had been there most of the day. Authorities were seen removing items from the business and loading them into a trailer. An FBI spokesman told News 19 that the U.S. Secret Service and the federal Bureau of Alcohol Tobacco and Firearms were the agencies on the scene. An ATF spokesperson told News 19 that the Secret Service was leading the investigation and called in ATF agents after several guns were found on the property. whnt.com

New York, NY: Video shows brazen heist of $2 million in jewelry from NY shop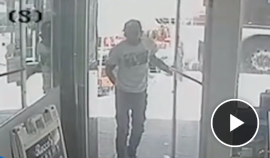 An investigation is underway into a robbery by four masked men who brazenly broke into a Bronx jewelry store last week and made off with an estimated $2 million worth of merchandise, according to the NYPD. The incident, which involved four men wearing face masks and was recorded by the business' surveillance camera, happened just after 2:30 p.m. local time on Friday afternoon. Footage shows one man initially standing at storefront door of Rocco's Jewelry, a retailer whose shop is located on a busy avenue in the Bronx, steps from Fordham University and down the road from the New York Botanical Garden. cbsnews.com

Uniondale, NY: 8 sought in robbery at Uniondale Walmart
Police say eight people are wanted in a robbery that occurred at a Uniondale Walmart on Aug 3 at 9 p.m. According to detectives, police responded to the location at 1123 Jerusalem Avenue for a robbery that just occurred. After an investigation was conducted, it was revealed that seven male subjects and one female entered the location together and loaded up three separate shopping carts full of electronics that included TV's and speakers. The value of the items was in excess of $2,500. Police say the subjects all started walking toward the exit at which time they confronted by a loss prevention store employee. According to police, one suspect was standing behind the employee and was holding a purple electronic stun gun. That is when they activated the stun gun near the employee and frightened the employee. connecticut.news12.com

Bend, OR: Three suspects, car sought in brazen theft of $20K worth of high-end sunglasses from Bend store
Bend police released security photos and sought the public's help Sunday in finding three suspects in the theft of an estimated $20,000 worth of high-end sunglasses from a store in the Old Mill District. Police were dispatched around 11 a.m. to the report of a possible robbery at the Sunglass Hut on Southwest Powerhouse Drive, Patrol Lieutenant Mike Landolt said. An investigation found it was instead an aggravated theft of several pairs of high-end sunglasses, Landolt said. ktvz.com

Oakland, CA: Approximately $100K of product stolen from Oakland cannabis store
---

---

Shootings & Deaths
Kansas City, MO: Officers shoot, kill vehicle theft suspect they said struck their Police van
The Missouri State Highway Patrol is investigating a deadly officer-involved shooting at a gas station in Kansas City, Missouri. It happened around 9:45PM Sunday, near 55th and Prospect. Officers arrived at the gas station and spotted a possible stolen vehicle. A driver got into the vehicle and when officers tried to approach, the driver drove towards the officers and hit the police van. Officers fired and hit the driver. kmbc.com

Cincinnati, OH: 9 wounded in shooting outside Cincinnati bar
At least nine people were wounded -- none critically -- in a shooting outside a Cincinnati bar early Sunday, police said. The shooting took place shortly after 1:30 a.m. outside Mr. Pitiful's bar in the Ohio city's Over-the-Rhine district, a popular nightlife area. Most of the victims suffered wounds to their lower halves, Lt. Col. Mike John of the Cincinnati police told reporters. John said during a Sunday news conference that eight men and one woman ranging in age from 23 to 47 were wounded. A police officer fired one round at a suspect who fled the scene, but it was unclear if that person was hit, something John called "a little unusual." More shots were fired after that person fled, so police believe at least two people were shooting, he said. ctvnews.ca

Bonita Springs, FL: Deputies investigating shooting at Benson's Grocery Store
Lee County Deputies are investigating a shooting at Benson's Grocery Store in Bonita Springs Sunday afternoon. Deputies responded to the scene at 27301 Old 41 Rd around 11 a.m. According to the Lee County Sheriff's Office (LCSO), one victim has been shot and has suffered non-life-threatening injuries at this time. nbc-2.com

West Valley, UT: Shooting suspect hospitalized after being shot by Officer
Police say an officer shot a man suspected of shooting another man near a busy swap meet on Sunday. West Valley City police told KSL TV that they were searching for a shooting suspect after a 41-year-old man was shot at a Carl's Jr. parking lot near 3500 South Redwood Road around 1 p.m. At about the same time, police found someone matching the suspect's description next to an indoor swap meet near 1500 West 3500 South. ksltv.com

Deerfield, Township, OH: 1 injured after shooting in Deerfield Township store parking lot; arrest made
A man was arrested after allegedly shooting a woman in a store parking lot in Deerfield Township on Saturday, according to the Warren County Sheriff's Office. At approximately 9:30 p.m. deputies were called to a disorderly/intoxicated subject with a weapon in the parking lot of a Marshall's store. The sheriff's office reported shots had been fired. When deputies arrived on scene they took several people into custody and rendered life-saving measures to a woman with a gunshot wound. Hector Aponte Vega, 32, was arrested and charged with domestic violence and assault. local12.com

Berkeley, CA: Clerk shot during robbery attempt at liquor store

Fairfax County, VA: Falling light fixture noise mistaken for gunshots at Tysons Corner Mall

Bronx, NY: Lockdown lifted at The Mall at Bay Plaza after false active shooter report

New York, NY: Man shot while attempting to break up robbery in smoke shop on Upper West Side

---

Robberies, Incidents & Thefts
Atascadero, CA: APD Respond to Armed Robbery at Home Depot

Law Enforcement responded to an armed robbery call from a Home Depot employee advising a clerk had been a victim of an armed robbery on Saturday afternoon. On Aug. 6, Atascadero Police Department (APD) received the 911 call at approximately 3:55 p.m. On arrival, APD units contacted the employee and learned that the suspect walked into the nursery wearing a grey neck "gator" that covered his entire face. Later, the suspect walked up to the nursery check-out stand and placed a power tool on the counter, and demanded the clerk give him all of the money out of the cash drawer. The suspect then lifted up his shirt, and the clerk saw the handle of the black pistol in his waistband. The suspect again demanded money from the register to which the clerk said she could not open it until the transaction for the tool was completed. The suspect then picked up the box and walked out of the store. atascaderonews.com

Kingwood, TX: 3 suspects arrested after 24 shops were burglarized
Mayor Pro-Tem Member Dave Martin announced on Sunday the arrest of three suspects in connection to the 24 businesses that were burglarized and vandalized last weekend in Kingwood. The Houston Police Department said three Black men were arrested on the southwest side of Houston. Kingwood investigators were able to get sufficient evidence for charges after the arrests, authorities said. "Two of our Kingwood HPD officers were successful in getting confessions directly related to the break-ins in Kingwood. The commander of the Kingwood Division was also successful in getting good information from these criminals, which will be passed on to the businesses impacted," Martin said. abc13.com

Gaithersburg, MD: Man with BB gun arrested at Target store
Police in Montgomery County, Maryland arrested a man with a BB gun after what they call a "suspicious situation" happened at a Target store in Gaithersburg Saturday night. According to Gaithersburg Police, officers responded to the scene around 8:17 p.m. Saturday for reports of a person with a gun at the store. As a result of the reports, the store was immediately evacuated and police began searching the building for the suspect. After about an hour, police say the suspect was located and arrested. Gaithersburg Police say a BB gun was located on the suspect. fox5dc.com

Charleston, MO: Car crashes into grocery store
The Charleston Department of Public Safety is investigating after a car crashed into the McClain's Food Center Saturday night. Several people were injured.

Leesburg, FL: Taco Bell general manager accused of stealing $3000 nightly deposits

Houston, TX: Thief steals approximately $25,000 worth of gold jewelry from W. Houston antique store

Silver Spring, MD: 2 Men Charged In Theft, Assault At Home Depot

Houston, TX: Copper thieves target shopping center in east Houston

---

Cargo Theft
Overhaul warns of new cargo theft methods in Southern California
A cargo theft crew in Southern California has developed new methods in the "strategic theft" category that involve posing as legitimate carriers, and continues to be "highly active," according to a press release from Overhaul, a freight visibility company. Overhaul said the same crew had some of its members arrested in May of this year, and that they target "electronics and other in-demand products," and typically strike just before the weekend to make sure more time passes before victims realize what has happened. "This crew uses strategic methods to steal shipments, arriving as a double- or triple-brokered carrier with drivers that have stolen or otherwise falsified CDLs," Overhaul said. "They will operate as a legitimate carrier, frustrating investigative and recovery efforts until the cargo is transloaded into a different trailer and stolen. If an investigation into noncompliance events is attempted, plausible excuses are fabricated. For shipments without compliance monitoring, these thefts will go unnoticed until the shipment fails to arrive at its destination or comes with significant product missing." Thefts are typically scheduled so that the pickup and delivery are separated by a weekend, allowing for more non-business hours to stage and transload the shipment, Overhaul said. Red flags Overhaul said that indicate a shipment should not be given over to a driver include: CDL photo that don't match the driver (ask for alternate forms of ID) Temporary signage or recently-painted-over logos on a tractor and/or trailer Nuts instead of rivets on trailer seal hasps Temporary (paper) or missing license plates and drivers' licenses. Any mismatch between the carrier's USDOT number and safer.fmcsa.dot.gov information. overdriveonline.com

Miami-Dade men steal $1.3 million worth of seafood by pretending to bea Buyer for a Supermarket
Florida authorities say three Miami-Dade County men stole more than $1 million worth of seafood from a Fort Lauderdale company pretending to be a grocery store buyer. Rene Hechevarria Echemend, 33, Ernesto Aguilera Baute, 36, and Jose Luis Batista Suarez, 40, are now facing seven counts of grand theft of cargo over $50,000 and seven counts of obtaining property over $5,000, according to the Broward County court records. thebharatexpressnews.com

---

Fire/Arson

Savannah, GA: Fire causes damage to CVS on Abercorn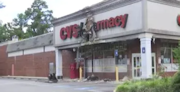 The CVS on Abercorn and Mercy Boulevard is damaged after a fire on Sunday. According to the Savannah Fire Department, a trash can fire started around midnight on Sunday morning. The fire extended to the sign and caused serious damage to the building. We're told investigators will review video on Monday to try to determine what caused the fire. wsav.com
● Bicycle – Palo Alto, CA – Robbery
● C-Store – Martin, KY – Armed Robbery
● C-Store – Vermillion, SD – Armed Robbery
● C-Store – San Antonio, TX – Armed Robbery
● C-Store – Colorado Springs, CO – Armed Robbery
● C-Store - Menomonee Falls, WI – Robbery
● C-Store - Yazoo County, MS – Armed Robbery
● Dollar – Kosciusko, MS – Armed Robbery
● Eyewear – Bend, OR – Robbery
● Grocery – San Antonio, TX - Armed Robbery
● Guns – McAlester, TX – Burglary
● Hardware – Atascadero, CA - Armed Robbery
● Hardware – Silver Springs, MD – Robbery
● Jewelry - Houston, TX – Robbery
● Jewelry – New York, NY - Robbery
● Jewelry – Englewood, CO – Robbery
● Jewelry – Oklahoma City, OK – Robbery
● Jewelry – Colorado Springs, CO - Robbery
● Jewelry – Lubbock, TX – Robbery
● Jewelry – Easton, PA – Burglary
● Jewelry – Lafayette, LA – Robbery
● Jewelry – Paramus, NJ – Robbery
● Jewelry – Manchester, CT – Burglary
● Marijuana – Oakland, CA – Burglary
● Restaurant – Katy, TX – Burglary
● Restaurant – Austin, TX – Burglary
● Restaurant – Houston, TX – Burglary
● Tobacco – Pacifica, CA – Burglary
● Tobacco – New York, NY – Armed Robbery / Customer wounded
● Walmart – Uniondale, NY - Robbery
● 7-Eleven – Fort Collins, CO - Armed Robbery
Daily Totals:
• 23 robberies
• 8 burglaries
• 1 shooting
• 0 killed

---

None to report.

Submit Your New Hires/Promotions
or New Position
See all the Industry Movement
---




Feature Your Job Here For 30 Days -
70% Aren't On The Boards
Post your job listing
---
Featured Job Spotlights
An Industry Obligation - Staffing
'Best in Class' Teams

Every one has a role to play in building an industry.
Filled your job? Any good candidates left over?
Help your colleagues – your industry - Build 'Best in Class' teams.

Refer the Best & Build the Best
Quality – Diversity – Industry Obligation

---

VP, Asset Protection & Retail Operations
Washington, D.C.
The candidate will oversee the development of innovative strategies, programs and solution which help retailers mitigate loss and reduce total retail risk; Direct oversight of the NRF Loss Prevention Council and Retail Operations Council...



National Account Sales Executive
Remote Opportunity
Interface is seeking a talented National Account Sales Executive to join our diverse, highly motivated sales team.  This individual will propose, advance the sales process, close and support the sale of our managed Access Control, Intrusion & Interactive Alarm monitoring portfolio, IP video products, and industry leading Business Intelligence solutions with a focus on the large, multi-site U.S. businesses and targeted verticals...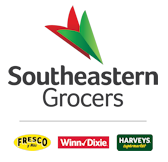 Business Continuity Planning Manager
Jacksonville, FL - posted August 5
Responsible for developing, implementing and managing the company's Business Continuity (BCP) and Life Safety Programs to include but not limited to emergency response, disaster recovery and site preparedness plans for critical business functions across the organization. In addition, the position will develop and lead testing requirements to ensure these programs are effective and can be executed in the event of a disaster/crisis....




Asset Protection Manager
Beloit, WI - posted July 19
We are looking for individuals with an Asset Protection background and who understand physical security processes, access control, CCTV systems, emergency and critical response procedures, and safety and awareness programs. You will play a critical role in the execution of all Asset Protection and Safety procedures...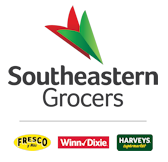 Region AP Manager (Florida - Treasure Coast Market)
Jacksonville, FL - posted June 17
Responsible for managing asset protection programs designed to minimize shrink, associate and customer liability accidents, bad check and cash loss, and safety incidents for stores within assigned region. This position will develop the framework for the groups' response to critical incidents, investigative needs, safety concerns and regulatory agency visits...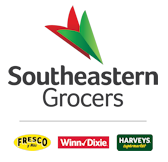 Regional Safety Manager – South Florida Region
Jacksonville, FL - posted June 17
This position will manage the safety program for an assigned group of stores that is designed to minimize associate and customer accidents. This includes reviewing and recommending loss control strategies, ensuring program conformance to applicable laws and regulations, preparing required reports, and monitoring and evaluating the program activities in stores...



Corporate Risk Manager
Seattle, WA / Tacoma, WA / Portland, OR - posted June 14
Summary of Role and Responsibilities: A proactive approach to preventing losses/injuries, whether to our employees, third parties, or customer's valuables. They include but are not limited to cash in transit, auto losses, or injuries....



Corporate Risk Manager
San Diego, CA / Los Angeles, CA / Ontario, CA
- posted June 10
Summary of Role and Responsibilities: A proactive approach to preventing losses/injuries, whether to our employees, third parties, or customer's valuables. They include but are not limited to cash in transit, auto losses, or injuries....



Corporate Risk Manager
Atlanta, GA / Birmingham, AL - posted June 10
Summary of Role and Responsibilities: A proactive approach to preventing losses/injuries, whether to our employees, third parties, or customer's valuables. They include but are not limited to cash in transit, auto losses, or injuries....



Physical Security Operations Center Leader
Columbia, MD - posted June 8
The primary purpose of this role is to partner, lead and manage a Central Station/Physical Security Operations Center driving operational execution and enhancements to ensure effectiveness and a positive customer experience. This individual is also responsible for leading a team of operators providing professional and accurate responses...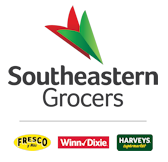 Region Asset Protection Manager–Southwest Florida
Fort Myers, FL - posted May 12
Responsible for managing asset protection programs designed to minimize shrink, associate and customer liability accidents, bad check and cash loss, and safety incidents for stores within assigned region. This position will develop the framework for the groups' response to critical incidents, investigative needs, safety concerns and regulatory agency visits...



Loss Prevention Specialists (Store Detective)
Albany, NY; Hyannis, MA; Burlington, VT; Hartford, CT
- posted May 6
Detect and respond to external theft and fraud by working undercover within the store(s) you are assigned to. Working as a team with store management and associates in combating loss in the store(s). Developing and analyzing external theft trends, utilizing information in company reports and information gathered from store management and associates...

Retail Asset Protection Associate
Medford, MA; Brockton, MA; East Springfield, MA
- posted May 6
The Asset Protection Greeter role is responsible for greeting all customers as they enter the store, ensuring that customers see the Company's commitment to provide a safe and secure shopping environment, as well as deterring theft, shoplifting, or other dishonest activities...



Loss Prevention Supply Chain Manager
Fresno, CA - posted April 25
The Loss Prevention Manager, Supply Chain (LPMSC) drives shrink improvement and profit protection activities for an assigned distribution center (DC), its in-bound and outbound shipping networks and its third party pooling centers...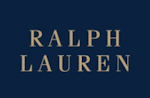 Asset Protection Lead (Regional), Atlanta/Carolinas
Atlanta/Charlotte - posted April 22
Responsible for the protection of company assets and mitigation of risk. Effectively communicates, trains, implements, and monitors all aspects of Asset Protection programs in assigned markets. These programs include Tier Shrink Reduction Strategy, training and awareness, store audits, investigative initiatives, profit protection, health and safety and budgetary compliance...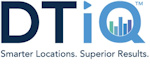 Regional Loss Prevention Auditor
Multiple Locations - posted April 20
The Regional Loss Prevention Auditor (RLPA) is responsible for conducting operational audits and facilitating training meetings in our clients' locations. The audit examines operational controls, loss prevention best practices, and customer service-related opportunities...



Business Manager
Dallas/Fort Worth Area, TX - posted April 6
Sapphire Risk Advisory Group is seeking a Business Manager to work in the company's Dallas-area office in a W2 position and will closely partner with other members of the team to manage projects and communicate with contractors, vendors, and clients...
---

Featured Jobs

---

---

"Build the field and they'll come to play!" An expression that many never truly understand or practice. Especially in today's world where we're all expected to do more with less and corporate America has tightened the budgets to the levels most of us have never seen before. Having faith that your performance will bring promotions, increased salaries, and new jobs is very difficult in today's climate. But we all have to keep the faith and do our best every day regardless. Because at the end, it's what defines us and sooner or later our positive actions will pay off.


Just a Thought,
Gus



(content subject to approval)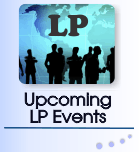 ---

Recruiting?
Get your job e-mailed to everyone... everyday
Post on our Featured Jobs Board!
Not getting the Daily?
Is it ending up in your spam folder?
Please make sure to add d-ddaily@downing-downing.com to your contact list, address book, trusted sender list, and/or company whitelist to ensure you receive our newsletter.
Want to know how? Read Here



36615 Vine Street, Suite 103
Willoughby, OH 44094
440.942.0671
copyright 2009-2019
all rights reserved globally