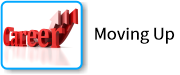 ---
Kersonder Williams promoted to Director of Asset Protection for Victoria's Secret & Co.

Kersonder has been with Victoria's Secret for more than four years, starting with the company in 2019. Before her promotion to Director of Asset Protection, she served as Area Asset Protection Manager. Prior to Victoria's Secret, she served as Senior Area LP Manager and Area LP Manager over a four year span with Ross Stores. Earlier in her career, she held roles with Toys R Us, Kohl's, Target and Mervyn's. Congratulations, Kersonder!
Ian Amato, LPC named Retail Risk Manager, Canada for Ever New Melbourne


Before joining Ever New as Retail Risk Manager, Canada, Ian spent two years with Apotex Inc. as Manager Manager, Global Secure Supply Chain & 3PL Operations and Manager, Global Supply Chain Security. Prior to that, he spent four years with Maison Birks as Manager, Loss Prevention & Corporate Security. Earlier in his career, he held roles with Shoppers Drug Mart, Lululemon, IKEA Group, Gap Inc., and Best Buy Canada. Congratulations, Ian!

See All the Executives 'Moving Up' Here

Submit Your New Corporate Hires/Promotions or New Position

---

---

Addressing Unique Retail Challenges - Part 3

Guest on associate violence has become part of retail security and loss prevention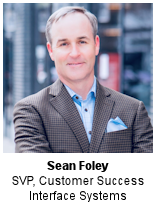 By Sean Foley - SVP, Customer Success at Interface Systems

Interactive Remote Video Monitoring

Employees cannot be expected to supervise customer misbehavior or confront crimes in progress effectively. They are not trained or insured to do so, and such a heavy responsibility is above their pay grade. One of the most effective ways a retail business can protect itself is through an interactive monitoring solution.

With live video and two-way audio capabilities, these systems allow trained security staff to see, hear and communicate with employees 24/7. This solution guarantees personnel safety and ensures the premises stay secure.

It also provides valuable distance between hostile actors and staff. Virtual guard services allow remote operators to connect to live audio and video feeds and scan the location proactively for any potential threat day or night — just as an on-premises security guard might do. If there is a threat, a trained, live professional will immediately respond by assessing the situation and intervening with live audio. Where necessary, law enforcement may be called in.

Video Verified Alarms

Video verified alarms, which integrate a basic alarm system with video, are another effective solution that can make a stark difference for retailers. Because law enforcement needs to prioritize critical, health-related issues they cannot always respond quickly to commercial burglar alarm signals going into a 911 center. The average response time for law enforcement to respond to a commercial burglar alarm is about 26 minutes.



For businesses with a history of false alarms, the response time may be much higher. However, a video-verified alarm system that clearly shows an imminent situation will prompt law enforcement to move more quickly to the location since they may catch someone in the act. It can also save businesses thousands of dollars in false alarm fees. securitytoday.com

Part Four Thursday: Remote Retail Audits | Lone Worker Safety

Solink® Closes $60 Million (USD) Series C Investment Led by Goldman Sachs Asset Management

OTTAWA, ON, July 25, 2023 – Solink®, a leading physical security company for businesses, today announced it has closed $60 million (USD) in a Series C investment round. The round was led by the Growth Equity business within Goldman Sachs Asset Management (Goldman Sachs) with participation from the company's existing investors, OMERS Ventures and BDC IT Ventures. The investment from Goldman Sachs comes from its recently launched $5.2B growth equity fund, dedicated to investing in high-growth businesses with strong market positioning and durable business models.

Read more in the Vendor Spotlight column below

---

The U.S. Crime Surge
The Retail Impact

30,000-Foot View of Today's Retail Crime & Shrink Crisis
Special Report from Progressive Grocer: The Story Behind Shrink

What are today's retailers dealing with in terms of theft, loss and associate safety?

Grappling With the Fallout of Theft

Theft accounts for a vast majority of retail shrink, ranging from self-checkout scams to blatant shoplifting and everything in between.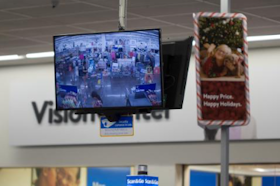 According to Target CEO Brian Cornell, Target is investing in team and guest protection, as well as installing fixtures to protect merchandise and adjusting product assortment in affected locations in an effort to ease the effects of shrink within its stores.

Landover, Md.-based Giant Food is also working to mitigate shrink issues caused by retail theft before it's forced to close its most affected supermarkets by limiting the number of entrances, hiring more security guards, and keeping more items off the shelves.

The Growing Threat of Organized Retail Crime

Many large retailers cite organized retail crime as one of the biggest drivers of shrink in recent years. What's more, a recent NRF survey found that 53% of consumers believe that retail crimes have increased in their communities since the pandemic began, with 79% believing that retail theft affects the price of the goods they buy.

Target's Cornell shared that he believes organized retail crime is an urgent issue, not just for his company, but across the entire retail industry. "And unfortunately, what I'm most concerned with is it puts our team and our guests in harm's way," he noted.

Finding Solutions While Putting People First

During the RILA conference, Paul Jaeckle, VP of asset protection for Grand Rapids, Mich.-based Meijer, noted that the retailer recently sent out a shopper survey in an effort to better understand customer expectations when they're on retail property, how they view security and what they value most. What Meijer found was that parking lot safety and security, as well as weapons on the property, were among shoppers' greatest concerns.

According to Jaeckle, this data and information has helped Meijer build a road map to guide its asset protection and safety decisions across its operations.

"Your risk starts before the customer comes into the store, starts at your property line, starts virtually, starts online, starts on your digital platform," Jaeckle said. "For us, we really began to take this particular approach of understanding our parking lots and saying, 'What do I have the ability to … start to control in the parking lot before that risk enters into the building, where it becomes more and more serious?'" progressivegrocer.com


New Retail Crime Law Already Showing Results
'Getting serial shoplifters off the streets'

Prosecutors crack down on retail crime under new law
It's been over a month since New Mexico's new retail crime law took effect. Albuquerque prosecutors said it's already showing results in getting serial shoplifters off the streets.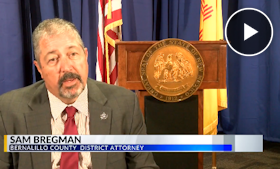 One of the accused serial shoplifters, Julian Grey Bustos, which Bernalillo County District Attorney (DA) Sam Bregman wants to be held in custody until trial, is charged with stealing at least five times from Kohl's off Louisiana Boulevard and Holly Avenue in the Northeast Heights.

District Attorney Sam Bregman said there are plenty more suspects like Bustos.

"We are really looking forward to the new law that has taken effect, and we are excited about that opportunity. Law enforcement and retail organizations are really working together," Bregman said.

According to the DA, New Mexico's new retail crime law is giving prosecutors an extra tool, which lets the state add up multiple thefts from stores into one big felony case.

"Five of them have been detained in the last week. They have been held because they are a danger to the community. We cannot allow this kind of retail crime shoplifting to continue," Bregman said.

"I think five people held under pretrial detention makes a very clear message to the community, and those that may shoplift, that we are going to hold shoplifters accountable. There is no more looking the other way. This office is looking right at you if you're shoplifting, and you will be prosecuted," Bregman said.

Some local business owners said they've seen their fair share of shoplifters welcome the new law, saying it gives them a sense of relief. Under the new law, prosecutors can charge all the way up to a second-degree felony if criminals steal more than $20,000 worth of merchandise. krqe.com


Another Lawmaker Announces Support for Combating Organized Retail Crime Act
Rosen Backs Bipartisan Bill To Protect Small Business From Crime

The Legislation Would Create A New Investigative Unit Within The Department Of Homeland Security To Help Crack Down On Organized Retail Crime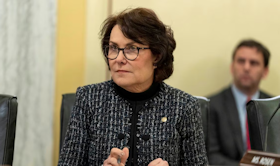 WASHINGTON, DC - U.S. Senator Jacky Rosen (D-NV) announced her support for the bipartisan Combating Organized Retail Crime Act to give law enforcement the resources they need to protect small businesses from organized retail crime. The legislation would establish a new investigative unit within the Department of Homeland Security to better coordinate a whole-of-government and industry response to crack down on these crimes.

"Nevada's small businesses are the backbone of our economy, and we must do more to protect them from the rise in crime and retail theft," said Senator Rosen. "I'm proud to support this bipartisan legislation that will give law enforcement the additional tools to crack down on organized retail crime targeting small businesses in Nevada."

As a member of the Senate Small Business and Entrepreneurship Committee, Senator Rosen has been a champion for Nevada's small businesses. publicnow.com

Click here to read the full list of D.C.'s retail crime fighters


San Francisco's Theft Crisis Caught on Live TV
News crew in San Francisco watches live as man brazenly steals from a Walgreens

One shopper in a San Francisco grocery store said that living in the city feels like a 'police state' with consumer goods being locked down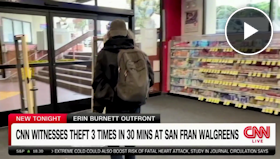 A CNN reporter watched on as three people stole from a Walgreens store in San Francisco, according to a segment on rampant crime Monday. CNN reporter Kyung Lah visited the store, located in the Richmond neighborhood of San Francisco, after video was released of the goods in the Walgreens being locked down to prevent rampant theft.

"Though typical, in the 30 minutes that we were at this Walgreens, we watched three people, including this man, steal," Lah said as a man walked out of the store.

San Francisco has lost at least five Walgreens stores due to "organized retail crime," according to a report.

Lah also reported that the Walgreens Richmond location had aisles of basic products, like mustard, "locked behind plexiglass." She said that Walgreens corporate told her that its Richmond store "has the highest theft rate of all their nearly 9,000 U.S. stores" and is "hit nearly a dozen times a day."

"When thieves started cleaning out ice cream and frozen burritos, workers grew so frustrated they resorted to the chains," Lah added. "They were ordered down by corporate because of the negative messaging."

At another grocery store in San Francisco, one shopper told CNN that living in the city feels like a "police state." foxnews.com cnn.com


'Lawlessness' Overwhelms San Francisco
Major California city residents are stressing about being out after dark
Some residents in the City by the Bay are on edge as car break-ins, thefts and robberies rise, telling Fox News the city is becoming more dangerous.

"The safety in San Francisco has been getting worse," Andrea, a babysitter, told Fox News. "I've lived here my whole life - it's always been a little unsafe, it's a big city, but recently, it's just been crazy high."

Homicides and robberies are both up double digits - 12% and 13%, respectively - compared to this time last year, according to San Francisco police data. Motor vehicle thefts are also up 9% while other crimes such as burglary, larceny and assault are down.

Even though its crime trends are better than other major cities, San Francisco "is worse than the data shows," Charles "Cully" Stimson, a Heritage Foundation senior legal fellow and a former prosecutor for the city, told Fox News in April. He said falling trust in police and county prosecutors cause crimes to go unreported, artificially softening data.

Residents told Fox News the incident provoked a sense of lawlessness in the area.

Grocery and convenience stores in the city have been victims of rampant retail theft in recent years. Whole Foods' flagship location shuttered in April due to safety concerns. Walgreens has closed at least six locations in the city since 2021, with a spokesperson citing "organized retail crime" as a reason for five of the closures. wgmd.com


Q2 Cargo Theft Increased 57%
2023 Second Quarter Supply Chain Risk Trends Analysis
CargoNet® has recorded 582 events across the United States and Canada in the second quarter of 2023, a 57% increase when compared to the second quarter of 2022. Much of the increase is due to ongoing shipment misdirection attacks, a kind of strategic cargo theft in which actors use stolen motor carrier and logistics broker identities to obtain freight and misdirect it from the intended receiver so they could steal it. In total, thieves stole over $44 million in shipments in the second quarter of 2023 and the average shipment value per event increased nearly $100,000 to $260,703 per theft as cargo thieves focused on high-value shipments.

In the second quarter of 2023, theft of a loaded conveyance such as a full trailer increased 17% year-over-year. These kinds of thefts were most common in California, Texas, Florida, and Illinois. We also note that regional activity around New York City and Philadelphia was significant. Burglary of a loaded conveyance decreased slightly year-over-year due to the impact of recent law enforcement activity, but still remains a significant threat to shipments especially high-value shipments that are traveling on the I-40 corridor through Arizona, California, and New Mexico. cargonet.com


Buffalo Mass Shooting Copycat Threats
(Update) Buffalo man admits to posting threats after Tops mass shooting
A Buffalo man admitted to making threats towards several local stores in the days following the Tops mass shooting in 2022, the U.S. Attorney said Tuesday. Prosecutors say that 25-year-old Rolik Walker posted a threat on Twitter under the username "@ConklinHero" about "targeting" stores in the area and "Only looking to kill blacks" on May 16, 2022, two days following the shooting. The threats caused one store to close early.

He had used an app on his cell phone to mask his IP address, but the FBI was able to link the account to his residence. He pleaded guilty to transmitting an interstate threat. He faces up to five years in prison and a $250,000 fine when he is sentenced on December 1. wivb.com


Law enforcement agencies join forces to fight crime in Memphis

Study: Association Between Markers of Structural Racism & Mass Shooting Events in Major US Cities

---

Supply Chain Crisis Averted
UPS, Teamsters reach contract agreement to avoid strike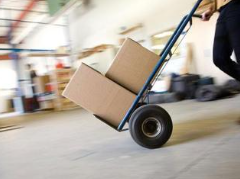 The nation's retailers are breathing a sigh of relief after a tentative agreement was reached to avoid a strike that would have brought more disruption to the nation's supply chain.

The United Parcel Service and the Teamsters union representing more than 325,000 UPS workers on Tuesday reached a preliminary labor agreement, a key move in avoiding a potential strike that could have started next week. The deal includes raises for both full- and part-time workers, the elimination of a lower-paid class of delivery driver and the installation of air-conditioning units in new delivery vans for the first time. The agreement still needs to be ratified by rank-and-file members.

The Retail Industry Leaders Association and the National Retail Federation both welcomed the tentative agreement.

"News of a tentative UPS-Teamsters contract agreement is an enormous relief to retailers, who have been navigating the possibility of a strike and the associated uncertainty for weeks," stated RILA. "We've learned all too well over the last several years the impact supply chain disruptions can have. We're grateful that this challenge, which would have had a price tag in the billions of dollars and a long runway for recovery, was avoided."

In its statement, NRF said it was grateful that UPS, "a major partner of the retail industry, "had come to an agreement with the Teamsters "without disruption to the marketplace." chainstoreage.com

NRF Statement | RILA Statement


Retail's Great Debate Over Customer Returns
Could More Returns Lead To More Customer Retention?
You know why retailers' efforts to reduce returns have been backfiring, but what about brands that have been making returns even easier and more accessible for customers?

These retailers are making a good name for themselves at a time when the e-commerce experience is more than just competitive prices and fast shipping. The buying experience is no longer stopping after customers click "buy now."

"Today's consumer mindset has changed," stated Forbes. "Services like Amazon Prime have set the bar at a higher level, with speedy delivery, low prices, a vast selection and hassle-free returns." With many companies trying to dissuade returns, the retailers that are doing the opposite stand a good chance of not only retaining their customers but attracting new ones.

It's true that it can be costly to offer free returns "with no strings attached," but according to Shippo's latest Returns Report, 96% of customers are "more likely to purchase if free returns are on the table." Shippo, a leading shipping platform for growing e-commerce businesses, added in its 2023 Benchmarks Report that the solution is to find a middle ground "that makes customers feel they're being treated fairly and keeps them coming back to your business." retailwire.com


Register Now
IAI SE Chapter Meeting: August 1, 2023

The next International Association Of Interviewers (IAI) Southeast Chapter Meeting will be held in Atlanta, GA at The Home Depot Headquarters on August 1, 2023 from 12:30PM- 4:30PM EST. Our featured speaker will be Wayne Hoover, Senior Partner-Wicklander-Zulawski & Associates and Advisory Board Chair-International Association of Interviewers (IAI), who will educating us on the latest updates for the W-Z interviewing method. Other guest speakers will include a Cobb County detective and GROC with lunch being provided by ALTO. Register now and join us for our first meeting in Atlanta.

Space is limited so please click here to register now


David's Bridal Emerges From Bankruptcy With a New Owner

A Few Harmon Stores May Survive Bed Bath & Beyond's Bankruptcy

Pickleball Concepts Gobbling Up Big-Box Stores Left Vacant By Retailers
---


Solink® Closes $60 Million (USD) Series C Investment Led by Goldman Sachs Asset Management

OTTAWA, ON, July 25, 2023 – Solink®, a leading physical security company for businesses, today announced it has closed $60 million (USD) in a Series C investment round. The round was led by the Growth Equity business within Goldman Sachs Asset Management (Goldman Sachs) with participation from the company's existing investors, OMERS Ventures and BDC IT Ventures. The investment from Goldman Sachs comes from its recently launched $5.2B growth equity fund, dedicated to investing in high-growth businesses with strong market positioning and durable business models.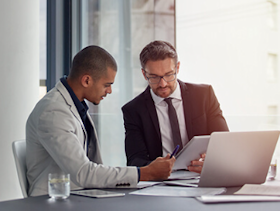 Solink's platform provides secure and real-time access to security cameras and business intelligence, helping organizations identify risk and transform the way they operate. Solink's Video Management System (VMS) uses customers' existing security cameras to make them searchable and accessible in the cloud. The market for cloud-managed video surveillance, also known as Video Surveillance as a Service (VSaaS), is expected to grow at 80% per year, according to market analyst firm Novaira Insights.

Solink has become the leading cloud provider with more than 18,000 customer locations worldwide, serving customers like Tim Hortons, The Container Store, PGA TOUR Superstore and other leading retailers, restaurants, financial services, healthcare, hospitality, manufacturing and logistics, property management and education among others. Solink's platform meets the unique needs of different industries by offering a solution for forensic security and real-time active security monitoring. Customers can manage after-hour alarm systems with video verification and dispatch with over 40% apprehensions, monitor unauthorized access-control into any building, or manage the speed of service for patrons. The opportunity to centralize data and decision making is available through a web or mobile app.

Physical security is at a turning point where many legacy solutions haven't innovated to keep up with the needs of customers. Businesses, on average, are seeing a 26.5% increase in crime, retailers are shutting-down unprofitable brick and mortar locations due to shrink, and the rise in violent crime is stalling the post-pandemic economic recovery. Solink helps customers manage their security footprint by pairing data from over 200 different systems with security cameras to identify suspicious activities and create a safer environment for customers and employees. On average, customers see an ROI on the Solink system in less than 30 days.

"This investment will accelerate our plans to expand our global coverage and allow us to invest in the future of physical security through new AI-native products. We want to partner with businesses to be their co-pilot, bubbling-up the most pressing risk and helping them action it", said Michael Matta, CEO, Solink. "What won't change, is our relentless focus on helping customers protect their People, Patrons and Profits."



"Physical security is essential to managing the operations and profitability of most enterprises and small businesses globally. After conducting a deep dive in the physical security and VSaaS space, our team identified Solink as the up-and-coming leader in a market undergoing a rapid transition to the cloud and modernized solutions. Goldman Sachs is excited to partner with Mike Matta and the Solink team as they continue to gain market share due to their deep commitment to innovation, unwavering focus on customers, and a product that is a step ahead," said Mike Reilly, a Vice President in the Growth Equity business within Goldman Sachs Asset Management. solink.com
---
---

Data Safeguards Are Needed as AI Expands
Safeguarding data is our best hope to control AI

Congress shouldn't let myopic anticipation of the future be the enemy of the opportunities to build critical data policy now.

Lately, frantic reports raising concerns about AI have lit a fire under the public and a bipartisan group of lawmakers. This year, Congress held multiple AI hearings to scratch the surface, including one Tuesday with the CEO of the AI startup Anthropic. And bipartisan bills are pouring in, too. We are already discussing remedies to address AI's impact on consumer privacy, cybersecurity and education. But what exactly are we trying to legislate?

One serious issue concerning data is that a handful of Big Tech companies — Google, Meta, and Apple, most prominently — unilaterally control the access, aggregation and distribution of data. As a result, they are in the best position to shape the future of AI. They also have demonstrated a penchant for shaping "the future" in their own best interests. Their outsize power means that they will either consume or destroy any disruptors threatening that position. Absent checks on their control, they possess an extraordinary amount of leverage over what AI becomes.

We as a society have always been wary of consolidated power in the hands of a few. If we want AI to best benefit its users and ensure our cybersecurity, addressing control of the data marketplace is an obvious starting point. Transparency and oversight are critical to the best long-term outcome for everyone. But the few companies that control the vast majority of data want to maintain their comfortable status quo. Diverting lawmakers' attention away from antitrust policies and the bread-and-butter work of data regulation to the dazzling promises or threats of AI only helps them maintain that.

While we can appreciate that the biggest players' in this field are trying to get out ahead of the problem with their recent "voluntary commitments" to principles of "safety, security, and trust," voluntary commitments tend to be vaguely defined and difficult to enforce. Above all, these AI commitments don't change the preliminary need to address data concentration in this market overall if they are going to have any real meaning."

In sum, a solid foundation in data policy can better ensure optimization of AI long-term. Congress must not let myopic anticipation of the future be the enemy of the opportunities to build critical data policy now. cyberscoop.com


Spyware Campaign Hits Apple Devices
Apple issues third mobile OS update after zero-click spyware campaign

The patch is the latest to address issues associated with what cybersecurity firm Kaspersky called Operation Triangulation.

Apple on Monday issued its third security update in roughly a month to remedy vulnerabilities exploited in Operation Triangulation, a spyware campaign that researchers say specifically targeted iMessage users in Russia.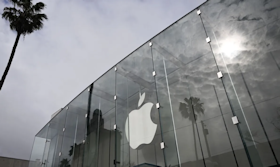 The Russian arm of cybersecurity firm Kaspersky on June 1 revealed the details of a zero-click iOS exploit. The company's researchers said they discovered it while monitoring the company's own corporate Wi-Fi network dedicated to mobile devices. The findings were released the same day Russia's Federal Security Service, or FSB, said it had uncovered an American espionage operation targeting Apple devices in Russia in cooperation with Apple.

Monday's security patch addressed a vulnerability tracked as CVE-2023-38606 and had been actively exploited against versions of Apple's mobile operating system before version 15.7.1, the company said in the notice, an iteration of the operating system that was replaced with the release of iOS 16 in September 2022.

"Apple has addressed one more kernel vulnerability discovered by Kaspersky researchers during the investigation of the Operation Triangulation attack," the company said in an emailed statement Tuesday. "This zero-day vulnerability CVE-2023-38606 was part of the discovered zero-click exploit chain. It affected a wide range of Apple products – iPhones, iPods, iPads, macOS devices, Apple TV and Apple Watch. Patching is available as part of the Apple Security Updates release as of July 24, 2023, and we highly recommend users to update their devices." cyberscoop.com


Emergency Services Communications Open to Attack
Zero-Day Vulnerabilities Discovered in Global Emergency Services
Communications Protocol

Weak encryption algorithms leave radio communications open to attack and abuse.


A radio communications protocol used by emergency services worldwide harbors several critical vulnerabilities that could allow adversaries to spy on or manipulate the transmissions, researchers found.

Terrestrial Trunked Radio (TETRA) is a radio voice and data standard mainly used by emergency services, such as police, fire brigade, and military, as well as in some industrial environments.

Multiple TETRA secure channels offer key management, voice, and data encryption, while the TETRA Encryption Algorithm (TEA1) implements the actual encryption algorithms that ensure that data is confidentially communicated over the air.

Depending on infrastructure and device configurations, these vulnerabilities allow for real-time or delayed decryption, message injection, user deanonymization, or session key pinning attacks. Practically, these vulnerabilities allow high-end adversaries to listen in on police and military communications, track their movements, or manipulate critical infrastructure network communications carried over TETRA. darkreading.com


New National Cyber Director Nominated
Biden nominates veteran national security official as top cyber adviser

The selection of Harry Coker ends a protracted search for the second-ever national cyber director.

President Biden on Wednesday nominated Harry Coker, a long-time CIA and National Security Agency official, to serve as the next national cyber director, a choice that elevates a relatively unknown official to take on a high-profile assignment as the president's leading cybersecurity adviser.

Coker's nomination ends a protracted search to replace Chris Inglis, who led the Office of the National Cyber Director until February after leading efforts to draft the administration's cybersecurity strategy.

If confirmed, Coker will inherit a long to-do list. Earlier this month, the White House released an implementation plan for its national cyber strategy, a collection of more than 65 initiatives aimed at delivering broad improvements in computer security both for the U.S. government and consumers. cyberscoop.com


Patch Now: Up to 900K MikroTik Routers Vulnerable to Total Takeover

Strengthening the weakest links in the digital supply chain

---

LP Officer Cleared in Grocery Store Assault Case
Sask. woman guilty of theft, assault in 2021 FreshCo incident caught on camera

Judge rejects Annette Custer's claim that excessive force used by officer

A Saskatoon judge has convicted a woman of theft and assault — rejecting her claim that a loss-prevention officer at the FreshCo grocery store on 33rd Street used unnecessary force when arresting her on April 14, 2021.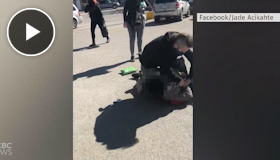 Chris Murphy, the lawyer for Annette Custer, applied to have the theft and assault charges thrown out on the grounds of "excessive and gratuitous" violence applied during her arrest by security officer Cameron McMillan.

Provincial court Judge Doug Agnew reached a different conclusion.

"Ms. Custer was under arrest, was continuing to resist, had punched Mr. McMillan in the face, was attempting to escape, had in fact dragged Mr. McMillan to her car with her, had climbed inside and was attempting to insert her key in order to drive off, biting him in the process," Agnew wrote in his decision, which was delivered late last month.

"In those circumstances, the amount of force which Mr. McMillan used verged on being insufficient to accomplish the legal ends of effecting the arrest, detention and handing over of Ms. Custer."

At one point, both Custer and McMillan ended up wrestling on the pavement. Custer testified during her trial that when McMillan approached her, he didn't identify himself until after he had forced her to the ground. She maintained the force he used was excessive.

But based on the evidence, Agnew disagreed. "I do not find that Ms. Custer suffered any injury, even of a trivial or passing nature, from being taken to the ground by Mr. McMillan," Agnew wrote.

"At no time did he strike her. He did not kneel on her. He did not apply force to her joints. The focus of his actions at that point seems to have been on trying to get handcuffs on her, to control her movements." www-cbc-ca.cdn.ampproject.org


Store Owners Demand Action to Fight Property Crime
'Nobody's doing anything': Exchange District store owners call for help in reducing property crime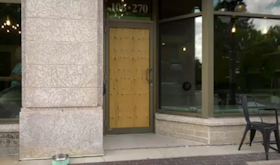 Smash-and-grab robberies are causing major problems for some Exchange District business owners, who are calling on officials for more support to stop property crime.

It happened this week at Corrientes, an Argentinian restaurant in the Exchange District. Someone broke in early Tuesday morning, stealing several bottles of liquor before escaping through the shattered window.

Maury says crime has been a major concern in the area for some time now. "It's the third time in a year, nobody cares. Nobody's doing anything," he said. Other business owners in the area are echoing Maury's feelings of frustration. Two weeks ago, Harrison's Coffee on Waterfront Drive also experienced an early morning break-in.

According to the Winnipeg Police Service, there have been 14 calls for commercial break-and-enters in the Exchange District over the past ten weeks.

The Manitoba Restaurant and Foodservices Association says these types of thefts are happening province-wide. "It's significantly more post-pandemic than pre-pandemic for sure," said CEO Shaun Jeffrey. "But it seems that it's rapidly increasing in the last 12 to 24 months."

Maury would like to see more surveillance cameras, and more early morning patrols in the neighbourhood to help deter property crime. winnipeg.ctvnews.ca


Cargo Theft Surged 57% in Canada & U.S.
Rising Theft of Goods in the Canada & U.S.: CargoNet Updates
CargoNet claims that theft of goods in Canada and the United States increased by 57% during the second quarter, compared to the same period last year, as strategic and organized theft continues to spread in the industry.

Recently, Greater Toronto Area Police officers arrested 15 members of an organized crime group and recovered $9.24 million worth of stolen merchandise, tractors and trailers in Peel Region.

"The theft of goods and vehicles is not a victimless crime. It hurts people, inflicts financial damage and often leads to the funding of other criminal activities," said Nick Milinovich, Deputy Chief of peel regional police (PRP).

According to'CargoNet Q2 2023 Supply Chain Risk Analysisthe 582 thefts recorded during this period cost the industry more than $44 million, with the average value of stolen cargo estimated at nearly $261,000, an increase of nearly $100,000.

This increase is due to thieves focusing on high-value cargo and more misdirected shipments, where thieves are using the stolen identities of carriers and logistics brokers to redirect cargo from legitimate recipients. archyde.com


#1 Crime in Canada
Canada's favorite crime: fraud

StatsCan finds fraud to be widespread, rarely reported to police

Fraud is the most prevalent crime in Canada, according to Statistics Canada. Using data from 2019, the national statistical agency found that about 17% of respondents to its survey on crime said they had been victims of fraud in the previous five years — with total losses exceeding $16 billion. This represents five million Canadians over age 15, the agency noted.

StatsCan also said that 7.8% reported being victims of fraud in the past 12 months — almost double the reported rate of violent crime victimization, 4.3% (including sexual assault, robbery and assault).

Additionally, police-reported data on crime for 2021 indicated that the incidence of fraud had almost doubled since 2011, the agency said.

At the same time, StatsCan found only 11% of victims said they reported their fraud experience to the police, and just 7% reported it to the Canadian Anti-Fraud Centre. Most victims (65%) reported the fraud to their bank. investmentexecutive.com


Canada Seeing Strong Post-COVID Retail Growth
Resilient Canadian Retail Market Beats Recession Odds, According To Colliers' Latest Study

Despite recession predictions, retail continues its strong post-pandemic growth into 2023, says a new report by commercial real estate firm Colliers.

The consumer appears resilient, with higher savings rates than pre-pandemic, and a huge demand for travel, hospitality, and entertainment. Favourable demographics, particularly strong population growth compared to other developed countries, continues to act as a tailwind for retail sales. Overall sales rose in every province but one, despite shortages in areas such as automotive, said the 2023 Retail Outlook.

"Retail rents reached all-time highs as renewed leasing demand and a lack of new developments funnelled demand to existing centres. Vacancy rates dropped nationwide, as the nadir of retail leasing in 2021 has turned around. Despite high-profile closures of US retailers such as Bed Bath and Beyond and Nordstrom, the vacant space has been rapidly absorbed in most markets," said Colliers. retail-insider.com


Multibillion-Dollar Cargo Backlog in B.C.
B.C. port strike: Shippers start task of clearing idled ports of cargo

Clearing the multibillion-dollar backlog of cargo could take more than two months

B.C. port customers have started the scramble to clear a multibillion-dollar backlog of cargo that piled up during the 13-day strike that ended with employers and the union agreeing to a tentative four-year settlement on Thursday.

Once that is done, which could take more than two months, Canada's trade sector will be looking to the ports, port workers and governments to work on longer-term stability for the critical gateways so they don't have to anticipate a repeat in 2027, said Jordan Atkins, vice-president of the logistics firm WTC Group. vancouversun.com


Bed Bath & Beyond officially relaunches in Canada
Bed Bath & Beyond has officially relaunched online in Canada. This comes after Overstock, a US-based furnishings retailer, announced last month it "acquired certain intellectual property assets of the Bed Bath & Beyond banner." Overstock added that it was planning to relaunch the Bed Bath & Beyond domain in Canada, followed by a relaunch of a refreshed website, mobile app, and loyalty program in the US. blogto.com


The Body Shop Opens Flagship Store At Toronto's Yorkdale Shopping Centre

Global Fuels to acquire one of Canada's largest retail gas station networks

'Project Big Rig' Nets 15 Arrests & Over $9M Stolen
Ontario: 15 South Asians arrested in investigation of theft of tractor trailers and cargo worth over $9 million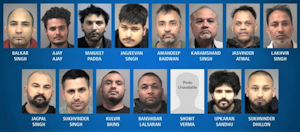 A joint task force was formed to investigate a prolific series of tractor trailer and cargo thefts in Peel and across the Greater Toronto Area. The investigation dubbed Project Big Rig resulted in the disruption of the criminal ring and led to the arrests of several individuals responsible for theft of tractor trailers and cargo.

The investigation also led to awareness for a number of unsuspecting customers who were buying stolen products.

Project Big Rig resulted in: Total of 15 arrests with 73 charges laid; Recovery of $6,990,000 of stolen cargo; Recovery of $2,250,000 in value of stolen tractor trailers; Total value of $9,240,000 in property recovered.

"Cargo and auto theft is not a victimless crime. It hurts people, inflicts financial harm and often leads to the funding of other criminal activity," said Peel Regional Police Deputy Chief Nick Milinovich on Wednesday. "Project Big Rig is an example of our efforts to hold the individuals accountable who victimize our communities and residents. Let this be a reminder to all the criminal networks that we will continue to disrupt criminality of any kind."

This investigation was made possible through the funding provided by the Criminal Intelligence Service Ontario (CISO), and in collaboration with Halton Regional Police, Toronto Police Service, York Regional Police, Ontario Provincial Police, Équité Association and the Financial Transaction and Reports Analysis Centre of Canada (FINTRAC.) voiceonline.com


7 arrested in shoplifting blitz at Park Royal mall on North Shore
Seven suspects have been arrested after police conducted a single-day shoplifting blitz at a mall on the North Shore last week.

The crackdown took place at Park Royal Shopping Centre on July 13, as part of a joint enforcement effort between North Vancouver RCMP's Special Response Team, West Vancouver Police Department's Target Team and Metro Vancouver Transit Police's plainclothes section.

The shoplifter blitz ran for six hours with the assistance of mall security, management and loss prevention officers to target known offenders and monitor suspicious activity.

"We routinely work with partner agencies in a joint operation, such as this shoplifting blitz, to target criminals who do not see municipal boundaries," said North Vancouver RCMP Const. Mansoor Sahak in a news release Thursday. "During the course of the day, officers arrested seven individuals with four charges forwarded."

Mounties said approximately $2,500 worth of property was recovered and returned to stores. bc.ctvnews.ca


Three charged and one wanted after $190K Vaughan phone store robbery
York Regional Police released a video of a suspect following a theft of a large quantity of cell phones, watches and tablets, valued at more than $190,000. On Friday, July 10, 2023, at 8:10 p.m., York Regional Police responded to a phone retail store, located in the area of Major Mackenzie Drive West and Dufferin Street. Three masked suspects entered the store and forced two employees to the floor. The suspects fled the area in a white SUV driven by a fourth suspect. torontosun.com


Police investigating string of armed robberies at Dartmouth, Halifax stores
Halifax Regional Police is turning to the public for help investigating three connected armed robberies at Halifax and Dartmouth stores on July 22.

Nanaimo, B.C., Canada: Alleged Walmart thieves balance stolen TV atop getaway vehicle
Nanaimo RCMP say two people have been arrested after the theft from a Walmart in the Vancouver Island city.

Six people arrested after businesses robbed in Waterloo, Ayr

Kamloops, BC, Canada: Thief who threatened Walmart employee with a knife sentenced to 90 days time served

Nottawasaga OPP make arrest in Angus armed robbery

Vaughan robbery suspect threatened employees with axe: police

Police release photos of Windsor, Ont., Home Depot theft suspects

Store employee assaulted during attempted theft in Guelph
---

Amazon Vendor Scheme
Amazon takes action against vendor after hundreds of Amazon boxes stack up on Virginia woman's doorstep

The boxes contained about 1,000 headlamps for running and biking, 800 glue guns and dozens of children's binoculars.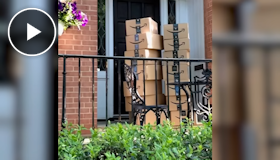 Imagine receiving endless Amazon boxes you didn't order, piled so high on your front step the delivery driver can't even get to your door anymore. That's what happened to Cindy Smith. And she's not alone.

In all, more than a 100 Amazon boxes randomly arrived at her Prince William County Virginia. The boxes contained about 1,000 headlamps for running and biking, 800 glue guns and dozens upon dozens of children's binoculars.

"We initially thought it was a brushing scam," Smith said. "Brushing" is when an online vendor creates a fake sale of their own product, sending the package to a random address, all so they can boost their rating with a 5-star review.

But when WUSA9 took a closer look at the Amazon packaging slips Smith was receiving, it appeared this was an entirely different vendor scheme. The packing slips showed the boxes were all "vendor returns" to Lixiao Zhang sent to Smith's address. WUSA9 traced the addresses on all those packing slips to 15 Amazon Warehouse Fulfillment Centers in nine different states.

"It all boils down to money," said CJ Rosenbaum, a New York Attorney that represents companies that sell on Amazon. "You have sellers located in China, who are just picking random addresses. And then when they need to get their products out of Amazon's warehouses, they're just having them sent there, because it's just cheaper for them to do so."

After WUSA9 started asking questions, Amazon launched an investigation and discovered the seller, Lixiao Zhang, violated Amazon policy by creating removal orders with Cindy Smith's address. The same thing happened in Liz Geltman's case although with a different vendor. wusa9.com


Social Media Fueling Online Shopping Scams
BBB warns of online shopping scams
So often, ads pop up on social media based on your search history or interests, but those ads can cost you thousands of dollars if you're not careful.

"During the pandemic, when everyone was really forced to do other grocery shopping. Everything that they were their entertainment, everything was being done online," said Brian Baca, the CEO of the Better Business Bureau of New Mexico.

For the third straight year, online purchase scams affect the most people in the U.S. and New Mexico. According to the BBB, 30% of all scams are online purchases. This year already, 89 New Mexicans fell victim to scammers.

This is unusual because they usually pick up around the holidays. Now, scammers can target you through what you search. "A quarter of the scams are from social media from Facebook," Baca said. kob.com


Customer says he was asked to tip when shopping online

8 tips Amazon wants online shoppers to follow
---
Woman accused of stealing nearly $18,000 worth of Ulta beauty products at Phoenix-area stores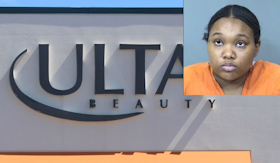 An alleged serial shoplifter is accused of stealing thousands of dollars worth of merchandise from a popular beauty supply chain. In court documents, 19-year-old Anautica Nicole Patterson is alleged to have stolen a combined total of $17,559 in beauty products between March 26 and June 19. On Monday morning, Patterson was arrested at a home near Loop 202 and Broadway Road. Authorities say that Patterson was identified through surveillance video at various Ulta Stores in Avondale, Chandler, Phoenix, and Tempe, allegedly showing her and her accomplices hiding the items in their purses before taking off. In an interview with detectives, Patterson reportedly admitted to selling the merch for cash. Patterson was booked into the Maricopa County jail and released under supervision. Organized shoplifting is a class 4 felony in Arizona. If sentenced, she could face up to 45 months in prison for each of those charges. azfamily.com


Sacramento, CA: Burlington store is raided by trio of female shoplifters who make VERY slow getaway pushing shopping carts filled with stolen booty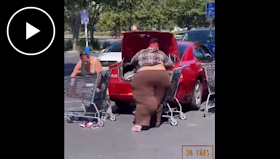 A video showing a trio of female shoplifters targeting a Burlington store in California is gaining attention after highlighting their slow-motion getaway. The brazen heist unfolded on Saturday at the discount retailer's North Freeway Boulevard location in Sacramento, where the three women were caught on camera trudging away with shopping carts loaded with stolen goods. 'D**n look at these people stealing! Say hi to the camera!' the bystander filming the incident can be heard saying, as alarms blared and the shoplifters piled mounds of clothing and shoes into the trunk of a red Dodge Charger. The Sacramento Police Department told DailyMail.com in a statement that it is investigating the audacious caper. 'We are aware of the incident. Officers responded, a police report was generated and it is an active investigation,' the department said. dailymail.co.uk


Palm Desert, CA: Riverside County Sheriff's deputies at Palm Desert mall after grand theft incident Tuesday
A theft at a jewelry store at The Shops at Palm Desert on Tuesday led to a lockdown at the mall at 72-000 Highway 111 in Palm Desert. Riverside County Sheriff's deputies were dispatched to the mall at 5:14 p.m. for what they are now calling a grand theft. The sheriff's department said it was not an active shooter situation. The mall was accessible at 7:30 p.m. Tuesday and deputies were on scene at M. Ruiz Jewelers, which was surrounded by police tape and where glass cases were smashed. desertsun.com


Santa Clara County, CA: Suspect who stole $2K of merchandise from Cupertino Target arrested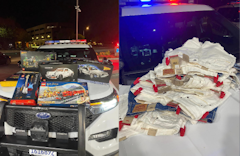 Santa Clara County Sheriff's Deputy Diaz located the suspect vehicle driving away from the scene a short time later, police said. Deputies conducted a vehicle enforcement stop, during which they located $2,000 worth of stolen merchandise inside the vehicle. Santa Clara County Sheriff's Sgt. Russell Davis confirmed the suspect's identity as 28-year-old Dionna Lyons of San Jose. Photos posted to the Santa Clara County Sheriff's Facebook page showed Lego toys and jeans among the stolen merchandise that was recovered. kron4.com


Arlington County, VA: Police ramp up retail theft enforcement after complaints from business owners in Rosslyn; 7 people arrested

Atlanta, GA: Suspected shoplifter pepper sprays employees at Atlanta Old Navy

---

Shootings & Deaths

Los Angeles, CA: 1 dead after LAPD shooting outside a local Market following reports of knife-wielding man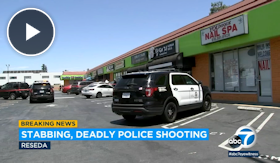 LAPD officers shot and killed a suspect as they encountered him continuing to stab a man in a Reseda parking lot on Tuesday, police said. Officers were sent to a strip mall at Reseda Boulevard and Saticoy Street at 11:09 a.m. after receiving multiple reports of a man armed with a knife, according to the Los Angeles Police Department. When officers arrived they saw the suspect continuing to actively stab a man on the ground, according to LAPD Deputy Chief Alan Hamilton. They repeatedly ordered him to stop and deployed a less-lethal device described as a ".40mm impact munition." When those failed to stop the assault, they shot him, Hamilton said. The suspect was declared dead at the scene a short time later. A knife was recovered at the scene. The stabbing victim was brought to a local hospital with multiple wounds. He was in stable condition and is expected to survive. abc7.com


Zimmerman, MN: Foiled mass shooting plot leads to 30-year sentence
A man who attempted to steal guns from a pawn shop with the intent of killing bystanders who saw him was sentenced to 30 years in prison Tuesday. Manuel Richard Buck, 20, of Zimmerman faced 11 total charges, including several counts of assault, attempted murder, theft, and burglary for his part in the plot that aimed to kill innocent bystanders. According to charges, at around 1:31 a.m. on July 10, Buck attempted to break into the Zimmerman Trading Post, when the store's security alarm sounded and he went running. Two witnesses who heard the alarms and chased Buck, who then turned around and began swinging a machete, according to charges. Both witnesses sustained multiple cuts from the attack but were able to fight him off until law enforcement arrived. Sherburne County Sheriff's Office investigators, along with the FBI, were able to determine that Buck has planned to rob the trading post of guns and use them to commit a mass shooting, according to charges. During an analysis of the Buck's computer, law enforcement located several videos he had created, in which he stated that he believes "90% of Americans need to die." He later said, He doesn't want to kill any kids or anyone in his family, but will 'pop a few cops," and "I wonder what my kill count's gonna be," according to charges. fox9.com


Oklahoma City, OK: Suspected duo goes on animal killing spree inside pet store
The Oklahoma City Police Department is looking for a man and a woman in a bizarre crime spree where several animals were killed inside a pet store. "Folks, this one will make you angry," authorities posted on Facebook along with a picture of the suspects. Authorities believe the suspects entered the Petland store and killed a parakeet and a bunny inside their cages on July 14. An assistant manager later discovered the deaths and called police. After finding two dead animals, staff members became suspicious, and the store manager began reviewing surveillance footage. fox9.com

---

Robberies, Incidents & Thefts
Indianapolis, IN: IMPD seeks 3 suspects in Dollar General robbery
Indianapolis police are looking for three suspects in the robbery of a Dollar General store last week. The robbery was reported shortly after 1 p.m. July 16 at the store at 6003 N. Michigan Road. That's in a commercial area on the city's northwest side. Investigators say in a "Wanted for Robbery" posted shared Tuesday on Twitter that two people in black hoodies arrived in a dark Jeep Cherokee SUV and entered the store, pointed guns at employees and demanded money from the safe. Another person in a red hoodie acted as a lookout, warning the two people in black hoodies as police arrived at the store.
wishtv.com
Belton, MO: ATM technician assaulted; $200,000 cash taken in ATM Robbery
On 07/15/2023 at approximately 1030 hours, officers responded to Bank of America regarding the robbery of an ATM. Two black males assaulted the ATM Technician and got away with over $200,000 in cash. The ATM cash boxes were later discovered in a nearby apartment complex dumpster.
koamnewsnow.com
Staten Island, NY: FBI raid on Staten Island targets alleged Robbery ring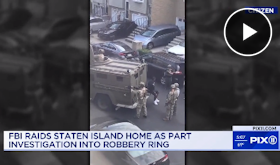 There was an FBI raid in Staten Island early Tuesday morning, the U.S. Attorney's Office for the Eastern District of New York said. FBI officials raided a house in Arden Heights in connection to a string of robberies that took place in Brooklyn and New Jersey between Jan. 20 and July 12, officials said. Tony Claton and Lawrence Dotson, both of whom have a history of committing violent robberies, were taken into custody for their alleged roles in at least five robberies, officials said. "The evidence is overwhelming," read a statement obtained by PIX11 News. "Video footage, license plate readers, cellphone location data, records from Harbor Freight Tools and U-Haul, and eyewitness testimony all connect them to the robberies." The defendants' histories of gun violence stretching back decades further helped establish their roles in each of the respected robberies, officials said. According to officials, both Claton and Dotson used guns and aggression when they robbed their victims.
pix11.com
Brentwood, TN: Jewelry store employee sentenced for $1 million Kentucky heist
A Mt. Juliet man who worked at a family-owned jewelry store
has been sentenced to 10 years in prison
in connection with a Kentucky jewelry heist valued at approximately $1 million. Marshall Dwight Belew II, 53, pleaded guilty to one count of complicity to commit theft and one count of complicity to commit second degree burglary earlier this year in connection with the 2020 jewelry theft, according to the Warren County Circuit Court Clerk office. Belew will be eligible for parole after two years served after being sentenced on Monday, his attorney Jeff Cherry said. The employee was restrained by zip ties as robbers removed a large safe containing an estimated 300-400 pieces of jewelry, according to police. The jewelry stolen was believed to have been part of a collection that belonged to the late Western Kentucky University Provost Barbara Burch, police said. Six people were charged in all.
Belew also was required to pay just over $462,000 in restitution
, which Cherry said has been paid.
tennessean.com
Houston, TX: Member of 12-person robbery crew that targeted multiple Houston area businesses sentenced to 16 years in prison
Salt Lake City, UT: Man Who Broke Into Ferrari Dealership and Stole $600K Car Said He'd Been Drinking All Day
Texarkana, TX: Woman accused of stealing $4,500 of lottery tickets
• Auto – Salt Lake City, UT – Burglary
• Auto – Waco, TX – Burglary
• Auto – Toledo, OH – Armed Robbery
• Beauty – Phoenix, AZ – Robbery
• C-Store – Omaha, NE – Armed Robbery
• C-Store – Houston, TX – Armed Robbery
• C-Store – Keene, NH – Armed Robbery
• C-Store – La Vergne, TN – Armed Robbery
• C-Store – New Hanover County, NC – Armed Robbery
• C-Store – Cleveland, TN – Armed Robbery
• C-Store - Albemarle County, VA - Armed Robbery
• Cellphone – Baldwin, NY – Burglary
• Clothing - Atlanta, GA – Robbery
• Dollar – Darlington, SC - Burglary
• GNC – Roanoke, VA – Armed Robbery
• Liquor – Portsmouth, VA – Burglary
• Marijuana – Jones, OK – Burglary
• Marijuana – Santa Rosa, CA – Burglary
• Pharmacy – Glenview, IL – Robbery
• Pharmacy – Roanoke Rapids, NC – Armed Robbery
• Restaurant – Bridgeport, IK – Armed Robbery
• Restaurant – Riverside, CA – Burglary
• Restaurant – Riverside, CA - Burglary
• Spa – Riverside, CA – Burglary
• Vape – Atlanta, GA – Burglary
• Walmart – Clarkston, WA - Burglary
Daily Totals:
• 14 robberies
• 12 burglaries
• 0 shootings
• 0 killed

---

None to report.

Submit Your New Hires/Promotions
or New Position
See all the Industry Movement
---




Feature Your Job Here For 30 Days -
70% Aren't On The Boards
Post your job listing
---
Featured Job Spotlights
An Industry Obligation - Staffing
'Best in Class' Teams

Every one has a role to play in building an industry.
Filled your job? Any good candidates left over?
Help Your Colleagues - Your Industry - Build a 'Best in Class' Community

Refer the Best & Build the Best
Quality - Diversity - Industry Obligation

---



Director of Retail Solutions - North America
Denver, CO - posted April 5
This role will be focused on selling our SaaS retail crime intelligence platform by developing new prospects, and progressing Enterprise level prospects through our sales process. You will report directly to the VP of Retail Solutions - North America, and work alongside our Marketing, Partnerships and Customer Success team to grow our customer base...



Regional Asset Protection Manager
Baltimore, MD & Philadelphia, PA - posted July 10
As a Regional Asset Protection Manager, you will support Whole Foods Market's Northeast Region. This will be a total of 21 stores in the Baltimore, Philadelphia, Southern New Jersey and DC area. Be empowered to ensure that multiple stores operate efficiently and achieve our asset protection and safety goals...



Loss Prevention Auditor and Fraud Detection Analyst
Boston, MA - posted July 7
As a LP Auditor and Fraud Detection Analyst for Staples, you will conduct LP operational field audits remote, virtual and in person, within a base of 60 retail stores to ensure compliance to operational standards to drive operational excellence and preserve profitability. You will also train store managers on Key-Holder responsibilities, Inventory Control standards, Cash Office procedures, Protection Standards, Safety and Fraud trends...



Manager, Physical Security
Jacksonville, FL - posted July 7
Responsible for overseeing all aspects of the company's physical security strategy for retail stores, warehouses, and store support center and field offices. This includes responsibility for the capital expense and repair budgets, developing written specifications, layout and design for all systems and to ensure all installations and repairs are made to SEG standards...



Region Asset Protection Manager
Montgomery & Birmingham, Alabama - posted July 5
Responsible for managing asset protection programs designed to minimize shrink, associate and customer liability accidents, bad check and cash loss, and safety incidents for stores within assigned region. This position will develop the framework for the groups' response to critical incidents, investigative needs, safety concerns and regulatory agency visits...



Regional Manager, Loss Prevention (Western Territory)
Remote - posted June 28
The Regional Loss Prevention Manager is responsible for the control and reduction of shrinkage at the stores in their Territory. Investigate and resolves all matters that jeopardize or cause a loss to the company's assets. Has ownership for all company related shrinkage programs in their assigned stores.



Regional Manager, Loss Prevention (Central Territory)
Remote - posted June 28

The Regional Loss Prevention Manager is responsible for the control and reduction of shrinkage at the stores in their Territory. Investigate and resolves all matters that jeopardize or cause a loss to the company's assets. Has ownership for all company related shrinkage programs in their assigned stores...



Regional Director, LP & Safety (Midwest)
MN, MO, IL, KS, WI, MI, IN, or WA - posted June 27
We are looking for a Regional Director of Loss Prevention to join us in MN, MO, IL, KS, WI, MI, IN, or WA. You will develop, execute, and maintain shrink and shrink compliance initiatives. You will also conduct internal and external field investigations, loss control auditing, store safety programs, and compliance programs and audits...
---

Featured Jobs

To apply to any of today's Featured Jobs, Click Here

---

---

Everyday you've got to work and you've got to ask yourself what value are you adding to the company, to the industry and to your career. While this may seem rather ominous at first, try reducing it to your daily tasks and just make sure that with every effort you make there is value you deliver to someone, to some store or to some project. If you can merely focus on the word "value" and ask yourself am I delivering it everyday, you're then one step closer to advancing your career. Because if you can build the field they will come and play.


Just a Thought,
Gus




(content subject to approval)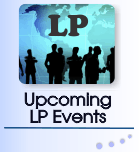 ---

Recruiting?
Get your job e-mailed to everyone... everyday
Post on our Featured Jobs Board!
Not getting the Daily?
Is it ending up in your spam folder?
Please make sure to add d-ddaily@downing-downing.com to your contact list, address book, trusted sender list, and/or company whitelist to ensure you receive our newsletter.
Want to know how? Read Here



36615 Vine Street, Suite 103
Willoughby, OH 44094
440.942.0671
copyright 2009-2019
all rights reserved globally