---
Sara Spellacy recently joined Auror as Marketing Manager for North America after a successful stint at RILA (Retail Industry Leaders Association).

Coming from an organization like RILA, it's safe to assume Sara has a passion for the retail community. So, it makes sense she would be interested in joining Auror, the Retail Crime Intelligence platform.

In a new article on Auror's website, you can dive into that passion more – as well as her journey to Denver, home to Auror's North American headquarters.

Why did you join Auror?

I was super blown away by the palpable culture I experienced during the interview process. It's a rare thing to find an employer that genuinely cares about their employees and wants them to thrive at work and in life. It was always important to me to be part of a company and culture that made a positive impact in some way and then upon spending more time with the team, it was clear to me that there was no better place to join!

See the full article now on Auror's website.
---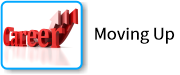 ---
Interface Systems Appoints Bud Homeyer as Chief Operations Officer

St. Louis, MO (July 26, 2022) — Interface Systems, a leading managed service provider delivering business security, managed network, UCaaS, and business intelligence solutions to distributed enterprises, today announced that it has appointed Bud Homeyer as Chief Operations Officer (COO).

Homeyer previously served as Interface's Executive Vice President of Enterprise Solutions, where he was instrumental in enabling digital transformation for large retail and restaurant customers. Prior to Interface, Homeyer held several senior leadership positions at large brands like Michaels, Brinker, and Bank of America.

In his new role, Homeyer will lead all operations functions, including customer support, service delivery, supply chain, and field operations at Interface.



"I am pleased to welcome Bud as our new COO and executive team member. Bud has a proven track record of streamlining operations and driving continuous operational efficiencies at large enterprises," said Brent Duncan, Chief Executive Officer at Interface. "He is passionate about our mantra of relentless customer support and ensuring customer success as our business continues to scale."

Read more here

See All the Executives 'Moving Up' Here

Submit Your New Corporate Hires/Promotions or New Position


---

Genetec Continues to Pace Global VMS Market, Report Says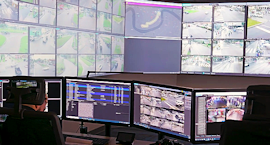 Genetec announced it continues to be the leading provider in the global video surveillance software market, as cited in the latest report from research firm Omdia.

The scope of Omdia's "Video Surveillance & Analytics Market Share Database – 2022" was expanded to include Video Surveillance as a Service (VSaaS) for the first time. Genetec credits its continued market leadership to the development of innovative and flexible cloud solutions, and the strength of its unified security platform, Security Center.

"Genetec takes the trust and confidence the global market has shown in our products very seriously," said Guy Chenard, chief commercial officer, Genetec. "Our open and unified security platform underpins some of the world's most sophisticated and demanding video management systems. Our end users, integrators, and our ecosystem of technology partners demand purposeful and reliable innovation from a trusted software developer."

Read more here

---

The U.S. Crime Surge
The Retail Impact

Retail Shootings Becoming More Common
Shopping mall shootings leave retailers at risk
A fatal shooting at an Indiana shopping mall in the U.S. last week left four dead, including the shooter. The shooter was killed by another shopper, who also happened to be carrying a gun. Earlier this month a man opened fire at Copenhagen mall killing three people and critically wounding four others. A suspect, a Danish local, was arrested after the shooting.

Armed shoppers, carrying weapons, can easily enter public shopping spaces. There is no law in the U.S. which prevents them from owning guns.

"It is no secret that criminal activity at retailers as has jumped significantly over the last few years," Karl Langhorst, an adjunct professor at the University of Cincinnati's School of Criminal Justice and an expert on retail loss prevention and corporate security, told Footwear News. "And unfortunately, we're seeing a trend that those incidents are becoming more and more violent."

Walmart, the world's largest retailer, recorded 310 gun violence incidents between January 1st 2020 and May 14th. This averages to over 7 gun-related incidents per day. According to Forbes, the U.S. has averaged more than one mass shooting a day in 2021.

In a tweet last Monday, America's National Rifle Association (NRA) said: "The only way to stop a bad guy with a gun is a good guy with a gun." This mentality is unfathomable for most Europeans, where carrying arms in most countries is deemed illegal.

Retailers have a responsibility to provide safe working environments for their employees, says Business for Social Responsibility (BSR), yet it is something they cannot reasonably guarantee given the current state of gun violence in the U.S. BSR calls for raising awareness with employees and consumers on the impacts of gun violence and advocating for common sense legislation.

To some, common sense means banning firearm ownership altogether. fashionunited.in

Retail Crime & Violence Across the Pond
Usdaw calls for retail crime to be taken seriously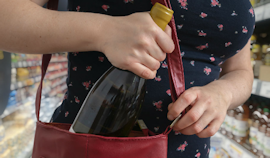 While there has been an 11% decrease over the last decade, today's increase is a worrying reversal of the recent downward trend.

Paddy Lillis, Usdaw general secretary said: "Shoplifting is not a victimless crime, theft from shops has long been a major flashpoint for violence and abuse against shopworkers. Having to deal with repeated and persistent shoplifters can cause issues beyond the theft itself like anxiety, fear and in some cases physical harm to retail workers.

"Today's reported 21% increase in shoplifting may well be a consequence of Covid restrictions being lifted in stores last year. Social distancing and limiting the number of customers in stores does make life more difficult for shoplifters, so the return to normal will have an impact. We want to see action to ensure this reversal of a downward trend does not continue.

"We are aware that the cost of living crisis may also lead to more shoplifting. However, the answer to the squeeze on household budgets is not to turn a blind eye to theft from shops, which in itself contributes to rising prices as retailers try to recover losses."

"The Government must provide the coordination needed to ensure that retail employers, police and the courts work together to make stores safe places for our members to work and for customers to shop." talkingretail.com

Active Threat Attacks by Lone Actors
A New Category of Risk to Anticipate for Effective Prevention
Active assailants have typically come in different categories: psychological disorder-driven active shooters, ideologically extremist-driven terrorists, vengeful employees (or ex-employees), and insiders who are known as troubled individuals to at least some of their intended targets. But a recent wave of violent attackers crosses these separate categories, vastly complicating traditional threat assessment practices.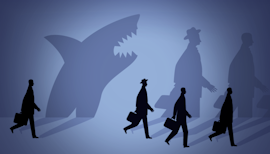 In these active threats where several distinctive categories of threats converge, there is a direct relationship between the attacker and at least some of the intended targeted victims. Such attacks often fall into one of two categories: workplace violence type 3, when the attacker intentionally targets his or her coworkers (or ex-coworkers) at their places of employment, or workplace violence type 2, when a customer or patient targets a retail, entertainment, hotel, or other facility where some of the employees may recognize the attacker as a regular customer or patient.

Defining Active Threat Lone Actors

To be defined as active threat lone actors (ATLAs), these attackers either are psychologically disordered active shooters or ideologically extremist terrorists who have a direct relation to at least some of their intended targeted victims and their workplaces, whether as fellow (or former) employees or as customers or patients who are known to at least some of the staff, with their attacks considered workplace violence-related. Knowing at least some of their intended targeted victims also makes the violent assailants insiders.

Significance of ATLAs

What makes this new threat category especially significant is that it applies both to ideologically driven terrorists and psychologically disordered active assailants. The perpetrators primarily operate as lone actors (and, in a few cases, they might have a co-attacker), and they generally do not belong to an organized group, according to the Handbook of Terrorism Prevention and Preparedness. asisonline.org

Cook County Progressive DA Kim Foxx Struggles to Keep Up With Prosecutor Exits
The Cook County state's attorney's office has seen significant attrition and turnover in the COVID era, leaving courtrooms understaffed at the same time prosecutors dealt with a case backlog and a series of violent summers.

"We're so short of attorneys, there's twice as much work with no help," one longtime prosecutor not authorized to speak publicly told the Tribune. "And really, you're setting people up for failure. Anything can blow up in your face. The expectations are not manageable."

State's Attorney Kim Foxx told officials at a county board committee hearing last week that 235 people including attorneys had resigned from her office just since July of last year. The year before the pandemic began, that figure was 130. chicagotribune.com

ASIS Workplace Violence Prevention Training
Identify threats and prevent violence in your workplace with the comprehensive Violence Prevention and Intervention Program from the Center for Personal Protection and Safety (CPPS).

Buffalo mayor addresses mass shooting, plans for recovery
---

COVID Update

601.4M Vaccinations Given
US: 92.3M Cases - 1M Dead - 87.5M Recovered
Worldwide: 576.3M Cases - 6.4M Dead - 546.1M Recovered


Former Senior Loss Prevention Executive
Know of any fallen LP exec? Let's remember & recognize.
Private Industry Security Guard Deaths: 360
Law Enforcement Officer Deaths: 787
*Red indicates change in total deaths

U.S. COVID Cases by Region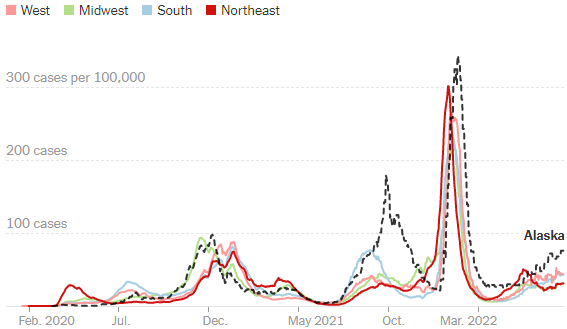 New York is the Latest COVID Hotspot
We've all got Covid-19 fatigue, but BA.5 shows it's not over
The BA.5 Covid-19 subvariant is now the most dominant strain in the country; the highly infectious variant has caused an uptick in cases and hospitalizations both in hotspots like New York City and the nation overall, but public health action and messaging is less aggressive than with previous outbreaks.

Tracking BA.5's rise is somewhat complicated because of an increase in at-home rapid testing to confirm infection, rather than testing in a clinical setting, which would send test results to health authorities and paint a fuller picture of the data. While the number of cases is nowhere near the level of infections due to omicron last winter, the week-on-week total of hospital admissions overall has trended up steadily over the past month, according to data from the Centers for Disease Control and Prevention.

Furthermore, it's likely that the full magnitude of the BA.5 outbreak isn't being captured by available data. In some places like San Diego that use wastewater monitoring, wastewater analysis showed a massive surge in copies of the virus shed into the community's sewage. vox.com

LA's Incoming Indoor Mask Mandate
A small dip in new cases may delay mandatory indoor masking in California

Plus, COVID-19 puts Japan on 'highest alert,' WHO declares monkeypox a 'global health emergency,' and more.

It is too soon to tell if California is seeing a short temporary dip in COVID-19 cases or a real decline. But, on Friday, Los Angeles County may come back under a mandatory indoor mask order.

Los Angeles County Public Health Director Barbara Ferrer said, "I do want to note, however, that over the past two months, we have seen some small dips that were then followed by additional increases, so it does make sense for us to continue to be cautious, given the relatively high number of cases we see."

Ferrer continued, "Should we start seeing a steep decline in our numbers next week … we are likely to want to take a pause on moving too quickly on a universal indoor masking (order). Because if our cases really start a steep decline, it's likely that a couple of weeks from now, our hospitalizations will also decline." poynter.org

Absences Higher Now Than Ever During Pandemic
Calling In Sick or Going on Vacation, Workers Aren't Showing Up This Summer

Employers struggle with staffing as high Covid-19 infection rates, a longstanding labor shortage and vacation season converge

This summer is proving to be a season of staffing headaches.

A rise in Covid-19 absences in recent weeks amid the spread of the BA.5 subvariant, combined with planned time off, has left restaurants, hotel chains, manufacturers and other workplaces struggling to keep operations running this summer. At some companies, bosses say, staffing is harder now than at any previous stage in the pandemic.

For the period from June 29 to July 11, 3.9 million Americans said they didn't work because they were sick with Covid-19 or were caring for someone with it, according to Census Bureau data. In the comparable period last year, 1.8 million people missed work for those reasons. 4.8 million took vacation during this census this year vs. 3.7 million last year. wsj.com

U.S. Deploying Smallpox Vaccines - Prevents Monkeypox
These are the states with the highest monkeypox cases relative to population

Case rates are high in Washington, D.C., New York, Georgia, Illinois, Maryland, Florida, Massachusetts and California.

In the U.S., there's a total of 2,891 monkeypox cases reported in 44 states.

Government officials in the U.S. are deploying smallpox vaccines that are able to help prevent illness from the monkeypox virus. Disease from the virus can last 2 to 4 weeks, and case fatality ratio is about 3 to 6 percent, according to the World Health Organization. thehill.com

Lawmakers step up pressure on administration over monkeypox

How Can Employers Recognize Fake Vaccine Cards?

Cincinnati mayor recommends city employees mask indoors due to COVID surge
---

Doc Exposes Naked Truth Behind Victoria's Secret
Victoria's Secret boss was 'pimple on NY's backside' until Jeffrey Epstein: doc

A match made in heaven, or maybe hell: the sexual deviant & the lingerie demigod.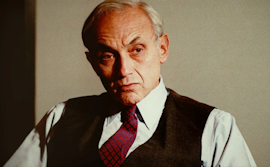 For decades, disgraced financier Jeffrey Epstein was one of the closest friends of Victoria's Secret billionaire Les Wexner, 84. In fact, the late con, who, in August 2019 at 66, committed suicide in the jail cell of a Manhattan federal detention center while awaiting trial in his sex-trafficking case, once joked that he and the retail baron "share a brain."

But in the forthcoming Hulu docuseries "Victoria's Secret: Angels and Demons," out Thursday, associates of the unlikely duo — Wexner, a self-made magnate from the Midwest, and Epstein, a college dropout who smooth-talked his way into roles in New York's financial district — say the two were bound by more than ambition. They each needed the other in order to survive.

"Wexner had the money that Epstein was seeking, and Wexner got from Epstein the glamour and smoothness that he was seeking," says Cindy Fedus-Fields, the former CEO of Victoria's Secret Direct.

"He wanted that New York cachet, and that was a way to buy into it," says Teri Agins, author of "The End of Fashion," in the series. "He invited Jackie Onassis to the christening of the store … because he wanted that respect with New York society and high-fashion New York."

In Epstein, Wexner found the suave, business-savvy and streetwise ally he'd been longing for. And for his urbanity, the mogul gave him carte blanche access to his businesses and billions.

But Wexner and Epstein's seemingly impenetrable bond began to weaken in 2006, when the swindler was caught sexually abusing underage girls in his Palm Beach, Florida, estate. Epstein was arrested on solicitation of prostitution charges.

It would be another 13 years before the registered offender was returned to police custody for his sex crimes. By the time of Epstein's 2019 arrest, Wexner finally began publicly distancing himself from the master manipulator, claiming he, too, was a victim of his schemes. nypost.com

Family Dollar Fined $330K Over Shoplifting-Related Death
OSHA presents more than $330K fine after worker's death at Orlando Family Dollar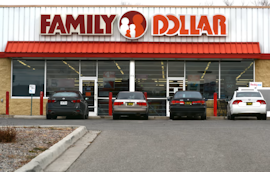 An investigation into a shoplifting-related worker death at a Family Dollar store in Orlando led the Occupational Safety and Health Administration to present more than $300,000 in fines for violations, according to the agency.

Last December, a worker at the Family Dollar store on 918 W. Colonial Drive tried to stop an attempted shoplifter from walking out of the store with stolen goods, OSHA said.

OSHA said that there was a struggle to keep the shoplifter from running out, after which the worker felt short of breath and began vomiting. The agency added the employee was taken to the hospital and later died from cardiac arrest.

According to the agency's inspection report, it found several store violations, including exit route obstructions and failing to notify OSHA of a worker's death/injury within an allotted period of time. Multiple violations were listed as repeat offenses, according to OSHA.

In total, OSHA said it is proposing $330,446 in fines related to the investigation into Family Dollar Stores, Inc. clickorlando.com

Protecting Employees from Customer Harassment
Gas station settles claim it failed to protect worker from customer harassment
An Illinois gas station and convenience store operator has agreed to pay $75,000 to settle claims it failed to protect an employee from customer harassment, the U.S. Equal Employment Opportunity Commission said July 13.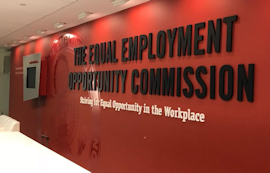 The Kelley Williamson Company employee was subjected to months of sexual advances and crude jokes by a customer, the agency said. She and others reported the customer's conduct, but the employer failed to act promptly to stop the harassment, EEOC alleged in an earlier lawsuit.

"Employers must take reports of sexual harassment seriously and act promptly to stop harassment when it occurs," said EEOC Chicago District Director Julie Bowman in a statement announcing the settlement.

Federal law protects employees from sexual harassment at work, meaning employers are required to take steps to stop any such harassment and prevent it from recurring, according to EEOC, the agency tasked with enforcing those provisions.

The law — Title VII of the Civil Rights Act of 1964 — doesn't prohibit simple teasing or isolated incidents, according to the agency's website, but rather harassment that "is so frequent or severe that it creates a hostile or offensive work environment or when it results in an adverse employment decision (such as the victim being fired or demoted)." hrdive.com

Back-to-School Shopping Key for Retailers
Retailers Need to Ace their Back-to-School Season

Back to school is typically the second-largest selling season for retailers. They need it now more than ever.

After a brutal reckoning in their first quarter, retailers could really use a good back-to-school shopping season.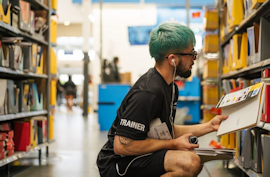 Retailers have a high bar to clear. Last year, retail sales in the back-to-school shopping months—June to August—rose 14.4% compared with a year earlier, according to the Census Bureau. So far this year sales still appear to be increasing, though at a slower pace: Retail sales in June grew 7.7% compared with a year earlier.

The good news is that for most parents, back-to-school spending counts as a necessity, not discretionary spending. Less than a quarter of respondents surveyed by the National Retail Federation said they are making do with last year's school items, roughly in line with previous years.

Nevertheless, it is likely to be a competitive selling season for retailers, who will be grasping for a piece of a slow-growing pie. Retailers are already promoting heavily to get rid of excess inventory from a quarter ago. Kohl's, Target and Dick's Sporting Goods all saw their merchandise levels swell by more than 40% last quarter compared with a year earlier. wsj.com

Pharmacy Workers Vote to OK Strikes at Ralphs, Vons, Albertsons & Pavilions
Seven United Food and Commercial Workers (UFCW) union locals, which together represent more than 600 pharmacists and pharmacy workers at Ralphs, Vons, Albertsons and Pavilions stores across Southern California, have revealed that members voted overwhelmingly to authorize union leadership to call for strikes on the basis of unfair labor practices.

The locals filed unfair labor practice charges against Ralphs, Vons, Albertsons and Pavilions with the National Labor Relations Board, alleging violations of federal labor law and intimidation of workers engaged in union activity, among other charges.

UFCW locals 8GS, 135, 324, 770, 1167, 1428 and 1442 make up the largest union grocery contract in the nation, including 600-plus pharmacists and pharmacy workers who serve communities at Ralphs, Albertsons, Vons and Pavilions pharmacies spanning from Central California to the Mexican border.

No dates have been set yet for a strike. progressivegrocer.com

Sam's Club Participates in Youth Hiring Program to Prevent Cycle of Incarceration
Sam's joins Walmart in disrupting prison pipeline by providing opportunities for at-risk youth

Amazon Fresh Opens 2 New Stores - Now at 39

Woman sues PetSmart, groomers in connection with toy poodle's death

Walmart says high cost of food & gas hurting customers & its bottom line
---
Uber's Data Breach & Security Cover-Up Scandal
Uber admits massive 2016 data breach coverup, cooperates with feds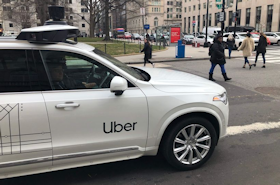 Ride-share juggernaut Uber has entered a nonprosecution agreement with federal prosecutors to resolve a criminal investigation into the coverup of a significant data breach suffered by the company in 2016, federal authorities from the Department of Justice announced Friday.

As part of the agreement, Uber will cooperate with investigators into the company's former chief security officer.

According to United States Attorney Stephanie M. Hinds and FBI Special Agent in Charge Sean Ragan, Uber admitted to and accepted responsibility for the acts of its officers, directors, employees and agents in concealing its 2106 data breach from the Federal Trade Commission, which at the time had a pending investigation into the company's data security practices.

Prosecutors say that Uber admitted that its personnel failed to report the November 2016 data breach to the FTC, despite a pending investigation into data security at the company. Hackers responsible for the 2016 breach used stolen credentials to access a private source code repository and obtain a private access key.

The hackers then used that key to access and copy large quantities of data associated with Uber's users and drivers, including approximately 57 million user records and 600,000 drivers' license numbers. Uber did not report the breach until approximately one year later, the DOJ said, when new executive leadership had taken over. This new leadership disclosed the breach to affected drivers, the public, law enforcement and to foreign and domestic regulators, including state attorneys general and the FTC.

The resolution of the criminal probe by a nonprosecution agreement was helped by the fact that the new leadership came clean about the breach, the DOJ said, and also that the company then invested "substantial" resources to significantly restructure and enhance the company's compliance, legal, and security functions. mercurynews.com

Here's the Daily's previous coverage on the Uber case:

May 19, 2022: Uber CISO's trial underscores the importance of truth, transparency, and trust

April 28, 2022: Former Uber Chief Security Officer To Face Wire Fraud Charges

December 22, 2021: Former Uber Chief Security Officer To Face Wire Fraud Charges

August 24, 2020: Watch: Former Uber CSO Charged With Covering Up 2016 Data Breach

August 21, 2020: Former Chief Security Officer For Uber Charged With Obstruction Of Justice

September 27, 2018: Uber Fined $148 Million for Breach Cover-Up

February 7, 2018: Uber Paid Hackers $100K to Destroy Stolen Data on 57M people, Keep Quiet

December 1, 2017: Three Uber security managers resign after CEO criticizes practices

Shifting from a Reactive to Proactive Cybersecurity Approach
Proactive auditing — a key component to an offensive cybersecurity approach
As the number of cyberattacks rise, organizations must reconsider their approach to cybersecurity to be more proactive rather than reactive. This involves accurately assessing potential threats, which is why the adoption of proactive auditing, among a wider offensive cybersecurity approach, is so essential. In turn, cybersecurity policy must also be analyzed, adjusted and utilized properly to better position organizations to encourage and implement successful proactive auditing practices.


Understanding an offensive cyber approach

While many organizations take a defensive approach to cybersecurity, an offensive mindset is also key to ensuring the best possible protection against a potential attack. For success, threat intelligence plays a large role. In order to implement an offensive mindset for cyber defense, also known as active defense, an organization needs to fully understand existing network vulnerabilities. This will include proactive auditing — examining in real-time how the enterprise is operating and evaluating systems and laws, as well as any vulnerabilities.

Necessary proactive auditing strategies

In order for proactive auditing to be effective, companies can look at integrating zero trust and micro-segmentation strategies. Micro-segmentation helps isolate data to better tighten security controls across transactions, while enforcing a zero trust policy requires that every transaction across a segment is authenticated, enhancing cybersecurity architecture and informing the proactive auditing process. Since zero trust is a layer approach that assumes breach, threats can be more quickly identified and addressed.

Establishing cybersecurity policy to encourage proactive auditing

As proactive auditing measures are cost-effective and execute an enormous amount of vulnerability research, organizations should push to incorporate them as part of their overall cybersecurity strategy. This also highlights the need on a national level to create organizational policies that encourage such activity and will help show why proactive auditing is so important to an organization's overall security infrastructure.
securitymagazine.com

Improper Use of Commercial Surveillance Tech
Congress goes after spyware purveyors. Will it make a difference?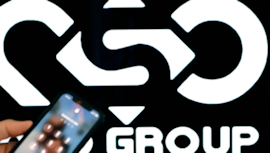 Congress is waking up to the growing threat of foreign spyware on the heels of several high-profile episodes involving the improper use of the commercial surveillance technology against diplomats and government officials abroad.

The House of Representatives is set to vote on sweeping policy legislation to crack down on and even ban firms that sell the technology from working with the government. But experts say the lucrative market for surveillance technology increasingly used around the world to track dissidents, journalists, activists and others will be difficult to curtail.

Still, spyware researchers and congressional staffers say the fact that Congress is beginning to act, on top of other moves from the Biden administration against makers of the technology, will send a message to the marketplace about doing business with spyware makers.

"Many companies like [Israeli spyware maker NSO Group] see entering the US market as the ultimate prize and what we've seen so far is that the US government does have the ability to chill investment interest in bad actors, and that's really important," said John Scott Railton of the University of Toronto's Citizen Lab, which has conducted extensive research on spyware.

The Intelligence Authorization Act, which passed the House Intelligence Committee last week with bipartisan support, includes several spyware provisions. In addition to authorizing the Office of the Director of National Intelligence to ban contracts with foreign firms making surveillance tech and allowing the president to impose sanctions on firms targeting the intelligence community (IC) with spyware, the bill also augments funding for investigations into the use of foreign commercial surveillance software.

The U.S. government has been increasingly focused on the threats of the spyware at home. The National Counterintelligence and Security Center issued a warning in January, cautioning the public about the risks of commercial surveillance tools that have been used to spy on journalists and political dissidents. Last November the Biden administration blacklisted the NSO Group, accusing it of selling spyware it knew would be used to "maliciously target" phones belonging to reporters, dissidents and others whom the powerful might seek to silence. cyberscoop.com

CEO of Titanium Blockchain Pleads Guilty in $21 Million Cryptocurrency Fraud Scheme
The CEO of Titanium Blockchain Infrastructure Services Inc. (TBIS) pleaded guilty Friday for his role in a cryptocurrency fraud scheme involving TBIS's initial coin offering (ICO) that raised approximately $21 million from investors in the United States and overseas.

VIDEO: Building trust into every aspect of an organization
In this Help Net Security video, Matthew Chiodi, Chief Trust Officer at Cerby, talks about building trust not just when it comes to applications and data, but also with employees and customers.

5 Steps to Building a Cyber-Aware Organization
---

Master the hotkeys of browser tabs!
Quickly navigating the tabs in your browser can be an effective way to become more productive while working at your computer. CTRL+T creates a new tab and CTRL+W closes the current tab. To cycle through your open tabs, use CTRL+Tab and CTRL+SHIFT+Tab. And maybe the most useful hotkey of all, use CTRL+SHIFT+T to open the recently closed tab in your browser.
---


Amazon Stuck with 'Too Much Space'
A 700,000 square-foot Amazon warehouse in Nebraska was supposed to create 1,000 jobs, but is sitting empty as the company delays opening new facilities

Amazon CFO Brian Oslavsky told reporters in April that the company is stuck with "too much space."

Less than two years ago, Greater Omaha's Chamber of Commerce touted plans for a 700,000-square-foot Amazon warehouse facility in the Omaha suburb of Papillion. The company expected the project to employ 1,000 people and add more than $200 million to the local economy, according to Omaha Chamber economists.

According to the Nebraska Examiner, despite construction being nearly complete, the facility won't open until 2024 as a dip in e-commerce has Amazon rethinking its massive warehouse portfolio.

The project joins a growing list of warehouse delays for Amazon. Brian Olsavsky, the CFO of Amazon, told reporters in April that the company is now stuck with "too much space" after adding to its real-estate empire between 2020 and 2022 to keep up with the pandemic-fueled surge in e-commerce demand.

Amazon is reportedly planning to sublet up to 30 million square feet of warehouse space or renegotiate leases, likely affecting warehouses in New York, New Jersey, Southern California, and Atlanta. businessinsider.com

Amazon's Drone Delivery Flights Could Be Crashing to Earth
After nearly a decade of promises, it appeared Amazon drone delivery was finally taking off with the rollout of commercial flights in California and Texas later this year. But the program could be coming crashing down to Earth.

Recent test crashes have caused yet another regulatory setback for the planned service.

According to sources, the crashes alarmed the Federal Aviation Administration enough that it withheld permission for Amazon to begin test flights that must be completed in order to get the program off the ground. The FAA declined to comment.

Amazon must complete 7,000 test flights as part of a federal regulatory requirement for durability and reliability. According to an internal document, it had hoped to complete nearly all of them by the end of July.

In the past year alone, eight Amazon drones have ​​crashed during testing, including one that ignited a 25-acre brush fire in Oregon. Five of them took place over a four-month span. Reports also revealed the company tried to avoid investigations into the crashes by ducking FAA correspondences and even moving evidence at crash sites. freightwaves.com

1,000 Layoffs as E-Commerce Slows
Shopify to Lay Off 10% of Workers in Broad Shake-Up
Shopify Inc. is cutting roughly 1,000 workers, or 10% of its global workforce, rolling back a bet on e-commerce growth the technology company made during the pandemic, according to an internal memo.

Tobi Lütke, the company's founder and chief executive, told staff in a memo sent Tuesday that the layoffs are necessary as consumers resume old shopping habits and pull back on the online orders that fueled the company's recent growth. Shopify, which helps businesses set up e-commerce websites, has warned that it expects revenue growth to slow this year. wsj.com

Target chases bigger e-commerce profits with new delivery hubs, fleet of drivers
---
Spokane, WA: Spokane man faces 47 criminal charges in identity theft scheme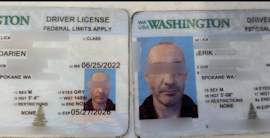 A Spokane man faces 47 criminal charges including identity theft, forgery, theft and criminal impersonation. Spokane Police arrested Azariah Hulsey on July 14 stemming from an extensive scheme of identity theft and the use of fraudulent checks. Police say Hulsey purchased over $30,000 in items from retail stores using stolen or forged checks. They say he would use fraudulent IDs and other pieces of a victim's identity to verify the checks' authenticity. The Stolen Property Enforcement and Recovery unit began investigating once they noticed a similar pattern of crimes. Surveillance footage from a victim's store showed Hulsey and an officer recognized him from previous investigations. Police say Hulsey's streak lasted nine weeks. In that time, he used 25 forged checks in the names of four victims at 18 different businesses. kxly.com

Olympia, WA: Retailers reach out to Olympia Police Department for help cracking down on theft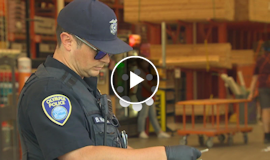 Thieves trying to rip off The Home Depot store in East Olympia have had a surprise this spring and summer: police waiting for them in the parking lot. On several occasions since May, Olympia police officers have worked with plain-clothes store employees to identify and arrest potential thieves. Within one hour in June, three people were either cited for theft or trespassing, accused of planning to steal items.

Officers said one woman removed the anti-theft device off a saw she took out of the store. "She said she was intending to steal those items to pay for her daughter's graduation trip," said Officer Jacob Theis. Theis said he was surprised how many people were either cited or arrested. Organized retail theft is a growing problem in Washington. The Home Depot went to Olympia police asking for help combatting organized retail theft, which is blamed for $2.7 billion in losses statewide in 2021. Olympia police have also helped Rite-Aid with anti-theft operations. "Shopping spree without the payments," said Sgt. Paul Frailey, who heads up the department's community policing program. He said the city is happy to help businesses go after thieves. king5.com

Eugene, OR: Man arrested for multiple thefts after SWAT stand off
On July 25, at around 7:25 a.m., Eugene Police received a call for service from Home Depot on Seneca Road. A person, later identified as Michael Joseph Reason, age 46, was reported to have arrived in a Penske truck and was seen stealing merchandise from outside the store. The truck was reported full of property and it had also been reported at Lowes. Reason was tracked to a home in the 1600 block of Kelly in Springfield. Reason refused to come out of his home and had warrants. He also had security cameras outside the location and was potentially armed. EPD Crisis Negotiation team, Drone Team, and SWAT resources were deployed. At 11:21, Reason was taken into custody. He was taken to Lane County Jail on charges including six counts of Theft in the First Degree and one count of Interfering with a Police Officer. Eugene Police Investigations Unit is continuing to investigate and applied for a search warrant at multiple locations. eugenedailynews.com

San Antonio, TX: Longtime San Antonio Card Shop Hit By Burglars
San Antonio police are investigating a burglary that resulted in the theft of thousands of dollars worth of merchandise from a longtime hobby shop. It happened just after 4 AM Monday at Sports Cards Plus on the city's northwest side. Owner Charlie DiPietro says four people can be seen breaking into the shop through the front door and then filling trash bags with unopened boxes of sports cards. The suspects were only inside for a few minutes and left in a hurry, because one partially filled bag was dropped inside the store. They left in a U-haul truck, indicating the thieves may have had plans to steal a lot more. sportscollectorsdaily.com

Norwalk, CT: Police Seek ID Of Man Accused Of Trying To Steal High-end Handbags


Police are asking for the public's help identifying a man accused of trying to steal "high-end bags" from a store in Norwalk. In a Facebook post, police said the man attempted to steal the bags on July 8 from a T.J. Maxx store on Connecticut Avenue but was confronted by loss prevention employees. The suspect was able to avoid getting caught and fled the area, police said. facebook.com

Baltimore, MD: Woman pepper sprayed security guard after attempted theft at Nordstrom Rack
A shopper didn't want a shopping bag, just the designer goods. Police said a woman attempted to rob a Baltimore Nordstrom Rack of $3,000 of merchandise and then pepper sprayed a security guard on her way out. Officers released a surveillance photo of the woman who attempted to steal a handbag and various designer brand sunglasses from the store on Boston Street, in Baltimore's Canton community. wmar2news.com

Columbus, OH: Two Women accused of stealing $2,400 in fragrances from Ulta Beauty store

Seattle, WA: Game store targeted again; thief steals nearly 2K in merchandise
---

---

Shootings & Deaths
Update: Los Angeles, CA: Family of teen girl killed in Burlington store sues LAPD, Officer who fired
The parents of Valentina Orellana-Peralta, the 14-year-old girl accidentally killed in a Los Angeles police shooting in December, have filed a lawsuit against the city and the officer who fired the fatal shot. Soledad Peralta and Juan Pablo Orellana Larenas allege that the LAPD failed to "adequately train and supervise" the officers who confronted an assault suspect in a North Hollywood department store. The lawsuit singles out William Dorsey Jones Jr., the officer who fired multiple shots at the suspect, one of which inadvertantly struck Valentina in a dressing room.

"More importantly, within the Los Angeles Police Department, there was and exists a custom, policy and practice ... that fostered an environment that allowed and permitted this shooting to occur," read the suit, which demands a jury trial and seeks unspecified damages. Jones is named as a defendant, along with the city, the LAPD and Burlington Stores Inc. On Monday, an LAPD spokeswoman expressed her condolences to the family of Valentina, but said that she couldn't comment on pending litigation, and the city attorney's office said it hadn't yet seen the suit and would not comment. Attempts to reach Jones' attorney were not successful. latimes.com

Hinesville, GA: Active-duty soldier kills wife in murder-suicide at Hinesville shopping center
A husband and wife are dead after a shooting in Hinesville Friday afternoon in what police are calling a murder-suicide. The two have been identified as Christopher J. Williams, 35, and his wife, Terrica L Williams, 36, according to Cpt T. Smith Hinesville Police Department. The shooter was a soldier at Fort Stewart. Williams was assigned to the 2nd Armored Brigade Combat Team, 3rd Infantry Division at Fort Stewart. He was a culinary specialist and served as a culinary management noncommissioned officer. fox28media.com

Richmond, VA: Security tried to 'diffuse the problem' before shooting near Richmond restaurant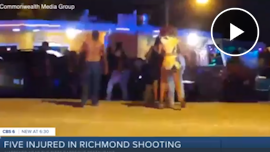 A DJ at a Richmond restaurant said security were "trying to diffuse the problem" before a quintuple shooting near The Pitts BBQ Saturday night. Police were called to the 2200 block of Broad Rock Boulevard around 11:24 p.m. to respond to the shooting. "Two adult males were transported to a local hospital with life-threatening injuries, two were transported to a local hospital with non-life threatening injuries, and one male was treated on scene and was not transported to a hospital," a Richmond Police spokesperson wrote in an email. Earl Baskerville, a DJ who helps manage and host social events at the restaurant, said he's worked to create a family-friendly environment at The Pitts. Baskerville said the restaurant was hosting a private party Saturday night, and that he believed several security personnel were among those shot. "Three security [guards] got shot, trying to diffuse the problem, so it wasn't like just five patrons at random," Baskerville said. "It was more of trying to diffuse the problem." Baskerville said that they never thought the area around the restaurant would feel unsafe. Now they are asking city leaders to do something about violence in the area. Richmond Police have not announced any arrests, named suspects, nor a motive for this shooting. wtvr.com

---

Robberies, Incidents & Thefts
Charlotte, NC: Food Lion worker stabbed in chest during attempted robbery outside store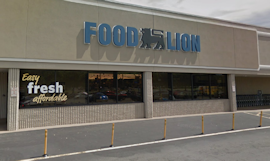 A 27-year-old worker was stabbed in the chest during an attempted robbery outside a North Carolina supermarket, officials said. The Food Lion employee was in his car before he was attacked Sunday, July 24, according to the Winston-Salem Police Department. Officials said a stranger approached him in the parking lot and told him to give up his "property." When he wouldn't, the woman stabbed him with a knife, police said. Officers said the assault happened outside of Food Lion's store on Waughtown Street in Winston-Salem. When reached for comment on July 25, the grocery store chain referred McClatchy News to police. At about 9:30 a.m., officers were called to the store, where they found an injured worker. The man was rushed to a hospital with a non-life-threatening injury. The woman accused of stabbing him later came back to the store, and police said she was arrested. She is charged with attempted robbery and "assault with a deadly weapon intent to kill," according to officials. charlotteobserver.com

Arlington, VA: Pentagon City Robbery suspects drove down sidewalk toward Security Guard
A theft at a Pentagon City shopping center led to the suspects driving down a sidewalk, police say. The alleged robbery happened Saturday evening on the block of S. Hayes Street that's home to both the Pentagon Centre shopping center and the Pentagon City mall. According to Arlington County police, a suspect seen removing security tags from merchandise left the store and started running when confronted by a security guard. He hopped in a car, with the assistance of a second suspect, and drove down the sidewalk, narrowly missing the security guard, before fleeing the area, police say. arlnow.com

Harrisburg, PA: Man Sentenced To Over 13 Years In Prison For Serving As Lookout During A Pharmacy Robbery
According to United States Attorney Gerard M. Karam, Kenrick Groover-Floyd pled guilty to robbery for his role in the April 8, 2019, robbery of a Rite Aid pharmacy in Harrisburg. Groover-Floyd served as a lookout, while his confederates stole cash and over 3,000 pills from the pharmacy. As Judge Wilson explained when she imposed sentence, Groover-Floyd facilitated the robbery as much as the other codefendants in the case. Judge Wilson also noted Groover-Floyd's long criminal history and the fact that he committed this crime while he was out on bail for unrelated local charges when imposing the sentence. justice.gov

St. Louis County, MO: Man enters plea avoiding trial on numerous counts of robbery
Demetrius Smith, 35, was scheduled to stand trial this week on several counts of armed robbery stemming from a crime spree that began in mid-to-late November 2018. According to court documents, Smith pleaded guilty to four robbery counts, and one attempted robbery. As part of the plea, the parties will ask the Court to sentence Smith to 22 years in federal prison at a hearing scheduled for October 25, 2022. justice.gov

Chicago, IL: Police warn of rash of Armed Robberies in Chinatown area
Chicago Police are warning residents of a string of armed robberies in Chinatown. The robberies happened between May and July.

Milton, GA: Walmart employee charged with over $1000 theft of merchandise

UK: London: Two men plead guilty to $500K smash-and-grab robbery at jewelry store

---

Fire/Arson
Menomonee Falls, WI: MAACO arson; man to pay $570K+ in restitution
A Waukesha man has been ordered to pay more than half a million dollars in restitution for breaking into and starting a fire at a Menomonee Falls business in 2019. In June, a jury found 34-year-old Anthony Gilbertson guilty of burglary and arson. He was also sentenced to five years in prison and 15 years of extended supervision. The arson and burglary took place at MAACO Collision Repair and Auto Painting on Silver Spring Road the morning of Oct. 11, 2019. As a condition of his sentence, court records state Gilbertson is ordered to pay more than $240,000 in restitution to MACCO, more than $320,000 in restitution to Utica National Insurance and more than $14,000 in restitution to additional parties. fox6now.com
● C-Store – Rockville, MD – Armed Robbery
● C-Store - Frederick, MD – Armed Robbery
● C-Store – Murfreesboro, TN – Armed Robbery
● C-Store – Staten Island, NY – Robbery
● C-Store – Chicago, IL – Armed Robbery
● C-Store – Gaithersburg, MD – Armed Robbery
● C-Store – Kalamazoo, MI – Armed Robbery
● C-Store – Wyoming County, PA – Burglary
● C-Store – Rome, GA – Armed Robbery
● Collectables – Seattle, WA – Burglary
● Collectables – San Antonio, TX – Burglary
● Department – Dunwoody, GA – Robbery
● Dollar – Knox County, KY – Armed Robbery
● Gas Station - Vernal, UT – Armed Robbery
● Jewelry – Los Angeles, CA – Burglary
● Jewelry – Buford, GA – Robbery
● Jewelry – Chicago, IL – Robbery
● Jewelry – Leeds, AL – Robbery
● Liquor – Salina, KS – Burglary
● Marijuana – Lynwood, WA – Armed Robbery
● Metro PCS – Newark, NJ – Armed Robbery
● Motel - Hattiesburg, MS - Burglary
● Pharmacy – Barnstable, MA - Robbery
● Restaurant – Lake Geneva, WI - Burglary (Burger King)
● Tobacco – Omaha, NE – Armed Robbery
Daily Totals:
• 18 robberies
• 7 burglaries
• 0 shootings
• 0 killed

---

None to report.

Submit Your New Hires/Promotions
or New Position
See all the Industry Movement
---




Feature Your Job Here For 30 Days -
70% Aren't On The Boards
Post your job listing
---
Featured Job Spotlights
An Industry Obligation - Staffing
'Best in Class' Teams

Every one has a role to play in building an industry.
Filled your job? Any good candidates left over?
Help your colleagues – your industry - Build 'Best in Class' teams.

Refer the Best & Build the Best
Quality – Diversity – Industry Obligation

---

VP, Asset Protection & Retail Operations
Washington, D.C.
The candidate will oversee the development of innovative strategies, programs and solution which help retailers mitigate loss and reduce total retail risk; Direct oversight of the NRF Loss Prevention Council and Retail Operations Council...



National Account Sales Executive
Remote Opportunity
Interface is seeking a talented National Account Sales Executive to join our diverse, highly motivated sales team.  This individual will propose, advance the sales process, close and support the sale of our managed Access Control, Intrusion & Interactive Alarm monitoring portfolio, IP video products, and industry leading Business Intelligence solutions with a focus on the large, multi-site U.S. businesses and targeted verticals...



Asset Protection Manager
Beloit, WI - posted July 19
We are looking for individuals with an Asset Protection background and who understand physical security processes, access control, CCTV systems, emergency and critical response procedures, and safety and awareness programs. You will play a critical role in the execution of all Asset Protection and Safety procedures...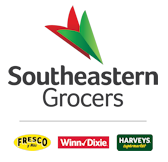 Region AP Manager (Florida - Treasure Coast Market)
Jacksonville, FL - posted June 17
Responsible for managing asset protection programs designed to minimize shrink, associate and customer liability accidents, bad check and cash loss, and safety incidents for stores within assigned region. This position will develop the framework for the groups' response to critical incidents, investigative needs, safety concerns and regulatory agency visits...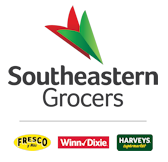 Regional Safety Manager – South Florida Region
Jacksonville, FL - posted June 17
This position will manage the safety program for an assigned group of stores that is designed to minimize associate and customer accidents. This includes reviewing and recommending loss control strategies, ensuring program conformance to applicable laws and regulations, preparing required reports, and monitoring and evaluating the program activities in stores...



Corporate Risk Manager
Seattle, WA / Tacoma, WA / Portland, OR - posted June 14
Summary of Role and Responsibilities: A proactive approach to preventing losses/injuries, whether to our employees, third parties, or customer's valuables. They include but are not limited to cash in transit, auto losses, or injuries....



Corporate Risk Manager
San Diego, CA / Los Angeles, CA / Ontario, CA
- posted June 10
Summary of Role and Responsibilities: A proactive approach to preventing losses/injuries, whether to our employees, third parties, or customer's valuables. They include but are not limited to cash in transit, auto losses, or injuries....



Corporate Risk Manager
Atlanta, GA / Birmingham, AL - posted June 10
Summary of Role and Responsibilities: A proactive approach to preventing losses/injuries, whether to our employees, third parties, or customer's valuables. They include but are not limited to cash in transit, auto losses, or injuries....



Physical Security Operations Center Leader
Columbia, MD - posted June 8
The primary purpose of this role is to partner, lead and manage a Central Station/Physical Security Operations Center driving operational execution and enhancements to ensure effectiveness and a positive customer experience. This individual is also responsible for leading a team of operators providing professional and accurate responses...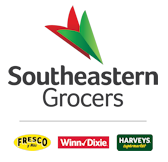 Region Asset Protection Manager–Southwest Florida
Fort Myers, FL - posted May 12
Responsible for managing asset protection programs designed to minimize shrink, associate and customer liability accidents, bad check and cash loss, and safety incidents for stores within assigned region. This position will develop the framework for the groups' response to critical incidents, investigative needs, safety concerns and regulatory agency visits...



Loss Prevention Specialists (Store Detective)
Albany, NY; Hyannis, MA; Burlington, VT; Hartford, CT
- posted May 6
Detect and respond to external theft and fraud by working undercover within the store(s) you are assigned to. Working as a team with store management and associates in combating loss in the store(s). Developing and analyzing external theft trends, utilizing information in company reports and information gathered from store management and associates...

Retail Asset Protection Associate
Medford, MA; Brockton, MA; East Springfield, MA
- posted May 6
The Asset Protection Greeter role is responsible for greeting all customers as they enter the store, ensuring that customers see the Company's commitment to provide a safe and secure shopping environment, as well as deterring theft, shoplifting, or other dishonest activities...



Loss Prevention Supply Chain Manager
Fresno, CA - posted April 25
The Loss Prevention Manager, Supply Chain (LPMSC) drives shrink improvement and profit protection activities for an assigned distribution center (DC), its in-bound and outbound shipping networks and its third party pooling centers...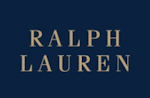 Asset Protection Lead (Regional), Atlanta/Carolinas
Atlanta/Charlotte - posted April 22
Responsible for the protection of company assets and mitigation of risk. Effectively communicates, trains, implements, and monitors all aspects of Asset Protection programs in assigned markets. These programs include Tier Shrink Reduction Strategy, training and awareness, store audits, investigative initiatives, profit protection, health and safety and budgetary compliance...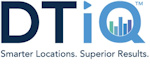 Regional Loss Prevention Auditor
Multiple Locations - posted April 20
The Regional Loss Prevention Auditor (RLPA) is responsible for conducting operational audits and facilitating training meetings in our clients' locations. The audit examines operational controls, loss prevention best practices, and customer service-related opportunities...



Business Manager
Dallas/Fort Worth Area, TX - posted April 6
Sapphire Risk Advisory Group is seeking a Business Manager to work in the company's Dallas-area office in a W2 position and will closely partner with other members of the team to manage projects and communicate with contractors, vendors, and clients...
---

Featured Jobs

---

---

Sometimes you have to lose in order to win long term. Picking your battles is an art that many never acquire, but those that do are usually two steps ahead of you. So while the loss may seem to set you back, regroup and focus two steps ahead because that's where the winner of the last battle is. And remember always lose with dignity and win with humility.


Just a Thought,
Gus



(content subject to approval)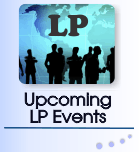 ---

Recruiting?
Get your job e-mailed to everyone... everyday
Post on our Featured Jobs Board!
Not getting the Daily?
Is it ending up in your spam folder?
Please make sure to add d-ddaily@downing-downing.com to your contact list, address book, trusted sender list, and/or company whitelist to ensure you receive our newsletter.
Want to know how? Read Here



36615 Vine Street, Suite 103
Willoughby, OH 44094
440.942.0671
copyright 2009-2019
all rights reserved globally