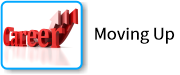 ---
Kevin Frank, CPP promoted to Director of Loss Prevention for Nemacolin

Before being promoted to Director of Loss Prevention for Nemacolin, Kevin served as Director of Security for the resort located in southwestern Pennsylvania. Prior to Nemacolin he spent more than a decade with Allied Universal as Director of Security. Earlier in his career, he spent 13 years as a Police Officer/Investigator for the City of Pittsburgh. Congratulations, Kevin!

See All the Executives 'Moving Up' Here

Submit Your New Corporate Hires/Promotions or New Position

---

---

Interface "Ask Our Expert" video series

How retailers can improve their checkout experience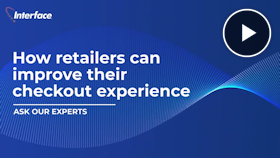 Bud Homeyer, EVP Enterprise Solutions, Interface Systems, explains why retail chains should focus on improving the checkout experience. He outlines various solutions they should consider to improve the customer experience at checkout.

Learn more about what Interface can do for retail chains here

---

The U.S. Crime Surge
The Retail Impact

Using RFID & Other Tech to Fight ORC
Shoplifting Today Is More Sophisticated, And So Are The Tools To Fight It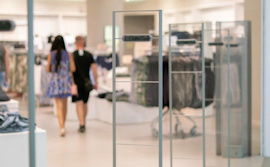 Shoplifting is becoming more sophisticated and coordinated. Sometimes, retail crimes are strategic and expertly choreographed. Every step is carefully thought out — from the brand to the location to the items that are taken.

Shoplifting, A Major Safety Concern - The violence that accompanies these events is rising. Shoppers are rightly concerned about their safety while shopping, and the brand reputations of retailers are under threat.

Economy Impacts Shoplifting - One tool to fight shoplifting is analytics, which can be used to determine where shrink is occurring. Craig Szklany continues, "Understanding where crimes take place helps retailers make strategic decisions about where to place their loss prevention efforts."

Loss Prevention Systems With Artificial Intelligence (AI) - Some of these systems are equipped with artificial intelligence (AI) that can identify 'red' and 'green' shoppers (thieves versus well-intentioned customers), as they move throughout the store, so retailers can respond proactively to potential threats.

Intelligence-Led Loss Prevention Technology - These systems allow retailers to quantify theft events and include data on what was stolen and how much it cost. With that information, retailers can take a proactive approach to theft prevention, by providing enhanced evidence packages to law enforcement, which increases the chances of the items being returned to stores.

Challenge Of Shift To The Internet Of Things (IoT) - Stores outfitted with integrated tags, pedestals, and AI-enabled video cameras can be connected holistically, so that retailers have a clearer insight into the thieves' journeys in real-time. That data helps prevent future theft. These technologies provide a more accurate look into what exactly went missing, when, and where, which allows retailers to respond to shoplifting, in a way that they had not been possible in the past.

Modern Loss Prevention Technologies Offer Flexibility - RFID tags allow retailers to track inventory at the item level, so they are better prepared to make decisions about stocking and promotions. Computer-vision-based AI (artificial intelligence) that identifies 'red' and 'green' shoppers can also track customer sentiments and demographics, to enable retailers to offer special discounts and enhanced customer service, in order to improve customer experiences and establish loyalty.

Benefits Of Video Loss Prevention Technologies - Video loss prevention technologies can reinforce retailers' workforce, allowing them to be proactive against theft without drawing associates from their main goal: helping customers. securityinformed.com

Deploying Facial Recognition to Fight Retail Theft
Australia probes retail giants Bunnings & Kmart over customer 'faceprints'
Australia's privacy watchdog has launched an investigation into two retail giants over their use of facial recognition technology. Hardware firm Bunnings and department store Kmart collect customers' "faceprints" in some locations.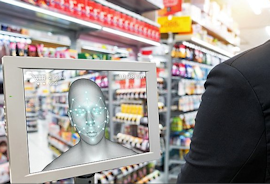 Consumer advocacy group Choice says the technology is unethical, invasive and being used without proper consent or reasoning. Both retailers defended its use as an anti-theft and safety measure.

The Australian Information Commissioner said her office had opened an investigation to determine whether they had breached privacy laws. Australian retailers can only collect sensitive biometric information if "reasonably necessary" for their operations and they have "clear consent", Angelene Falk said.

"While deterring theft and creating a safe environment are important goals, using high privacy impact technologies in stores carries significant privacy risks," Commissioner Falk said last month, after the use of the technology was first revealed. "Retailers need to be able to demonstrate that it is a proportionate response."

Last year, she found convenience store chain 7-Eleven had interfered with customers' privacy by collecting faceprints in a similar case.

The watchdog said it was also "conducting inquiries" about another retail company, The Good Guys, which has paused its use of facial recognition technology.

The Australian Human Rights Commission has called for a ban on the technology until Australia has specific laws to regulate its use. It followed police in Western Australia using it for Covid isolation checks.

Bunnings said its use of the technology had been inaccurately characterised and there were strict controls around its use. The data collected is not used for marketing purposes, it says, and the only images retained are of people banned from stores or those suspected of illegal or threatening conduct. ca.news.yahoo.com

Bill Bratton Blasts Progressive DAs for Being 'Soft on Crime'
Alvin Bragg, liberal DAs 'turned the criminal justice system on its head', says former NYC police commissioner

Bill Bratton slams liberal DA after bodega worker is charged with murder

As crime skyrockets in many liberal-run cities, a former NYPD commissioner called out soft-on-crime politicians for embracing the "defund" movement and putting Americans at risk. Bill Bratton responded to the controversy over a 61-year-old bodega worker, Jose Alba, being charged with murder for defending his store.

"This case highlights how [DA Alvin Bragg] has turned the criminal justice system in Manhattan on its head, where he's effectively making decisions that you just shake your head at," Bratton told Bill Hemmer and Sandra Smith.

Bratton argued the incident at the New York City bodega and the charges which followed highlighted the problems with liberal leadership and public safety, particularly due to the "defund police" movement.

"Most of the shootings and murders in New York City right now, indeed around the country are in those minority neighborhoods," Bratton stated. "Minority neighborhoods want the police."

New York City has seen nearly a 40% increase in violent crimes since 2021 with the past week reporting 2,623 violent crimes like murder, rape and robbery. Chicago is another city facing a violent crime surge and a recent shooting in Highland Park over the July 4th holiday.

Some cities, however, have taken steps to counter the effects of soft-on-crime policies to address the crisis. San Francisco voters recalled liberal District Attorney Chesa Boudin last month for his policies which they felt had encouraged a surge in violent crime and open-air drug trade.

Many liberal district attorneys with soft-on-crime policies are facing growing pressure to take action and re-imagine how to support law enforcement and crack down on crime. foxnews.com

Commissioner Bratton spoke to the LP community at the D&D Daily's 'Live in NYC at the NRF Big Show' event in 2016.

Manhattan DA Faces More Outrage from Store Owners
Bodega Owners Push Manhattan DA to Drop Charges Against Store Clerk

Bodega clerk charged with murder after stabbing man who confronted him in store; larceny, violent crime rising in New York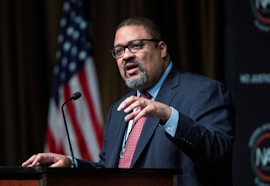 Prosecutors in New York City are reconsidering the murder charge they filed against Jose Alba, a bodega worker who fatally stabbed a man for attacking him earlier this month at a store in Harlem, according to a representative for bodega owners who recently met with the Manhattan district attorney.

Mr. Alba, 61 years old, was released from jail last week. A group representing bodega owners met Tuesday with Alvin Bragg, the district attorney in the case, to urge him to drop the charges.

Mr. Alba's case has attracted attention in New York City, where residents and business owners are coping with a recent rise in violent crime. Bodega owners have complained about the growth of petit larceny in their stores, which often serve as neighborhood gathering places, in addition to selling coffee, snacks and groceries.

Major crimes in New York City are up 38% so far this year compared with the same period in 2021, according to New York City Police Department data. Petit-larceny complaints this year have increased 44% from the same period in 2021, police statistics show.

Last month, Mr. Bragg announced a plan to crack down on shoplifting by working with police to identify and arrest individuals with high rates of recidivism. A small number of people drive retail theft in Manhattan, he said. wsj.com

What Fuels Mass Shooters?
How to combat the forces that turn young men into mass shooters

Mass shootings are nothing new in the U.S., but there's been a recent remarkable shift in the profile of the men committing them: They're getting younger.

Of the 30 deadliest shootings between 1949 and 2017, only two involved gunmen under the age of 21, according to research cited by the New York Times. In just the past two months, however, there have been three major attacks — in Buffalo, N.Y., Uvalde, Texas, and Highland Park, Ill. — in which the accused shooters were men between the ages of 18 and 21. In Parkland, Fla., the attacker was 19. In Santa Fe, Texas, he was 17. In El Paso, he was 21.

Research shows that shooters frequently are going through some sort emotional crisis and are sometimes even suicidal prior to their attacks — feelings often rooted in past trauma. Experts say this shows the need for a major expansion of mental health access specifically designed for young men. Many also advocate for crisis intervention strategies targeted at those who show troubling signs they may pose an imminent danger to themselves or others.

Others say new mental health efforts must be complemented by a campaign to root out the extreme ideologies that radicalize young men into killers. They argue that that will require cracking down on fringe internet forums where racism and misogyny run rampant, as well as holding mainstream social media companies accountable for their failure to keep extremism off their platforms.

Some add that the media can play a role as well. They say many recent mass shooters are motivated by a desire for notoriety, a goal news outlets often help them achieve by drawing intense attention to their personal biographies and sharing details of the so-called manifestos they sometimes post online before they attack. Ending those practices, critics say, could decrease the chances that one killer may inspire another through their actions. yahoo.com

More mass shooters are using semi-automatic rifles – often bought legally

Crime Hits Five-Year High in Cambridge, According to Annual CPD Report
---

COVID Update

597.6M Vaccinations Given
US: 90.9M Cases - 1M Dead - 86.2M Recovered
Worldwide: 564.3M Cases - 6.3M Dead - 536.3M Recovered


Former Senior Loss Prevention Executive
Know of any fallen LP exec? Let's remember & recognize.
Private Industry Security Guard Deaths: 360
Law Enforcement Officer Deaths: 787
*Red indicates change in total deaths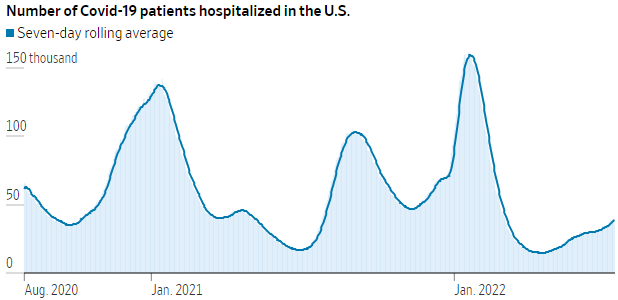 The 'Worst Variant' of COVID is Here
New COVID Surge Shows that the Pandemic is Far From Over
Nearly two-and-a-half years since the coronavirus pandemic began, the most infectious and transmissible variant yet has arrived.

Repeated Covid-19 waves have left millions of people dead, with only vaccines helping to blunt the toll. Now the virus is spreading again — evolving, escaping immunity and driving an uptick in cases and hospitalizations. The latest version of its shape-shifting, BA.5, is a clear sign that the pandemic is far from over.

The newest offshoot of Omicron, along with a closely related variant, BA.4, are fueling a global surge in cases — 30% over the past fortnight, according to the World Health Organization (WHO).

Official data dramatically undercount the true number of infections in the US, epidemiologists say, leaving the nation with a critical blind spot as the most transmissible coronavirus variant yet takes hold. Some experts think there could be as many as 1 million new infections every day in the broader US population — 10 times higher than the official count. cnn.com

Understaffed & Overworked Retail Workers
UK: Reloading Retail for UK's frontline workers

53% of UK retail employees say job demands are now worse than during the COVID.

One fifth (21%) of the UK's retail frontline staff report feeling so exhausted at the end of every working day they don't enjoy their time away from the job.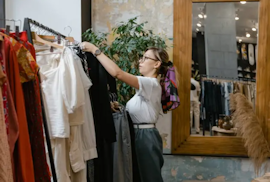 While employers have fought to meet customer needs throughout the challenges of the past few years, frontline employees say the same cannot be said for their needs, reveals exclusive research from YOOBIC, the digital workplace leader, in its 2022 State of the Frontline Employee Experience survey.

The ongoing lack of labour plays a large part - 47% of frontline respondents describe being short staffed at work as the biggest challenge they face and 63% of retail staff describe their job as understaffed - but increased demands on employees are widespread. Over half (53%) of UK retail workers describe their job demands and the amount of work they are expected to complete as being worse than the onset of the COVID-19 pandemic.

Fabrice Haiat, CEO and co-founder of YOOBIC, commented: "There is no easy fix to the challenges facing the UK's retail industry today. But as employers deal with the tightest labour market in years, they must prioritise investment in improving working conditions to ensure they can retain existing staff, reduce turnover and win the competition for frontline talent in an employee's market." fashionunited.uk

Mask Mandate Returning to LA?
Return of Mask Mandate Appears Imminent in LA County

An indoor mask mandate will return if the county remains in the "high" category for two consecutive weeks.

Los Angeles County is on track to enter the "high" COVID-19 community level as soon as Thursday, in which case an indoor mask mandate would return two weeks later, the public health director said Tuesday.

A mandatory indoor mask mandate will be imposed if the county remains in the "high" category for two consecutive weeks -- which, under the current pace, means the mandate will take effect by July 29.

Masks are already required on all forms of public transportation in LA County and in other indoor spaces, such as health care facilities, correctional facilities and shelters. A universal mandate would spread the requirement to all indoor public spaces, including shared office spaces, manufacturing facilities, retail stores, indoor events, indoor restaurants and bars and schools. nbclosangeles.com

China Covid Resurgence Hampers Luxury Consumption Growth
As China's major cities face another round of coronavirus outbreaks, the future of luxury consumption remains uncertain.

Covid hospitalizations have doubled since May as omicron BA.5 sweeps U.S.

BA.5 subvariant now accounts for 65% of U.S. COVID cases

Novavax COVID vaccine, new 4th option, approved by FDA
---

The Great Resignation Hitting NYC Hard
Why City Workers in New York Are Quitting in Droves

Competition from the private sector and the government's balky hiring practices have prompted thousands to flee city government.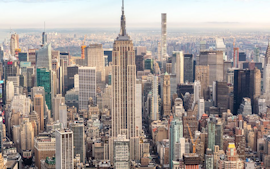 New York City, the largest municipal employer in the country, is facing an exodus of city workers that has led to a surge in job vacancies and difficulties delivering basic municipal services. The city's overall job vacancy rate was 7.7 percent as of March — five times higher than in recent years, according to the most recent data from the Citizens Budget Commission.

The labor shortage has affected a wide array of city agencies. Nearly 25 percent of jobs at the Buildings Department remain empty. Resignations and retirements from the Police Department are the highest they have been in nearly two decades.

The Police Department has seen 1,400 retirements and 647 resignations this year — much higher than in 2019 before the pandemic, according to filings from the Police Pension Fund. Patrick J. Lynch, president of the Police Benevolent Association, said in a statement that the department was in a "staffing crisis" and that the city was losing some of its "most talented and experienced police officers" at a time when major crimes were rising.

The staffing crisis is part of a national trend: As more workers level up in the job market or set up their own businesses, and as others opt out for lack of child care, a phenomenon known as the Great Resignation has taken hold. But, to paraphrase Tolstoy, each workplace fosters unhappiness in its own way. nytimes.com

'Great Resignation' Continues - But May Be Slowing
Job market still 'red hot' despite recession fears, as Great Resignation continues

The Great Resignation is still in full swing, according to economists, though there are some signs of a slight slowdown.

Workers are still reaping the benefits of a hot labor market characterized by few layoffs, ample job openings and a high level of voluntary departures, according to U.S. Department of Labor data issued Wednesday.

The numbers reveal that the pandemic-era trend known as the Great Resignation is still in full swing despite fears of a U.S. recession, though it is showing some signs of leveling off, labor economists said.

"Overall, this doesn't look like a job market about to tip into recession," said Daniel Zhao, a senior economist at career site Glassdoor. "Labor demand is still extremely hot, and even if things are cooling from white-hot, they're still red-hot.

About 4.3 million people voluntarily left their jobs in May, about the same as in the previous month and down only slightly from their peak of more than 4.4 million in March. cnbc.com

Struggling to Cope with Large Retail Stockpiles
Large Retailers Are Getting Hit Hardest by Overstocking

Supply-chain experts say overall inventory levels remain thin while general merchandise stores cope with a supply-demand mismatch

Big retailers are struggling to cope with large stockpiles of furniture, apparel and workout equipment, yet broad measures show inventories at American companies remain exceedingly lean by historical standards.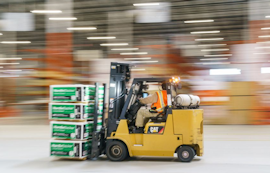 Supply-chain experts say the gap between big retailers and the rest of the sector is the result of inventory disruptions that have affected companies differently and left big retailers most exposed to changes in consumer behavior.

Jason Miller, an associate professor of logistics at Michigan State University's Eli Broad College of Business, said the surplus of inventory is largely hitting general merchandise stores, including retailers like Target Corp. , Walmart Inc., Kohl's Corp. and Macy's Inc., that turn over large amounts of goods based on seasonal patterns and consumer shopping trends.

Retailers are seeing the impact of what is known in supply-chain circles as the bullwhip effect, in which companies rush to fill inventory gaps by ordering goods in large numbers only to see demand dissipate. In this case, she said, big retailers have reacted to the strong consumer demand for certain products during the pandemic by placing bigger orders to ensure they will have enough supply on the shelves.

More orders are coming through now, Ms. Baird said, and the stores are ending up with more inventory than they had expected. Even if a retailer has struck a balance between inventory and sales, goods might still be out of alignment, she said. wsj.com

Out-of-Stock Baby Formula Crisis Continues
Baby-Formula Shortage Deepens, Defying Replenishment Efforts

Out-of-stock levels remain high in U.S. stores: 'Until those shelves are full, the crisis continues'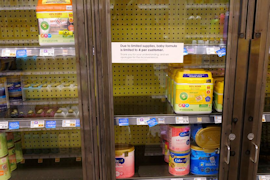 U.S. stores are still struggling to stock baby formula despite monthslong efforts by manufacturers and the Biden administration to boost supplies.

Availability of powdered formula products in U.S. stores earlier this month dropped to the lowest level so far this year, with about 30% of products out of stock for the week ended July 3, according to the market-research firm IRI. While availability improved slightly last week, out-of-stock levels remain higher than in recent months, and shortages remain acute in states including Alaska, Utah and Wyoming, IRI data showed.

At the same time, consumers are finding fewer choices of brands, sizes or formats of formula on grocery-store shelves as the variety of available products shrinks. U.S. supermarkets over the four weeks ended June 26 sold an average of 11 different formula products per store weekly, according to IRI, compared with a weekly average of 24 from 2018 to 2021. wsj.com

1,500 Layoffs & 76 Closures
Gopuff laying off 10% of global workforce, closing dozens of US warehouses
Gopuff plans to lay off 10% of its global workforce and close dozens of dark stores as it grapples with a challenging market and leveling e-commerce demand.

In a July 12 memo to investors, founders and Co-Chief Executive Officers Yakir Gola and Rafael Ilishayev said the company will reduce its workforce in order to "remove overhead and drive operational efficiencies." A Gopuff spokesperson said the company will be letting about 1,500 workers go.

This follows the company's announcement in early April that it would eliminate 3% of its positions globally from its workforce of roughly 15,000 workers.

In addition, Gopuff plans to consolidate its footprint by "closing and consolidating" 76 dark stores across the U.S., which the spokesperson said equates to about 12% of the company's footprint in the country. The company plans to expand delivery zones at high-performing warehouses in order to continue serving most of the customers in impacted markets. retaildive.com

High Store Prices: America's Top Issue
Inflation prices top COVID as America's No. 1 concern
Concerns about inflation and personal finances have surged while COVID has evaporated as a top issue for Americans, a new poll shows, marking an upheaval in priorities just months before critical midterm elections.

Forty percent of U.S. adults specifically name inflation in an open-ended question as one of up to five priorities for the government to work on in the next year, according to a June poll from The Associated Press-NORC Center for Public Affairs Research.

That's a sharp rise from 14% in December and less than 1% the year prior. In all, 77% mention the economy in any way, up from 68% in December. But just 10% specifically mention jobs or unemployment, as U.S. employers continue to hire despite high inflation and weak economic growth. usatoday.com

Where does Sonia Syngal's exit leave Gap?
With underperformance across its brands, many of the retailer's problems are self-inflicted. But others are a sign of broader trouble in apparel.

True Religion combines CFO, COO roles

Back-to-school spending to set record on pricier supplies
---


A security management tool that's
simple, effective and mobile

The new technology must-have
in commercial security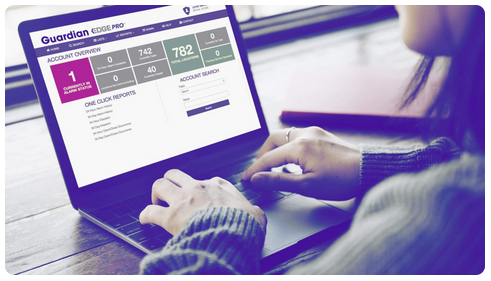 Frustrated with your current commercial security operation? EdgePro is an online security management tool that provides easier oversight for large and multi-location organizations.

It collects critical security data from your business locations in real-time and presents it on one user-friendly platform. See which locations are in alarm status, opened late, closed early, and more - it's all on your dashboard. Plus, its responsive mobile design makes remote management a simple task.
EdgePro is a smart tool that security and loss prevention professionals actually enjoy using to manage business security – at the office or on the road.
● Anytime, anywhere control from your smartphone, tablet, or computer
● Intuitive dashboard for easy site navigation
● Instant access to real-time security data
● Alarm incidents and history
● Notifications via text or email alerts
● Late-to-open/early-to-close reports
Mobile Control

The EdgePro tool provides instant access to critical security data about your Guardian-installed system in real time. See which locations are in alarm status, opened late, closed early and more – all featured on your dashboard. EdgePro's real-time data yields faster insights to help guide business decisions.

One-Click Reports

Retrieve reports about your EdgePro system on alarm history, dispatches, open/close occurrences, service requests and more with just one click. You can also subscribe to automatically receive reports via email hourly, daily or weekly – whenever you desire.

User-Friendly Interface

The EdgePro tool was created with simple and intuitive navigation to avoid confusion and unnecessary complexity. The welcome dashboard displays a quick summary of your EdgePro system and a search bar is also available for specific inquiries.

---
FTC Warns Businesses Over Illegal Data Collection
Location, health, and other sensitive information: FTC committed to fully enforcing the law against illegal use and sharing of highly sensitive data


Among the most sensitive categories of data collected by connected devices are a person's precise location and information about their health. Smartphones, connected cars, wearable fitness trackers, "smart home" products, and even the browser you're reading this on are capable of directly observing or deriving sensitive information about users. Standing alone, these data points may pose an incalculable risk to personal privacy. Now consider the unprecedented intrusion when these connected devices and technology companies collect that data, combine it, and sell or monetize it. This isn't the stuff of dystopian fiction. It's a question consumers are asking right now.

The Commission is committed to using the full scope of its legal authorities to protect consumers' privacy. We will vigorously enforce the law if we uncover illegal conduct that exploits Americans' location, health, or other sensitive data. The FTC's past enforcement actions provide a roadmap for firms seeking to comply with the law.

What should companies consider when thinking about the collection of confidential consumer information, including location and health data?

Sensitive data is protected by numerous federal and state laws. There are numerous state and federal laws that govern the collection, use, and sharing of sensitive consumer data, including many enforced by the Commission. The FTC has brought hundreds of cases to protect the security and privacy of consumers' personal information, some of which have included substantial civil penalties.

Claims that data is "anonymous" or "has been anonymized" are often deceptive. Companies may try to placate consumers' privacy concerns by claiming they anonymize or aggregate data. Firms making claims about anonymization should be on guard that these claims can be a deceptive trade practice and violate the FTC Act when untrue. Significant research has shown that "anonymized" data can often be re-identified, especially in the context of location data. One set of researchers demonstrated that, in some instances, it was possible to uniquely identify 95% of a dataset of 1.5 million individuals using four location points with timestamps. Companies that make false claims about anonymization can expect to hear from the FTC.

The FTC cracks down on companies that misuse consumers' data. As recent cases have shown, the FTC does not tolerate companies that over-collect, indefinitely retain, or misuse consumer data. Ad exchange OpenX recently paid $2 million for collecting children's location data without parental consent. The Commission also took action against Kurbo/Weight Watchers for, among other things, indefinitely retaining sensitive consumer data. The settlement requires the company to pay a $1.5 million fine for violating COPPA, delete all illegally collected data, and also delete any work product algorithms created using that data. Just a few weeks ago, the Commission entered a final order requiring CafePress to pay redress and minimize its data collection because, according to the Commission's complaint, it improperly collected and retained consumer data, and failed to respect consumers' deletion requests, among other things. ftc.gov

Surging Retail Cyberattacks
Retailers Prepare for Increased Cyber Attacks During Prime Day
Cyber security experts are warning of increased phishing, ransomware, and social engineering attacks during Amazon's Prime Day event this week, as more hackers take advantage of the event's popularity to send credential harvesting emails to unsuspecting consumers. With the frequency of these attacks on the rise, multi-location retailers are beefing up their own digital security protocols and using external marketing channels to distribute warnings to their customers.


"We always see a spike in the occurrence of these types of crimes around the same major shopping holidays — Prime Day, Black Friday, Cyber Monday, Christmas," says Lisa Plaggemier, interim executive director of the National Cybersecurity Alliance. "As the lines between brick-and-mortar and e-commerce shopping have blurred over the last couple of years and most transactions happen online, bad actors have a larger pool of consumers to go after."

Retail and wholesale businesses saw a 400% increase in phishing attempts over the past year — the most of any industry, including financial and government sectors.

According to Check Point Research, there was a 37% jump in Amazon-related phishing attacks at the start of this month compared with the daily average for June. Additionally, almost 1,900 new domains using the term "Amazon" launched in June, and nearly one-in-10 of those domains were found by Check Point to be malicious or suspicious.

Phishing emails lure victims by posing as retailers or brands and distributing malicious links or attachments. Plaggemier says phishing attacks are the most prevalent type of cyber crime during Prime Day, with most of these attacks designed to deceive people into unknowingly giving up sensitive personal information.

Social engineering attacks work somewhat differently, in that they involve email campaigns designed to look as if they originated from a retailer's personnel, like a customer support team asking for "confirmation" of payment details. The links in these social engineering emails usually lead to a spoofed webpage designed to look like the retailer's own website, where the visitor is prompted to re-enter their credit card information.

Plaggemier suggests that multi-location retailers and brands become more vigilant about communicating the dangers and frequency of cyber attacks ahead of major online shopping holidays, and that they use marketing channels to distribute 'best practices' emails to their customers. streetfightmag.com

Breaking Down Cybersecurity Silos
How the Rise of 'Purple Teams' Can Impact Your Cybersecurity Career
Purple team engineers draw upon the experiences of both offensive and defensive cybersecurity operations to give an organization a more holistic view of the threats it faces and where security needs improvements to stop attackers.

"Blue teams and Red teams working together, often called a Purple team, to try to combine the best of both mindsets," said Mike Parkin, a senior technical engineer at security firm Vulcan Cyber. "Rather than working against each other competitively, they cooperate. The Red Team explains what they're doing, and the Blue Team shares where they did or didn't see the attack as it happened. Working together requires good communication skills and a willingness to cooperate and share knowledge."

This collaborative approach is growing popular with large organizations that can afford to have both Red and Blue team members on staff and can dedicate resources to help develop those Purple teamers who can bridge the gap. For instance, security firm CrowdStrike posted a blog post earlier this year detailing how its internal security team is now embracing this approach.

"We believe that red team/blue team exercises hold relatively little value unless both teams fully debrief all stakeholders after each engagement and offer a detailed report on all aspects of project activity, including test techniques, access points, vulnerabilities and other specific information that will help the organization adequately close gaps and strengthen their defenses," according to CrowdStrike.

Retail giant Walmart also detailed its Purple team approach at the 2019 RSA conference, with its internal security team detailing how the company first took this approach in 2016, and that it has taken several years of experimentation to get it right. insights. dice.com

Robinhood Settles Class Action Lawsuit Over Data Breach
Robinhood Financial has agreed to settle a class-action lawsuit that accused the company of negligence with regard to a 2020 data breach that may have exposed thousands of customers' sensitive personal and financial information to hackers.

Cleveland hotel warns of potential data breach
Hilton Garden Inn Cleveland Downtown - CC Breach Until 5/5/2022 - Right Before NRF Protect

Microsoft Issues Fixes for 84 Vulnerabilities: Here's What to Patch Now
Studies: No Link Between Marijuana & Violence
Conservatives Keep Blaming Marijuana for Mass Shootings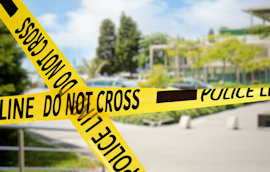 As the U.S. deals with the aftermath of another mass shooting, this time at a July Fourth parade in Illinois, some conservatives have sought to place at least some of the blame on marijuana use.

Robert Crimo III, 22, has been charged with seven counts of murder in connection with Monday's shooting in Highland Park, Illinois.

During a recent livestream, Representative Marjorie Taylor Greene of Georgia suggested Crimo's alleged marijuana use was a factor in the shooting. Greene's comments come after Fox News host Tucker Carlson said that young men like Crimo are "high on government-endorsed weed" and "inhabit a solitary fantasy world of social media, porn and video games."

On her show, Fox host Laura Ingraham also claimed that cannabis use was linked to violent behavior. Last month, Ingraham also suggested marijuana was to blame for gun violence after a teenage gunman killed 19 children and two teachers at an elementary school in Uvalde, Texas.

The idea that marijuana use causes violent behavior has been thoroughly debunked, with some critics on social media pointing out that mass shootings do not regularly occur in countries where marijuana is legal.

Numerous researchers have investigated the relationship between marijuana use and crime and "for all intents and purposes, they haven't found one," according to a report from The Washington Post.

In 2013, a review by the Rand Corporation for the Obama White House concluded that "marijuana use does not induce violent crime."

And research has also found that legalizing marijuana had a minimal effect on crime rates. newsweek.com

Another Security Concern?
A Growing Number of California Cities Are Opening Weed Cafes

Lounges where customers consume cannabis on site are the next frontier of the state's recreational marijuana industry.

Imagine a restaurant where you can order dark chocolate infused with cannabis, or where you can pick a pre-rolled joint from a menu and light up at your table. Think of your neighborhood Starbucks or local dive bar, but with marijuana on tap.

These cannabis lounges are opening (or reopening, after pandemic closures) in West Hollywood, San Francisco, Palm Springs and elsewhere. And many smaller California cities, including Ojai, a popular destination 90 minutes from Los Angeles, are considering allowing them as a means to increase tax revenue and attract tourists.

The idea isn't universally popular. Though California voters legalized marijuana in 2016, the law preserved local control, and many officials don't want weed sold in their communities. Sixty-two percent of California's cities and counties, including large municipalities such as Bakersfield, Anaheim and Fremont, don't allow any kind of marijuana retail.

And cannabis lounges in particular raise a litany of new policy questions that probably won't be easy to sort out, experts say. "These are a totally new frontier," said Brad Rowe, an adjunct professor of cannabis policy at the University of California, Los Angeles. nytimes.com

NYPD's Instant Marijuana Flip-Flop
NYPD Will Keep Testing Officers For Marijuana, Reversing Course Hours After Announcing Policy Change Mandated By City
Just hours after it was reported that the New York City Police Department (NYPD) would cease drug testing officers for marijuana following a directive from the New York City Law Department (NYCLD), the nation's largest police force has reversed course, saying it a new statement that it will not be changing its policy, pending a review and consultation with city officials.

A document leaked from NYPD that surfaced on Wednesday—titled "NYPD NO LONGER PERMITTED TO DRUG TEST FOR MARIJUANA"—immediately captured headlines. And NYPD itself released an initial statement that indicated that it would no longer be subjecting officers to pre-employment, random or scheduled drug tests for cannabis, leaving observers with the impression that off-duty use that complies with state law would not be penalized based on the city law office analysis. marijuanamoment.net

Reefer Madness: Tucker Carlson and Friends Blame Weed for Gun Massacres
The myth that cannabis use leads to violence has long been present in American politics

North Dakota group looking to legalize recreational pot collects 25K+ signatures
North Dakota's David Owens believes all of the additional signatures they have gathered shows there is broad support for legalization

Major Michigan marijuana retailer shutters four stores

Recreational marijuana sales remain steady as medical sales plummet in Arizona
---


The Pressure of Working for Amazon
Amazon issued 13,000 disciplinary notices at single U.S. warehouse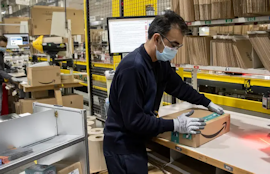 Amazon worker Gerald Bryson had hand-counted thousands of items in his warehouse's inventory over three days when his manager showed him a "Supportive Feedback Document."

Bryson had made 22 errors, the 2018 write-up said, including tallying 19 products in a storage bin that in fact had 20. If Bryson erred like this six times within a year, the notice stated, he would be fired from the Staten Island warehouse, one of Amazon.com Inc's largest in the United States.

Internal Amazon documents, previously unreported, reveal how routinely the company measured workers' performance in minute detail and admonished those who fell even slightly short of expectations - sometimes before their shift ended. In a single year ending April 2020, the company issued more than 13,000 so-called "disciplines" in Bryson's warehouse alone, one lawyer for Amazon said in court papers. The facility had about 5,300 employees around that time.

The records and interviews of current and former employees show the enormous pressure faced by Amazon line workers to complete tasks as accurately and quickly as the company demands - creating an environment that some workers told Reuters has fueled unionization efforts around the country. In March, Bryson's workplace voted to become Amazon's first organized warehouse in the United States, and staff from more than 100 other facilities nationwide are striving to follow suit, according to the Amazon Labor Union, an independent labor group formed in April 2021.

Amazon, the largest online retailer in the United States, disclosed these records in response to a complaint by the National Labor Relations Board (NLRB) over Bryson's dismissal in April 2020. Many of these documents also were contained in a separate and ongoing federal court lawsuit in which the NLRB sought to stop what it called Amazon's "flagrant unfair labor practices" - actions the company denied in court papers. reuters.com

$1T+ in Online Retail Sales
FTI Consulting: U.S. online retail sales to top $1 trillion in 2022

U.S. e-commerce sales will pass an important milestone this year —thanks to the pandemic.

Online retail sales will reach $1.07 trillion in 2022, up 11.7% from last year, according to FTI Consulting's Retail & Consumer Products practice. That's some three years earlier than the group's pre-pandemic forecast, which predicted that online sales would exceed the $1 trillion mark in 2025. The pandemic caused approximately $400 billion to move to the e-commerce channel in 2020 and 2021, compared to FTI Consulting's pre-COVID forecast model

Online's share of U.S. retail sales (excluding auto and gas) will reach 22.1% in 2022, up from 20.8% in 2021 and 15.2% in 2019, according to the forecast. U.S. online retail sales will surpass $2 trillion by 2030, while total online market share will approach 31% by the end of the decade. This represents a compounded annual growth rate for online sales of nearly 8.5% over the rest of the decade. chainstoreage.com

iOS 16 to add virtual cards support in Safari for online shopping
---
Update: Trio Steals $111,000 in Jewelry From Zales at Queens Mall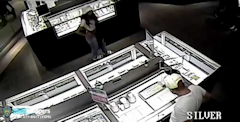 Police are looking for two men and a woman who pulled off a six-figure heist in Queens. The theft happened around 7 p.m. on June 6 at a Zales jewelry store in the Queens Center Mall. Police said the two men removed a glass pane from a display case and snatched the goods, while the woman acted as a lookout. The trio got away with more than $111,000 worth of jewelry. Each of the three was captured on surveillance video, at the store and leaving the mall. An investigation is ongoing. nbcnewyork.com

South Union, Township, PA: PA State Police searching for suspects in $42,000 in jewelry theft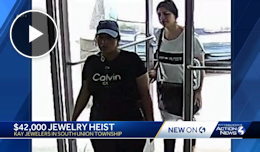 State police said they're searching for suspects after $42,200 worth of rings, bracelets, and necklaces were stolen at the Kay Jewelers on Walmart Drive in South Union Township, Fayette County. The incident happened a little after noon on July 8. Investigators said two women entered the store and an employee assisted them, showing multiple pieces of jewelry in a side-by-side display case. After they left the store, it was determined the jewelry was stolen. Police said surveillance video showed the suspects reaching into the cases and taking the merchandise by distracting the employee. wtae.com

Hot Springs, AR: Repeat shoplifter arrested again on felony theft charge


A local man with a history of shoplifting from Walmart was arrested again Sunday morning on a felony theft charge after allegedly stealing over $1,900 worth of DVDs from the store. Terry Jerrod Jones, 38, who lists a Hobson Avenue address, was taken into custody shortly before 8 a.m. at Walmart, 1601 Albert Pike Road, and charged with felony theft of property over $1,000. According to court records, he was convicted Oct. 10, 2021, of misdemeanor theft, reduced from a felony count, involving the theft of $1,669 worth of DVDs from Walmart, and sentenced to one year in jail, all suspended. He was previously convicted on July 12, 2019, of misdemeanor theft, reduced from a felony, for stealing $1,714 in DVDs from Walmart and sentenced to one year in jail. He was also previously convicted of breaking or entering on Aug. 28, 2012, and sentenced to five years in prison, but later paroled. hotsr.com

Fort Myers, FL: 2 people suspected of attempted theft from Home Depot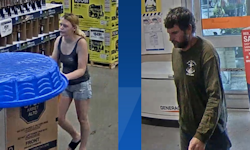 Fort Myers police are looking for two people suspected of attempted theft from the Home Depot located at The Forum on Thursday afternoon. Police say security cameras show the two unidentified people walked around the store's aisles, grabbing random items and placing them inside shopping carts. Eventually, the suspects left through the front entrance without paying for the stolen merchandise. Home Depot's Loss Prevention personnel confronted the suspects and recovered the stolen merchandise. The suspects left the scene in a gray Nissan Versa. The merchandise would have been a loss of around $1,246. winknews.com

Franklin, TN: Academy Sports Security Officer Pepper-sprayed by Fleeing Felony Suspect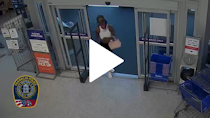 Detectives in Franklin are hoping someone might recognize a pair of aggressive, repeat theft and credit card fraud suspects. One of them pepper-sprayed store security during a getaway. Both incidents happened at Academy Sports in Cool Springs. In one of those cases, they left in a dark-colored Chevy Malibu. In the other, they fled in a silver Kia Optima with a TSU logo on the front of the vehicle. williamsonsource.com

Bellevue, WA: Property crime up 22%, police cracking down on 'hot spots'
Bellevue police are cracking down on crime by upping patrols in "hot spots" as part of the department's recent anti-crime initiative. Police said like many places Bellevue is seeing an uptick in property crime. The department launched a crime data map that shows where incidents are happening across the city which is updated every 48 hours. The majority of the crime is theft. "A lot of it is occurring at stores where people are shoplifting," said Capt. Darryl McKinney, with the Bellevue Police Department (BPD). Police said detectives work closely with store loss prevention like in a recent case where a Bellevue man was arrested and accused of stealing thousands of dollars of merchandise from Fred Meyer. Police said each hot spot will have its own plan. king5.com

Ponderay, ID: Woman arrested for $1300 Grand theft at Ponderay Walmart
A Kalispell woman is being charged with grand theft after she allegedly took more than 140 items totaling $1,390.91 from the Ponderay Walmart. Grace A.L. Smith, 28, is accused of grand theft.
---

---

Shootings & Deaths
Salem, OR: One dead following officer-involved shooting in Salem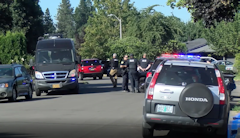 A suspect is dead after an attempted arrest in Salem on Wednesday evening, according to officials. The Salem Police Department said officers in the area of Oak Park Drive and Mooreland Avenue NE were attempting to arrest a juvenile suspect wanted for involvement in the March 18 shooting at the Salem Center Mall and the June 13 shooting downtown. Once contacted by officers Wednesday, the suspect produced a gun and an exchange of fire ensued during which the juvenile was shot. Salem P.D. said the suspect was pronounced dead at the scene. One officer was injured during the exchange of gunfire and was taken to Salem Health. Officials say he is expected to make a full recovery. kptv.com

Southern California: Update: 7-Eleven offers $100k reward after robbery shootings that left 2 dead, 3 injured
7-Eleven Inc. is offering a $100,000 reward for information that leads to the arrest and conviction of a suspect in a string of Southern California robberies that left two people dead and three injured in shootings this week. The reward comes after six 7-Eleven locations in Brea, La Habra, Santa Ana, Riverside, Ontario and Upland were robbed within five hours early Monday. 7-Eleven Inc. encouraged stores to close Monday and Tuesday evenings out of precaution. "Our hearts remain with the victims and their loved ones, and our focus continues to be on Franchisee, associate and customer safety," the company wrote in a statement. The robberies in Brea, La Habra, Santa Ana and Riverside — which all involved shootings — appeared to be connected, authorities said. presslasvegas.com

Framingham, MA: Two teens shot at Framingham McDonald's drive-thru
Two teenagers were taken to the hospital overnight after a shooting at the McDonald's drive-thru in Framingham. It happened early Thursday morning at the fast food restaurant off of Route 30. Police said an 18-year-old had chest wounds and a 19-year-old suffered a leg injury. Both injuries are considered non-life threatening. One car was towed from the scene and another from an area hospital. cbsnews.com

Dallas, TX: Update: Help find who shot a Fox Gas Sation Security Guard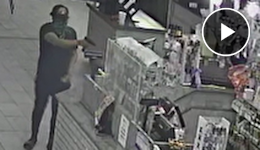 Dallas detectives hope you can help identify three masked men who robbed a Fox gas station and wounded a security guard in a shootout. The video is very clear. Police hope the public can help unmask the robbers. The shooting happened at the Fox gas station in the 5000 block of South Buckner near I-30 on June 24 around 3:30 a.m. "Three individuals walked inside the store with ski masks on and guns and robbed the store," said Det. Reginald Woods. The video is very clear of the three suspects. fox4news.com

Maricopa County, AZ: Photos, video of Anthem jewelry store robbery released; injured person in critical but stable condition
Law enforcement released photos and video of an Anthem jewelry store robbery and upgraded the condition of a person hurt to critical but stable, according to the Maricopa County Sheriff's Office. The armed robbery occurred near West Anthem Way and North Gavilan Peak Parkway about 6 p.m. Tuesday. A video obtained by The Arizona Republic shows two people dressed in all black and wearing motorcycle helmets entering the store. In the video, one person is carrying a duffel bag while the other is holding a gun toward two unidentified people. The 8-second video did not show the shooting or what led to the shooting, but the Sheriff's Office said when deputies arrived they found one person with a gunshot wound. azcentral.com

---

Robberies, Incidents & Thefts
San Jose, CA: 6 arrested after SJPD uncovers underground bunker with $100K worth of stolen goods inside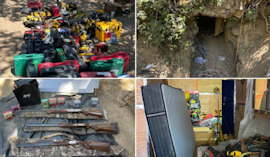 A commercial burglary investigation led San Jose police patrol officers to a sophisticated underground bunker at a homeless encampment near Coyote Creek and Wool Creek Drive. Inside, officers report finding $100,000 worth of stolen items stashed away. Photos shared by SJPD show the entryway to the elaborate underground bunker, which was built into the side of the creek bed and equipped with electricity. "I imagine there are probably several more places like that around town, with just how frequently tools in specific are being taken from construction sites," resident Ashley King told ABC7 News. Even more concerning, the bunker was built in an area near Franklin-McKinley School District Headquarters and an elementary school. Officers found the bunker at a homeless encampment during a follow up to a commercial burglary that happened on Monday. SJPD said six people were arrested on a variety of charges. abc17news.com

Walnut Creek, CA: 19-year old Vallejo man arrested in June Smash & Grab Robbery at Macy's
The robbery occurred just before 11 a.m. on Saturday, June 18, at the store according to Walnut Creek police. The three suspects entered the store and took off with expensive watches after smashing display cases. Walnut Creek police investigators identified the suspect and a warrant was subsequently issued for his arrest. Simon was taken into custody by the Contra Costa County Sheriff's office on July 5. During the arrest, Simon was found to be in possession of a loaded firearm. cbsnews.com

UK: England: Families resort to stealing formula to feed babies amid cost of living crisis
Some families have resorted to stealing baby formula to feed their children amid the cost of living crisis. The price of the product has increased along with food items, making it unaffordable for some people. The issue was raised during the Cabinet Office debate this morning (July 14). SNP MP Alison Thewliss said that some formula is now so expensive that it is being security tagged and kept behind the till to prevent theft. Addressing the Commons, she said: "One of the most worrying increases in food prices is for infant formula, some of which is now so expensive it is security tagged and kept behind the till because families have resorted to stealing it. chroniclelive.co.uk

Independence, Mo: Man who used fake gun in foiled restaurant robbery pleads guilty

Menomonee Falls, WI: Jewelry employee confronts man during attempted robbery

Dekalb County, GA: Burglary suspect gets stuck in oven vent at Georgia pizza restaurant

Vancouver, BC Canada: : Willowbrook Mall evacuated after bear spray deployed during fight among juveniles
● Auto – Nashville, TN – Burglary
● C-Store – Burlington, VT – Armed Robbery
● Dollar General - Ville Platte, LA – Armed Robbery
● Electronics – Cape Coral, FL – Burglary
● Gas Station – Zanesville, OH – Robbery
● Grocery – Montgomery County, MD - Burglary
● Jewelry - Maricopa County, AZ – Armed Robbery / employee wounded
● Jewelry – South Union Township, PA – Robbery
● Jewelry – Westfield, IN – Robbery
● Jewelry – Lake Charles, LA – Robbery
● Jewelry – Phoenix, AX – Robbery
● Jewelry – Mill Plain, WA – Robbery
● Jewelry – Pueblo, CO – Robbery
● Liquor – Wahpeton, ND – Robbery
● Pets – Memphis, TN – Robbery
● Restaurant - Dekalb County, GA - Burglary
● Restaurant – El Dorado County, CA – Burglary
● Restaurant – Montgomery County, MD – Burglary (Chipotle)
● Restaurant – Montgomery County, MD – Burglary (Chick-fil-A)
● Rite Aid – Monroe, CT – Robbery
● Sport – Costa Mesa, CA – Burglary
Daily Totals:
• 13 robberies
• 8 burglaries
• 1 shooting
• 0 killed

---
| | |
| --- | --- |
| | Michael Smith named Loss Prevention Multi-Site Lead for Amazon |
| | Monique Reyes named Executive Team Leader - AP for Target |
Submit Your New Hires/Promotions
or New Position
See all the Industry Movement
---




Feature Your Job Here For 30 Days -
70% Aren't On The Boards
Post your job listing
---
Featured Job Spotlights
An Industry Obligation - Staffing
'Best in Class' Teams

Every one has a role to play in building an industry.
Filled your job? Any good candidates left over?
Help your colleagues – your industry - Build 'Best in Class' teams.

Refer the Best & Build the Best
Quality – Diversity – Industry Obligation

---

VP, Asset Protection & Retail Operations
Washington, D.C. - posted April 29
The candidate will oversee the development of innovative strategies, programs and solution which help retailers mitigate loss and reduce total retail risk; Direct oversight of the NRF Loss Prevention Council and Retail Operations Council...



National Account Sales Executive
Remote Opportunity
Interface is seeking a talented National Account Sales Executive to join our diverse, highly motivated sales team.  This individual will propose, advance the sales process, close and support the sale of our managed Access Control, Intrusion & Interactive Alarm monitoring portfolio, IP video products, and industry leading Business Intelligence solutions with a focus on the large, multi-site U.S. businesses and targeted verticals...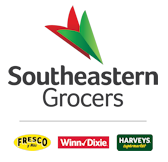 Region AP Manager (Florida - Treasure Coast Market)
Jacksonville, FL - posted June 17
Responsible for managing asset protection programs designed to minimize shrink, associate and customer liability accidents, bad check and cash loss, and safety incidents for stores within assigned region. This position will develop the framework for the groups' response to critical incidents, investigative needs, safety concerns and regulatory agency visits...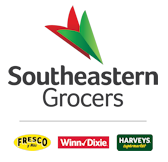 Regional Safety Manager – South Florida Region
Jacksonville, FL - posted June 17
This position will manage the safety program for an assigned group of stores that is designed to minimize associate and customer accidents. This includes reviewing and recommending loss control strategies, ensuring program conformance to applicable laws and regulations, preparing required reports, and monitoring and evaluating the program activities in stores...



Corporate Risk Manager
Seattle, WA / Tacoma, WA / Portland, OR - posted June 14
Summary of Role and Responsibilities: A proactive approach to preventing losses/injuries, whether to our employees, third parties, or customer's valuables. They include but are not limited to cash in transit, auto losses, or injuries....



Corporate Risk Manager
San Diego, CA / Los Angeles, CA / Ontario, CA
- posted June 10
Summary of Role and Responsibilities: A proactive approach to preventing losses/injuries, whether to our employees, third parties, or customer's valuables. They include but are not limited to cash in transit, auto losses, or injuries....



Corporate Risk Manager
Atlanta, GA / Birmingham, AL - posted June 10
Summary of Role and Responsibilities: A proactive approach to preventing losses/injuries, whether to our employees, third parties, or customer's valuables. They include but are not limited to cash in transit, auto losses, or injuries....



Physical Security Operations Center Leader
Columbia, MD - posted June 8
The primary purpose of this role is to partner, lead and manage a Central Station/Physical Security Operations Center driving operational execution and enhancements to ensure effectiveness and a positive customer experience. This individual is also responsible for leading a team of operators providing professional and accurate responses...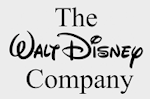 Senior Manager, Asset Protection
Orlando, FL - posted May 13
You will lead and manage NA processes and programs to protect company assets, people and brand. Our mission for this role is to provide an operational focus on workplace and physical security programs, profit protection and investigations. You will report to the Consumer Products, Games and Publishing Executive Director, Global AP and Safety...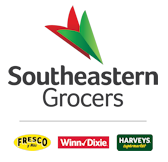 Region Asset Protection Manager–Southwest Florida
Fort Myers, FL - posted May 12
Responsible for managing asset protection programs designed to minimize shrink, associate and customer liability accidents, bad check and cash loss, and safety incidents for stores within assigned region. This position will develop the framework for the groups' response to critical incidents, investigative needs, safety concerns and regulatory agency visits...



Loss Prevention Specialists (Store Detective)
Albany, NY; Hyannis, MA; Burlington, VT; Hartford, CT
- posted May 6
Detect and respond to external theft and fraud by working undercover within the store(s) you are assigned to. Working as a team with store management and associates in combating loss in the store(s). Developing and analyzing external theft trends, utilizing information in company reports and information gathered from store management and associates...

Retail Asset Protection Associate
Medford, MA; Brockton, MA; East Springfield, MA
- posted May 6
The Asset Protection Greeter role is responsible for greeting all customers as they enter the store, ensuring that customers see the Company's commitment to provide a safe and secure shopping environment, as well as deterring theft, shoplifting, or other dishonest activities...



Loss Prevention Supply Chain Manager
Fresno, CA - posted April 25
The Loss Prevention Manager, Supply Chain (LPMSC) drives shrink improvement and profit protection activities for an assigned distribution center (DC), its in-bound and outbound shipping networks and its third party pooling centers...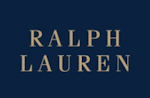 Asset Protection Lead (Regional), Atlanta/Carolinas
Atlanta/Charlotte - posted April 22
Responsible for the protection of company assets and mitigation of risk. Effectively communicates, trains, implements, and monitors all aspects of Asset Protection programs in assigned markets. These programs include Tier Shrink Reduction Strategy, training and awareness, store audits, investigative initiatives, profit protection, health and safety and budgetary compliance...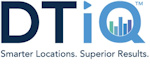 Regional Loss Prevention Auditor
Multiple Locations - posted April 20
The Regional Loss Prevention Auditor (RLPA) is responsible for conducting operational audits and facilitating training meetings in our clients' locations. The audit examines operational controls, loss prevention best practices, and customer service-related opportunities...



Business Manager
Dallas/Fort Worth Area, TX - posted April 6
Sapphire Risk Advisory Group is seeking a Business Manager to work in the company's Dallas-area office in a W2 position and will closely partner with other members of the team to manage projects and communicate with contractors, vendors, and clients...
---

Featured Jobs

---

---

The age of the email has truly changed the way humans communicate both personally and professionally, with emails becoming that fast pitch right down the middle and stinging the catcher's hand when they least expect it, and oftentimes first thing in the morning before you've even had time to drink your first cup of coffee. It has almost become an accepted practice for many to compose their negative or conflicting thoughts about the day's events or conversations and push that send button after everyone has left so they don't have to face the receiver and so that they can almost act innocent the next day as if some imposter sent it the night before. It's almost as if the email world has offered some sort of anonymity to senders, even when it comes from their own address.


Just a Thought,
Gus



(content subject to approval)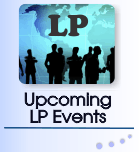 ---

Recruiting?
Get your job e-mailed to everyone... everyday
Post on our Featured Jobs Board!
Not getting the Daily?
Is it ending up in your spam folder?
Please make sure to add d-ddaily@downing-downing.com to your contact list, address book, trusted sender list, and/or company whitelist to ensure you receive our newsletter.
Want to know how? Read Here



36615 Vine Street, Suite 103
Willoughby, OH 44094
440.942.0671
copyright 2009-2019
all rights reserved globally