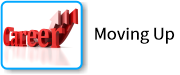 ---
Joseph Biffar, CFE, CFI promoted to Vice President, Asset Protection for Chico's FAS

Joe's been with Chico's FAS for more than 13 years, starting with the company as an LP Analyst and recently serving as Senior Director, Asset Protection. In this newly created role, Joe leads teams responsible for Enterprise Asset Protection, Crisis Management, Corporate Security, Digital Fraud Mitigation, Facilities Mgmt. & HQ Operations. Earlier in his career, he held various corporate security and AP positions, including with Target and Sears Holding. Joe is a Florida State University graduate and an active member of ISMA, ATAP, DSAC, and OSAC. Congratulations, Joe!

See All the Executives 'Moving Up' Here

Submit Your New Corporate Hires/Promotions or New Position

---

---

Summer 2022 Weekend Shooting Analysis
America's Crime & Violence Surge Continues

Another Weekend of Violence in America


860 Shootings - 276 killed - 896 Injured in 15 Big Cities Over Past 7 Weekends
The D&D Daily's Big City Weekend Violence Study - Memorial Day to Labor Day
The Daily's study analyzes weekend shooting data in 15 major U.S. cities from Memorial Day Weekend through Labor Day Weekend 2022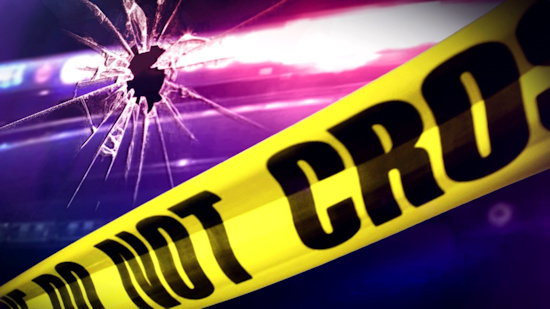 Starting Memorial Day Weekend, the D&D Daily began compiling and analyzing
data from 15 major U.S. cities
to get a snapshot of summer gun violence.
This past weekend, from July 8th through July 10th, there were
96 shootings recorded in these same cities, resulting in 26 deaths and 91 injuries.


The chart below shows the totals for each of the past seven weekends dating back to Memorial Day weekend.

The D&D Daily will continue to track this data throughout the summer to capture the weekend violence trend in our nation's big cities as warm weather typically brings about more crime and violence.

Click here to see the list of incidents per city and follow along each week this summer as this spreadsheet will be updated every Monday. docs.google.com

Read more coverage about America's crime and gun violence epidemic in the section below

---

The U.S. Crime Surge
The Retail Impact

Theft, Burglaries & Murder on the Rise Amid Soaring Inflation
More theft, burglaries and even murders are the unexpected side-effects of rising prices, this criminologist warns

Retailers fear police are now focusing more on violent crime than on burglary and theft.

Soaring inflation threaten to trigger a crime wave, a criminologist says, and your purchases might get caught up along the way. Rosenfeld, who has been researching the link between crime and macroeconomic variables for years, said inflation acts as a much better indicator of crime than unemployment or a recession.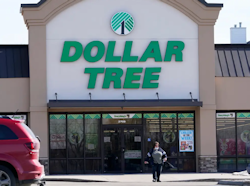 Trading down

Rosenfeld said inflation forces customers to shop at cheaper stores. While some will switch from Target to Dollar Tree, for example, he said that Dollar Tree and Goodwill shoppers will be more susceptible to the black market.

Rosenfeld thinks it's more likely that demand for non-essential illicit goods will rise, as consumers won't have anything left over after spending on food, which is also suffering big price rises. Jason Straczewski of the National Retail Federation told Insider that organized crime had been rising in recent years, even before inflation began soaring.

Crime rates have not yet risen, according to quarterly FBI data, but Rosenfeld expected that to change by the end of this year.

Violent crime fears

More violent crime could also be on the horizon. As the shadow economy grows, so too do the number of disputes that would ordinarily be settled in court. Rosenfeld says with that option gone, violent crime, including murder, can increase. "The work that's been done on violent crime tends to suggest that high levels of inflation really produce reduced sizeable reductions in institutional legitimacy," he says.

"That is the perception on the part of the population, that social institutions are simply not operating properly. And that decline in institutional legitimacy has from a variety of perspectives been linked to increases in violent crime." businessinsider.com

Retailers Reeling from a 'Pandemic of Theft'
Boston, MA: Product locks flood local stores

A "pandemic of theft," one retail security supplier said, has put more and more products behind locks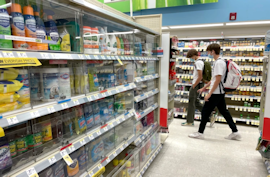 Like many products at retail stores, the $8 toothpaste pack has migrated behind a locked case. The reason, one retail security supplier said, "a pandemic of theft." The uptick in locked cases, Indyme Solutions CEO Joe Budano said, is just retailers' attempt "stem the tide."

"Wet shave products, baby formula, Tide detergent, all types of detergent, skin care products — those are some of the high lift items, and the reason that is, is because they're small, and they're valuable," said Cory Lowe, a senior researcher at the Loss Prevention Research Council.

The products can be easily lifted in high quantities, Lowe said, and easily resold at increasingly-accessible internet outlets at "essentially infinite profit margins."

With the growth in online shopping and particular circumstances of the COVID-19 pandemic, the instances of this kind of "organized retail crime," which can be perpetrated systematically by individuals or large retail gangs, shot up dramatically, especially around urban areas.

After 2020, the National Retail Federation found that 57% of retail organizations reported the pandemic increased the risk of organized retail crime. One Walgreens representative noted it has become "one of the top challenges facing the industry today."

"A lot of retailers have been making big investments, in terms of thousands of cases throughout the organization," said Lowe. "And the reason is because retail theft is something that they otherwise can't do a lot about."

Anti-theft tags, monitoring devices or other measures can only do so much when people are increasingly motivated and organized, Lowe said. And retailers often don't want to force employees to confront potentially armed thieves and risk their safety. bostonherald.com

Taking Anti-Theft Measures to a New Level
Why Aldi's Shoplifting Technique Is Enraging Customers
Shoplifting is on the rise, leading retailers to come up with creative measures for keeping their products secure. Stores are doing anything they can to mitigate the lost revenue. Grocery stores certainly aren't exempt from shoplifting, either, and Aldi has taken matters into its own hands. However, its anti-theft measures are confusing some of its honest shoppers.

Some customers are frustrated with Aldi UK's attempts at preventing theft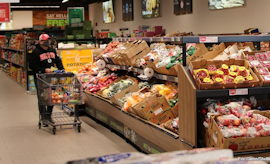 If you've ever picked up an expensive sweater from a store, you might have noticed a security tag that can't be removed by hand. Of course, this is to prevent shoplifting of pricy items. But now, it's a method being used on basic items, such as Aldi cheese. According to The Takeout, Aldi's U.K. stores have started implementing the hefty security tags on food items, including cheese and meat. Photos surfaced on Twitter showing cheese wrapped in a security tag and meat secured in locked plastic boxes. Users responded with total confusion, while some joked that they would "just eat around" the security tags.

Steak stealing has been a problem at Aldi in the past, too, with a Reddit thread from April showing a photo of Aldi's meat department, which had removed steaks from shelves entirely. Customers apparently had to ask a store clerk for help in retrieving a steak due to the rise in shoplifting. One commenter called the loss prevention measure "ridiculous."

It's not just Aldi that's increasing its U.K. security measures, either. Business Insider reports that a Sainsbury's grocery store location in London had "security stickers" attached to everything from toiletries to candy. Though consumers might not appreciate the security tags, stores' hands are tied in terms of balancing customer satisfaction and preventing theft. Other grocery stores are adapting to shoplifting as well, with some stores choosing to implement surcharges to offset the lost money. mashed.com

NYC Under Siege by Retail Thieves
Shoplifters hitting NYC supermarkets with increasingly brazen heists
Shoplifters are hitting supermarket aisles across New York City with increasingly brazen heists — emboldened by soft-on-crime laws that are forcing grocers to take matters into their own hands even as they shell out more cash for security.

Audacious thieves are showing up with reusable shopping bags, backpacks and even empty suitcases and waltzing out with stacks of London broil steaks, armloads of air freshener and dozens of ice cream pints at a time. Some brandish knives or hypodermic needles when confronted, and a few employees have been injured while attempting to thwart the shoplifters, grocers say.

"We have rampant theft in our stores," said Steven Sloan, co-owner of the high-end Morton Williams chain, which has 16 stores, mostly in Manhattan. "We hired uniformed police officers with guns and we've never had to do this before. That has helped to deter the thieves but at a huge cost."

The city's 30 Gristedes and D'Agostino stores have seen a 30% spike in shoplifting year to date compared with the same period last year, according to president Joe Parisi. He blames the increase on the fact that thieves are not typically prosecuted or arrested for stealing less than $1,000 worth of goods.

"If they know they aren't going to jail or they are getting out quickly," Parisi said, "what stops them from stealing?"

Some sophisticated thieves are staking out stores, waiting for the moment when a security guard leaves a post. The pilfered merchandise is resold for a fraction of the cost, sometimes right outside the supermarkets, to passersby or bodegas happy for the five-fingered discount amid record-high inflation.

Petit larceny complaints citywide are up by 43% to 55,876 year to date through July 3, according to NYPD data. In New York, petit larceny — defined as stolen items worth less than $1,000 — is a misdemeanor. nypost.com

DOJ Could Pursue Death Penalty for Buffalo Tops Shooter
Justice Department weighs whether to seek death penalty for Buffalo mass shooter amid racial equity concerns

This course of action would go against the department's current stance on capital punishment following concerns expressed by civil rights groups.



The U.S. Department of Justice (DOJ) is mulling over whether it will seek the death penalty in the federal hate crimes case against the Buffalo suspect accused of murdering 10 African Americans in a racially-motivated mass shooting inside of a local supermarket.

Attorney General Merrick Garland has not officially decided on the death penalty, but the topic has become a conundrum for the nation's top prosecutor. According to The Washington Post, some survivors and victims' families expressed in a private meeting with Garland that they support capital punishment for 18-year-old Payton Gendron.

However, pursuing the death penalty would go against the department's current stance on capital punishment. Last summer, Attorney General Garland announced a moratorium on federal executions. The decision came after racial equity concerns were expressed by civil rights groups following the Trump administration's carrying out 13 executions in his last six months in office, The Post reported. Garland said his office would review the policies of Trump's DOJ before moving forward with any federal executions.

Civil rights leaders have long expressed their opposition to the death penalty because of the disproportionate number of Black and brown inmates on death row, as well as a number of incarcerated people of color being exonerated as a result of DNA evidence proving their innocence. thegrio.com

(Updated) A Partial List of Mass Shootings in the United States in 2022
---

COVID Update

597.6M Vaccinations Given
US: 90.3M Cases - 1M Dead - 85.7M Recovered
Worldwide: 560.8M Cases - 6.3M Dead - 533.8M Recovered


Former Senior Loss Prevention Executive
Know of any fallen LP exec? Let's remember & recognize.
Private Industry Security Guard Deaths: 360
Law Enforcement Officer Deaths: 787
*Red indicates change in total deaths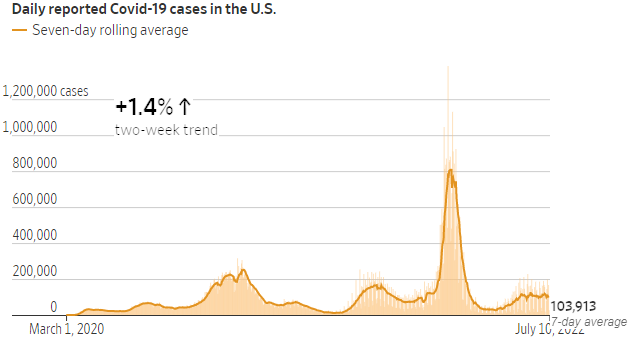 COVID Fueled Self-Checkout Surge
Self-checkout growing even though no one likes it
Despite the fact that both consumers and retailers aren't always happy with self-checkout, it's a trend that is here to stay. Retail analysts say COVID-19 hastened the growth of self-checkout as customers avoided interactions with cashiers. The labor shortage is also responsible for its rise.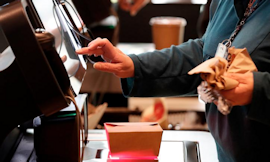 Of shoppers surveyed last year, 67% said they had issues with self-checkout. The service now accounts for 29% of grocery sales. For retailers, self-checkout hasn't saved as much money as anticipated, with the increase in losses due to error or theft.

Still, Walmart, Kroger and Dollar General are pilot testing stores that only offer self-checkout. Retail trends indicate – like it or not – scanning and bagging your own purchases is here to stay and likely to become even more common.

The mixed response led some grocery chains, including Costco, Albertsons and others, to pull out the self-checkout machines they had installed in the mid-2000s.

In the biggest headache for store owners, self-checkout leads to more losses due to error or theft than traditional cashiers. "If you had a retail store where 50% of transactions were through self checkout, losses would be 77% higher" than average, according to Adrian Beck, an emeritus professor at the University of Leicester in the UK who studies retail losses. Customers make honest errors as well as intentionally steal at self-checkout machines.. cnn.com wmbfnews.com

The Return of Masks?
NYC Pushes Indoor Mask Advisory for All as 'Worst' Omicron Strain Fuels 6th Wave

The BA.5 subvariant appears to escape immunity and transmit more easily, leading some to call it the "worst version" of omicron yet

All five boroughs of New York City are back in the CDC's high-risk category for COVID community spread as of the agency's Friday update, a reflection of the increasingly infectious national climate as the "worst version" of omicron yet holds its dominance.

Manhattan, Queens, Brooklyn, the Bronx and Staten Island had all been in the CDC high-risk category for the latter half of May and transitioned to medium risk through June as viral rates and hospital admissions associated with that wave ebbed. The relief was short-lived, though, with all five boroughs now in a heightened state of risk.

That means face masks are recommended for everyone indoors and in public settings, regardless of vaccination status -- again. It comes as some neighborhoods in Manhattan and Queens are seeing 25% positivity rates (again). City health officials renewed their indoor mask advisory on Friday in light of the updated COVID data. nbcnewyork.com

Cases Surge as Pre-Pandemic Activities Resume
Is Covid-19 surging again? Our expert explains how to prepare
An earlier rise in cases this year was driven by the BA.2 Omicron subvariant. Now, the US Centers for Disease Control and Prevention reports that two other subvariants, BA.4 and BA.5, constitute more than 70% of new infections in the country. These subvariants may partially escape the immunity produced by the vaccine and by prior infection, though vaccination still likely protects against severe illness.

These developments are occurring as more people resume travel and other pre-pandemic activities. How should people think about their risk from Covid-19 right now? If they are vaccinated and boosted, are they safe? What about those who recently had Covid-19? What kind of precautions should people take if they still want to avoid Covid-19? And if someone tests positive for the coronavirus, should this person still isolate? cnn.com

China links seven COVID-19 outbreaks to food packaging

Omicron variant may bring second-largest US Covid wave
---

NYC Security Worker Lawsuit - Not Paid for Overtime Hours?
Security giant Allied United faces another wage-violation court battle
A Manhattan security guard has filed a class-action lawsuit against Allied Universal, which provides security guards to retail stores, hospitals and other locations, alleging the company failed to pay proper overtime and keep track of hours worked.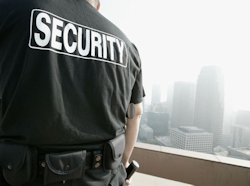 The suit says Allied failed to pay the proper overtime rate when guards worked more than 40 hours in a week. It also alleges Allied required Spencer and other employees to complete tasks outside of their shift without pay, such as loss prevention and escorting people to other locations. Spencer estimated it added two to three hours per week of unpaid work.

As a class action, the suit would allow other security guards who worked for the company in the past six years to participate. The class is seeking back wages for unpaid overtime, plus $250 for each day workers were not provided with an accurate wage statement, bringing the total to $5,000 per worker.

Allied is trying to settle another class-action suit, which was filed in October in a Brooklyn court by two security guards who said the company would "time-shave," underpaying them by small amounts each day.

The company denied all the workers' allegations, according to court records, but the parties have entered into a $5.9 million class-action settlement, with approximately $3.9 million being awarded to eligible workers depending on their hours worked. As the settlement is still awaiting approval from the court, funds have not been paid.

The U.S. Bureau of Labor Statistics estimates there are more than 112,000 security guards in the New York metropolitan area. The average pay currently stands at $20.10 per hour. Private security is a $51.8 billion market in the United States, and it grew 3.3% since 2017, according to research from IBIS World, a business industry research firm. crainsnewyork.com

Retail's Mixed Response to Abortion Ruling
Some Brands Voice Support for Abortion Access as Others Stay Quiet

Marketers say brand values have led to expressions of solidarity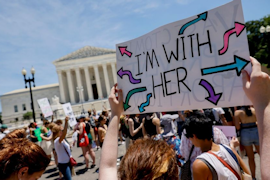 An increasing number of brands are taking a public stance against the Supreme Court decision overturning Roe v. Wade and expressing their support for abortion rights. Many are speaking up after remaining silent when a leaked draft of the Supreme Court opinion in May suggested that such a decision was coming.

Apparel brand J.Crew weighed in the next day, writing on Instagram that the court's decision "puts the health, independence and economic stability of all of us at risk."

More companies have said nothing on the subject, despite the growing expectation that brands weigh in on social issues. Some of those staying quiet have, however, announced policies covering the costs of employee travel for medical services, including abortion.

Some are likely staying quiet to avoid the risk of alienating consumers over a strongly felt issue, marketing experts have said. But others have spoken up, even before the ruling was official. That group includes Levi Strauss & Co., Kering's Gucci, Yelp Inc., Match Group Inc.'s OkCupid, Bumble Inc. and Unilever PLC's Ben & Jerry's.

Other companies have also posted objections to the ruling in social media, including Unilever-owned personal-care brand Dove; makeup company Glossier Inc.; weddings brand Knot Worldwide Inc.; and Madewell, which, like J.Crew, is part of apparel retailer J.Crew Group LLC.

Luxury retail operator NMG Holding Co., which owns brands including Neiman Marcus and Bergdorf Goodman, used its corporate Instagram account to post about supporting female employees' "full and equitable healthcare access" after the leak in May. wsj.com

Massive Price-Fixing Scheme?
Lawsuit accuses 4 largest meat processors of driving up beef prices by conspiring to curb number of slaughtered cattle

The Sysco Corp. filed a lawsuit last month accusing the 4 largest meat processors of fixing prices.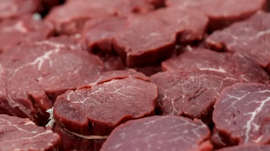 The Sysco Corp. filed a federal lawsuit in Texas last month accusing the world's four largest meat processors of coordinating to fix the price of beef since at least 2015 by curbing the number of slaughtered cattle. It's the latest allegation in a growing number of complaints against the industry giants, which include Tyson Foods, JBS USA, Cargill, and National Beef.

The Associated Press was the first to report on the Sysco lawsuit, which is similar to several other suits that have been filed by grocery stores, ranchers, restaurants, and wholesalers in recent years. Those claims have been stalled in Minnesota federal court since 2020, the outlet reported.

According to the court documents obtained by Insider, the Sysco lawsuit accuses the companies of conspiring together to suppress the number of cattle being killed in an effort to increase profits for meat producers by driving down the price of beef for meat processors while simultaneously boosting beef prices.

The four meat processors named in the suit control more than 80% of the US beef market, according to the suit. The lawsuit cites two anonymous witnesses who previously worked in the meat industry and offered direct evidence they said confirmed accusations of a conspiracy. businessinsider.com

Store Explosion Results in Injuries
Goop store explosion leaves 2 men hospitalized after sustaining severe burns
Two men were hospitalized after catching fire at Gwyneth Paltrow's Goop store in the Hamptons.

One man sustained facial burns and another obtained a large burn on his back and head after a "large explosion and flames" erupted at the lifestyle brand's Sag Harbor, New York location on June 25, according to the East Hampton Star police blotter.

The two men told officers the fire was caused when rubbing alcohol was added to stone candleholders on display for an event, part of a method for melting marshmallows for s'mores that a store manager had seen online, Sag Harbor Village Chief of Police Austin J. McGuire told People. businessinsider.com

Corporate Layoffs Coming?
GameStop fires CFO, reportedly plans layoffs
GameStop has terminated Chief Financial Officer Michael Recupero's employment, effective immediately, according to a securities filing. Recupero started less than a year ago, replacing former CFO Jim Bell amid an executive shakeup engineered by investor and current Chairman Ryan Cohen. Replacing Recupero is current Chief Accounting Officer Diana Saadeh-Jajeh.

GameStop is also prepping corporate layoffs as it continues work on a digital and technological transformation, according to a memo reported on by CNBC and gaming news site Kotaku. GameStop did not immediately respond to a request for comment on the layoffs. retaildive.com

Costco is dominating retail as economy slows
While the rest of retail begins cracking under the weight of consumers pulling back, Costco is proving to be the shining light in the current storm.

Baby formula plant at center of shortages quietly reopened July 1
The Abbott Nutrition plant at the center of the ongoing baby formula shortages in the U.S. restarted operations a week ago, but the company has yet to disclose its reopening to the public.

CVS Is Closing Multiple Stores, Starting July 14

Best Buy shifts to part-timers to serve customers

Woman sues Walmart after employee 'violently' knocked her over with shopping carts


Last week's #1 article --

Mass Shootings Are Surging - No Matter What Data You Analyze
What You Need to Know About the Rise in U.S. Mass Shootings

A high-profile mass shooting at a Chicago suburb's July 4 parade was the nation's fourth in recent weeks.

If it feels like mass shootings have become more frequent, that intuition is correct, according to data analysis by The Marshall Project.

Under one of the most conservative definitions of "mass shootings," in which a gunman slaughters four or more strangers in a public place, the number of these crimes has indeed been climbing in the last few years - and they have higher death tolls, as well. The last five years have seen more mass shootings than any other comparable time span dating back to 1966. themarshallproject.org
---


In Case You Missed It

Prosegur Security Wins Genetec's Signature Brands Partner of the Year Award
Prosegur has received a distinguished award in recognition of its ongoing alliance in the United States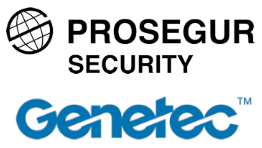 DEERFIELD BEACH, Fla. (May 4, 2022) - Prosegur Security, a global leader in security technology, has been awarded the prestigious 2021 Signature Brands Partner of the Year Award (USA) from international security software company Genetec.

Every year, Genetec honors a select group of partners in an effort to recognize their work across regions and celebrate their close partners worldwide. This is Prosegur's first USA award from Genetec, signaling their strengthening partnership and their ongoing commitment to best serve each other and their customers in the security industry.

With Genetec being a global technology company providing solutions to improve security, operations and intelligence, and Prosegur offering a wide range of security services worldwide, both companies work together to help customers meet their security needs, which include implementing its advanced security software and hardware. Together, in the past year alone, the dual companies saw significant growth in sales and have worked together on several opportunities to provide security resources for organizations across the U.S.

"We are very proud of our partnership with Prosegur and are thrilled to be presenting them with this year's award for USA Signature Brands Partner of the Year," said Scott Thomas, national director of signature brands sales at Genetec. "Prosegur has been instrumental in the tremendous success that we've seen through our work together, and we are delighted to honor them for their hard work, unwavering support and their ability to continuously deliver for customers."

This award reaffirms Prosegur's commitment to collaboration and their joint efforts to better serve their users and provide security resources and solutions to their customers in the United States.

"We are honored to receive this award from Genetec," said Mike Dunn, CTO of Prosegur USA. "Working with the international security software company has not only made us stronger as a company, but it has also given us the unique ability to better understand our customers and grow together as leaders in the security industry. We are honored to work alongside Genetec, today and every day, and are looking forward to many joint efforts to come."

For more information about Prosegur Security, visit https://www.prosegur.us/.
---
CVS' Tech Evolution
CVS Introduces New C-Level Role to Guide Tech Strategy

Tilak Mandadi, formerly of MGM Resorts International, was named chief data, digital and technology officer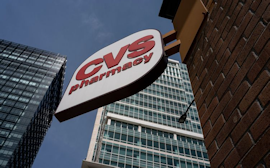 CVS Health Corp. is creating a new senior technology role that will oversee its chief information officer and other tech leaders while focusing on tech strategy and business growth.

Tilak Mandadi, formerly chief strategy, innovation and technology officer at MGM Resorts International, will step into the newly created role of chief data, digital and technology officer on July 25. He will be an executive vice president and report directly to CVS President and Chief Executive Officer Karen Lynch.

Before Mr. Mandadi's appointment, technology leadership at CVS was divided among the president of data and analytics, the chief information security officer, the CIO, the senior vice president of digital engineering and architecture and the SVP of digital products, user experience and operations, each of them reporting to different business leaders.

The creation of the new role is meant to bring those spheres together, eliminate silos and take a more integrated company approach to technology according to Ms. Lynch.

"I look at this as a big opportunity to make the connections across the organization in ways that can really distinguish us and differentiate us with that consumer," Ms. Lynch said, adding that those connections between data, digital and tech leaders will ultimately be able to drive greater personalization for consumers.

"This role suddenly enables the organization to address a lot of opportunities that we probably were not able to take advantage of in the past," Mr. Mandadi said. wsj.com

Data Loss Prevention
Imagination is key to effective data loss prevention
With increased attack surfaces and vulnerabilities in the era of work-from-home, security teams need more than just the right tools to do the job. They need to be able to apply imagination – something Einstein considered even more important than knowledge – to the work carried out with these tools if they are to achieve optimal protection.

Evolving defenses against cyber threats

According to IBM, the average data breach cost in 2021 was $4.24 million, a 10% rise from 2020's findings. Gartner estimates that the worldwide information security market will reach $170.4 billion this year, due in large part to organizations evolving their defenses against cyber threats.


At the epicenter of this is data loss prevention (DLP), a category of tools that inspect content and contextually analyze data in any state. These tools automatically execute responses based on policies and rules set to limit the risk of inadvertent or malicious data exposure or leakage.

Effective DLP is a must-have

A strong DLP suite guards an enterprise's data and helps incident response (IR) teams respond to and mitigate breaches. This is vitally important to the bottom line and reputation of the business, particularly in the era of the EU General Data Protection Regulation (GDPR).

In a post-pandemic world where remote working is the norm, the need for effective DLP has increased significantly. Aside from helping to manage the risk of external threats, DLP can assist SecOps teams with mitigating the risk of insider threats, such as an attacker who has compromised a privileged user account, abused their permissions, and attempted to move data outside the organization.

While there are instances of staff actively leaking data, many data leaks occur due to employees losing sensitive data in public, providing open Internet access to data, or failing to restrict access in line with organizational policies – often genuine mistakes which result from a lack of awareness and training rather than any bad intentions. helpnetsecurity.com

What's Your Cybersecurity Strategy?
Over 70% of Small Businesses Fail to Prioritize Cybersecurity

Despite the rise in threats to businesses, small companies aren't doing enough to protect themselves or their customers.

Cybersecurity threats are a ticking timebomb for many companies, and yet small businesses don't see it as a main budget priority, an exclusive Tech.co report has revealed.

With cyberattacks on the rise and the average cost of an attack in the millions, safeguarding against issues such as data breaches and ransomware should be a number one concern for businesses of all sizes.

Tech.co's research has also shown that some industries are more blind to the threat than others, with the likes of the Hospitality, Wholesale and Retail industries burying their heads in the sand, leaving themselves seriously exposed.

Small Businesses Least Likely to Understand Cybersecurity Threat

Whilst cybersecurity is a hot topic among all companies, regardless of size, it's small companies that are least likely to invest in the tech to protect themselves, despite recognising the risks.

When Tech.co surveyed businesses on the matter, 71% saw cybersecurity as a significant threat to their growth, including 63% of small businesses. And yet despite this, fewer than 30% of small businesses named security as a priority for investment, with financial, productivity, and customer relationship management software considered more important.

This is at odds with medium and large businesses, who were more likely to recognize the threat of cybersecurity to their growth (78% and 83% respectively) and mark it as a top three priority in their budgeting (36% and 43% respectively). tech.co

Counterfeit Tech Equipment
DoJ Charges CEO for Dealing $1B in Fake Cisco Gear

Fraudster allegedly passed off refurbished, modified Cisco equipment as new to hospitals, schools, and even the military.



The US Department of Justice has charged a Florida man for running a massive scheme that sold more than $1 billion in fraudulent Cisco networking equipment to unsuspecting customers.

Onur Aksoy of Miami, Fla., is accused of personally collecting millions off the scam, the DOJ said in a statement. The accused operated a company called "Pro Network Entities" that sold refurbished, rehabbed, and modified Cisco gear imported from China and Hong Kong along with fake yet convincing packaging, labels, and documentation.

The indictment for Aksoy said that victims who purchased the counterfeit hardware included hospitals, schools, government agencies, and the military, who were left with faulty, failing equipment.

The DoJ charged Aksoy with one count of conspiracy to traffic in counterfeit goods and to commit mail and wire fraud; three counts of mail fraud; four counts of wire fraud; and three counts of trafficking in counterfeit goods. darkreading.com

Microsoft Reverses Course on Blocking Office Macros by Default

Pro-Russian cybercriminals briefly DDoS Congress.gov

The context of the interview setting can sometimes cause obstacles for the interviewer, create potential litigation concerns and ultimately increase the resistance of the subject. Although some of the basic guidelines for the "room setup" of an interview may be elementary, truth be told, many interviewers bypass this important part of preparation. With many organizations relying on technology to conduct remote interviews, the oft occurrence of an in-person conversation may cause the interviewer to forget some of these principles.

Read more here
---


Robots Making Amazon Warehouses Less Safe?
Amazon's 'Safe' New Robot Won't Fix Its Worker Injury Problem

The company's warehouses demand a fast pace of workers, and have higher injury rates than at competing firms.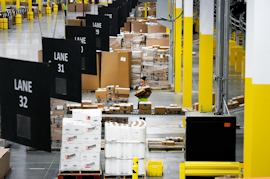 Since Amazon began bringing robots to its warehouses in 2014, company executives have repeatedly claimed that they improve worker safety. But company records obtained by Reveal showed that between 2016 and 2019 serious injuries occurred more often in Amazon warehouses with robots than those without them, suggesting that robots made employees less safe by causing managers to raise performance quotas.

Analysis of filings with the US Occupational Safety and Health Administration (OSHA) by The Washington Post found that in 2020, serious injuries were roughly twice as likely to occur in Amazon warehouses than those run by other companies. A separate analysis of OSHA data by labor union coalition the Strategic Organizing Center found the same pattern for 2021.

Amazon didn't mention that track record late last month when it announced a machine called Proteus, which company officials call their first fully mobile and collaborative robot. Executives again claimed that robots will improve worker safety. Proteus will initially ferry packages around the outbound dock in fulfillment centers, but Amazon wants the robot to one day move items from one side of a warehouse to another, and work directly with humans.

Strategic Organizing Center's health and safety director Eric Frumin says Amazon's promotion of a new robot that avoids running into people is a distraction from the primary causes of injuries in its facilities.

"Amazon has a fabulous capacity for creating new and more glamorous hazards to workers," Frumin says. "Maybe this robot will have some new threat to workers, but I'm more concerned about the complete blindness at the company regarding the hazards they know about." He says those hazards include requiring workers to perform fast and repetitive motions that cause injuries: for example, when loading trucks from floor to ceiling or using manual pallet jacks. wired.com

Amazon Profiting from Counterfeits?
Adore Me's uphill battle against fakes on Amazon

The DTC lingerie company says the e-commerce giant drags its feet because it wants the sales that counterfeiters provide.

A few years ago, Adore Me, like many other popular brands, found that proprietary images of its merchandise were increasingly being featured on Amazon under sometimes misleading seller names like "Adome."

It's not a new problem at Amazon. Counterfeiting there has been a focus of federal regulators and Congress for years. The company has been on the receiving end of warnings from the U.S. Trade Representative more than once, for example. And founder and then-CEO Jeff Bezos was hauled in front of the House Judiciary Committee over the issue in 2020.

That's what played out at Adore Me. Alarmed that other sellers were benefiting from its branding, the decade-old DTC lingerie retailer reached out to the e-commerce giant, via an email system set up for such complaints.

If Amazon did deem the grievance justified it would strike the listings, as seen in a 2019 email exchange between the companies that was viewed by Retail Dive. But those offenders would resurface almost immediately, using the same images and sometimes Adore Me product names, Roy said.

Growing more leery of losing customers to imposters, the brand decided to sell on Amazon itself. Adore Me also hoped that becoming an Amazon seller might elevate its complaints. Yet the brand has been relegated to communicating via Amazon's online Seller Central portal and has been unable to get anyone from Amazon on the phone. Roy calls the process "time consuming, cumbersome and ineffective." retaildive.com

Amazon Hub in Newark Is Canceled After Unions and Local Groups Object

UK: Ecommerce is the Fastest-Growing Channel for Apparel Sales
---
29 Alleged Gang Members in California plead guilty in $1M Fraud Scheme
Toni Coffman, the leader of the scheme, received 13 years and 8 months in prison and was ordered to pay a $861,000 restitution. Coffman and 28 others conspired to defraud victims throughout the state by hacking the credit card terminals and merchant accounts of dozens of medical and dental businesses, officials said. "Criminal activity targeting merchants and consumers not only takes a financial toll on communities, but it endangers public safety," Bonta said in a statement.

"This sentencing should send a powerful message: Criminal activity will not be tolerated in our state and we will hold those participating in illegal activities accountable." The prosecutions come after a multiyear investigation of a series of burglaries tied to a credit card fraud scheme in 13 cities in Northern California, including Walnut Creek, Antioch, San Rafael, and Napa, according to state Department of Justice officials. tag24.com

Cleveland, OH: Man Sentenced to Prison for Leading Conspiracy that Purchased $260,000 Worth of Jewelry Using Stolen Financial Information
Hasan Howard, 23, of Cleveland, was sentenced on Wednesday, July 6, 2022, by U.S. District Judge Sara Lioi to more than six years in prison and ordered to pay $261,319.28 in restitution after he pleaded guilty to leading a conspiracy that bought stolen credit and debit card information from the dark web and used it to purchase expensive watches, chains, jewelry and services at retail locations around Northeast Ohio.

Howard pleaded guilty in March 2022 to conspiracy to commit access device fraud, access device fraud and aggravated identity theft. According to court documents, from September to May 2020, Howard recruited a number of coconspirators in Cleveland and elsewhere, including codefendants Robert Nathaniel Andre Thomas, Tyvione Guthery and Jaelen D. Lattimore, to participate in a scheme that bought stolen credit and debit card information from the dark web and used it to purchase expensive jewelry and services at retail locations around Northeast Ohio. justice.gov

Charleston, SC: Police investigating theft from Gucci store
The Charleston Police Department is working to identify two people accused of stealing thousands of dollars worth of merchandise from a Downtown Charleston Gucci store. According to CPD, the theft happened on July 6 at the store located at The Shops at Charleston Place. Several items with a total value of at least $6,600 were stolen. CPD has released photos of the two suspects as well as the vehicle believed to have been used in the theft. wspa.com

Mission Viejo, CA : 2 Men Arrested For Burglary, $3800 Grand Theft In Mission Viejo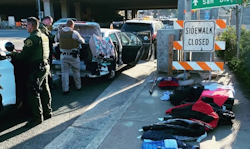 Two men were arrested in Mission Viejo Thursday after reportedly stealing from a local business at the Shops at Mission Viejo, the Orange County Sheriff's Department reported. The two men, who were not identified by authorities, were arrested during a traffic stop late Thursday afternoon. They were arrested for burglary, grand theft, conspiracy and vehicle registration fraud, as well as possession of stolen property, controlled substance and burglary tools, the OCSD reported. patch.com

Bakersfield, CA: leaders address Organized Retail Crime concerns at Valley Plaza Mall
Councilmember Eric Arias says organized retail crime like a recent smash and grab at Valley Plaza Mall in March continues to be an issue. "Typically young people, usually between groups of three to up to 10 folks, who come in at a single time, and just raid a store, take those goodies, with really no concern." According to city police, they've received 516 calls to the Valley Plaza in 2022 alone. At the same time in 2021, they received 490 calls for service. While many of those calls aren't crime related the Bakersfield Police Department says officer responses can "run the gambit from thefts to shootings." turnto23.com

Edmonton, Canada: Thief steals thousands in memorabilia from collectible store
Thousands of dollars worth of merchandise was stolen from a local collectible and sports memorabilia store this week. James Pulliam, Capital City Sports Cards owner, told CTV News he called police at 1 a.m. Thursday after he was notified of the break-in by sensors from his glass display cases. He immediately drove to his store to find shattered glass everywhere and the K9 unit combing the scene. "It was heartbreaking in about every aspect," Pulliam said. "There were a lot of once-in-a-lifetime pieces that I'll never see again." edmonton.ctvnews.ca

St George, UT: 2 in jail after woman bypasses register, exits store pushing full shopping cart
A Las Vegas woman accused of exiting four retailers with merchandise she allegedly didn't pay for is in jail on theft and drug-related charges. She reportedly told officers she was selling the stolen items to provide for her children. stgeorgeutah.com

Clarence, NY: Walmart Shoplifter stopped for $500 theft, arrested by NY State Troopers
---

---

Shootings & Deaths
Milwaukee, WI: Shooting at a grocery store leaves 2 dead and 1 wounded
The shooting happened yesterday morning at the Nuevo Mercado El Rey on South Cesar Chavez Drive after store security personnel chased a man outside for causing a disturbance. The yet unidentified suspect and a 59-year old store security guard got into an exchange of fire in the parking lot that left both dead at the scene. Milwaukee Police investigators say a 41-year old woman got hit in the crossfire and was treated at a hospital for non life threatening injuries. 715newsroom.com

Bakersfield, CA: Man shot, killed at Stine Road dispensary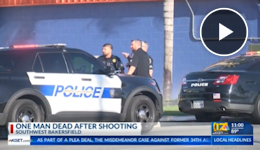 A man was pronounced dead after a shooting at a marijuana dispensary on Stine Road, according to Bakersfield police. Officers and emergency crews were called to a dispensary in the 4800 block of Stine Road at around 5:20 p.m. for a shooting. A Bakersfield police spokesperson told 17 News, officers responded to an initial report of a robbery and shooting at the location. In a release Saturday night, the department said officers found a man inside the dispensary with a gunshot wound. Medical personnel provided treatment to the man, but he was pronounced dead. kget.com

Greenwood County, SC: Man arrested for the murder of a woman found dead inside Upstate restaurant
The Greenwood Police Department says a man has been arrested for the the death of a woman who was found dead inside a restaurant. Officers were called to Uptown Grill on Seaboard Avenue just before 11 p.m. Friday. The Greenwood County coroner says Keyiona Watrice Hill, 29, was found dead inside the restaurant from at least one gunshot wound. Police said Christopher Longshore, 27, was arrested and charged with murder and possession of a weapon during a violent crime. wyff4.com

Houston, TX: One Killed, One Injured in Shooting at Aquarium Restaurant
One man was killed late Thursday in a shooting on the second floor of the restaurant within the Downtown Aquarium in Houston, local police confirmed. A woman was also shot in the leg but survived and was taken to a hospital for treatment. The shooter killed himself at the scene. thedailybeast.com

Shenandoah, TX: Argument between 2 men leads to shooting at Outback Steakhouse
What started as a verbal argument at the bar of an Outback Steakhouse in Shenandoah ended up as a shooting in the parking lot Sunday, officers with the Shenandoah Police Department said. When officers arrived at the scene, they were reportedly alerted about a shooting victim driving a pickup truck with bullet holes that had just arrived at the emergency room of Methodist Hospital. According to investigators, an argument between two men started at the bar and moved into the restaurant parking lot. As one of the men involved in the argument was leaving the parking lot, police said the other man retrieved a pistol and started firing at that man's vehicle. Officers said shell casings filled the parking lot and the man who was shot at was hit with bullets. Police said the victim is in critical condition. click2houston.com

DeKalb County 2 men injured after gunfire erupts at restaurant
Gunfire erupted at a DeKalb County restaurant, injuring two people Sunday night. DeKalb police said officers were called out to CalaBar & Grill at 4144 Redan Road about a person shot. When they got to the restaurant, they found two men who had been shot. Police said the two men are in their 30s. They were both taken to the hospital in serious condition. Police said the suspect was still inside the restaurant when they took him into custody. The suspect will be charged with aggravated assault. sports.yahoo.com

---

Robberies, Incidents & Thefts
Lincoln, NE: Restaurant manager helps woman steal money from business
Lincoln Police responded to Wings and Rings Thursday to investigate the burglary report. Police said the restaurant owner reviewed the security cameras and saw the 35-year-old kitchen manager return to the restaurant after hours, use his keys to get in and disarm the security system. According to police, the worker contacted a 31-year-old friend who went in after he left and removed cash drawers and a bank bag. Police arrested the kitchen manager when he showed up to the restaurant for work. He was lodged in jail for burglary and possession of a controlled substance. 1011now.com

Cincinnati, OH: Police looking for suspect accused of theft, assault at Kroger in Oakley
Cincinnati police are looking for a man accused of assaulting a Kroger employee who attempted to stop him from shoplifting. The suspect has been identified as 57-year-old Ondrea Reed, court documents said. According to police, Reed is accused of stealing about $300 worth of clothes from the Kroger on Marburg Avenue last month. When a loss prevention employee attempted to stop Reed from exiting the store, he shoved her through the exit door, police said. Reed is currently wanted on charges for theft and assault. wlwt.com

South Euclid, OH: SWAT, police respond to shoplifter pulling knife at Walmart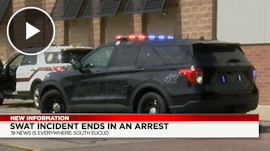 A SWAT team, firefighters and police officers were all present at the South Euclid Walmart on Friday morning. At around 10:45 a.m., South Euclid Police Officers responded to Walmart after an unknown male shoplifter had a knife and threatened a Walmart Loss Prevention Agent that tried to stop him. Moments later, the male suspect fled the store and got into a Shaker Heights Fire Department S.U.V. that was parked outside of the South Euclid Walmart. According to the South Euclid Police Department, officers tried to get the man with the knife out of the vehicle but were unable as he continued to tell officers, "just kill me." South Euclid Police received help from officers from Shaker Heights, University Heights, Cleveland Heights and Euclid, as well as members of the E.D.G.E SWAT Team. Eventually, the officers sprayed Pepperball rounds inside the vehicle, causing the suspect to open the doors. cleveland19.com

Orlando, FL: Gunman in straw hat climbs through Wendy's drive-thru window, steals cash drawer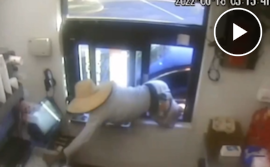 The Orlando Police Department posted surveillance video online showing the events of the robbery on June 18. Police said the incident occurred around 7:50 a.m. that morning, after the suspect pulled up to the drive-thru of the Orlando Wendy's After getting to the window, the man driving the car threatened an employee with a gun. The video shows the employee try to close the window and walk away, but the man climbs through the window and takes the entire cash drawer before driving away. The suspect had still not been apprehended as of this week, Orlando police said on Facebook. kfor.com

Columbus, OH: Man Robs Macy's Store At Gunpoint

Mountain View, CA: Hate crime reported after suspect punches man in face at Dollar Tree

---
| | |
| --- | --- |
| | Michael A. Fortune, PCI, CFE, CFI promoted to Regional Loss Prevention Manager - East for Sportsman's Warehouse |
Submit Your New Hires/Promotions
or New Position
See all the Industry Movement
---




Feature Your Job Here For 30 Days -
70% Aren't On The Boards
Post your job listing
---
Featured Job Spotlights
An Industry Obligation - Staffing
'Best in Class' Teams

Every one has a role to play in building an industry.
Filled your job? Any good candidates left over?
Help your colleagues – your industry - Build 'Best in Class' teams.

Refer the Best & Build the Best
Quality – Diversity – Industry Obligation

---

VP, Asset Protection & Retail Operations
Washington, D.C. - posted April 29
The candidate will oversee the development of innovative strategies, programs and solution which help retailers mitigate loss and reduce total retail risk; Direct oversight of the NRF Loss Prevention Council and Retail Operations Council...



National Account Sales Executive
Remote Opportunity - posted May 31
Interface is seeking a talented National Account Sales Executive to join our diverse, highly motivated sales team.  This individual will propose, advance the sales process, close and support the sale of our managed Access Control, Intrusion & Interactive Alarm monitoring portfolio, IP video products, and industry leading Business Intelligence solutions with a focus on the large, multi-site U.S. businesses and targeted verticals...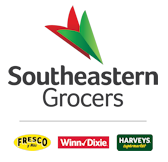 Region AP Manager (Florida - Treasure Coast Market)
Jacksonville, FL - posted June 17
Responsible for managing asset protection programs designed to minimize shrink, associate and customer liability accidents, bad check and cash loss, and safety incidents for stores within assigned region. This position will develop the framework for the groups' response to critical incidents, investigative needs, safety concerns and regulatory agency visits...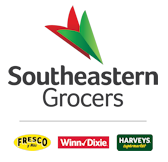 Regional Safety Manager – South Florida Region
Jacksonville, FL - posted June 17
This position will manage the safety program for an assigned group of stores that is designed to minimize associate and customer accidents. This includes reviewing and recommending loss control strategies, ensuring program conformance to applicable laws and regulations, preparing required reports, and monitoring and evaluating the program activities in stores...



Corporate Risk Manager
Seattle, WA / Tacoma, WA / Portland, OR - posted June 14
Summary of Role and Responsibilities: A proactive approach to preventing losses/injuries, whether to our employees, third parties, or customer's valuables. They include but are not limited to cash in transit, auto losses, or injuries....



Corporate Risk Manager
San Diego, CA / Los Angeles, CA / Ontario, CA
- posted June 10
Summary of Role and Responsibilities: A proactive approach to preventing losses/injuries, whether to our employees, third parties, or customer's valuables. They include but are not limited to cash in transit, auto losses, or injuries....



Corporate Risk Manager
Atlanta, GA / Birmingham, AL - posted June 10
Summary of Role and Responsibilities: A proactive approach to preventing losses/injuries, whether to our employees, third parties, or customer's valuables. They include but are not limited to cash in transit, auto losses, or injuries....



Physical Security Operations Center Leader
Columbia, MD - posted June 8
The primary purpose of this role is to partner, lead and manage a Central Station/Physical Security Operations Center driving operational execution and enhancements to ensure effectiveness and a positive customer experience. This individual is also responsible for leading a team of operators providing professional and accurate responses...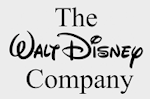 Senior Manager, Asset Protection
Orlando, FL - posted May 13
You will lead and manage NA processes and programs to protect company assets, people and brand. Our mission for this role is to provide an operational focus on workplace and physical security programs, profit protection and investigations. You will report to the Consumer Products, Games and Publishing Executive Director, Global AP and Safety...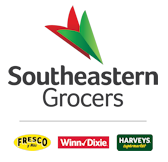 Region Asset Protection Manager–Southwest Florida
Fort Myers, FL - posted May 12
Responsible for managing asset protection programs designed to minimize shrink, associate and customer liability accidents, bad check and cash loss, and safety incidents for stores within assigned region. This position will develop the framework for the groups' response to critical incidents, investigative needs, safety concerns and regulatory agency visits...



Loss Prevention Specialists (Store Detective)
Albany, NY; Hyannis, MA; Burlington, VT; Hartford, CT
- posted May 6
Detect and respond to external theft and fraud by working undercover within the store(s) you are assigned to. Working as a team with store management and associates in combating loss in the store(s). Developing and analyzing external theft trends, utilizing information in company reports and information gathered from store management and associates...

Retail Asset Protection Associate
Medford, MA; Brockton, MA; East Springfield, MA
- posted May 6
The Asset Protection Greeter role is responsible for greeting all customers as they enter the store, ensuring that customers see the Company's commitment to provide a safe and secure shopping environment, as well as deterring theft, shoplifting, or other dishonest activities...



Loss Prevention Supply Chain Manager
Fresno, CA - posted April 25
The Loss Prevention Manager, Supply Chain (LPMSC) drives shrink improvement and profit protection activities for an assigned distribution center (DC), its in-bound and outbound shipping networks and its third party pooling centers...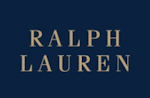 Asset Protection Lead (Regional), Atlanta/Carolinas
Atlanta/Charlotte - posted April 22
Responsible for the protection of company assets and mitigation of risk. Effectively communicates, trains, implements, and monitors all aspects of Asset Protection programs in assigned markets. These programs include Tier Shrink Reduction Strategy, training and awareness, store audits, investigative initiatives, profit protection, health and safety and budgetary compliance...



Regional LP Manager
Pacific Northwest - posted April 22
Minimize losses to the business, improve profitability and provide dedicated support to the field and all field personnel, focusing on external theft, internal theft, systems and administrating training and P&P compliance, stocktaking processing and analysis...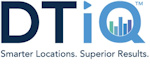 Regional Loss Prevention Auditor
Multiple Locations - posted April 20
The Regional Loss Prevention Auditor (RLPA) is responsible for conducting operational audits and facilitating training meetings in our clients' locations. The audit examines operational controls, loss prevention best practices, and customer service-related opportunities...



Business Manager
Dallas/Fort Worth Area, TX - posted April 6
Sapphire Risk Advisory Group is seeking a Business Manager to work in the company's Dallas-area office in a W2 position and will closely partner with other members of the team to manage projects and communicate with contractors, vendors, and clients...
---

Featured Jobs

---

---

In preparing for any interview or meeting, I would suggest that, not only do you educate yourself about the potential employer, but that you study their competitor as well, because not only do these executives know their business, the good ones will know their competitors business even better. And if you show them you've taken the time to really learn their business and the number one thing that impacts them beyond the customer which is their competitor, then they'll be impressed that you went to that effort. And at the end of the day you'll learn an entire channel of trade.


Just a Thought,
Gus



(content subject to approval)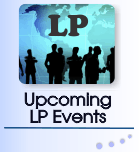 ---

Recruiting?
Get your job e-mailed to everyone... everyday
Post on our Featured Jobs Board!
Not getting the Daily?
Is it ending up in your spam folder?
Please make sure to add d-ddaily@downing-downing.com to your contact list, address book, trusted sender list, and/or company whitelist to ensure you receive our newsletter.
Want to know how? Read Here



36615 Vine Street, Suite 103
Willoughby, OH 44094
440.942.0671
copyright 2009-2019
all rights reserved globally