---

NRF Retail Converge Continues

NRF Retail Converge: Day 3 Highlights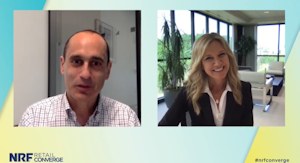 Strengthening store sentiment and focusing on emotional health

NRF Retail Converge continues this week with sessions featuring leaders from retailers across the industry. Check out the recap below and join the virtual event through Friday, June 25 to learn from more retail experts.

Sam's Club is positioning its stores as showrooms with member experience at the center, said President and CEO Kath McLay in a discussion with Rodney Sides, global leader of Deloitte insights and vice chairman, US retail and distribution Leader at Deloitte LLP. Tech tools like Sam's Club's app create value for members by memorizing purchase history, reminding them of items they need to repurchase and recommending new items.

Kohl's CEO Michelle Gass discussed the value of the store now and what the Kohl's store of the future will look like. "For us, the stores are key, we are thinking about them differently. They are an omnichannel hub," said Gass. Gass also disclosed the retailer's appeal that attracted partnerships like Sephora, Amazon and other retail partners.

When Mark Tritton became Bed Bath & Beyond President and CEO, the customer was not at the center of company strategy. That has since changed as the retailer improved messaging and presentation, store layout, simplified checkout and more. Read full recap here


More Highlights from NRF Retail Converge



● NRF Retail Converge: Day 1 Highlights

● NRF Retail Converge: Day 2 Highlights

● Bed Bath & Beyond transforms from the inside out

● Sam's Club CEO: Changing in a changing world

---

Violence, Crime & Protests

San Francisco DA Announces Partnership to Combat Retail Theft
District Attorney's Office Files Charges in Shoplifting Cases & Announces Partnership to Combat Retail Theft in San Francisco


SAN FRANCISCO - San Francisco District Attorney Chesa Boudin announced the filing of 15 charges against Jean Lugo Romero, who is alleged to be the individual depicted in a widely-circulated video of a shoplifting at a San Francisco Walgreens last week.

In addition to charges in connection with that incident, the District Attorney's Office is charging Lugo Romero in connection with seven other shoplifting-related incidents, all of which occurred between May 11 and June 19, 2021.

"Local businesses and neighborhood stores are the backbone of our community, and we are working to protect San Francisco stores and consumers," said San Francisco District Attorney Boudin. "In addition to our prosecutions, our office is engaged in numerous strategic partnerships, dismantling the criminal networks that make these crimes profitable."

One such partnership is the ongoing relationship with ALTO, an international organization that coordinates the loss prevention efforts of retailers, police, and prosecutors, which has been working with the San Francisco District Attorney's Office to address retail theft in San Francisco. When a retail crime occurs, ALTO assists retailers in filing police reports and gathering evidence. ALTO tracks cases through the prosecution process, working with prosecutors to ensure they have the evidence they need to hold those who commit these crimes accountable. ALTO's approach combines strong reporting, deterrent marketing, community engagement, and accountability to change criminal behaviors.



ALTO representatives have praised the responsiveness of the San Francisco District Attorney's Office in combating retail thefts and supporting the stores affected by it. "We commend the San Francisco District Attorney's Office for its proactive approach to retail theft cases," said Ray Adams, COO for ALTO USA. Read more here

Biden's Anti-Crime Strategy Calls for More Police Funding
Biden Calls for Using Covid-19 Aid to Address Rise in Violent Crime

President laid out his crime-prevention strategy as Republicans seek to tie increase in crime to calls for cuts to police departments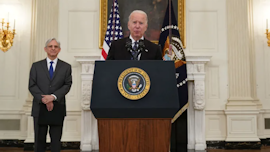 President Biden laid out his crime-prevention strategy Wednesday amid a rise in gun violence in many cities, as Republicans seek to tie the increase in crime to calls for cuts to police departments.

Mr. Biden emphasized that state and local officials in areas experiencing surges in gun violence can use $350 billion in Covid-19 relief funding to hire more law-enforcement personnel, even if it raises the total number beyond its pre-pandemic level.

They also can use that money to invest in programs that try to identify and mediate potentially violent conflicts. The administration will work with 14 cities, including Atlanta, Baltimore and Detroit, that are increasing investments in such programs, known as community violence intervention.

"It means more police officers, more nurses, more counselors, more social workers or community violence interrupters to help resolve issues before they escalate into crimes," Mr. Biden said.

Biden also renewed calls for Congress to pass comprehensive gun legislation as two relevant loophole-closing bills sit in legislative limbo; like the fate of many Biden-supported bills, they seem destined to fail due to lack of any Republican support.

"I've been at this a long time," said Biden, who was accompanied by Attorney General Merrick Garland. "There are things we know that work to reduce gun violence and violent crime: background checks for purchasing a firearm are important; [a] ban on assault weapons and high capacity magazines; community policing programs that keep neighborhoods safe and keep folks out of trouble. These efforts work, they save lives."

The White House is seeking to address a number of issues through a flurry of executive orders, from cutting off the flow of illegally sold firearms, to expanding summer programs, and notably by using a chunk of coronavirus relief money for localities and municipalities to allot to police departments. wsj.com news.yahoo.com

Cops Caught Between Community Outrage & Violent Crime Surge
Can Police Cope With the Surge in Violent Crime?
The surge in violent crime has thrust the nation's police chiefs into the middle of an uncomfortable debate between those demanding a radical overhaul of policing and those calling for a return to stricter, hardline law enforcement.

And the debate threatens to undermine efforts to address the reasons for the surge, police chiefs of four major cities reeling from the violent crime increase warned Tuesday.

PERF invited Shields and the police chiefs of New York City, Portland, Ore., and Baton Rouge, La., to discuss how they were coping with spikes in homicides over the past 18 months, ranging between 40 percent and 60 per cent, and in some cases as high as 90 percent.

In often devastatingly frank comments, the chiefs said they felt caught between community outrage over police misconduct and the anger of rank-and-file cops who felt undercut by reform politicians and prosecutors.

"Officers are afraid they're going to be hung out to dry," said Shields, who acknowledged that "proactive" policing in her city effectively stopped in the wake of community-wide outrage following the police shooting of Breonna Taylor during a botched raid on her Louisville apartment in March 2020.

The chiefs said much of the recent growth in violent crime was concentrated in a few neighborhoods in their cities where there was an increase in illegal firearms, fueled in particular by local gang feuds and drug trafficking. But he also added that addressing the problem was complicated by recent justice reforms passed in the state legislature, as well as the paralysis of the court system during the pandemic.

According to the Major Cities Chiefs Association, homicides rose overall by more than 32 percent in 66 major cities from 2019 to 2020. Aggravated assaults were also up 15 percent, while many non-violent offenses, with the exception of car theft, have gone down.

New York City registered a 97 percent increase in shooting incidents and a 44 percent increase in homicides in 2020, compared to the previous year.

However, criminologists say statistics do not support any connection between bail reform and rising violent crime. According to NYPD data, only one person released due to the bail reform legislation was charged with a shooting, of the 528 recorded between January and June 2020. thecrimereport.org

Mall Shooting Triggers More Security Training in Atlanta
Atlanta, GA: Local private security companies training up employees after Lenox Square Mall shooting
Several local private security companies are preparing their employees for firearms training after a security guard was shot outside of Lenox Square Mall just over a week ago.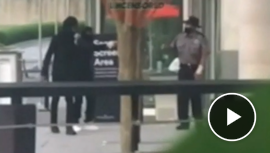 Owners of many of these companies told Channel 2′s Michael Seiden they were shaken by what happened, but were determined to make sure their employees are getting the best training, so they can protect themselves and others if they ever found themselves in a similar situation.

Police say two 15-year-old suspects were trying to break into the Apple store inside the mall when one of them opened fire on the security guard, wounding him in the chest and stomach. As of Monday evening, Godjuhn Green, an employee of Allied Universal, is still in critical condition as the community continues to rally around him.

Parris Brooks is the CEO of Gridiron Protection Agency, which has been providing security to celebrities, executives and residential and commercial properties since 2016. He says this brazen act of violence has not only left him and his employees shaken, but many clients as well.

Brooks is now requiring all his officers to undergo monthly training, including firearms for those who want to carry while on the job.

Representatives with Lenox Square Mall released a statement Monday saying, in part, "We cannot find words strong enough to condemn this violent and unprovoked action against a valued member of our security team who was providing after-hours patrol outside the mall." wsbtv.com

No More Low-Level Traffic Stops & Searches?
Portland Police Change Traffic Stop and Search Procedures

Police in Portland are being advised to no longer pursue drivers for low-level traffic infractions unless related to an immediate safety threat.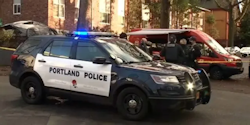 Police in Oregon's largest city are being advised to no longer pursue low-level traffic infractions — including expired plates and broken headlights — unless related to an immediate safety threat, Portland Mayor Ted Wheeler announced Tuesday.

In addition, if police do stop a driver they must receive recorded consent before searching the vehicle and clearly inform the person they have the right to refuse.

Wheeler said both changes are an attempt to refocus on immediate threats and are also occurring in response to data showing a disproportionate impact on Black drivers for traffic stops and vehicle searches. While 6% of Portlanders are Black, he said they account for 18% of traffic stops in the city.

Portland is not the first large city to make such a move regarding traffic stops. Oakland, California, has had a similar policy for the last several years.

Portland Police Chief Chuck Lovell said while officers are being directed to halt pulling drivers over for low-level traffic violations, they will still use their judgment if the violation is an immediate threat.

For example, a car driving at night without lights, although a minor infraction, would be considered an immediate safety issue and could be pulled over. usnews.com

Violent Crime Rates Are Surging. What Can Be Done To Reverse The Trend?

San Francisco confronts surging crime as it tries to bounce back from Covid

Baltimore's Mayor Is One Of Many Battling A Spike In Violent Crime

Gun violence tests limits of urban crime prevention groups

---

COVID Update

319.8M Vaccinations Given
US: 34.4M Cases - 618.2K Dead - 28.8M Recovered
Worldwide: 180.4M Cases - 3.9M Dead - 165.1M Recovered

Former Senior Loss Prevention Executive
Know of any fallen LP exec? Let's remember & recognize.

Private Industry Security Guard Deaths: 279
Law Enforcement Officer Deaths: 311
*Red indicates change in total deaths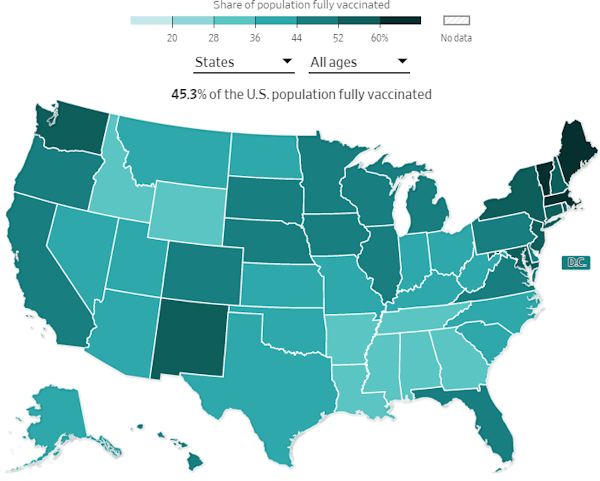 Another Wave Coming as Vaccinations Lag?
Covid cases will rise in the fall as delta variant spreads, epidemiologist warns
New Covid-19 infections in the U.S. will tick higher this fall as the highly contagious delta variant spreads, epidemiologist Dr. Anne Rimoin warned Wednesday.

"This variant, the delta variant, is 60% more infectious than the alpha variant, so that just shows you, that if you have the same contact with somebody that you had previously who has Covid, and you're not vaccinated, you are at substantial risk of getting infected," Rimoin, a professor of epidemiology at the UCLA School of Public Health, told CNBC's "The News with Shepard Smith."

"It's a much more serious game now," Rimoin said.

The delta Covid variant accounts for roughly 1 of 5 new cases in the U.S. Those numbers doubled in just a few weeks. Health experts, including Dr. Anthony Fauci and Centers for Disease Control and Prevention Director Dr. Rochelle Walensky, expect the delta variant to become the dominant strain in the U.S. cnbc.com

The Post-Pandemic Retail Theme Park Model
What Retailers can Learn from Theme Parks in the Wake of COVID-19
According to a recent Raydiant survey, 46% of customers still prefer to shop in-store, but 48% have replaced products they typically buy at physical stores for online competitor alternatives. This indicates an enduring demand for physical stores, but the reshuffling of brand loyalty can be concerning to established brands — and conversely, a boon for entrepreneurs who have a renewed opportunity to obtain market share.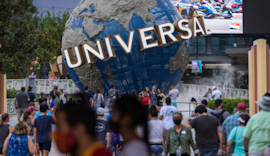 Regardless of which side you land on, post-COVID-19 retail environments must return to a focus on entertainment, discovery and brand building, instead of thinking from a purely transactional standpoint. This is not a new concept, but one that is more important now than ever before.

What Defines a Retail Experience?
When people think of creating an experience in retail, their mind likely gravitates toward the big-budget immersive investments you might expect from Nike, Bass Pro Shops and other established multichannel brands. These are great examples of experiential retail, but with resource and capital investment limited to a choice few.

However, experiences like Build-a-Bear prove a simple idea can drive traffic and increase spending because of the personal connections that are created in the making of a new best friend. Outlet centers are also a form of experience, albeit one more reserved and price-driven compared with the theme park retail model. People still need to drive longer distances to them, and they plan their day around the excitement of getting great deals on top-shelf items.

Outlet centers, which historically tend to be outdoors (great for COVID-19), can build on the concept by mapping out events and other activities that make them even more of a destination than before. This requires a coordinated approach between the real estate developer and the brands themselves to deliver entertainment concepts that mesh together. retailtouchpoints.com

Businesses Blowing off OSHA Fines
Calif. issued millions in COVID fines. Employers have paid almost none of them
Six months into the pandemic, California's workplace safety agency tried to send an ominous message about COVID-19 safety to business owners: "We're watching."

By April 2021, inspectors with California's Division of Occupational Safety and Health, better known as Cal-OSHA, had ordered roughly $4.6 million in fines for wrongdoing related to the COVID-19 in some 200 workplaces.

But behind the scenes at the state's workplace safety agency, California employers and their lawyers have filed an onslaught of appeals, delayed paying their fines and sought deals to pay next to nothing, a Sacramento Bee review of Cal-OSHA fines and payment data found.

Violations generally fell into three categories: failing to maintain proper safety and training plans, lacking protective equipment such as masks or plexiglass barriers, and blowing past deadlines to inform regulators of coronavirus deaths — if they did so at all.

Worker advocates say bad actors faced no true consequences from the state of California for killing people or making them sick. Some have sued the employers. The lack of enforcement also allowed alleged wrongdoing to continue long after a violation was first reported, they say. sacbee.com

The Delta Variant Is a Grave Danger to the Unvaccinated

Covid-19 Vaccines Boost Rite Aid Sales

---

The Fine Line of Security's Role as a Deterrent
How People Process and Technology Influence Response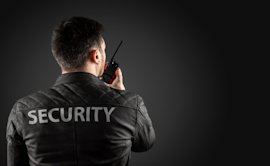 In recent news, there has been a growing trend of retail location shoplifting. The epicenter of this has been around pharmacies (CVS, Walgreens) in the San Francisco Bay Area. Proposition 47 has made any theft of under $950 considered a misdemeanor of petty theft, and criminals are taking advantage of this at scale. One such incident in particular has made headlines, with a brazen shoplifter stealing merchandise while a security guard observed and videotaped the incident. In the video, the guard is seen attempting - without success - to grab the thief's bag as they escape on a bicycle they brought into the store.

The optics of this incident are not very good for the officer. However, the security officer was likely executing his job duties well according to his training. This is an important aspect of physical security training that deserves a closer look.

Security Officers Are Trained to Minimize Risk at All Times

For most security organizations, there are policies and procedures in place to handle loss prevention in retail environments. There is a risk assessment that organizations must make in these situations; one that weighs the cost of goods stolen with the human cost of escalating a situation.

Security organizations train their team to "observe and report" when there is a potential situation. They are trained to practice situational awareness and understand the risks of intervention beyond what is considered acceptable. In other cases, the security team must follow the policy of the retail organization they are protecting. Oftentimes, the retail organization's policy will prohibit any employee – whether they are directly employed or contracted – to engage with a shoplifter. Leveraging a risk-based approach here matters immensely.

Security Officers as a Deterrent: A Role Currently Challenged

More and more criminals are becoming brazen in their attempts in retail establishments, to the point at which certain metro areas, such as San Francisco, have three times more security than anywhere else in the country. Combine this with new laws and pandemic-related demand, and the security officer's role as a deterrent becomes more challenging than ever.

How People, Process and Technology are Influence the Response of Security

This is a fine line that security officers have to walk in these challenging times. It is a common, emotional response to want to see authority figures "take down" a criminal in these situations, and when they don't the reaction is often visceral. However, having proper situational awareness and balancing risk over the perceived reward is important to understand. People, processes and technology all play a part in the security role.

Will the Security Role Change Going Forward? securitymagazine.com

LAPD Officers Under Investigation for Ties to Amazon Ring
LAPD launches investigation into officers' relationship with Ring
The Los Angeles Police Department has launched an internal investigation into its officers' communications with the Amazon-owned security company Ring, after a Times report revealed the camera maker provided at least 100 officers free devices or discounts and encouraged them to promote the products to colleagues and members of the community.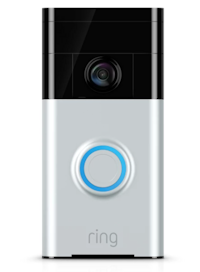 LAPD Chief Michel Moore said at a Los Angeles Police Commission meeting Tuesday that the investigation by the department's Professional Standards Bureau would seek to "determine whether any of the communications violated department policy and any actions of our personnel violated department policy."

Moore said he recognizes that officers' relationship with Ring is a matter of public interest and that agency rules prohibit personnel from placing themselves in a "position of compromise by soliciting or accepting a gratuity."

After examining the last 10 years of complaints Moore said the LAPD identified seven conflicts that were reported that involve officers accepting gratuities. One of those complaints pertained to Ring.

More than 60 officers in a single station accepted offers for one or more of Ring's cameras, amounting to at least $10,000 in free merchandise, emails show.

As Ring's cameras gained popularity among consumers, the company provided police access to a growing network of surveillance devices with less red tape than typical means of obtaining video evidence. A Ring spokesperson previously told The Times the company stopped providing freebies and discounts to law enforcement officials and ended its policies of "encouraging police to promote" its products in 2019. latimes.com

Retail Wage Wars
Wage hikes at companies like Amazon, Chipotle & McDonald's are likely a one-off boost
Amazon, Under Armour, Chipotle, and McDonald's raised their starting wages through the spring, and in May, overall wage growth accelerated to its fastest rate since the 1980s as businesses scrambled to attract workers.

But don't count on it being a revolutionary jump in worker power, at least not according to Oxford Economics, whose chief US economist, Gregory Daco, wrote on Wednesday that the recent wave of wage hikes is most likely a one-off.

"While lower-paying jobs are getting unprecedented wage growth, we believe this reflects a one-time releveling of low wages rather than a permanent shift in workers' bargaining power," he said.

It's also unlikely that businesses will factor higher inflation into their 2022 wage-setting plans, Daco added. Unless stronger productivity and higher profits spur a rethink, businesses are likely to stick to the status quo seen before the pandemic, the economist said. businessinsider.com

Cutting Through NYC's Retail Red Tape
It's Expensive to Open Stores in NYC. Help is Here.

Retail clothing brands provide the merchandise and these companies do the rest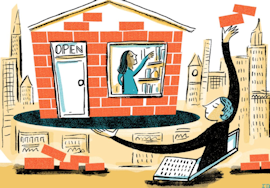 When Matt Scanlan, chief executive of New York City-based women's clothing company Something Navy opened a Manhattan store earlier this month, he didn't mess with any of those daunting tasks.

Instead, he partnered with Leap, a New York-based company that provides just about everything needed to open and operate a store. You provide the merchandise, Leap pretty much does the rest.

It was Leap that located and signed the lease on Something Navy's storefront at the corner of Madison Avenue and East 80th Street, renovated the space, designed the layout and installed the fixtures. The checkout system is provided by Leap, along with the data-analytics system. Shoppers have no idea that the stores's salespeople are all hired, trained and employed by Leap.

Something Navy is just one of a growing number of local clothing brands working with Leap to open storefronts in New York City. And it isn't just for the company's bricks-and-mortar expertise. It costs a lot to open even a small store in Manhattan—$150,000 minimum for a reasonably well-trafficked location—and Leap bears most of the upfront costs. wsj.com

FedEx Suspended Service for 1,400 Freight Customers to Ease Congestion

Apple opens its newest flagship store in downtown LA

Subway disputes DNA testing results for its tuna sandwiches

---

Senior LP & AP Jobs Market
Director of Asset Protection job posted for Belk in Charlotte, NC

The Director of Asset Protection is responsible for administering and driving the asset protection and awareness programs across Belk. The Director of Asset Protection is accountable for ensuring the company meets or exceeds the overall store shortage and profitability objectives. This Leader will strategically build and implement programs that increase profitability through strong partnerships across the company. This individual works in an independent manner and drives results through both non-Asset Protection Leadership and the Asset Protection team which address investigations and all shortage and safety related issues. belkcareers.com

---
---


Gus Downing's Exclusive Interview with Rex Gillette, VP Retail Sales, ADT

Discussing ADT Commercial's expansion into the EAS market.

(This week's focus - Part 4 of 4)
Missed Part I? Read it Here | Missed Part II? Read it Here
Missed Part III? Read it Here

Gus: Rex is there anything else you'd like to add for the retailers?

Rex: Our team has been serving the security, fire, and life safety needs of retailers for decades. Adding EAS to our portfolio expands our offerings to include a significant tool in the fight to increase profitability in these challenging time that many retail companies are experiencing. Whether looking for an alternate supplier for EAS or expanding their existing product protection program, ADT Commercial is here to serve retailers' needs.
---
ADT Commercial EAS systems and accessories
As a premier provider of EAS in the United States, our 58 kHz AM systems are designed to help protect your locations from shrink. We make it easy to switch providers, and our onboarding process is predictable, dependable and painless. If you're looking to increase coverage of merchandise in current locations or are in search of a new EAS provider, we are ready to serve your needs.
Solutions portfolio:
Visible and concealed EAS systems with detection coverage for openings ranging from three or six-foot doors to wide exits found in many storefronts

Reusable security tags and disposable labels

Tag detachers and label deactivators

Specialty tags for hard-to-protect merchandise

Shoes

Sporting goods such as bats, golf clubs, fishing poles

Liquor bottles

Eyewear

Alarming tags

Lanyard-based tags

Ink-based tags

Bandit II IR tags

Security tags for boxed goods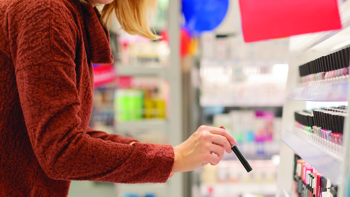 You can still profit from consumer impulse buys while helping to ensure that you are protected from shoplifting attempts.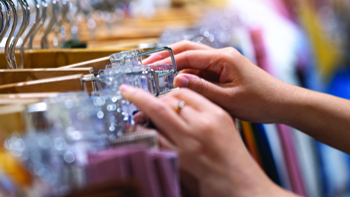 EAS systems can help minimize crimes of opportunity and create a more secure environment for sales associates and customers.

Click here to learn more about the solutions ADT Commercial offers to help manage your organization's risks


---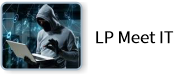 ---

Multi-Nation 'Joint Cyber Unit'
EU to launch rapid response cybersecurity team

Barrage of cyberattacks pushes EU to pool powers to fight hackers.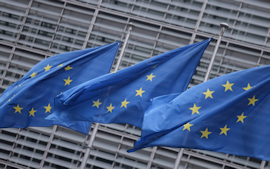 The European Commission will present its plan on Wednesday to set up what it calls the "Joint Cyber Unit," which would allow national capitals hit by cyberattacks to ask for help from other countries and the EU, including through rapid response teams that can swoop in and fight off hackers in real time, according to the draft.

A spate of cyberattacks have wreaked havoc on the Continent, leading to concerns that Europe cannot defend itself or its trade secrets against adversaries. The EU's plan aims to help countries fight back against increasingly sophisticated and brash attacks by pooling national governments' cybersecurity powers.

The plan would also set up a platform for cybercrime police, cyber agencies, diplomats, military services and cybersecurity firms to coordinate responses and share resources. And it would prepare regular threat reports, prepare and test crisis response plans and set up information-sharing agreements between authorities and private cybersecurity firms.

The Commission first promised to set up a Joint Cyber Unit in 2019 to stop the cyberattacks that have compromised EU institutions, agencies, national ministries and departments, and leading European companies and organizations.

But the plan took many months to finalize because the EU doesn't have competence over national security, and EU countries have been hesitant to give away control over it.

The unit would also coordinate existing work between cyber agencies and authorities across the bloc. A group of EU countries have already created joint cyber response teams under the EU's defense cooperation scheme. Cybersecurity agencies have worked together on policies to protect elections and 5G infrastructure, and cybercrime police from across the Continent cooperate on investigations at the European Cybercrime Centre.

The Commission hopes the unit is fully operational by the end of 2022, and that Europe's cybersecurity industry is involved in the operations by the first half of 2023, according to the plan. politico.eu

Remote Work Directing Resources Away from Cybersecurity?
IT leaders say cybersecurity funding being wasted on remote work support

JumpCloud gained insights from surveying 401 IT decision-makers.

IT leaders are taking issue with the amount of cybersecurity money their organizations are spending to support remote work, according to a new survey from JumpCloud.

On Wednesday, the company released the findings of its 2021 State of the SME IT Admin Report, which featured the responses of 401 IT decision-makers at small and medium-sized enterprises from April. Those surveyed include managers, directors, vice presidents, and executives.

More than 60% of respondents said their enterprise was paying "for more tooling than they need" to manage user identities, while another 56% said too much was being spent on enabling remote work.

Respondents were more split on the top concerns, with 39% referencing software vulnerabilities, 37% expressing concern about reused usernames and passwords and 36% mentioning unsecured networks. Another 29% said device theft was also a concern.

Nearly one-fourth of all respondents said their organization was adopting a Zero Trust security approach, and 33% said they were in the process of incorporating it. MFA is also popular among respondents, with 53% saying they require MFA across everything.

Much of the study focused on employees who are now using both personal and work devices while also accessing company resources from devices outside of the corporate security perimeter. zdnet.com

Serious Security Vulnerabilities
Majority of Web Apps in 11 Industries Are Vulnerable All the Time

Serious vulnerabilities exist every day in certain industries, including utilities, public administration, and professional services, according to testing data.

Two-thirds of the applications deployed by the utility sector and 63% of those deployed by public administration organizations have a serious vulnerability undermining security every day of the year, according to a report published by WhiteHat Security on June 22.

Overall, 11 industries saw a serious vulnerability in at least half of their applications every day for the last year. The top three industries on the list — utilities, public administration, and professional services — take at least 288 days on average to fix vulnerabilities, according to the company's monthly AppSec Stats Flash report for June.

The slow patching cadence happens because, in many cases, there is a long tail of legacy applications that do not have an active development team working on them, says Setu Kulkarni, vice president of strategy at WhiteHat Security.

Finance and insurance companies — an industry sector frequently targeted in the past — have performed much better, but not stellar. Falling 13th on the list of sectors with long windows of exposure, 43% of the sector's applications were always vulnerable, versus 29% of applications that were only vulnerable for 30 days or less. beta.darkreading.com

New DNS Name Server Hijack Attack Exposes Businesses, Government Agencies
Cloud security researchers from Wiz.io were poking around at Amazon Web Services' Route53 Domain Name Service (DNS) earlier this year when they suddenly realized that its self-service domain registration system let them set up a new hosted zone with the same name as the real AWS name server it was using. Within seconds, they watched in shock as their phony name server got flooded with DNS queries from other AWS customers' networks: external and internal IP addresses, computer names for finance, human resources, production servers, and organization names.

All told, they got traffic from more than 15,000 different AWS customers and a million endpoint devices, all after registering a phony AWS name server as ns-852.awsdns-42.net, the same name as an actual AWS name server. darkreading.com

79% of Third-Party Libraries in Apps Are Never Updated
---
Security & Race: Roadblocks for Cannabis Entrepreneurs
Murder case involving cannabis entrepreneur highlights issues of race, security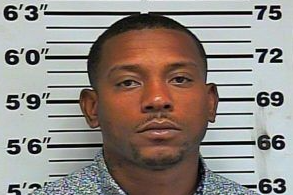 An Oklahoma case involving a Black marijuana business owner charged with first-degree murder is focusing a spotlight on how both race and security protocols can be major issues and stumbling blocks for cannabis entrepreneurs.

Marijuana grower and military veteran LaRue Bratcher is awaiting trial after he shot and killed a man who was allegedly trying to break into his cultivation facility in Oklahoma City last year. If convicted, he could face life in prison or even the death penalty, Yahoo News reported.

One key element in Bratcher's case: He's Black, and the alleged burglar, Daniel Hardwick, was white. Bratcher initially landed in legal hot water after the shooting because his grow, which he founded in 2018, had an expired license.

After the shooting, Bratcher was charged with operating an illegal grow site, and police confiscated his 480 plants, worth an estimated $1.5 million, Oklahoma City TV station KWTV reported.

That felony marijuana charge was paired with a second-degree murder charge, which was later upgraded to first-degree murder. The murder charge comes with an added wrinkle: Oklahoma has a "stand your ground" law, which allows residents who are in fear for their lives to respond to threats with deadly force without fear of criminal charges.

But authorities say it doesn't apply to this case, because Bratcher was running the grow operation illegally without a permit, so prosecutors asserted that "any self-defense clause is thrown out," Yahoo News reported.

Oklahoma attorney Sarah Lee Gossett Parrish, who helps businesses such as Bratcher's get licensed, said she was "shocked" by how the case has played out. Parrish also said one of the takeaways for other marijuana business owners is, if in doubt, follow the letter of the law when it comes to operations.

Blevins, however, disagreed and said from a security standpoint he always advises clients against having firearms on-site. Blevins said it's rare that robberies of marijuana businesses turn violent. When they do, it's typically because the target of the robbery is trying to resist or scare the offender away, as Bratcher did.

"My first recommendation would be no weapons whatsoever on a cannabis site," Blevins said. "It's a much greater chance it could be used in a situation that turns bad, like this one." mjbizdaily.com

Safe & Secure Storage in the High-Risk Cannabis Industry
Secure Storage for Cannabis Businesses Big & Small
Although storage is important for any business, it is especially important for businesses in cannabis and other high-risk industries. Any business that handles high-value products can be susceptible to theft without adequate secure storage procedures, but cannabis is also prone to deterioration when stored improperly. When designing and building out a cannabis facility, cannabis security experts prioritize choosing the proper secure storage option. The main two choices for secure storage are vaults and safes, but these can vary drastically in quality, cost, and function.

Secure Storage for Smaller Cannabis Businesses
Smaller cannabis businesses with limited amounts of cannabis on-site, including retailers and craft grows, may choose to store product in safes rather than a vault. The benefit of safes is that they can be easily added to any business regardless of floor plan, unlike vaults which require substantial alterations to existing structures to install.

Secure Storage for Larger Cannabis Businesses
For cannabis businesses with significant amounts of cannabis on-site, including cultivators, manufacturers, large retailers, a secure storage room or vault would be the preferred storage option. Not all vaults are considered equal, and the security of vaults can vary based on the construction materials and equipped security devices. When vaults are built by inexperienced general contractor, they can cause structural damage to the existing building due to the heavy construction materials.

One of the most secure and cost-efficient options for cannabis secure storage room is lining the walls and ceiling with maximum-security mesh. This method is used to secure government, commercial, and retail buildings all over the world and is easier to implement in existing structures than a traditional vault constructed with concreate. Secure storage rooms lined with maximum-security mesh help create a protected and controlled environment for the storage of cannabis.

Choosing A Cannabis Secure Storage Option
Although there are many options for cannabis secure storage, there is no 'one solution' that is right for every cannabis business. That is why it is important to hire security experts with experience in secure cannabis storage for all license types. Choosing a cheap safe or hiring an inexperienced general contractor to install the vault could cost a business thousands of dollars, but the right cannabis secure storage solution could set the business up for success. sapphirerisk.com
'The Buried Alive Project'
Las Vegas cannabis dispensary helps free people in prison for non-violent drug crimes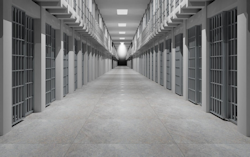 The Buried Alive Project has dozens of videos in their archives of people walking out of prison for the first time in more than a decade and hugging their friends and families as a free person outside of the concrete and barbed wire.

It's the moment co-founder Brittany K. Barnett said makes all of the pro-bono legal work her team puts in to help out worth it. Every person she has helped was convicted of a non-violent drug crime and sentenced to spend the rest of their life behind bars.

Barnett has helped free more than 50 people who had spent more than a decade in prison for acts that now legal marijuana companies are making millions of dollars doing. Barnett said the disparity in justice was best summed up by one of her clients.

"People are selling marijuana today and getting a life savings," he quoted. "I sold marijuana and got a life sentence." That's exactly why the Jardin Las Vegas Cannabis Dispensary decided to help them out. ktnv.com

The 19th State to Legalize Cannabis
Connecticut Gov. Lamont signs marijuana bill; possession will be legal on July 1, retail sales could begin by the end of 2022
With Lamont's signature, Connecticut became the 19th state to legalize cannabis.

The new law will allow adults 21 or older to purchase and possess up to 1.5 ounces of marijuana (or up to 5 ounces locked away at home or in a vehicle's glove box or trunk) starting on July 1. Retail sales of recreational cannabis in Connecticut would not start until the end of 2022, about six months later than the legislation initially envisioned.

Critics of legalization say it will lead to an increase in cannabis consumption among children, a spike in crime, a rise in addiction and other societal ills. courant.com

RI Senate approves recreational marijuana bill
Boston, MA: Man facing charges after allegedly robbing pot shop
---

---
---
Biggest 'Prime Day' Ever
Total e-commerce sales during Amazon Prime Day surpass $11 billion, Adobe says
That made Monday the biggest day for digital sales this year and Tuesday the second-busiest, according to Adobe.
Total online retail sales in the United States during
Amazon's 48-hour Prime Day surpassed $11 billion
— 6.1% higher than overall e-commerce transactions generated by the 2020 event, according to Adobe Analytics data.
The total was
slightly more than last year's Cyber Monday
, which was the busiest digital sales day on record, Adobe said. However, the Prime Day event was for 48 hours rather than the 24-hour Cyber Monday splurge after Thanksgiving.
The index Adobe Analytics tracked looks at more than 1 trillion visits to U.S. retail sites and
over 100 million items across 18 product categories.
Online retail sales amounted to $5.6 billion on Monday, the first day of Prime Day, and $5.4 billion on day two, Adobe said. That made
Monday the biggest day for digital sales this year and Tuesday the second-busiest
, according to Adobe. By comparison, the 48-hour Prime Day 2020 generated $10.4 billion in overall U.S. digital revenue, according to Adobe.
Sales during Cyber Monday 2020 amounted to about $10.9 billion, marking the largest U.S. online shopping day on record.
cnbc.com
Destroying Thousands of New Products
One Amazon warehouse destroys 130,000 items per week, including MacBooks, COVID-19 masks, and TVs
A probe into a UK Amazon warehouse found it marked millions of items for destruction each year.
An Amazon warehouse in Scotland
destroys millions of unsold products every year
, an investigation from the British news outlet
ITV found
.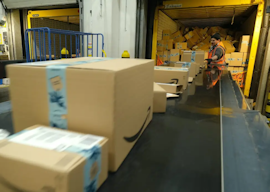 ITV filmed undercover footage inside Amazon's warehouse in Dunfermline, Scotland. The footage showed
laptops, TVs, jewelry, headphones, books, and face masks being loaded into crates marked "destroy."
An anonymous former Amazon employee told ITV that workers at the warehouse were given a weekly target of 130,000 items to destroy. This was corroborated by an internal memo viewed by ITV, which showed that
during one week in April, 124,000 items were marked "destroy."
In the same week,
28,000 products were marked "donate."
"There's no rhyme or reason to what gets destroyed:
Dyson fans, Hoovers, the occasional MacBook and iPad; the other day, 20,000 COVID (face) masks still in their wrappers
," the ex-employee told ITV. About half of the items marked for destruction were still in their shrink-wrap, while the other half were returned items in good condition, they said.
An Amazon spokesperson told Insider that Dunfermline handles all products marked for destruction for the entire UK.
If 130,000 is a weekly average, that would translate to more than 6 million products marked for destruction every year. In 2019, undercover reporters in France found that
Amazon destroyed over 3 million products in one year.
"
We are working toward a goal of zero product disposal and our priority is to resell, donate to charitable organisations, or recycle
any unsold products. No items are sent to landfill in the UK. As a last resort, we will send items to energy recovery, but we're working hard to drive the number of times this happens down to zero," the spokesperson said.
businessinsider.com
Amazon Isn't Alone
Nike, Burberry, H&M and others under fire for torching their own products
Amazon
came under fire this week
after a former employee told ITV, a British news channel, that employees at a warehouse in Scotland were
instructed to destroy 130,000 unsold and returned items in just one week
— totalling more than a million items per year.
But Amazon is far from the only offender.
Brands including
Burberry, Urban Outfitters, H&M, Nike, JCPenney, Michael Kors, Eddie Bauer, and Victoria's Secret
have all been accused of doing the same,
according to various reports
in recent years.
Burberry came clean about burning clothes
and said it "used specialist incinerators that harness energy from the process." The destroyed goods totaled about $37 million, compared to Burberry's revenue of $3.8 billion that year.
The amount of garments that people have been buying annually has been steadily increasing since the early 2000's. Insider previously reported that
the fashion industry makes up "10% of humanity's carbon emissions
, dries up water sources, and pollutes river streams."
Chanel and Louis Vuitton have also participated in the burning of merchandise. Richemont, the Swiss company behind brands like Cartier and Montblanc, said in 2018 it had destroyed more than
$500 million worth of watches to keep them out of the hands of resellers
.
businessinsider.com
U.S. retailers need 330 million sq. ft. of DC space built in 4 years to meet demand
---
Update: Rochester, NY: Pawn shop owner pleads guilty to selling more than $1 million in stolen goods
The owner of a Rochester-based pawn shop pleaded guilty Wednesday to selling more than $1 million worth of stolen goods, according to federal prosecutors. U.S. Attorney James Kennedy said 39-year-old Thomas Nary of Rochester pleaded guilty to transportation of stolen goods in interstate commerce. The charge carries a maximum penalty of 10 years in prison and a $250,000 fine.

Prosecutors say Nary owned Rochester Pawn & Gold on Dewey Avenue between January 2015 and November 2019. They say Nary purchased stolen goods and merchandise from "individuals that he knew were engaged in unlawful shoplifting from Rochester area retail stores." Federal officials say: "The stolen items were taken from various stores, including Lowes, Home Depot, Target, Walmart and Wegmans, and then sold to RPG for a fraction of the true retail value. The defendant then listed the stolen goods for sale on eBay and Amazon, including to buyers located outside of New York State. The goods were advertised as "New" or "New-In-Box" and priced below retail value, although the price was well in excess of what Nary paid those that stole the items.

The defendant sold and shipped more than $1,500,000 worth of stolen goods to buyers." Nary was charged in November 2019 along with co-defendants Eric Finnefrock and Ralph Swain, who were both previously convicted and are awaiting sentencing. Officials say sentencing will be scheduled at a later date. rochesterfirst.com

Tampa, FL: Shoe store offers $20K reward after $200K in rare footwear stolen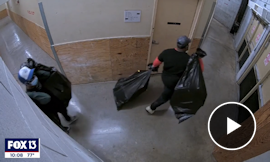 Four thieves cut a hole through the back wall of a shoe store in International Plaza and made off with hundreds of thousands worth of merchandise, police say. The Tampa Police Department is trying to identify four men who made their own back door to Vault 813, a high-end shoe store inside the shopping mall. Surveillance video shows the men walking through a hallway that appears to have doors to several mall businesses. TPD said the suspects cut a hole in the back wall of only one store and then started filling garbage bags with expensive items. After taking shoes from the storeroom and display racks, they took off through the hole where they entered.

The video shows the men hauling two trash bags each through the hallways. Some of the stolen kicks are rare, including a pair of Nike Air Jordan 6 Retro "Night Glow," Jordan 3 Retro "Blue Cement" Varsity Royal/Cement Grey, and Jordan 5 Retro Fab Five PE. Police say if anyone sees someone wearing these shoes, they were likely stolen from the store. Store employees are still adding up the cost for everything that was stolen, but so far it appears to be about $200,000 in shoes. Vault 813 is offering a $20,000 reward for anyone who provides information that leads to an arrest and the stolen merchandise. fox13news.com

Mesa, AZ: Suspects targeted Walmart stores in 5 states, stole more than $100K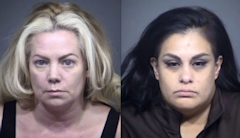 Two women accused of stealing more than $100,000 from Walmart stores across several Western states were arrested in Arizona last week. Mary Garcia, 47, and Melinda Rodriguez, 38, were arrested by Mesa police on June 17 for allegedly using an in-store app to steal products from stores in Arizona, California, Utah, Colorado and Texas, the Mesa Police Department said in a release. Walmart's Loss Prevention teams noticed several suspicious transactions after the women allegedly scanned items in the store to use the quick pay at checkout but would then bypass payment. By using the app, the women gave the appearance they were paying for the items. The department said. The women allegedly stole $106,000 worth in items from Arizona's Maricopa County alone, authorities said.

In March, police began working with Walmart Loss Prevention to track Garcia and Rodriguez to the alleged thefts in the other states, according to FOX 10 of Phoenix. "Thanks to the strong partnership between Walmart and the Mesa Police Department, thefts like this are not overlooked," the department wrote in the release. "Thefts of this type can cause retailers to raise prices to compensate for loss. By arresting thieves who steal large amounts of merchandise, prices are kept at bay for the everyday honest consumer." foxnews.com

Los Angeles, CA: Man convicted of stealing painkillers in robberies of Southern California pharmacies
A Lynnwood man was convicted of federal robbery on Wednesday for organizing and guiding a crew member who committed 15 people. Armed robbers of independent moms and pop pharmacies throughout Southern California, With the intention of illegally selling stolen prescription drugs. Tyrome "Booby" Lewis, 26, was convicted of eight felony charges he faced. According to the US Federal Attorney's Office, Lewis has been detained by the federal government since he was arrested in July 2019. In a ruling issued Wednesday, after a two-day bench trial in April, Judge John A. Kronstadt of the U.S. District Court said Lewis had a plot to block robbery commerce and a plot to distribute oxycodon. He was found guilty of 1 count and 2 counts, respectively. Interference with commerce by robbery, possession with the intention of distributing oxycodone, and deliberate wielding with firearms during violent crimes.

According to evidence presented at the trial, Lewis colluded with others and committed 15 armed robbers between May 2018 and July 2019. He targeted small pharmacies to steal oxycodone and other prescription painkillers and chose pharmacies to be robbed, prosecutors said. Lewis also assigned the role of crew and acted as a watchman while committing the robbery. Following the pharmacy robbery, Lewis and others will sell the stolen prescription drugs on the black market. Lewis-led crew members, dubbed "Oxybandit" by law enforcement agencies, have visited pharmacies in Glendale, Bellflower, Paramount, Seritos, Hawthorne, South Los Angeles, Picoliviera, Huntington Park, Claremont, Westminster, Fullerton, Anaheim, and Riverside. I robbed you. To the prosecutor. Each robber targets a small pharmacy, puts stolen prescription drugs in a pharmacy's trash bag or trash can, threatens or threatens a clerk with a black semi-automatic pistol, or gives employees a drug vault. They shared common practices, such as opening them. californianewstimes.com

Indianapolis, IN: $15,000 in fireworks and a hand gun stolen during burglary of west side store
Burglars broke into a west side fireworks shop walking away with thousands of dollars in merchandise. It happened at Don's Fireworks near Girl School Road. The crooks pried open their backdoor and hauled out more than $15,000 in fireworks. The shop says they also swiped their locked money box which had a gun in it. To make matters worse, there is a fireworks shortage in the United States, so the store was already low on product compared to years past. "It's sad they took as much as they did because people actually really come in and enjoy it," tells Megan Damato, store manager of Don's Fireworks, "It's scary knowing our kids sit up here, and now they have a gun." Police are still looking for the suspects. Don's Fireworks is waiting on potential surveillance footage from a nearby business to see if it caught any of the burglars breaking in. cbs4indy.com

Update: San Francisco, CA: Serial Shoplifting Suspect Charged With 15 Counts, Faces Arraignment
A suspect in a shoplifting incident at a San Francisco Walgreens seen on a viral video had a series of charges leveled against him, including seven other shoplifting-related incidents, District Attorney Chesa Boudin announced Wednesday. Jean Lugo-Romero was scheduled to be arraigned Wednesday afternoon on 15 separate charges for shoplifting incidents between May 11 and June 19. Charging documents accused Lugo-Romero of robbing from two Walgreens and a CVS drug store, allegedly hitting the same Walgreens store in Hayes Valley four days in a row and a fifth time two weeks later. sanfrancisco.cbslocal.com

UK: Burnley, England: Mother and son stole $1,800 worth of cosmetics from Boots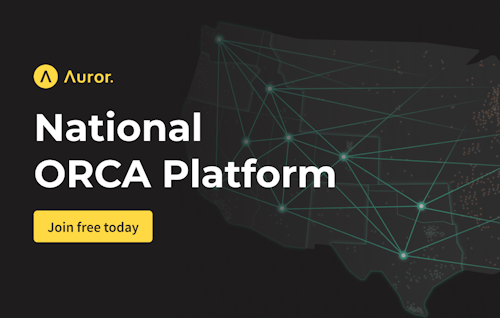 ---
---

Shootings & Deaths

Dekalb County, GA: 2 dead, 2 injured in shooting at a metro Atlanta gas station, as many as 50 shots were fired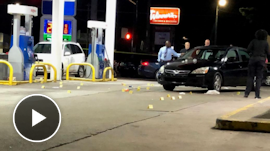 DeKalb County police are investigating two shootings that happened at two different gas stations. The first shooting left two people dead and two others injured. It happened Tuesday just before 10:30 p.m. in unincorporated DeKalb County at the Exxon gas station on Glenwood Road near Austin Drive. According to a DeKalb County police spokesperson, as many as 50 shots were fired during the melee.

A detective told CBS46 three men were standing outside of the gas station. Moments later, a man in his late 50's approached the group and fired one shot, killing one of the men in the group. The two other men in the group returned fire, striking and killing the man in his 50's. Two additional male bystanders were also struck during the gunfire. They were rushed to an area hospital with non-life-threatening injuries. Police are reviewing nearby surveillance video. Investigators do not believe robbery is a motive, but detectives are not sure why the man fired the initial shot. cbs46.com

Roseville, CA: Ex-fiancée charged in fatal Restaurant employee shooting appeared in court
The man accused of killing his ex-fiancée inside an upscale Roseville restaurant earlier this week made his first appearance in Placer Superior Court. Johnnie Jordan IV appeared before Judge Mark S. Curry on Wednesday afternoon, two days after he was arrested on suspicion of fatally shooting House of Oliver waitress Vita Joga, 51. Jordan, 48, appeared virtually from South Placer Jail, seated in a holding room wearing a surgical mask and a yellow vest with his hands behind his back. Curry appointed the Placer Public Defender's Office to represent Jordan against felony charges of first-degree murder and owning a firearm as a felon. His attorney will also represent him in a case stemming from his May 7 arrest on suspicion of making criminal threats and committing battery on or against a spouse, the judge ordered. In the earlier case, he was released May 10 but failed to appear on Monday morning, hours before Roseville police say he entered the House of Oliver and gunned down Joga. sacbee.com

Los Angeles, CA: Homeless Man Fatally Shot Outside Grocery Store
A homeless man was shot and killed Wednesday during an argument with a homeless woman outside a grocery store near the La Brea Tar Pits, police said. The shooting occurred at about 12:35 p.m. outside the Ralphs market at 5601 Wilshire Blvd., said Officer William Cooper of the Los Angeles Police Department's Media Relations Division. The woman produced a gun during the argument and shot the man, Cooper said. The woman fled before police arrived, and the man was taken to a hospital, where he died of his wounds. mynewsla.com

---

Robberies, Incidents & Thefts

Jewelers Security Alliance: As Stores Reopen, Staff Need to Watch for Red Flags
Never getting off the cell phone, heavy jackets in the heat of summer and coming in and out of the store can be signs something is amiss. The Jewelers' Security Alliance is reminding jewelers and their sales associates to remain vigilant as the country continues to reopen. JSA President John Kennedy said he expects "things could be heating up" in the coming months. So far this year, JSA statistics show dollar losses are down dramatically when compared with 2020 and 2019, a year in which dollar losses spiked due to a small number of professional gangs pulling off big burglaries. The number of incidences, however, remains on par with 2020 and 2019. "We don't want to see people become complacent," Kennedy said Tuesday. "I can't say that crime has really taken off, but we are concerned that it could," he added, noting many people are under financial duress and the world in general remains "topsy-turvy."

Last week, JSA issued a crime alert on what Kennedy described as a "significant" amount of activity for one week. The organization received reports of four grab-and-run thefts and two smash-and-grabs between June 8 and 15.

According to the alert there were:
— A grab-and-run involving an expensive watch in a jewelry store in Ontario, California on June 8;
— A smash-and-grab in a jewelry store in Montgomery, Alabama on June 9;
— A grab-and-run involving a necklace in a department store in Exton, Pennsylvania on June 9;
— A grab-and-run involving a gold chain from a jewelry store in San Antonio, Texas on June 10;
— A grab-and-run involving a gold chain from a jewelry store in Downey, California on June 12; and
— A smash-and-grab at a jewelry store in Tulalip, Washington on June 15. nationaljeweler.com

Ashland, OR: California men who assaulted Black Oregon Gas Station attendant charged with hate crime
Two California men have been charged under Oregon's hate crime statute after they allegedly assaulted a Black gas station attendant in May, according to the Ashland Police Department. The incident happened on May 13, when Ashland Police responded to the AM/PM gas station at 2380 Ashland Street for reports of an assault in progress. An investigation into the attack found that two white men had assaulted a Black gas station attendant "while using racist language," the agency said. Detectives took over the investigation and later identified the two men as Caleb Pierce, 23 and Scott Sutton, 32. "The investigation substantiated that Pierce and Sutton's action constituted a bias crime under Oregon law," APD said in a statement.

Hate crimes are known as bias crimes under Oregon law, and represent crimes motivated by bias against another person's race, color, disability, religion, national origin, sexual orientation, or gender identity. Oregon's statute was overhauled by the legislature in 2019, adding gender identity as a protected class. Court documents indicate that Pierce and Sutton were indicted on June 14 in Jackson County, with warrants issued for their arrest. Police later arrested Pierce and Sutton on charges for Bias Crime in the First Degree (felony), Bias Crime in the Second Degree, Disorderly Conduct in the Second Degree, Assault in the Third Degree, and Harassment. Both men have since been released pending future court dates. kdrv.com

Las Vegas, NV: Probe Into Car Theft Ring Leads to 28 Person Arrest, Officials Estimate More Than 150 Felony Charges

New York, NY: Upper Manhattan Lululemon store robbed twice, 4 suspects wanted

San Antonio, TX: 'Fiesta Bandits' | San Antonio Police searching for men suspected of stealing from multiple vendors

---

Counterfeit

Atlanta, GA: Federal officials seize over 19,000 counterfeit vape pens in Atlanta
● Adult – Bradenton, FL – Burglary
● Adult – Bradenton, FL – Burglary
● Auto – Garland County, AR - Robbery
● Auto Center – North Jackson, OH – Armed Robbery
● Beauty – San Diego, CA – Armed Robbery
● CVS – Monroe Township, NJ - Armed Robbery
● Electronics – Richmond, VA – Armed Robbery
● Fireworks – Indianapolis, IN – Burglary
● Gas Station – Youngstown, OH – Armed Robbery
● Jewelry – Elizabeth, NJ – Robbery
● Jewelry – Las Vegas, NV – Robbery
● Jewelry – Racine, WI - Burglary
● Marijuana – Boston, MA – Robbery
● Pharmacy – Bellmore, NY – Armed Robbery
● Restaurant – Wayne, NJ – Burglary (Starbucks)
● Rite Aid – Youngstown, OH – Armed Robbery
● Thrift – Denver, CO – Burglary
● Tobacco – Duluth, MN – Armed Robbery
Daily Totals:
• 12 robberies
• 6 burglaries
• 0 shootings
• 0 killed

---
| | |
| --- | --- |
| | Tony Zenari, CFI,CECI named Regional Loss Prevention Manager for Tillys |
Submit Your New Hires/Promotions
or New Position
See all the Industry Movement
---



Feature Your Job Here For 30 Days -
70% Aren't On The Boards
Post your job listing
---
Featured Job Spotlights

Asset Protection Coordinator
Rochester, NH - posted June 17
Preventing and deterring theft and limiting the loss of company assets in the stores through best-in-class service, healthy business partnerships, profit analysis, and investigations. Oversee and complete Asset Protection Department responsibilities including but not limited to internal theft investigations, external theft investigations, and physical security...

Asset Protection Coordinator
York, ME - posted June 17
Preventing and deterring theft and limiting the loss of company assets in the stores through best-in-class service, healthy business partnerships, profit analysis, and investigations. Oversee and complete Asset Protection Department responsibilities including but not limited to internal theft investigations, external theft investigations, and physical security...

Asset Protection Coordinator
Dover, NH - posted June 17
Preventing and deterring theft and limiting the loss of company assets in the stores through best-in-class service, healthy business partnerships, profit analysis, and investigations. Oversee and complete Asset Protection Department responsibilities including but not limited to internal theft investigations, external theft investigations, and physical security...

Sr. Lead, Organized Retail Crime
Baltimore, MD - posted May 25
The Sr Lead, Organized Retail Crime (ORC) is responsible for the direction and support of Organized Retail Crime (ORC) investigations, strategies and training to ensure the effective execution of asset protection and retail initiatives...



Area Loss Prevention Manager
Pittsburgh, PA - posted May 11
Our Area Loss Prevention Managers ensure safe and secure stores through the objective identification of loss and risk opportunities. Our Area Loss Prevention Managers plan and prioritize to provide an optimal customer experience to their portfolio of stores. They thrive on supporting and building high performance teams that execute with excellence...



Area Loss Prevention Manager
Sacramento, CA - posted April 20
Our Area Loss Prevention Managers ensure safe and secure stores through the objective identification of loss and risk opportunities. Our Area Loss Prevention Managers plan and prioritize to provide an optimal customer experience to their portfolio of stores. They thrive on supporting and building high performance teams that execute with excellence...


Corporate Security Manager
Calabasas, CA - posted April 6
The Corporate Security Manager will, among other things, (a) be responsible for ensuring a safe and secure environment for our employees, vendors, and visitors, (b) develop, manage, execute and continuously improve corporate security processes and protocols, and (c) lead a team of security specialists at our corporate offices...
---

Featured Jobs
---
JOB TITLE
COMPANY
CITY/STATE
DATE ADDED

Vice President
Associate VP, Inventory Control
Barneys New York
New York, NY
May 7
Associate VP, AP
Bath & Body Works
Columbus, OH
April 19
VP, LP
Michaels Companies
Irving, TX
May 24

Director
Dir. AP
Bar Louie
Addison, TX
June 1
Dir. AP
Belk
Charlotte, NC
June 24
Zone AP Dir.
Family Dollar
Chicago, IL
June 10
Sr. Dir. Global Security & Business Continuity Planning
Gap Inc.
U.S.
April 30
Dir. Business Continuity Planning
Gap Inc.
U.S.
April 30
Sr. Dir. Risk Management, LP & Safety
Goodwill of Central Florida
Orlando, FL
April 6
Dir. Safety/Risk Mgmt.
Goodwill of SE Louisiana
New Orleans, LA
April 2
Sr. Dir. LP
Harbor Freight Tools
Calabasas, CA
January 28
Dir. Store LP
Michaels Companies
Irving, TX
May 24
Dir. Global Distribution Safety & Security
Michael Kors
Los Angeles, CA
April 30
Dir. of Safety
Ocean State Job Lot
North Kingstown, RI
June 1
Executive Dir. AP
Panda Restaurant Group
Rosemead, CA
January 28
Director, AP Finance & Analytics
Rite Aid
United States
January 26
AVP, Regional Dir. of AP
Saks Fifth Avenue
New York, NY
June 1

Corporate/Senior Manager
Sr. Mgr. AP
HelloFresh
Dallas, TX
May 7
Sr. Mgr Environmental Health Safety
Home Depot
Atlanta, GA
May 14
Mgr Safety Operations
Home Depot
Atlanta, GA
May 14
Head of AP
Ollie's Bargain Outlet
Harrisburg, PA
June 10
Divisional LP Manager
Sherwin-Williams
Cleveland, OH
June 10

---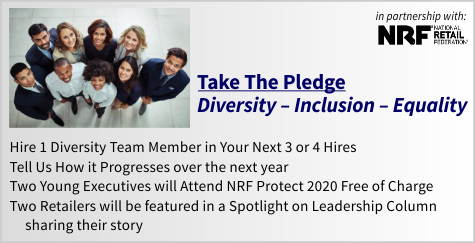 ---

The difference between success and failure is in the planning and the execution. Taking something from a thought or idea to a reality can be a long and painful process lined with failures and detractors. But a great idea is only as good as the plan you have to bring it to life and the execution everyone delivers to give it a life. Because without the two the great idea never existed. As one "C" level executive once told me- He never saw a bad great idea as it was always the failed plan to roll it out and the poor execution that killed it.


Just a Thought,
Gus



(content subject to approval)
---

Recruiting?
Get your job e-mailed to everyone... everyday
Post on our Featured Jobs Board!
Not getting the Daily?
Is it ending up in your spam folder?
Please make sure to add d-ddaily@downing-downing.com to your contact list, address book, trusted sender list, and/or company whitelist to ensure you receive our newsletter.
Want to know how? Read Here



36615 Vine Street, Suite 103
Willoughby, OH 44094
440.942.0671
copyright 2009-2019
all rights reserved globally