---

NRF PROTECT 2022: Day 1 Recap

'Retail Rocks!'
NRF PROTECT: Day 1 Recap

Watch what happened on Day One at NRF PROTECT from host Amber Bradley and TalkLPnews!

Click here to watch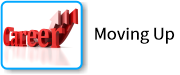 ---

David Appel named VP of National Security for Amazon Web Services (AWS)


Appel will lead the national security team at AWS, which supports federal agencies' workloads with cloud technology, according to the firm. Appel brings over 28 years of experience to the role, having most recently served as Vice President of Raytheon Intelligence & Space. Prior to that, Appel held management roles across Raytheon, supporting surveillance to global mission operations and defense. Congratulations, David!

Jean-Paul Calabio promoted to VP, Chief Information Security Officer for SpartanNash


Calabio previously led SpartanNash's information security team in his role as senior director, chief information security officer. Since joining SpartanNash last year, Calabio has formalized the company's security incident response process, created a governance risk and compliance function to focus on high-risk priorities, expanded vendor risk management capabilities ensuring that vendors meet high security requirements, and built an information security governance model to provide additional oversight. Congratulations, Jean-Paul! Read more here

See All the Executives 'Moving Up' Here

Submit Your New Corporate Hires/Promotions or New Position

---

---

Using video analytics to boost retail loss prevention



Jeff Corrall, Vice President of Product Management, March Networks

It was only about 20 years ago that video analytics were in their infancy stage, providing not much more than basic motion detection. But today's analytics have seen significant technology advancement. Using sophisticated technology, video analytics can help eliminate false alarms since, in many cases, they can distinguish between a person, an animal, or a vehicle. This type of intelligence allows retailers to spend time only on alarms and investigations that matter most.

POS transactions and other data

One highly effective loss prevention strategy for retailers is integrating video with point-of-sale (POS) data. This type of integration allows security to better oversee exactly what's occurring at checkouts, and can help reduce shrink by immediately alerting security personnel to suspicious transactions and activities such as an unusual number of returns, voids, discounts or under-rings, all of which are potential signs of theft. With such integrations, loss prevention teams can configure a video alert for merchandise voids. If an unusual void occurs, corresponding video can be viewed to investigate exactly what took place with a single click.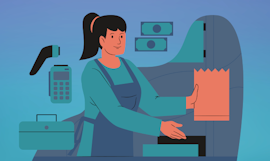 Detection of security incidents

There are a number of additional ways to incorporate video analytics to the video surveillance system that are particularly beneficial for loss prevention professionals and retailers. An intrusion detection analytic senses and triggers an alarm the moment a person enters into a defined zone. Security teams can set it to be alerted when someone enters a restricted zone, like a manager's office or the business after hours. A tripwire analytic can be used similarly by triggering an alarm when someone crosses the defined spot.

Read more here

Prosegur and Prosegur Cash, the first private security companies to obtain and publish the S&P Global Ratings ESG evaluation
The report, drawn up by S&P Global Ratings, assessed positively many activities implemented by Prosegur and Prosegur Cash in the environmental, social and corporate governance spheres.



Madrid - 21 June 2022 - Prosegur and Prosegur Cash are the first private security companies in the world to obtain and publish their S&P Global Ratings' ESG Evaluations. These Evaluations assess a company's ESG strategy and ability to prepare for potential future ESG risks and opportunities.

Following this analysis, S&P Global Ratings has awarded a score of 62/100 to Prosegur and of 64/100 to Prosegur Cash.

Read more here

---

The U.S. Crime Surge
The Retail Impact

Emergency Active Shooter Plans
N.J. could require large venues to submit emergency plans for active shooters

Plan must include a copy of the building plans or building layout that shows all access doors and routes under recently proposed legislation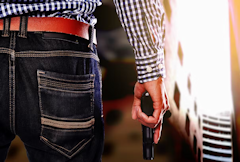 New Jersey lawmakers want to require large houses of worship, movie theaters and sports venues to set up emergency plans with local law enforcement and other first responders in the event of a mass shooting.

Legislation that would require plans to get people to safety and show a layout the facilities had bipartisan support, and no dissenting votes, in the state Senate Thursday. The bill (S721) passed 35-0.

The required plans would apply to places of worship capable of seating more than 500 people, movie theaters with more than 1,000 seats, sports and entertainment facilities with seating of more than 5,000 people, according to the bill.

But it's probably something all houses of worship and private businesses should do, said state Sen. Joseph Cryan, the other prime sponsor.

According to the bill, the emergency plan must include a copy of the building plans or building layout that shows all access doors and routes. It still needs to be passed in the Assembly before it would head to Gov. Phil Murphy's desk.

The legislation comes on the heels of repeated mass shootings across the nation, including when an 18-year-old gunman killed 19 children and two adults at Robb Elementary School on May 24 in the deadliest school shooting in nearly a decade in Uvalde, Texas; and when a white man killed 10 people in Buffalo, New York, at a supermarket in a predominantly Black neighborhood. securityinfowatch.com

New Supreme Court Decision Could Impact Armed Robbery Cases
Supreme Court: Certain gun crimes are not 'crimes of violence' under federal law
The Supreme Court ruled in favor of a Virginia man who is seeking to challenge one of his convictions for using a firearm in an attempted robbery. The ruling will allow the man to attempt to reduce his sentence by 10 years.

In a 7-2 decision Tuesday, the court decided that a conviction for attempted robbery under the federal Hobbs Act does not fit the definition of a "crime of violence," and therefore does not trigger an enhanced sentence when a firearm is used.

The ruling will allow the man, Justin Taylor, and other defendants who have received between five and 10 extra years tacked onto their sentences for attempted Hobbs Act robbery to now challenge those convictions and sentences. The Hobbs Act is a federal law that made it a crime to obstruct or affect interstate commerce "by robbery or extortion" when "induced by the wrongful use of actual or threatened force, violence and fear."

Writing for the majority, Justice Neil Gorsuch said that while Taylor could be sentenced for up to 20 years for his conviction, Congress has "not authorized courts to convict and sentence him to a decade of further imprisonment."

In 2003, Taylor engaged in a conspiracy to rob a drug dealer. As a pretense, he arranged a transaction to sell marijuana to a man named Martin Sylvester. But instead of selling the drugs, Taylor and another co-conspirator attempted to steal Sylvester's money. The unnamed co-conspirator, armed with a semiautomatic pistol, shot and killed Sylvester.

Taylor was charged with attempted and conspiracy to commit robbery under the Hobbs Act and was convicted under a federal law which makes it a crime to use a gun in connection with any "crime of violence." cnn.com

Florida's ORC Law in the News
Harsher penalties for those convicted of "organized retail theft" rings
Gov. Ron DeSantis has signed a new law to help prosecutors combat organized retail theft rings and help business owners. The frightening videos of large-scale smash and grabs have been shared across the county over the last several months, some in our own backyard.

The state says these organized and dangerous retail thefts are more common, destroying smaller businesses. For big retailers, they're often forced to make up for the losses by raising prices something that has an impact on all of us.

It's why the governor signed legislation imposing harsher penalties on the thieves. Attorney General Ashley Moody says the state is sending a message. Beginning in the fall, anyone committing several of these crimes involving the theft of numerous items, they could face a second or third-degree felony, punishable with jail time.

Critics argue these penalties are too harsh, and should only be reserved for violent crimes. But business owners of Rocky's Ace Hardware store in Port St. Lucie, hit hard with thefts and thousands in losses, says she hopes this will teach young people early to face consequences.

"There's been a lot of thefts in this store," said store manager Stephanie Stills. "It's a great idea because if you steal from stores, that makes the prices go up, makes it hard on the rest of the shoppers." cbs12.com

'Defund' Movement Triggered Crime Surge?
Op-Ed: Democrats' push to defund police caused crime to spike

Crime has spiked, officers have left their jobs, and criminals now have greater control over the streets.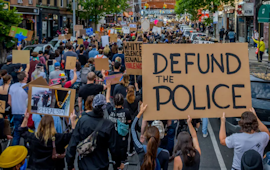 "Defund the police" was more than just a catchphrase for the radical left. Democratic cities like Minneapolis, Los Angeles and New York City reduced funding for their police forces over the past two years. As a result, 14 major Democrat-run cities saw their highest homicide levels on record in 2021. The upward trend has not stopped. Fox News recently analyzed data from seven major cities and found that this year, violent crimes have increased up to 40% over 2021.

The increase has been particularly pronounced in New York City and Seattle, two cities that were on the leading edge of the "defund the police" movement. Though, it's not just homicide rates that are up. Carjackings have become commonplace in many cities, and major increases in organized retail theft have left business owners struggling, frustrated, and feeling abandoned by local leaders.

Democrats are blaming everyone except their own policies for the drastic increase in violent crimes. Chicago Mayor Lori Lightfoot blamed retailers for the smash-and-grabs, admonishing them for failing to lock down merchandise. Former White House press secretary Jen Psaki claimed that the pandemic was the source of the crime surge, while Rep. Alexandria Ocasio-Cortez (D-NY) flatly denied that retail crime was increasing.

Most police departments are already understaffed and underfunded. Robbing these departments of much-needed resources injures the mission to protect and serve. "Defund the police" means less training, decreased force readiness, and greater stress on officers. None of that equates to safer communities or building trust in our neighborhoods. washingtonexaminer.com

Progressive DA Under Fire for 'Spiraling Crime Crisis'
Philadelphia DA Larry Krasner should be ousted, says father of slain teen
Victims of Philadelphia's spiraling crime crisis spoke out Tuesday, calling for the impeachment of embattled Democratic District Attorney Larry Krasner.

Nakisha Lewis, the mother of 21-year-old Domonic Billa, who was murdered at a Philadelphia mall in March 2021, blasted Krasner at a press conference held in the rotunda of the state's capitol building in Harrisburg, Pennsylvania.

Lewis said she voted for Krasner, a former public defender who ran on a progressive platform that promised lighter sentences for murder, bail reform and an end to prosecuting low-level crimes — including prostitution and certain thefts.

He took office in January 2018 and was reelected late last year — despite soaring crime rates. She said she would have never supported him had she known he would give a free pass to criminals. A group of Pennsylvania state representatives, Tim O'Neal, Josh Kail and Torren Ecker, announced earlier this month that they had opened impeachment proceedings against Krasner for dereliction of duty.

The move comes after San Francisco voters ousted ultra-liberal district attorney Chesa Boudin, rejecting his soft-on-crime policies that critics have blamed for the city's rampant lawlessness.

GOP state Rep. Martina White, who is backing the impeachment effort and represents sections of Philadelphia, said residents are "living in fear."

There were 562 homicides in Philadelphia in 2021 compared to 315 in 2017 — the year before Krasner took office, she said, citing police statistics. There were 2032 people shot in 2021 compared to 1257 in 2017 — a spike of 85%. Meanwhile, the prosecution rate has plummeted, she noted. fox29.com

"We're now a war zone"
Former NYPD top cop calls for ouster of 'worst DA ever' Alvin Bragg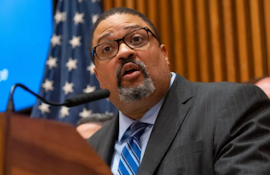 Bernie Kerik. Army vet. Worked with Navy SEALs. Top cop. Mayor Giuliani's police commissioner on 9/11.

Kerik: "This mayor must repeal bail reform — so many on gun charges are immediately released back into the community, it's horrible.

"Lose that prosecutor. Bag Bragg. He should never be in office. Worst DA ever. He's emboldening bad guys. Harming citizens plus law enforcement doing their jobs.

"This mayor must hire more cops. I had so many more under my command. Crime's up yet it's thousands less cops. Protection's down and crime's up. This mayor must do it.

"Our stop-and-frisks worked. Don't tell me it doesn't work. The Department of Justice basically admitted the program's fair, constitutional and worked. Has to be monitored. Not abused. But it's a phenomenal tool to take guns off the streets. This mayor should bring it back — period. nypost.com

FYI: NCSL National Conference of State Legislatures
NCSL Legislative Summit Denver - 2022, Aug. 1-3

Summit Spotlight: Criminal Justice and Law

Legislators focusing on state policy focused on criminal and law at upcoming summit. Let's hope we see some coordination and support for ORC. Click here to register

Hawaii Crimestoppers warning businesses and residents about tool theft
---

COVID Update

592.2M Vaccinations Given
US: 88.4M Cases - 1M Dead - 84.1M Recovered
Worldwide: 546.7M Cases - 6.3M Dead - 522.3M Recovered


Former Senior Loss Prevention Executive
Know of any fallen LP exec? Let's remember & recognize.
Private Industry Security Guard Deaths: 359
Law Enforcement Officer Deaths: 785
*Red indicates change in total deaths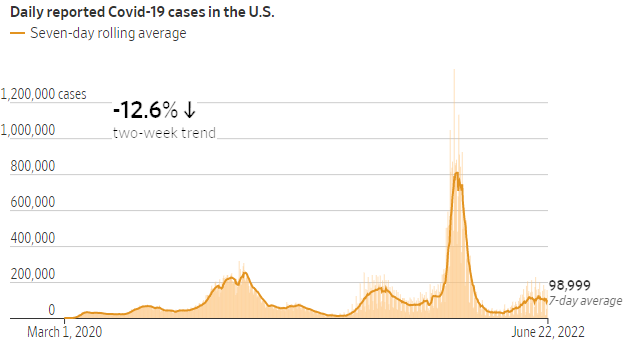 COVID's Permanent Impact on Grocery Retail
How Covid Changed the Future of Grocery Retail: NRF
When The Kroger Co. formed a partnership in 2018 with Ocado Group, they knew e-grocery had a bright future. Of course, the move turned out to be far more timely than both retailers anticipated.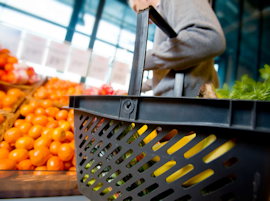 Kroger, the largest grocery retailer in the U.S., wanted help from Ocado, the U.K.-based grocery chain that provides fulfillment solutions to other grocery retailers worldwide, in order to handle its expansion in fulfilling online orders. "We wanted to scale and create a good customer experience, and we needed a solution provider that knew how to do retail," said Kroger's Chief Supply Chain Officer Gabriel Arreaga on Tuesday at the National Retail Federation's Supply Chain 360 conference in Cleveland, Ohio. Together, grocers hatched a plan to open 20 automated warehouses for filling online grocery orders.

Then the pandemic hit. According to David Hardiman-Evans, senior vice president for North America at Ocado Solutions, online orders increased a hundredfold practically overnight.

Fulfilling e-commerce orders during a pandemic taught many other important lessons the partners get to keep, said Arreaga. "Our challenge was getting to our customers in a safe way — how to do a great job of delivering to people's homes. E-commerce taught us a lot about getting products to people faster." It also presented opportunities to delight customers in new ways, such as delivery drivers handing out dog treats. Now, the world has changed permanently, Arreaga said.

"In 2018, e-commerce was 2% of all grocery sales. Today, some leaders are talking about it reaching 20% in the next few years. We've reached an inflection point," said Arreaga. "The pandemic altered the dynamics of grocery retail forever." He said many consumers tried ordering groceries online for the first time in 2020 and 2021, and although there is a slight retreat in growth in online orders now, the habit has turned out to be "sticky." supplychainbrain.com

Businesses Hit by Lack of Downtown Workers
Workers commuting into Philadelphia aren't coming back

Stronger than New York, about even with Washington. Philly's recovery dogged by missing workers.

More than two years into the pandemic, thousands of employees continue to work remotely in the suburbs rather than commute into the city, according to a new report by Pew Charitable Trusts. The permanent trend toward remote work is contributing to Philadelphia's tepid economic rebound from the COVID-19 pandemic and a decline in the total workforce overall, Pew found

Amid the pandemic, lower-wage jobs in hotels, restaurants, and other leisure sectors disappeared, hurting already disadvantaged Philadelphians with lower incomes who held these service positions.

Philadelphia "now has a smaller economy than it did pre-pandemic," said Eichel. Nearly every sector of Philly's economy shrank between the fourth quarter of 2019 to the same quarter of 2021, with leisure and hospitality hit hardest, he said.

Philly's once-vibrant downtown was decimated as tourism ceased and people stayed home, opting not to eat out or shop because of COVID.

Philly's slow recovery is not unique. New York, Washington, and Baltimore have all lagged the rest of the country in job creation, and both New York and Washington have underperformed their respective regions. Midwest cities also haven't recovered all the jobs since before the pandemic, Eichel said. inquirer.com

COVID Has Shaken Up the Traditional Compensation Model
Compensation Structure in the Post-COVID Remote-Work Era
With the rise of remote work, and the movement of employees across locations, the traditional compensation model has been challenged. There are now four approaches employers can consider when setting compensation levels for work-from-anywhere employees:

1. Align all compensation with company headquarters. This approach is based upon the philosophy that a role has a certain value, and it does not matter where the role is located.

2. Set current market-level pay for the employee's remote-work location. Pay remote employees based upon how the organization in their location pays for a similar position. The employer should maintain a competitive pay offering by location for every remote worker.

3. Develop a geographic differentials structure. This approach recognizes differences in compensation by zones rather than individuals and location.

4. Pay based upon the cost of living. Employers set pay based on the headquarter's location and then adjust compensation based on the cost of living where the remote employee is working. jdsupra.com

L.A. Retail: A Tale of Two Pandemics
All of Los Angeles County might have been under the same restrictions throughout the pandemic, but their emergence from this period reveals a lot about the localized retail environments.

New COVID subvariants escape antibodies from vaccination and prior infection

If you still haven't had COVID after latest surge, what are the odds you never will?
---

CEO's Should Be Preparing if Roe Falls or is Weakened
Law enforcement warns of civil unrest if Roe v. Wade is weakened or overturned. Here's how business leaders should prepare.

Law enforcement warns corporate leaders to brace for the chaotic possible reversal of Roe v. Wade.

Corporate leaders should brace for potential protests and disruptions if the US Supreme Court overturns or weakens abortion rights, according to law enforcement and workplace experts.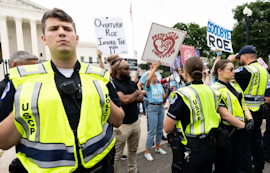 A memo from the Department of Homeland Security obtained by Axios said that extremists on both sides of the abortion issue might target protestors, government officials, companies that make or sell medication to end pregnancies, and "organizations that fund and facilitate travel for those seeking abortions."

A decision on Roe v. Wade, the nearly 50-year-old ruling guaranteeing abortion rights, could come as soon as this week because the high court is nearing the end of its term.

Insider spoke with top CEO consultants to understand what steps business leaders should take to prepare for any potential fallout from a reversal or watering down of Roe. That readiness could be particularly important in the 26 "trigger ban" states that are poised to prohibit or limit access to abortions if the Supreme Court overturns Roe.

Experts say leaders should take a firm stance, facilitate open discussions, and learn from experience. "CEOs shouldn't be caught off guard," Jason Thompson, an executive advisor with expertise in diversity, equity, and inclusion, said. "Now is the moment leaders should be preparing for mass activism and protests."

Business leaders can draw from recent experience with protests about polarizing social issues. Two summers ago, companies of all sizes faced protests, boycotts, and walkouts over police use of force with members of minority communities. The protests came after then-Minneapolis police officer Derek Chauvin killed George Floyd, a 46-year-old Black man, on May 25, 2020. Video footage of Floyd's death set off global protests. Chauvin has since been convicted of murder for Floyd's killing and is in prison. businessinsider.com

Retail Bankruptcy Wave Coming?
The retail industry is facing a potential wave of bankruptcies – here's why

"We have potentially a perfect storm brewing ... I wouldn't be surprised to see an uptick in retail bankruptcies."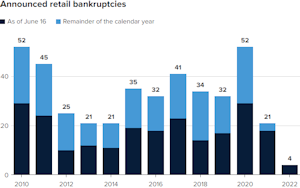 The retail industry is up against a potential wave of bankruptcies following a monthslong slowdown in restructuring activity. There could be an increase in distressed retailers beginning later this year, experts say, as ballooning prices dent demand for certain goods, stores contend with bloated inventory levels and a potential recession looms.

Last week, 90-year-old cosmetics giant Revlon filed for Chapter 11 bankruptcy protection, making it the first household consumer-facing name to do so in months. Now the questions are: Which retailer will be next? And how soon?

The industry had seen a dramatic pullback in restructurings in 2021 and early 2022 as companies — including those that had been on so-called bankruptcy watch lists — received relief from fiscal stimulus that offered cash infusions to businesses and stimulus dollars to consumers. The pause followed a flood of distress in 2020, near the onset of the pandemic, as dozens of retailers including J.C. Penney, Brooks Brothers, J. Crew and Neiman Marcus headed to bankruptcy court.

Including Revlon's filing, there have been just four retail bankruptcies so far this year, according to S&P Global Market Intelligence. That's the lowest number the firm has tracked in at least 12 years. It's not exactly clear when that tally could begin to grow, but restructuring experts say they're preparing for more trouble across the industry as the all-important holiday season approaches.

An analysis by Fitch Ratings shows that the consumer and retail companies most in danger of default include mattress maker Serta Simmons, cosmetics line Anastasia Beverly Hills, skin-care marketing company Rodan & Fields, Billabong owner Boardriders, men's suit chain Men's Wearhouse, supplements marketing company Isagenix International and sportswear manufacturer Outerstuff. cnbc.com

Russian Troops Encouraged by Putin to Steal & Loot
Russia's New Economic Policy: Famine, Looting And Stealing?

Famine, looting & stealing isn't a great long-term strategy to run a country, but it could have global economic impacts in the short-term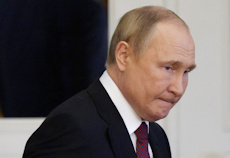 Since the invasion of Ukraine, Russian forces have blocked more than 20 million tons of grain from being shipped through Black Sea ports. The European Union's foreign policy chief Josep Borrell has called Russia's action a war crime. Given the quantity of grain blocked, United Nations personnel have warned a famine could take place in parts of the world. This is not an accident. Russian officials are open about leveraging the prospect of mass starvation to compel Western governments to lift sanctions harming the Russian economy.

Preventing Ukraine from selling its wheat is not a side effect of the war. It is part of Russia's economic strategy to leverage widespread hunger to help its economy. Russia is not relying on famine alone. It is also stealing wheat and steel from Ukraine. Russian media has openly stated Russia is selling wheat it stole from Kherson in Ukraine..

The Ukrainian government estimates Russia has stolen about 400,000 metric tons of grains and seeds, according to the Wall Street Journal. Russia has also bombed Ukrainian farms and grain operations outside of its control. One enticement to military service appears to be allowing widespread looting, which at least one Russian soldier said in an intercepted phone call was sanctioned by Russian leader Vladimir Putin.

Compensating soldiers via looting was common in medieval times. Widespread reports of looting by Russian troops since the war began shows looting has been permitted as an informal economic strategy to harm Ukrainians and incentivize Russians to serve in the military. In the long run, Russia is unlikely to build a successful 21st century economy through famine, looting and stealing. forbes.com

McKinsey & Company on Fear's Role - It's With Us Everyday
Fear factor: Overcoming human barriers to innovation

Research found that the fear of career impact emerged as the biggest differentiator between those who work at top innovation companies and others


Such worries have predictable consequences. When we believe our decisions can put our advancement or compensation at risk, loss aversion takes the steering wheel and drives us to hedge our bets. This results in employees being reluctant to fully invest (or gamble) their careers on innovation, let alone on a single innovation project.

Leading innovators are much more successful at alleviating these career concerns by making innovation an explicit requirement of professional success. mckinsey.com

New hires need not be paid for time related to drug screening, 9th Cir. says
California law doesn't require employers to reimburse new hires for their travel expenses or for their time related to a pre-employment drug test, the 9th U.S. Circuit Court of Appeals held (Johnson v. WinCo Foods, LLC, No. 21-55501 (June 13, 2022)). hrdive.com

Dollar General prepares for hiring blitz for June 22 - 10,000 New Jobs
---


---

Zebra Retail Technology Solutions

Let's Do Retail That's Right For Right Now


YOU'VE GOT THIS. YOU'VE GOT ZEBRA.

Retail transformation is nothing new for you. It's just happening much faster and in more ways. But, one constant remains: the customer is always right. And today's customer wants to be right, right away. There's a lot to do, but you've got this...it's all very solvable. You know where you want to go...you just need the right partner. One that leads with decades of experience and a legacy of innovation. That partner is Zebra. So, let's put our heads together and do retail that's right for right now. Let's scale and energize your strategy with a digital backbone that unifies your team, informs priorities and drives results.
---
---

Federal Government Continues Beefing Up Cybersecurity
Biden Signs Two Bills to Enhance Government Cybersecurity

Now signed into law, the bills aim to improve cybersecurity and collaboration on all levels of government.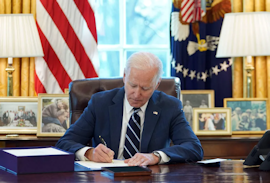 President Joe Biden signed three bills into new law Tuesday, two of which focus on beefing up government cybersecurity, according to a White House press release.

Bill S. 1097, titled the Federal Rotational Cyber Workforce Program Act of 2021, establishes an employee rotational program within the Federal Cyber Workforce. The workforce is a "diverse group of practitioners who govern, design, defend, analyze, administer, operate, and maintain our nation's data, systems and networks," according to the CIO Council.

The law establishes that "certain federal employees may be detailed among rotational cyber workforce positions at other agencies" and authorizes agencies to determine which employees are eligible for the program.

Bill S. 2520, titled the State and Local Government Cybersecurity Act of 2021, will require the Department of Homeland Security to increase collaboration among state, local, tribal and territorial government entities along with "corporations, associations, and the general public, regarding cybersecurity."

The law requires the National Cybersecurity and Communications Integration Center to provide training, conduct exercises, and promote cybersecurity education and awareness across all lower levels of government.

The two bills join a number of other efforts by the Biden administration to bolster cybersecurity. The president recently oversaw the creation of a cybersecurity bureau and cybersecurity review board and signed an executive order intended to improve cybersecurity following the Colonial Pipeline hack in 2021. cnet.com

Some Data More Valuable Than Other to Cybercriminals
Which stolen data are ransomware gangs most likely to disclose?
If your organization gets hit by a ransomware gang that has also managed to steal company data before hitting the "encrypt" button, which types of data are more likely to end up being disclosed as you debate internally on whether you should pay the ransomware gang off?


Rapid7 analysts analyzed 161 data disclosures performed by ransomware gangs using the double extortion approach between April 2020 and February 2022, and found that:

● The most commonly leaked data is financial (63%), followed by customer/patient data (48%)

● Files containing intellectual property (e.g., trade secrets, research data, etc.) are rarely disclosed (12%) by ransomware gangs, but if the organization is part of the pharmaceutical industry, the risk of IP data being disclosed is considerably higher (43%), "likely due to the high value placed on research and development within this industry."

The double extortion tactic

Ransomware data disclosures usually happen when the victim organization refuses to pay the ransom. First, the gangs disclose a sample of compromised data and, if the victim is still not convinced of the damages a full leak would bring, they disclose the rest and/or sell it.

Ransomware groups' leak sites are usually set up on the dark web, but one group has recently published stolen victim data on the public Internet.

Data disclosure was pioneered by the now-defunct Maze ransomware group, but the approach has been adopted by other players in the ransomware market (REvil, Conti, Cl0p, etc.) because potential victims started investing more effort in making good backups. helpnetsecurity.com

McKinsey & Company: Take Heed
Cybersecurity legislation: Preparing for increased reporting and transparency
To get ready for compliance with new US regulations, companies can segment their preparation into stages and take both short- and long-term actions to increase preparedness.



We are now entering a new era in cybersecurity—one in which governments, regulatory agencies, and companies around the world work to increase oversight of cybersecurity incidents.

Companies may regard new regulations as an opportunity to prepare for greater cybersecurity transparency. In the United States, two cybersecurity regulations are likely to have an impact on multiple industries in the commercial sector.

First, the Cyber Incident Reporting for Critical Infrastructure Act (CIRCIA), signed into law in March 2022, will require critical infrastructure companies, including financial services, to report cybersecurity incidents, such as ransomware attacks, to the Cybersecurity and Infrastructure Security Agency (CISA). In addition, the US Securities and Exchange Commission (SEC) in March 2022 proposed a rule requiring publicly listed companies to report to the SEC cybersecurity incidents, their cybersecurity capabilities, and their board's cybersecurity expertise and oversight (see sidebar, "CISA and SEC will create US cybersecurity reporting requirements").

Entities in the 16 critical infrastructure sectors defined by CISA and all registrants with the SEC should consider acting now to prepare for CIRCIA and the expected SEC rule. Where appropriate, companies may consider providing their valuable input on the shape of the regulations' detailed rules as they are formed in the months ahead. Regardless of how the final regulations are put into practical enforcement, organizations can benefit from establishing or fine-tuning cyber-crisis management programs that will help prepare for increased regulatory requirements and improve their cyber-defense posture.

This article lays out the new context of cybersecurity and the contents of the anticipated new US regulations. It then proposes for a three-step approach to preparing organizations for readiness, response, and remediation. mckinsey.com

Security Solution Providers Beware You're Being Targeted
Fake voicemail notifications are after Office365, Outlook credentials
A phishing campaign using fake voicemail notifications has been and is still targeting various US-based organizations, in an attempt to grab employees' Office365 and Outlook login credentials, Zscaler warns.

The campaing seems to be a repeat of a previous, similar one, and targets security solution providers, software security developers, supply-chain organizations in manufacturing and shipping, healthcare and pharmaceutical firms, and the US military. Zscaler was one among the targeted organizations, which allowed them to analyze the campaign in full. helpnetsecurity.com

Researchers disclose 56 vulnerabilities impacting thousands of OT devices

Fresh Magecart Skimmer Attack Infrastructure Flagged by Analysts
Cannabis Shops: A Magnet for Criminals?
Why Cannabis Businesses Need Protection to Keep Growing
Cannabis businesses are an attractive target for criminals.

By Scott Thomas, Genetec - US Director Sales - Genetec Retail, Financial, Hospitality, Gaming & Cannabis Markets

As the director of cannabis markets for Genetec, a global provider of open architecture physical security platforms, I've seen firsthand how vital it is that cannabis businesses are proactive in their security measures. Because they market a high-value product in a cash-intensive environment, cannabis businesses are an attractive target for criminals. The product desirability is self-evident, and because Federal laws essentially prohibit banks from doing business with legal cannabis operators, most transactions are in cash. In my experience, an average dispensary may have upwards of $10,000 on hand on a daily basis. This substantially increases the safety and financial risk for legitimate businesses and their employees.

The U.S. House of Representatives has now passed the SAFE Banking Act six times, only to have it stall in the Senate Banking Committee.

Protecting the Business and Employees

In this environment, cannabis operators must take every possible step to protect their products and people. As members of the retail community, cannabis operators should be aware that many of these robberies fall under the classification of organized retail crime (ORC). Law enforcement resources are spread thin and violent crime takes priority response over burglary and property theft. This means cannabis operators need to pro-actively design and harden their dispensaries and stores with the primary intent of deterring potential theft attempts.

Working Together

In addition to protecting themselves, cannabis operators should work proactively with other retail businesses within the geography of their dispensaries on ORC burglaries or robberies. If evidence can be collaboratively shared to identify an organized retail crime organization, the combined losses may be enough to prompt investigation and prosecution at the felony level. Together, these coordinated efforts may lead to the successful prosecution and jail time of the ORC kingpins on felony charges.

The cannabis industry is evolving, along with the legislation to support and guide it — although not always at the same pace. As the industry grows to reach its potential, it's critical that cannabis businesses are aware of and protect against the threats that arise as part of the ecosystem. rollingstone.com

View from the Other Side: Cannabis Retailers - Low Risk, High Reward?
Analysis: Cannabis Retailers Drive Economic Growth, Are Not Magnets for Crime
Consistent with prior studies, investigators reported that homes in close proximity to marijuana outlets experienced a greater rise in value than did other residences in the city. Authors also rebuffed the allegation that marijuana retailers were associated with any elevated risk of criminal activity. Between 2018 and 2021, fewer than one percent of all robberies and burglaries reported to the Sacramento Police Department were associated with cannabis business, the report found.

Overall, the cannabis industry is the ninth largest employer in Sacramento, researchers concluded, and it is responsible for nearly 8,000 jobs citywide.

Commenting on the study's findings, NORML's Deputy Director Paul Armentano said: "These findings ought to mitigate the concerns of local officials who have been reluctant to embrace regulating the cannabis marketplace. Licensed cannabis retailers are good neighbors, drive economic growth, and redirect tax dollars back into the local community. It makes no sense from either an economic perspective or from a public health perspective to prohibit these businesses or to relegate cannabis commerce solely to those operating in the unregulated marketplace." communitynewspapers.com

Keeping Your Cannabis Facilities Safe
Fire Safety for Cannabis Cultivation and Manufacturing Facilities: New NFPA Standards
Cannabis cultivation and manufacturing are major operations. Aside from requiring considerable amounts of expensive and specialized equipment, cultivation and manufacturing are usually marred with lengthy licensing processes requiring stringent environmental impact reviews and facility requirements. Further, cultivation and manufacturing are at particular risk of fire, whether from instituting insufficient controls, poor electrical work or flawed connections, natural disasters (namely wildfires), or crime. This article analyzes fire risks in cannabis cultivation and manufacturing and discusses how those risks can be minimized through fire safety planning.

How Can Cannabis Business Operator's Outfit their Facilities for Effective Fire Safety?

Cannabis legislation gained serious momentum after the 2016 election. When states began their legal cannabis programs, few, if any, fire safety standards existed for any sectors of commercial cannabis. Since then, fire safety standards in commercial cannabis have moved in leaps and bounds. Notably, as of May 2021, the National Fire Protection Association (NFPA) has published the NFPA 420, Standard on Fire Protection of Cannabis Growing and Processing Facilities. While the industry applauds this advancement, it is impractical to assume operators can easily retrofit their facilities. While operators work to bring cultivation and manufacturing facilities up to code – and of course, there will come the requirement that all such facilities meet this code – operators can mitigate fire risk by following recommendations from the NFPA and the Society of Fire Protection Engineers (SFPE). sapphirerisk.com

New York Cannabis Regulatory Update
---

---

Selling Counterfeits Online
Amazon, Cartier sue influencer accused of selling fakes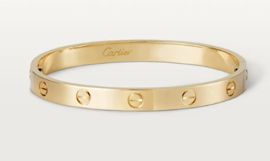 Amazon has teamed up with fashion brand Cartier on a pair of lawsuits against an unnamed social media influencer who is accused of using their platform to sell counterfeit Cartier jewellery.

The lawsuits also cite eight businesses that are accused of using social media platforms and websites to promote and sell counterfeit items – including bracelets, necklaces and earrings that infringed Cartier trademarks – on Amazon.com.

"Together, defendants engaged in a sophisticated campaign to market, advertise, and sell counterfeit Cartier products in the Amazon store, while disguising the products as non-branded in an attempt to evade Amazon's counterfeit detection tools," says one of the complaints.

It says the social media influencer – identified only as 'Phym9y3v' – "used her social media accounts to direct followers to links for Cartier products—e.g., 'a Love bracelet' – among other products." Genuine Love bracelets (pictured above) retail for several thousand dollars apiece.

A key feature of the alleged activity was a so-called "order this/get this" ploy. The social media or website listing will link to an ostensibly generic, unbranded products – making them hard to detect. However, tipped off purchasers would be aware that they would in fact receive a counterfeit.

Amazon maintains that it is taking the fight to counterfeiters on its platform, claiming in its latest brand protection report that it intercepted three million counterfeit products in 2021 – up 50 per cent on the prior year – and blocked more than 2.5 million attempts to create new selling accounts.

The online retail giant needs to show it is having an impact on counterfeits, particularly as it continues an effort to break into the luxury market. Earlier this year, Amazon launched its Luxury Stores site in the UK, France, Germany, Italy and Spain, having opened a US version in 2020. securingindustry.com

Amazon Leadership Shake-Up
Senior Black Executives Depart Amazon as It Names New Consumer Boss

The company's consumer and operations business has experienced a significant shake-up in recent weeks.

Two of Amazon's most senior Black executives are departing the company, according to four people familiar with the change, leaving Amazon without any Black leaders on its senior leadership team, which includes more than two dozen executives responsible for running the company.

Amazon confirmed the departures on Tuesday shortly after announcing a new head of its retail and operations business.

Alicia Boler Davis, the senior vice president who oversees Amazon's fulfillment operations, and David Bozeman, the vice president overseeing its trucking operations, are both leaving, the people said. Neither immediately responded to requests for comment. Amazon had no further comment.

On Tuesday, Andy Jassy, who became chief executive of Amazon almost a year ago, named Doug Herrington, a 17-year veteran of the company, as the new chief executive of Worldwide Amazon Stores. He is filling a role similar to one held since early last year by Dave Clark, who was the architect of the company's warehouse operations. Mr. Clark is leaving Amazon at the end of the month — after 23 years at the company — to become the chief executive of Flexport, a logistics start-up. nytimes.com

Bills would require Amazon, other online retailers to disclose third-party sellers' contact information

Amazon workers in Maryland say they were fired for union organizing
---
California: Over $23.5M recovered in Retail Theft busts
More than $23.5 million worth of stolen merchandise has been recovered since a taskforce was created to combat the rise in retail crimes. The Organized Retail Crime Task Force was started in 2019 by the CHP, since then they've made 515 arrests, and have recovered 199,801 stolen items. ORCTF has carried out 1,103 investigations statewide. They also encourage anyone with any information on those carrying out these crimes to report it here. kmph.com

Colorado Springs, CO: Law enforcement raiding pawn shops in Colorado Springs, Pueblo as part of a large-scale theft investigation
U.S. Marshals, FBI and local law enforcement have raided four pawn shops as part of an ongoing investigation into a multi-million dollar criminal organization. Two of the Top Dollar Pawn shops are located in Pueblo and two are in Colorado Springs. Authorities were originally going to share more details on the case with the public Wednesday afternoon, but decided to cancel that news conference. "As everyone is aware, this is an active and on-going investigation," part of a statement from Lt. Pamela Castro with the Colorado Springs Police Department reads. "During the course of the investigation today, developments within the case are going to prevent us from holding the press conference this afternoon. We expect law enforcement personnel to remain at the locations of the search warrants for the next 2 or 3 days. There is still no threat to the public. We apologize for any inconvenience this has caused but our responsibility is to the integrity of the investigation and the subsequent judicial process." kktv.com

Alameda, CA: Two women arrested for Armed Robbery at South Shore Center
Two women were arrested after an armed robbery in Alameda on Tuesday, according to a Facebook post from the Alameda Police Department Wednesday afternoon. At approximately 5:25 p.m. on Tuesday a loss-prevention officer working at South Shore Center contacted Alameda Police Dispatchers about an armed robbery. During the incident two women took out cans of pepper spray before they were confronted by the loss-prevention officer. As the two suspects left the scene, a caller described them and their vehicle to dispatchers, according to police, the post stated. One officer responded to the scene to speak to the victim while others began canvassing the area. At approximately 5:40 p.m. APD officers stopped a vehicle matching the description near the 800 block of Laurel Street. Officers were able to recover approximately $1,500 of merchandise from the vehicle. One of the suspects in the vehicle also had an outstanding warrant from 2021 for assault with a deadly weapon as well as robbery. kron4.com

Jackson Township, NJ: Shoplifting Arrests as a result of Special Enforcement Unit
In response to recent incidents of overdoses, suspected narcotics activity and numerous instances of shoplifting which have occurred at the Jackson Premium Outlets, detectives assigned to the department's Special Enforcement Unit along with patrol officers have conducted high visibility and plain clothes details in the area. This is to attempt to identify those individuals who travel to the Outlets specifically to engage in criminal activity such as shoplifting, which in many cases due to corporate policy is not reported until hours or in some cases, days later so the stores can document what has been stolen, making investigating the incidents problematic.

On Wednesday June 15, 2022 at approximately 5:25pm, detectives were on location conducting surveillance when they observed two individuals engaged in suspicious activity near the Nike store which appeared to be consistent with shoplifting. They investigated further and with assistance from patrol officers discovered that the suspects were in possession of improvised devices utilized to defeat store's security measures and also a large amount of merchandise later discovered stolen from multiple stores in the Outlets. The suspects were placed under arrest and the vehicle they had been using was impounded. ocscanner.news

REGISTER NOW: San Diego Organized Retail Crime Alliance | Summer Symposium
Thursday, August 25, 2022
---

---

Shootings & Deaths
Fort Worth, IN: Man dies after shooting outside Kroger; 3 people detained
The Fort Worth Police Department is investigating a homicide after a man was shot outside a Kroger on Wednesday morning and later died at a hospital. According to a police call log, officers were dispatched to the grocery store, located on Camp Bowie West Blvd., around 7:40 a.m. "West units [are] responding to Kroger where a male was possibly shot outside of the store," said Buddy Calzada, a police spokesperson, in an email around 8:20 a.m., before confirming the shooting shortly afterward. Police said they detained three people at the scene who were being questioned about their possible involvement in the shooting. No arrests had been made as of Wednesday afternoon. star-telegram.com

Houston, TX: Suspect shot, killed by employee after robbing gun shop
A suspect was shot and killed by an employee after attempting to rob two businesses, including a gun shop on Tuesday, according to the Houston Police Department. The incident was reported around 3:17 p.m. at Carter's Country, located in the 11800 block of South Wilcrestt Drive and Southwest Freeway. Before the man entered the gun shop, witnesses told police he entered a Suit Mart next door and tried to steal some items.
"The guy looked like he was a homeless person," said witness Marcus Fomby. "Basically, they told him to just let go of the jeans or we'll call the police." Leaving the Suit Mart empty-handed, police said the man then entered the gun shop with a sharp object, opened the cash register and stole the money. The employee told officers he shot the suspect in self-defense as the suspect was leaving the business. "Once he went there (the gun shop), he actually went behind the counter (and) started ruffling through the cash register," HPD Lt. Larry Crowson said. "He was confronted by one of the employees, at that point, one of the employees felt in fear of their safety and fired two shots, at least one struck." click2houston.com

Louisville, KY: Update: Thorntons' Security Guard acted in self defense, lawyer claims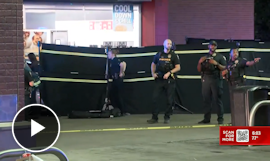 New video shows some of the final moments between a Thorntons' security guard and the man he is charged for shooting and killing. A judge ordered Tavon Parrish to remain in jail on a $500,000 bond after his lawyer tried to argue the shooting was in self defense. Police described the timeline between when the victim, David Dickson, walked into the Thorntons on First and Broadway, when he confronted security guard Tavon Parrish, and when Dickson was shot and killed. "If Mr. Parrish was some sort of hot-headed security guard, he'd have shot him the first time," said Parrish's attorney, Keith Kamenish. He said his client felt threatened by Dickson after repeatedly telling him to leave.

"You hear the two men arguing, and you hear the guys escalated voice and you hear 'I'm going to beat your head in,'" Kamenish said. "And if you look at the video, time and time again, it sure as heck isn't Mr. Parrish saying it." His key piece of evidence is video from outside the store showing some of the final moments of that confrontation, with Parrish pointing the gun at Dickson as he comes back in the store.

LMPD detective Stephen Snider told the judge when he watched the store's security video, he saw Dickson come into the Thorntons, get two cans of beer from the cooler, go over to the soda fountain, and then head toward the cash register. The detective said Parrish confronted Dickson over a beer in his pocket. Snider said he saw Parrish pull out his gun and point it at Dickson, before holstering it and pushing Dickson through the store. He said Parrish told him Dickson lunged at him at one point. "It is clear that he did swipe the gun away from him, but he did not lunge at him, it's clearly evident on the video," Snider said. The prosecutor, Rebecca Schroering, said there is enough evidence to support the murder charge. wave3.com

Columbus, OH: Tuttle mall shooting suspect pleads not guilty to murder charges
The man accused of fatally shooting another man in The Mall at Tuttle Crossing earlier this month pleaded not guilty on Tuesday. Court records say 24-year-old Tyrone Gray Jr. was not present during Tuesday's hearing, but pleaded not guilty to charges of aggravated murder, murder, aggravated burglary and inducing panic. The shooting happened on June 12 inside the Sole Stop where Gray allegedly shot 25-year-old Dontarious Sylvester. According to Franklin County Municipal Court records, surveillance video showed the men were arguing in the store. Gray posted a $50,000 bond and was released from the Franklin County Jail on June 13. Two days later, Gray was indicted on six counts which included aggravated murder, murder, aggravated burglary and inducing panic. A warrant for his arrest was issued that same day according to court records. 10tv.com

Ponca City, OK: Police Fatally Shoot Liquor Store Robber
Police in Ponca City have fatally shot a man who robbed a liquor store., according to the Oklahoma State Bureau of Investigation. Police were called Monday night after the man left the store located in a strip mall on foot with the alcohol, the OSBI said. Officers later spotted the man carrying a gun and walking in a city street where he then forced a woman from her vehicle and stole the vehicle, driving it back to the strip mall where the liquor store is located, the OSBI said. The man then drove into a field behind the strip mall where he abandoned the car and ran into a wooded area, chased by officers. He then turned toward the officers and appeared to have the gun when police shot and killed him, according to the OSBI. The man's weapon was recovered at the scene, the OSBI said. usnews.com

Cherry Valley, IL: Update: CherryVale Mall murder suspect arrested in Georgia


After months of investigation, the Winnebago County Sheriff's Office and the Cherry Valley Police Department have arrested a suspect in connection with the shooting death of 25-year-old Marcus Mclin in April. Throughout the investigation, the Winnebago County Sheriff's Detective Bureau identified 25-year-old Elijah Lucena of Chicago as the suspect in this case. The Winnebago County State's Attorney's Office issued an arrest warrant for Lucena for First Degree Murder. In the early morning hours of Friday, June 17, a traffic stop was conducted on a car by the Fairburn Police Department in Georgia. During the traffic stop, a man was uncooperative providing officers with false names. The man was arrested for Obstructing a Peace Officer and during the booking process, fingerprints revealed that the male passenger was actually Lucena. wifr.com

Orlando, FL: Deputies arrest suspect in deadly shooting at Family Dollar
Deputies have made an arrest after two men were shot, and one of them killed, Friday morning in Orlando. Officials say Patrick Alcereau is in custody at the Orange County Jail on two warrants for first-degree murder and attempted first-degree murder. According to the Orange County Sheriff's Office, deputies were called to 7113 South Orange Blossom Trail around 6 a.m. the morning of the shooting. Deputies found the men lying in the parking lot. One of the men was taken to the hospital where he was pronounced dead. He was later identified as Ricky Lemar Jones. A second victim, a man in his 20s, was taken to the hospital and is expected to recover. wesh.com

Glendora, CA: Man arrested in shooting at Vons grocery store
A man suspected of shooting his girlfriend's ex-boyfriend inside a Vons supermarket in Glendora on Monday night was arrested in Pomona on Tuesday, June 21, police said. Officers found the suspect, 25-year-old Larry Ronnie Bravo of Covina, at an urgent care in Pomona, Glendora police Sgt. Ryan Layaye said. Bravo, who was not injured, was there on an unrelated matter, he added. Bravo was booked on suspicion of attempted murder on Tuesday afternoon. The shooting happened at the Vons, 435 W. Foothill Blvd, around 9 p.m. on Monday. The victim, a 26-year-old Los Angeles man, showed up at the store to talk to his ex-girlfriend, Layaye said. The suspect, who is the woman's new boyfriend, also turned up. He said the two men got into a fist fight inside the store. During the fight, the suspect produced a gun and shot the victim, who was hit in the lower torso, Layaye said. The victim was treated at Pomona Valley Hospital Medical Center and released, he said. sgvtribune.com

LaGrange, GA: Police search for multiple suspects after shooting at neighborhood grocery store
LaGrange police are asking for the public's assistance in identifying the suspects who shot into a business. On May 11, officers responded to a call about a business being shot into in the 800 block of Whitesville Road. When officers arrived at the AK Food Mart on Whitesville Road they said they discovered shell casings in the parking lot across the street of the neighborhood grocery store. The video shows a man in a white T-shirt walking out of the apartment complex into the parking lot of the neighborhood grocery store. The video shows a car stop on Handley Street and the driver gets out of the car and appears to be talking with the man in the white shirt. The two suspects begin shooting at each other. wsbtv.com

---

Robberies, Incidents & Thefts
Tallahassee, FL: Suspect arrested in Books-A-Million stabbing
The Tallahassee Police Department responded to a stabbing at the Books-A-Million on Thomasville Road Tuesday afternoon. The Tallahassee Online Police Statistics map indicates officers responded to the 3500 block of Thomasville Road around 1:45 p.m. According to police, a man was taken to a hospital in the area after suffering non-life-threatening injuries in this incident. TPD says the victim and suspect did not know each other. After stabbing the victim inside the store, the suspect ran away from the area, TPD's incident report states. Officers managed to quickly locate the suspect, who police identified as 41-year-old John McFarland, in the woods north of Killearn Center Boulevard. They also recovered a knife, the department says. McFarland was arrested on a charge of attempted murder. wctv.tv

Chicago black belt takes down man who allegedly punched 7-Eleven clerk

Honolulu, HI: Police investigating burglaries at 24 businesses

Turlock, CA: Loss prevention agent hit with insect killer in robbery

Inside the subreddit dedicated to busting shoplifters
● C-Store – Beaumont, TX – Armed Robbery
● C-Store – New York, NY – Burglary
● C-Store – Pittsville, MD – Armed Robbery
● C-Store – Hopewell, VA – Armed Robbery
● C-Store - Orangeburg, SC – Armed Robbery
● C-Store – Bishop, TX – Robbery
● CVS – Irvine, CA – Burglary
● Gas Station – Taunton, MA – Armed Robbery
● Gun – Houston, TX – Robbery / Susp killed by Owner
● Jewelry – Kerman, CA – Armed Robbery
● Jewelry – Kissimmee, FL – Robbery
● Jewelry - Pikeville, KY – Robbery
● Jewelry - El Paso, TX – Robbery
● Jewelry – Las Vegas, NV – Robbery
● Jewelry - Grandville, MI – Robbery
● Jewelry – Lexington, KY – Robbery
● Jewelry – Dunwoody, GA – Robbery
● Laundry – Somerset County, PA- Burglary
● Liquor – Ponca City, OK – Armed Robbery / Susp killed by Police
● Pharmacy – Santaquin, UT – Armed Robbery
● Restaurant - Ithaca, NY – Burglary
● Walmart – Warminster, PA - Robbery
● 7-Eleven – Chicago, IL - Robbery
● 7-Eleven – Charlotte, NC – Robbery
Daily Totals:
• 20 robberies
• 4 burglaries
• 2 shootings
• 2 killed

---
| | |
| --- | --- |
| | Tony Hayes, CFI, LPC named District LP Manager for TJX Companies |
Submit Your New Hires/Promotions
or New Position
See all the Industry Movement
---




Feature Your Job Here For 30 Days -
70% Aren't On The Boards
Post your job listing
---
Featured Job Spotlights
An Industry Obligation - Staffing
'Best in Class' Teams

Every one has a role to play in building an industry.
Filled your job? Any good candidates left over?
Help your colleagues – your industry - Build 'Best in Class' teams.

Refer the Best & Build the Best
Quality – Diversity – Industry Obligation

---

VP, Asset Protection & Retail Operations
Washington, D.C. - posted April 29
The candidate will oversee the development of innovative strategies, programs and solution which help retailers mitigate loss and reduce total retail risk; Direct oversight of the NRF Loss Prevention Council and Retail Operations Council...



National Account Sales Executive
Remote Opportunity - posted May 31
Interface is seeking a talented National Account Sales Executive to join our diverse, highly motivated sales team.  This individual will propose, advance the sales process, close and support the sale of our managed Access Control, Intrusion & Interactive Alarm monitoring portfolio, IP video products, and industry leading Business Intelligence solutions with a focus on the large, multi-site U.S. businesses and targeted verticals...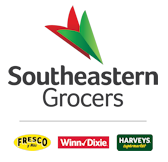 Region AP Manager (Florida - Treasure Coast Market)
Jacksonville, FL - posted June 17
Responsible for managing asset protection programs designed to minimize shrink, associate and customer liability accidents, bad check and cash loss, and safety incidents for stores within assigned region. This position will develop the framework for the groups' response to critical incidents, investigative needs, safety concerns and regulatory agency visits...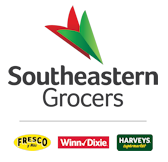 Regional Safety Manager – South Florida Region
Jacksonville, FL - posted June 17
This position will manage the safety program for an assigned group of stores that is designed to minimize associate and customer accidents. This includes reviewing and recommending loss control strategies, ensuring program conformance to applicable laws and regulations, preparing required reports, and monitoring and evaluating the program activities in stores...



Corporate Risk Manager
Seattle, WA / Tacoma, WA / Portland, OR - posted June 14
Summary of Role and Responsibilities: A proactive approach to preventing losses/injuries, whether to our employees, third parties, or customer's valuables. They include but are not limited to cash in transit, auto losses, or injuries....



Corporate Risk Manager
San Diego, CA / Los Angeles, CA / Ontario, CA
- posted June 10
Summary of Role and Responsibilities: A proactive approach to preventing losses/injuries, whether to our employees, third parties, or customer's valuables. They include but are not limited to cash in transit, auto losses, or injuries....



Corporate Risk Manager
Atlanta, GA / Birmingham, AL - posted June 10
Summary of Role and Responsibilities: A proactive approach to preventing losses/injuries, whether to our employees, third parties, or customer's valuables. They include but are not limited to cash in transit, auto losses, or injuries....



Physical Security Operations Center Leader
Columbia, MD - posted June 8
The primary purpose of this role is to partner, lead and manage a Central Station/Physical Security Operations Center driving operational execution and enhancements to ensure effectiveness and a positive customer experience. This individual is also responsible for leading a team of operators providing professional and accurate responses...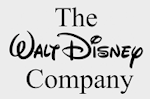 Senior Manager, Asset Protection
Orlando, FL - posted May 13
You will lead and manage NA processes and programs to protect company assets, people and brand. Our mission for this role is to provide an operational focus on workplace and physical security programs, profit protection and investigations. You will report to the Consumer Products, Games and Publishing Executive Director, Global AP and Safety...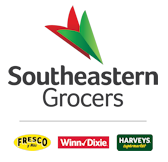 Region Asset Protection Manager–Southwest Florida
Fort Myers, FL - posted May 12
Responsible for managing asset protection programs designed to minimize shrink, associate and customer liability accidents, bad check and cash loss, and safety incidents for stores within assigned region. This position will develop the framework for the groups' response to critical incidents, investigative needs, safety concerns and regulatory agency visits...



Loss Prevention Specialists (Store Detective)
Albany, NY; Hyannis, MA; Burlington, VT; Hartford, CT
- posted May 6
Detect and respond to external theft and fraud by working undercover within the store(s) you are assigned to. Working as a team with store management and associates in combating loss in the store(s). Developing and analyzing external theft trends, utilizing information in company reports and information gathered from store management and associates...

Retail Asset Protection Associate
Medford, MA; Brockton, MA; East Springfield, MA
- posted May 6
The Asset Protection Greeter role is responsible for greeting all customers as they enter the store, ensuring that customers see the Company's commitment to provide a safe and secure shopping environment, as well as deterring theft, shoplifting, or other dishonest activities...



Loss Prevention Supply Chain Manager
Fresno, CA - posted April 25
The Loss Prevention Manager, Supply Chain (LPMSC) drives shrink improvement and profit protection activities for an assigned distribution center (DC), its in-bound and outbound shipping networks and its third party pooling centers...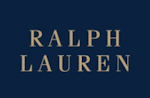 Asset Protection Lead (Regional), Atlanta/Carolinas
Atlanta/Charlotte - posted April 22
Responsible for the protection of company assets and mitigation of risk. Effectively communicates, trains, implements, and monitors all aspects of Asset Protection programs in assigned markets. These programs include Tier Shrink Reduction Strategy, training and awareness, store audits, investigative initiatives, profit protection, health and safety and budgetary compliance...



Regional LP Manager
Pacific Northwest - posted April 22
Minimize losses to the business, improve profitability and provide dedicated support to the field and all field personnel, focusing on external theft, internal theft, systems and administrating training and P&P compliance, stocktaking processing and analysis...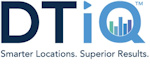 Regional Loss Prevention Auditor
Multiple Locations - posted April 20
The Regional Loss Prevention Auditor (RLPA) is responsible for conducting operational audits and facilitating training meetings in our clients' locations. The audit examines operational controls, loss prevention best practices, and customer service-related opportunities...



Business Manager
Dallas/Fort Worth Area, TX - posted April 6
Sapphire Risk Advisory Group is seeking a Business Manager to work in the company's Dallas-area office in a W2 position and will closely partner with other members of the team to manage projects and communicate with contractors, vendors, and clients...
---

Featured Jobs

---

---

No matter what you do, there's always two sides in every stadium, both supported by their beliefs, convictions and opinions and both equally opposed in their desire to win. While winning is everyone's objective, how you play the game is in actuality more important. Regardless of how the other side plays, one must always remember that afterwards regardless of the win or loss everyone respects the one who played like a professional and gave it their best.


Just a Thought,
Gus



(content subject to approval)
---

Recruiting?
Get your job e-mailed to everyone... everyday
Post on our Featured Jobs Board!
Not getting the Daily?
Is it ending up in your spam folder?
Please make sure to add d-ddaily@downing-downing.com to your contact list, address book, trusted sender list, and/or company whitelist to ensure you receive our newsletter.
Want to know how? Read Here



36615 Vine Street, Suite 103
Willoughby, OH 44094
440.942.0671
copyright 2009-2019
all rights reserved globally