---

Industry Leader Van Carney to be Honored
at NRF Protect

The National Retail Federation will honor two veteran loss prevention professionals for their outstanding contributions to combat retail crime on June 23 during the annual NRF PROTECT conference in Cleveland.

The Ring of Excellence Award is reserved for distinguished professionals who have shaped the loss prevention industry through their leadership and innovations. One of this year's recipients is Van Carney, senior security and loss prevention consultant for Keiser Communications and Security LLC.

Carney spent nearly three decades leading loss prevention, safety and security for Domino's corporate headquarters as well as its largest franchise, MSK Management. He is now employed at Keiser, where he developed the company's physical security requirements and executive protection program. He recently uncovered a major embezzlement scheme, recovering a substantial portion of the $117,000 loss.

Carney is member of the NRF Loss Prevention Advisory Board and a former member of the board's Legislative Committee. He is also a former vice president and board member at the Restaurant Loss Prevention & Security Association. He is a graduate of the FBI's Domestic Security Alliance Council executive training program and has held the designations of Certified Protection Professional and Certified Fraud Examiner.



Retail security executives from across the country are expected to attend NRF PROTECT at Cleveland's Huntington Convention Center June 21-23 for three days of content with 29 sessions, more than 100 speakers and 200 exhibitors. nrf.com

---

Flashback to Van's 2018 Appearance at 'Live in NYC' at the NRF Big Show

Building a Worldwide LP Program

Keeping people safe in 14,000 locations in 90 Countries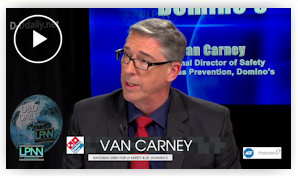 With 14,000 locations worldwide, 5,700 domestically, and over 400 corporate locations in the U.S., Van Carney, former National Director of Safety and Loss Prevention, helped build a successful LP program during his time at Domino's. He led his industry and kept hundreds of people safe when making home deliveries.

From robbery prevention and internal theft to delivery safety and defensive driving training, learn how his LP team led the way. Also, learn what RLPSA can offer food and restaurant retailers.
---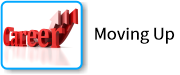 ---

In Case You Missed It

Solink® Appoints Cathy Langley as Senior Leader AP, Major Accounts

Appointment reinforces Solink's commitment to delivering world-class products to secure enterprises' assets



OTTAWA, June 16, 2022 - Solink, a modern, cloud-based video security company for businesses, today announced that loss prevention and asset protection expert, Cathy Langley, LPC, is joining the team as Senior Leader Asset Protection, Major Accounts.

Prior to joining Solink, Cathy Langley spent the last 30 years with Rite Aid Corporation, most recently as Senior Director, Asset Protection. Along with improved operational efficiencies during her tenure, she launched the company's first Loss Prevention Analytics team that enhanced predictive shrink reporting and drove year-over-year retail shrink reduction through early detection. She was also responsible for improvements in internal case resolutions.

Langley's other experience in the industry includes serving as an active member of the Loss Prevention Foundation (LPF) Advisory Council and Loss Prevention Research Council (LPRC) Board of Advisors.

Read more here

See All the Executives 'Moving Up' Here

Submit Your New Corporate Hires/Promotions or New Position

---

---

Genetec helps customers break free from proprietary access control systems with next-generation Synergis Cloud Link
Provides more features, enhanced cybersecurity, and helps future-proof security installations



MONTRÉAL, June 21, 2022 -- Genetec Inc. ("Genetec"), a leading technology provider of unified security, public safety, operations, and business intelligence solutions, today announced the immediate availability of a new generation of its Synergis™ Cloud Link PoE-enabled IoT gateway for access control. Manufactured in North America to mitigate supply chain delays, Synergis Cloud Link addresses increasing demand for non-proprietary access control solutions and provides a safe and secure gateway to a cloud or hybrid deployment.

Read more here


Appriss Retail Increases Investment in Appriss® Secure and Launches Coaching Module for Employee Education
Exception-based Reporting Solution Extended for Omnichannel Retail



IRVINE, Calif. (June 21, 2022) – Appriss Retail, an industry leader in using data science to transform the consumer purchase cycle, today announced the company has extended its Appriss® Secure exception-based reporting (EBR) solution for omnichannel retailers and added several new features. This caps off an exciting year of investment in the Secure product. The new functionality was unveiled at the 2022 Appriss Retail Global User Conference in April and will be ready for demonstrations at the NRF Protect show in June.

Read more here
---

The U.S. Crime Surge
The Retail Impact

Grocery Stores Turning into Violent Hot Spots
Grocery stores are a hotbed of racism and hate crimes, data shows

Hate crimes at grocery stores have quadrupled since 2010, as the pandemic, politics and mask mandates collided in one of the few public gathering spaces still open in 2020.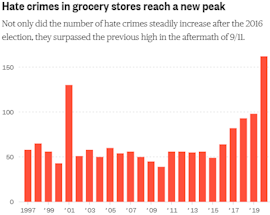 The mass shooting in Buffalo is the latest in a wave of racism and hate that has swept over grocery stores across the country in the past decade, a trend that data shows has greatly accelerated since the start of the pandemic in 2020.

According to an NBC News analysis of FBI hate crime data from the last 10 years, more than 160 hate crimes were recorded at grocery stores in 2020, 65% more than in 2019 and four times as many as in 2010.

"With regard to 2020, we saw grocery stores were a more common target than they were a decade ago," said Brian Levin, executive director of the Center for the Study of Hate and Extremism at California State University, San Bernardino.

Experts who follow hate crime trends gave several reasons for their rise in 2020, from the pandemic to the presidential election. But they also noted the special role that grocery stores played, serving as one of the few places that year where people could gather in public, as restaurants, schools and businesses were closed.

Stop AAPI Hate, a nonprofit organization that works to combat racism against Asian American and Pacific Islander communities, cataloged more than 10,000 hate incidents from 2020 to 2021 and found that 1 in 10 hate incidents occurred in grocery stores.

Experts said that grocery store employees, like other essential workers, were often stuck enforcing city or state mask mandates on irate customers. And for some, a request to mask up was often the spark needed to launch into racist verbal assaults. nbcnews.com

Crime Closures Hit Chicago
Aldi closes store in crime-ridden Chicago neighborhood without notice after 13 years blaming 'repeated burglaries'

Company said the store closed over 'repeated burglaries' and 'declining sales'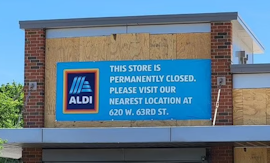 Aldi has closed a store in a crime-ridden neighborhood of Chicago without notice after 13 years and blamed 'repeated burglaries'. The supermarket chain closed the store in South Side neighborhood Auburn Gresham on June 12 leaving only a sign that said the shop is 'permanently closed' and that the nearest store is three miles away.

Aldi said the store had closed for a number of reasons including 'repeated burglaries' and 'declining sales' but declined to say why residents were not notified of the decision. It is not the first time Aldi has abruptly shuttered a store in the city after closing an outlet in Chicago's West Garfield Park last year.

Chicago has become the latest city to be hit by rampant shoplifting and its Magnificent Mile, the once highly-populated retail destination, is now dotted with empty storefronts as businesses are being driven away by the brazen thieves.

Crime rates across the board in Chicago are already above what they were at this time last year, data from the Chicago Police Department's data up until June 19 shows.

Burglaries in the Windy City have risen 31 per cent year on year, rising from 2468 to 3235 up until June 19 while thefts have increased 65 per cent from 4712 to 7770 for the year to date.

Observers have pinned some of the blame on Mayor Lori Lightfoot, who backed calls to defund the police in the wake of BLM protests in 2020 before u-turning after a Chicago policewoman was shot dead. Others have pinned blame on District Attorney Kim Foxx, after she stopped pursuing shoplifters who steal less than $1,000. dailymail.co.uk

Price Increases Causing Theft Surge
Skyrocketing gas prices have sparked fuel thefts using hidden tanks, power tools and stolen gas ads on social media

Thieves are finding creative ways to get around paying for record high gas prices.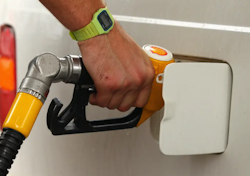 This nationwide rise stirred panic and some have found illegal ways around the hefty price of a full tank. In Virginia Beach, two men were charged with grand larceny, conspiracy, and possession of burglary tool, accused of stealing thousands of dollars' in fuel this week from a closed local Citgo station, CNN reports.

According to the Virginia Beach Police Department, they used "devices" to take the gas from pumps - then sold it at a discounted price, advertising on social media.

Local news reported highly modified trucks "being used to steal tens of thousands of gallons" during the past few months from Las Vegas gas stations. Police grew suspicious of motorists spending over an hour at gas pumps - yet paying only $20 - and discovered they were filling hidden tanks.

In California, residents are being warned that their cars also are potential targets for fuel thieves. Gas theft could leave car owners with costly damage to their tanks as power tools replace rubber hoses to siphon out fuel, Fontana Police Department told KTLA.

In Utah this week, a man was captured on surveillance as he caught fire attempting to steal gas from a truck, Newsweek reports. Branch manager of Summit Fire and Protection, Travis Mills, told the local news station that the company's trucks have been targeted before. businessinsider.com

Lawmakers Unveil Gun Violence Legislation
Bipartisan Senate group releases bill text for gun safety deal

'The most significant gun safety legislation in decades'

A bipartisan group of senators released legislative text Tuesday for their gun bill, which includes enhanced background checks for those under 21, funding for mental health and school safety, incentives for states to implement "red flag" laws and limits on the "boyfriend loophole."

This bill, titled "Bipartisan Safer Communities Act," falls well short of what Democrats and President Biden want. But, if passed, it will be the most significant gun safety legislation in decades.

Key provisions:

● Enhanced background checks: Requires the National Instant Criminal Background Check System (NICS) to conduct an enhanced review of purchasers under the age of 21 to determine whether juvenile records disqualify that individual from purchasing a firearm. NICS is given 10 days to complete the investigation, and it unsets after 10 years.

● State incentives for "red flag" laws: Provides $750 million over five years that will go to states for "crisis intervention programs" including red flag laws, mental health courts, drug courts, veterans' courts and extreme risk protection orders.

● Appropriates hundreds of millions for mental health and school safety programs, including $120 million over four years for a community mental health block grant program to prepare and train communities and first responders on how to appropriately and safely respond to individuals with mental disorders.

● Illegal firearm trafficking: Prohibits the straw purchasing and trafficking of firearms by criminals and enhances penalties for possession of firearms by prohibited persons. axios.com

Progressive DAs Under Fire Over 'Soft on Crime' Policies
Virginia judge boots liberal DA off criminal case for 'misleading' public, GOP AG prepared to take over

The suspect is accused of 'a possible 12 burglary crime spree spanning four counties over 10 days'

A Loudoun County, Virginia, judge removed the county's Commonwealth's Attorney Office from a serial burglary case for "deliberately misleading the Court and the public." The state's Republican attorney general is now ready to step in after calling the move "unprecedented."

Plowman said prosecutor Michele Burton offered a six-month plea deal to Valle by downplaying Valle's previous criminal history and not including other burglary charges against him.

The judge said the plea agreement from the Commonwealth's Attorney Office stated the crimes occurred within a matter of hours last year, which he said is "entirely inaccurate" as Valle is accused of "a possible 12 burglary crime spree spanning four counties over 10 days."

The state's Republican Attorney General Jason Miyares sent a letter to the chief judge for the 20th Judicial Circuit on Monday saying the court "has rightfully lost confidence" in Biberaj and her office. His office is now ready to assist and even prosecute the case "considering this unprecedented development," according to the letter which was provided to Fox News Digital on Tuesday. foxnews.com

Mastercard And Visa Won't Shut Down Payments For Ghost Guns
The credit card giants say they are following the law and don't have a responsibility to act despite pleas from lawmakers and gun safety advocates.

Safety concerns after three shot in north Austin shopping center

This bank wants to track suspect credit card sales of guns & ammo. Why can't it?

Antioch violent crime down overall, reports show
---

COVID Update

592.2M Vaccinations Given
US: 88M Cases - 1M Dead - 83.9M Recovered
Worldwide: 544.9M Cases - 6.3M Dead - 520.3M Recovered


Former Senior Loss Prevention Executive
Know of any fallen LP exec? Let's remember & recognize.
Private Industry Security Guard Deaths: 359
Law Enforcement Officer Deaths: 784
*Red indicates change in total deaths

COVID Cases, Hospitalizations & Deaths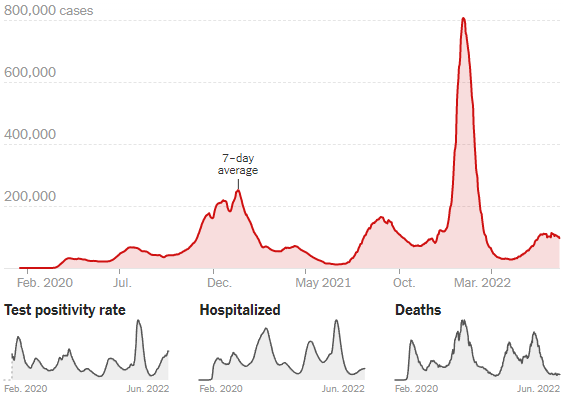 Glimmer of Hope: 100K Cases a Day, But Deaths Remain Steady
COVID-19-related deaths remain steady despite recent surge in infections

On average, more than 100,000 people are testing positive in the U.S. every day.

More than 1 million Americans have died from COVID-19, but recent data shows that deaths and severe disease are not increasing with the same vigor despite a surge in infections.

The U.S. has reported more than 700,000 new cases in the last week, but experts say totals are likely significantly undercounted as states shutter public testing sites and more Americans use at-home COVID-19 tests.

Although the number of people requiring hospitalization has doubled in the last two months, the total has plateaued in recent weeks, rather than surging significantly as they did in early January, when there were more than 160,000 patients receiving care. abcnews.go.com

Frontline Workers, AI Technology & Lessons from the Pandemic
AI is making the frontline a more compelling place to work after the pandemic shined a light on difficult conditions

Artificial intelligence-driven cameras and sensors will improve the jobs and rewards of frontline workers.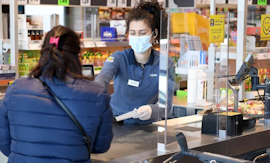 If you are at a company that depends on frontline workers, such as those who work on operating trucks, heavy machinery, or production lines, you're going to see increasing degrees of automation reshaping these positions. One thing that may not happen any time soon, however, is seeing these workers replaced by automation or AI. Instead, their roles will be enhanced. For example, while completely autonomous trucks are years away, intelligent vehicles will manage employees' driving habits through cameras and sensors.

While this may sound like a negative, it's actually helping to enhance the employee experiences of drivers and workers. The increased commitment to safety also makes for more attractive places to work at a time when skilled workers are hard to find.

That's the word from Sanjit Biswas, co-founder and CEO of Samsara, who has been focusing on building technology for the frontline since launching his company in 2015. I caught up with Biswas at his company's latest user conference, where he reflected on how the critical role of frontline workers was brought to light during the pandemic.

"Our customers did not stop, they are essential services," he says. "They kept the world running, If they stopped for any reason, we wouldn't have food, we wouldn't have electricity, we wouldn't have water. For that reason, figuring out how to enable them, and give them the best tools is important." zdnet.com

COVID & Remote Work Hitting Compliance Reporting
Compliance Reporting Drops 30% Due to Pandemic

"The increase in remote and hybrid working practices has reduced the amount of misconduct and the potential to observe it," says a new study by Gartner.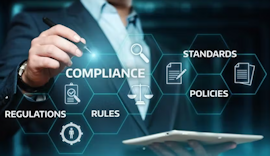 The fallout from the pandemic has reached the compliance arena, with reporting dropping 30% according to a new survey from Gartner, Inc. Employees are both less likely to observe misconduct and less likely to report it when observed.

"The increase in remote and hybrid working practices has reduced the amount of misconduct and the potential to observe it," said Chris Audet, senior director, research in the Gartner Legal, Risk & Compliance practice in a statement. "However, what we see in the data is more complex: misconduct such as gifts and entertainment and travel abuse is falling, but things such as intimidation and unwanted behavior are on the rise." Misconduct is certainly still occurring since the pandemic, albeit in changing ways, but compliance is hearing about it 30% less frequently than before.

"Since the pandemic, employees are a lot less likely to speak up if they sense something is wrong, whether or not the frequency of misconduct is higher or lower," said Audet. "A culture where employees don't think others are reporting misconduct has negative implications for the business. Employees are less likely to see their company as ethical, less likely to think the company cares about them, and less likely to be engaged in their jobs." ehstoday.com

COVID-19, digitization and hybrid workspaces: A critical inflection point for public sector governance and workforce development

Covid-19 vaccinations begin for US children under 5
---

Retailers' Inconsistent Messaging on Unions?
How retailers' attitudes toward unionization clash with their ESG policies

Consumers and investors are concerned that the industry's stance on issues like collective bargaining at overseas suppliers isn't being applied to U.S. operations.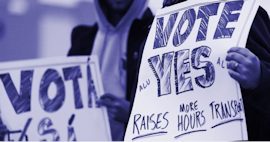 More consumers and investors are beginning to see some retailers' policies in the U.S. as at odds with much of their ESG-based rhetoric around issues like collective bargaining, especially when their workers try to form a union, experts say. As the labor movement revives in the U.S., this contradiction is likely to become more glaring, and more companies will struggle to rationalize it.

David Schilling, senior adviser at the Interfaith Center on Corporate Responsibility, sees a lot of contradiction between what many retailers say in their ESG reports and how they treat their own workers.

"Freedom of association and collective bargaining — these are basic human rights," he said. "The good news is that there's a greater recognition of the responsibilities of companies and investors to really engage in a full range of human rights."

Pro-worker rights, but anti-union?

Might a retailer so dedicated to listening to its workers support their collective action? On paper, it appears so. Target in its ESG report endorses the International Labor Organization Core Conventions, which include the right of workers to organize and bargain collectively. Yet, when Target store workers in Christiansburg, Virgina moved to unionize, a company spokesperson declined to say whether the retailer supported the effort.

Retailers including Amazon and REI have been more vocal than Target about opposing unionization at their locations, saying it interferes with their relationship with their employees. Like Target, Amazon says that the International Labor Organization's Declaration on Fundamental Principles and Rights at Work informs its own approach on human rights.

The new labor activism

U.S. corporations will probably have to do more work to square their ESG goals with their internal reality, according to NYU's Taylor. "I'm pretty certain that the rise of the employee voice is not going away," she said. "Companies can choose to fight this tooth and nail, or they can accept it and try to work successfully in this new world. It is just the beginning of this story." retaildive.com

Are You Handing Out Receipts At Your Stores?
$100K Embezzlement Scheme: Why Paper Receipts are Money at the Drive-Thru
This particular Jimmy John's franchise — in Sunset Hills, Mo. — was among those that chose not to incentivize its customers to insist upon receiving receipts. Thanks to that oversight, Saladin was forced to close the store last week and fire the husband-and-wife managers for allegedly embezzling nearly $100,000 in cash payments from customers.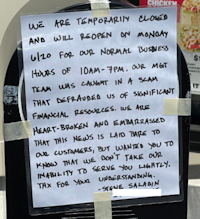 Saladin said he began to suspect something was amiss after he agreed to take over the Monday and Tuesday shifts for the couple so they could have two consecutive days off together. He said he noticed that cash receipts at the end of the nights on Mondays and Tuesdays were "substantially larger" than when he wasn't manning the till, and that this was consistent over several weeks.

Saladin said his attorneys and local law enforcement are now involved, and he estimates the former employees stole close to $100,000 in cash receipts. That was on top of the $115,000 in salaries he paid in total each year to the two employees. Saladin also has to figure out a way to pay his franchisor a fee for each of the stolen transactions.

Now Saladin sees the wisdom of adding the receipt sign, and says all of his stores will soon carry a sign offering $10 in cash to any customers who report not receiving a receipt with their food.

Many business owners are reluctant to involve the authorities when they discover that a current or former employee has stolen from them. Too often, organizations victimized by employee theft shy away from reporting it because they're worried that any resulting media coverage of the crime will do more harm than good. krebsonsecurity.com

Is the Union Push Fueling Starbucks Exodus?
Rossann Williams, head of Starbucks North America and face of anti-union push, exits company

Williams is leaving Starbucks at the end of the month after 17 years at the company, and is now the third executive to leave Starbucks in two months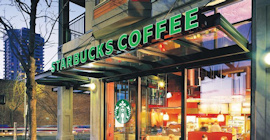 Amid mounting labor tensions between Starbucks and its rapidly growing union, another executive is poised to leave the company: Rossann Williams, executive vice president of Starbucks, North America, will be exiting Starbucks this month after 17 years with the company. Williams played a key role in the push against unionization over the past year and is now the third executive in the company to leave in the past two months (following the retirement of former CEO Kevin Johnson and ousting of general counsel Rachel Gonzalez, both of which occurred in April).

According to a letter sent to employees, Williams' exit was "preceded by discussion about a next opportunity for Rossann within the company, which she declined," though there has been no mention of where Williams will work next. After she leaves, Williams will be replaced by Sara Trilling, who is currently senior vice president and president of Starbucks Asia Pacific, and has been with the company for 20 years.

As the number of unionized Starbucks stores edges toward 160, and legal battles between the union and its parent company continue, Starbucks' stance against unionization strengthens. From the beginning of the unionization movement last September, when three stores in the Buffalo, N.Y. area organized a grassroots movement to push for labor representation, Williams has been at the forefront of the anti-union response from the company. In October 2021, Williams wrote a letter to Starbucks employees asking them to vote no in union elections. nrn.com

Circle K and Couch-card to install self-checkouts in 10K stores
Touchless 'Smart' Checkout Technology Coming to Thousands of ACT C-Stores
Alimentation Couche-Tard said it will install more than 10,000 touchless self-checkout machines in over 7,000 stores over the next three years under its Circle K and Couche-Tard convenience banners. The machines from Mashgin boast a 99.9 percent accuracy rate. retail-insider.com

GNC's food delivery service goes national

Biden Says He Is Considering Seeking a Gas Tax Holiday

---

Senior LP & AP Jobs Market
Senior Director II, Security - Strategic Security job posted for Walmart in Bentonville, AR


The Senior Director II, Strategic Security position is a critical role charged with mitigating risk from sophisticated external threat actors and insider threats that may seek to steal sensitive corporate information and impact Walmart's brand, reputation, and operations. The Director of Strategic Security will design, develop, and enhance our Strategic Security program, and will work with a team of subject matter experts focused on preventing, detecting, and responding to these threats by establishing best practices and collaborating with cross functional teams. walmart.wd5.myworkdayjobs.com

---
---

The Zellman Group to Hold Silent Auction at NRF Benefitting the Loss Prevention Benevolent Fund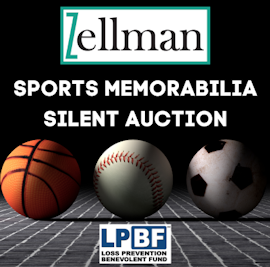 Stop by The Zellman Group's booth (#4009) during NRF Protect to bid on the amazing assortment of sports memorabilia that is being auctioned off with 100% of the proceeds going to the Loss Prevention Benevolent Fund (LPBF).

● Joe DiMaggio Autographed Baseball
● Alex Morgan Autographed 2019 USWNT Jersey
● Lou Holtz Autographed Notre Dame Replica Helmet
● Magic Johnson Autographed LA Lakers Jersey
● Mariano Rivera Autographed NY Yankees Jersey
● Pele Signed & Framed 1968 Brazil Bicycle Kick
● Lawrence Taylor Autographed NY Giants #56 Helmet
● Bobby Knight Autographed & Framed Indiana Hoosiers Photo

About The Zellman Group:

The Zellman Group is a premiere comprehensive loss prevention solution, providing services such as Civil Recovery, ORC Recovery, Data Analytics, and OSINT, ORC Recovery, and more. Their managed solutions are customizable to companies of any size or industry. www.zellmangroup.com

About the LPBF:

The Loss Prevention Benevolent Fund is a 501(c)3 non-profit organization administered by The Loss Prevention Foundation (LPF). The LPBF provides meaningful charitable grants to Loss Prevention / Asset Protection professionals who have suffered serious injury or loss of life while conducting the duties of their job. All donations to the LPBF are tax deductible.
---
Infosec Professionals in Danger
Cybersecurity researchers face real-life threats

Investigations into both cybercriminal and nation-state actors can have consequences. Some researchers have upgraded their physical security.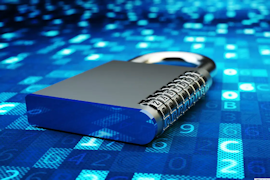 Cybersecurity researchers work hard to keep the digital world safe, but every once in a while their own physical security is at risk. Anyone who has been in this field long enough has stumbled upon stories of infosec professionals receiving threats or has experienced incidents themselves.

A security expert who wanted to remain anonymous to protect his family says that "several people focusing on cybercrime have received death threats" in the past few years, and some of them even decided to fly under the radar or move to do other things. They don't want to put their loved ones at risk "because dad is a security researcher and attracts bad guys," he says.

On infosec Twitter and at conferences, researchers share incidents and talk about ways of protecting themselves in these situations. They say calling the police or the FBI hardly helps. "I want to tell you to go contact federal law enforcement, I want to tell you to go contact a local police department, but from what I've seen, it does nothing," says security expert Matt Smith of Citadel Lock Tools. "It can take months to get an arrest in for a single incident, let alone that person being at large for a rather long time."

While a few researchers wear these threats as a badge of honor, most of them do everything in their power to stay safe. They minimize their digital footprint, run background checks on every unknown person who approaches them through social media, use post office boxes instead of addresses, and refrain from posting anything online that might link them to their families.

With the recent rise in ransomware and the escalation of geopolitical tensions between Russia, China, North Korea and NATO, the job of at least some infosec professionals tends to become dangerous. "I don't know if it's gotten worse, but I can say it has not gotten better at all," says Ronnie Tokazowski, principal threat advisor at Cofense. csoonline.com

C-Suite Cybersecurity
Board members and the C-suite need secure communication tools
Board members and the C-suite are key targets for cyber-threat actors, due to their access to highly sensitive information. Yet too many of them are putting their organizations in harm's way with daily use of personal email to communicate sensitive topics. Senior executives aren't just taking the occasional risk; they are working in a permanent state of risk.


The reality is that today's boards are intrinsically linked to risk management of their organizations – including cyber risk, third-party risk, supply chain risk and a plethora of responsibilities like ESG, compliance, and diversity and inclusion. This means it's vital they have complete control of confidential communications and can securely share information and data for the most effective collaboration – particularly to elicit a fast response and recovery in the event of a security breach.

Considering the increase in attacks on nonprofits and the level of classified information such organizations handle, one would expect board members to be fully aware of and to embrace best practices for digital projects and transformation and to mitigate operational risk. The solution is modern governance, which empowers organizations with the tools they need to safeguard data, streamline collaboration, and ultimately, drive better decision-making.

Irrespective of industry or the makeup of an organization, it's widely known that security is one of the biggest threats facing any digital environment. The pandemic has physically distanced devices and networks and made it harder to lock-down perimeter digital defenses, exposing all companies to the increasing risk of costly ransomware attacks.

It is imperative to focus on building a culture of security which sees dedicated cybersecurity tools backed-up by human vigilance and understanding of threat levels. helpnetsecurity.com

The Great Resignation Fueled by Tech Skills Gap
The Great Resignation continues. There's an obvious fix, but many bosses aren't interested

Employers continue to complain about tech skills shortages - but if they don't take a longer-term view, they'll only have themselves to blame.

The struggle to close the widening skills gaps is a perpetual source of frustration for employers. The problem for many is that the traditional approach to filling skills gaps has become less and less effective.

Every company on the planet seems to be on a mission to build a superstar tech team, and that means developers, cloud specialists and cybersecurity professionals are being snapped up at a rate that means it's almost impossible for hiring managers to keep up.

There is another approach to filling organizational skills gaps: upskilling and retraining existing staff to take on more technical roles. There are two benefits to this approach: not only does it help employers patch shortages in their tech teams, but it also provides workers with the learning, development and progression opportunities that they often feel are missing when weighing up their career options.

According to Pluralsight's State of Upskilling 2022 Report, 40% of technologists cite a lack of room for career growth as a motivator for leaving their jobs, including opportunities to develop new skills. And yet, 87% of the 7,000 respondents surveyed said they wanted to improve their tech skills – highlighting a massive opportunity for both employers and employees. zdnet.com

'Cyber Risk Management of Vendors is Critical'
The Power of a 'True' Third-Party Risk Exchange

Dave Stapleton, CISO of CyberGRX, Discusses Vendor Risk Management Challenges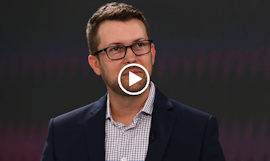 Effective cyber risk management of vendors is critical to the success of organizations that are increasingly relying on these third parties, says Dave Stapleton, CISO of CyberGRX, who describes the importance of using a "true" third-party risk exchange.

A "true" third-party risk exchange is based on a standardized set of data - the same information collected across a wide portfolio of third parties, he says. "It doesn't matter if you're evaluating 50 or 3,000 vendors. It will be a standardized set of data, and that empowers the ability to do a lot of proprietary analytics that can expose actionable insights," he says.

In a video interview with Information Security Media Group at RSA Conference 2022, Stapleton also discusses:

● Vendor risk management challenges;
● Developing a portfolio of third-party visibility;
● The road map to build a "true" third-party risk exchange.

Stapleton is a cybersecurity risk professional with over a decade of experience in both the public and private sectors. He began his career at the U.S. Department of Health and Human Services, where he developed and managed risk and compliance functions for the Food and Drug Administration and Indian Health Service. govinfosecurity.com

Space-based assets aren't immune to cyberattacks

Open Source Software Security Begins to Mature
---

---

Amazon's Cold Welcome into the Wild, Wild West
Residents threaten to shoot down Amazon delivery drones in Calif. ranch town

Amazon's drone program has been in development for nearly a decade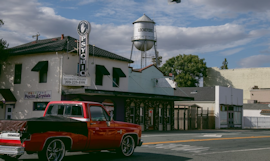 Residents of the quiet ranch town of Lockeford, California, were surprised to learn last week their area would be one of a select few locations around the country testing Amazon's much-heralded drone delivery service.

The company approached leaders in San Joaquin County, about 40 miles southeast of Sacramento, about six months ago, The Washington Post reports, but many residents were unaware they could soon have Amazon drones buzzing overhead.

"They're invading our privacy," Tim Blighton, a cement contractor, told the Post. He once threatened to shoot down a neighbors drone that flew over his house, and he doesn't have warm feelings towards Amazon's drone plans either.

"I'm not an Amazon guy," he added. "I think they're going to wreck everything for us." Others in the area worry drones could spook livestock.

"Lockeford residents will play an important role in defining the future," Amazon said in a statement when it announced the test program in Lockeford. "Their feedback about Prime Air, with drones delivering packages in their backyards, will help us create a service that will safely scale to meet the needs of customers everywhere."

The drone delivery program in the area is still getting the required building and business permits, and will undergo an environmental review by the Federal Aviation Administration.

If successful, the company's 6.5 foot wide, 4 foot tall drones would deliver packages under 5 pounds to people living within 4 miles of the planned Lockeford drone facility. independent.co.uk washingtonpost.com

'Why Hasn't OSHA Investigated Amazon'
Op-Ed: Are injuries surging at Amazon? The feds should investigate
They risked their lives and saw their coworkers die during the pandemic, just to get us our packages quickly. Now some Amazon workers in New Jersey are demanding a federal investigation of worker injuries, saying the company is putting speed over safety.

It's truly alarming how many people get injured on the job at Amazon, based on the numbers that Amazon itself reported to the Occupational Safety and Health Administration (OSHA). So we must join our members of Congress and these warehouse workers in asking: Why hasn't OSHA investigated? nj.com

Amazon CEO Andy Jassy's First Year on the Job: Undoing Bezos-Led Overexpansion
---
Nationwide Fraud Ring Busted
Orleans Parish Woman Gets 9 Yrs. Federal Prison for Credit Card Conspiracy & Identity Theft


LAKISHA WILLIAMS, age 41, of New Orleans, and her co-defendants engaged in a scheme to obtain merchandise and cash from stores through fraud. The defendants obtained stolen credit and debit card information, encoded it onto cards, and then used that information to purchase merchandise at stores. The defendants would then return the items at a different store of the same chain, but they would deceive store workers to have the chargeback credited to their own bank accounts.

WILLIAMS took flights with other co-conspirators to perform fraudulent transactions in various cities in the United States, including Charleston, South Carolina; Chicago, Illinois; Ft. Lauderdale, Florida; Nashville, Tennessee; St. Louis, Missouri; Richmond, Virginia; and Charlotte, North Carolina. WILLIAMS had pleaded guilty and admitted to causing losses between $150,000.00 and $250,000.00 through her own conduct and that of her co-conspirators. justice.gov

Overland Park, KS: Overland Park Serial Shoplifter arrested again, charged with felony theft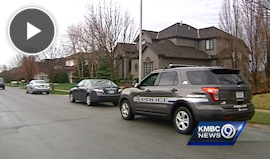 An Overland Park, Kansas woman previously convicted in a shoplifting and resale scheme, and arrested numerous times for theft, has been arrested again and charged with felony theft. Court records show Kelli Jo Bauer, 53, was arrested Saturday and charged with felony theft after reportedly being caught shoplifting at Scheels in Overland Park. Police said Bauer was caught stealing golf clubs and gift cards from the sporting goods store.

Bauer previously admitted in court to stealing thousands of dollars in clothing and merchandise to sell out of her large Johnson County home. She was charged in 2015 after police found stolen merchandise in her home during a search prompted by her Facebook posting for the private sale of more than 1,000 pieces of "high-end" women's clothing. Bauer showed undercover officers clothes — many with tags still on them — hanging on a rack and folded on a bed in an upstairs bedroom, according to court records. Bauer told the officers that she was selling the items because she was a "compulsive shopper" and had lost weight, the court documents said. The officers bought several items, including what Bauer said was a fake Louis Vuitton bag for $50.

As part of the investigation, detectives also followed Bauer and said they saw her stealing items from several stores. During an earlier court appearance in the case, Bauer was ordered to follow mental health recommendations, including the taking of prescribed medication. She was sentenced to more than a year in prison in connection with this case. A judge ordered Bauer to spend 19 months in prison, and pay $22,000 in restitution in two theft cases.

At the time, police called it one of the largest theft cases they'd ever investigated. Court records show Bauer was charged in 2007 with stealing clothing and other merchandise from three stores within 72 hours and in 2013 with stealing clothing from a retailer. In the 2007 case, she pleaded guilty to two reduced charges of misdemeanor criminal deprivation of property and was placed on probation, court records show. As a condition of probation, she was required to serve seven days in jail and receive mental health treatment, records show. She was again placed on probation after pleading guilty to a misdemeanor charge in the 2013 case. Johnson County court records show Bauer was released from jail Tuesday after posting a $5,000 surety bond. kmbc.com

Hickory, NC: Ulta Beauty robbed, thousands of dollars in product stolen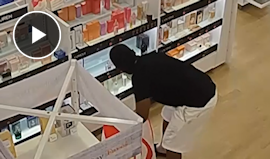 A robbery suspect was caught on camera stealing thousands of dollars in high end merchandise out of an Ulta Beauty store on Catawba Valley Boulevard Hickory, NC. The robbery was on June 7, 2022. Video shows the masked suspect walk into the store with a mask on and walk directly to expensive colognes and perfumes. The man then took out a bag and began stuffing the expensive product into his stash. Once he gets his money's worth, the suspect flees the scene. Ulta beauty across the United States gets robbed in smash and grab robberies often, mainly because employees are prevented from physically intervening to stop the robberies. The suspects know this and consider Ulta Beauty an easy grab. The Hickory location has been robbed 12 times within a year. newsmaven.io

Bloomsburg, PA: Thieves use Rewards cards during $600 theft
Shoppers who stole more than $600 worth of groceries at the self-checkout lane were identified by rewards cards, which they used during a series of fraudulent purchases, police say. Willard Joseph Goss, 56, and his accomplice, 34-year-old Toni A. Crane, are accused of under-ringing purchases over a four-month period at Weis Markets in Bloomsburg, according to Officer Kenneth Auchter. Goss and Crane, both of Bloomsburg, were spotted by the store's loss prevention officer ringing up items at the self-checkout for less than the sale price, charges say. A check of the register receipt showed they had used a rewards card issued to Goss, as well as Sharon Goho. When Auchter watched the tape, he reportedly recognized Crane from previous interactions. northcentralpa.com

Lancaster, PA: Man attempts to steal over $300 worth of Pokémon cards from Walmart

Circleville, SC: Man Arrested After Attempting To Steal Hundreds From Circleville Walmart


Canadian ORC Cases

Dartmouth, NS, CN: Man charged after $45K worth of sunglasses stolen from Dartmouth store
Police in Halifax have charged a man in relation to several thefts at a Dartmouth, N.S., sunglasses store valued at more than $45,000. Halifax Regional Police investigated multiple reports of thefts that happened at the Sunglass Hut, located at 21 Mic Mac Boulevard in Mic Mac Mall, between April 16 and June 18. In each case, police say a man entered the store and stole multiple pairs of sunglasses. The total value of the stolen sunglasses was in excess of $45,000. Police responded to another theft at the same store on Saturday. Police say a man was arrested nearby in relation to the thefts, as well as an outstanding warrant. Joshua David Boutilier, 37, has been charged with: nine counts of theft over $5,000, nine counts of possession of stolen goods over $5,000, nine counts of theft under $5,000, nine counts of possession of stolen goods under $5,000, 12 counts of breach of probation failing to attend court He is scheduled to appear in Dartmouth provincial court at a later date. atlantic.ctvnews.ca

Collingwood, Ontario, CN: Thousands of dollars in jewelry stolen from Thornbury business
Provincial police seek three individuals accused of stealing thousands of dollars in jewelry from a Thornbury business. OPP says the alleged theft happened on June 11. They say two suspects distracted the store clerk while the third gained access to a display case and stole over 50 pieces of jewelry. Police say the three suspects were seen driving away in a late-model white Dodge caravan. barrie.ctvnews.ca

More than 300 fuel thefts reported in Sask. this year
More than 300 fuel thefts have been reported to Saskatchewan RCMP in 2022 – an increase of nearly 65 per cent from last year. The 305 reported thefts between Jan. 1 and June 17 represent a 64.9 per cent increase from 185 during the same period in 2021, according to a release from RCMP. These incidents include thefts from gas stations, farm fuel tanks and thefts of jerry cans and drilling/siphoning of vehicle tanks. Theft from gas stations accounts for 222 of the reports – or 73 per cent, RCMP said. In a previous release, RCMP recommended taking precautions against fuel theft, including locking privately owned tanks, setting up video of photo surveillance, parking vehicles in a locked garage, outbuilding or well-lit area; parking with fuel doors facing a frequently travelled road, activating vehicle alarms and reporting suspicious activity to police. regina.ctvnews.ca

The D&D Daily's weekly 'Canadian Connections' column will resume next week
---

---

Shootings & Deaths
Wichita, KS: Update: Man Pleads Guilty in Fatal AutoZone employee shooting
A Wichita man has pleaded guilty to second-degree murder and two counts of attempted robbery in the 2020 shooting death of an AutoZone store employee. Lamonte Lucas entered the pleas last week and will be sentenced on July 22 for the killing of 40-year-old Nick Blue inside the store, television station KAKE reported. Lucas was 18 when police say he went into the store to rob it and shot Blue. Police have said three employees also were inside the business at the time of the shooting, but were in other areas of the building and were not injured. Surveillance video showed Lucas walk into the store, up to the counter and shoot Blue in the forehead before running out, police said. usnews.com

Newport News, VA: Update: Newport News 7-Eleven double homicide suspect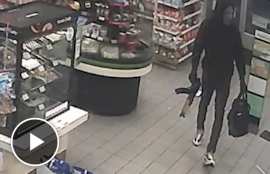 Almost a week after two employees at a Newport News 7-Eleven were shot and killed inside the business, police released surveillance images and video to the public of the suspect in this homicide case. Officers responded to the business in the 1400 block of Kiln Creek Parkway shortly before midnight on Wednesday, June 15 and found two men who had been shot. They were pronounced dead at the scene and later identified as 52-year-old Preyas Patel and 35-year-old Logan Edward Thomas. An employee told WAVY News 10 Patel owned the store and Logan Thomas worked there. wavy.com

Toledo, OH: Woman shot at while at west Toledo 7-Eleven
Christy Stevens was standing in front of the 7-Eleven Monday evening on Upton Avenue in west Toledo when a shot was fired in her direction, hitting her car in the parking lot, according to a police report. The shooter is currently unknown, the Toledo Police Department said. No one was injured and no other objects were struck. wtol.com

---

Robberies, Incidents & Thefts
Memphis, TN: Burglar arrested after posting Facebook photo with stolen clothing
Police have arrested one suspect they say is a part of a group of men who broke into two businesses in Whitehaven within one week. Last week, video surveillance captured Donya Webb along with several others was caught on camera walking into the shopping center with crowbars before stealing merchandise from Lavish Boutique on Elvis Presley. Police say the men also broke into Domino's Pizza. Although nothing was stolen, the pizza shop's manager said the store was vandalized. wreg.com

Canada: Loss Prevention: RCC national advocacy & crime updates
RCC's advocacy through the LP Advisory Committee fiercely continues across the country. A recent highlight has come in Manitoba where a new first-in-Canada incident reporting pilot project is about to be launched, aimed to enable police to leverage technology to analyze macro data and identify and convict the most prolific offenders. Anecdotal reports suggest that less than 20% of perpetrators involved in retail-related crimes may account for more than 80% of retail-related losses and incidents. This work was done through the Minister of Justice's Manitoba Retail Crime Task Force which includes senior representation from the government, Justice, Manitoba's police forces, retail, and other key stakeholders. The Task Force recently created the Retail Safety and Security guide, which is a free resource for members and non-members alike. retailcouncil.org

ATM Thieves Rake In $60K In Dozens Of Break-Ins Across BK, Queens; 5 men have broken into at least 40 businesses

Honolulu, HI: More smash-and-grab criminals hit Kapolei businesses; 5 restaurants targeted in a week

---

Fire/Arson
Sacramento County, CA: Firefighter hurt after fire sparks at Family Dollar store
A firefighter was injured Monday morning after responding to a fire at a Family Dollar in Sacramento County, according to officials. The Sacramento Metropolitan Fire District firefighter had minor injuries after providing mutual aid at the incident, officials with the Sacramento Fire Department said. The fire sparked at the Family Dollar at Norwood Avenue. No other details were released. kcra.com
● Auto – Morrison County, MN – Burglary
● Beauty – Atlanta, GA – Armed Robbery
● C-Store – Mesa, AZ – Armed Robbery
● C-Store – Charles County, MD – Robbery
● C-Store – Lancaster County, PA – Armed Robbery
● C-Store – Manchester, NH – Armed Robbery
● C-Store – Sumter County, FL - Burglary
● Clothing – Memphis, TN – Burglary
● Gas Station – Greenup, IL - Armed Robbery
● Gas Station – Phenix City, AL – Armed Robbery
● Grocery – Huntington, WV – Armed Robbery
● Hardware – Madison, WI – Burglary
● Hardware – St Louis County, MO – Burglary
● Jewelry – Paramus, NJ – Robbery
● Jewelry – Birch Run, MI – Robbery
● Jewelry – Union Gap, WA – Robbery
● Liquor – Nashville, TN – Burglary
● Marijuana – Lone Pine, CA – Burglary
● Restaurant – Memphis, TN – Burglary (Domino's)
● Restaurant – Las Vegas, NV - Burglary
● Restaurant – Honolulu, HI – Burglary
● Vape – Chesterfield County, VA – Armed Robbery
● Walmart – Circleville, SC – Robbery
● 7-Eleven – Banning, CA – Armed Robbery
Daily Totals:
• 15 robberies
• 9 burglaries
• 0 shootings
• 0 killed

---

None to report.

Submit Your New Hires/Promotions
or New Position
See all the Industry Movement
---




Feature Your Job Here For 30 Days -
70% Aren't On The Boards
Post your job listing
---
Featured Job Spotlights
An Industry Obligation - Staffing
'Best in Class' Teams

Every one has a role to play in building an industry.
Filled your job? Any good candidates left over?
Help your colleagues – your industry - Build 'Best in Class' teams.

Refer the Best & Build the Best
Quality – Diversity – Industry Obligation

---

VP, Asset Protection & Retail Operations
Washington, D.C. - posted April 29
The candidate will oversee the development of innovative strategies, programs and solution which help retailers mitigate loss and reduce total retail risk; Direct oversight of the NRF Loss Prevention Council and Retail Operations Council...



National Account Sales Executive
Remote Opportunity - posted May 31
Interface is seeking a talented National Account Sales Executive to join our diverse, highly motivated sales team.  This individual will propose, advance the sales process, close and support the sale of our managed Access Control, Intrusion & Interactive Alarm monitoring portfolio, IP video products, and industry leading Business Intelligence solutions with a focus on the large, multi-site U.S. businesses and targeted verticals...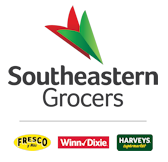 Region AP Manager (Florida - Treasure Coast Market)
Jacksonville, FL - posted June 17
Responsible for managing asset protection programs designed to minimize shrink, associate and customer liability accidents, bad check and cash loss, and safety incidents for stores within assigned region. This position will develop the framework for the groups' response to critical incidents, investigative needs, safety concerns and regulatory agency visits...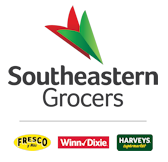 Regional Safety Manager – South Florida Region
Jacksonville, FL - posted June 17
This position will manage the safety program for an assigned group of stores that is designed to minimize associate and customer accidents. This includes reviewing and recommending loss control strategies, ensuring program conformance to applicable laws and regulations, preparing required reports, and monitoring and evaluating the program activities in stores...



Corporate Risk Manager
Seattle, WA / Tacoma, WA / Portland, OR - posted June 14
Summary of Role and Responsibilities: A proactive approach to preventing losses/injuries, whether to our employees, third parties, or customer's valuables. They include but are not limited to cash in transit, auto losses, or injuries....



Corporate Risk Manager
San Diego, CA / Los Angeles, CA / Ontario, CA
- posted June 10
Summary of Role and Responsibilities: A proactive approach to preventing losses/injuries, whether to our employees, third parties, or customer's valuables. They include but are not limited to cash in transit, auto losses, or injuries....



Corporate Risk Manager
Atlanta, GA / Birmingham, AL - posted June 10
Summary of Role and Responsibilities: A proactive approach to preventing losses/injuries, whether to our employees, third parties, or customer's valuables. They include but are not limited to cash in transit, auto losses, or injuries....



Physical Security Operations Center Leader
Columbia, MD - posted June 8
The primary purpose of this role is to partner, lead and manage a Central Station/Physical Security Operations Center driving operational execution and enhancements to ensure effectiveness and a positive customer experience. This individual is also responsible for leading a team of operators providing professional and accurate responses...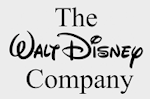 Senior Manager, Asset Protection
Orlando, FL - posted May 13
You will lead and manage NA processes and programs to protect company assets, people and brand. Our mission for this role is to provide an operational focus on workplace and physical security programs, profit protection and investigations. You will report to the Consumer Products, Games and Publishing Executive Director, Global AP and Safety...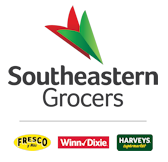 Region Asset Protection Manager–Southwest Florida
Fort Myers, FL - posted May 12
Responsible for managing asset protection programs designed to minimize shrink, associate and customer liability accidents, bad check and cash loss, and safety incidents for stores within assigned region. This position will develop the framework for the groups' response to critical incidents, investigative needs, safety concerns and regulatory agency visits...



Loss Prevention Specialists (Store Detective)
Albany, NY; Hyannis, MA; Burlington, VT; Hartford, CT
- posted May 6
Detect and respond to external theft and fraud by working undercover within the store(s) you are assigned to. Working as a team with store management and associates in combating loss in the store(s). Developing and analyzing external theft trends, utilizing information in company reports and information gathered from store management and associates...

Retail Asset Protection Associate
Medford, MA; Brockton, MA; East Springfield, MA
- posted May 6
The Asset Protection Greeter role is responsible for greeting all customers as they enter the store, ensuring that customers see the Company's commitment to provide a safe and secure shopping environment, as well as deterring theft, shoplifting, or other dishonest activities...



Loss Prevention Supply Chain Manager
Fresno, CA - posted April 25
The Loss Prevention Manager, Supply Chain (LPMSC) drives shrink improvement and profit protection activities for an assigned distribution center (DC), its in-bound and outbound shipping networks and its third party pooling centers...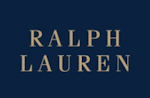 Asset Protection Lead (Regional), Atlanta/Carolinas
Atlanta/Charlotte - posted April 22
Responsible for the protection of company assets and mitigation of risk. Effectively communicates, trains, implements, and monitors all aspects of Asset Protection programs in assigned markets. These programs include Tier Shrink Reduction Strategy, training and awareness, store audits, investigative initiatives, profit protection, health and safety and budgetary compliance...



Regional LP Manager
Pacific Northwest - posted April 22
Minimize losses to the business, improve profitability and provide dedicated support to the field and all field personnel, focusing on external theft, internal theft, systems and administrating training and P&P compliance, stocktaking processing and analysis...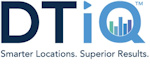 Regional Loss Prevention Auditor
Multiple Locations - posted April 20
The Regional Loss Prevention Auditor (RLPA) is responsible for conducting operational audits and facilitating training meetings in our clients' locations. The audit examines operational controls, loss prevention best practices, and customer service-related opportunities...



Business Manager
Dallas/Fort Worth Area, TX - posted April 6
Sapphire Risk Advisory Group is seeking a Business Manager to work in the company's Dallas-area office in a W2 position and will closely partner with other members of the team to manage projects and communicate with contractors, vendors, and clients...
---

Featured Jobs

---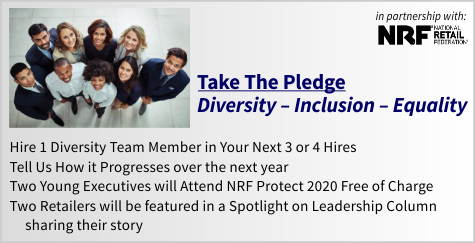 ---

Sometimes you have to lose in order to win long term. Picking your battles is an art that many never acquire, but those that do are usually two steps ahead of you. So while the loss may seem to set you back, regroup and focus two steps ahead because that's where the winner of the last battle is. And remember always lose with dignity and win with humility.


Just a Thought,
Gus



(content subject to approval)
---

Recruiting?
Get your job e-mailed to everyone... everyday
Post on our Featured Jobs Board!
Not getting the Daily?
Is it ending up in your spam folder?
Please make sure to add d-ddaily@downing-downing.com to your contact list, address book, trusted sender list, and/or company whitelist to ensure you receive our newsletter.
Want to know how? Read Here



36615 Vine Street, Suite 103
Willoughby, OH 44094
440.942.0671
copyright 2009-2019
all rights reserved globally