---
Eric Pidgeon, LPC, CFI named Director, EHS & Security for 1-800-FLOWERS.COM, Inc.

Before joining 1-800-FLOWERS.COM, Eric spent more than 18 years with Ascena Retail Group in multiple asset protection roles, including: Vice President - Asset Protection & Safety, Director - Global Operations, Safety & Risk Management - Asset Protection, and Director, Loss Prevention - Global Supply Chain. Earlier in his career, he spent more than three years with Gap Inc.'s loss prevention team. Congratulations, Eric!

See All the Executives 'Moving Up' Here

Submit Your New Corporate Hires/Promotions or New Position


---

Prosegur teams up with Microsoft to innovate in customer protection

● With this agreement, both companies will carry out initiatives in the areas of digital transformation and co-innovation, with the goal of driving new areas of growth in security and cybersecurity solutions.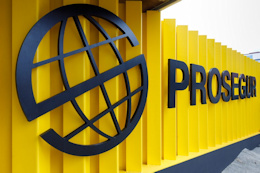 ● The project will also focus on promoting cultural transformation and capacity-building around artificial intelligence and technology skills for the security company's employees.

Prosegur and Microsoft have sealed a long-term alliance with the aim of transforming security and cybersecurity activities through the incorporation of technology and the joint development of new solutions. The agreement will enable Prosegur to position its portfolio of products and services at the technological forefront of the security sector, thanks to the work that both organizations will carry out in the areas of digital transformation and co-innovation. news.microsoft.com
NRF Retail Converge Kicks Off Today!
NRF Retail Converge: depth of a workshop, breadth of a conference

The National Retail Federation's (NRF) new virtual event - NRF Retail Converge - kicks off today and will continue through June 25. Designed with cross-functional teams in mind, it will cover disciplines across all major facets of retail, including marketing, digital and data analytics, supply chain, cybersecurity technology and more.

The event features speakers from organizations such as Walmart, CVS Health, Qurate + Zulilly, Crate & Barrel, and Amazon; innovators such as Spotify, Stitch Fix, thredUP and Wayfair; and start-ups including Guesst, ByReveal, Nimbly and Recurate.

Register now
---

Violence, Crime & Protests

10 Deadly Mass Shootings Over the Weekend
7 killed, 40+ injured in 10 mass shootings across the US over the weekend
As Americans continue to come out of coronavirus isolation and states lift restrictions on gatherings, shootings continue to plague the nation, with 10 mass shootings occurring in the US since Friday night.

Seven people were killed and at least 45 were injured in the shootings, according to the Gun Violence Archive (GVA). Among the victims were at least two children, a 10-year-old and a 15-year-old, police said.

The latest shootings are among a streak of deadly violent weekends the nation has seen in the past few weeks. Last weekend there were also 10 mass shootings across seven states that killed 12 people and injured 57 more, data from GVA shows.

GVA reports there have been 293 mass shootings in 2021 so far. CNN defines a mass shooting as four or more people shot, not including the shooter. A weekend is tracked from Friday afternoon through Sunday overnight. cnn.com

109 Security Guard Deaths So Far in 2021
42 Security Officers Murdered - 123 Others Shot While on Duty
The violence across America is having a toll on both law enforcement and private security and costing many officers their lives. As of today, 151 police officer deaths have been reported by the Officer Down Memorial Page.

Of those deaths, 26 have been killed by gunfire and 72 others lost their lives to the Coronavirus.

Private Officer International is reporting that Security Officer deaths in 2020 totaled 472 with the majority being reported as Covid19 related but there were also more than forty homicides.

During the first six months of 2021, 109 security officer deaths have been reported, with 42 reported as homicides while there have also been 123 officers shot while on duty. There have also been 1134 known incidents involving violence, weapons, and/or use of force during the past six months.

While the number of reported Coronavirus deaths so far this year has been substantially lower, the reporting of such deaths has decreased and tracking of these related deaths has been made more difficult. privateofficerbreakingnews.blogspot.com

'People Are Scared to Go Into These Stores'
San Francisco's chain drug stores have a shoplifting problem

San Francisco is experiencing a surge in shoplifting, forcing retailers to close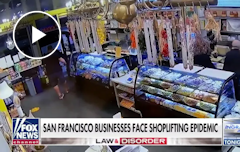 Last month, San Francisco Board of Supervisors member Ahsha Safai held a hearing to discuss the city's shoplifting problem, and retailers including Walgreens and CVS spoke up about the issue.

"This has been out of control," Safai said at the hearing. "People are scared to go into these stores: seniors, people with disabilities, children. And it's just happening brazenly. We can't just as a city throw up our hands and say this is OK."

Theft at Walgreens stores in San Francisco is four times the average of its stores across the country, Caruso said, and spending on security guards in San Francisco is 35 times more than the chain's average in other cities.

Ben Dugan, CVS director of organized retail crime and corporate investigations, also provided internal data at the hearing showing similar issues concentrated in San Francisco. There are 155 CVS stores in the Bay Area, including 12 in San Francisco; yet those 12 stores make up 26% of all shoplifting incidents in the region, CVS said.

He called San Francisco "one of the epicenters of organized retail crime" and said the items are being stolen with the intent of selling them for re-profit.

Few larceny theft cases are solved

Despite the shoplifting concerns, data from the San Francisco Police Department shows there has actually been a decline in crime this year. Property crimes in San Francisco are down 7.6% so far this year compared to this point last year, and larceny theft, a category of crime that includes shoplifting, is down 14.4% compared to last year, according to SFPD data.

Still, the vast majority of larceny theft cases are not solved. SFPD data shows just 2.8% of these crimes so far this year have been cleared. In comments to KGO on Tuesday, San Francisco Mayor London Breed said she had met with Walgreens executives to discuss a policy about potentially limiting the number of people who come in to the stores to try to solve the issue.

She also called for more police officers on the street to better know and patrol these neighborhoods. "There's no easy solution to this," she added, "but having police officers is definitely a need in a major city like San Francisco." wthitv.com

Big Cities Become Magnets for ORC
Shoplifters ruling the roost at big city stores, pharmacy chains

Los Angeles was the top city affected by organized retail crime in 2020, following by Chicago, Miami, New York and San Francisco

A recent viral shoplifting incident has highlighted trends in parts of the country where offenders at local drugstores rule the roost - in one case, even able to ride through the store on a bike and take a garbage bag full of stolen good as shoppers, and security watched on.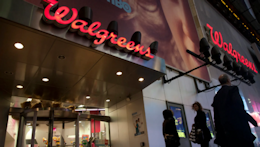 A spokesperson for Walgreens told Fox News at the time that the video depicts a crime that was reported to police.

"Unfortunately, this is another example of blatant retail theft which is an ongoing problem for several retailers in San Francisco," the spokesperson said.

A CVS official told the New York Post about 85% of the company's money losses in San Francisco are a result of what the report described as "professional crime."

In December, the National Retail Federation (NRF) identified a list of top cities affected by organized retail crime, with Los Angeles ranking No.1. Chicago was found to be the second-highest, following by Miami, New York and then San Francisco, the NRF found.

And months later, in March, the Attorney General Alliance, or AGA, hosted a webinar on the topic, Georgia Attorney General Christopher M. Carr described organized retail crime as "a growing problem."

Shoplifting has long been a problem at stores in New York City, often drugstores, such as CVS or Walgreens-owned Duane Reade, another region where bail reform laws have relaxed penalties for certain types of crimes. foxnews.com

New York's Crime Surge is #1 Issue in Mayoral Race
NYC progressives are going to lose the Dem primary to soaring crime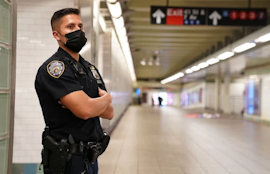 The relentless chaos of the past few months shows that nobody cares about "progressive" issues, like bike lanes or a higher minimum wage, when crime is rising - all they care about is order. Multiple polls show: Voters' main issue in this race is public safety.

Last week's Post poll of potential Democratic voters shows that 29.4 percent rank crime as their most important issue, nearly triple the second big ­issue, housing, with 10.6 percent. The results mirror a Manhattan Institute poll showing that 52 percent of New Yorkers are worried about crime.

Poorer people and minorities are the most fearful, because crime hits them hardest: In the Post survey, 35 percent of Bronxites were voting mostly on crime, compared to 26.3 percent of Manhattanites; 38.7 percent of people making less than $20,000 picked crime as top of mind.

These voters will ensure that a moderate will serve as the Big ­Apple's next mayor. Of the eight men and women still standing, four are moderates, and three - Post pick Eric Adams, Kathryn Garcia and ­Andrew Yang - have a credible shot at winning City Hall.

The progressives, of course, are despondent. All over lefty urban Twitter - mostly affluent, young and white - the cries are the same: Why weren't there questions about bike lanes at the debates? Why doesn't anyone care about climate change?

They don't quite blame the voters. Rather, the implication is that the voters are dumb: People are afraid to ride the subway not because entirely random slashings, stabbings and pushings drove the number of violent felonies on the subways from 64 in April to 116 in May, more than three times higher than in 2019, when adjusted for ridership. nypost.com

Store Fined for Hiring Unlicensed Security Guard Who Carried AR-15
Hank's store, site of armed protest, fined $20K for unlicensed security guard with checkered past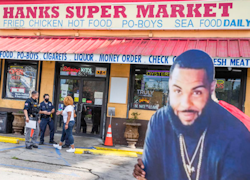 A 9th Ward store that has been the target of protesters over a deadly shooting in the parking last year was hit with a $20,000 fine Saturday for hiring an unlicensed security guard with a checkered history.

At around 5:30 p.m., the executive director of the Louisiana State Board of Private Security Examiners, Fabian Blache III, arrived at Hank's Seafood & Supermarket with an order notifying the store that their security guard, Michael Foster, didn't possess a valid license. "You are ordered to cease and desist any further use of this provider of security services," read the notice, which added that the board had assessed an initial fine of $20,000, or $5,000 daily for four days.

The fine was yet another economic hit for the store, which has seen a marked drop in business because of a boycott initiated a week ago by the New Black Panther Party, which is demanding security-video footage from Oct. 30, when 24-year-old Corey Garrison was shot in the store's parking lot by a manager of the business. The New Orleans Police Department pronounced the shooting a "justifiable homicide" the next day, saying Garrison pulled a gun first.

Last weekend, neighbors were rattled by the level of fire power in one small spot: the armed protesters, the pair of Hank's employees leaning on coolers inside with pistols strapped to their hips, and by Foster, who had posted himself outside next to the front door. He was wearing paramilitary gear and carrying what appeared to be an AR-15 rifle.

With one look at a published photo of Foster, Blache knew that he was in violation of his board's policies. Any private guard who requires a semi-assault rifle must request special permission from Blache and justify its use.

When he looked further, he discovered that Foster wasn't qualified to be a security officer in Louisiana, so he brought a second cease-and-desist for Foster, fining him $5,000 for "engaging in providing security services without a license."

Hank's store manager told Blache that Foster was no longer working there and is no longer allowed on the shop's property. nola.com

Protesters rally for police reforms after week of new developments in 2 police shootings
Dozens of people rallied in front of Honolulu Hale on Friday, calling for the convictions of three Honolulu police officers charged in the fatal shooting of a teen suspect. They also want to see further investigation of the police shooting of another man in Nuuanu.

The cases involving the shootings of Iremamber Sykap and Lindani Myeni - which occurred nine days apart in April. They are both under investigation, and the Myeni case is getting international attention.

The Rev. Al Sharpton has even weighed in on the case, saying HPD officers who shot Myeni did not follow the law. hawaiinewsnow.com

Subway crime spiked last month as MTA pushed de Blasio for more police

Trucker who drove into George Floyd protest will have charges dropped

---

COVID Update

317.9M Vaccinations Given
US: 34.4M Cases - 617.1K Dead - 28.7M Recovered
Worldwide: 179.3M Cases - 3.8M Dead - 163.8M Recovered

Former Senior Loss Prevention Executive
Know of any fallen LP exec? Let's remember & recognize.

Private Industry Security Guard Deaths: 279
Law Enforcement Officer Deaths: 310
*Red indicates change in total deaths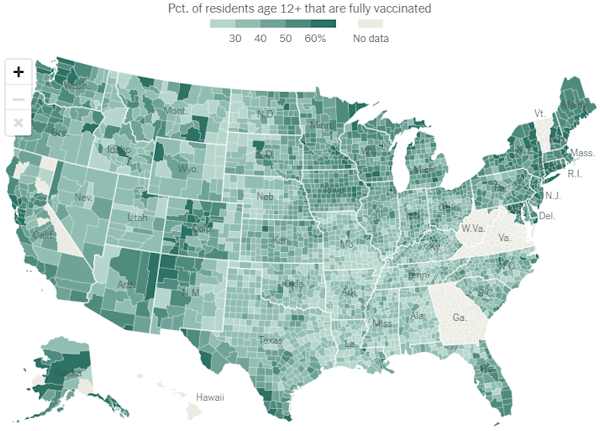 Retailers Facing New Challenges as COVID Fades
Small Businesses on One Chicago Street Struggle to Meet Demand as Covid-19 Restrictions End

Roscoe Street stores face competition for workers, shortage of products even as shoppers come back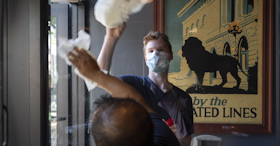 The owners of Roscoe Village Bikes say the shop should be thriving as Covid-19 restrictions fade away, but sales this month are down about 10% from a year ago because the shop can't get enough new bikes and key parts to meet demand.

Like small businesses across the country, most of the shops on Roscoe Street, a neighborhood shopping district on Chicago's North Side, are eager to get back to normal after a year in which coronavirus restrictions held back foot traffic and limited in-person dining, shopping and services like haircuts. While business is coming back, small shops are now facing unexpected challenges, like shortages of workers, materials and capital that are preventing them from fully taking advantage of the state's reopening earlier this month.

Five of the nearly 50 businesses on the strip, including a music school for preschoolers and a Latin fusion restaurant, closed permanently, said Colton Davis, business services manager for the Lakeview Roscoe Village Chamber of Commerce. But 10 new businesses have come in to replace them.

A Federal Reserve study in April found that small businesses fared better than expected nationally during the first year of the pandemic, largely because of federal loan and stimulus programs. While about 600,000 businesses fail annually in a normal year, the pandemic took out a further 200,000, far fewer than some predictions, the study found.

Now, as restrictions ease in Illinois, foot traffic on Roscoe is picking up, and the street is starting to look almost as busy as it did pre-pandemic.

But owner Marc Wuenschel, who opened and closed multiple locations of his three small restaurant chains in the city during different phases of the pandemic, is paying more for rubber gloves and chicken thighs as well as cooks and bussers.

Mr. Wuenschel said he has enough staff at the location, but he has struggled to hold on to them, since some workers changed to other industries such as construction during the pandemic, and others are getting attractive offers from rivals. wsj.com

'Would You Like Fries with that Vaccine?'
McDonald's Offers Free COVID-19 Vaccines at Their California Stores

Starting June 21, 70+ McDonald's restaurants in California will set up vaccination sites to improve access for employees, their family members & the community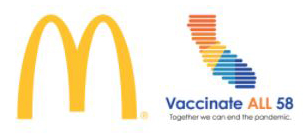 As part of the state's ongoing efforts to make COVID-19 vaccines more convenient for Californians, the California Department of Public Health (CDPH) today announced a new vaccinate mcpartnership under its Vaccinate ALL 58 effort with McDonald's Franchisees to set up pop-up clinics at more than 70 locations across the state. Some McDonald's will hold one-day clinics while others will offer multiple clinic dates starting the week of June 21.

McDonald's vaccination sites are taking place in Los Angeles, Monterey, Orange, Sacramento, San Bernardino, San Diego, San Francisco, Santa Clara, Solano, Riverside and Yolo counties. The pop-up sites were selected in partnership with the respective McDonald's owner-operators to ensure they would reach high-traffic, high-visibility areas and increase vaccine access in some parts of the state that have experienced lower vaccination rates.

All clinics are open to McDonald's employees, their family members and the general public. Walk-up vaccinations will be available at all sites, and some sites may allow for booking an appointment ahead of time.

"McDonald's Owner Operators in California are committed to the health and safety of our guests, crew and communities. We are using our size and scale for good - by offering members of the community the ability to receive their COVID-19 vaccine at select restaurant locations. Together, we can help keep communities and workplaces safe," said Harris Liu, McDonald's Owner Operator. goldrushcam.com

Post-Pandemic Workplace Safety
Safety's Role in the Labor Shortage, Return to the Workplace and Other COVID-19 Concerns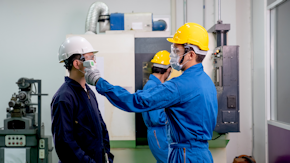 COVID-19 disrupted the workplace and displaced much of the workforce. For Brittany Sakata, it also meant serving on a lot of task forces. Sakata is a labor and employment attorney with more than a decade of experience litigating on behalf of individuals and employers.

EHS Today: What role does safety play in the return to the workplace?

Brittany Sakata: I think that safety is top of mind for employees as they return to the workplace. Staffing firms and clients alike are, all of a sudden, having to share all the things they're doing to keep the workplace safe. They weren't necessarily highlighted before the pandemic, but they're definitely part of that conversation of trying to get workers to come back and trying to educate them around the additional steps to ensure that they are returning to a safe workforce, one that complies with state and federal guidelines and best practices.

What else are companies are doing to reassure new hires or current hires that their workplaces are safe?

Sakata: It's tricky in a staffing context because temporary workers are at the at the client's site, so they're subject to the client's hazard training and hazard abatement. In talking with our members, there's a lot of conversations between the staffing firm and the client about safety measures and virus mitigation measures at the jobsite and making sure that the workers they're placing there are advised about those measures, they're trained on them, and they know who to go to should they have questions about it. They already have to do it with other job hazards, and this is essentially a new job hazard much like lockout tagout or PPE. This is a new conversation, and I expect it will likely continue. ehstoday.com

States Most Vulnerable to COVID Variant
Unvaccinated Americans at risk of aggressive & more dangerous Covid variant
Some states are making great strides in vaccinating their residents against Covid-19, but the ones that are not may soon be contending with a more transmissible variant, experts say.

About 45.1% of the US population is fully vaccinated against Covid-19, CDC data showed, and in 16 states and Washington, DC, that proportion is up to half. But some states like -- Alabama, Arkansas, Louisiana, Mississippi, Tennessee and Wyoming -- have fully vaccinated less than 35% of residents.

The Delta variant, which is believed to be more transmissible and cause more severe disease, could cause an upsurge in infections, but the levels will vary depending on the rates of vaccination in each area, said former commissioner of the US Food and Drug Administration Scott Gottlieb on CBS's Face the Nation.

"When we look across the United States, we see wide variance in terms of vaccination rates," said Gottlieb, who compared places like Vermont and Connecticut, which have rates of over 80% with others that are struggling to get to 50%.

New research suggests less vaccinated areas are at risk. Scientists at Helix analyzed nearly 20,000 Covid-19 tests collected since April and found the Delta variant is quickly rising in counties with fewer vaccinated residents. cnn.com

Is a Fall COVID Surge Coming?
Experts raise concerns about fall surge of COVID-19
As COVID-19 cases continue to drop in Massachusetts, experts are raising concerns about a fall surge. As COVID-19 cases continue to drop in Massachusetts, experts are raising concerns about a fall surge.

"The Northeast, Mid Atlantic states, New England states, California have vaccinated enough people to halt virus transmission, but just like last summer when we saw a surge in the south, I think we could see that again because such a low percentage of the population is immunized at this point," said Dr. Peter Notez, of Texas Children's Hospital.

Experts said with more people going back to work and school in the coming months, states with low vaccination rates are at a tremendous risk. One forecast model predicts a 20% surge in infections in the fall. wcvb.com

Monday is last day for most COVID restrictions in Michigan

America's Post-Covid-19 Shopping Spree Will Be Bumpy

China has administered more than 1 billion Covid-19 vaccine doses

---

Female Guard Files Sexual Harassment Lawsuit Against Security Company
Former Female Guard with Security Industry Specialists, Inc. Files Lawsuit Over Alleged Sexual Harassment by Supervisor
Sarah Gonzalez, a former Security Guard for Security Industry Specialists, Inc. ("SIS"), is claiming that she faced sexual harassment, then retaliation after declining her supervisor's sexual advances. In her complaint filed on March 24, 2021, Ms. Gonzalez claims she was sexually harassed by her supervisor, Anton Tayag ("Tayag").

In the lawsuit, Ms. Gonzalez states that Tayag would inquire as to whether Ms. Gonzalez's current partner was satisfying her and the names of Ms. Gonzalez's numerous social media handles. Further, Tayag would send Ms. Gonzalez inappropriate photos and "memes" through Snapchat and Instagram, she claims, including one photo of a woman posing in four different sex positions with the caption "Beginner, Intermediate, Advanced, Expert." Tayag then asked Ms. Gonzalez after sending this photo, "Which one are you?" the lawsuit alleges.

As time went on, Tayag's comments to Ms. Gonzalez became more explicit, the lawsuit claims. Once, he asked Ms. Gonzalez if she had ever been in a "red room" - a sexual torture room. Tayag also stated he would "smash" (have sexual relations with) Ms. Gonzalez if she ever had red hair and constantly made reference to "dragging" Ms. Gonzalez into his bed, the suit claims. Tayag went even further by stating that Ms. Gonzalez was likely the kind of woman who could "pop Plan B like skittles," she claims.

Ms. Gonzalez reported Tayag's conduct to Tayag's supervisor, Scott Prange ("Prange"), the lawsuit alleges. A few weeks later, Ms. Gonzalez was investigated for time-card fraud by the very individual to whom she had reported Tayag's sexual harassment, she claims. Not wanting her reputation or work ethic disparaged by a retaliatory claim of fraud, Ms. Gonzalez felt that her only choice was to resign from her position with SIS, she alleges. einnews.com

CEO Using Ice Cream Company to Harass & Control Ex-Girlfriend?
Dippin' Dots CEO sued by ex-girlfriend for 'abuse & harassment'

The ex of Dippin' Dots CEO Scott Fischer claims he used her nudes to threaten and control her.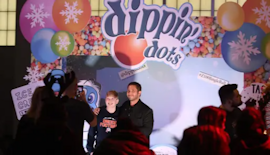 The CEO of Dippin' Dots has been accused by his ex-girlfriend of waging a revenge porn campaign that included him sending her mother her nudes in order to force her to hand over their dog, court documents viewed by Insider show.

Amanda Brown has alleged that Scott Fischer, who took over the ice cream company in 2012, sent explicit images of her to other people, and wielded the threat of sending them out in an attempt to control her actions. In a statement to TMZ, Fischer said the lawsuit was an attempt to extort him.

Brown claimed that after they split in 2020, used her nudes in what the lawsuit described as a "campaign of abuse and harassment," which included him threatening to share them with friends, on social media, and on Pornhub.

The filing said the Fischer had sent several messages threatening Brown about the dog that the couple had shared as well as a car that they co-leased.

Brown's court filing also accused Fischer of using Dippin' Dots' corporate might against her, saying he told her on January 21 that he would use the company's corporate counsel to "reclaim" the dog.

The next month, he asked Brown to contact Dippin' Dots' corporate counsel, saying that the company was about to file a lawsuit against her, including a restraining order, the filing said.

The complaint said that Fischer had told friends that Brown had committed "domestic violence" against him, pointing to a bruise he had sustained. The bruise was a result of Brown trying to defend herself when Fischer got violent with her when he was drunk, the filing said. businessinsider.com

'My life isn't worth a dead-end job'
Retail workers are quitting at record rates for higher-paying work

Retail workers, drained from the pandemic and empowered by a strengthening job market, are leaving jobs like never before.

Americans are ditching their jobs by the millions, and retail is leading the way with the largest increase in resignations of any sector. Some 649,000 retail workers put in their notice in April, the industry's largest one-month exodus since the Labor Department began tracking such data more than 20 years ago.

Some are finding less stressful positions at insurance agencies, marijuana dispensaries, banks and local governments, where their customer service skills are rewarded with higher wages and better benefits. Others are going back to school to learn new trades, or waiting until they are able to secure reliable child care.

"It was a really dismal time, and it made me realize this isn't worth it," said 23-year-old Aislinn Potts of Murfreesboro, Tenn., who left her $11-an-hour job as an aquatic specialist at a national pet chain in April to focus on writing and art. "My life isn't worth a dead-end job."

In interviews with more than a dozen retail workers who recently left their jobs, nearly all said the pandemic introduced new strains to already challenging work: longer hours, understaffed stores, unruly customers and even pay cuts.

Labor professors and economists say the pandemic also made it harder for the nation's 15 million retail workers to find reliable child care and public transportation. But now that life is returning to normal, analysts say, workers have begun to realize they have options, capitalizing on the latest waves of hiring and government stimulus as catalyst for career change. Companies of all sizes, meanwhile, are offering a host of perks, from free appetizers to subsidized college courses, to attract and keep workers. washingtonpost.com

Retail Rage-Quitting
McDonald's worker reportedly quit their job by posting an angry sign at a local drive-thru, as the 'rage-quitting' trend continues to rise
A McDonald's employee who worked at a branch in Louisville, Kentucky, apparently quit their job by posting a sign at a drive-through on Saturday night.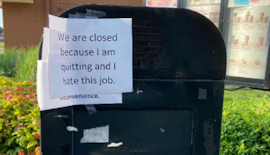 A photo of the sign read: "We are closed because I am quitting and I hate this job." It was shared on Twitter by a user, Great Ape Dad, who spotted the posting the following morning.

US employees are increasingly "rage-quitting" their jobs as a tightening labor market means that companies must reckon with the often unfavorable conditions and low pay they are offering.

Frustrated employees are often choosing to depart their roles, rather than wait around and hope things will change.

In an interview with Insider's Áine Cain, a former employee at Dollar General rage-quit her job in the springtime of 2021, after finding her drowning in an increasingly fraught work environment.

"By the time you get down to that lowly stay-at-home mom that just wanted a part-time job - who is earning less than a hundred dollars a week because she's making $7.25 an hour and only working 10 hours a week - it's not worth it," the employee told Insider. businessinsider.com

Retail Products Still Stuck on Container Ship
Amazon sellers say the supply-chain crisis might limit their Prime Day stock
Amazon Prime Day is here - but some small businesses say they might struggle to keep up with consumer demand this year because of an ongoing supply-chain crisis.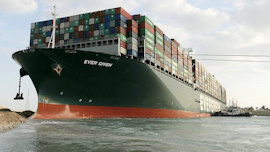 Bernie Thompson, founder of electronics company Plugable Technologies, told CNBC that he had to "severely limit" his participation in Prime Day this year because of shipping-container shortages causing delays to imports.

A breakdown in the freight supply chain, caused by demand drying up in the first half of 2020 and coming back strongly at the end of the year, has led to port traffic jams and blockages. A lack of containers and dock workers has only made this worse.

Thompson also said that around $60,000 worth of his products were stuck on the Ever Given, a giant container ship that was wedged in the Suez Canal in March and has been impounded by the Egyptian authorities. Among these items are his USB docking stations, which were listed by Amazon as a top Prime Day deal in the UK in the past.

"We're about to run out of stock on that product on Amazon UK," he told CNBC. "There's no way for us to have a Prime Day deal in the UK. Our goods are on the Ever Given."

While some sellers had likely stocked up in advance, experts say smaller businesses might not have had the cash to buy in bulk, putting them at a disadvantage over Prime Day. businessinsider.com

Staffing Shortage Hits Food Suppliers Hard
Worker shortage has sparked a rent-a-staffer boom in the food industry
Desperate to deliver their goods, New York Food suppliers are hiring mercenary truckers from Alabama - and they're putting them up in hotels in the Bronx because they can't find local drivers.

It's just the latest example of dire measures companies are being forced to take in response to a nationwide worker shortage that is plaguing the food industry. In addition to hiring workers from out of state and boarding them, businesses say they're turning to middlemen to recruit them - a costly measure that's also helping drive up prices for consumers, sources told The Post.

"Never in our wildest dreams did we imagine we'd be doing this - putting people up in hotels to work for us," said Christopher Pappas, chief executive of Chefs' Warehouse, a $1 billion Bronx-based food supplier for restaurants, hotels and other businesses.

The company had lost 40 percent of its drivers and warehouse workers during the pandemic, a period that led to some 88,300 US trucking jobs getting slashed last April, the industry's single largest cutback ever, according to data from the Bureau of Labor Statistics. nypost.com

Walmart, Target, & Best Buy update holiday strategies amid evolving shopping habits
Last week's #1 article --



Stores Keeping More Items 'Under Lock-and-Key'
Thefts up across US, retailers now locking up more items to prevent stealing



Retailers are deciding that even when staff members see thefts happen, confrontations just aren't worth the risk.



New York resident Diane Crafford witnessed a theft at a Manhattan drug store where the thief was, "throwing everything into his backpack, going from shelf to shelf." She said an employee told customers, "we have been informed that we are not allowed to stop them."

Suspects apprehended after committing smash-and-grab thefts on Chicago's Magnificent Mile last year were still wearing the stolen clothes, with price tags attached, according to police.

Smaller retailers say they're getting hit by so many thefts they need to keep more items under lock-and-key. They're also telling staff to just let the thefts happen as customers watch. Experts predict this could lead to big retail losses, raising costs which will be passed along to consumers. newsnationnow.com
---


Gus Downing's Exclusive Interview with Rex Gillette, VP Retail Sales, ADT

Discussing ADT Commercial's expansion into the EAS market.

(This week's focus - Part 1 of 4)



This past February ADT Commercial, a premier provider of commercial security, fire, life safety and risk consulting services in the U.S., announced its expansion into the electronic article surveillance (EAS) market through a strategic alliance with WG Security Products, Inc. ADT Commercial will install and service WG Security Products' comprehensive EAS portfolio in the U.S., including a full range of detection systems, hard tags, specialty tags, disposable labels, deactivation devices and detachers.

This strong alliance offers retailers another provider to consider in their search for EAS solutions, and one with service excellence at its core.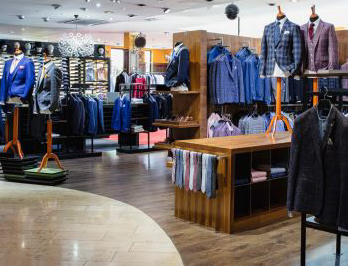 In the press release, Dan Bresingham, Executive Vice President, Commercial, at ADT spoke to the dedicated team they've assembled, with decades of retail and EAS experience to deliver on the promise of best-in-class service, including Rex Gillette, a 35-year veteran in retail loss prevention and the EAS market."

With this exciting new resource for the retailers we sat down with Rex and asked him for his perspective, how ADT Commercial is tapping into their teams extensive experience in the EAS market, and the added value this brings to the retail market?

Gus: Rex, you've spent decades in the retail loss prevention and EAS market, with your father Dennis Gillette being one of the founding fathers of EAS in retail. Can you talk to the value that drives for the retailers and give us a feel for how many others in your organization have EAS market experience?

Rex: For decades, EAS has a long and proven history in helping retailers curtail shoplifting. While the underlying, basic principles of the technology have remained largely the same over the years, advancements in tag technology, serviceability and connectivity have evolved immensely. Today, through our partnership with WG, our team has access to a broad portfolio of specialty tags designed to protect a wide range of merchandise – from boxed goods to luggage and handbags, along with IR versions with built-in intelligence features for both visible and concealed EAS systems.

Our dedicated retail National Accounts team also has decades of experience with EAS, many coming to ADT Commercial from early beginnings with Sensormatic or working directly for some of the largest retailers in the U.S. Our team has cultivated deep relationships with their customers and works closely with them in a consultative fashion to address their unique needs.

Stay tuned tomorrow for Part 2 of this Interview.


---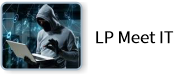 ---
Security Company CEO Faces Federal Charges Over Cyberattack
CEO of network security company charged with cyberattack on
Gwinnett Medical Center
Vikas Singla has been arraigned on federal charges arising out of a cyberattack conducted on Gwinnett Medical Center in 2018. Singla was indicted on June 8.

"Cyberattacks that target important infrastructure, like healthcare, pose a serious threat to public health and safety," said Acting U.S. Attorney Kurt R. Erskine. "In this case, Singla allegedly compromised Gwinnett Medical Center's operations in part for his own personal gain."

"Criminal disruptions of hospital computer networks can have tragic consequences," said Acting Assistant Attorney General Nicholas L. McQuaid of the Justice Department's Criminal Division. "The department is committed to holding accountable those who endanger the lives of patients by damaging computers that are essential in the operation of our healthcare system."

"This cyberattack on a hospital not only could have had disastrous consequences, but patient's personal information was also compromised," said Chris Hacker, Special Agent in Charge of FBI Atlanta. "The FBI and our law enforcement partners are determined to hold accountable, those who allegedly put peoples health and safety at risk while driven by greed."

According to Acting U.S. Attorney Erskine, the indictment, and other information presented in court: Vikas Singla, the Chief Operating Officer of a metro-Atlanta network security company that served the healthcare industry, allegedly conducted a cyberattack on Gwinnett Medical Center that involved: Disrupting phone service, obtaining information from a digitizing device, and disrupting network printer service. The indictment further alleges that the cyberattack was conducted, in part, for financial gain.

Vikas Singla, 45, of Marietta, Georgia, made his initial appearance before U.S. Magistrate Judge Linda T. Walker. Singla was charged with 17 counts of intentional damage to a protected computer and one count of obtaining information from a protected computer. Members of the public are reminded that the indictment only contains charges. The defendant is presumed innocent of the charges and it will be the government's burden to prove the defendant's guilt beyond a reasonable doubt at trial.

This case is being investigated by the Federal Bureau of Investigation. justice.gov

Cyberattacks Having Similar Impact as COVID
Are Ransomware Attacks the New Pandemic?

Ransomware has been a problem for decades, so why is government just now beginning to address it?

Ransomware attacks are the new pandemic, threatening the US economy, commerce, and the flow of goods to market. First, there was the Colonial Pipeline shutdown, then JBS USA. However, those were not even close to being the first; ransomware attacks have been around for decades.

If this is the case, why is the federal government only now weighing in on addressing these attacks? Three factors come to mind:



●

The impact on the US economy and literal flow of goods (gas and meat are just the latest) at this critical juncture, just as the US economy is recovering from the COVID-19 pandemic



●

The weaponization of ransomware attacks and the involvement of foreign governments in the disruption of the economy and the escalation of attacks



●

A general erosion of confidence in the cybersecurity of IT infrastructure, on which so much of daily life now depends

When ransomware attacks were thought to be crimes of opportunity and cryptocurrencies were both the "getaway car" and the financial instrument of the benefit, common best practices were considered adequate defenses. The nation-state nexus changes the motivation from monetary reward to intelligence gathering and operational disruption. The typical ransomware attack is based on a near-term time horizon and ability to cash in on the attack, yet intelligence gathering and maximizing the disruptive potential (and, in parallel, camouflaging its presence) may be components of a nation-state attack.

At the federal level, we need to address the pervasive fear when cyberattacks are reported. This is not to discount the actual impact and disruption caused by the SolarWinds attack or the loss of millions of identities in the Office of Management and Budget data breach several years ago — but we need to balance the reports of data loss with clear descriptions of how the attacks were perpetrated, how they were discovered, and what is being done to remediate and prevent future events.

Yes, ransomware attacks have the potential to be the new pandemic — but they don't have to be. We can be more resilient and better prepared with adequate preparation and leadership. darkreading.com

Insider Negligence Causing Data Breaches
Accidental Insider Leaks Prove Major Source of Risk

Research reports highlight growing concerns around insider negligence that leads to data breaches.

While malicious insiders often make headlines, most enterprise data leaks are accidental — caused by end users who fail to follow corporate security policy or try to work around it.

The "2020 Cost of Insider Threats: Global Report" by Ponemon Institute found only 23% of insider incidents last year were caused by criminal or malicious insiders. Approximately 62% were caused by employee or contractor negligence. The remaining 14% came at the hands of credential thieves posing as insiders.

The unintentional insider threat is only expected to worsen. The recent "2021 Data Exposure Report" by Code42 found employees are now 85% more likely to leak sensitive files now than they were before COVID-19. Since the start of the pandemic, 61% of IT security leaders say their remote workforce was the cause of a data breach.

Yet investment in this area does not keep pace. The Code42 research found more than half (54%) of IT security leaders spend less than 20% of their budget on insider risk, and 66% say their budget for insider risk is insufficient.

The Dark Reading Tech Insight "Detecting and Preventing Insider Data Leaks" examines the growing problem around unintentional insider data exposures and how security leaders are addressing the challenges around containing these risks. darkreading.com

Scammers are impersonating the DarkSide ransomware gang
Someone out there is impersonating the infamous DarkSide ransomware gang and trying to trick companies in the energy and food industry to part with 100 Bitcoins, Trend Micro warns.

But the campaign is not producing the desired results, because the Bitcoin wallet to which the ransom should be directed has yet to receive or send any payment.

The threat actor is contacting a few targets each day, either by sending an email to companies' generic email addresses or by entering the same text into contact web forms on their official website.

The threat actor claims to have breached the company's servers and to have access to sensitive company data, but offers not actual proof. Instead, they are hoping that invoking the DarkSide name will push companies into making a rash decision. But so far, that trick hasn't paid off. helpnetsecurity.com

Attackers Find New Way to Exploit Google Docs for Phishing
---
---

---
---
Prime Day is an Attractive Target for Fraudsters
Be Vigilant Against eCommerce Fraud this Prime Day
Online retail has always been an attractive target for fraudsters, as it provides them with ample opportunities to orchestrate many types of fraud –
account takeover, new fake account registration, scraping
, and more. The COVID-19 pandemic accelerated this trend with consumers transitioning to eCommerce platforms due to shuttering down of physical storefronts.
Fraudsters followed suit and adopted innovative techniques to take advantage of the increased traffic levels
. Online retail was the most attacked sector in Q4 2020, due to high eCommerce activity owing to Black Friday, Cyber Monday, and holiday shopping. This trend continued well into Q1 of 2021 before easing out by spring. The traffic levels on eCommerce platforms – and fraud – have continued to be high since then.
With high-volume events such as
Prime Day, fraudsters begin their preparations much in advance to be able to maximize their exploits.
Credential stuffing, brute force, and botnet activities are some of the preparations that fraudsters undertake so they can orchestrate automated account takeover attacks. The volumes of account takeover attacks recorded on the Arkose Labs Network registered a 50% spike over the second half of 2020, and a 90% increase in Q4, 2020.
Just as businesses are prepping up deals to entice customers, they must
double up on their efforts to fight fraud – especially during periods of elevated eCommerce activity.
As consumers, especially millennials and Generation Z, increasingly use mobiles for online shopping, businesses must also adopt security measures that provide device-agnostic protection. This is because online retail businesses are obliged to keep user accounts safe as it can harm them through fraudulent transactions, payments fraud, and negative brand reputation, which can, in turn, impact their revenues.
Being aware of the
emerging fraud trends and using proactive defense strategies
, businesses can sharpen their fight against fraud.
securityboulevard.com
Ace Hardware - Bed Bath & Beyond - Office Depot
Three more big retailers enter Prime Day competition
With Adobe predicting that Amazon's upcoming Prime Day megasale (June 21-22) will be the biggest U.S. shopping event of all time, it is not surprising that retailers including Walmart, Target, and Kohl's have all scheduled online sales extravaganzas that overlap Prime Day. Now Ace Hardware, Bed, Bath & Beyond, and Office Depot are also rolling out promotions that just happen to coincide with Prime Day. Following is an overview of each event.
Ace Hardware
For the third straight year, retailer-owned hardware cooperative Ace Hardware Corp., is hosting Ace Rewards Day.
The two-day event—June 21-22, 2021
—offers exclusive online deals and special bonus offers for Ace Rewards loyalty program members.
Bed Bath & Beyond
Bed Bath & Beyond Inc. is running its annual Beyond Big Savings
Event from June 20-22.
The promotion will include free same-day delivery for orders $39 or more, and a rewards offer that will give customers up to $100 for future purchases. This is in addition thousands of other deals, both online or in-store, without any membership required.
Office Depot
Specialty office products retailer Office Depot is running Depot Discount Days,
Monday, June 21 – Wednesday, June 23.
Customers who shop online and in Office Depot and OfficeMax stores during the event can save up to 50% on furniture and chairs, plus get deals on PCs, tech accessories and other accessories.
chainstoreage.com
How to avoid scams while shopping during Amazon Prime Day
A Homeless Amazon Warehouse Worker in New York City Tells Her Story
---
Harris County, TX: Man charged for allegedly stealing $1.3M in high-end vehicles
A 62-year-old man has been charged in Harris County after being accused of an elaborate scheme using fake identities to buy high-end vehicles totaling to $1.3 million. Jorge Lamarche was charged after prosecutors said he fraudulently purchased 19 brand new, fully loaded vehicles from multiple dealerships. The vehicles include a nearly $90,000 Mercedes and a $125,000 Cadillac Escalade. "It is a pretty sophisticated scheme of basically using other people's information to get credit to finance vehicles," said Tara Parker, with the Harris County District Attorney's Office. Prosecutors also said Lamarche wouldn't just steal anyone's identity. He found people with good enough credit to buy a six figure vehicle.

"Using his photo on IDs and then other people's identifying information. So names, birth dates, social security numbers, all of that stuff, addresses to make it seem like he was that person with his photograph," said Parker. "He would essentially get the vehicle and be able to drive off the lot with it before they figured out it was fraudulent." The recent charge stems from crimes committed from January to March, but Lamarche could be good for others. "Various other counties, possibly states, there's a lot going on with it. He's a very sophisticated criminal," said Parker. abc13.com

Tulare County, CA: Thieves have been stealing truckloads of nuts, police say
The latest heist was 42,000 pounds of pistachios. As Touchstone Pistachio Company ran through its routine audit earlier this month, something wasn't adding up. More than 42,000 pounds of pistachios had vanished. The company soon enlisted the sheriff's office in Tulare County, Calif., for help and on Saturday, law enforcement officials said they had found the missing nuts and arrested the thief. Police said the culprit, Alberto Montemayor, 34, was hiding the pistachios in a tractor trailer parked in a nearby parking lot and then repackaging them to sell. The case is just the latest heist of pistachio nuts in Central California, where the nuts were a $5.2 billion economic engine tied to more than 47,000 jobs last year, according to studies commissioned by the industry. Last August, the Tulare County Sheriff's Office arrested a 23-year-old man for allegedly stealing two trucks full of pistachios valued at $294,000. washingtonpost.com

Chubbuck, ID: Man accused of 12-month theft binge at Home Depot


A Bannock County man has been charged for repeatedly trying to return items to a Home Depot he had not purchased. Michael Wayne Roden, 61, faces a felony grand theft charge after making at least 28 separate trips to Home Depot in Chubbuck. During those trips he allegedly returned items he had selected off the store shelves, according to an affidavit of probable cause. A Chubbuck Police Department detective was contacted by the store's loss prevention team, which had compiled a list of incidences, dating back to June 30, 2020. Store employees said they repeatedly observed a man, identified as Roden, enter the store empty-handed only to see him minutes later returning an item at the returns desk.

Roden was pulled over before leaving the parking lot. While performing searches of his person and vehicle, officers found a THC vape pen, as well a binder containing Home Depot sales receipts. While being interviewed by the detective at the store, Roden said he suffered from "early dementia," police reports show. Still, he told officer he realized what he was doing was wrong. Having reviewed footage of two incidences of alleged theft prior to his arrival, the detective asked Roden if he recalled the two interactions. In one, Roden is allegedly seen returning a $99 gas trimmer he had not entered with store with. In the other, he returns a $376 door.Roden told officers that he did recall the incidents, according to court documents. If found guilty of grand theft, Roden would face up to 14 years in prison and a $5,000 fine. eastidahonews.com

Evansville, IN: More Than $15,000 of Merchandise Stolen From Dollar Variety Plus store
Officers were called to North Green River Road for suspicious circumstances. When they arrived, they found the bottom pane window of the Dollar Variety Plus store had been removed and items were in boxes. After investigating, EPD saw that multiple windows looked to have been tampered with and several items had been disturbed throughout the store. The owner found that most of the vaping products in the business had been stolen, estimating the loss at around $14,000. There was also $700 in cash that was taken and $700 in Hookah smoking devices. Video surveillance shows two suspects in the store around 2am, stuffing bags full of products before leaving. wevv.com

Perry, GA: Two men wanted in Perry, steal 19 cellphones from Walmart while wearing employee vest
The man with the employee vest then entered through the swinging doors to the rear employee back hall area where he walked to the employee lounge. There he exited the employee lounge and walked up to the electronic key box that holds all the store keys. He acted like he was trying to use a white card to access the box but was unsuccessful. He then walked past the electronics security room, where all the high-dollar electronics such as phones, video game consoles, and laptops are kept. The man pushed on the door and gained access. He then exited the room with a cardboard box that was closed and has some paperwork in his hand. He left the store just after the driver did and it was determined a total of 19 cell phones were stolen as a result. wgxa.tv

Charlotte, NC: $8K in meds, perfume stolen from NC Costco, Ulta. Police suspect multi-state ring

Suffolk County, NY: Man, Woman Wanted For Stealing $745 Worth Of Items From Lowe's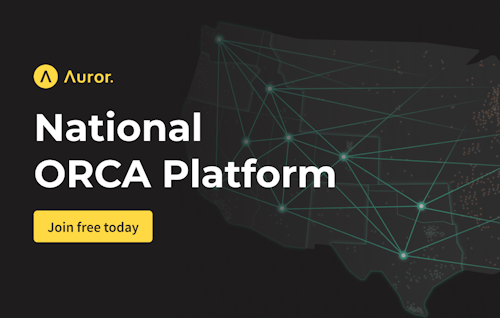 ---
---

Shootings & Deaths

Clark County, OH: Suspect killed during attempted robbery at Papa John's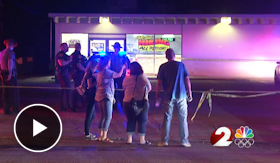 A person was fatally shot in Clark County during an attempted robbery at a pizza restaurant Sunday. The shooting happened at the Papa John's on the 400 block of North Main Street in New Carlisle. The Clark County Sheriff's Office said two suspects attempted to rob the store just after 11 p.m. During that attempt, one of the suspects was shot and killed. The other suspect got away and officials said they are still looking for that person. It is not clear who shot the suspect. The sheriff's office said they are not releasing that information at this time. All of the workers inside of the building are safe. No one else was hurt in the incident. wdtn.com

Birmingham, AL: Man shot, killed during alleged attempted robbery at Auto store
Authorities say that a man attempted to rob an employee of an auto store before being shot and killed Saturday morning. When Birmingham Fire and Rescue arrived to the scene, they pronounced the suspect dead. Josiah Bryant, 22, was identified as the deceased. The preliminary investigation suggests that Bryant was in the process of robbing an employee of the business when shots were exchanged between him and the employee. Bryant was struck by gunfire. A handgun was recovered on the scene near Bryant. The associate of the business remained and cooperated with police when they arrived. cbs42.com

West Miami-Dade, FL: Officer shoots at suspected thief's car heading toward her outside Home Depot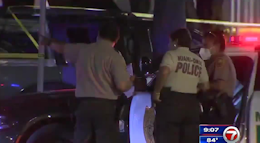 A Miami-Dade Police sergeant who was investigating a reported theft at a Home Depot store in West Miami-Dade opened fire at the subject's getaway vehicle as it headed toward her, authorities said. 7News cameras captured a heavy police presence at the store and crime scene tape cordoning off the parking lot, Saturday night. According to investigators, the sergeant was patrolling the parking lot when she was flagged down by an employee who told her a shopper had stolen items from the store, on West Flagler Street, Saturday night. When the sergeant attempted to get the subject's attention, police said, the subject, who was hauling the items in the cart, fled from her and jumped into a black two-door Honda. As the car advanced toward the sergeant, detectives said, she fired at least one shot and was able to get out of the way. She was not injured. wsvn.com

Linn County, IA : Deputy shot and seriously wounded responding to an Armed Robbery at Casey's General Store, suspect still at large
The suspect fired multiple shots at the deputy, hitting him with several rounds. The deputy has since been flown to University of Iowa Hospitals and Clinics for serious injuries. The suspect then fled in a van heading north out of Coggon. He was seen by another responding deputy, who pursued the suspect until the vehicle crashed on the north edge of town. The suspect then reportedly fled on foot. Officials report numerous agencies from all over eastern Iowa responded to the area and are assisting with the search for the suspect. The suspect has not yet been found, but law enforcement is continuing the search. kcrg.com

---

Robberies, Incidents & Thefts

Memphis, TN: Amazon On-duty Security Guard arrested for stealing money from job seeker using CashApp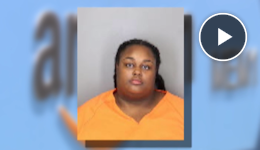 A security guard was cuffed and carried away after police said she stole money using an app. At first detectives said she did not confess right away. But when police plugged her phone number into CashApp, it revealed the same user name from the victim's fraudulent charges. WREG-TV spoke with the victim who said the fact she was on duty when this allegedly happened makes things worse.

It is a case that is so surprising and so strategic, it left the victim shocked. The man on the phone told us he never thought meeting Chism, a security guard at the Amazon facility, would result in missing money. While going through the line, he said Chism volunteered to help him fill out an employment verification form on his phone. "In my mind I was thinking maybe she is trying to help, you know," the victim said. Although it gave him pause, he proceeded. It wasn't until a recruiter asked for the appointment invite that the victim noticed something else in his email. A message from CashApp, he told us verifying a recent transaction. "Money that I sent. I said 'no, no I didn't send money to nobody,'" the victim said. The victim said it was $700 total, although police said one transaction may not have gone through. The victim made a beeline to the security desk to confront the security officer. wreg.com

Florida man allegedly pulls a gun on Starbucks employee over botched order, but not on just any employee
He just wanted some cream cheese for the bagel. But when a Florida man allegedly pulled a gun at a Starbucks drive-thru, irate over a botched order, he unwittingly brandished the firearm at the local police chief's daughter, who was working the counter, according to Miami Gardens authorities. Chief Delma Noel-Pratt told local media that her 23-year-old daughter was berated with verbal and physical threats before she handed the driver his cream cheese and he drove off. "She felt in fear of her life," Noel-Pratt said. "It was upsetting to me to know that someone would go to that extreme not having cream cheese on his bagel." Separately, she told Local 10 News the incident hit close to home occurring just hours before she delivered remarks at a previously scheduled rally against gun violence. yahoo.com

Fargo, ND: Suspect Who Allegedly Stole Golf Carts In North Dakota and Other States Busted In Georgia
A man linked to the thefts of golf carts in North Dakota and six other states is in custody in Georgia. According to FBI officials, Nathan Rodney Nelson used the alias "Mason Weber" to secure self-storage units he used to store and transfer at least 63 vehicles since 2017. Nelson was reportedly apprehended with counterfeit vehicle documentation and burglary tools in Seminole County, Georgia, on Friday, June 11th. am1100theflag.com

Fort Worth, TX: Man armed with handgun robs 4 convenience stores early Monday

Coral Spring, FL: Theft In Coral Springs, June 9-15: At Least $41,200 Stolen In 26 Incidents
● AT&T – Benton Harbor, MI – Armed Robbery
● C-Store – Lincoln NE – Robbery
● C-Store – Grundy County, IL – Armed Robbery
● C-Store – Linn County, IA - Armed Robbery/Shooting
● CVS – Akron, OH – Robbery
● Dollar General – McHenry County, TN - Robbery
● Dollar General – Bethel Springs, TN - Robbery
● Dollar General – Crockett County, TN – Robbery
● Dollar General – Mottville, MI – Armed Robbery
● Gas Station – Phoenix, AZ – Armed Robbery
● Gas Station – Twin Falls, ID – Robbery
● Home Depot – Miami, FL – Robbery
● Jewelry – Santa Ana, CA – Burglary
● Jewelry – Arlington, TX – Robbery
● Jewelry – Evansville, IN - Robbery
● Jewelry – Houston, TX – Robbery
● Jewelry - Burleson TX – Robbery
● Laundry – Pueblo, CO – Burglary
● Liquor – Pueblo, CO – Burglary
● Restaurant – Clark County, OH - Armed Robbery (Papa John's)/ Suspect killed
● Walmart – Perry, GA - Burglary
● 7-Eleven – North Plainfield, NJ – Armed Robbery
● 7-Eleven – Virginia Beach, VA – Armed Robbery
● 7-Eleven – Fort Worth, TX – Armed Robbery
● 7-Eleven – Fort Worth, TX – Armed Robbery
● 7-Eleven – Fort Worth, TX – Armed Robbery
● 7-Eleven – Fort Worth, TX – Armed Robbery
Daily Totals:
• 23 robberies
• 4 burglaries
• 2 shootings
• 1 killed

---
| | |
| --- | --- |
| | Chris Dunne, CPP named Regional Loss Prevention Manager for Amazon |
Submit Your New Hires/Promotions
or New Position
See all the Industry Movement
---



Feature Your Job Here For 30 Days -
70% Aren't On The Boards
Post your job listing
---
Featured Job Spotlights

Asset Protection Coordinator
Rochester, NH - posted June 17
Preventing and deterring theft and limiting the loss of company assets in the stores through best-in-class service, healthy business partnerships, profit analysis, and investigations. Oversee and complete Asset Protection Department responsibilities including but not limited to internal theft investigations, external theft investigations, and physical security...

Asset Protection Coordinator
York, ME - posted June 17
Preventing and deterring theft and limiting the loss of company assets in the stores through best-in-class service, healthy business partnerships, profit analysis, and investigations. Oversee and complete Asset Protection Department responsibilities including but not limited to internal theft investigations, external theft investigations, and physical security...

Asset Protection Coordinator
Dover, NH - posted June 17
Preventing and deterring theft and limiting the loss of company assets in the stores through best-in-class service, healthy business partnerships, profit analysis, and investigations. Oversee and complete Asset Protection Department responsibilities including but not limited to internal theft investigations, external theft investigations, and physical security...

Sr. Lead, Organized Retail Crime
Baltimore, MD - posted May 25
The Sr Lead, Organized Retail Crime (ORC) is responsible for the direction and support of Organized Retail Crime (ORC) investigations, strategies and training to ensure the effective execution of asset protection and retail initiatives...



Area Loss Prevention Manager
Pittsburgh, PA - posted May 11
Our Area Loss Prevention Managers ensure safe and secure stores through the objective identification of loss and risk opportunities. Our Area Loss Prevention Managers plan and prioritize to provide an optimal customer experience to their portfolio of stores. They thrive on supporting and building high performance teams that execute with excellence...



Area Loss Prevention Manager
Sacramento, CA - posted April 20
Our Area Loss Prevention Managers ensure safe and secure stores through the objective identification of loss and risk opportunities. Our Area Loss Prevention Managers plan and prioritize to provide an optimal customer experience to their portfolio of stores. They thrive on supporting and building high performance teams that execute with excellence...


Corporate Security Manager
Calabasas, CA - posted April 6
The Corporate Security Manager will, among other things, (a) be responsible for ensuring a safe and secure environment for our employees, vendors, and visitors, (b) develop, manage, execute and continuously improve corporate security processes and protocols, and (c) lead a team of security specialists at our corporate offices...
---

Featured Jobs
---
JOB TITLE
COMPANY
CITY/STATE
DATE ADDED

Vice President
Associate VP, Inventory Control
Barneys New York
New York, NY
May 7
Associate VP, AP
Bath & Body Works
Columbus, OH
April 19
VP, LP
Michaels Companies
Irving, TX
May 24

Director
Dir. AP
Bar Louie
Addison, TX
June 1
Zone AP Dir.
Family Dollar
Chicago, IL
June 10
Sr. Dir. Global Security & Business Continuity Planning
Gap Inc.
U.S.
April 30
Dir. Business Continuity Planning
Gap Inc.
U.S.
April 30
Sr. Dir. Risk Management, LP & Safety
Goodwill of Central Florida
Orlando, FL
April 6
Dir. Safety/Risk Mgmt.
Goodwill of SE Louisiana
New Orleans, LA
April 2
Sr. Dir. LP
Harbor Freight Tools
Calabasas, CA
January 28
Dir. Store LP
Michaels Companies
Irving, TX
May 24
Dir. Global Distribution Safety & Security
Michael Kors
Los Angeles, CA
April 30
Dir. of Safety
Ocean State Job Lot
North Kingstown, RI
June 1
Executive Dir. AP
Panda Restaurant Group
Rosemead, CA
January 28
Director, AP Finance & Analytics
Rite Aid
United States
January 26
AVP, Regional Dir. of AP
Saks Fifth Avenue
New York, NY
June 1

Corporate/Senior Manager
Sr. Mgr. AP
HelloFresh
Dallas, TX
May 7
Sr. Mgr Environmental Health Safety
Home Depot
Atlanta, GA
May 14
Mgr Safety Operations
Home Depot
Atlanta, GA
May 14
Head of AP
Ollie's Bargain Outlet
Harrisburg, PA
June 10
Divisional LP Manager
Sherwin-Williams
Cleveland, OH
June 10

---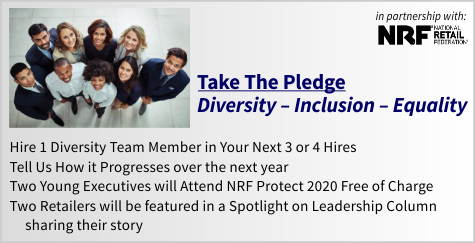 ---

Repetition is one of the keys to success. Developing and evolving your approach, your message, your actions and processes and focusing on repetitively delivering them, you'll be able to almost transcend your message and focus on its delivery as opposed to its action. We all have core things we do every day and if you can develop repetitive responses, that ensures continuity, you can then begin to master what you do and truly make an impact on the group you're working with.


Just a Thought,
Gus



(content subject to approval)
---

Recruiting?
Get your job e-mailed to everyone... everyday
Post on our Featured Jobs Board!
Not getting the Daily?
Is it ending up in your spam folder?
Please make sure to add d-ddaily@downing-downing.com to your contact list, address book, trusted sender list, and/or company whitelist to ensure you receive our newsletter.
Want to know how? Read Here



36615 Vine Street, Suite 103
Willoughby, OH 44094
440.942.0671
copyright 2009-2019
all rights reserved globally