---

Agilence Delivers an Average of 3,318% Annual ROI for Customers

After more than a decade as the leading data analytics provider for loss prevention in the retail, restaurant, and grocery industries, the team at Agilence wanted to better understand the benefits and costs associated with their product and services.



To collect and analyze cost and benefit data for this research, Drive Research conducted an in-depth return on investment (ROI) analysis of ten of Agilence's enterprise customers.

The results were astounding.

The report shows that Agilence delivers an average of 3318% Return on Investment (ROI) for its customers, with an average payback period of 38 days.

Customer examples of measurable ROI include:

● Recognizing issues faster. What previously took 6 months now only takes weeks for one customer.

● Reduced reporting time. Loss prevention reporting was shaved to take one-tenth of the time for another customer.

● Faster investigations by loss prevention. An organization noted faster investigations by loss prevention compared to prior methods (estimated at 20% to 50% faster).

● Decreased IT wait times. Another customer who indicated a task that previously had a 10 day wait time, now only takes 10 minutes.

● Metrics can be looked at within minutes (versus hours). For another customer, this gave back a significant amount of time for 30 active users of the platform.

● One company is expecting to save 10 to 15 hours a week in reporting time for each district manager. With a total of 10 district managers, this equates to 100 to 150 hours saved every week. For the organization, this time saved represents two full-time positions in hours saved.

Read the article or download the full report
---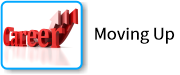 ---

Solink® Appoints Cathy Langley as Senior Leader Asset Protection, Major Accounts

Appointment reinforces Solink's commitment to delivering world-class products to secure enterprises' assets



OTTAWA, June 16, 2022 – Solink, a modern, cloud-based video security company for businesses, today announced that loss prevention and asset protection expert, Cathy Langley, LPC, is joining the team as Senior Leader Asset Protection, Major Accounts.

Prior to joining Solink, Cathy Langley spent the last 30 years with Rite Aid Corporation, most recently as Senior Director, Asset Protection. Along with improved operational efficiencies during her tenure, she launched the company's first Loss Prevention Analytics team that enhanced predictive shrink reporting and drove year-over-year retail shrink reduction through early detection. She was also responsible for improvements in internal case resolutions.

Langley's other experience in the industry includes serving as an active member of the Loss Prevention Foundation (LPF) Advisory Council and Loss Prevention Research Council (LPRC) Board of Advisors.

Read more here

---

Mike Liles promoted to VP - Field LP for Ross Stores


Mike has been with Ross Stores for more than 11 years, starting with the company in 2011 as Sr. ALPM. Before being promoted to Vice President - Field Loss Prevention, he served as AVP LP - Division 2 (East Coast) for over a year. Prior to that, he also served as Sr. Loss Prevention Director for over a year and Regional Loss Prevention Director for over five years. Earlier in his career, he served in LP/AP roles with Dick's Sporting Goods and Target. Congratulations, Mike!

Michael Korso, LPC, CFI promoted to Director of Loss Prevention, Intelligence for Ulta Beauty


Michael has been with Ulta Beauty since 2019. Before joining the company, he served as Regional Loss Prevention Manager for Amazon for nearly a year. Prior to that, he served as Territory Asset Protection Manager for Ascena Retail Group for more than a decade, and Senior Manager, Risk Management & Security for Wickes Furniture. Congratulations, Michael!

See All the Executives 'Moving Up' Here

Submit Your New Corporate Hires/Promotions or New Position

---

---

The Zellman Group Supports the Loss Prevention Benevolent Fund



The Zellman Group, LLC and the Loss Prevention Foundation are teaming up at NRF PROTECT 2022 to support the Loss Prevention Benevolent Fund. The Zellman Group, a doctorate-level partner with the Loss Prevention Foundation is donating 100% of the proceeds from a sports memorabilia silent auction at NRF PROTECT 2022 in Cleveland, OH.

An example of some of the items being auctioned includes an Alex Morgan autographed jersey, a Bobby Knight autographed photo of a chair toss, a Mariano Rivera autographed "Sandman" jersey, and a rare Joe DiMaggio autographed baseball. The silent auction table will be in The Zellman Group's booth #4009.

The Zellman Group and the Loss Prevention Foundation are looking forward to seeing how the LP community shows their support for the Loss Prevention Benevolent Fund at NRF PROTECT 2022.

---

The U.S. Crime Surge
The Retail Impact

INFORM Consumers Act Will 'Dissuade Retail Crime Rings'
Op-Ed: Organized retail crime wave must be stopped

Thieves are hitting stores across the country and selling online with little risk

Smash-and-grab thefts plastering our local news day after day have surpassed petty shoplifting. What we're seeing is professional stealing or, more accurately, organized retail crime, and it's proving to be dangerous to businesses and consumers alike.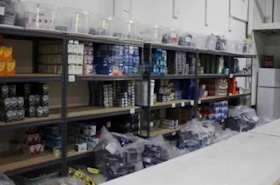 It's bad for businesses everywhere, but it is especially pervasive in the Lone Star state. So much so that the National Retail Federation named Houston one of the top 10 cities impacted by organized retail crime in 2021. In just one instance at the height of the pandemic, Houston police uncovered more than $1 million worth of stolen merchandise stored from floor to ceiling in one resident's single-family home alone.

Even more disturbing is that our problem is spanning state lines. An Illinois man was recently found guilty of operating a $20 million crime ring that stole goods from a number of Texas retail stores and fenced them online through e-commerce platforms to generate more than $11 million in profit. Crossing Texas' border with illicit items and selling them online meant that Homeland Security Investigations Dallas had to join forces with the U.S. Attorney's Office, U.S. Postal Inspection Service and Illinois' Arlington Heights Police Department to close this case.

Thanks to the internet and its accessibility, the impact of retail theft is becoming less localized, and cases like the Illinois ringleader's that involves a state-spanning network of law enforcement at the state and federal level are becoming all too common. It's time this national problem be met with national policy, starting with H.R. 5502 — The Integrity, Notification, and Fairness in Online Retail Marketplaces for Consumers (INFORM Consumers) Act — currently being considered in the broader China competitiveness package. It has broad, bipartisan support in Congress.

If passed, the INFORM Consumers Act would essentially help dissuade these retail crime rings empowered by the anonymity of the internet by requiring them to verify their identity; including their name, tax ID, bank account information and contact information. Moreover, it protects consumers from stolen and counterfeit goods without unnecessarily imposing undue burden on small online businesses.

The INFORM Consumers Act is a common-sense piece of legislation that, in addition to earning the praise of law enforcement, has brought opposing political parties and competing industries together in support. It's a sensible solution we can all get behind. Let's not wait to give Texas and the country a reprieve from organized retail crime and pass the INFORM Consumers Act. The committee reviewing this omnibus package must include H.R. 5502 in its final version. foxnews.com

Just 4% of City Blocks Account for Majority of Chicago's Violence
'Living in Violence': In some communities, shootings are a daily occurrence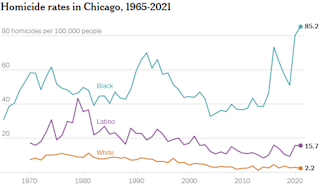 Thirty-five people were killed in mass shootings in Buffalo, Uvalde and Tulsa over the past few weeks, focusing national attention on America's unique gun problem.

This is what daily life looks like for many Black Chicagoans. Across the city, the murder rate for Black people is higher than it was from the 1980s through the 1990s — a violent period that drove a nationwide push for mass incarceration.

Black Chicagoans are nearly 40 times more likely to be shot to death than their white peers, according to an analysis by the University of Chicago Crime Lab.

The violence is highly concentrated: Just 4 percent of city blocks account for the majority of shootings across Chicago, according to the Crime Lab.

The disparities have held up as murders have spiked across the country since 2020. So while the numbers are typically reported through a national lens, the reality on the ground is that a small slice of the population — disproportionately poor, Black and brown — suffers the most from it.

The concentration of violence has another effect: It pushes violence out of sight for most people. In Chicago, 51 people were shot in Chicago over Memorial Day weekend — a five-year high. Almost all of the victims were on the city's South and West Sides, which are mostly Black and brown.

Only when violence hits closer to home does it typically grab more people's attention. That happened nationwide this year after mass shootings in schools and grocery stores, where Americans can imagine themselves or loved ones falling victim.

But that is the kind of violence that poorer, minority communities deal with daily, with little to no public attention. The vast majority of shootings never make national headlines. nytimes.com

Chicago Homicides Slowing Down in 2022?
Chicago homicides in 2022: 265 people have been slain. Here's how that compares with previous years.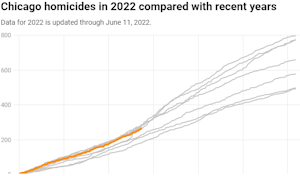 In Chicago, 797 people were slain in 2021 — 25 more than in 2020. The number of people slain so far in 2022: 265. That's 21 fewer people killed at this same point in 2021.

Information about homicides is released daily by the city of Chicago. The release of homicide victims' names is delayed by two weeks to allow time for the victims' families to be notified of a death by Chicago police.

The homicide figures do not include killings that occurred in self-defense or in other circumstances not measured in Chicago police statistics. Homicide data from Illinois State Police, which patrols the city's expressways, also is not included here. chicagotribune.com

Law Enforcement Killings Spiked in 2021
In Case You Missed It: 129 officers killed in line of duty in 2021, FBI report says

The number of felonious deaths increased from the previous year

Last month, the FBI released its 2021 Statistics on Law Enforcement Officers Killed in the Line of Duty. According to the report, 129 officers were killed in the line of duty in 2021, which is 27 more than the previous year. Of those 129 deaths, 73 were related to felonious acts and 56 were accidents.

Felonious Deaths

Seventy-three officers were feloniously killed in 2021, an increase of 27 when compared to the 46 officers who were killed as a result of criminal acts in 2020. The 73 felonious deaths occurred in 28 states, the District of Columbia, and Puerto Rico. police1.com privateofficerbreakingnews.blogspot.com

America's Police Exodus
Police exodus causes nationwide officer shortage
There has been a rise in crime across the country that is only expected to get worse in the hot summer months. But right now, some police unions are sounding the alarm over a nationwide officer shortage.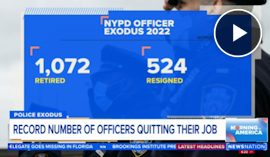 In New York City alone, new data is revealing that 1,596 officers have either resigned or retired so far this year. That's up nearly 40% from this time last year, the largest mass departure on New York Police Department record.

A 2021 survey from the Police Executive Research Forum showed a 45% increase in retirements and a nearly 20% spike in resignations over the previous year.

Retired NYPD detective Michael Alcazar said, "This is not the time to lose police officers. Historically, summer months are always the highest in crime, highs in shootings and highs in homicides. We're on track to hit that also, and we have been losing a lot of police officers."

The same thing is happening across the nation in cities like Chicago and Oakland, California. Police recruitment is at an all-time low. The departments don't feel supported by the council members in the local community.

Alcazar believes that it's become "just a job" to a lot of officers, and it isn't worth it to them or their families. It's not safe for police to do their jobs, and Alcazar said officers don't want to do it anymore.

There's been a 40% increase in robberies in the city of New York and a nearly 15% increase in rapes. According to the NYPD crime statistics, police are busier than ever, and they need more officers on the force to keep up with the demand. myfox8.com

Buffalo Tops Mass Shooting Update - One Month Later
When will Tops reopen? How will victims be compensated?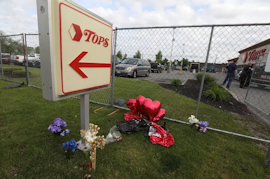 The store's owner has set a path to reopening this summer, and a compensation fund for victims' families has been drafted. Both involve speed: The reopening date ensures that East Side residents won't have to wait what could have been years to rebuild a grocery store. And the compensation fund sets a rapid timeline — with just one month between the opening of applications and the deadline — a timeframe that could deliver payments by late October.

Tops President John Persons told The Buffalo News last week that rebuilding the store — which opened in 2003 after years of campaigning by local officials — would have taken years. The better option, he said, was to restore the store and reopen by the end of July, commandeering materials for planned upgrades at other Tops locations for the Jefferson Avenue rebuild. The store will have new floors, registers and an updated decor, he said.

Meanwhile, The National Compassion Fund — part of the National Center for Victims of Crime — issued a draft protocol for how victims will be compensated, and the deadlines for applications to the Buffalo 5/14 Survivors Fund. People will have to act fast to be compensated, with just one month between the opening of applications and the deadline. The fund will be administered by a local steering committee, which will decide who is eligible and how funds are distributed. democratandchronicle.com

Agency zeroes in on organized retail crime in Hawaii

Eastern Shore Sheriff Slams Baltimore's 'Revolving Door' Justice System
---

COVID Update

591.9M Vaccinations Given
US: 87.7M Cases - 1M Dead - 83.5M Recovered
Worldwide: 542.6M Cases - 6.3M Dead - 517.9M Recovered


Former Senior Loss Prevention Executive
Know of any fallen LP exec? Let's remember & recognize.
Private Industry Security Guard Deaths: 359
Law Enforcement Officer Deaths: 784
*Red indicates change in total deaths

COVID Cases, Deaths & Hospitalizations in the U.S.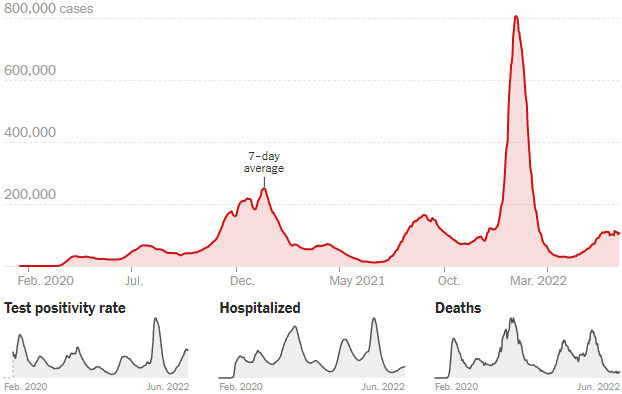 COVID Cases Leveling Off
After a spring surge, confirmed U.S. cases are leveling off
After a rise in known infections this spring, new coronavirus cases in the United States have leveled off in recent weeks, even as hospitalizations continue to inch upward and new Omicron subvariants rapidly circulate.

The country is recording just over 105,000 new coronavirus cases a day, on average, a rate that has more or less held steady over the last month, according to a New York Times database.

That figure is sure to be an undercount, as more people have turned to at-home testing, the results of which often go unreported. But other indicators are also showing signs of steadying: The number of patients hospitalized with the virus is still growing, but doing so slowly, with the average hovering for most of this week around 29,000. Deaths have stayed below 400 a day for several weeks. nytimes.com

Post-COVID Return to Work: A Failure to Launch
Return to the office or else? Why bosses' ultimatums are missing the point

Major companies in tech and elsewhere remain determined to get workers back to the office full-time. But it's not going to happen.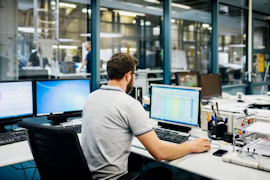 It's impossible to ignore the paradigm shifts that have rattled the workplace over the past two years. Remote working has provided flexibility and greater work-life balance to millions of knowledge worker employees, many of whom were feeling battered, bruised and burned out long before the pandemic.

This better way of working is not something that employers will be willing to give up on at a click of their boss's fingers – and those who think otherwise are probably kidding themselves. The numerous benefits that remote working brings employees far outweigh the negative impact it has on bosses, many of whom scarcely make an appearance in the office anyway and cling to the notion that good work only gets done when other people are sat at a desk.

Add to this the growing financial pressures facing workers and it's going to be increasingly hard for bosses to justify their return-to-office mandates – and we've already seen employees ignore calls for them to do so. zdnet.com

COVID Created Prison Staffing Crisis
1st federal prison to experience COVID-19 outbreak now short-staffed: Officials
The first federal prison to experience a COVID-19 outbreak in March of 2020 is now severely short-staffed, the Louisiana congressional delegation and members of the Bureau of Prison union say.

FCI Oakdale in Louisiana experienced a severe COVID-19 outbreak in March of 2020, so bad the Justice Department inspector general was critical of the BOP for how it failed to separate inmates at the facility during the first weeks of the pandemic.

The Louisiana congressional delegation, led by Republican Sen. John Kennedy, wrote to the Bureau of Prisons to make sure it takes care of the staffing issues at the facility. "FCC Oakdale faces unsustainably low staffing levels that is nearing crisis," the congressional delegation writes.

"Staffing conditions at FCC Oakdale have understandably forced many veteran staff members to actively seek opportunities for promotion or transfer to other federal prison facilities and agencies or even retire." abcnews.go.com

A new COVID subvariant appears to be taking over in the U.S.

Dr. Anthony Fauci tests positive for Covid, is having mild symptoms
---

Dollar Recoveries Up 30.7% in 2021
The Hayes Report on Loss Prevention
Quarterly - Summer 2022 - Vol. 37 No. 3

Topics: 34th Annual Retail Theft Survey - Mystery & Integrity Shopping - Theft Survey Statistics - Testing For Success - Theft Survey Highlights - The Bulletin Board



Mark Doyle Talks --- Thank You Survey Participants!

This Summer newsletter reports the results of our 34th Annual Retail Theft Survey. I would like to express my sincere THANK YOU to the 25 large retail companies who participated in this survey! Without your support this survey would not be possible. We do this annual theft survey at our own expense for the retail asset protection/loss prevention community, and we hope it helps justify budgets, minimize staff reductions and helps retail executives keep in mind the most important role their AP/LP personnel play in helping to improve overall company profits.



Also, Mike Mershimer discusses the history of Mystery & Integrity Shopping and how it can be used as a cost-effective tool in your loss prevention program.

I hope you enjoy this issue of The Hayes Report newsletter and have a safe and enjoyable summer!

Click here to read the full newsletter

Grocery Chain Exec Hit with Discrimination Lawsuit
Ex-employee's lawsuit accuses Stew Leonard's boss of making racist, sexist, anti-Semitic remarks

A former longtime employee accused Stew Leonard's and CEO Stew Leonard Jr. of creating a hostile work environment.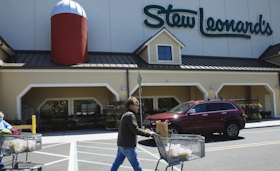 A new federal lawsuit accuses the chief executive of the New York metropolitan area-based Stew Leonard's grocery store chain of making racist and sexist comments about workers and customers.

Former longtime employee Robert Crosby Jr. also claims in his civil complaint that he was terminated from his job in violation of the Americans with Disabilities Act after his bout with Covid-19 left him disabled.

Crosby, a 58-year-old father of four, accuses Stew Leonard's and CEO Stew Leonard Jr. of creating a hostile work environment. The suit cites "systemic racial, sexual, religious and ageist discriminatory practices" carried out by management.

Crosby is seeking at least $500,000 in damages in the suit filed this week in the U.S. District Court for the Southern District of New York.

The claims in the suit contrast with the farm-folksy image of the grocery chain, which once was praised by President Ronald Reagan and business guru Tom Peters. The family-owned company now has almost $400 million in annual revenue at seven locations in Connecticut, New York and New Jersey. cnbc.com

Adidas-Nike Federal Lawsuit
Adidas sues Nike for alleged patent infringement, targets mobile applications
In the latest legal battle between two of the largest athletics retailers, Adidas filed a federal lawsuit against Nike on Friday alleging it is knowingly infringing on nine Adidas patents. Adidas is asking that the court award it "damages in an amount sufficient to compensate" for the patent infringements, and an injunction against Nike to stop using the patented technology listed.

Adidas' suit calls out the Nike Run Club, Nike Training Club and SNKRS mobile apps as violating patented technology. The athletic company also claims Nike had pre-suit knowledge of the patent infringement based on it citing Adidas patents within Nike's own U.S. patents and applications.

The latest legal action follows a U.S. International Trade Commission complaint from Nike in December asking for several Adidas shoe imports to be blocked because they infringed on a patent for Nike's Flyknit technology.

The continued rivalry between the brands shows they believe owning technological innovation is key to remaining competitive with each other, with Adidas claiming it was the first in the industry to bring these advancements to athletes. retaildive.com

The Ups & Downs of Retail's Union Push
Why is Starbucks' union drive speeding ahead while Amazon's stumbles?

More than 100 of the coffee shop's locations have unionized, while just one Amazon warehouse has managed it

Isaiah Thomas, a pro-union worker at the Amazon warehouse in Bessemer, Alabama, sees many reasons for the different pace – and said the biggest was the different size of the workplace. "There might be only 28 workers at a Starbucks, but 6,000 at our Amazon warehouse. In terms of what the organizing committee has to do at Starbucks, it's not a lot of people. They can keep a close-knit friendship. They can coordinate things closely."

Thomas said it was far harder to maintain close coordination at a 6,000-employee warehouse: "You have to have an active campaign constantly." The Bessemer workers voted in March on whether to join the Retail, Wholesale and Department Store Union, and although the vote count showed the union trailing, there are enough challenged ballots yet to be counted that it might still win.

Colin Cochran, a Starbucks barista in Buffalo, agrees that the size of the workplace plays a big role. "Starbucks stores are way smaller than Amazon warehouses," he said. "When the Amazon Labor Union won at Staten Island, they organized more people in one fell swoop than we have yet to organize [at Starbucks]. It's a completely different beast." theguardian.com

'Danger Season' Could Impact Your Stores
California is facing drought, heat, power outages and fires — all at once

Drought. Extreme heat. Wildfires. Potential power outages. It's 'danger season' for California and much of the West.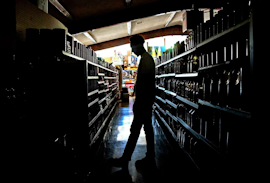 This year's extraordinarily dry, warm weather, which is expected to continue in the coming months, is stoking fears of a multitude of problems: increasing water restrictions, extreme heat, power outages, wildfire and smoke — potentially all of the above in one vicious swoop.

The Union of Concerned Scientists, a nationwide advocacy group led by scientists and policy experts, went as far as using the term "danger season" this month to characterize the summer that may lie ahead for parts of the United States.

Already in California, climate volatility, as palpable as it's been, has joined the list of reasons people cite for wanting to move away, after soaring home prices, high taxes and traffic. The state's population, which had grown for decades, dropped in each of the past two years. sfchronicle.com

NRF Responds to May's Retail Sales Data
May Retail Sales Slow Amid Ongoing Inflation
Retail sales slowed in May as consumers faced continuing inflation and higher prices for essentials like food and gasoline, the National Retail Federation said today.

"Retail sales are reflecting Americans' growing concern about inflation and its impact on the cost of everything from groceries to gas," NRF President and CEO Matthew Shay said. "Retailers are doing what they can to keep prices down, but we continue our call on the administration to repeal unnecessary and costly tariffs on goods from China to relieve pressure on American consumers and their family budgets."

The U.S. Census Bureau today said overall retail sales in May were down 0.3 percent seasonally adjusted from April but up 8.1 percent year over year. That compared with increases of 0.7 percent month over month and 7.8 percent year over year in April. nrf.com

RELATED: Steady consumers, inflation push May retail sales up 7.2%

McKinsey & Company on Fear's Role - It's With Us Everyday
Fear factor: Overcoming human barriers to innovation

Research found that the fear of career impact emerged as the biggest differentiator between those who work at top innovation companies and others



Such worries have predictable consequences. When we believe our decisions can put our advancement or compensation at risk, loss aversion takes the steering wheel and drives us to hedge our bets. This results in employees being reluctant to fully invest (or gamble) their careers on innovation, let alone on a single innovation project.

Leading innovators are much more successful at alleviating these career concerns by making innovation an explicit requirement of professional success. mckinsey.com

Revlon files for Chapter 11 bankruptcy protection

Amazon Fresh ramps up expansion with five new stores

Amazon Opening "Amazon Style" Clothing Store at Easton Town Center

Petco opening first Neighborhood Farm & Pet Supply

Ikea scales down Russian operations, including selling its 4 factories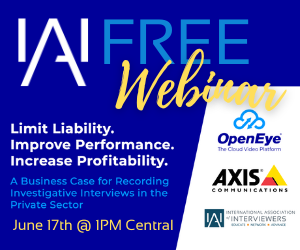 ---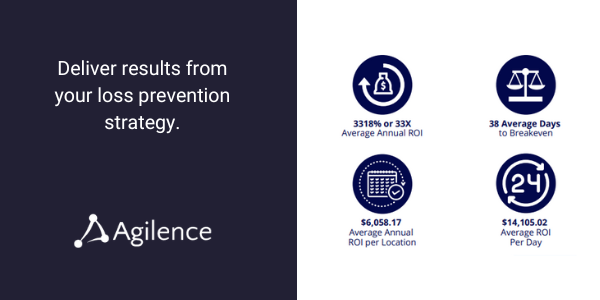 Agilence Proves 3,318%
Average Annual ROI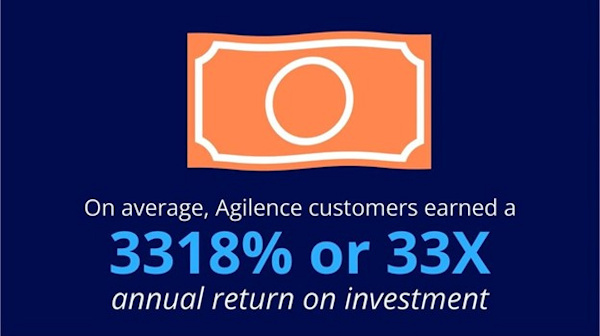 Drive Research analyzed the annual costs and returns of the Agilence platform.
See the full results



---
---

Gun Store Data Breaches
Online gun shops in the US hacked to steal credit cards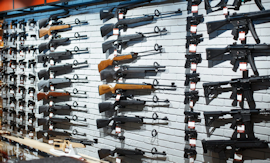 Two American gun shops, Rainier Arms and Numrich Gun Parts, that operate e-commerce sites have disclosed data breaches resulting from card skimmer infections on their sites. Credit card skimmers are malicious JavaScript code either embedded on the sites or fetched from a remote resource by a seemingly innocuous element, such as a favicon. Their purpose is to steal payment information entered on order checkout pages.

Rainier Arms breach

Ranier Arms, who operates on rainierarms.com, says they began receiving reports of unauthorized payment card activity of cards of its customers as early as December 2021. After conducting an investigation, the company located the malicious card-stealing code on its site on April 21, 2022, and determined that it was actively harvesting payment details between June 1, 2021, and January 19, 2022. Customers who made online purchases between those dates should consider their credit card details compromised and request a card replacement from your bank.

Numrich breach

Numrich Gun Parts Corporation, whose website is gunpartscorp.com, suffered a similar breach on its website, which it discovered on March 28, 2022. The subsequent investigation showed that payment information entered on the site between January 23, 2022, and April 5, 2022, was stolen by an unknown actor. According to a notice shared with the Office of the Maine Attorney General, the number of affected customers is 45,169, all of whom will receive a data breach notice in the following days.

Impact of exposure

Gun ownership is a sensitive topic in itself, so identifying large firearms purchases could put customers in the crosshairs of criminals who are on the lookout for valuable stashes. Especially in the case of Rainier Arms, which sells high-end tactical rifles, the scenario can become even more tempting for criminals. bleepingcomputer.com

Is Stress Fueling The Great Cybersecurity Resignation?
45% of cybersecurity pros are considering quitting the industry due to stress
Deep Instinct released the third edition of its annual Voice of SecOps Report, focused on the increasing and unsustainable stress levels among 1,000 C-suite and senior cybersecurity professionals across all industries and roles. The research found that 45% of respondents have considered quitting the industry due to stress, with the primary issues being an unrelenting threat from ransomware and the expectations to always be on call or available.


The research reinforced that paying a ransom remains a hotly debated topic. 38% of respondents admitted to paying a ransom, with 46% claiming their data was still exposed by the hackers; and 44% could not restore all their data even after a ransom was paid.

The great cybersecurity resignation

The job of defending against increasingly advanced threats on a daily and hourly basis is causing more problems than ever as 46% of respondents felt their stress had measurably increased over the last 12 months. This was especially the case for those working within critical infrastructure. These increased stress levels have led cybersecurity professionals to consider leaving the industry altogether, joining in the "Great Resignation," rather than moving to a new cybersecurity role at a new employer.

Who's stressed and why?

Stress is not only felt by SOC teams and others on the cyber frontlines but also among those in the C-Suite who are making the difficult decisions on how to use their available resources more efficiently.

Biggest stress culprit: Ransomware

45% of respondents said that ransomware was the biggest concern of their company's C-Suite. The survey found that 38% of respondents admitted to paying up in order to receive the encryption key primarily to avoid downtime (61%) or bad publicity (53%). However, paying the ransom did not guarantee a resolution post-attack in many cases. helpnetsecurity.com

Cybercriminals Busted in Massive Global Fraud Scheme
Two California Men Found Guilty of Federal Crimes for Participating in Massive International Fraud and Money Laundering Conspiracy


Two California men were found guilty by a jury today of federal criminal charges for participating in an extensive, long-lasting, multimillion-dollar conspiracy – much of it committed by Nigerian nationals – that perpetrated a wide variety of frauds, including business email compromise (BEC) fraud, romance scams, elder fraud and fraud using malware.

George Ugochukwu Egwumba, 47, of Cypress, and Princewell Arinze Duru, 33, of Sacramento, were found guilty of one count of conspiracy to commit money laundering and one count of conspiracy to commit wire fraud. Egwumba was found guilty of one count of aggravated identity theft. Duru was found guilty of one count of wire fraud and one count of aiding and abetting aggravated identity theft.

According to evidence presented at their seven-day trial, members of the conspiracy – many of whom were based in Nigeria – used middlemen to connect with their fellow co-conspirators located in the United States. The U.S.-based middlemen assisted in receiving and laundering the proceeds of the frauds either through U.S. bank accounts, money transmitting services such as Western Union or MoneyGram, or cryptocurrency.

Egwumba acted as another middleman, receiving bank account information from Iro and Eroha to pass to other fraudsters, and also worked to commit fraud himself by using malware and other cybercrime tools. Egwumba exchanged text messages with Iro and Eroha, in which he asked for and received bank account information that could be used to receive stolen money.

LokiBot and NanoCore remote access trojan malware and other cybercrime tools were found on Egwumba's computers, along with messages in which he discussed using these tools to attempt to commit fraud. Duru helped Igbokwe and others in receiving and laundering the fraudulently obtained money, both by opening fraudulent business bank accounts and using money transmitting services and cryptocurrency wallets. justice.gov

Spammers Hijacked 500K+ IP Addresses
Spammers Plead Guilty, Company Forfeits $4.9 Million
Three employees of the affiliate marketing platform Amobee pleaded guilty in federal court today to hijacking Internet Protocol (IP) addresses to send unsolicited commercial email messages, commonly known as "spam."

The three employees, Jacob Bychak, Mark Manoogian, and Abdul Mohammed Qayyum, joined Daniel Dye and Vincent Tarney in pleading guilty to violating the federal CAN-SPAM statute for their involvement in misusing the stolen IP addresses to send spam.

The defendants' employer, formerly known as both Adconion Direct Inc. and Frontline Direct (hereafter, "Adconion"), previously agreed to forfeit $4,939,526 as the fraudulent proceeds of a wire fraud conspiracy in which its employees hijacked more than 500,000 IP addresses to send over 10 billion commercial emails to people in the United States and elsewhere. justice.gov

3 Big Takeaways From the Verizon DBIR 2022

Microsoft Patches 'Follina' Zero-Day Flaw in Monthly Security Update
Pot Shops Are 'Sitting Ducks' for Violence
Cannabis Dispensary Workers Sitting Ducks As Violent Robberies Increase & Politicians Dither Over Banking Details
Will the robberies fuel a renewed push for fed banking reforms to make cash-dependent dispensaries less appealing targets?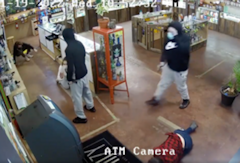 With violent robberies at cannabis dispensaries on the rise across the country and the macabre fact that handguns and automatic weapons are easier to buy than beer, marijuana retail workers are sitting ducks.

Washington state alone has reported more than 80 armed robberies, with some ending in death, at pot shops so far this year - a greater number than in all of 2020 or 2021, according to the Washington CannaBusiness Association.

And Washington is not alone. The cannabis dispensary crime wave is spreading to other states where marijuana is legally sold. Industry leaders concur that the lack of safe banking access for the country's thousands of cannabis dispensaries is costing lives.

"No one should have to go to work fearing for their lives," said Steve Hawkins president of the U.S. Cannabis Council per Fox News. "Those individuals should not be worried if they will be going home to loved ones at the end of the day."

Cannabis dispensaries are forced to operate in all-cash. Most literally have to stash their day's earnings on-site and then hopefully get it to a safe place before someone with a gun walks in. benzinga.com

Sneaking Social Justice Measures Into Pot Bill?
Dems eye marijuana bill as vehicle for justice measures
Senate Democrats are eyeing a cannabis banking bill that has bipartisan support as a potential vehicle for long-sought restorative justice measures.

Prominent Democrats have been pushing to pass the SAFE Banking Act, which would enable legally operating cannabis firms to use banking services, as part of a larger China competition package being conferenced in both the House and Senate. The bill was included in House Democrats' competition bill passed earlier this year, but not in the bipartisan Senate-passed version.

Supporters of the banking bill say it's urgently needed to stop a surge of violent robberies targeting cash-only pot dispensaries. But the measure, which has passed the House six times in recent years, has had trouble securing passage in the Senate due to resistance from both sides of the aisle, though for different reasons.

Senate Majority Leader Charles Schumer (D-N.Y.) told The Hill that Democrats are working to add social equity measures to the bill, which is backed by members of both parties. "We're trying to add some of the social justice provisions and see if we can come up with a compromise," Schumer said.

A separate bill to legalize marijuana is also backed by Democrats, but it appears unlikely to notch enough support from Senate Republicans to clear a 60-vote procedural hurdle. cannabisbusinessexecutive.com

EPA Warns Workers They're Banned From Using Marijuana Or Investing In Industry
The Environmental Protection Agency (EPA) is reminding its workers that they are prohibited from using marijuana—or directly investing in the industry—regardless of state law and changes in "social norms" around cannabis.

German Officials Formally Launch Marijuana Legalization Effort
---

---

The Rise of Online Counterfeit Purchases
Rising Number of Consumers Are Intentionally Buying Counterfeits, Per EU Report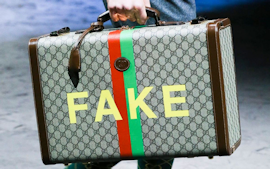 A new study from the European Union Intellectual Property Office ("EUIPO") found that the rate at which young people in the 27-member bloc are intentionally buying counterfeits is on the rise. In a report documenting the findings of a survey of individuals between ages 15 and 24 years old residing in the EU that was conducted in February, the EUIPO revealed that 52 percent of surveyed consumers had purchased at least one counterfeit good online in the last 12 months – with 37 percent of them acquiring the fake product(s) on purpose. This marks "a notable increase" compared to the outcome of a similar survey conducted in 2019, when the EUIPO found that just 14 percent of young consumers had intentionally purchased at least one counterfeit good over the course of 12 months.

In terms of the types of goods that were among the most frequently-purchased by individuals intentionally seeking out counterfeit goods in the last 12 months, the highest percentage purchased clothing and accessories (17 percent), followed by footwear (14 percent), electronic devices (13 percent) and hygiene, cosmetic, personal care and perfume products (12 percent). The EUIPO determined that the unintentional purchase of counterfeits – which was cited by 37 percent of respondents – was highest for "broadly the same product categories," with the intellectual property office noting that the unintentional purchasers "acknowledge difficulties in distinguishing genuine goods from counterfeits."

Focusing on the impetus behind such intentional purchases, the EUIPO found that "product affordability" was the primary motivating factor, with 48 percent of respondents who had intentionally bought counterfeits in the last 12 months saying that they had done so because of the cheaper price of the counterfeit. Other factors cited by at least one in five intentional purchasers of counterfeit goods were "simply not caring whether the product was a fake" (27 percent), a belief that there was "no difference between genuine and counterfeit goods" (24 percent), and "the ease of finding or ordering fake products online" (18 percent).

As for what is driving the rise in intentional counterfeit purchases, the EUIPO states that it is likely a result of "the widely documented increase in online shopping during the COVID-19 pandemic (and potentially a shortage of products in some physical stores)." thefashionlaw.com

Prime Day 2022 Coming Next Month
Amazon Prime Day 2022: An official date has been announced
It's official — the date of Amazon's annual shopping extravaganza known as Prime Day has been announced after weeks of rumors. Mark your calendar: Amazon Prime Day 2022 is on Tuesday, July 12, and Wednesday, July 13 in more than 20 countries, returning to its customary month after two years of pandemic-related shifts. In 2020, Prime Day moved to October, and in 2021, it was in June.

But you don't have to wait till Prime Day. The company confirmed that early deals will begin next week, on Tuesday, June 21 — including 55% off select Amazon devices, up to 50% off Fire TV, and more deals from top brands like De'Longhi, Dove, and SodaStream. yahoo.com

Gander closes $4.2M seed round to 'humanize' online shopping
---
Smuggled smokes: More potential profit for organized crime
The Food and Drug Administration's Center for Tobacco Products is holding a "virtual listening session" for those who wish to weigh in on a proposed rule that would effectively prohibit the sale of menthol-flavored cigarettes nationwide. The proposed tobacco product standard would increase the illicit cigarette trade. The United States already has a cigarette smuggling problem. Banning 30 percent of the current cigarette marketplace would just fan the flames of illegal markets.

Each year we estimate the degree to which cigarettes are smuggled between states and from Mexico or to Canada. Our new smuggling estimates indicate that in 2020, nearly 54 percent of New York's cigarette consumption is a function of tax evasion and avoidance, or smuggling. That is followed by California (45 percent) New Mexico (44 percent), Washington (42 percent) and Minnesota (35 percent), which just moved into the top five smuggling states.

Regulators should learn from Massachusetts' experience with smuggling. The Bay State law that basically banned menthol cigarette sales took effect in 2020. That means that our model contains six months of post-ban data. It tells us that smuggling in that state has leapt to 27 percent of the marketplace from 20 percent just the year before. This increase comports with what has been seen on the ground. Early indications are that lost sales there were just picked up in surrounding states. New Hampshire's cigarette tax revenue alone leapt 18 percent from fiscal year 2020 to 2021. thehill.com

Stamford, CT: New York man pleads guilty to $60K Westport jewelry theft, receives probation, no jail time
Franco Saladrigas-Garcia, 29, of the Bronx, N.Y, pleaded guilty to first-degree larceny, third-degree burglary and possession of burglary tools at Superior Court in Stamford on Wednesday. The guilty pleas came as a part of deal offered by Superior Court Judge Gary White in May. Saladrigas-Garcia rejected the offer last month, but appeared back in court Wednesday and asked to accept the deal. Under the offer, Saladrigas-Garcia will receive a suspended seven-year sentence, which includes no time served, along with a one-year conditional discharge, which is a form of probation. He will also be required to pay a $10,000 fine by Dec. 14. ctpost.com

La Quinta, CA: $10K In Stolen La Quinta Merchandise Found Inside Suspect's Home
A 28-year-old man was arrested Tuesday for allegedly having about $10,000 worth of stolen merchandise from a La Quinta business. Adrian Nicholas Vanwinkle of Desert Hot Springs was arrested Tuesday morning following a grand theft investigation by the La Quinta Special Enforcement Team, according to the Riverside County Sheriff's Department. Officers searched a residence in the 64000 block of Harvest Moon Road on Tuesday, where they allegedly found the stolen merchandise. On June 5, a business in the 79000 block of Highway 111 reported a grand theft incident from two days prior, and also similar thefts at their other locations out of the area, according to authorities. Vanwinkle was arrested on suspicion of grand theft, felony vandalism, theft with priors and committing a felony while on bail. patch.com

Memphis, TN: 6 men wanted after jewelry store burglary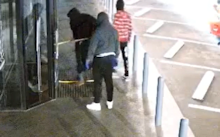 Memphis Police Department released surveillance footage of a recent burglary at a jewelry store. The burglary happened at Mednikow Jewelry on Perkins Road Extended. Officers arrived at the store just before 2:30 a.m. to find the front door glass smashed. Police say the suspects used yellow pry bars to open the roll-up security door and wedged the door open with a chair. actionnews5.com

Otsego, MN: Pokémon thief tied to other thefts
Twenty-three-year-old Charles J. Petersen was arrested for stealing Pokemon cards from a Target store in Otsego- $865.50 in Pokemon card merchandise to be exact. Petersen caught the watchful eye of a Target loss prevention special because he is accused of recently stealing thousands of dollars in merchandise from Target stores in the region, according to a criminal complaint filed in Wright County District Court. He was charged on June 8, the same day Petersen was charged in Wright County District Court with felony theft for allegedly stealing more than $1,800 worth of tools from the Fleet Farm store in Monticello. hometownsource.com
---

---

Shootings & Deaths
Newport News, VA: Two men found dead inside Gas Station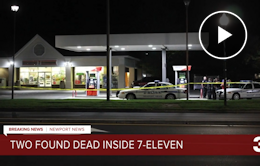 Newport News Police Department are investigating a shooting that happened inside a gas station in the 1400 block of Kiln Creek Parkway. Police say the investigation began after crews received a call at 11:46 p.m. about suspicious activity. When officers arrived, NNPD says they found two men dead inside of the business. Both victims died before they could be taken to the hospital. NNPD's forensic unit was on scene overnight and detectives are searching the neighborhood looking for witnesses. Police have not released any suspect information at this time. youtube.com

Houston, TX: Man killed, woman injured in shooting outside C-store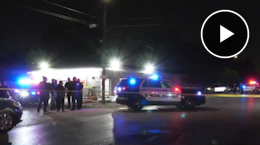 Houston police said they are investigating a shooting outside of a convenience store that left a man dead and a woman injured Wednesday. It happened at 7915 De Priest St. around 10:17 p.m. Officers with the Houston Police Department said a man was standing outside of a convenience store when another man drove up and got out of a vehicle. As the driver approached the man, investigators said the man standing in front of the store showed him a gun and that's when they began shooting at each other. Officers said the man standing in front of the store was shot in the head. A woman was struck in the lower half of her body, police said. After the shooting, police said the suspect fled the scene. Investigators said that both victims were transported to the hospital, where the man was pronounced dead. Officers said the woman's condition is unknown. HPD is investigating to determine if the victims and the suspect got into an altercation sometime prior to the shooting. click2houston.com

Des Moines, IA: Police searching for suspect after shots fired at carnival outside Valley West Mall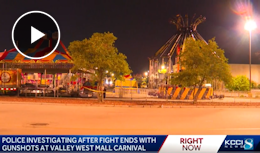 Police are searching for a shooter in West Des Moines after gunfire rang out at a carnival at Valley West Mall Wednesday night. People who'd been enjoying the rides moments earlier were sent into a panic. Police said it started as a fight between people at the carnival at Valley West Mall. That's when shots were fired, around 9:30 p.m. West Des Moines Police say no one was hit by the bullet, but one person was trampled when people started to run away. Police say that was a minor injury. West Des Moines police have not made an arrest yet, but officers are still looking for the person who pulled the trigger. kcci.com

Sharon, PA: Shooting at Sharon Dollar General
Police filed charges Wednesday against two men in connection with a shooting Tuesday night at Dollar General in Sharon. According to a criminal complaint, two Youngstown men exchanged gunfire in the parking lot, with their children, ages 5 and 1, nearby. One of the men was the ex-boyfriend of a woman who was at the store with her current boyfriend, who was shot several times in his legs. No one else was injured. Jordan Avery Burnett, 30, the ex-boyfriend, is charged with attempted homicide, aggravated assault, risking a catastrophe, discharging a firearm into an occupied structure, endangering the welfare of children, reckless endangerment, carrying a firearm without a license and robbery. The current boyfriend, Edward Jermaine Thomas, 38, Youngstown, is charged with aggravated assault, prohibited possession of a firearm, carrying a firearm without a license, discharging a firearm into an occupied structure, endangering the welfare of children, assault, reckless endangerment and tampering with evidence. yahoo.com

---

Robberies, Incidents & Thefts
Mystic, CT: 3 Indicted In an Armed Robbery spree of 8 C-Stores
Three men have been indicted on charges that they robbed eight convenience stores and smoke shops in Connecticut, one of which was the Mystic Mobil gas station on Whitehall Avenue, according to a statement from federal prosecutors. Each faces up to 20 years in prison on each count. patch.com

Memphis, TN: Suspect in burglary at Memphis clothing store left ID, bank card in vehicle left at scene
A man was arrested after a burglary at a Memphis clothing store. The burglary happened May 18 at a New Trends store on Summer Avenue, records show. When Memphis Police responded to the store's alarm, several suspects fled and jumped into both a red sports car and a Ford F-150, according to an affidavit. Some suspects attempted to flee in a silver GMC Terrain but were unable to get it started, so they jumped into the F-150. Inside the GMC Terrain, an officer found items identifying Gerald Johnson, including a social security card, bank card, key chain and two keys. fox13memphis.com

Philadelphia man caught on camera stealing $100K military prototype bike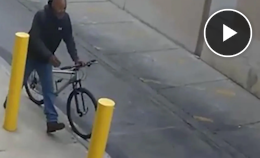 The robbery happened just after 7 a.m. on Saturday at 611 N 2nd Street in Philadelphia. Police said a man gained entry into the bike shop, Christini All Wheel Drive Bicycle, by breaking the back door's glass window and then opening the door. Once inside the store, the suspect took a 1996 military prototype bicycle worth $100,000 and fled the area. Police described the suspect as a Black male, with a bald head, beard, and medium build, wearing a dark hooded sweatshirt, blue jeans, and dark shoes. Anyone with information on the crime or suspect is being asked to call the Central Detective Division at 215-686-3093. nypost.com

Tigard, OR: 14-year-old accused of flashing airsoft gun when group of kids shoplifts from Tigard store
Four kids are accused of shoplifting from a Tigard store on Wednesday afternoon, and one of them allegedly flashed a realistic-looking airsoft gun at loss prevention when the employee tried to get involved. Tigard Police said that the group of kids ranged in age from 10 to 14 years old. The 14-year-old who is accused of flashing the gun was charged with second-degree robbery and was taken to the juvenile detention center. katu.com

Madison Heights, MI: Juvenile teens held in Armed Robbery at Best Buy

Williamsport, PA: Pennsylvania State Police investigate multiple shoplifting incidents by 'Big Mozz Bandit' at Sheetz

New Haven, CT: Three Charged with Stealing Cash & Cigarettes in Robbery Spree
● Beauty – Wichita Falls, TX – Robbery
● Best Buy – Madison Heights, MI- Armed Robbery
● Bike – Philadelphia, PA – Burglary
● C-Store – Brooklyn, NY – Robbery
● C-Store – Clarkston, WA – Burglary
● C-Store – Williamsport, PA – Robbery
● C-Store – Tigard, OR – Armed Robbery
● C-Store - Virginia Beach, VA – Armed Robbery
● C-Store – Renton, WA – Armed Robbery
● C-Store – Manchester, NH – Armed Robbery
● CVS – Ann Arbor, MI – Armed Robbery
● Clothing – Memphis, TN – Burglary
● Dollar General – Suwannee County, FL – Armed Robbery
● Hardware – Monticello, MN - Robbery
● Gas Station – Newport News, VA – Armed Robbery (2 killed)
● Grocery – State College, PA – Burglary
● Jewelry – Memphis, TN – Burglary
● Jewelry - Albany, NY _Burglary
● Jewelry - Colonie, NY - Burglary
● Jewelry - Aurora, OH – Robbery
● Jewelry - North Attleboro, MA - Robbery
● Jewelry - Louisville, KY - Robbery
● Jewelry - Albemarle, NC – Robbery
● Restaurant – St George, UT – Armed Robbery (Pizza Hut)
● Restaurant – Gaithersburg, MD – Armed Robbery
● Tobacco – Santa Clara County, CA – Robbery
Daily Totals:
• 19 robberies
• 7 burglaries
• 1 shooting
• 2 killed

---
| | |
| --- | --- |
| | Rick Cooper named District Asset Protection Manager for Burlington Stores |
Submit Your New Hires/Promotions
or New Position
See all the Industry Movement
---




Feature Your Job Here For 30 Days -
70% Aren't On The Boards
Post your job listing
---
Featured Job Spotlights
An Industry Obligation - Staffing
'Best in Class' Teams

Every one has a role to play in building an industry.
Filled your job? Any good candidates left over?
Help your colleagues – your industry - Build 'Best in Class' teams.

Refer the Best & Build the Best
Quality – Diversity – Industry Obligation

---

VP, Asset Protection & Retail Operations
Washington, D.C. - posted April 29
The candidate will oversee the development of innovative strategies, programs and solution which help retailers mitigate loss and reduce total retail risk; Direct oversight of the NRF Loss Prevention Council and Retail Operations Council...



National Account Sales Executive
Remote Opportunity - posted May 31
Interface is seeking a talented National Account Sales Executive to join our diverse, highly motivated sales team.  This individual will propose, advance the sales process, close and support the sale of our managed Access Control, Intrusion & Interactive Alarm monitoring portfolio, IP video products, and industry leading Business Intelligence solutions with a focus on the large, multi-site U.S. businesses and targeted verticals...



Corporate Risk Manager
Seattle, WA / Tacoma, WA / Portland, OR - posted June 14
Summary of Role and Responsibilities: A proactive approach to preventing losses/injuries, whether to our employees, third parties, or customer's valuables. They include but are not limited to cash in transit, auto losses, or injuries....



Corporate Risk Manager
San Diego, CA / Los Angeles, CA / Ontario, CA
- posted June 10
Summary of Role and Responsibilities: A proactive approach to preventing losses/injuries, whether to our employees, third parties, or customer's valuables. They include but are not limited to cash in transit, auto losses, or injuries....



Corporate Risk Manager
Atlanta, GA / Birmingham, AL - posted June 10
Summary of Role and Responsibilities: A proactive approach to preventing losses/injuries, whether to our employees, third parties, or customer's valuables. They include but are not limited to cash in transit, auto losses, or injuries....



Physical Security Operations Center Leader
Columbia, MD - posted June 8
The primary purpose of this role is to partner, lead and manage a Central Station/Physical Security Operations Center driving operational execution and enhancements to ensure effectiveness and a positive customer experience. This individual is also responsible for leading a team of operators providing professional and accurate responses...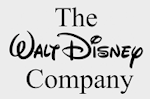 Senior Manager, Asset Protection
Orlando, FL - posted May 13
You will lead and manage NA processes and programs to protect company assets, people and brand. Our mission for this role is to provide an operational focus on workplace and physical security programs, profit protection and investigations. You will report to the Consumer Products, Games and Publishing Executive Director, Global AP and Safety...



Region Asset Protection Manager–Southwest Florida
Fort Myers, FL - posted May 12
Responsible for managing asset protection programs designed to minimize shrink, associate and customer liability accidents, bad check and cash loss, and safety incidents for stores within assigned region. This position will develop the framework for the groups' response to critical incidents, investigative needs, safety concerns and regulatory agency visits...



Loss Prevention Specialists (Store Detective)
Albany, NY; Hyannis, MA; Burlington, VT; Hartford, CT
- posted May 6
Detect and respond to external theft and fraud by working undercover within the store(s) you are assigned to. Working as a team with store management and associates in combating loss in the store(s). Developing and analyzing external theft trends, utilizing information in company reports and information gathered from store management and associates...

Retail Asset Protection Associate
Medford, MA; Brockton, MA; East Springfield, MA
- posted May 6
The Asset Protection Greeter role is responsible for greeting all customers as they enter the store, ensuring that customers see the Company's commitment to provide a safe and secure shopping environment, as well as deterring theft, shoplifting, or other dishonest activities...



Loss Prevention Supply Chain Manager
Fresno, CA - posted April 25
The Loss Prevention Manager, Supply Chain (LPMSC) drives shrink improvement and profit protection activities for an assigned distribution center (DC), its in-bound and outbound shipping networks and its third party pooling centers...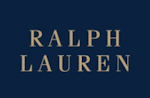 Asset Protection Lead (Regional), Atlanta/Carolinas
Atlanta/Charlotte - posted April 22
Responsible for the protection of company assets and mitigation of risk. Effectively communicates, trains, implements, and monitors all aspects of Asset Protection programs in assigned markets. These programs include Tier Shrink Reduction Strategy, training and awareness, store audits, investigative initiatives, profit protection, health and safety and budgetary compliance...



Regional LP Manager
Pacific Northwest - posted April 22
Minimize losses to the business, improve profitability and provide dedicated support to the field and all field personnel, focusing on external theft, internal theft, systems and administrating training and P&P compliance, stocktaking processing and analysis...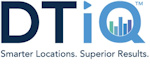 Regional Loss Prevention Auditor
Multiple Locations - posted April 20
The Regional Loss Prevention Auditor (RLPA) is responsible for conducting operational audits and facilitating training meetings in our clients' locations. The audit examines operational controls, loss prevention best practices, and customer service-related opportunities...



Business Manager
Dallas/Fort Worth Area, TX - posted April 6
Sapphire Risk Advisory Group is seeking a Business Manager to work in the company's Dallas-area office in a W2 position and will closely partner with other members of the team to manage projects and communicate with contractors, vendors, and clients...



Loss Prevention Security Investigator
San Bernardino, CA - posted March 9
Protecting of Company property against theft. Detection, apprehension, detention and/or arrest of shoplifters. Internal investigations and investigations of crimes against the Company. Detect and apprehend shoplifters. Conduct internal theft, ORC and Corporate investigations. Prepare thorough and concise investigative reports...



Regional Loss Prevention Manager
Sugar Land, TX - posted March 7
The position will be responsible for: -Internal theft investigations -External theft investigations -Major cash shortage investigations -Fraudulent transaction investigations -Missing inventory investigations -Reviewing stores for physical security improvements -Liaison with local Police Depts. and make court appearances...



Loss Prevention Supervisor
West Jefferson, OH - posted March 7
Provides leadership to the LP staff which includes but not limited to performance development, direction on daily duties, and meeting department goals. Supervises Loss Prevention programs and process in the Distribution Center (DC) and partners with DC Management team to ensure physical security, product, equipment and employees meet LP requirements...
---

Featured Jobs

---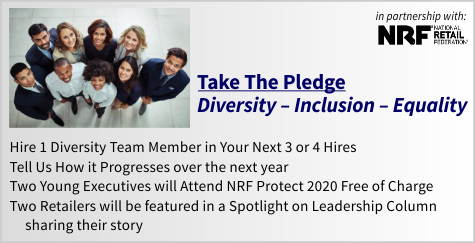 ---

Flexibility and molding to the environment you're in is the first step towards integration and inclusion. In order to be absolutely effective, an executive must first become one with their surroundings and mold to what it is as opposed to expecting them to mold to you. Seeing and hearing those subtle differences is the key and changing to it becomes the objective. Once modified, you then have the freedom to influence change and make a difference.


Just a Thought,
Gus



(content subject to approval)
---

Recruiting?
Get your job e-mailed to everyone... everyday
Post on our Featured Jobs Board!
Not getting the Daily?
Is it ending up in your spam folder?
Please make sure to add d-ddaily@downing-downing.com to your contact list, address book, trusted sender list, and/or company whitelist to ensure you receive our newsletter.
Want to know how? Read Here



36615 Vine Street, Suite 103
Willoughby, OH 44094
440.942.0671
copyright 2009-2019
all rights reserved globally