---

Agilence Unveils Case Management - Intuitive and Powerful Capabilities Speed Up and Simplify Investigations

Agilence, Inc., the leading loss prevention analytics provider for retailers, grocers, and restaurants, has announced their new case management application designed to streamline, simplify, and speed up incident investigations and accident inquiries.

Key benefits of the new solution include:

● Fast and simple case creation
● Configuration flexibility
● Centralized data
● Case data analytics
● Historical audit trail
● Collaboration
● Law enforcement engagements

Read the full article.

---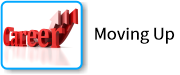 ---

Siffron Names Jim Brodzik New Business Development Manager for LP

We are pleased to announce the addition of Jim Brodzik to the siffron team as Business Development Manager, Loss Prevention. Siffron has seen tremendous success with its Loss Prevention solutions over the past decade. Jim will lead business development efforts in further support of siffron's expanding Loss Prevention business unit.

Jim comes to siffron with over two decades of experience and expertise in the loss prevention and asset protection field. He has specialized in creating win-win, merchandising, shrink mitigation and operational excellence solutions for the retail marketplace, and has been a leader of multiple global market development initiatives. He is an active industry leader, holder of six global patents, and has been a frequent contributor and speaker to RVCF, EPC Global, and RFID Journal.

Read more here

See All the Executives 'Moving Up' Here

Submit Your New Corporate Hires/Promotions or New Position

---

---

The latest ORC trends in North America



By Bobby Haskins, Vice President of Retail Partnerships, Auror

We learned at our inaugural Auror Connect event in March 2022 the true extent of Organized Retail Crime (ORC) and repeat offending for one of the world's largest retailers. According to data collected on Auror's platform, this retailer was seeing 10% of people who are offending driving 94% of their loss.

There isn't a retailer in the world that hasn't felt the impact of ORC - whether it's having to deal with the increasing inventory shrink, struggling with empty shelves, or not being able to ensure a safe work environment.

How has ORC in North America been developing and how are retailers adapting? Let's explore these questions and some trends with a specific focus on the United States and Canada.

‍How the ORC crisis is changing ‍

The COVID-19 pandemic brought challenges for retailers like never before. Based on data from the Auror platform, 12.8% of events reported by North American users in 2022 have involved threatening behavior. This includes COVID-19 threats, erratic behavior, and being under the influence. A further 6.2% of events involved serious behavior which refers to aggression, physical abuse, or carrying weapons. The decriminalization of retail crimes is also driving an increase in ORC and had been doing so before the pandemic came along.

‍How North American retailers are taking action

Data from Auror's platform shows users based in the US and Canada prevented more than $50.8 million in theft in 2021 and investigated almost $15 million in ORC theft. There were more than 45,000 people identified as repeat people. These numbers have been playing out in real-life right in front of our eyes thanks to the relentless work retailers are doing to report, solve, and prevent crime through the platform.

‍

Building the future of ORC prevention

‍Retail crime doesn't rest and neither do we! Building a community is vital to succeeding against ORC. That's why we started our Auror for ORCAs platform and a movement involving ORCAs across the country. The movement is now over a year old, with 20+ ORCAs working together in the platform to reduce the impact of crime in our communities.

Click here to read the full article

---

NRF Protect 2022 Update

NRF PROTECT Fraud Session Spotlight and Q&A
How retailers are staying ahead of the increase in fraud



Information, collaboration and technology are key

Next week at NRF PROTECT, a panel of retailers and experts will share their perspective on what's going on, why cases are rising and what can be done to stem the rising tide. The session, curated by NRF partner Card Not Present, is titled "Why has fraud gone haywire since the holidays – and what can we do about it?"

In advance of the conference, DJ Murphy, editor-in-chief of Security Portfolio, shared his expertise on the topic.

Retailers are reporting that incidents of fraud are rampant. Why is this year different from past years? What's at the root of the upsurge?

There are several reasons fraud has skyrocketed to new heights and stayed there. First, as digital transactions go, so goes fraud. Fraudsters can simply get away with more when there are more legitimate transactions in which to hide. More volume means fraud prevention teams, already strapped for resources, have to evaluate more transactions with, usually, the same number of team members. And resources are always hard to come by.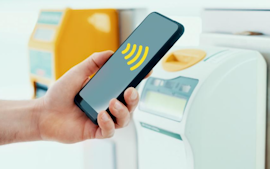 Are there types of fraud that are increasing at a greater rate? Is there any rhyme or reason why one or two types of fraud are proving to be more viral?

Traditional clean fraud (i.e., a fraudster enters stolen credit card into the checkout page of a retailer's site) and all the variations on it will always be with us, but there are several other fraud attacks that have taken center stage recently. Account takeover — when a fraudster secures login credentials and takes over someone else's online account — is perhaps the biggest current problem for an entire range of digital businesses. nrf.com

Click here to learn more & register for NRF PROTECT 2022
---

The U.S. Crime Surge
The Retail Impact

40% of Law Enforcement Agencies Reported No Crime Data in 2021
What Can FBI Data Say About Crime in 2021? It's Too Unreliable to Tell

The transition to a new data system creates huge gaps in national crime stats sure to be exploited by politicians in this election year.

Nearly 40% of law enforcement agencies around the country did not submit any data in 2021 to a newly revised FBI crime statistics collection program, leaving a massive gap in information sure to be exploited by politicians in midterm election campaigns already dominated by public fear over a rise in violent crime.

The gap includes the nation's two largest cities by population, New York City and Los Angeles, as well as most agencies in five of the six most populous states: California, New York, Illinois, Pennsylvania, and Florida.

In 2021, the FBI retired its nearly century-old national crime data collection program, the Summary Reporting System used by the Uniform Crime Reporting (UCR) program. The agency switched to a new system, the National Incident-Based Reporting System (NIBRS), which gathers more specific information on each incident. Even though the FBI announced the transition years ago and the federal government spent hundreds of millions of dollars to help local police make the switch, about 7,000 of the nation's 18,000 law enforcement agencies did not successfully send crime data to the voluntary program last year.

By contrast, in 2020, around 2,700 agencies did not report crime data to the FBI. (In some cases, an agency will submit data, but the FBI rejects it.)

The data gap will make it harder to analyze crime trends and fact-check claims politicians make about crime, and we'll likely have to live with greater uncertainty for at least a couple of years, criminologists say. Jacob Kaplan, criminologist at Princeton University, said because many big cities and populous states stopped reporting, it's especially difficult to draw conclusions from the 2021 data.

"I don't think you could get national numbers, at least not useful national numbers, from this data," Kaplan said. "It's going to be really hard for policymakers to look at what crime looks like in their own community and compare it to similar communities."

Last week, the FBI released crime statistics for the first quarter of 2022, compiled from 56% of law enforcement agencies across the country. Data from more than 8,000 agencies was missing, signaling that the national crime statistics may continue to miss a significant number of agencies in the near future. themarshallproject.org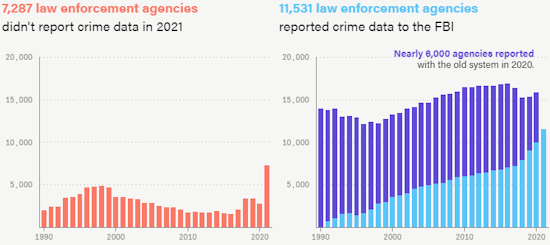 2.1M Unreported Crimes Across the U.S.
Philly police underreported crime data to FBI for city's bloodiest year on record

The Philadelphia Police Department underreported crime statistics to the FBI for 2021, a historically bloody year for the city, new data show.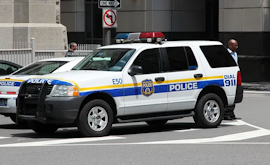 Roughly 2.1 million crimes across the country will go unreported to the FBI, according to data examined by The Marshall Project and Axios. Philadelphia is among the roughly 60% of U.S. law enforcement agencies that failed to report a full year of data or no data at all to the federal agency.

All in, Philadelphia reported only nine months worth of data to the FBI's National Incident-Based Reporting System. Local police officials cite the city implementing a new crime reporting system for the gap in data.

The Philadelphia Police Department received nearly $4 million in 2016 to upgrade its reporting system, which was officially launched on April 1, 2021, Axios reported. The FBI also switched to a new recording method last year, the National Incident-Based Reporting System, amid a push to better record crime figures and individual incidents.

Philadelphia Police Sgt. Eric Gripp told the outlet that there was a "significant project delay" to upgrade the city's previous system, which was compounded by the pandemic.

Philadelphia set an all-time record for homicides in 2021, recording 562 deaths. The crime has spilled into this year, with the city hitting 200 homicides just after Memorial Day weekend.

The skyrocketing crime in the city sparked an impeachment effort of the city's progressive district attorney, Larry Krasner, which was launched this week by three Republican state representatives. foxnews.com

Another City Overwhelmed by Retail Violence
Oakland Little Saigon business owners fed up over daily crime, demand change
Robberies at gunpoint, arsons, break-ins and assaults. These are just some of the struggles business owners in Oakland's Little Saigon face regularly. They're so fed up, they've banded together to make their voices stronger together and as a way to survive.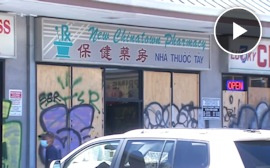 Lele Quach owns a family-run Cam Huong restaurant in the 700 block of International Boulevard, right in the heart of Little Saigon. Through tears, she explains the stresses and terror of doing business these days.

"Crime is increasing exponentially on the daily. Every day, it's increasing, it's getting more violent more brutal," she continues. In every direction you turn in this neighborhood with more than 100 small, mostly refugee-owned shops, you'll see boarded up storefronts and earlier closing times.

Lynn Truong says she used to close her grocery store Sun Hop Fat at 8 p.m., but now she closes at 4 or sometimes 5:30. Oanh Trinh owns Lucky 7 Cigarettes, which has been robbed seven times. Graffiti-covered plywood still covers the front windows. But that wasn't the worst of her woes. Thinh Le even sleeps on the floor of his Kim Viet Jewelry store every night after being broken into 10 times in one year.

Nearly two dozen business owners have come together on a Monday morning to tell their stories and share surveillance videos of arsons, sideshows and attacks. It's an effort so the city will start paying attention. abc7news.com

Business Robberies Surge in Dallas
Murder rate rises in Dallas, amplifying feelings of helplessness and calls for change

Police have recorded 110 slayings through Monday, up about 18% compared with this point in 2021.

Robberies, which decreased significantly last year, are now up, driven by a rise in those committed at businesses. Year to date, there have been 231 business robberies, up nearly 17% from last year's 199.

Overall, violence in Dallas is down this year about 2.4% — or 126 fewer victims — from last year's numbers. That's due in large part to fewer sex offenses, which are typically underreported crimes.

Aggravated assaults have remained steady. Police reported 3,484 aggravated assaults so far this year, 11 fewer than in 2021. dallasnews.com

What Happens to Shoplifting Calls? Civilian Unit? Online Only?
How does this new policy impact the stores?

Dallas police propose new strategies to improve response times on emergency calls

The department wants to boost the number of police reports they take online and over the phone.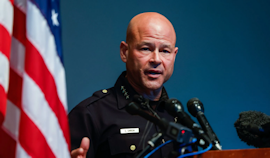 Police response times have spiked in recent years, which the department has attributed to more calls for service and a shortage of officers. From 2011 to 2021, Dallas police 911 administrator Robert Uribe said there's been a 53% increase in the number of highest-priority calls — priority ones — even as the number of sworn officers has fallen 11%.

He said police could require residents come to substations to file reports or report online or over the phone for low-priority calls that aren't in progress, such as minor accidents, thefts, criminal mischief and burglaries of coin-operated machines or vehicles. Patrol officers have spent an average of 134,091 hours on those calls each fiscal year from 2018 to 2021, he said.

Uribe also proposed creating a civilian unit to respond to those calls and other low priorities, such as reports of abandoned properties, loud music, panhandling, sleeping in public, burglaries of residences and businesses that aren't in progress.

Police plan to move forward with the strategies. The chief said the department will conduct outreach to educate the public and will be training staff on the changes over the next few months. dallasnews.com

New Gun Measures Gather Bipartisan Momentum
McConnell boost adds to momentum of Senate gun legislation
A bipartisan framework to keep guns out of the hands of dangerous individuals and boost funding for mental health treatment has strong momentum after Senate Minority Leader Mitch McConnell (R-Ky.) endorsed it Tuesday. McConnell says he is planning to vote for legislation based on the framework, which would make him the 11th Republican in the Senate to back it.

Ten other Senate Republicans, led by Sen. John Cornyn (Texas), the chief Republican negotiator, have already signed onto the framework, which would provide billions of dollars in mental health grants to states, restrict convicted domestic abusers and individuals subject to domestic violence restraining orders from buying guns and strengthen background checks for gun buyers between the ages of 18 and 21.

McConnell said a poll of gun owners presented by Cornyn at the Republican lunch on Tuesday showed "support for the provisions of the framework is off the charts" and "overwhelming." thehill.com

Buffalo Supermarket Shooter Payton Gendron Charged With Federal Hate Crimes
Teen also faces firearm charge that carries possible death penalty

Virginia law enforcement among best in nation for reporting crime stats

Utah's crime data reporting to the FBI is exceptionally complete
---

COVID Update

591.4M Vaccinations Given
US: 87.5M Cases - 1M Dead - 83.3M Recovered
Worldwide: 541.8M Cases - 6.3M Dead - 517.1M Recovered


Former Senior Loss Prevention Executive
Know of any fallen LP exec? Let's remember & recognize.
Private Industry Security Guard Deaths: 359
Law Enforcement Officer Deaths: 782
*Red indicates change in total deaths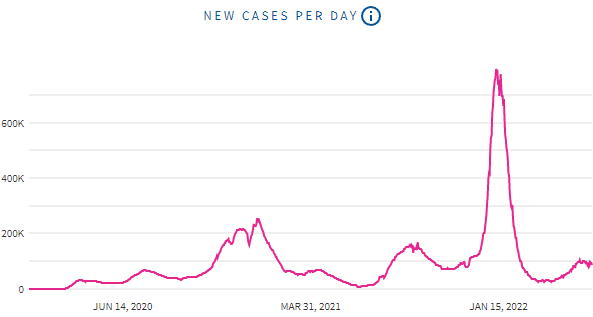 Security Officers See Surge in Violence During Pandemic
Oakland, SF Security Officers Demand Workplace Protection

The security officers have experienced an increase in violent situations during the coronavirus pandemic.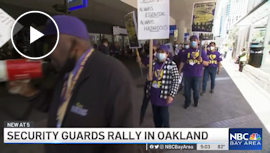 On Tuesday, more than 100 security officers from downtown Oakland and San Francisco rallied on Broadway in Oakland, demanding increased protection from their employers.

The guards work in office buildings and public facilities and they are asking their employers for recognition and to take responsibility through hazard pay and providing de-escalation training to deal with violent situations.

The security officers have experienced an increase in violent situations during the coronavirus pandemic linked to increased houselessness and the lack of needed treatment for mental illness.

"We need increased accountability from our employers in terms of what is the plan when you are dealing with a violent situation? How are our security officers supposed to handle situations with homelessness, with mental illness?" said Steve Boardman, communications director with Service Employees International Union-United Service Workers West, or SEIU-USWW.

There have been reports of violent robberies, being attacked by unhoused people when trying to clear them from an area, and violence and hostility as officers enforce COVID-19 protocols like the mask mandate.

The organization represents around 17,000 security officers statewide with a large concentration in downtown Oakland and downtown San Francisco. They are campaigning for the renewal of their contract and will be prioritizing increased protection. nbcbayarea.com

Retail's COVID Bounceback
Private Investors Buy Up Retail Real Estate as Bigger Players Remain Cautious

Prices of retail property are looking attractive after years of weak growth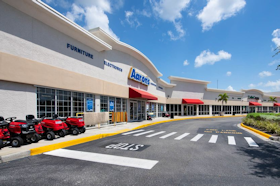 Private investors are snapping up shopping centers and other bricks-and-mortar real estate, a bullish sign for the beleaguered retail property sector as it emerges stronger than expected from the Covid-19 pandemic.

If current trends persist, brokers expect REITs and major institutions to follow these smaller investors to the market. "We expect all of the major capital sources to want to have exposure to retail," said Danny Finkle, co-head of retail capital markets at JLL. The renewed investor interest in retail marks a turnaround for a sector that has been struggling to adapt to the rise in e-commerce since before the pandemic.

Retail property transaction volume in the U.S. surged last year to nearly $82 billion, a 24% increase from 2019, according to MSCI Real Assets. The enthusiasm continued in the first quarter of this year, with transaction volume hitting $25 billion by April 30, an 82% increase over the same period in 2021.

Investors are warming to retail partly because of population shifts that favor suburban shopping, as evidenced by the growing popularity of open-air shopping centers. Meanwhile, the retailers that survived the pandemic's initial lockdowns and surge in online shopping have found many customers still want to shop in person.

"Things have not only stabilized, but conditions have improved to some of the best fundamentals I've seen since 2007, maybe better," Mr. Ziff said. wsj.com

OSHA pushes new COVID-19 enforcement program
Regulatory Update: OSHA Pushes COVID Standard and Other Rulemakings

OSHA has announced that COVID enforcement is the agency's top priority for 2022.

"COVID-19 has been the occupational health issue of our time," he noted in recent testimony before the House of Representatives Committee on Education and Labor's Workforce Protections Subcommittee. He added that his agency is "working to finalize a permanent COVID-19 standard to ensure healthcare workers are protected as long as COVID-19 is a threat."

At the hearing, he described the development of an infectious disease standard to apply to high-risk workplaces as a top priority for the agency. Had one been in place prior to the pandemic, he argued, "OSHA would have been in a better position to address COVID."

However, he did not provide a target date for when the new standard would be issued. Unlike the Emergency Temporary Standard (ETS) on COVID that was met with such fierce opposition and was struck down by the Supreme Court, this time the agency will follow all of the notice and public comment procedures normally required for the development of a federal regulation. ehstoday.com valawyersweekly.com

People who caught Covid in first wave get 'no immune boost' from Omicron

UK at start of new Covid wave driven by BA.4 and BA.5, data suggests
---


Retailers Share Shipping Cost Concerns with Biden
'The rip-off is over': Biden urges shipping reform during Port of Los Angeles visit

The president warned carriers that new regulations, aimed at cracking down on skyrocketing shipping costs, are coming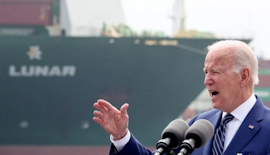 House lawmakers on Monday passed the Senate version of the Ocean Shipping Reform Act of 2022 through a 369-42 vote, sending the measure to President Joe Biden's desk. Biden is expected to sign the bill into law.

The president leveled a warning on Friday at the nine top ocean carriers as he urged for swift passage of legislation to crack down on skyrocketing shipping costs.

The bill is part of the administration's plan to address rampant consumer price inflation that has reached a new 40-year high. The proposal empowers the Federal Maritime Commission to self-initiate investigations into carriers' business practices and provide a pathway for shippers to seek financial relief when hit with unreasonable fines.

Federal agencies responsible for oversight of rail and ocean shipping have sought to hold freight carriers accountable in recent weeks through a combination of hearings, newly proposed rules, and fines.

The profits for the carriers, which operate as three major consortiums, are costs for their customers. Wade Miquelon, JoAnn Stores president and CEO, told the president by phone in the video that price hikes had added nearly $100 million in costs for the retailer.

Hal Lawton, president and CEO of Tractor Supply Company, told the president in another call that heightened container prices alone had left his costs skyrocketing. retaildive.com

Police & Facial Recognition Tech
Groups launch research program to study police facial recognition in Ontario
A joint research program in the province of Ontario between a university, a policing technology accelerator, and a civil liberties organization will explore the implications of facial recognition by law enforcement and seek answers to difficult questions surrounding the biometric modality.

The V13 Policetech Accelerator is a collaboration between the Cobourg Police Service and the Northumberland Community Futures Development Corporation to create and implement innovative policing technologies and best practices in Ontario. The team will look to develop and validate new approaches for policing and facial recognition in a pilot-scale environment set in a small town.

"There is significant concern about facial recognition technology in policing, particularly with regard to bias in the technology and lack of oversight. We all desire our communities to be safer, but we also want deployments of technology by police to be fair and to preserve privacy except where truly justified," says Slane. biometricupdate.com

Inflation Hits Highest Mark in Four Decades in May
U.S. Retail Sales Declined 0.3% in May

Consumers pulled back at auto dealerships, online shopping, and spent more at gasoline stations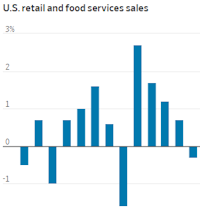 So far this year, consumer spending has broadly held up, according to government data through April. Consumer spending accounts for about 70% of U.S. economic output. A strong labor market and rising wages are helping to support spending on services, for which there is pent-up demand from the pandemic.

Consumers are continuing to shift spending to services from goods as many Americans resume more in-person activities such as travel and dining out.

Companies are struggling with higher inflation, which they say is increasingly hard to pass on to consumers. Some large retailers such as Walmart Inc. and Target Corp. in recent weeks reported steep profit declines as rising supply-chain, wage and inflation-related costs ate into earnings. wsj.com

McKinsey & Company on Fear's Role - It's With Us Everyday
Fear factor: Overcoming human barriers to innovation

85 percent of executives we recently polled agree that fear holds back innovation efforts often or always in their organizations

Three fears. Innovation is critical to growth. But fear can stop experimentation in its tracks, leading to less creativity and less ambitious ideas. To learn how organizations successfully create a culture of innovation, McKinsey surveyed and interviewed executives who lead innovative projects around the world. The top three fears holding back corporate innovation were fear of criticism, fear of uncertainty, and fear of negative impact on one's career, McKinsey research found. Yet nine out of ten companies are doing nothing to relieve these fears. mckinsey.com

Starbucks threatens that unionizing could jeopardize gender-affirming health care

SpartanNash acquires 3 Shop-N-Save West Michigan grocery stores

'Shrinkflation': Companies hide rising costs by shrinking the size of everyday products

---

Senior LP & AP Jobs Market
Director Global Security Operations Center job posted for FedEx in Memphis, TN


Leads and supervises all Global Security Operations Center (GSOC) operations to ensure state-of-the-art delivery of the following activities/capabilities on a global basis: security system monitoring and response, intelligence gathering and analysis, risk assessments, communications, reporting, emergency response & security officer dispatching, all in a center that operates 24/7. careers.fedex.com

Director, Global Security Operations job posted for WeWork in Columbus, OH


As a Director, Global Security Operations you will lead the strategic development and direction of key security support functions at WeWork. This role will proactively establish targeted programs/processes to address emerging security and business risks. This leader will effectively manage a team of security professionals poised to identify vulnerabilities, understand the threat landscape, and provide innovative solutions to mitigate risk to people, assets, operations, and brand. careers.wework.com

---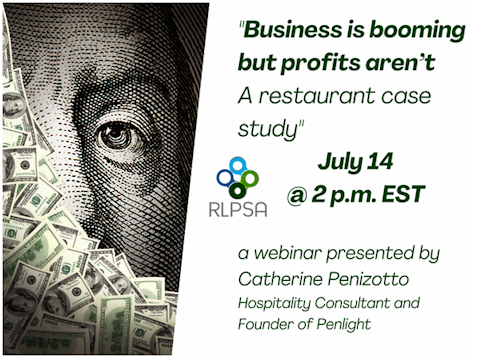 ---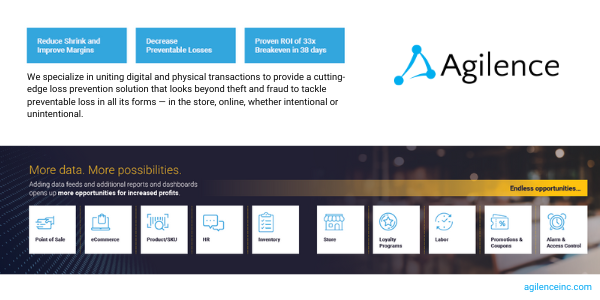 In 2013, Spartan Stores merged with Nash Finch to create SpartanNash, now the 5th largest food distributor in the US and the leading distributor of grocery products to US military commissaries domestic and abroad. For SpartanNash to continue to evolve and become more efficient, they needed a data analytics solution that could improve organization-wide efficiency and performance by addressing their industry-specific needs.
Adopting
Agilence
delivered an immediate ROI. Within the first eight months of implementing Agilence, SpartanNash increased identified fraud by 3x on a year over year basis. With the help of Agilence, SpartanNash's Asset Protection team saw a 50% reduction in investigative time by cutting the average time from identification to resolution from 4 days to 2.
See what else the team achieved with Agilence
---
Inaugural Emerging Technology Showcase to Provide New Solutions that Reduce Cyber Threats in the Retail & Hospitality Industry
The RH-ISAC event will take place on June 29-30 in a virtual format and is open to cybersecurity professionals working in the consumer-facing sector.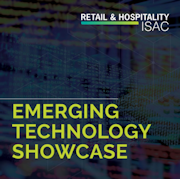 The Retail & Hospitality Information Sharing and Analysis Center (RH-ISAC) will host an Emerging Technology Showcase on June 29-30. The event will highlight cutting-edge cybersecurity technologies and demonstrate how these solutions can mitigate cyber threats in the consumer-facing sector.

"The Emerging Technology Showcase aims to help companies strengthen their security posture through the use of new technologies," said Suzie Squier, president of the RH-ISAC. "Each tech company showcased has been recommended by RH-ISAC members and vetted by the Emerging Technology Working Group."

The Emerging Technology Showcase is tailored for strategic leaders and cybersecurity practitioners from physical and online retailers, gaming properties, grocers, hotels, restaurants, consumer product manufacturers, or any company that handles consumer data.

To learn more about the event or to register, visit rhisac.org/emergingtechshowcase

---

Robot Cybercriminals & Deepfakes
Is that your boss on the phone, or a robot criminal?
Bank robbers faked the voice of a company's director in order to steal $35 million in a 2020 fraud case in the United Arab Emirates. An employee believed they were speaking with the executive on the phone, directing them to transfer funds. But the employee was speaking with a deepfake imitating the director.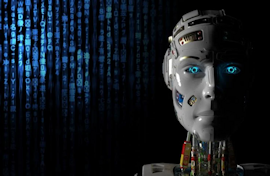 Artificial voices are a booming industry. The language school Berlitz uses synthetic voices to create teaching programs that would be expensive and time-consuming to record from humans reading scripts. An AI company that works with Berlitz on the programs, Hour One – with the ironic slogan, "Humanize your content" – urges customers to create voices – or an entire artificial humanoid character – on its website.

But what about the capacity for fraud? The UAE case was not the only example of executive voices being faked to mislead employees. The CEO of a company in the United Kingdom fell for the same sting in 2019, The Wall Street Journal reported, costing his company a quarter-million dollars.

Deepfake videos have been used to mislead voters and consumers on YouTube for years. Last month scammers created a video of Tesla founder and Twitter troll Elon Musk supposedly endorsing a cryptocurrency. Doctored videos (known as "cheapfakes") of House Speaker Nancy Pelosi stuttering and slurring her words have been posted several times.

But deepfake audio fraud is different, cybersecurity experts say. This is not a YouTube stunt designed to go viral. It is a targeted and crafty fraud representing an evolution of phishing, the scam in which malicious links are dropped into office emails and used to defraud companies. The FBI reported last month that compromised business emails stole $43 billion from companies over the past five years, making it the costliest cyber crime.

One favorite trick of criminals is "spoofing" emails, making them look like they are coming from a top executive who is directing the transfer of funds. Employees have gotten better at spotting fake emails, by looking at the sender's email address, or strange language. But employees don't think to listen for faked instructions from executives. We trust our ears too much, experts say. sfexaminer.com

Data Breach Response Strategy
The do's and don'ts of communicating a data breach
Data breaches are occurring more frequently than ever before, even when organizations have the best security precautions in place. According to the Identity Theft Resource Center's 2021 Data Breach Report, data breaches rose 68% from the previous year, reaching the highest number ever reported. That said, while a cyberattack may be out of an organization's control, one thing it can and should control is how it communicates a breach.


Lean into the Incident Response Plan

The incident response plan should provide accurate and timely information that accounts for all these customer questions and keeps their best interests in mind. This plan must be communicated and adopted beyond security and IT teams by a crisis management team that extends across all departments. Every person in the communications chain must report their findings to the executive level for all angles and aspects of the breach to be considered.

Maintain Open and Consistent Communication

In terms of how information is communicated, an organization must give its affected customers a clear understanding of which data was lost and when the incident occurred. End users require as much information as possible to understand how this breach could impact their lives and businesses. Some of the top questions to ask your team when communicating a data breach include: what happened and what do we know, what is the scope of the incident, how did we impact this, and how exactly can we help the customer? In asking these questions, an organization can ensure they are fully prepared to communicate to the customer and openly address their concerns in a consistent manner.

Be Transparent

A data breach can happen to any organization, at any time — so an organization should also never assume or share with their customers that it won't happen again… because it might. Instead, it should assure the affected customer that the incident is being properly contained and managed. To best support customers, an organization should let its customers know that it is prioritizing security and taking the necessary steps to mitigate future potential breaches as well. securitymagazine.com

Cyberattack Subscription Service
Illinois Man Sentenced to 2 Years in Federal Prison for Operating Subscription-Based Computer Attack Platforms


An Illinois man was sentenced today to 24 months in federal prison for running websites that allowed paying users to launch powerful distributed denial of service, or DDoS, attacks that flood targeted computers with information and prevent them from being able to access the internet.

"Gatrel ran a criminal enterprise designed around launching hundreds of thousands of cyber-attacks on behalf of hundreds of customers," prosecutors wrote in a sentencing memorandum. "He also provided infrastructure and resources for other cybercriminals to run their own businesses launching these same kinds of attacks. These attacks victimized wide swaths of American society and compromised computers around the world."

Records from the DownThem service revealed more than 2,000 registered users and more than 200,000 launched attacks, including attacks on homes, schools, universities, municipal and local government websites, and financial institutions worldwide. Many AmpNode customers were themselves operating for-profit DDoS services.

Gatrel's DownThem customers could select from a variety of different paid "subscription plans." The subscription plans varied in cost and offered escalating attack capability, allowing customers to select different attack durations and relative attack power, as well as the ability to launch several simultaneous, or "concurrent" attacks. justice.gov

Vulnerability management mistakes CISOs still make
These common missteps and misconceptions may be keeping your vulnerability management from being the best it can be.

Some world leaders take the hint and start building bulwarks against deepfake danger
---

---

E-Commerce: The Least Profitable Retail Business Model?
Retailers grapple with e-commerce's drag on profits: report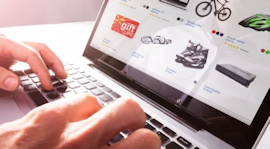 Pure-play e-retailers are twice as likely as brick-and-mortar retailers to report that they're unprofitable (44% versus 20%), and are nearly twice as likely to say they are struggling to make the investments necessary to improve profitability (69% versus 39%), according to a survey of global retail leaders conducted by Ipsos for Publicis Sapient and Salesforce.

The scramble to ramp up e-commerce during the pandemic took a toll, with a vast majority (70%) of those surveyed saying it was done in "less-than-optimal ways;" pure-play e-retailers (78%) and specialty non-apparel retailers (80%) were most likely to agree with this. Grocers, among the least likely to expect improved e-commerce profits, face unique challenges, per the report.

To boost profits, retailers' investment priorities include digital customer experience and omnichannel commerce in the top spots; supply chain modernization and marketing tech/data monetization in the middle; and customer service, digital store, and strategy at the bottom.

Consumers expect to be able to buy just about anything online, but retailers in general seem to be facing the reality that it's one of the least profitable ways to conduct business.

With stores closed off early in the COVID-19 outbreak and then many people wary of in-store shopping even as they opened, retailers of all sizes pivoted quickly, sending e-commerce soaring. That has subsided to a great degree as shoppers returned to stores in recent months.

Still, 85% of the retail executives surveyed believe "that the COVID-19 pandemic has forever changed the nature of retail," according to the report. Even more — a whopping 96% — believe that online sales will continue to grow, no matter what happens with the pandemic. retaildive.com

The Drone Delivery Surge
Amazon says it will begin delivering packages by drone in California later this year

Other companies, like Alphabet and Walmart, have already started to make similar flying deliveries.

Amazon said Monday it will begin to deliver products using Prime Air drones in Lockeford, California, later this year. It's the first time the company plans to use drones for customer deliveries in the United States.

The company received approval in 2020 from the Federal Aviation Administration to fly drones, and other firms, like Alphabet and Walmart, have already started to make similar flying deliveries. Walmart's drone delivery program is available to more than 4 million households in the U.S., for example. And Alphabet's Wing program has been delivering food and other products in Australia.

Amazon said it plans to deliver products by drone into the backyards of residents in Lockeford, California — which is about 40 miles south of Sacramento — and will use feedback from the service to improve its system. Amazon said the drone technology can detect and fly around obstacles like chimneys. cnbc.com

Walmart makes push for U.K. sellers on its U.S. marketplace
---
La Habra, CA: .CHP seizes over $200,000 worth of stolen Lululemon apparel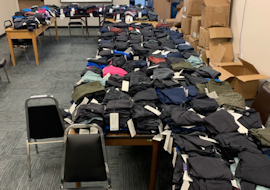 California Highway Patrol investigators intercepted a stolen shipment of Lululemon leggings with a retail value of more than $200,000. CHP officials assigned to the Border Division's Organized Retail Crime Taskforce located 16 boxes of stolen Lululemon leggings located inside a La Habra apartment, officials announced in a news release. There were 1,861 stolen items seized by investigators with a retail value of over $203,000 "According to Lululemon representatives, this is the largest recovery of stolen items in the company's history," CHP said in a Monday news release. The merchandise was stolen from retail locations across the country, including stores in Ohio, Illinois and Wisconsin. Officials began investigating after being alerted to three large boxes of Lululemon merchandise being shipped from Ohio to the apartment in La Habra. CHP said the investigation remains ongoing, and "apartment residents claimed no knowledge of what the boxes contained." nbcsandiego.com

Lower Paxton Township, PA: Men Wanted For Multi-State Scam Involving Thousands In Jewelry, Cash Starting At PA Kohl's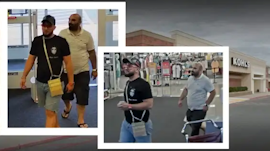 Two men seem to be taking Kohl's cash literally rather than a department store coupon, as they to appear be a part of a multi-state scam involving thousands of dollars of jewelry and cash at Kohl's, police say. The unidentified two men pictured purchased $2,180 of jewelry from the department store in Harrisburg on June, 3, according to a release by Lower Paxton Township police. "When paying the males performed a quick change scam by confusing the cashier and were able to leave the store with an additional $1,000 in cash," the police state in the release. Since the time of the "quick change scam" the store's Loss Prevention District Manager was notified that the jewelry was returned at a Kohls in Kentucky, according to the release. dailyvoice.com

Salt Lake City, UT: Thief caught on camera drilling into gas tank &catching on fire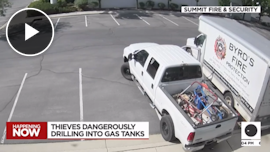 As gasoline prices soar, some thieves have resorted to stealing gas in a very dangerous way. One Salt Lake City business has been victimized multiple times. The business manager is fed up, and now the thief has scars for his trouble. A truck parked outside Summit Fire and Protection had already had its catalytic converter stolen and the gasoline siphoned out when another thief showed up Saturday, in broad daylight, and tried to steal the gas. But he paid a price for the costly crime he committed. "Some people try to take the easy way out of everything," said branch manager Travis Mills, showing surveillance video of the theft in progress. Not long after 10 a.m. Saturday, Mills was notified about a gas theft from one of the trucks that also caught fire. "The guy tried to siphon gas out of it and he wasn't getting the siphon to work," Mills said. "So he decided to drill the gas tank, and that's when he caught on fire." On the surveillance video, you can see the thief underneath the work truck on the side of the gas tank. A white pickup truck is parked next to the work truck. At one point, the thief pops up quickly with his shirt on fire and runs away from the truck. The thief had to stop, drop and roll across the parking lot before his accomplice picked him up and they escaped. ksl.com

Update: Northbrook, IL: Suspect charged in theft from Louis Vuitton
A Chicago man has been charged in one of the two smash-and-grab thefts last fall from the Louis Vuitton store in Northbrook Court, officials said Wednesday. Tony Simmons, 19, is facing one felony count of robbery, according to a news release from the Northbrook Police Department. Simmons and seven other people forced their way into the store the evening of Oct. 5 and stole purses and luggage worth more than $77,000, the release said. Several of the bags had GPS trackers inside, and officers found one of the trackers discarded along I-94. Investigators determined that a palm print on the tracker was a match to Simmons, and that other evidence also placed him at the scene during the crime, police said. Simmons is currently being held at the Cook County jail, according to the Cook County sheriff's website, and his next court date is scheduled for June 22. dailyherald.com

Cottonwood Heights, UT: Police ask for help identifying man wanted in alleged AT&T store theft case
---

---

Shootings & Deaths
Colorado Springs, CO: 17 year old female asked not to work with coworker facing charges for her murder at Walgreens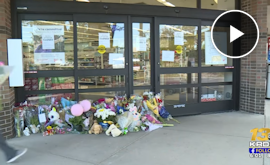 The victim in the death investigation at a Colorado Springs Walgreens has been identified. Court documents identified the victim as 17-year-old Riley Whitelaw. Monday, Academy School District 20 confirmed she was a student at Air Academy High School. Saturday, Colorado Springs Police Department (CSPD) received a 911 call at the Walgreens located at 6820 Centennial Blvd., just before 7 p..m. Police say the Walgreens manager stated he found a body in the break room.

At approximately 7:02 p.m., police found a female body on the floor of the employee's breakroom. Police say Whitelaw suffered trauma to her neck area. Stains of blood were discovered on the floor, cabinets, and counter of the break room. That manager told police during an interview that at 5:30 p.m., he was contacted by a different manager and that was when he noticed Whitelaw didn't return to work. In a surveillance video, the manager stated an employee, Joshua Johnson was stacking bins in front of the surveillance camera, until it blocked the camera. The manager said someone had taped paper over the windows in the area of the break room. After the manager watched the surveillance footage of Johnson checking in the area of the break room, court documents show the manager opened the door and saw a person on the floor, recognized to be Whitelaw.

Police say Whitelaw had complained in the past about Johnson and that he made Whitelaw feel uncomfortable. Johnson was warned by managers to keep things professional. Many weeks ago, police say Whitelaw requested to work a different schedule because Johnson made her feel uncomfortable. When Whitelaw requested to work more hours, she was told it would require her to work with Johnson. krdo.com

El Monte, CA: Community Mourns Two Police Officers Killed in Motel Shooting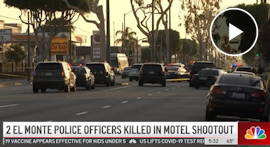 Outside the El Monte police headquarters, a memorial tribute grew overnight as people dropped off flowers, candles and messages of support. It was the tight-knit community's response to the deaths of two police officers killed early Tuesday evening, after they were struck in a motel shootout while responding to a report of a possible stabbing. One of those officers had just joined the El Monte police force, and had been out patrolling for less than a year. The other officer was a veteran of the department, dedicating 22 years of his life to law enforcement.

El Monte interim Police Chief Ben Lowry called the officers heroes. "These two men were loved," Lowry said at a Tuesday night news conference. "They were good men. They paid the ultimate sacrifice serving their community, trying to help somebody." According to City officials and several law enforcement sources, the two officers responded to a report of a possible stabbing at the Siesta Inn motel just before 5:00 p.m. The officers "confronted the suspect" and a shootout erupted inside a motel room, Los Angeles County sheriff's homicide Capt. Andrew Meyer said. The gunman fled the motel room into the parking lot where more gunfire was exchanged. Meyer said he didn't know whether the officers were shot inside the motel or outside. The two wounded officers were taken to LA County USC Medical Center where they died from their injuries. The alleged gunman was shot and died at the scene. An emotional procession took place late on Tuesday night for the two fallen officers as their bodies were transported from the hospital to the coroner's office. nbclosangeles.com

Holly Springs, GA: Man fatally shot by Cherokee County narcotics agents during arrest at Walmart
A man suspected of trafficking drugs outside a Walmart in Holly Springs was shot Monday night by members of a Cherokee County narcotics squad and later died after striking two vehicles on I-575, officials said. The GBI was called to investigate the police shooting. A large police presence converged in the parking lot of the store just off the interstate on Holly Springs Parkway, including authorities from the Cherokee County Sheriff's Office and Canton Police Department. About 7:30 p.m., the Cherokee Multi-Agency Narcotics Squad was conducting an undercover operation at the Walmart when a man thought to be selling heroin and fentanyl was approached by agents, Cherokee sheriff's office spokesman Jay Baker said in a news release. The suspect, whose name was not released, attempted to flee the area and in the process rammed an agent's vehicle and drove toward agents, Baker said. At that point, the agents fired at the suspect, striking him. Despite being hit, the man drove his SUV north on Holly Springs Parkway and struck a guard rail, drove down the exit ramp from I-575 in the wrong direction and hit two vehicles, according to the release. The drivers of those vehicles were not injured. After the crash, the suspect was taken to Wellstar Kennestone Hospital, where he died from his injures, Baker said. ajc.com

Tampa, FL: Person and dog shot outside Spring Hill Publix, deputies say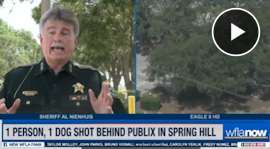 A person and a dog were seriously injured after deputies said a man shot them outside a Publix in Spring Hill on Tuesday. The suspected shooter is in custody. The shooting happened Tuesday morning at the Publix located on 160 Mariner Boulevard – not far from the Pasco-Hernando County line. According to Hernando County Sheriff Al Nienhuis, several people called 911 around 10:15 a.m. to report shots fired behind the store. According to Sheriff Nienhuis, the man then made his way to Publix. "He interacted with an individual that was known to him and he knew that person was likely going to be behind Publix around this time of day," he said. The suspect went up to the person's vehicle with a gun, according to Nienhuis, and started demanding money and "anything of value." "During that altercation, no shots were fired but right in the middle of that, our suspect heard a dog barking in a vehicle very close by – totally unrelated to either of the individuals involved in that altercation," Nienhuis said. According to the sheriff, the suspect then went over to the car with the barking dog and shot the animal as well as a person inside the car. Both were shot "more than once," deputies said. wfla.com

Las Vegas, NV: 2 Shot, 1 Arrested Outside Gift Shop; Security Guard wounded
A female theft suspect and a security guard were wounded in a shooting in the parking lot of a landmark Las Vegas Strip souvenir shop, and the woman was arrested, police said Tuesday, Officer Larry Hadfield, a department spokesman, said both the woman and the guard were injured by gunfire, police were investigating how the shooting happened, and no other suspects were sought. The conditions of the two injured people were not immediately known. Hadfield said the woman was taken into custody. A police statement said gunfire happened just before 6 p.m. near Las Vegas Boulevard and Sahara Avenue. Hadfield said it happened in the parking lot of Bonanza Gifts, a store that advertises itself as the world's largest souvenir shop. usnews.com

● C-Store – Burlington, NC – Armed Robbery
● C-Store – Wilton, ME – Robbery
● C-Store – Dayton, OH – Armed Robbery
● C-Store – Southington, CT – Robbery
● C-Store - Memphis, TN – Armed Robbery
● Clothing - Alpharetta, GA - Burglary
● Dollar General – Paducah, KY – Burglary
● Dollar General – McDonough, GA – Armed Robbery
● Dollar General – McDonough, GA – Armed Robbery
● Jewelry - Forestville MD - Armed Robbery
● Jewelry - Marion, IN - Robbery
● Jewelry - Bedford, IN – Robbery
● Jewelry - Carrollton, GA - Robbery
● Jewelry - Torrance, CA – Robbery
● Jewelry - Howell, MI – Robbery
● Jewelry - Davenport, FL - Robbery
● Jewelry - Lansing, MI – Robbery
● Jewelry - Grand Rapids, MI – Robbery
● Jewelry - Chicago Ridge, IL – Robbery
● Motel – Longmont, - Armed Robbery
● Sports – Harrison, AR – Burglary
● 7-Eleven – Lombard, IL – Armed Robbery
Daily Totals:
• 19 robberies
• 3 burglaries
• 0 shootings
• 0 killed

---

None to report.

Submit Your New Hires/Promotions
or New Position
See all the Industry Movement
---




Feature Your Job Here For 30 Days -
70% Aren't On The Boards
Post your job listing
---
Featured Job Spotlights
An Industry Obligation - Staffing
'Best in Class' Teams

Every one has a role to play in building an industry.
Filled your job? Any good candidates left over?
Help your colleagues – your industry - Build 'Best in Class' teams.

Refer the Best & Build the Best
Quality – Diversity – Industry Obligation

---

VP, Asset Protection & Retail Operations
Washington, D.C. - posted April 29
The candidate will oversee the development of innovative strategies, programs and solution which help retailers mitigate loss and reduce total retail risk; Direct oversight of the NRF Loss Prevention Council and Retail Operations Council...



National Account Sales Executive
Remote Opportunity - posted May 31
Interface is seeking a talented National Account Sales Executive to join our diverse, highly motivated sales team.  This individual will propose, advance the sales process, close and support the sale of our managed Access Control, Intrusion & Interactive Alarm monitoring portfolio, IP video products, and industry leading Business Intelligence solutions with a focus on the large, multi-site U.S. businesses and targeted verticals...



Corporate Risk Manager
Seattle, WA / Tacoma, WA / Portland, OR - posted June 14
Summary of Role and Responsibilities: A proactive approach to preventing losses/injuries, whether to our employees, third parties, or customer's valuables. They include but are not limited to cash in transit, auto losses, or injuries....



Corporate Risk Manager
San Diego, CA / Los Angeles, CA / Ontario, CA
- posted June 10
Summary of Role and Responsibilities: A proactive approach to preventing losses/injuries, whether to our employees, third parties, or customer's valuables. They include but are not limited to cash in transit, auto losses, or injuries....



Corporate Risk Manager
Atlanta, GA / Birmingham, AL - posted June 10
Summary of Role and Responsibilities: A proactive approach to preventing losses/injuries, whether to our employees, third parties, or customer's valuables. They include but are not limited to cash in transit, auto losses, or injuries....



Physical Security Operations Center Leader
Columbia, MD - posted June 8
The primary purpose of this role is to partner, lead and manage a Central Station/Physical Security Operations Center driving operational execution and enhancements to ensure effectiveness and a positive customer experience. This individual is also responsible for leading a team of operators providing professional and accurate responses...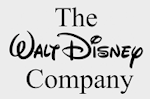 Senior Manager, Asset Protection
Orlando, FL - posted May 13
You will lead and manage NA processes and programs to protect company assets, people and brand. Our mission for this role is to provide an operational focus on workplace and physical security programs, profit protection and investigations. You will report to the Consumer Products, Games and Publishing Executive Director, Global AP and Safety...



Region Asset Protection Manager–Southwest Florida
Fort Myers, FL - posted May 12
Responsible for managing asset protection programs designed to minimize shrink, associate and customer liability accidents, bad check and cash loss, and safety incidents for stores within assigned region. This position will develop the framework for the groups' response to critical incidents, investigative needs, safety concerns and regulatory agency visits...



Loss Prevention Specialists (Store Detective)
Albany, NY; Hyannis, MA; Burlington, VT; Hartford, CT
- posted May 6
Detect and respond to external theft and fraud by working undercover within the store(s) you are assigned to. Working as a team with store management and associates in combating loss in the store(s). Developing and analyzing external theft trends, utilizing information in company reports and information gathered from store management and associates...

Retail Asset Protection Associate
Medford, MA; Brockton, MA; East Springfield, MA
- posted May 6
The Asset Protection Greeter role is responsible for greeting all customers as they enter the store, ensuring that customers see the Company's commitment to provide a safe and secure shopping environment, as well as deterring theft, shoplifting, or other dishonest activities...



Loss Prevention Supply Chain Manager
Fresno, CA - posted April 25
The Loss Prevention Manager, Supply Chain (LPMSC) drives shrink improvement and profit protection activities for an assigned distribution center (DC), its in-bound and outbound shipping networks and its third party pooling centers...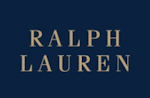 Asset Protection Lead (Regional), Atlanta/Carolinas
Atlanta/Charlotte - posted April 22
Responsible for the protection of company assets and mitigation of risk. Effectively communicates, trains, implements, and monitors all aspects of Asset Protection programs in assigned markets. These programs include Tier Shrink Reduction Strategy, training and awareness, store audits, investigative initiatives, profit protection, health and safety and budgetary compliance...



Regional LP Manager
Pacific Northwest - posted April 22
Minimize losses to the business, improve profitability and provide dedicated support to the field and all field personnel, focusing on external theft, internal theft, systems and administrating training and P&P compliance, stocktaking processing and analysis...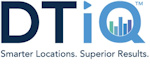 Regional Loss Prevention Auditor
Multiple Locations - posted April 20
The Regional Loss Prevention Auditor (RLPA) is responsible for conducting operational audits and facilitating training meetings in our clients' locations. The audit examines operational controls, loss prevention best practices, and customer service-related opportunities...



Business Manager
Dallas/Fort Worth Area, TX - posted April 6
Sapphire Risk Advisory Group is seeking a Business Manager to work in the company's Dallas-area office in a W2 position and will closely partner with other members of the team to manage projects and communicate with contractors, vendors, and clients...



Loss Prevention Security Investigator
San Bernardino, CA - posted March 9
Protecting of Company property against theft. Detection, apprehension, detention and/or arrest of shoplifters. Internal investigations and investigations of crimes against the Company. Detect and apprehend shoplifters. Conduct internal theft, ORC and Corporate investigations. Prepare thorough and concise investigative reports...



Regional Loss Prevention Manager
Sugar Land, TX - posted March 7
The position will be responsible for: -Internal theft investigations -External theft investigations -Major cash shortage investigations -Fraudulent transaction investigations -Missing inventory investigations -Reviewing stores for physical security improvements -Liaison with local Police Depts. and make court appearances...



Loss Prevention Supervisor
West Jefferson, OH - posted March 7
Provides leadership to the LP staff which includes but not limited to performance development, direction on daily duties, and meeting department goals. Supervises Loss Prevention programs and process in the Distribution Center (DC) and partners with DC Management team to ensure physical security, product, equipment and employees meet LP requirements...
---

Featured Jobs

---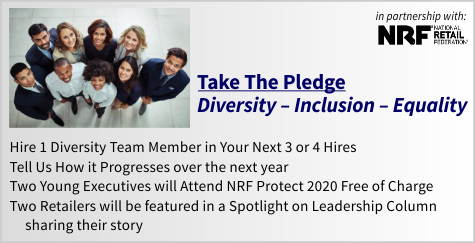 ---

Social networking sites have in essence dissolved any distance between the professional and the personal life of an executive. They enable employers to see every aspect of one's life at any given moment and can show historical patterns that resumes may not overcome in the future. What a person does on the net stays on the net, what is written will be read and, as time goes on, background checks will include social networks that go well beyond Linkedin. On the flip side, one could do well to maintain a sense of professionalism in every thing they do on the net and their profiles.


Just a Thought,
Gus



(content subject to approval)
---

Recruiting?
Get your job e-mailed to everyone... everyday
Post on our Featured Jobs Board!
Not getting the Daily?
Is it ending up in your spam folder?
Please make sure to add d-ddaily@downing-downing.com to your contact list, address book, trusted sender list, and/or company whitelist to ensure you receive our newsletter.
Want to know how? Read Here



36615 Vine Street, Suite 103
Willoughby, OH 44094
440.942.0671
copyright 2009-2019
all rights reserved globally